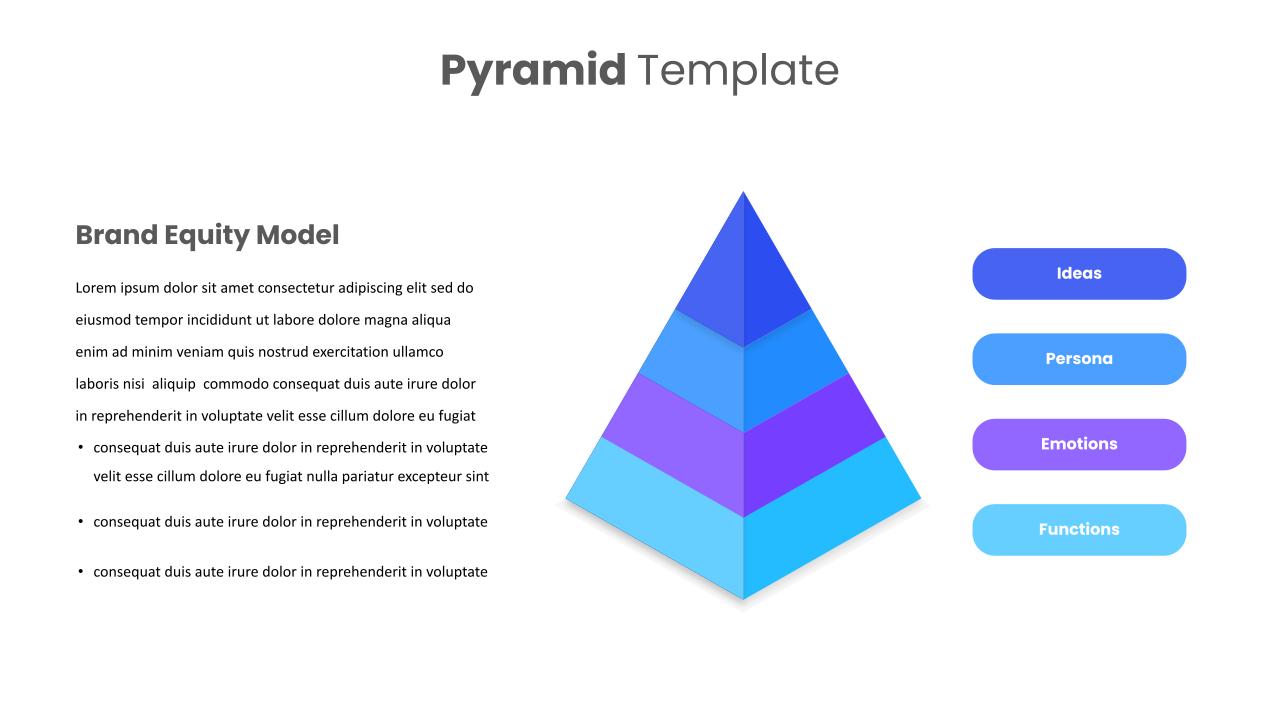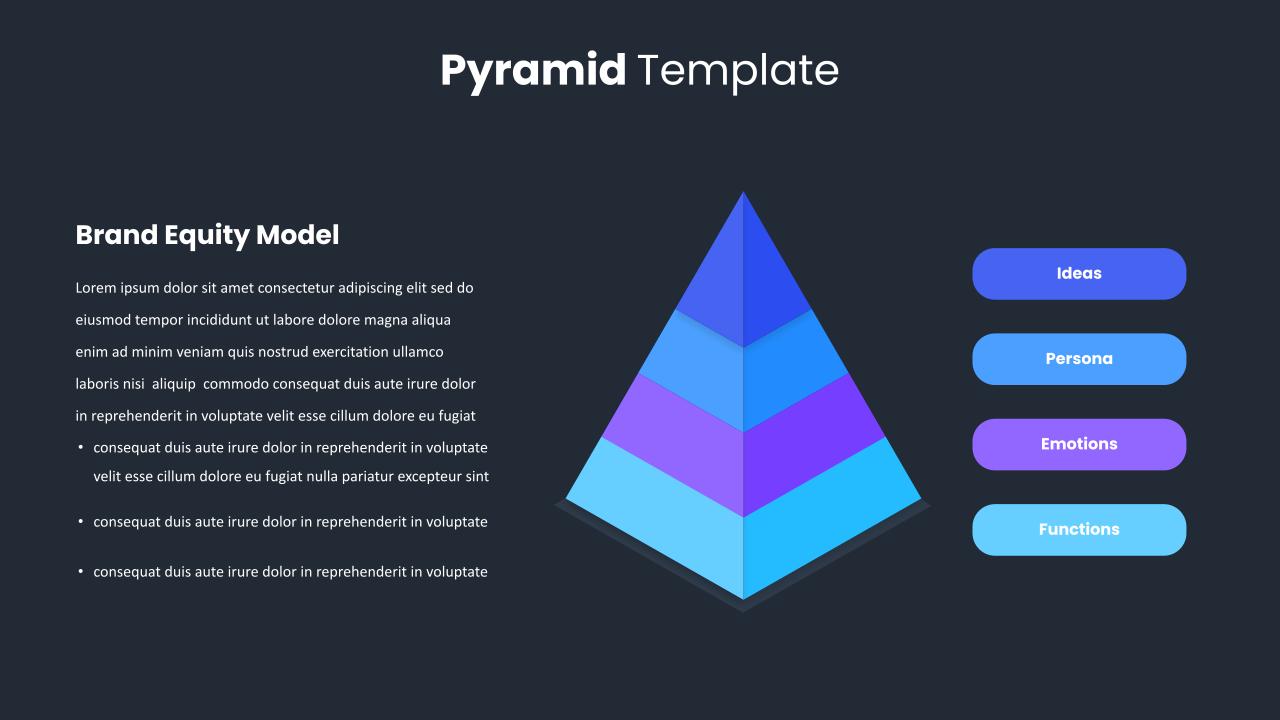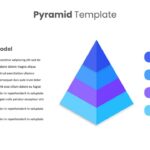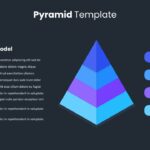 The Pyramid Slide Template is a generic design created for visually stunning and impact presentations related to the hierarchical structure of your idea. It helps you convey concepts, data, and messages with clarity and style. This template is also a valuable tool for illustrating various trends, such as demographics, hierarchical structures, and interconnected relationships. Whether you're a business professional, educator, marketer, or student, this template will elevate your presentations to the next level.
Pyramid Google Slides Template will impress your business presentation with a visually engaging style that showcases your company's goals, strategies, and achievements. It can be used as a brand pyramid as well. Teachers and educators can use this pyramid presentation template to create catchy lessons, lectures, and interactive content for students. Marketers can design persuasive marketing materials, product launches, and sales presentations that captivate their target audience. You can create project proposals that showcase your ideas and plans with clarity and impact.
The pyramid diagram slide has been structured and colored in an organized manner. The pyramid layers have light variations in a blue tone that effectively transmit your message into the audience's mind. Use this four-step pyramid template and create impactful business and academic presentations!