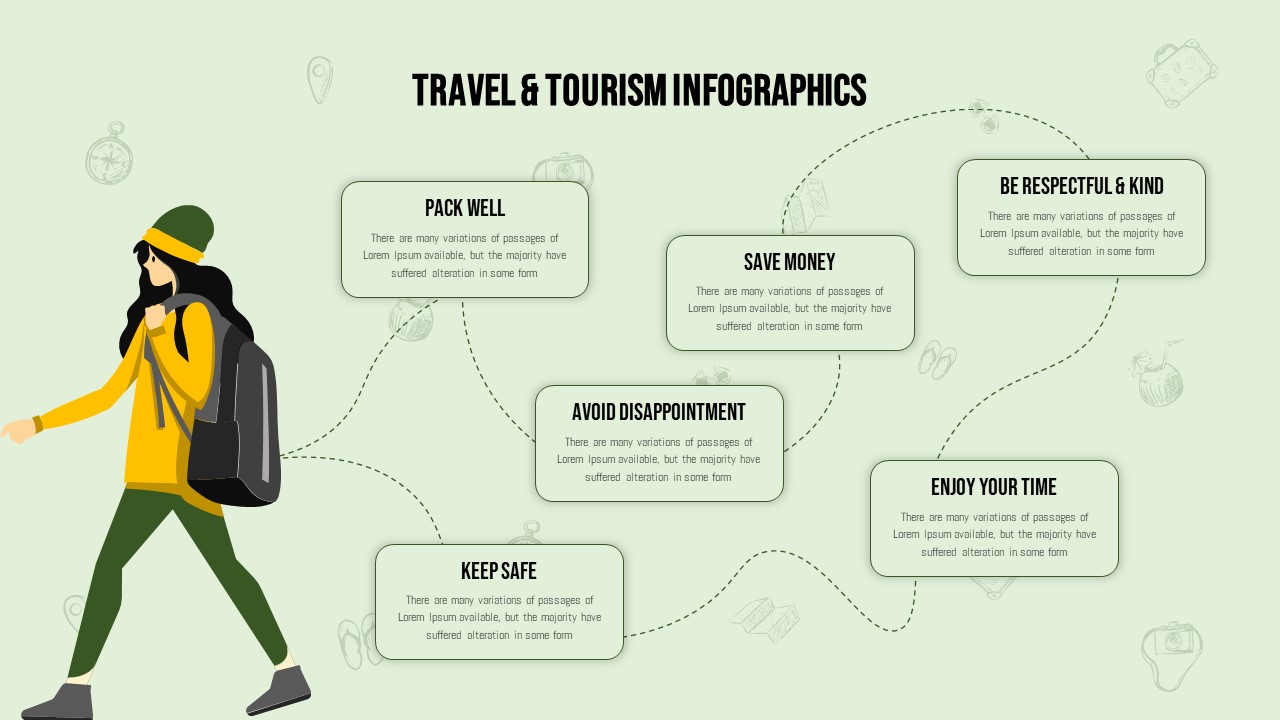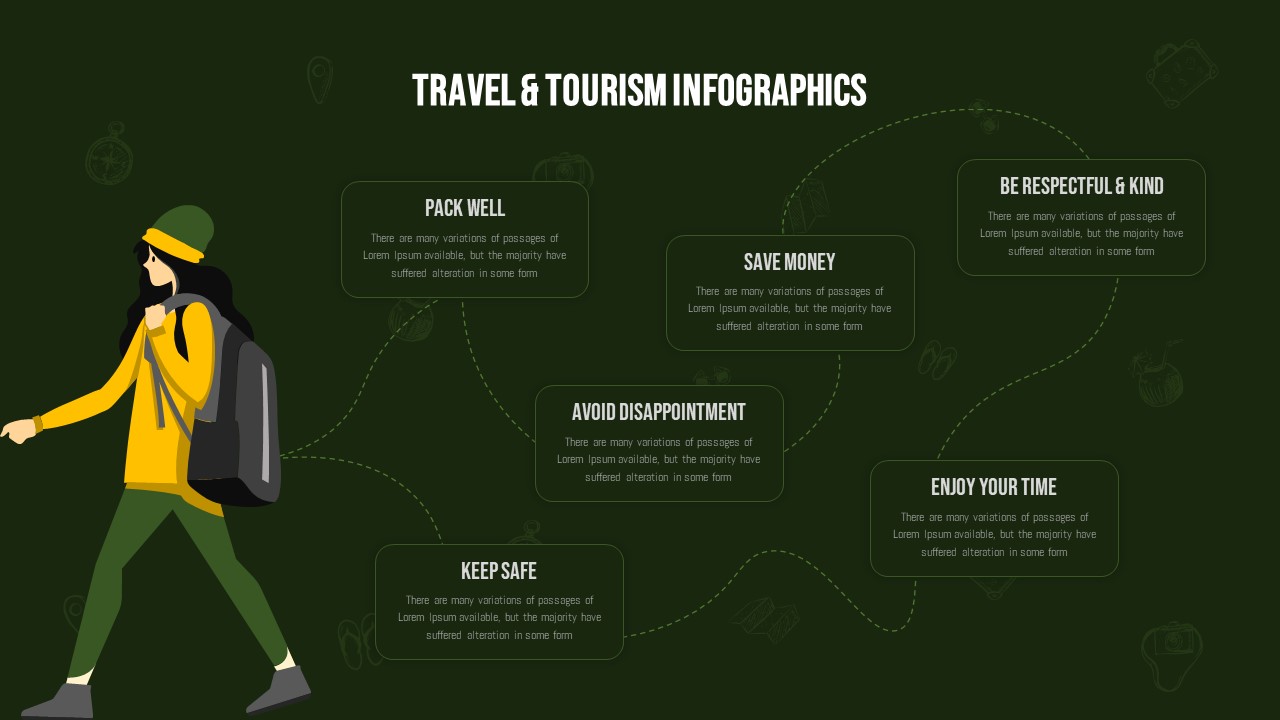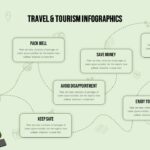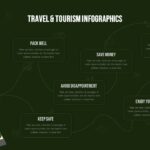 Are you looking for a Tourism Slide Template to evoke the spirit of adventure and wanderlust? Look no further. Our Tourism and Travel Presentation Template is designed precisely for this purpose. With its visually captivating design and comprehensive features, it empowers you to convey the essence and must-see destinations in a lifetime. Whether you're a travel agency, a globetrotting enthusiast, or an educator, this template is your passport to creating compelling presentations that inspire exploration and discovery.
This travel slide template aids you in showing your travel packages, destinations, and pricing schemes. Travel bloggers can use the slide to narrate travel stories, and experiences, and share tips. This is a self-explanatory template with an image of a tourist as well as text boxes to imprint your travel and tourism ideas. Travel fans, travel agencies, educators, and business professionals in the hospitality sector can also the template to highlight offerings and travel schemes.
Download tourism and travel presentation templates now!