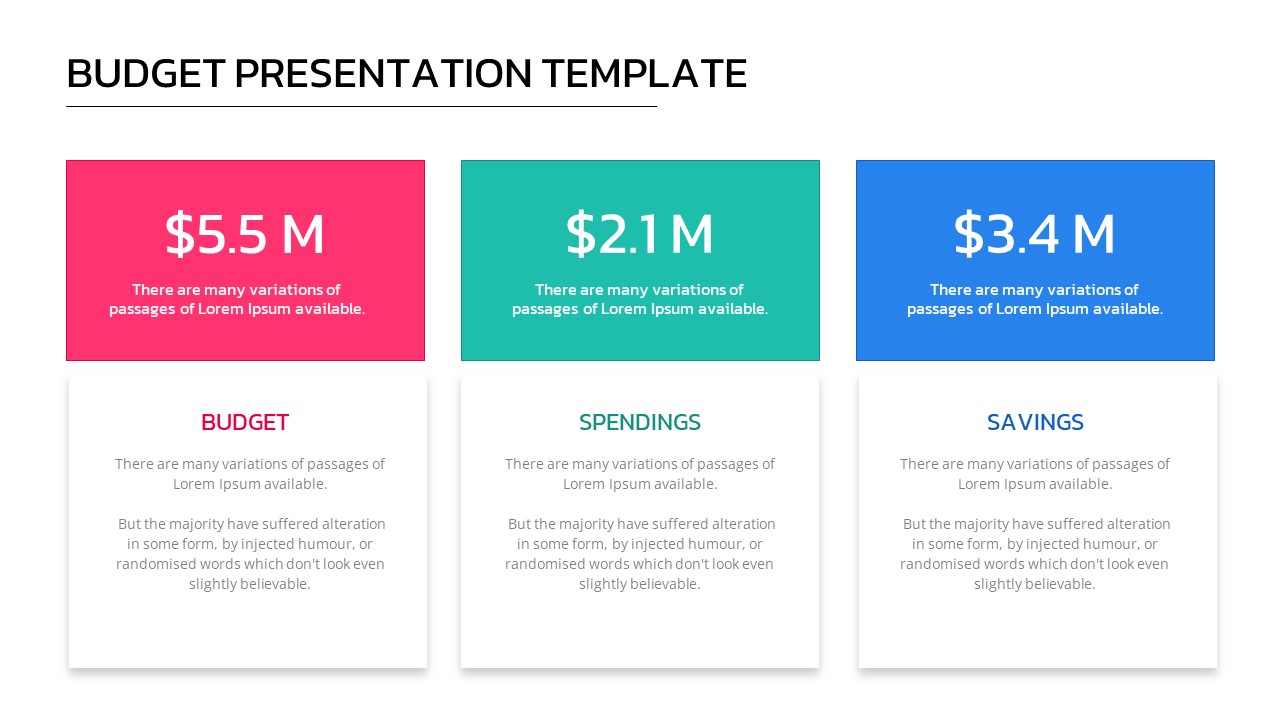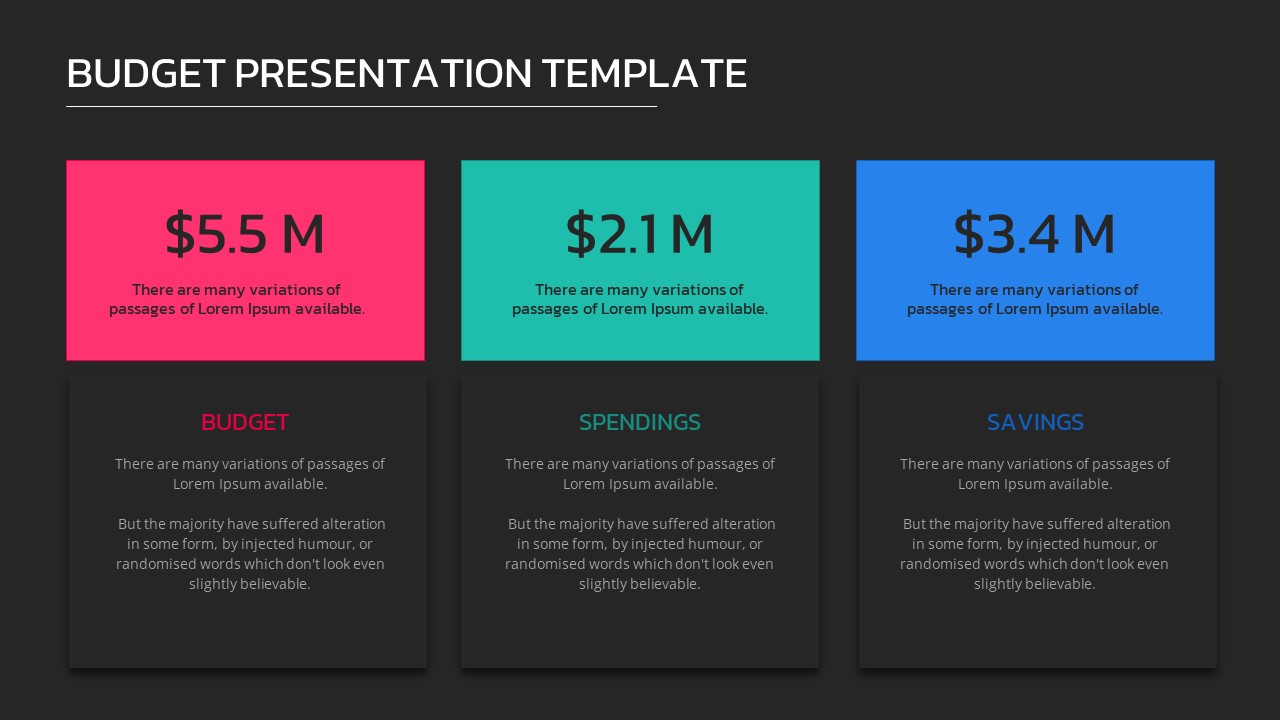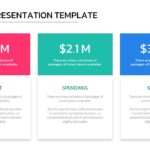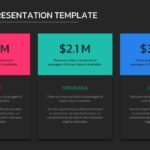 The Budget Presentation Template offers a versatile design suitable for various purposes. With its banner design, you can insert key points for a comprehensive view. Whether creating a pricing table presentation, a poster presentation, conducting employee performance reviews, or reporting sales outcomes with descriptions, this template provides a structured layout.
Each banner of the Budget Template Presentation includes a tinted bar at the top, which allows you to add your heading, while the bottom text box is perfect for providing additional details.
You can customize the background colors of the vertical budget slide, which is available in two options, to suit your preferences. Additionally, you have the flexibility to modify and adjust every feature to enhance the slide design's visual appeal. Download our simple chart templates now for a streamlined and professional presentation.