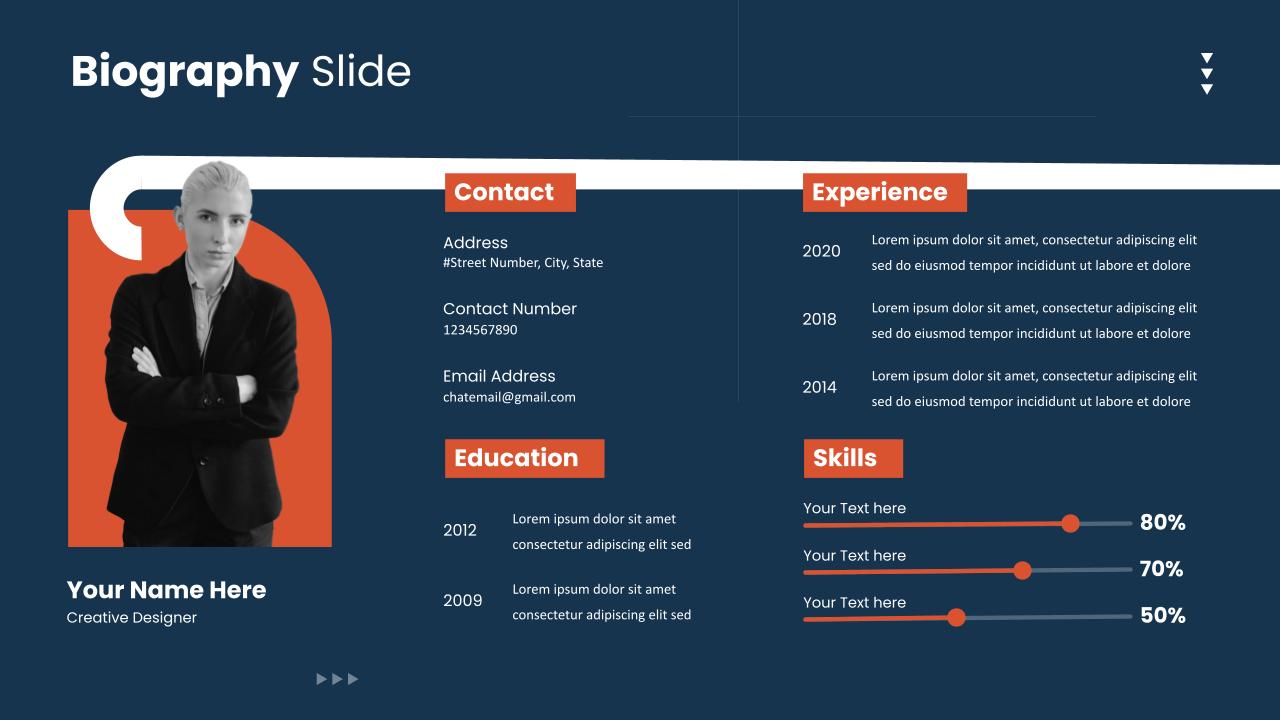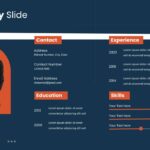 Our Biography Presentation Slide provides a brief introduction including education, occupation, personality etc. It is created to present a personal profile engagingly. Whether you're a student, a professional, or someone simply looking to share a personal story, this template will help you create a memorable and informative biography presentation.
Biography Slide Template can be used for various purposes including educational presentations. For example, students can use this template to present biographies of historical figures, authors, scientists, or any notable individuals. Job seekers can use it to share their details like educational qualifications, skills, achievements, talents, and so on. It allows you to share your life story or the stories of your loved ones in a visually appealing manner during family gatherings or special events. Writers, artists, and creators can use this template to introduce themselves and their work to a broader audience.
This personal narrative template is a single slide that created with many sections. It will show your experience, education, skills, and contact details with an image placeholder. If you want to recreate the text zones and dark background color, you can do it with customizations. Create a visual storytelling using the professional profile template.