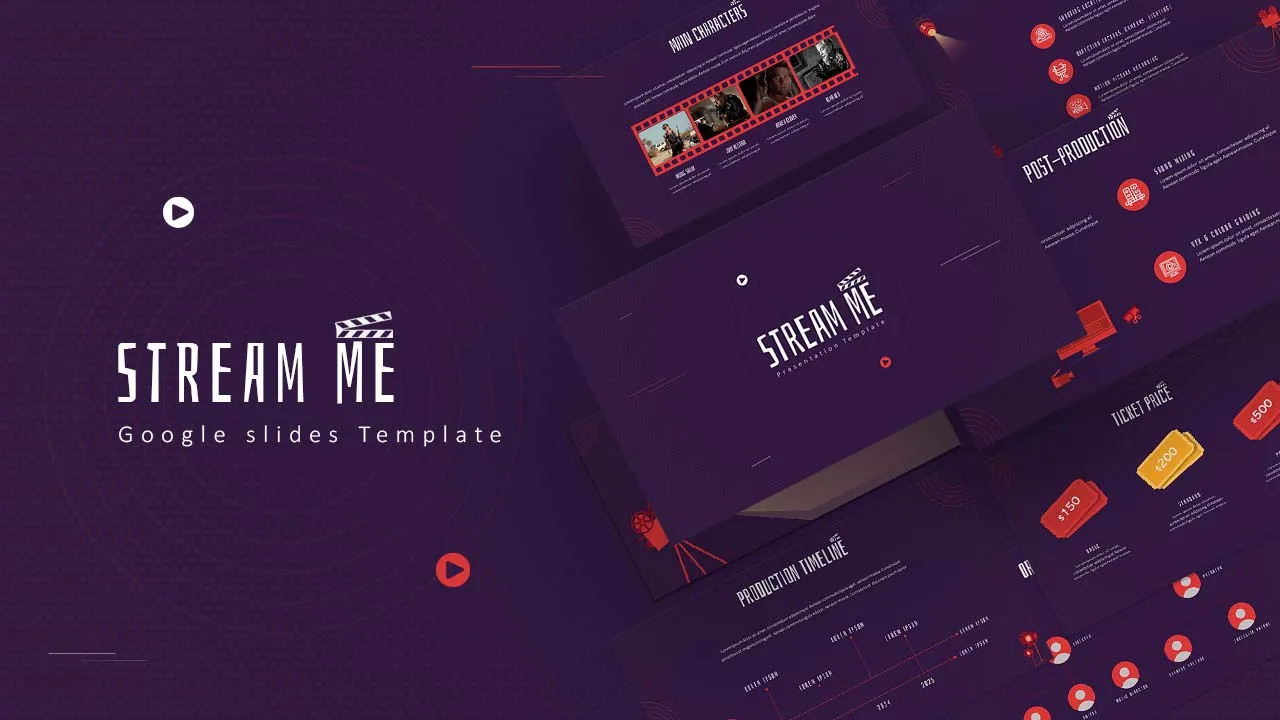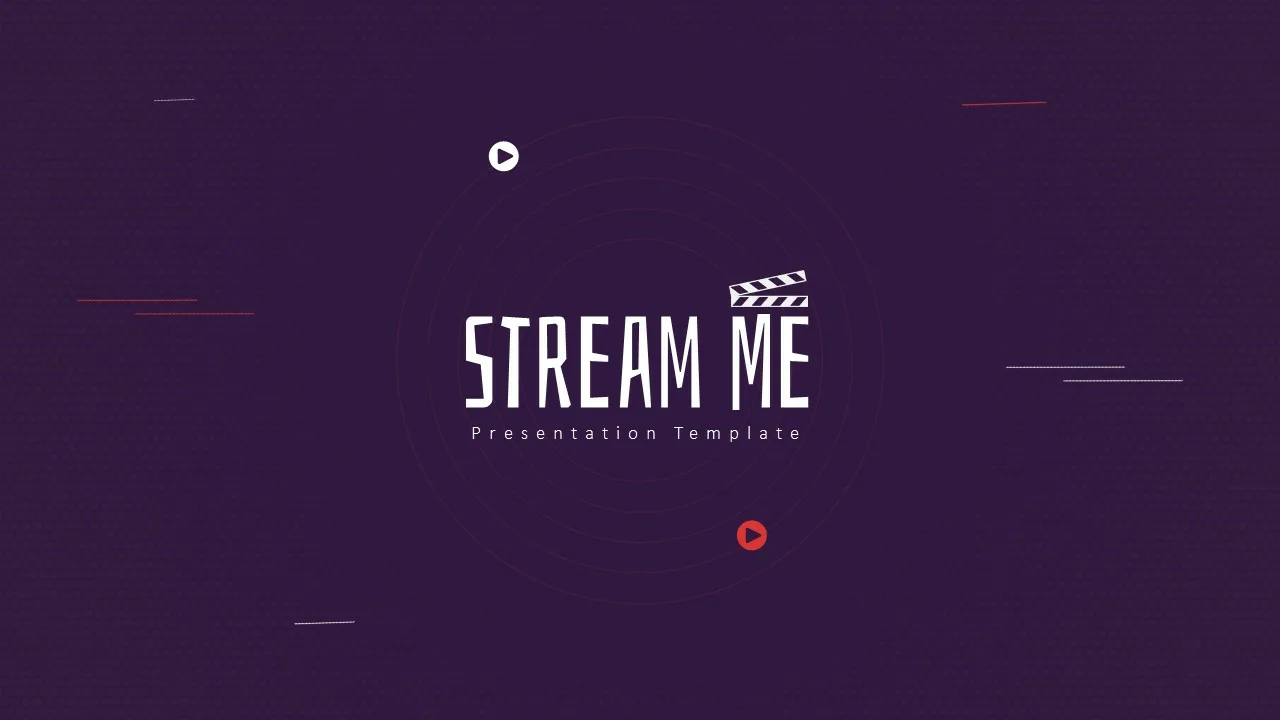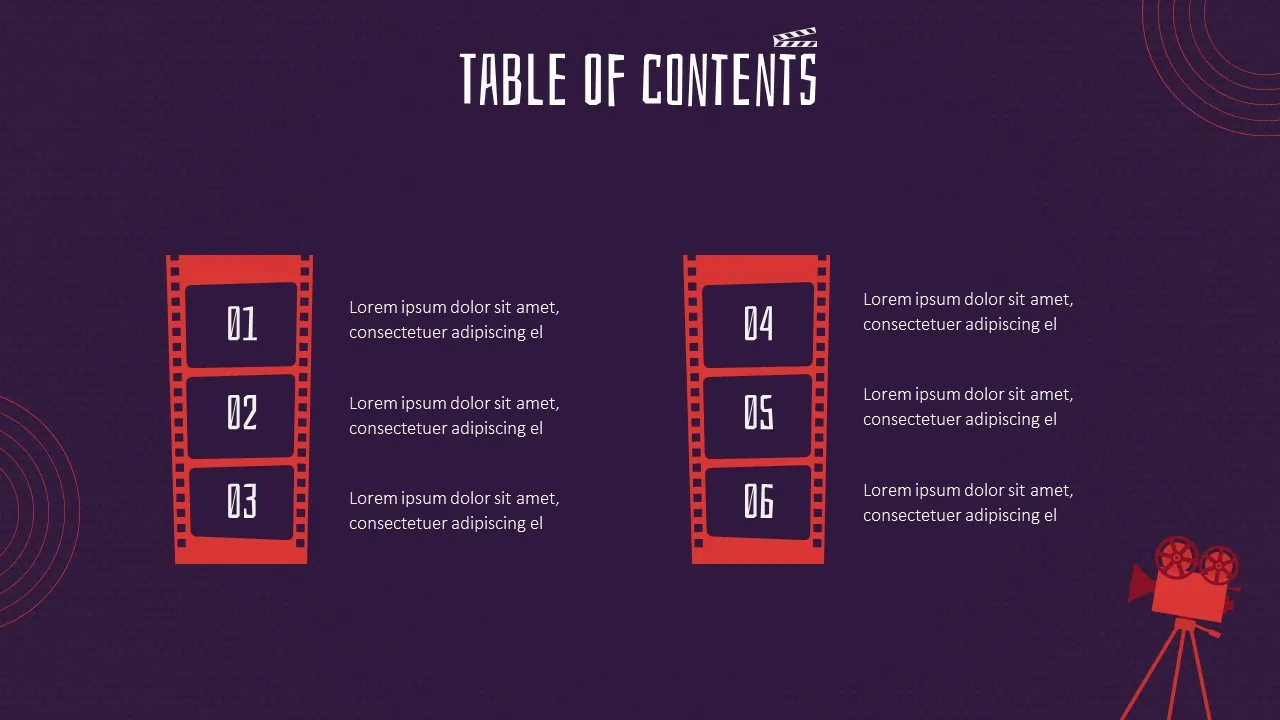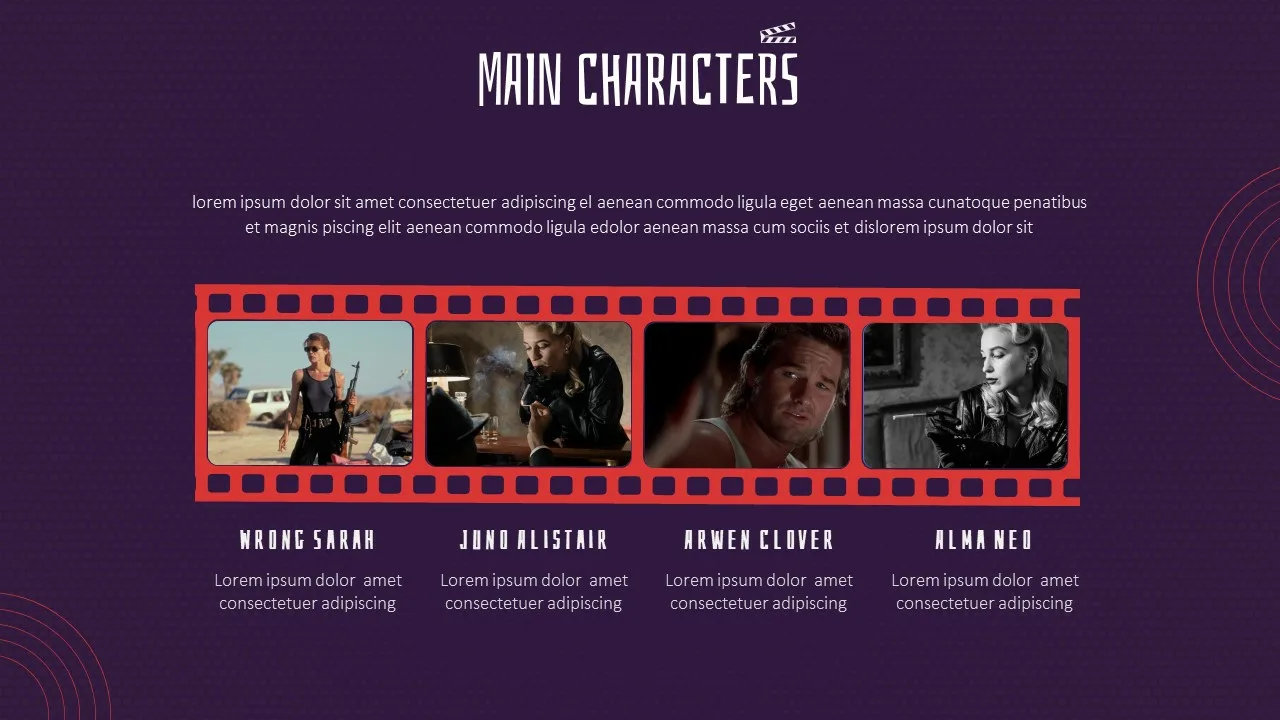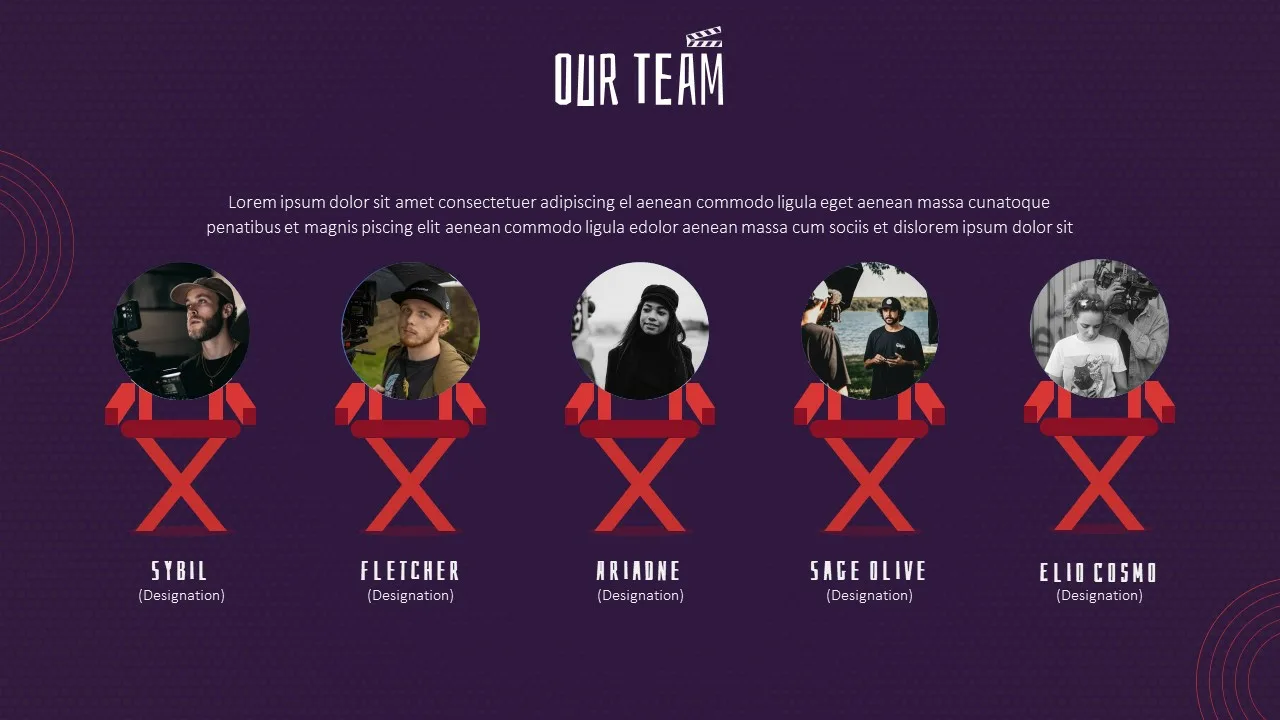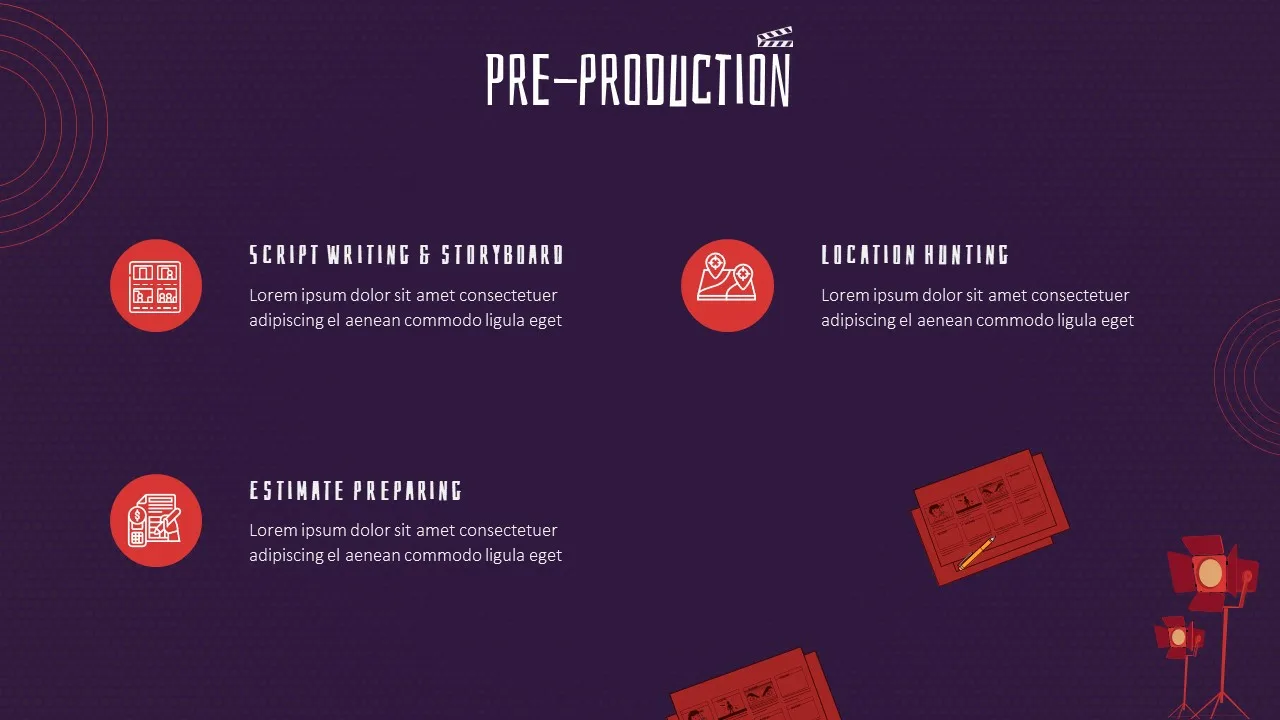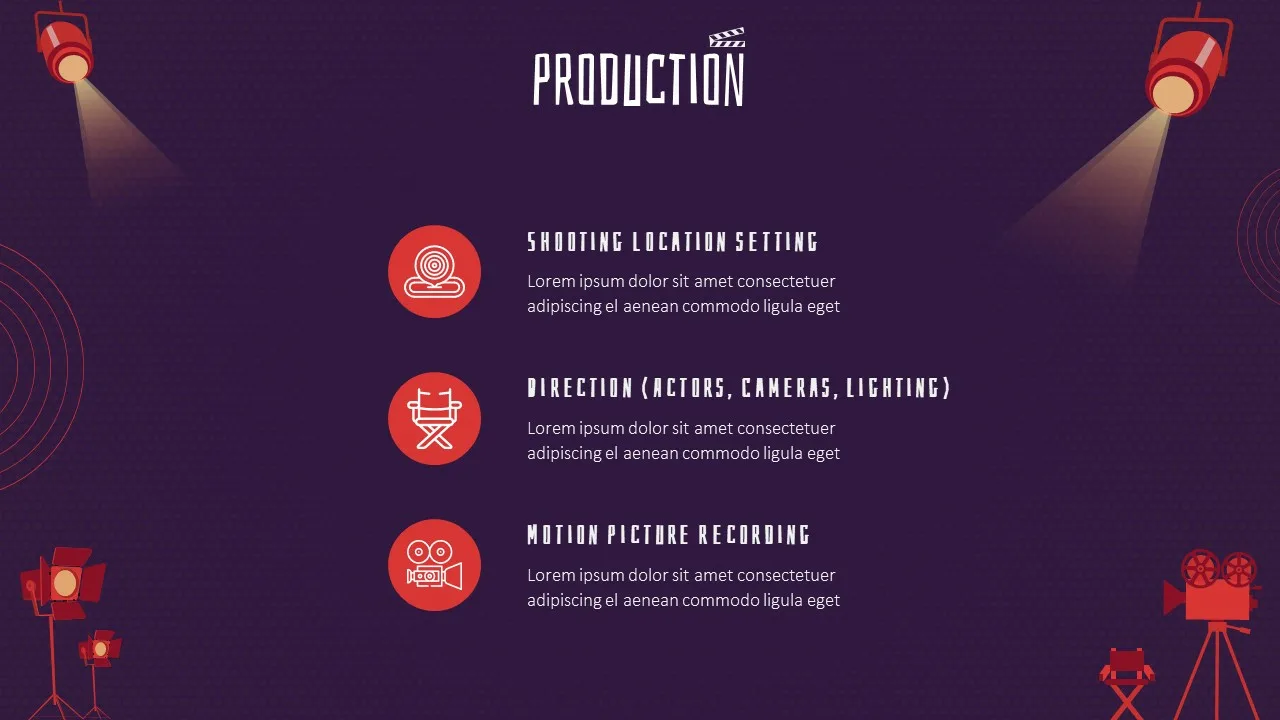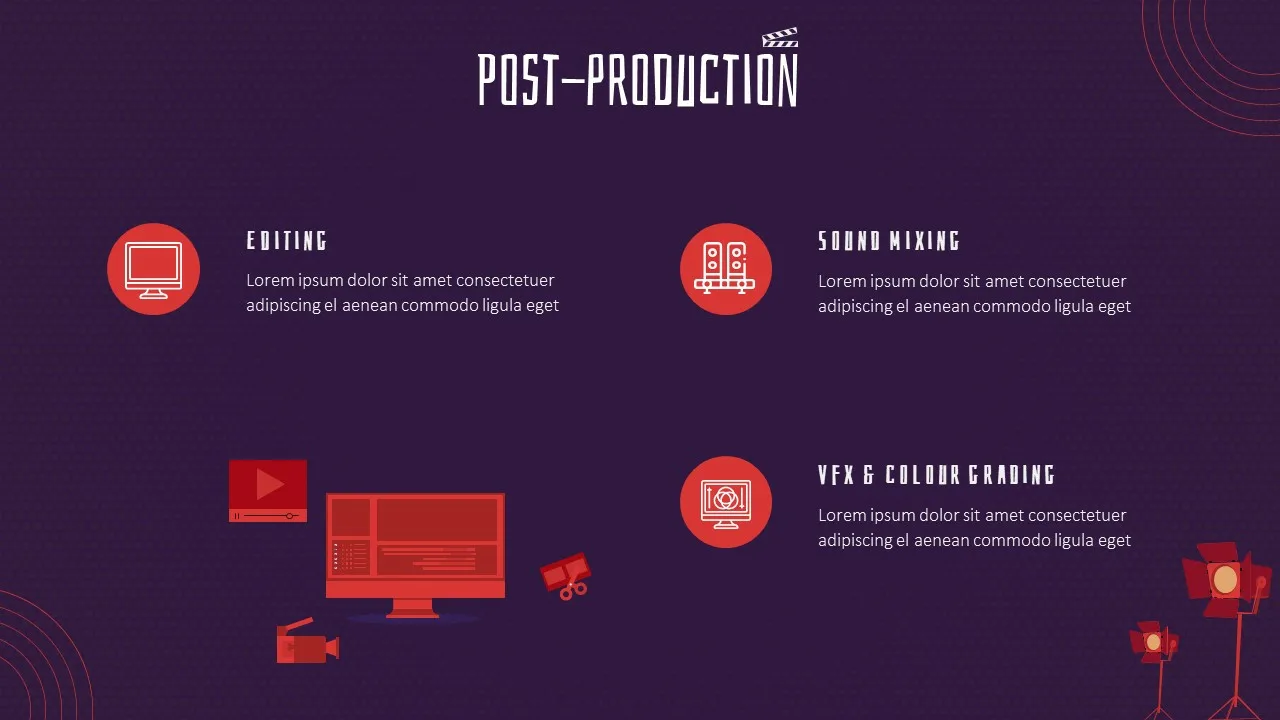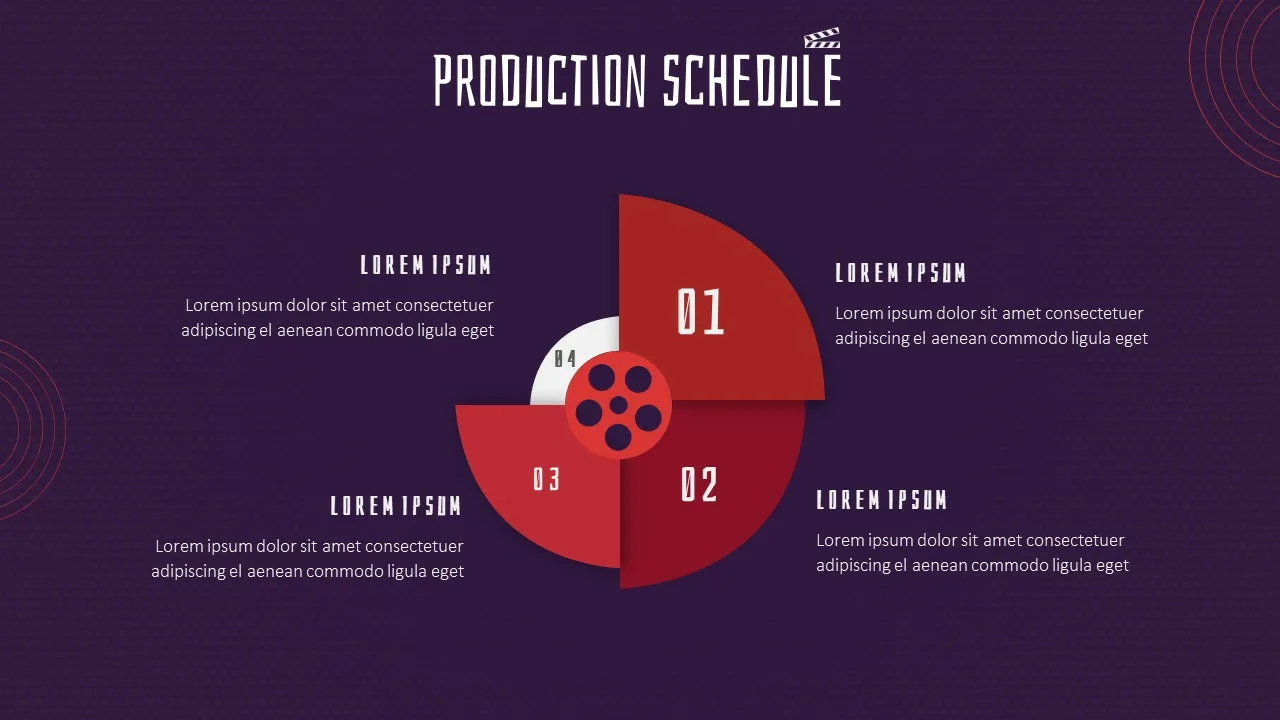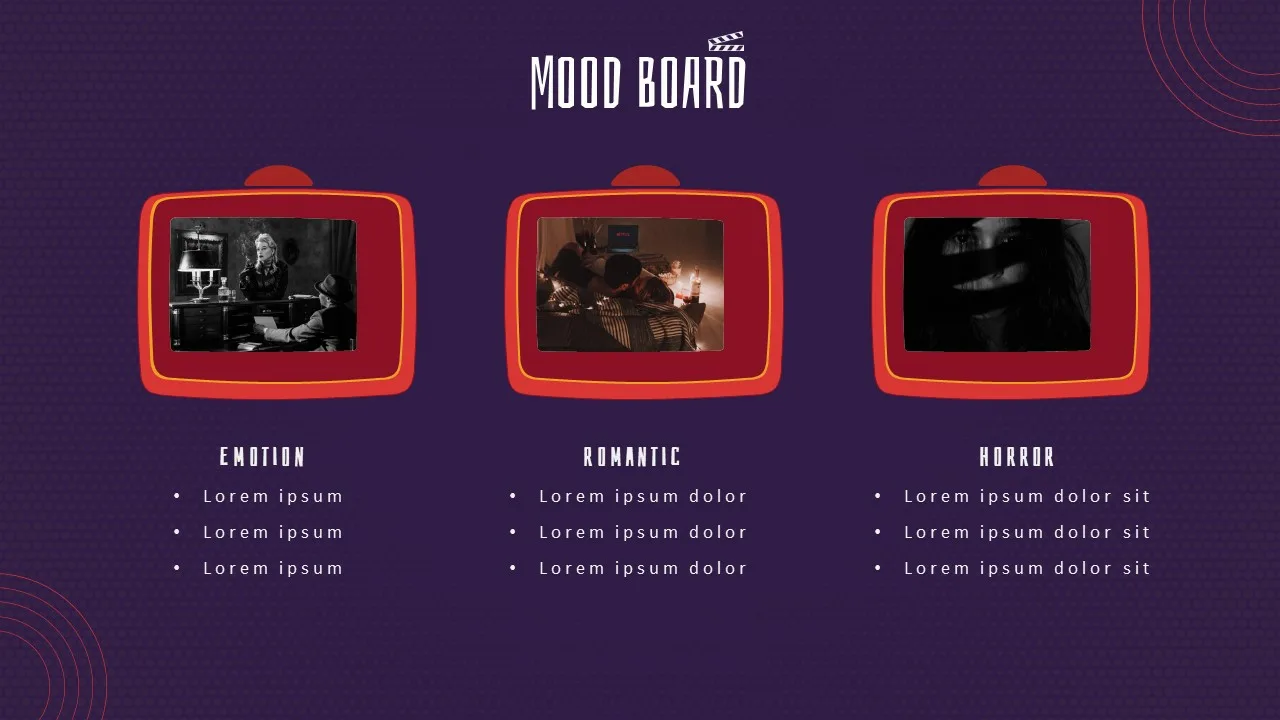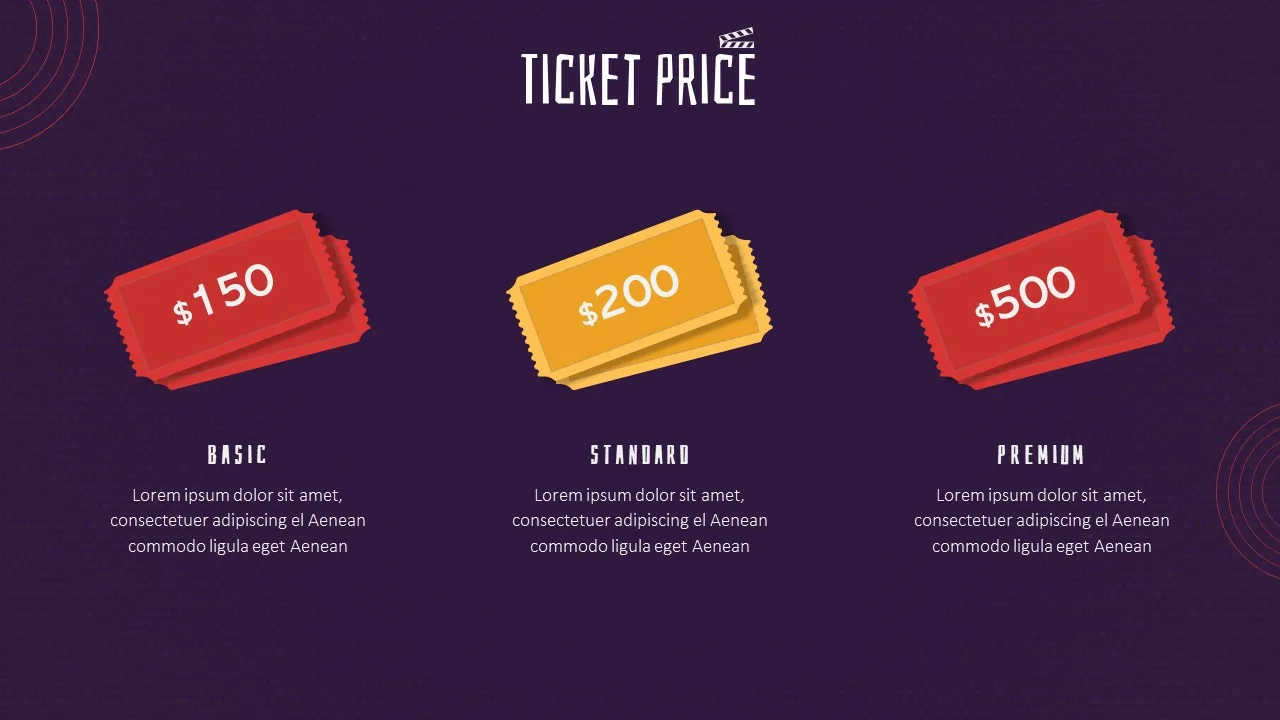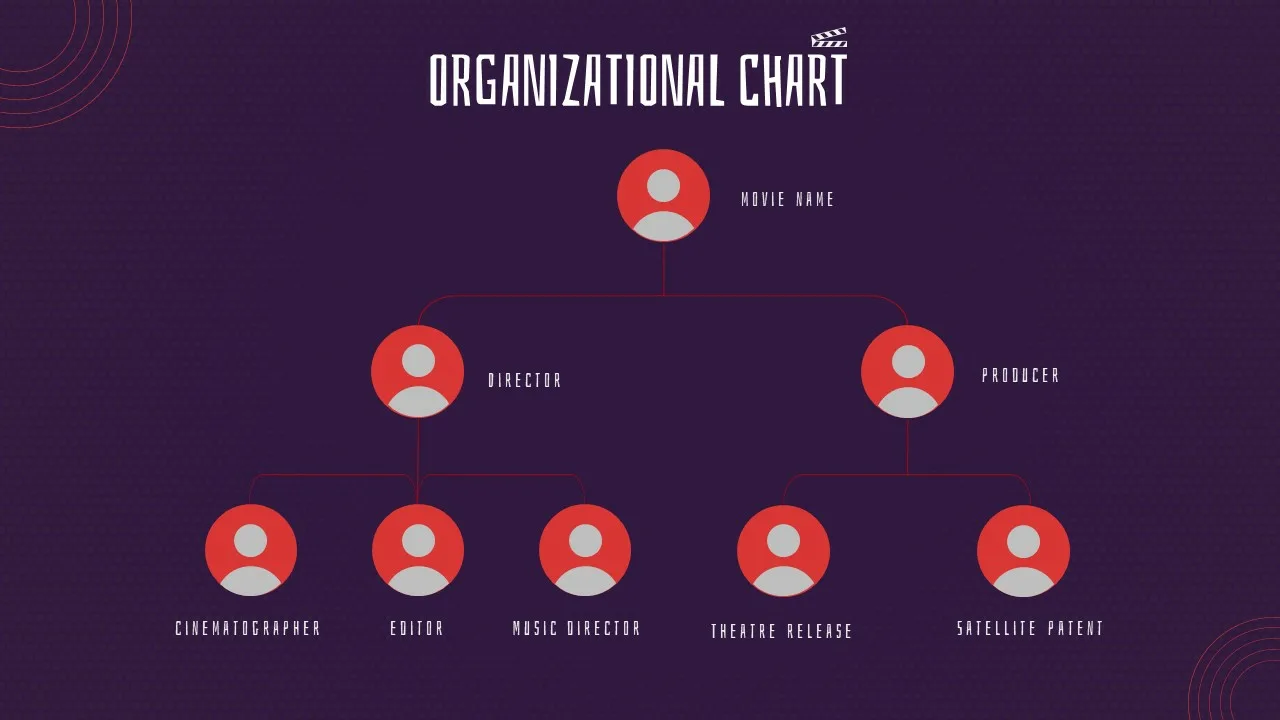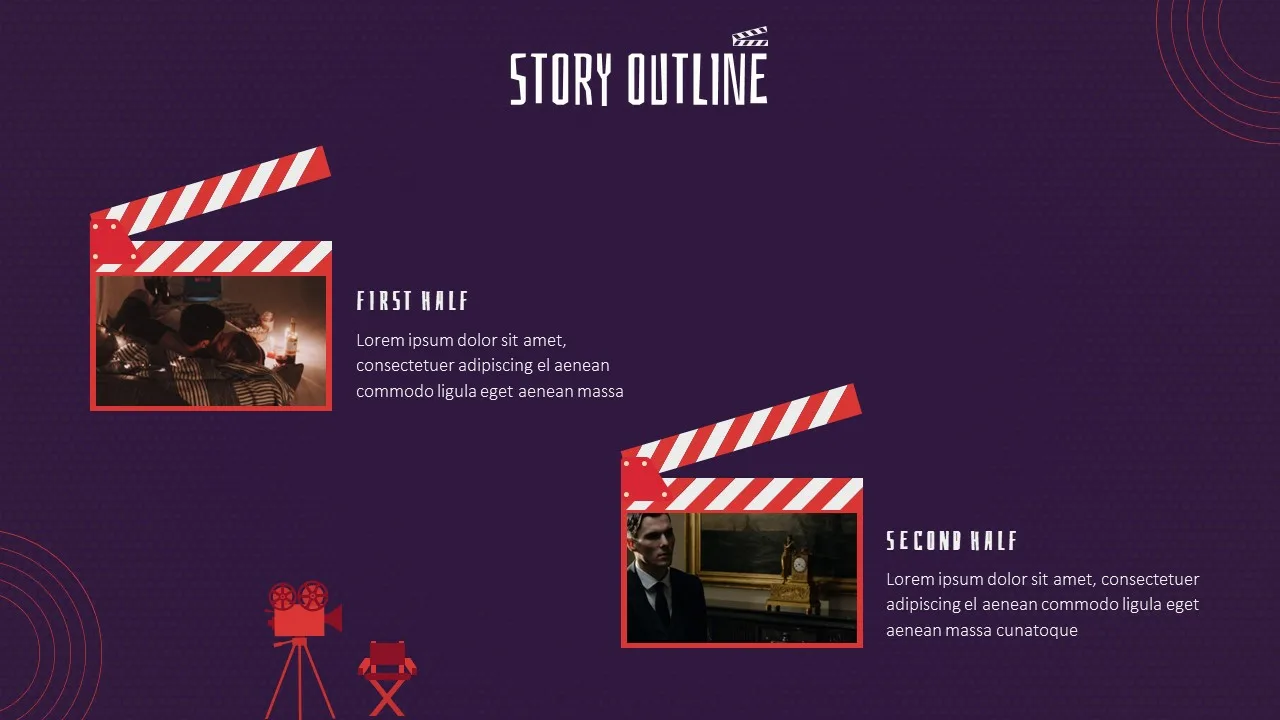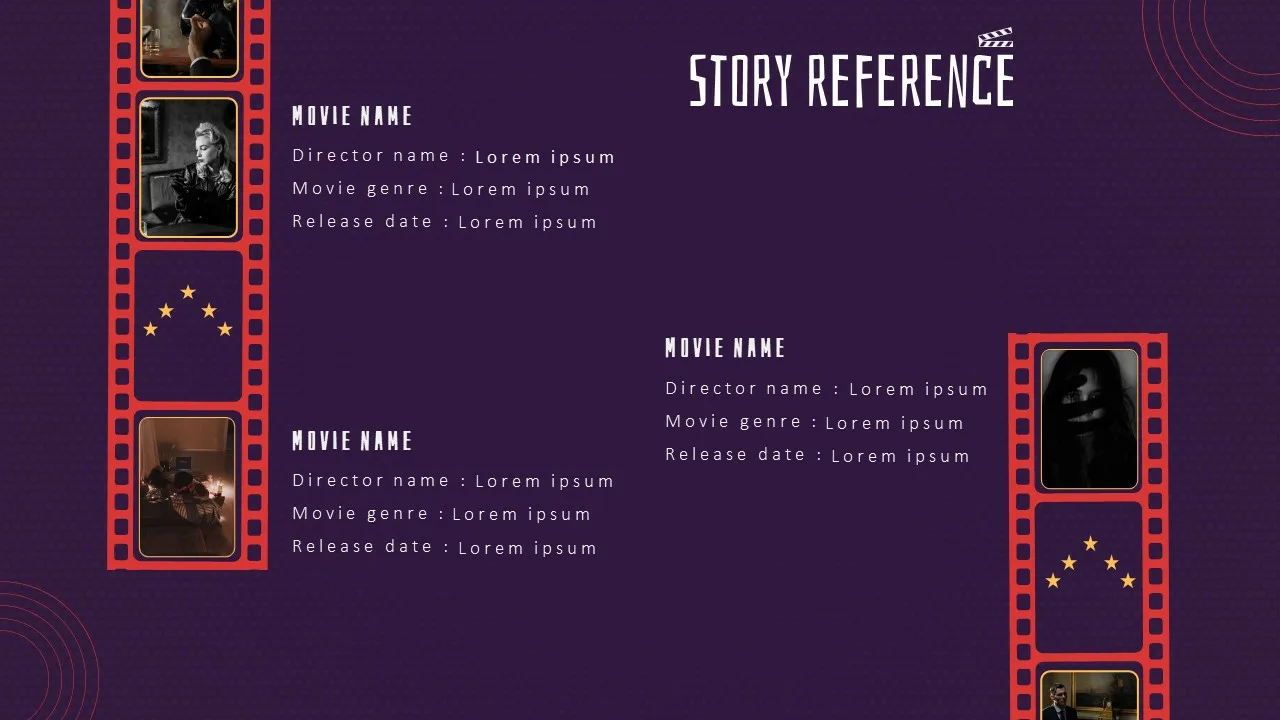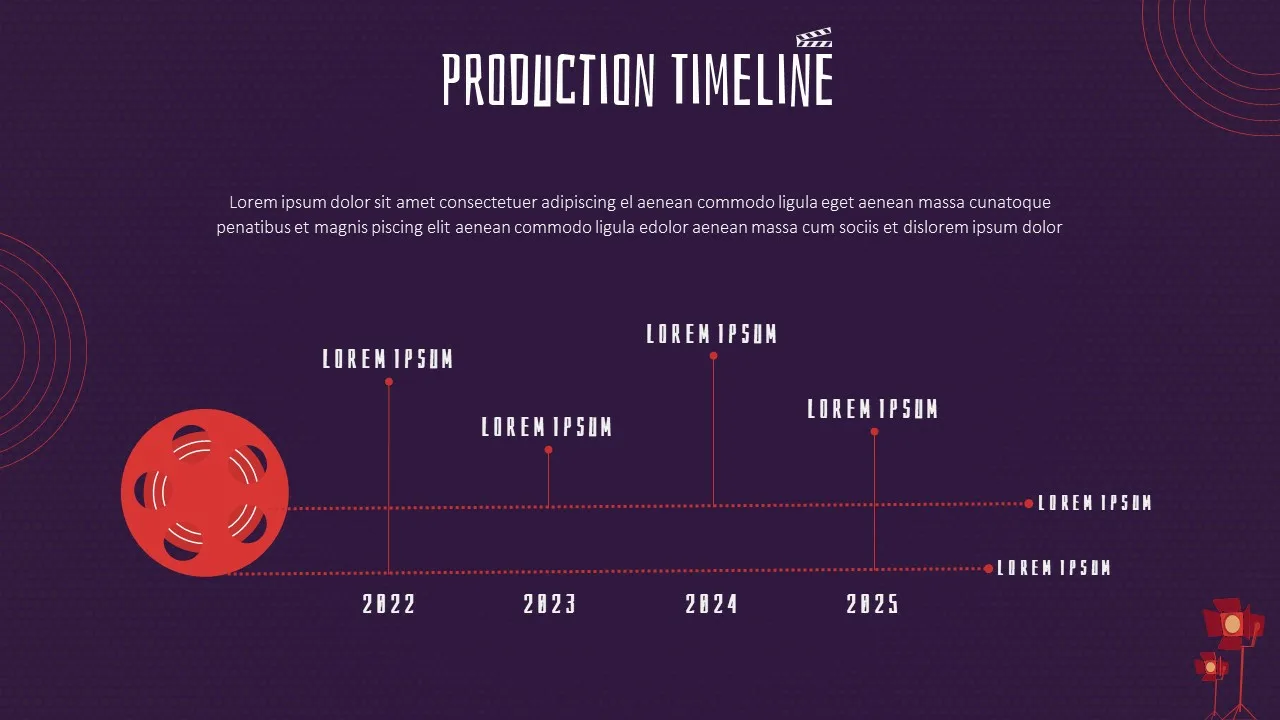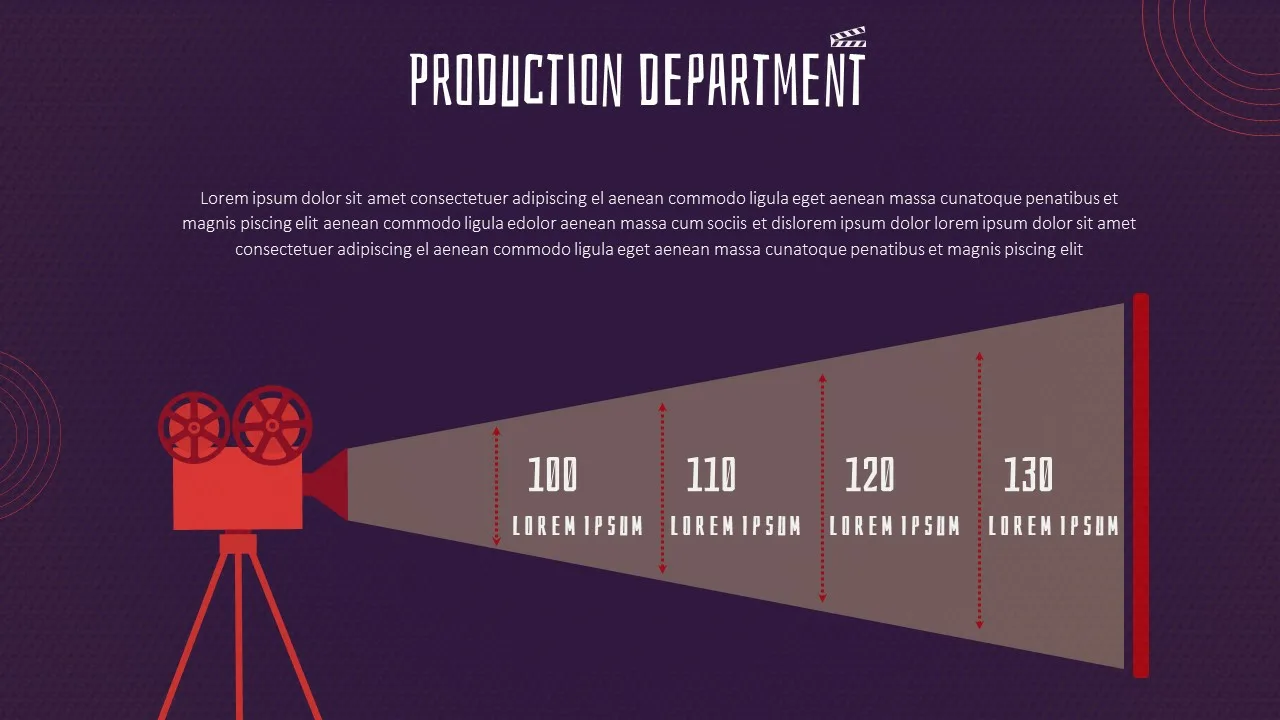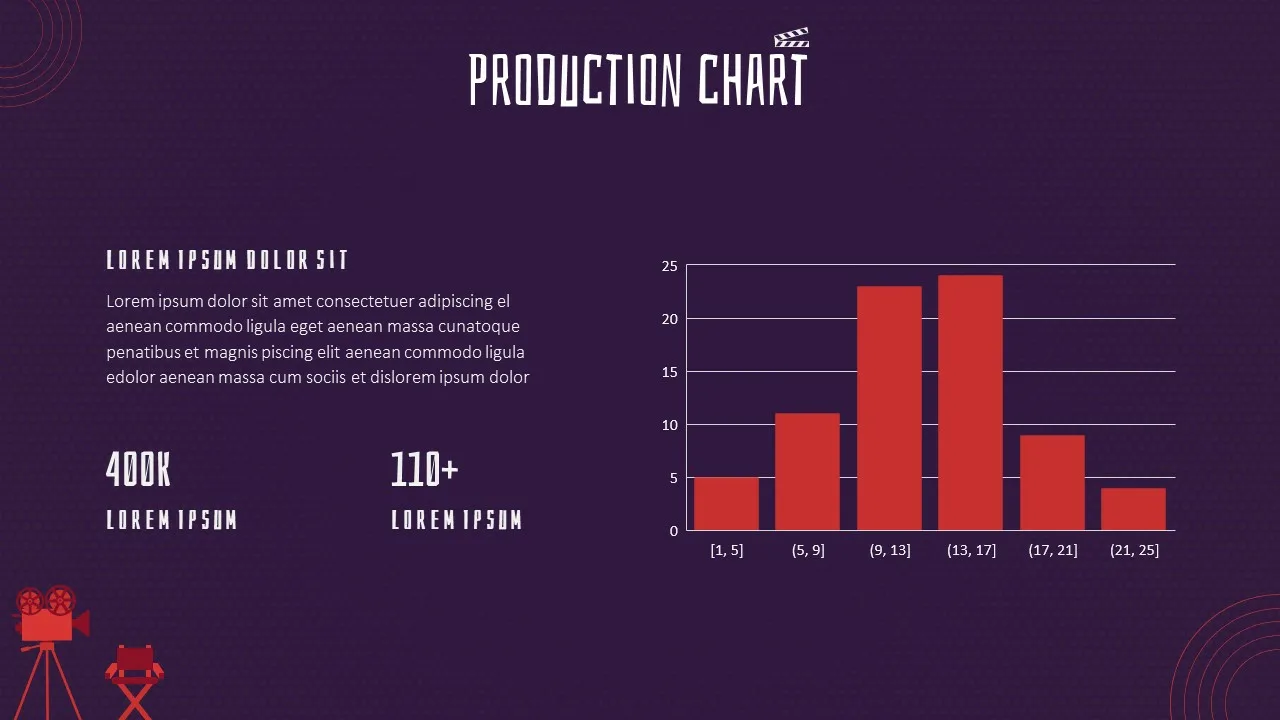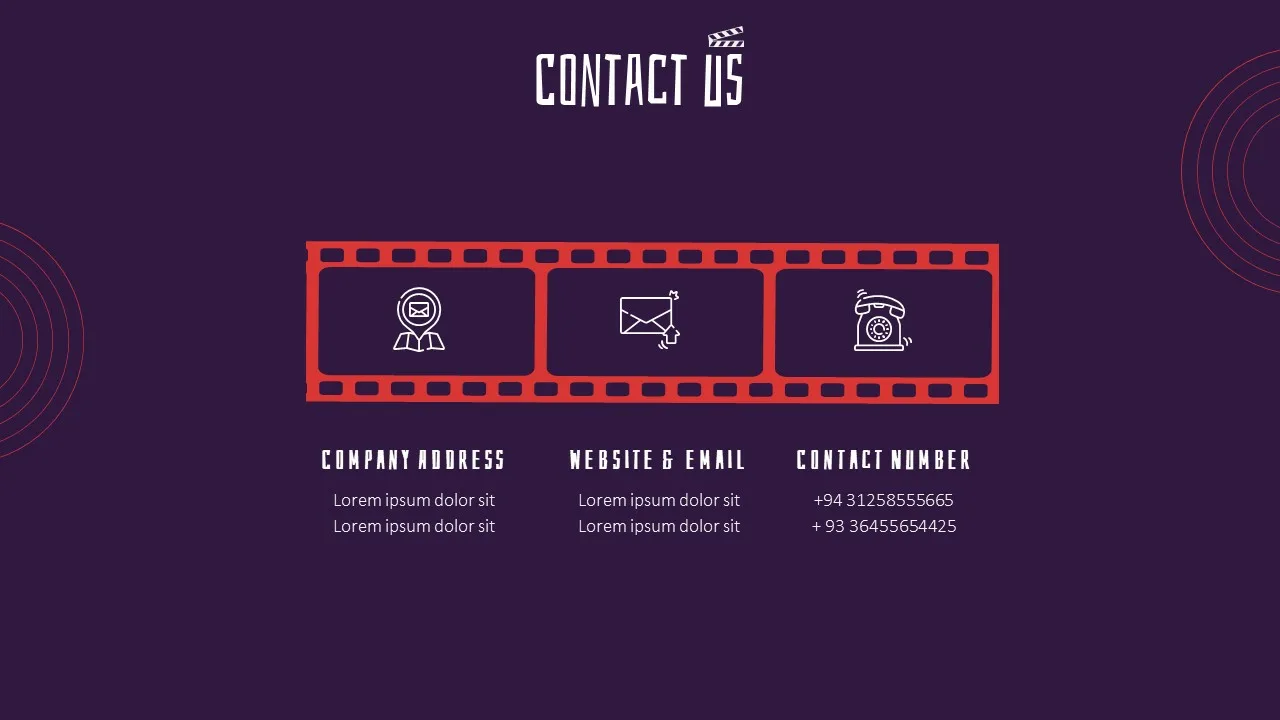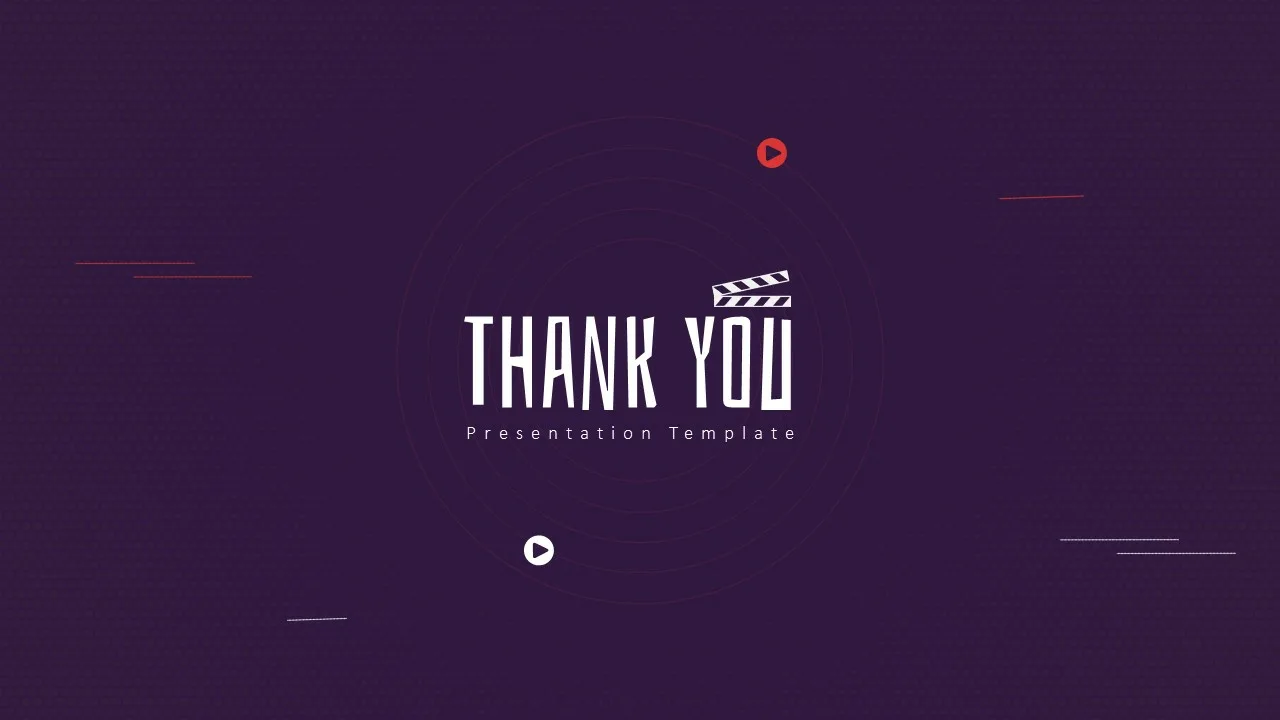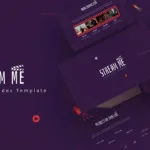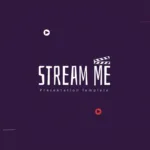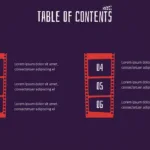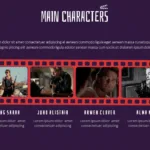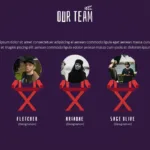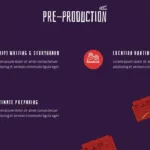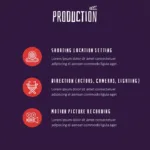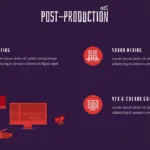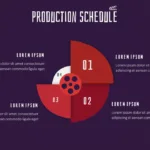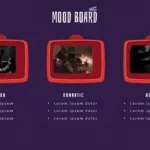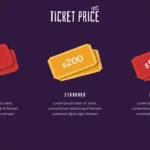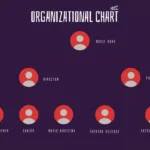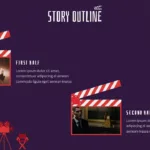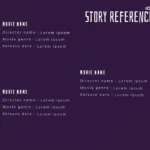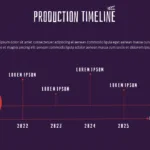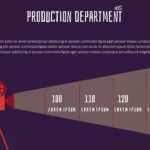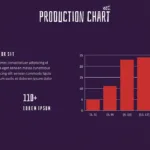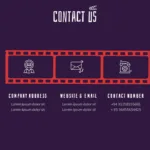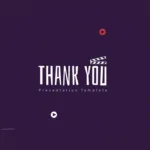 Movie presentation editable slides contain the latest visuals related to video streaming. This free movie google slides theme enables a storytelling presentation that will include colorful illustrations. People should be able to recall the topic after the presenter completes their presentation. In this case, they required a surface that remembers themes to recall. Moreover, if they have stuck to a catchy image, it will help identify your topic. So, the fabulous movie theme slides are perfect for memorizing your presentation topics. Furthermore, this google slides movie theme is ideal for discussing modern technology and service providers.
The free movie presentation google slides have stunning designs related to the film industry. It includes film rolls, cameras, clapboard, reels, slide light image, and all features of old and modern cinema. Besides, each design has a specific metaphor relating to the film industry and the new mode of OTT release. All these pictures ideally reinforce the presentation topic easily. For example, the side-lights slide looks incredible in the dark violet and orange background blend. Moreover, it provides a gradient effect to the vertical timeline design with orange circle spots. Besides, this same slide will give a cinema shooting atmosphere with the camera and light-up illumination.
Users can apply the slide with visuals to display theater-related topics or company profiles while changing the sub-headings. It also includes a flat cover slide, a table of content slide, a team introduction slide, a pricing table, and an org chart slide. Use the free movie slide template as an action-packed movie for your google slides presentations.