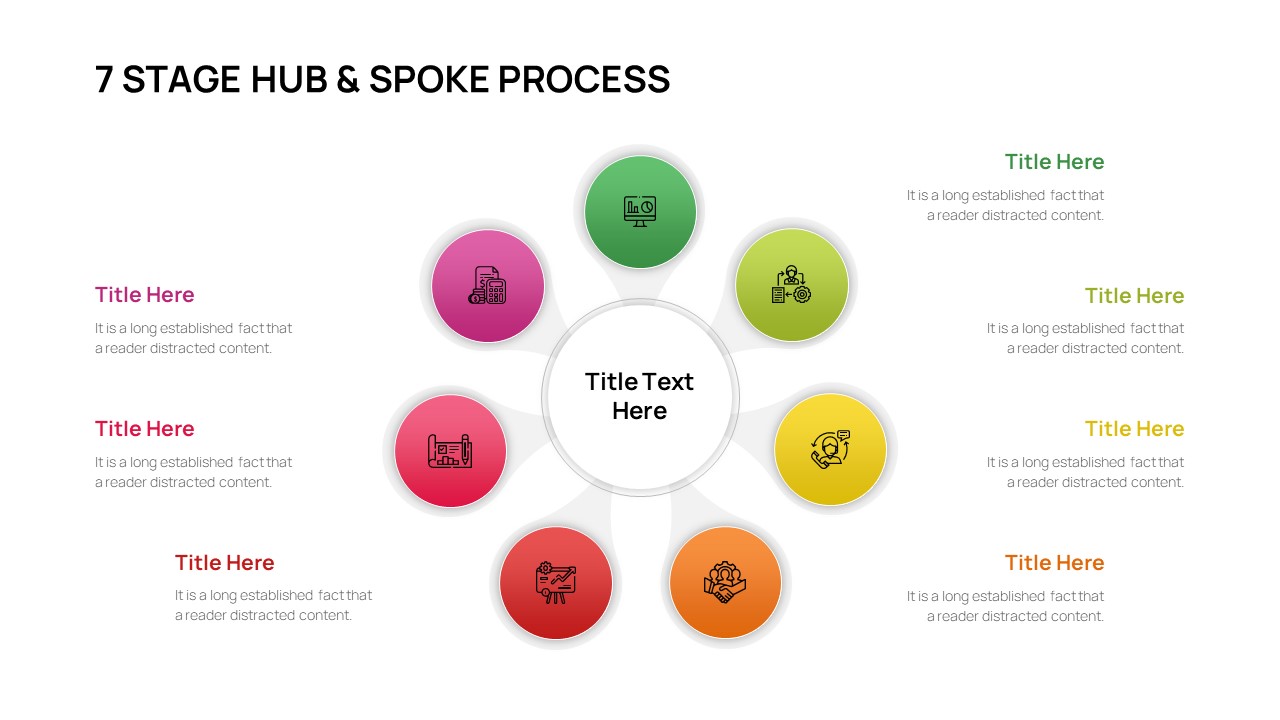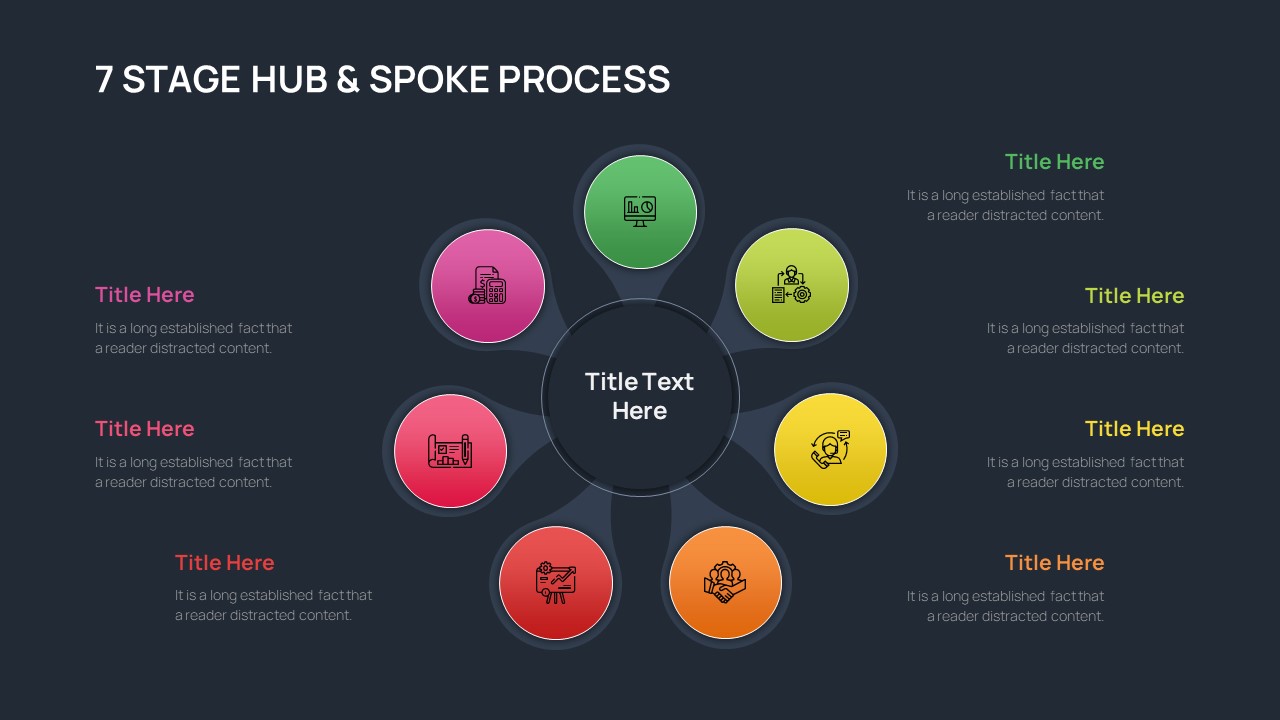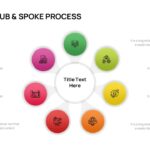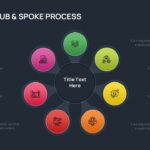 Welcome to our Hub and Spoke Diagram PowerPoint Template! Unlock the power of effective communication and visualization with our professionally designed hub and spoke diagram slides. Whether you're a business professional, educator, or presenter, our template is the perfect tool to convey complex ideas and concepts with ease.
Create a compelling business presentation and visualize strategies, project plans, and organizational structure with this hub and spoke slide. It can be used for presentations, marketing campaigns, education, project management, data analysis, process flows and to show the relationship between the center elements and its sub-elements.
The presenters can illustrate data relationships, sales strategies, growth models, and operational workflows as well. So, business professionals, consultants, project managers, and teachers can use the hub and spoke diagram to highlight topics related to their intent.
This is a seven-stage circular process in hub and spoke design. Each circle carries an infographic icon that you can use or replace according to your subject. You can modify color, size, and text fonts using the edit menu. Create simple yet effective slideshows with the hub and spoke diagram template.