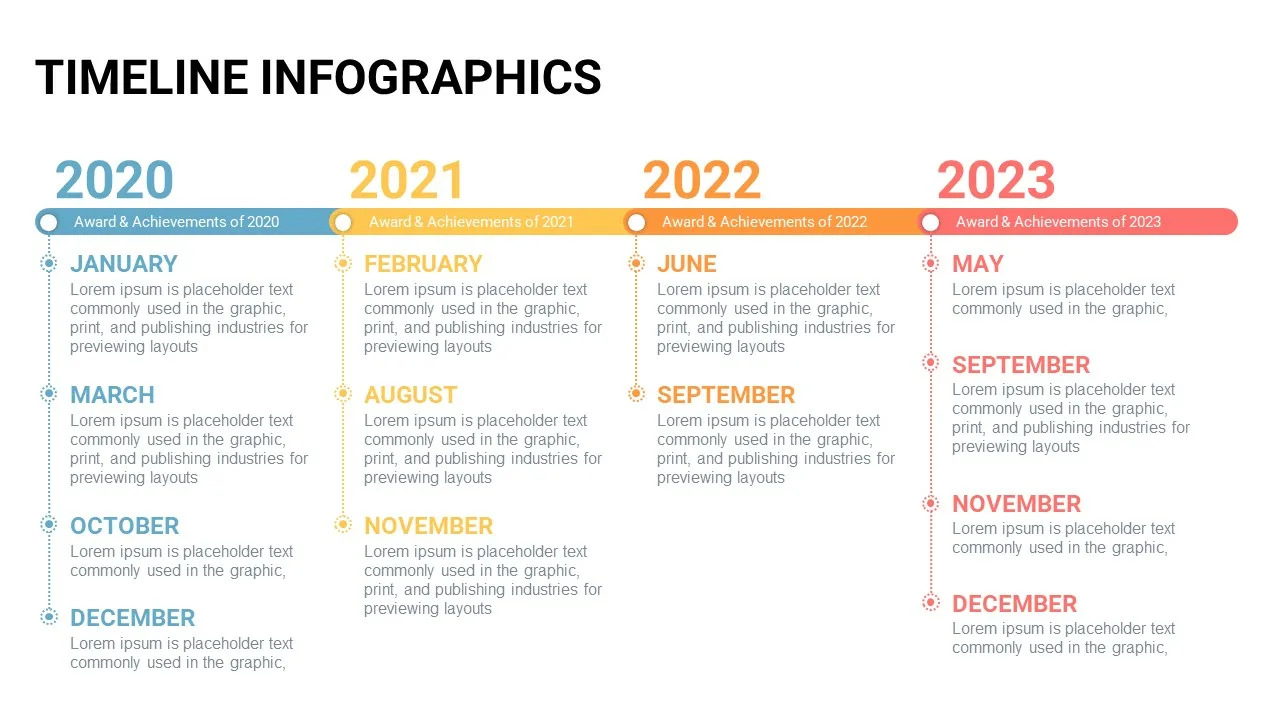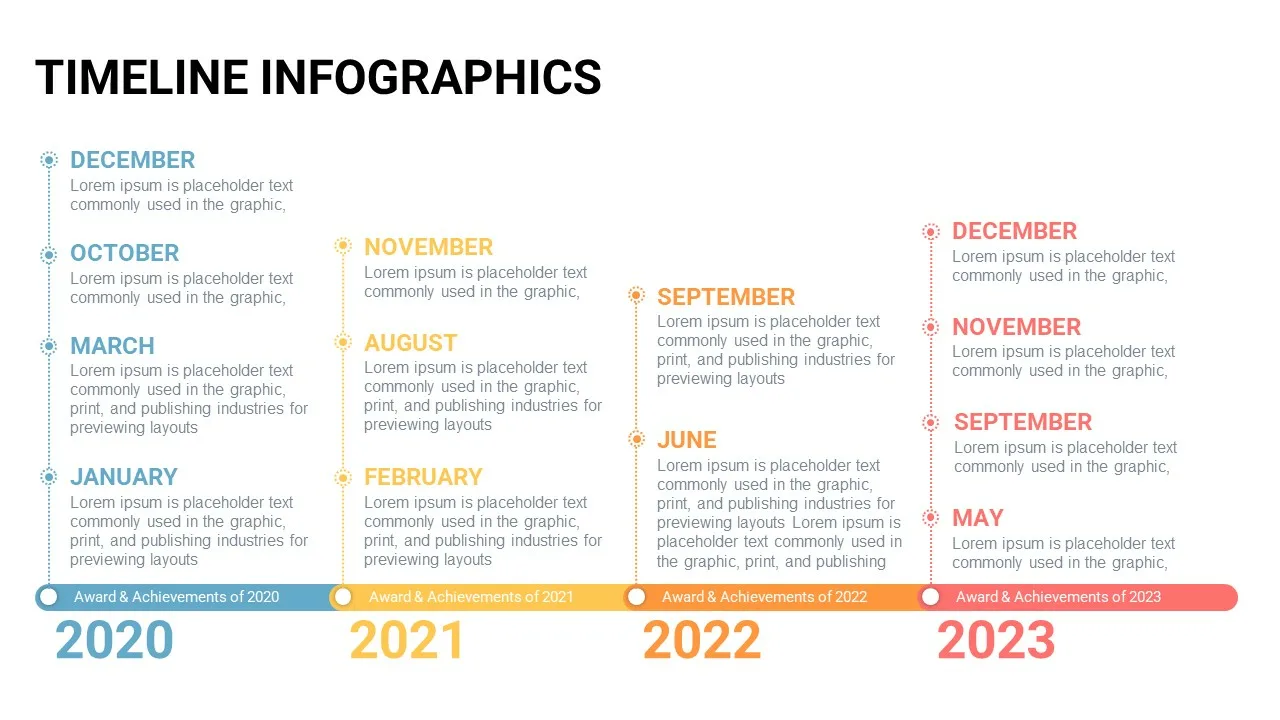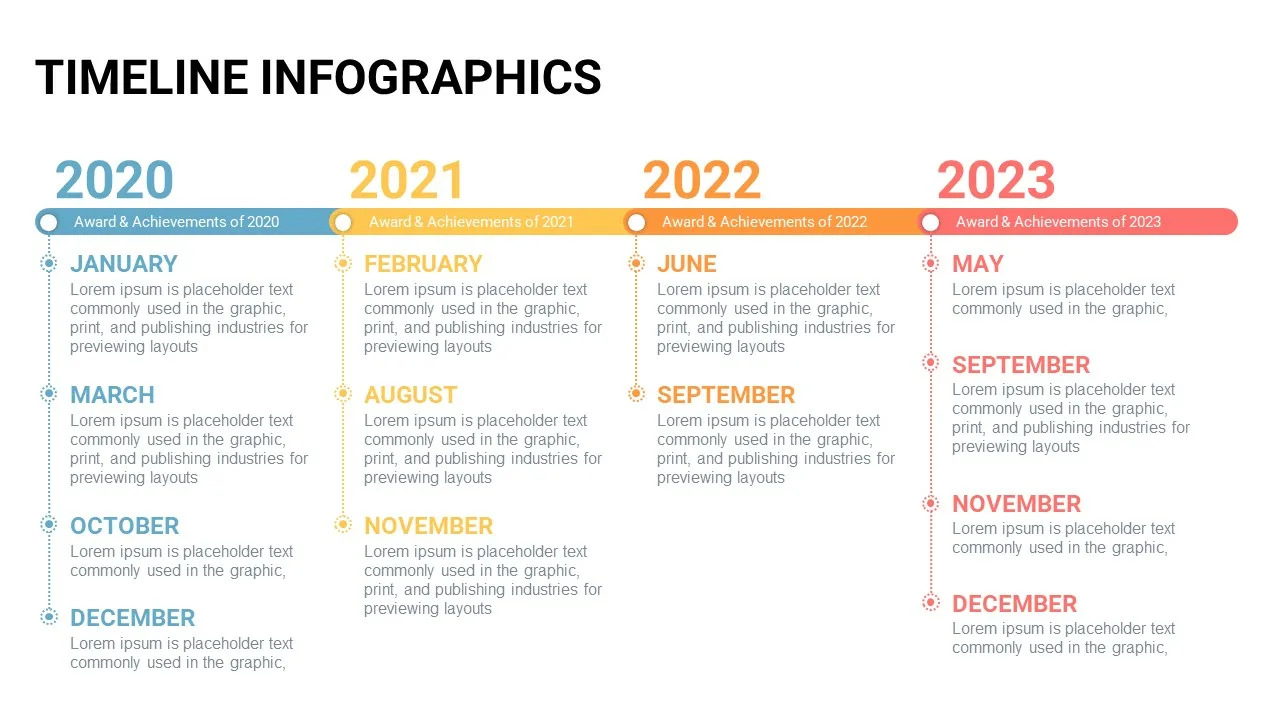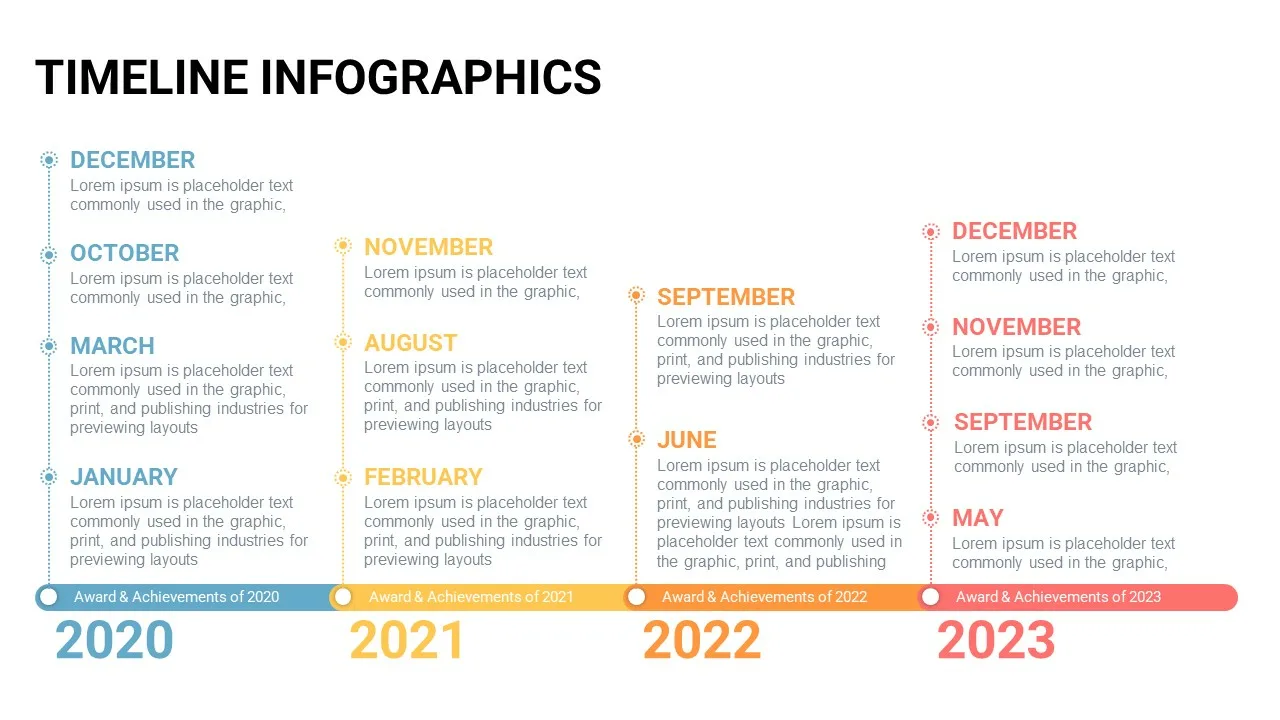 Looking for a way to easily create an engaging timeline presentation? Look no further than our new timeline templates for Google Slides. These easy-to-edit timeline infographics presentation templates can make slideshow creation simple and fun.
With the flexible design, you can change the number of points to fit your event or activity, making your timeline infographics unique and tailored specifically to your needs.
With these timeline templates for google slides, you can easily track your progress and mark your milestones; whether you're recording goal status or sales figures, these slides will help you stand out from the rest.
They're perfect for any content type; it can be business, education, marketing, sales, or anything you can effortlessly customize according to your wish. And with vibrant blue, yellow, orange, and peach icons on a white background, these google slides timelines look great with any story.
So get started today and create an amazing timeline presentation that will wow your audience!
Tags