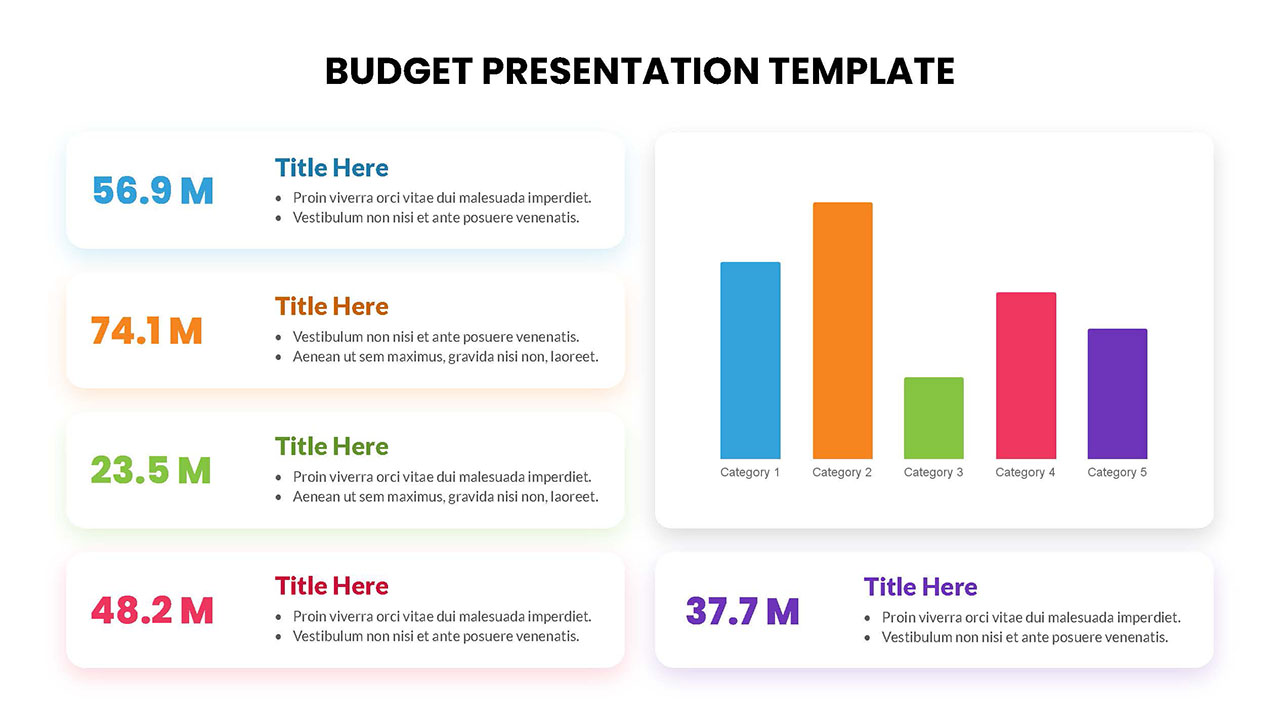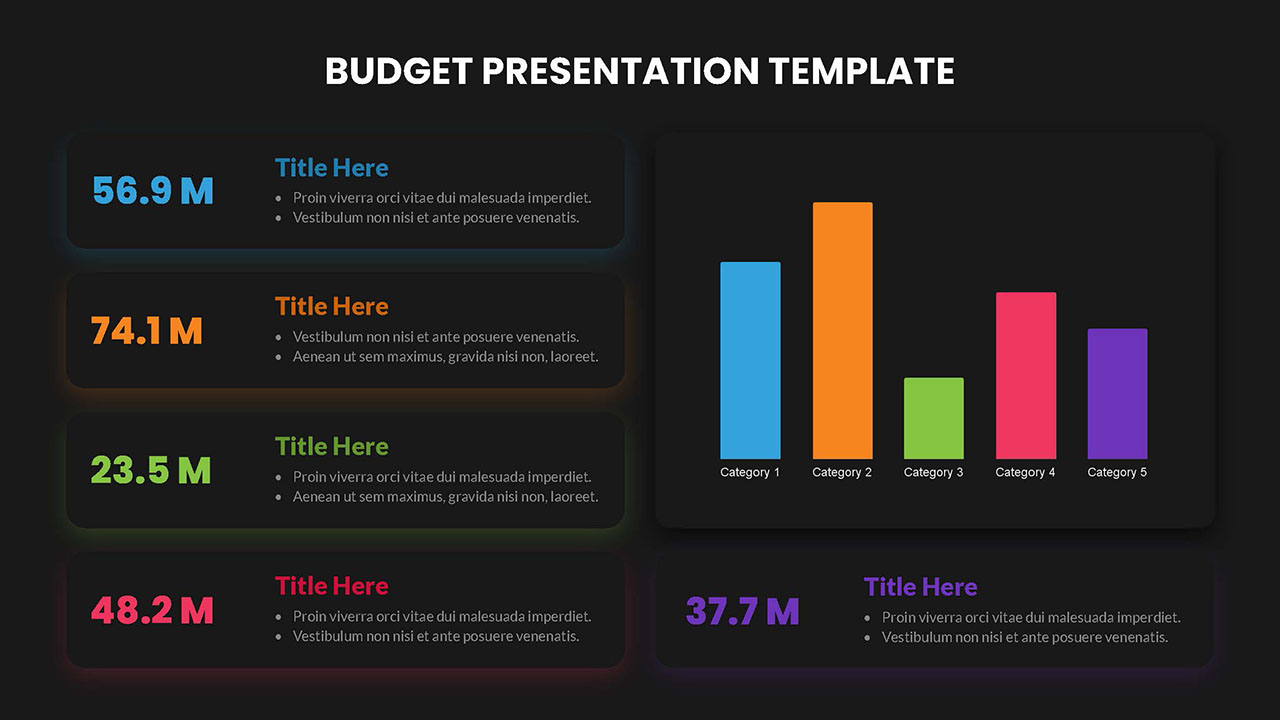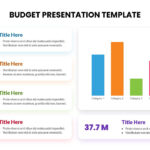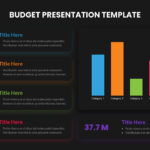 The Annual Budget Presentation Template is a data chart solution that empowers you to craft compelling budget presentations. This tool facilitates finance presentations by offering a visually engaging statistical approach, ensuring that your financial data is not only conveyed effectively but also leaves a lasting impression. Streamline your budget communication and captivate your audience with this impactful resource.
Budget Presentation Slides have a variety of uses in different fields. For example, it helps the company's annual budget presentation to stakeholders, board members or investors with clarity and professionalism. Similarly, educational institutions and Government agencies can use the template to show schools' financial plans and the nation's annual budget outflows and inflows. So, government officials, entrepreneurs, business managers, teachers, and research professionals can use the annual budget template to highlight their financial estimates.
The budget presentation template highlights a bar chart with different color codes to showcase budgeting and forecasting. So, download and try editing this statistical presentation template.