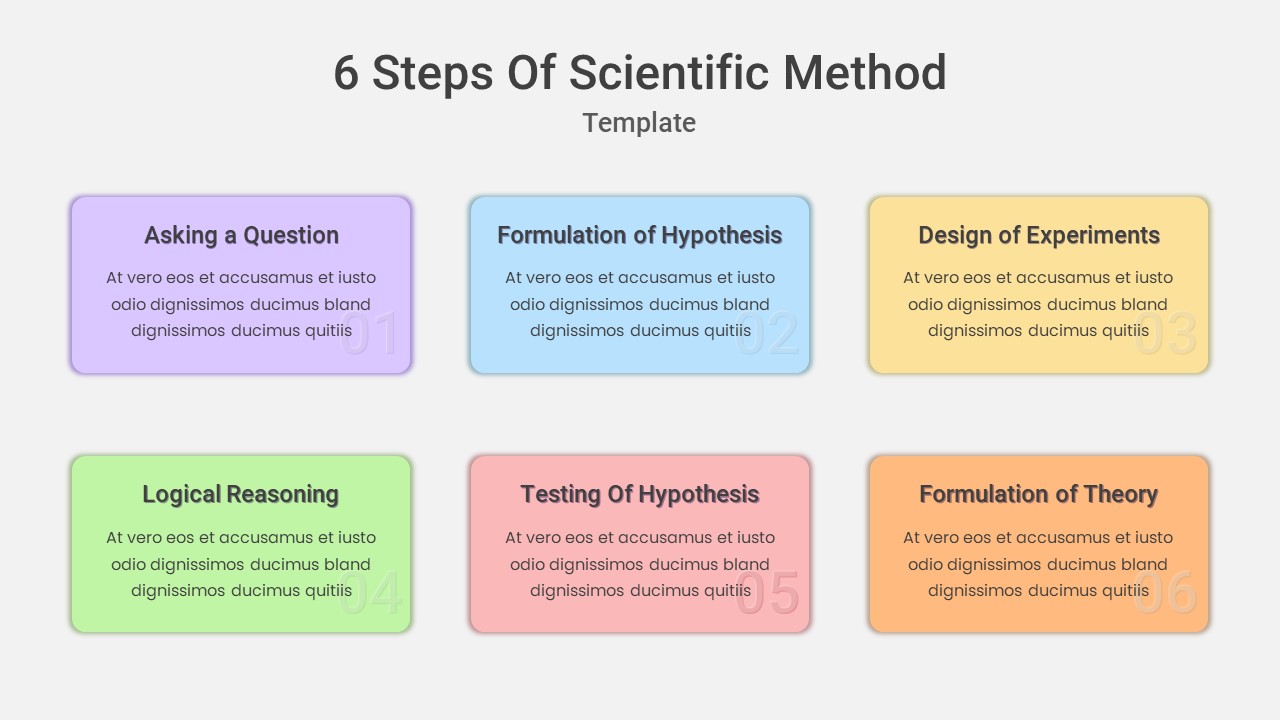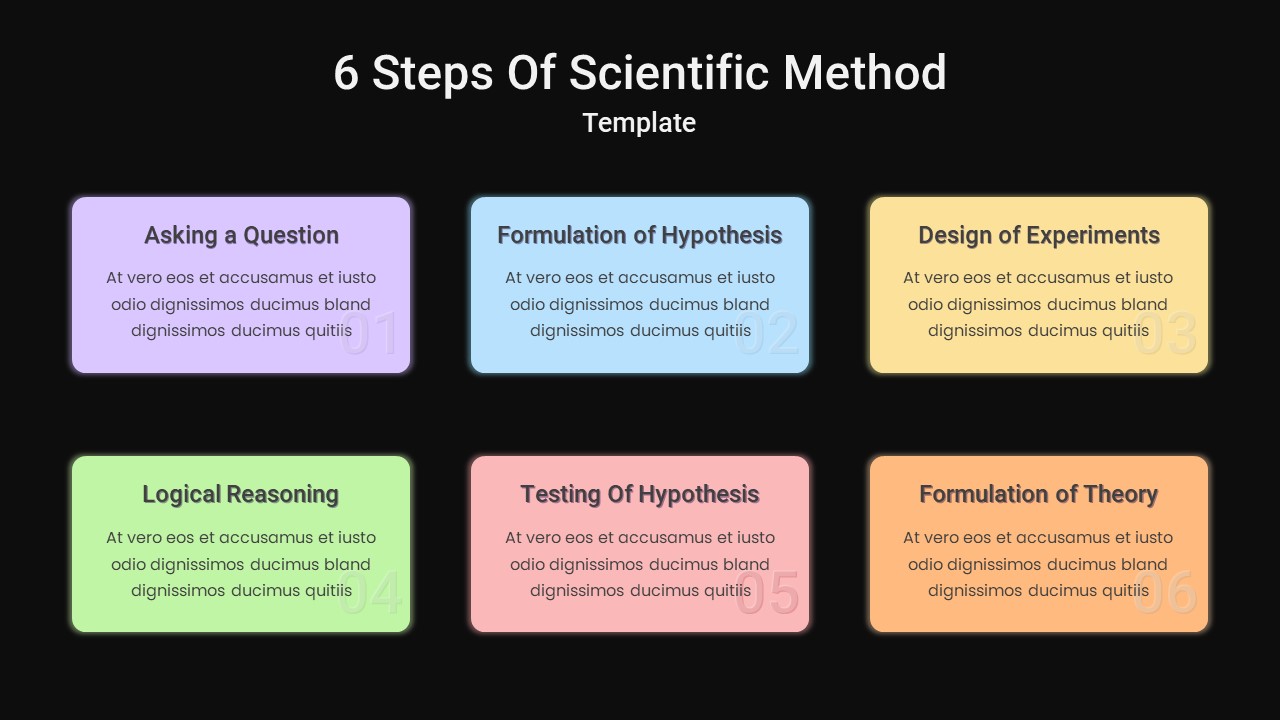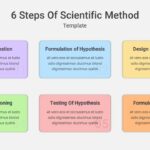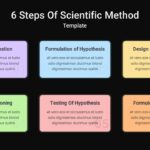 The Scientific Method Slides is an educational template that has been designed to showcase research posters. It features a six-step diagram that illustrates the fundamental process of scientific inquiry, making it a valuable resource for learning purposes.
However, the versatility of this template extends beyond academia, as presenters can utilize the dialogue boxes for various purposes, including business slideshows. The emphasis lies in simplicity, as extravagant images and decorations don't always effectively convey the intended messages.
For those seeking a straightforward presentation approach, the Scientific Method Google Slide offers a 100% editable solution. With this template, you can effectively communicate ideas and ensure maximum comprehension. Download the scientific method template for your science PowerPoint presentation today!