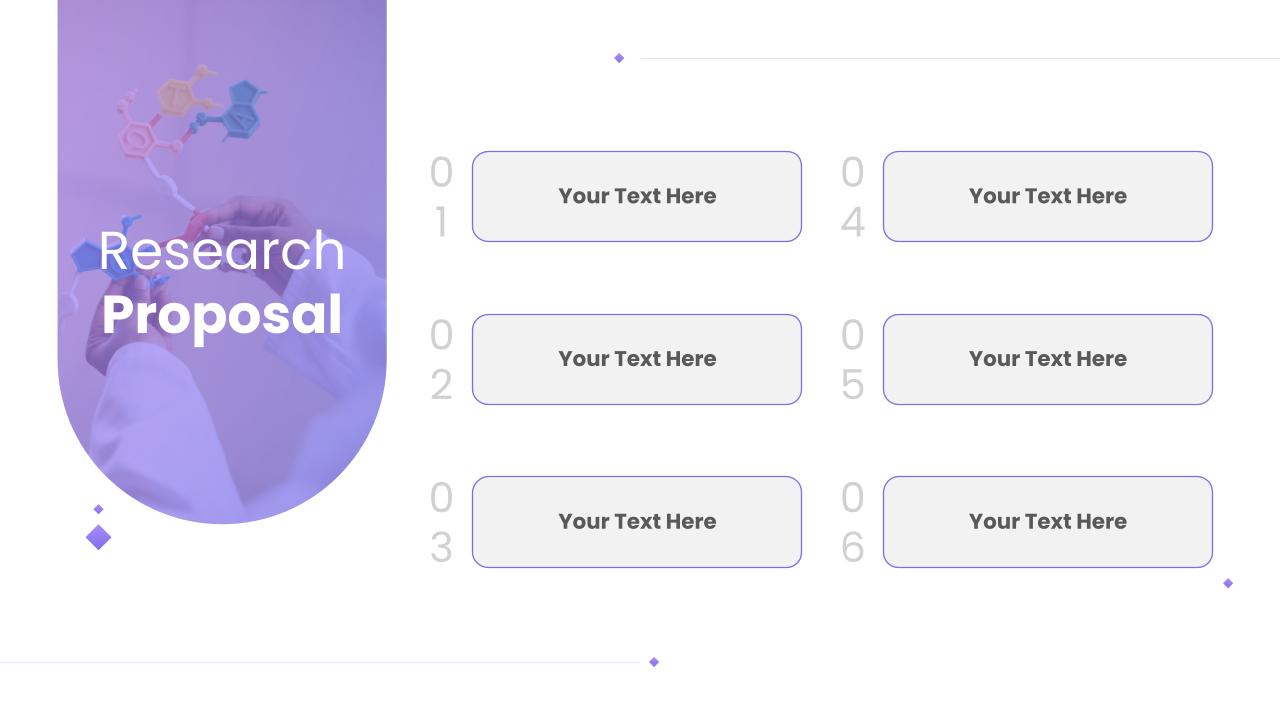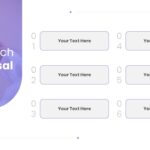 If you need for more columns or boxes for your research presentation, our Research Proposal Slide would be a perfect choice. This template contains six boxes to insert your research proposals and methodologies within a Pager layout.
Presenters can effortlessly customize this template with personalized presentation graphics that cater specifically to their respective fields, ensuring a tailored and impactful presentation. This template is designed to be versatile, accommodating a wide array of research domains, which include, but are not limited to, science, medicine, business, and real estate.
Research Proposal Slide Presentation is best for various audiences. Academic researchers find it indispensable for crafting thesis proposals, dissertation proposals, and research project presentations. Business professionals leverage their power to deliver research-driven business presentations that resonate with clarity and impact. For educators, this template would be an ideal tool to create lectures or workshops on the intricacies of research proposal writing.
Additionally, students can harness its potential to streamline the process of presenting their research projects in a format that is both clear and well-organized.
The editable Google Slide for research proposal presentation has plenty of places to insert texts and logos. If you are a research student, you can add your institution's name or logo on the violet capsule shape on the far side. Download and create an academic research proposal using the template.