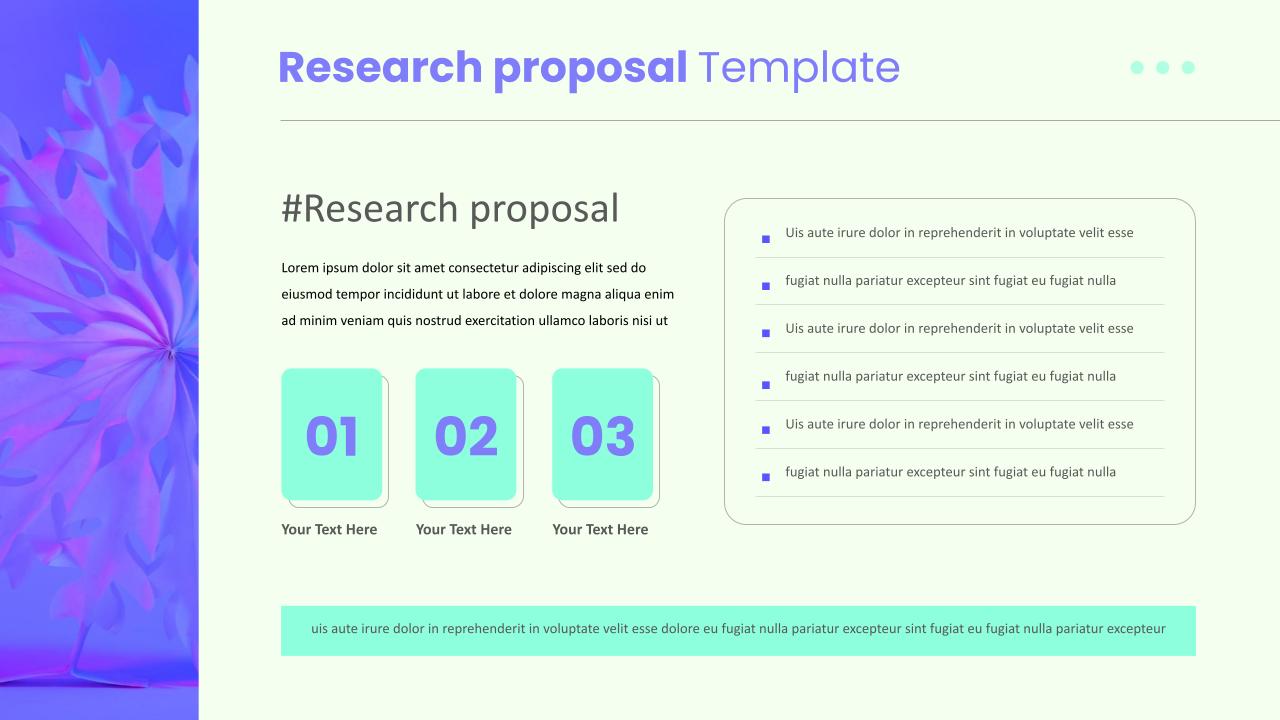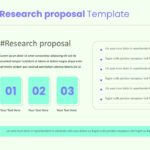 Research Proposal Slide Template offers a professional layout for thesis proposal presentation to display research ideas and methodologies with clarity and professionalism. This template encompasses a wide spectrum of research areas, including but not limited to science, medicine, business, and real estate. Within this outline, we incorporated generic visuals that align with the context of any type of research. Nevertheless, presenters have the flexibility to adapt this One pager slide to their specific needs by effortlessly substituting the placeholder images with custom presentation graphics tailored to their respective fields.
Research Proposal Slide is useful for academic researchers for thesis proposals, dissertation proposals, and research projects. Business professionals can use the template to display research-driven business presentations. Educators can create engaging lectures or workshops on the art of research proposal writing. With this research proposal design, students can simplify the process of demonstrating the research project in a clear and organized format.
The research proposal template has columns and text placeholders in a decorative border. A light green, blue and pink mix layout ensures maximum audience attention. download it now!