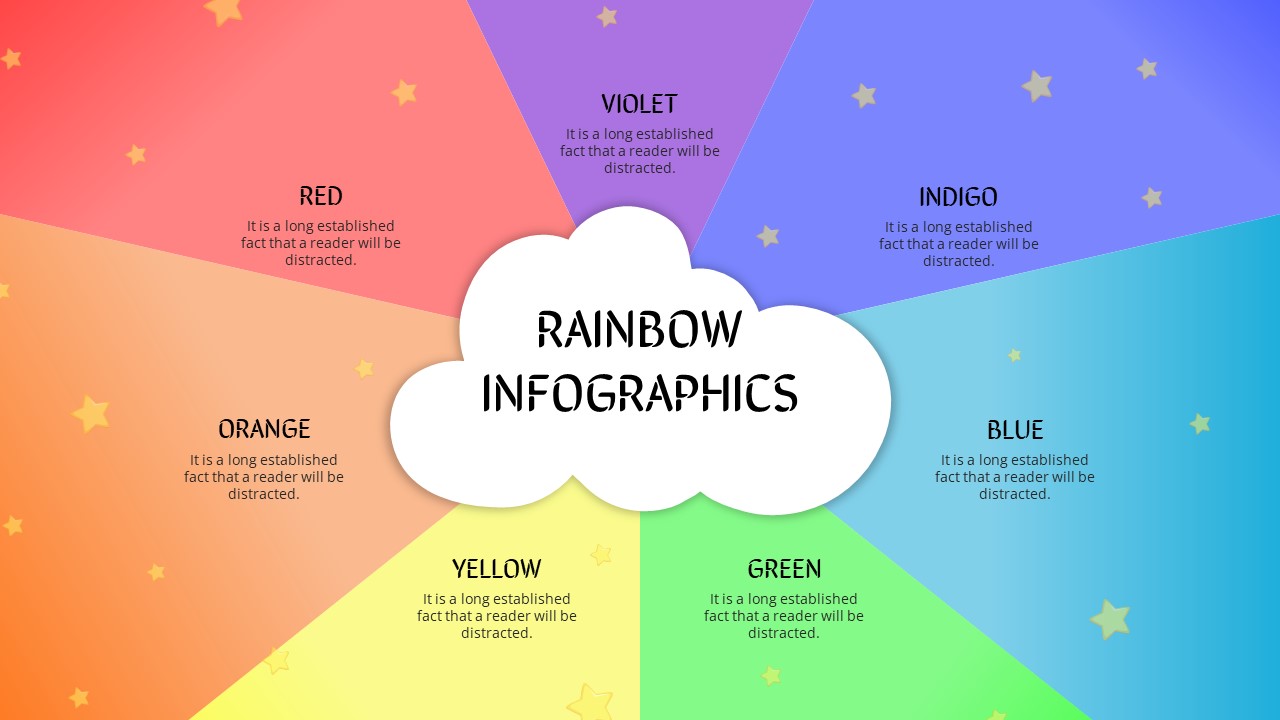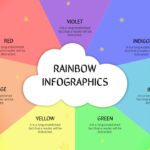 The vibrant colors of a rainbow have the power to evoke ecstasy and elicit positive emotions when they are beheld. With its charming design, the Rainbow Google Slides Theme can generate immense joy and enthusiasm among its viewers.
This exceptional template features five distinct segments, providing ample space to input your messages, whether they pertain to business or education.
Users can take advantage of the incredible versatility of the Rainbow Slides Template to utilize it for various slideshows, particularly those that aim to captivate primary students and enhance their engagement
The Rainbow Slides Template offers incredible versatility and allows users to utilize it for various slideshows, especially those targeting the engagement of primary students. Capture your audience's attention and create a lasting impression by downloading the Rainbow Google Slides Theme for an unforgettable presentation experience. Get it now!