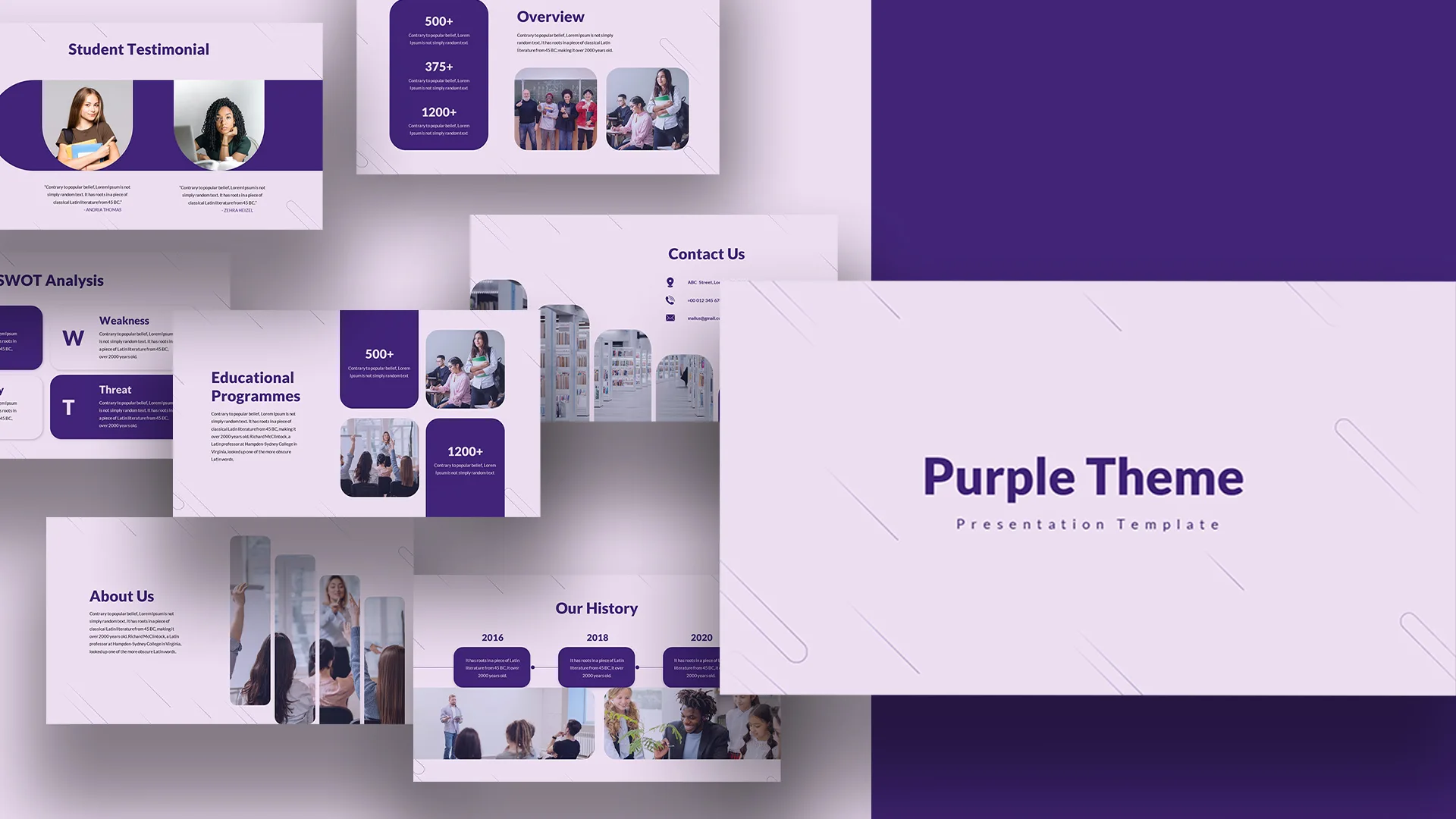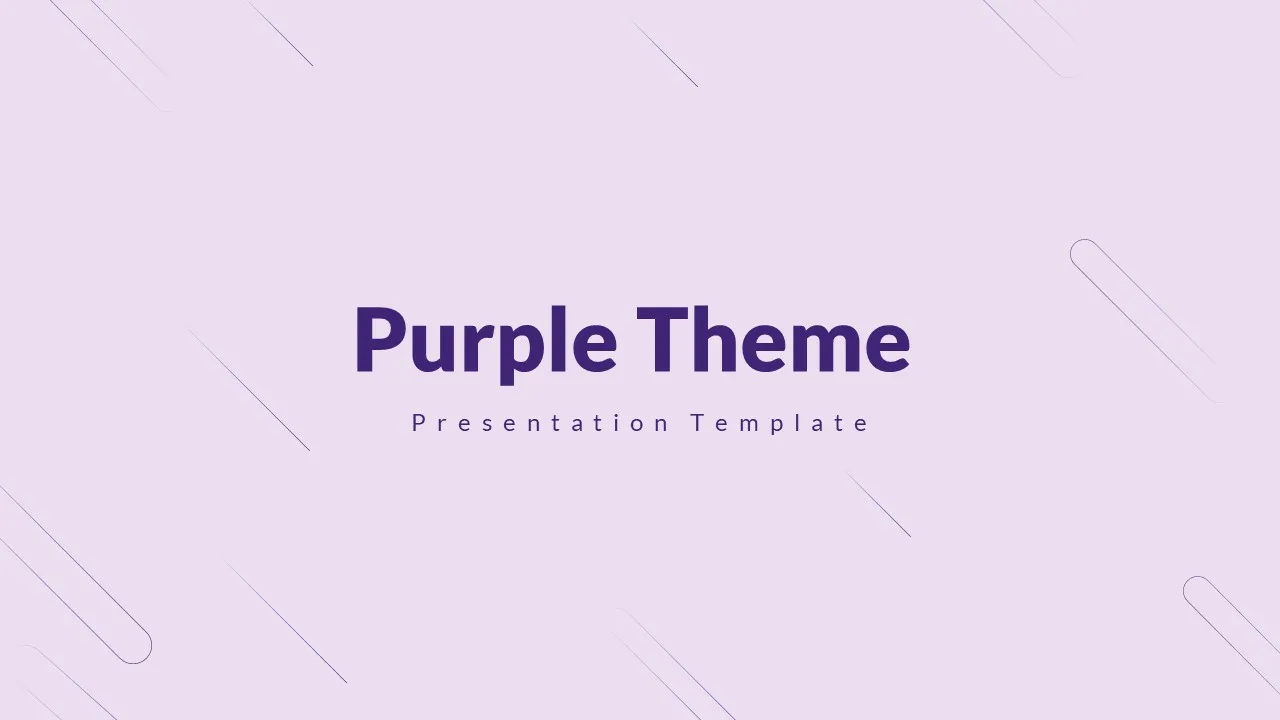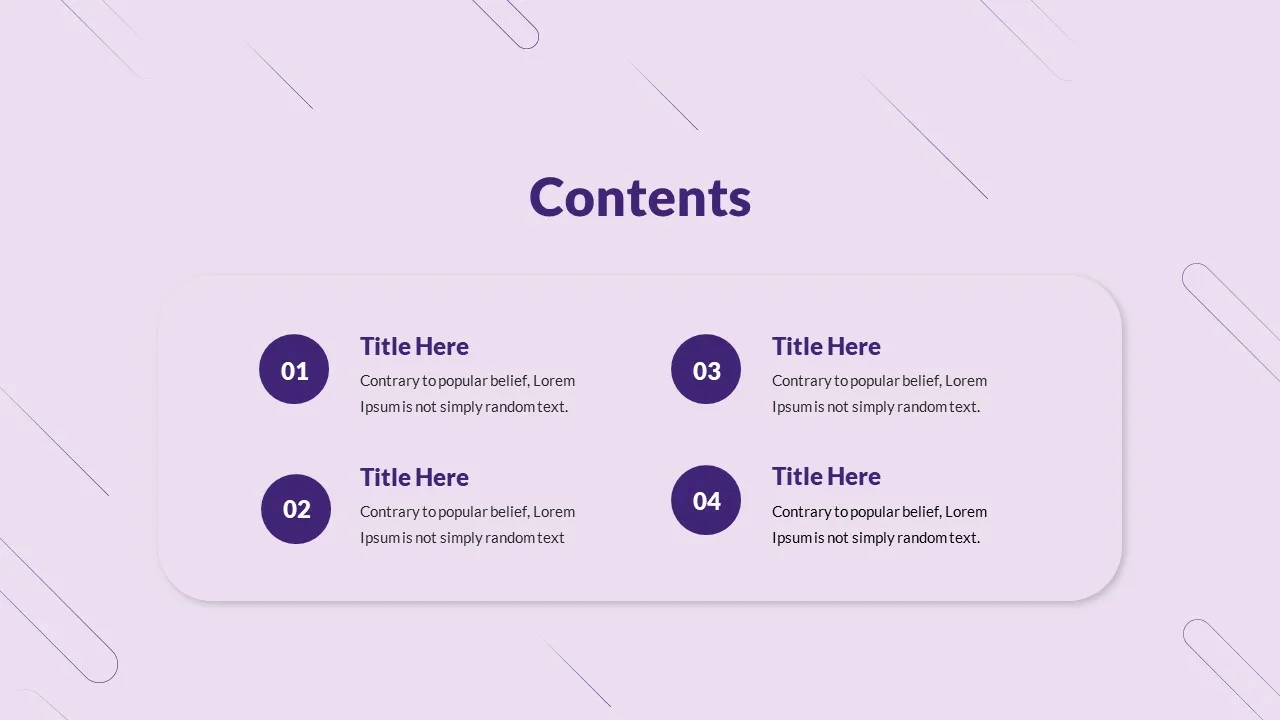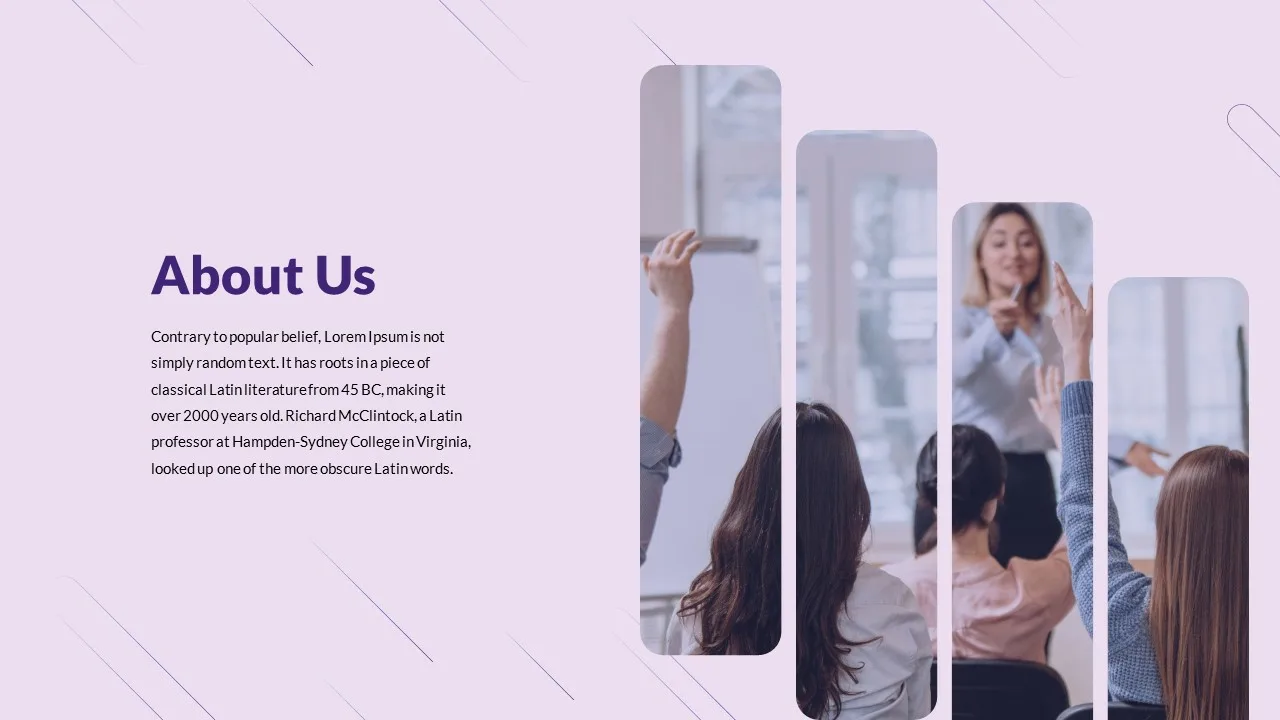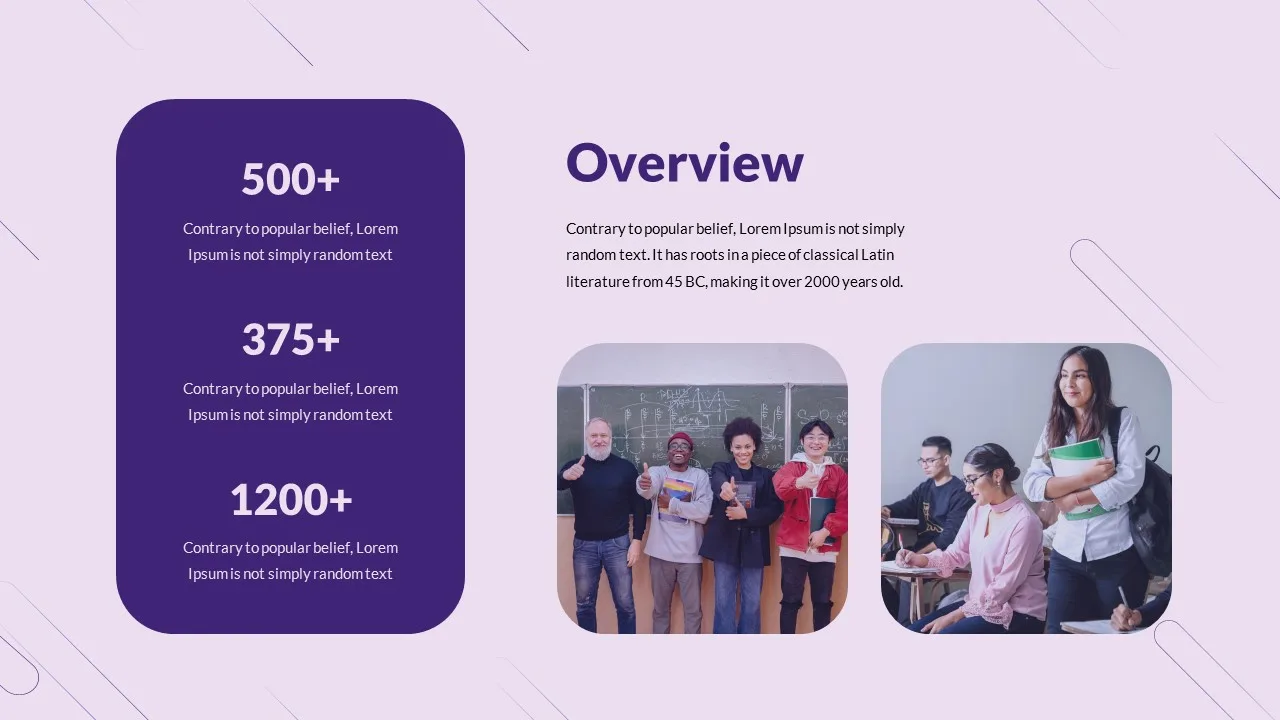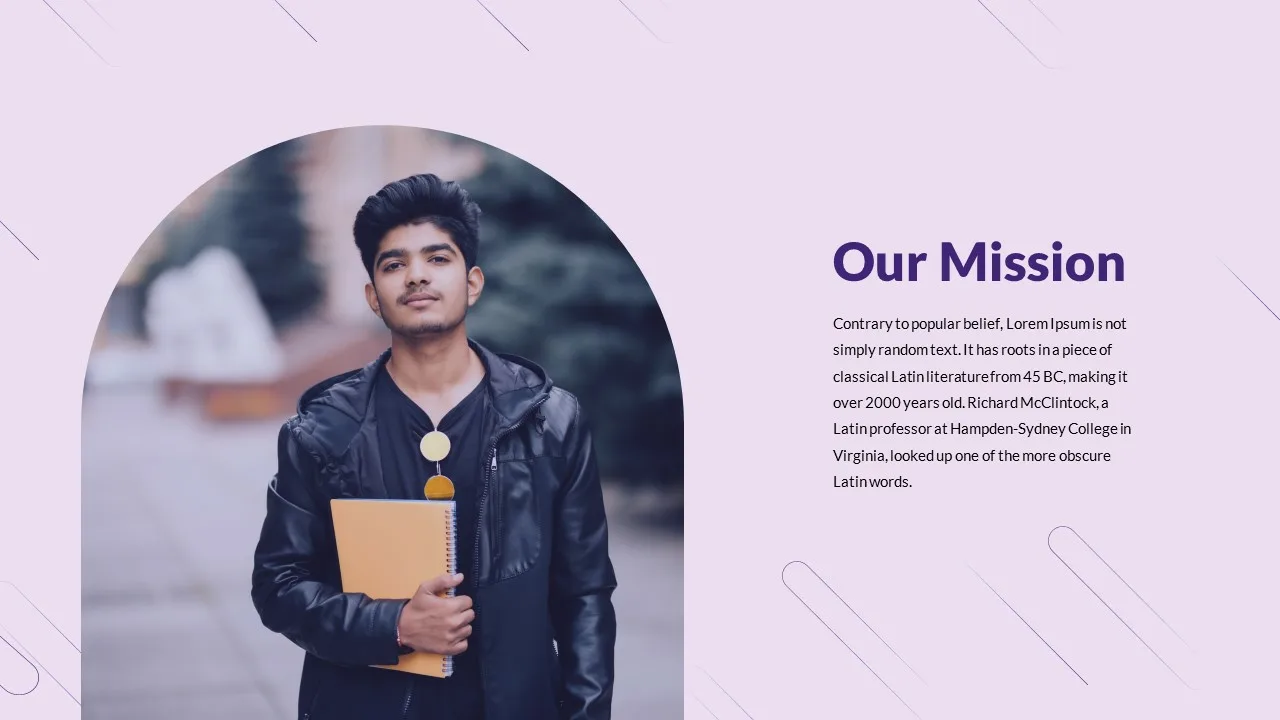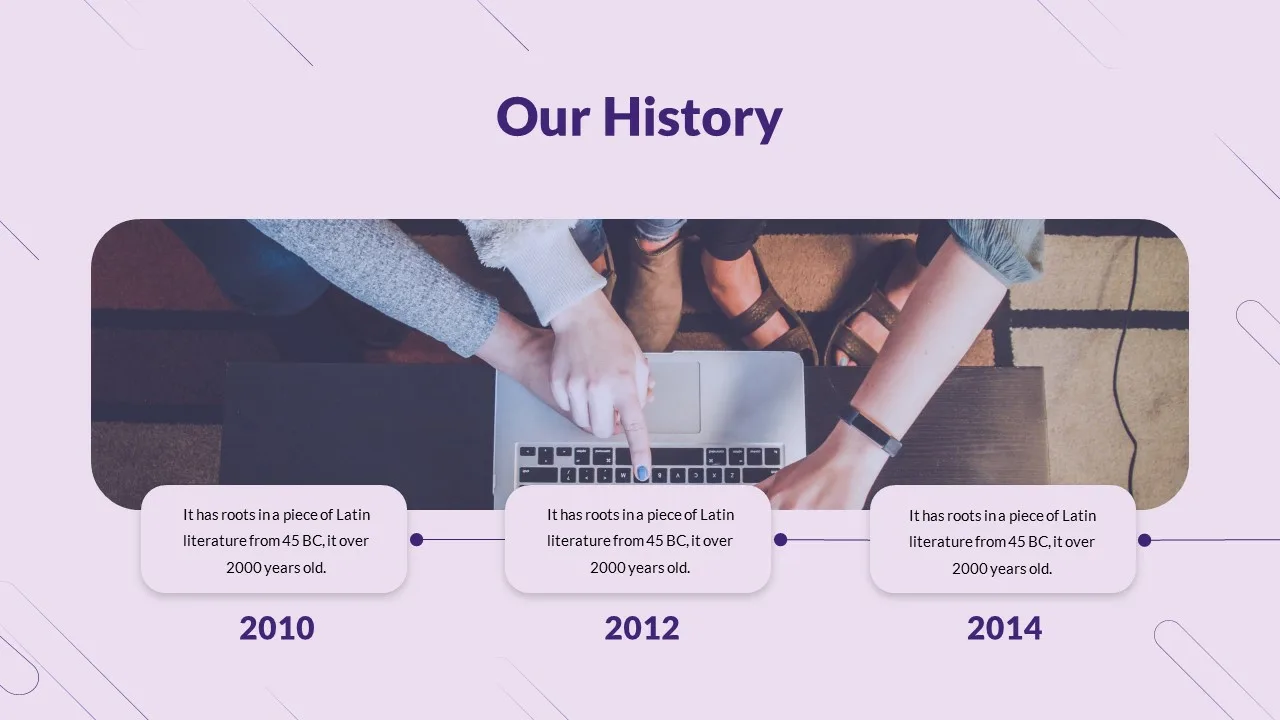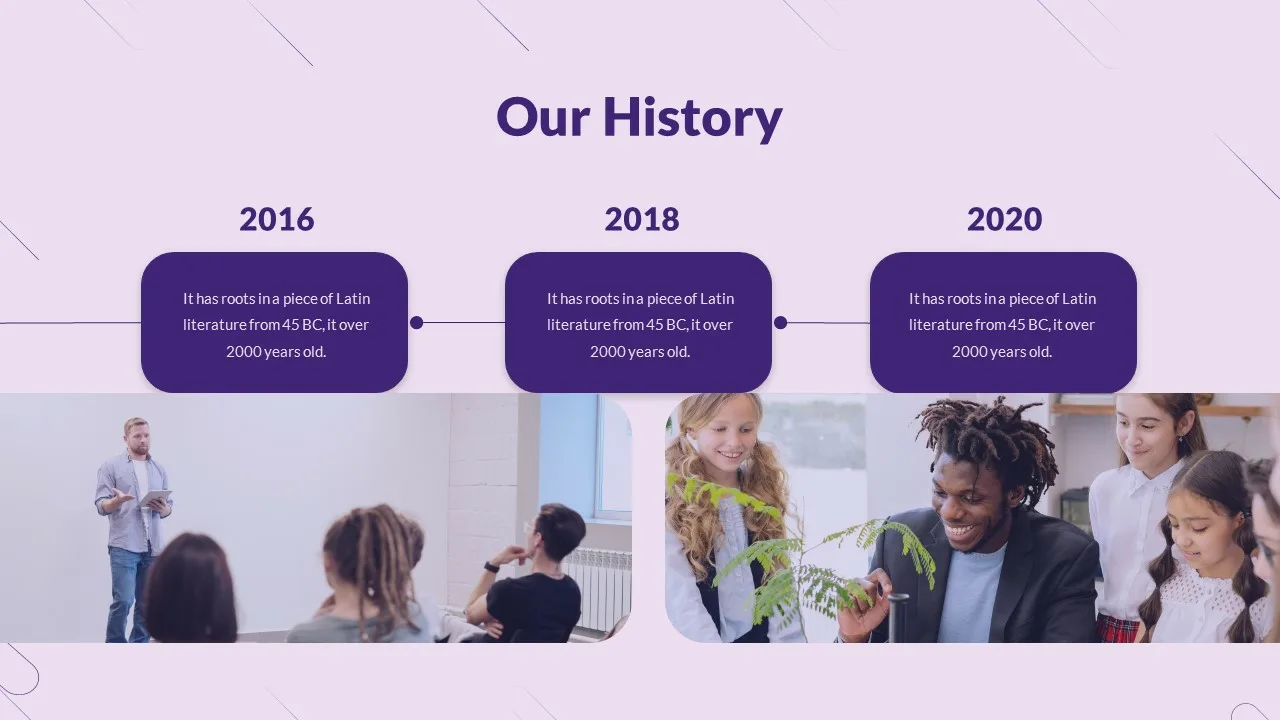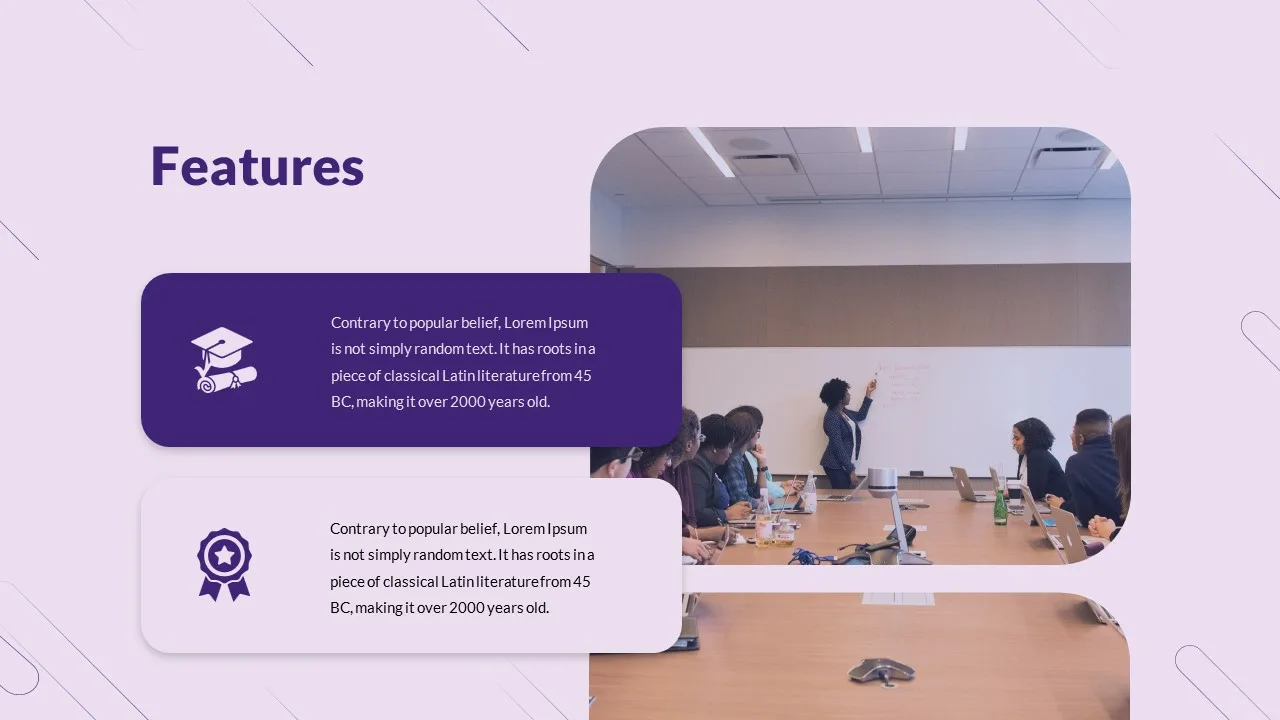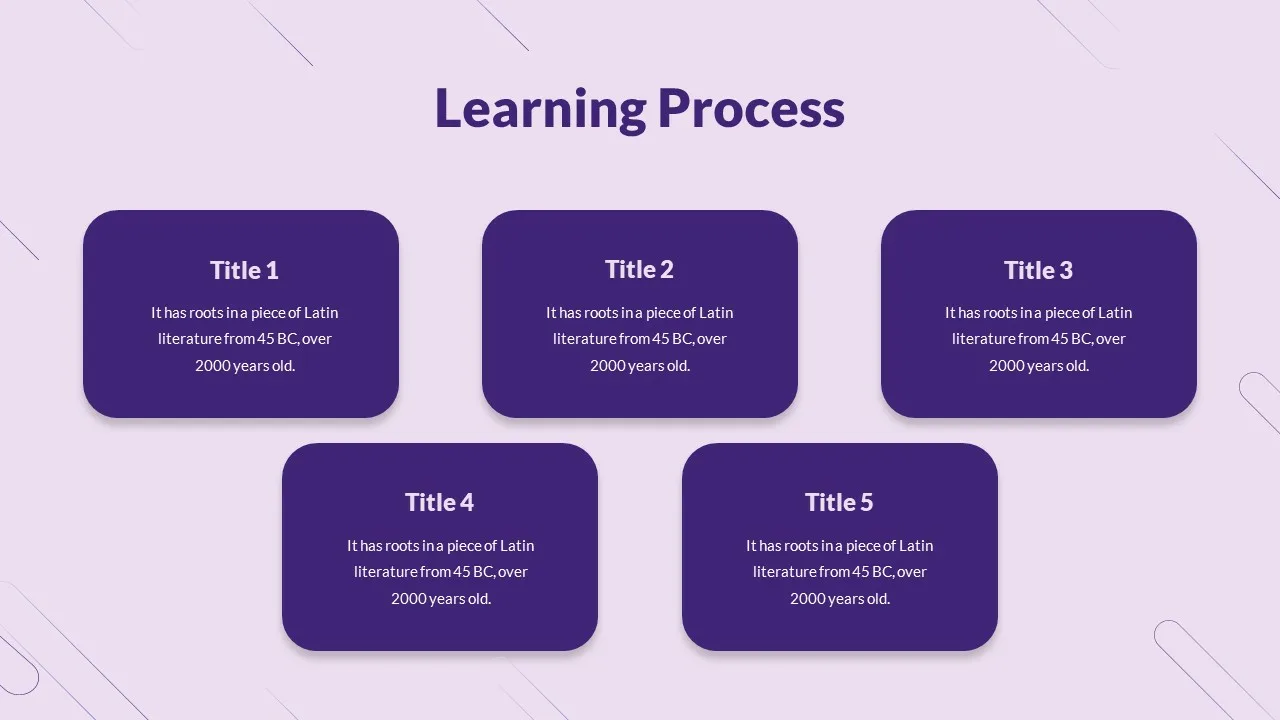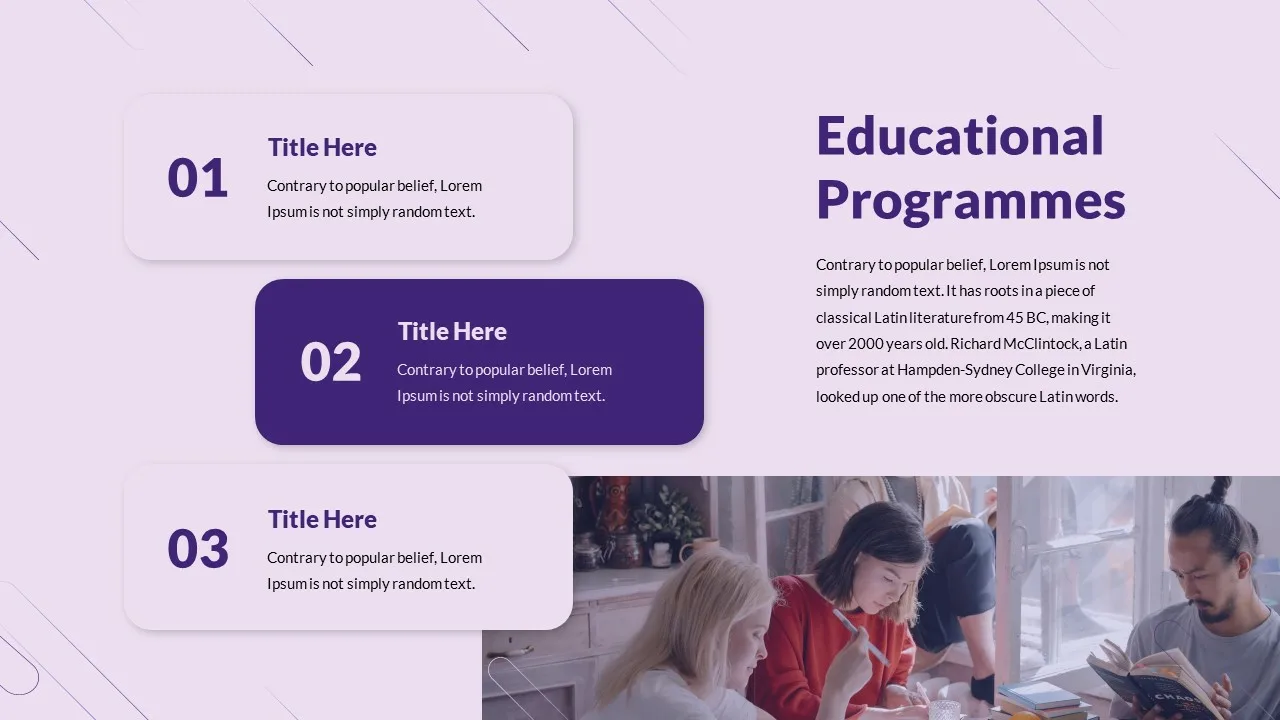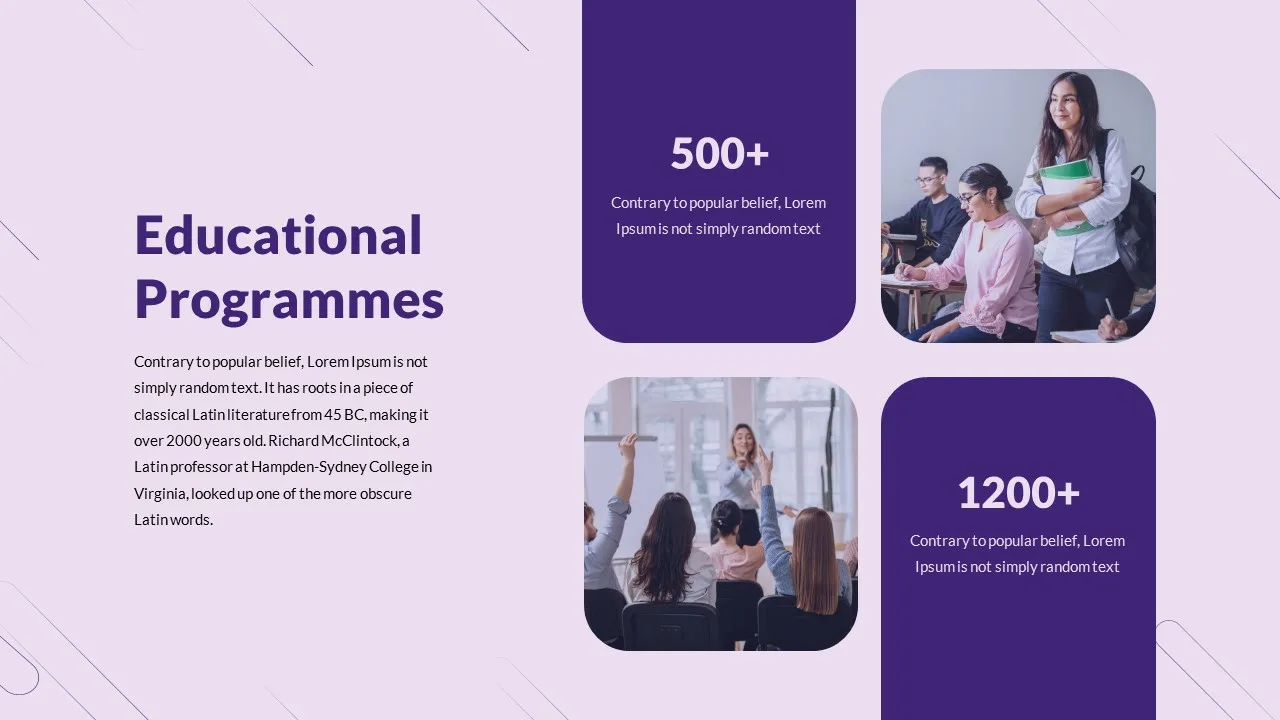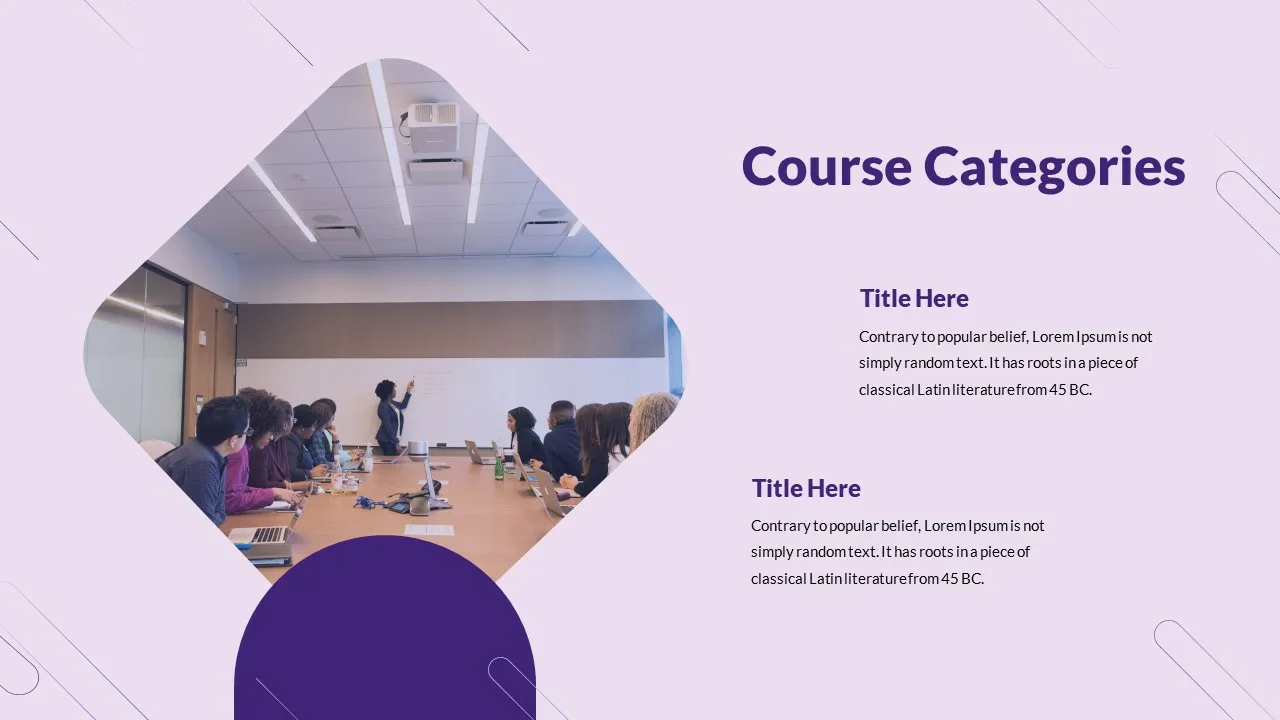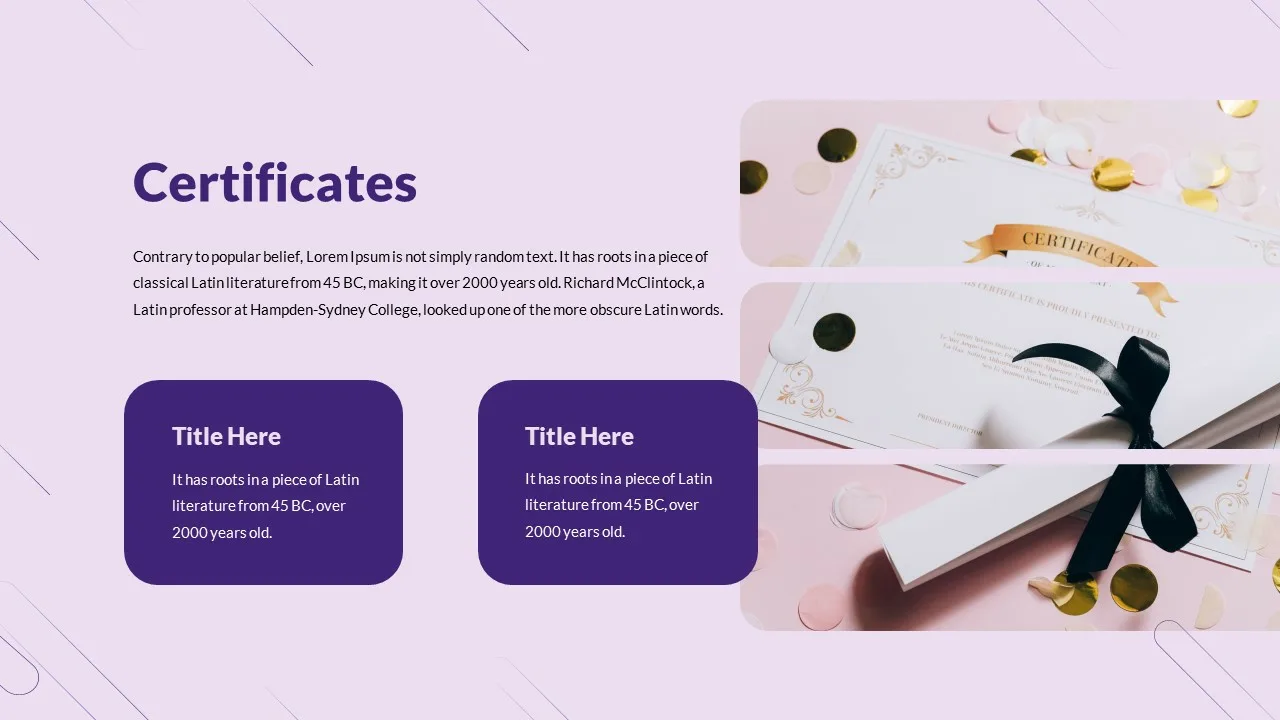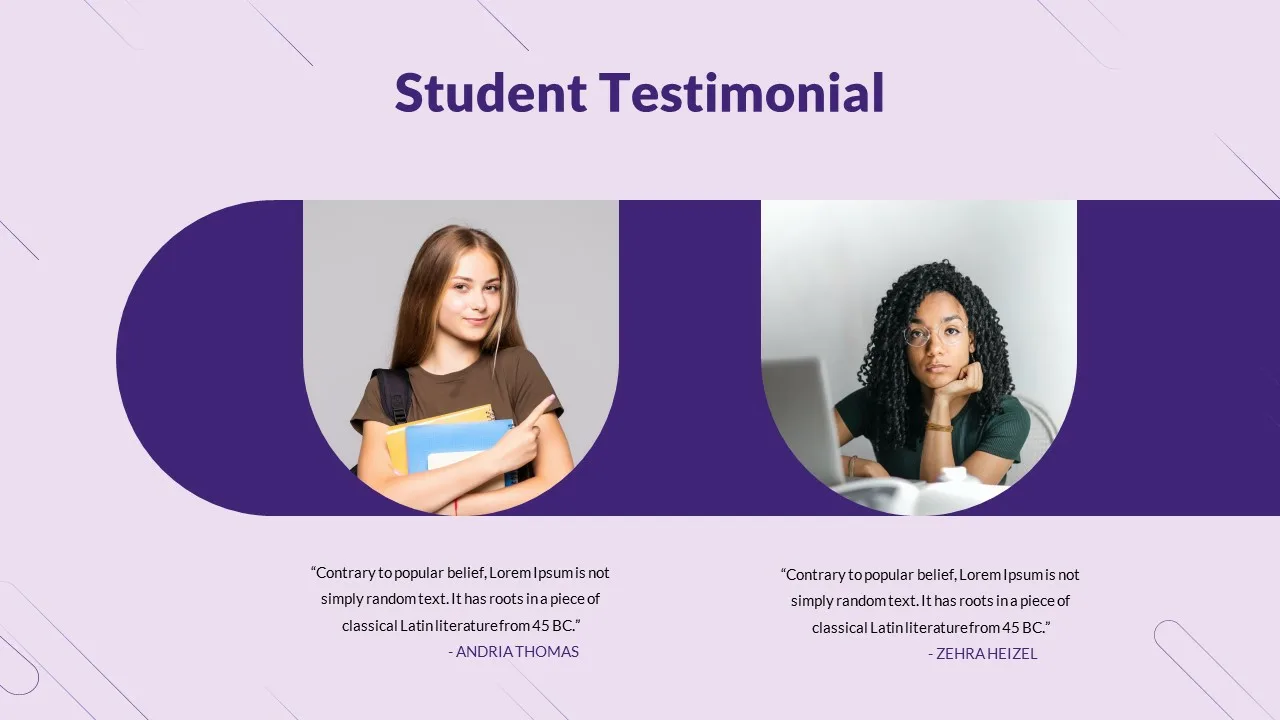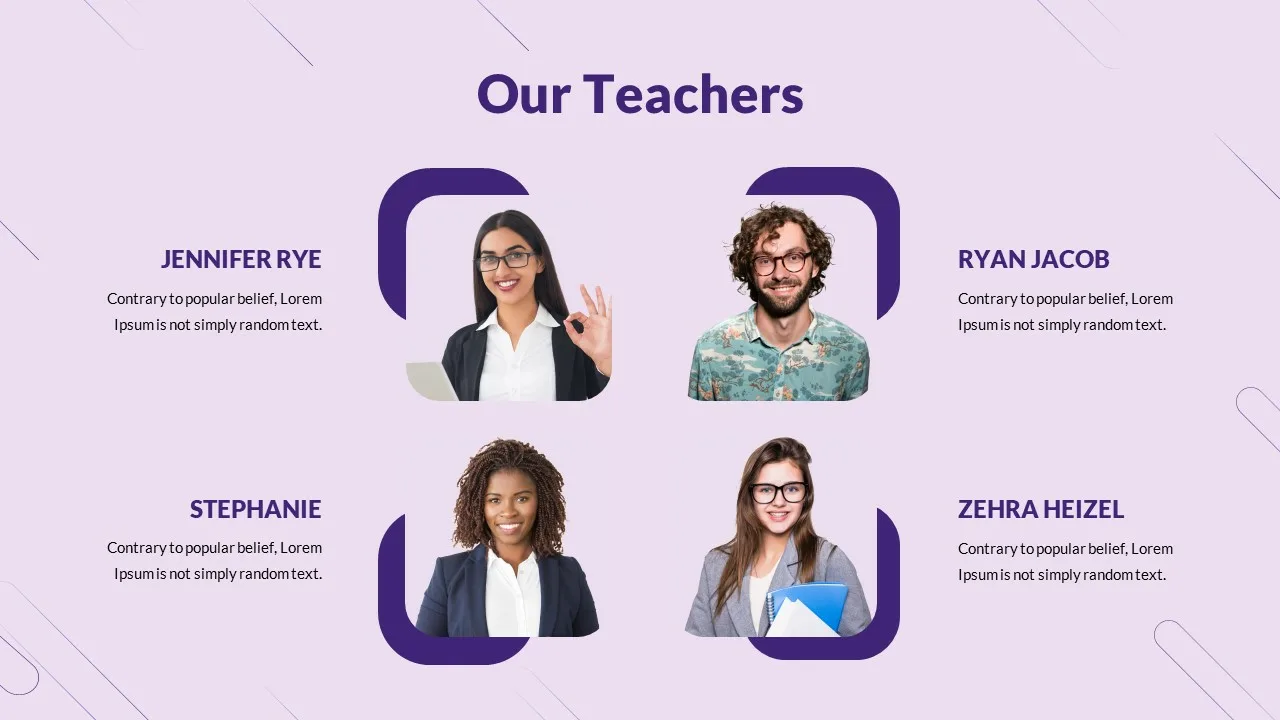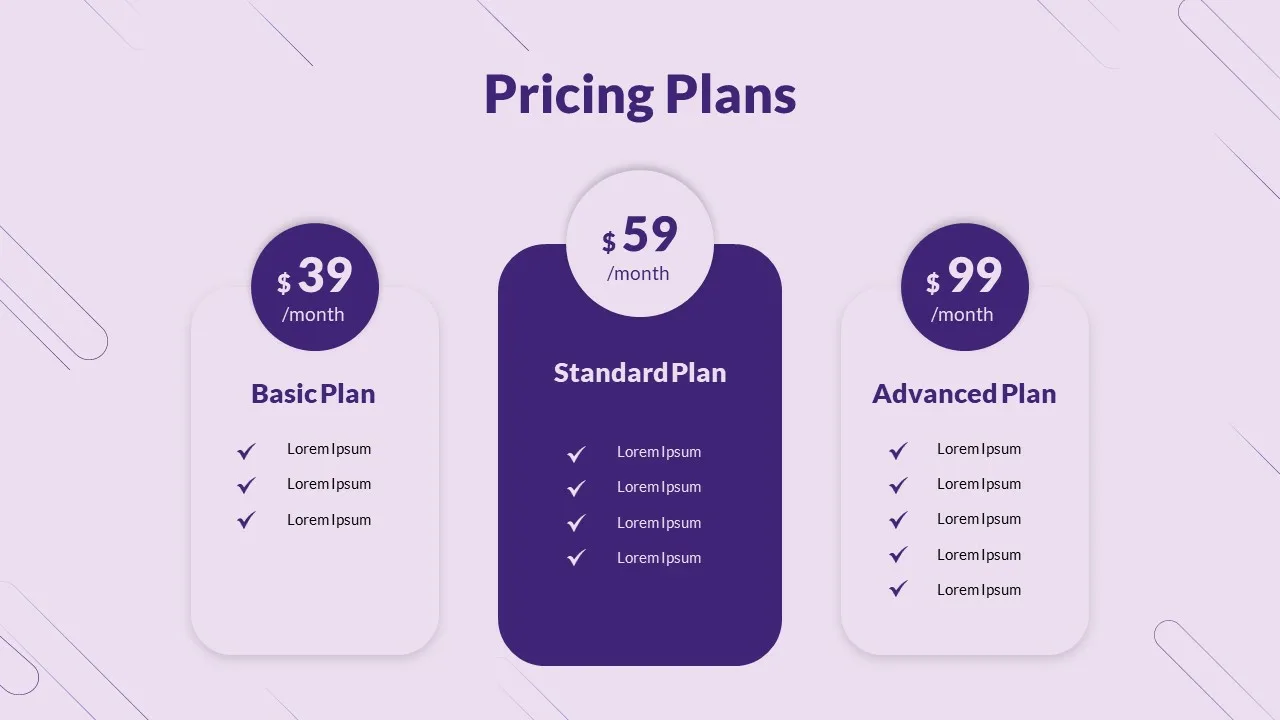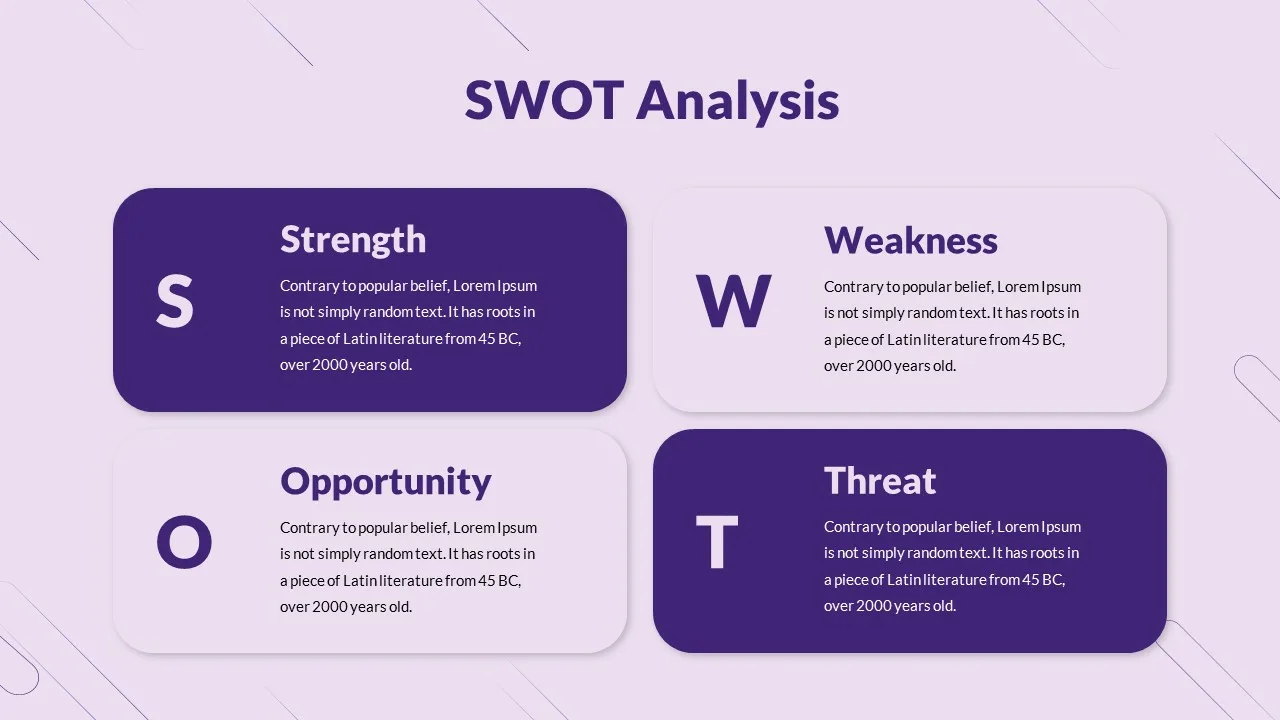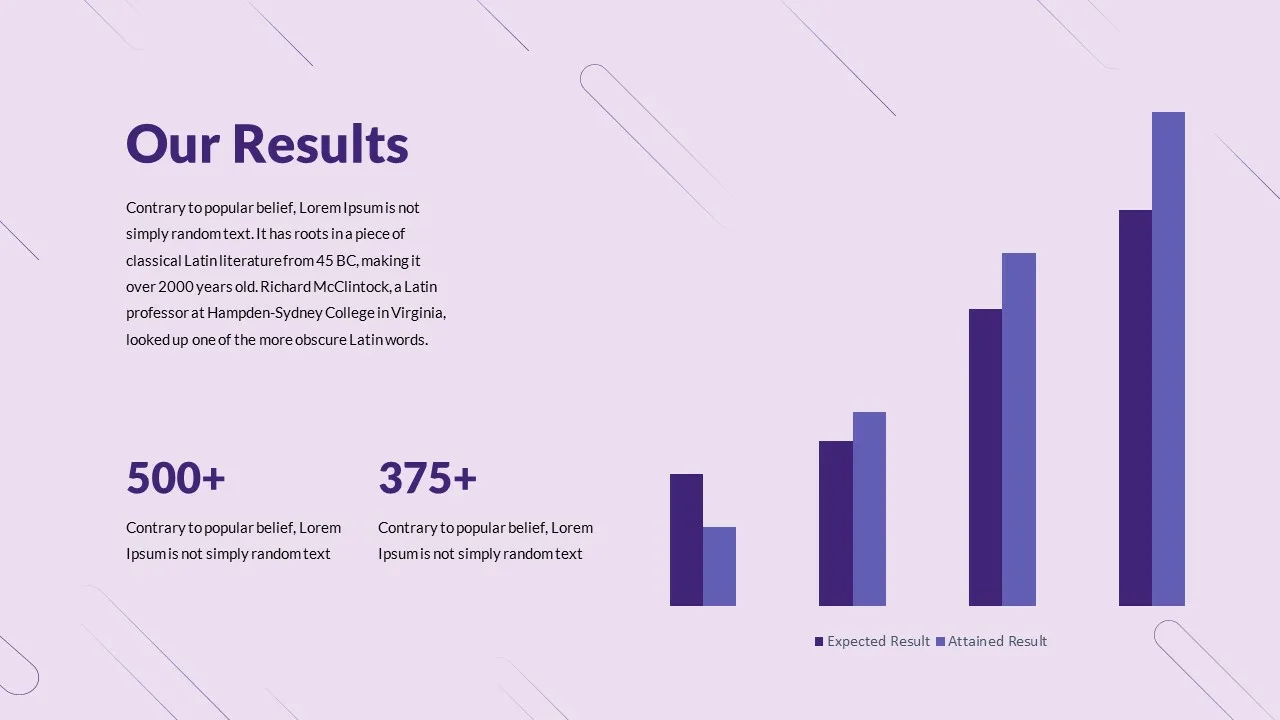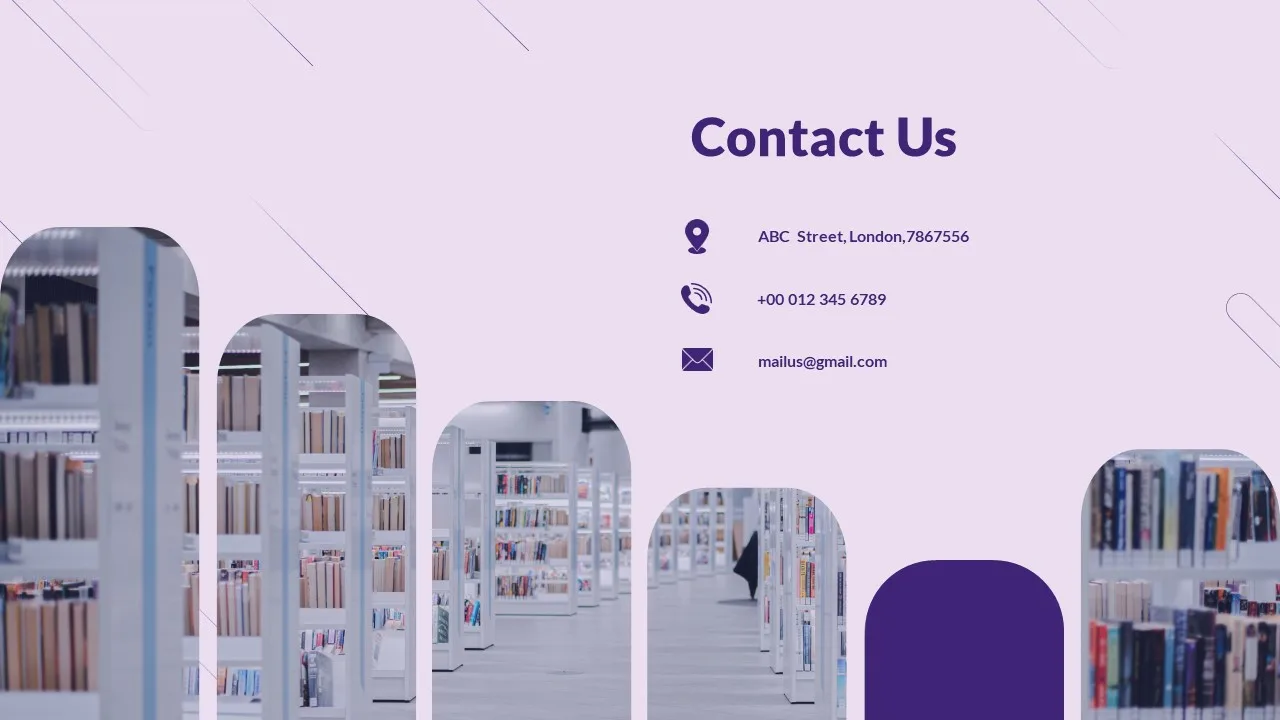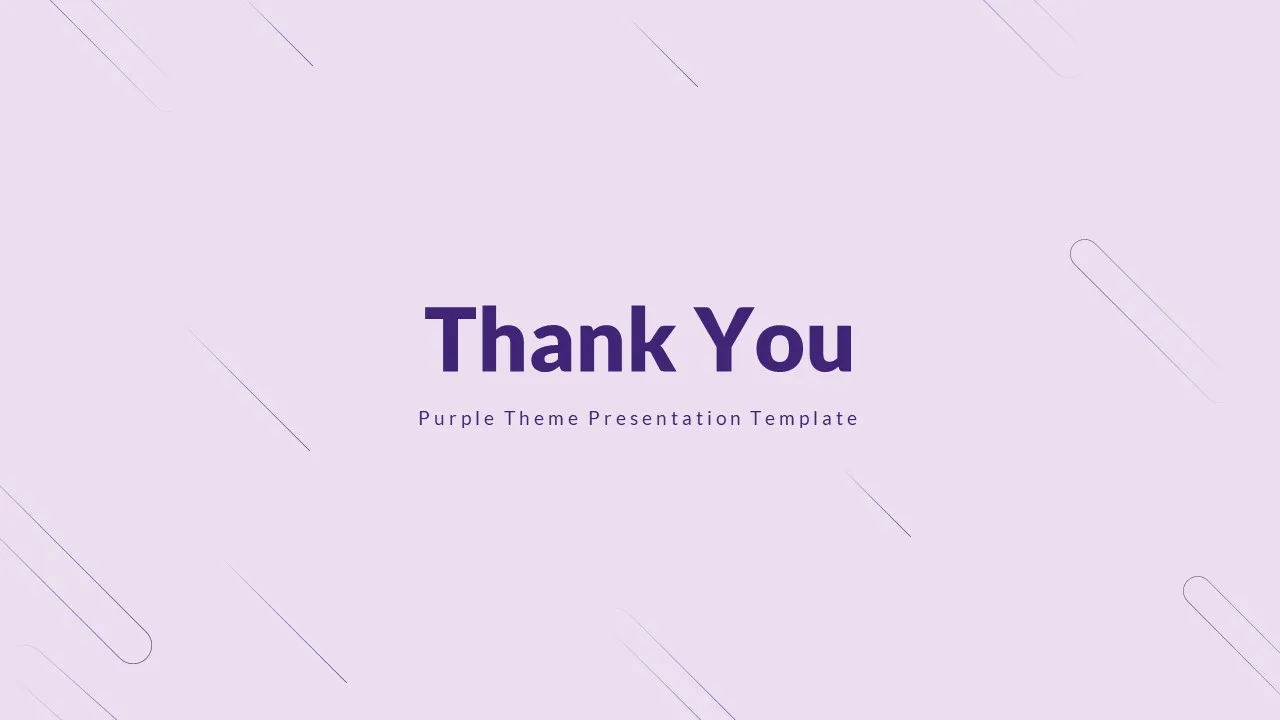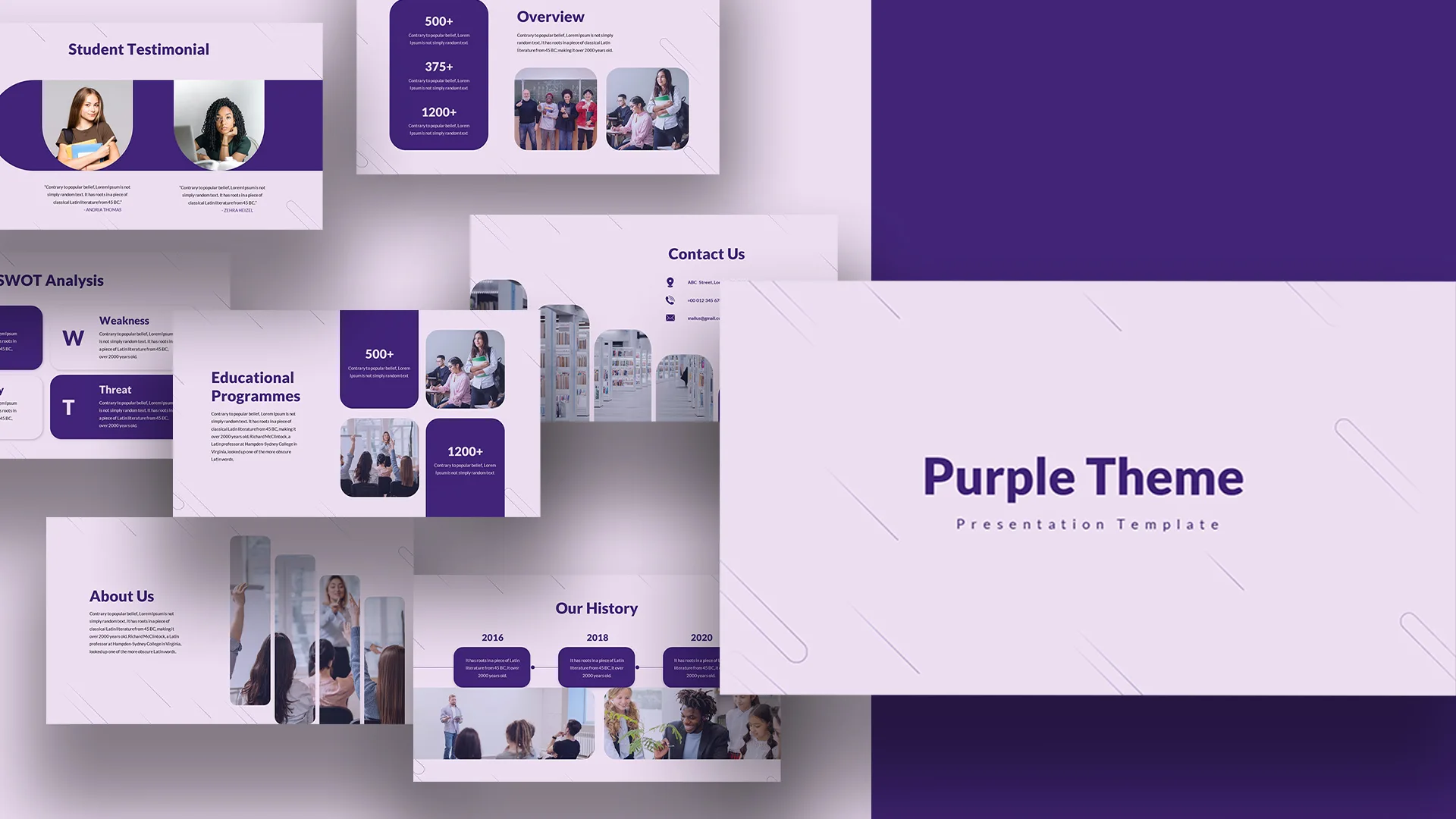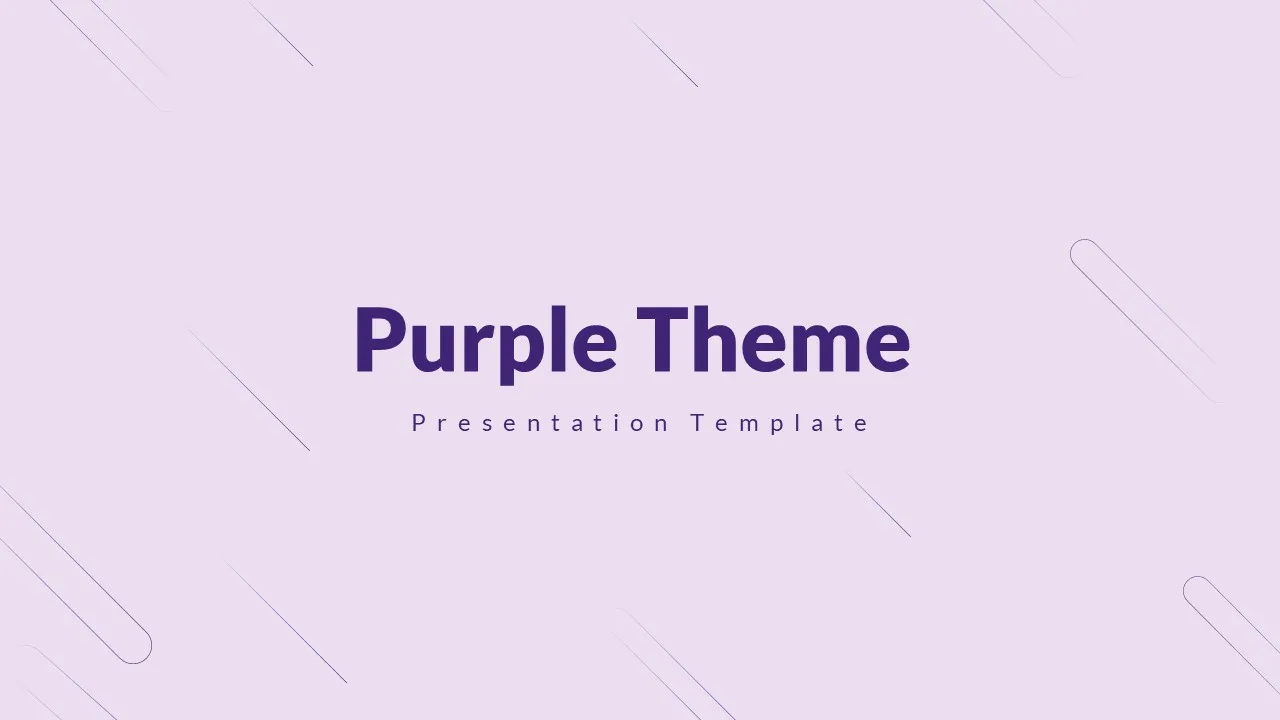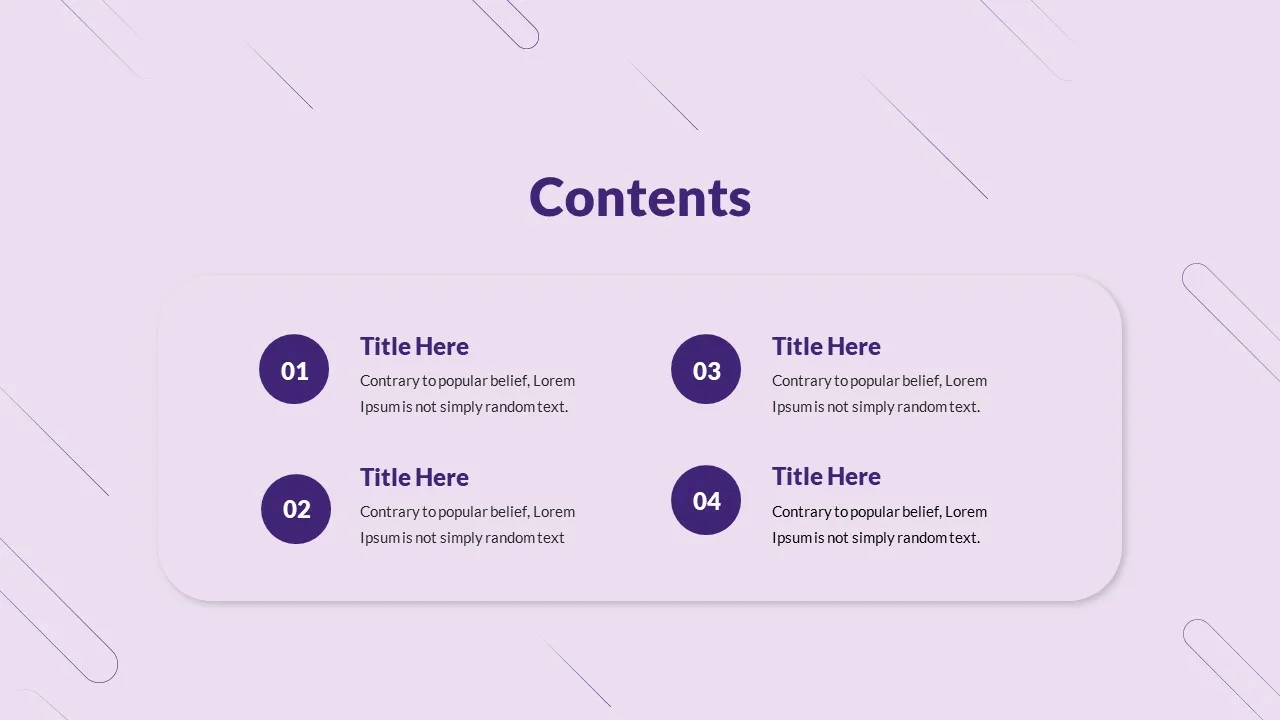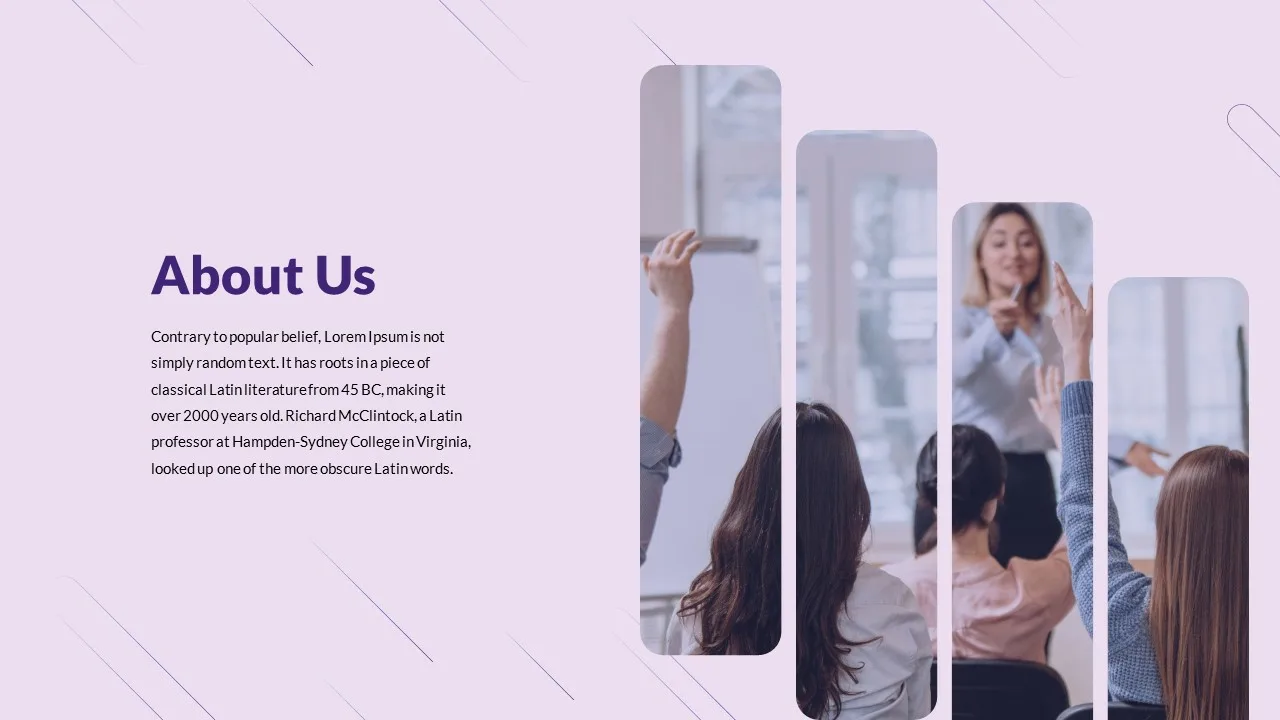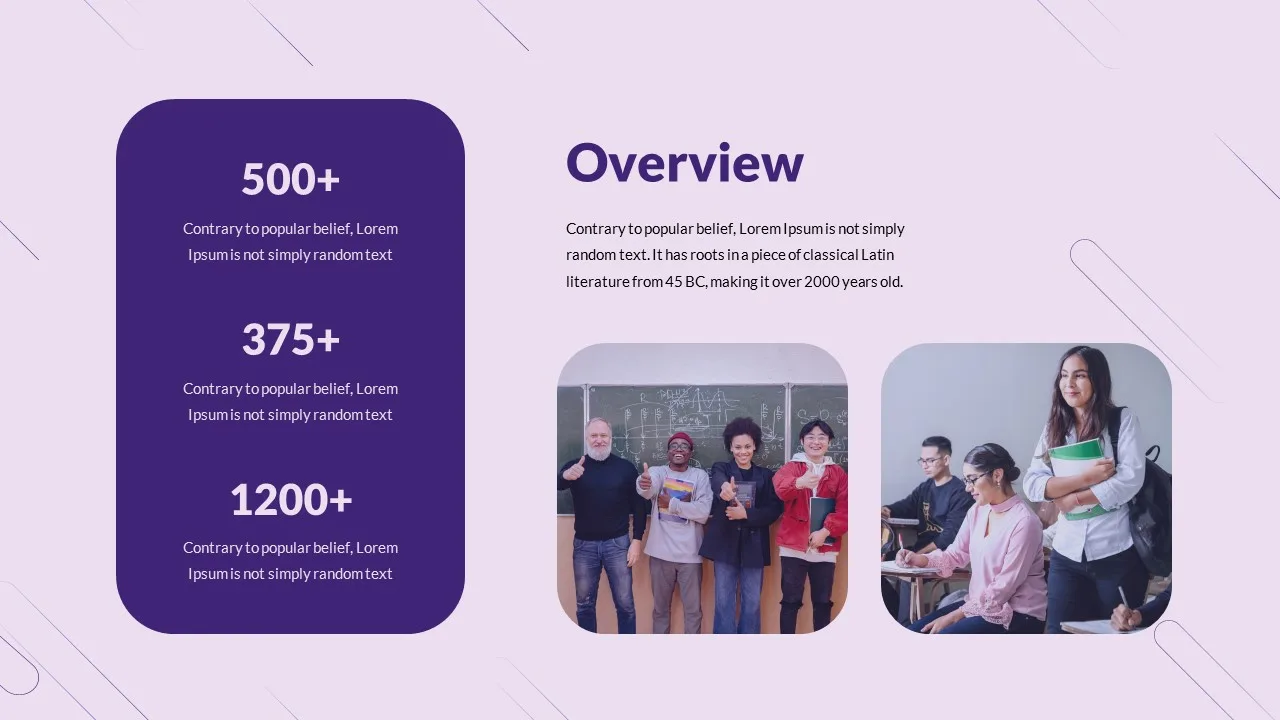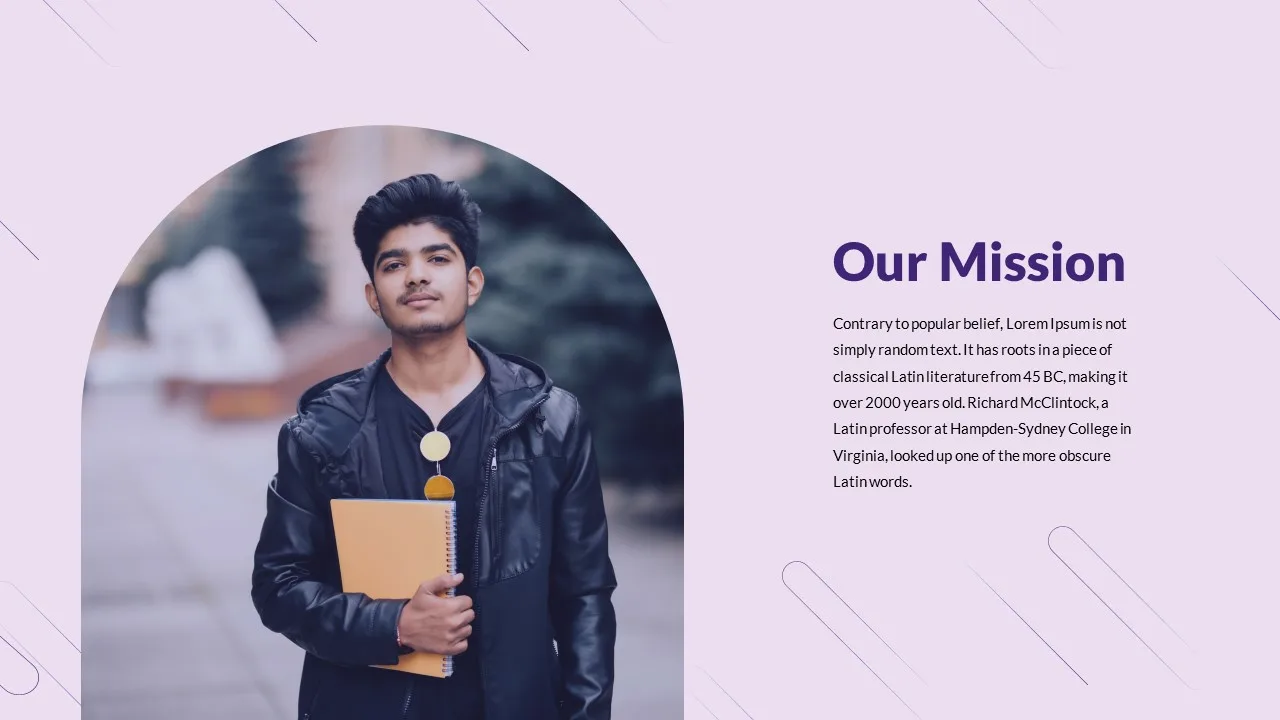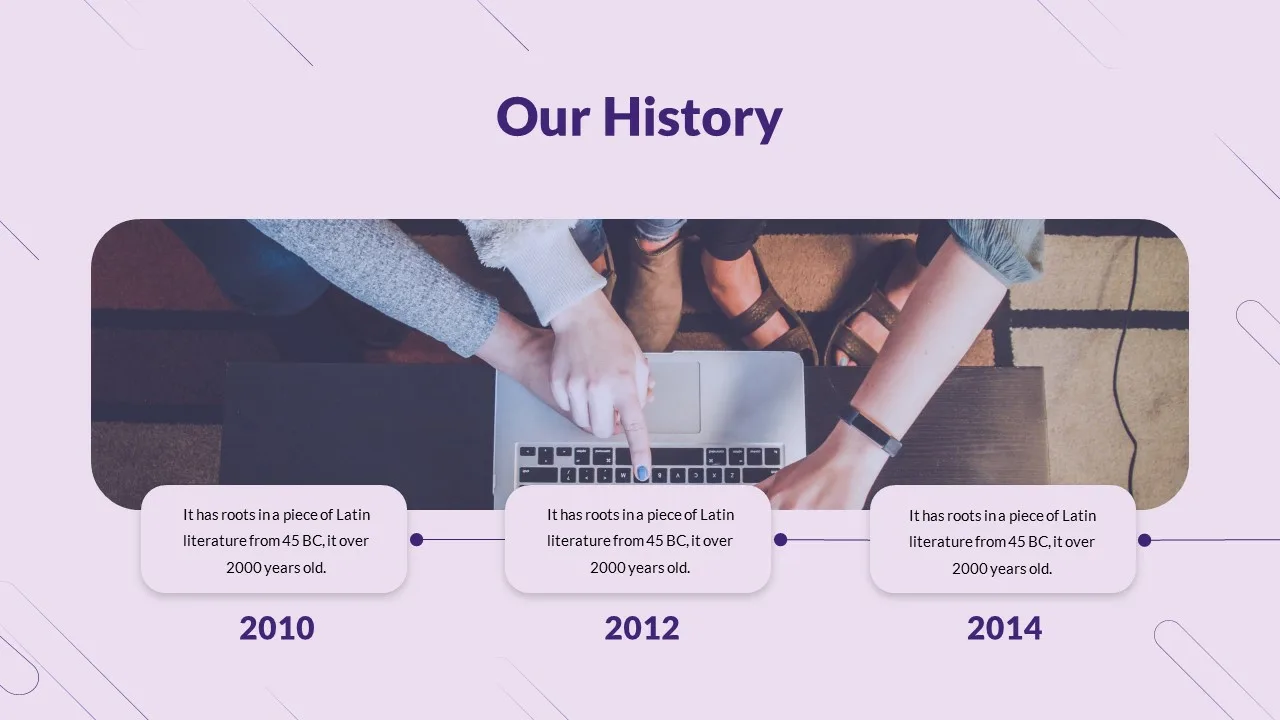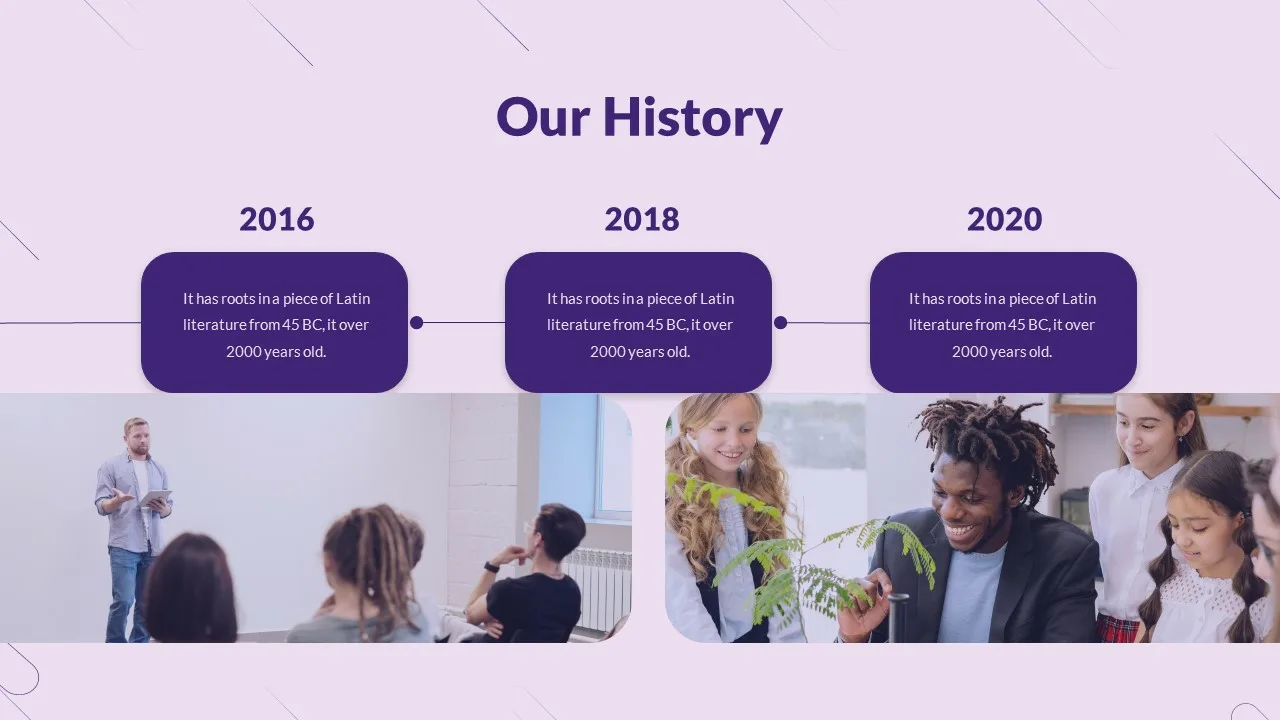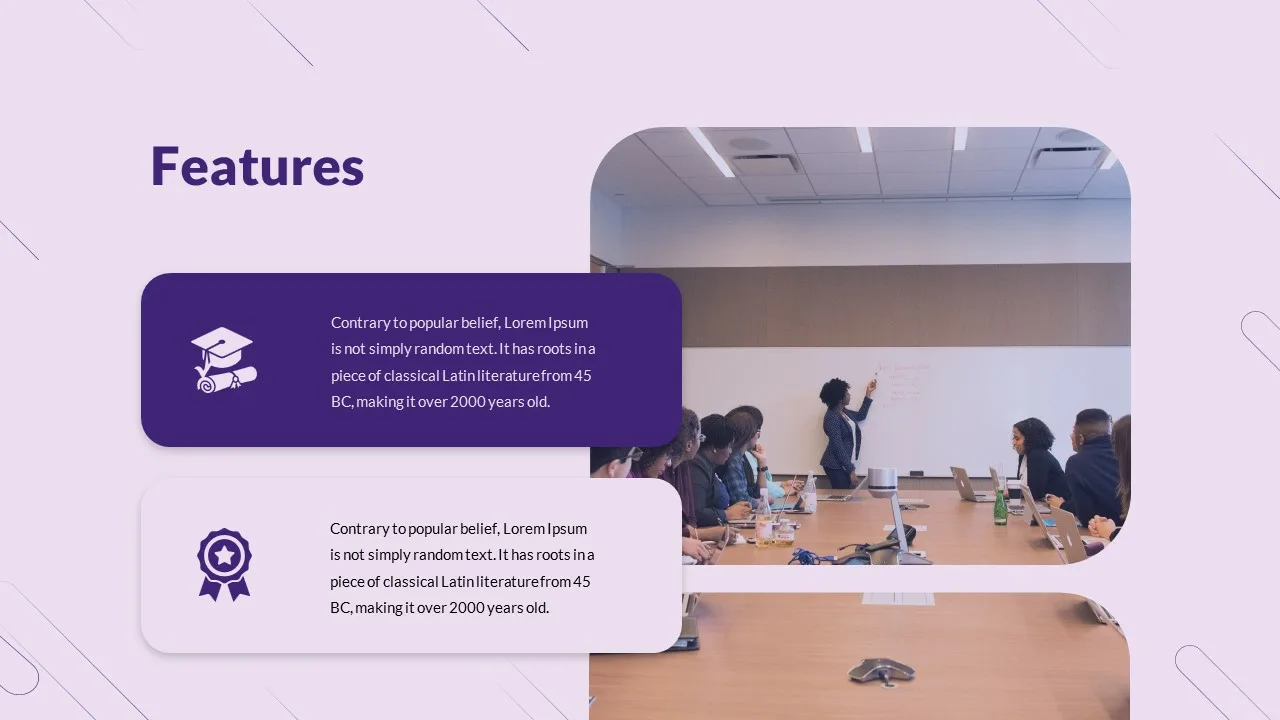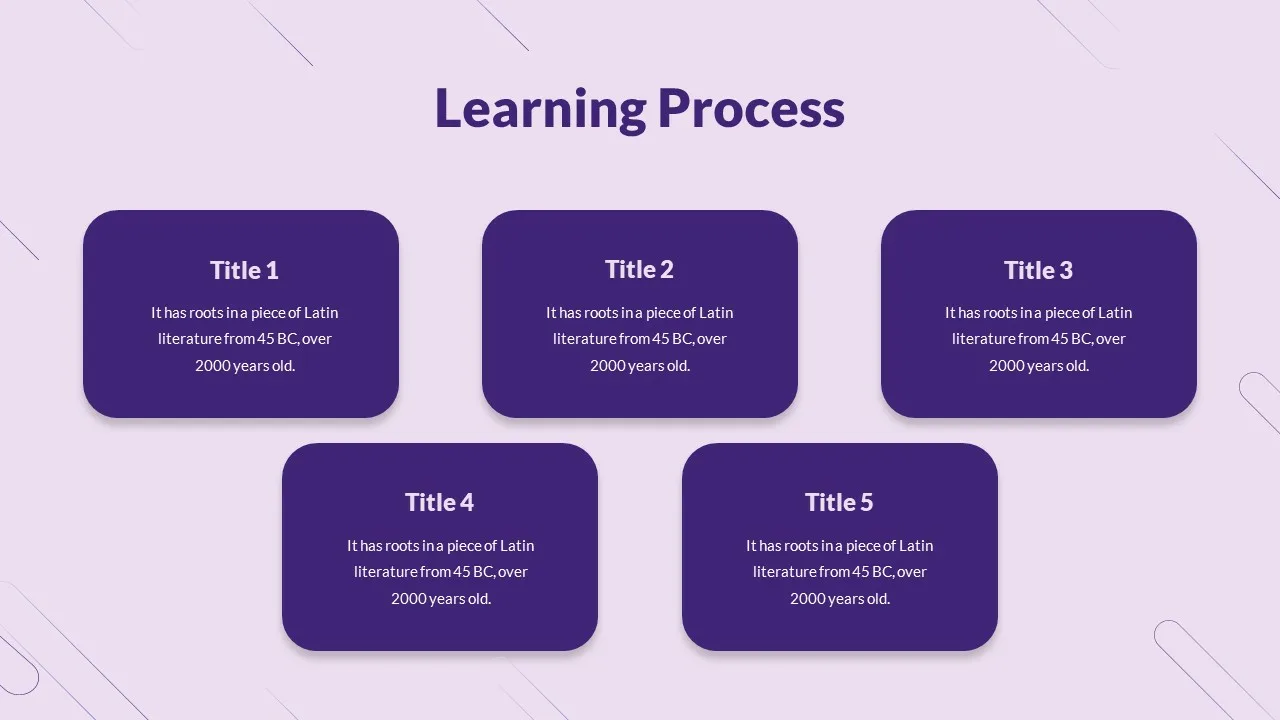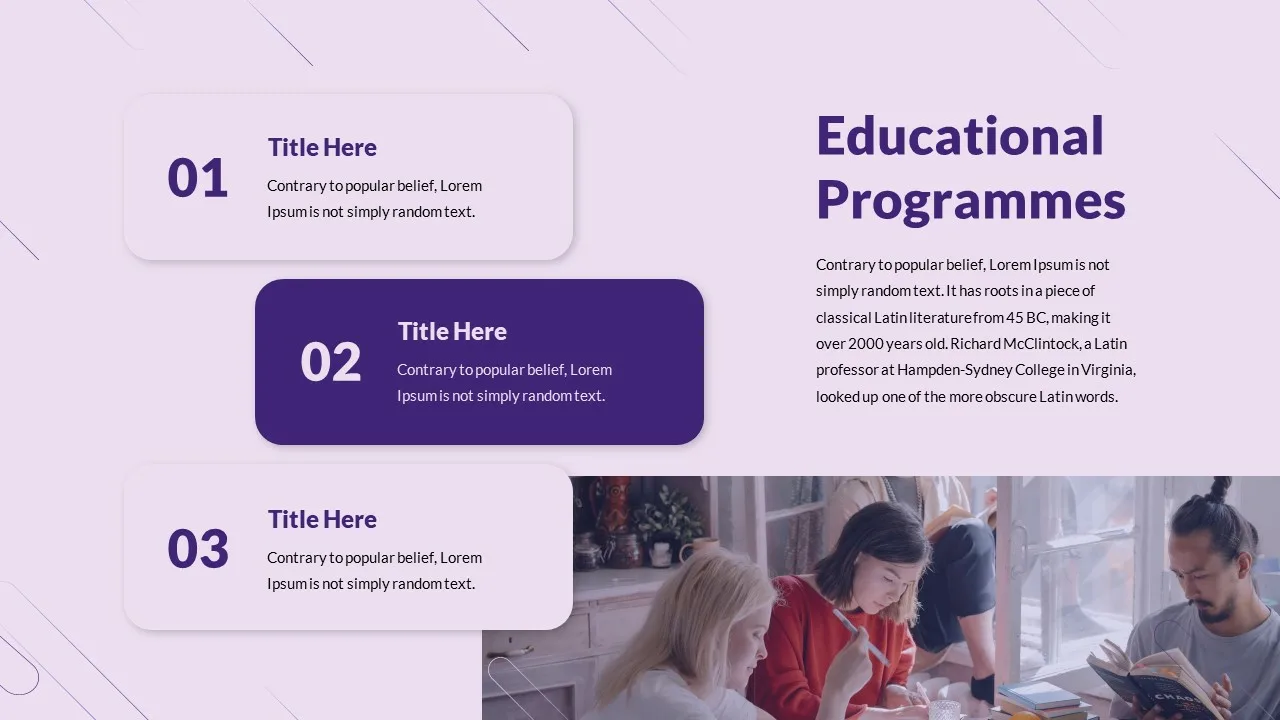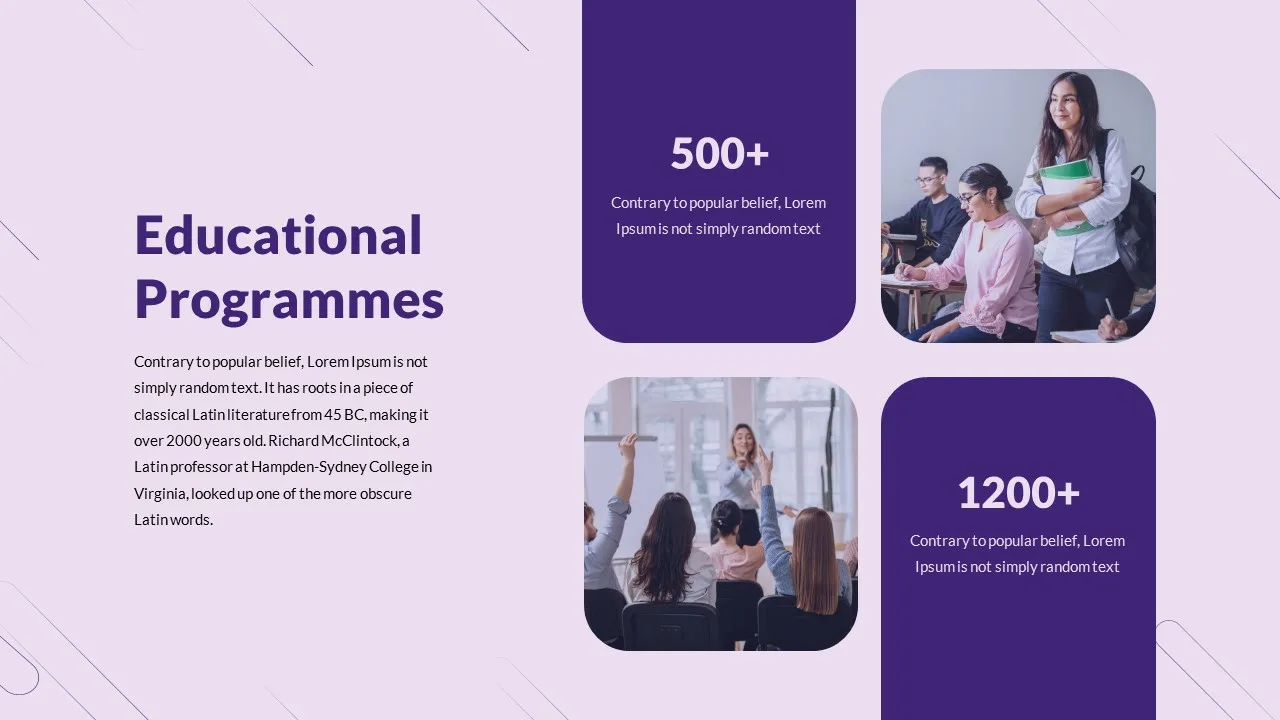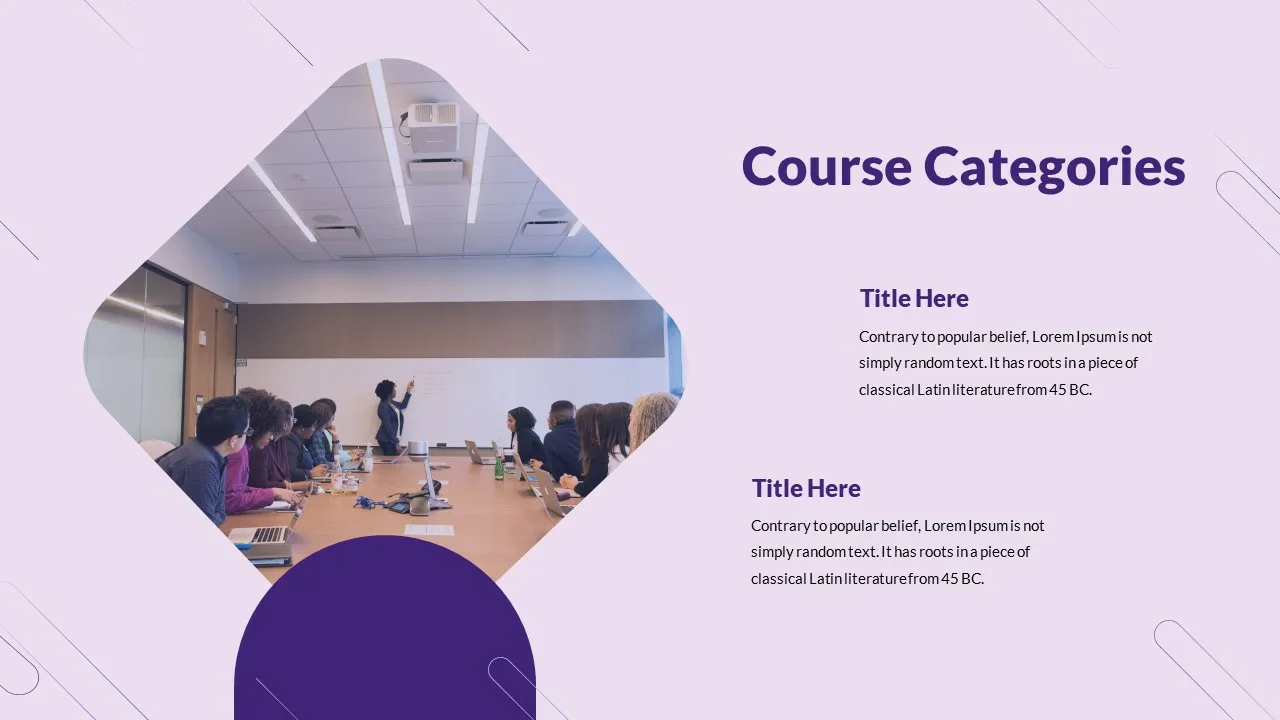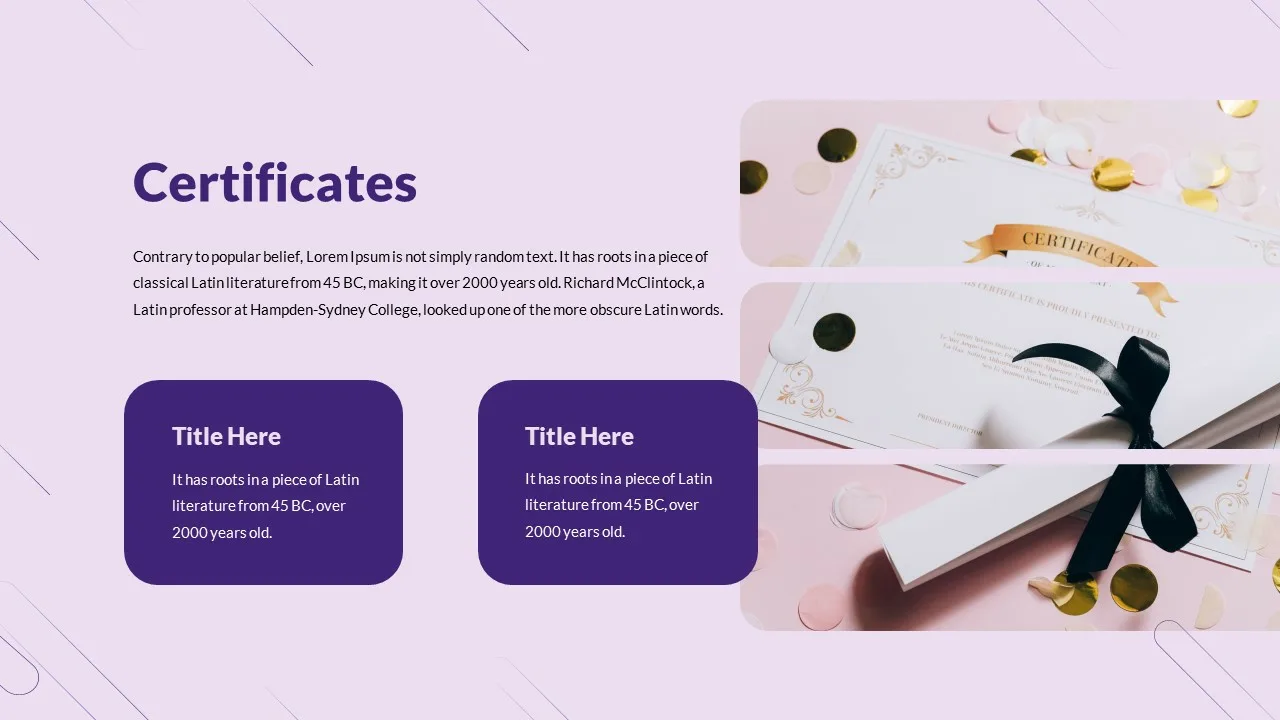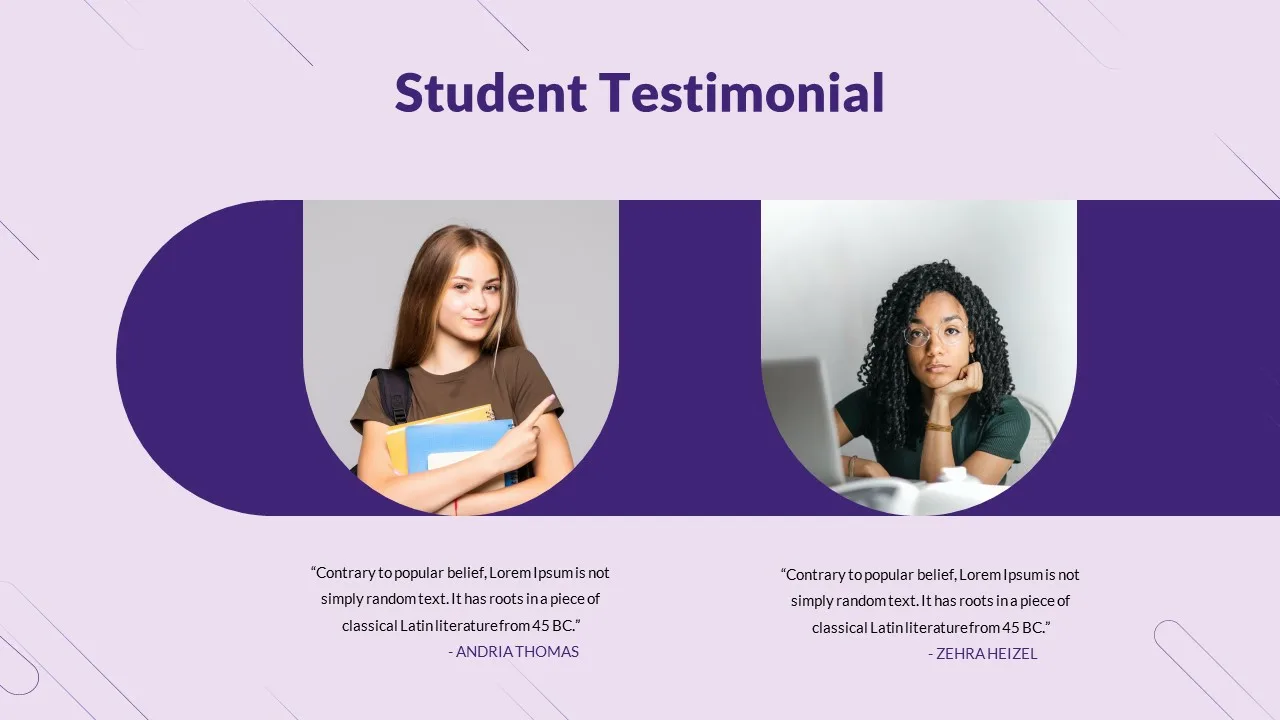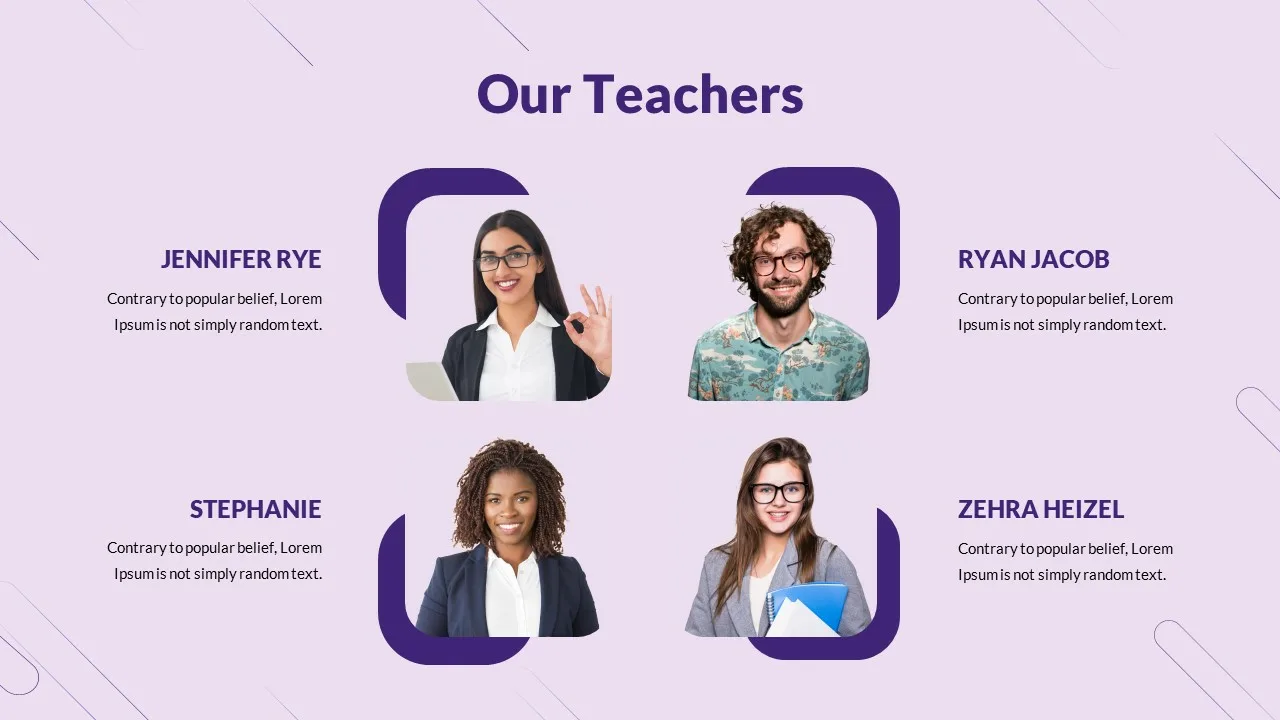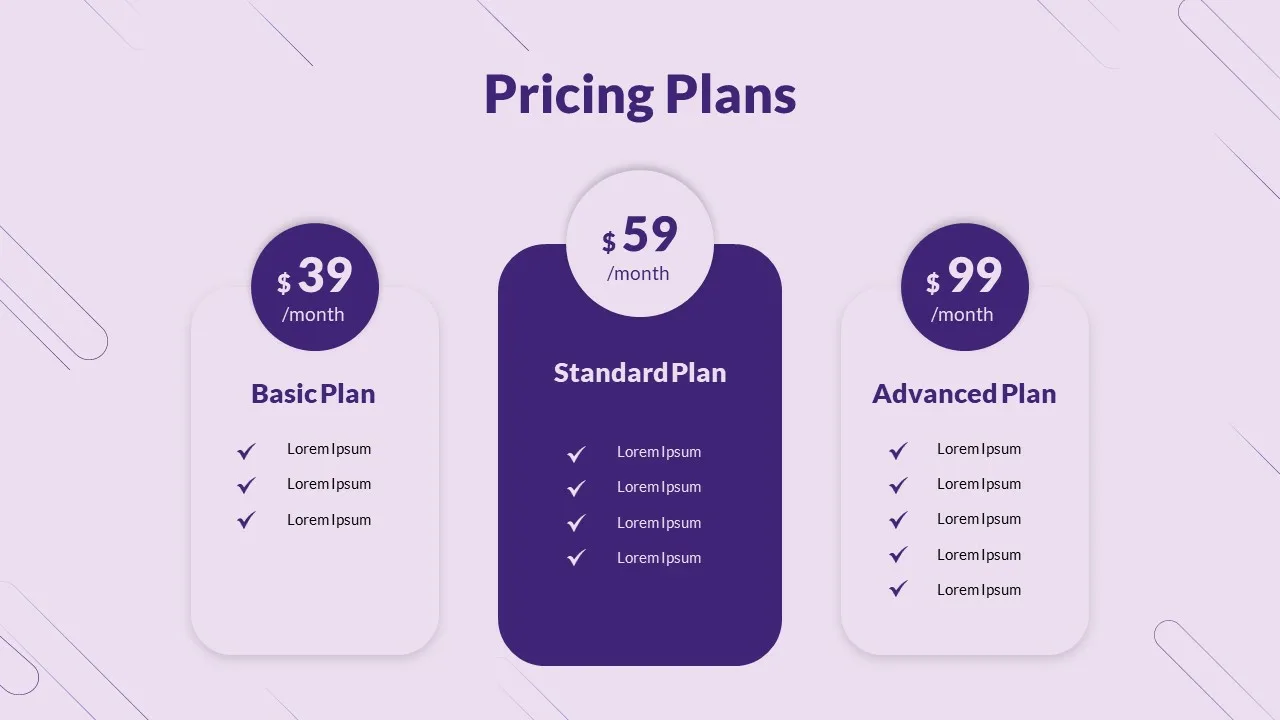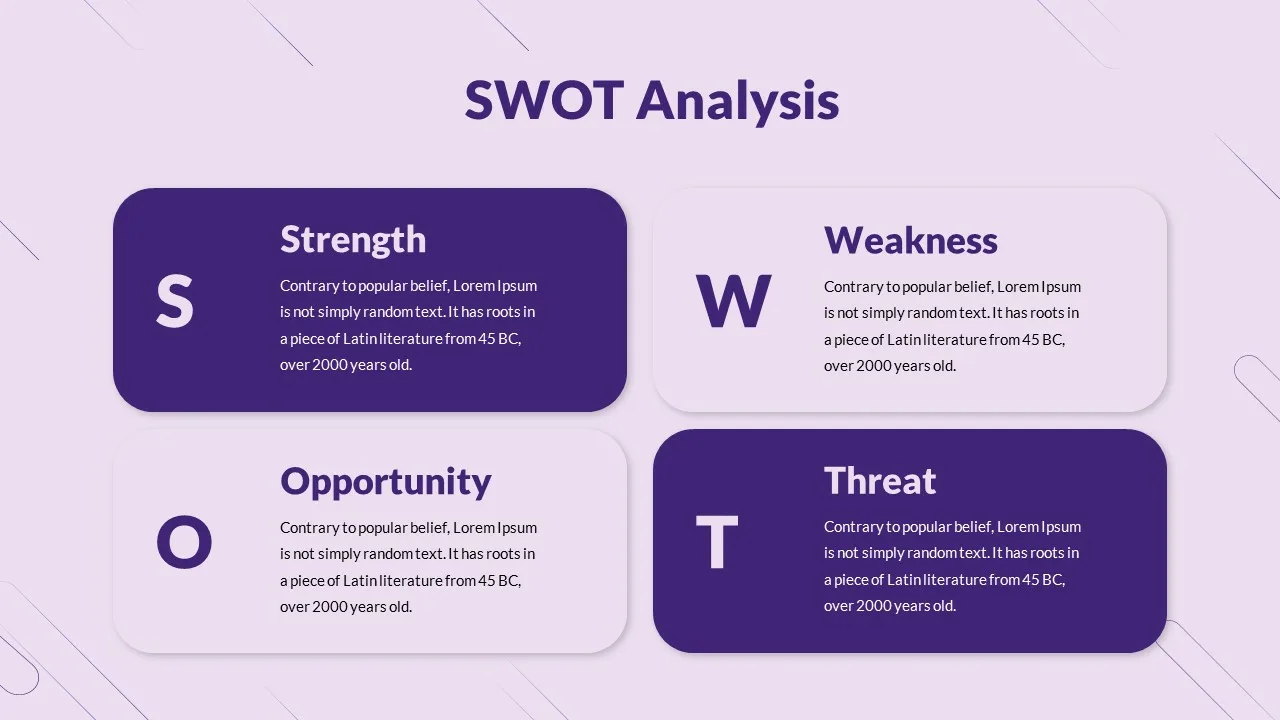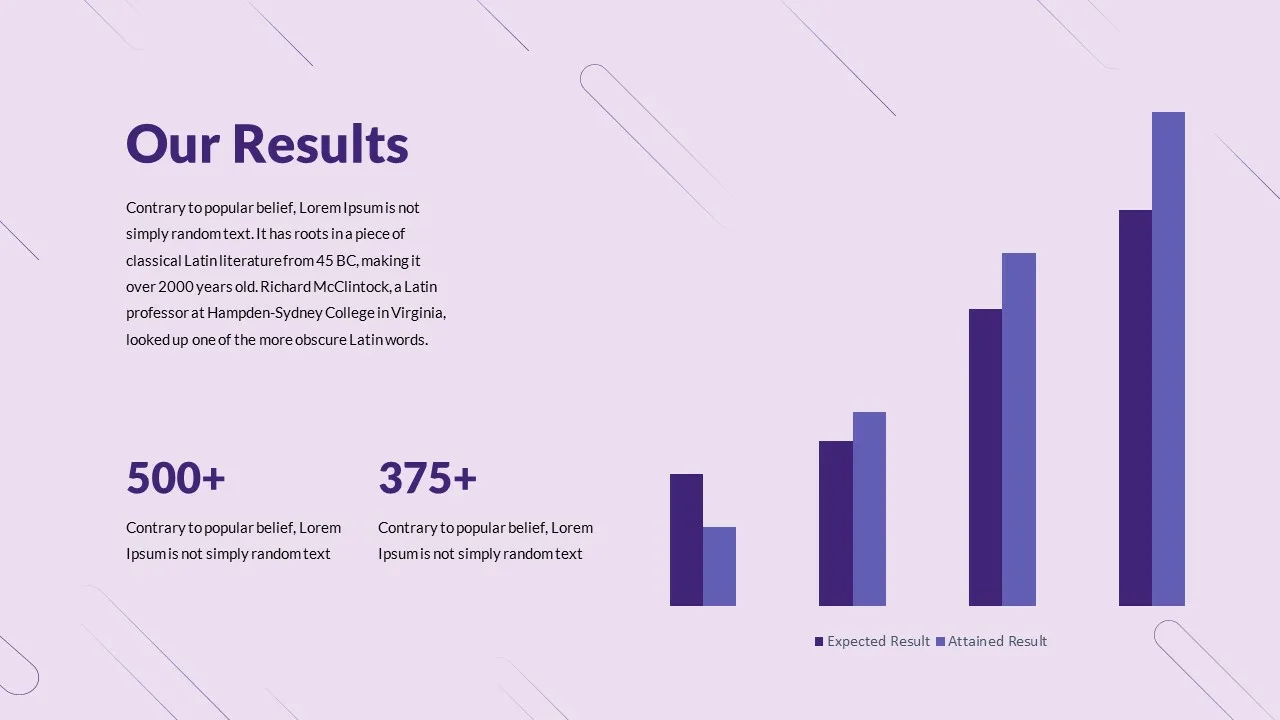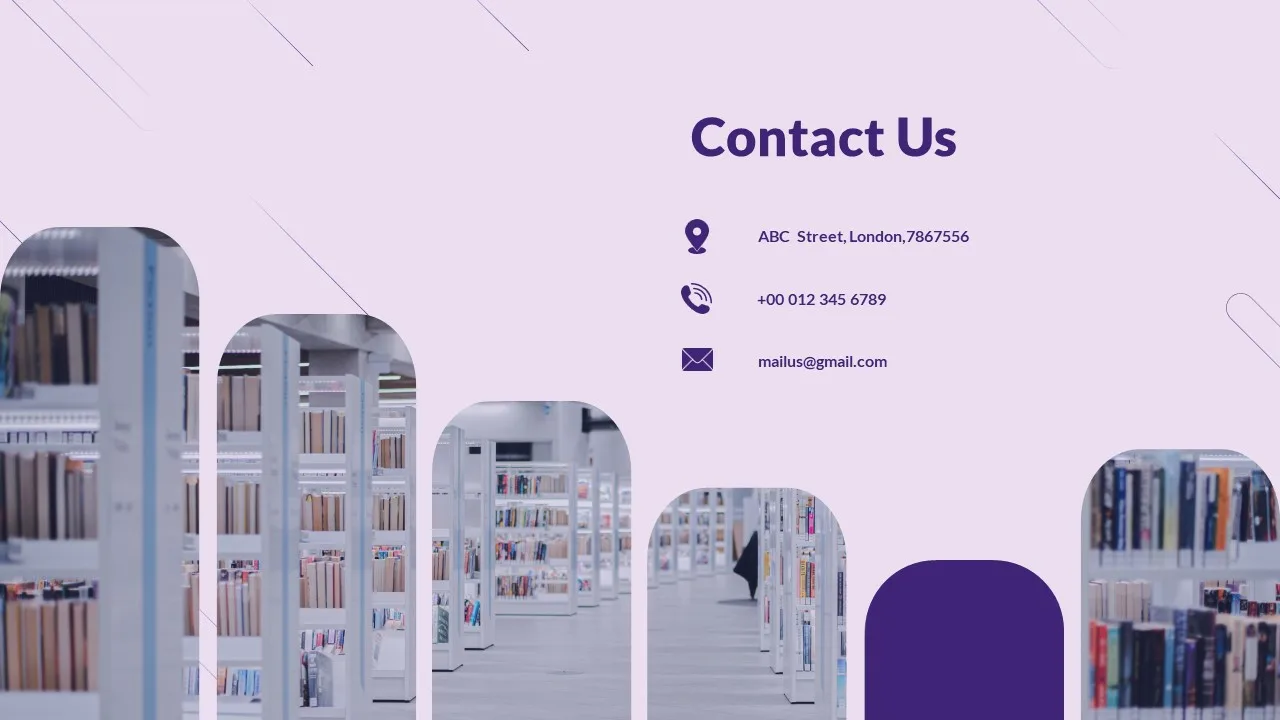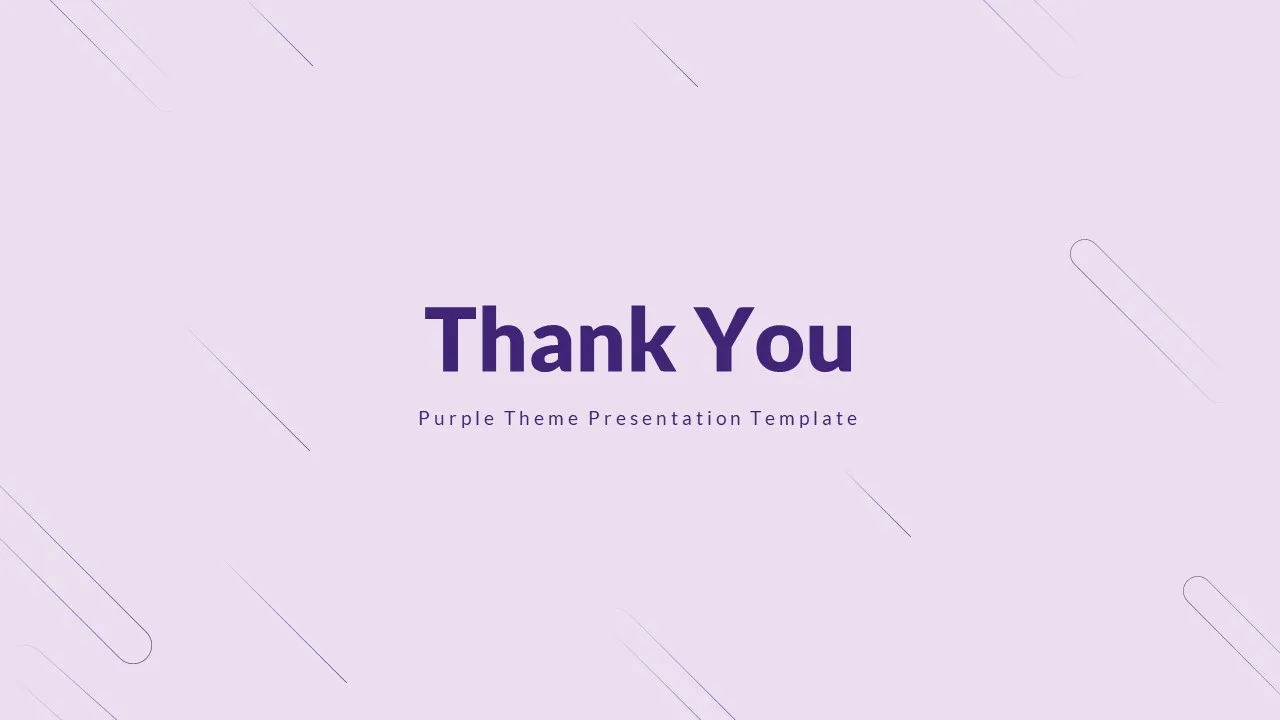 Purple presentation business slides offer creative SmartArt vector-based designs which hang out with your audience right from the beginning. As a common presentation google slides theme, it allows multiple pitch decks in a bundle. Compared with single-tone color combinations, the purple google slides theme is mixed with a pastel hue combination that provides a light color background with modern textual fonts. In addition, color mixes in presentation slides have a remarkable role in sticking people to the topic. Regarding business presentation decks, purple symbolizes richness and pleasant, cool feelings.
The purple slide background is a mix of tri-color combinations. If you want to mix purple color to your google slides collection, look at hexadecimal color codes #412377, #645EB6, and # EDDFF1. Each color palette has a different RGB value. Of course, filling color duotone may be difficult unless you are a professional in graphical design. You can download pre-made halftone google slides from our arcade at this juncture. Besides, designers used modern fonts such as Lato Black for heading and Lato for content.
The purple template will cover the company introduction presentation with a purple background and dark blue combination color mixes. Apart from the business presentation, the slide also has contents created for educational presentations. It allows inserting photos, and texts, changing the size, rearranging price lists, and all other features using edit options. Try out multipurpose presentation slides. Download them now!