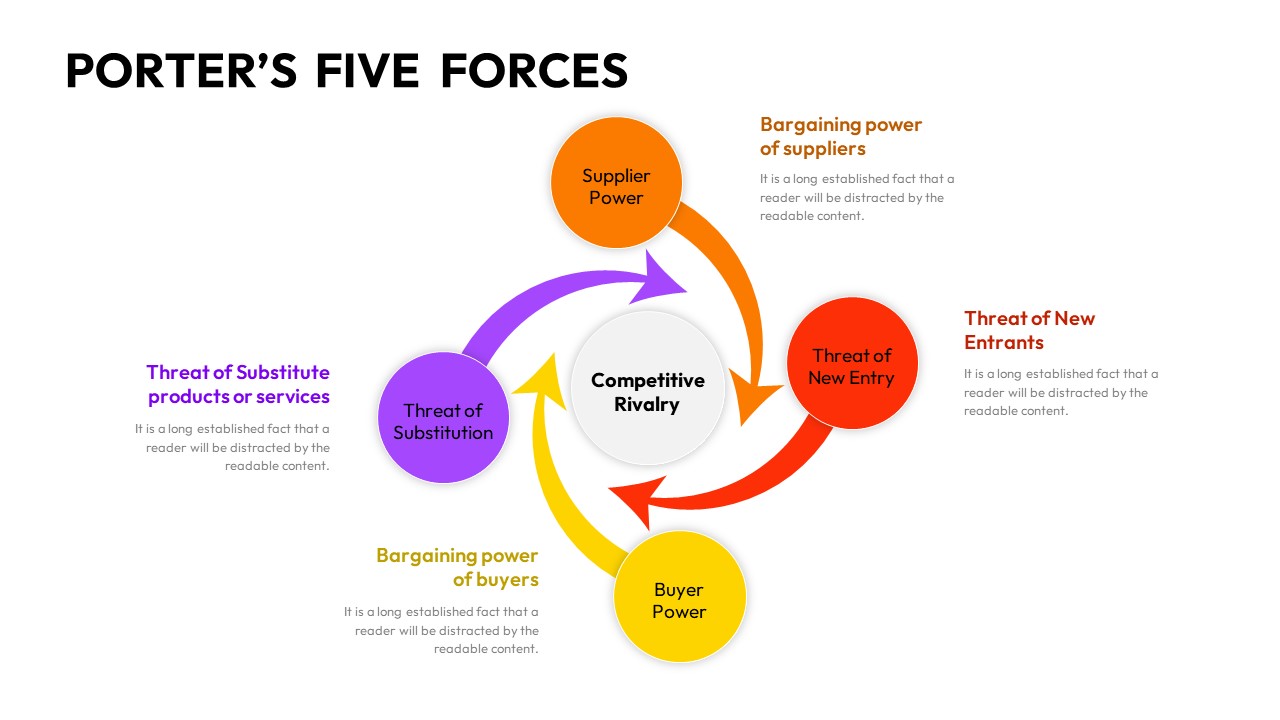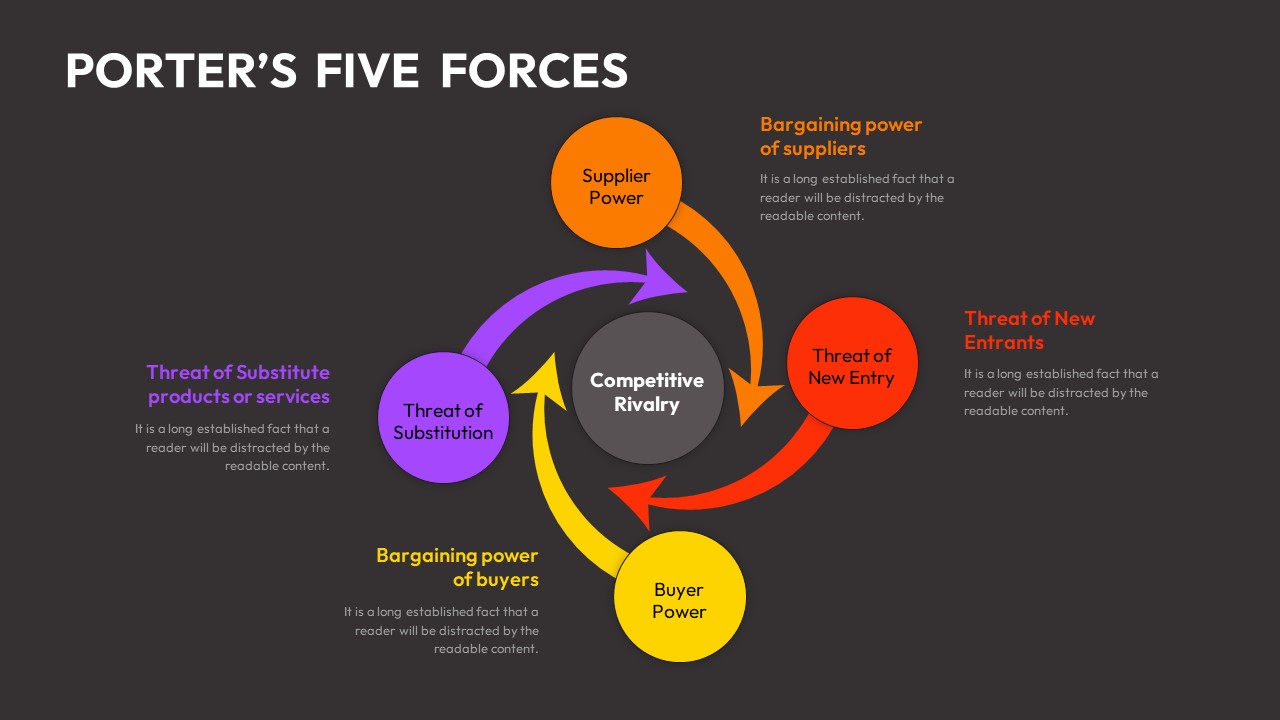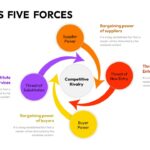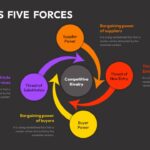 The Porter's Five Forces Template showcases an arrow circular diagram, effectively illustrating Porter's theory of competitive market analysis. This visually appealing slide incorporates vibrant colors such as orange, violet, red, and yellow, accentuating the presentation.
The diagram encompasses five key forces: competitive rivalry, the threat of new entry, supplier power, buyer power, and the threat of substitute products. The arrow pointing shape with a circle on the tail represents each force, making it easily recognizable and comprehensible.
With the interactive features of Porter's five-force PPT template, users can actively engage in analysis sessions, leveraging its digital editable canvas.
This versatile tool enhances the understanding and application of Porter's five forces framework, allowing for insightful market evaluations and strategic decision-making. Download it now!