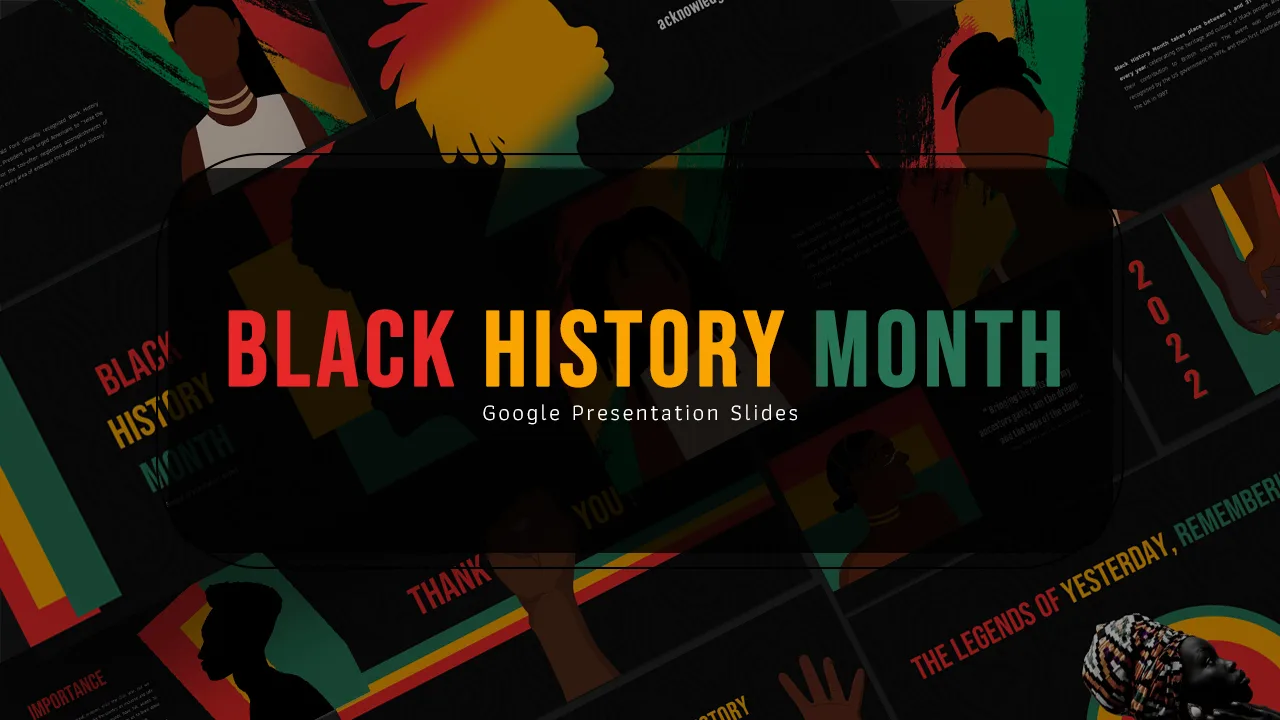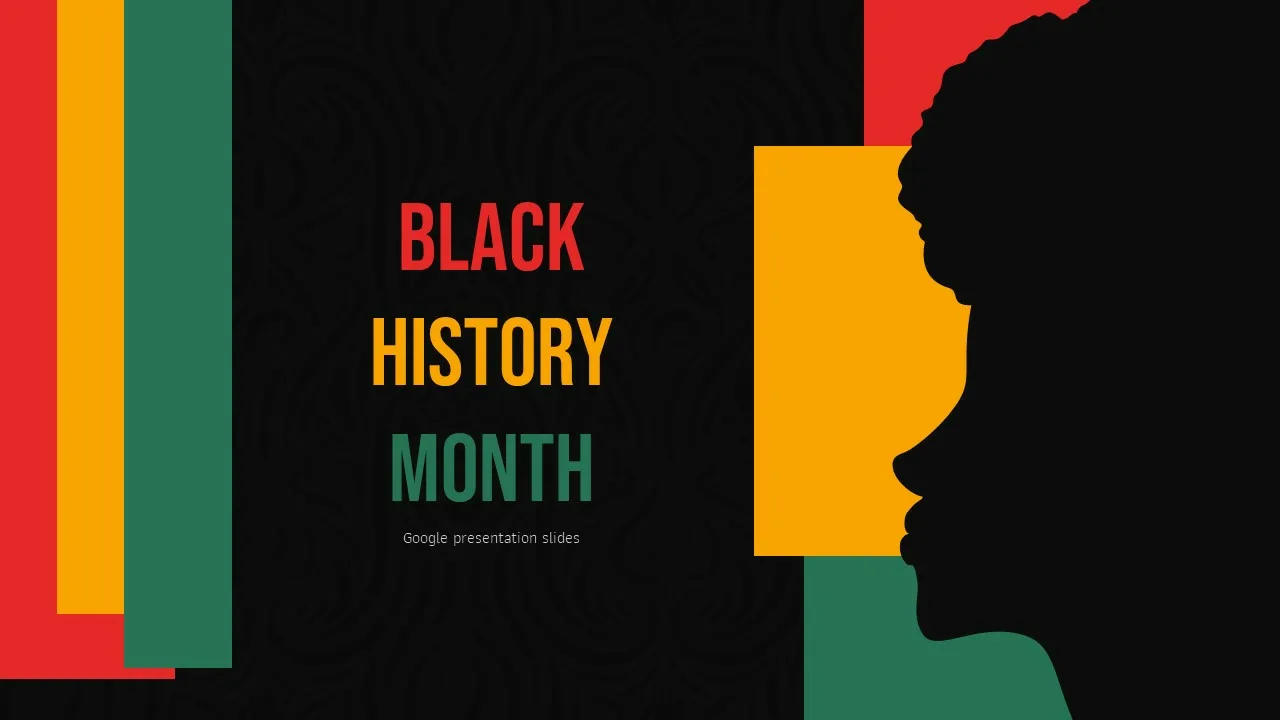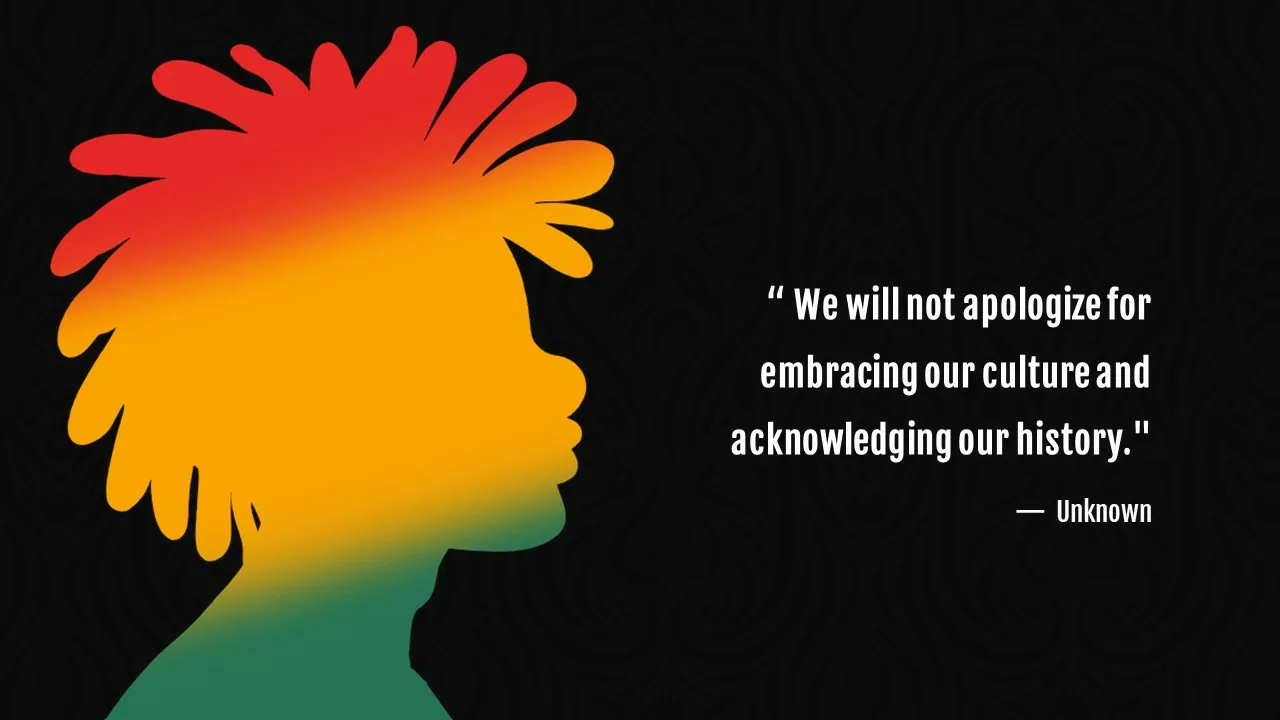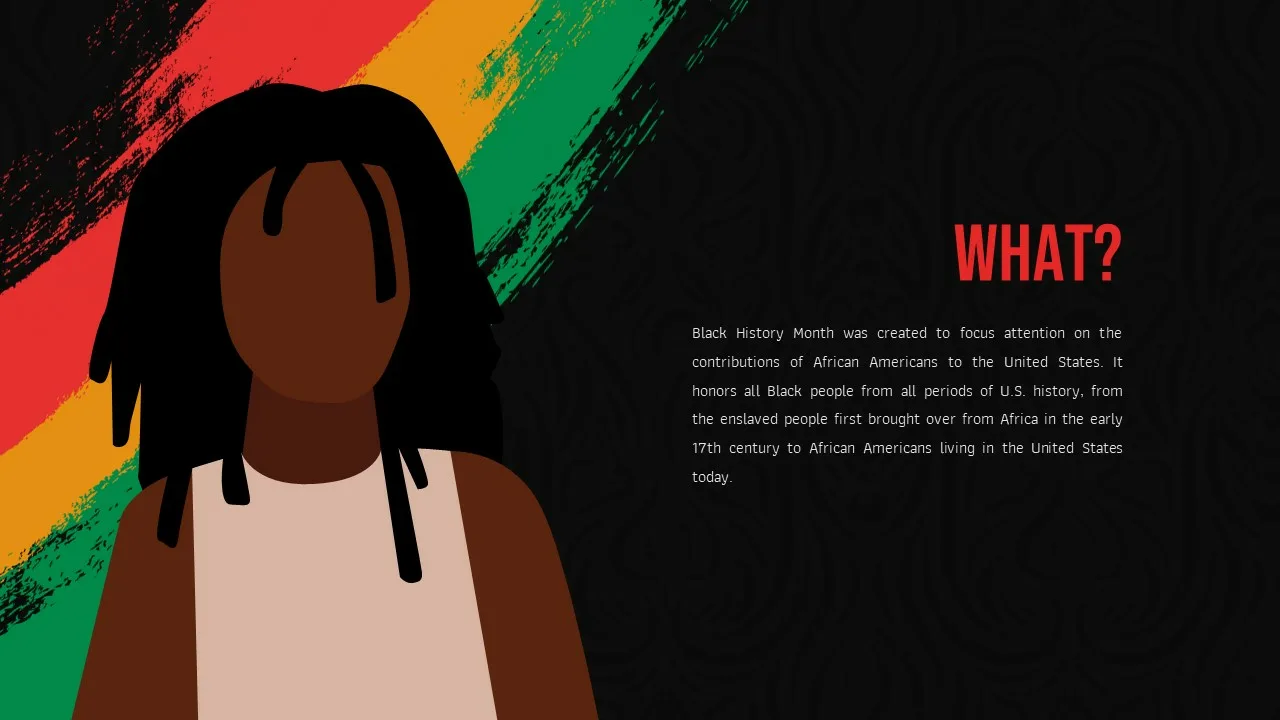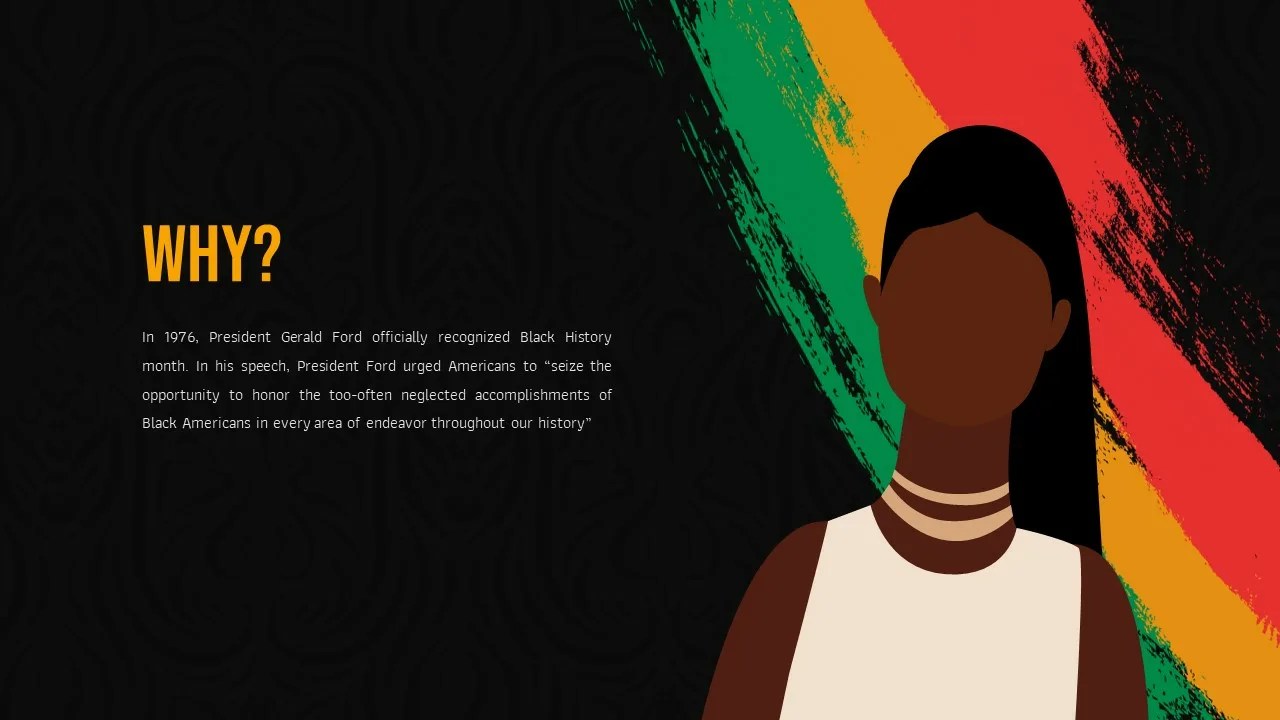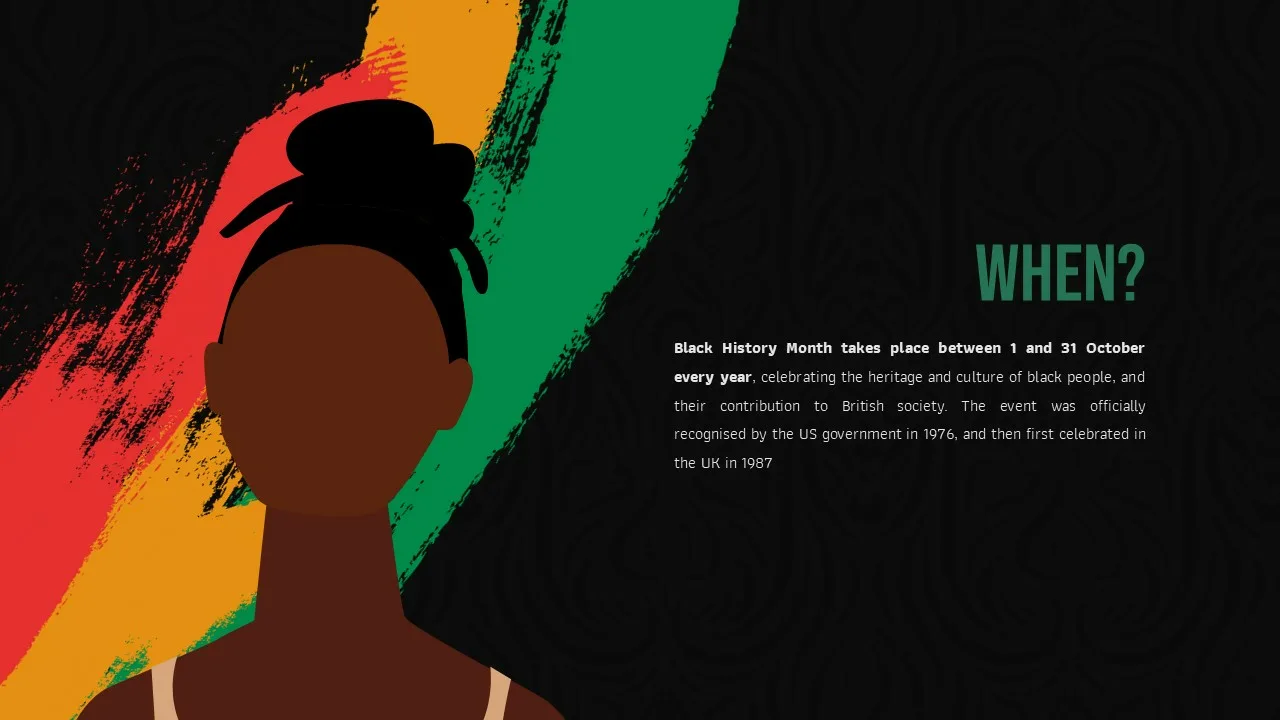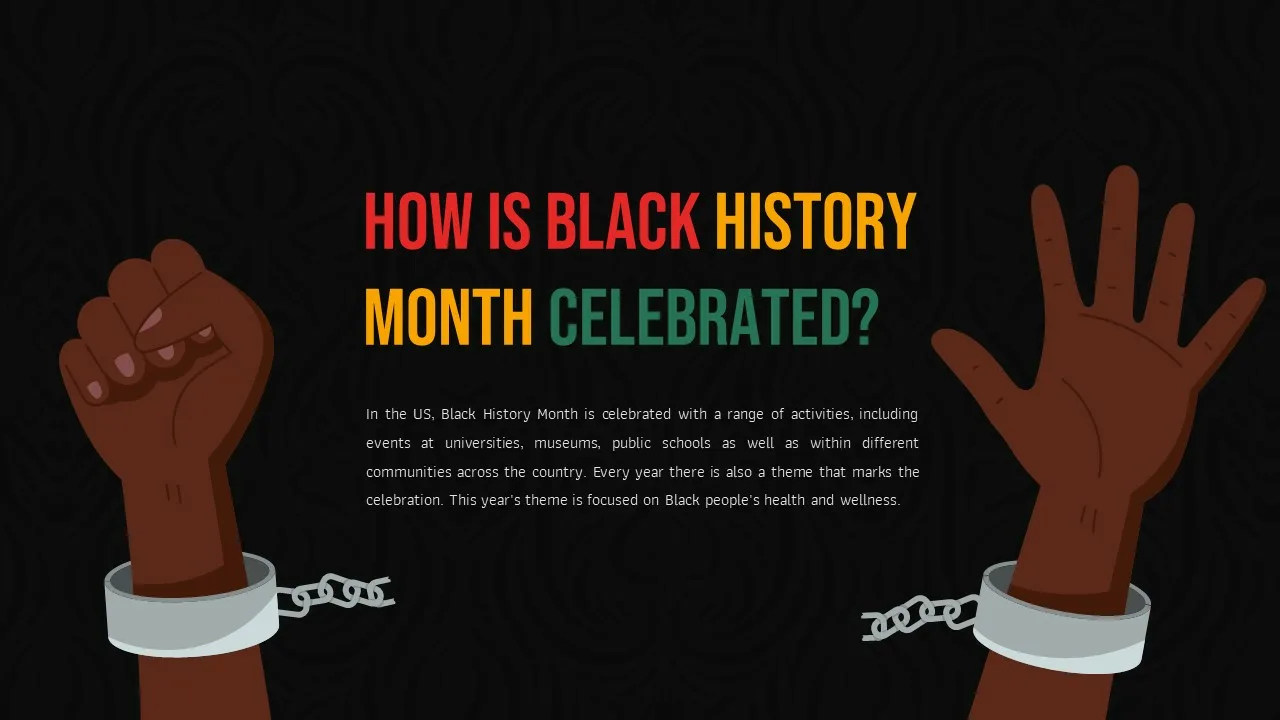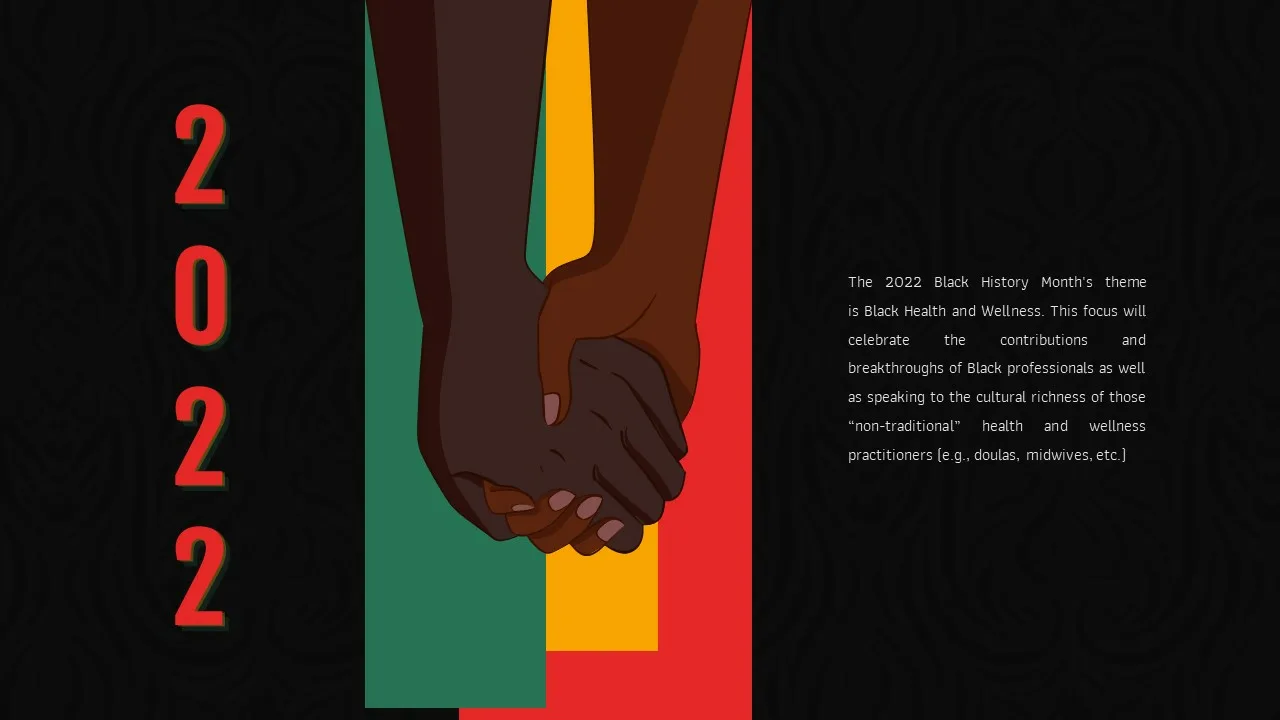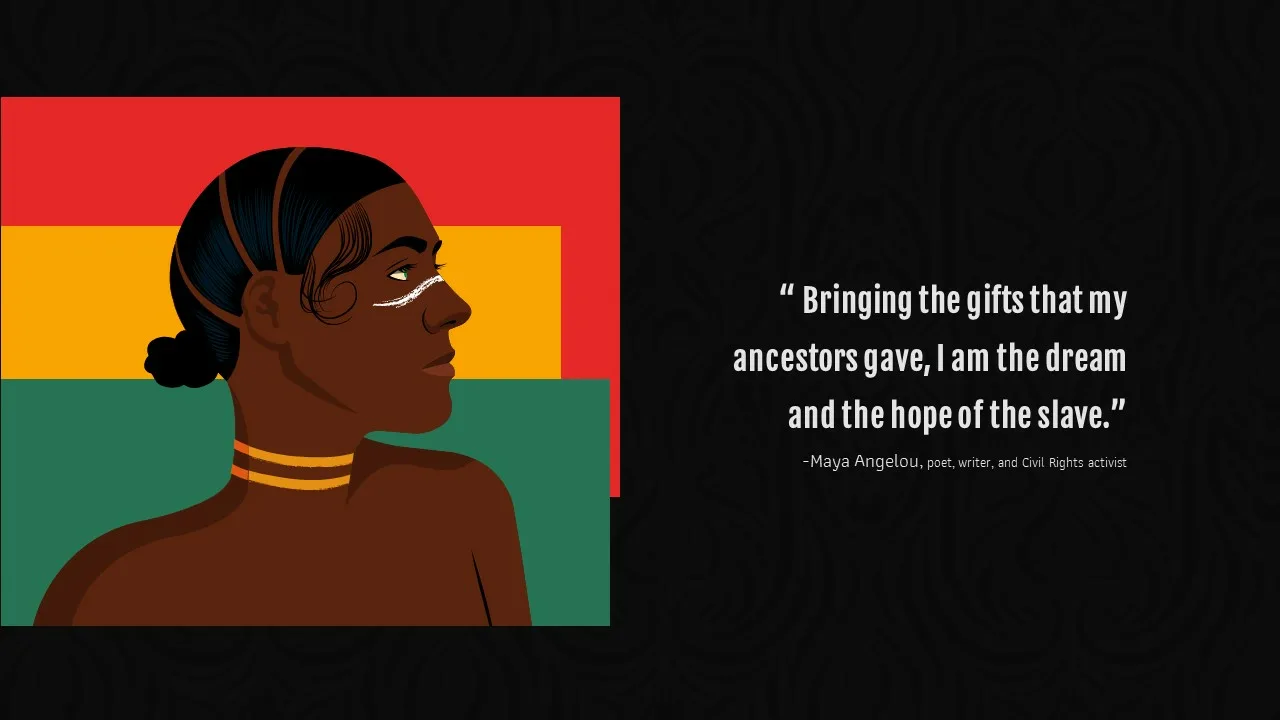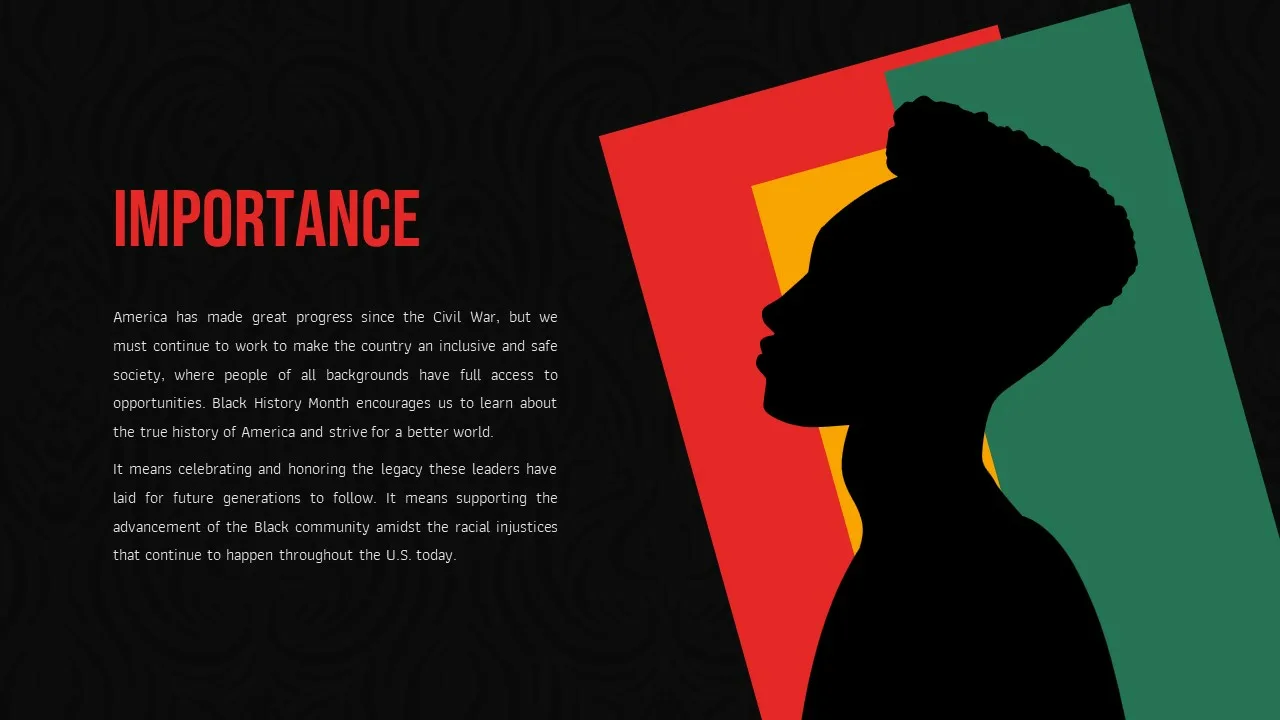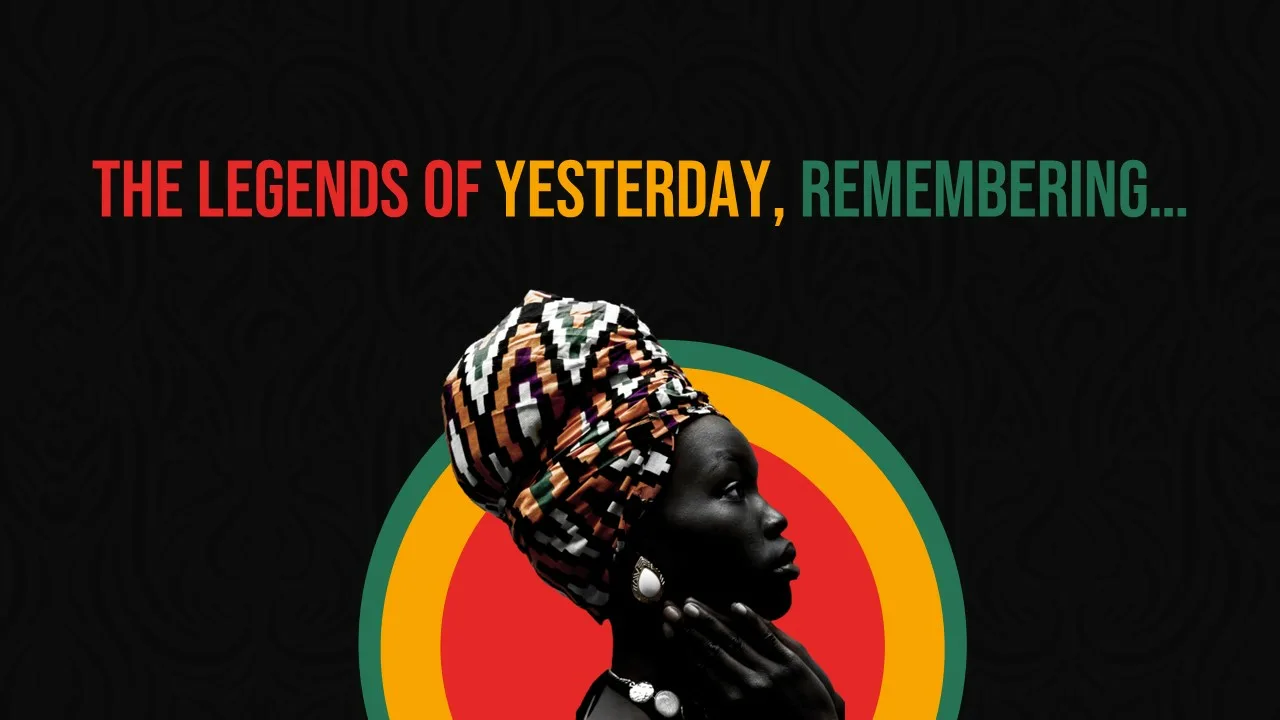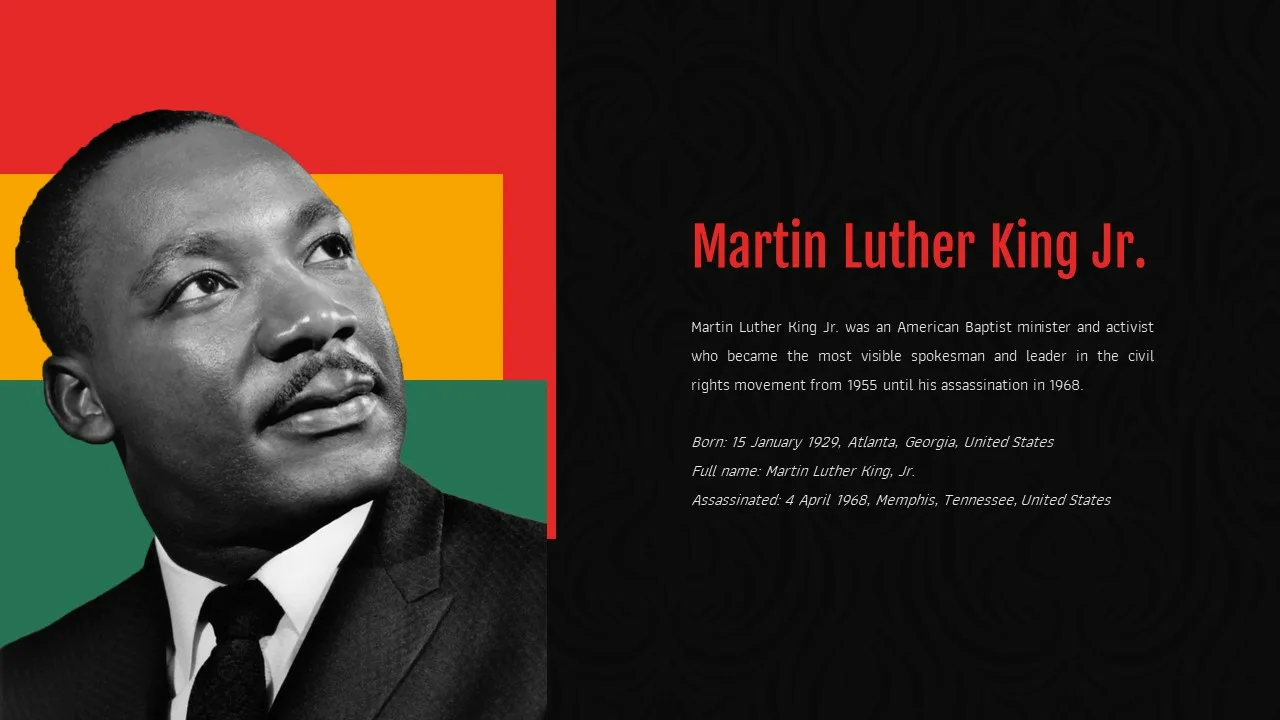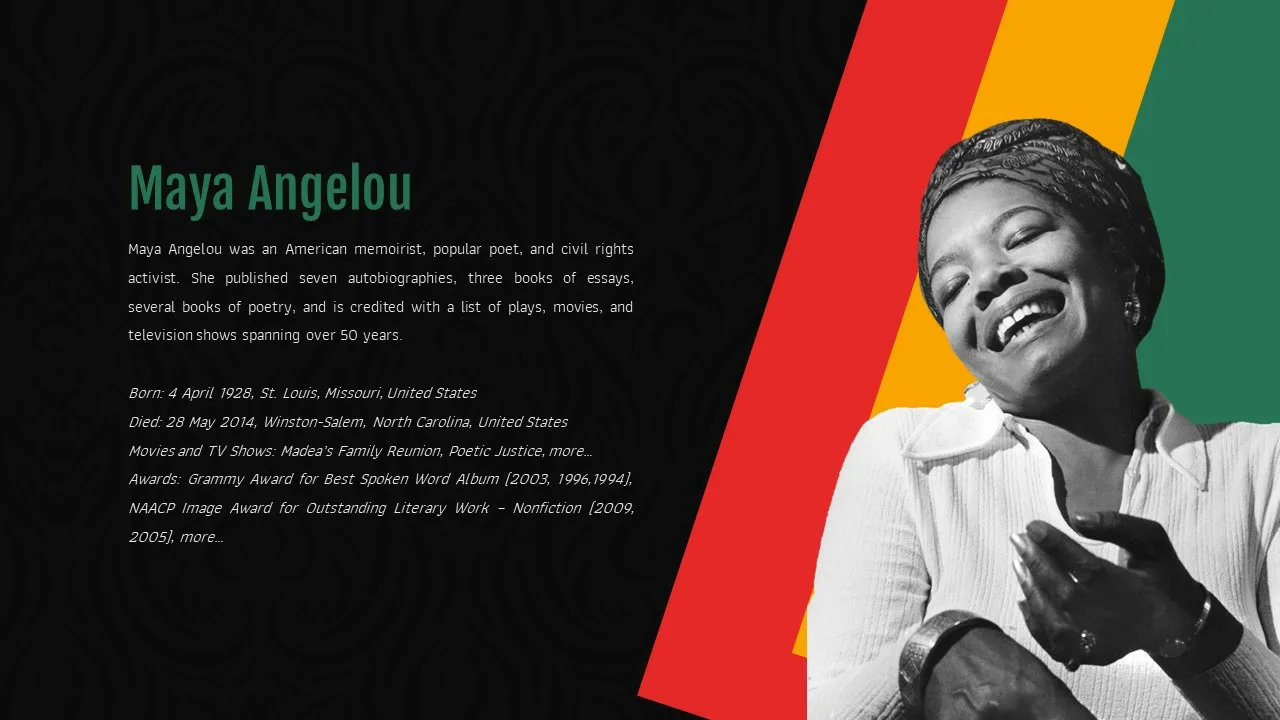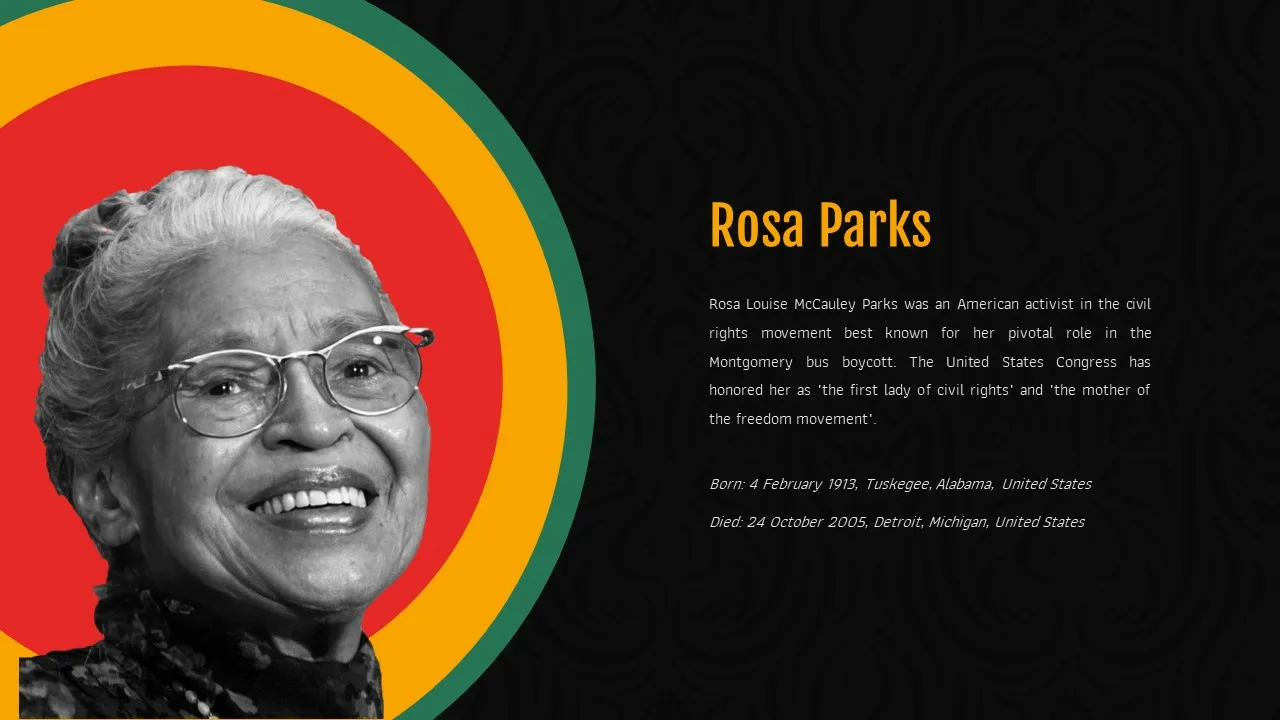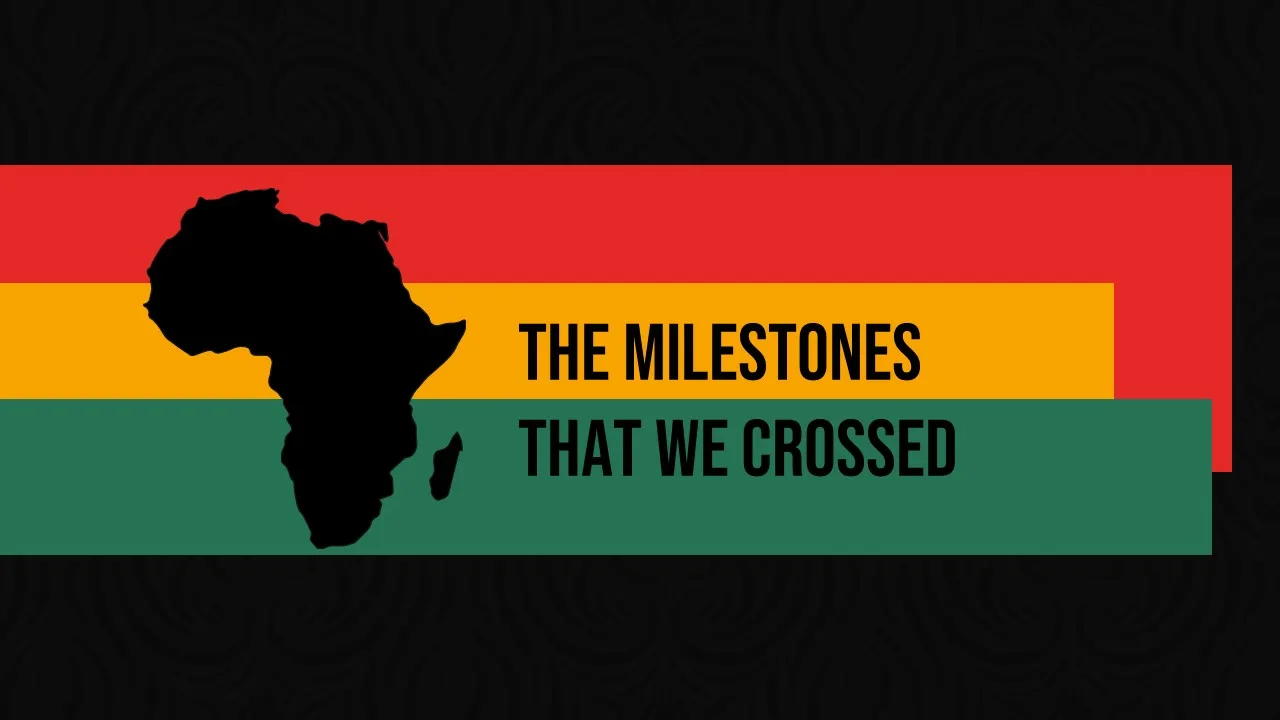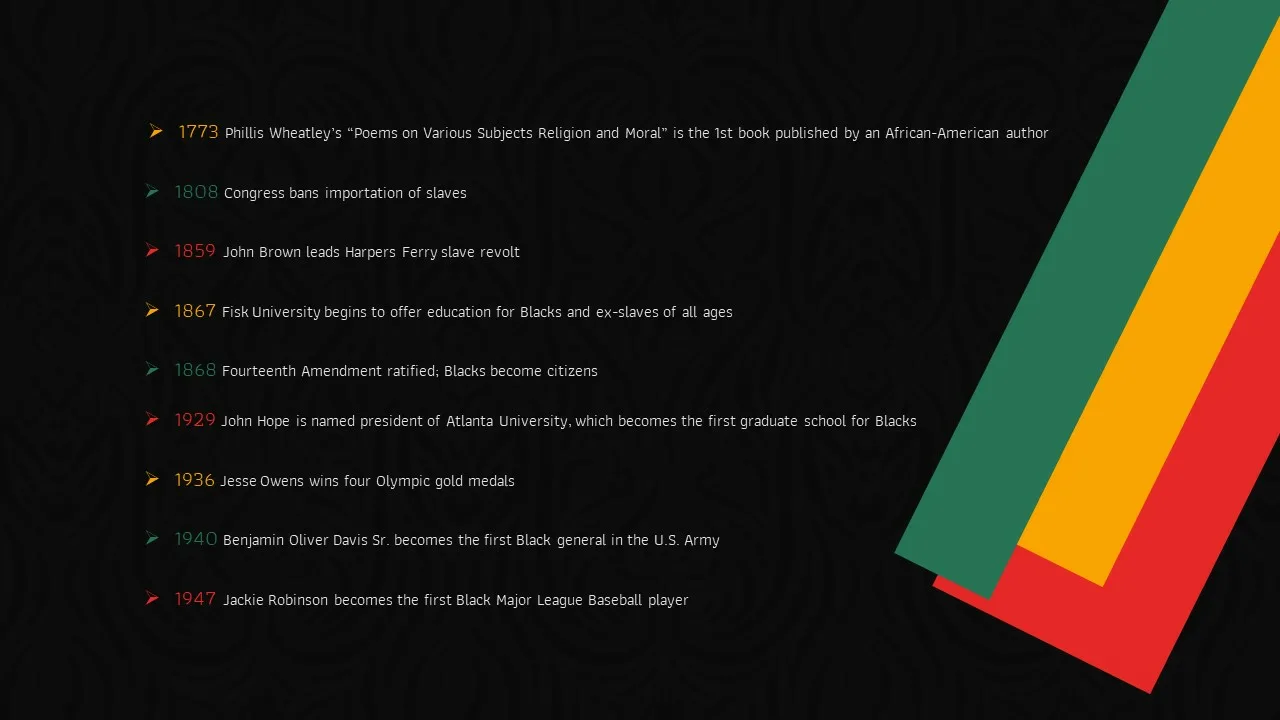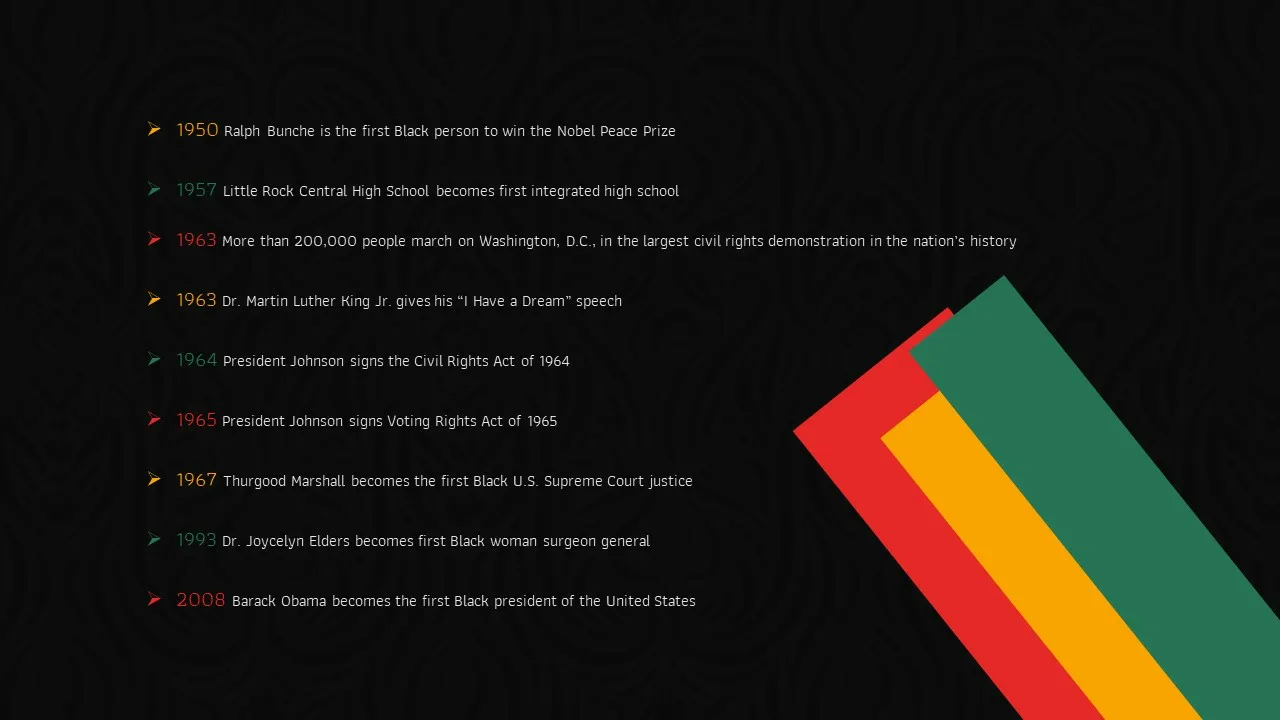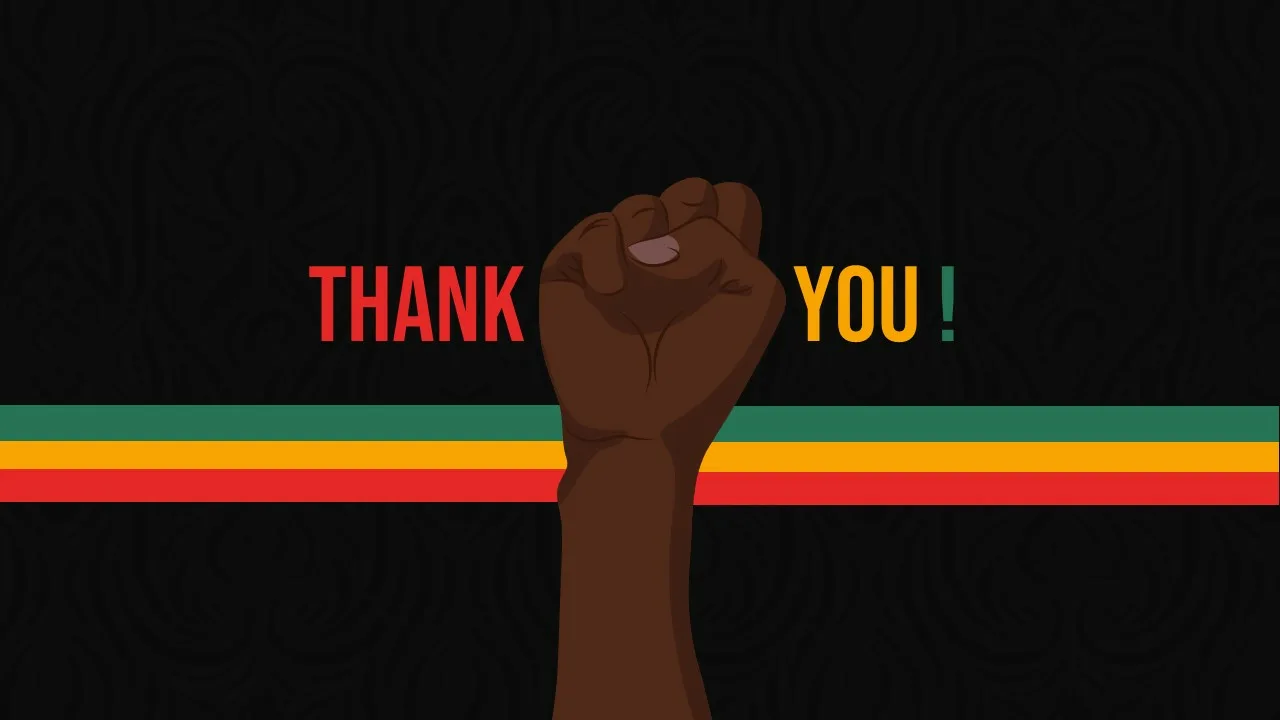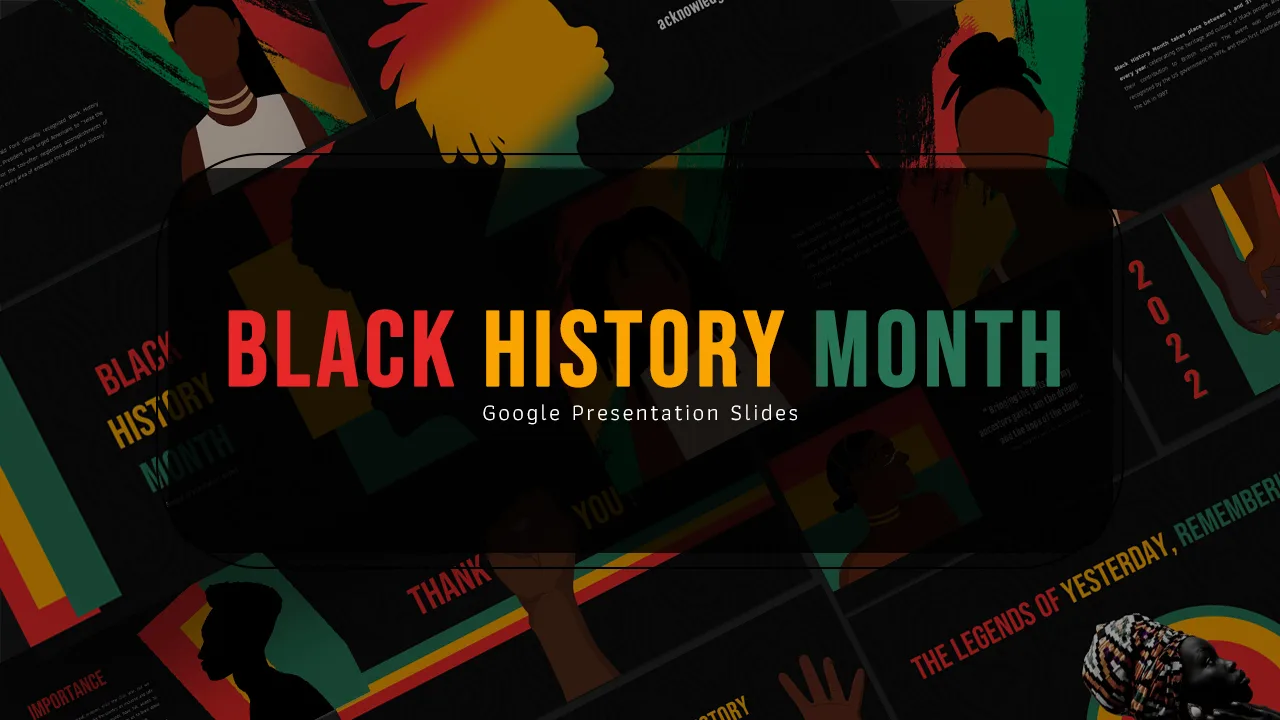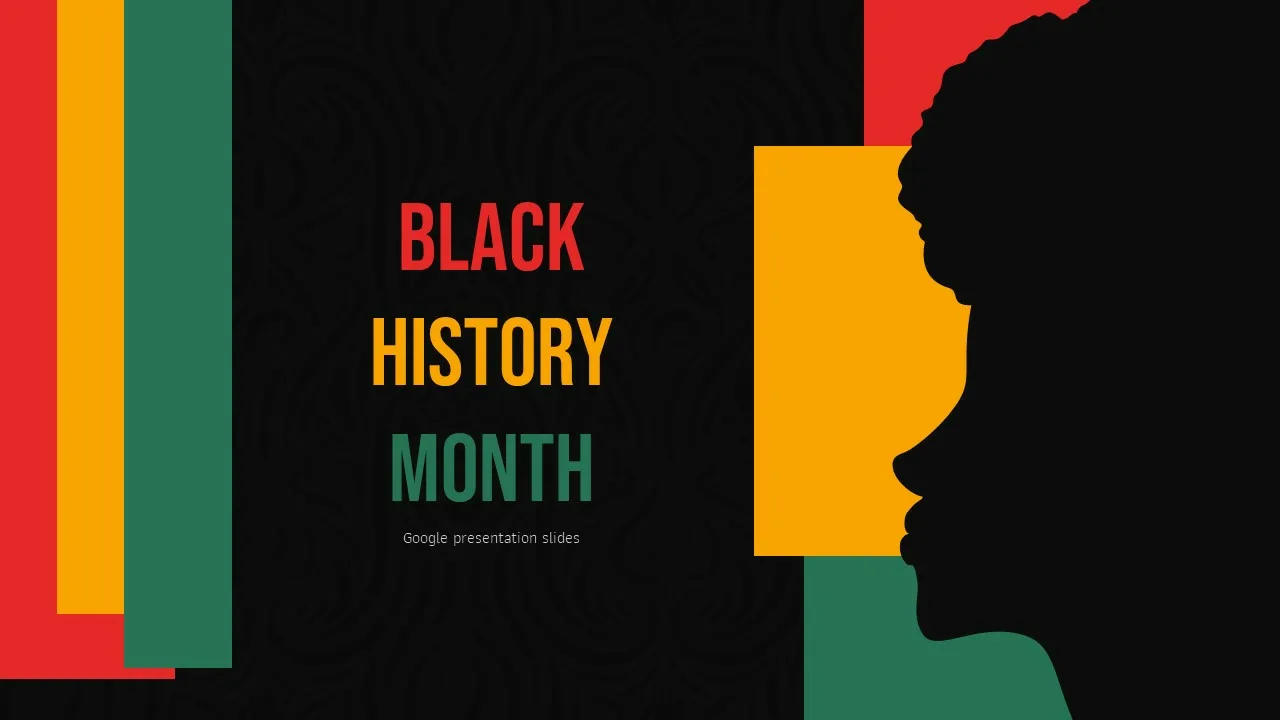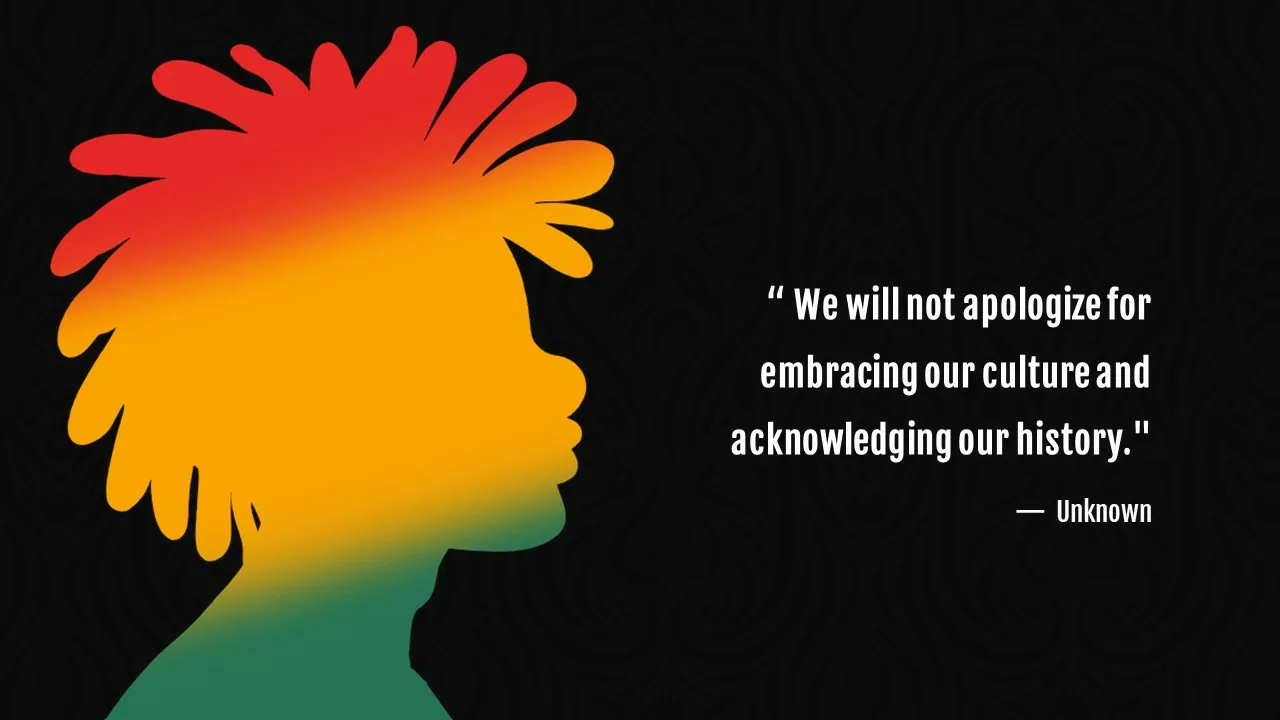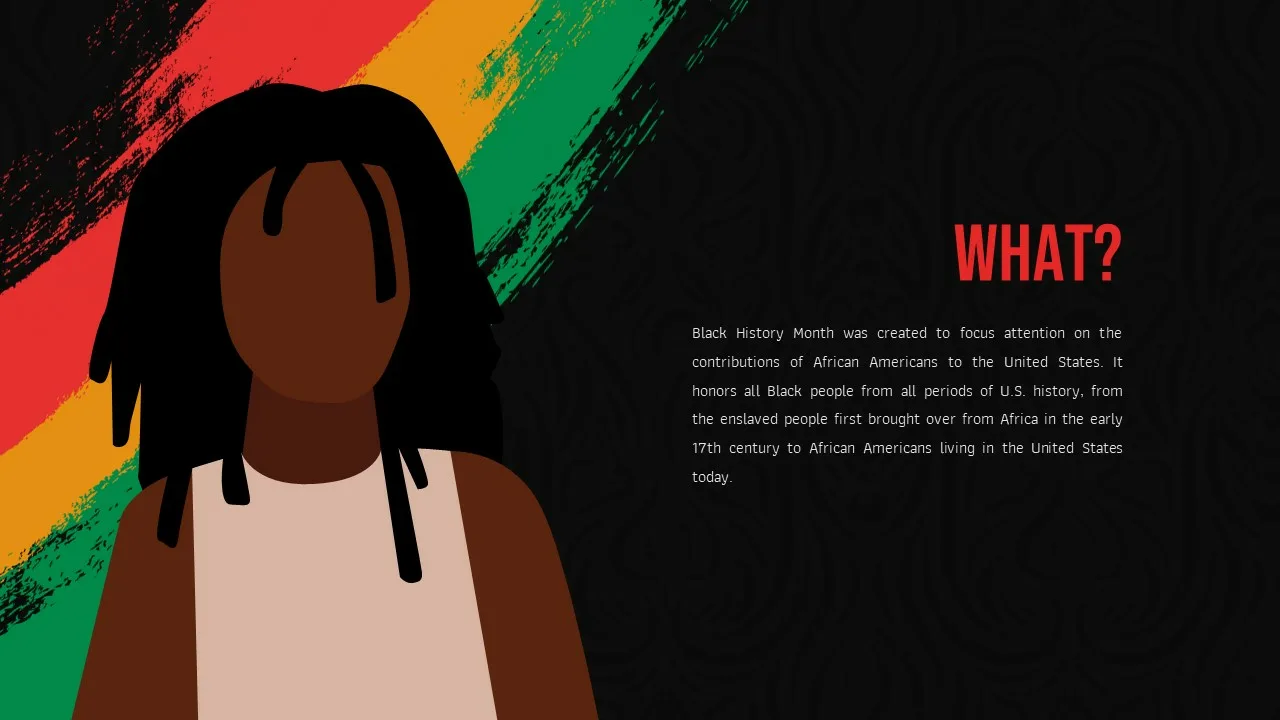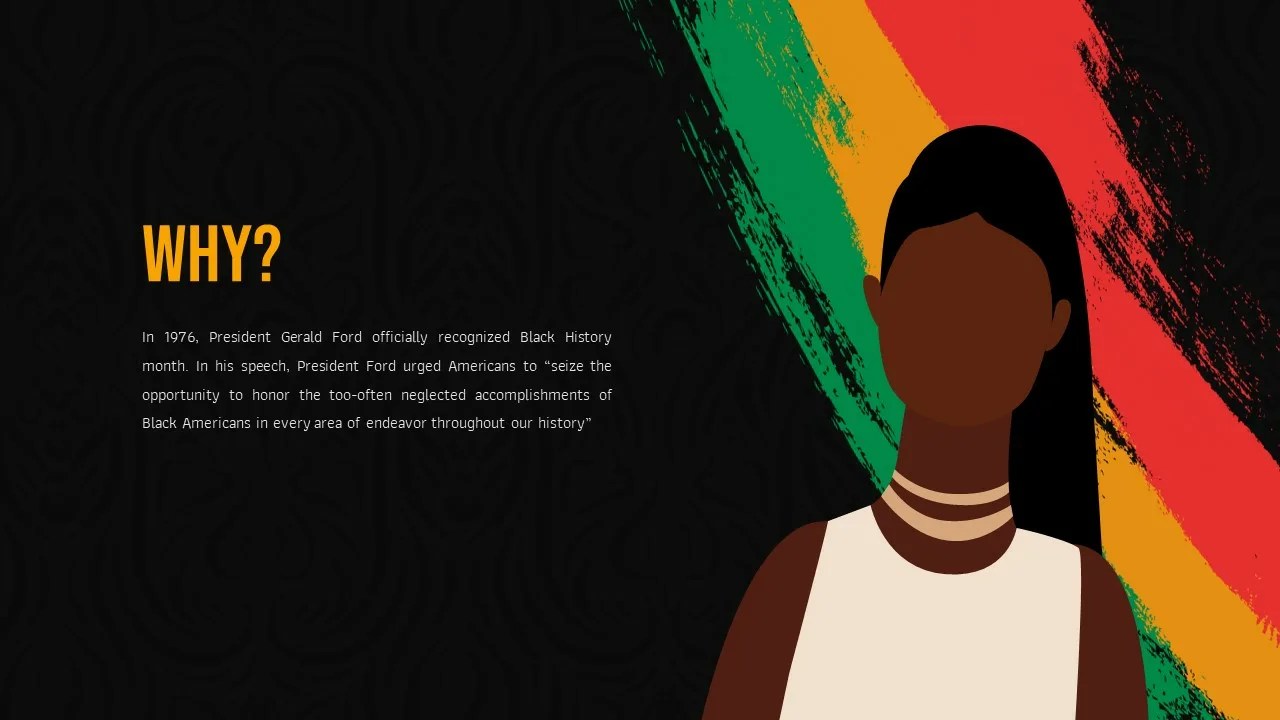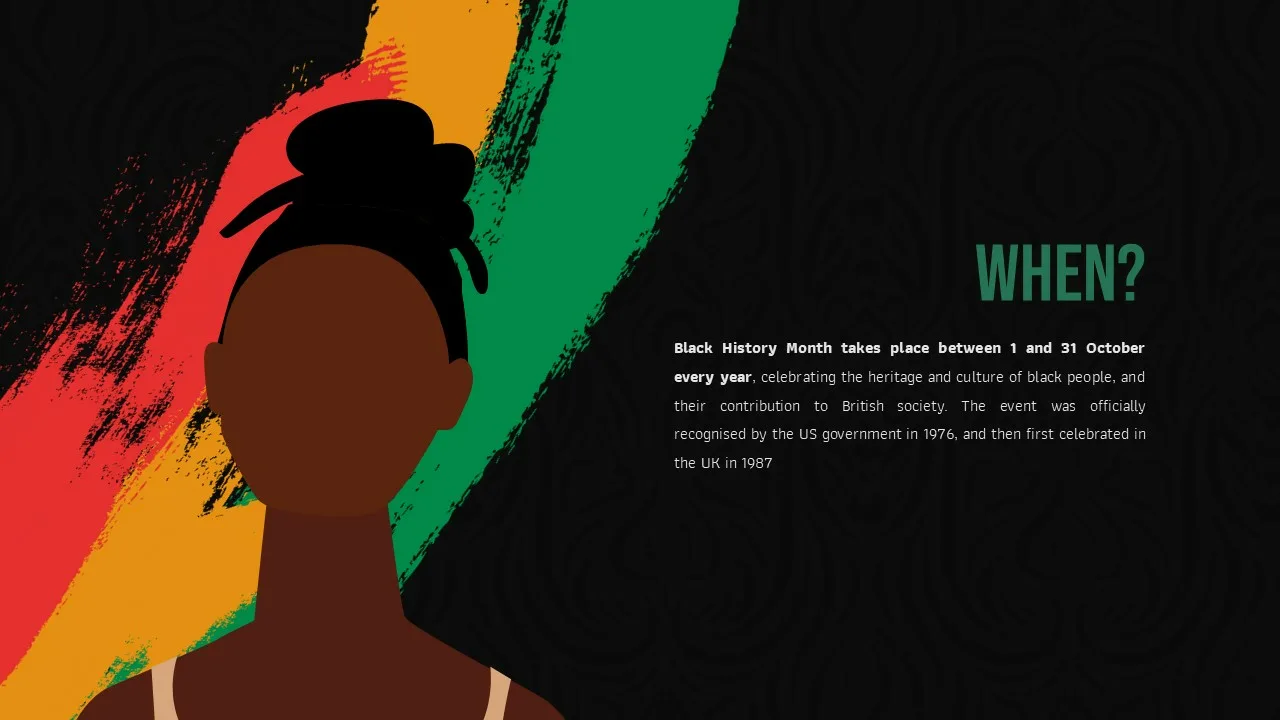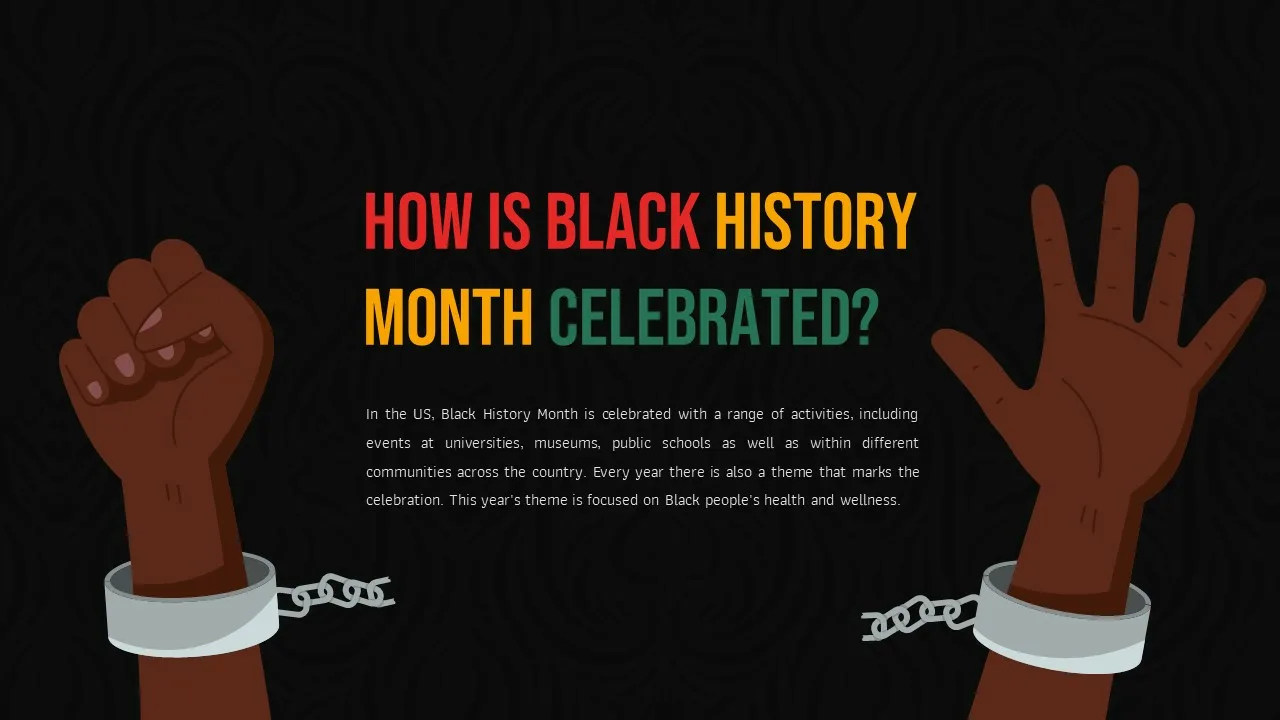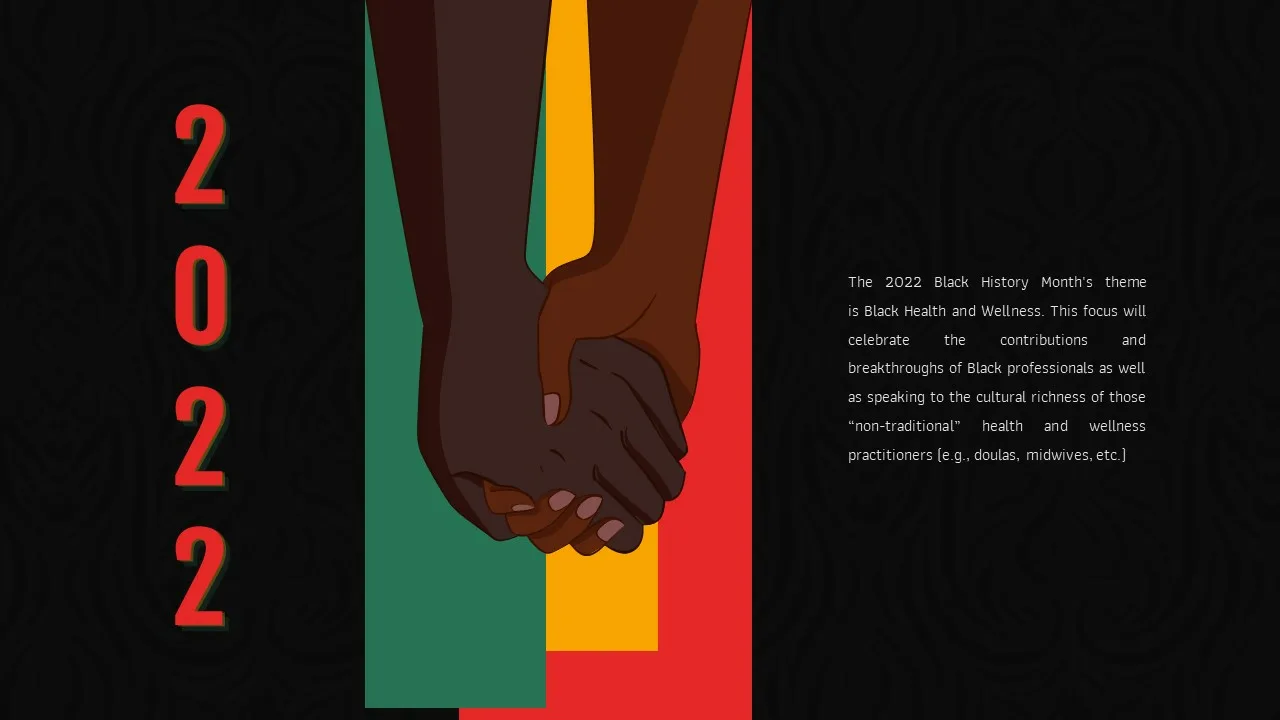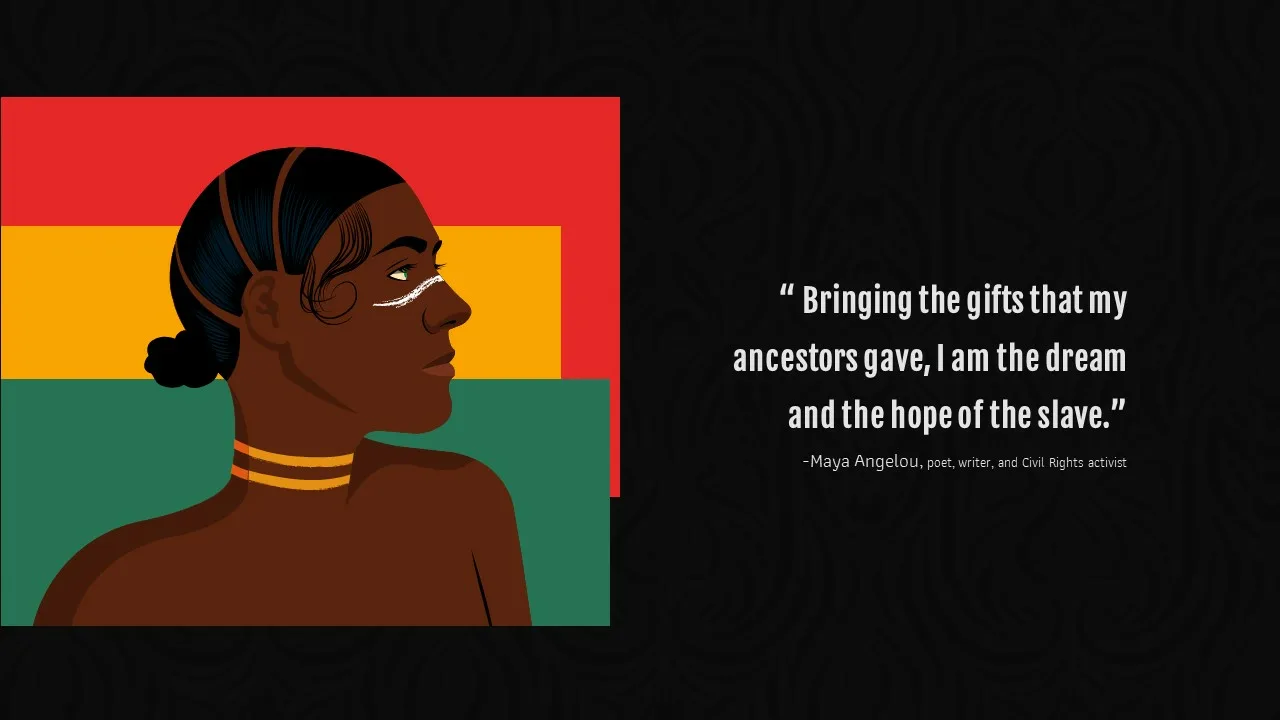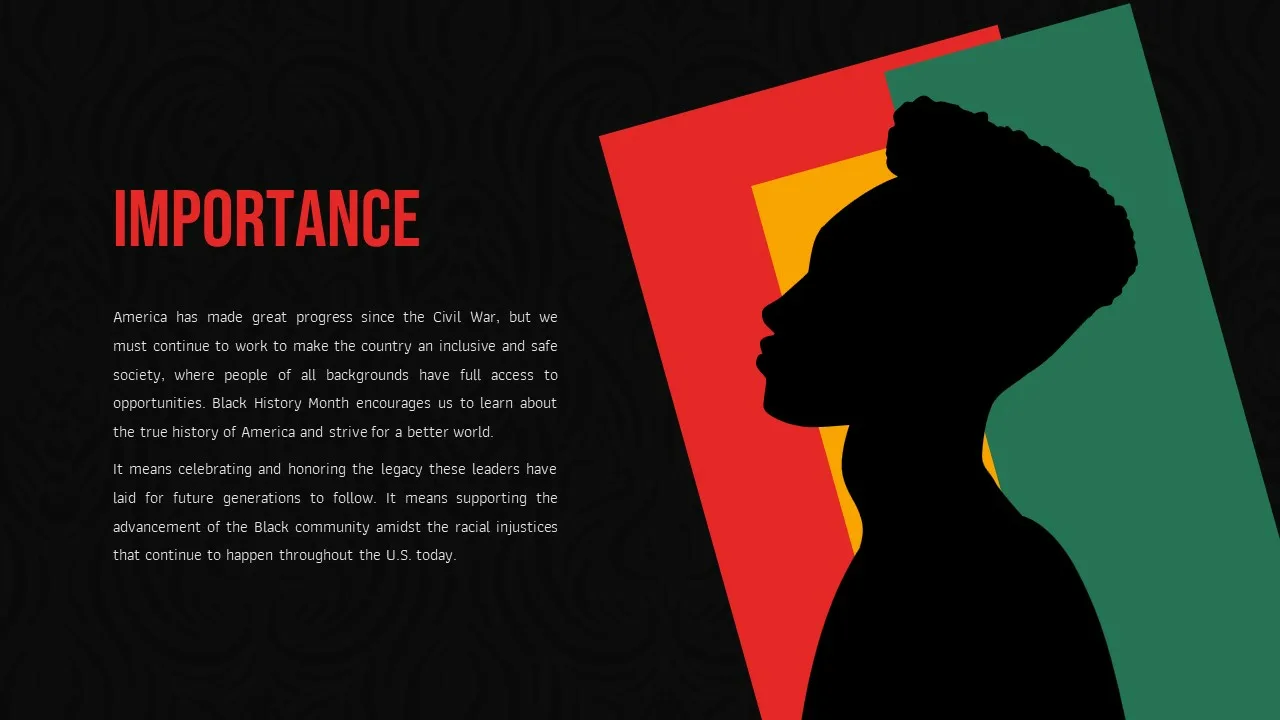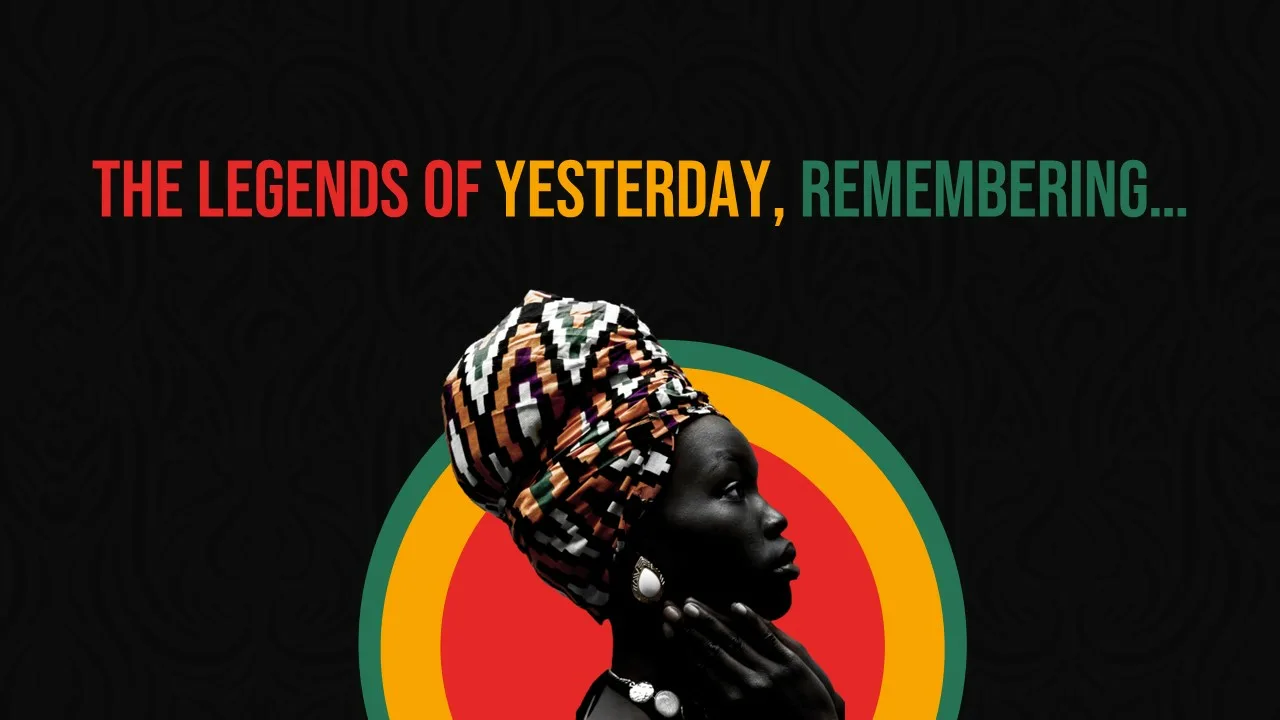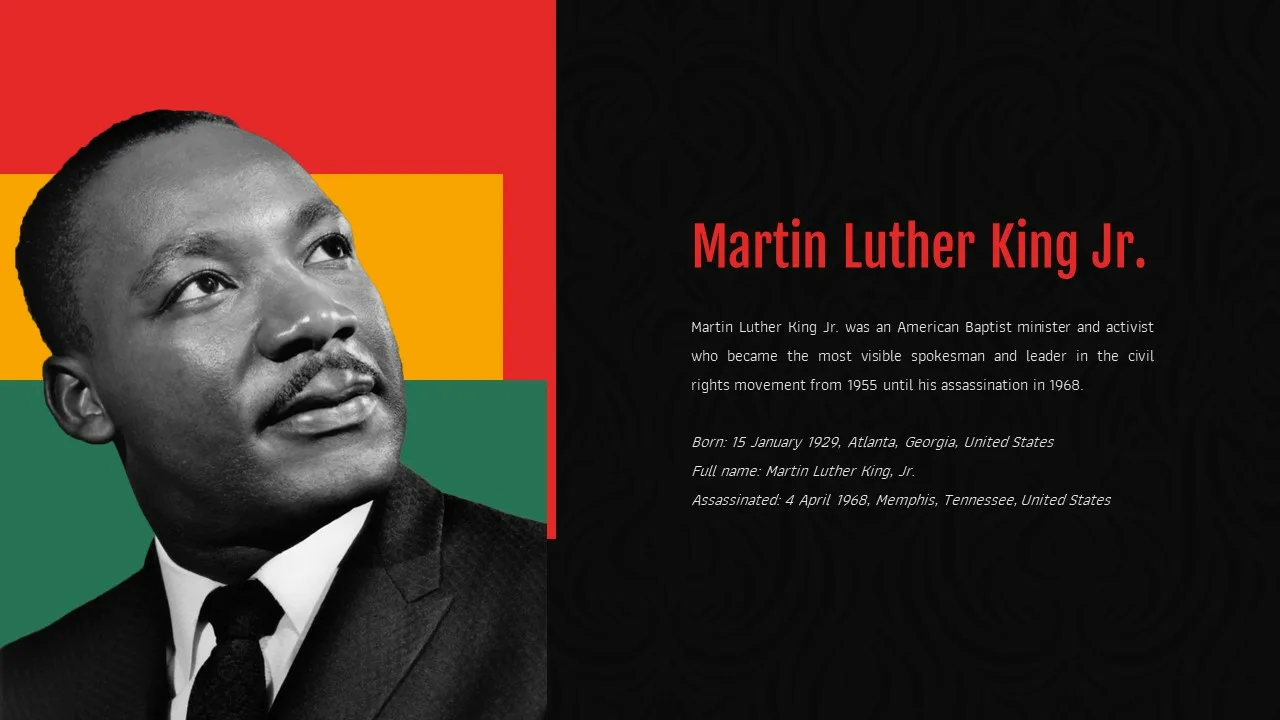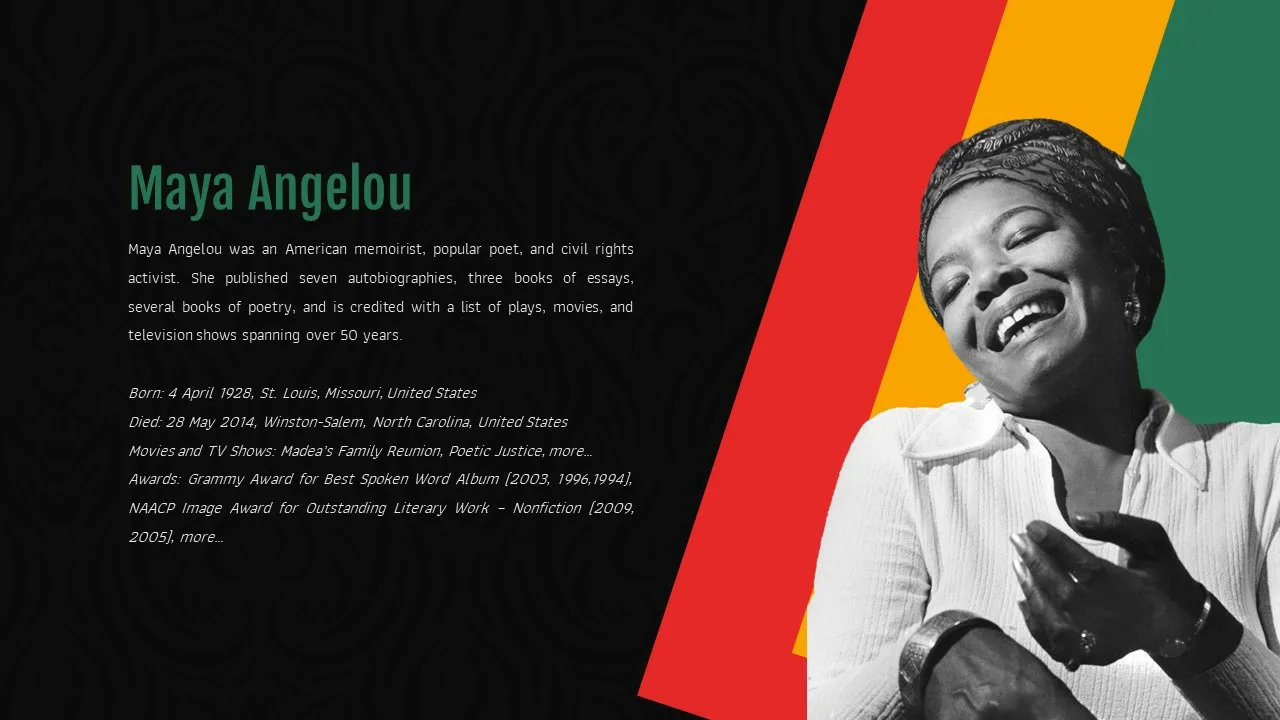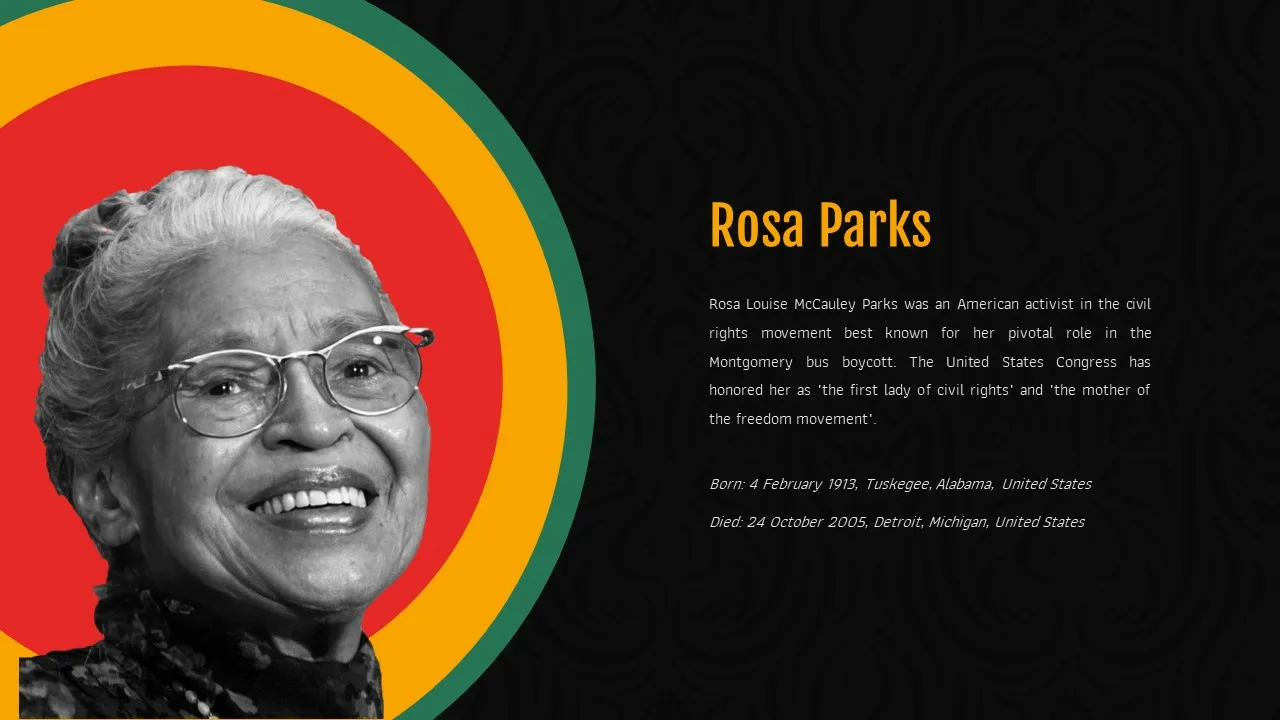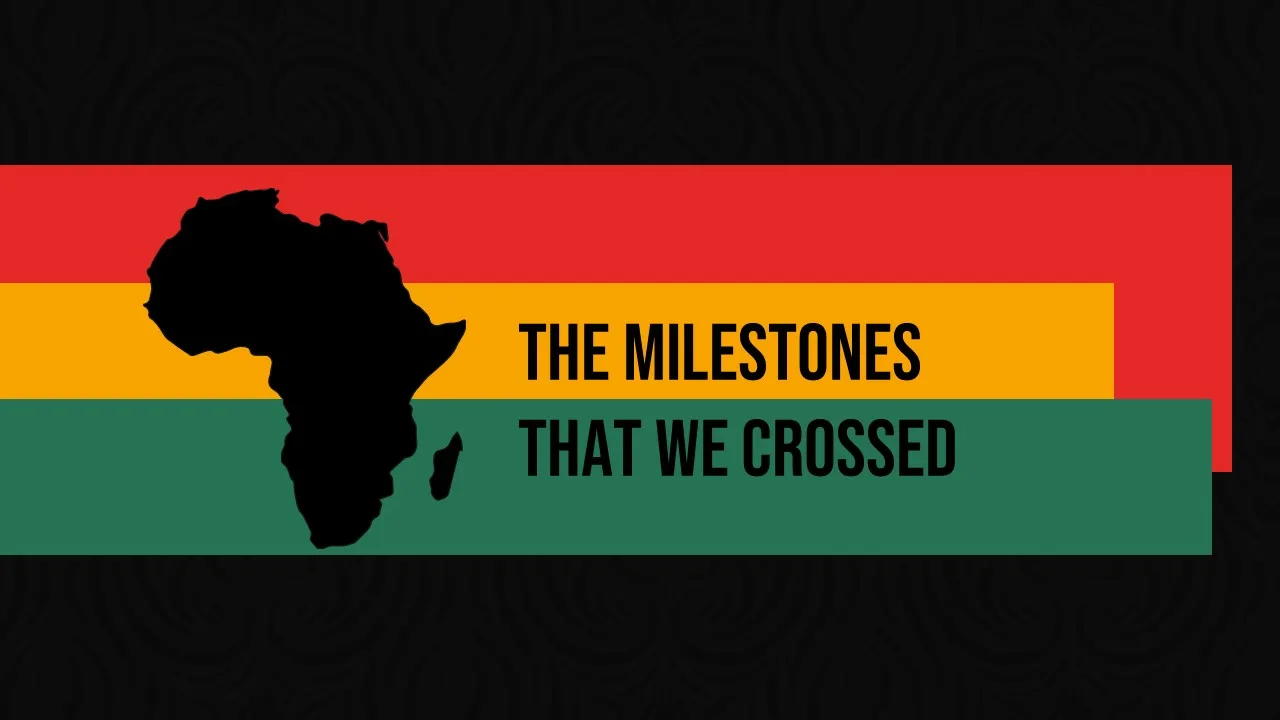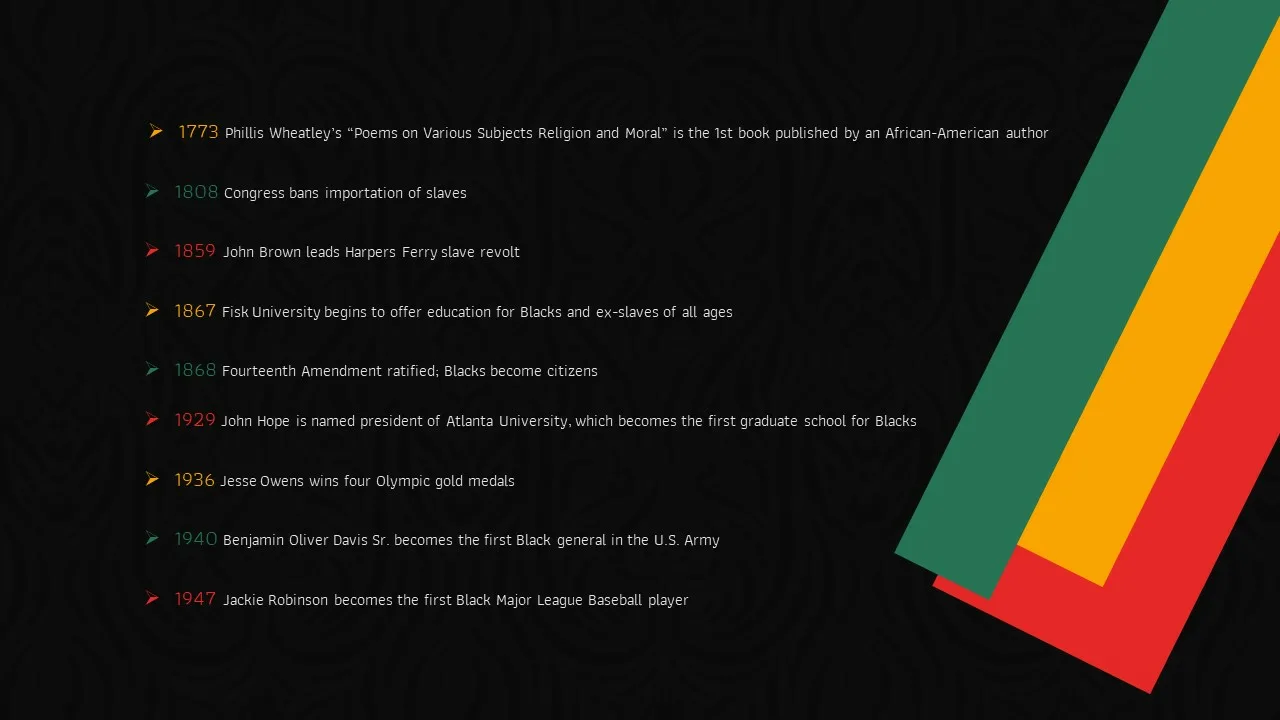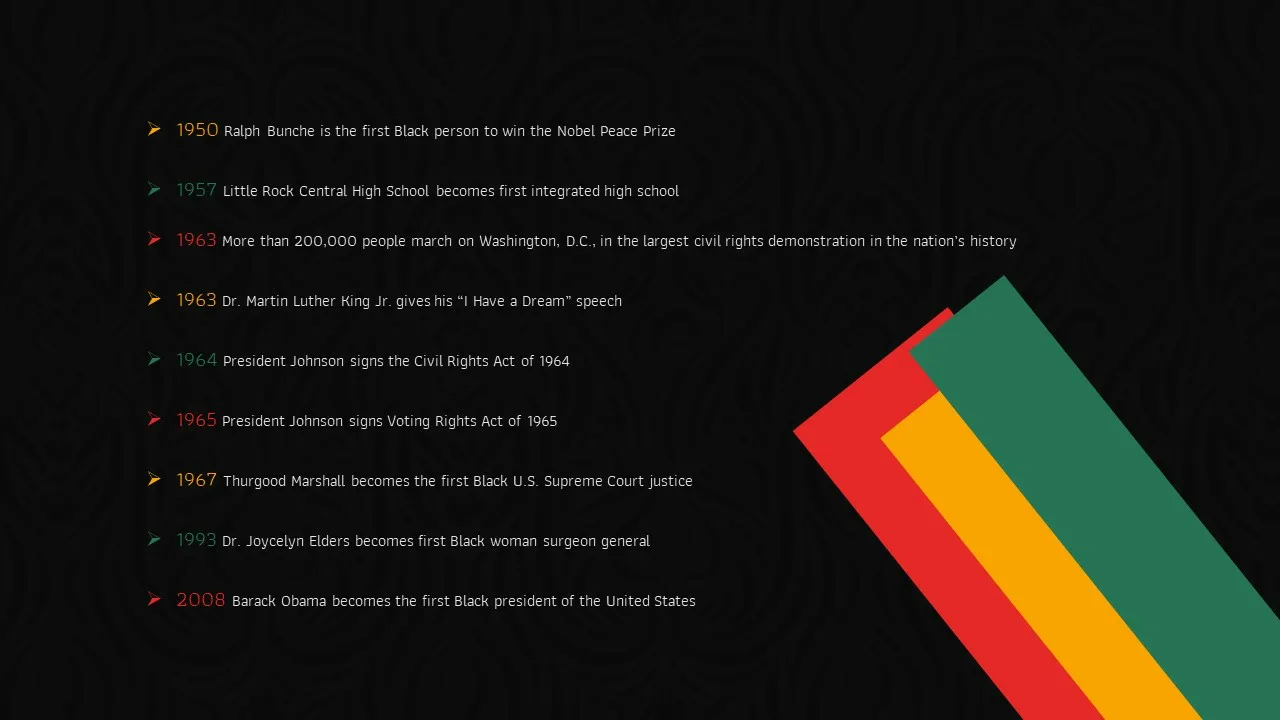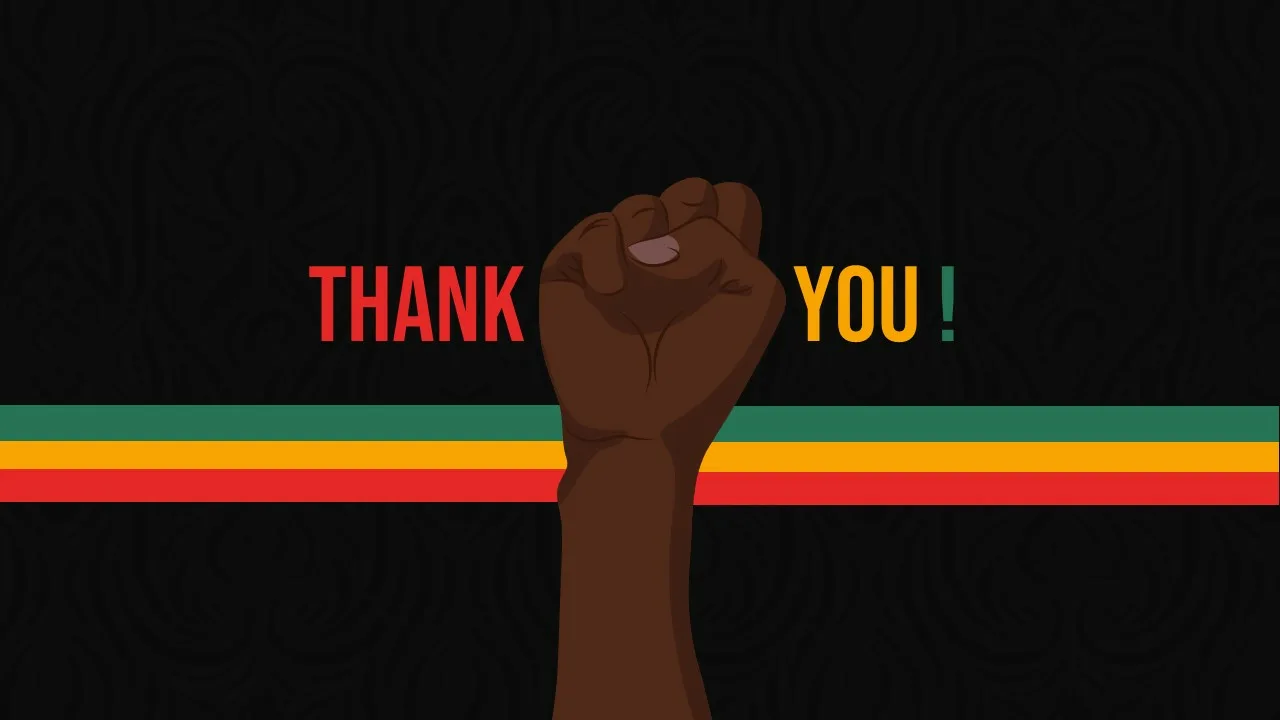 As we approach the start of another black history month, it's important to reflect on the achievements of black Americans. And also the major role they play in the history of the United States. This stunning black history month slide template features a collection of useful and engaging slides. This helps your audience to learn about black Americans' contributions throughout history.
You can find various colours that represent the black history month in these slides. Use these creative slides to attract and grab the attention of your audience. Starting with the origins of black history month, this template has slides covering all the key events and achievements of African Americans in an engaging and informative way. From the early days of slavery to the civil rights movement and beyond, this template also serves as a valuable resource for anyone wanting to gain a deeper understanding of black history.
So why not use these black history slides to give your presentations an extra touch of class and uniqueness. Make sure your audiences walk away with something useful and informative. Download these fully customizable and easy-to-edit templates now!