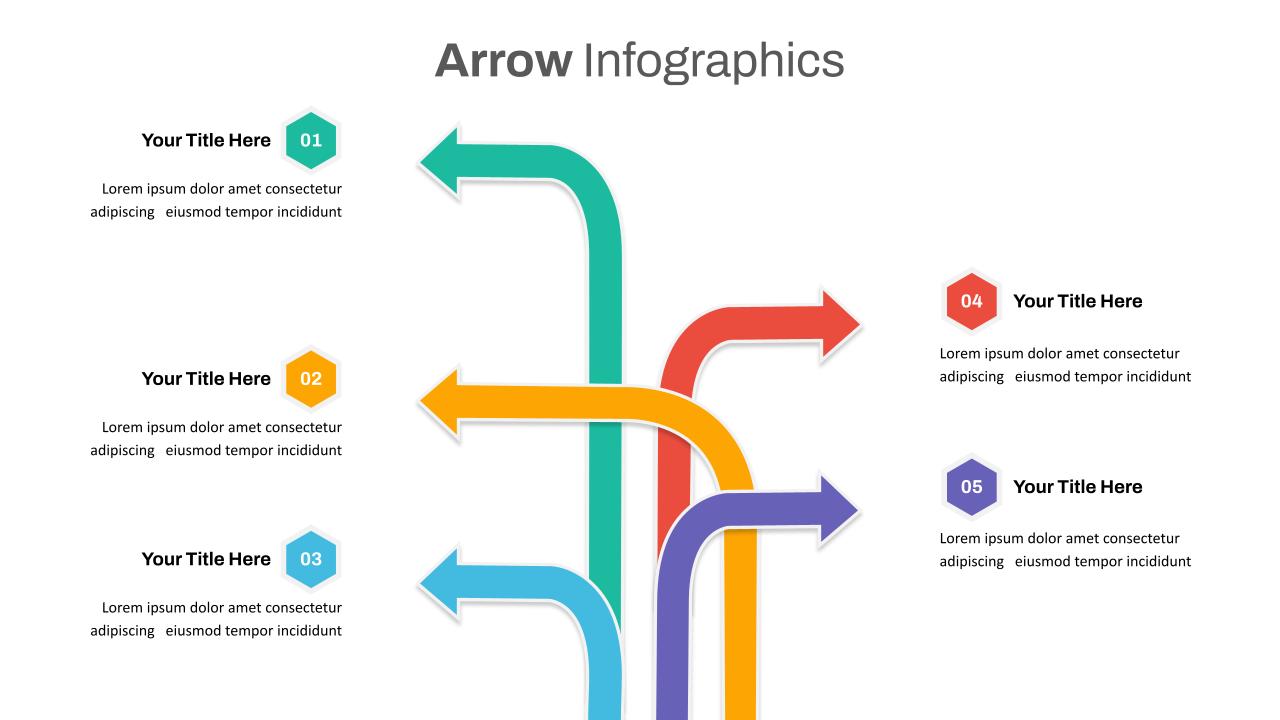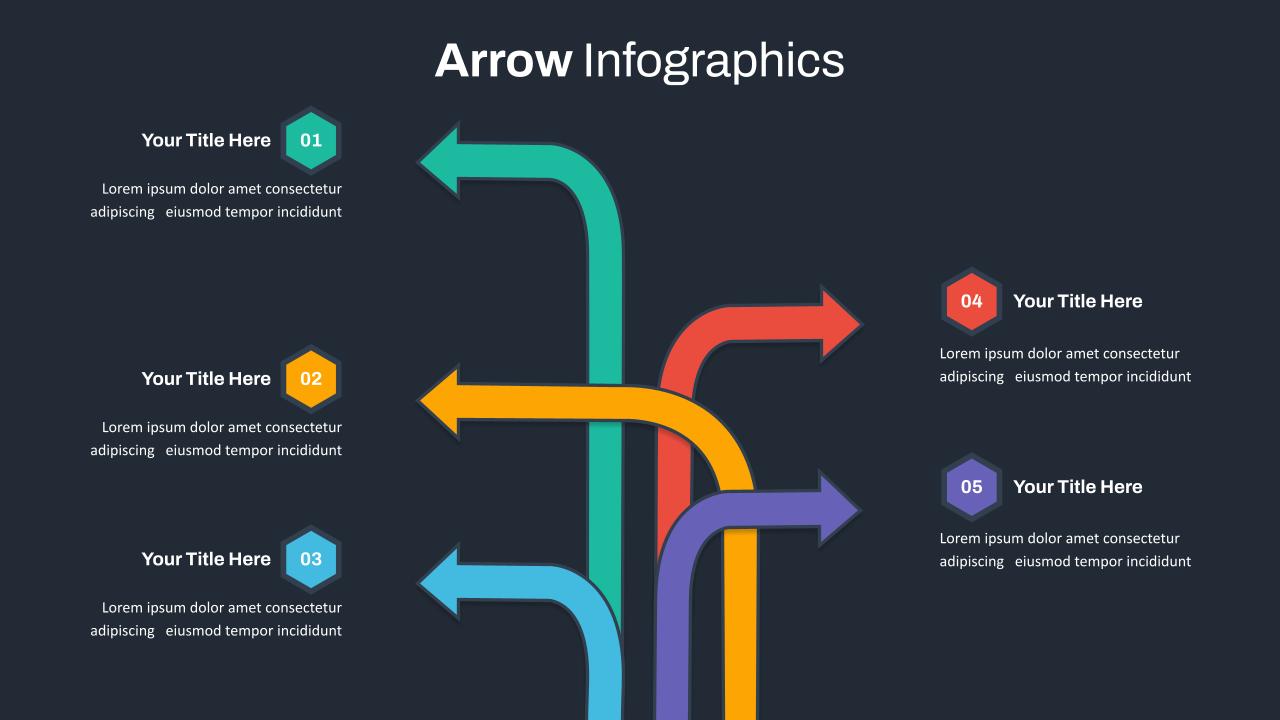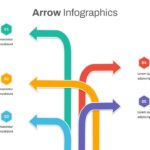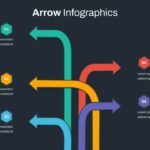 The Arrow Presentation Template is a widely embraced method for showcasing your ideas with flair. Its simple arrow diagram design is universally applicable, making it a welcoming choice for any type of presentation.
Whether you're illustrating product details, highlighting pros and cons, or visualizing financial trends, this template has you covered. It serves as an all-encompassing diagram for Google Slide business presentations, embracing a wide spectrum of industries and knowledge areas. With its adaptability and sleek design, it's your go-to tool for creating engaging and informative presentations that leave a lasting impact.
The Arrow Slide Template essentially integrates with any data, making it an indispensable asset for a range of business scenarios. From dynamic business meetings to impactful product launches, persuasive pitches, and even when you need to convey directions,
this template rises to the occasion. Its bullet-point arrow shapes play a pivotal role in illustrating complex concepts, guiding viewers through decision-making processes, and offering clear directions. With an extensive array of applications,
this template becomes an essential tool in your arsenal, helping you craft presentations that captivate, inform, and drive your message home effectively. Whether you're addressing stakeholders or colleagues, it is your companion for making points with precision and style.
This versatile design variant offers two distinctive backgrounds, providing ample space for incorporating your text, clipart, and logos.
With its vertical mixed arrow templates, you can address a wide array of topics, from growth and achievements to illustrating process flows. Additionally, these templates excel at guiding the viewer's focus to various segments, making it an asset for any presentation or visual communication need. Download it now!