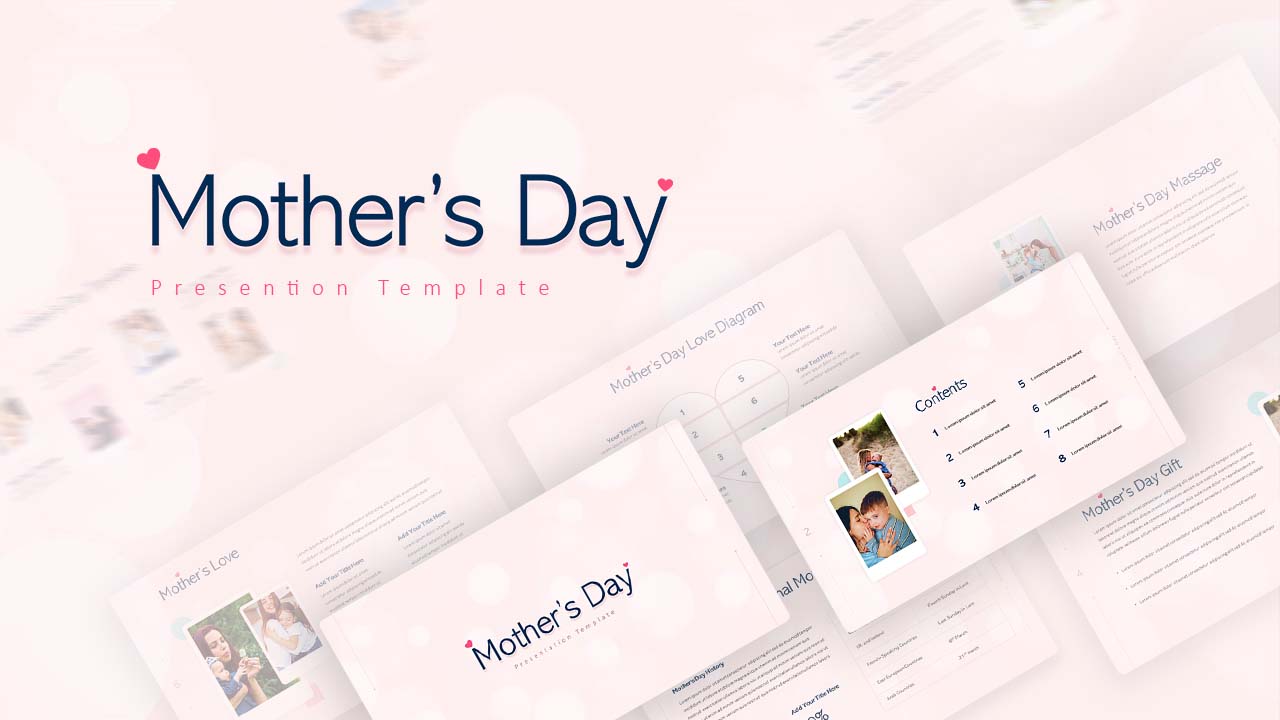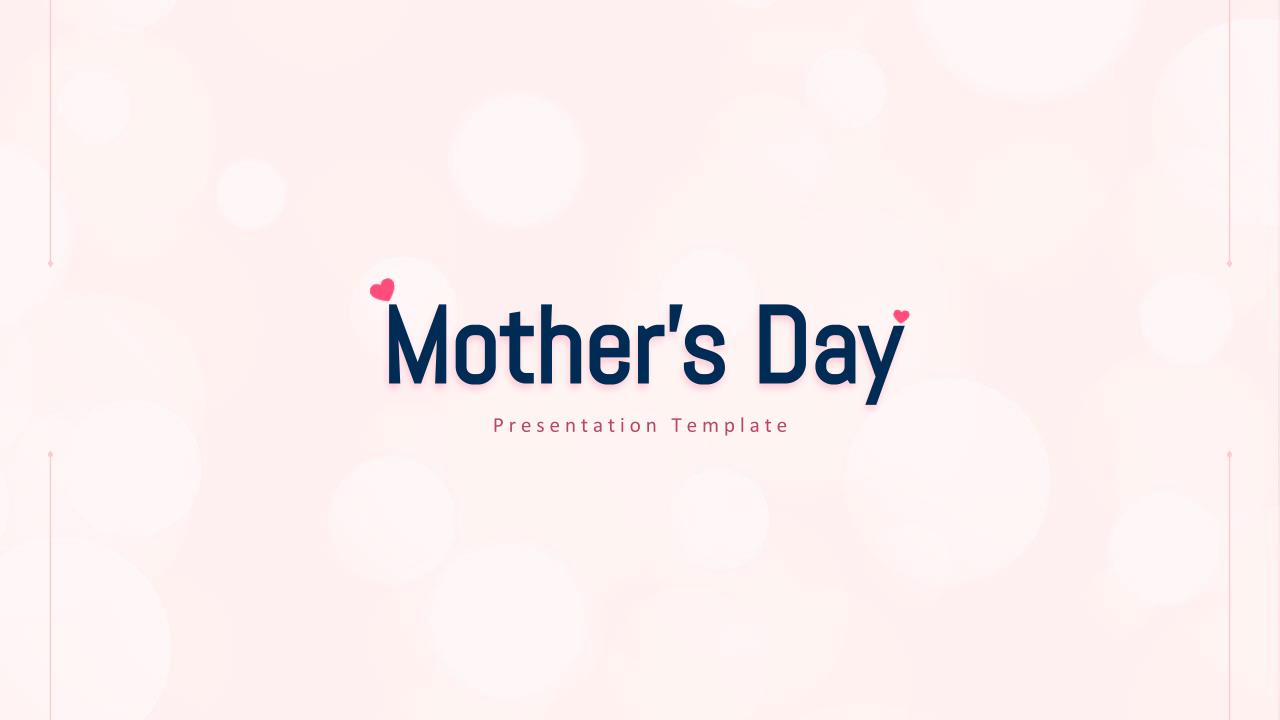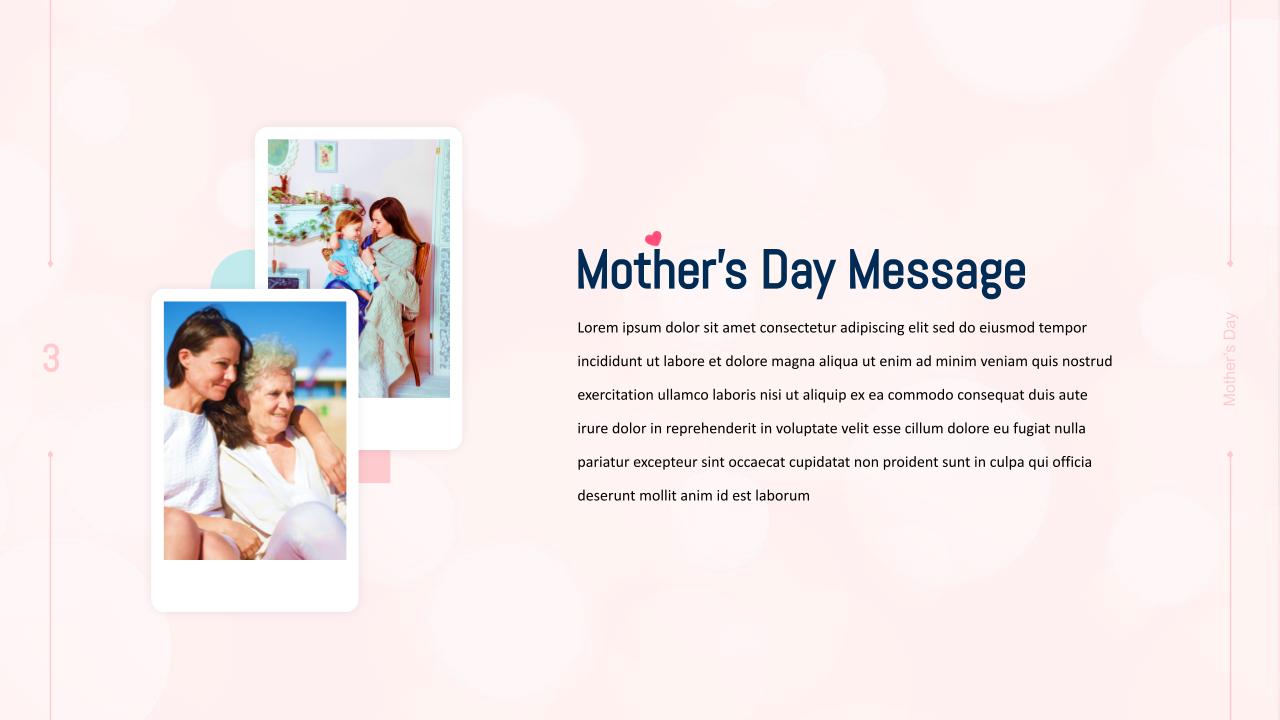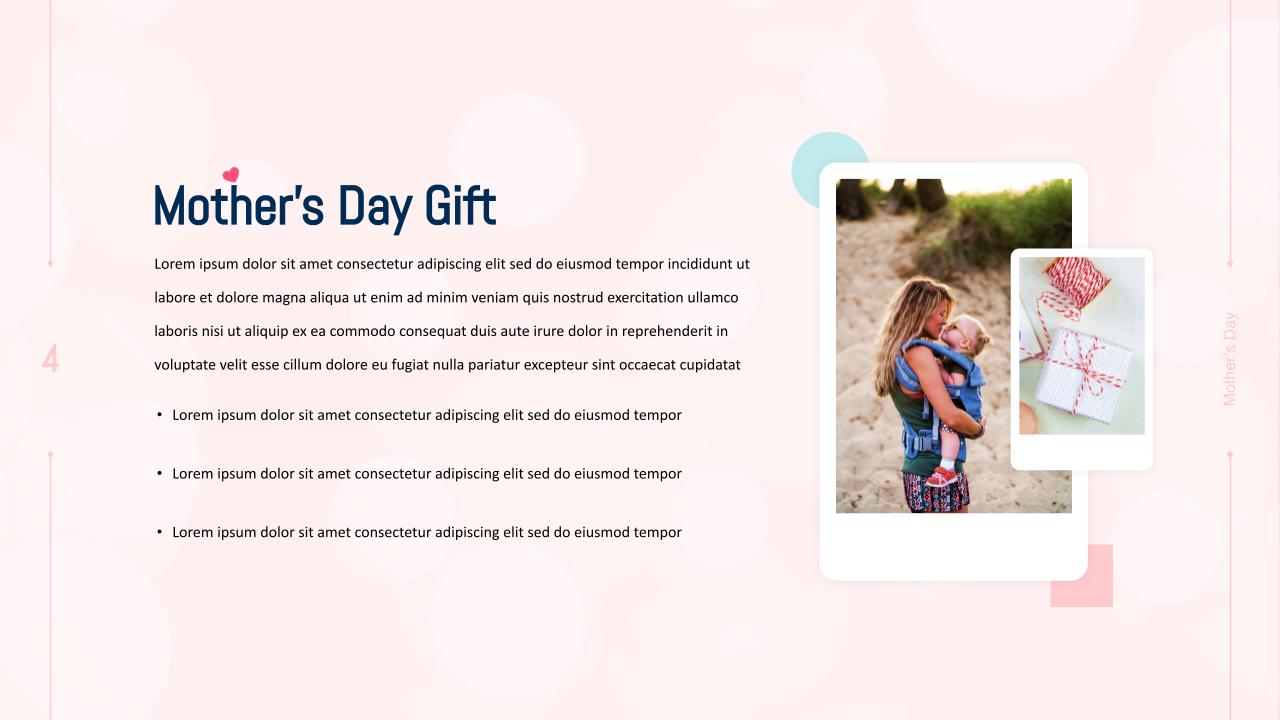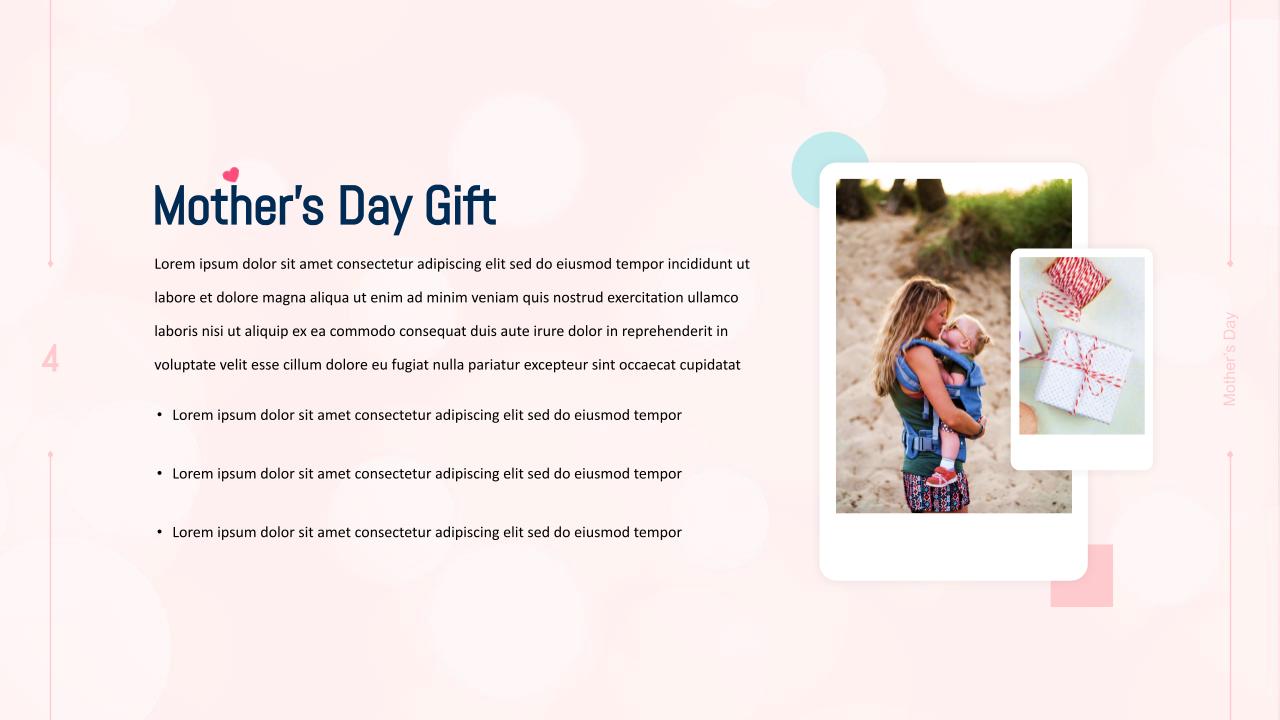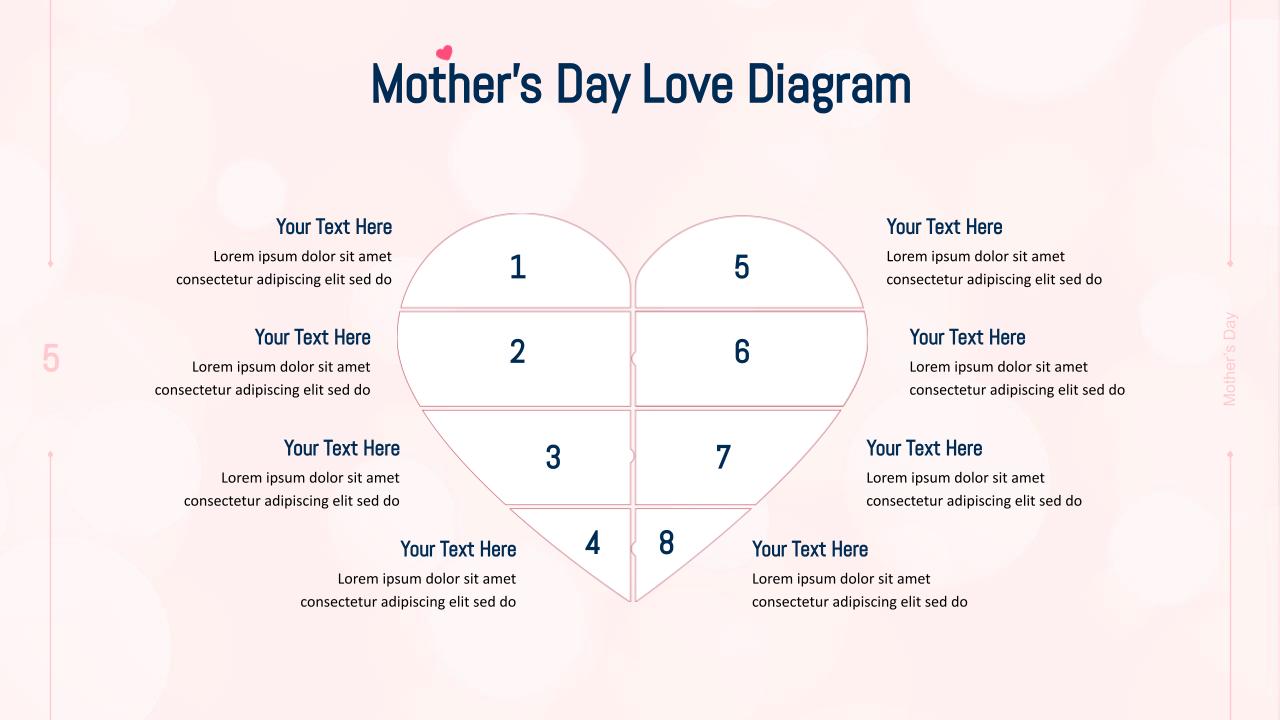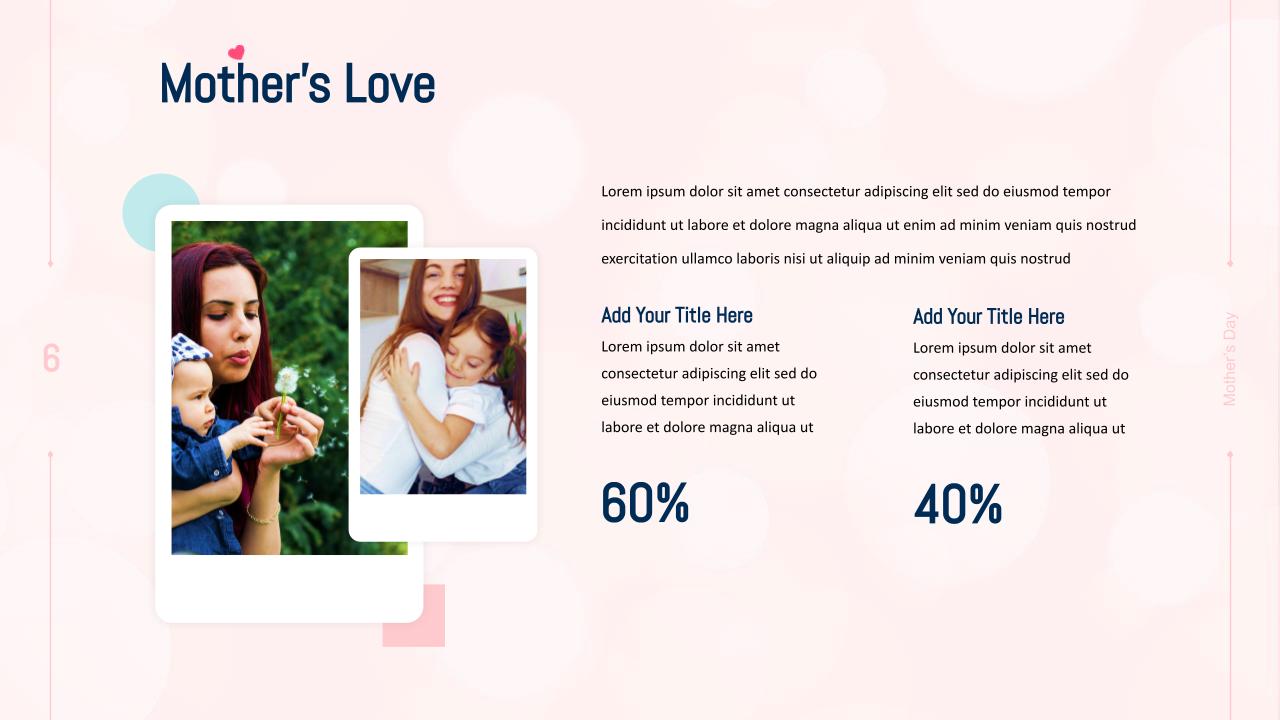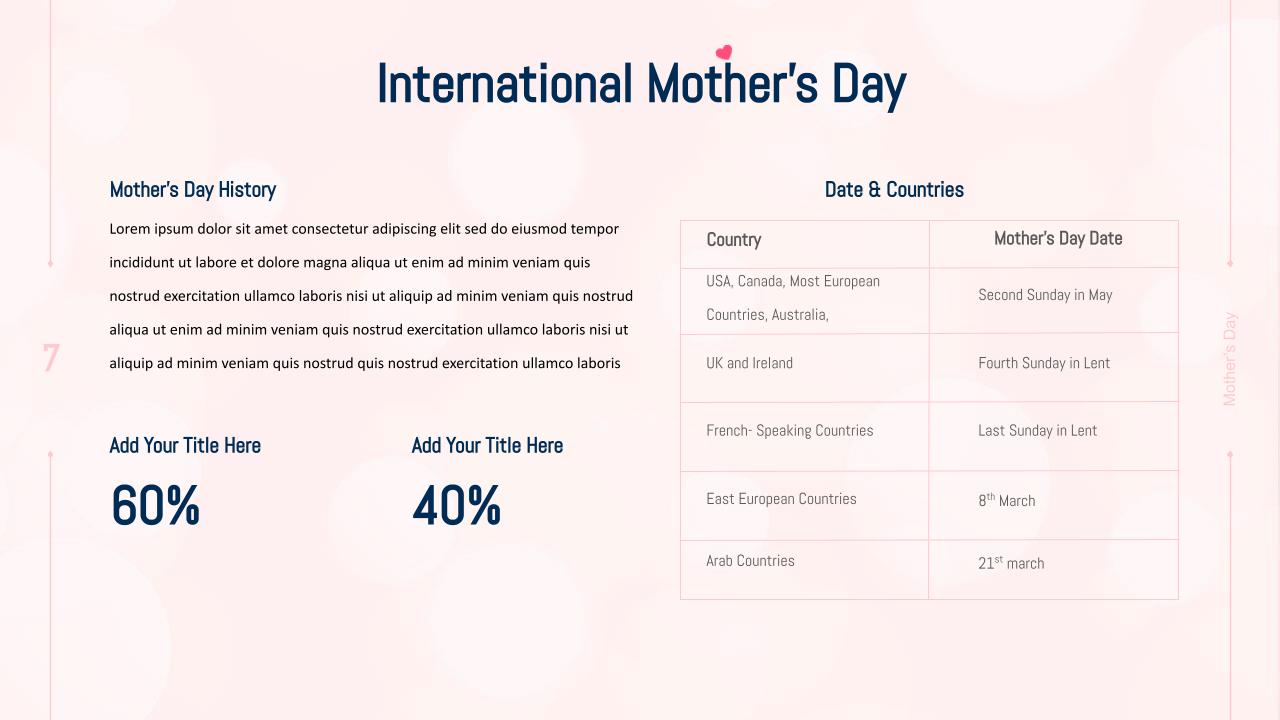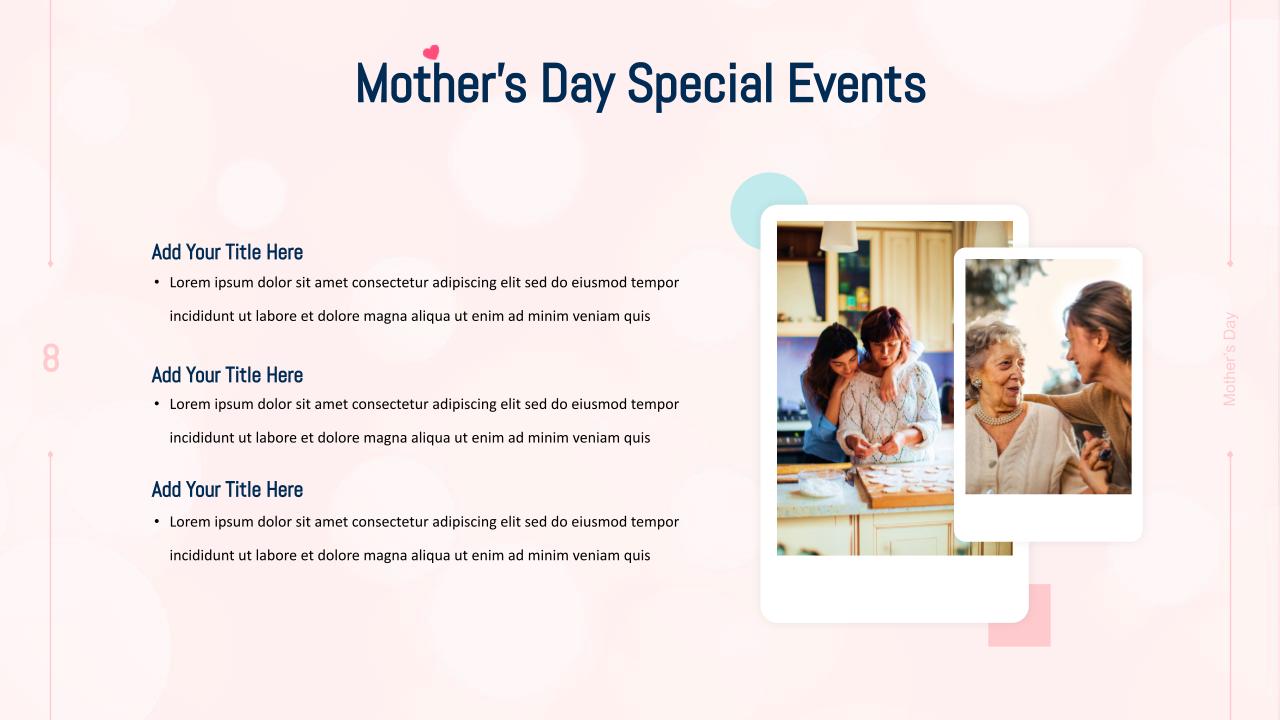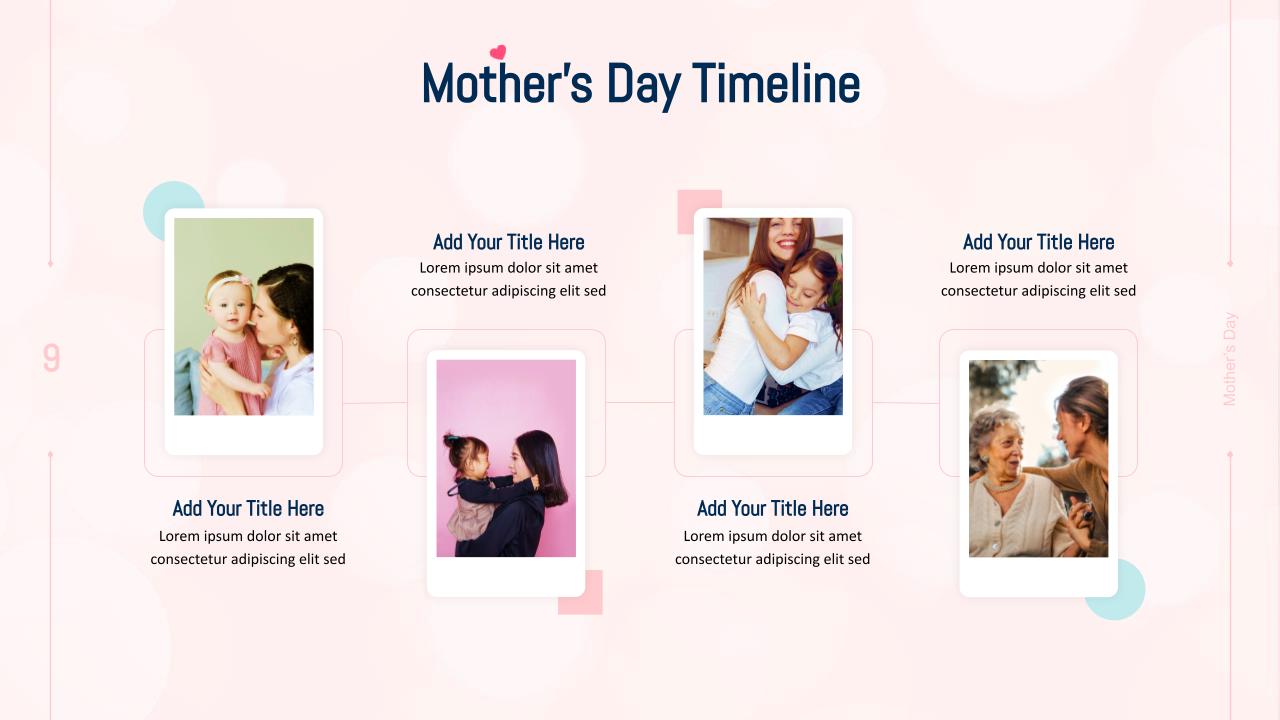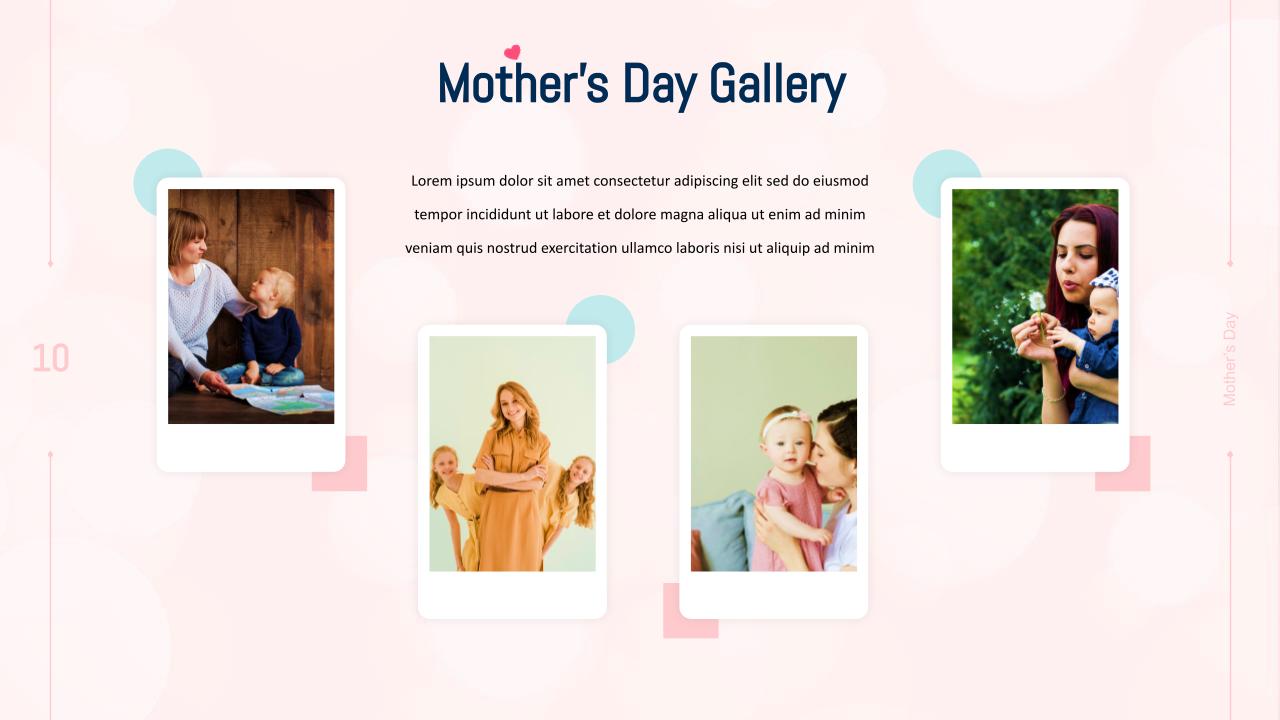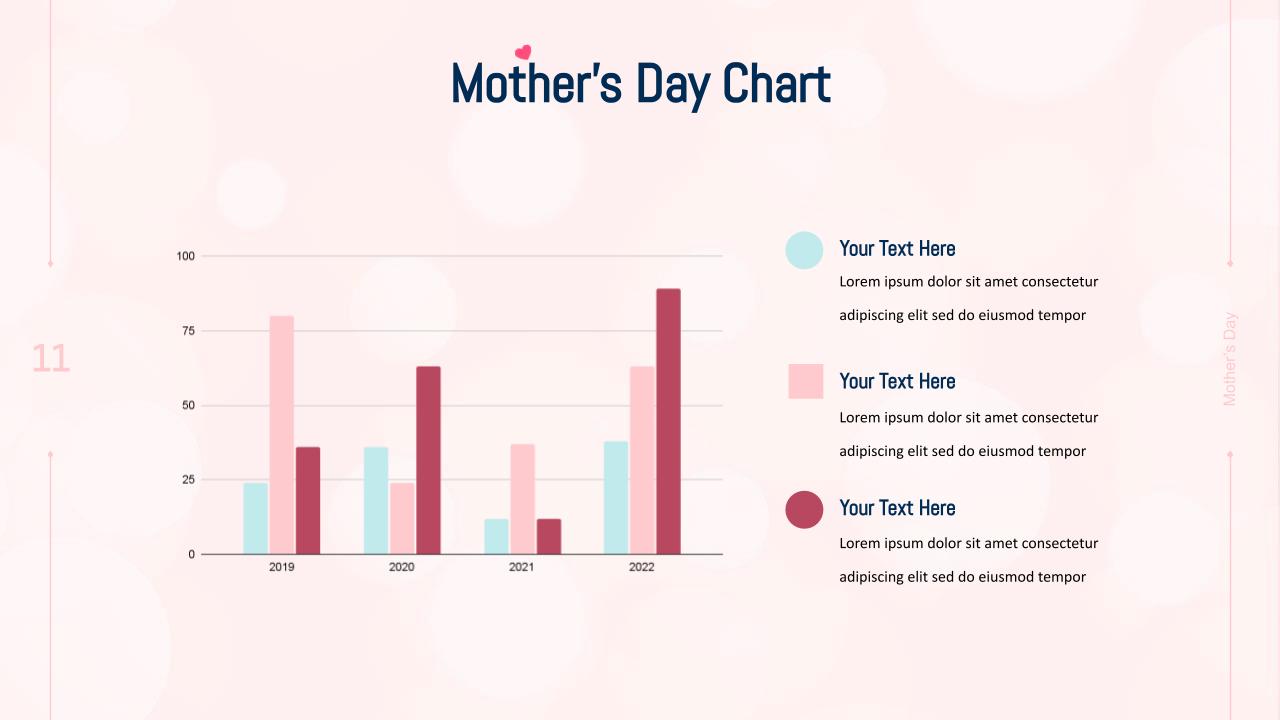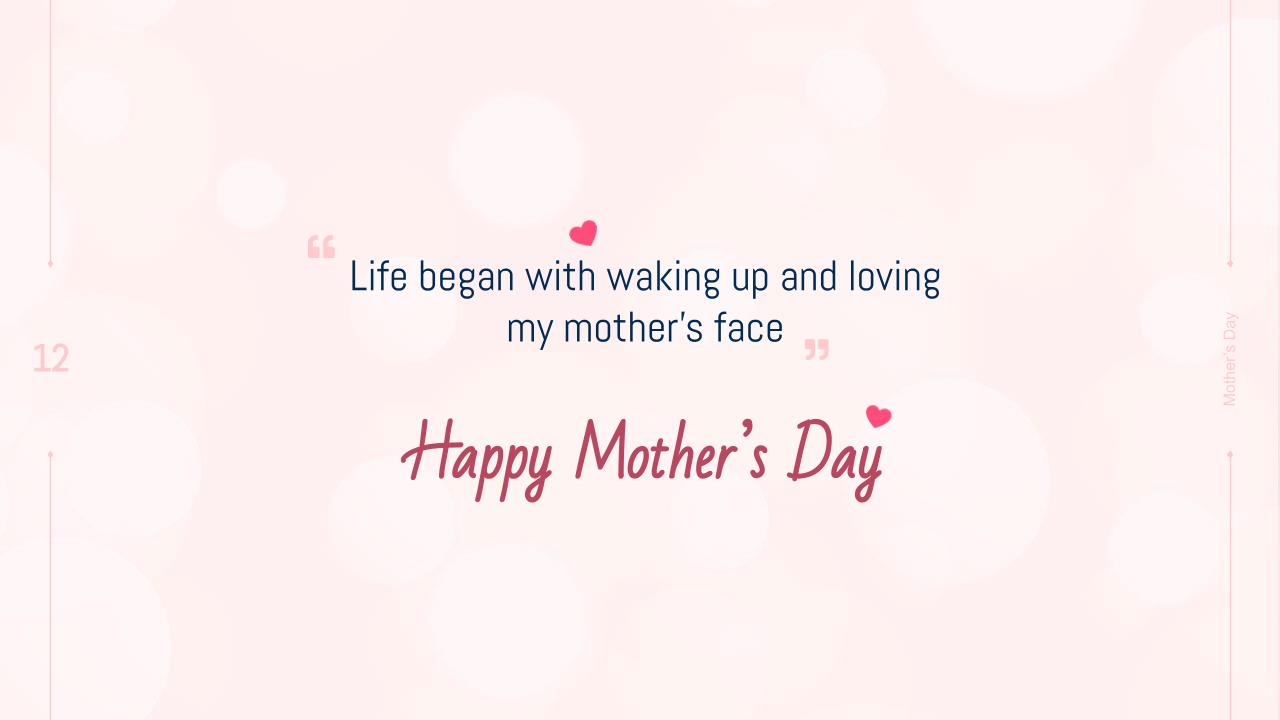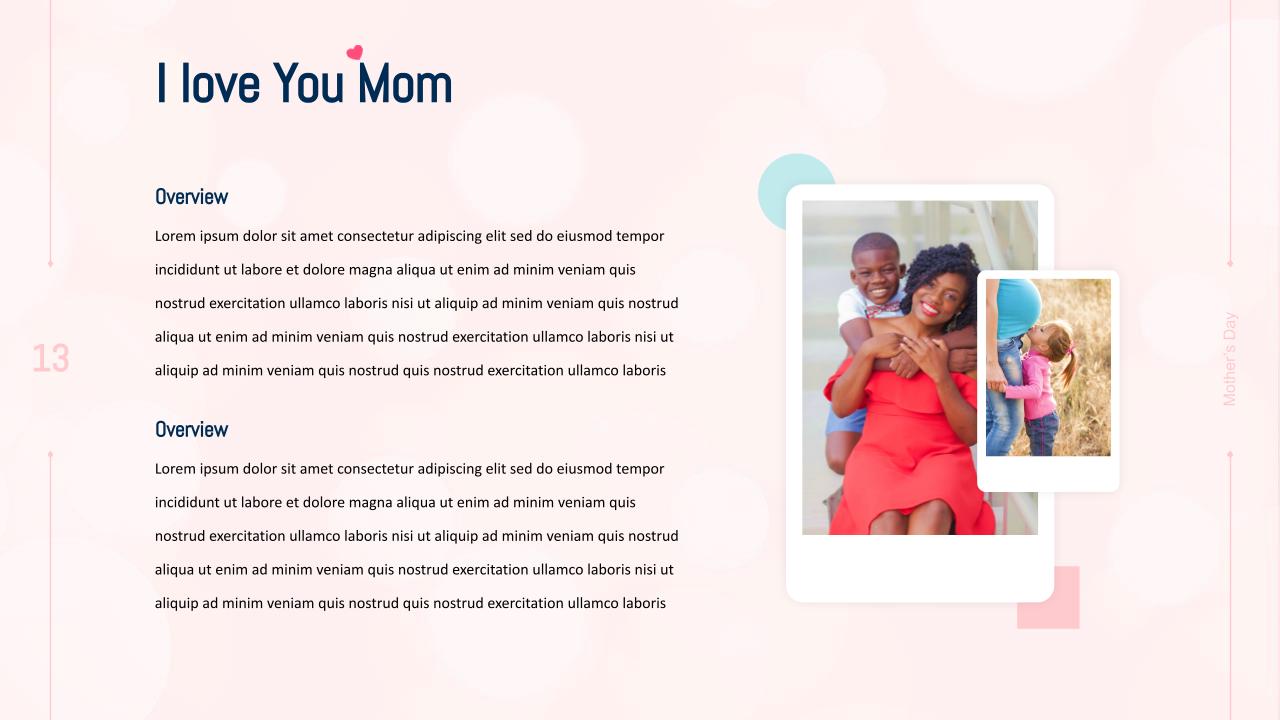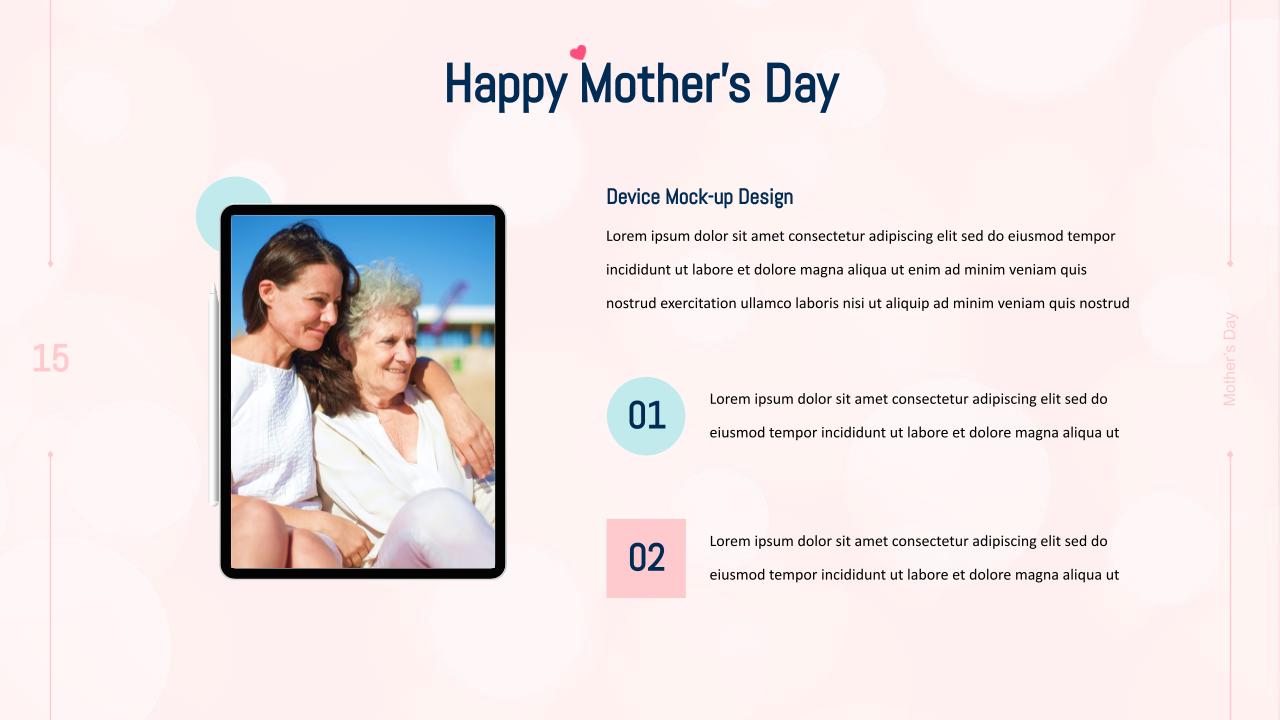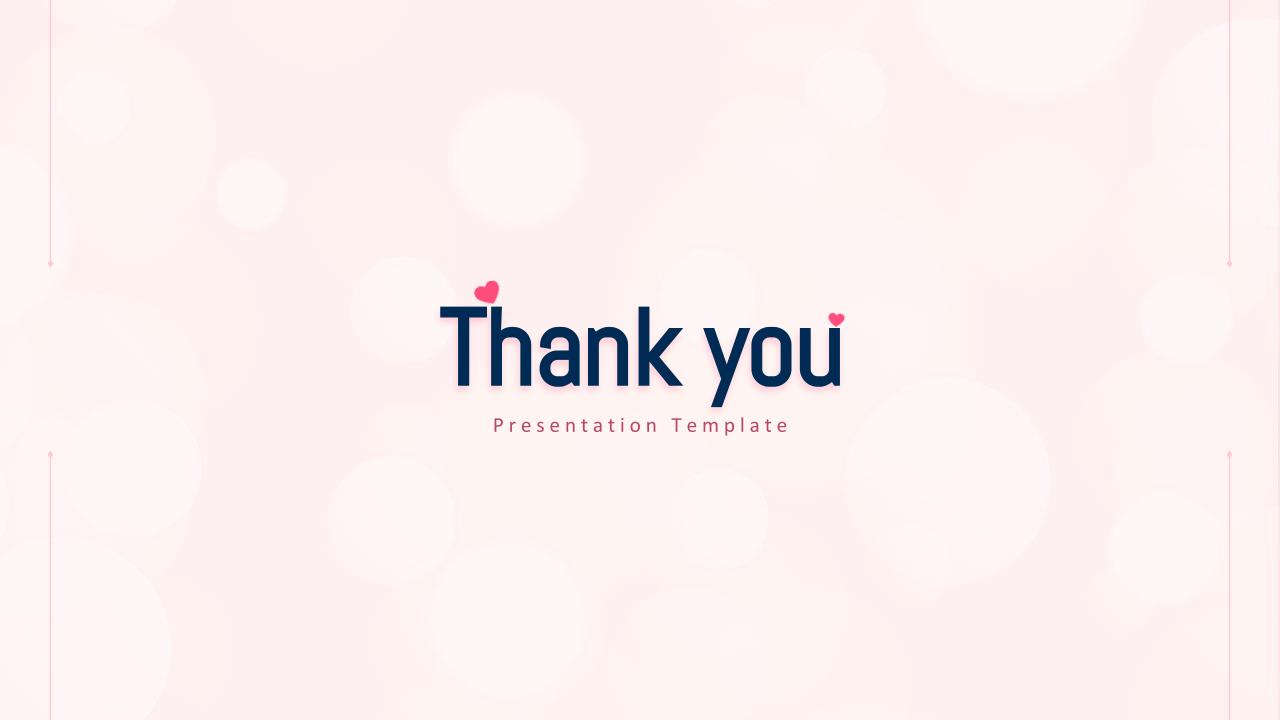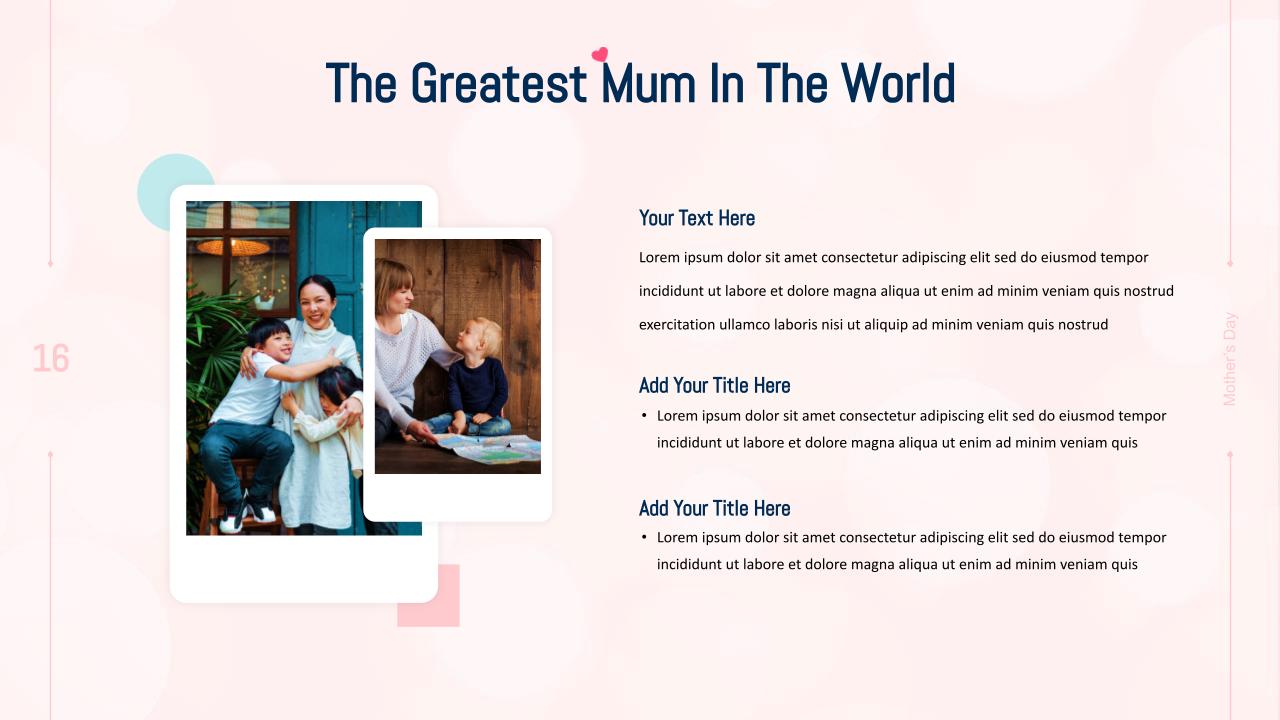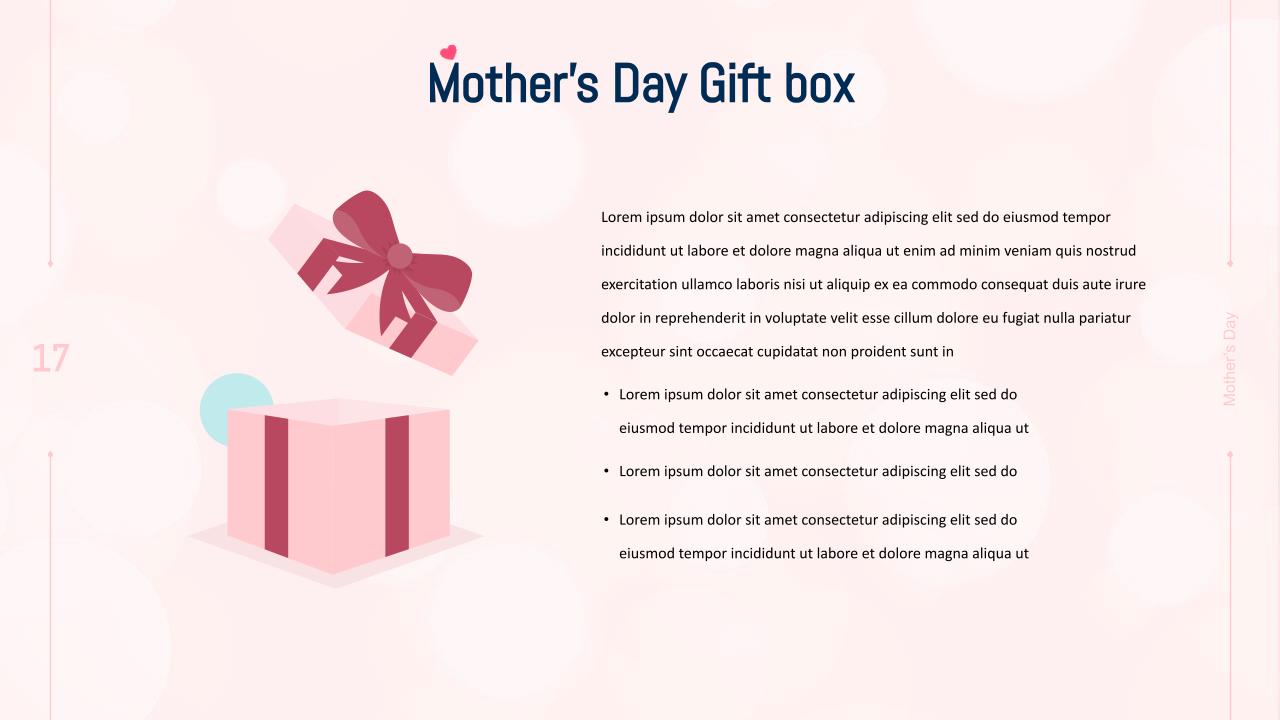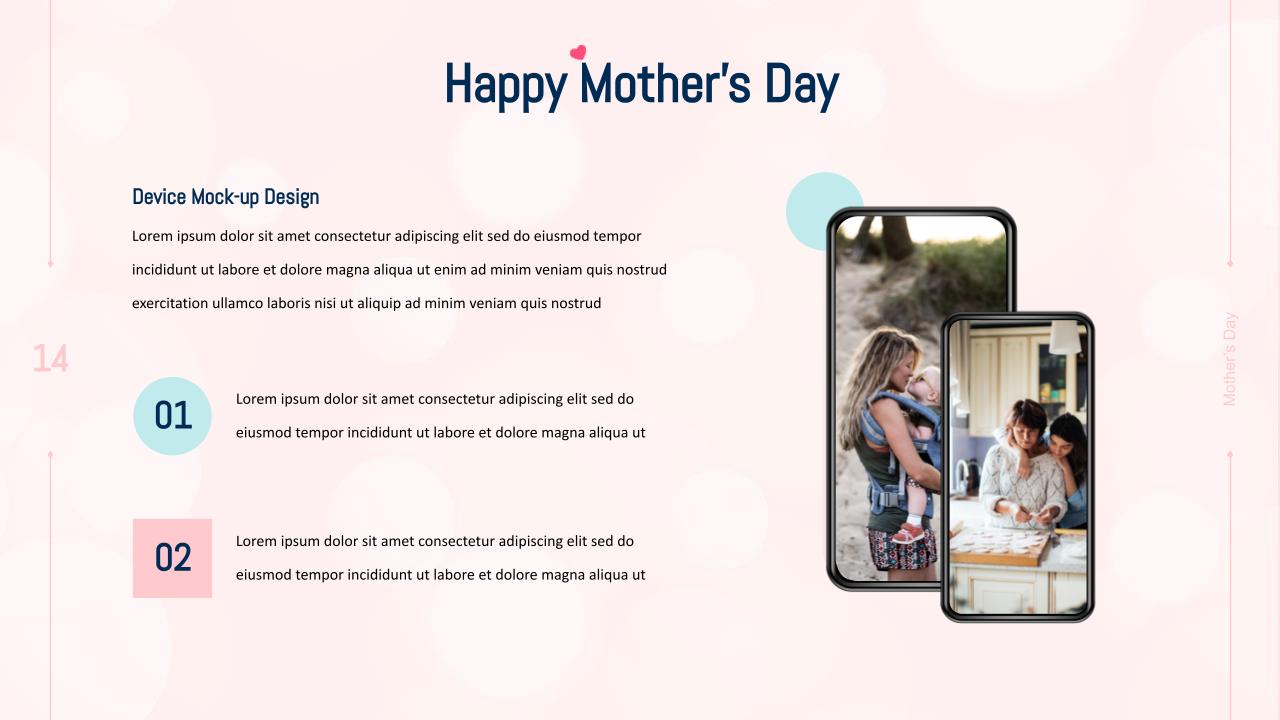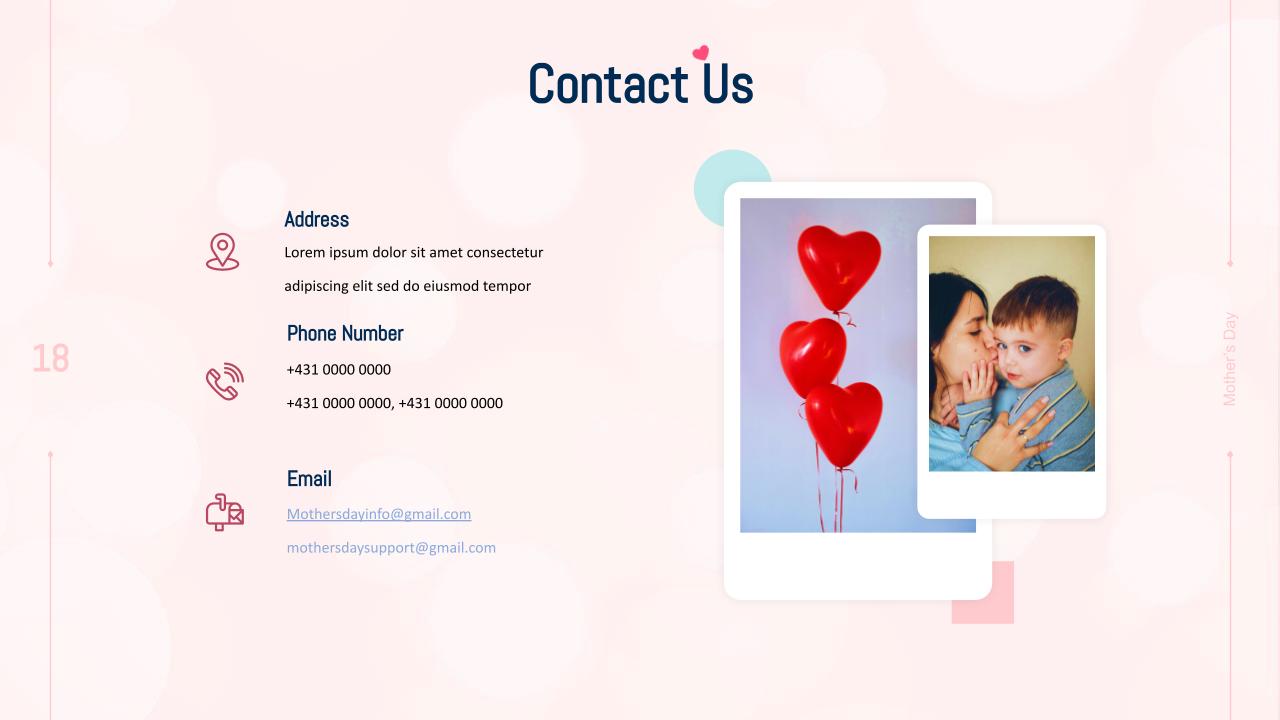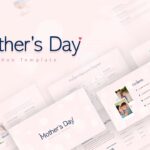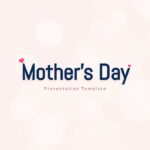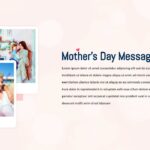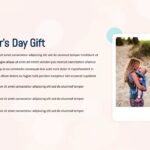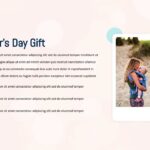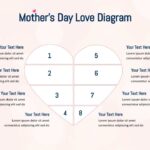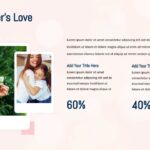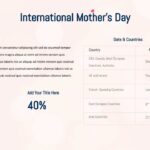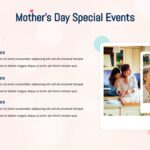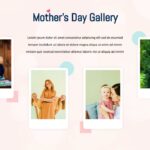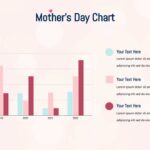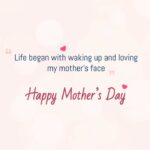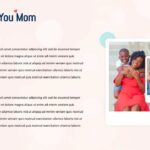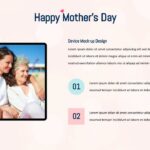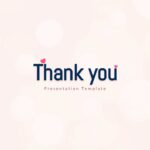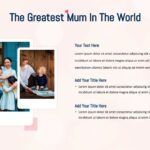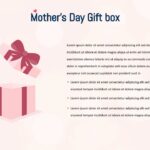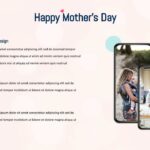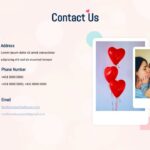 Celebrate Mother's Day in style with our exquisite Mother's Day Google Slide template! Designed with love and creativity, this template offers a charming and heartwarming way to convey your appreciation to the most important woman in your life. Whether you're planning a virtual family gathering, a school presentation, or a workplace tribute, our Google Slide for Mother's Day has you covered.
With this Mother's Day Slide Deck, we aimed for a design that embodies the qualities of beauty, functionality and a touch of affection elegance. The selection of images exquisitely captures the joy of this special day, radiating beauty. The typography and layout choices harmoniously blend, resulting in an efficient and visually pleasing presentation. Create heartfelt presentations to share cherished memories and stories about your mother using the picture-perfect slideshow. It is best for Online parties, and virtual meetings, including brunches and work-related presentations.
This deck contains 19 slides with cute and cool infographics that can be best for loving children and family members who want to express their gratitude and love on Mother's Day. Mother's Day Google Slide includes the following slides to express affection, respect and love:
Title slide for Mother's Day
Contents
Mother's Day message
Mother's Day gift
Mother's Day love diagram
Mother's love
International Mother's Day
Mother's Day special events
Mother's Day timeline
Mother's Day Gallery
Mother's rate
Happy Mother's Day (3 versions)
I love you, mom
The greatest mum in the world
Mother's Day gift box
Contact slide
Thankyou presentation
This Mother's Day presentation slide contains thematic images and photographs with editable text zones. Download this template and create a Virtual Mother's Day celebration.