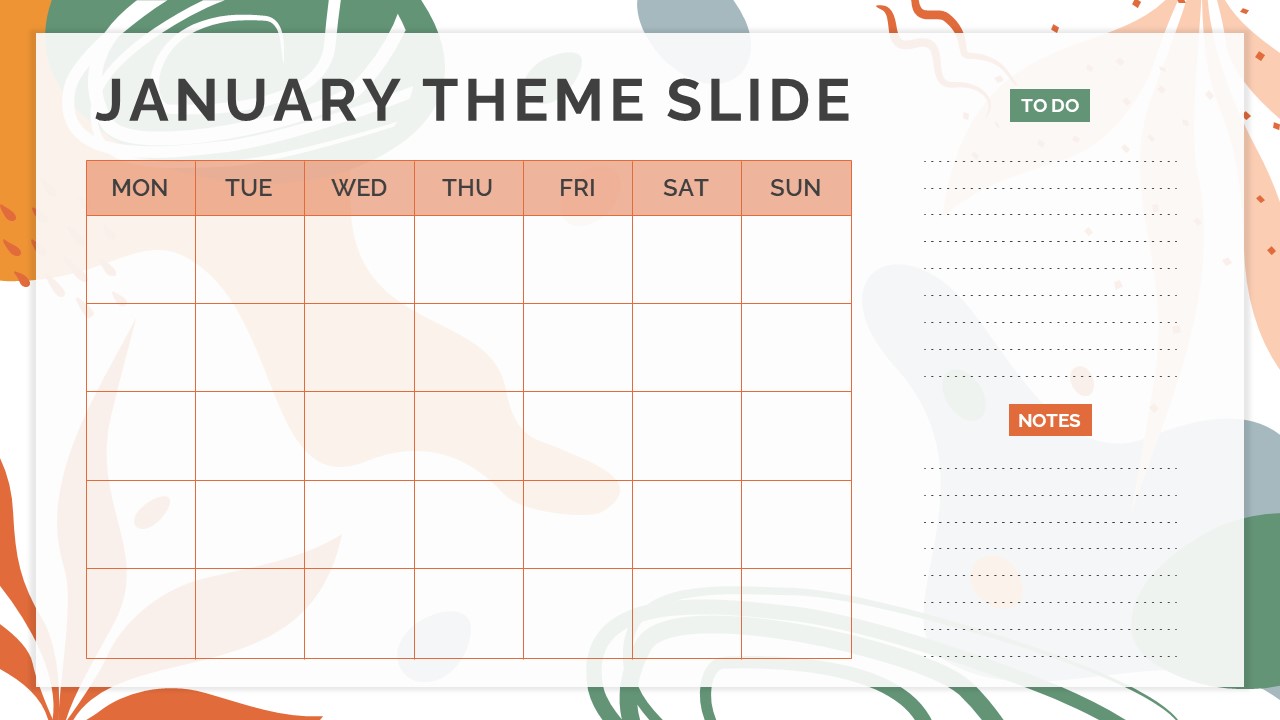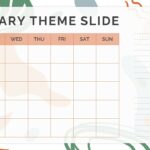 The January Slides Template is the latest calendar Ppt tailored for effective monthly planning. This simple infographic empowers users to impeccably edit and manage a spectrum of events, activities, tasks, and assignments, functioning as an interactive day planner. Within its well-structured columns, users can effortlessly incorporate reminders, ensuring important dates are never missed. Moreover, the dedicated sections for To-Do lists and Notes provide an ideal space for documenting forthcoming activities, fostering meticulous organization.
The January Google Slides Template goes beyond the ordinary, offering unparalleled customization options for charts,
columns, and color schemes, thus allowing for a personalized touch. By harnessing the power of this template, individuals can download, tailor, and execute their plans with precision, rendering the monthly planning process both efficient and visually engaging. Choose day planner slides now!