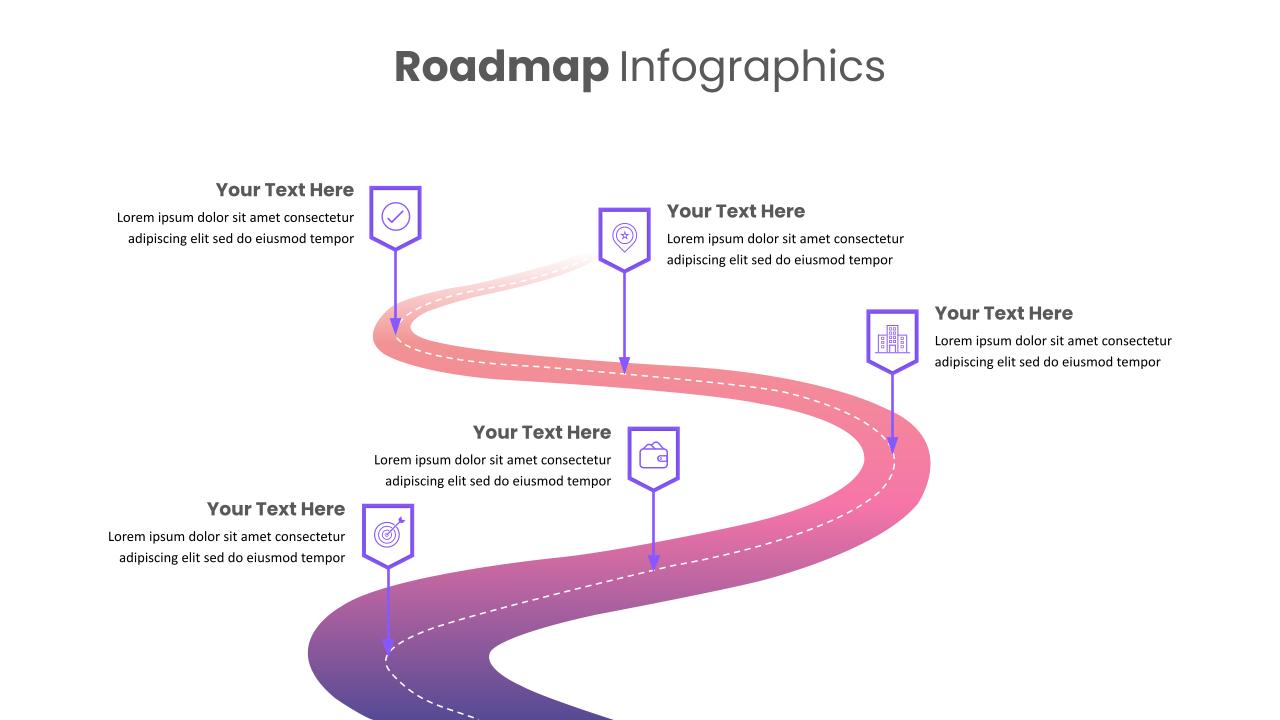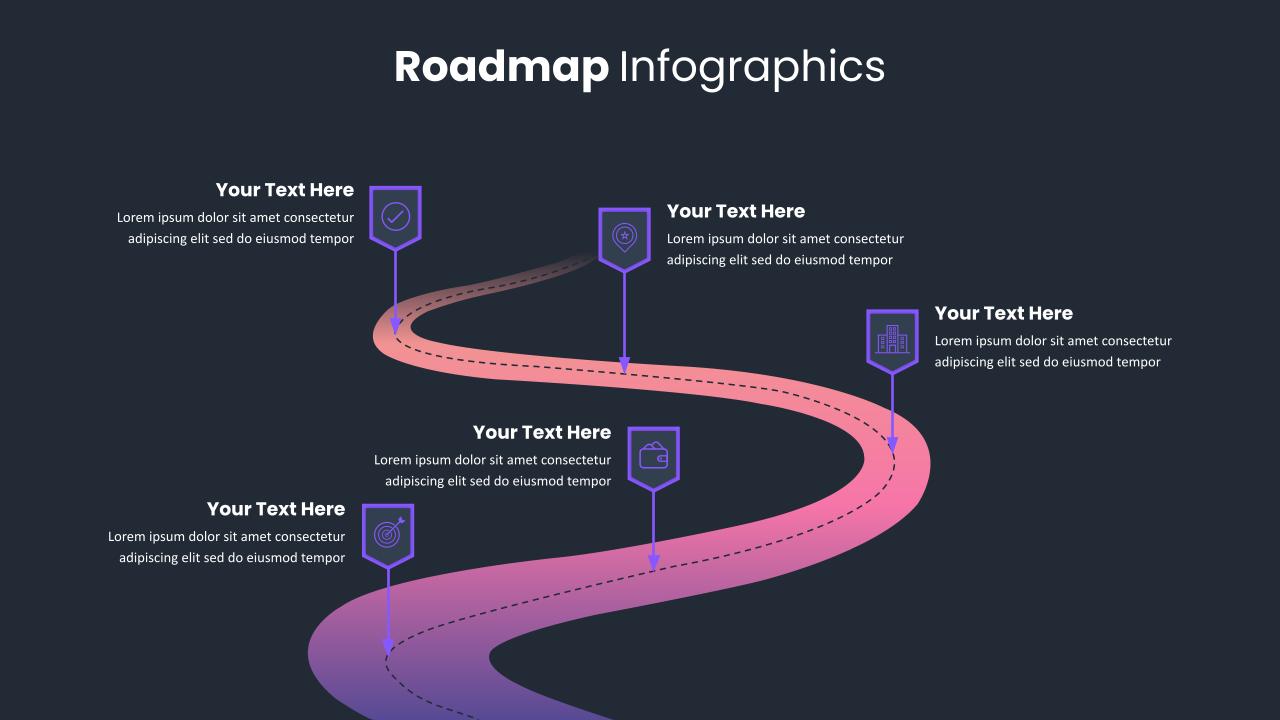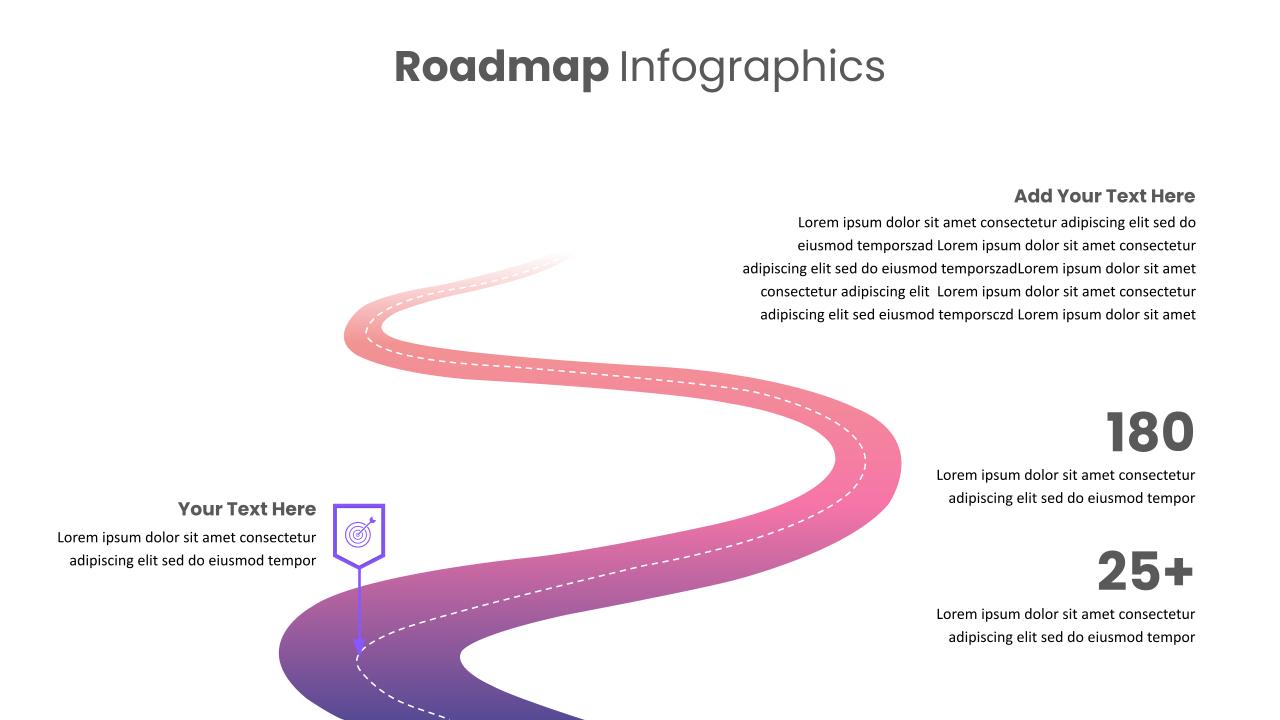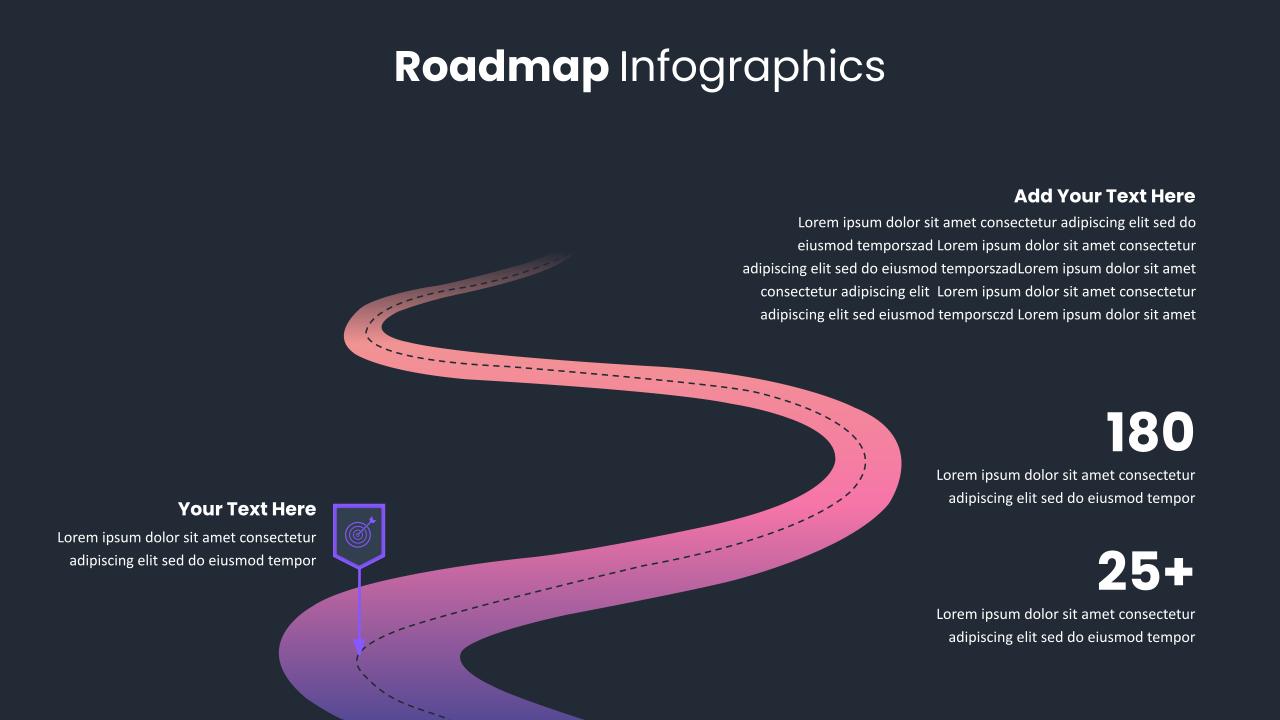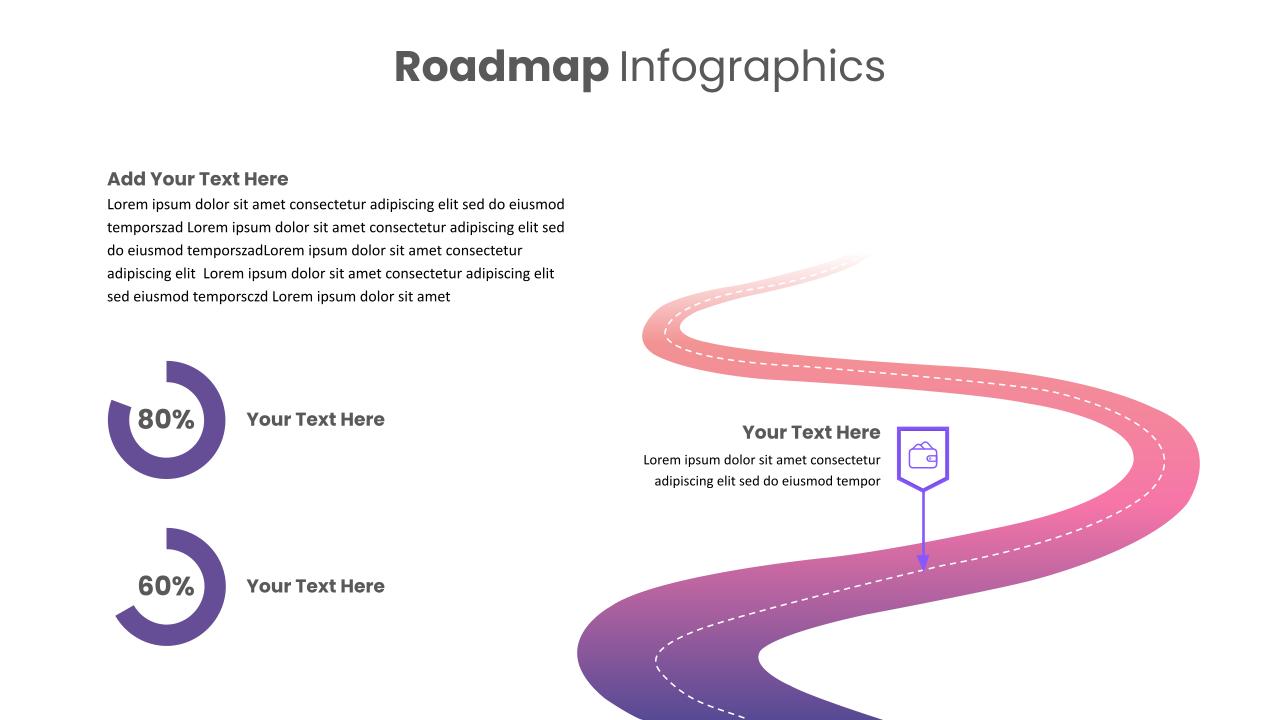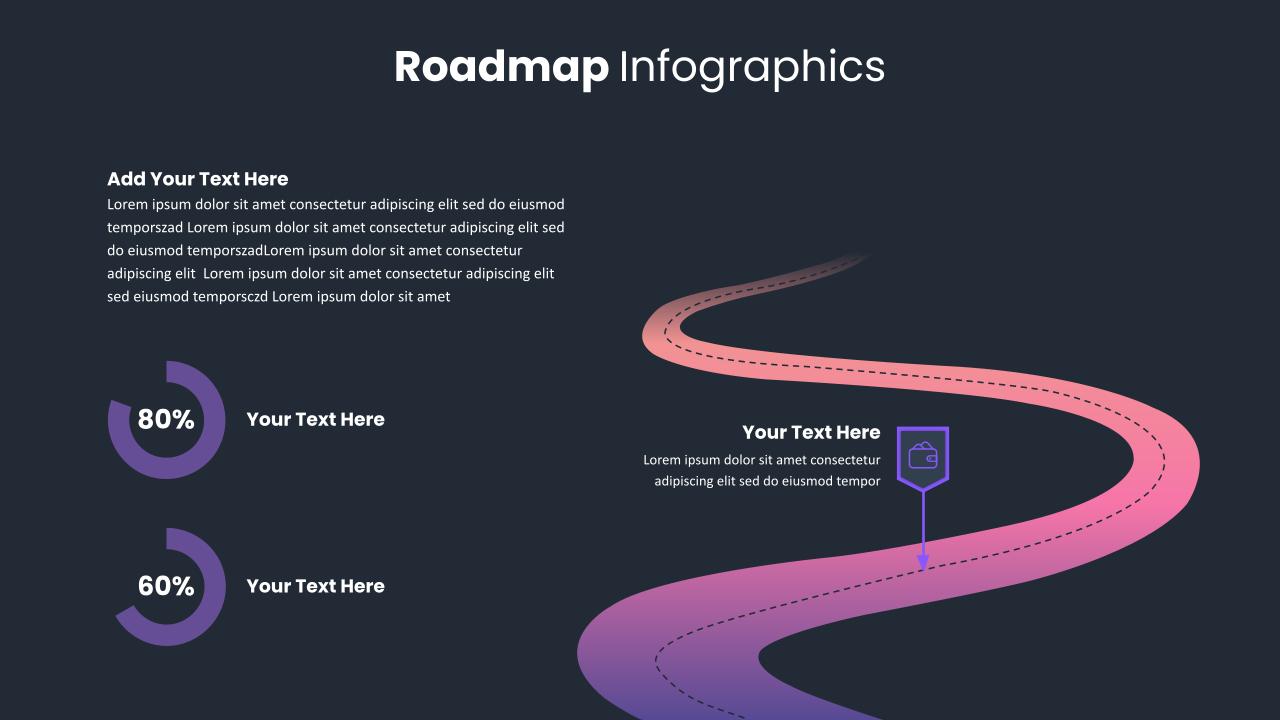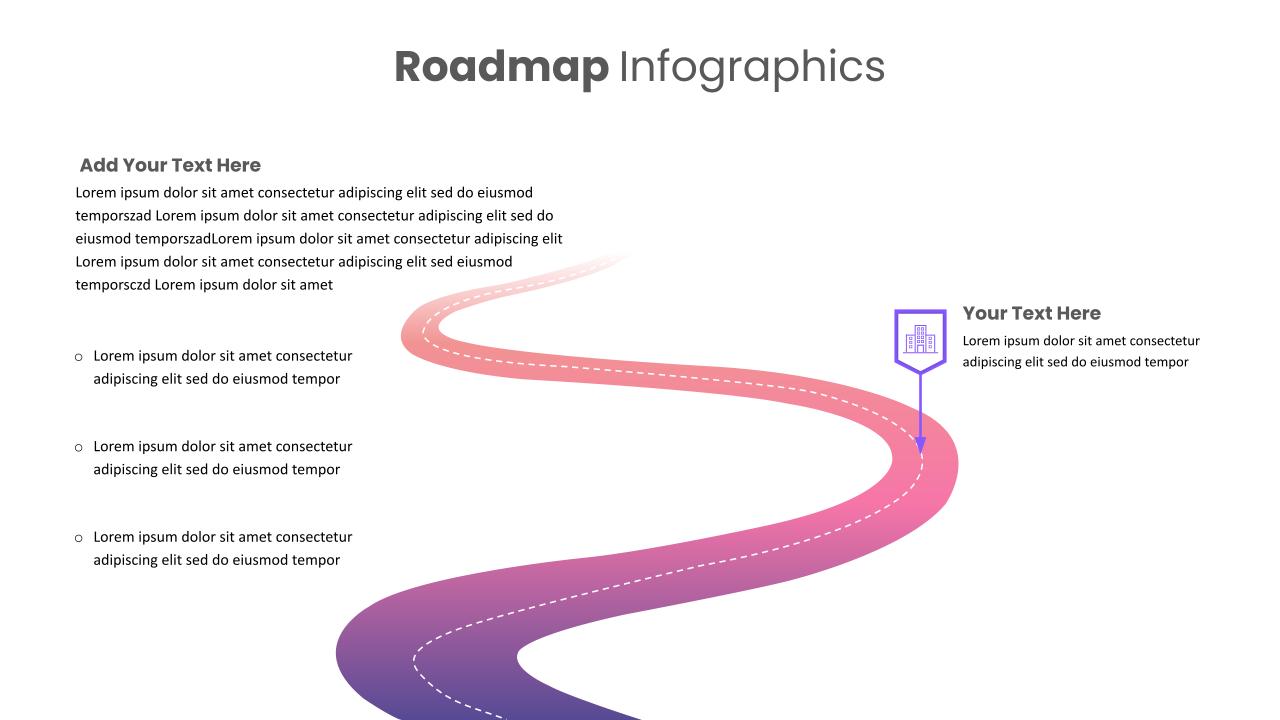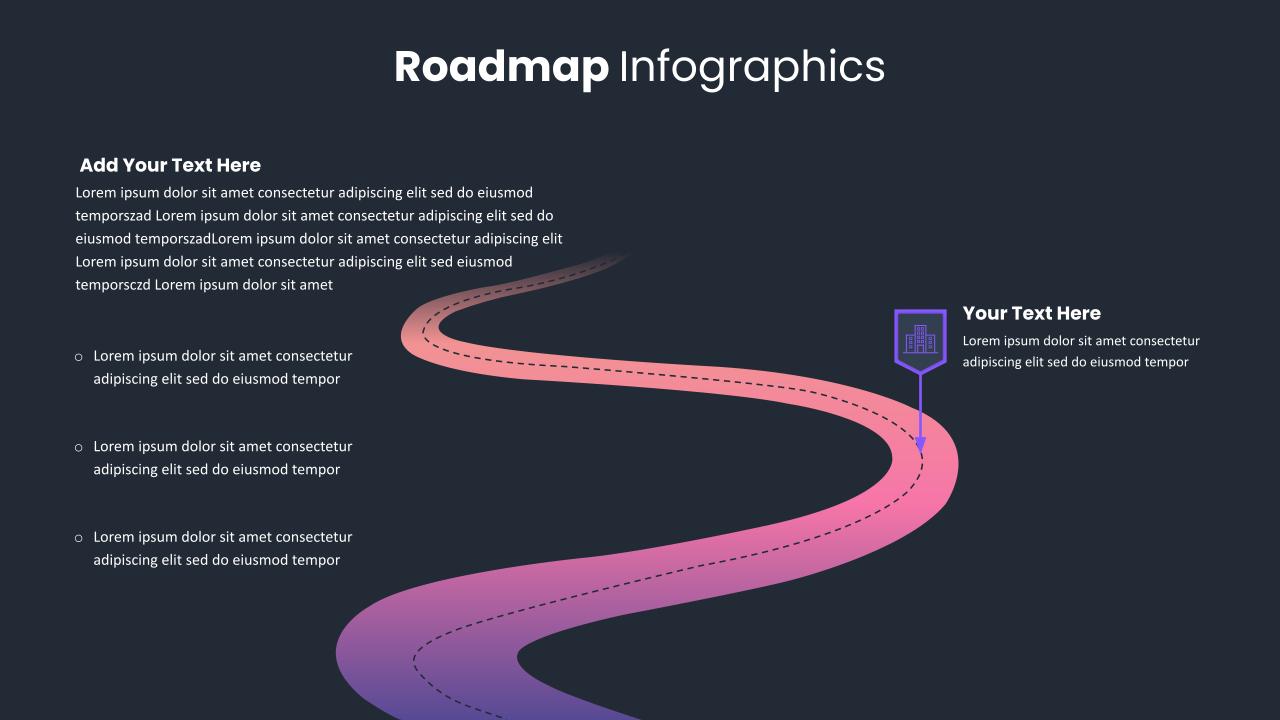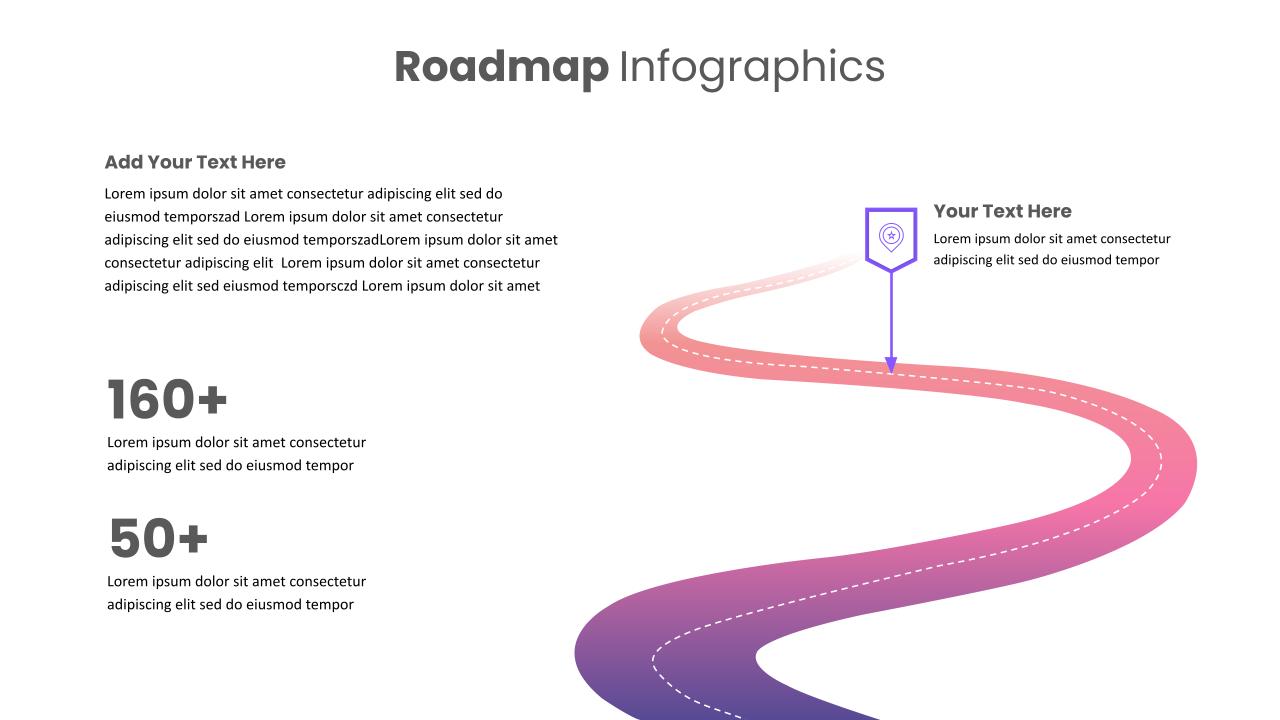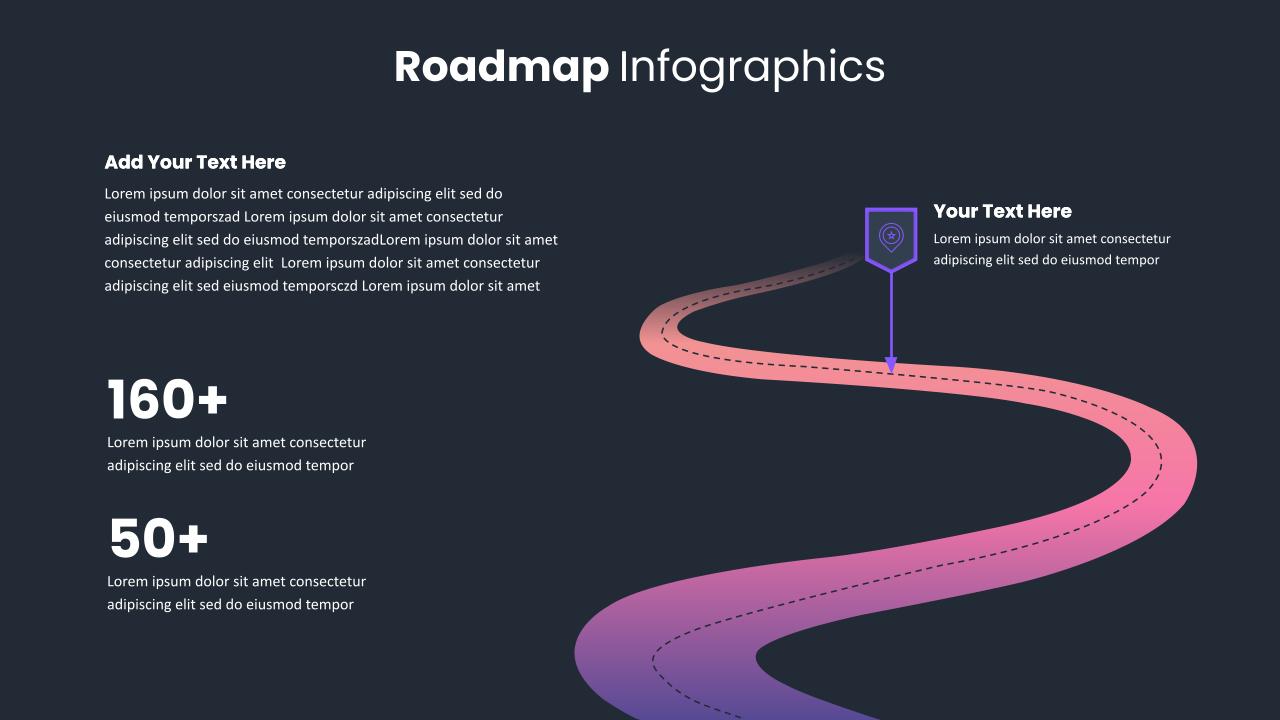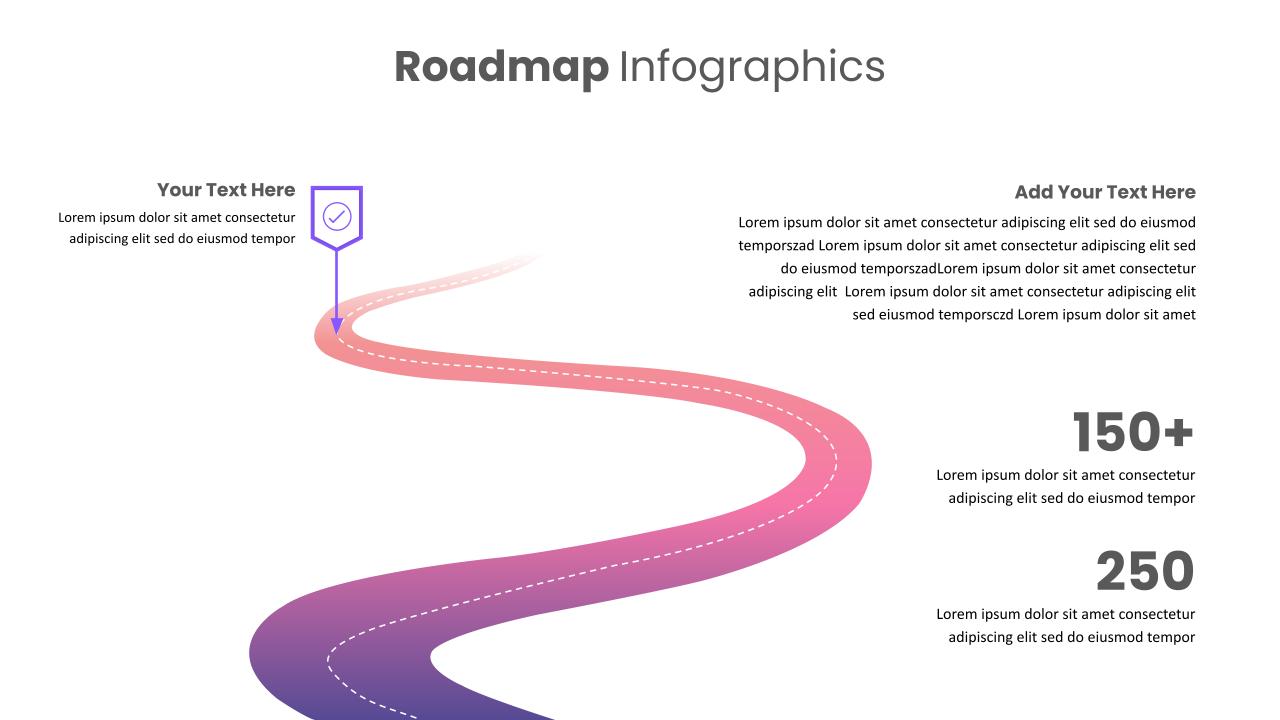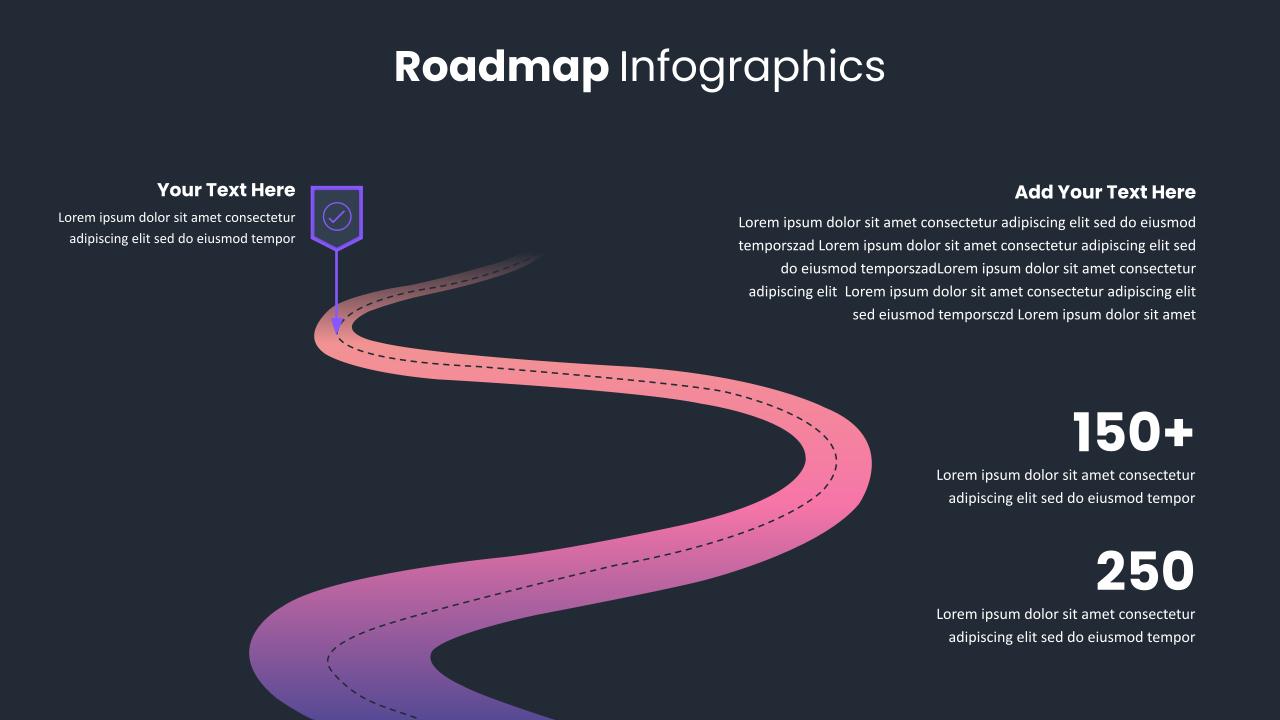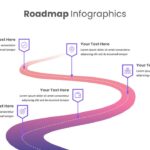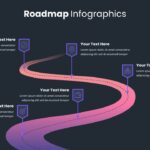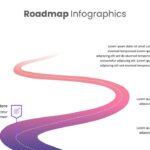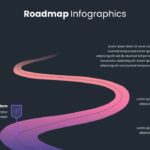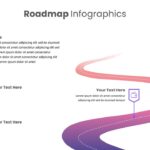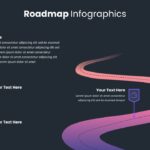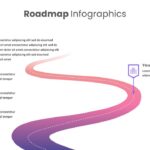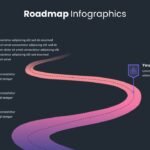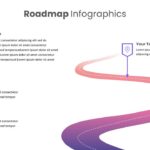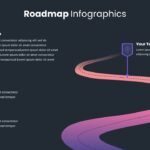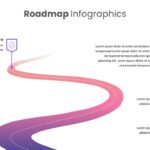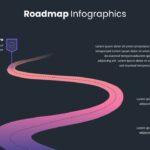 Welcome to our Roadmap Slide Templates – the roadmap infographic helps craft visually engaging and informative presentations. Whether you're a project manager, a business strategist, or a startup founder, our Roadmap Presentation Slide template will elevate your communication to the next level. This template is designed to enable you to showcase your plans, strategies, and milestones with clarity and impact.
A Roadmap Presentation Slide is a common presentation design with a road illustration to the end goal. Generally, it is used for creating project timelines, product development, business strategy presentations, and showing marketing plans to the team and stakeholders and keeping them informed about project progress. So, project managers, marketers, business executives, and product managers are permanent users of roadmap templates.
Our Roadmap Slide Template contains 12 slides in five 6 variant designs. The master diagram allows you to showcase your entire project plan in quick view. While other templates will show the details of each phase. It displays the project milestones with the sign sticks and infographic metaphors. You can customize the color, size, and resolution of the roadmap design according to your requirements. Get it now!
Tags