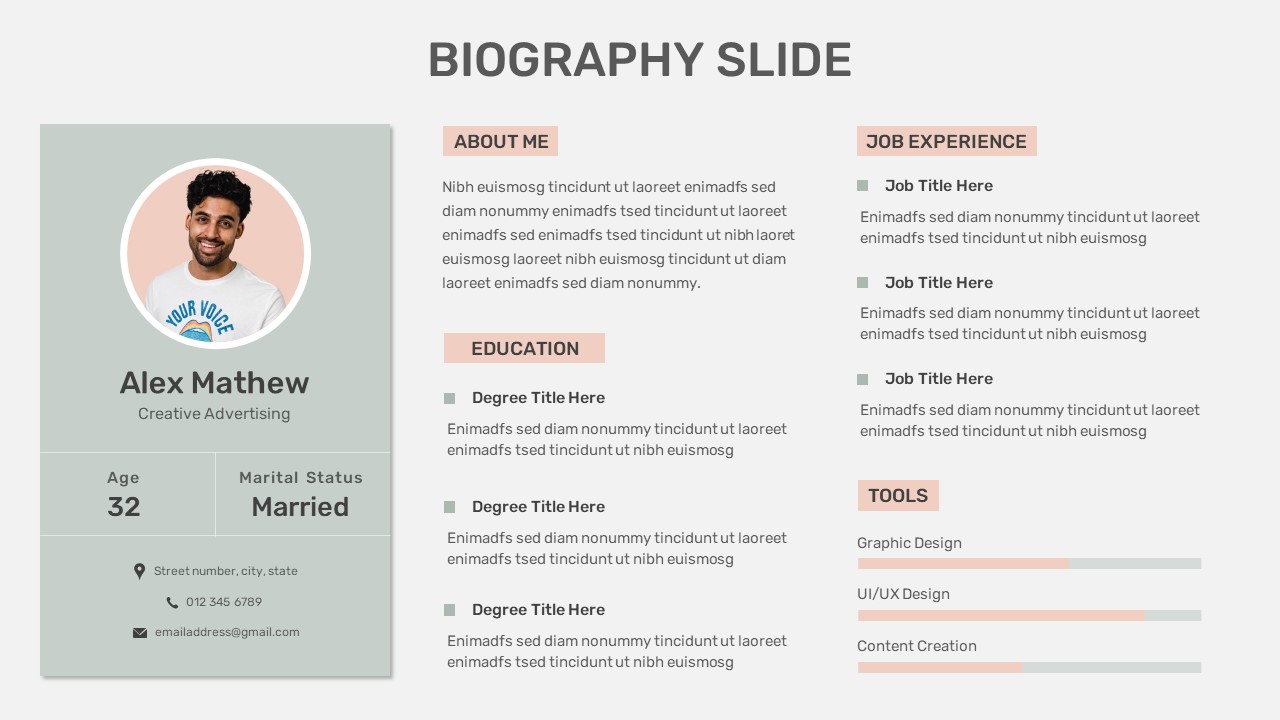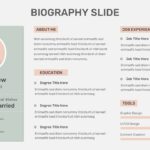 Biography Google Slide Template is a professional resume presentation with multiple uses. This self-introduction template can serve various purposes, such as a buyer persona presentation, a CEO biography template, a client information template, and more.
The slide includes both personal and professional information including knowledge tools and work experience. Besides, the profile presentation slide has separate columns for education, job experience, tool skills, and about me, and a column for biography information with contact detail and a photo placeholder.
Each column has bullet point text holders that enable the user to create detailed information on the concerned field. It gives brief information on the personalities ( CEO, Client, etc.) with their expertise. Download Biography Slide PowerPoint now!