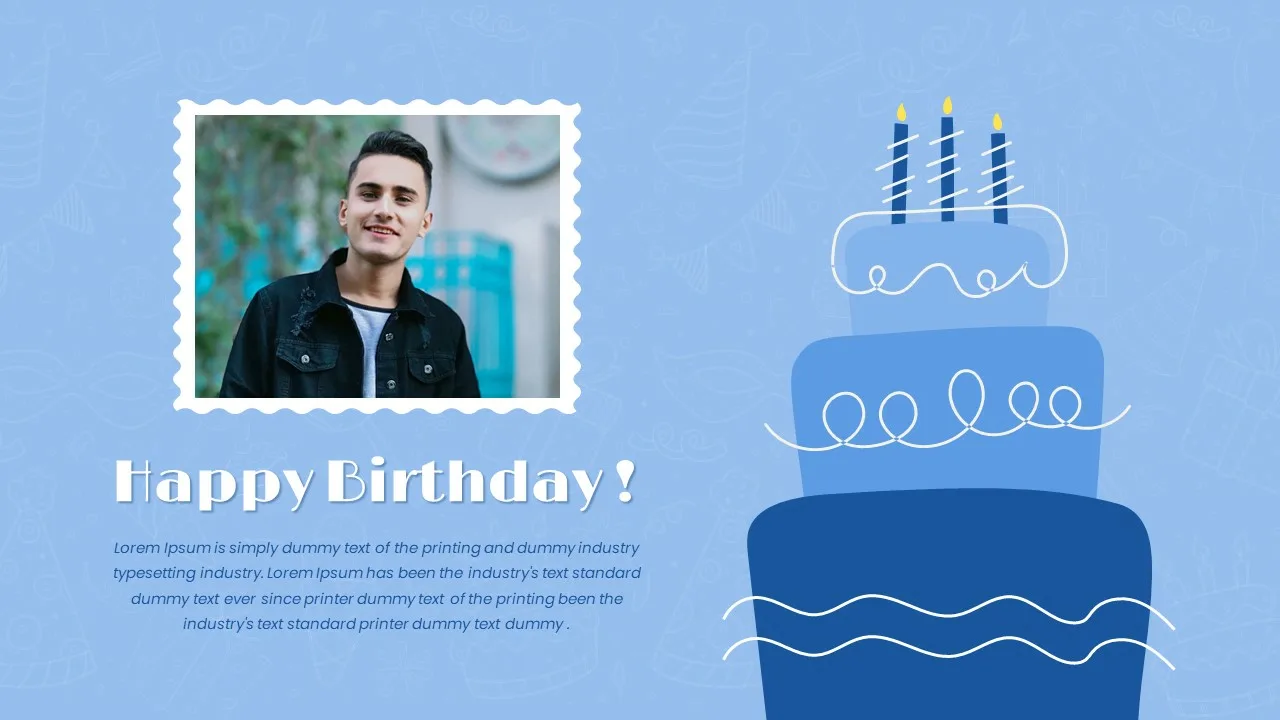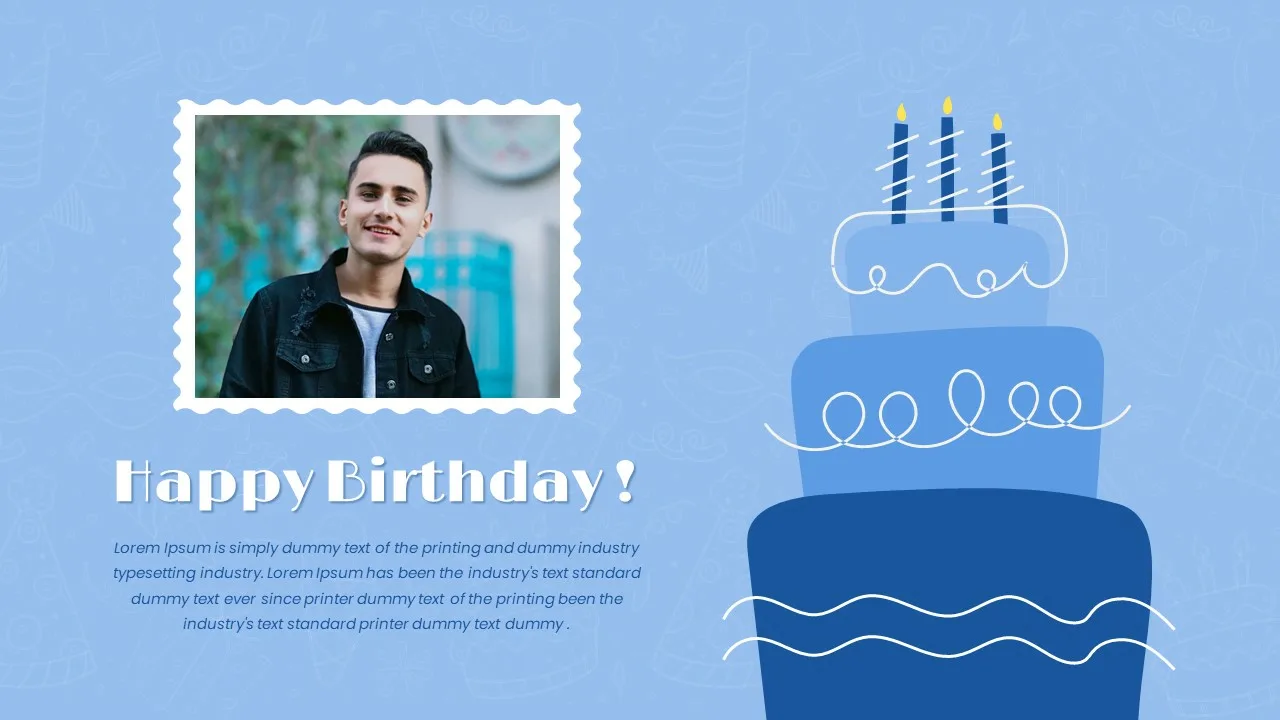 Personalize the Birthday Card Presentation with cake to include a warm quote or wish that will make someone's day truly special. Whether you are partying your or someone else's,
You can use our birthday template collection to help put a smile on someone's face. You can add inspirational, funny, or satirical sayings as quotes in the festive ceremony.
The blue-tinted Template Birthday Card has a photo placeholder, text zones, and an image of a cake with candles that ensures audience attention towards your birthday presentation. The template's theme is compatible with a birthday party, dinner party, and cocktail party. So say happy birthday with the decorative custom cards!