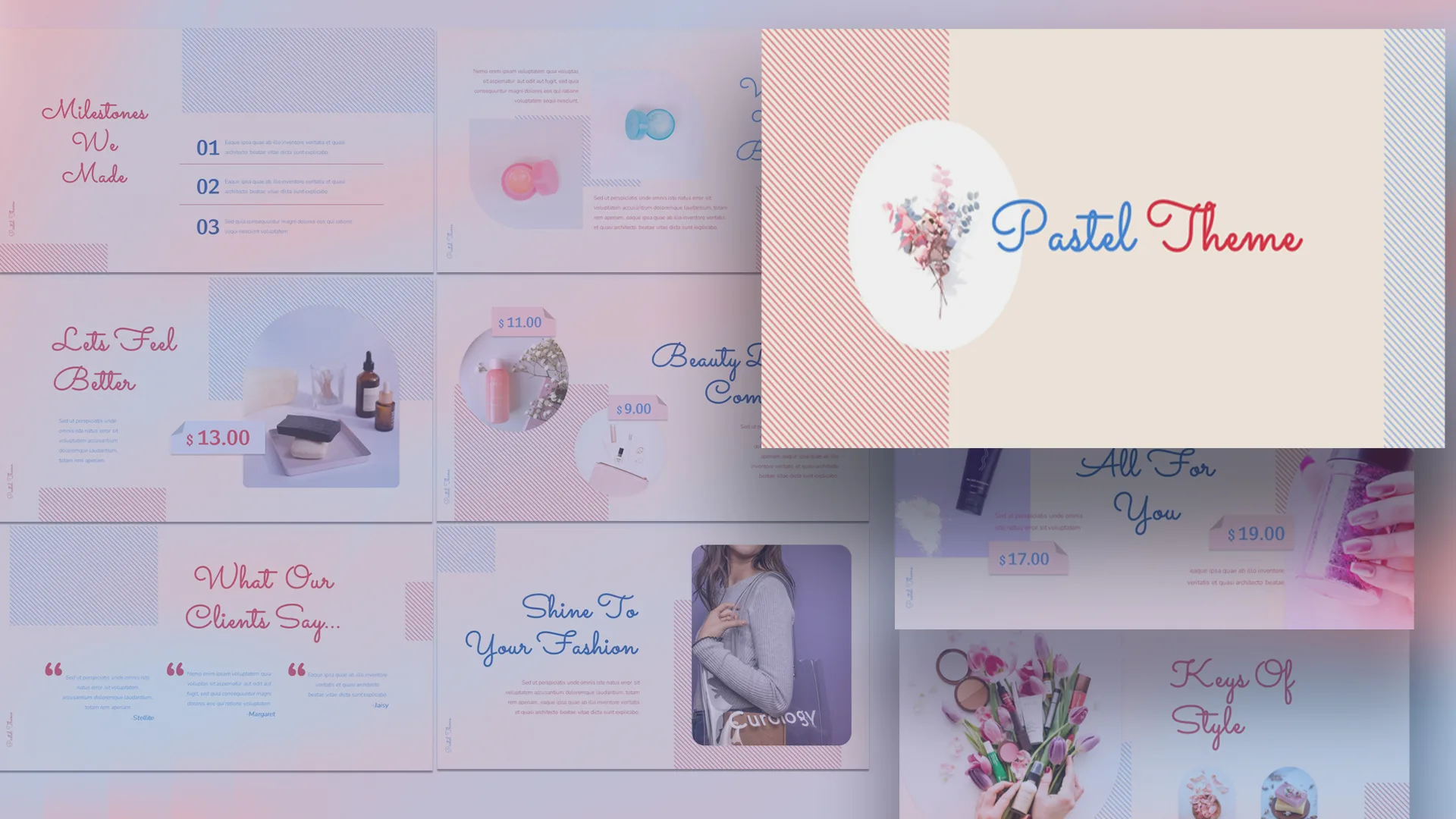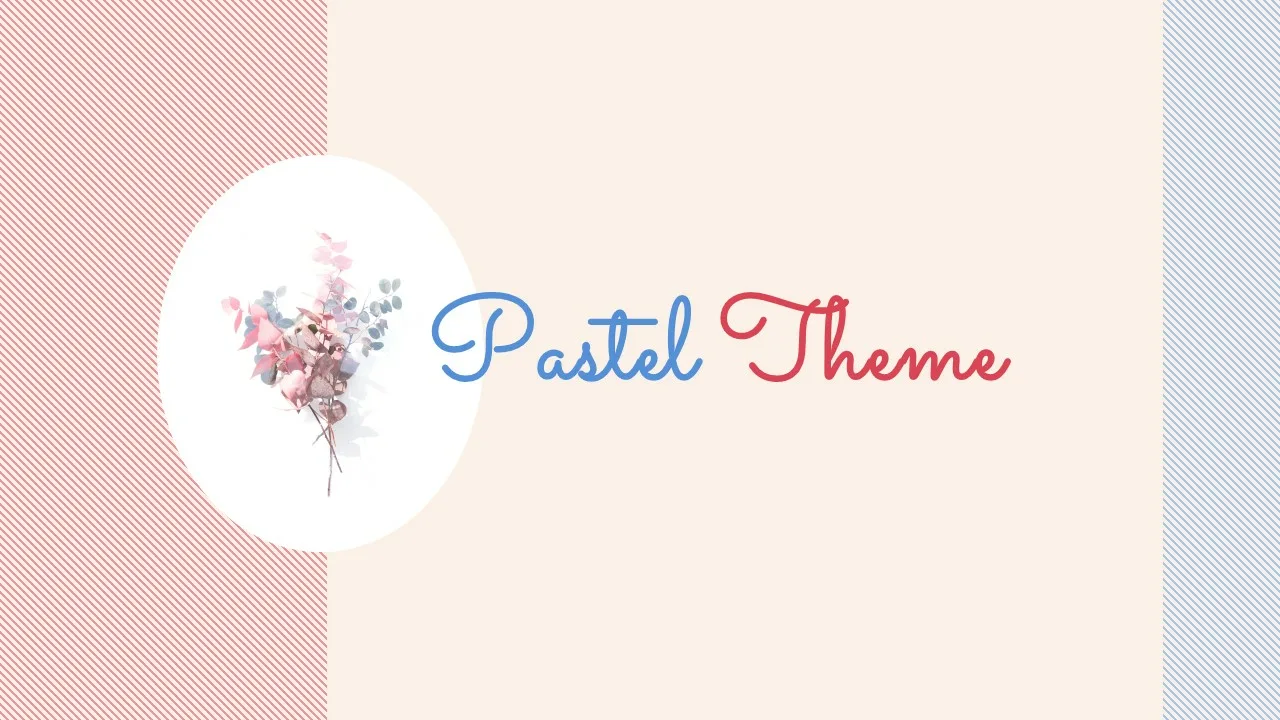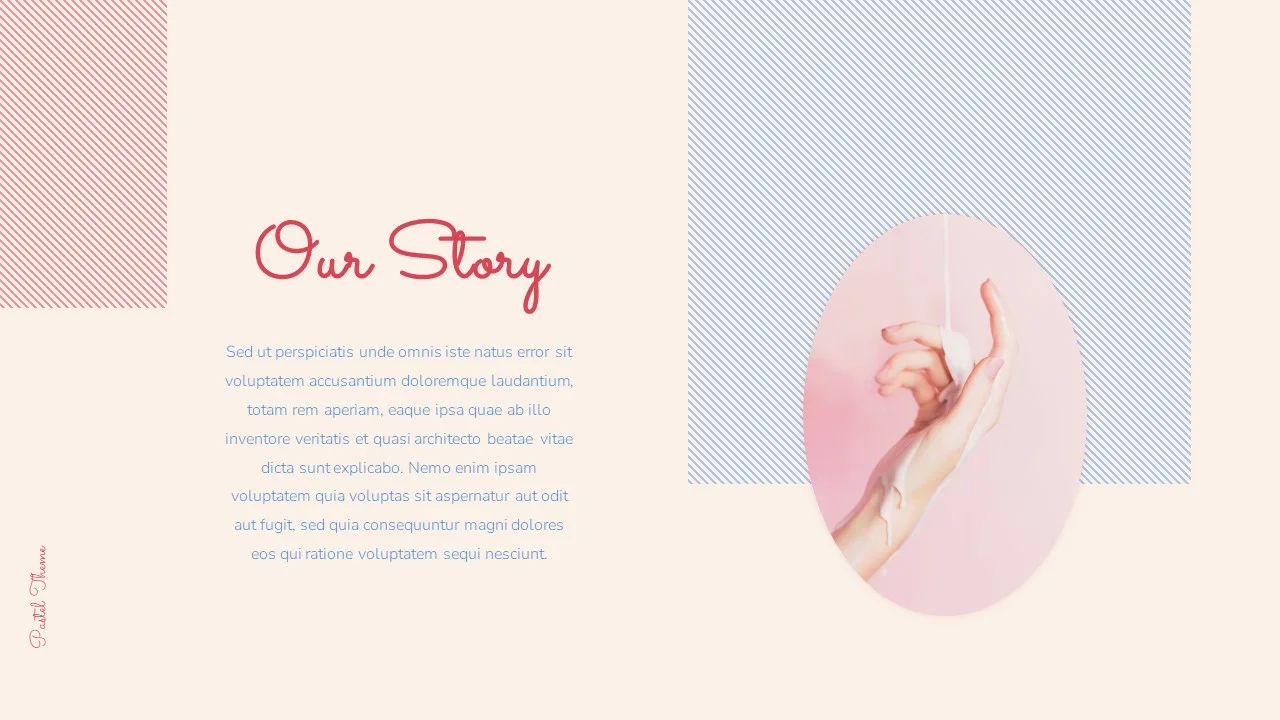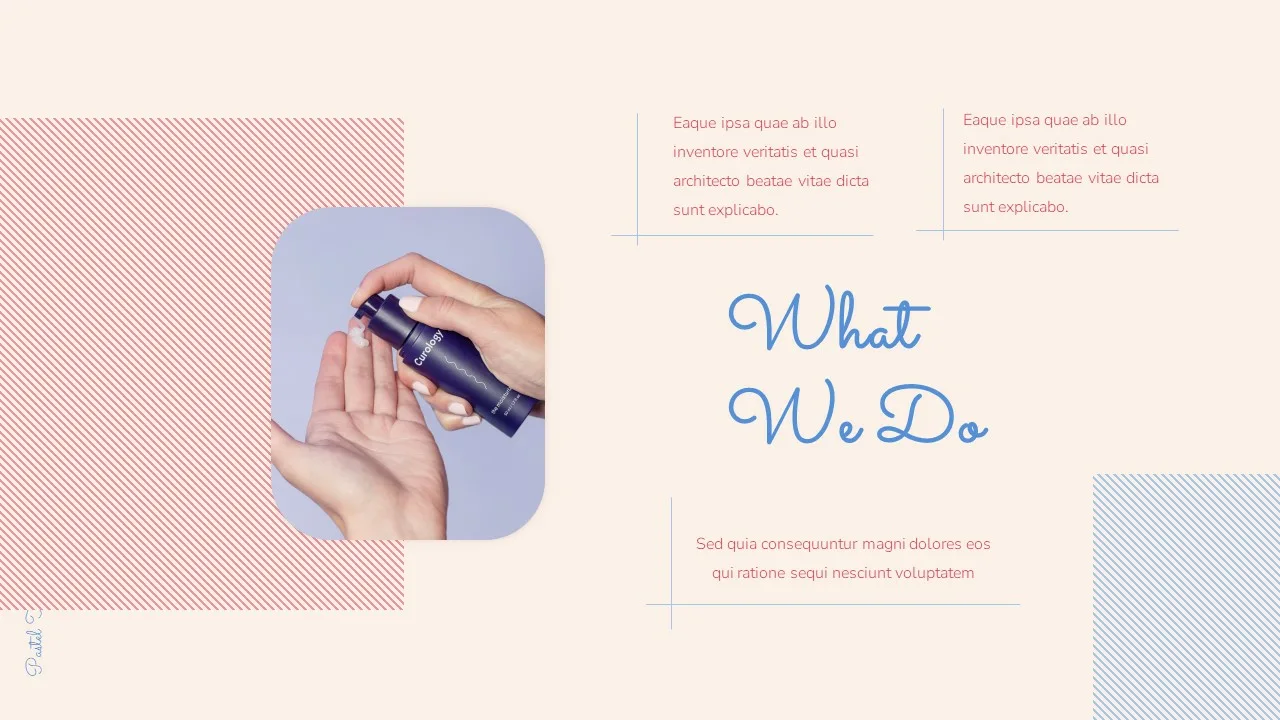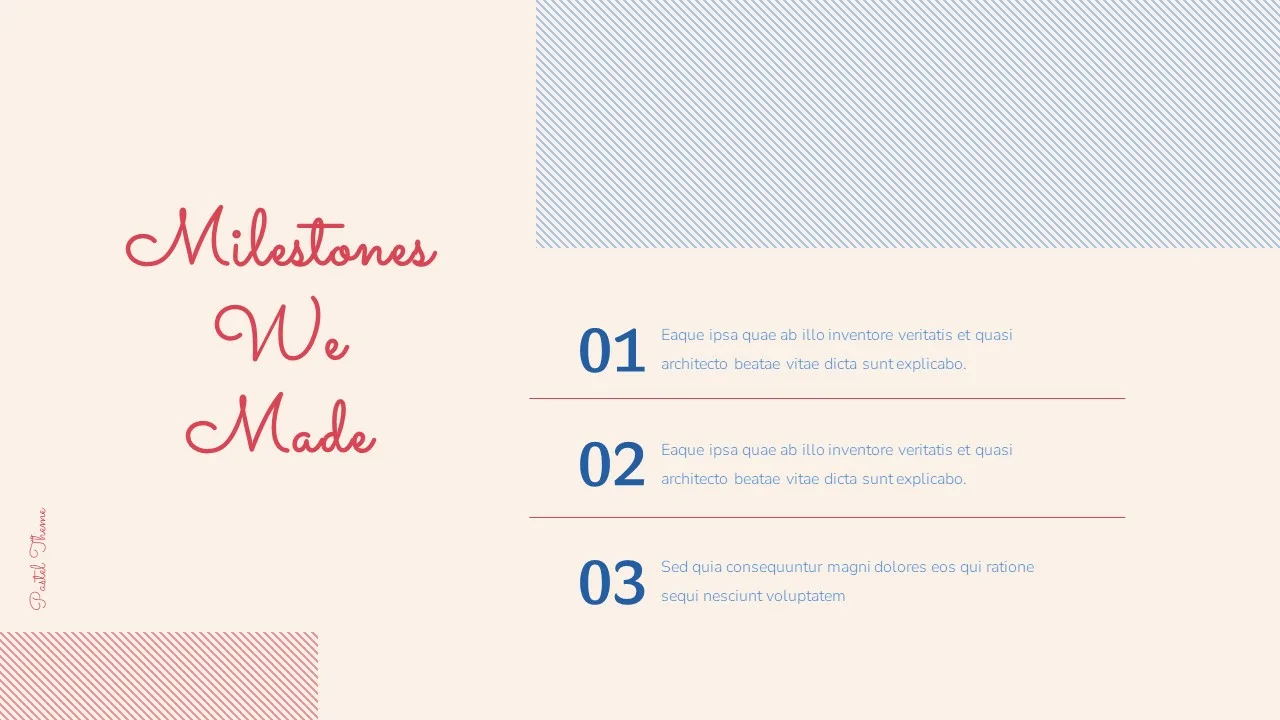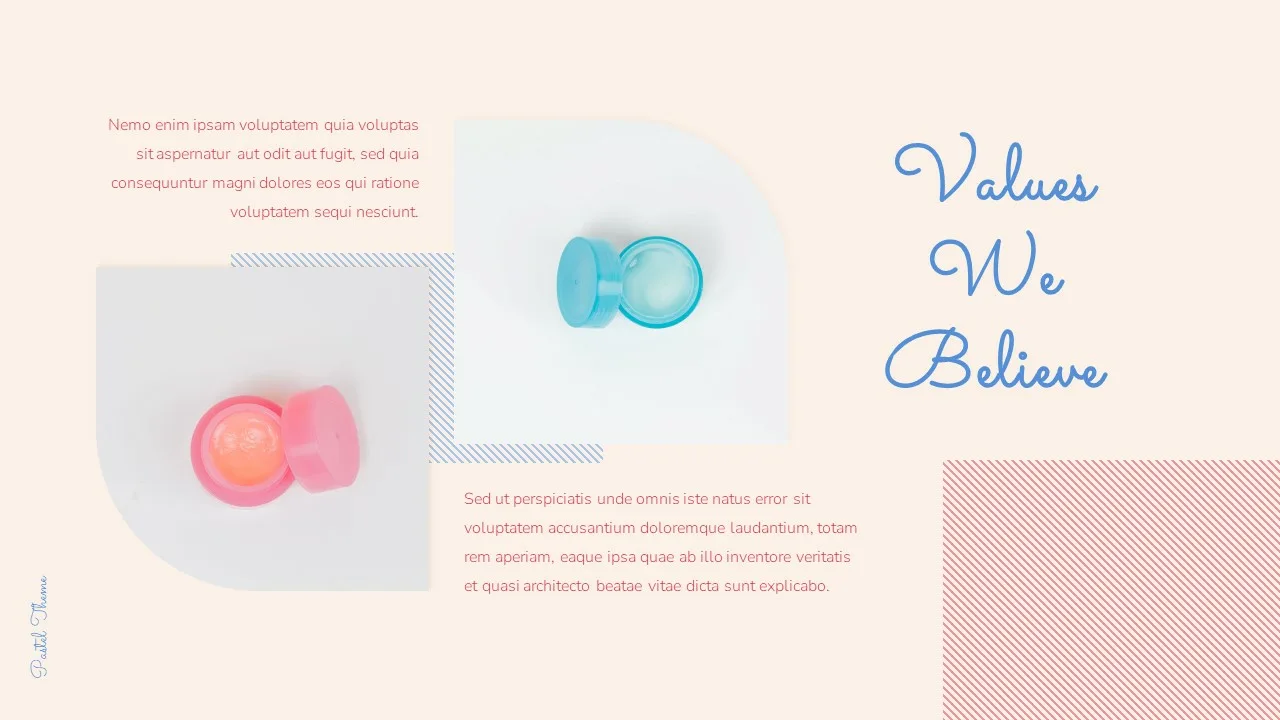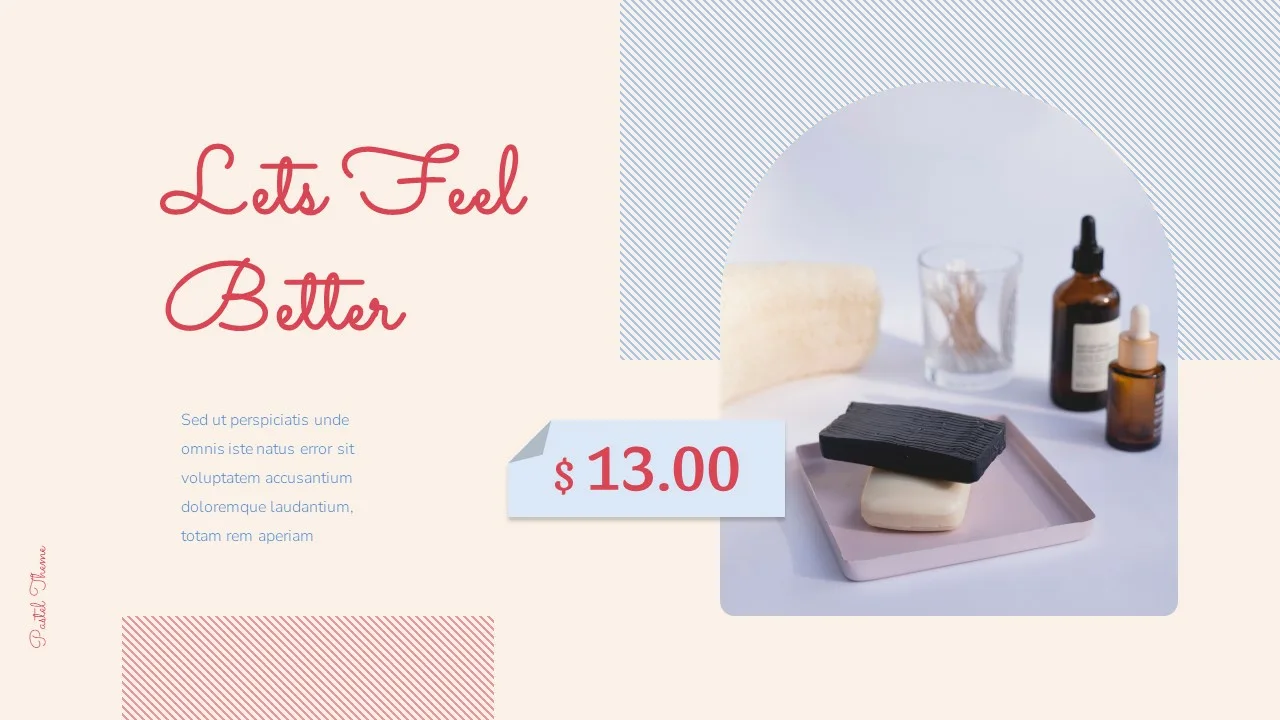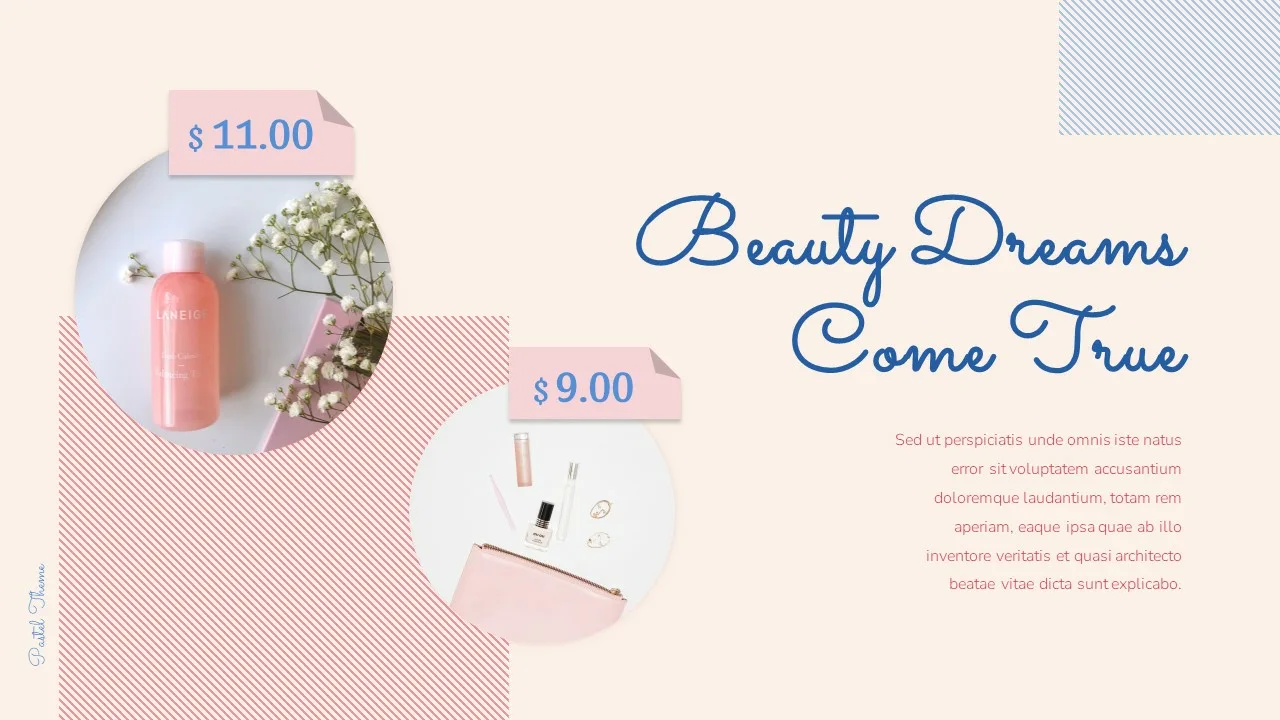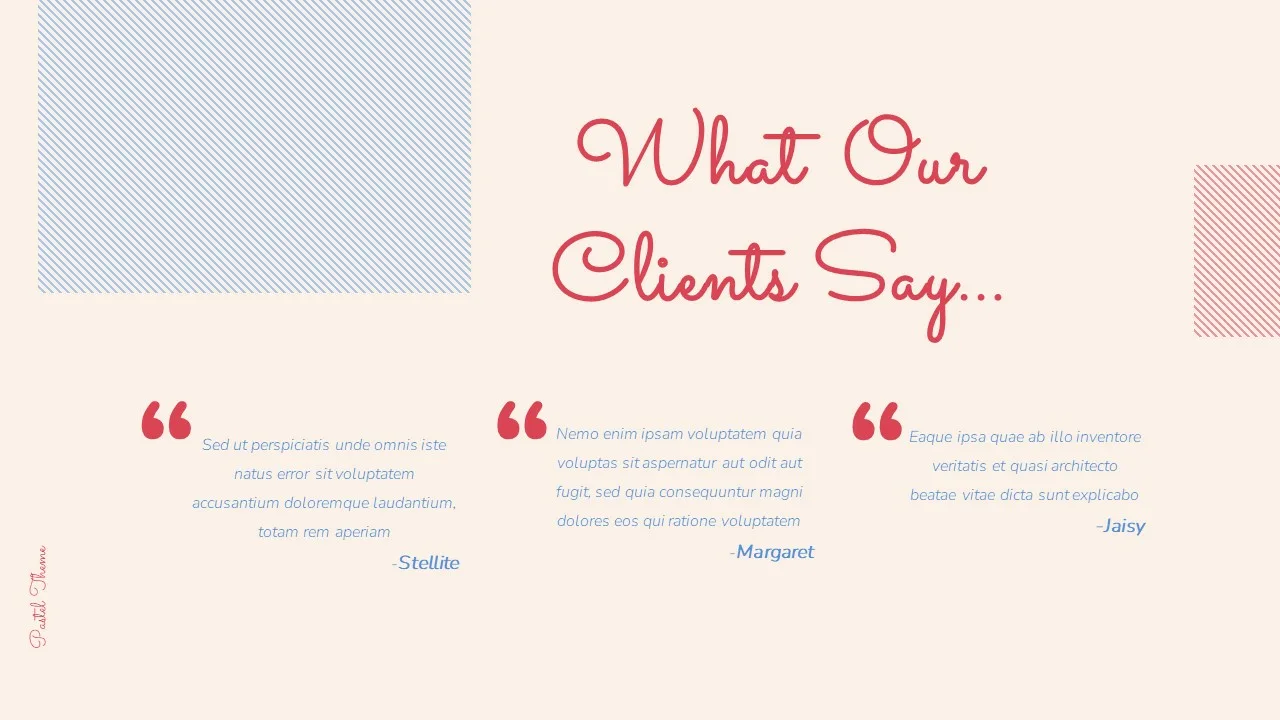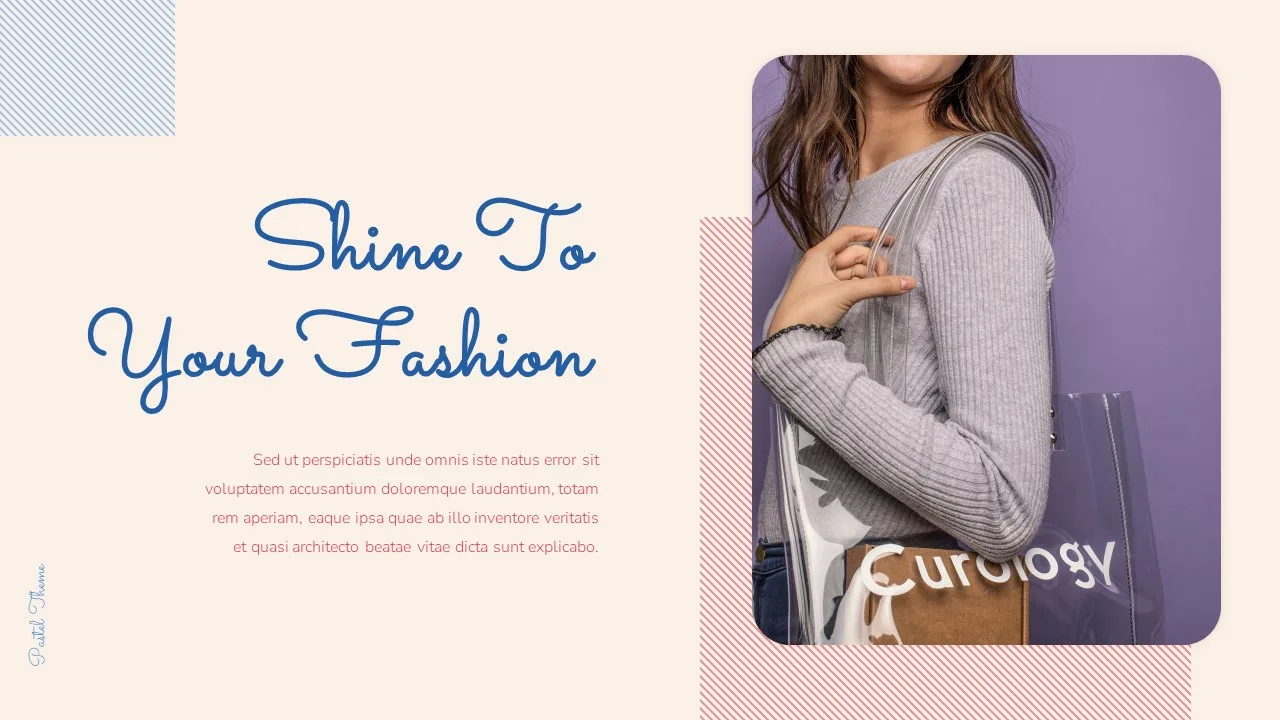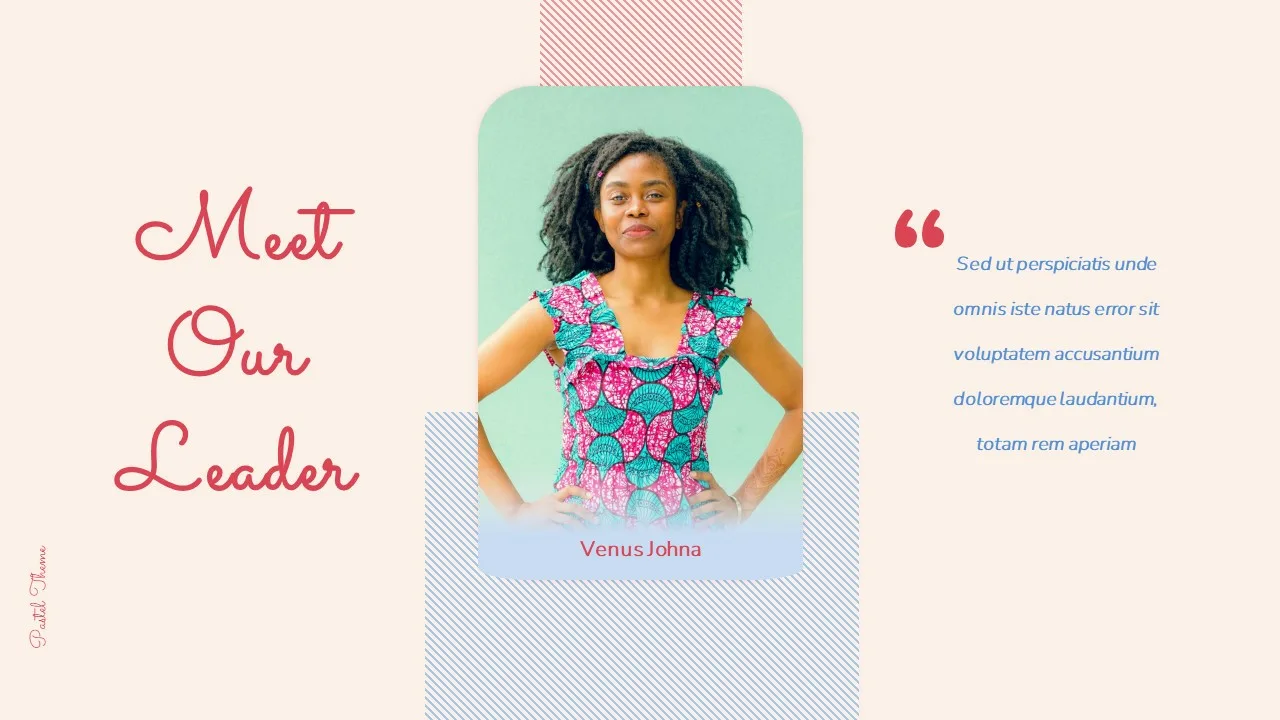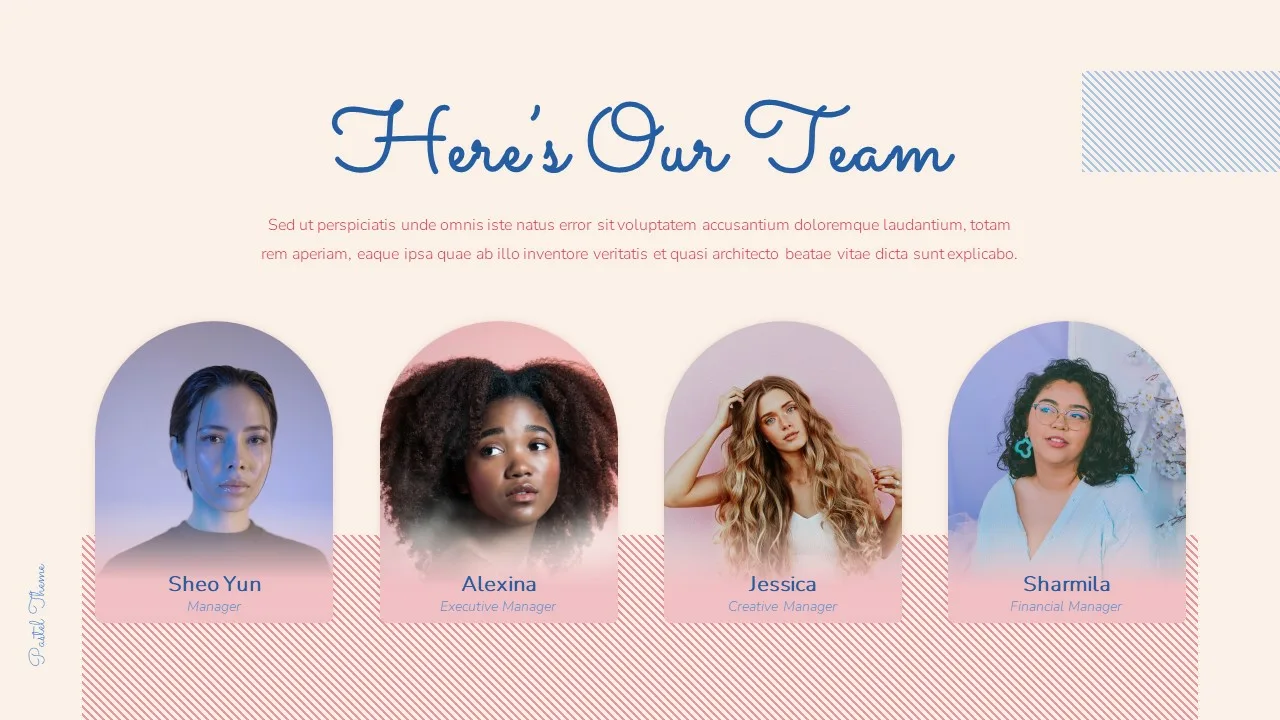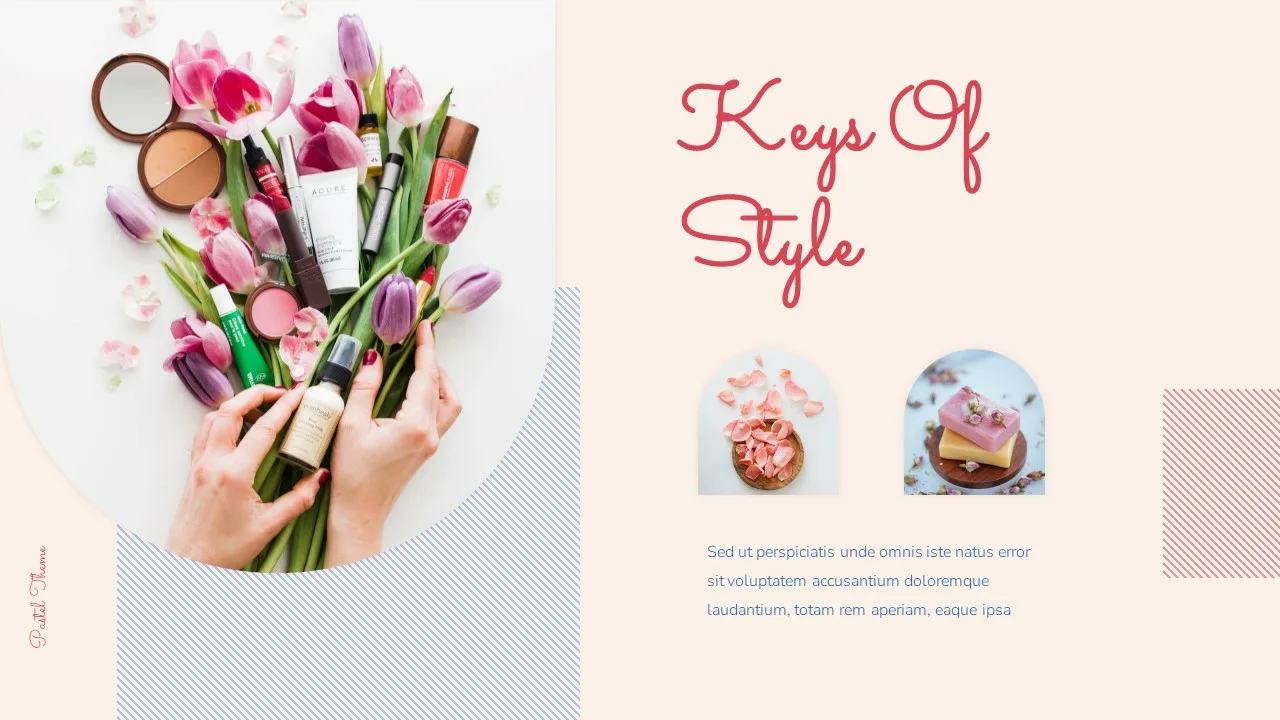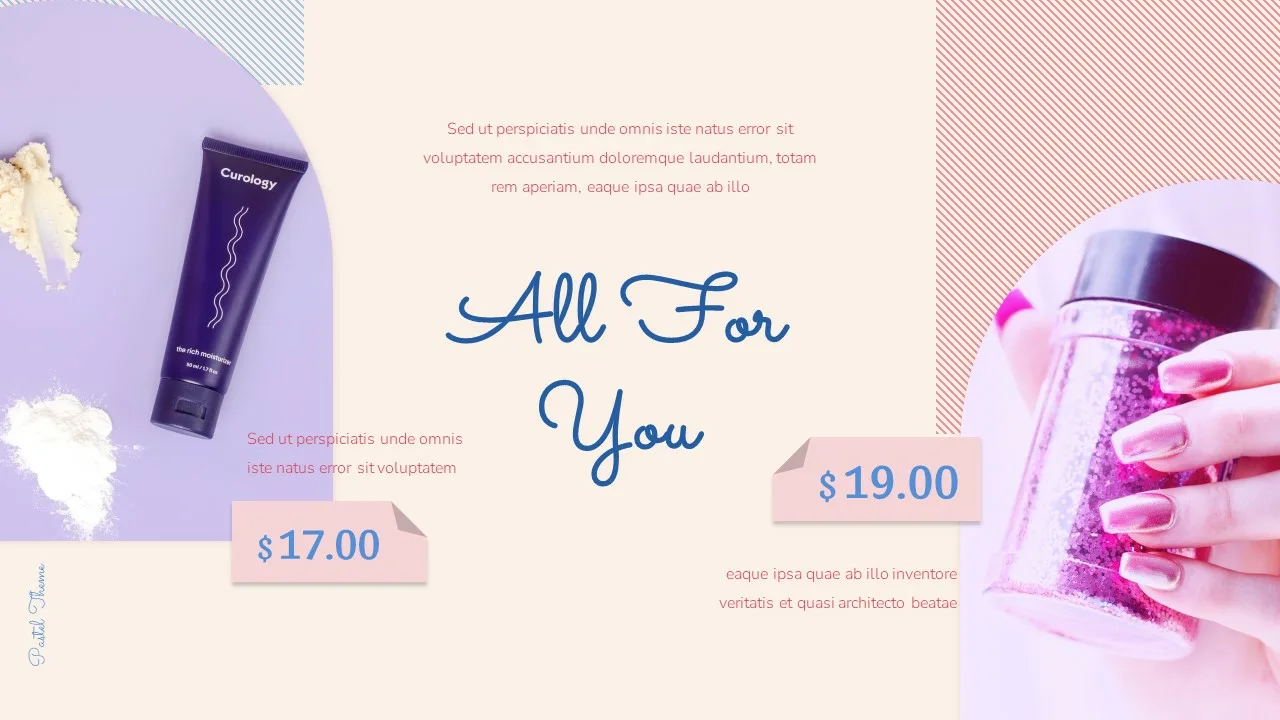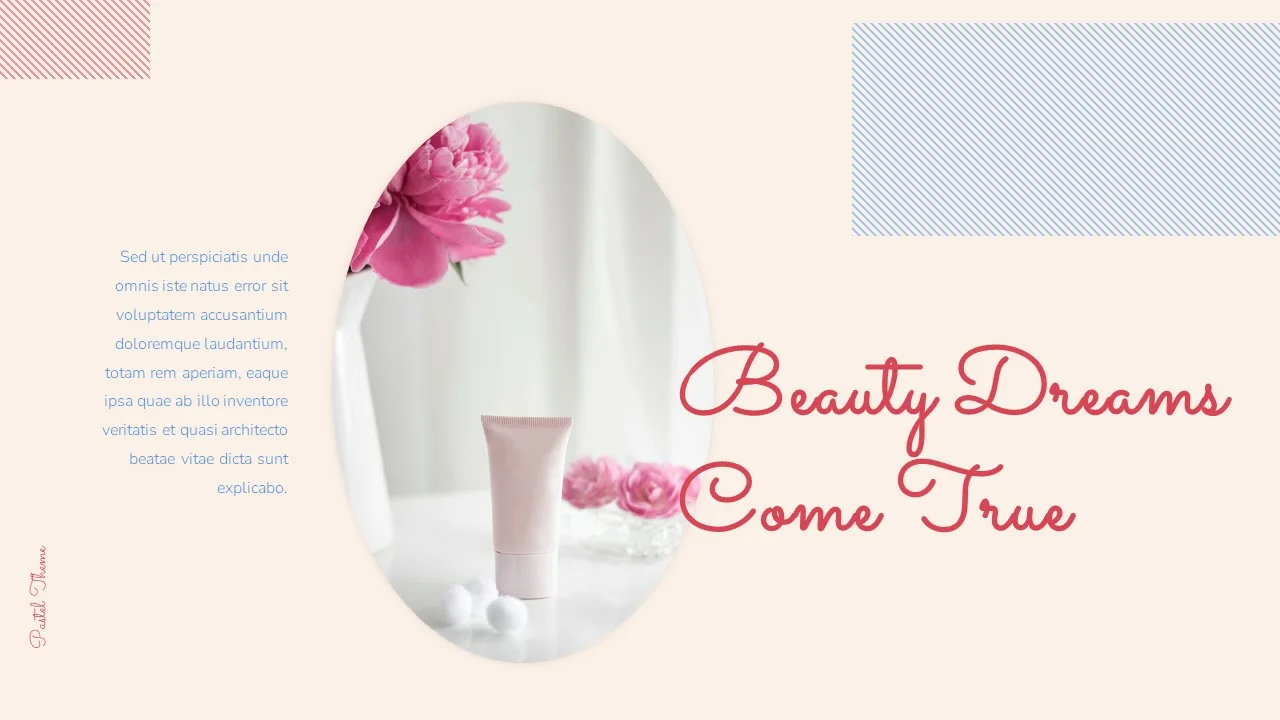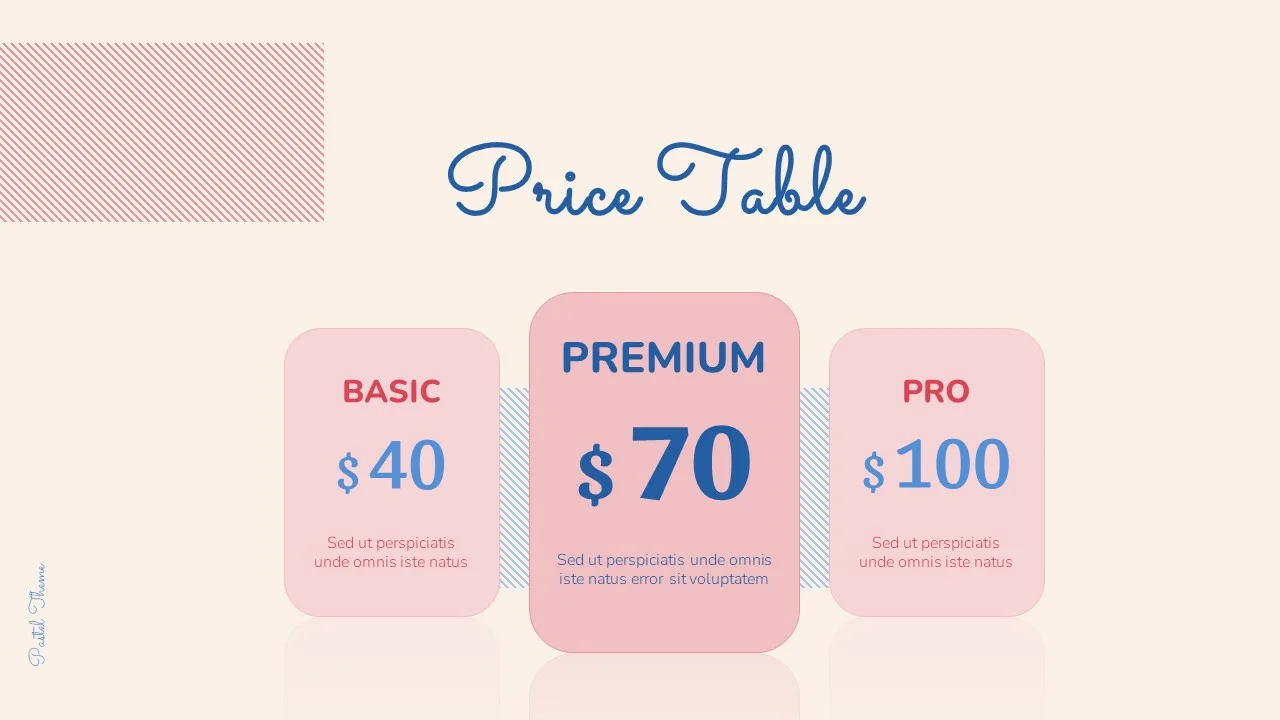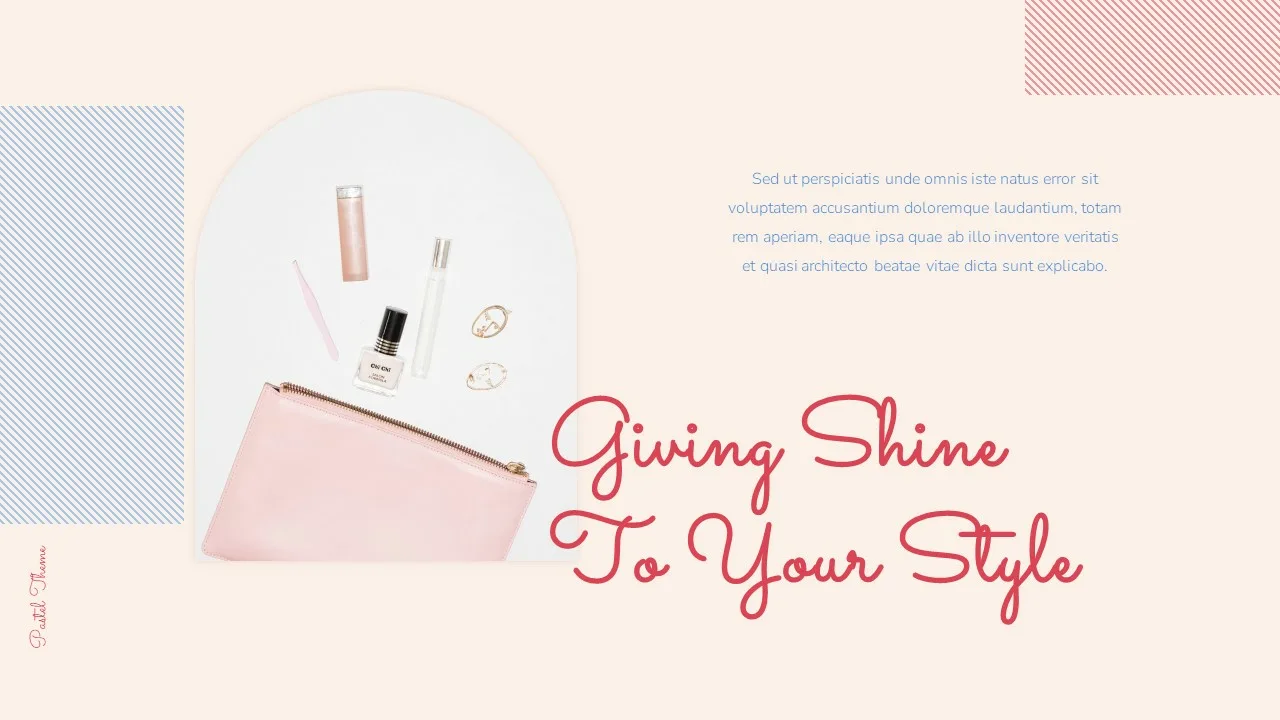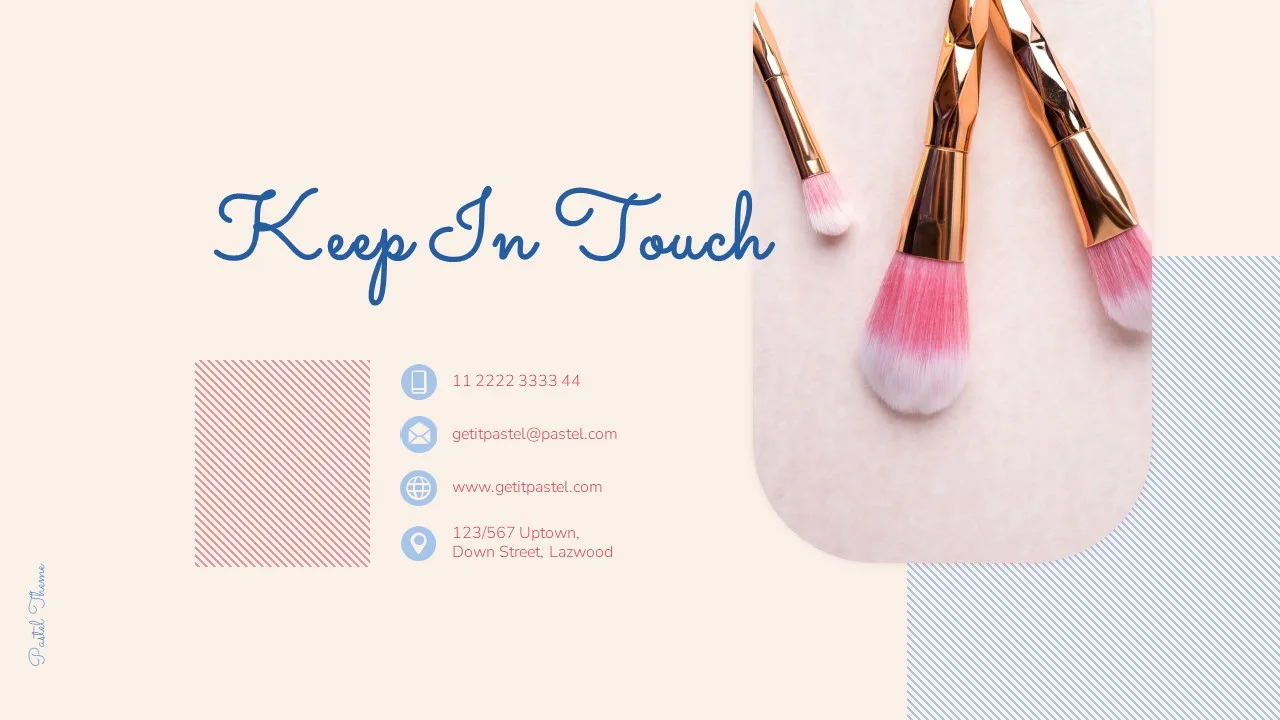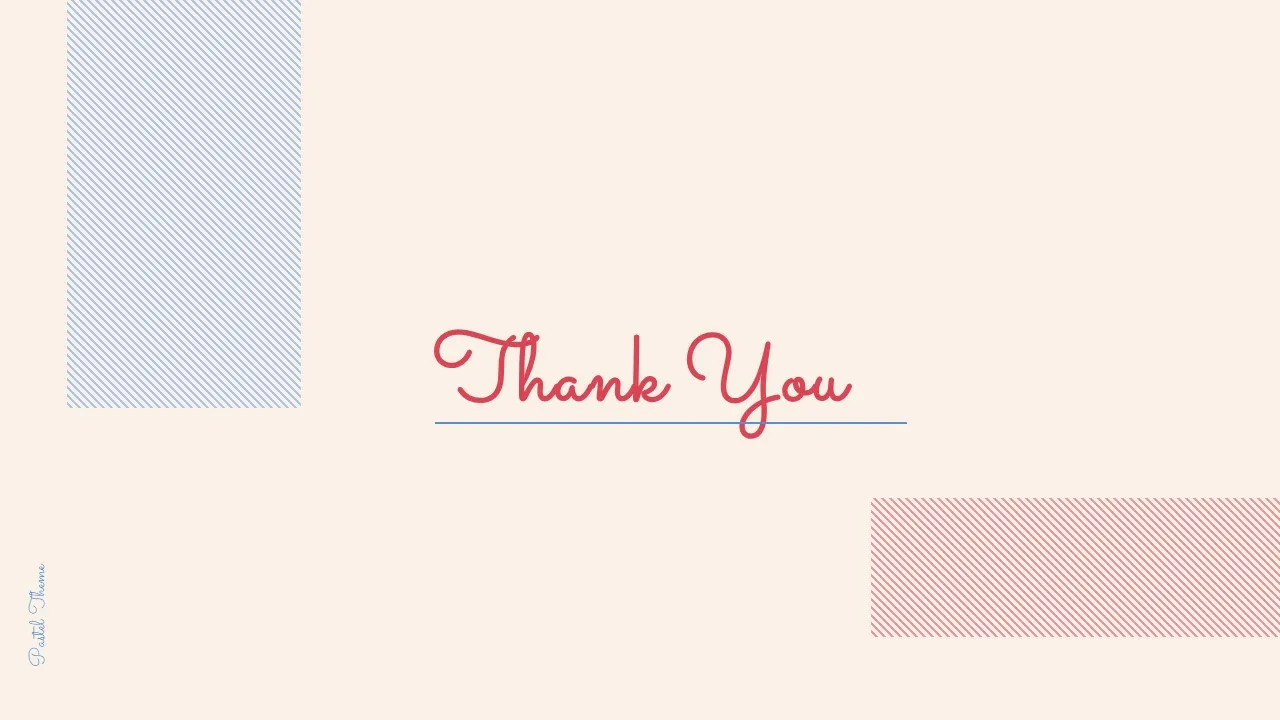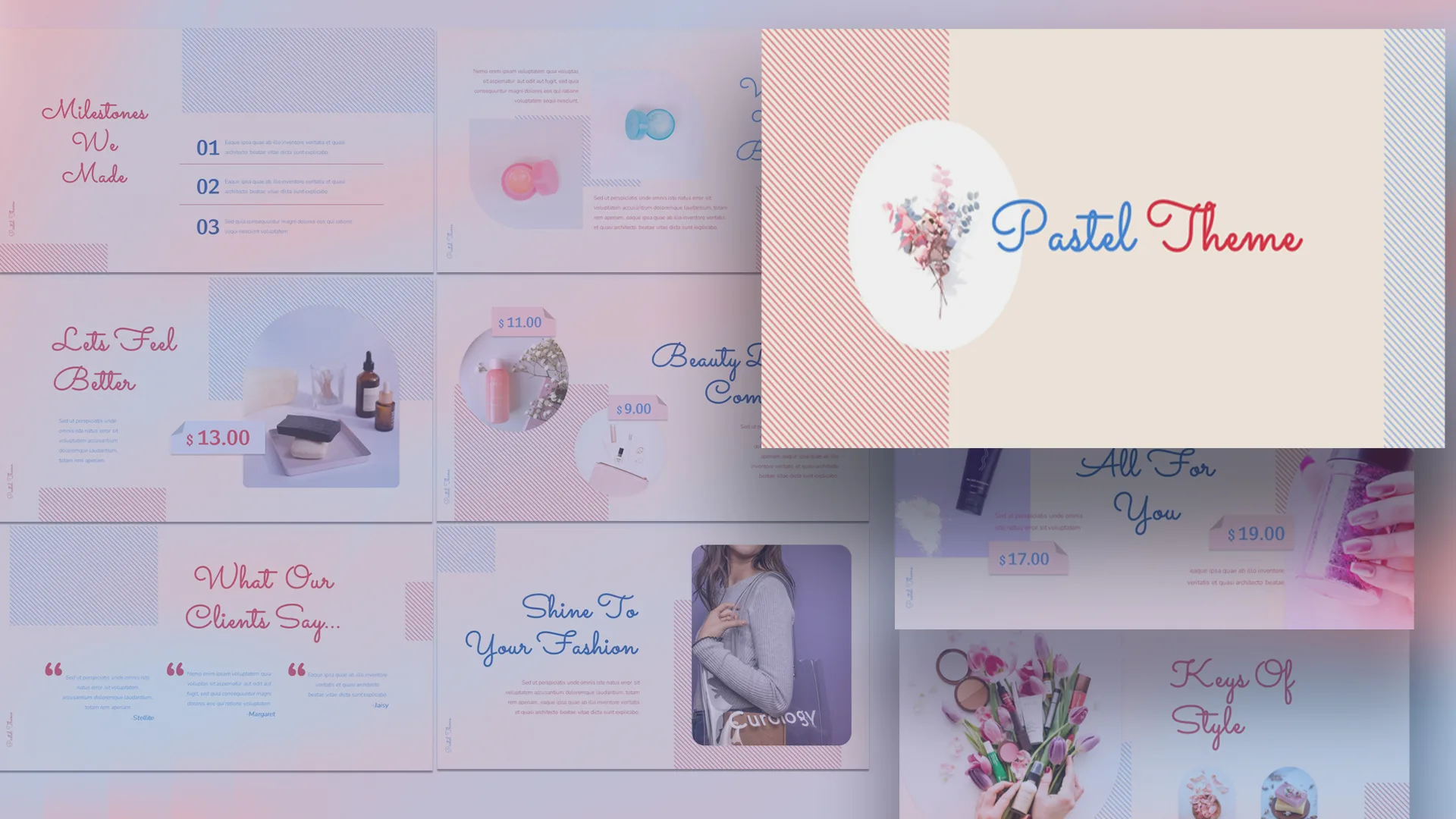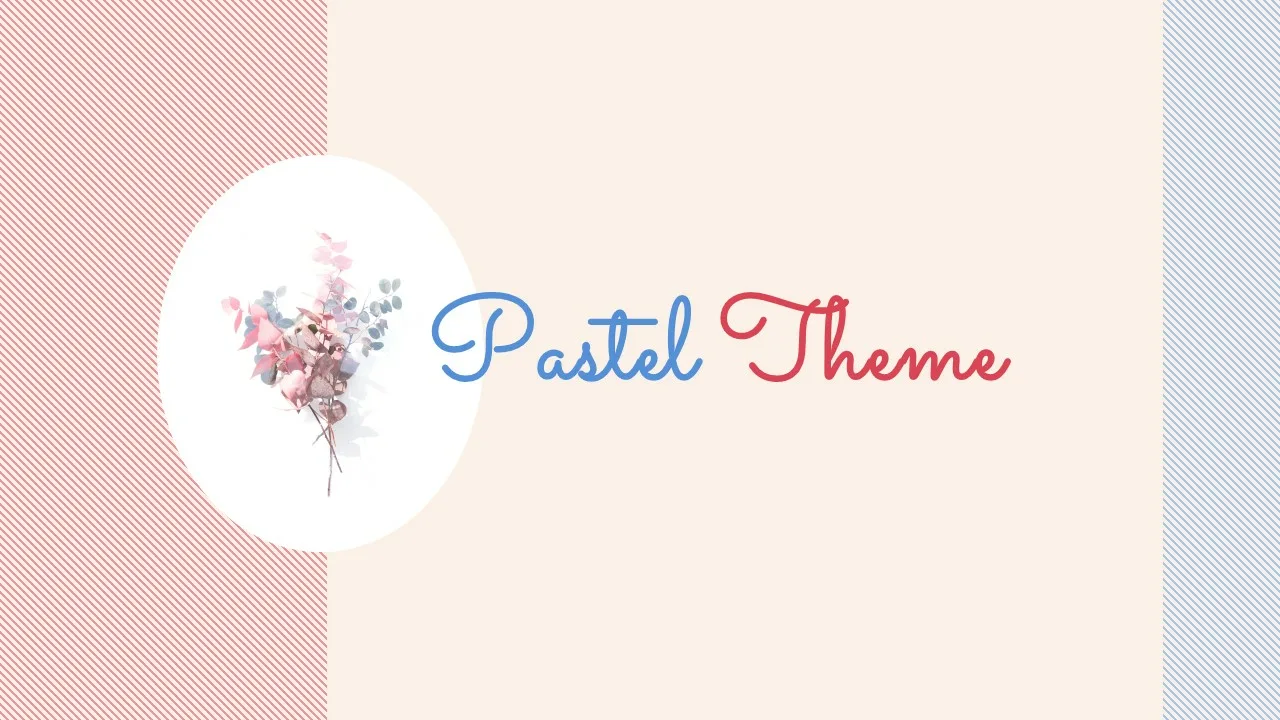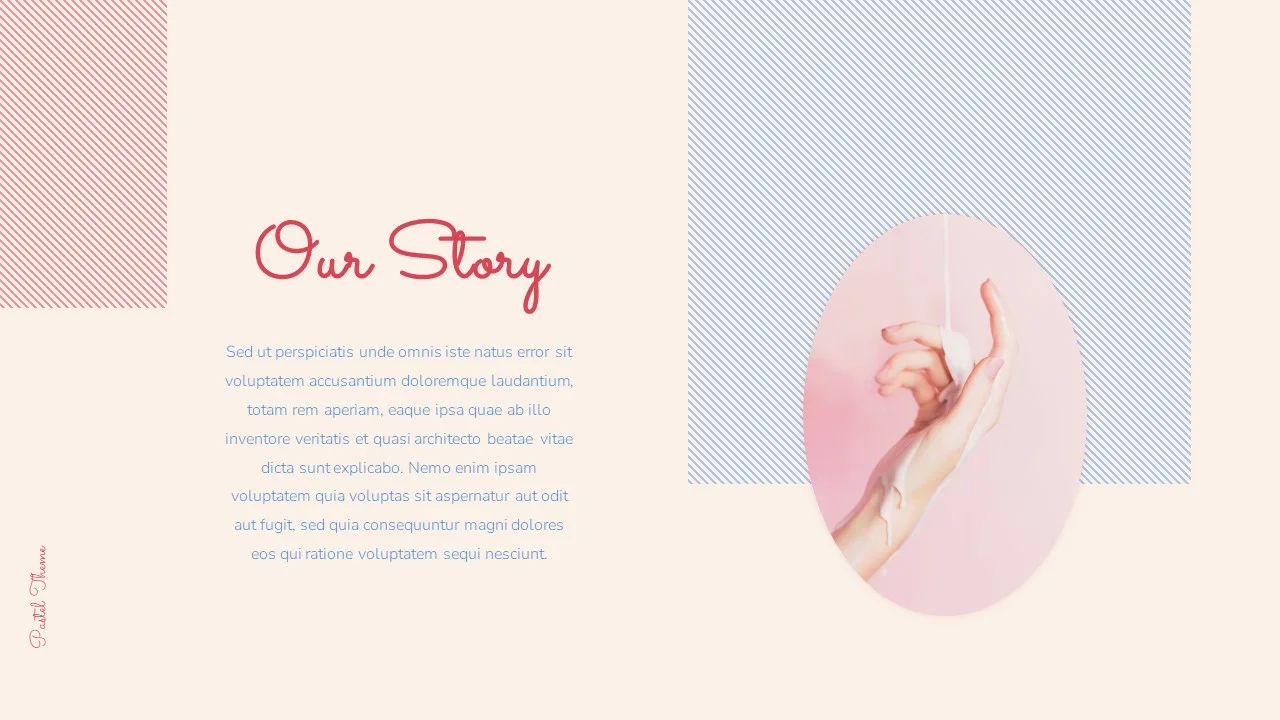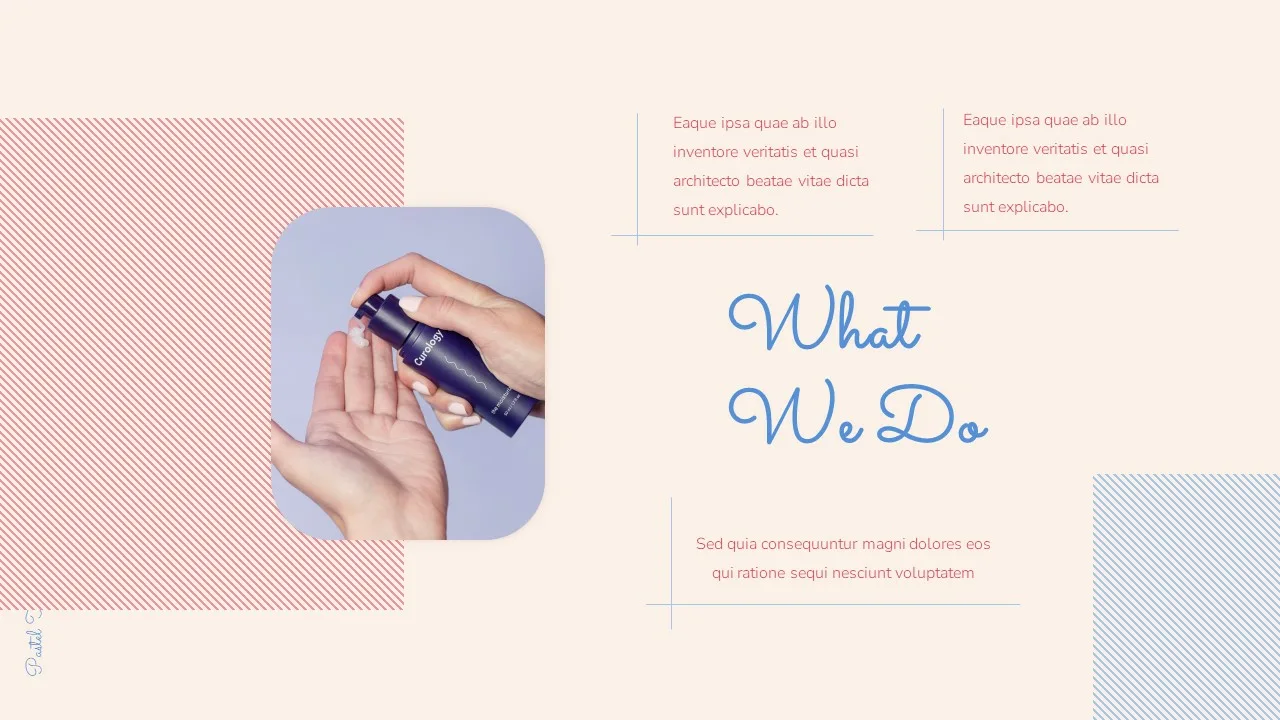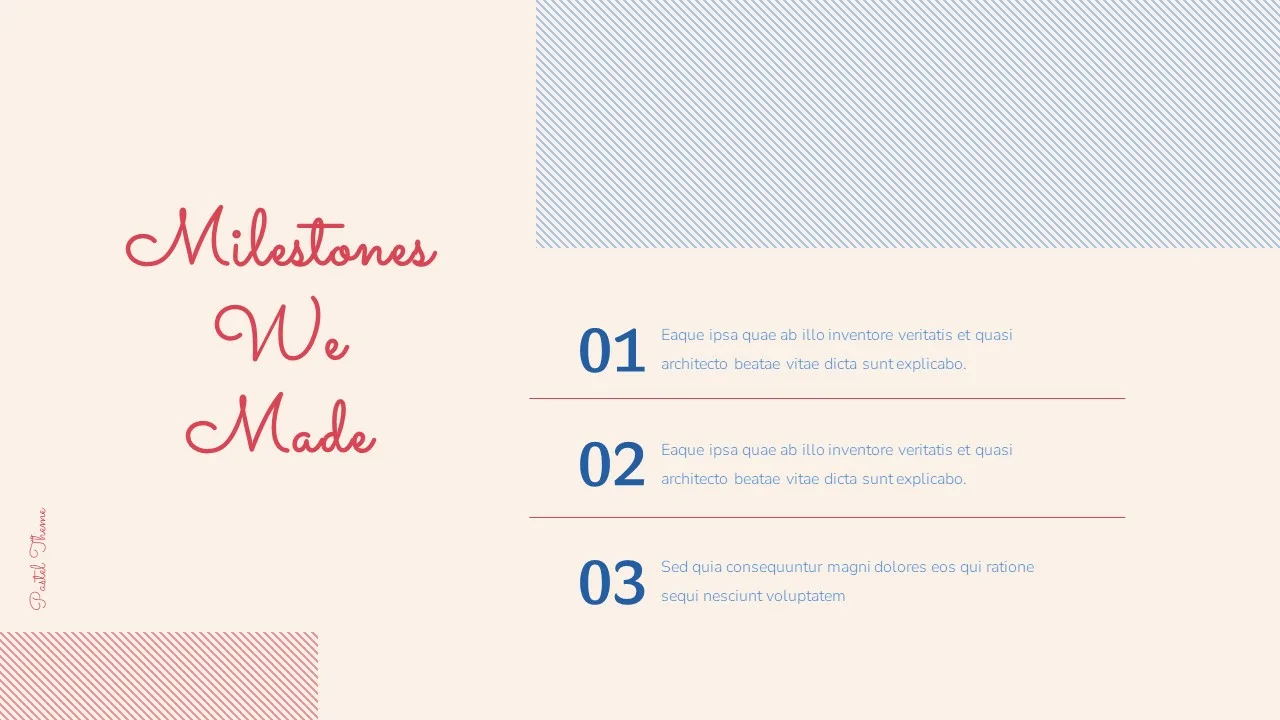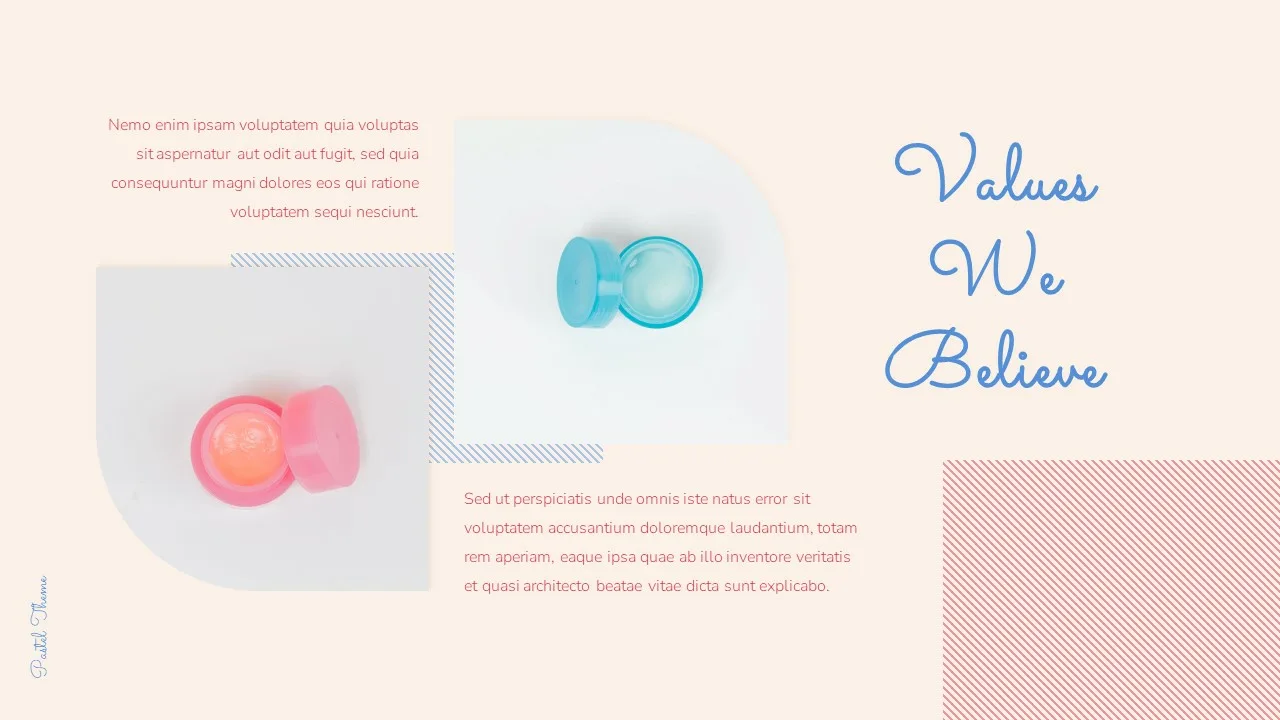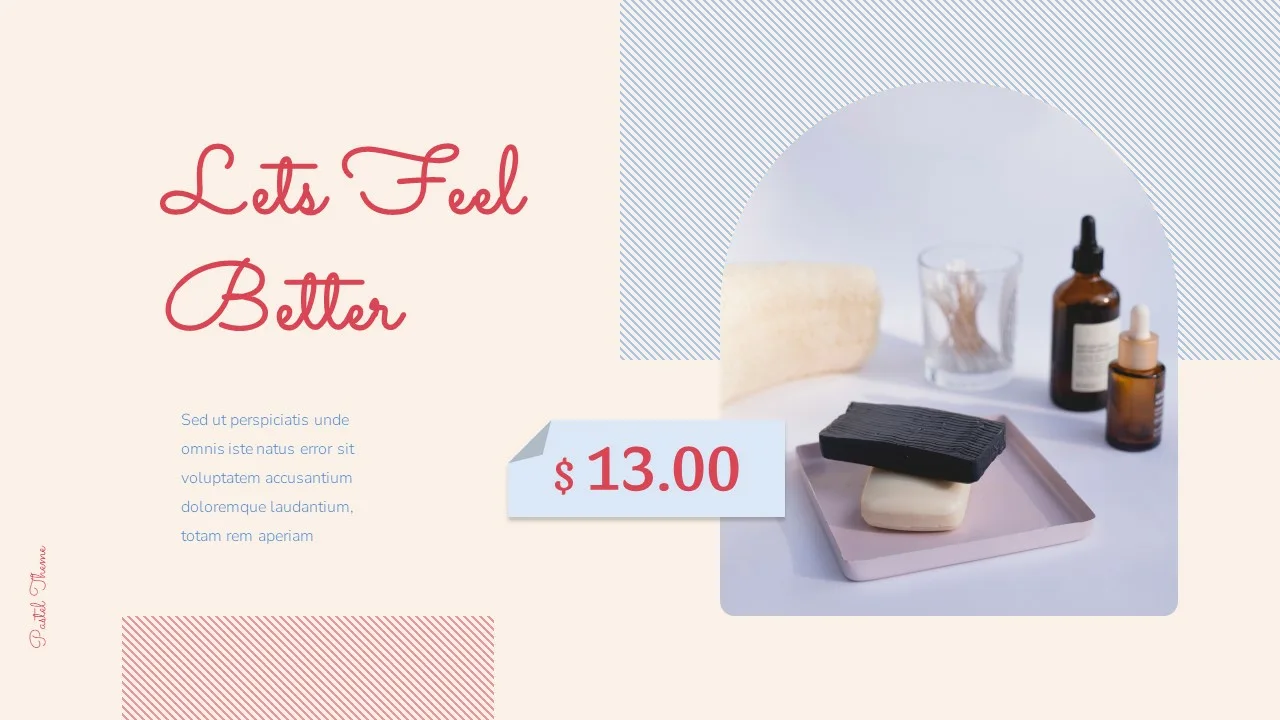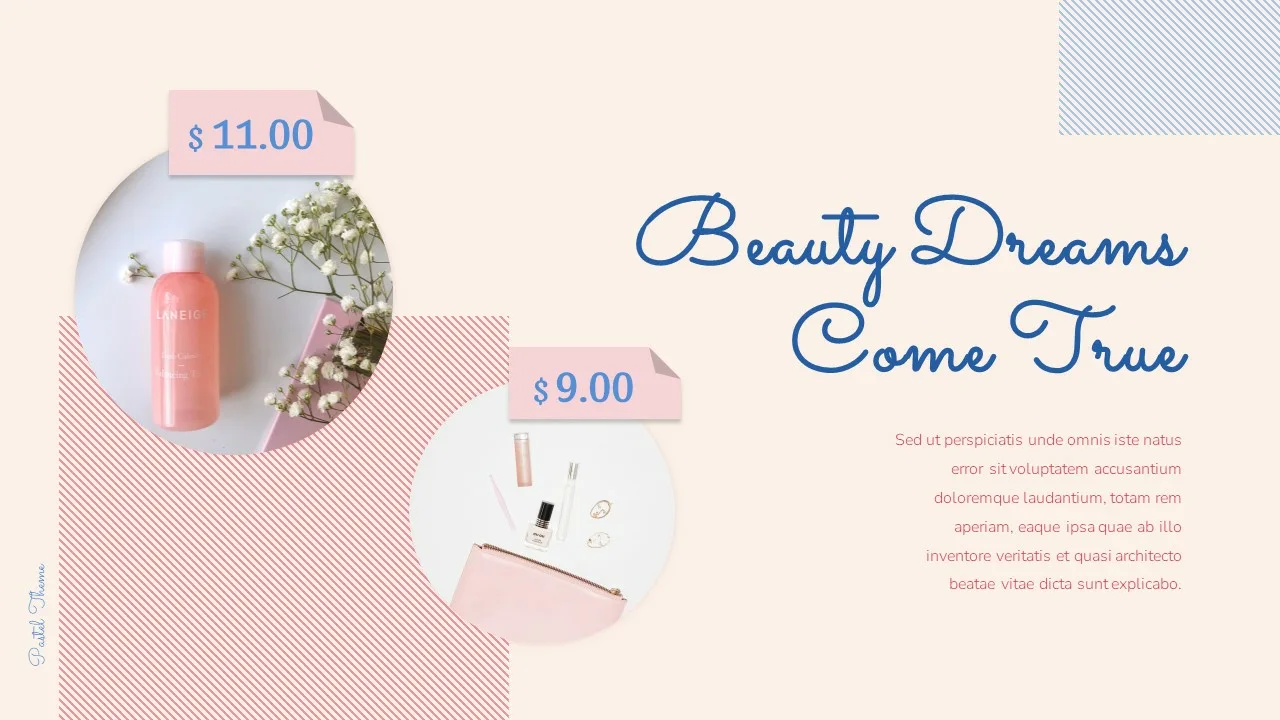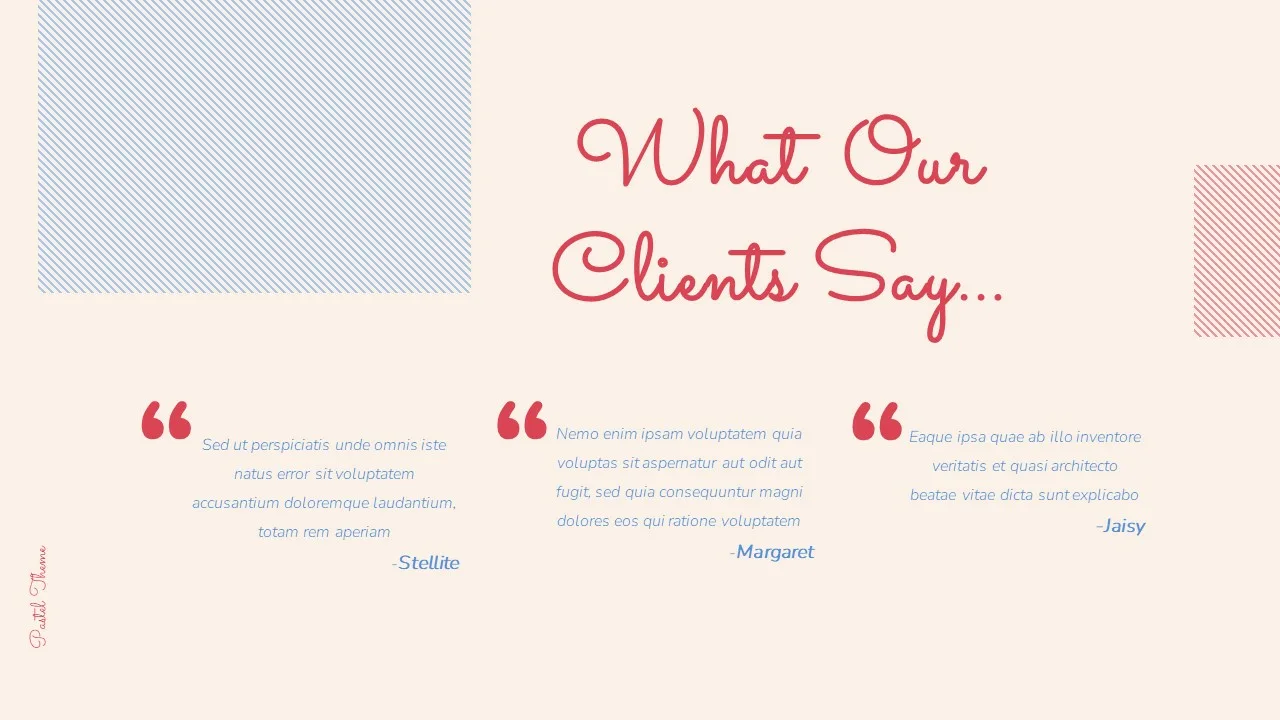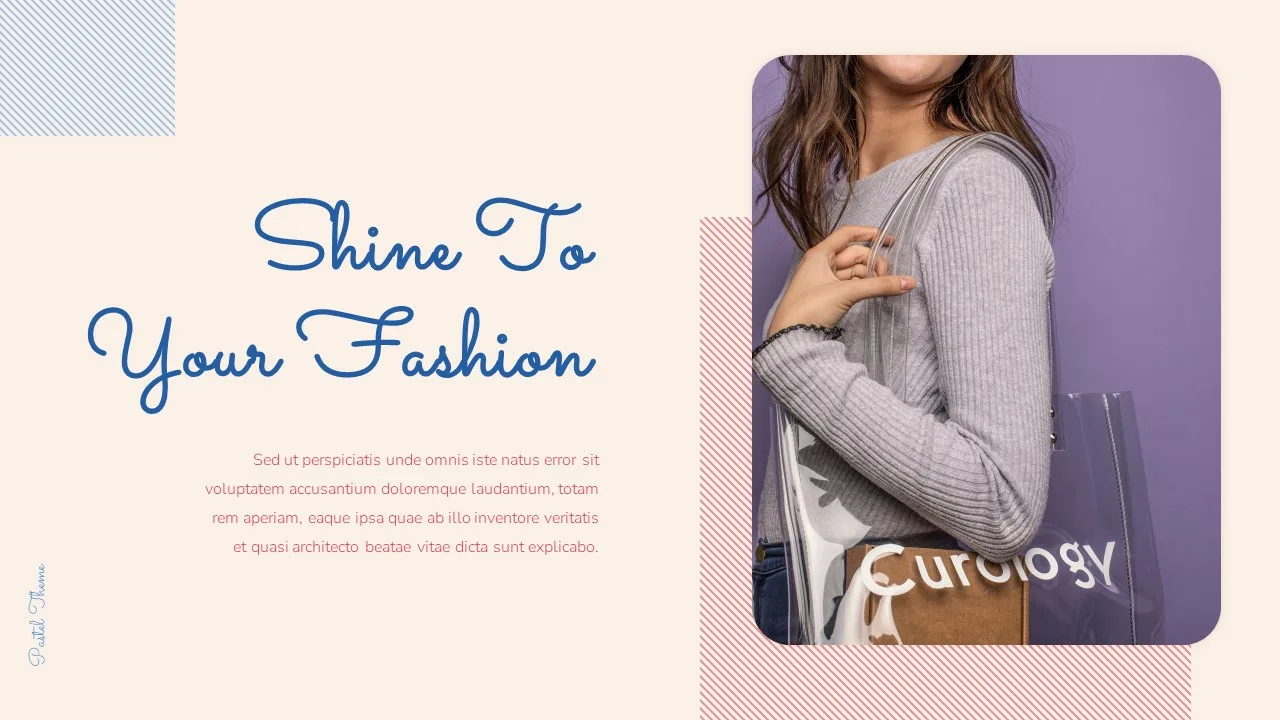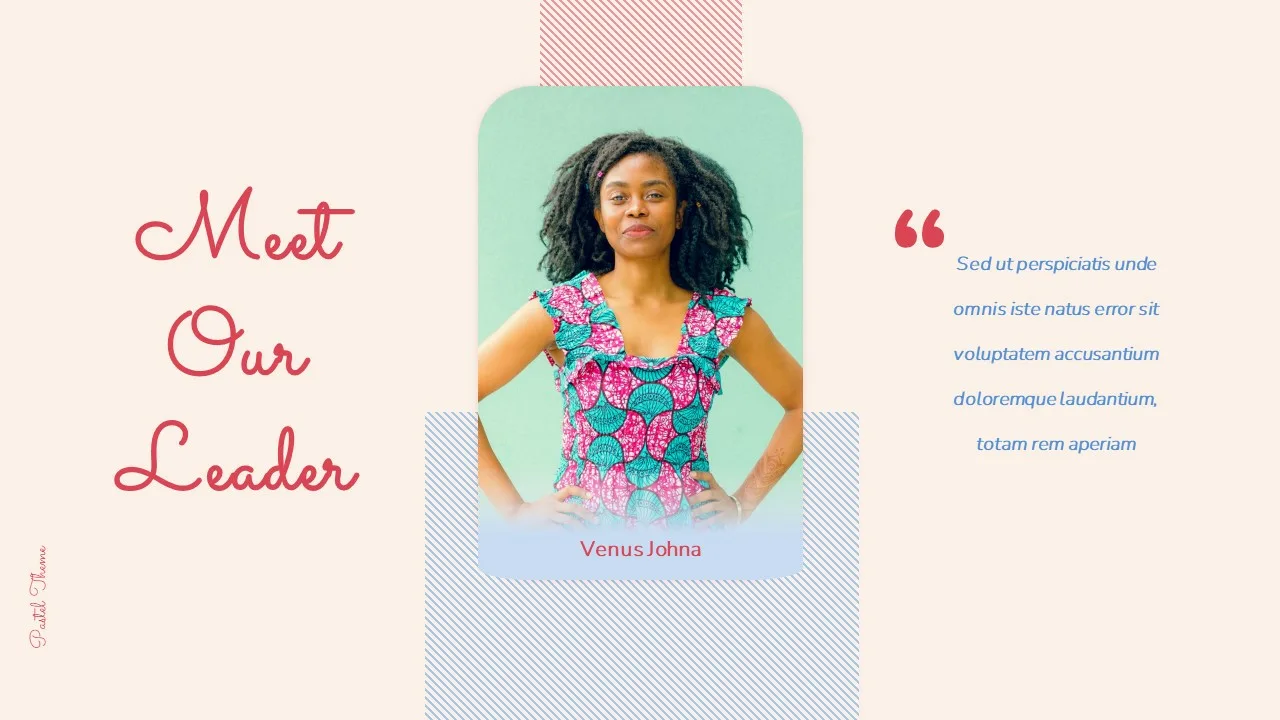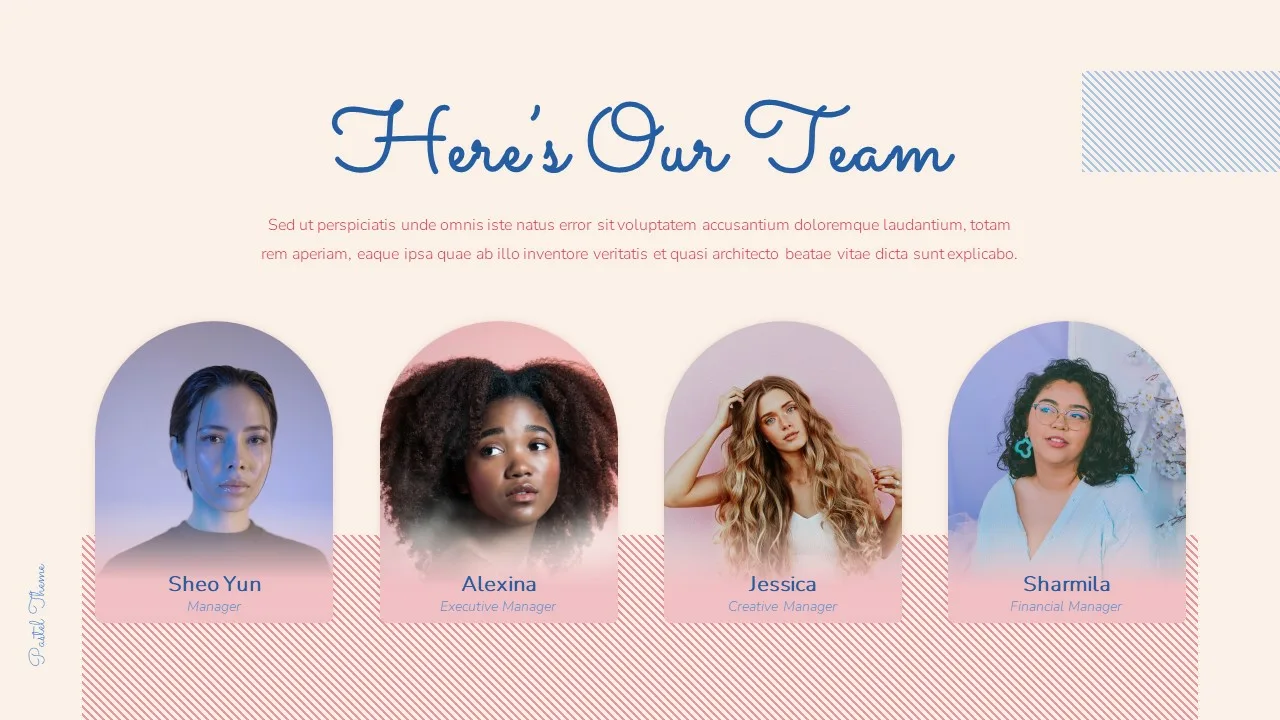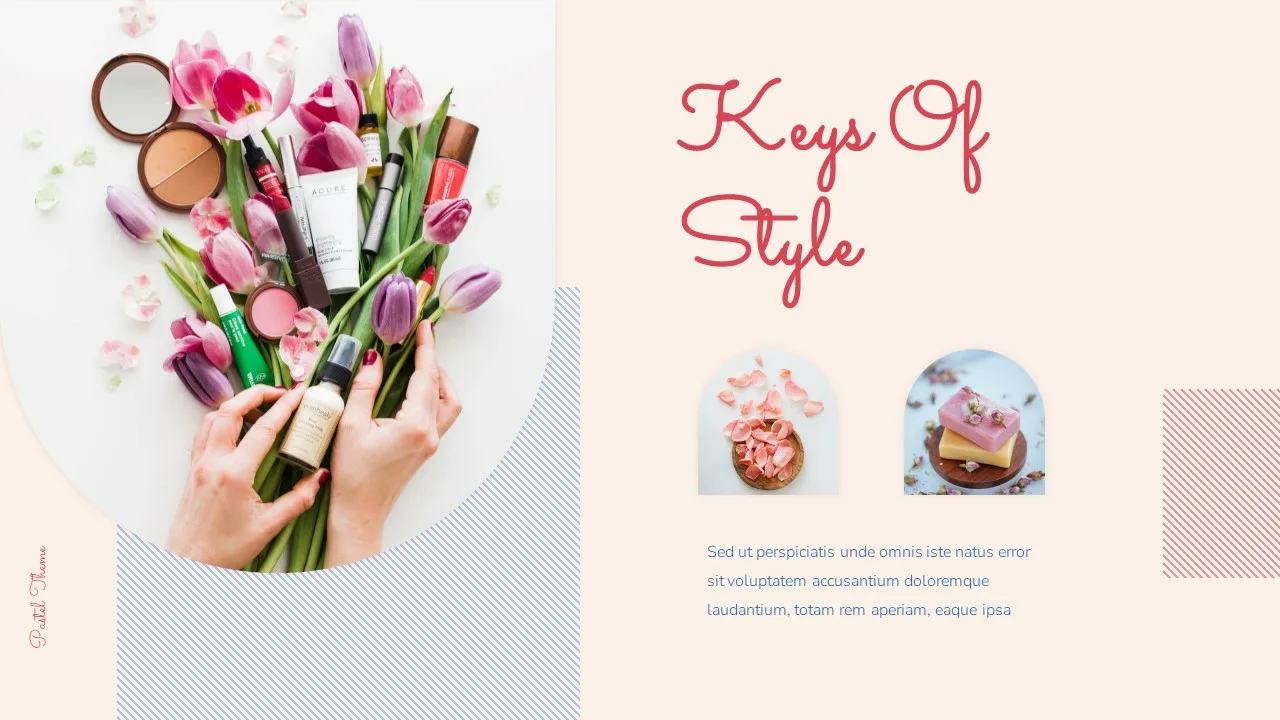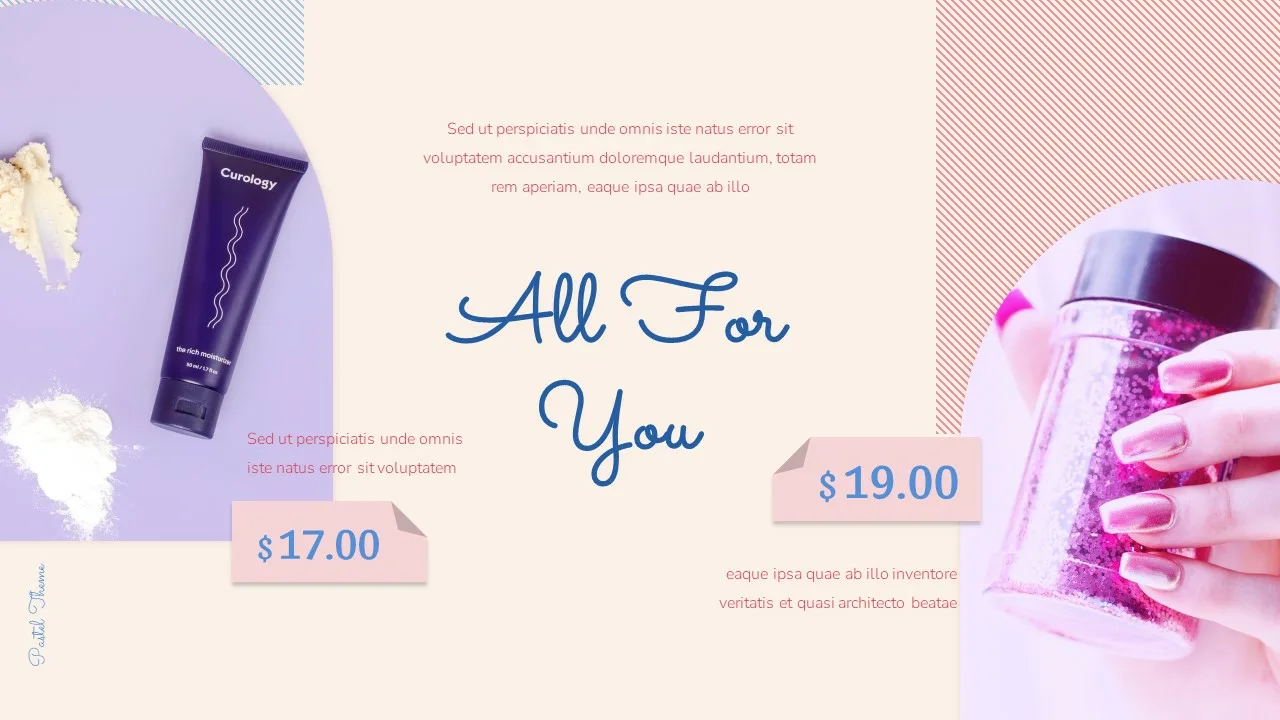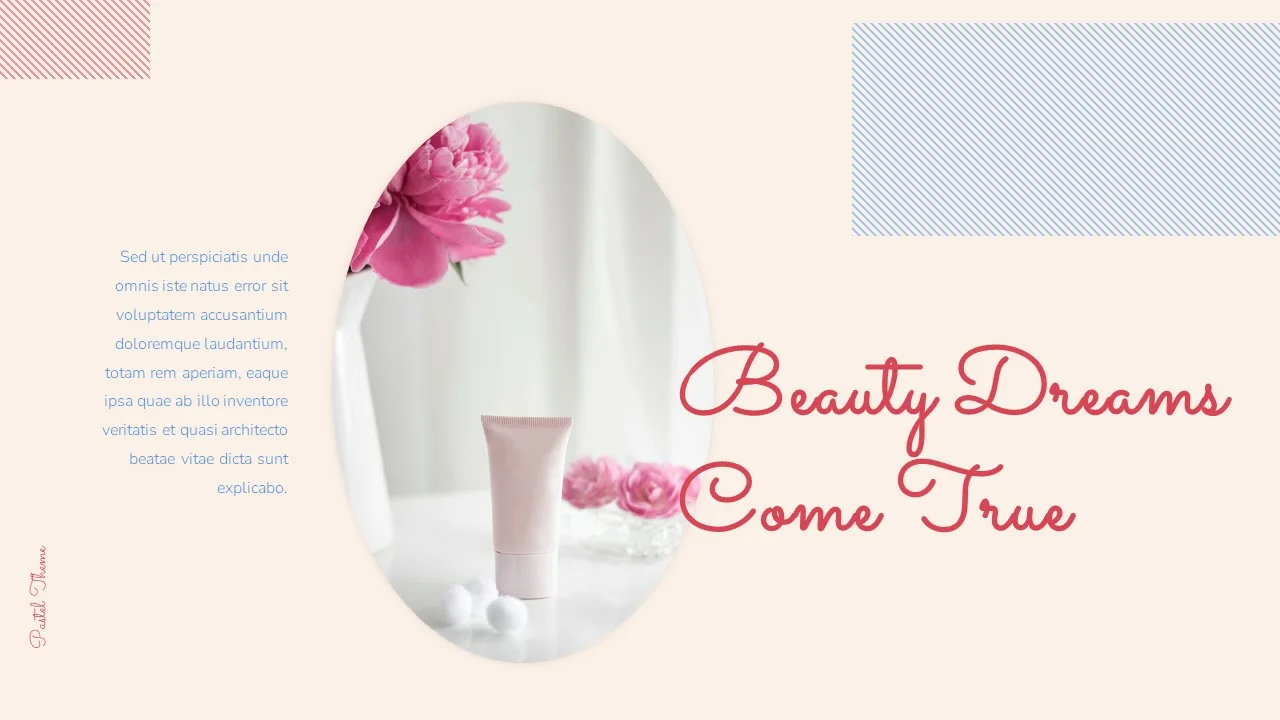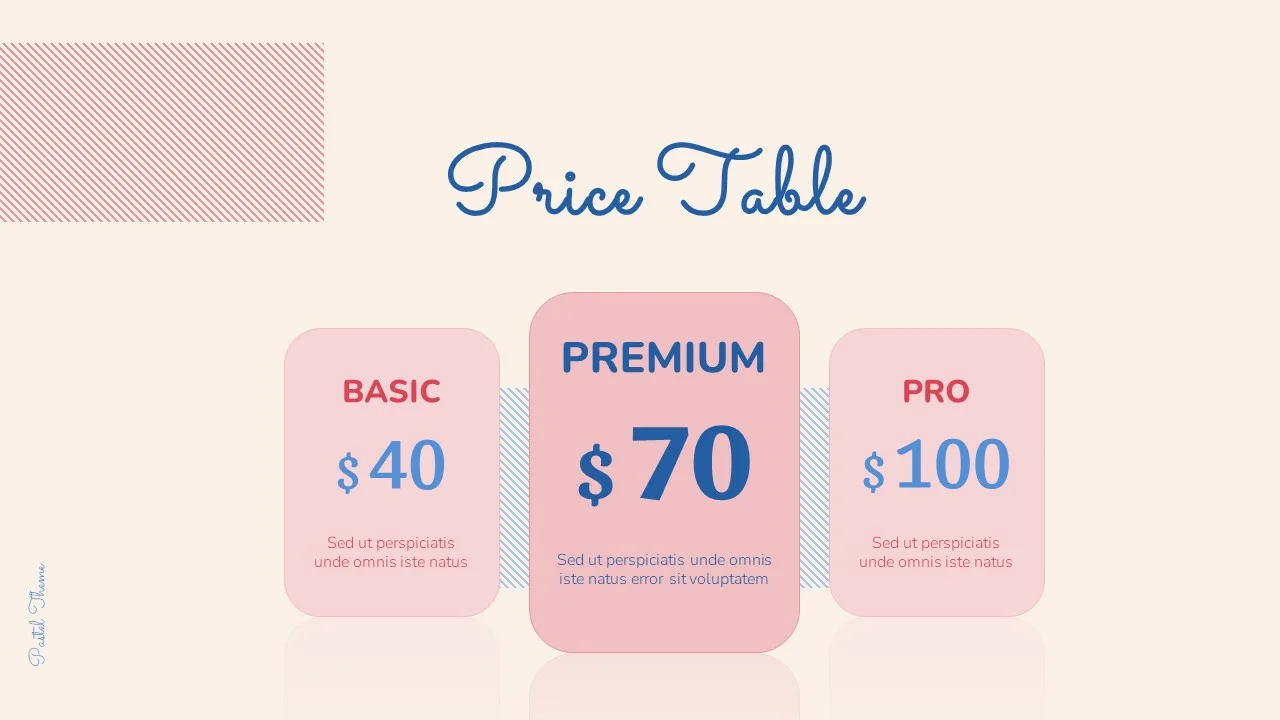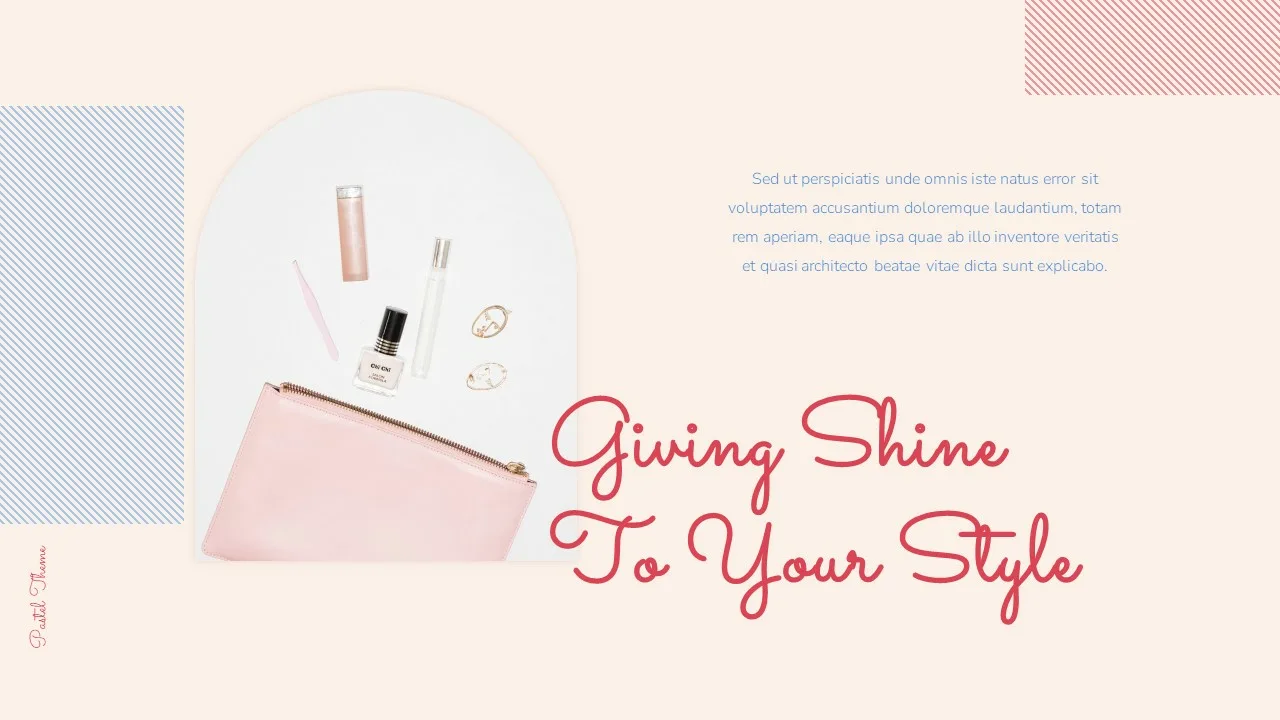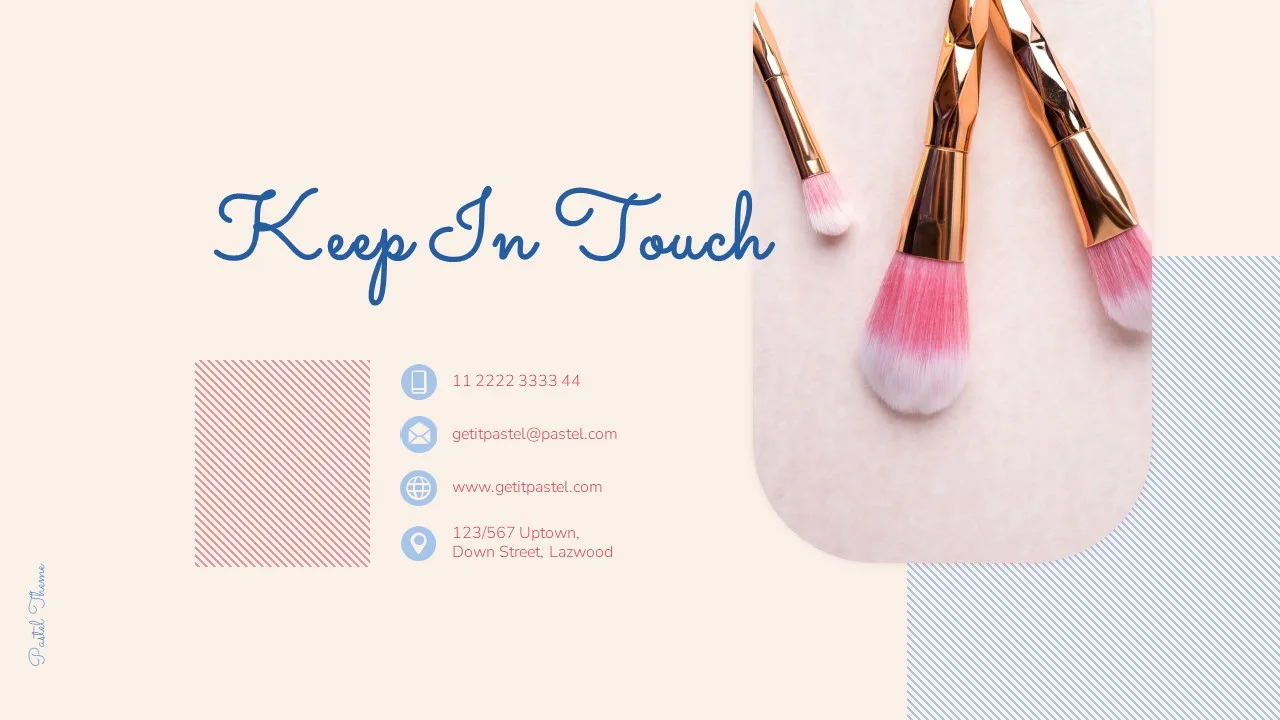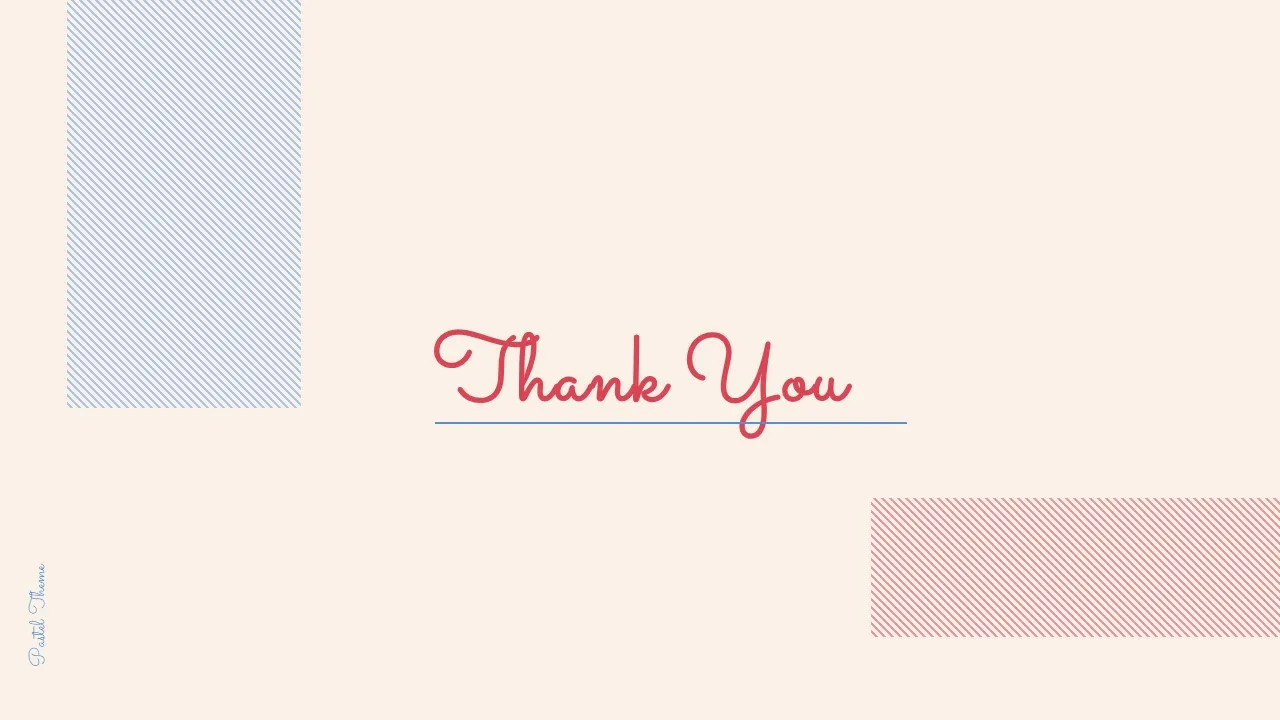 Pastel google slides theme is a creative template of multiple content section slides. Pastel slides are simple, light, soft, and calming color combinations that create a feeling of modernity and freshness. These multipurpose google slides in a multi-tone color mix have avoided the regular dark background themes for company profile presentations or providing product descriptions.
Regarding the design front, the light pink and blue color schemes will soften your expression with a multi-dimensional view. In addition, the users can add a logo or brand to the placeholders to create a business introduction in style. Pastel slide background will create a subtle feeling in minds. So, the light background google slide themes will light up the presentation with enthusiasm and interest. The Sacramento and Nunito Light font styles and the #EA949D, #A7C5EB, #FBF1E9 color codes will give the presentation its unique style.
You can add any description in the text placeholders if you want representation other than a business introduction. Normally, business introduction slides are best for inviting investment by giving thrilling introductory notes about the company. The presenters can customize pastel color codes for this google slides template according to their requirements. Download these attractive google slides templates now!