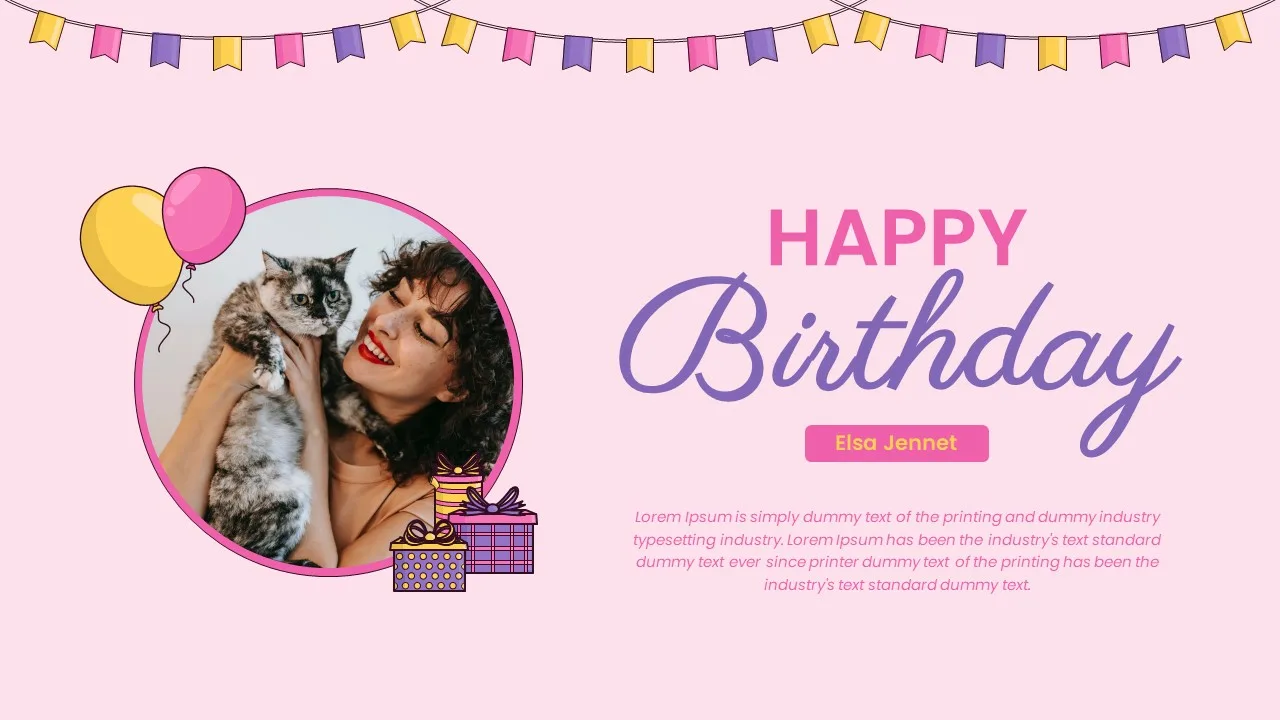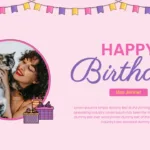 Are you looking for a sweet birthday greeting slide to send to your loved ones? Then this is the best option for you. Find a lovely birthday presentation slide, and get the work done easily.
This birthday card template features a playful and cute design with a pink color scheme. The front of the card features a picture of a young girl holding a fluffy kitten, both with big smiles on their faces, creating a sense of innocence and joy.
The background is decorated with colorful balloons, gifts, and multicolor bunting pennant flags, adding to the festive atmosphere. The card's interior is left empty for your own message. This template is perfect for wishing someone a happy birthday in a sweet and charming way.
Tags