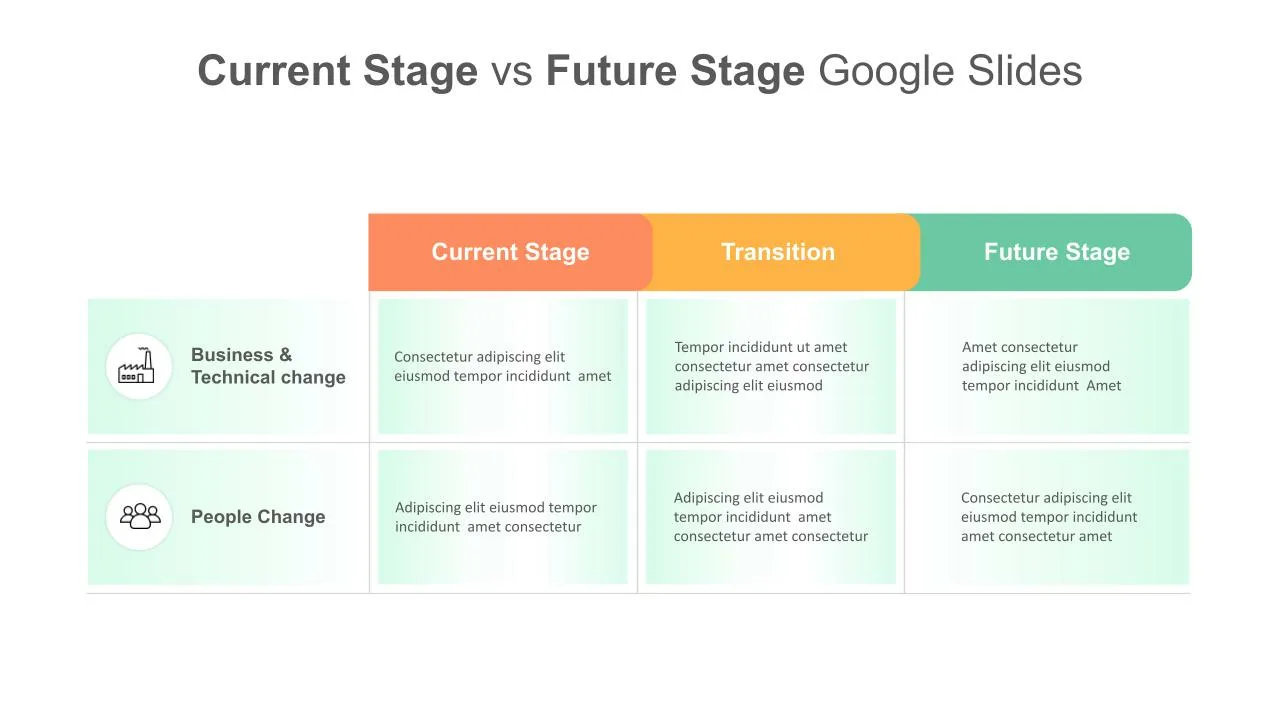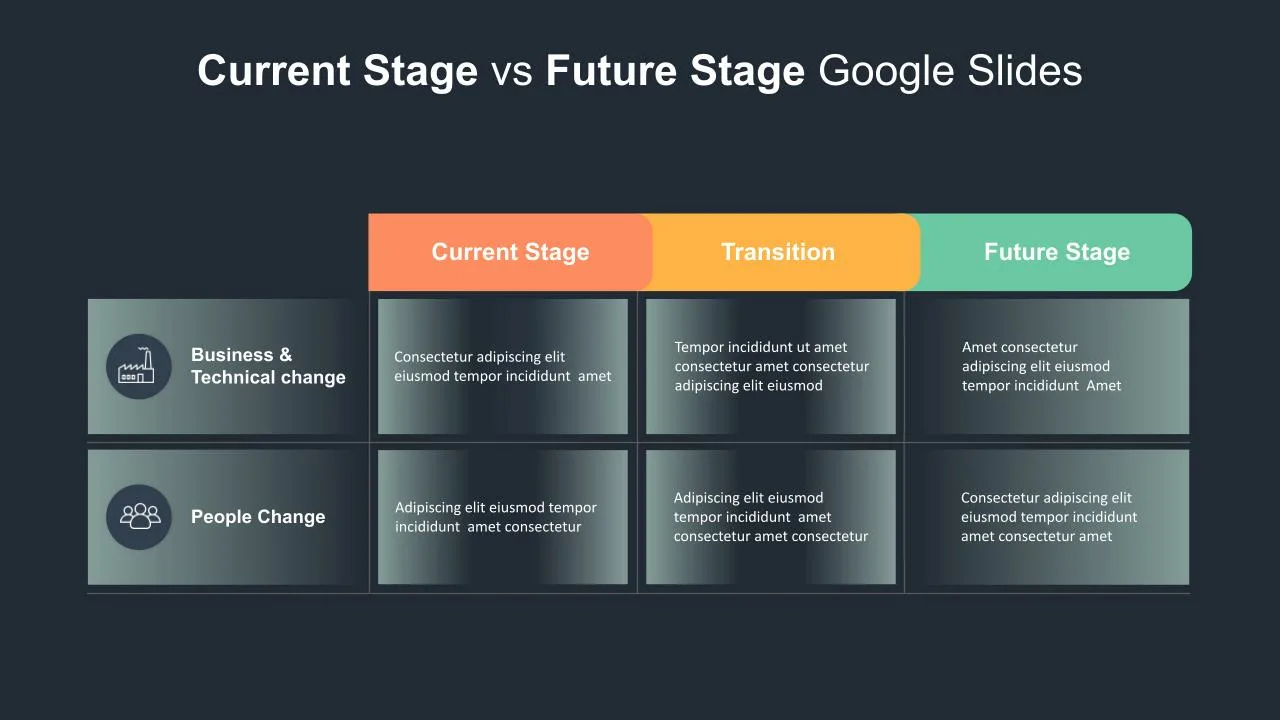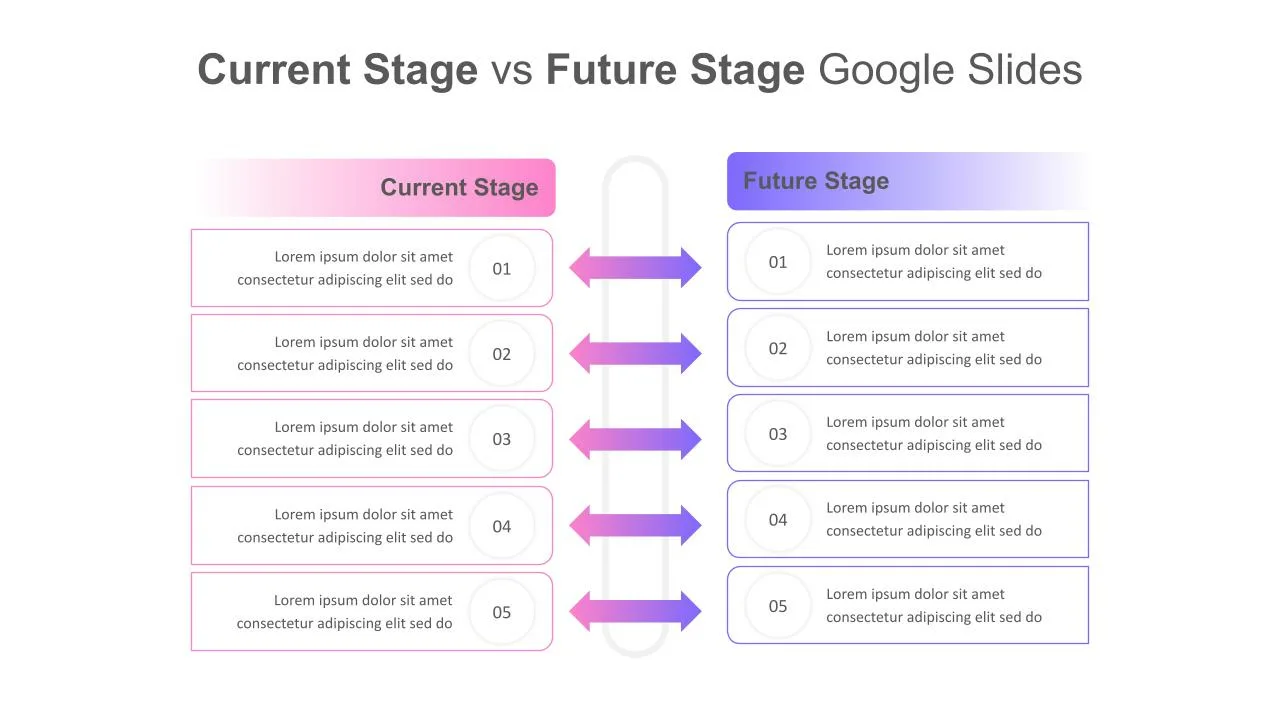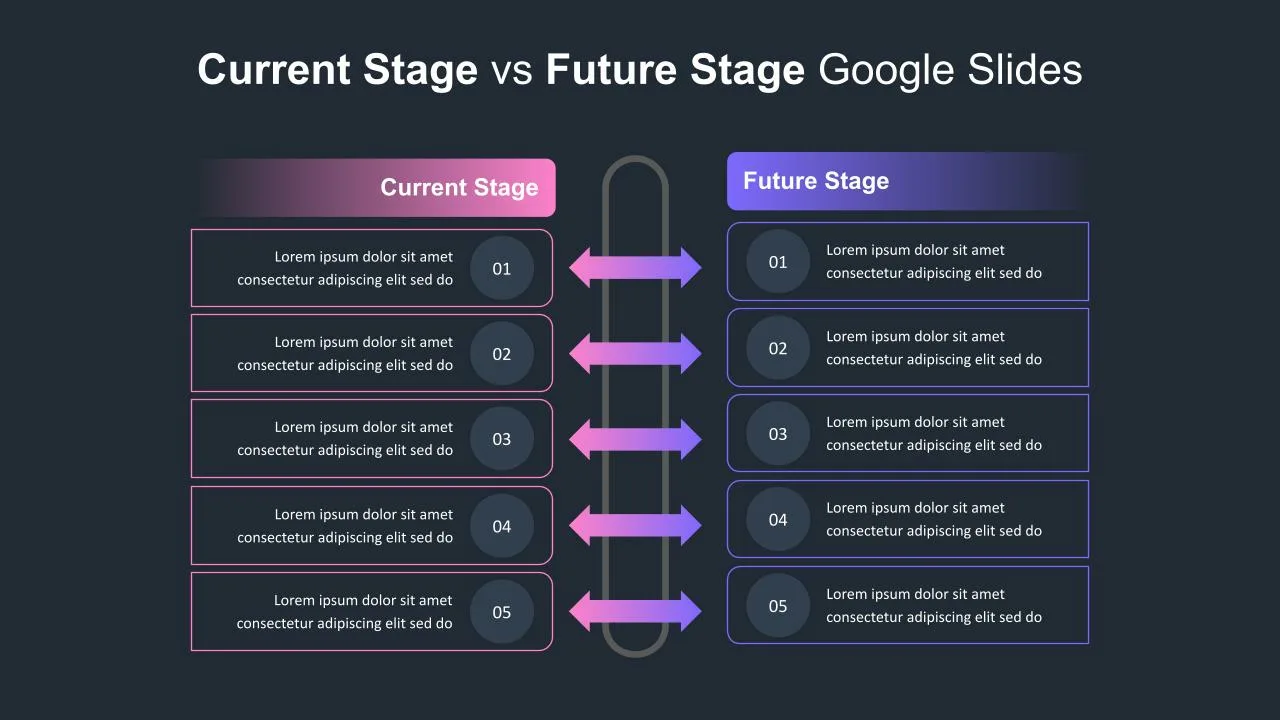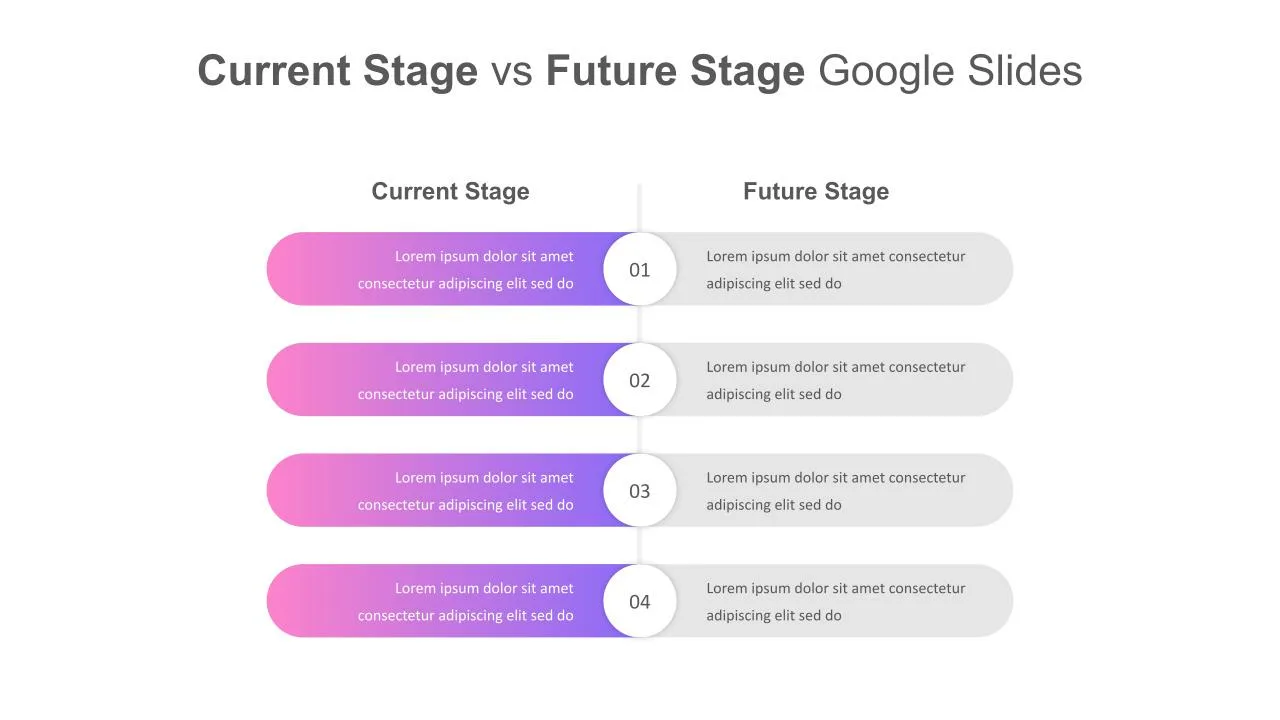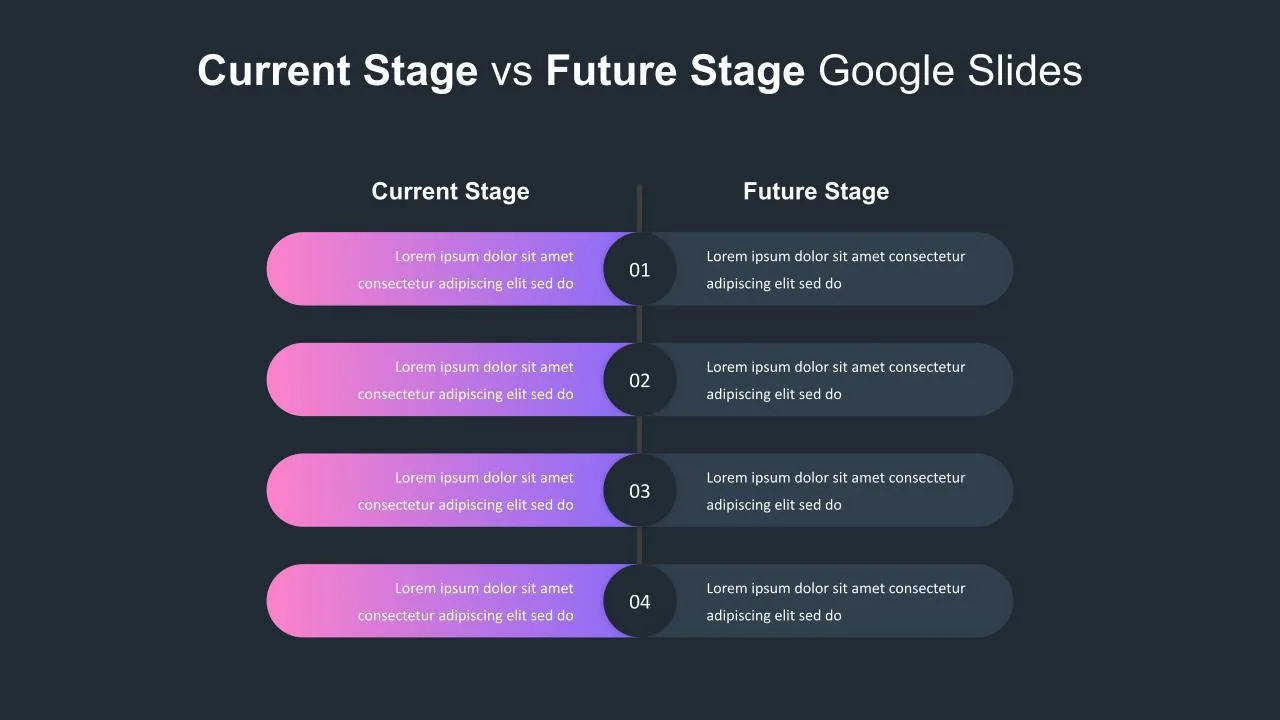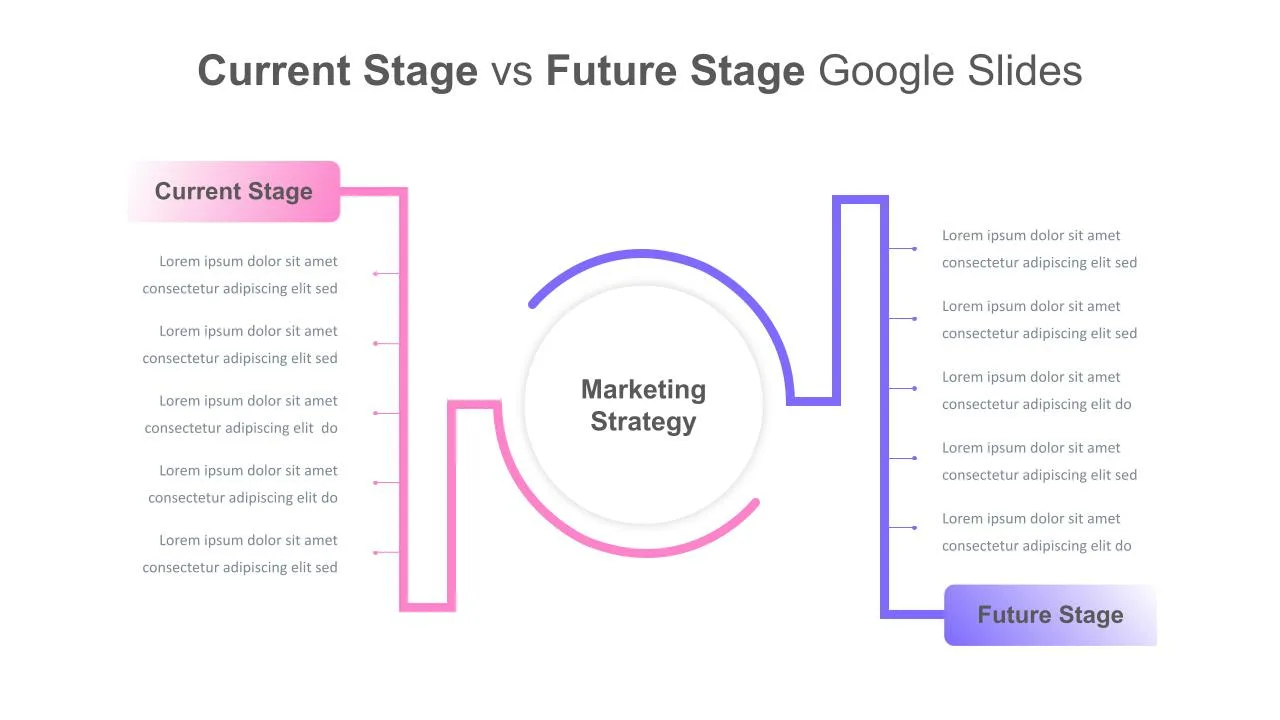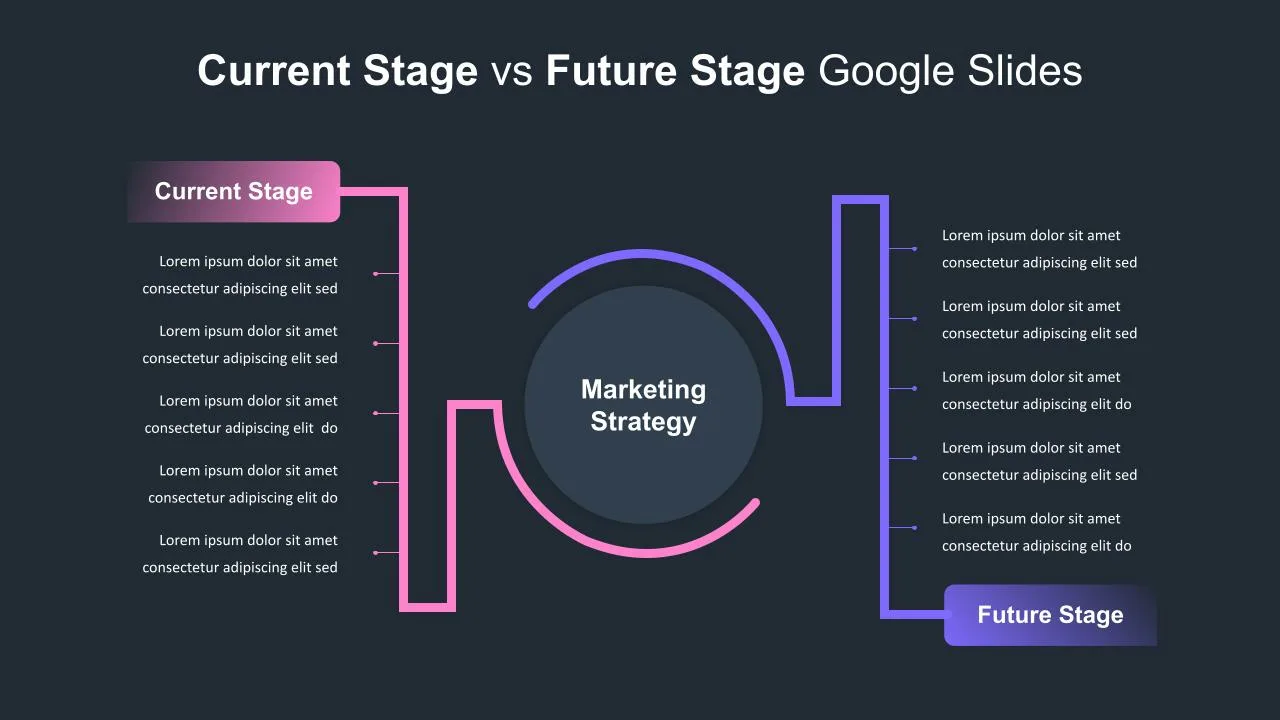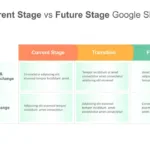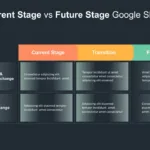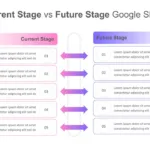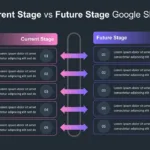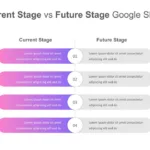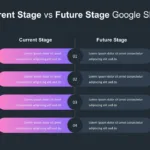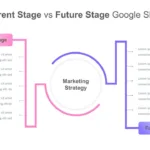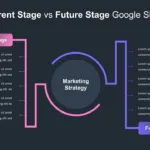 From To Slide templates are best for displaying transitions from one state to another. Our from-to-slides are not only created in step diagram format but also designed as comparison slides and column chart models. So, for example, our column chart template would be ideal if you want to show the current and future state in google slides.
Indeed, the color mix background of From to Slide design is important in a business presentation. The color tints ensure maximum audience attention to its appearance. In the current and future state template, the designer gives creative differences when you switch from white background to a black background theme.
In the black background, the color seems to be splashy and gradient. Each template would show mesmerism in color even if it used a little color in a mix. So, the From To Infographic helps create clear and specific messages and convey them to a set of audiences.