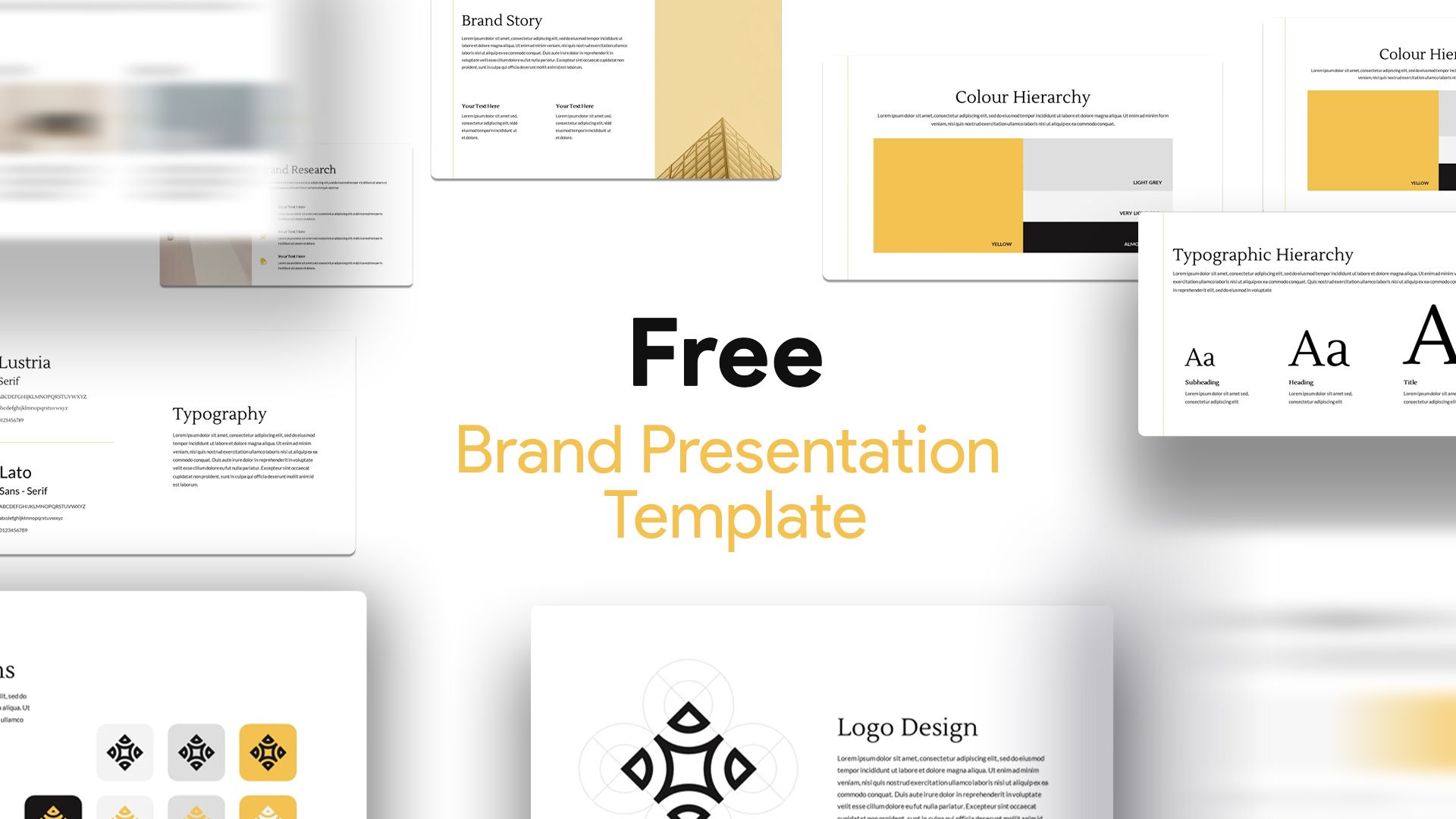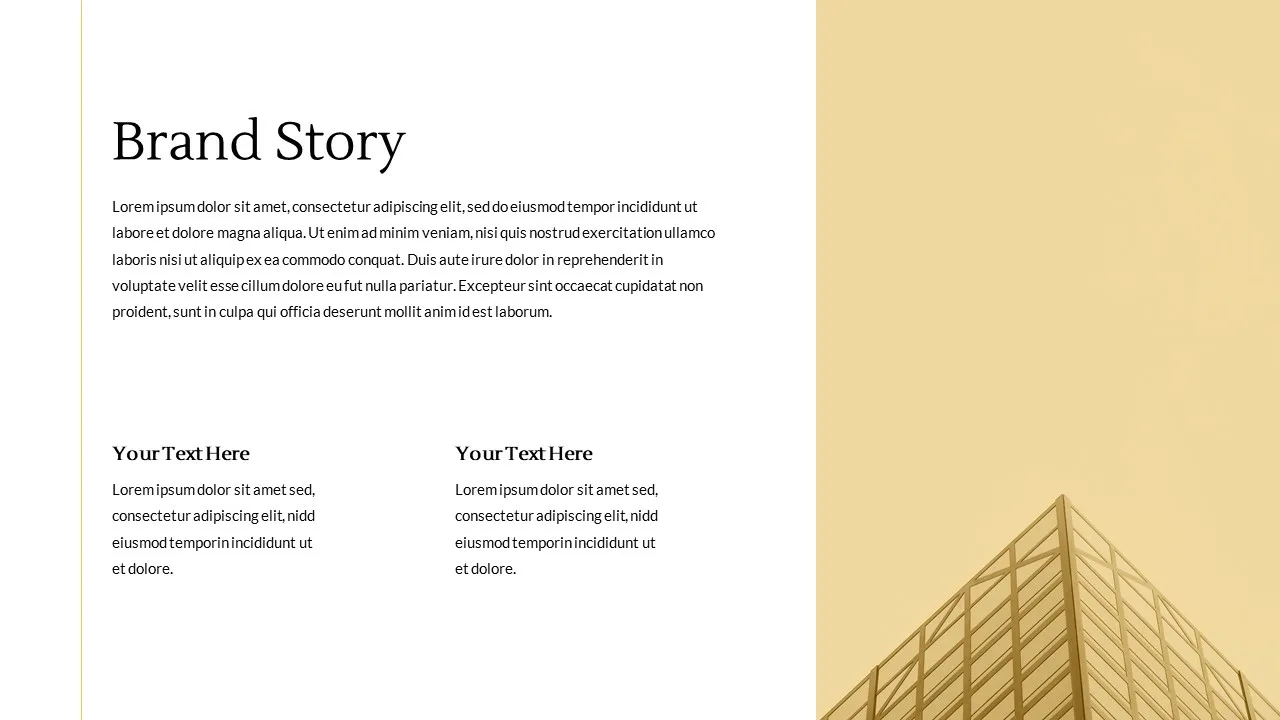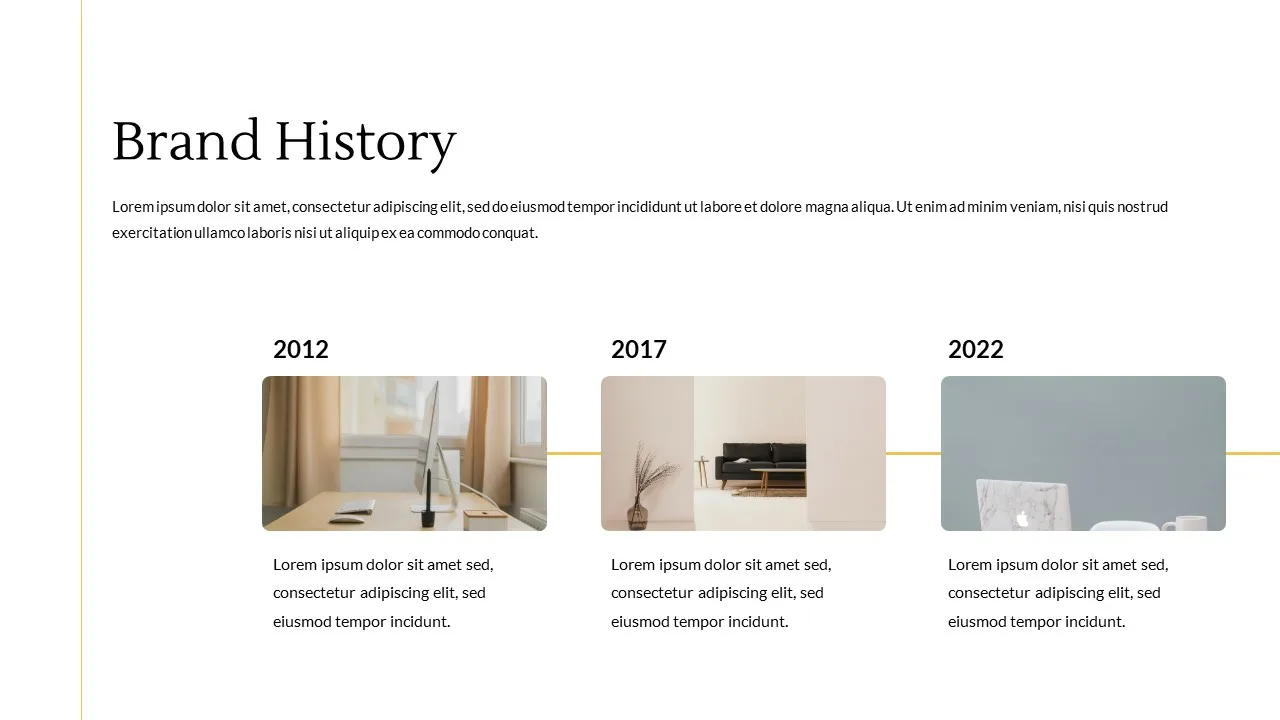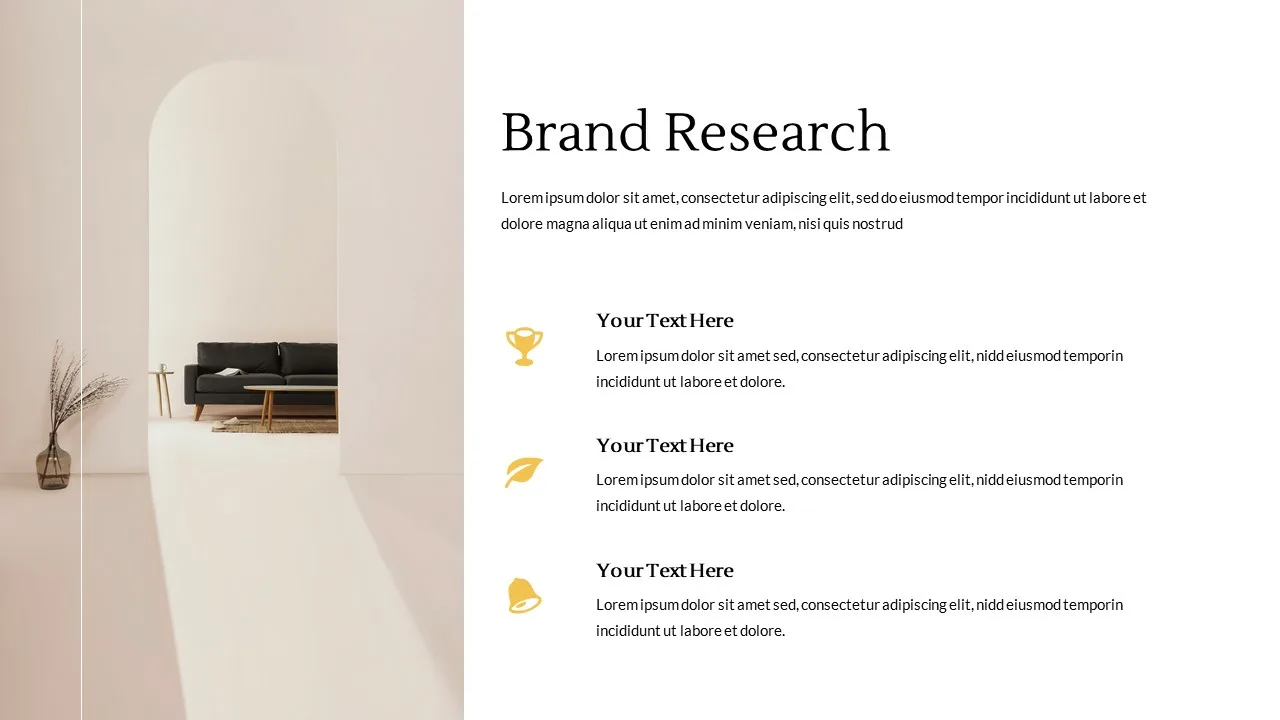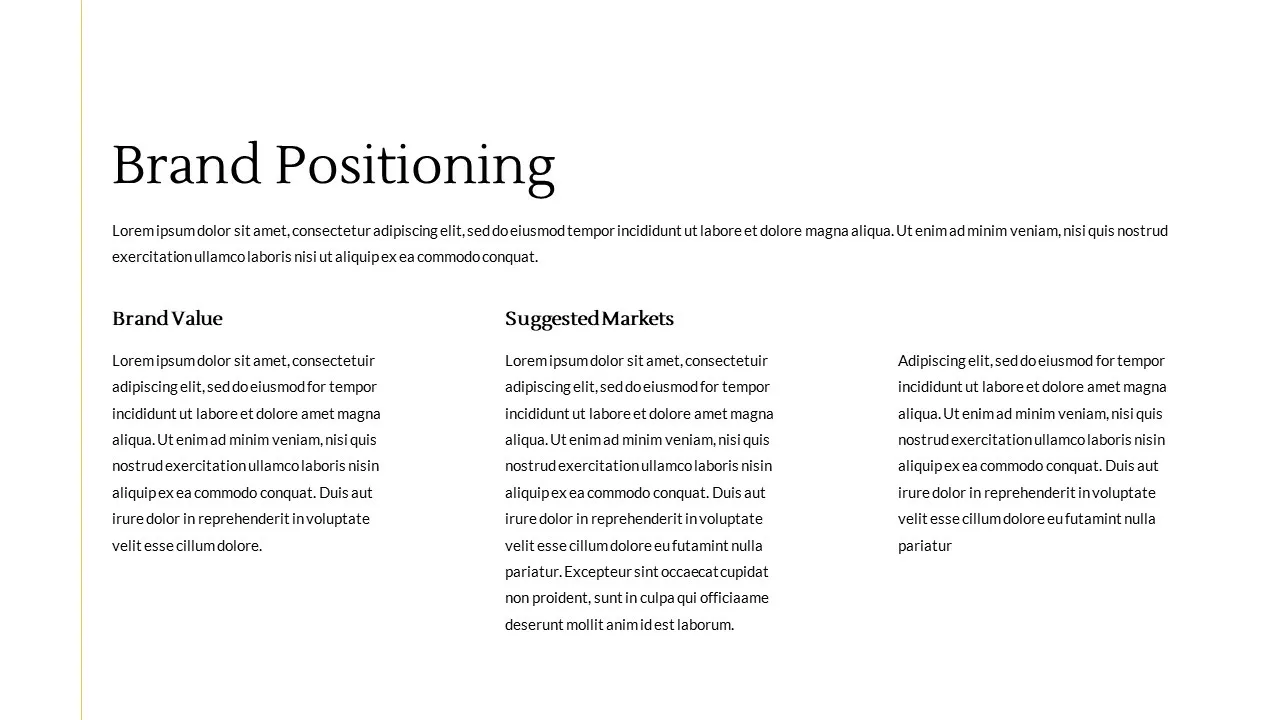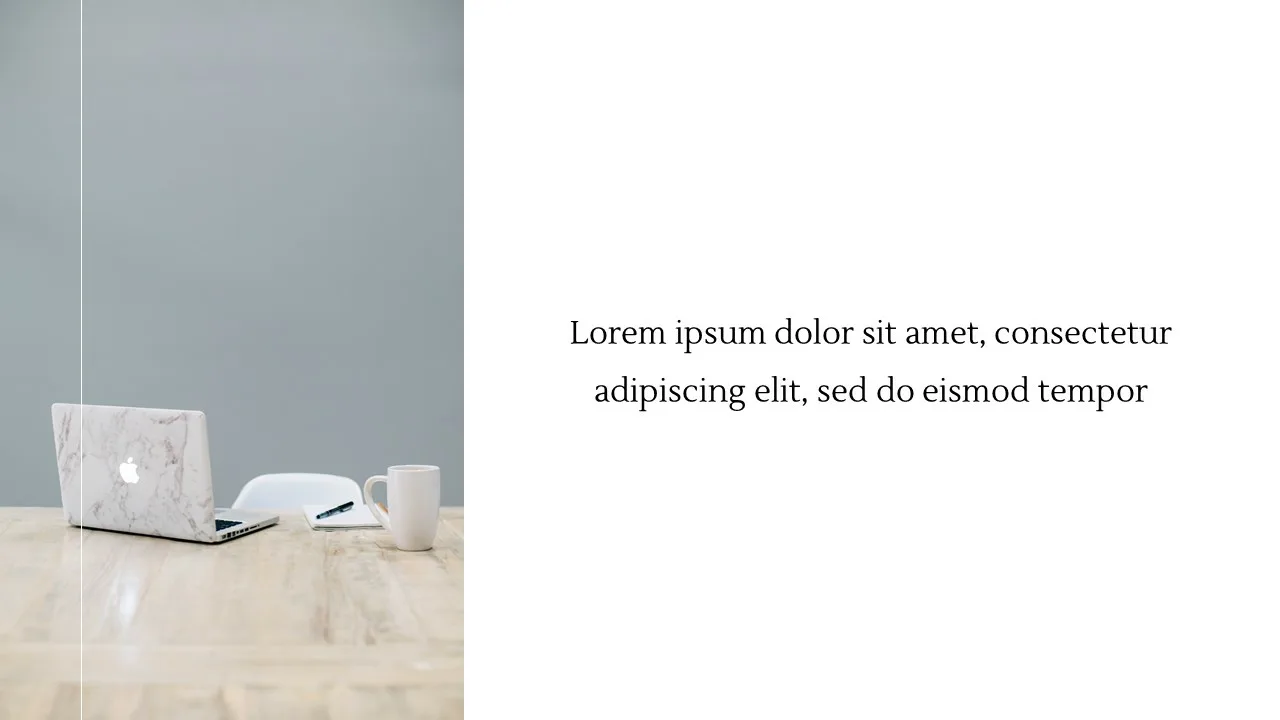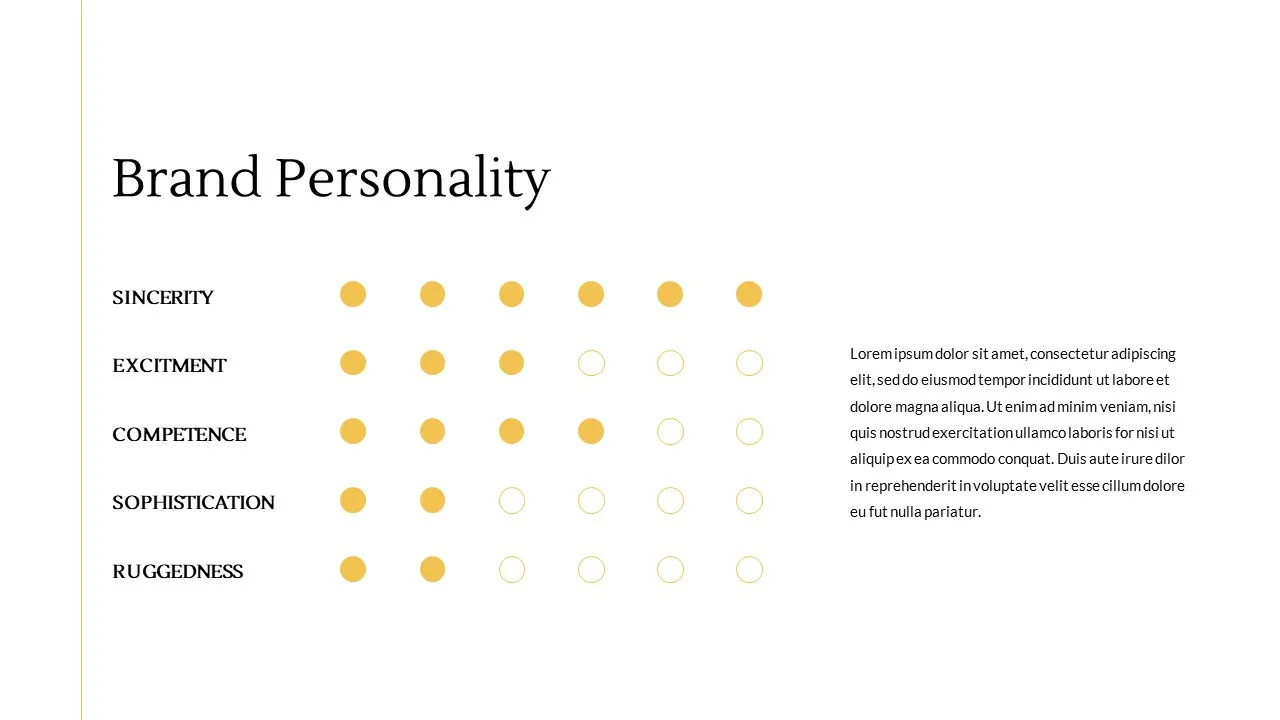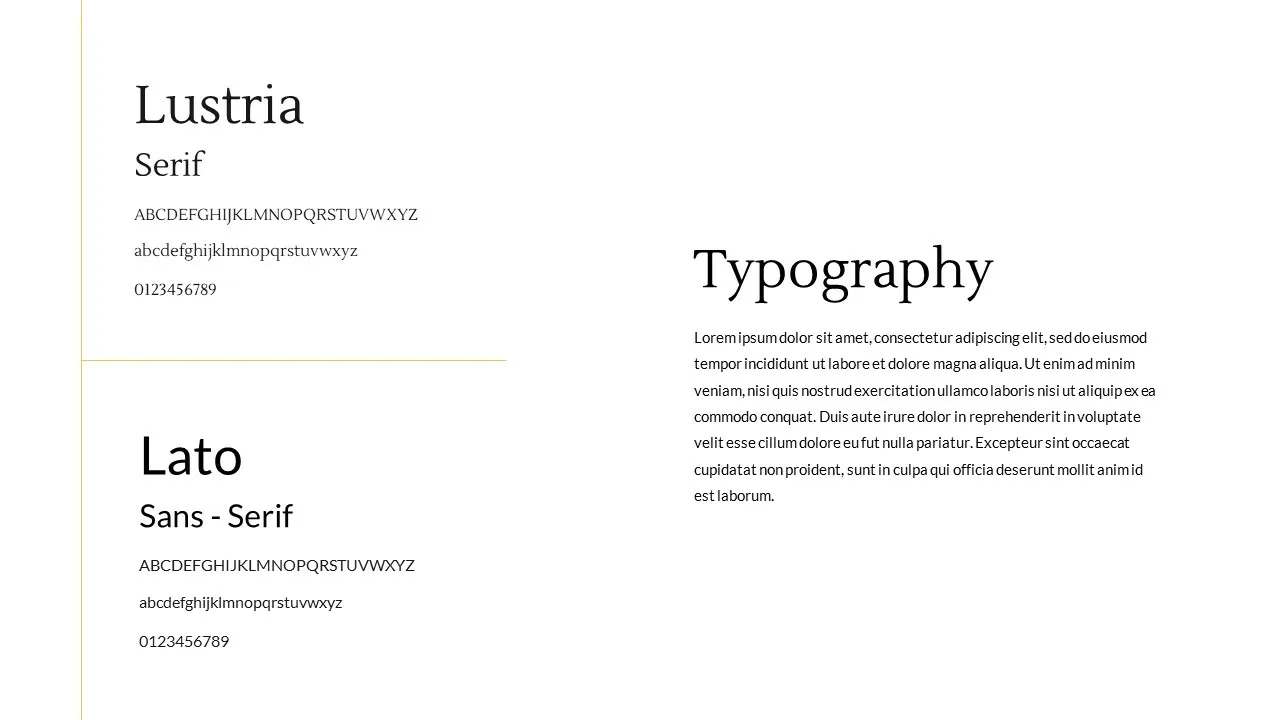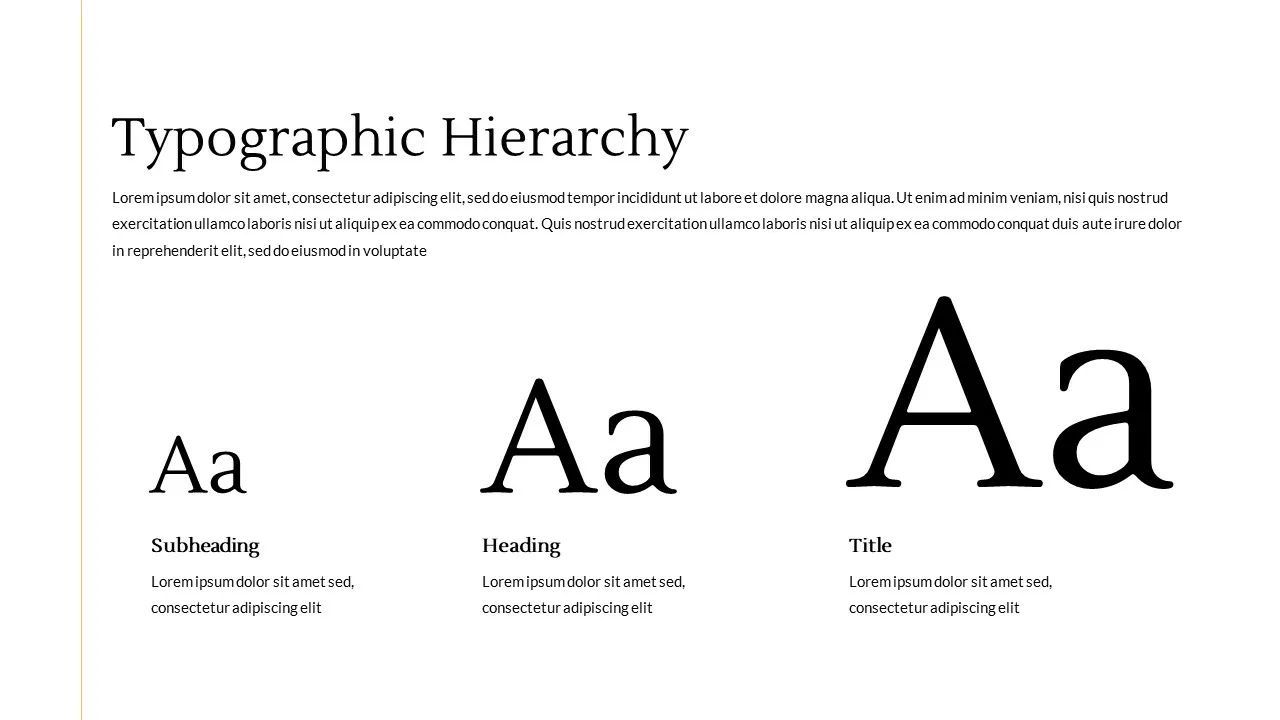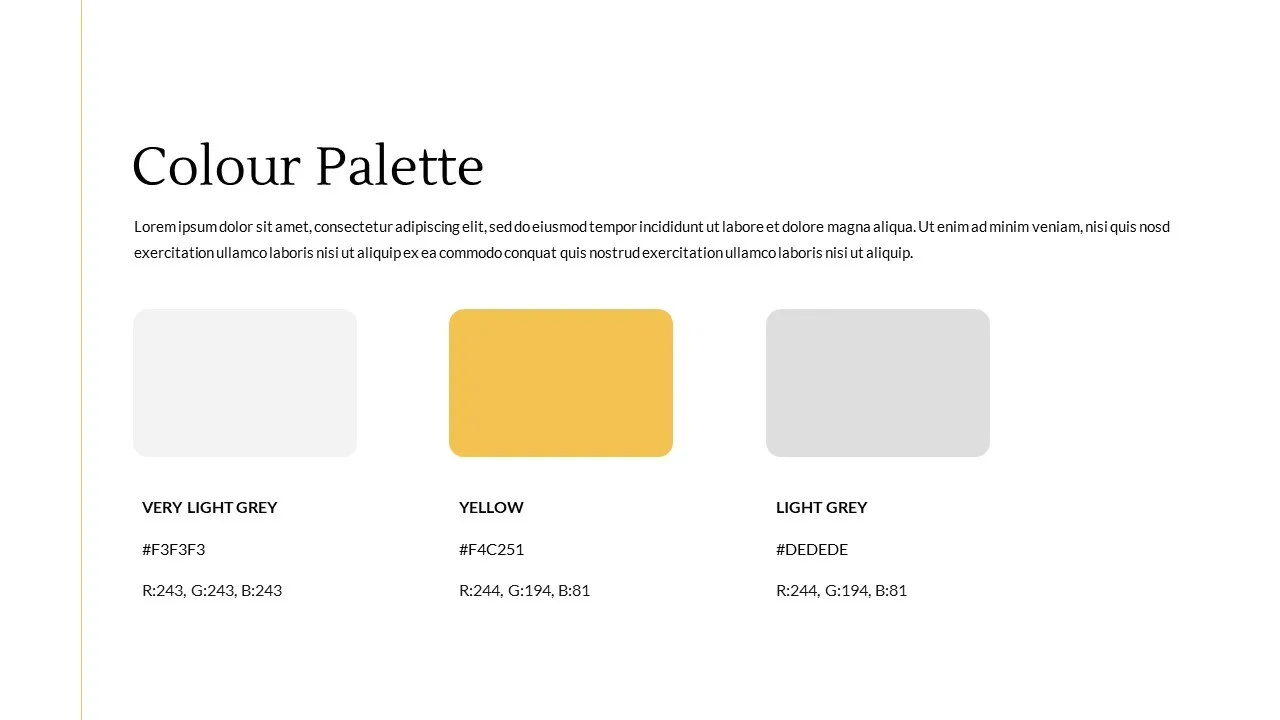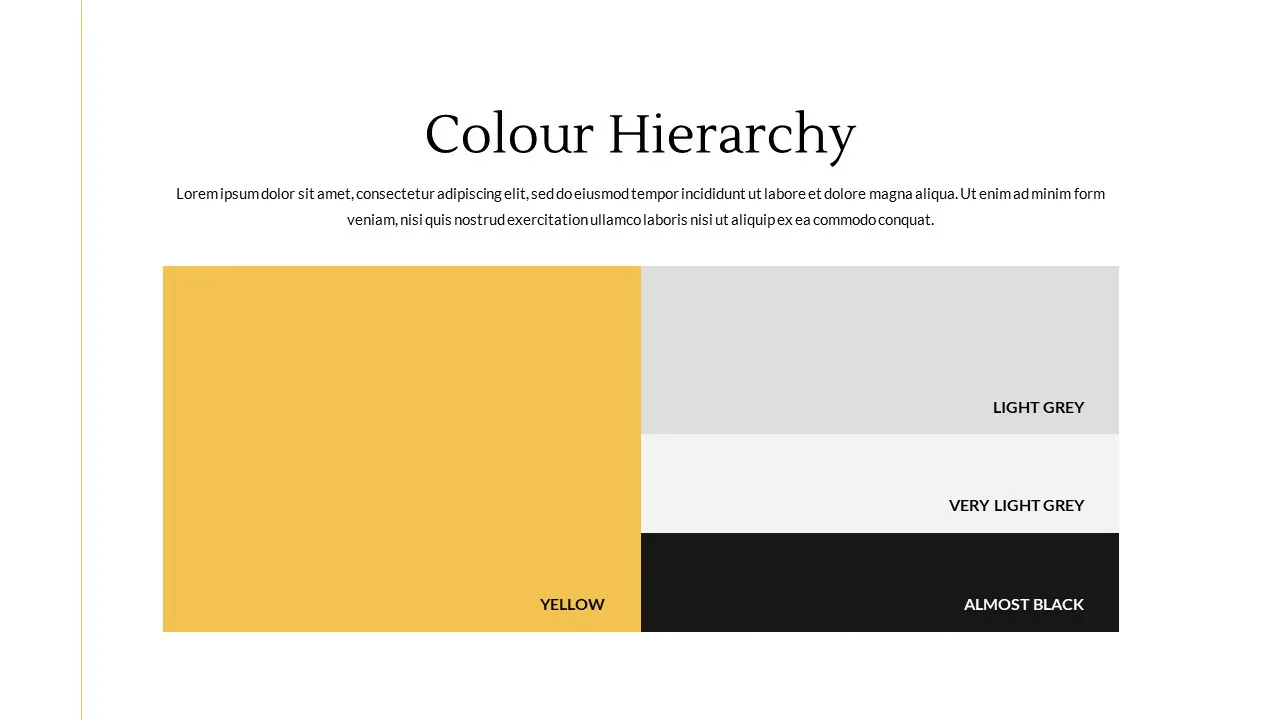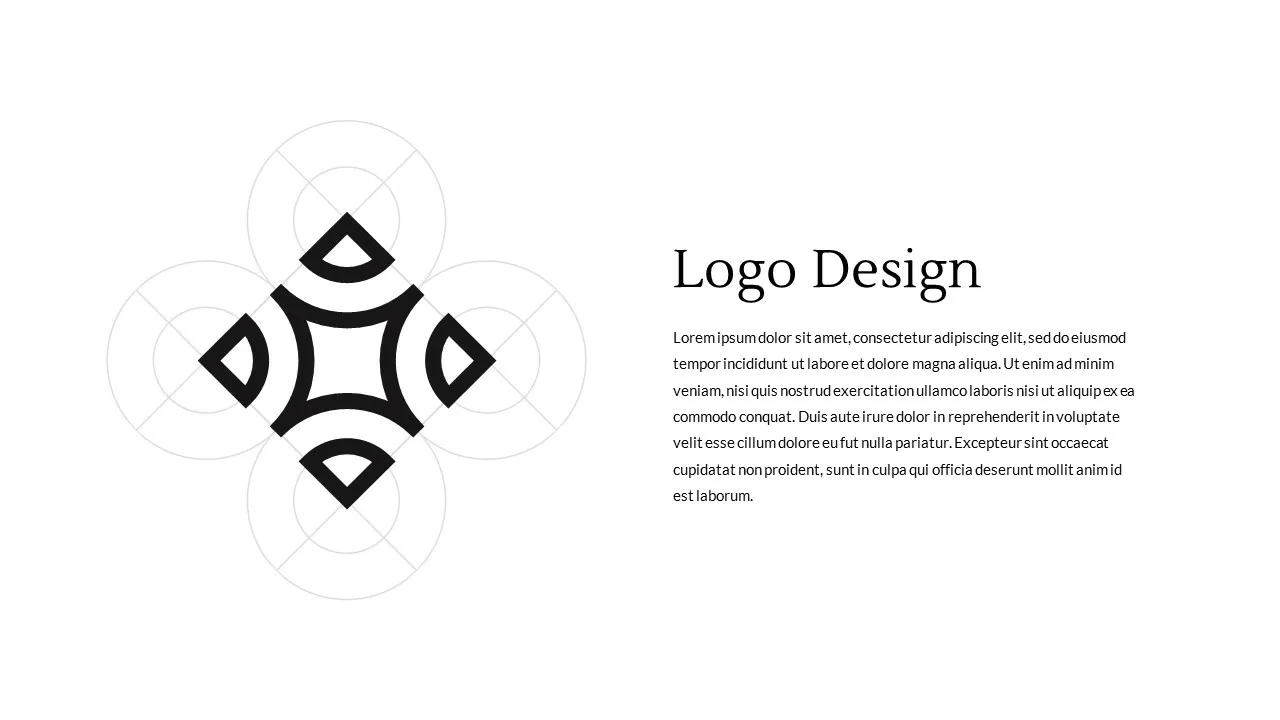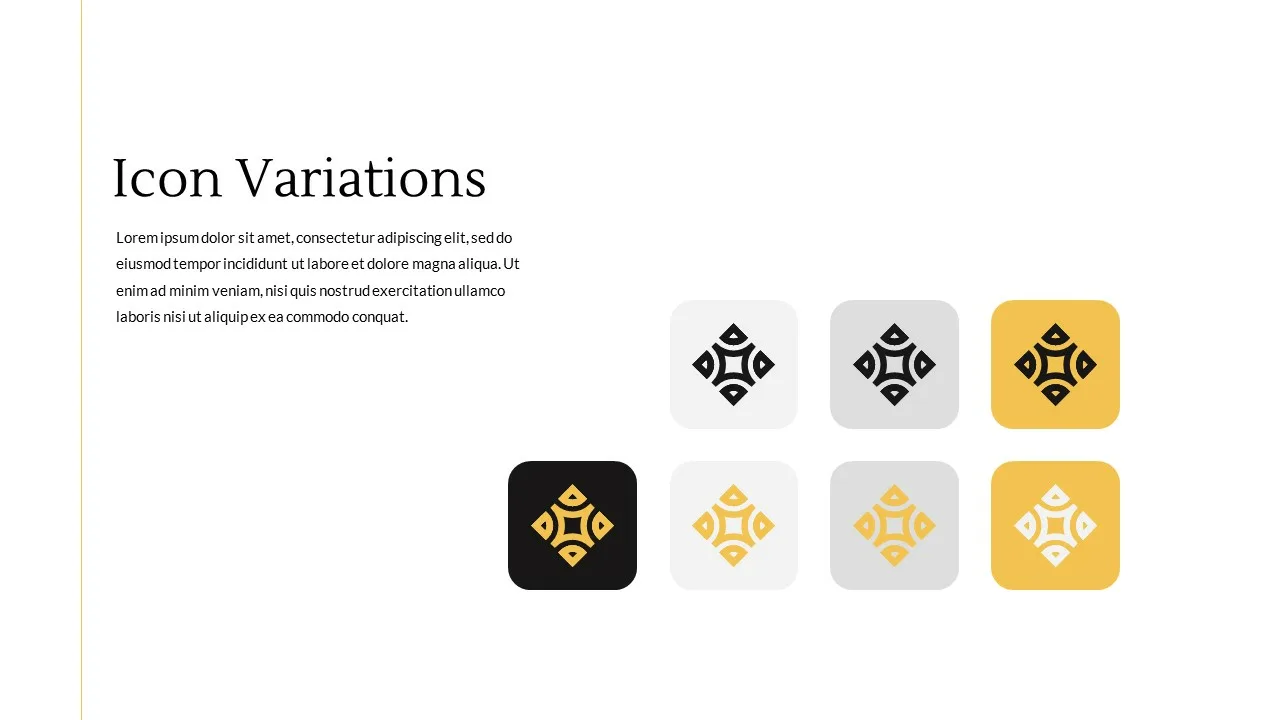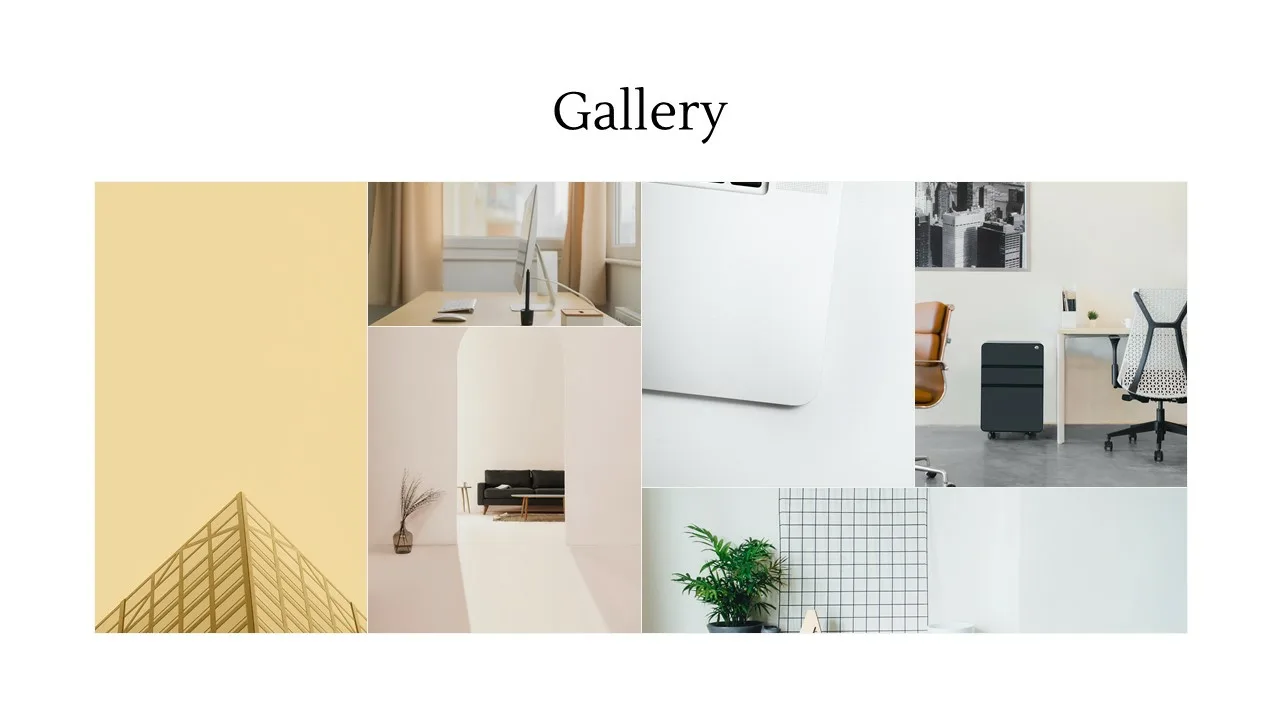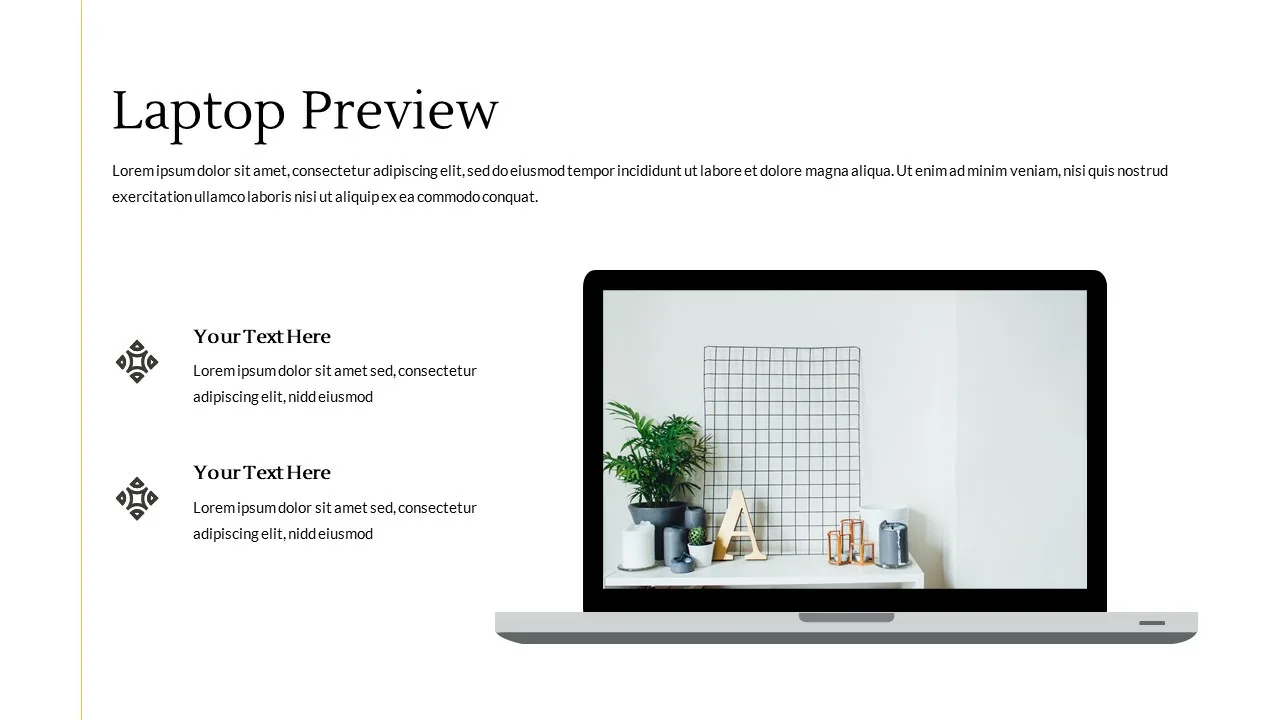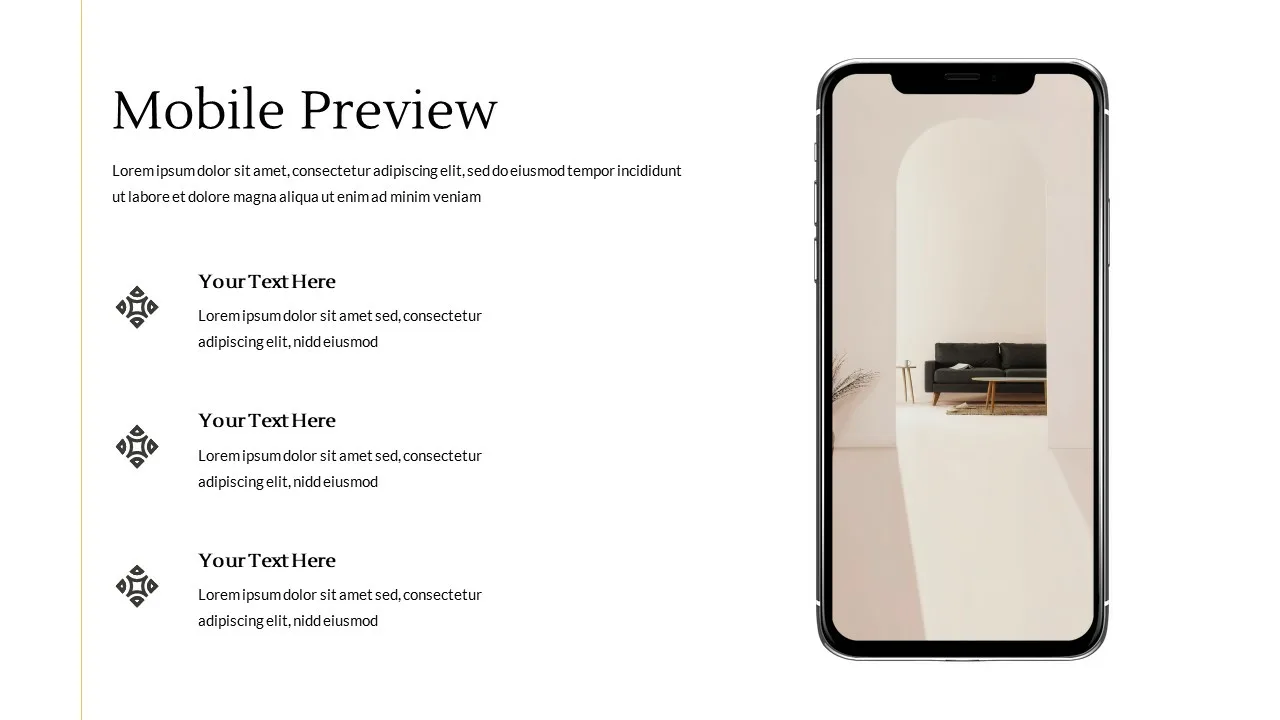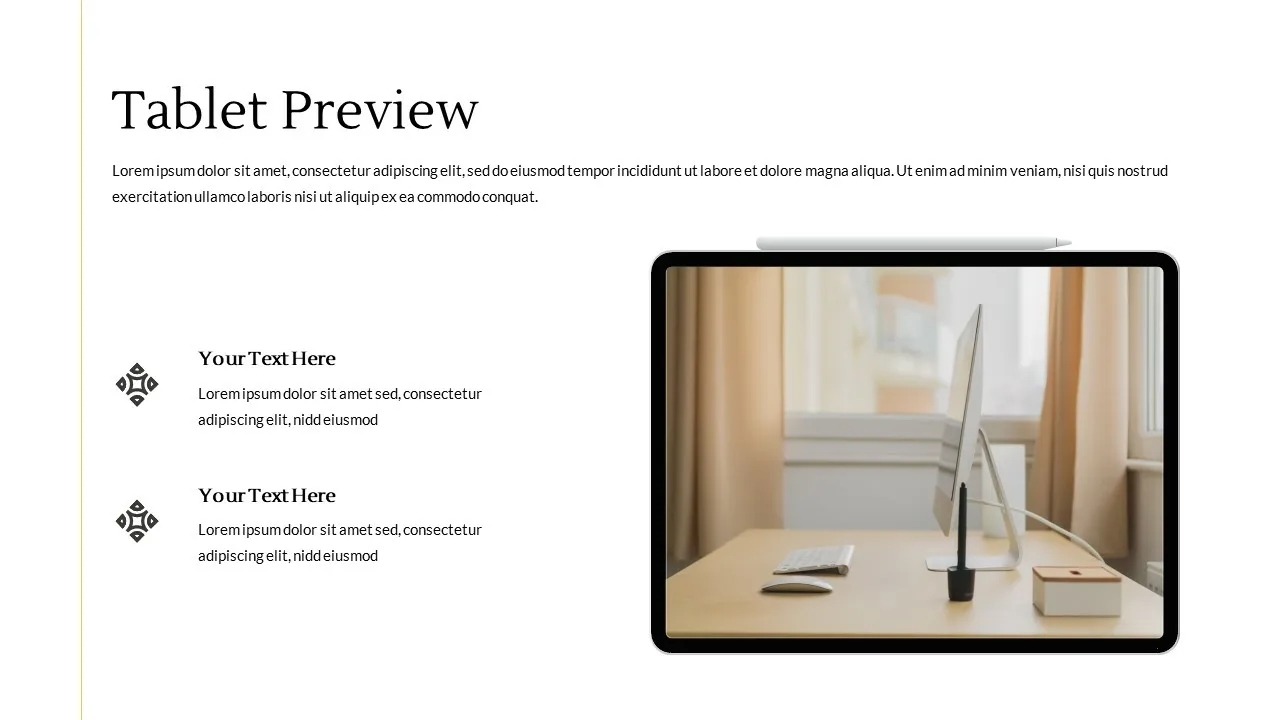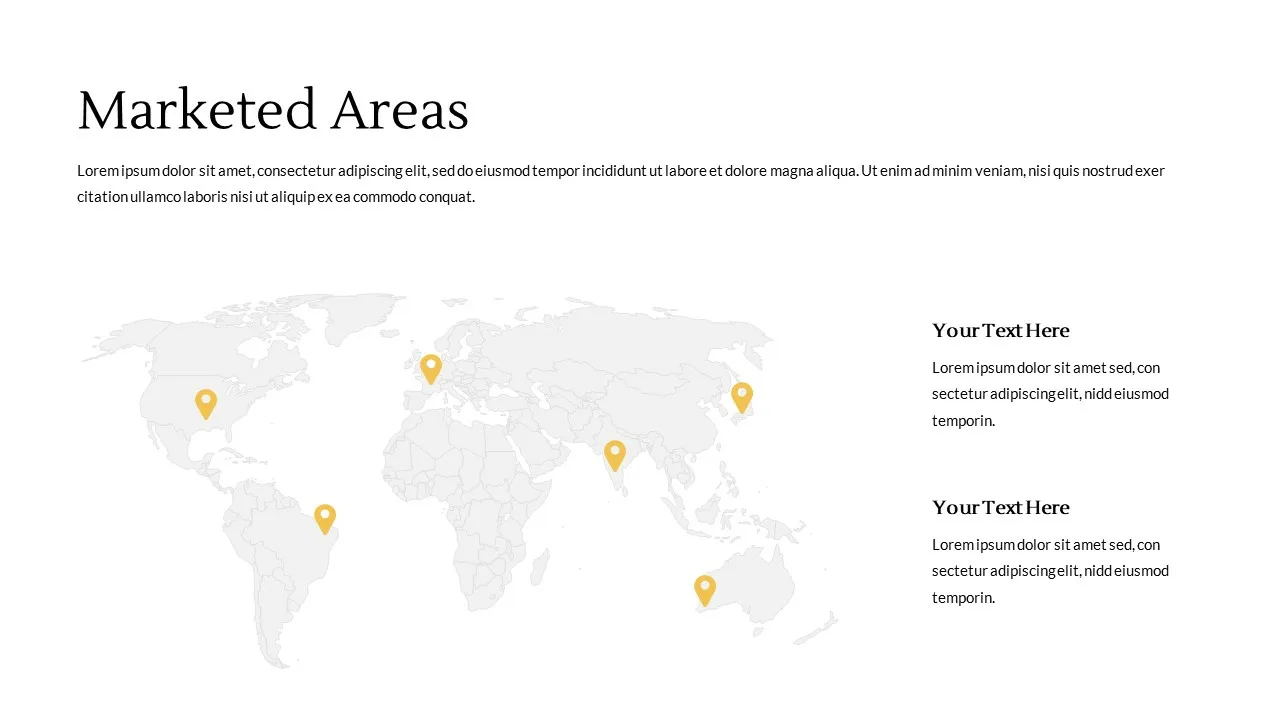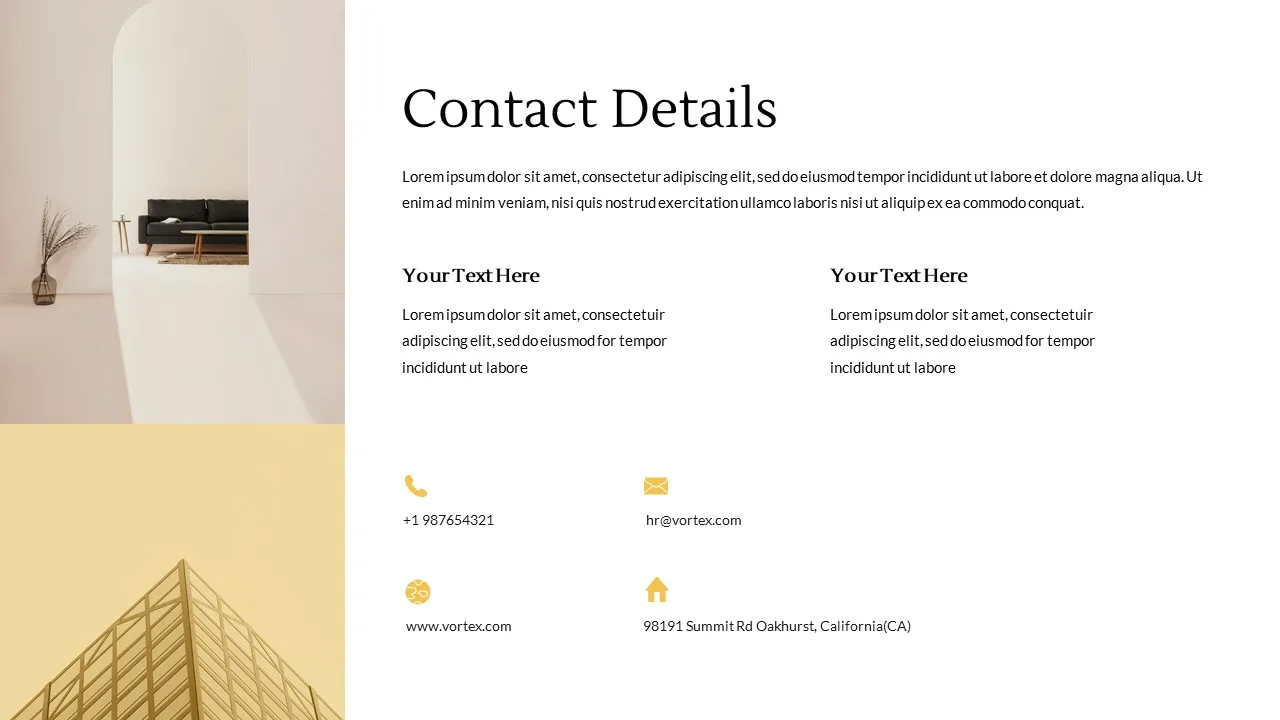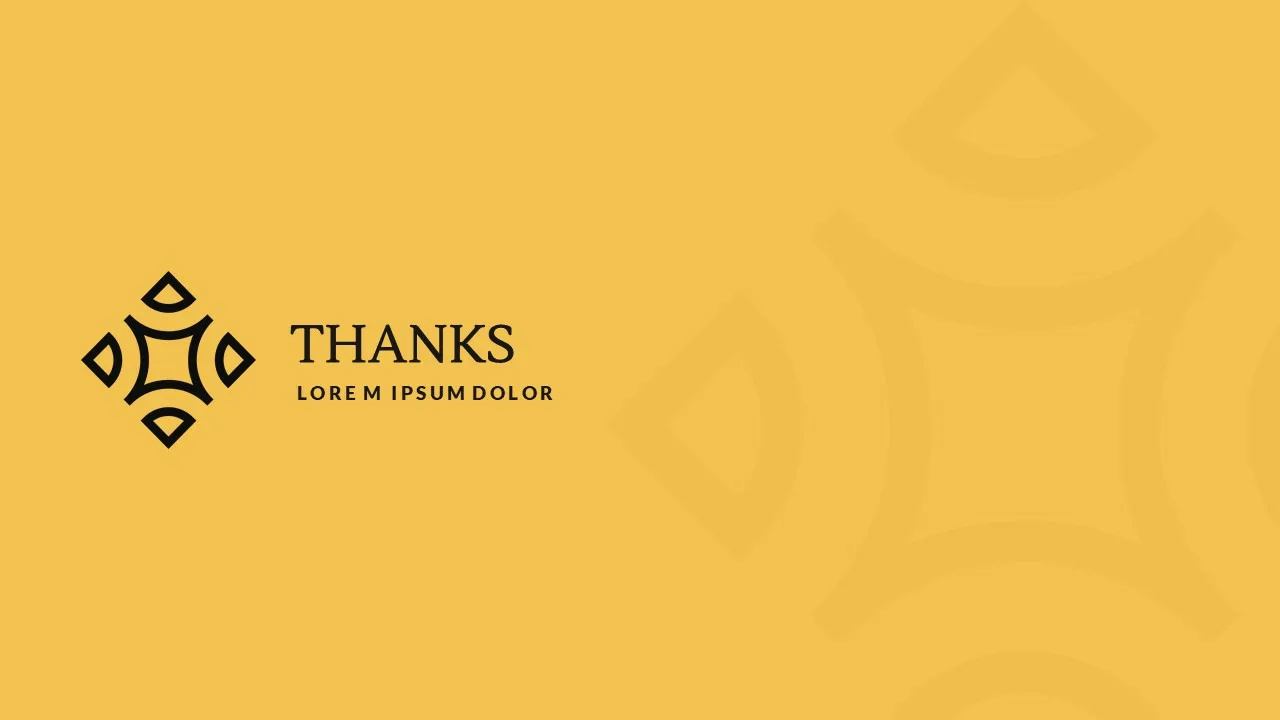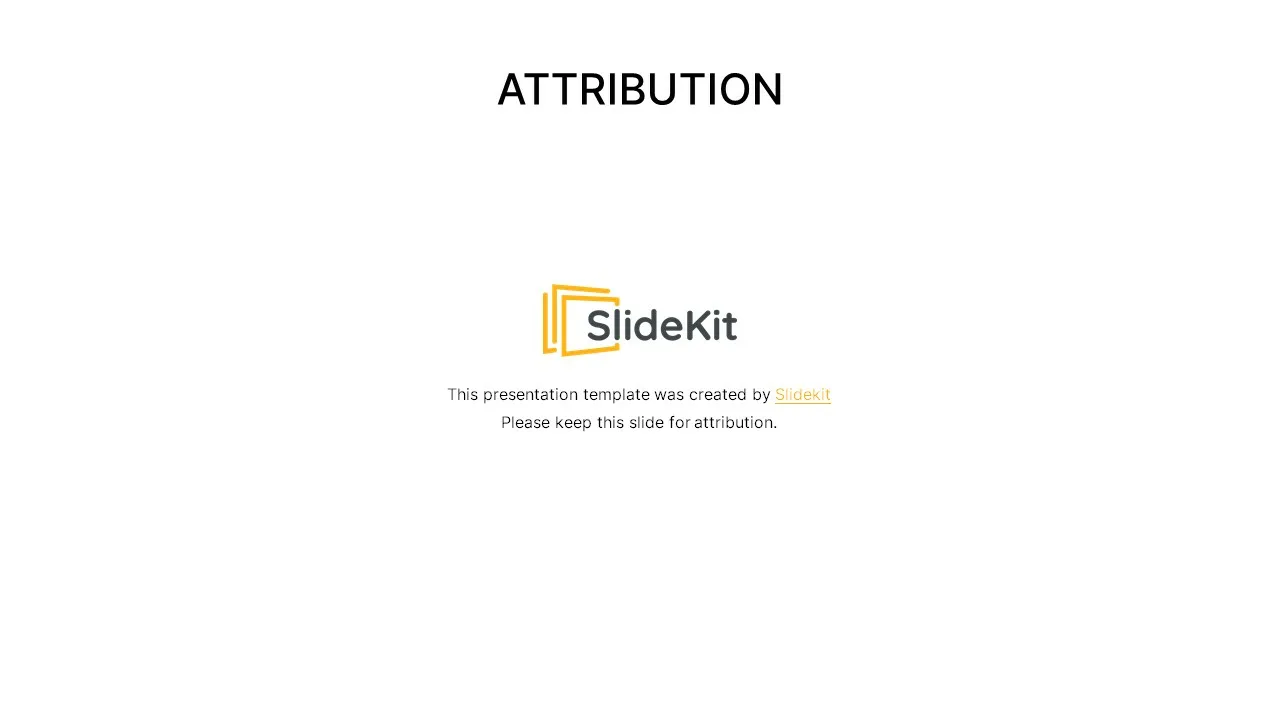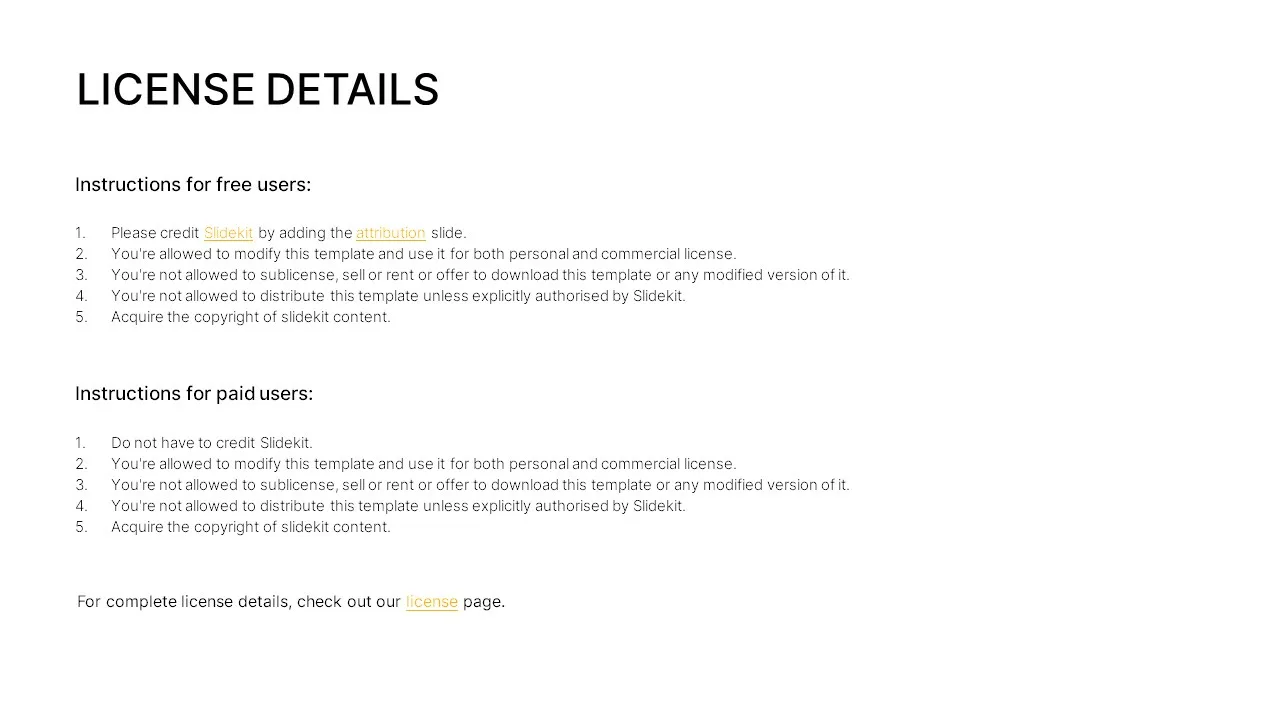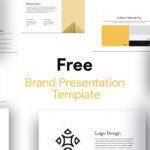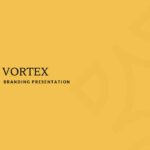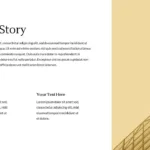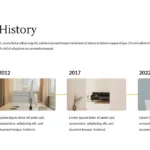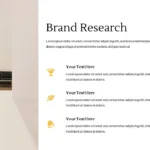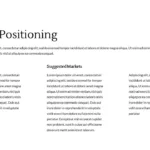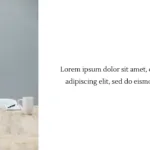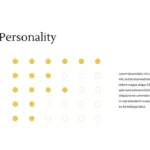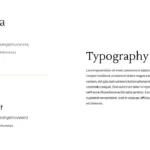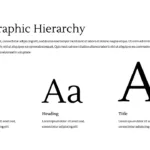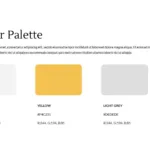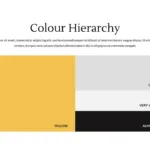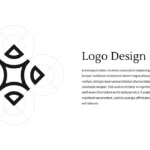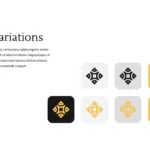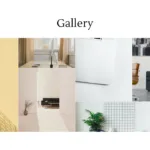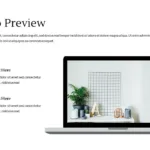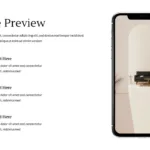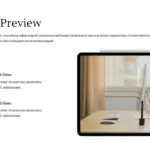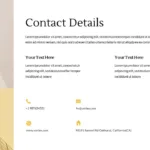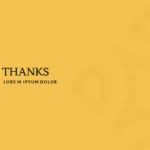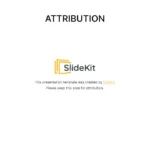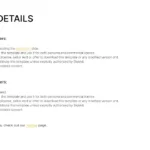 The brand name and logo represent the face of a business. Once you have defined it, it is ideal to be consistent. So how do you plan to announce your brand? Which platform will you use? SlideKit introduces a stylish deck of free brand presentation templates if you plan it via a slideshow.
Our brand marketing presentation templates for google slides make the best choice for a designer who is up to present the logo to a reputed client or a company that wishes to launch its brand logo.
This minimalistic brand logo google slides theme has a unique design with yellow color as prominent. The subtle design of grey and yellow elements on a solid white background helps you express your brand story, history, research, positioning, and personality.
Apart from high-quality photographs, this free brand presentation template for google slides has infographics to present the logo design and brand icon variations. Slides for illustrating typography, a world map for marking marketing areas, and a color palette for denoting your logo shades are a plus of these free brand presentation templates for google slides.
Even though this branding proposal google slides theme is fully packed, there is always room for your contributions; all the templates are 100% customizable with easy editing features. So whether you are a startup or a big corporate, these google slides theme is perfect for your brand presentation regardless of the business size.
Download this free brand presentation template and start presenting smart!