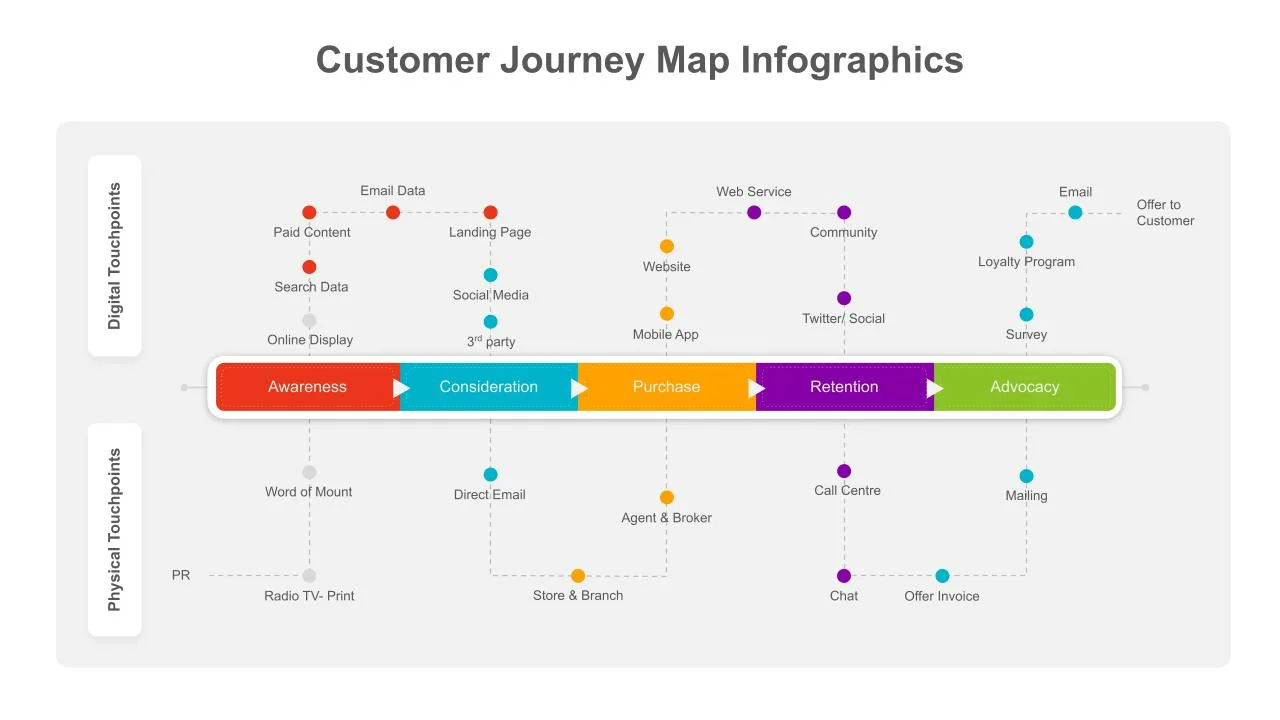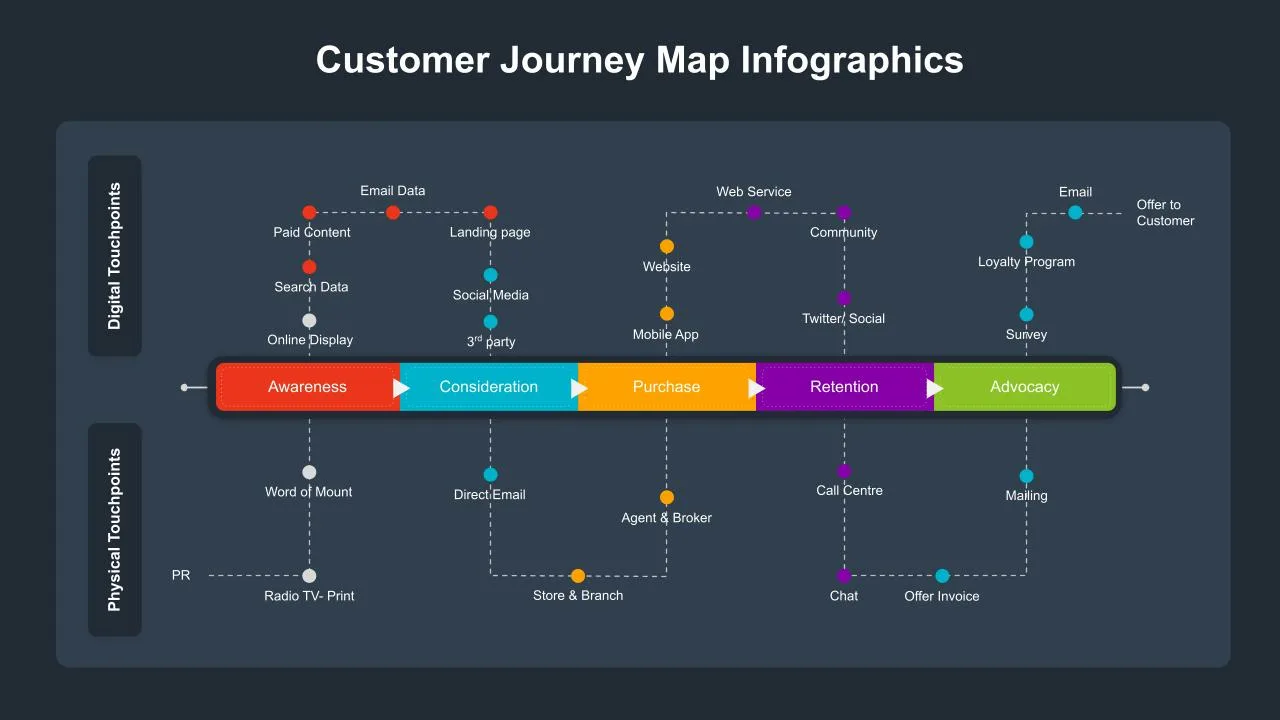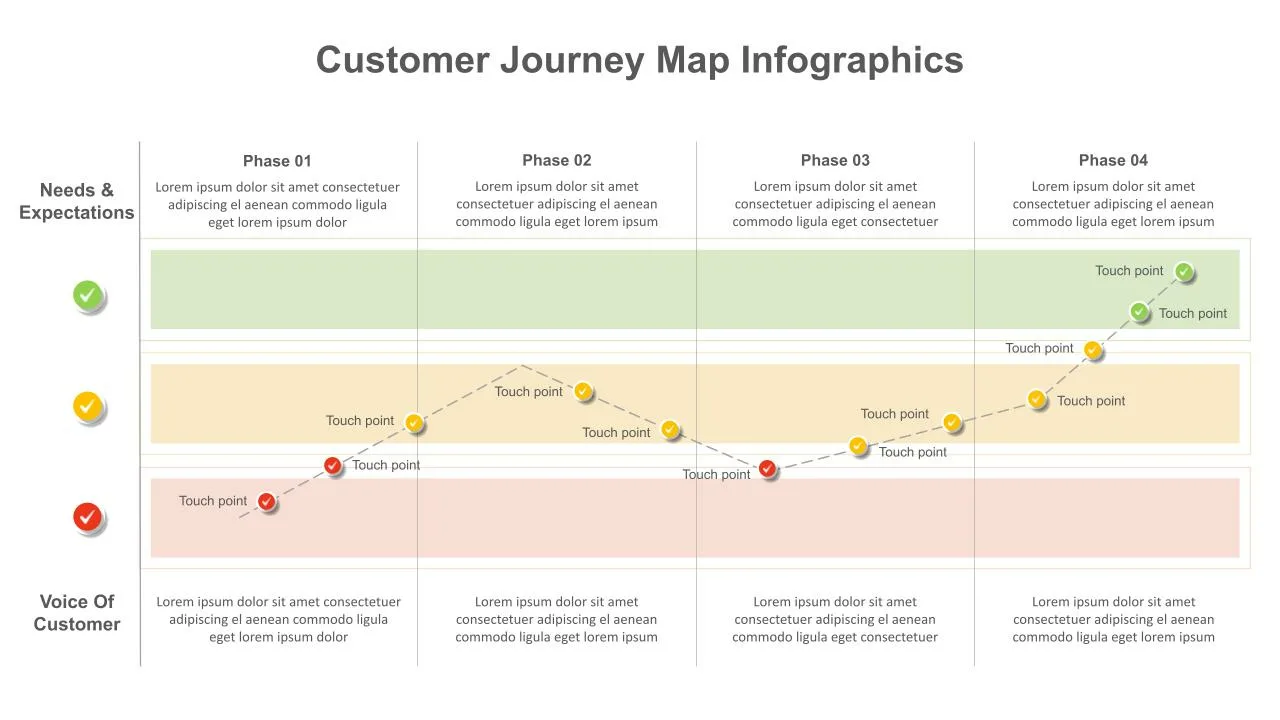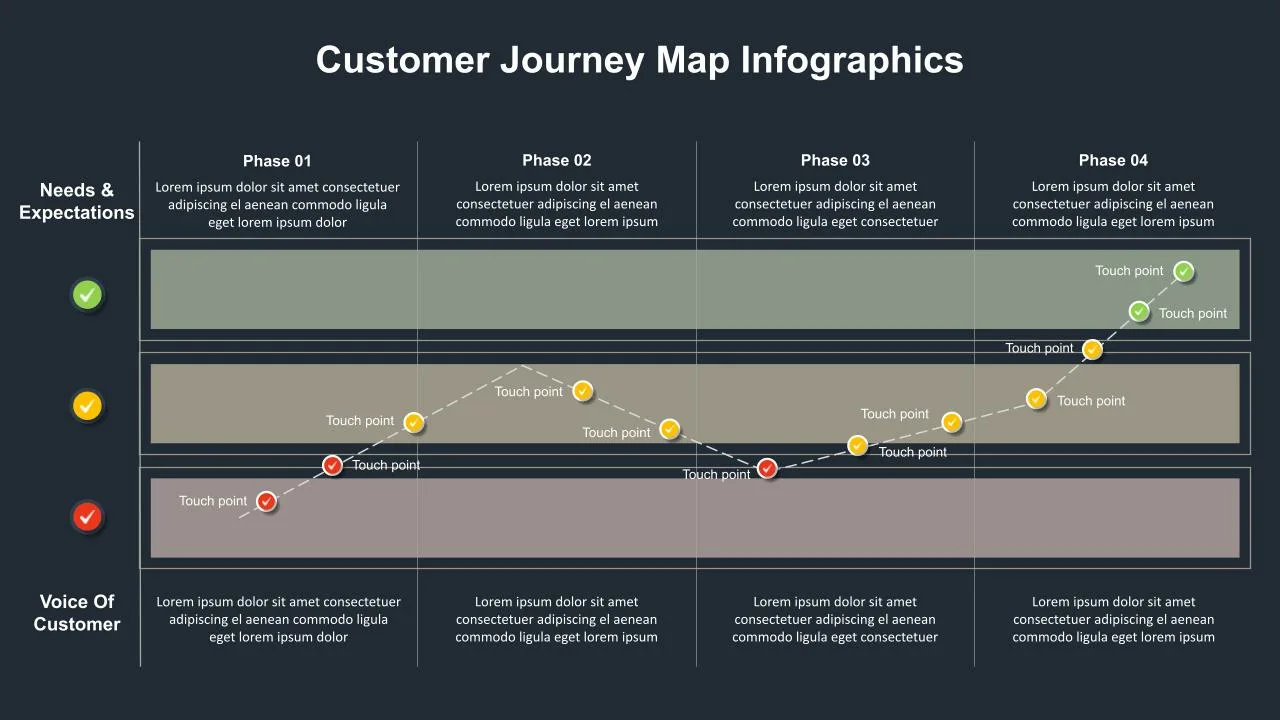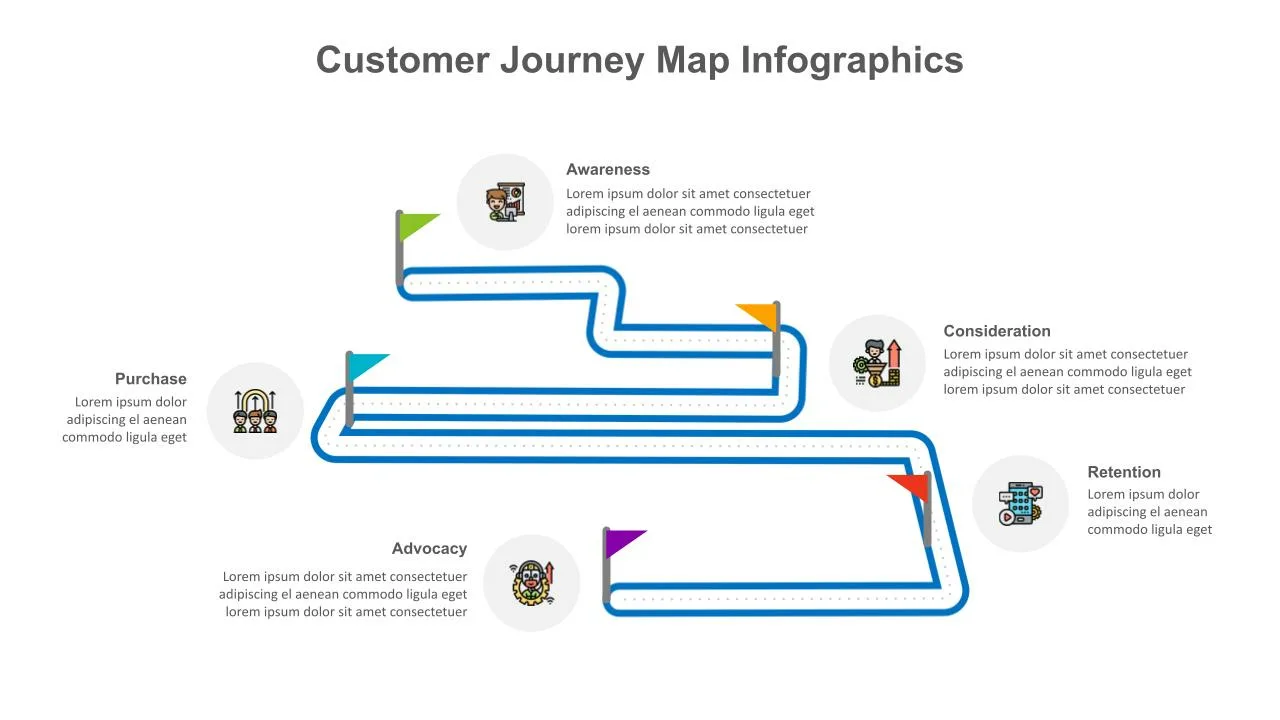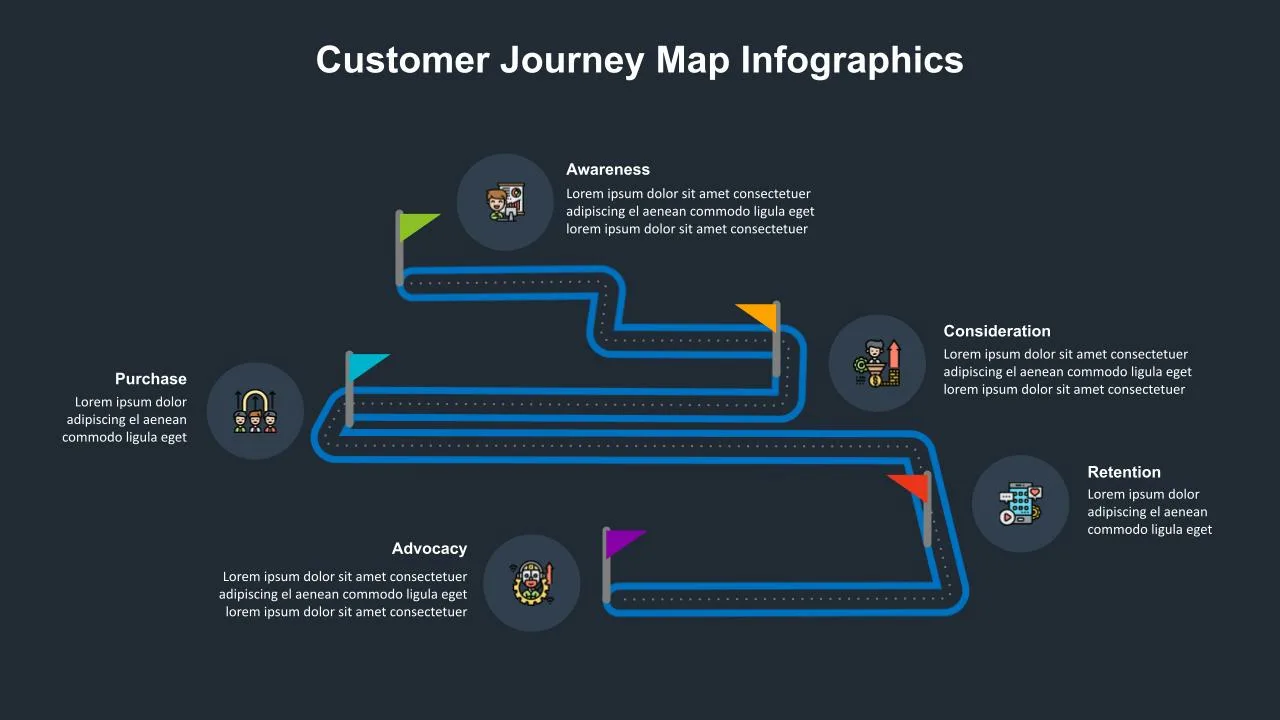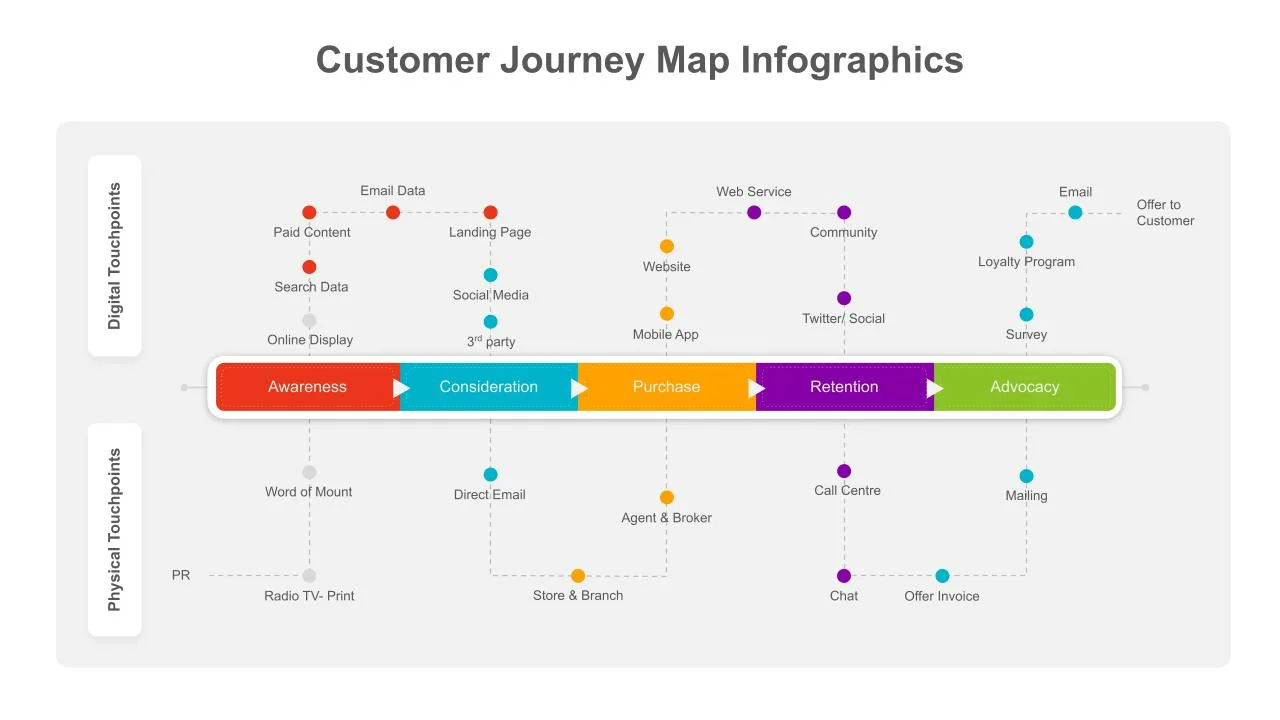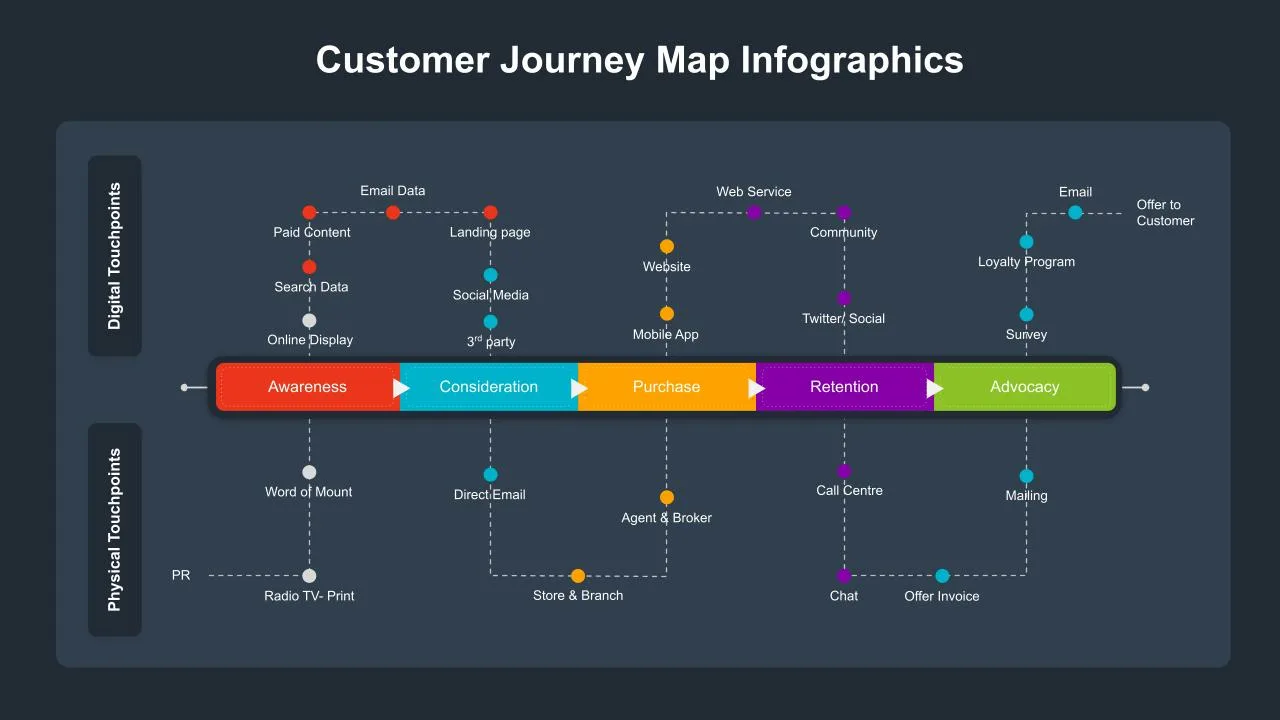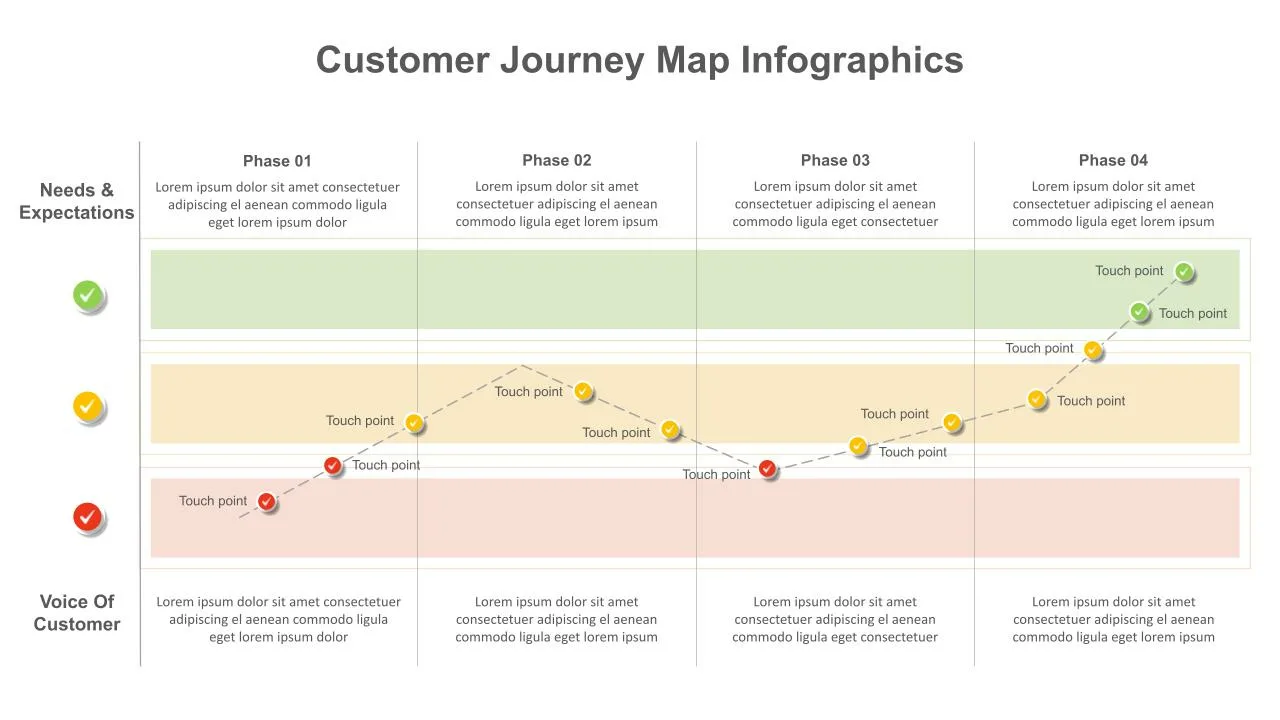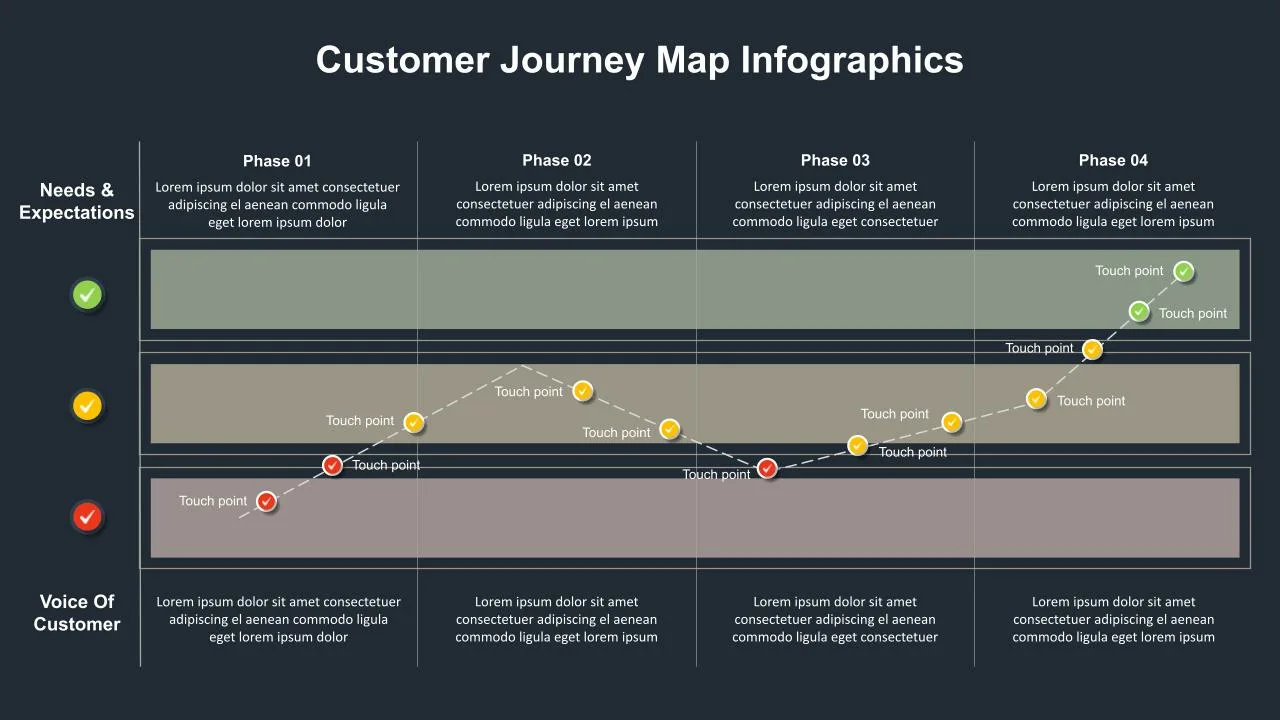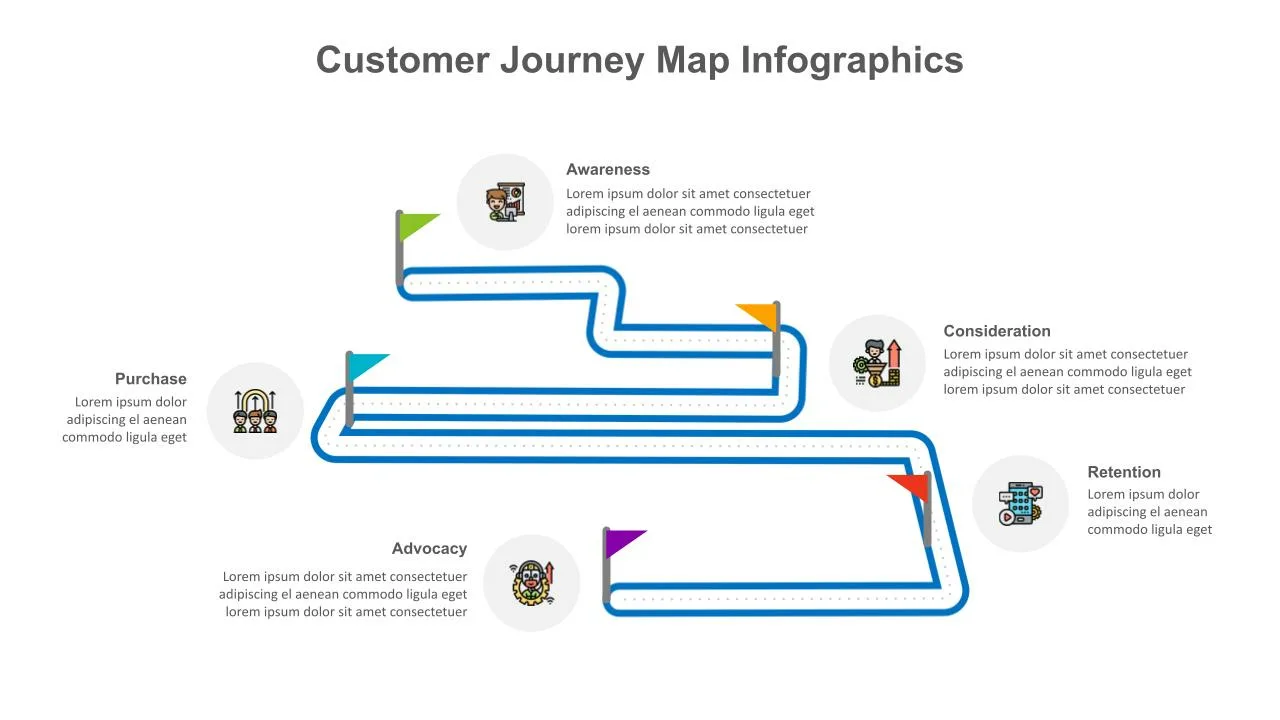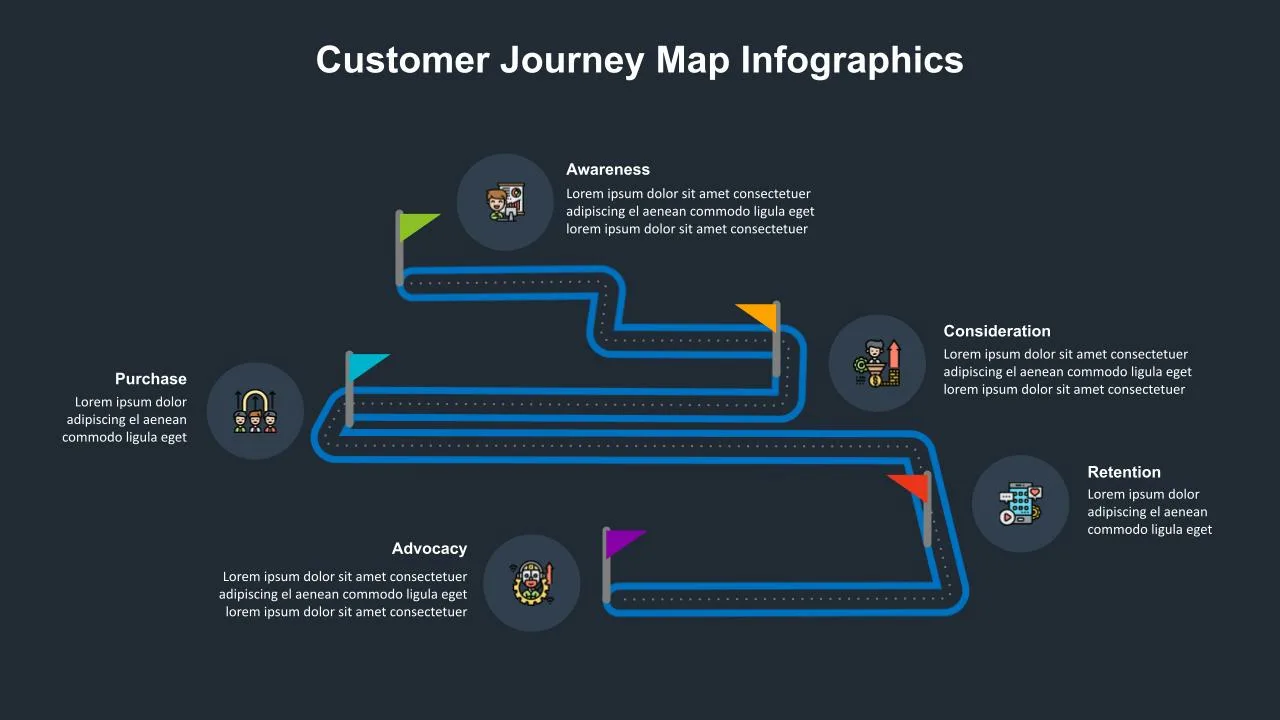 Understanding your customer journey is crucial to delivering an excellent customer experience, whether you're a small or a large business. By mapping out the journey from beginning to end, you can identify common pain points and make necessary changes to optimize the experience.
Our customer journey PowerPoint template is perfect for visualizing the customer journey. Just enter your data and watch as the map comes to life, revealing insights that would otherwise be hidden. With this valuable information at your fingertips, you can make informed decisions about how to improve the customer experience.
Don't let your competition get ahead by neglecting the customer journey. Download our customer journey slides today and start unlocking the secrets of your customer's behavior.