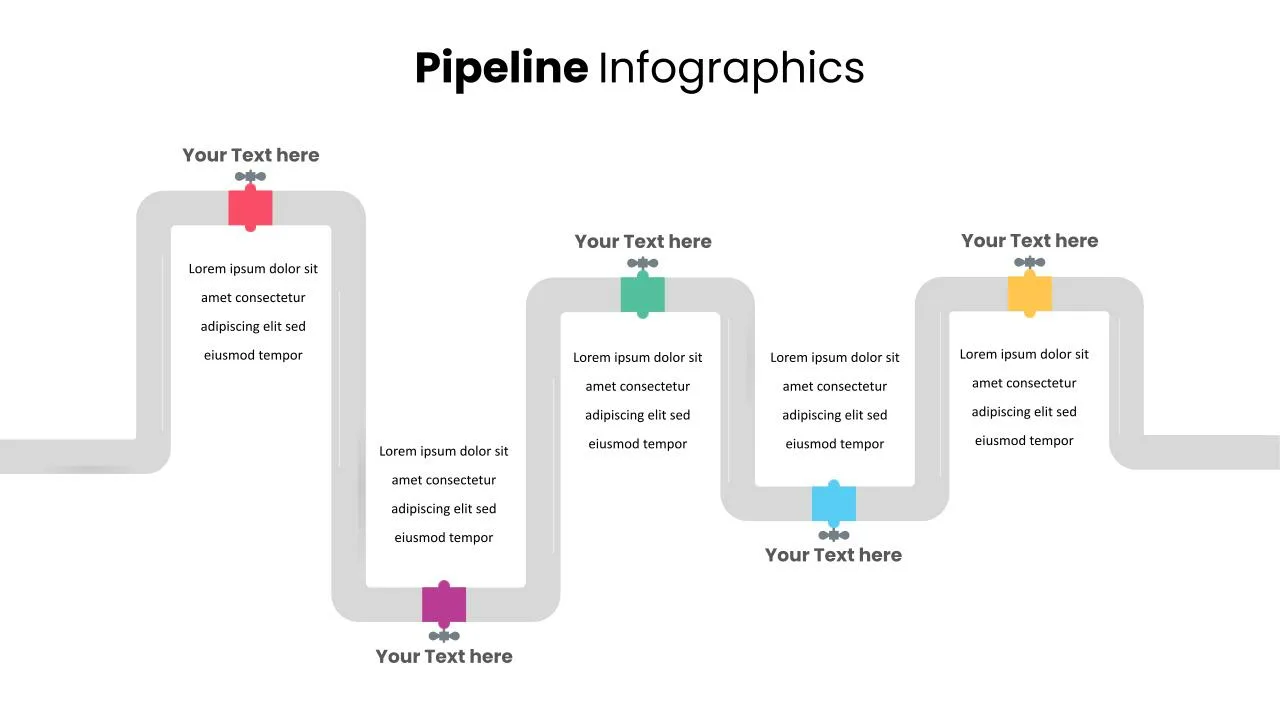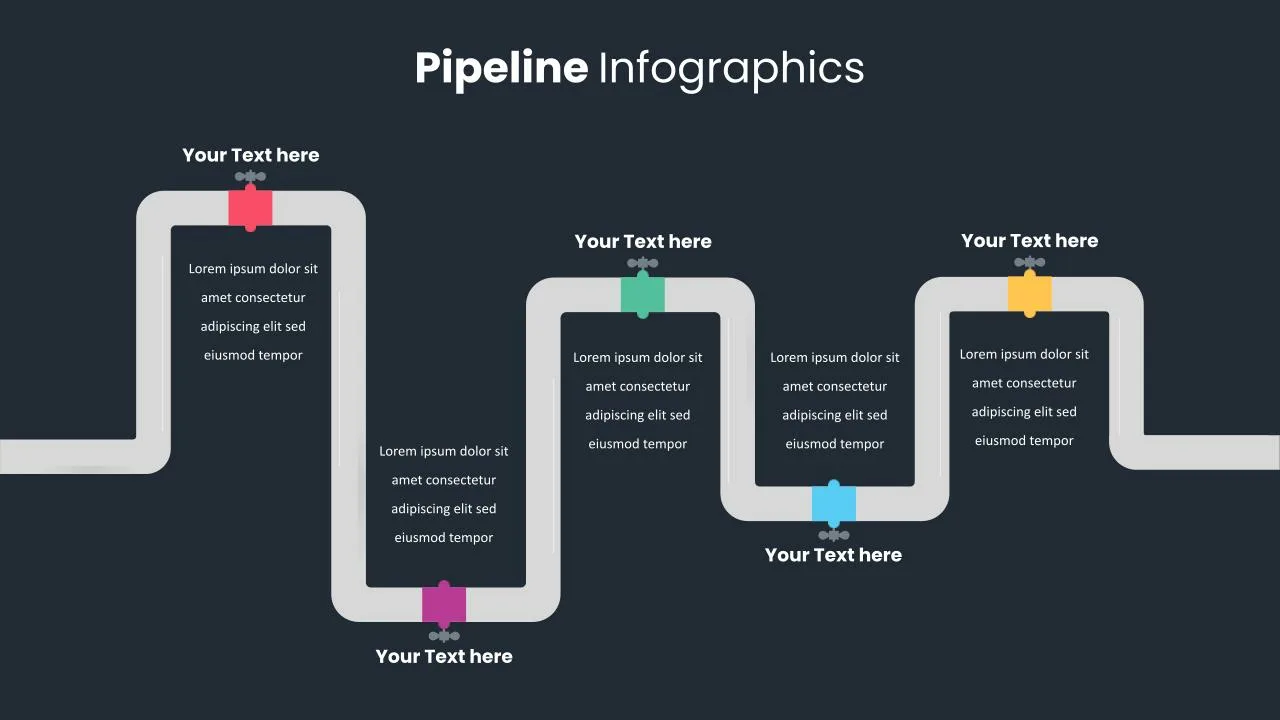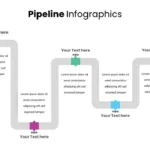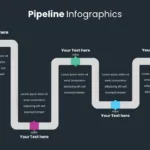 Pipeline Slide Template is a multifunctional diagram .
That shows the sales process, lead generation process, project roadmap, and project communication plan. However, displaying key steps in a sales process is more suitable.
It helps analyze bottleneck situations in the sales process. The roadmap pipeline slide shows five touch points of the customer journey.
The presenters can use it as a substitute for common sales funnel templates since they have a different design to convey the same process outflows.
It can also be used for the step-by-step presentation of the product development process. Edit pipeline slide to show continuous movement and blocks in your business process.