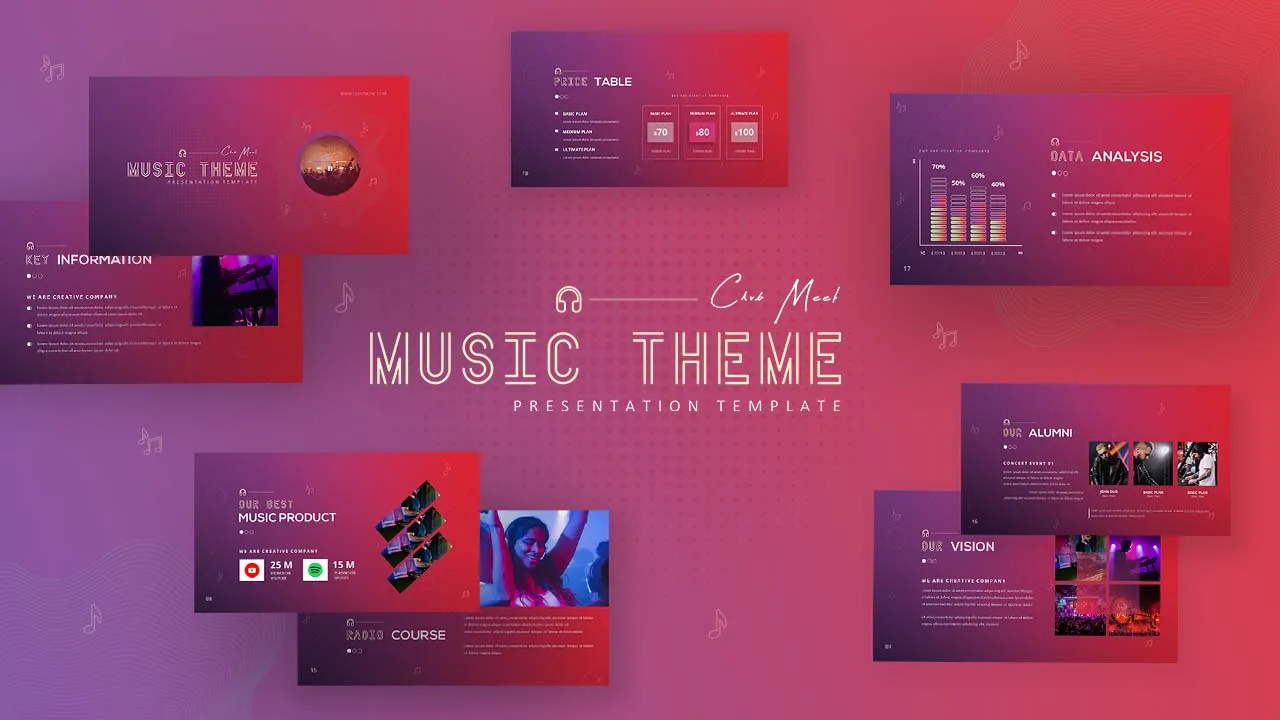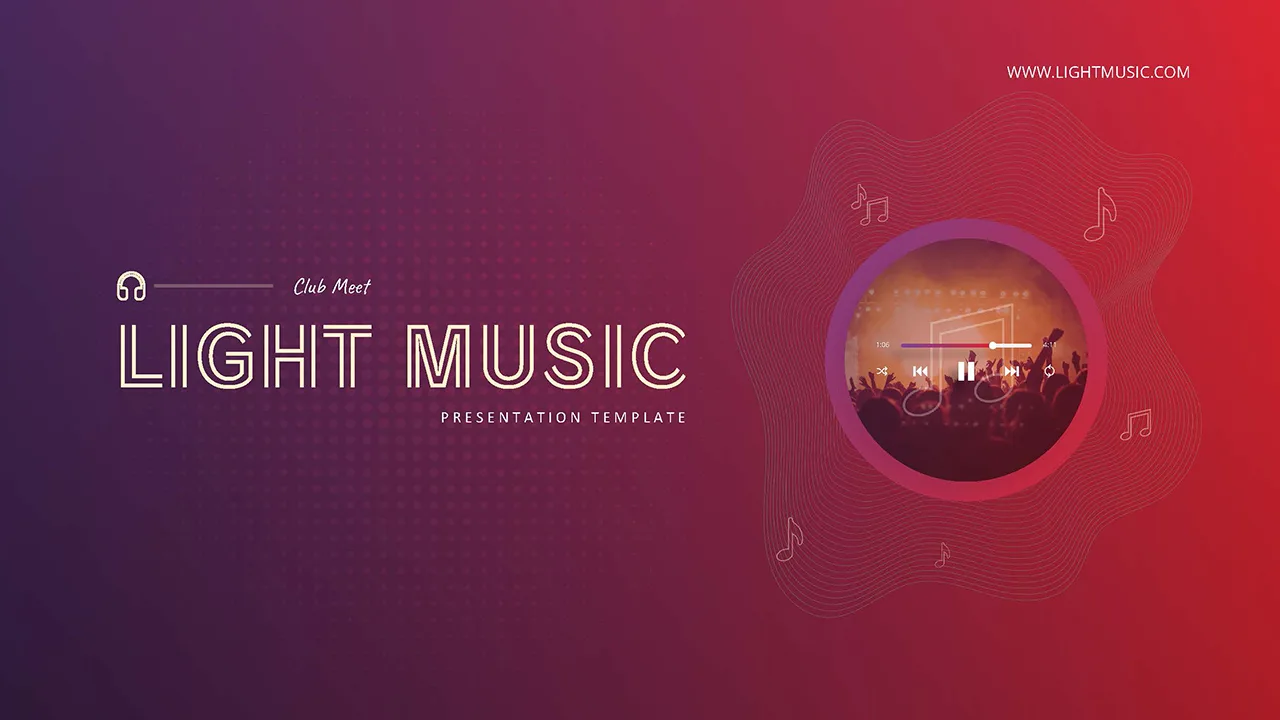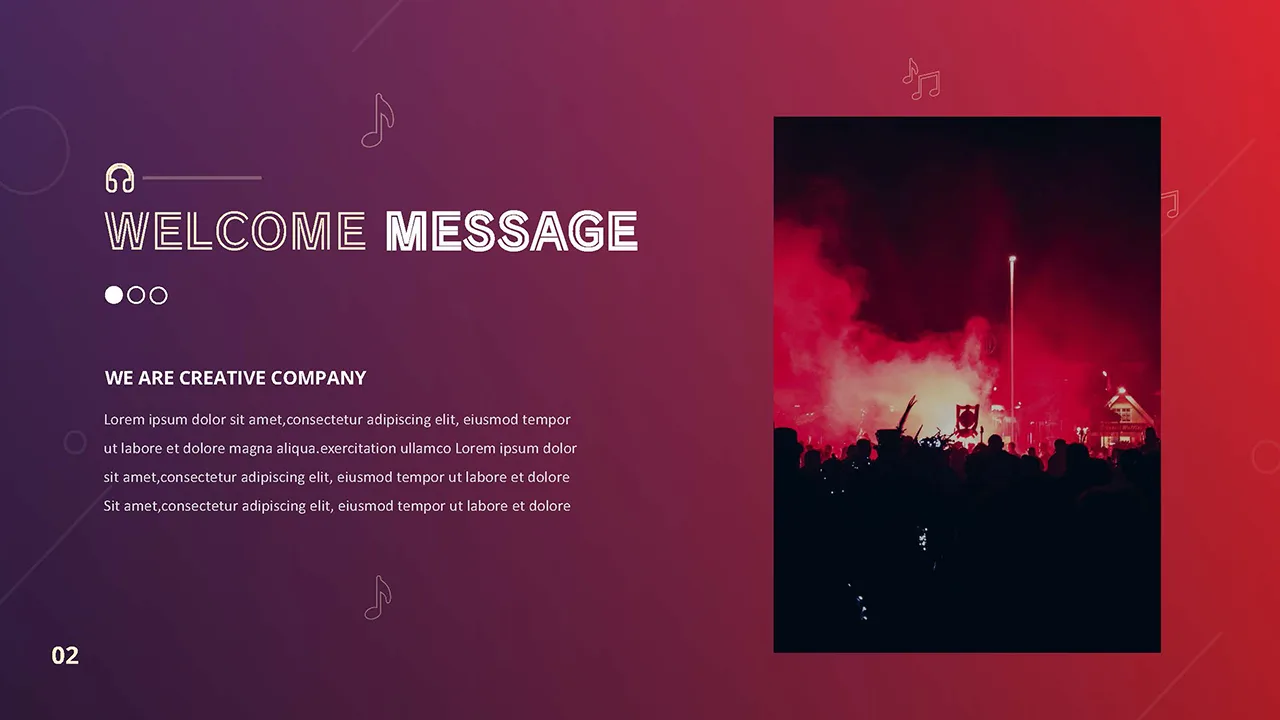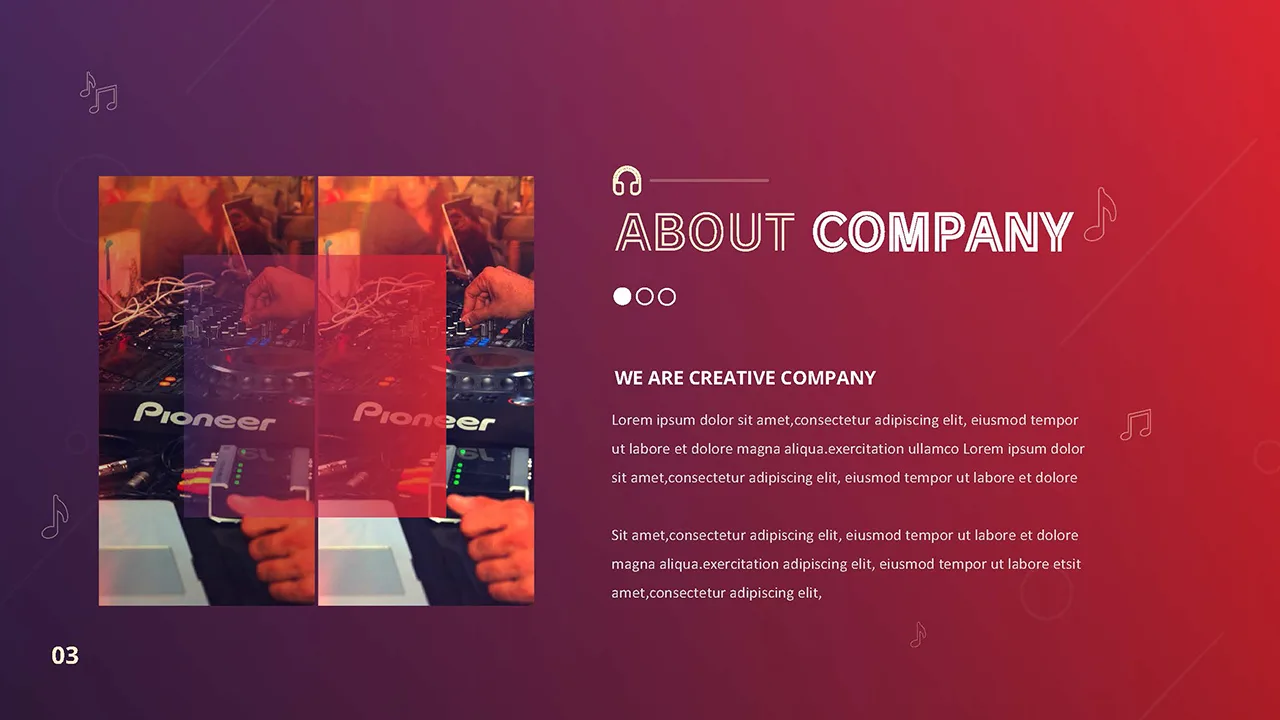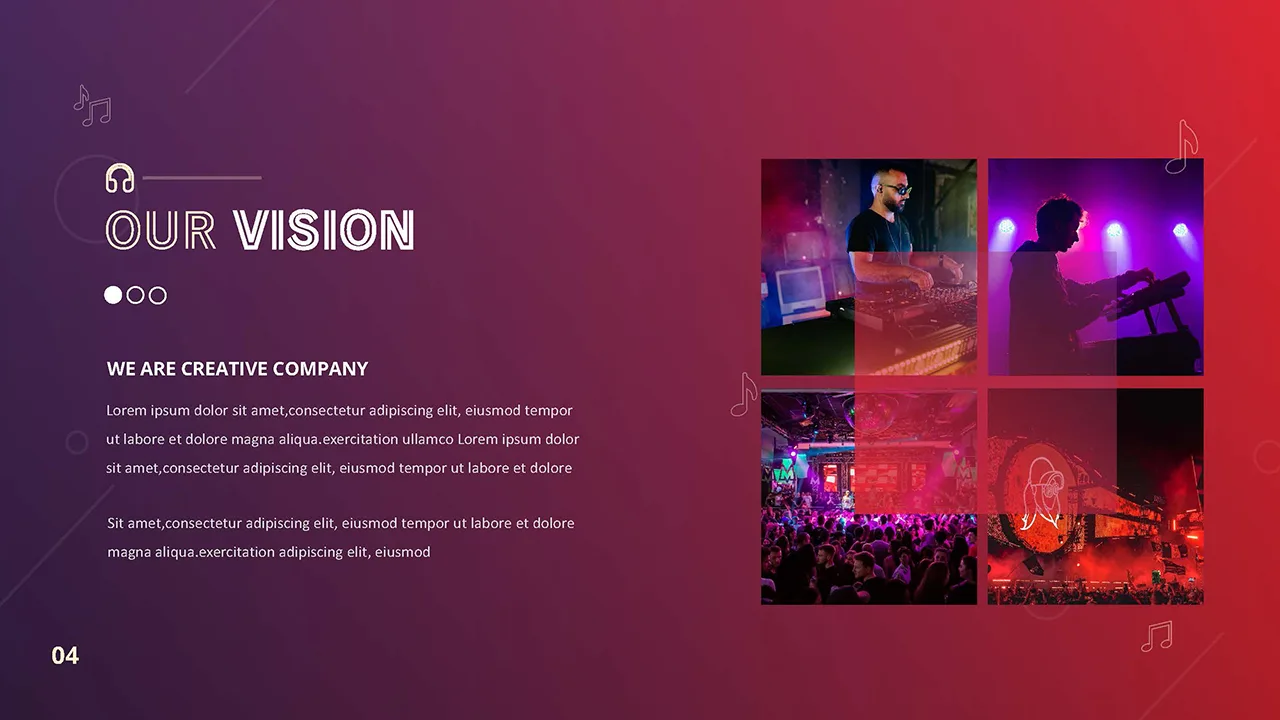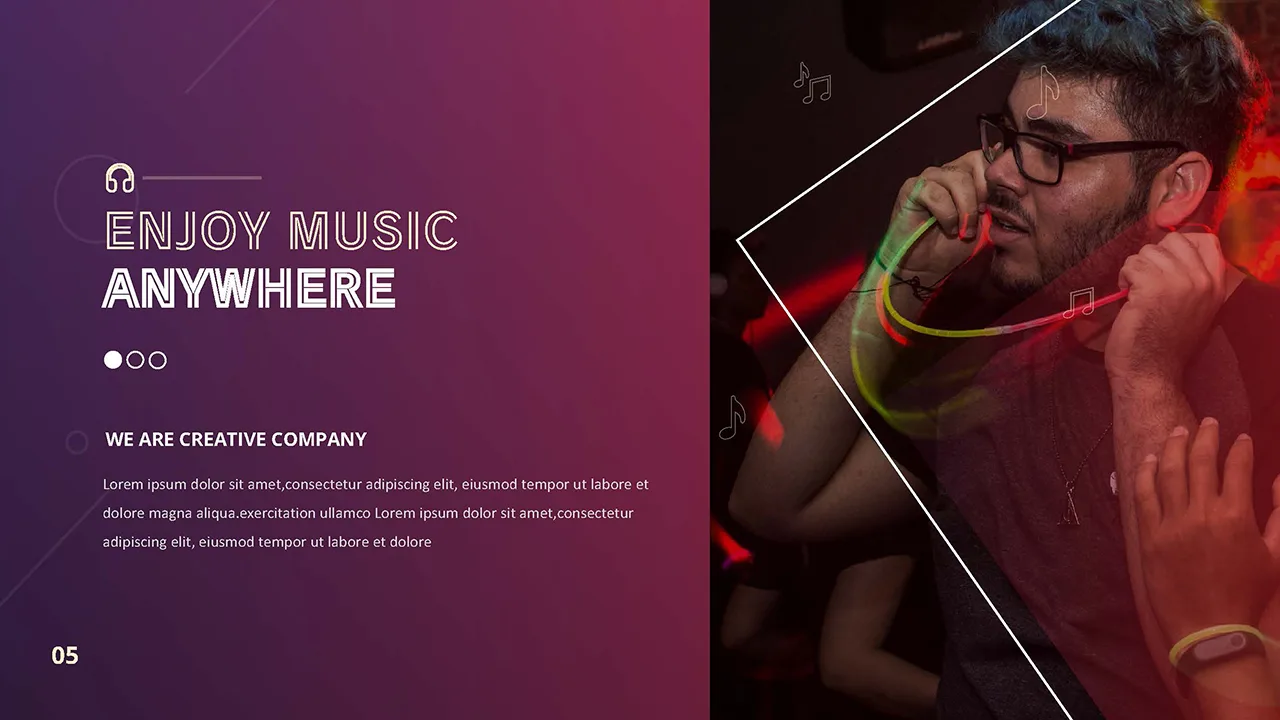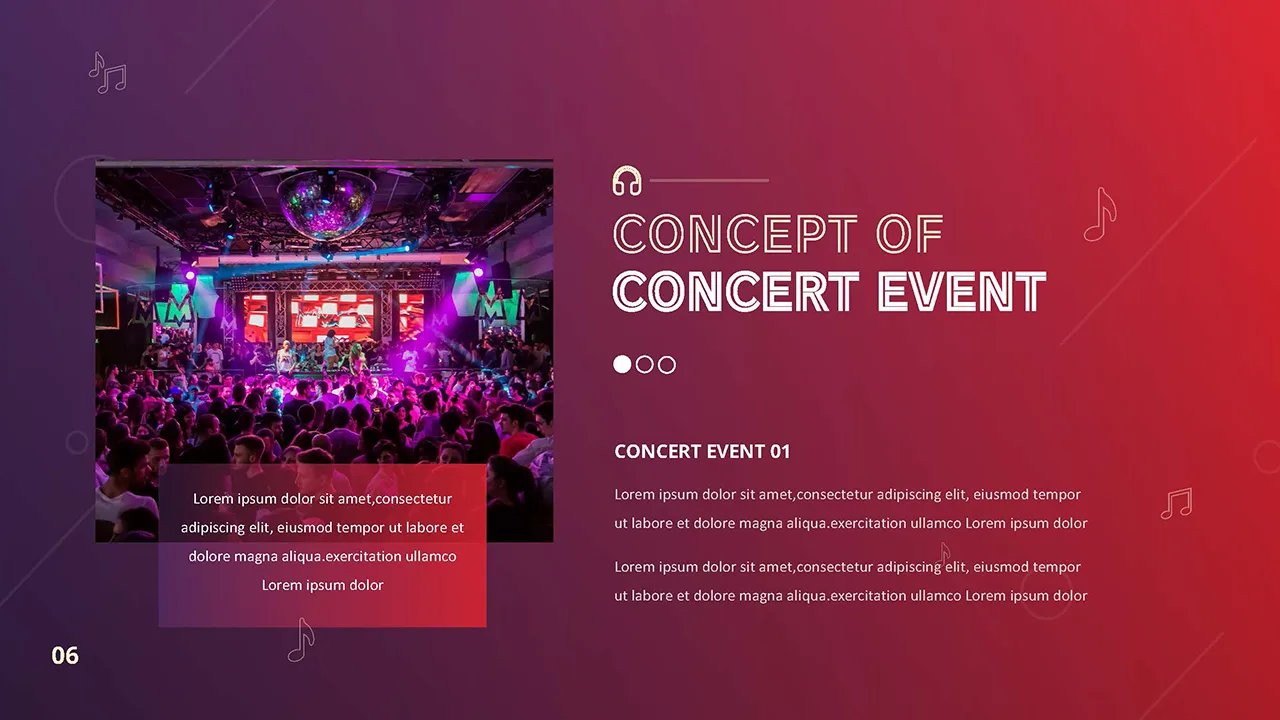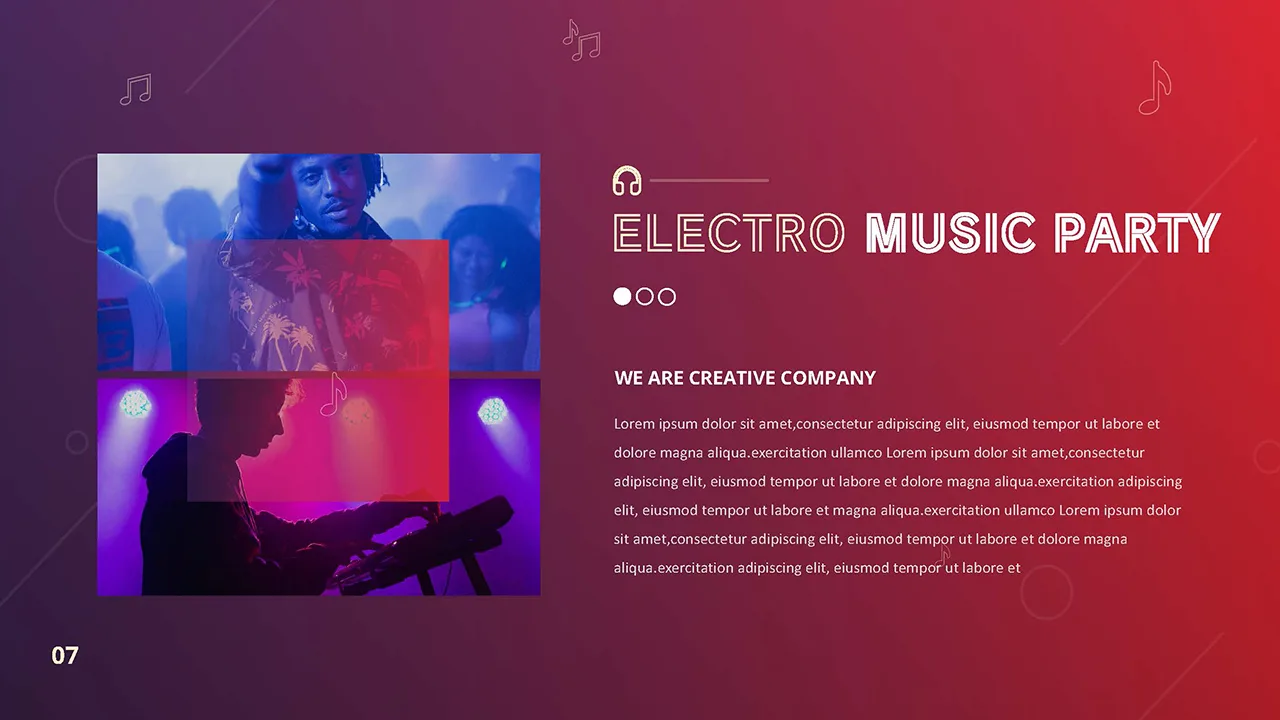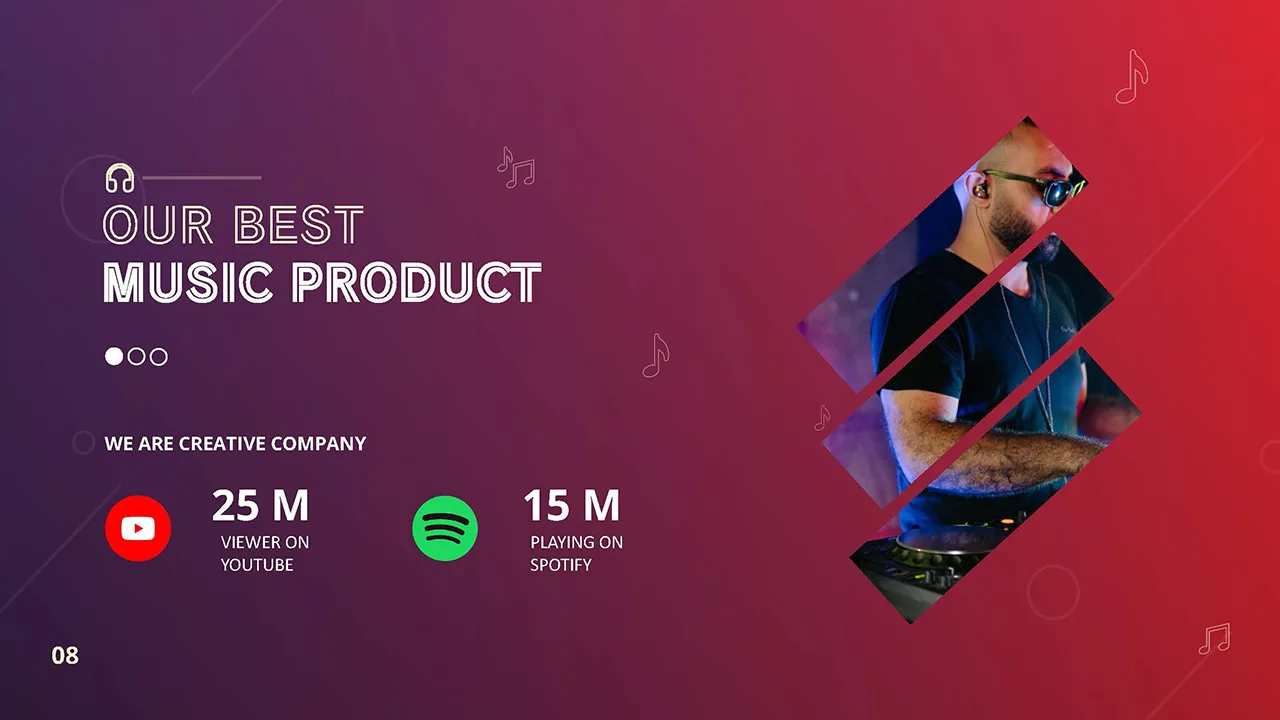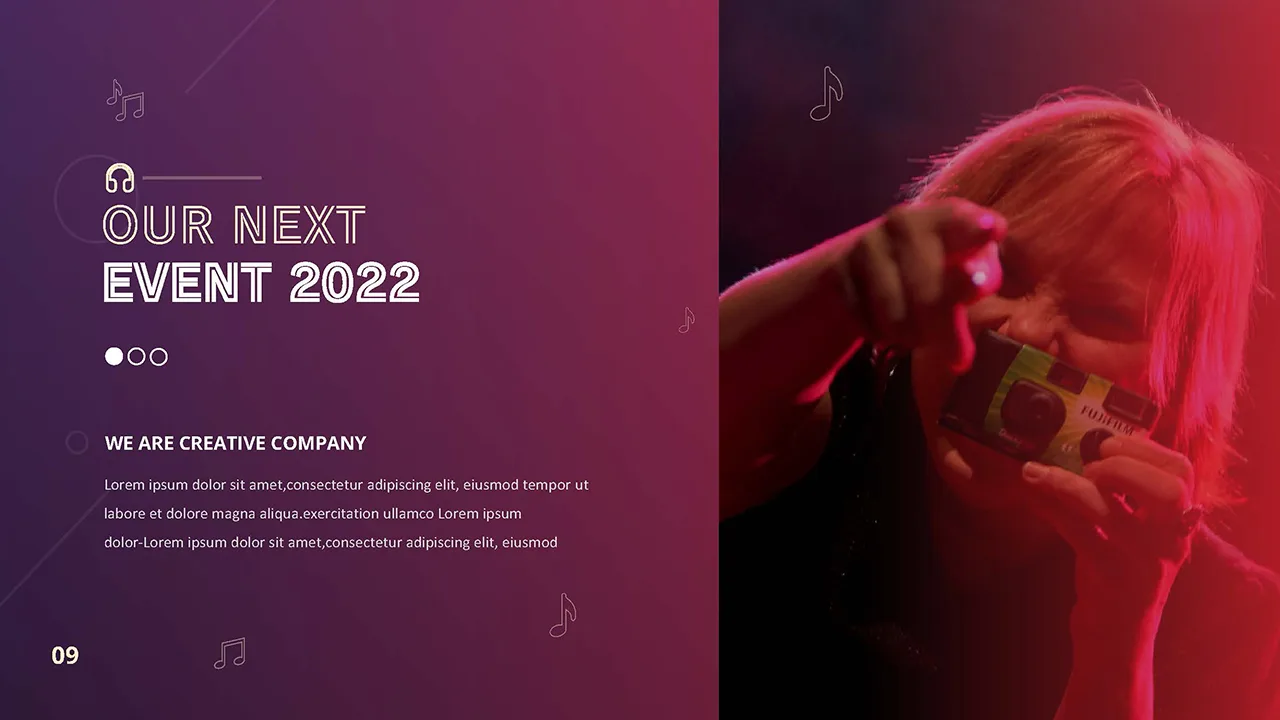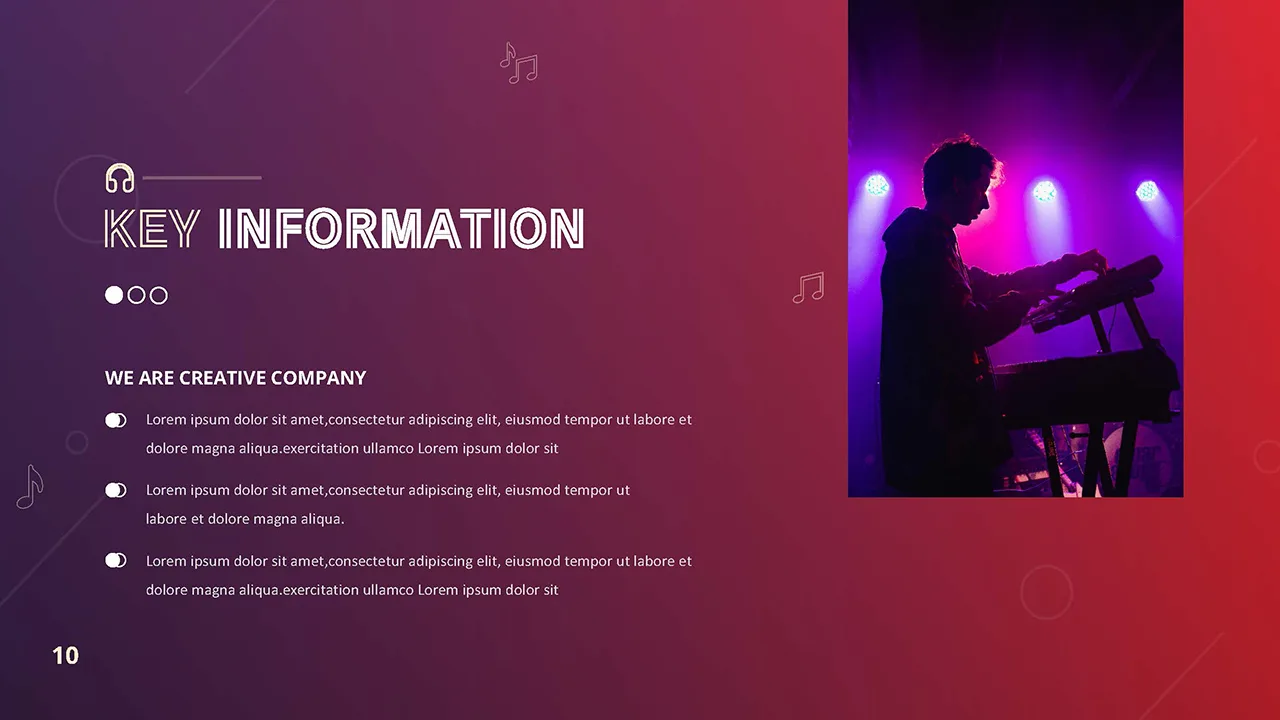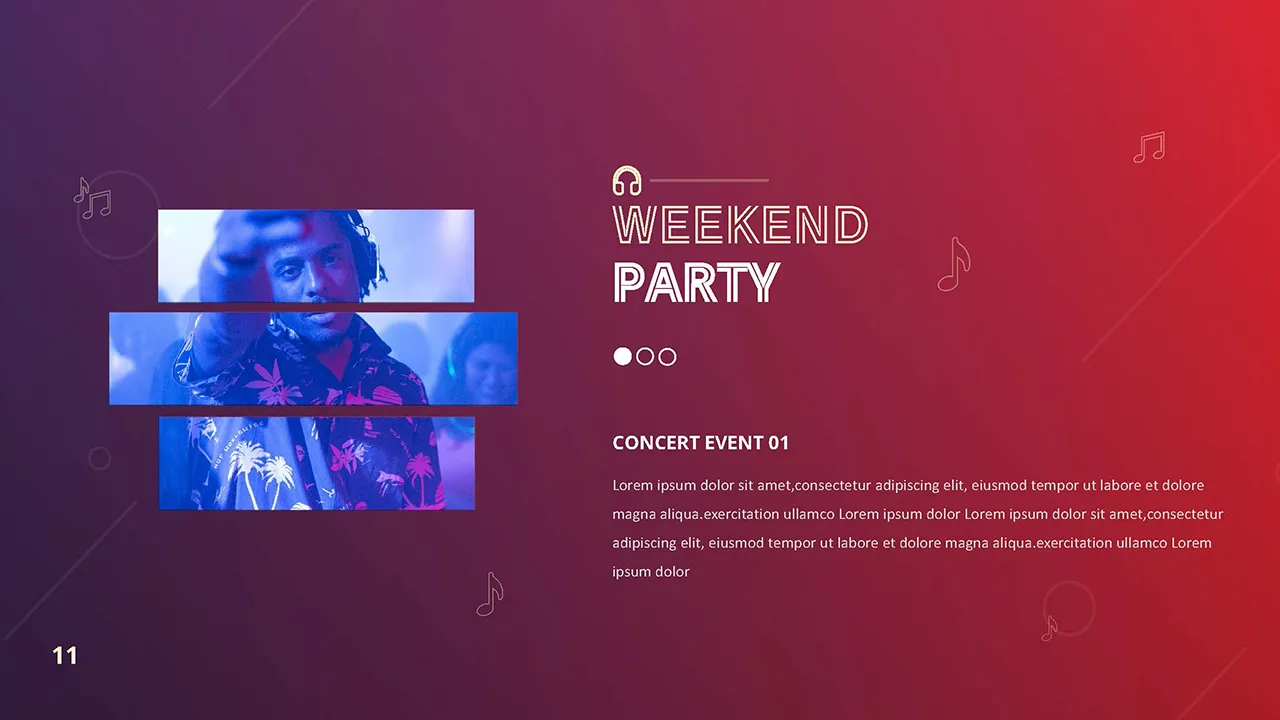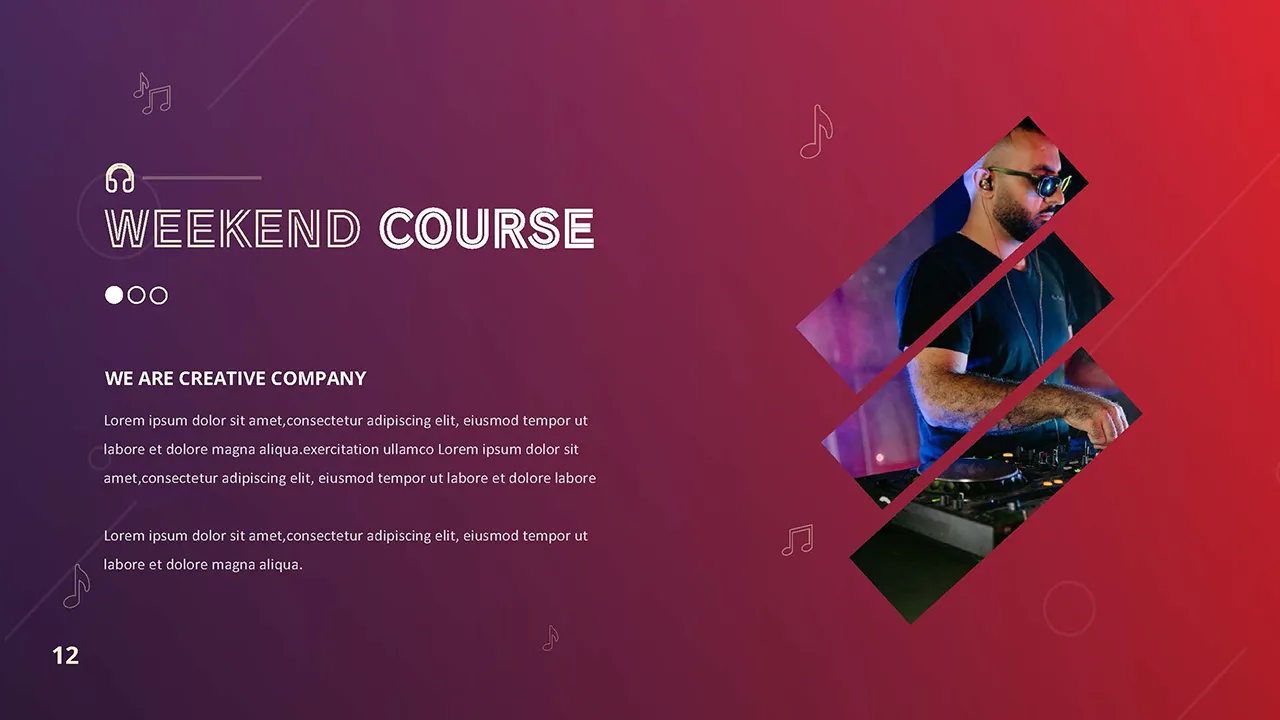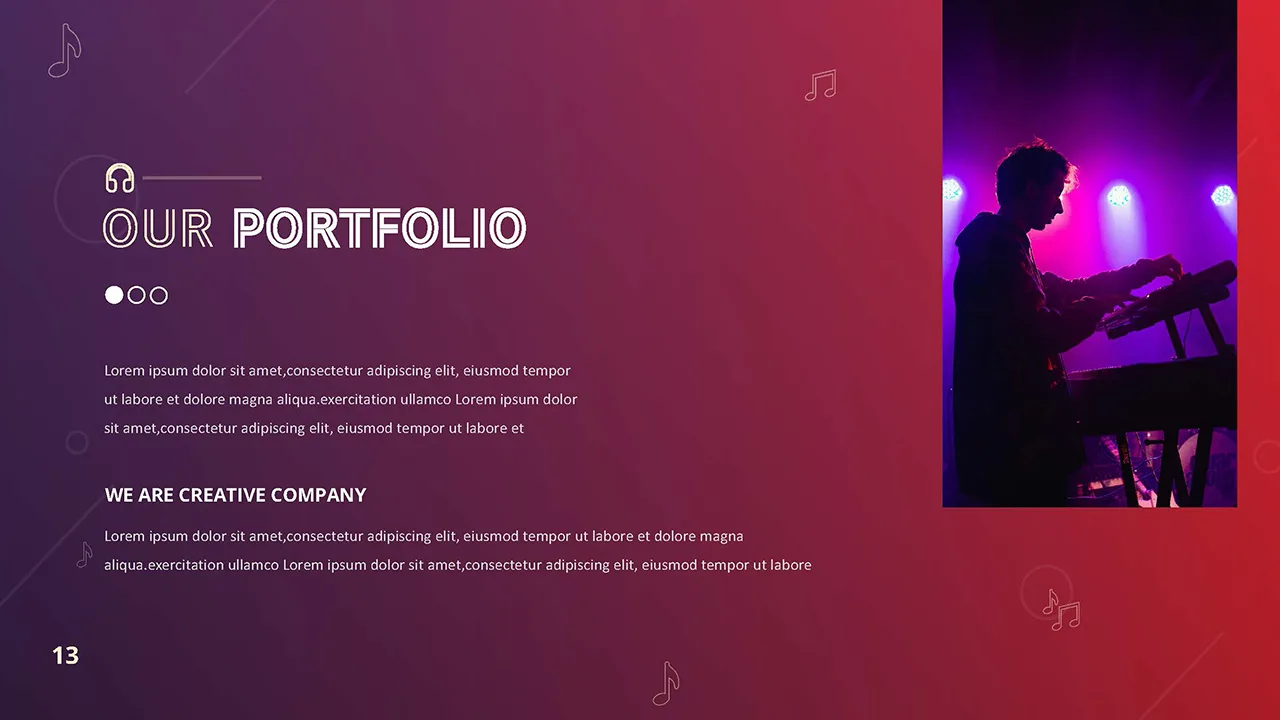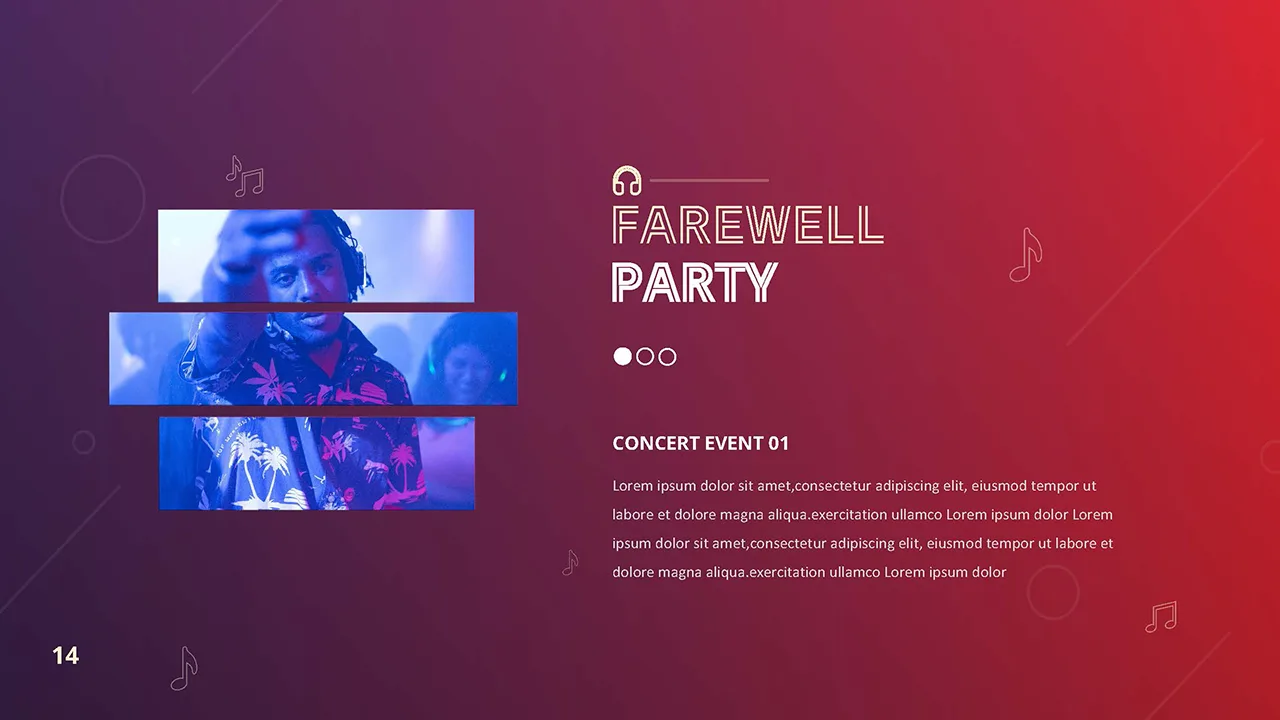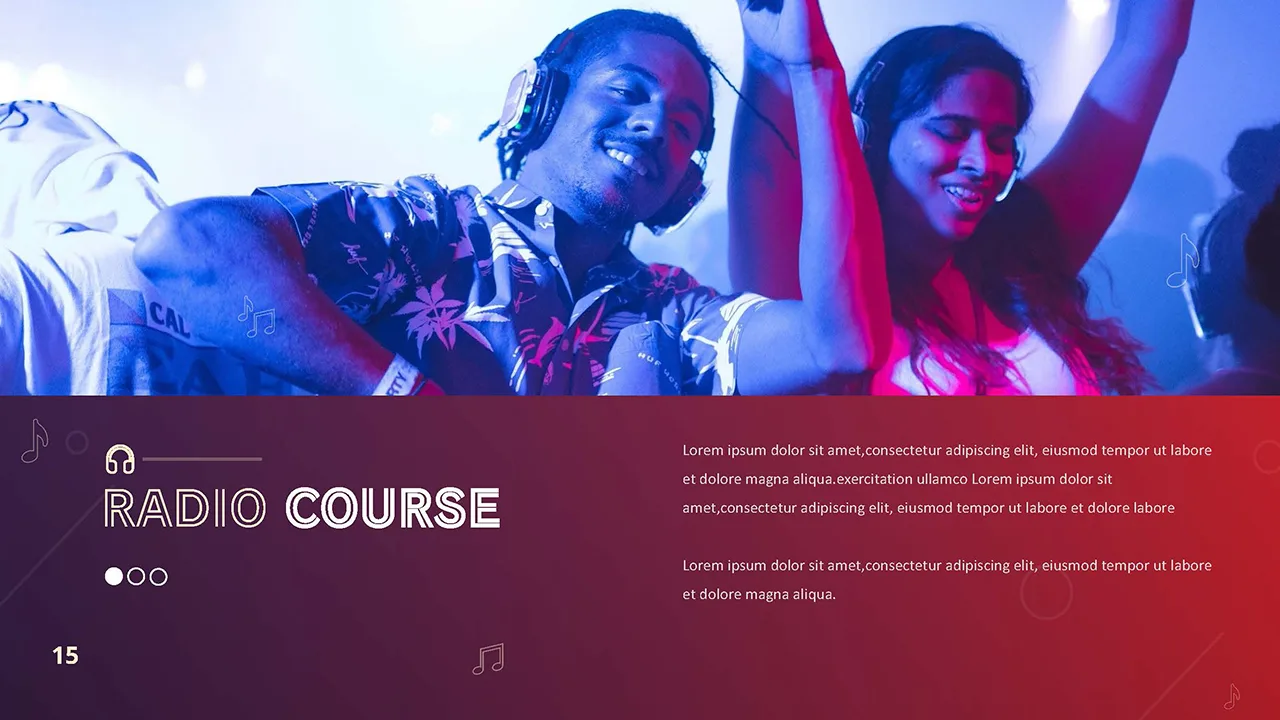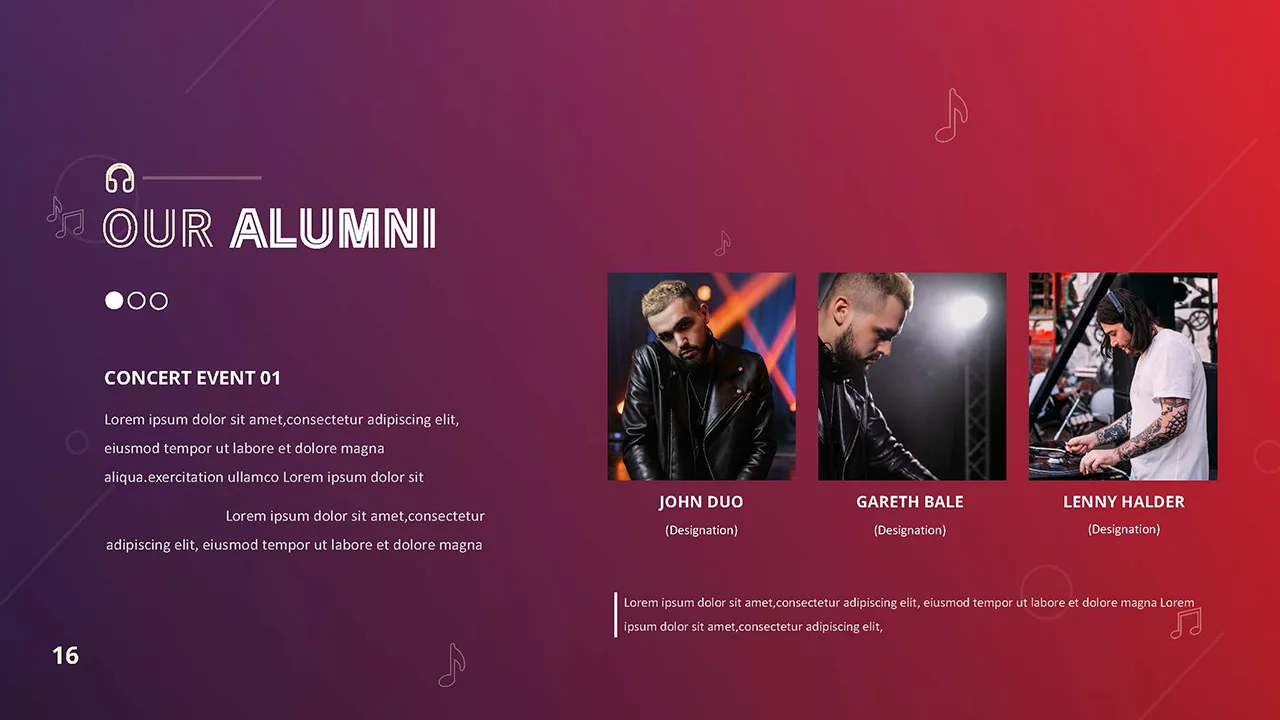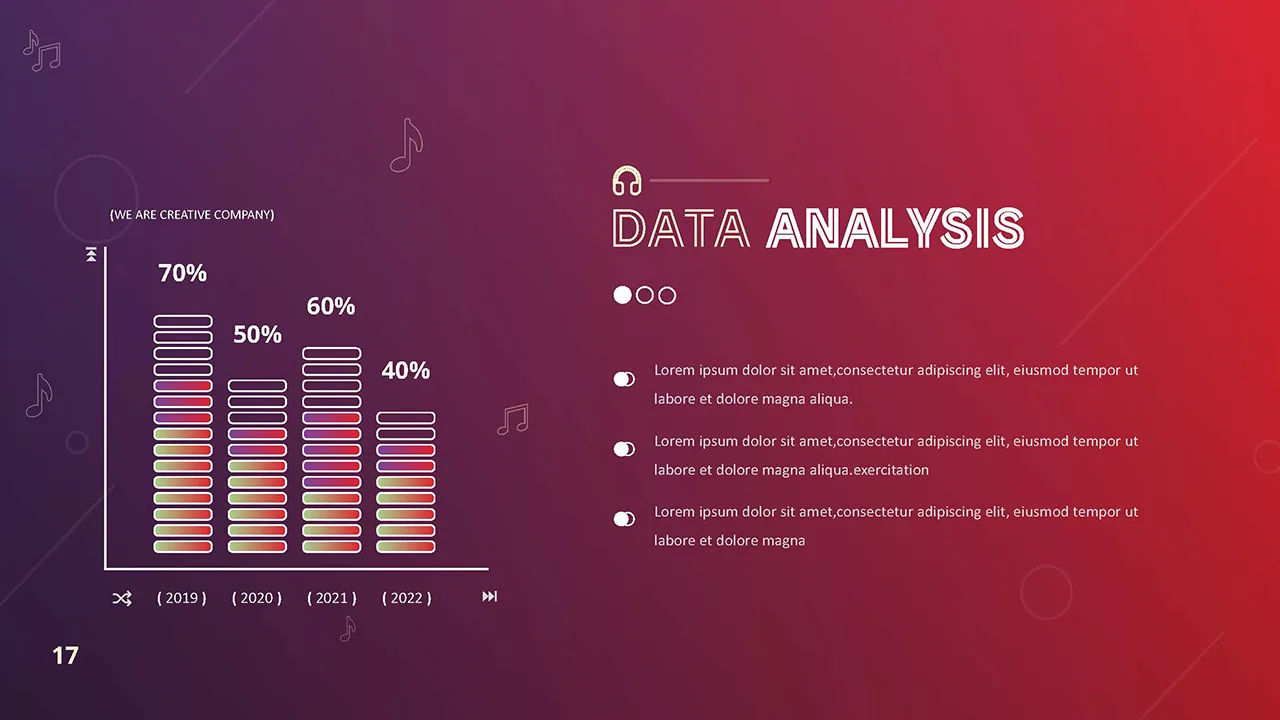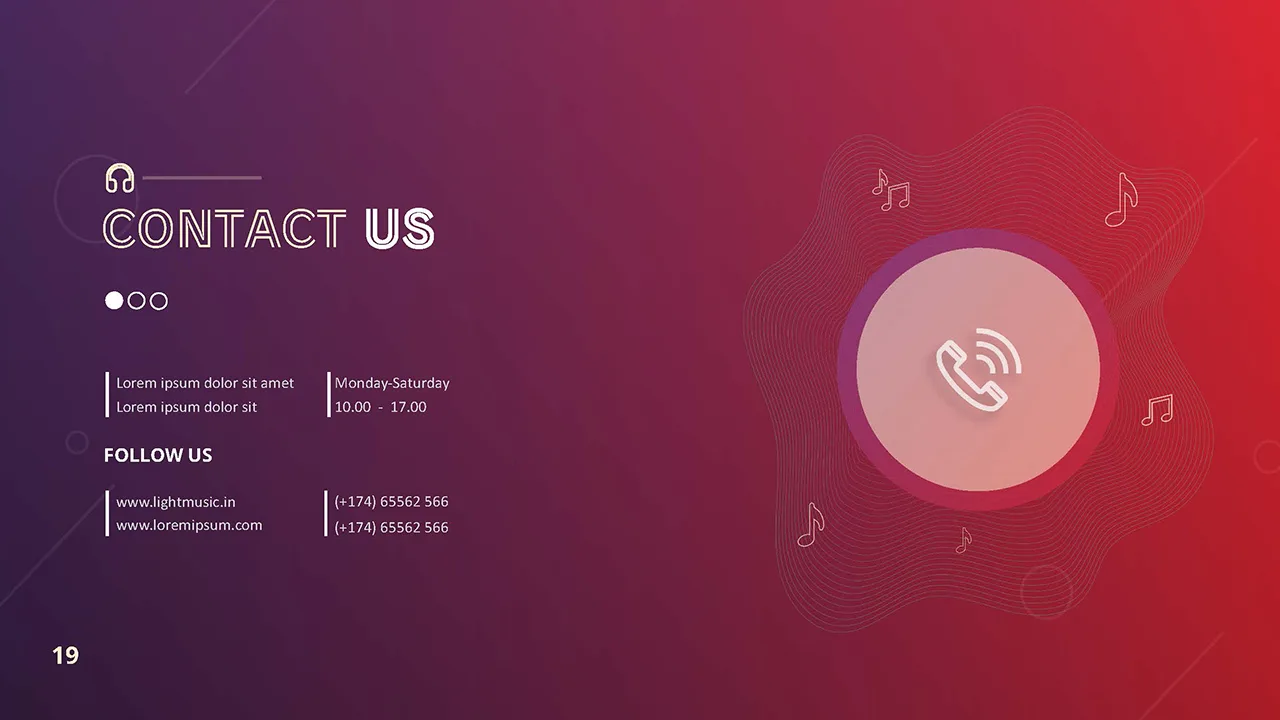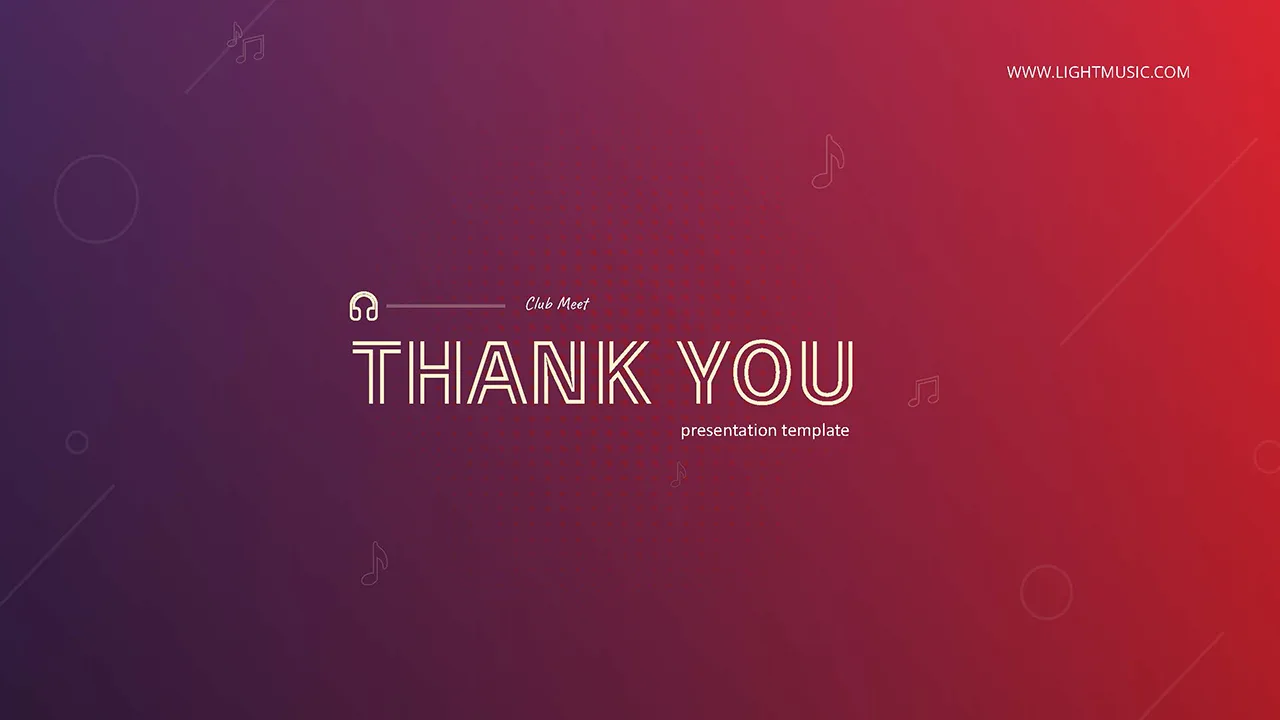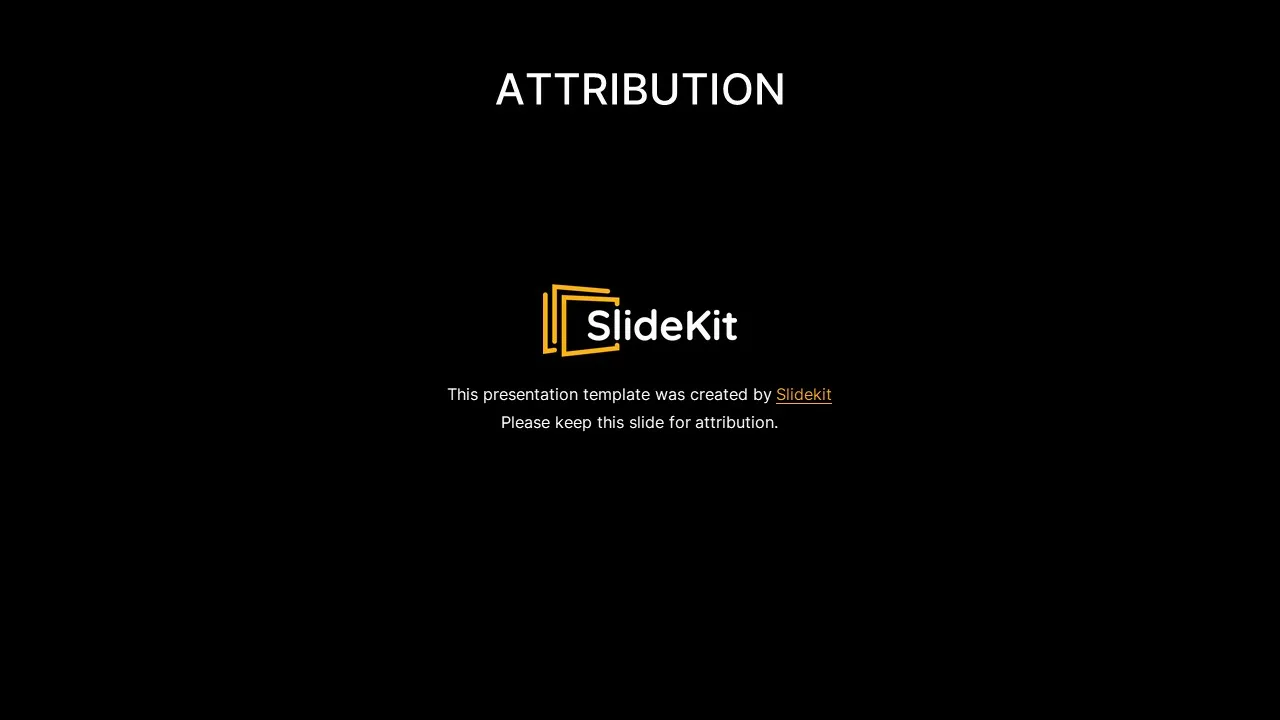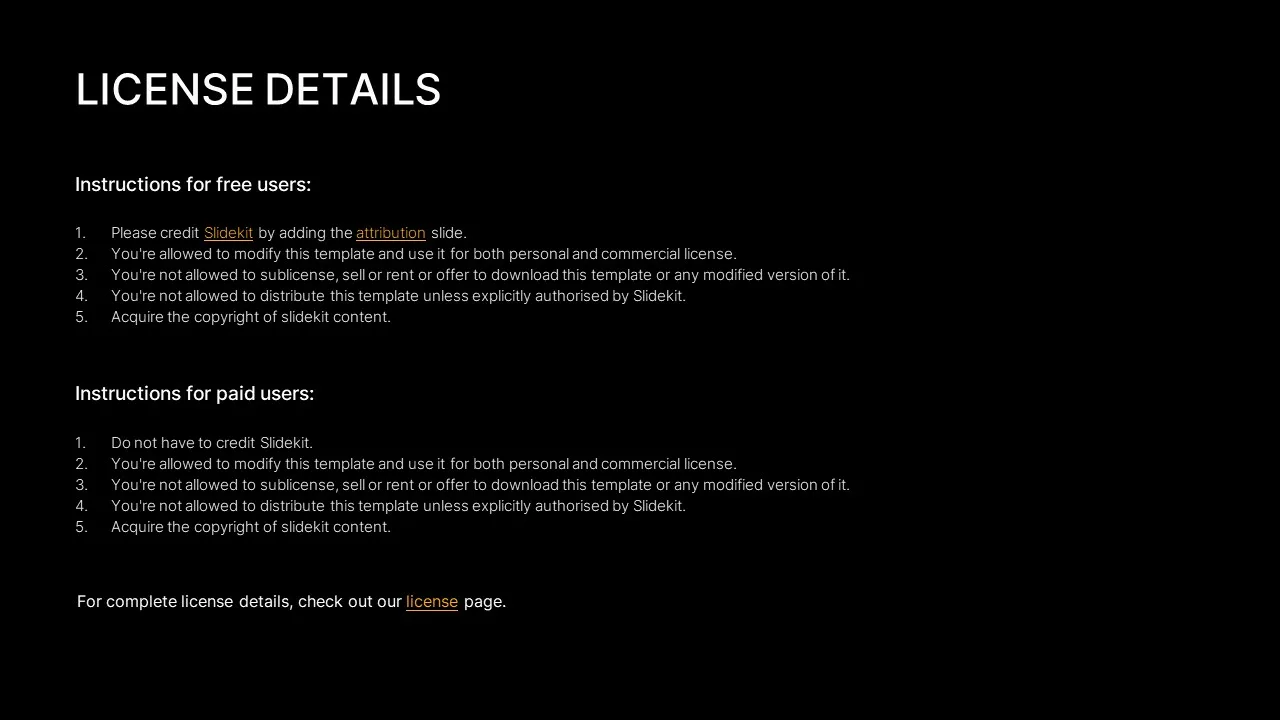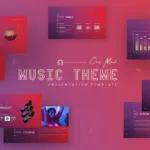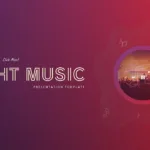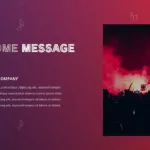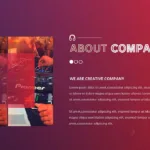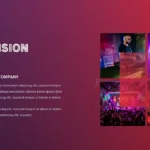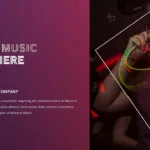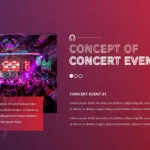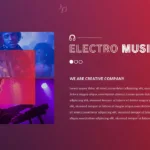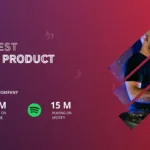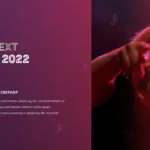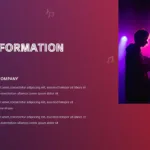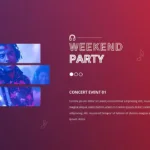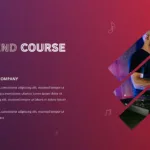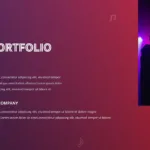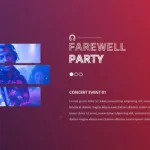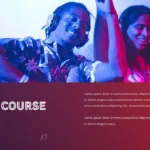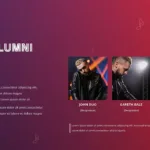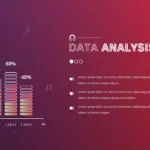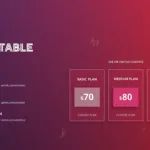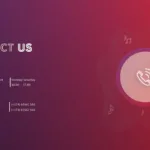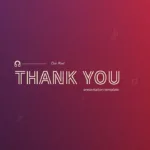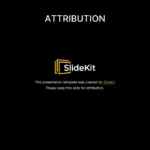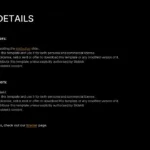 Music is everywhere, but music theme templates to present a musician or Music company is hard to find! No worries, we love music, and we are here to help those who produce it. This spectacular slide deck consist of 20 google slides templates to present your next concert to your audience just right.
We call this light music theme, but the colour combination on each slide can tell a rocking story. These free music google slides themes produce extra energy levels because of the combinations of orange and purple tones.
This slide deck is suitable for introducing a new musician, presenting a music company proposal, announcing a concert or music band, and more.
Each of the templates in this free music deck is flexible to restyling and adding new elements. So you are good to go with this slide deck even if you want to communicate a different genre content but only from a musical background.
So, shall we start creating a musical presentation with this light music theme on Google Slides?
Want more similar templates, then feel free to check our exclusive collection of aesthetic google slides templates.
Tags