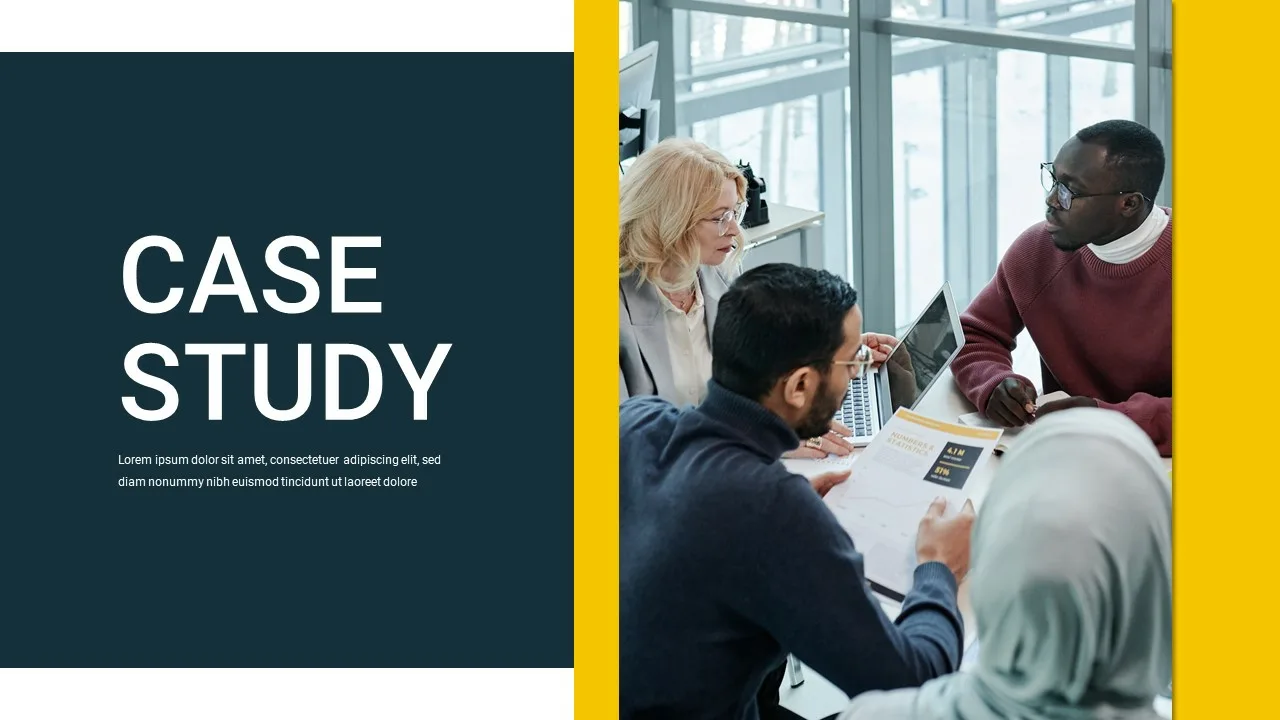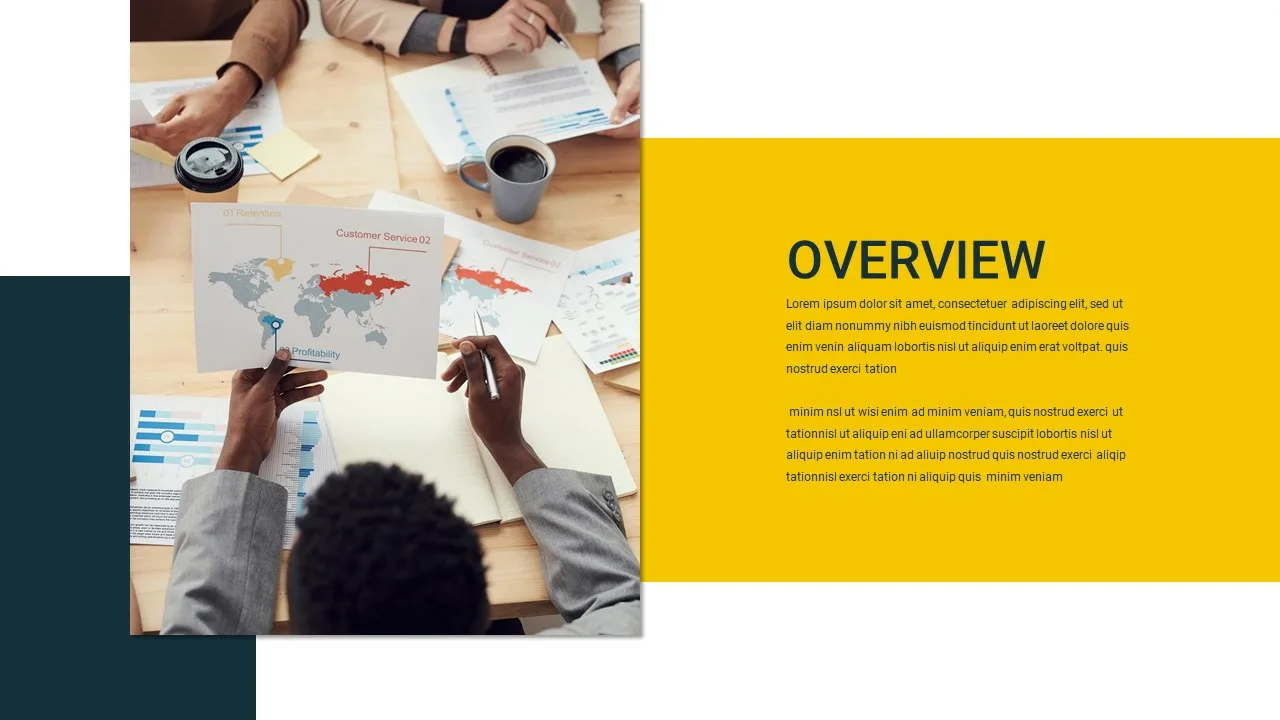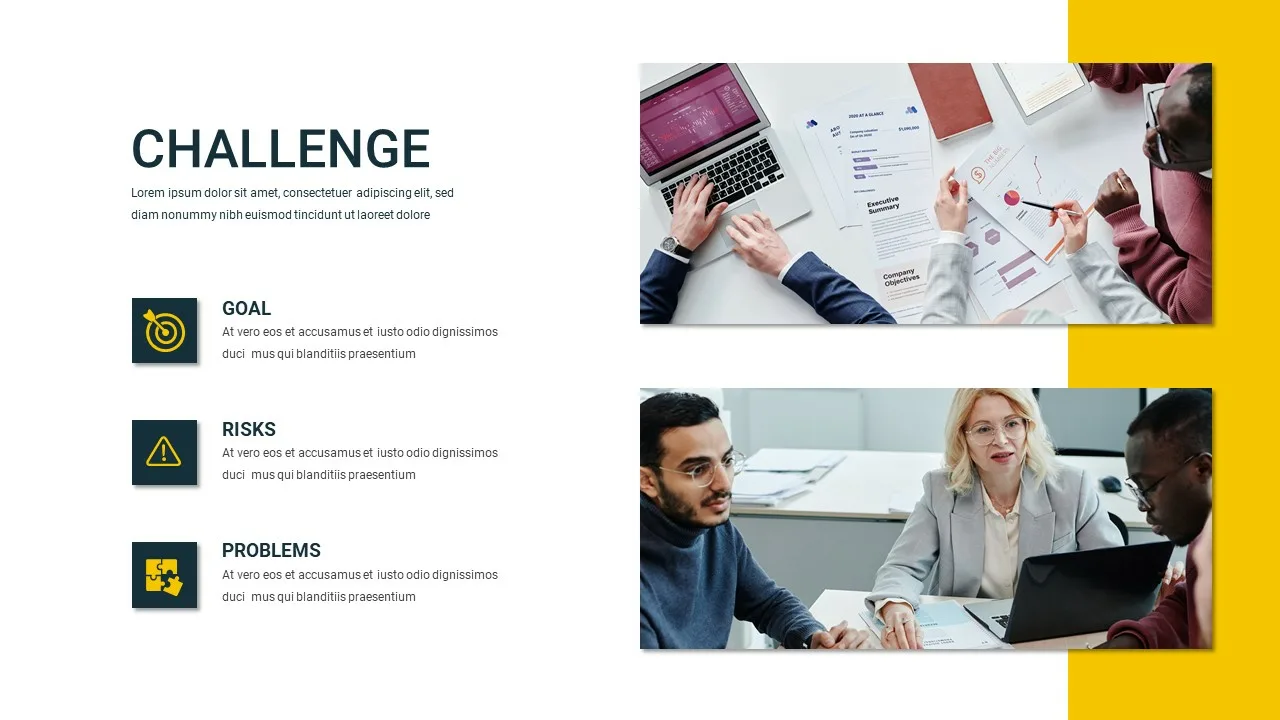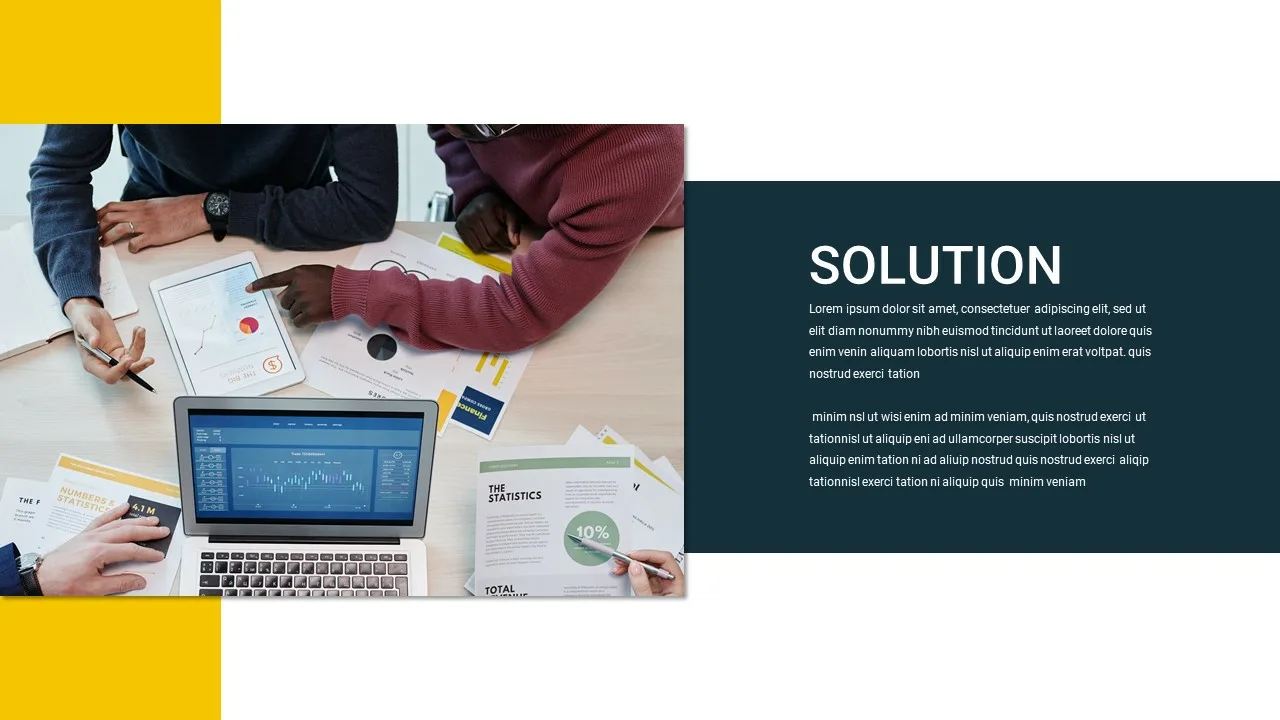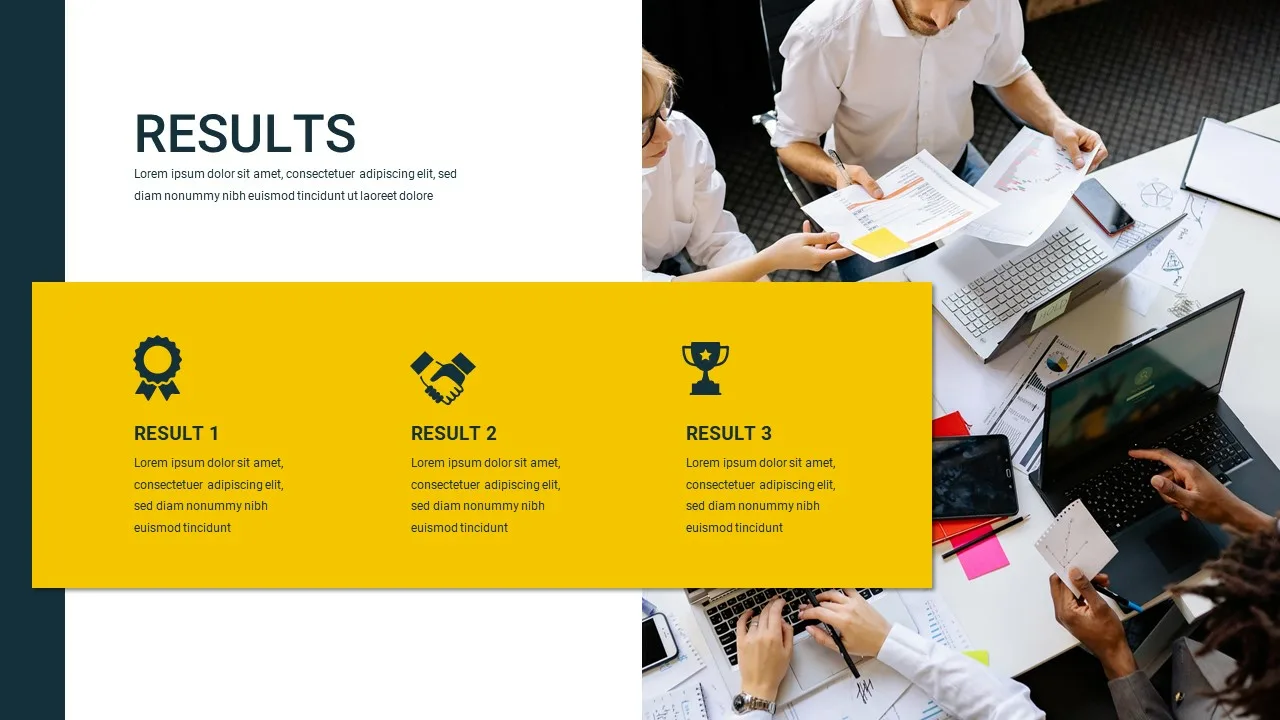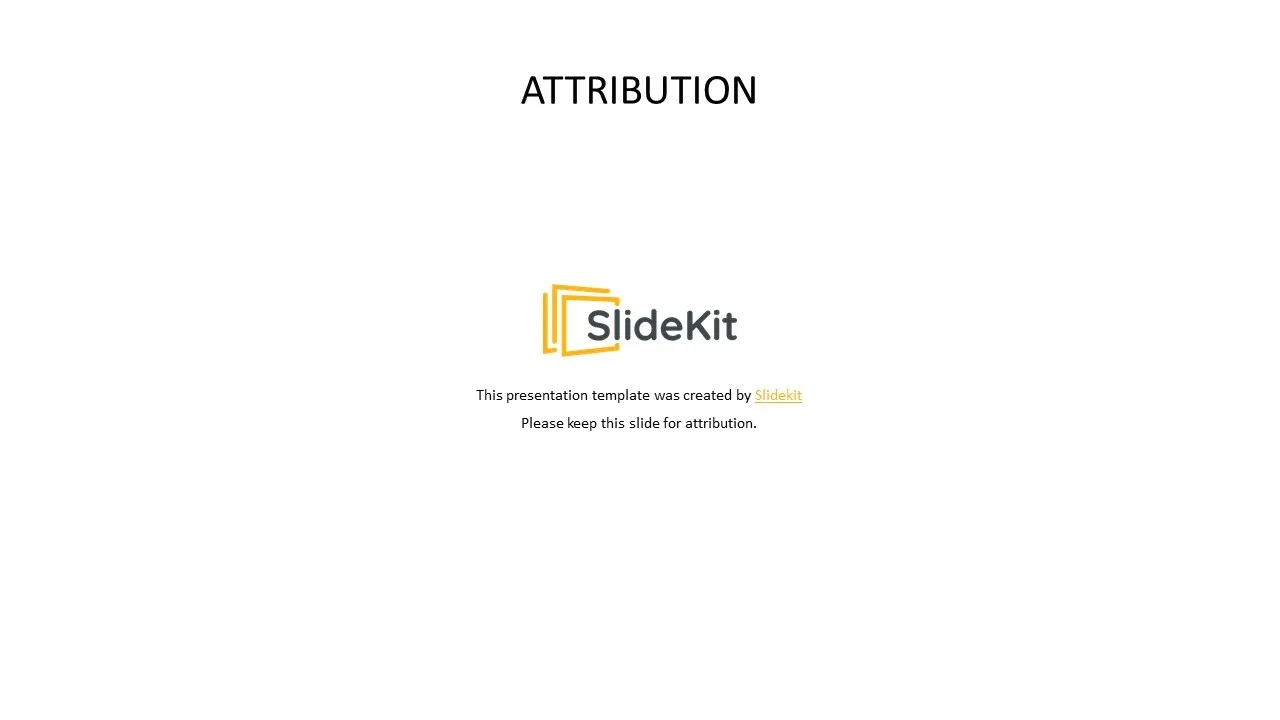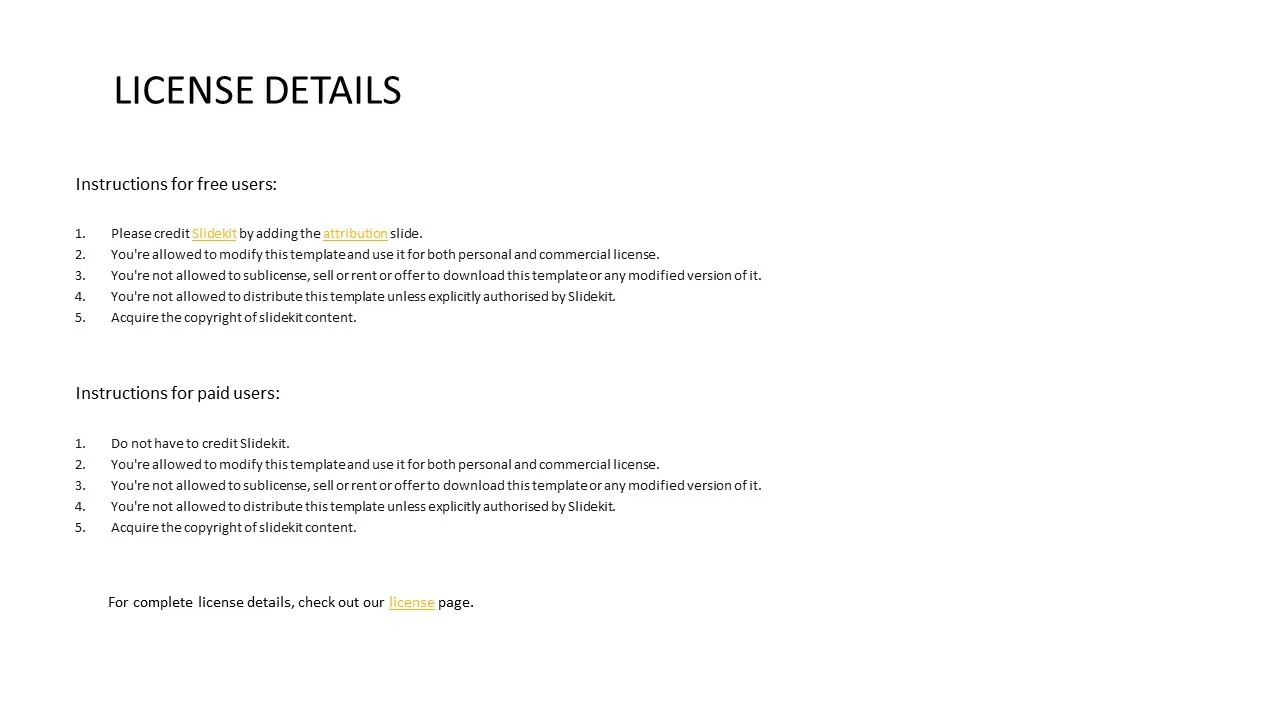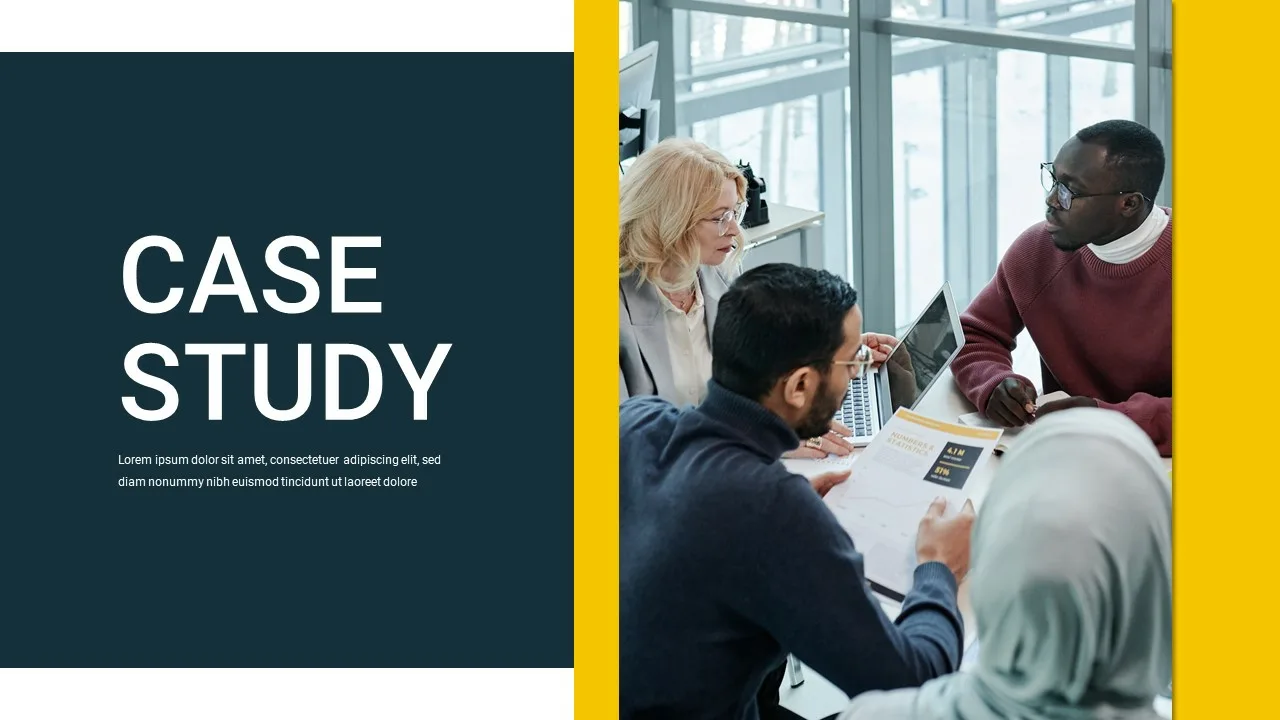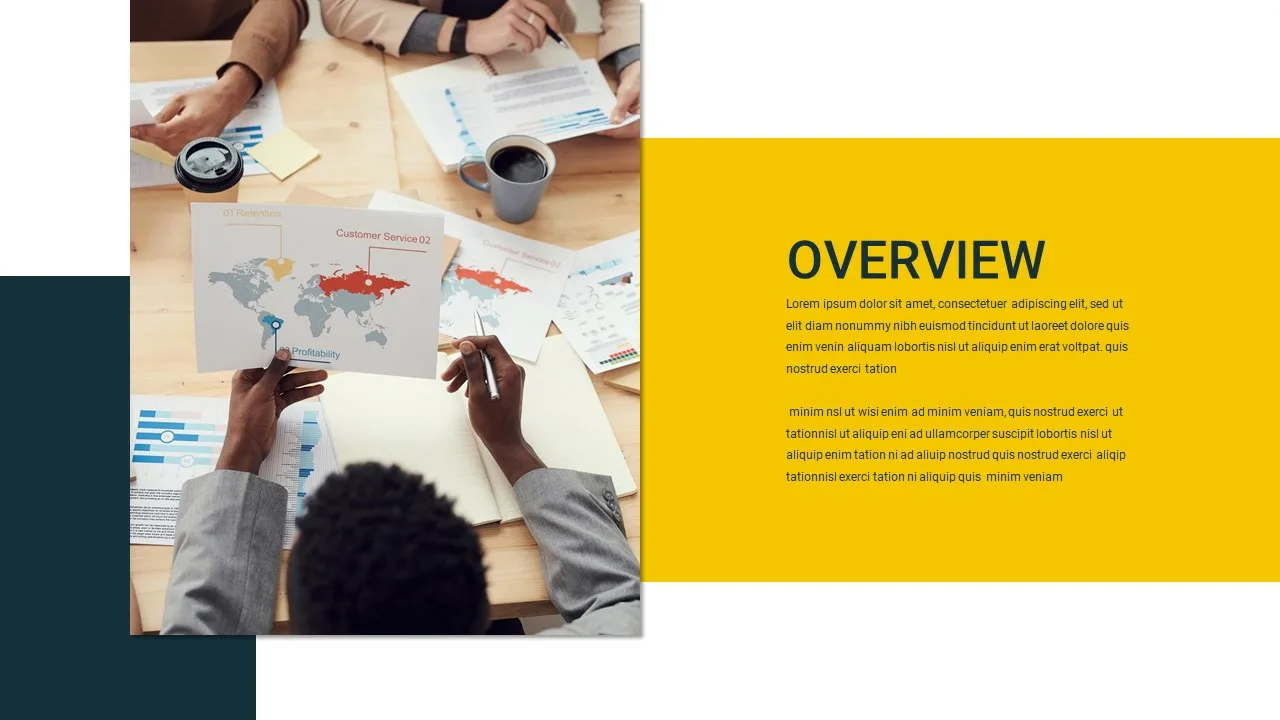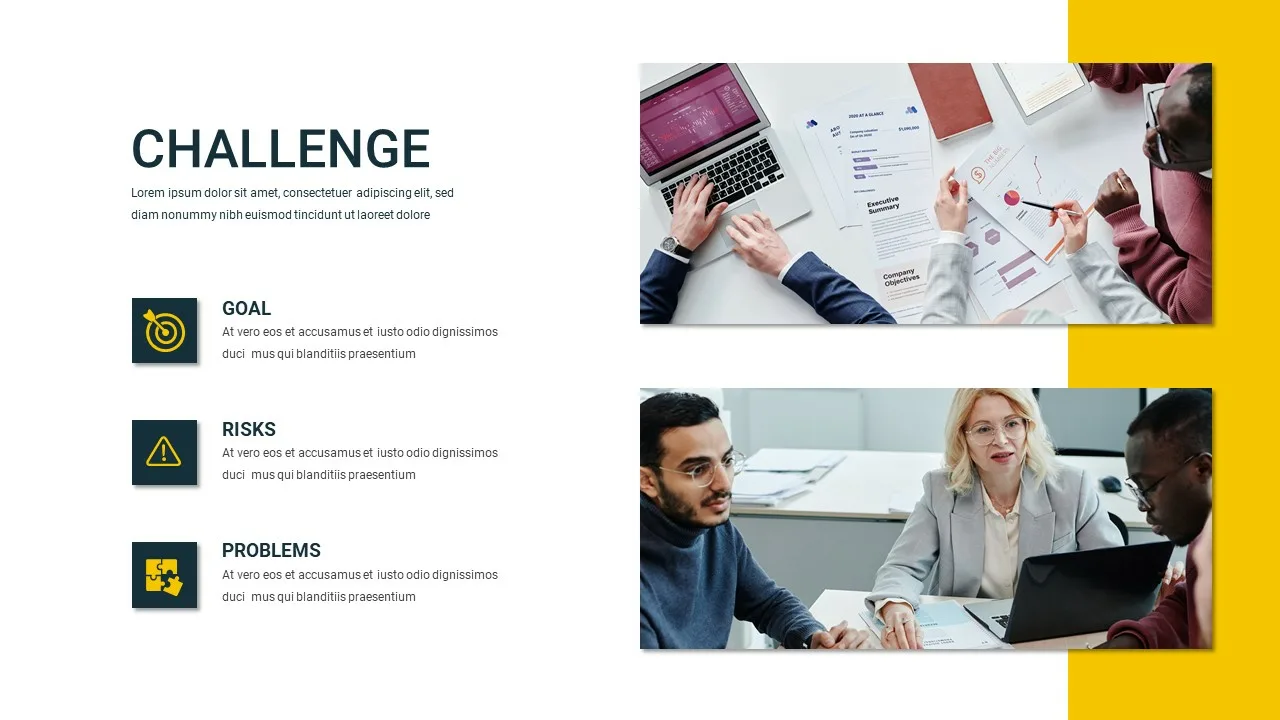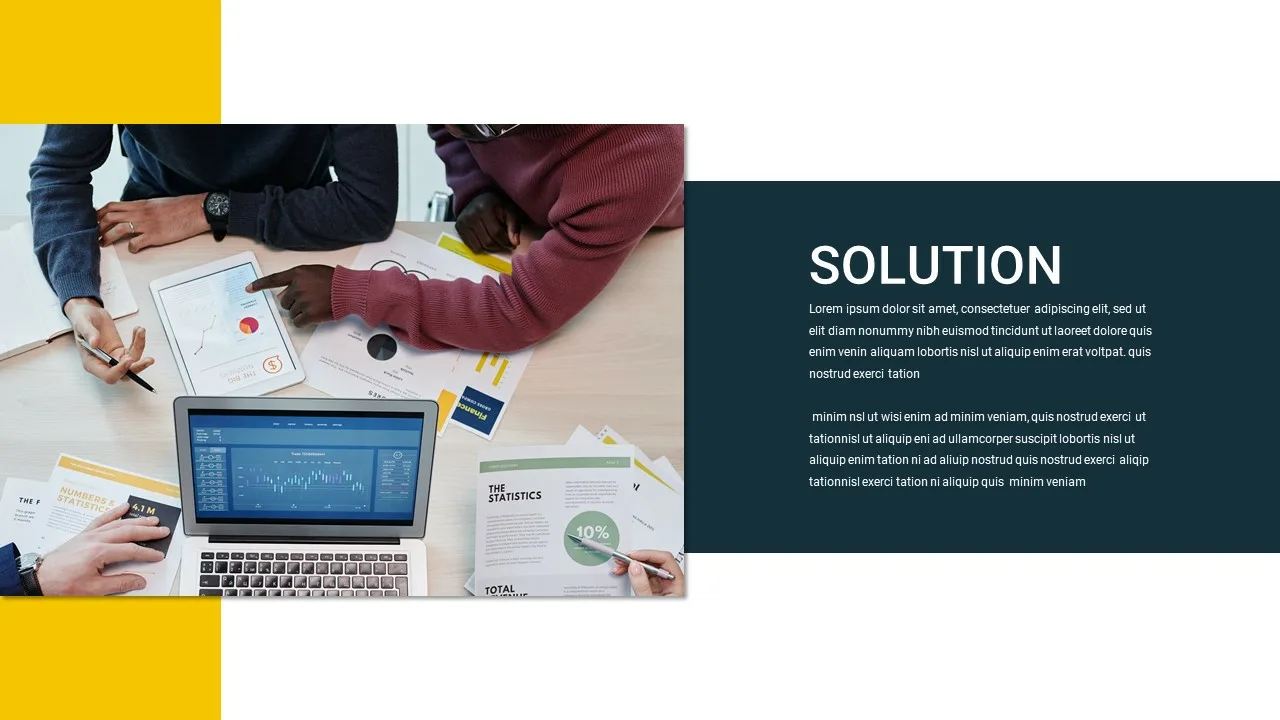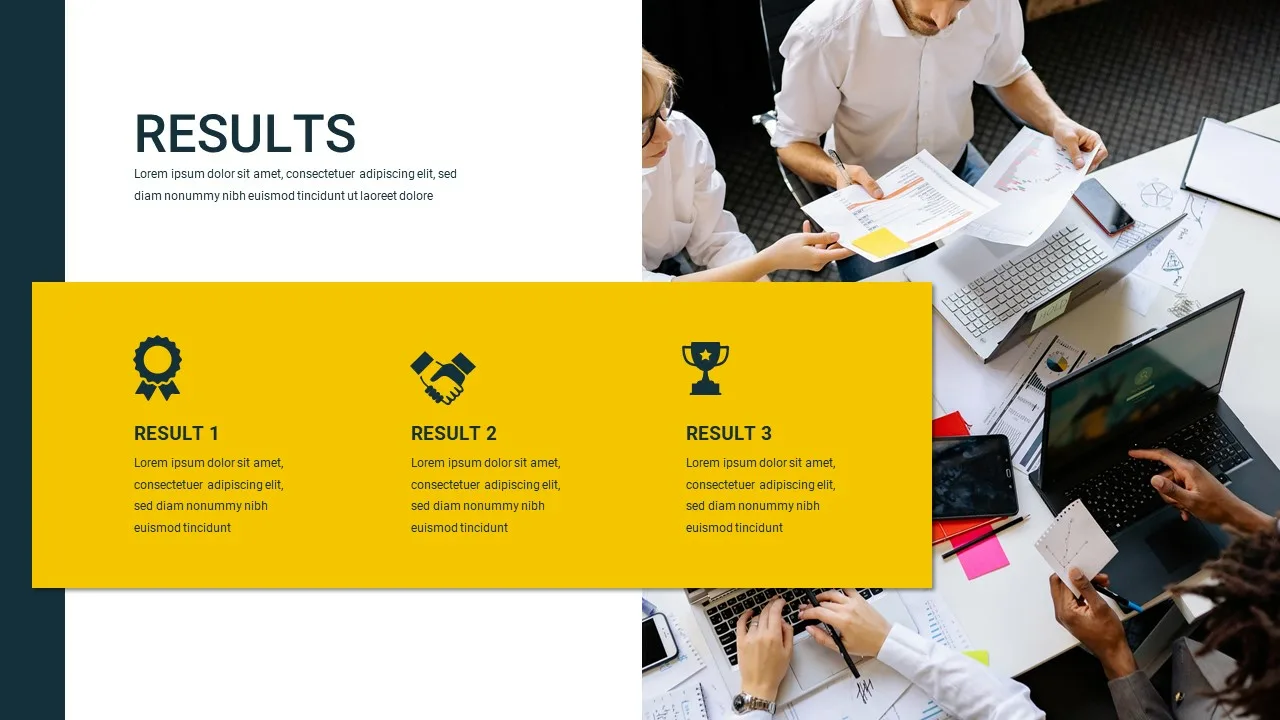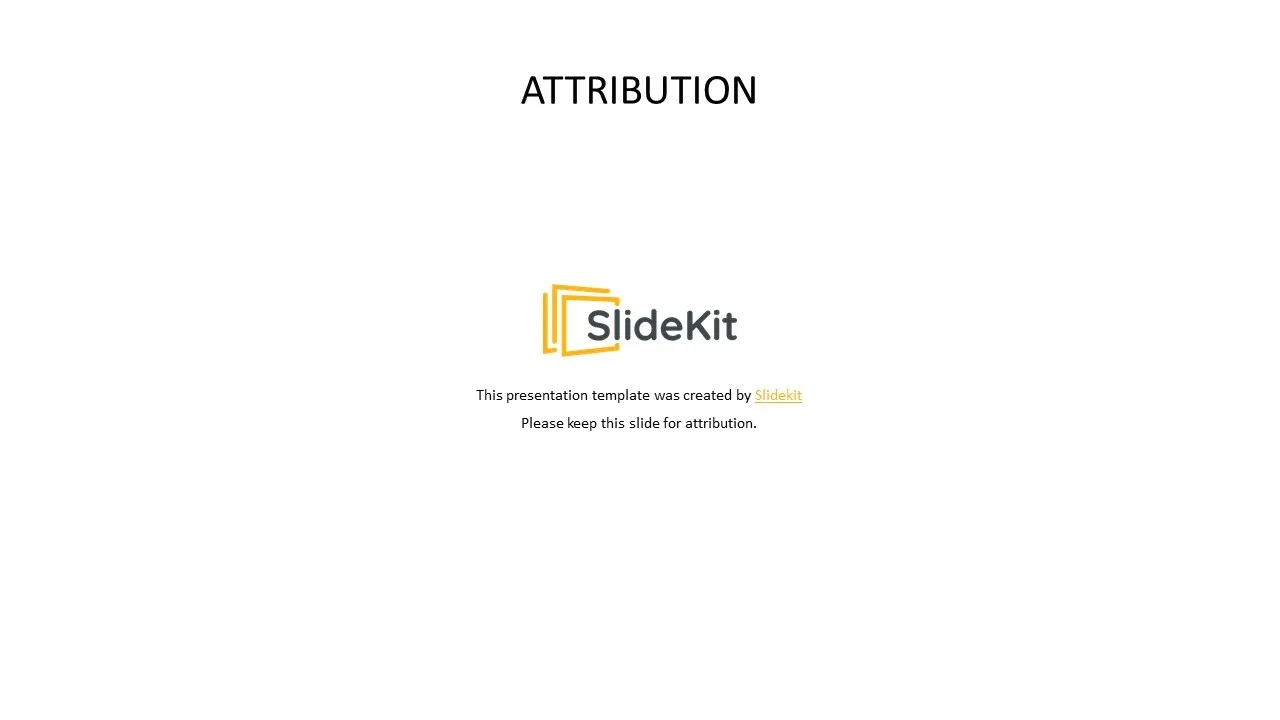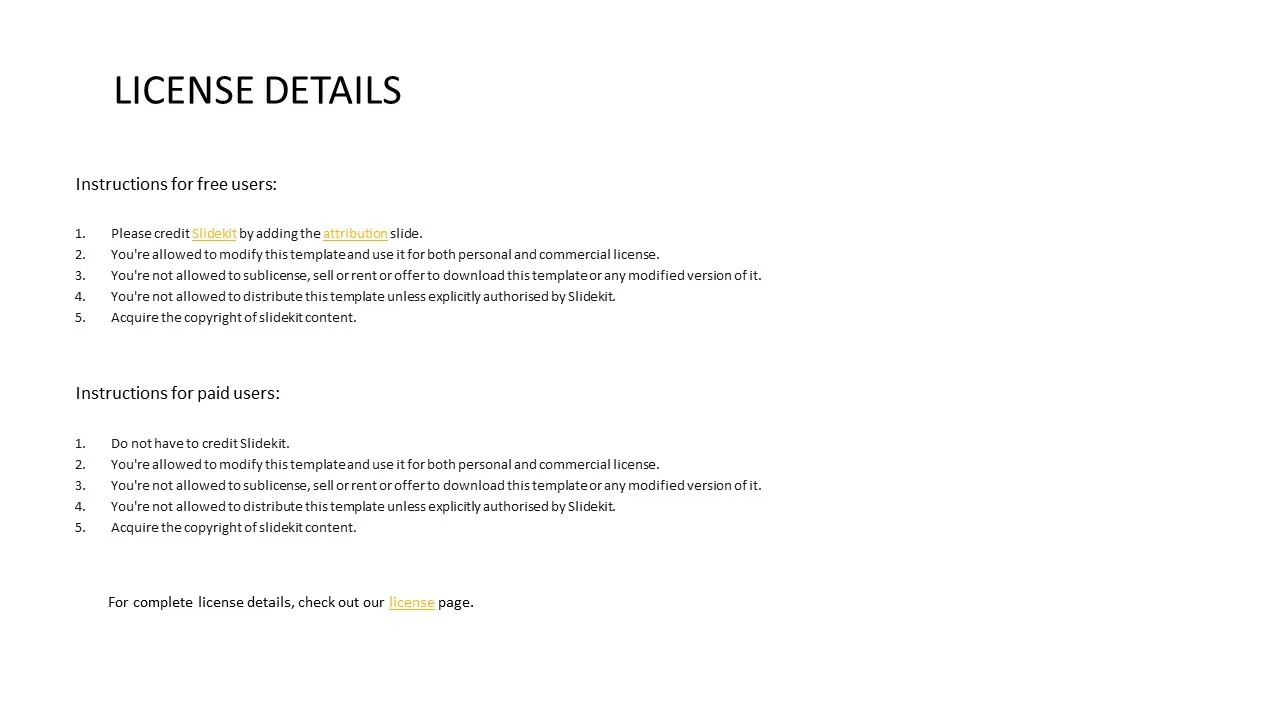 If you're looking for a professional way to demonstrate a case study, look no further: these business case study templates for Google Slides have got your back.
You are good to go with these case study infographics for google slides, whether the content is business or related to any other niche. This deck includes ten stunning case study infographics with unique designs and different colour combinations.
The primary colour palette in these case study templates contains vibrant yellow, blue, and green with elegant professional photographs as background.
Plus, this is a fully packed case study pitch deck for Google Slides to present any case studies descriptively; there are dedicated templates for explaining case overview, challenge, solution and results.
The template for illustrating challenges has infographics icons for describing goals, risks, and problems. Even though the slides are well packed, you can always edit and customize them to match your story.
So why wait? Download these fully customizable case study templates now and make your presentations stand out!