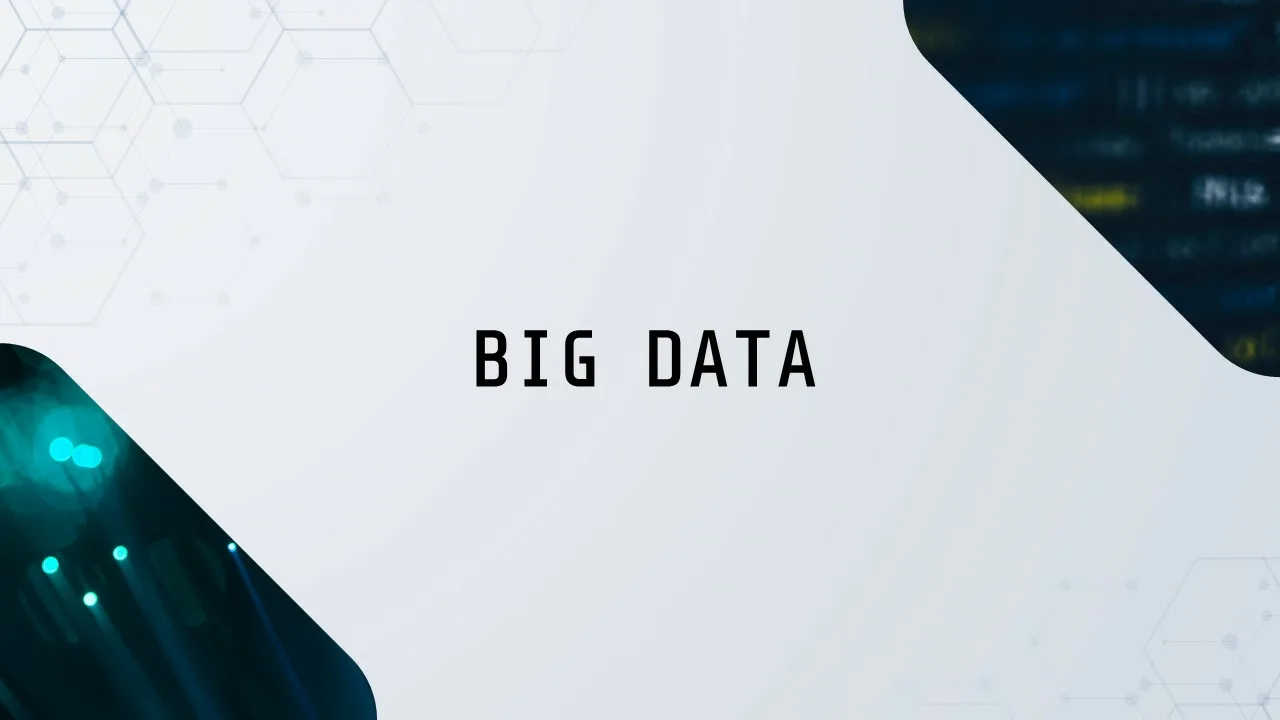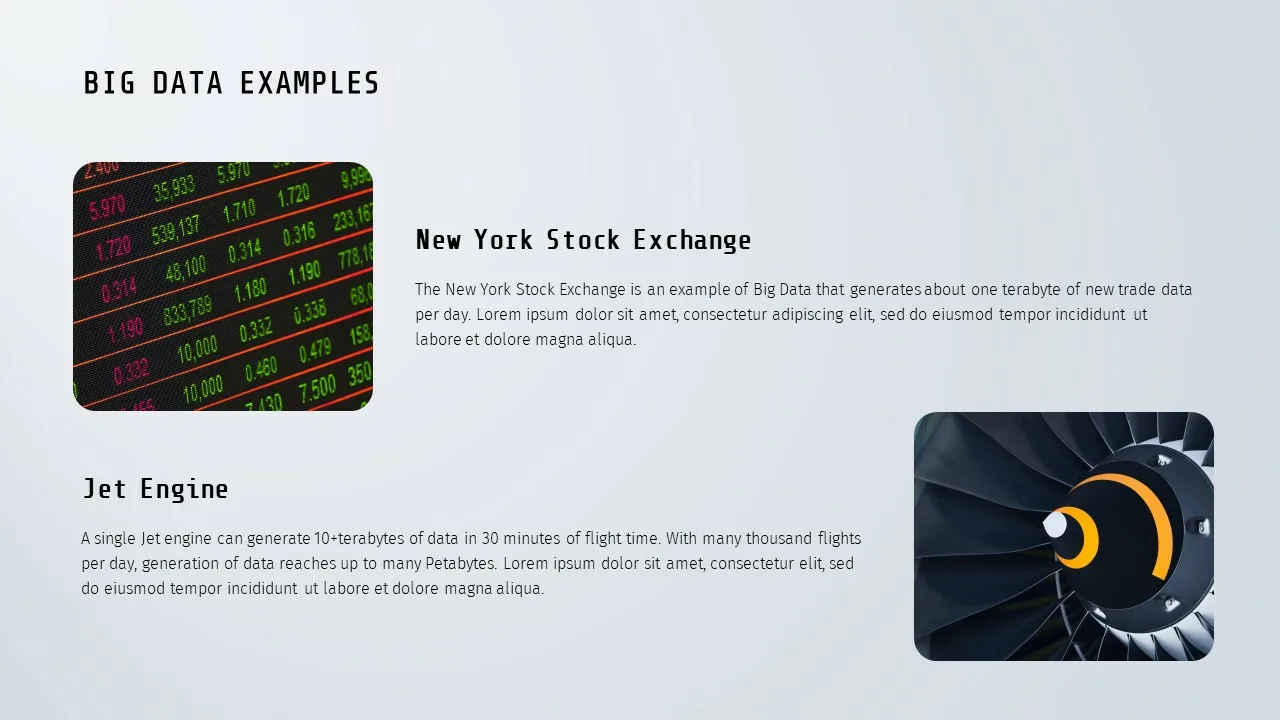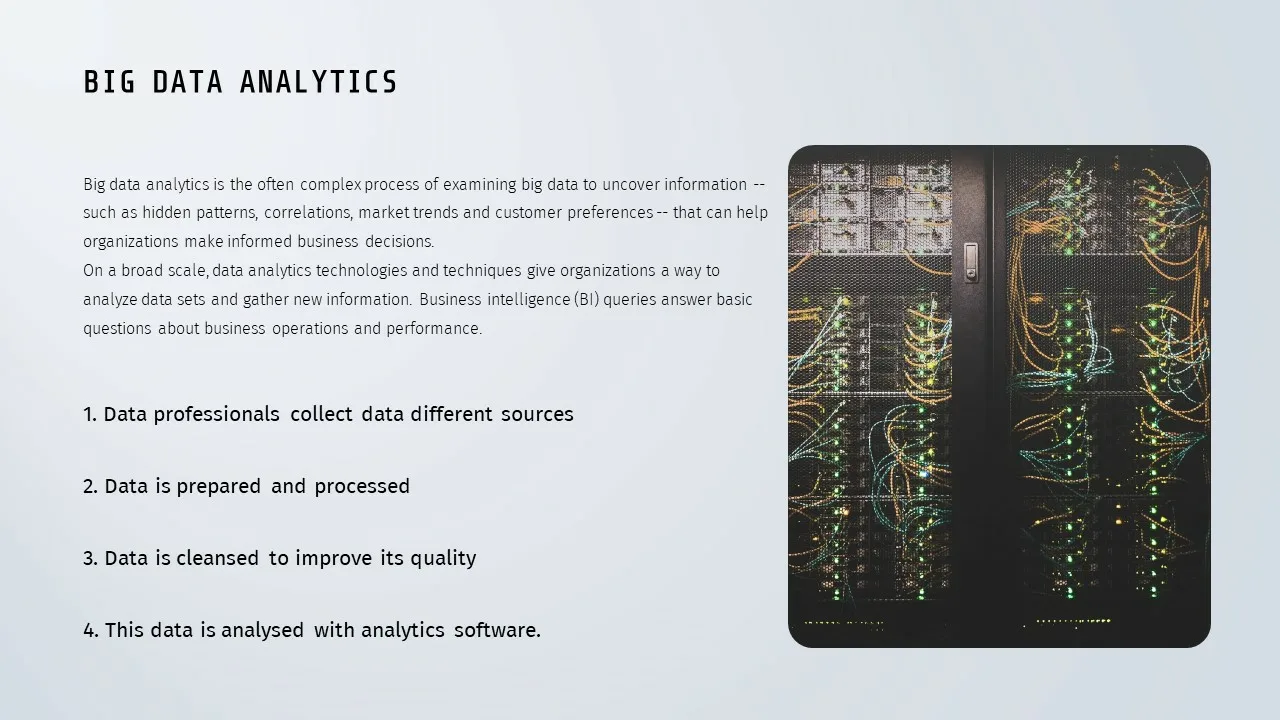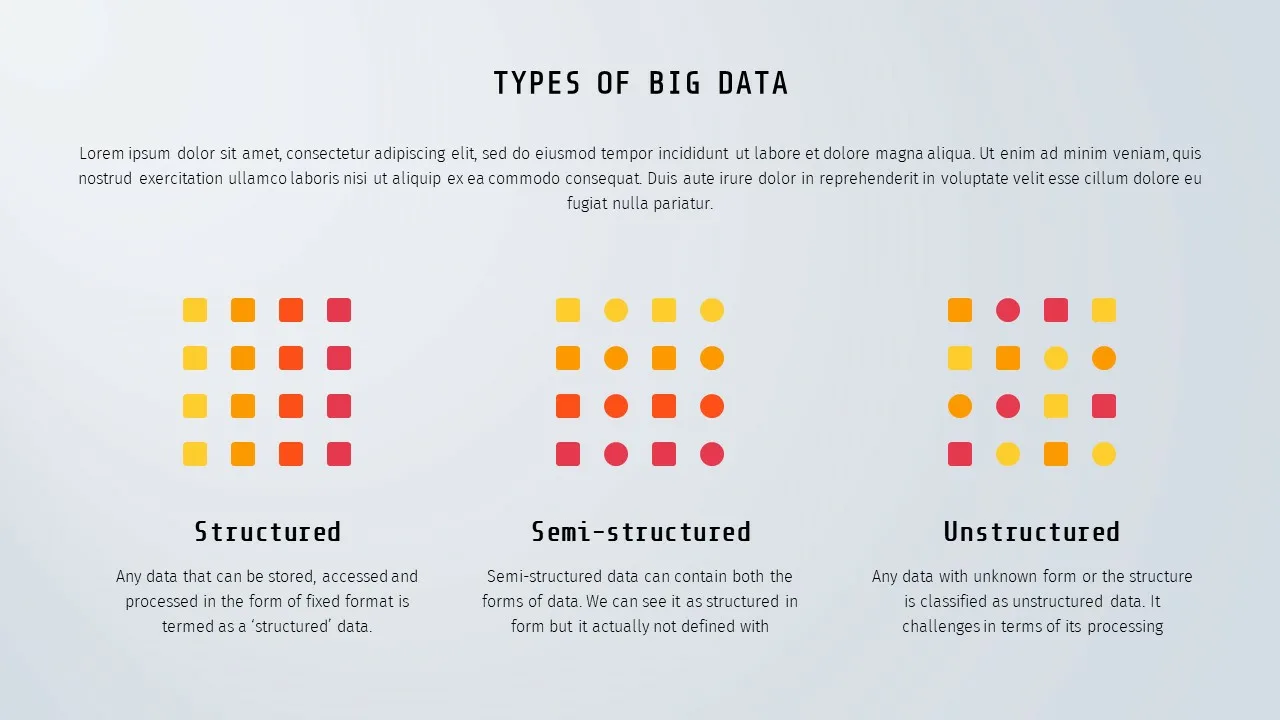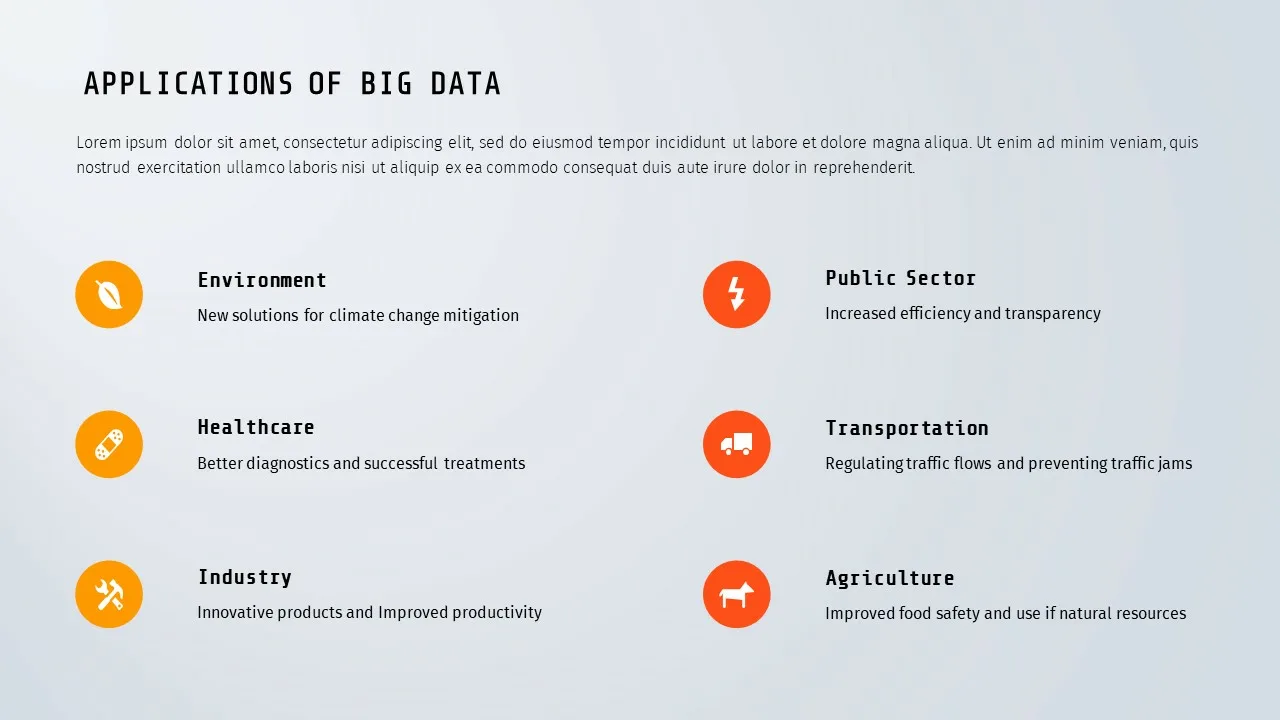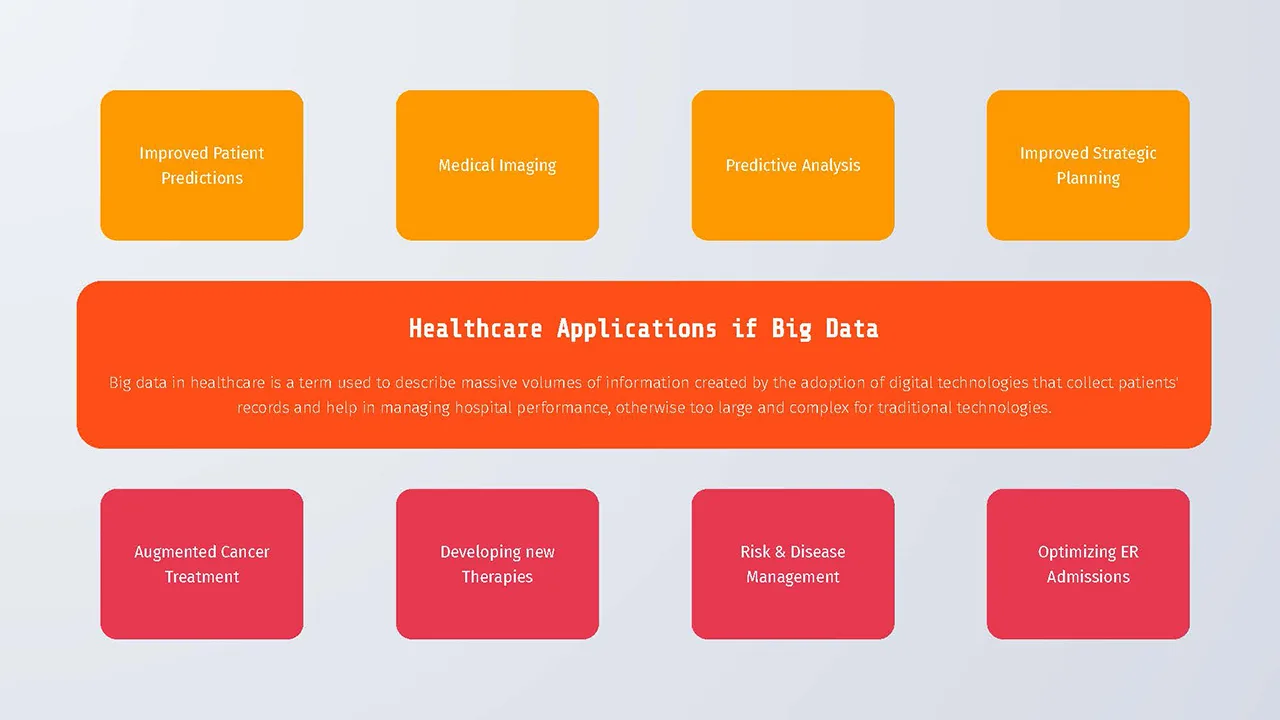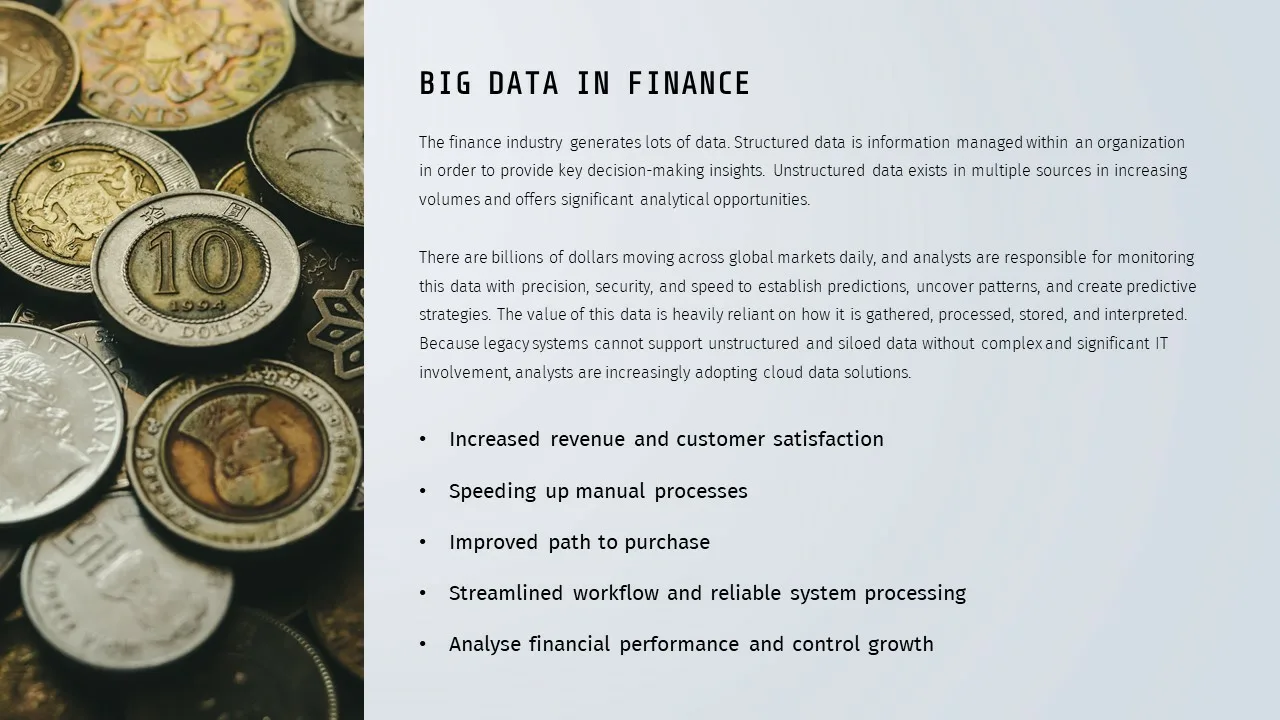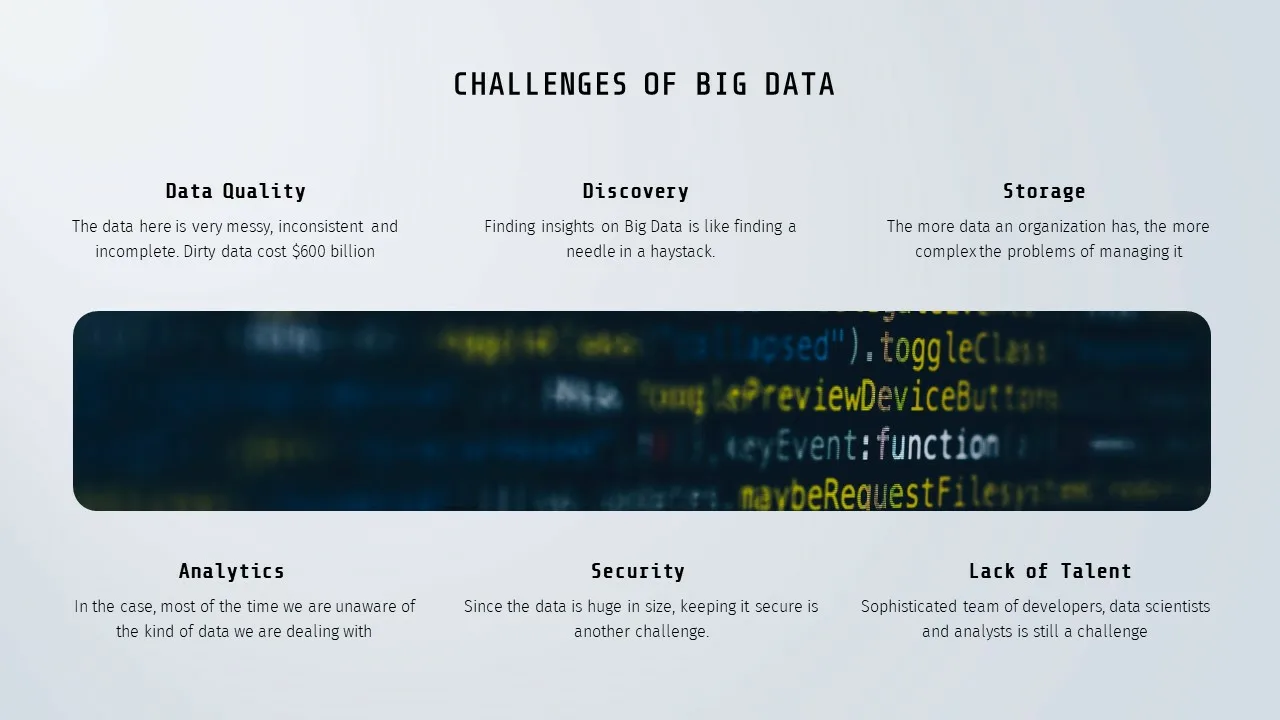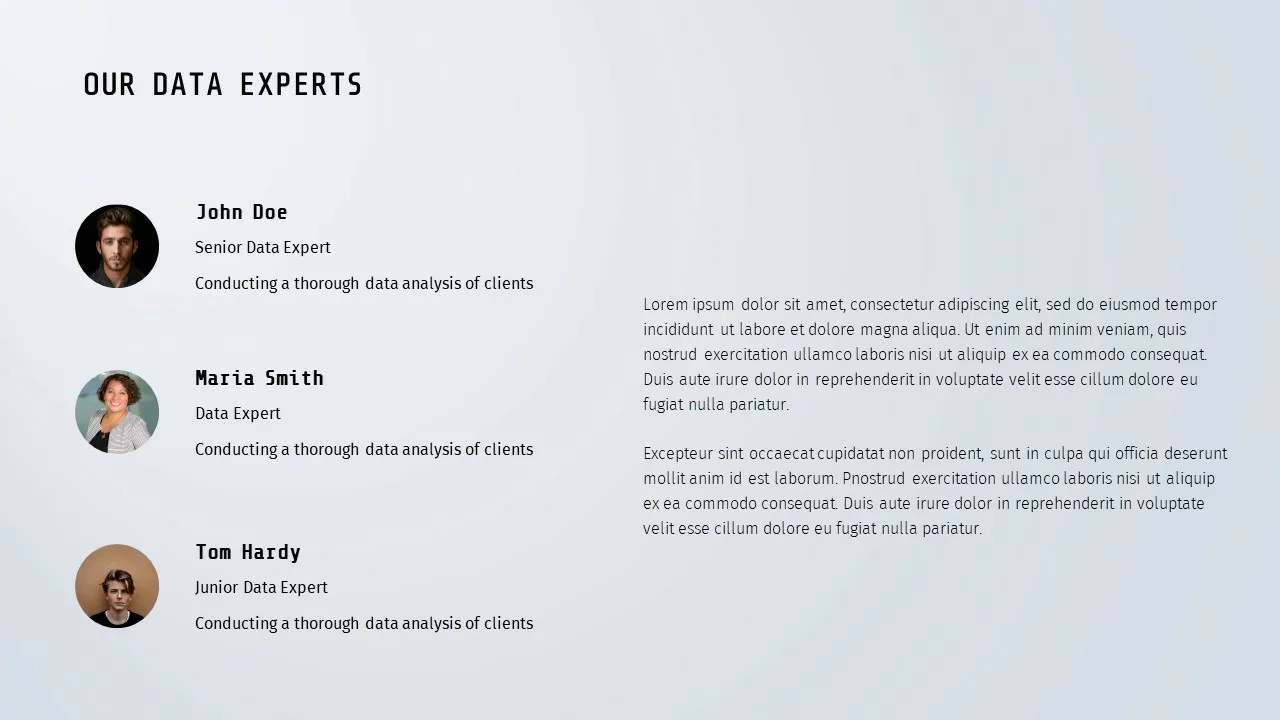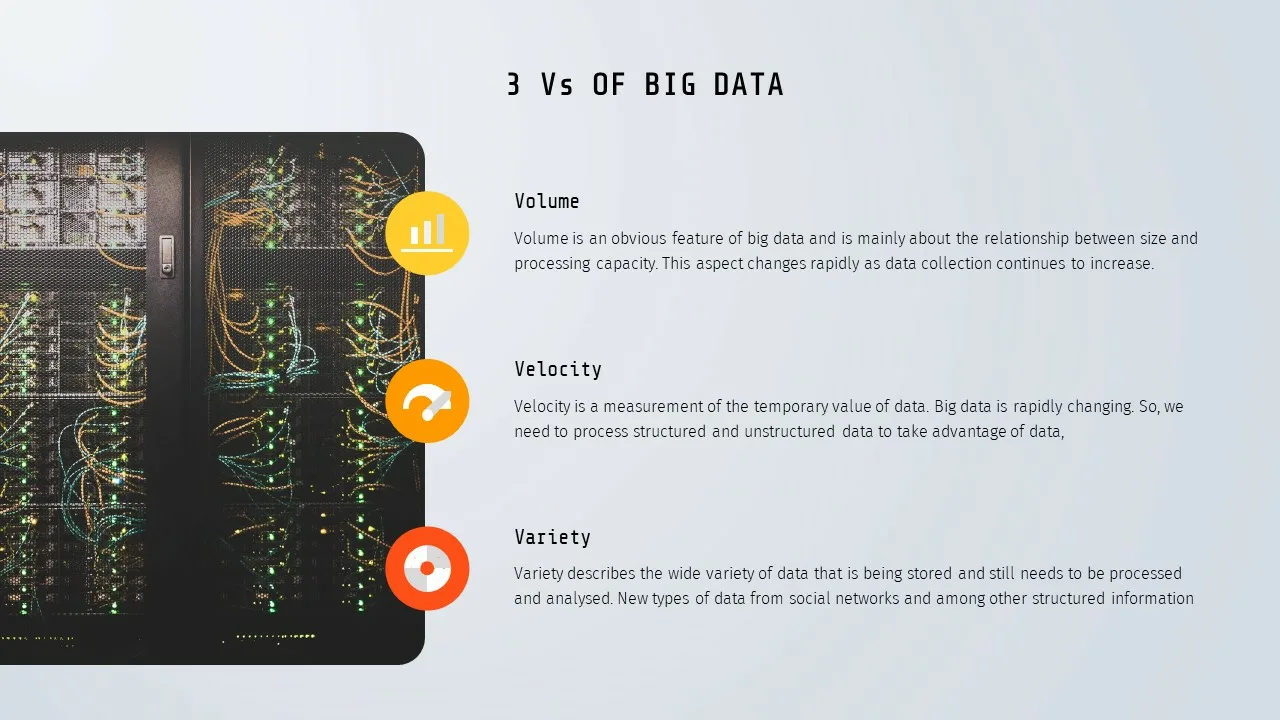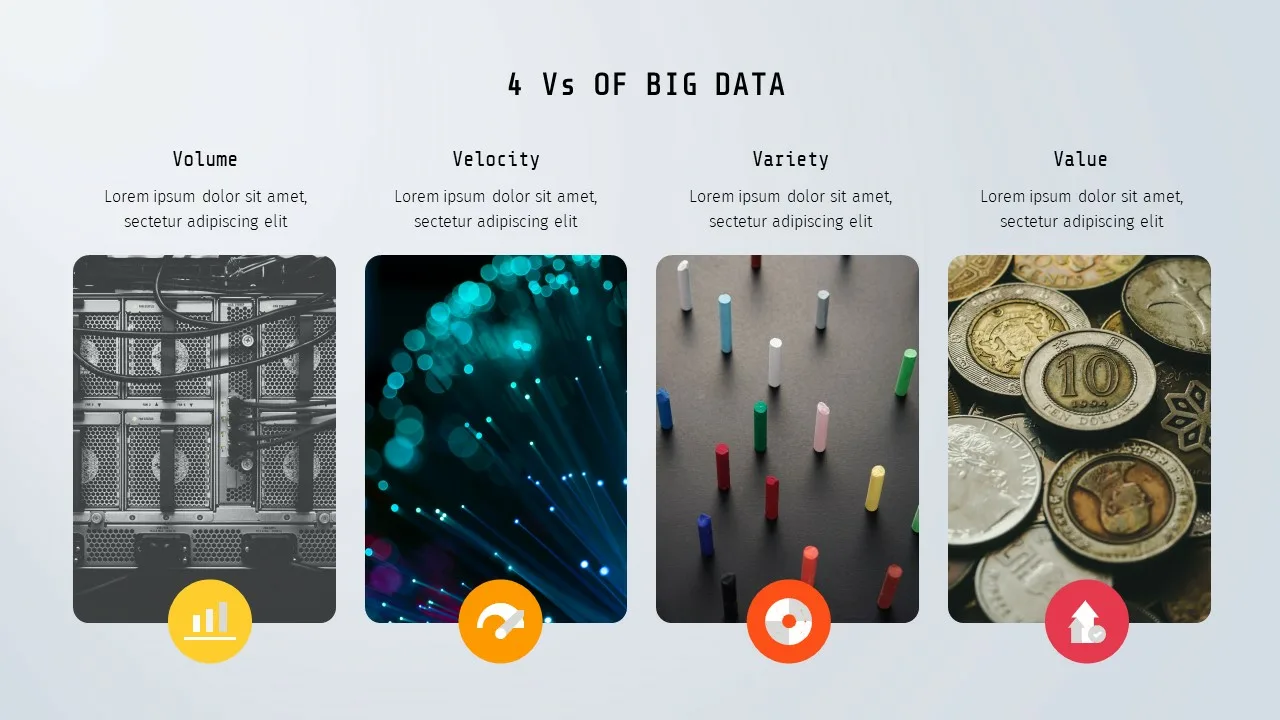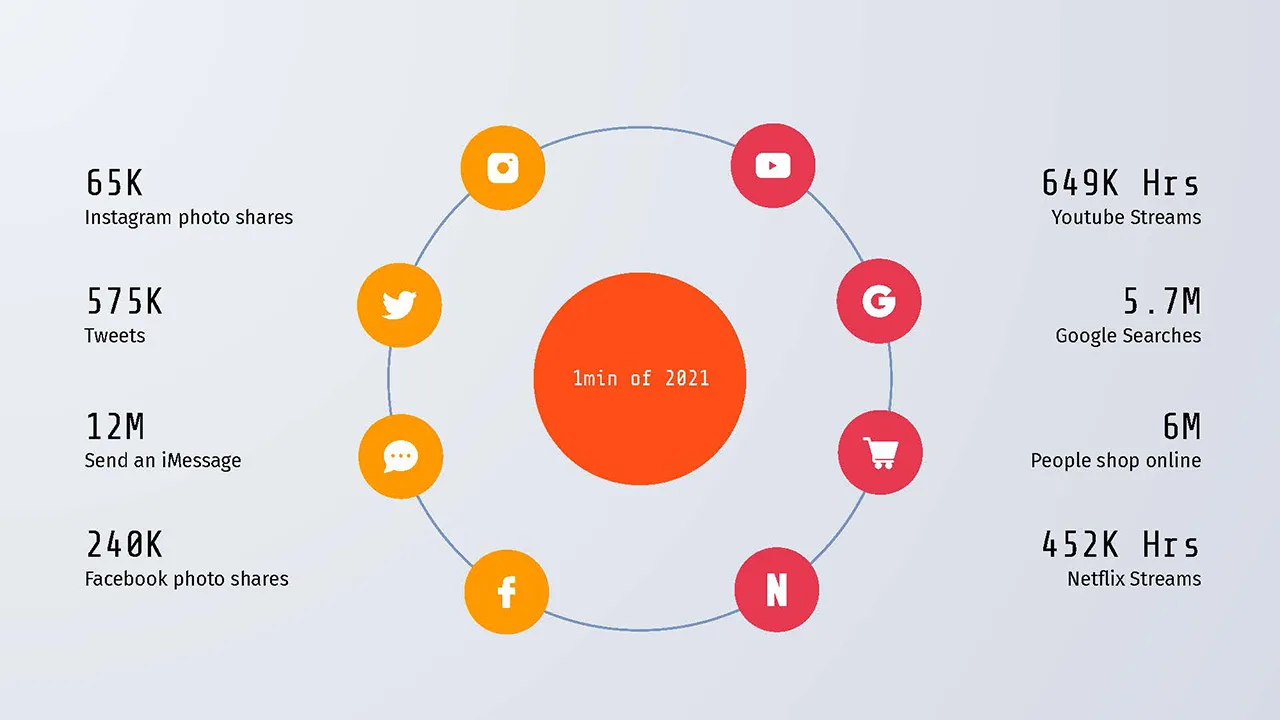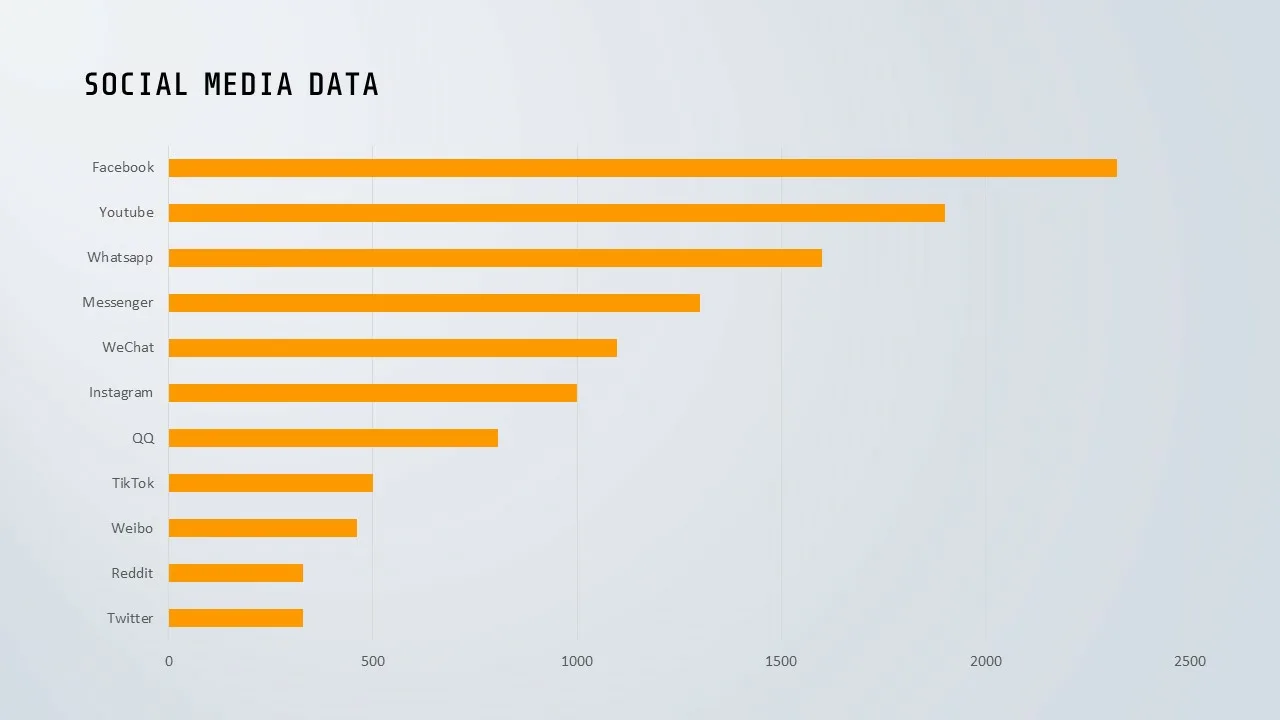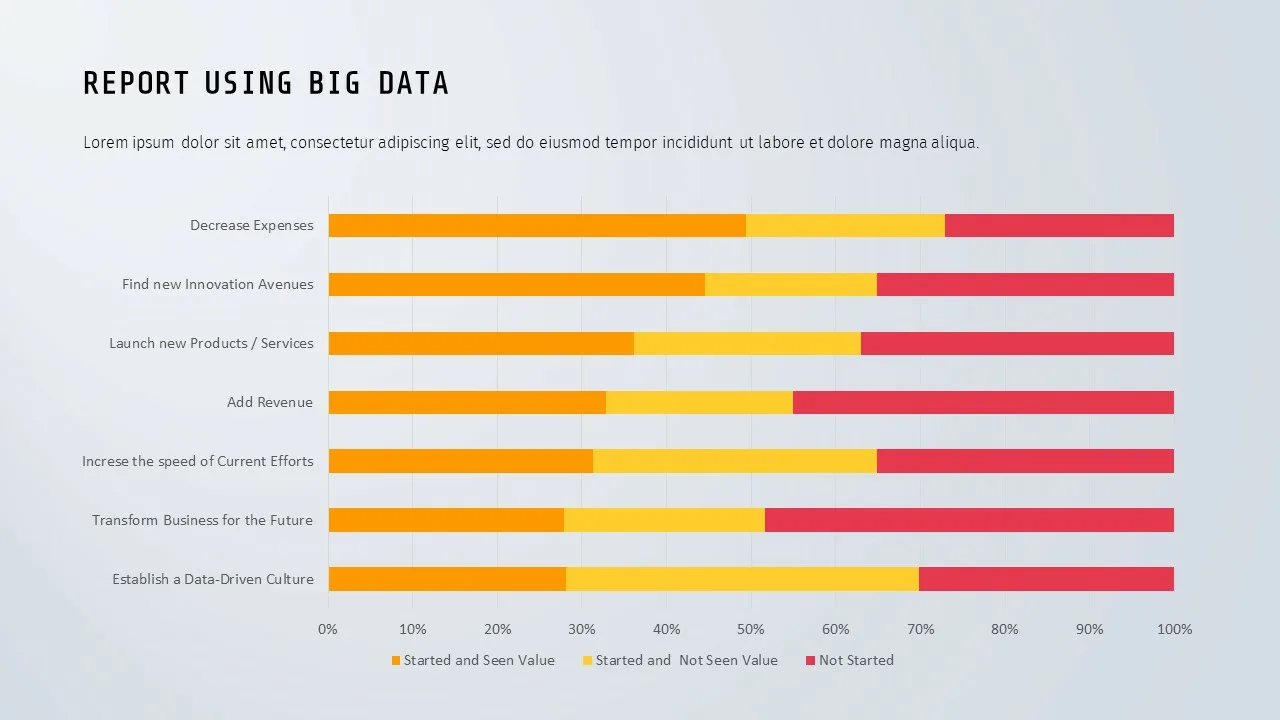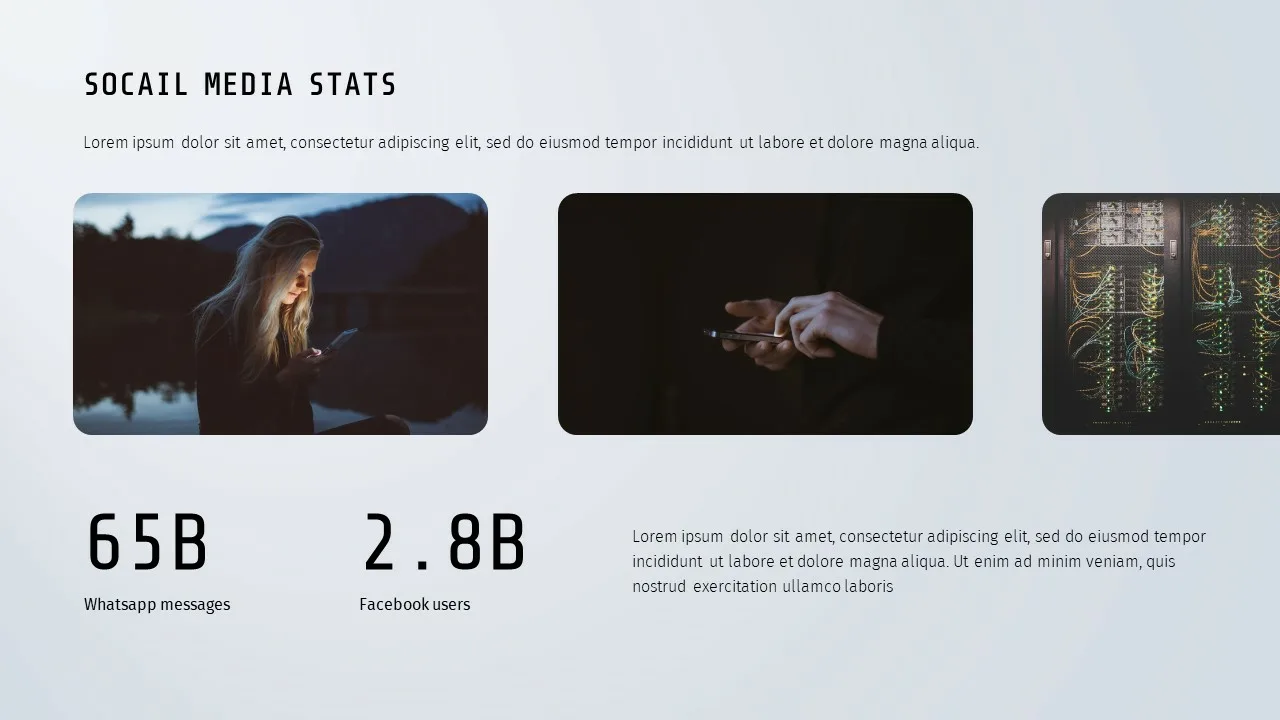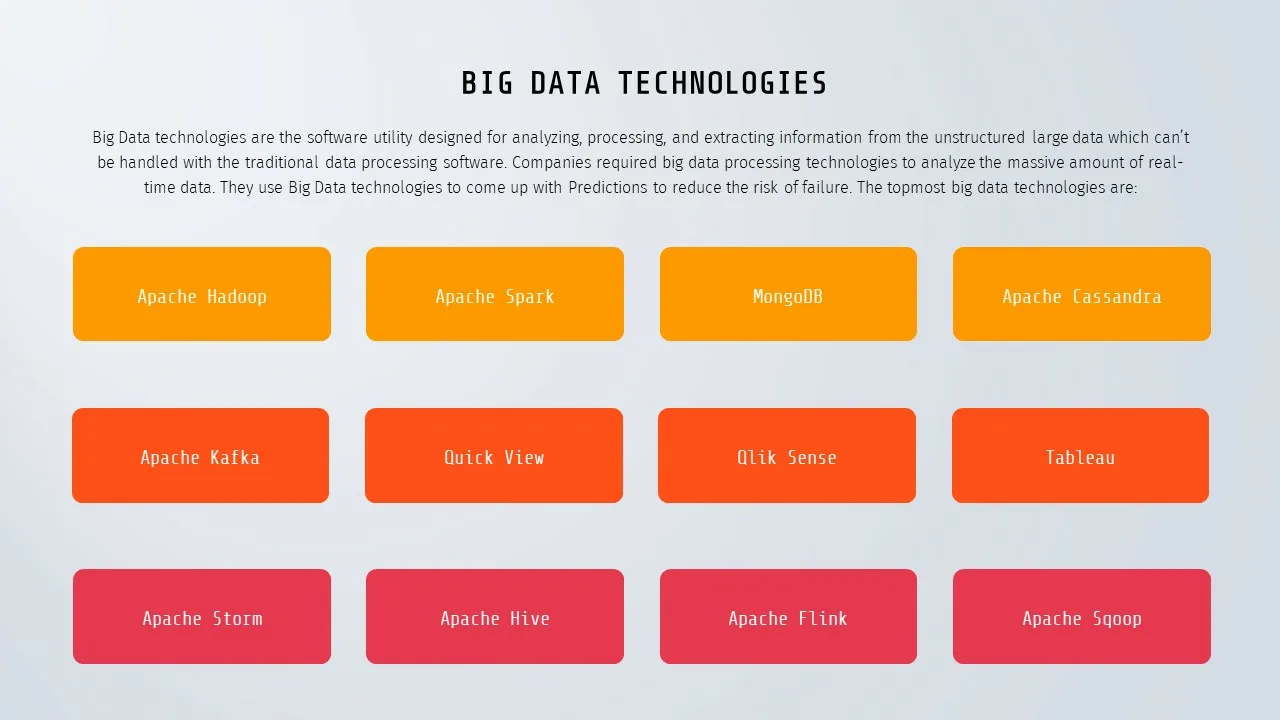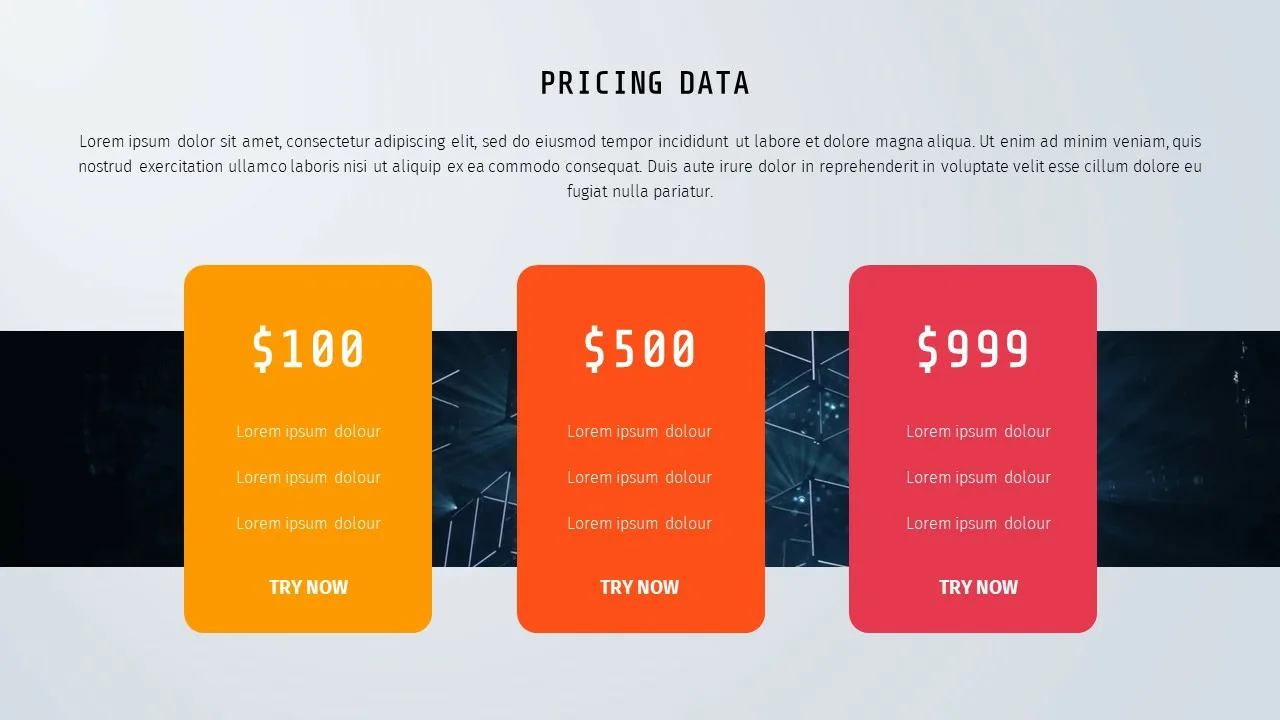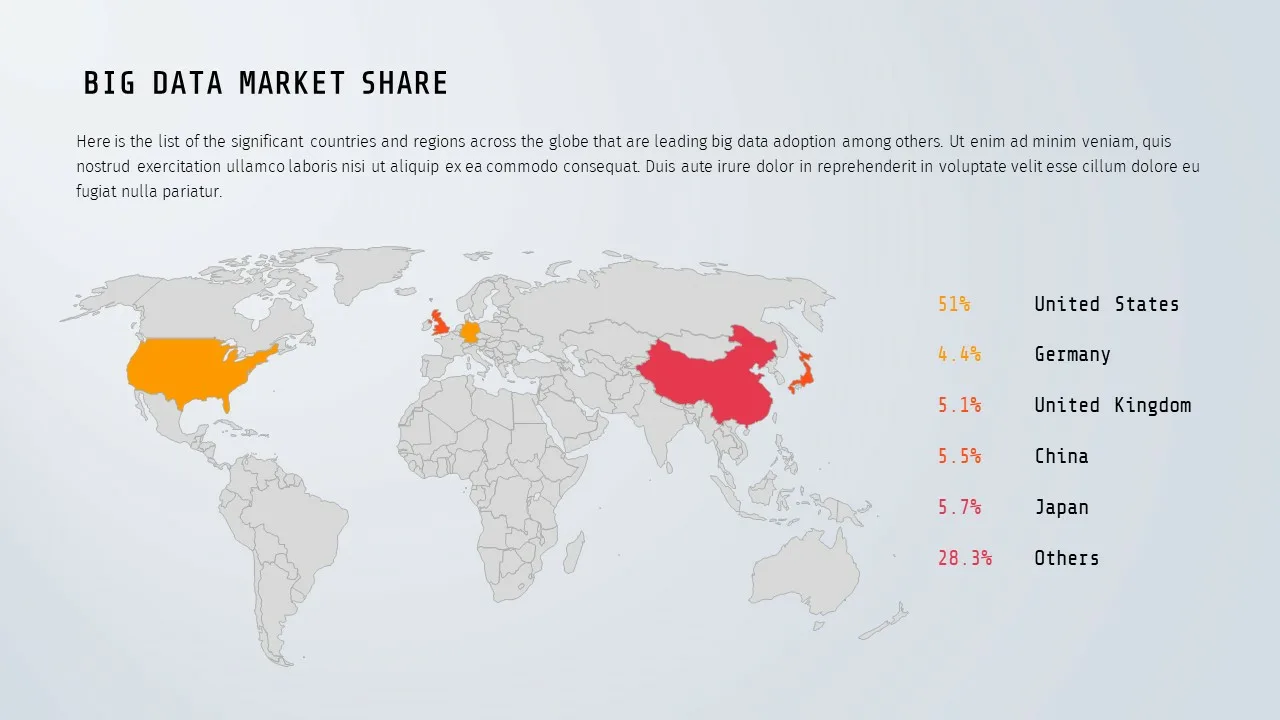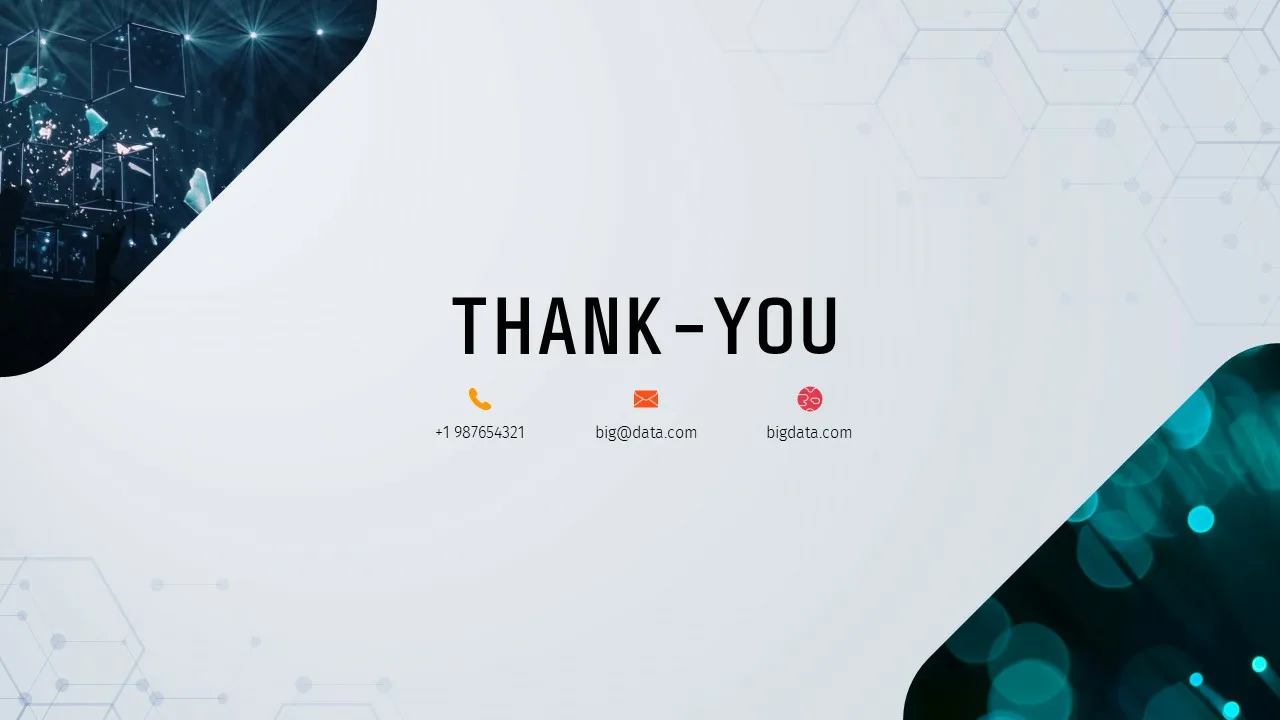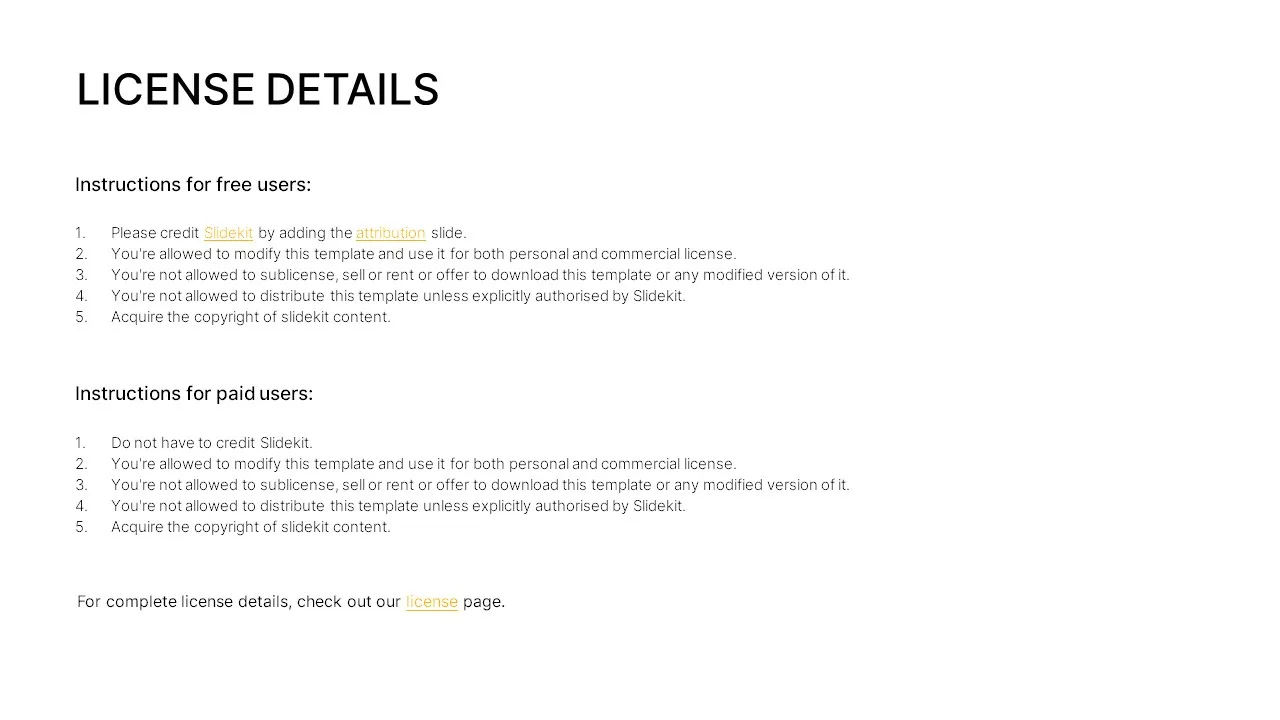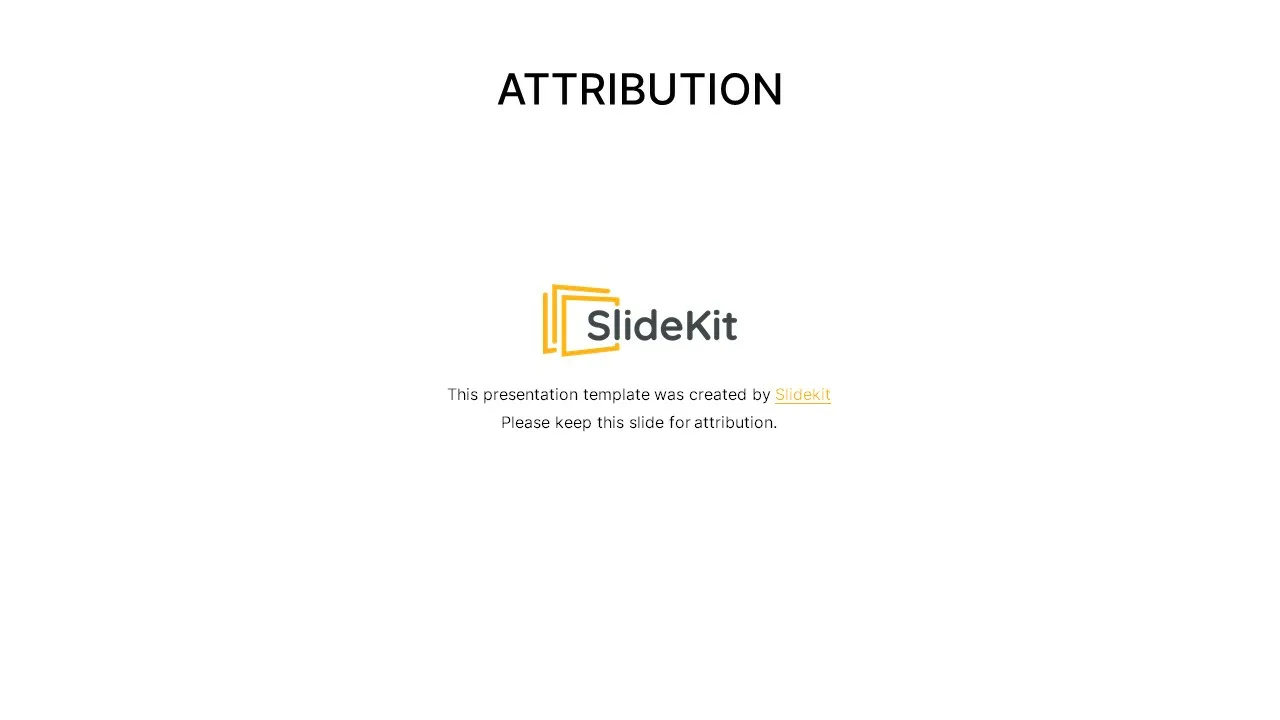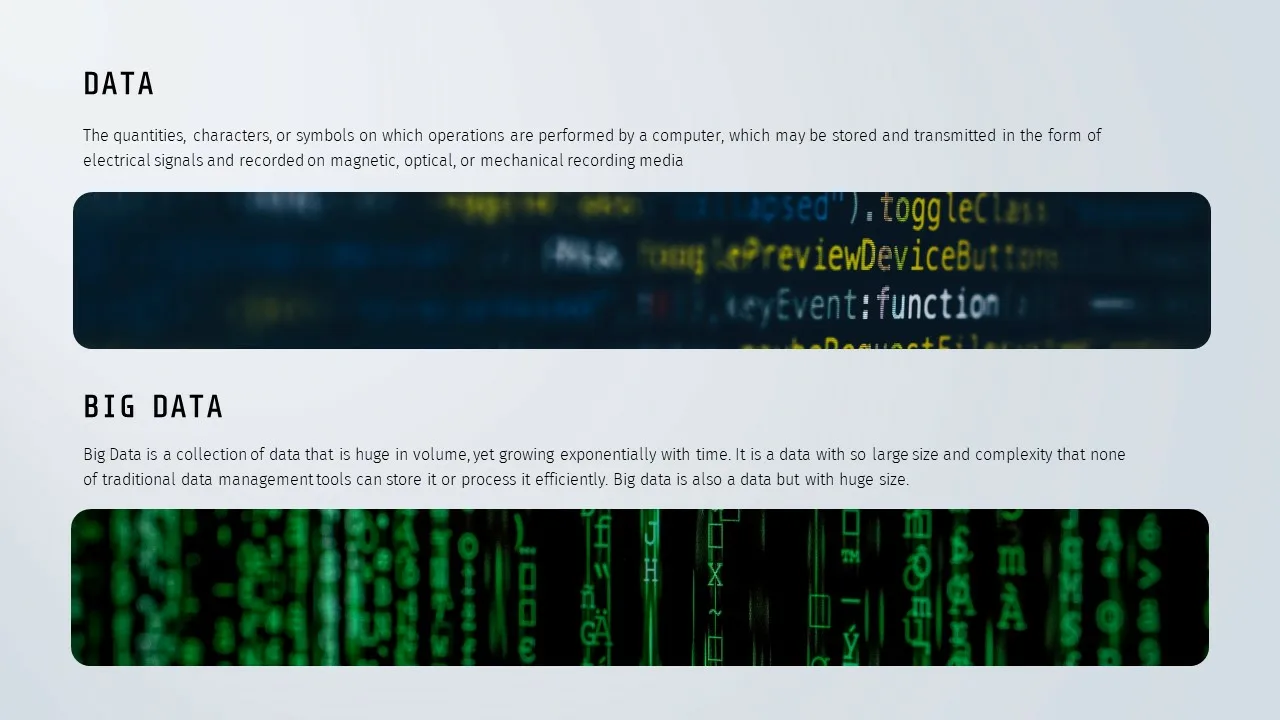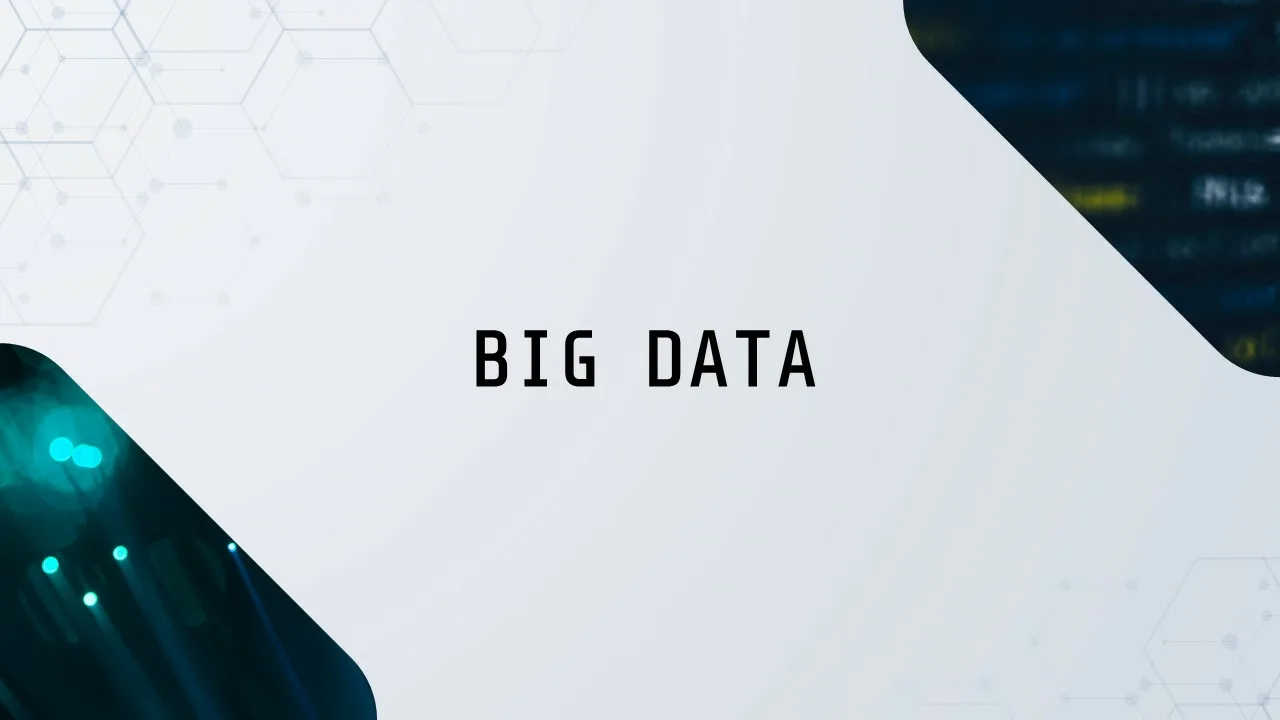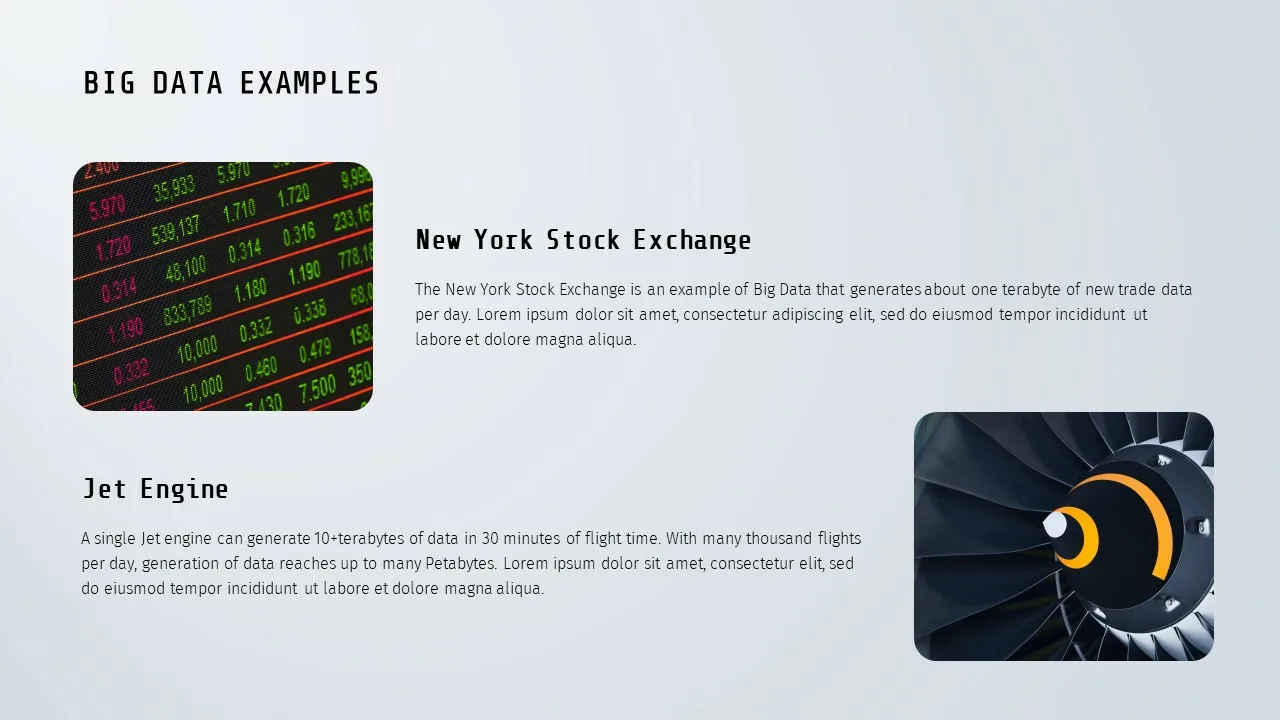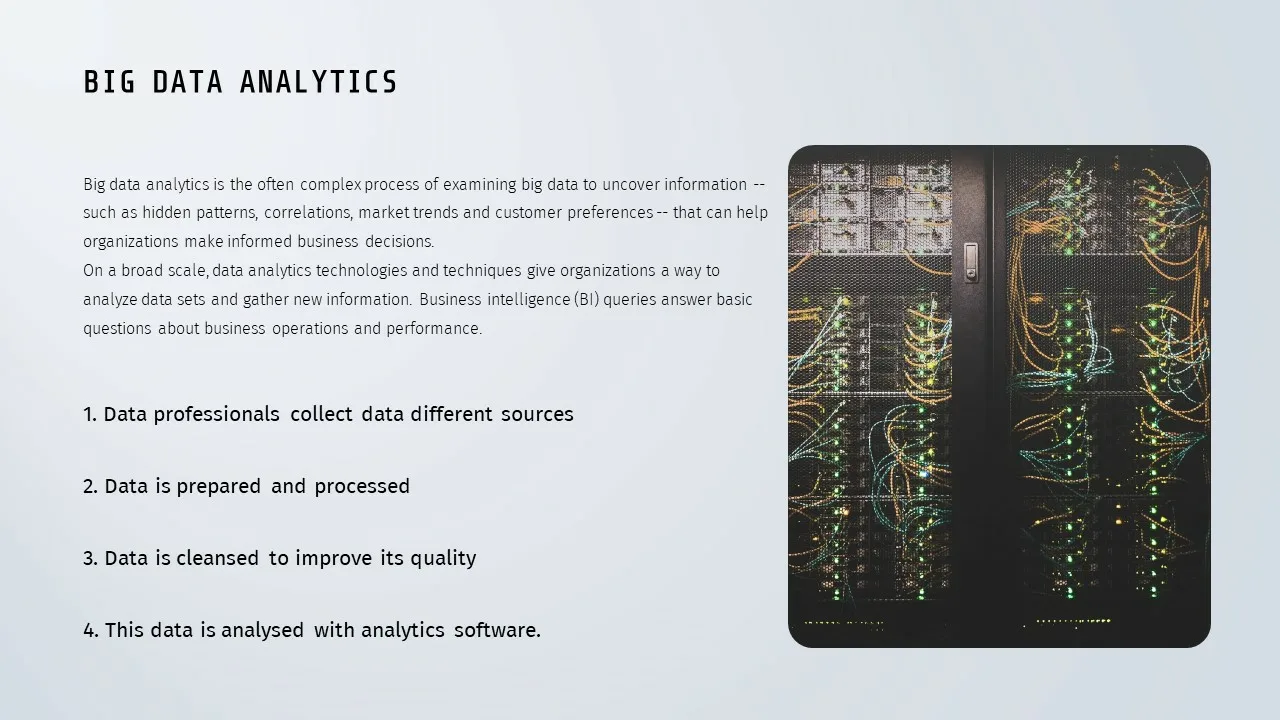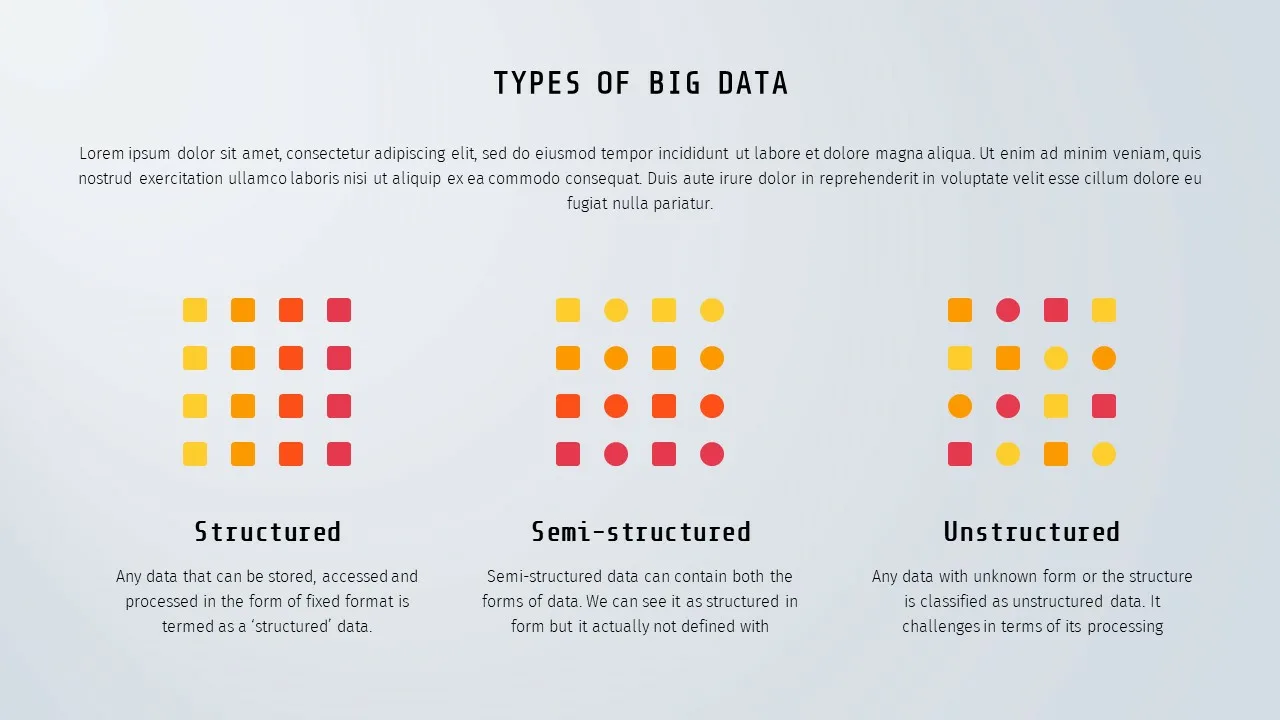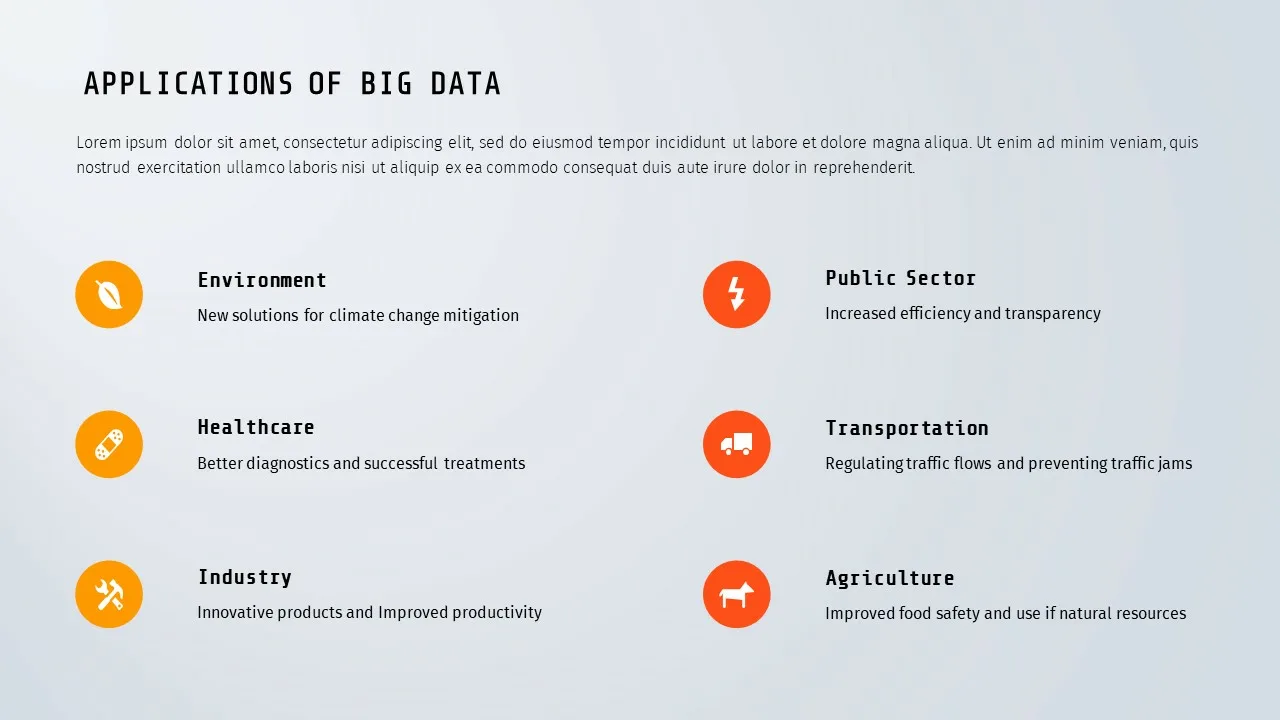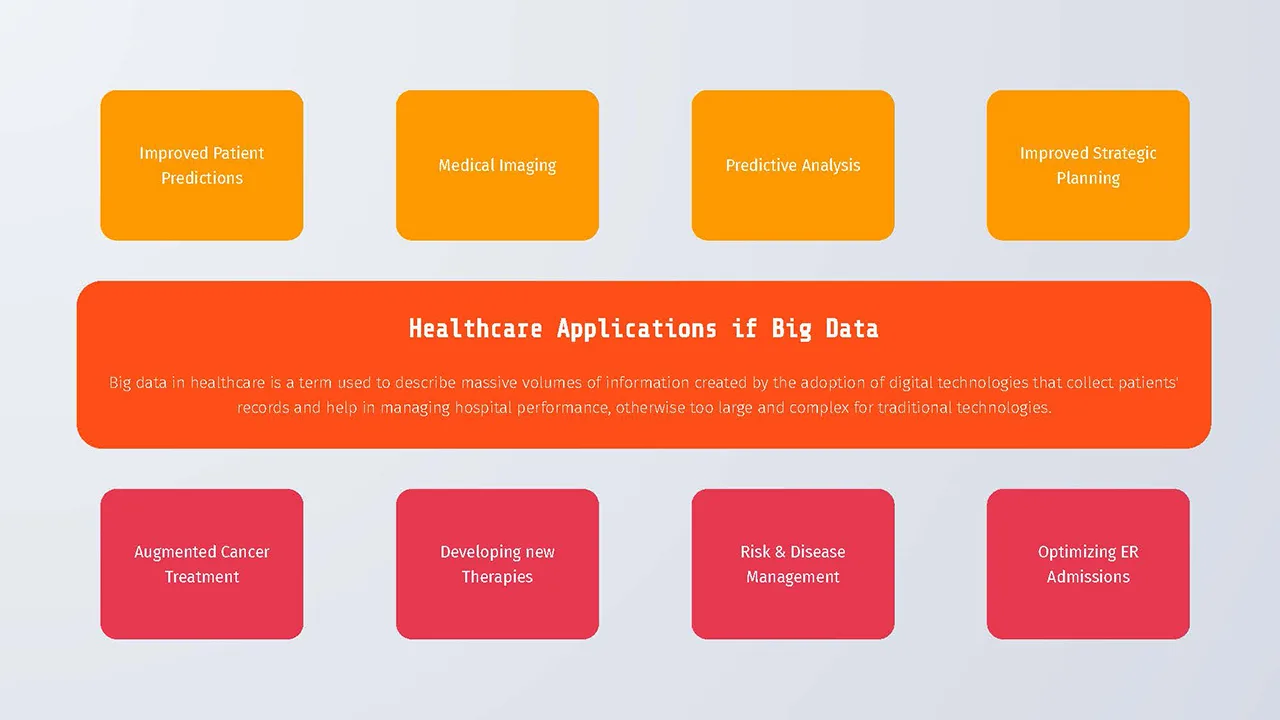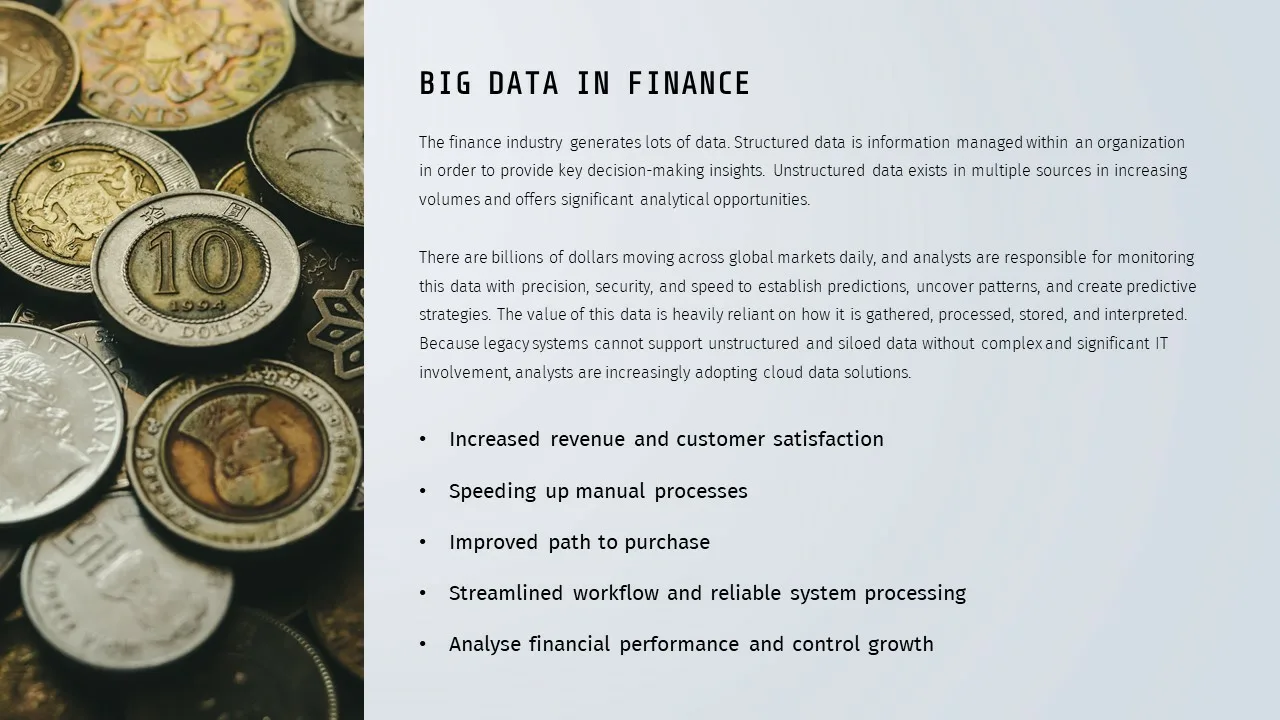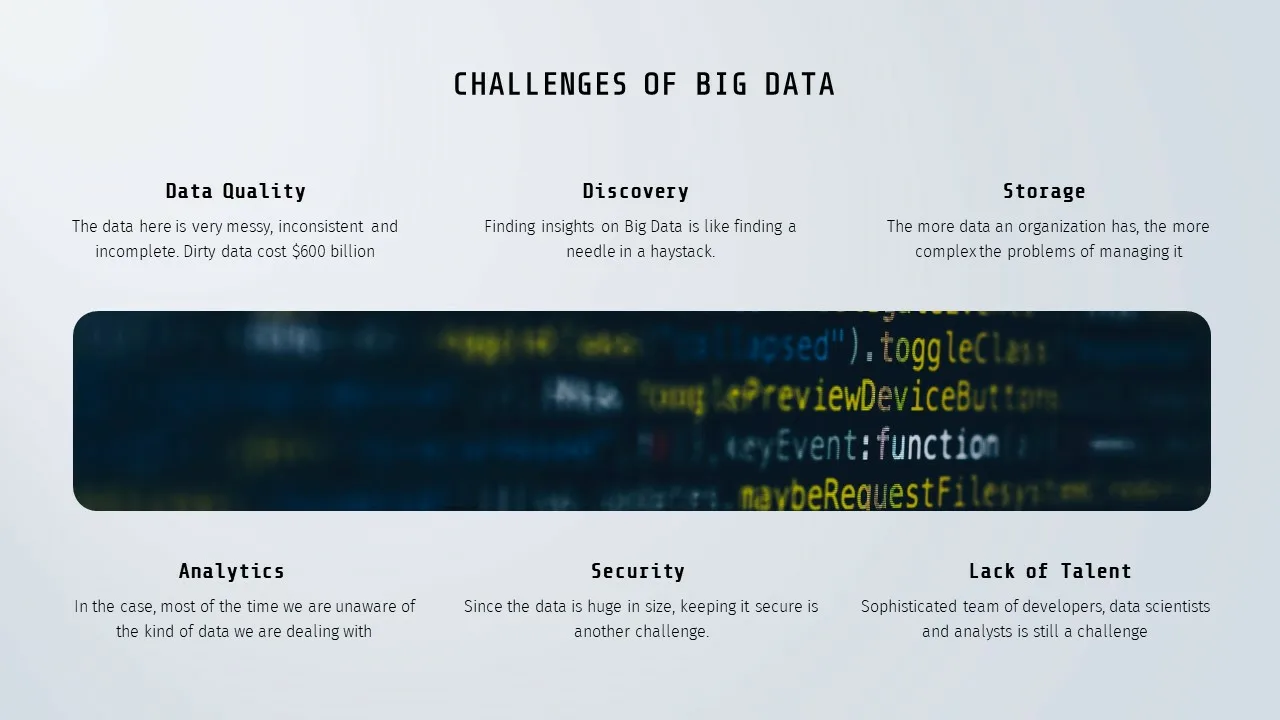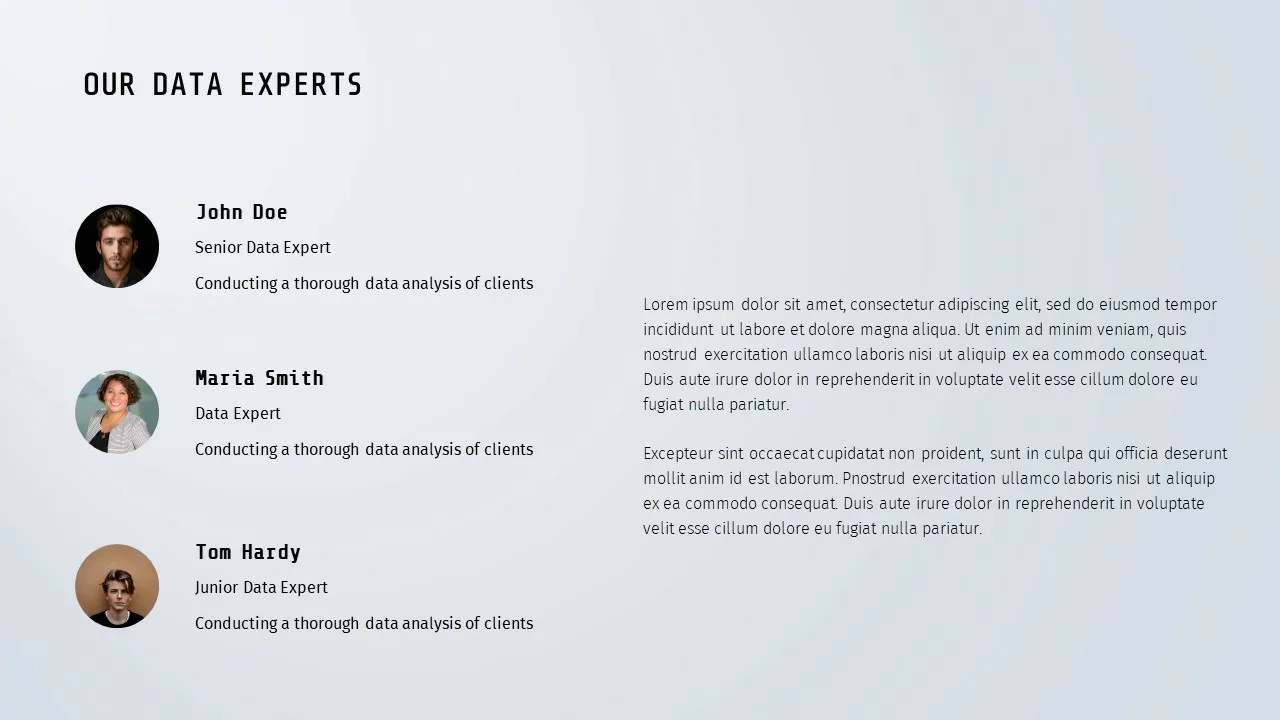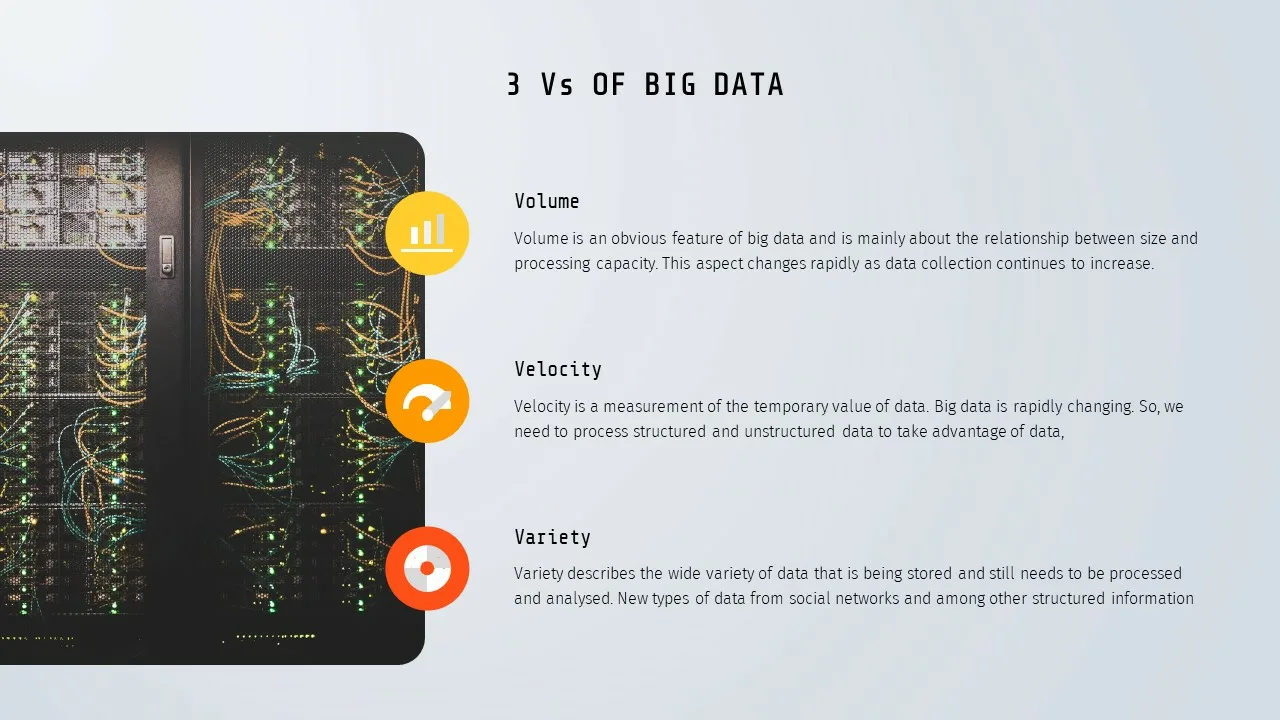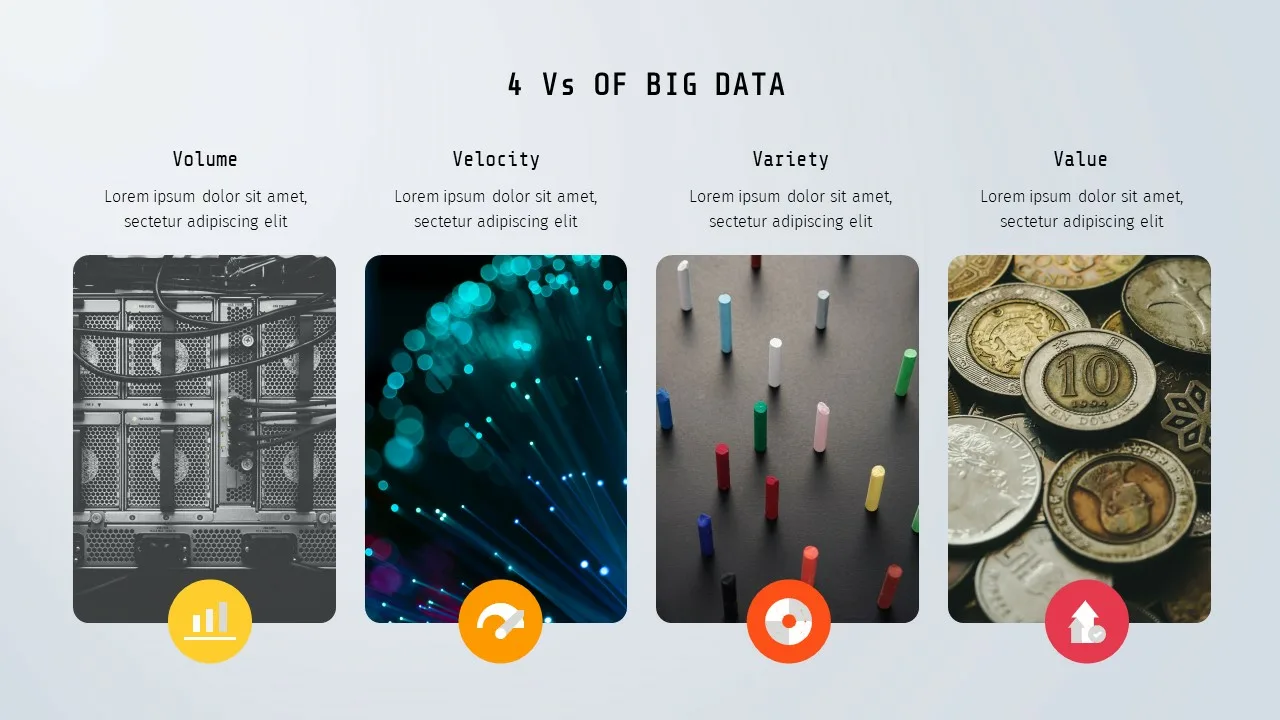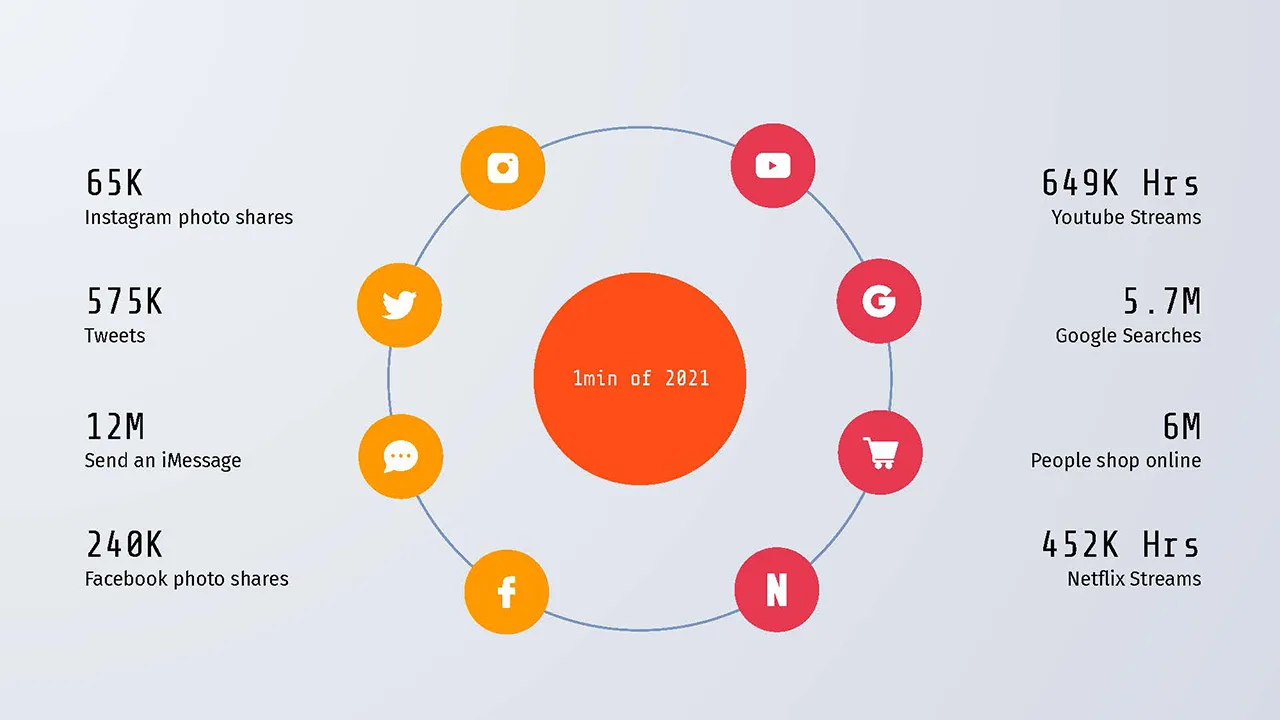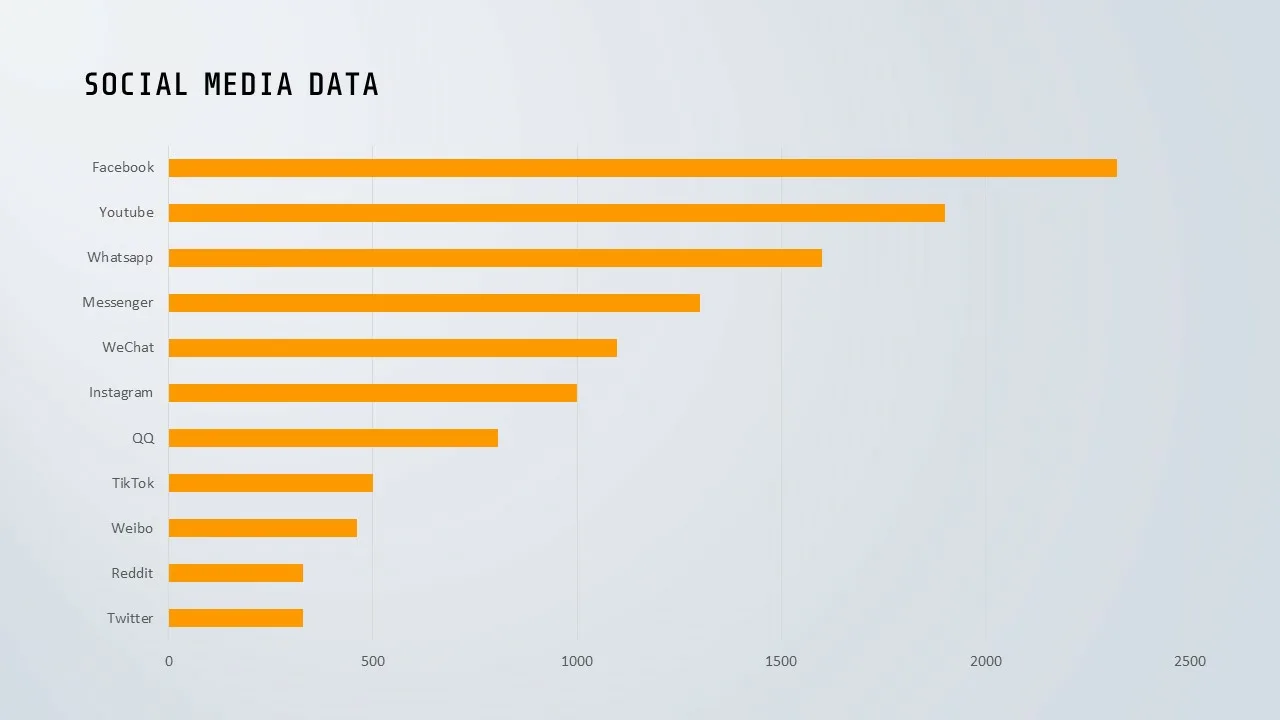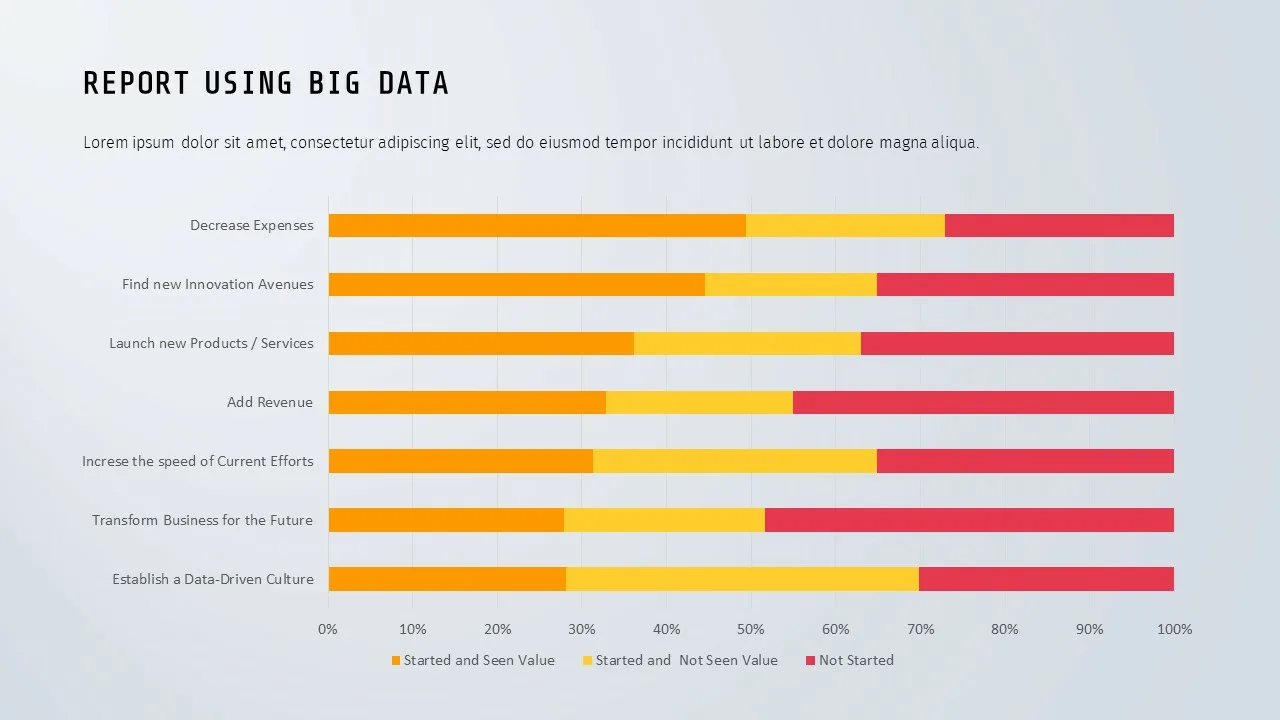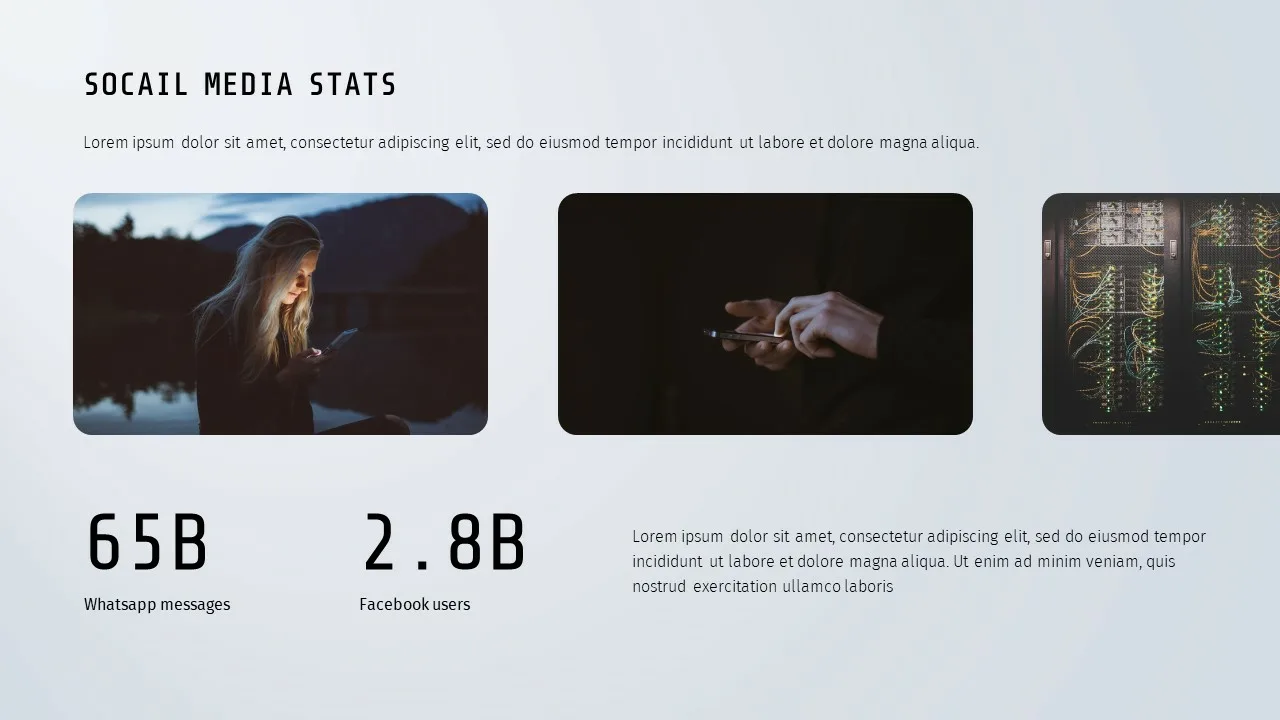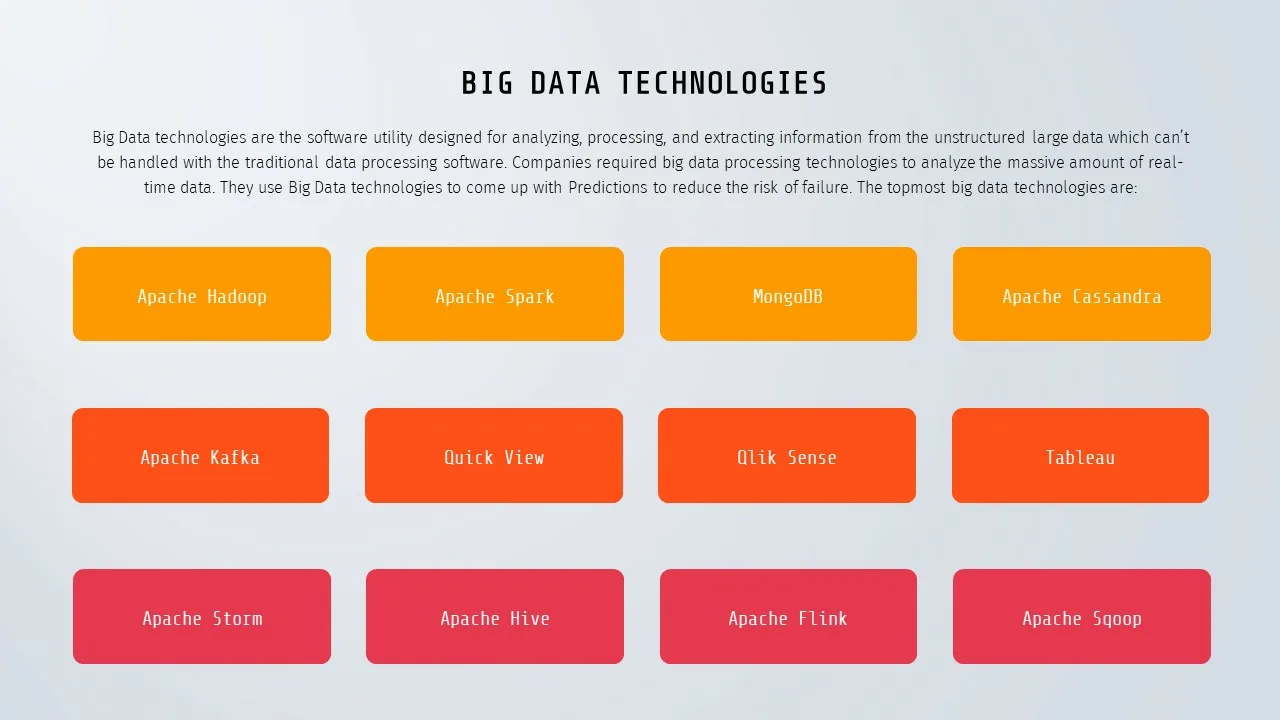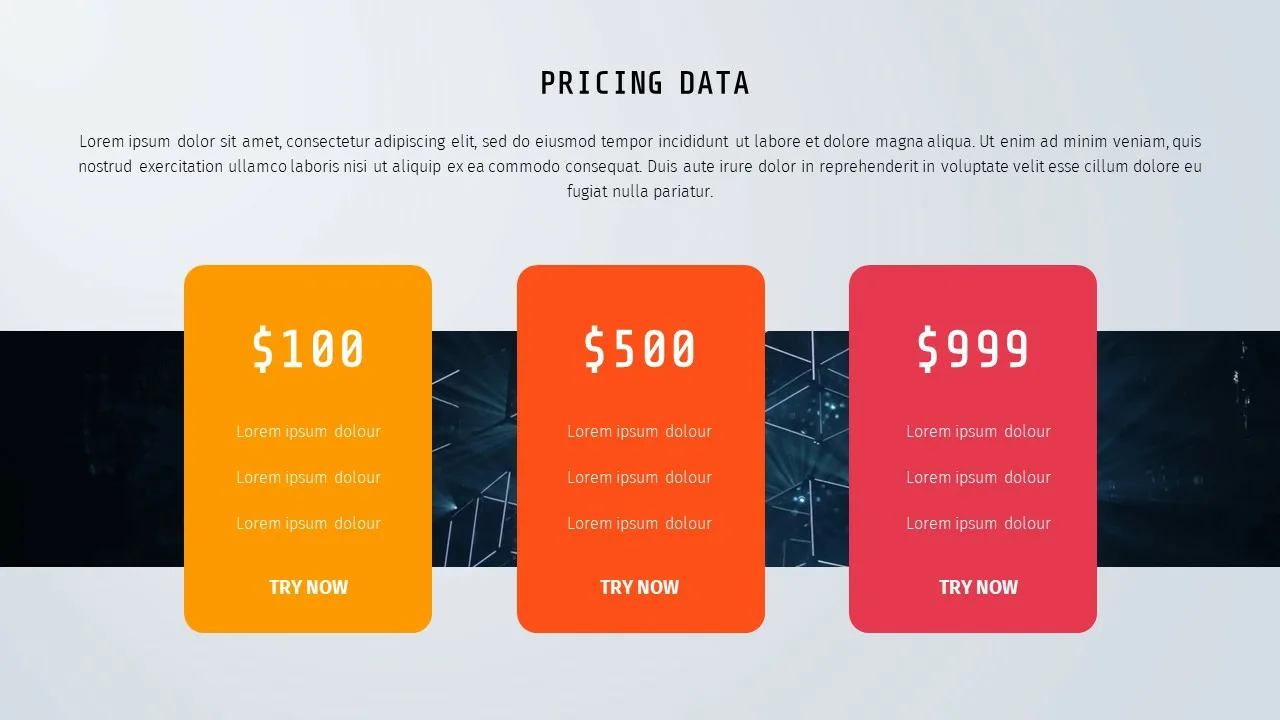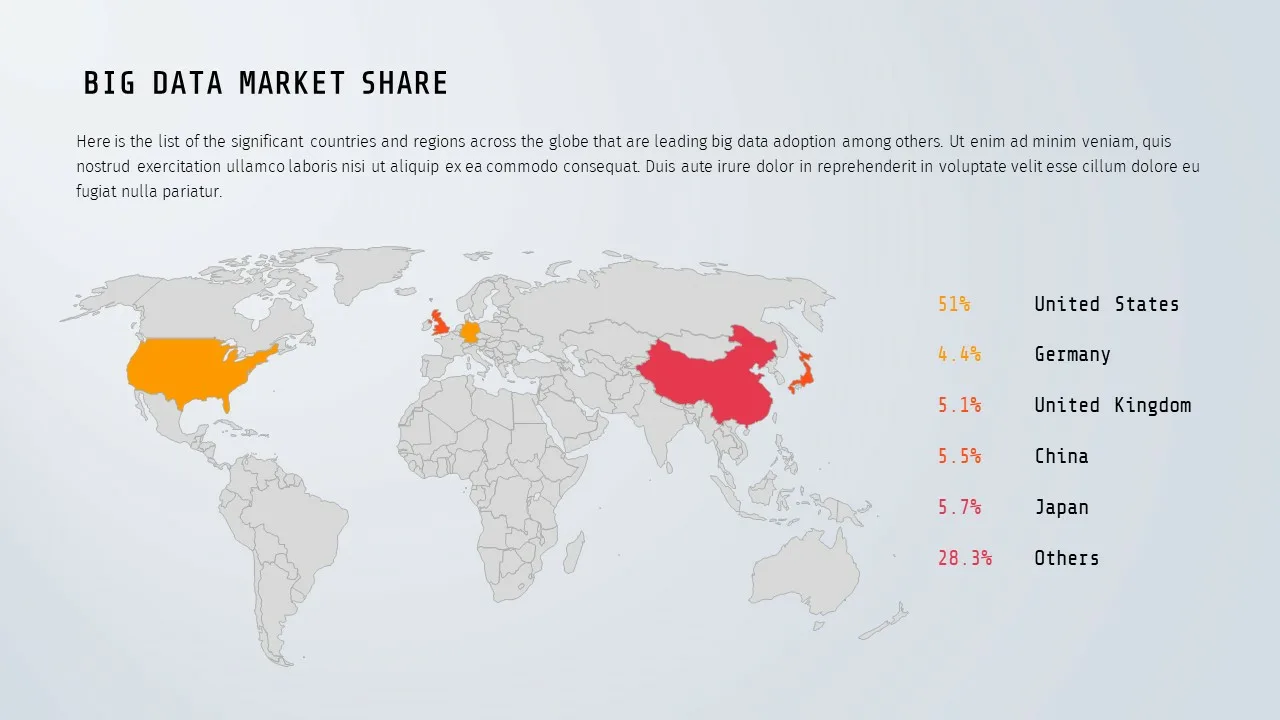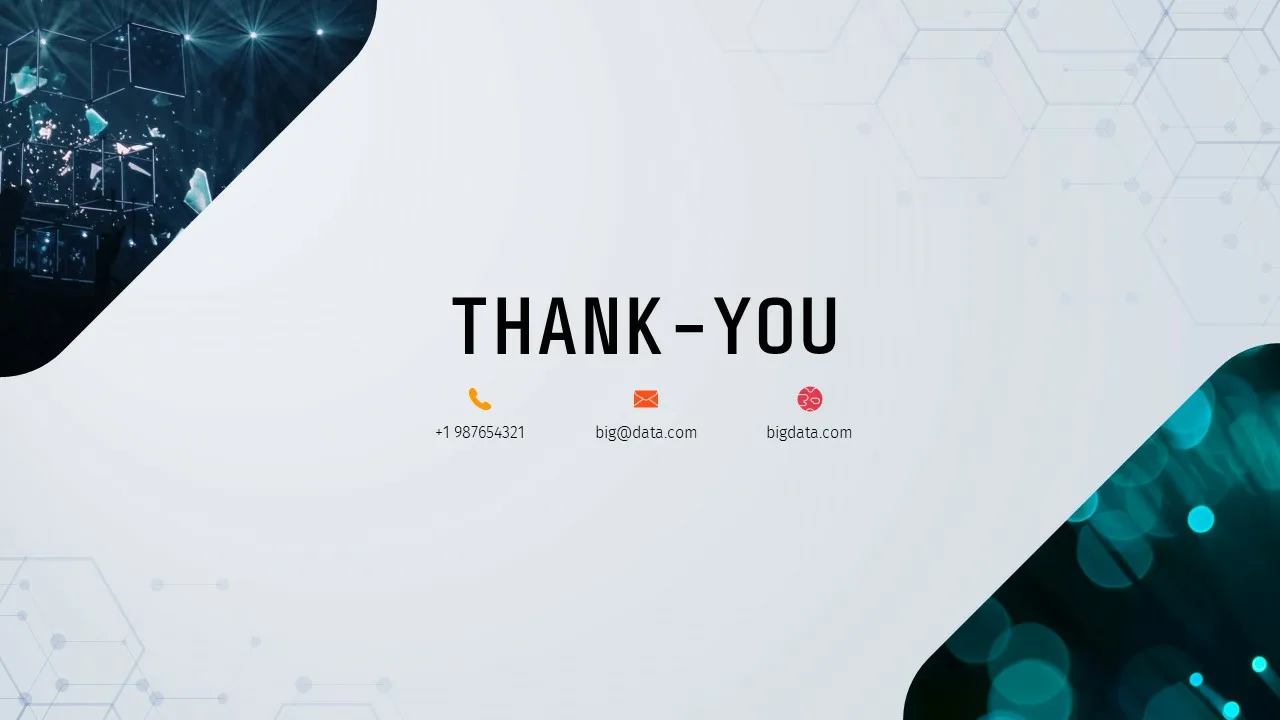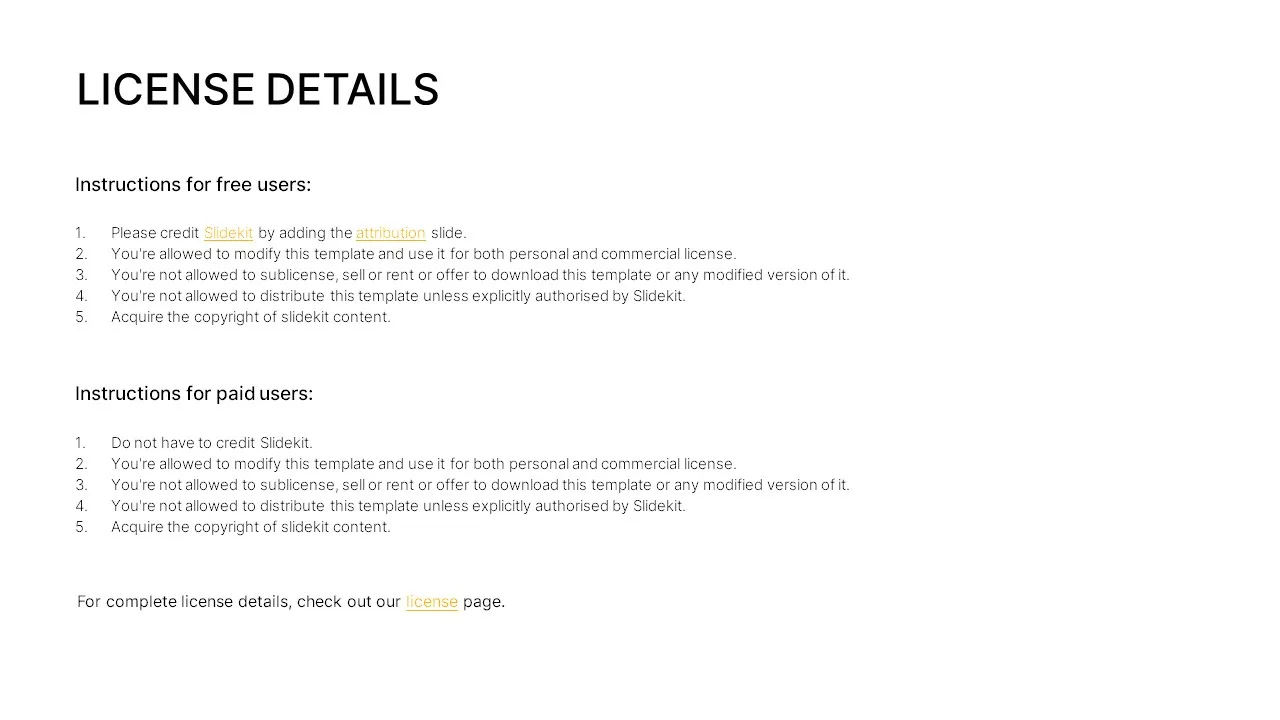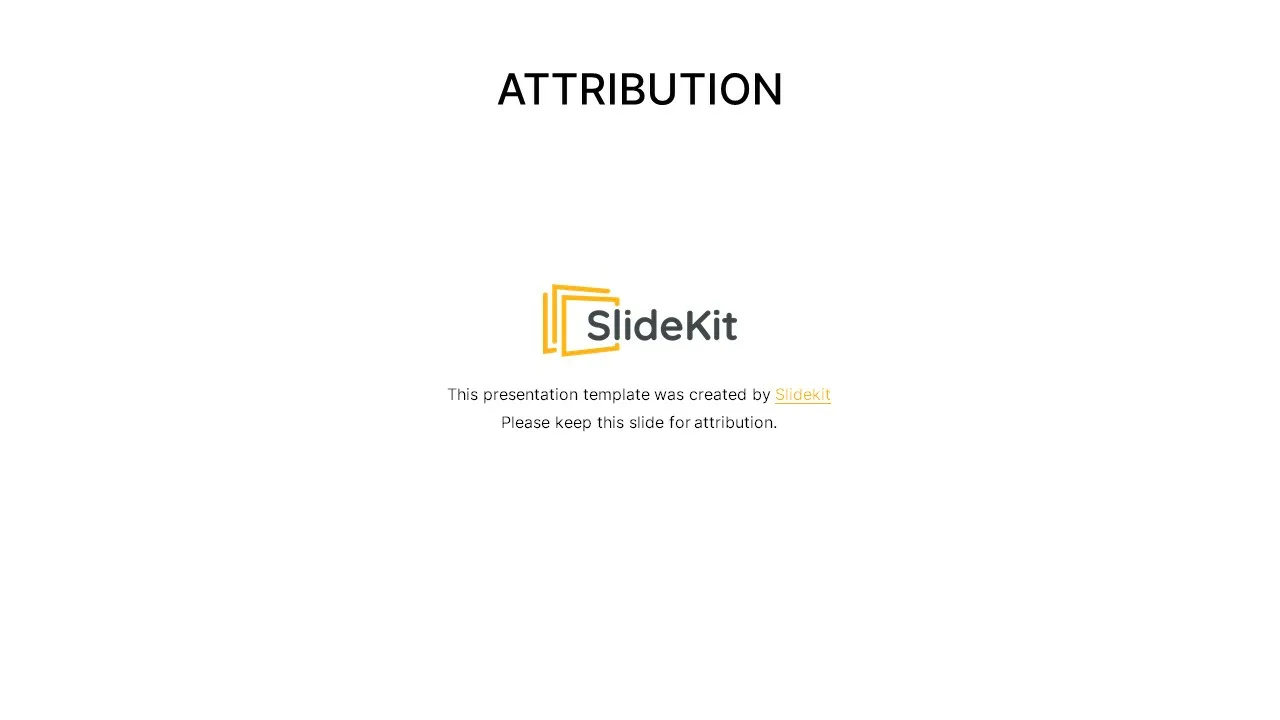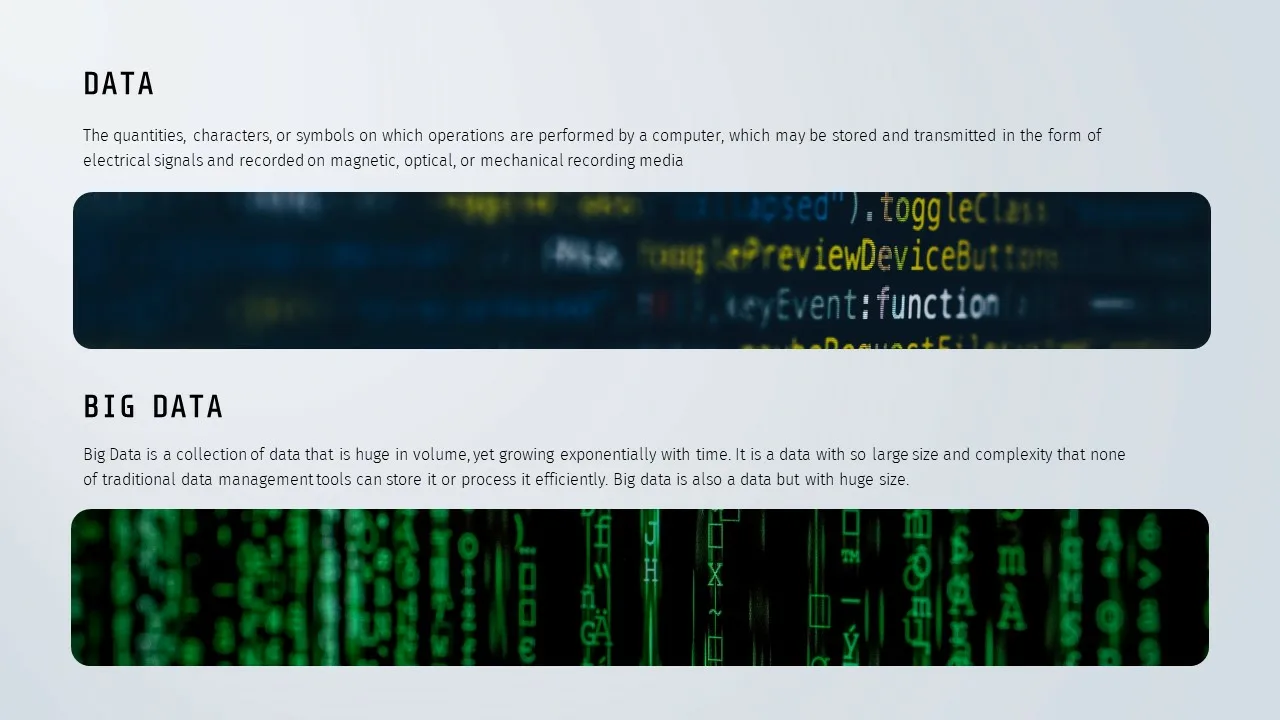 Big data is a set of technologies invented to manage bulk data or information of huge size. It is very popular globally; it potentially impacts the medicine, agriculture and finance sectors.
When technologies developed, our databases became huge; anything that gets massive become complex. Large databases with intricate structures were hard to manage with traditional software; that is the necessity of big data technology.
Most businesses today rely on data to drive their decision making. But with the vast amounts of data generated each day, it can be difficult to know where to start and how to make sense of it all. Simply, that's where big data comes in.
In other words, Big Data is a term used to describe the large, complex datasets becoming increasingly common in today's digital world. And while it may seem daunting at first, understanding and leveraging Big Data can give any business a great competitive advantage.
That's why we've created this Big Data presentation template. Our goal is to help you better understand what Big Data is, its potential benefits for your business, and how you can get started using it.
Suppose you are a techie or data administrator who wants to talk about the concept of big data or an organization that handles big data; check out our exclusive big data presentation template for google slides.
There are 20 templates in this Big Data analytics google slides theme; 100% editable slides with unique designs. High-quality source code photographs on a solid white background on these Big Data templates can attract any tech-savvy mind. Plus, highly researched infographics are designed in vibrant colours, such as the various shades of Orange and Yellow.
Apart from the aesthetics, this big data presentation template for google slides is rich in content. There are dedicated templates for presenting your ideas on Big Data and its influence in various sectors, applications and challenges.
This Big Data Google Slides presentation theme contains only the relevant infographics. Unique infographics are included to present the types of Big Data, its influence on healthcare and social media. Plus, there are infographics to explain Big Data's yearly growth, technologies and a world map to mark its market share.
You can download all these templates in just one click and easily restyle them to match your story. Every slide in this big data presentation template for google slides is fully customizable, from the title to thank you slide. So don't wait any longer. Get the Big Data Presentation Template for Google Slides today!