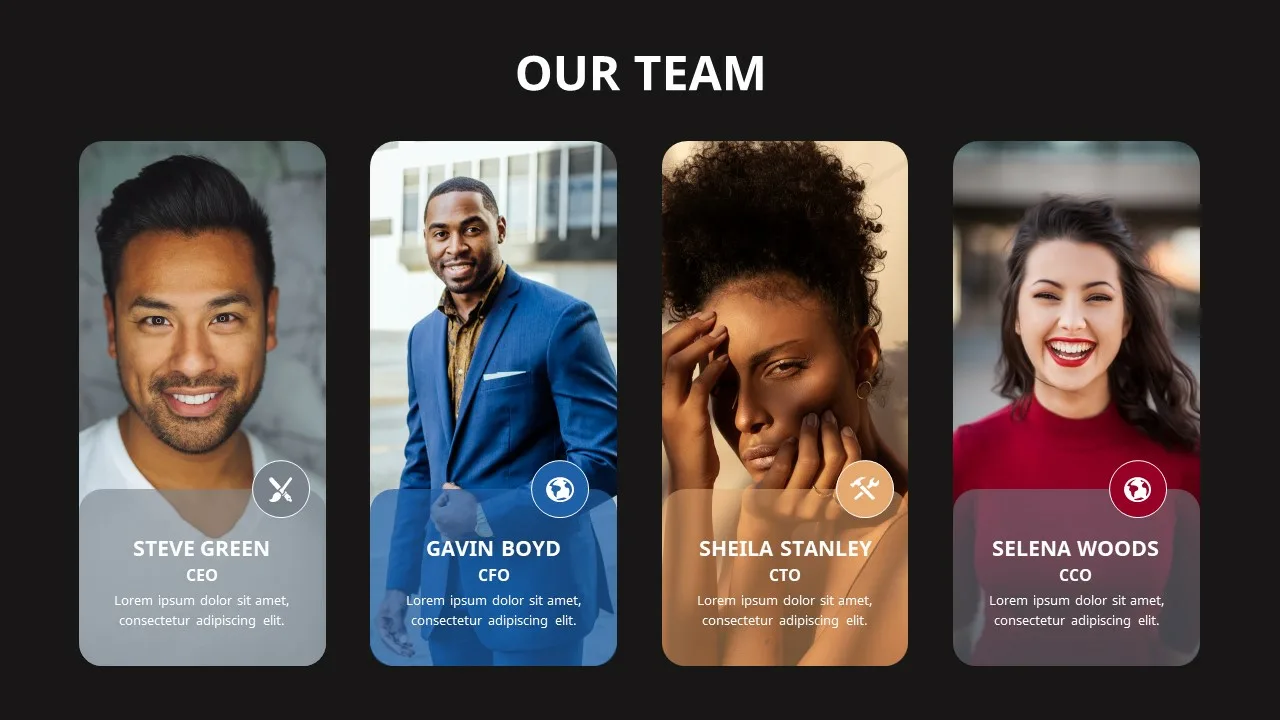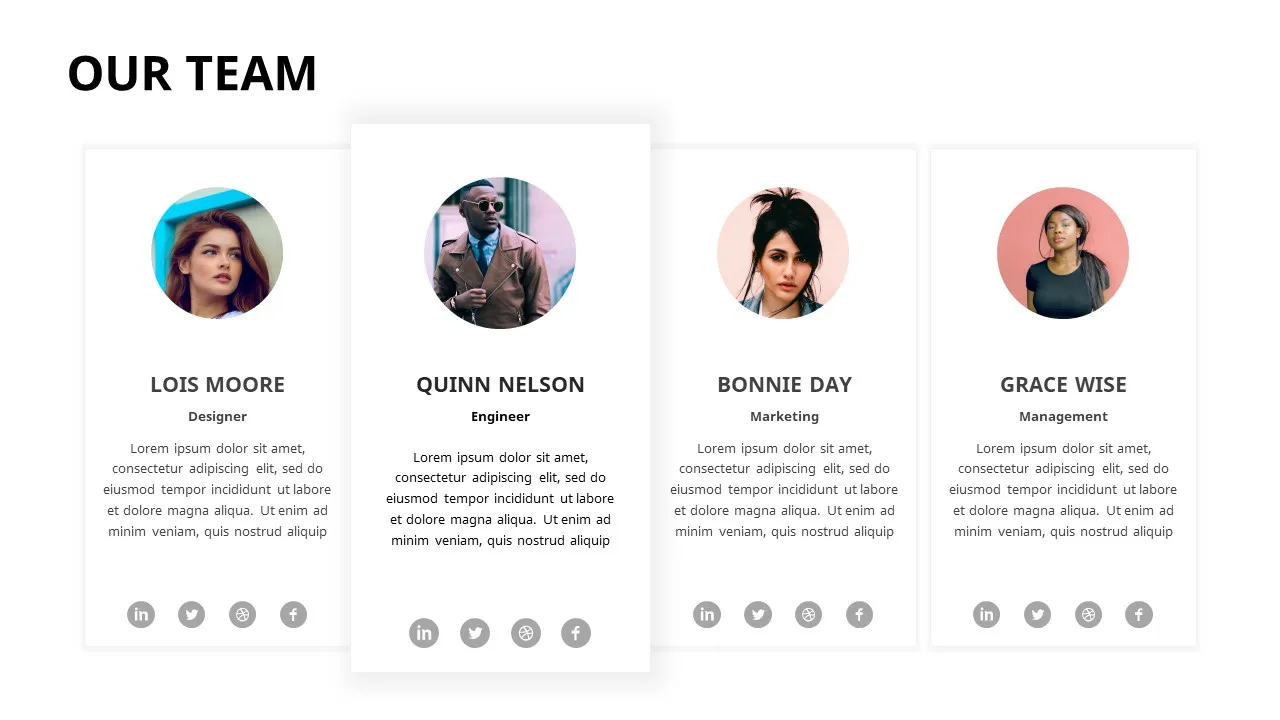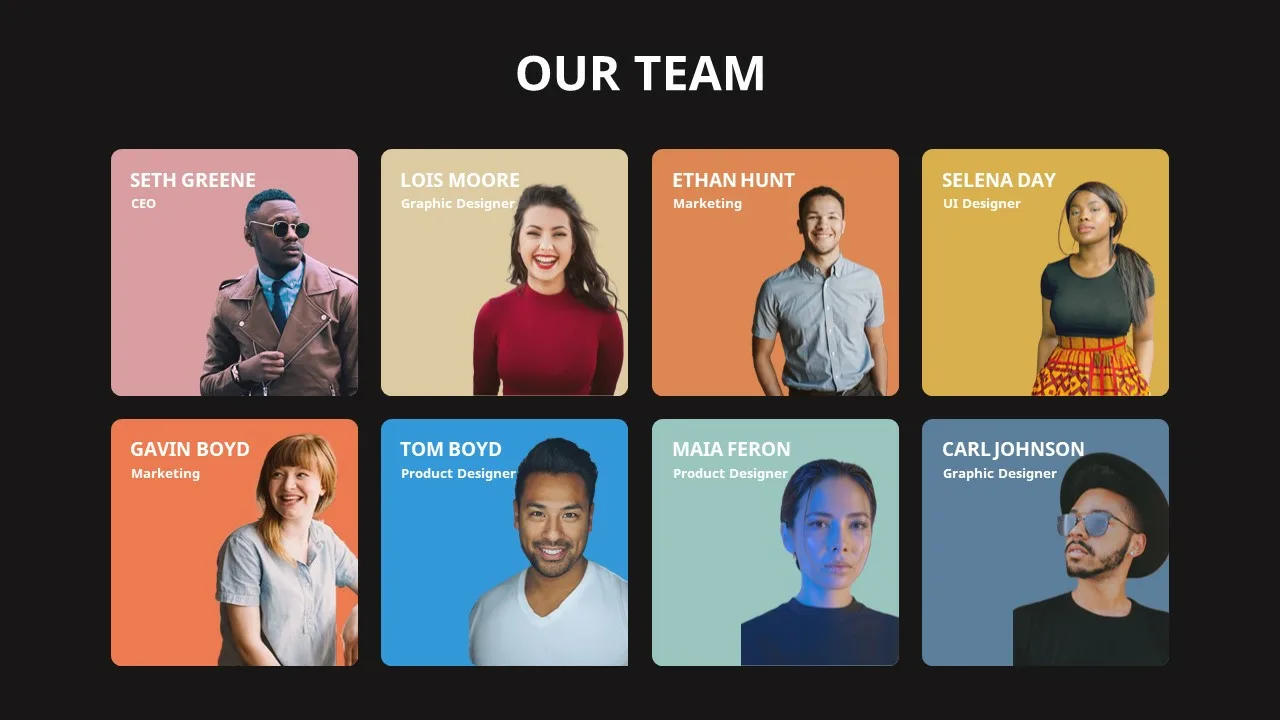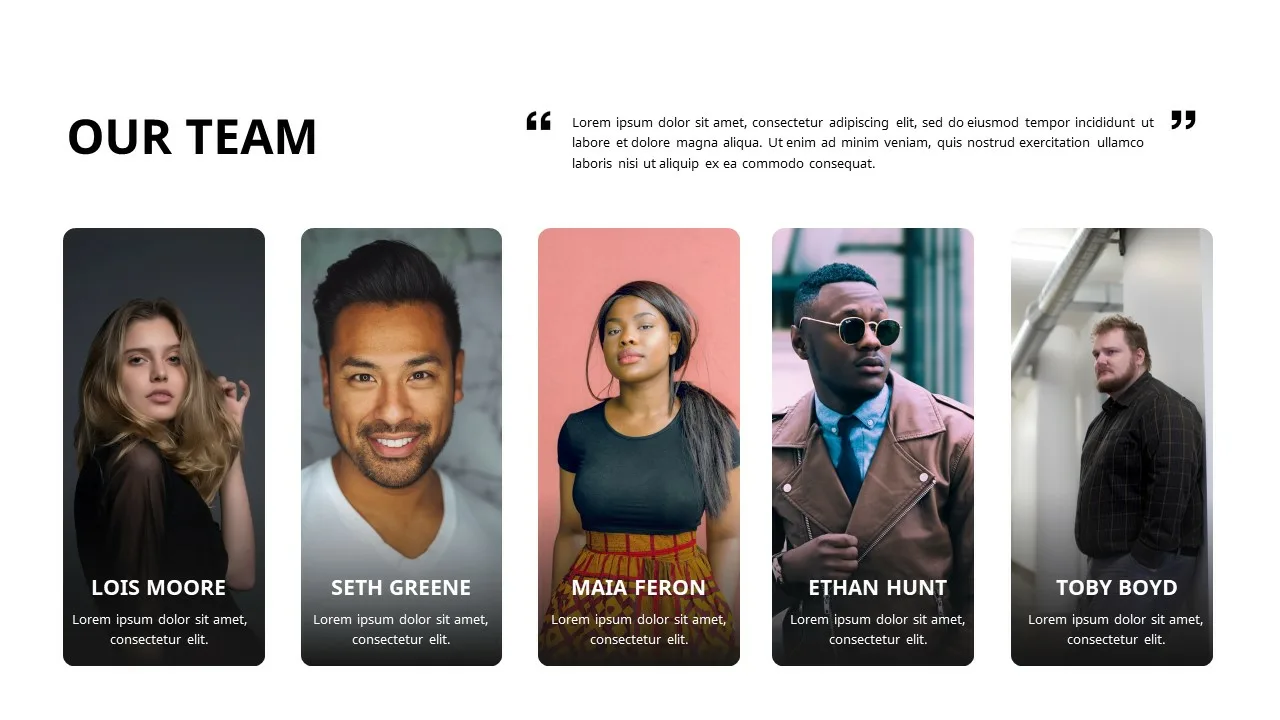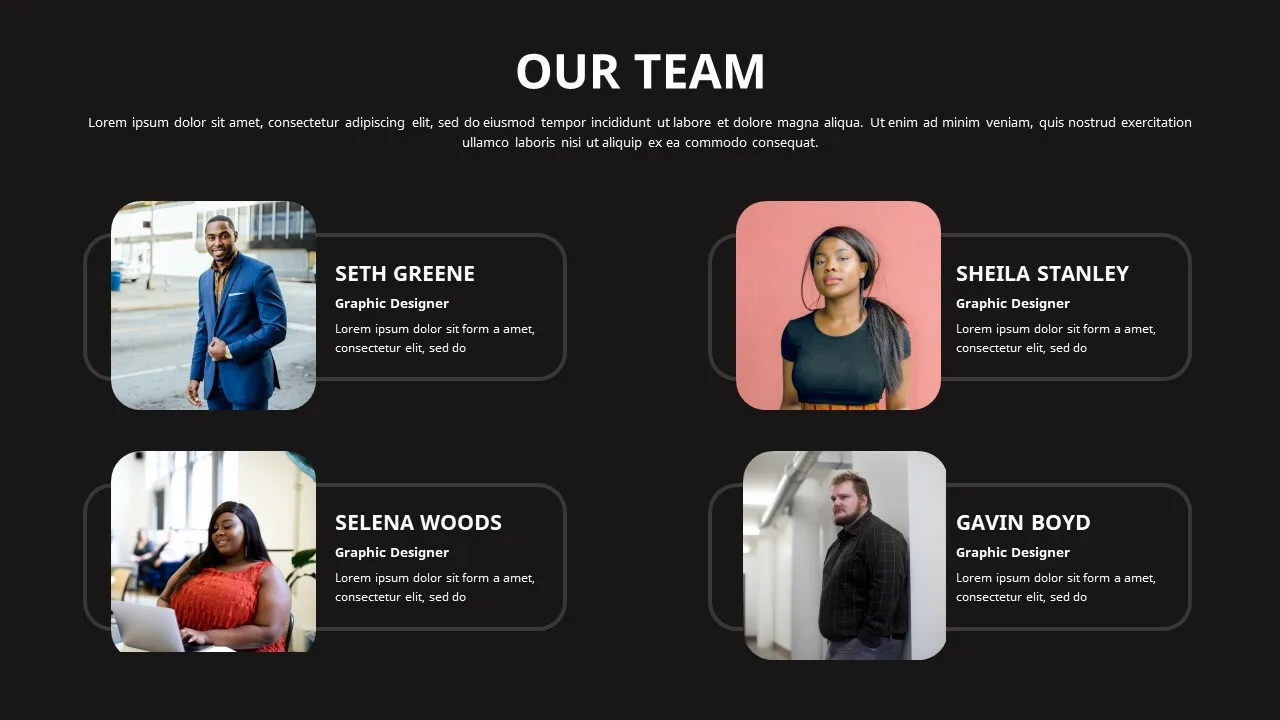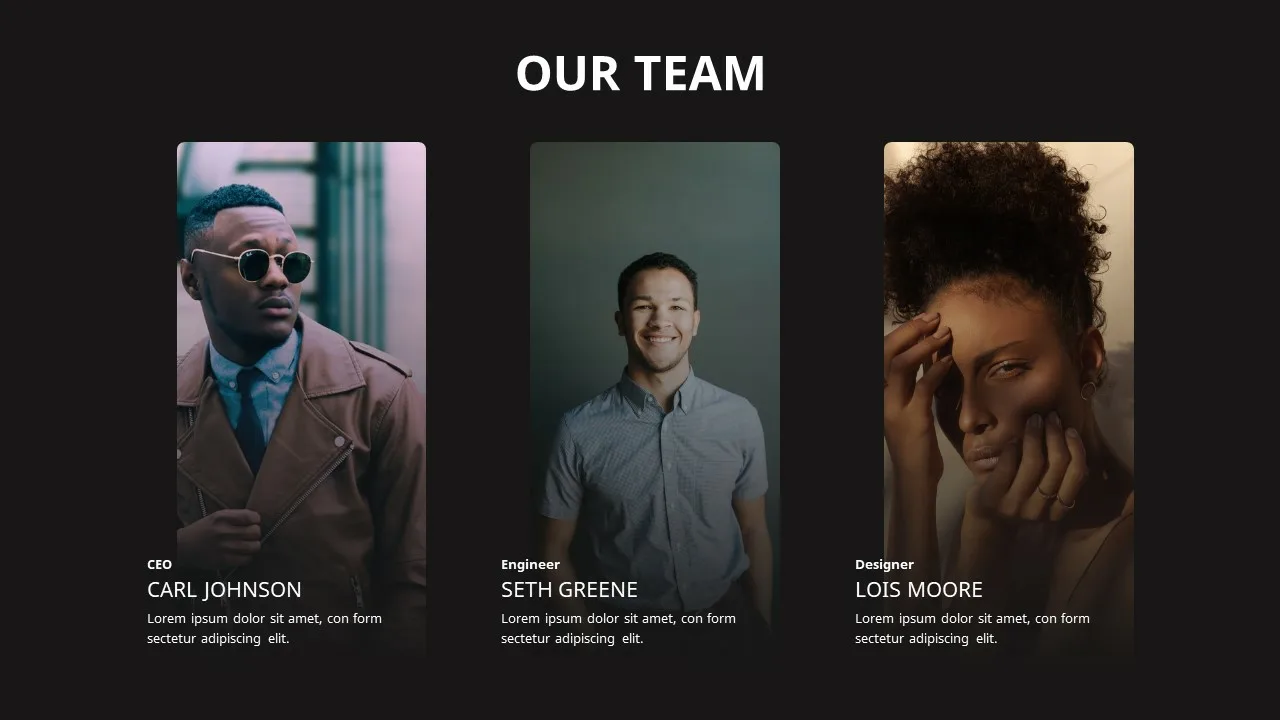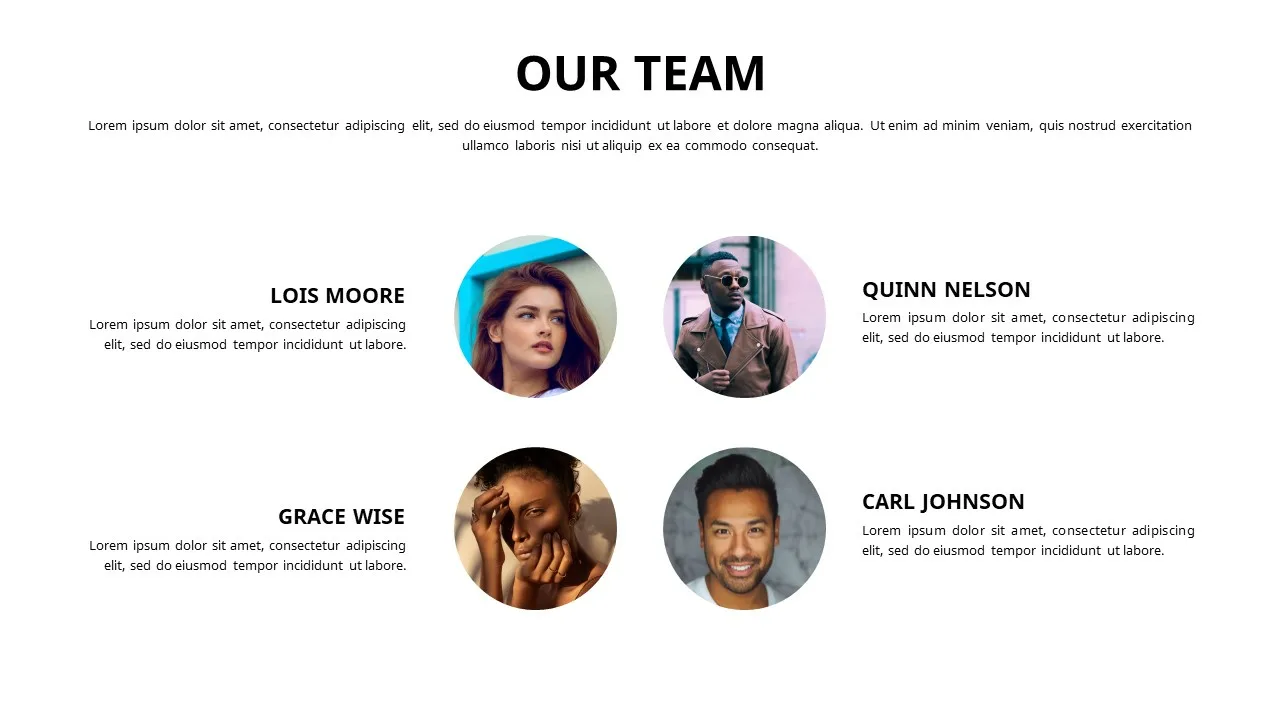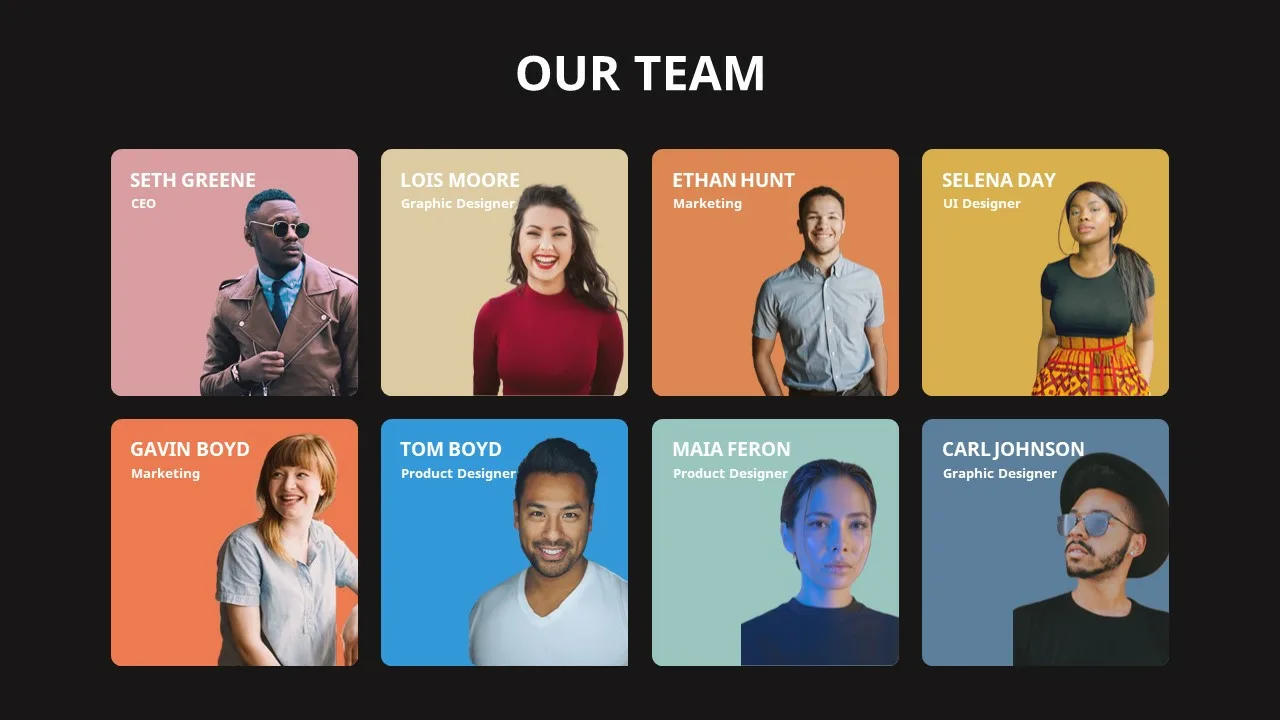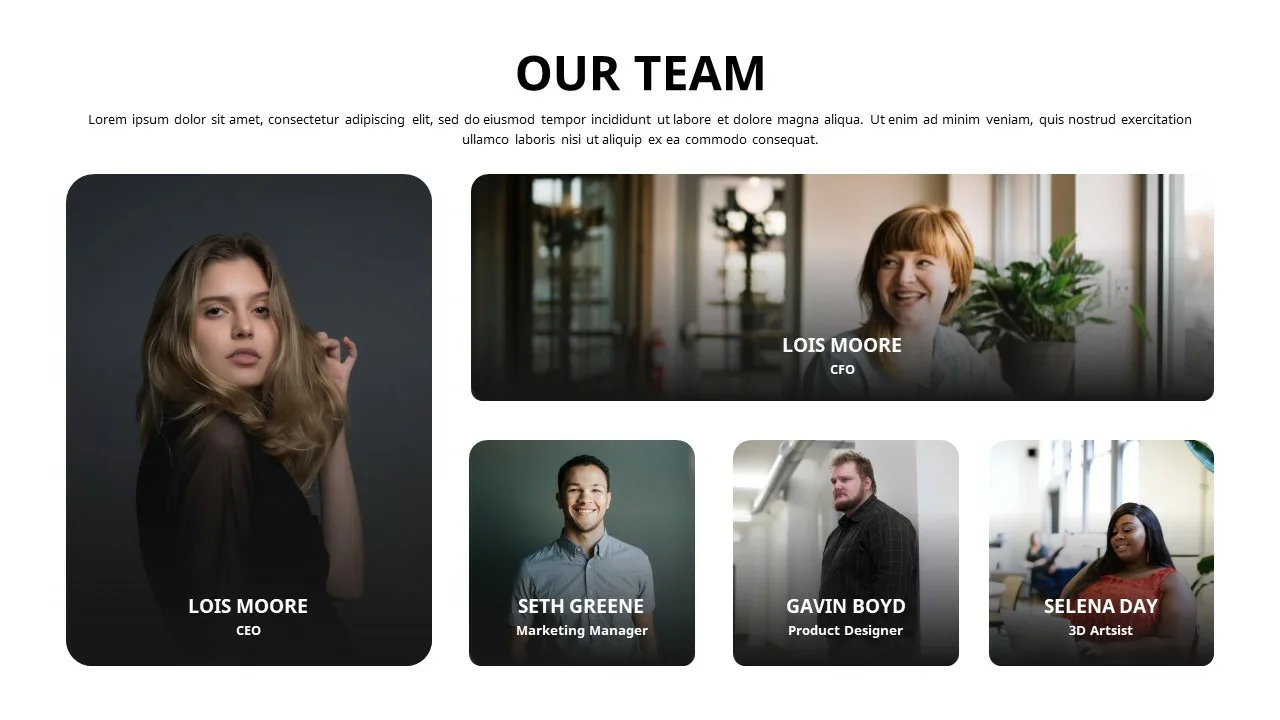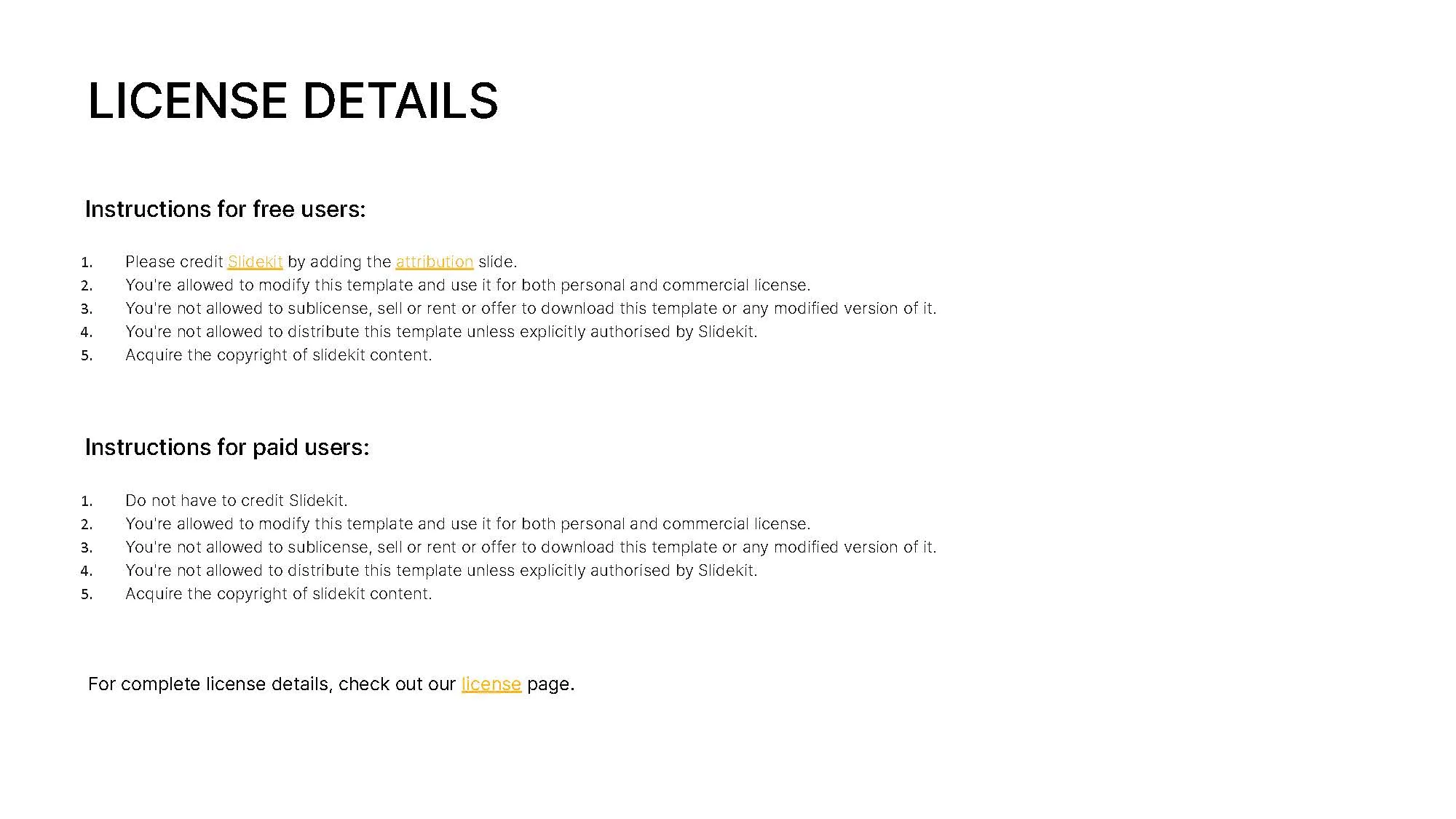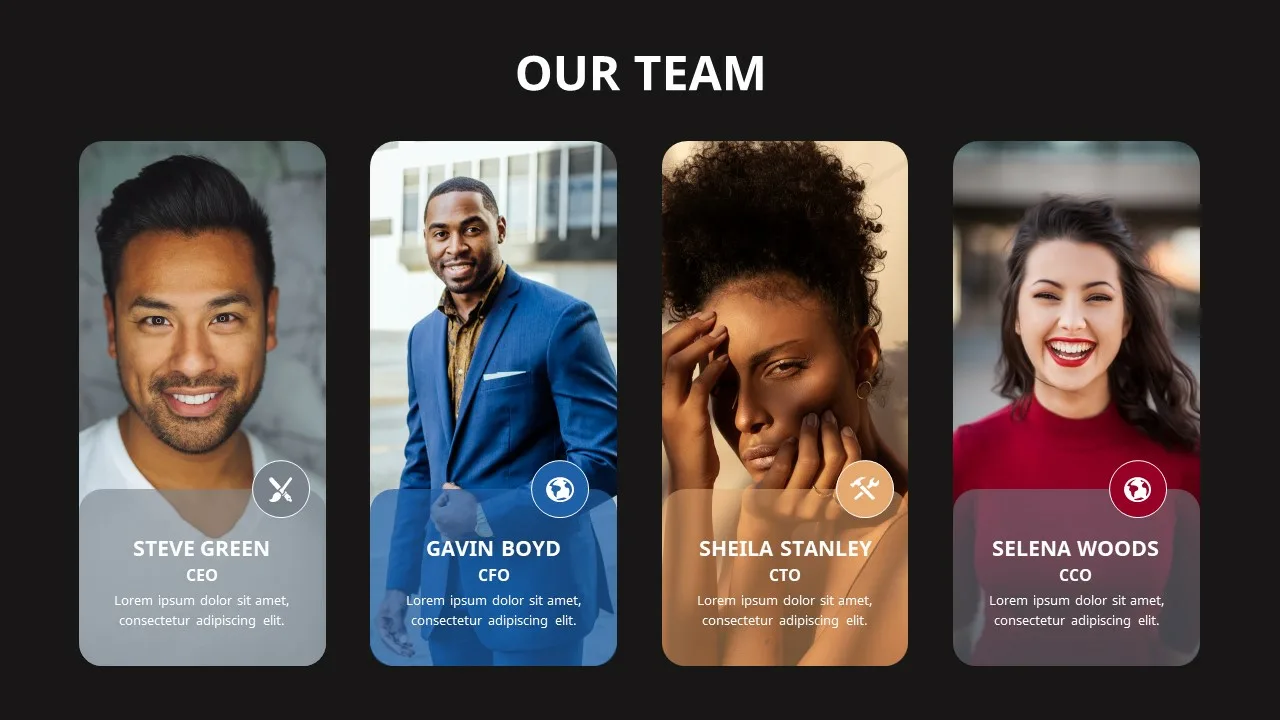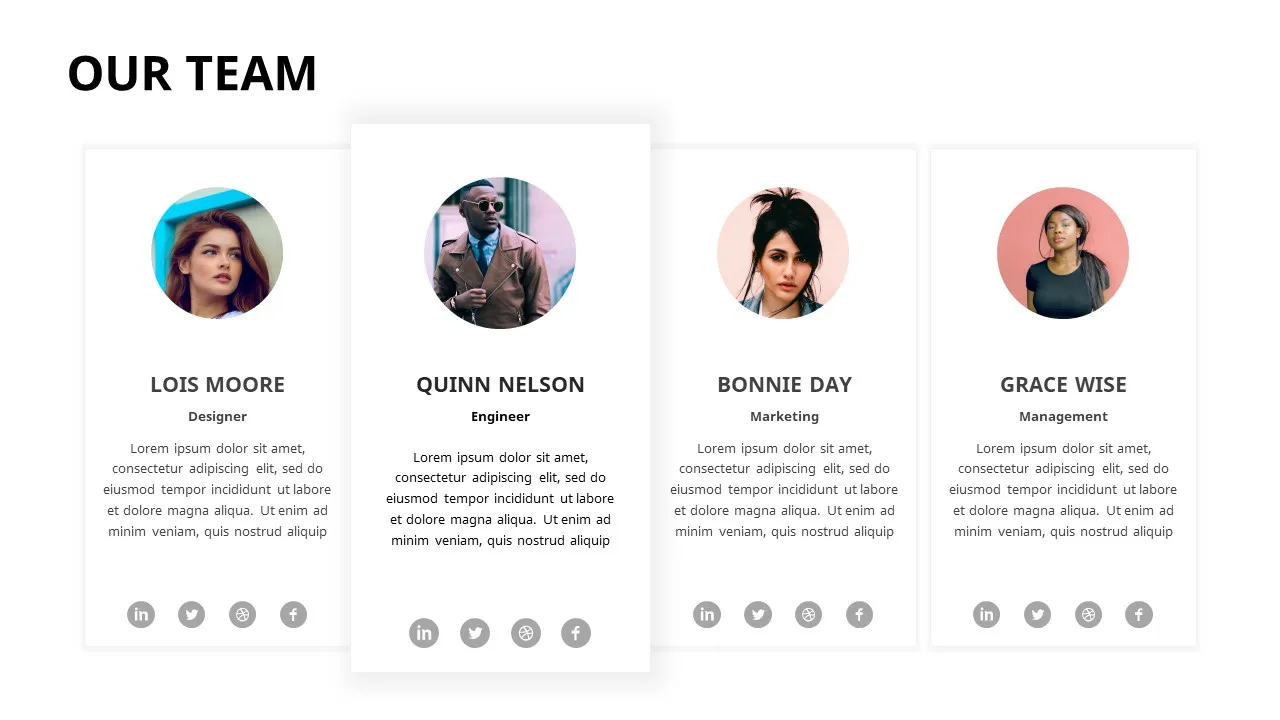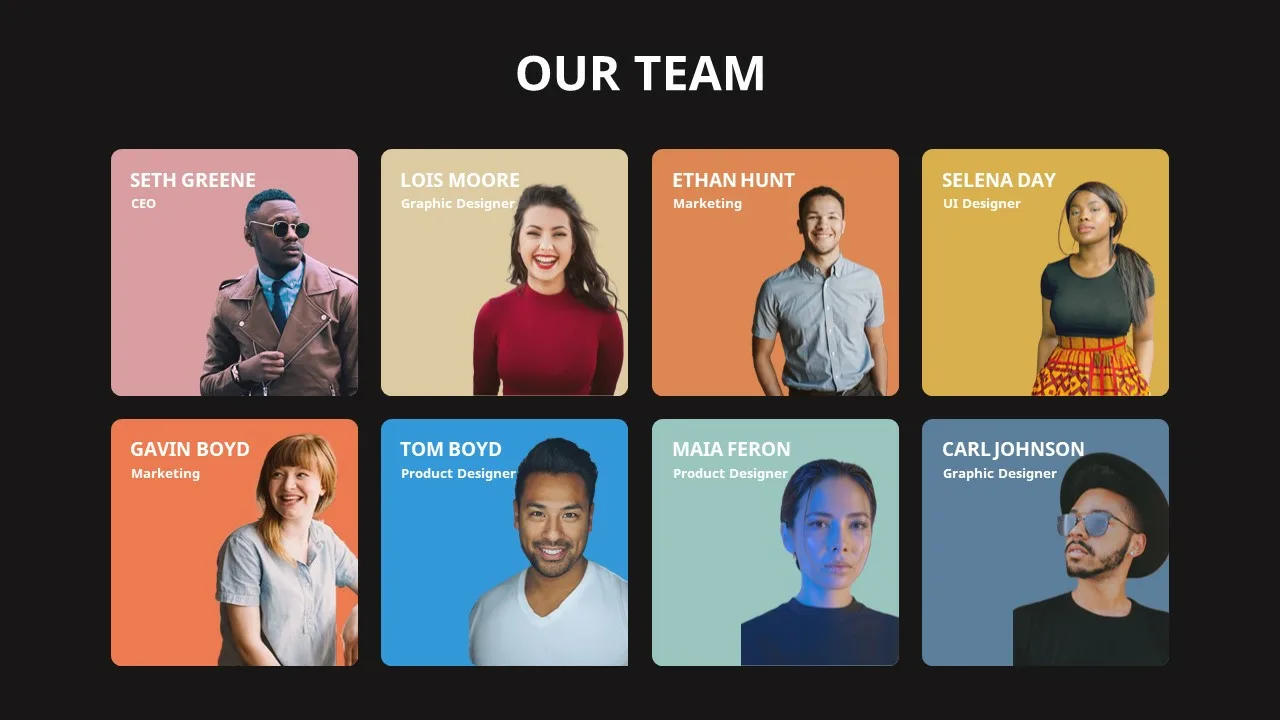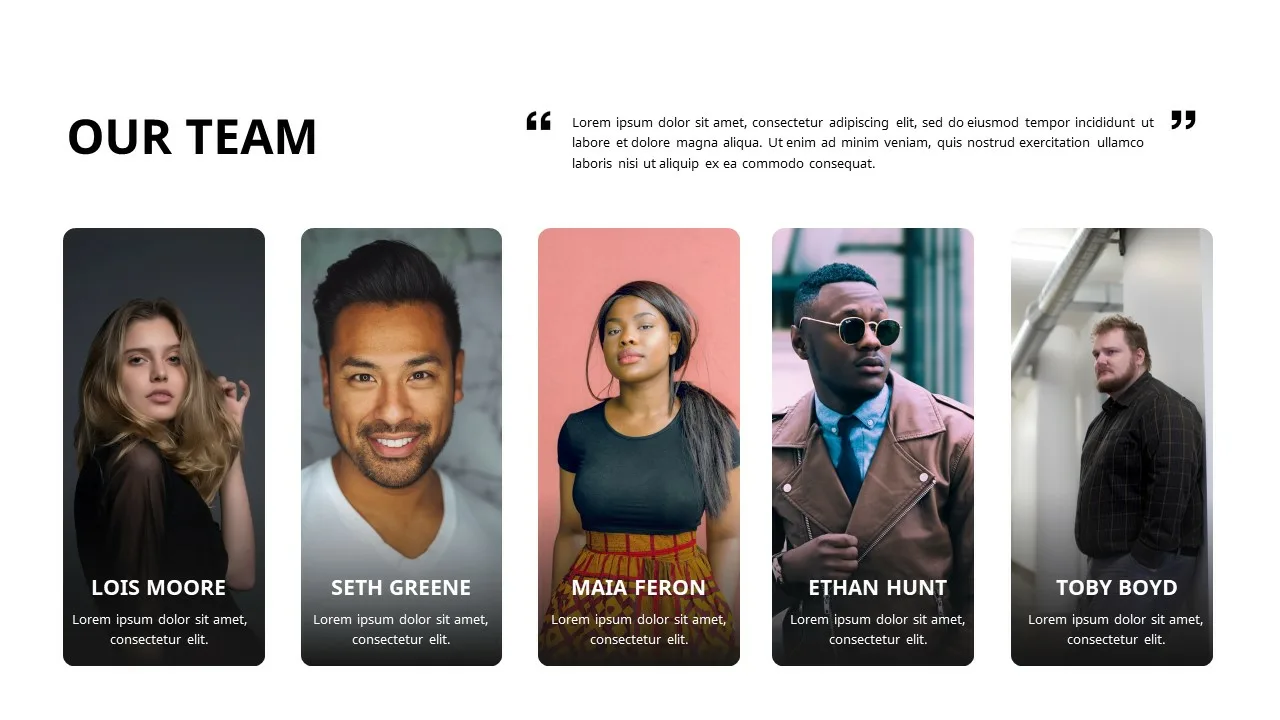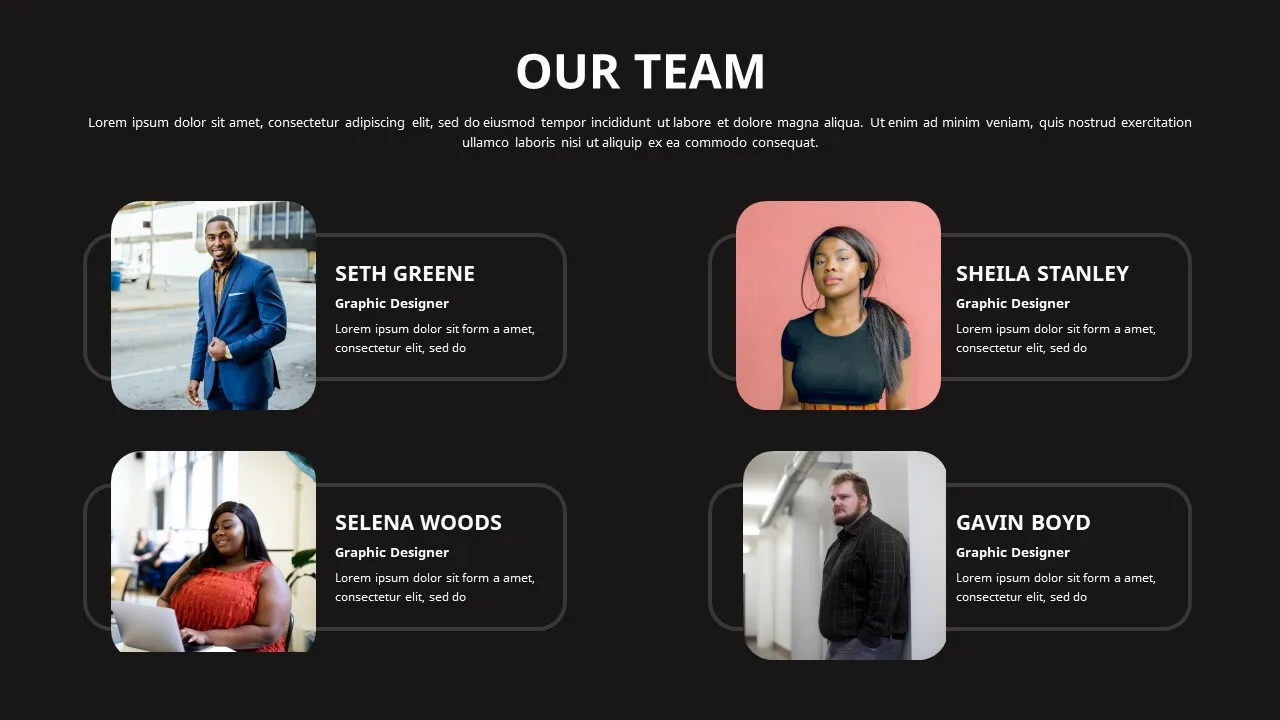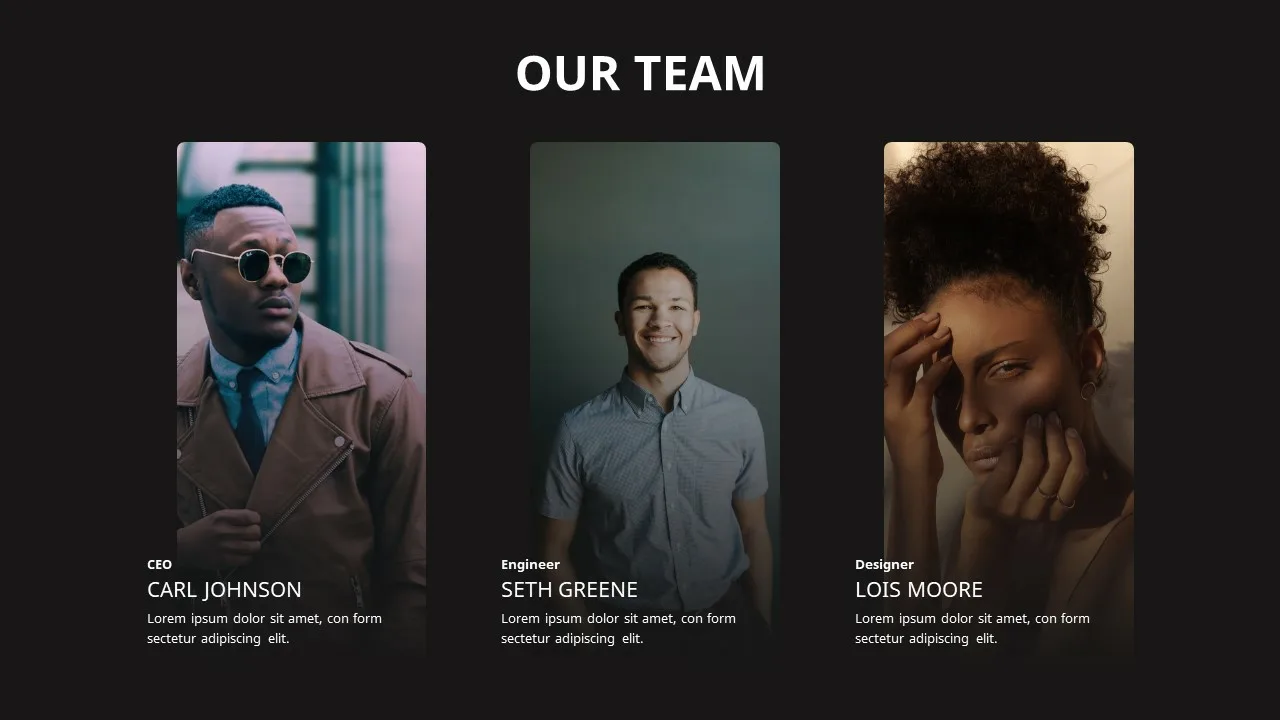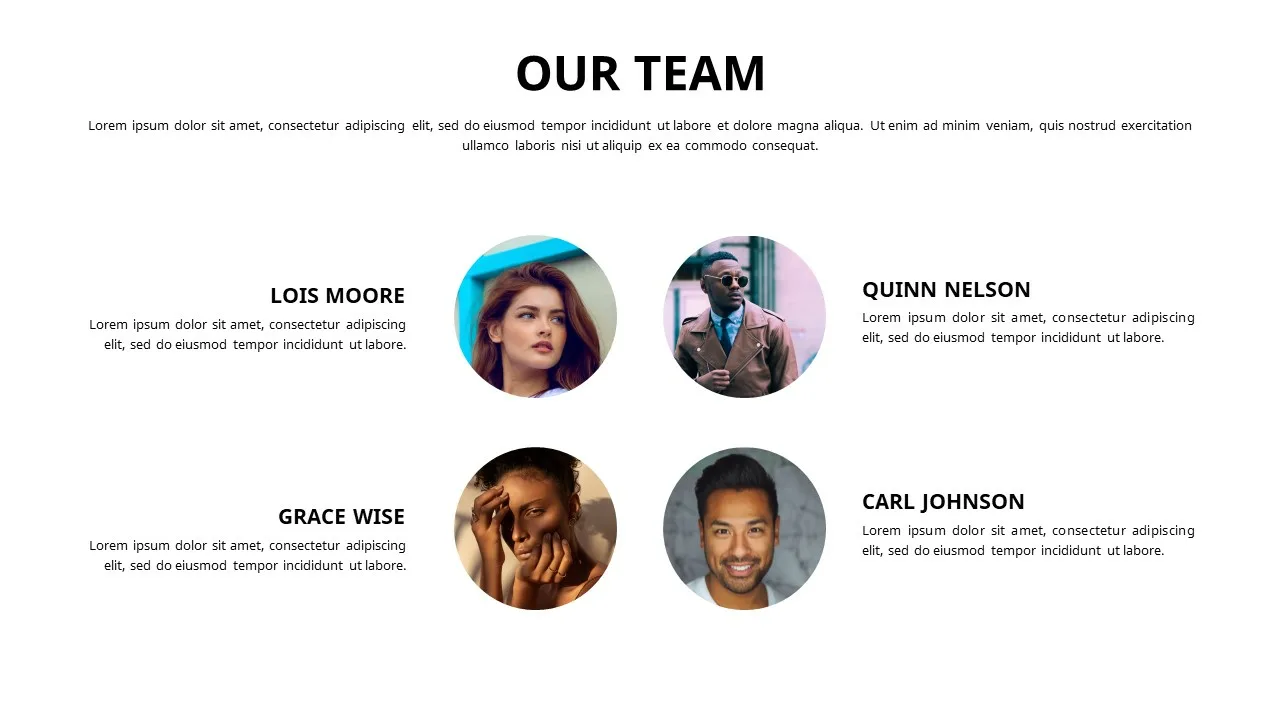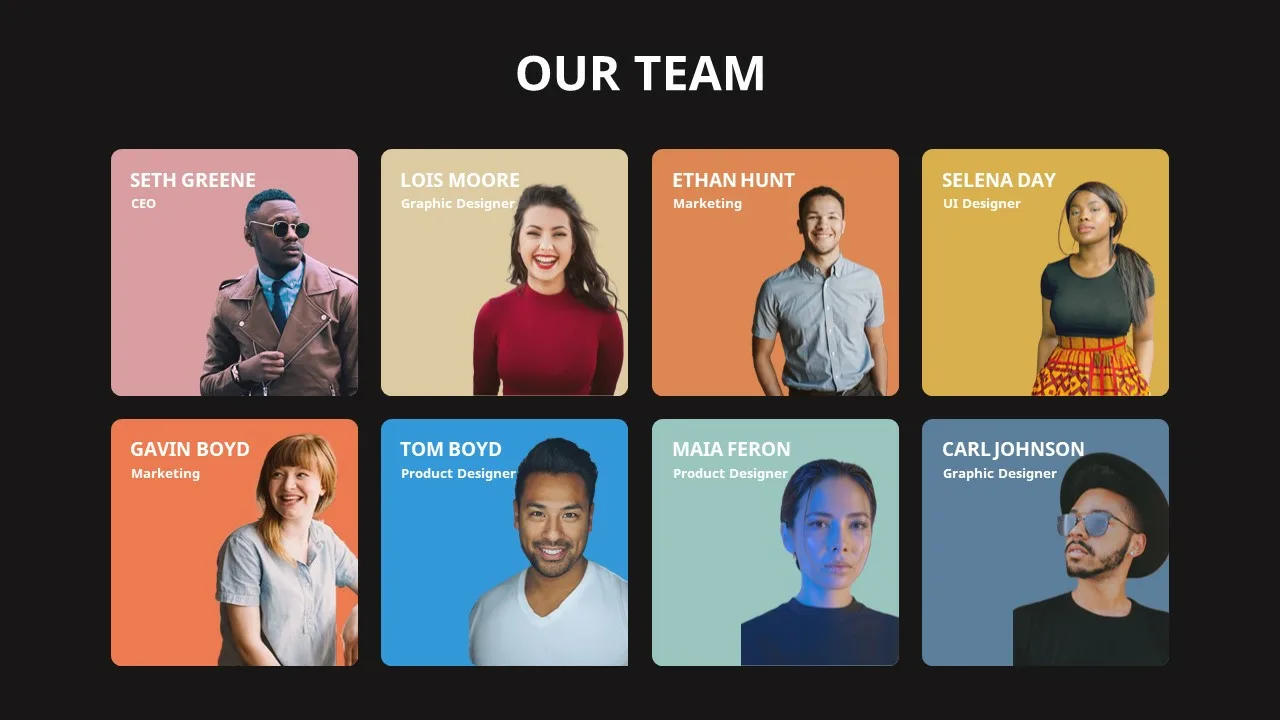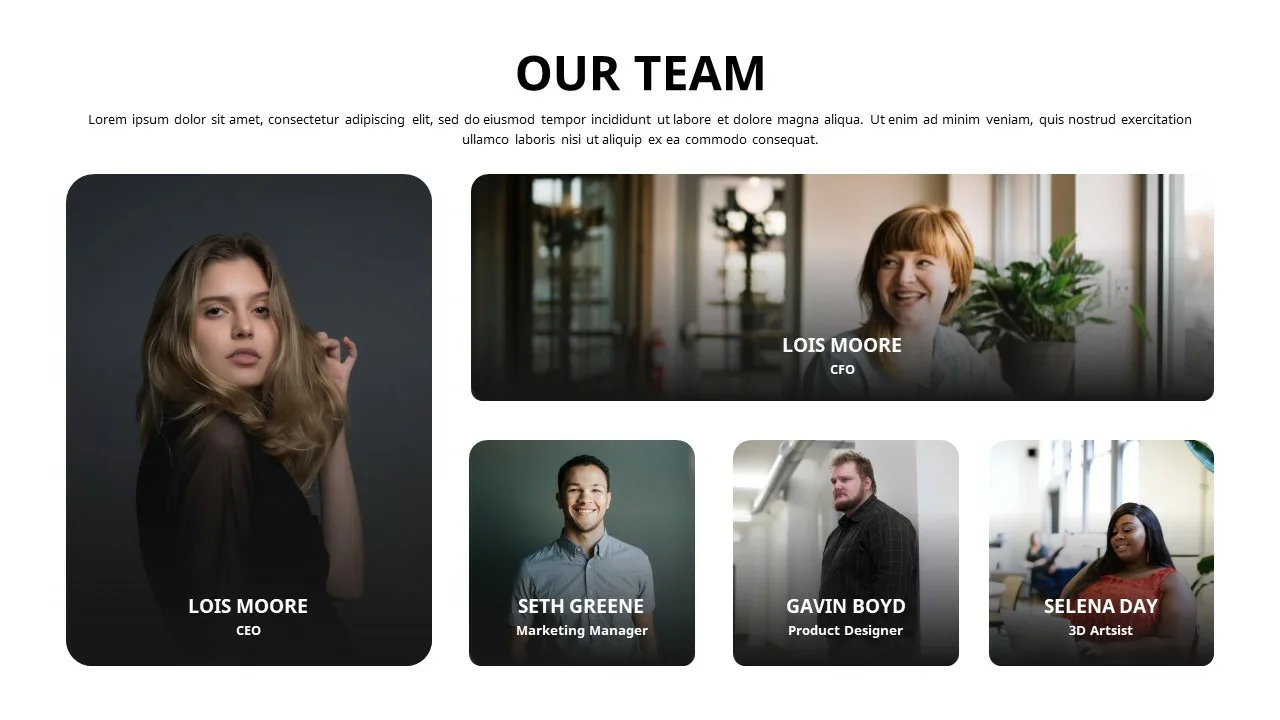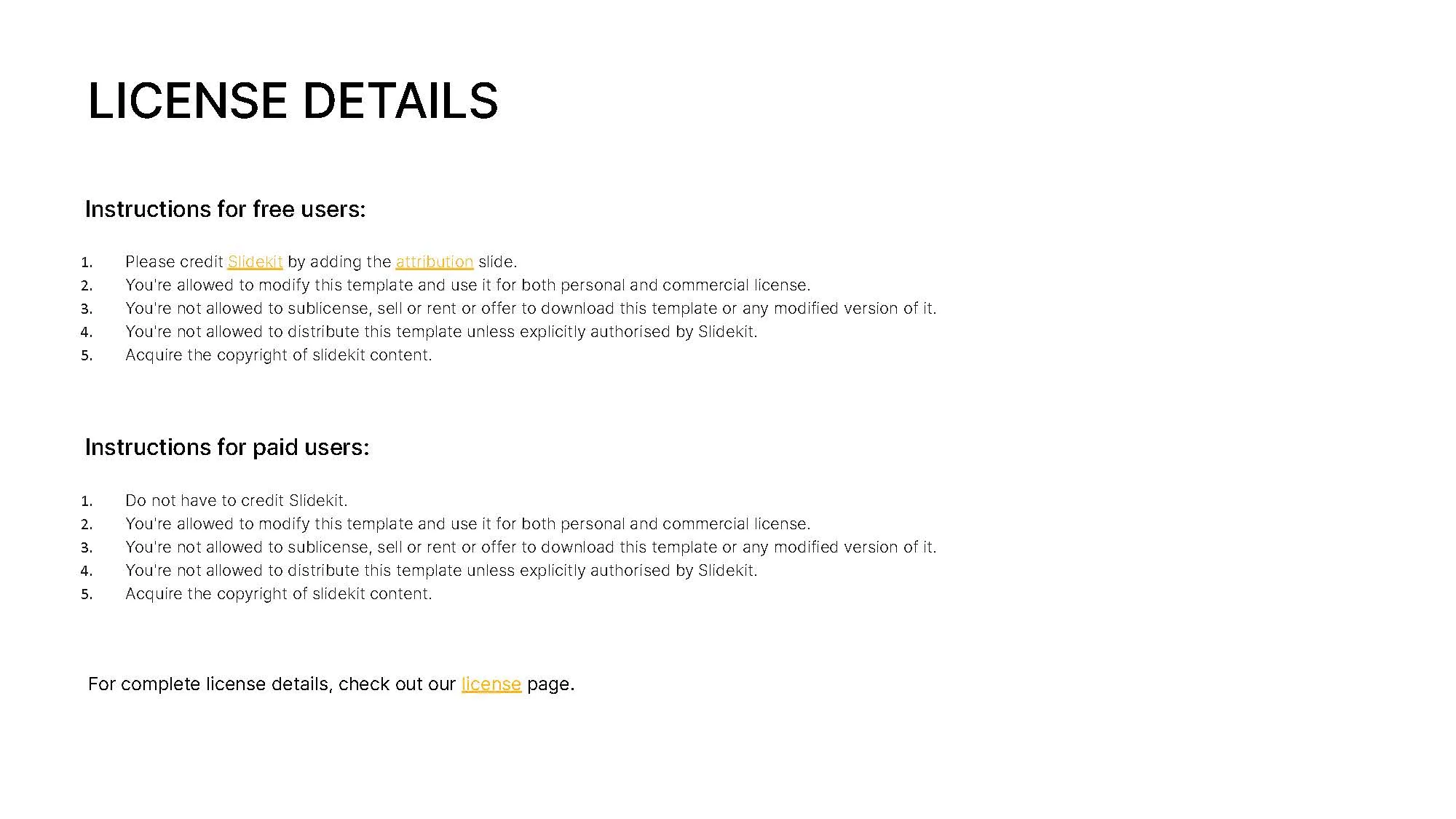 Introduce your vibrant team to the world with this stunning set of meet-the-team presentation templates. The collection of 12 colorful slides is exclusively available on Google Slides.
With this deck of team introduction templates, you can show off the talents behind your organization by highlighting their designation and passion along with the photographs.
This slide deck has a dynamic design; each template contains colorful elements on a solid white or black background.
This meet-the-team templates for google slides are suitable to introduce teams of any organization, regardless of the business size.
This Google slides themes have a variety of ways to showcase your team and their roles; you can begin with the details of individuals and display their attributes as a great squad.
According to the season, scenario, and story, you can always change these templates' colors, fonts, and styles.
Now, get ready to expose your confidence in the strong team through these team introduction templates for Google Slides.