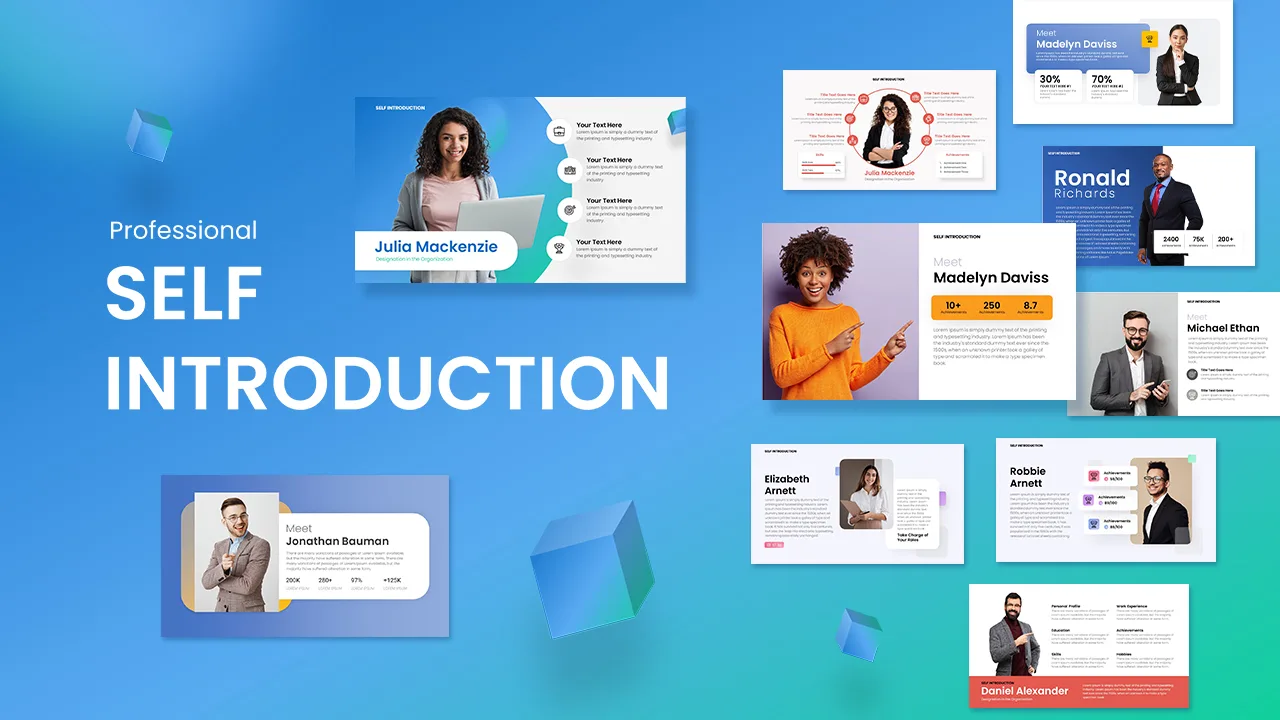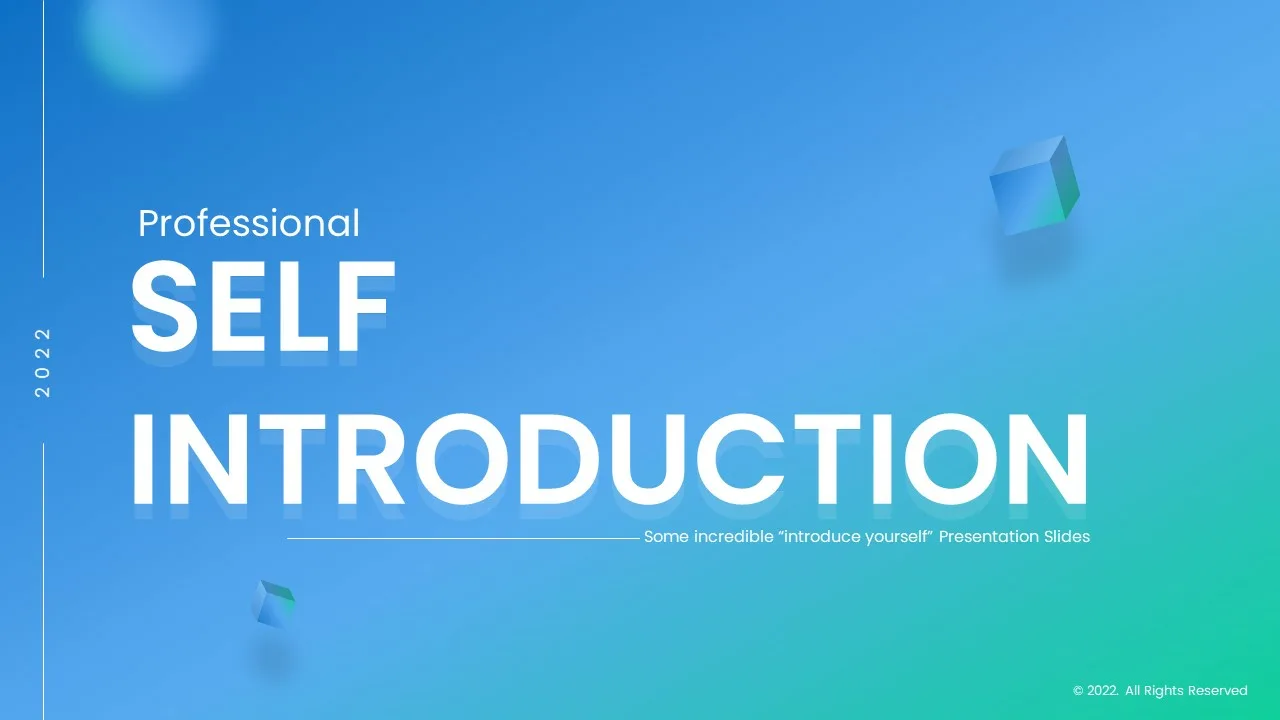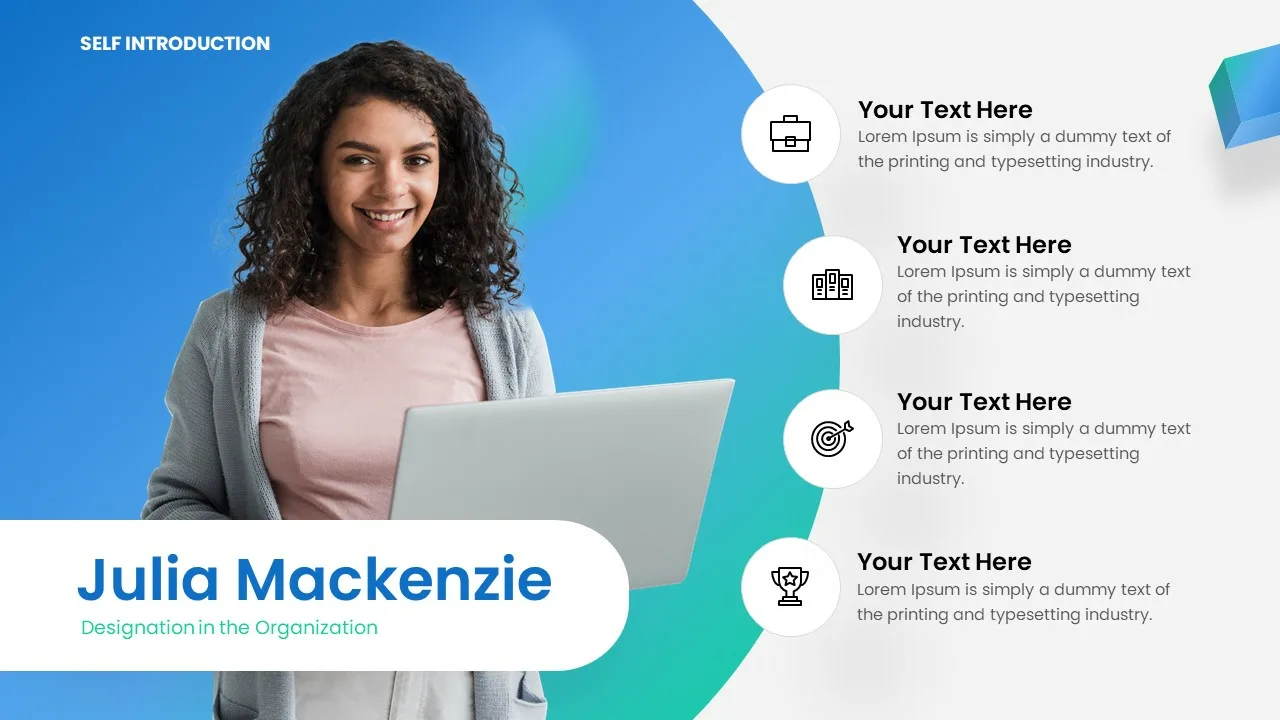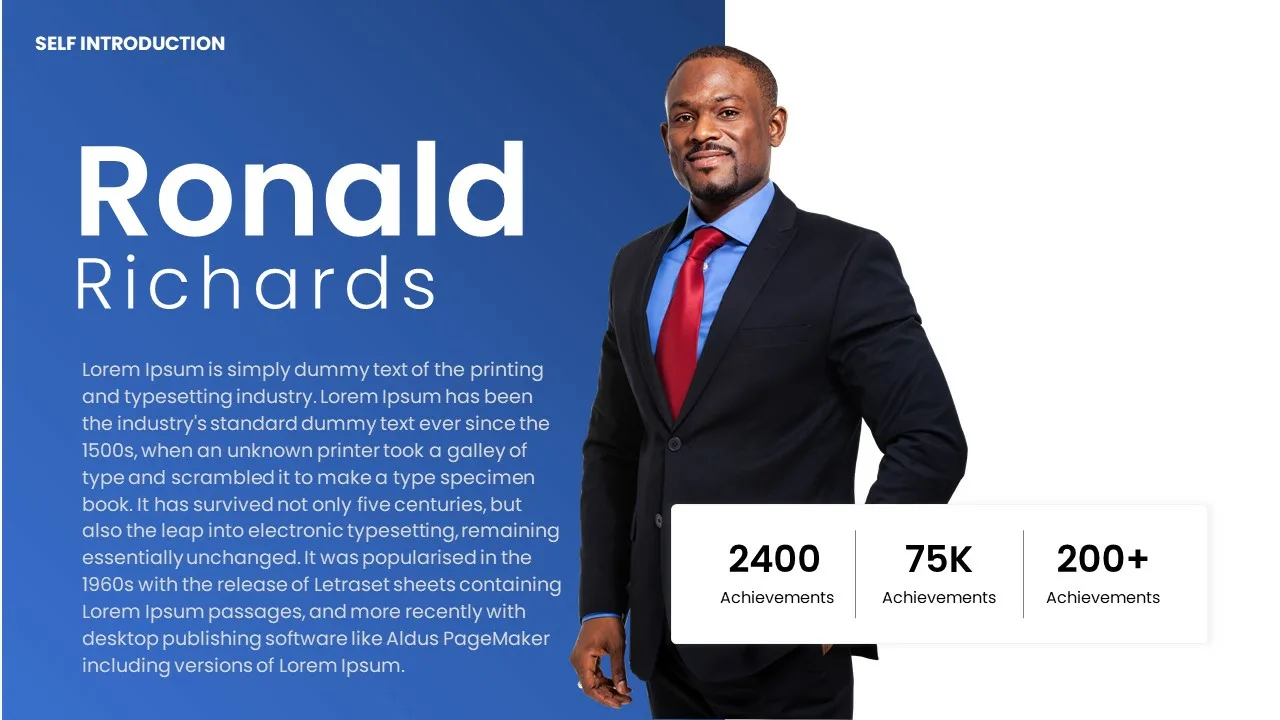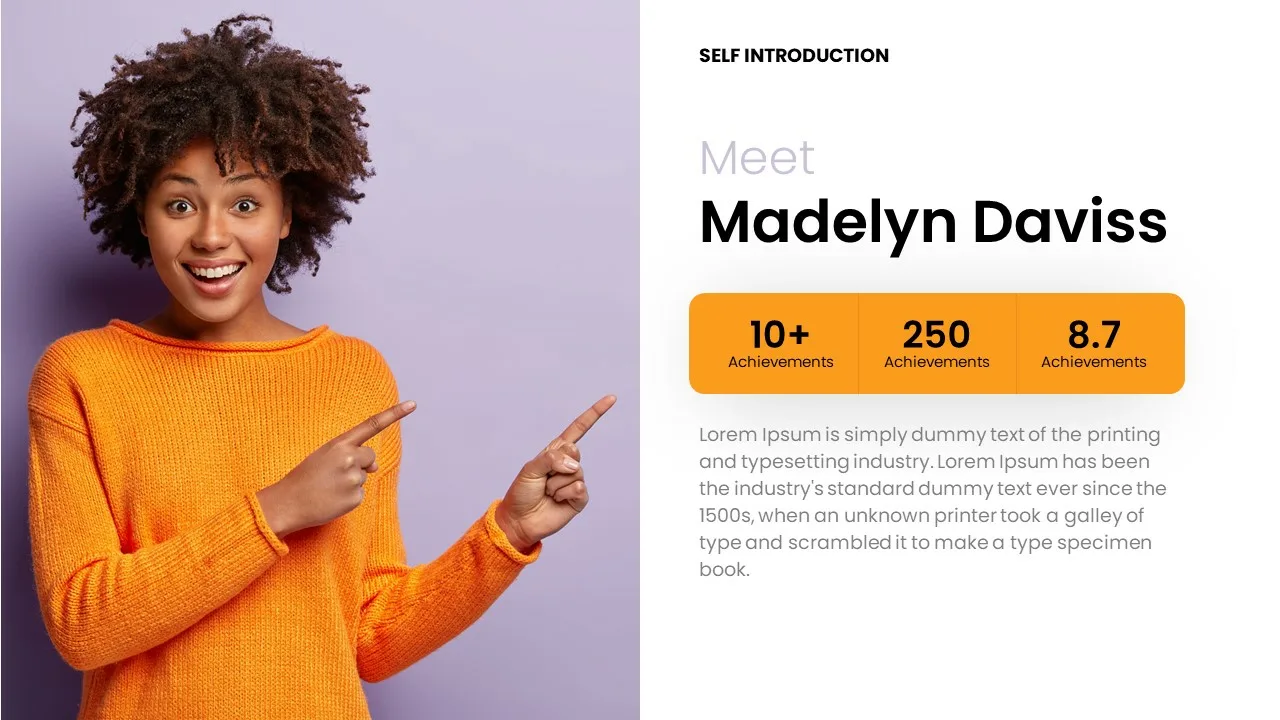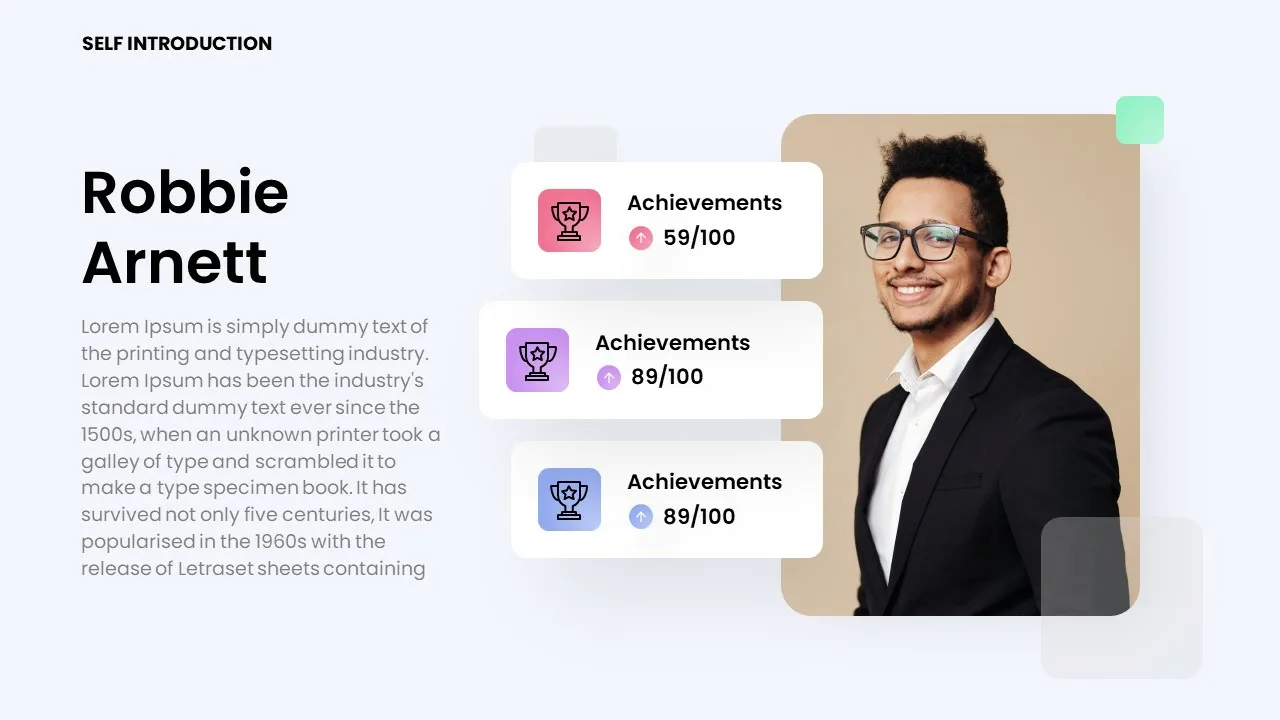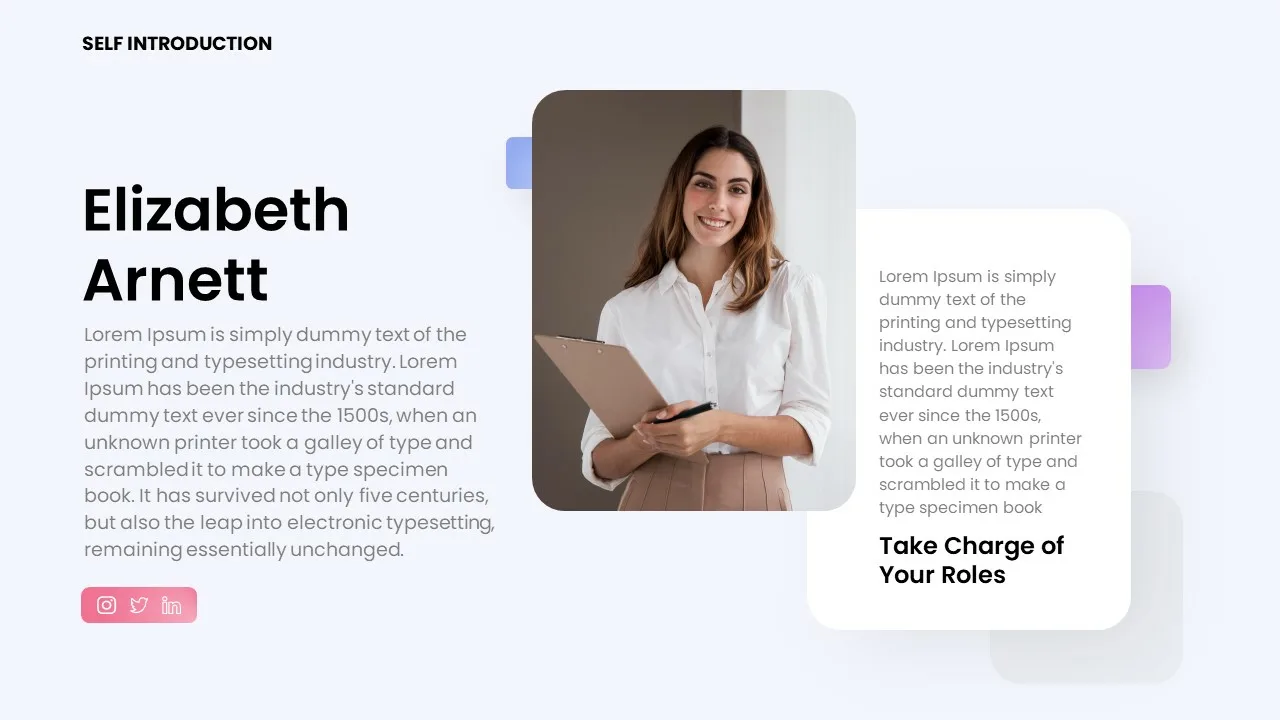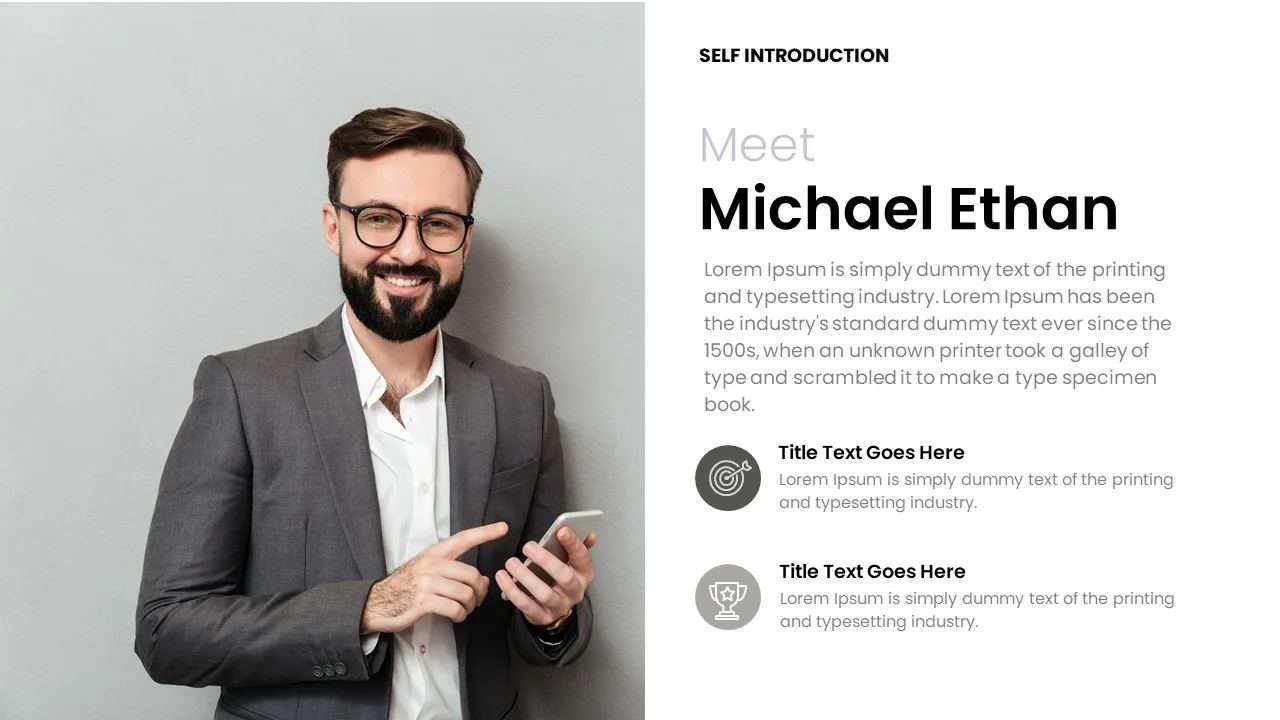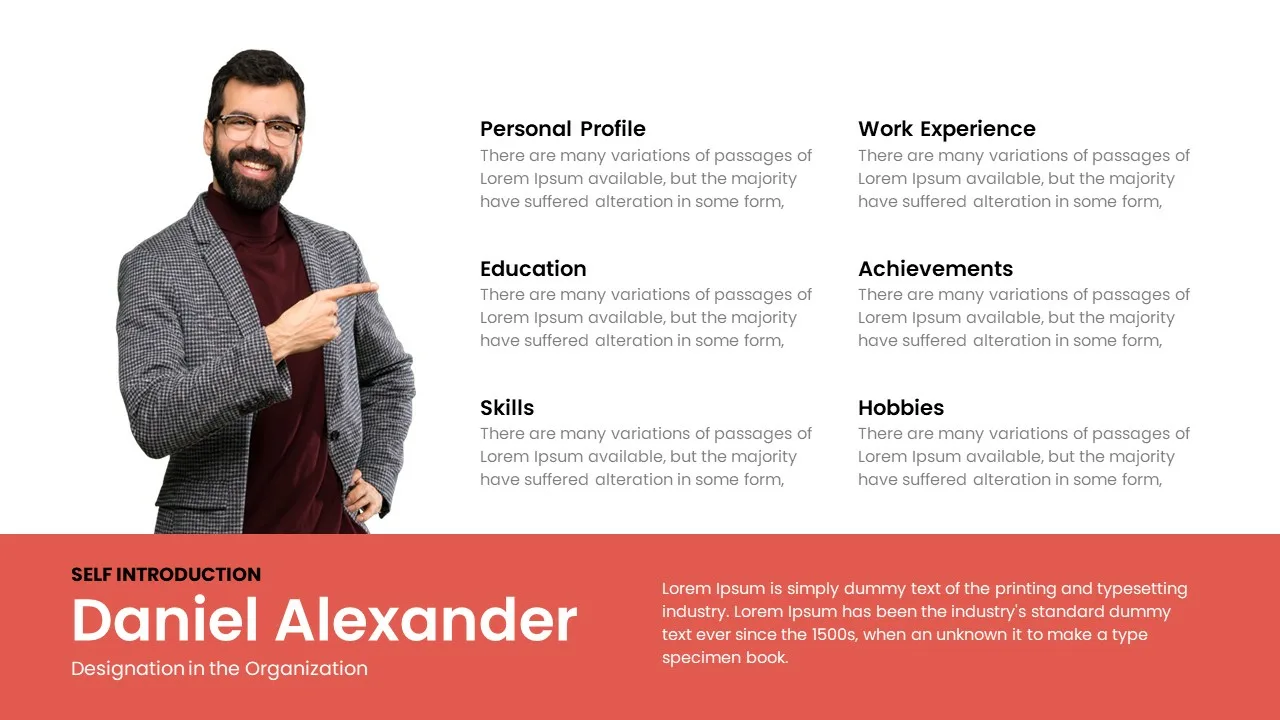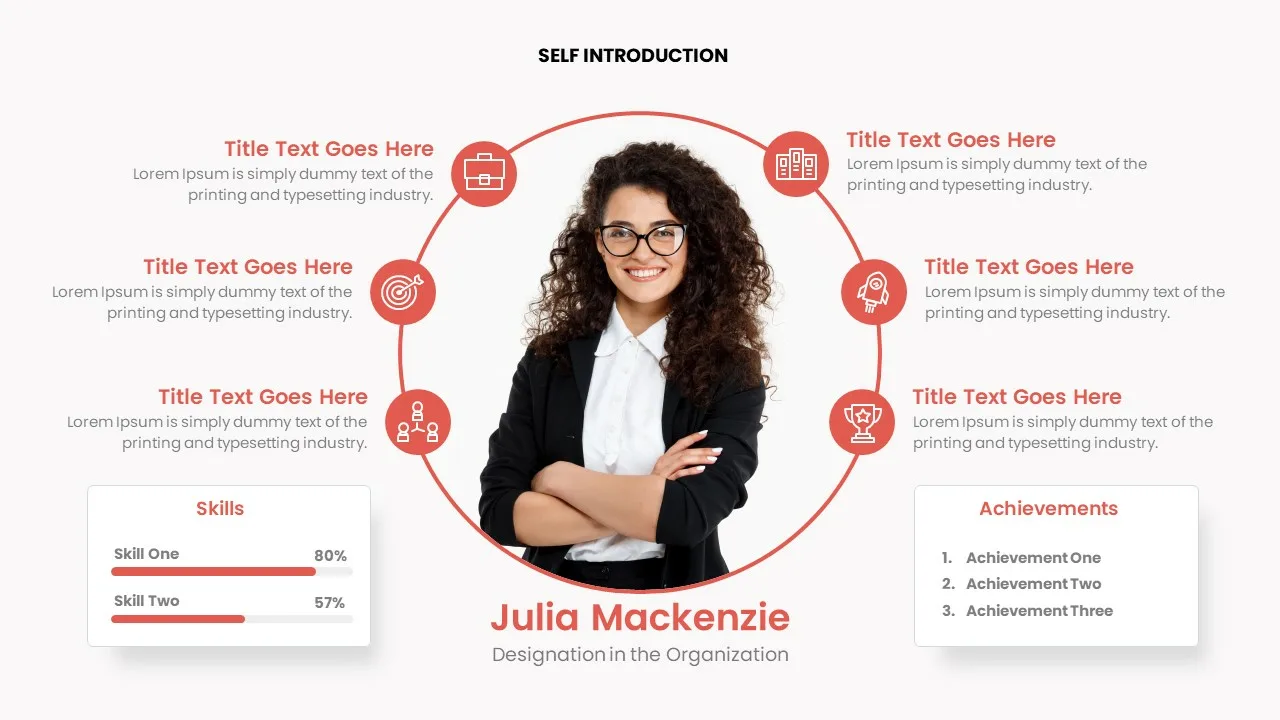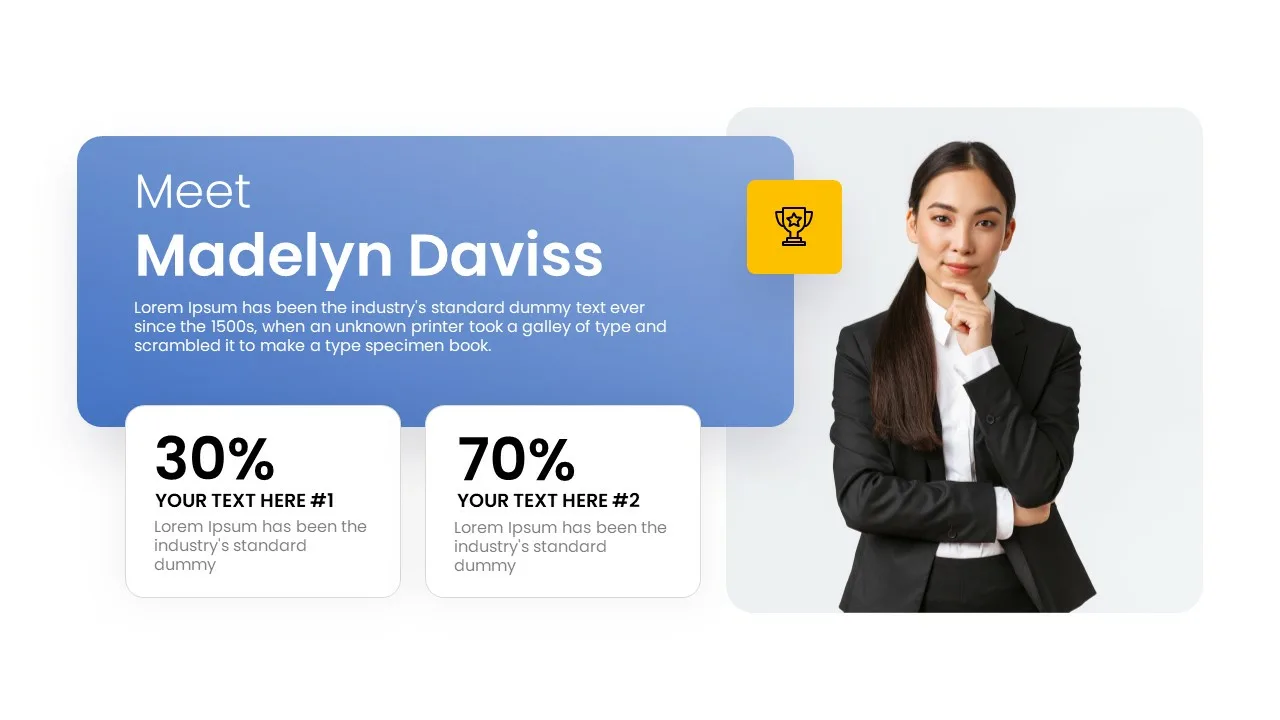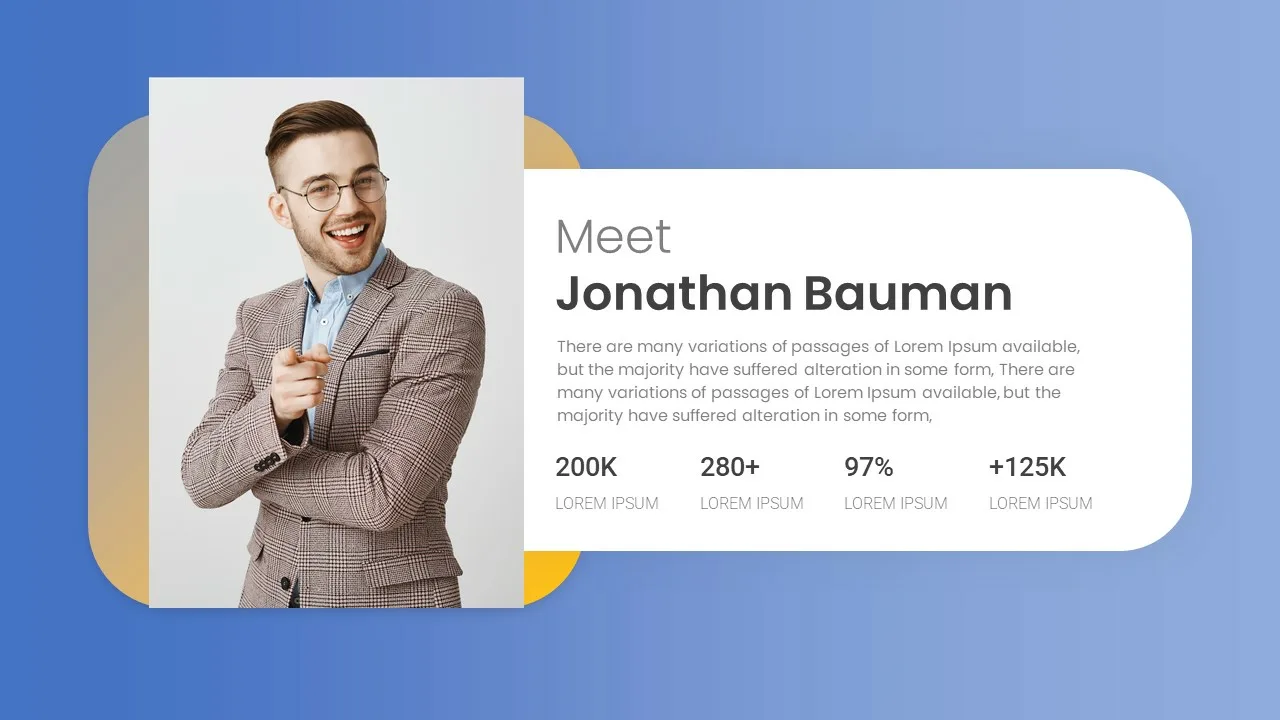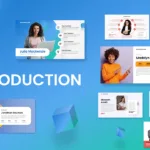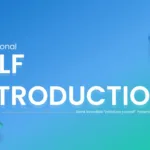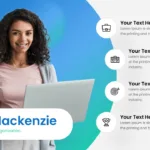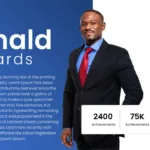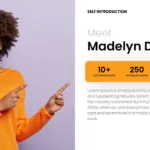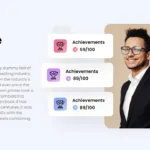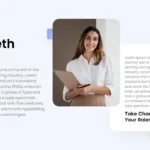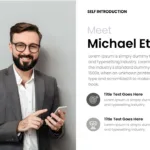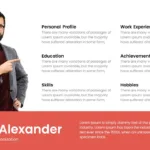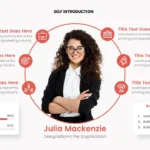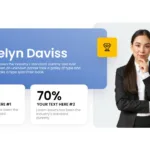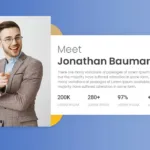 Are you looking for a cool free template to create a personal portfolio? Wow, you are in the right place. This set of 11 absolutely free unisex slide templates will help you present yourself in creative styles. These about me templates are suitable for introducing individuals or individuals in a group.
The slide deck is designed based on a collective field study so that you can rely on it to create a self-intro for any scenario. Whether it is a job interview, online meeting or business-related seminar, you are good to go with these 11 Self Introduction PowerPoint Template and Google Slides templates.
The colour combinations of these slides are unique; vibrant tints of different colours on a solid blue and white background will give a classy impact to your self-introduction. Elegant shades of orange, blue, and purple on light coloured backgrounds are the beauty of this presentation deck.
The colour blends on each slide can be easily edited according to your wish and convenience; you are free to change the colour of the elements to match the photographs or the content.
Also, you can add any picture to these slides, no matter the size or shape!
So, shall we start creating your self-intro with these about me templates on PowerPoint or Google slides? yes!