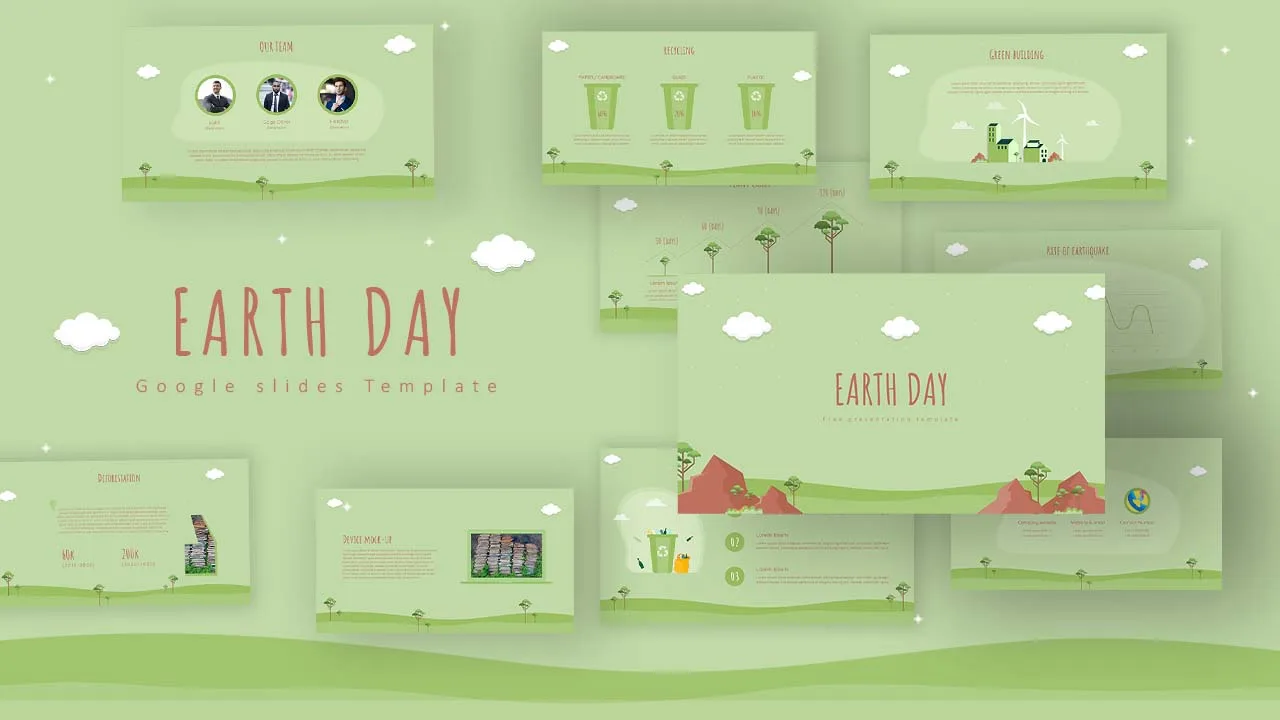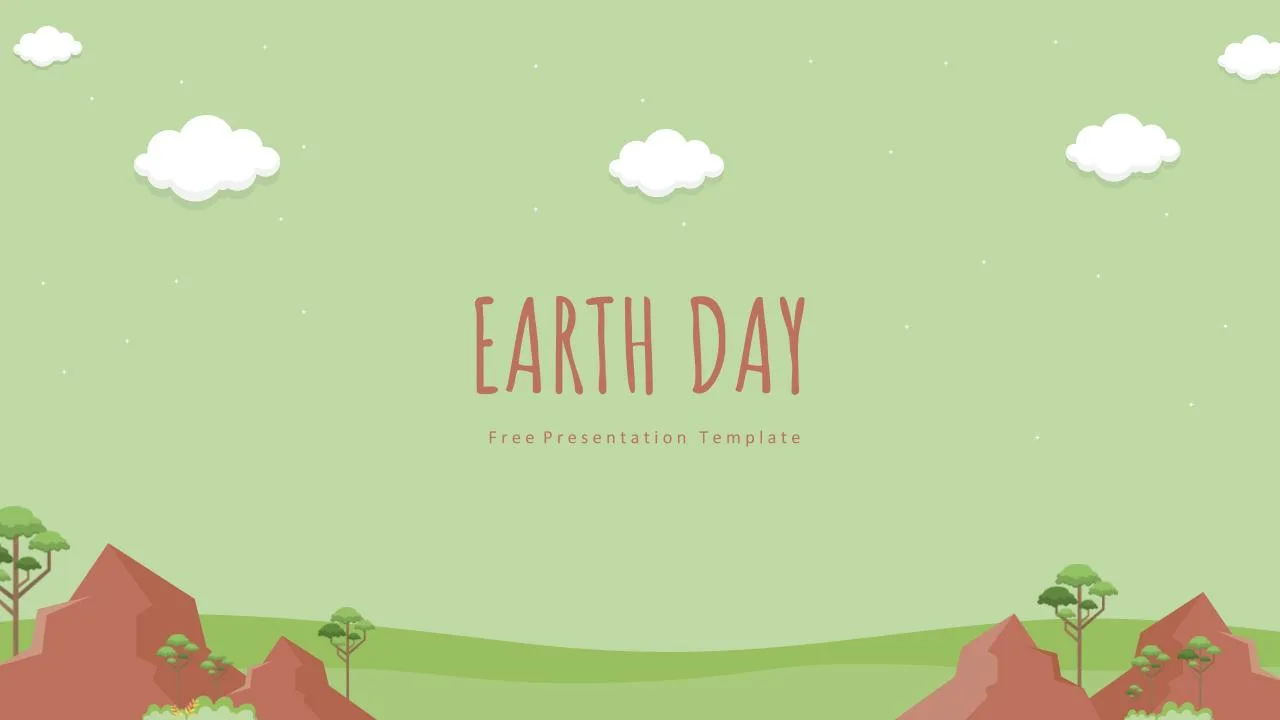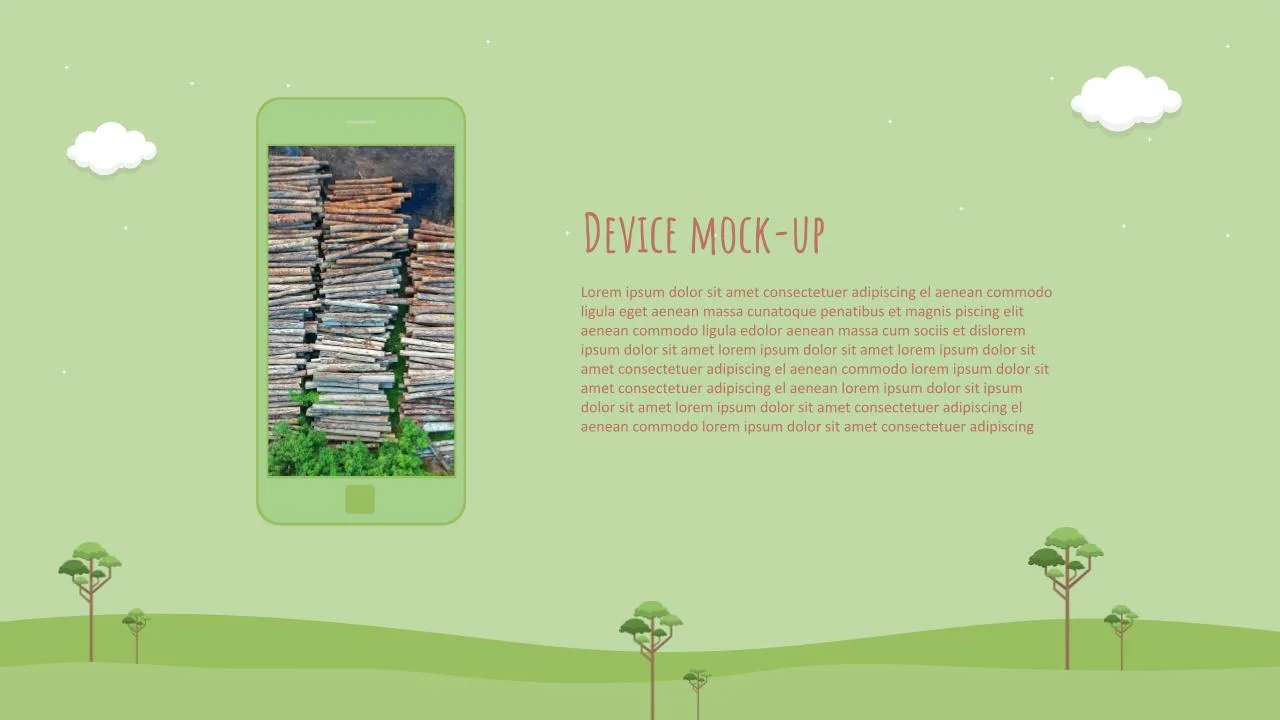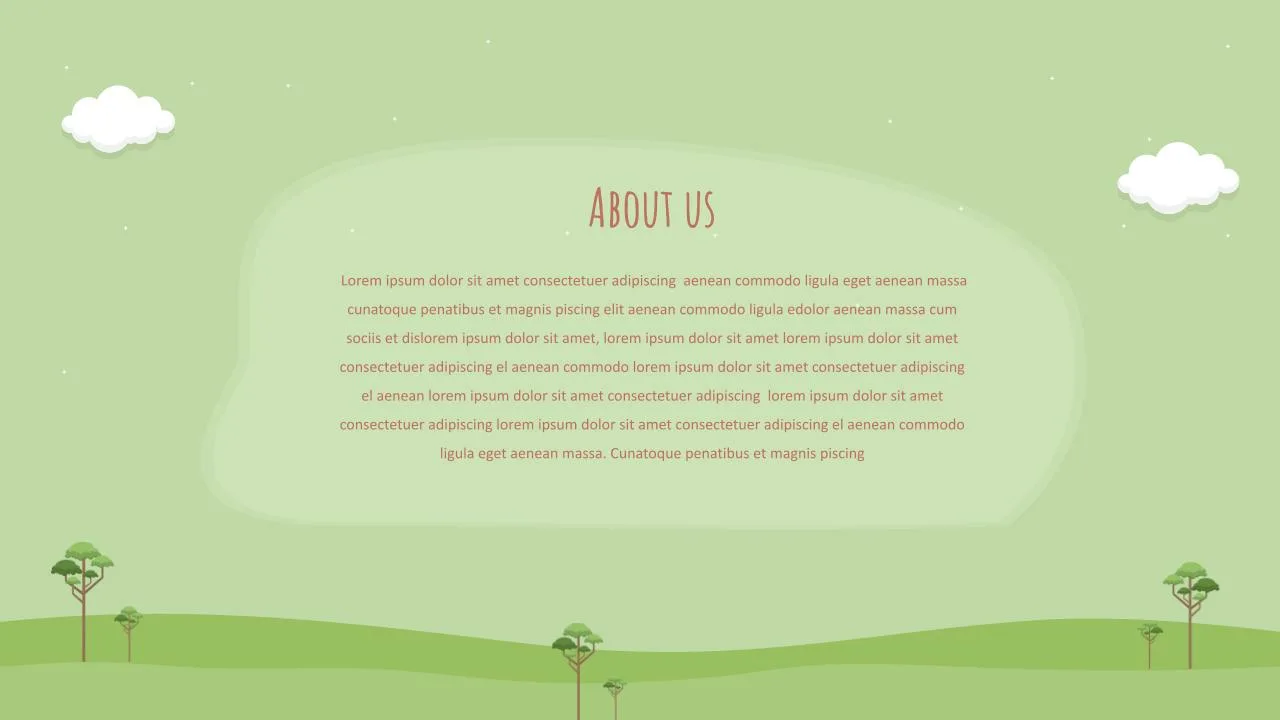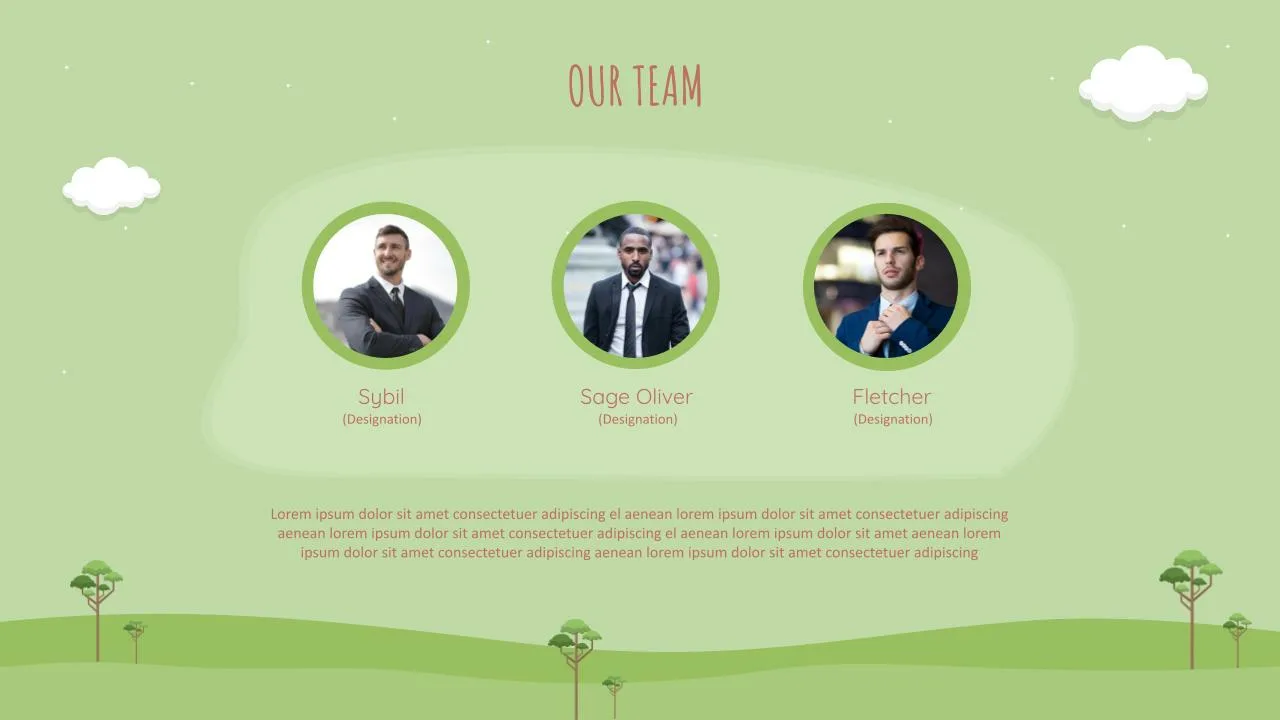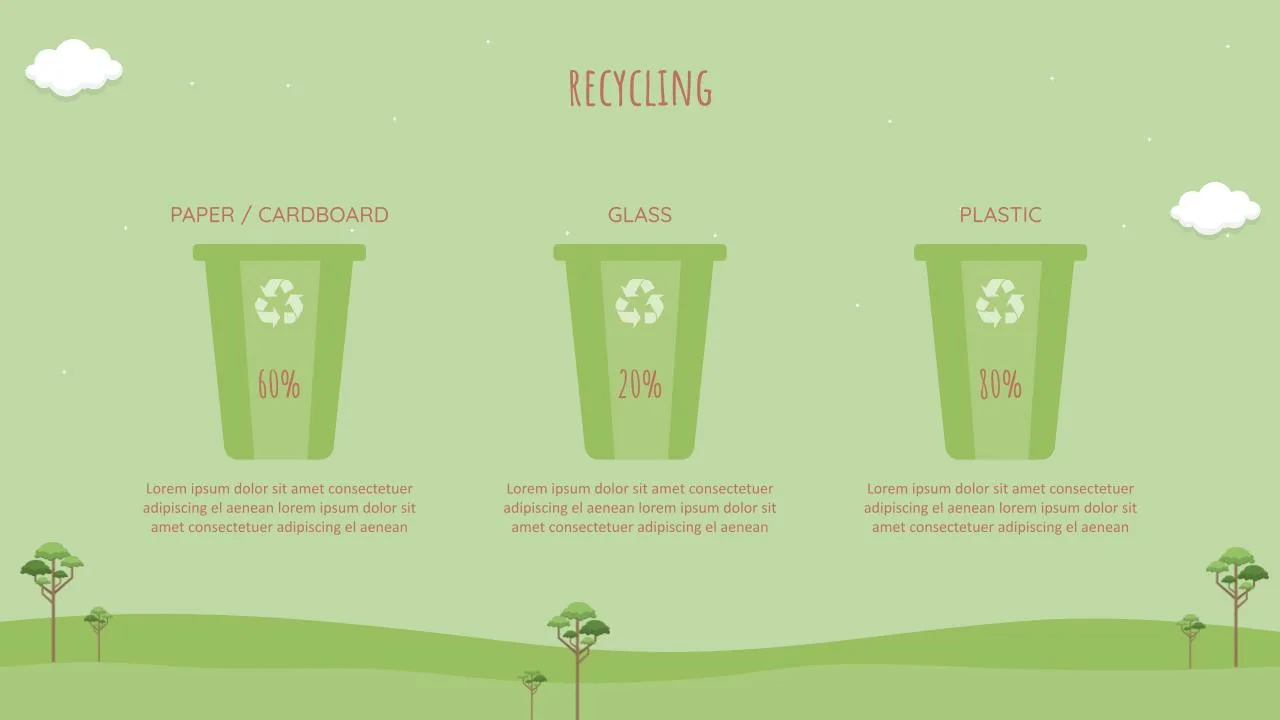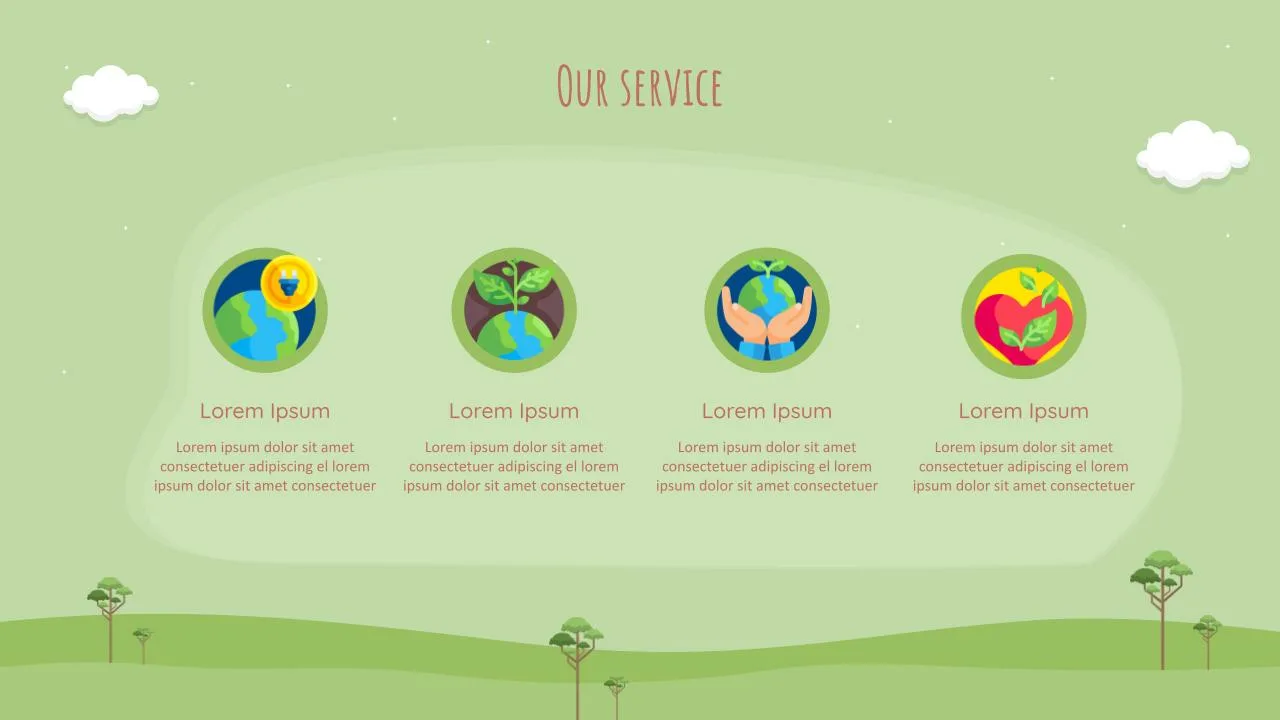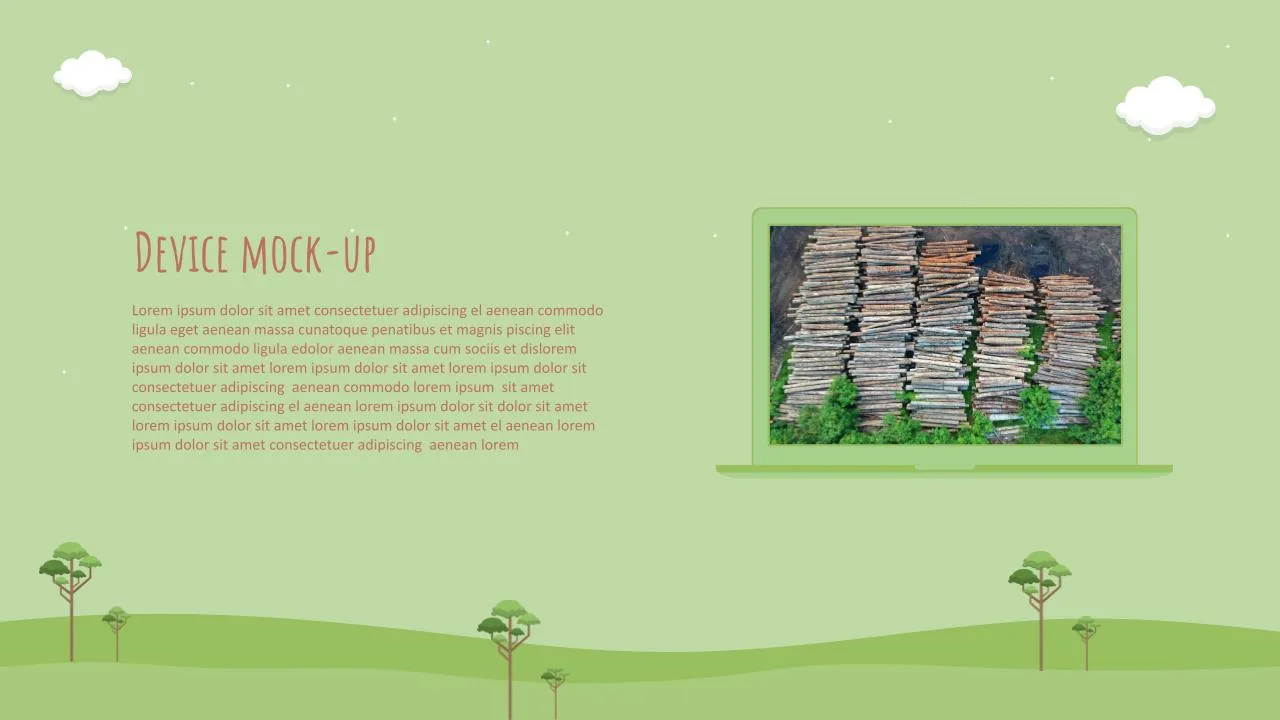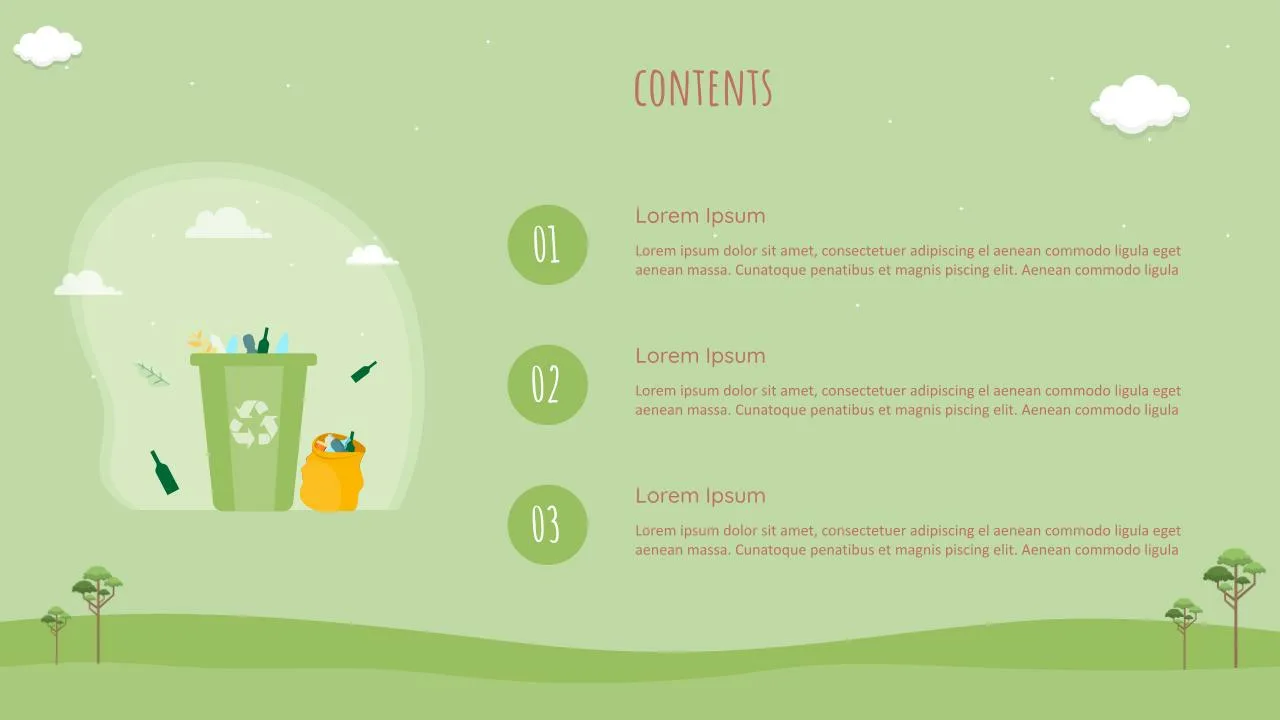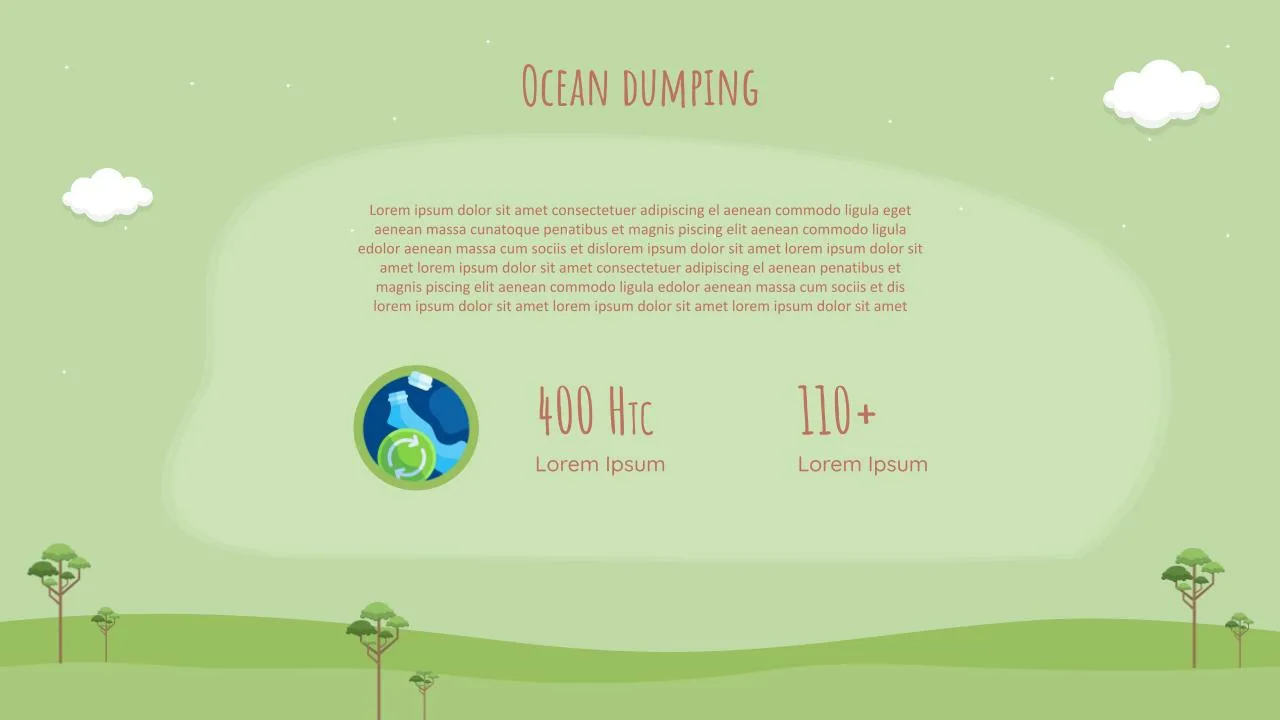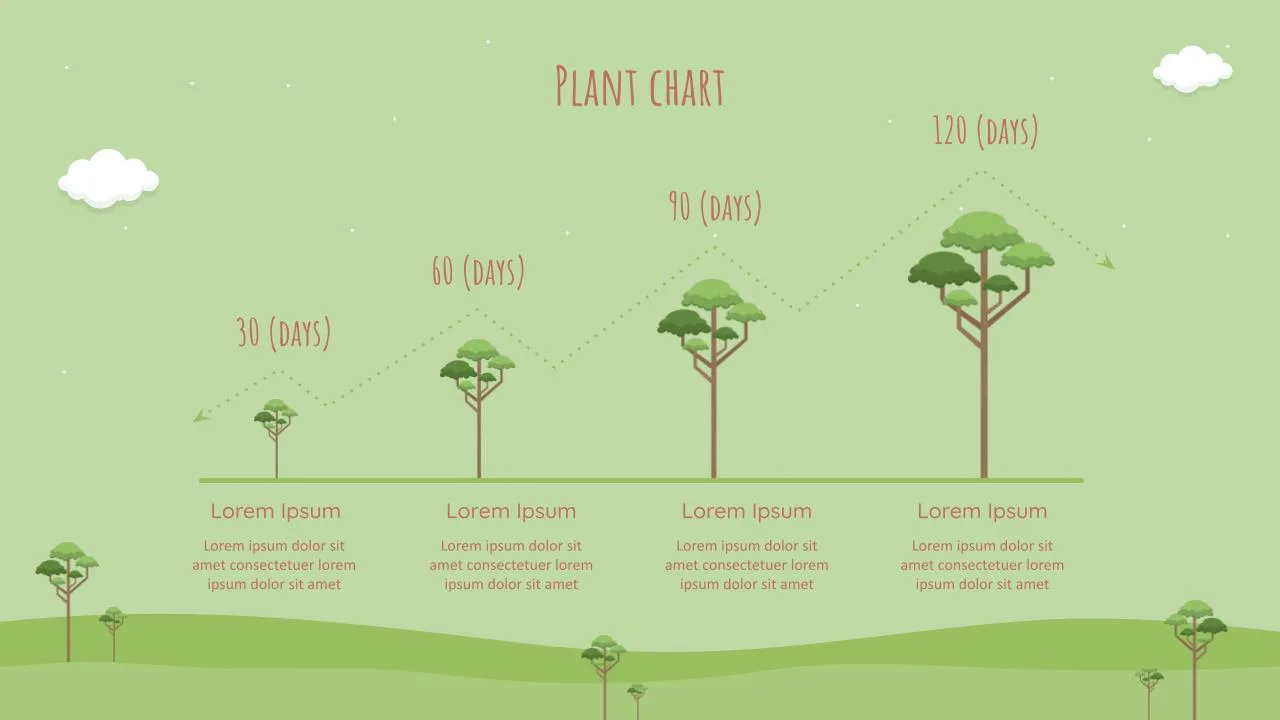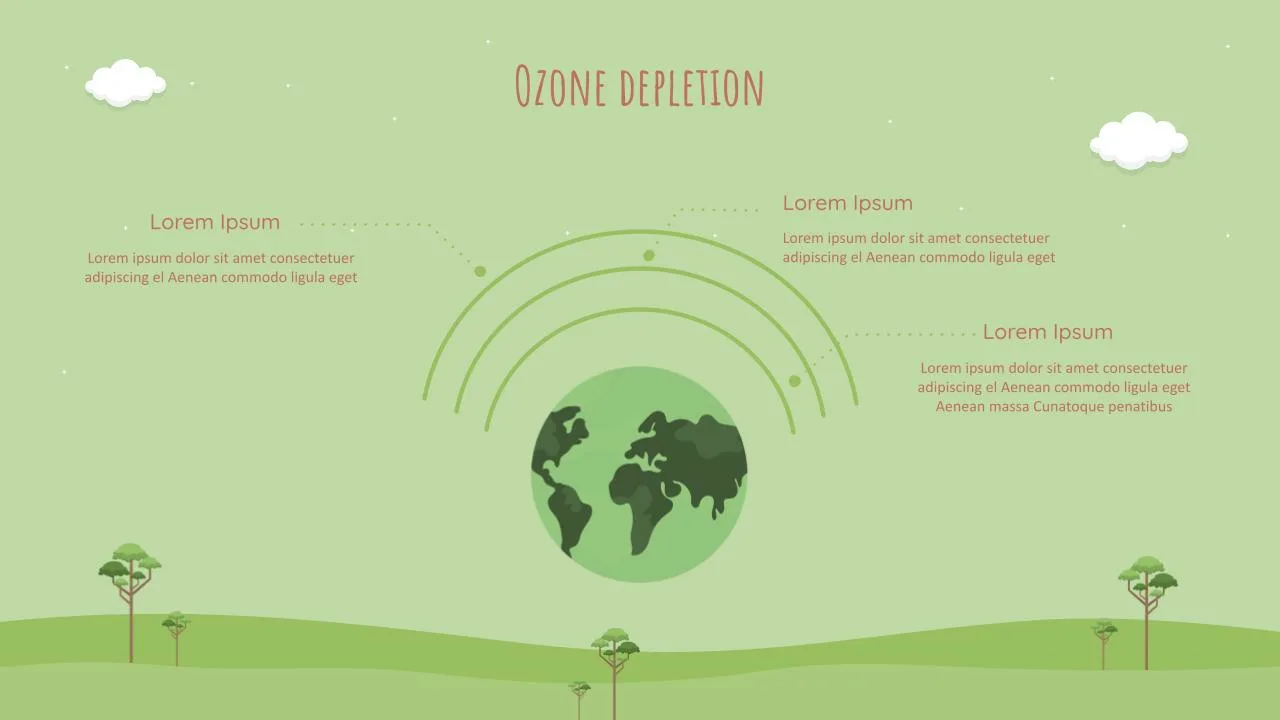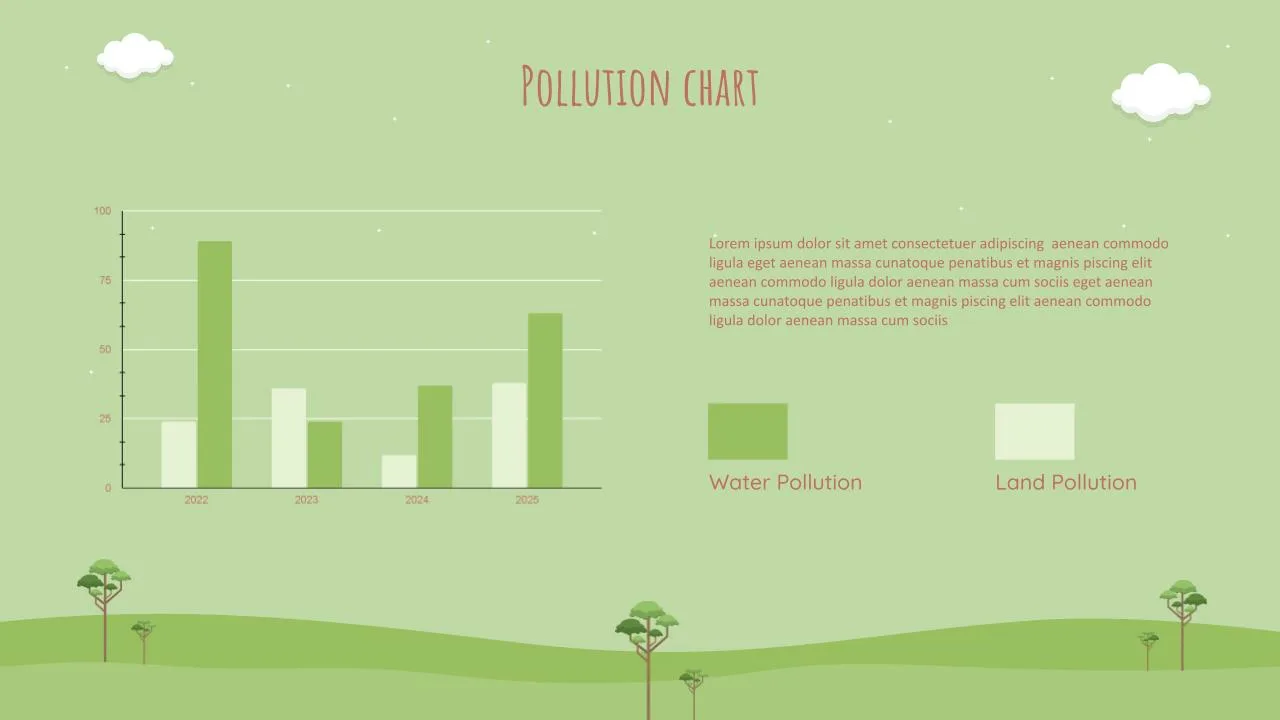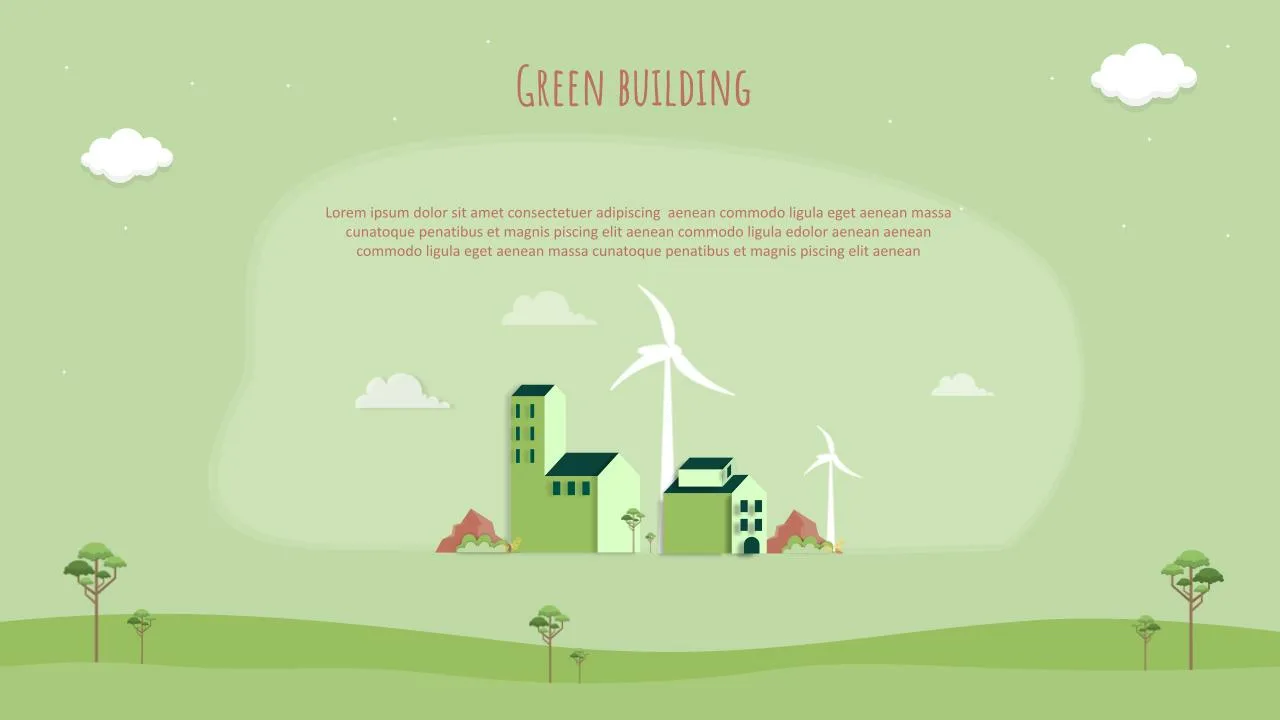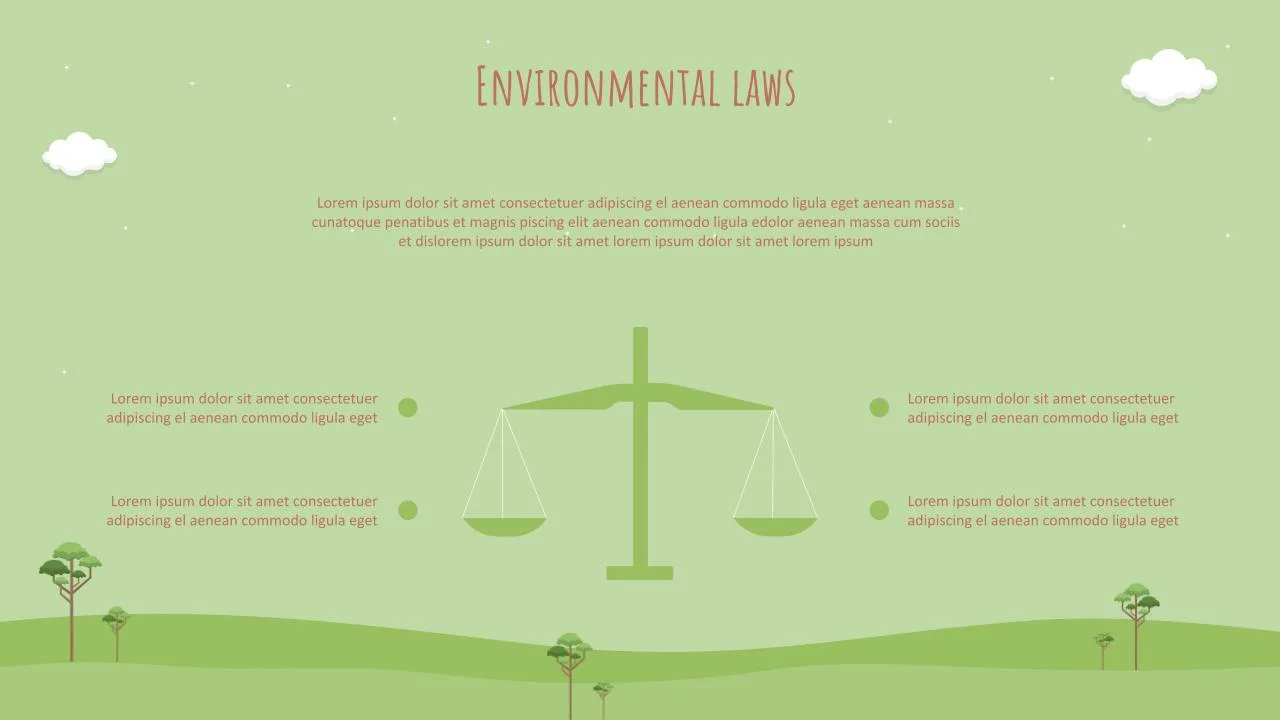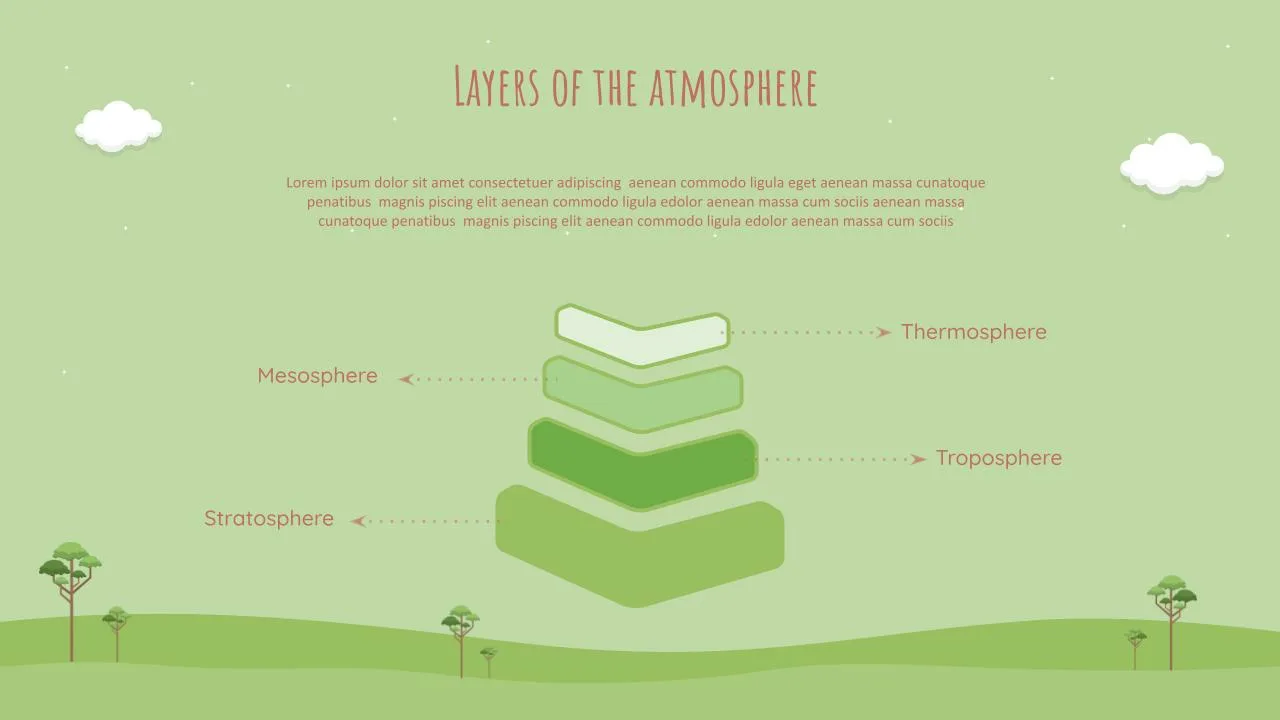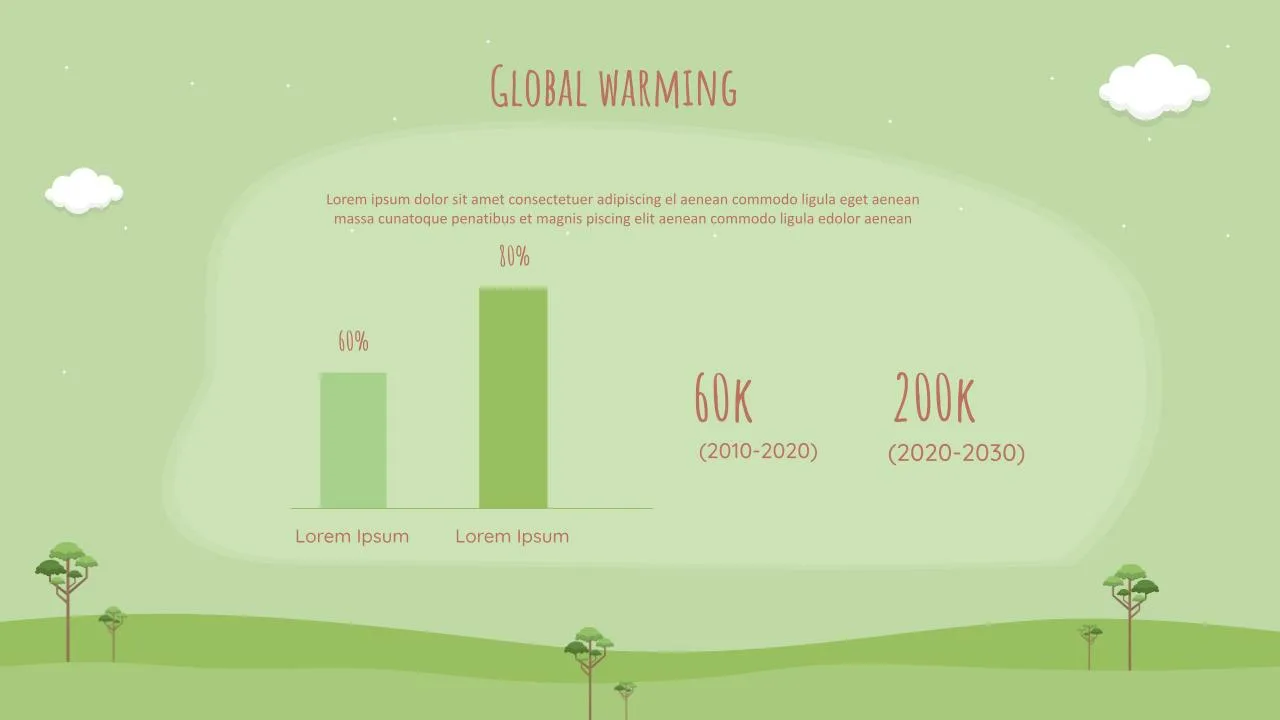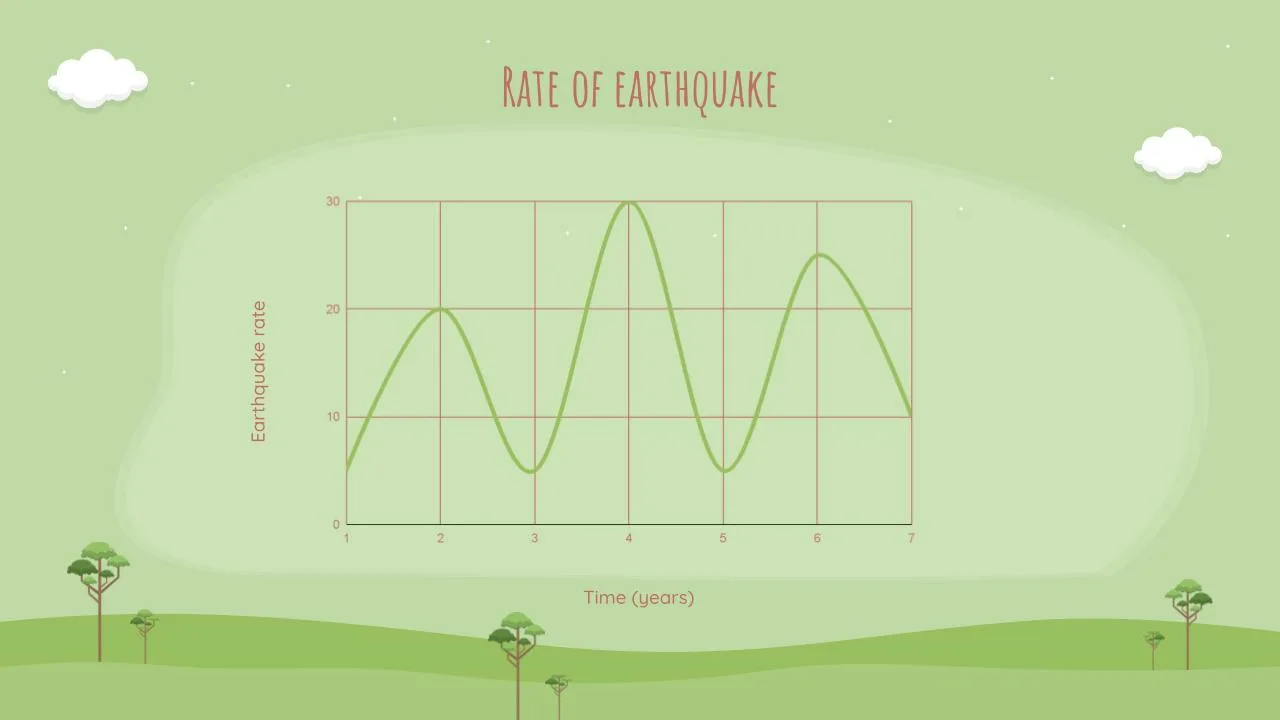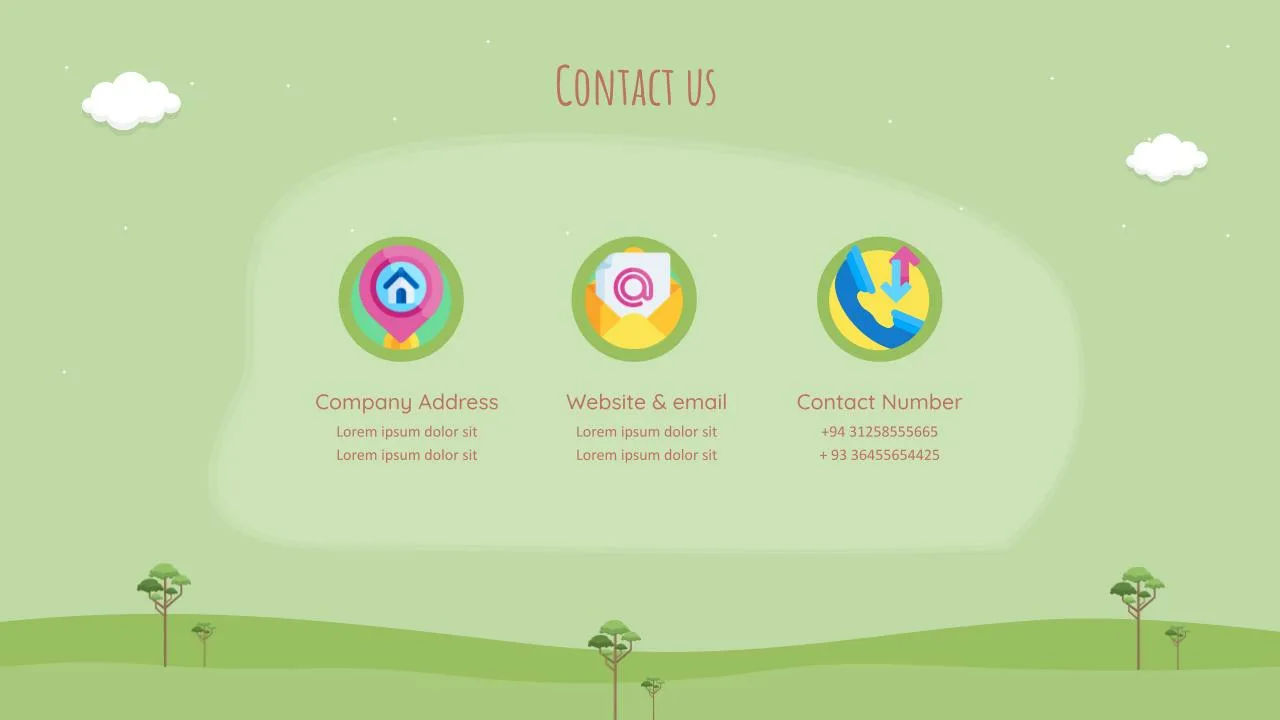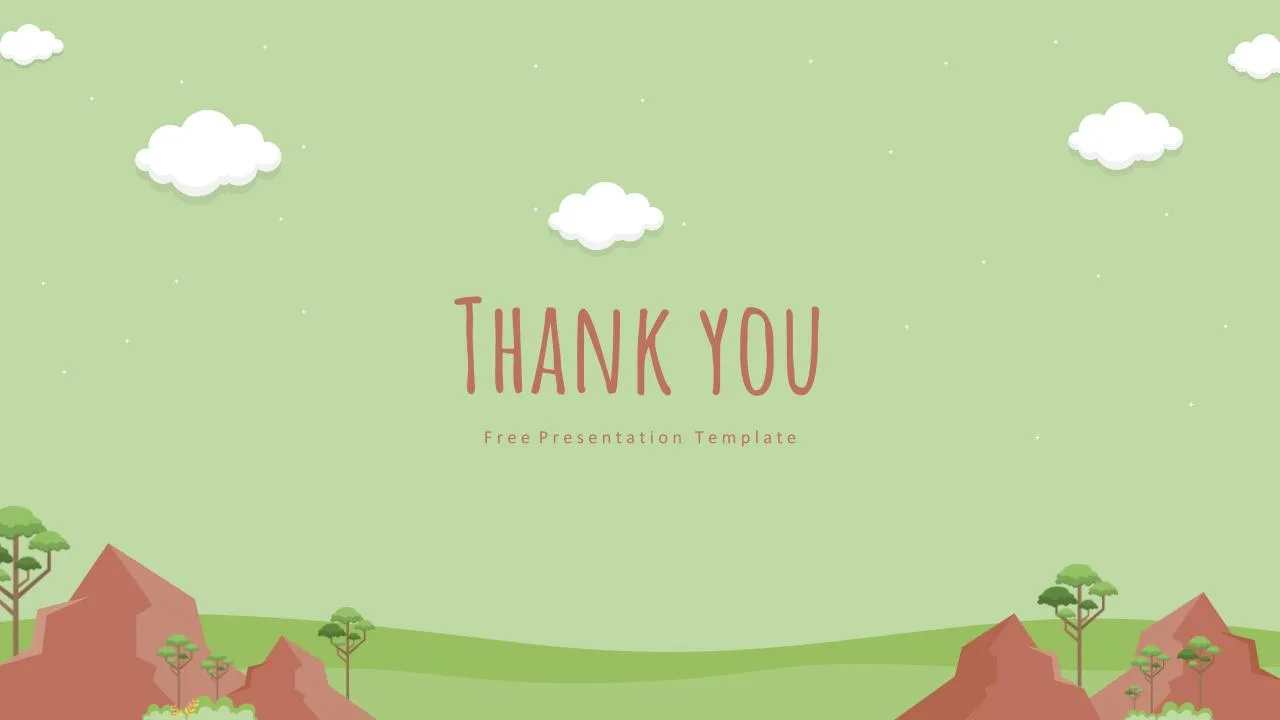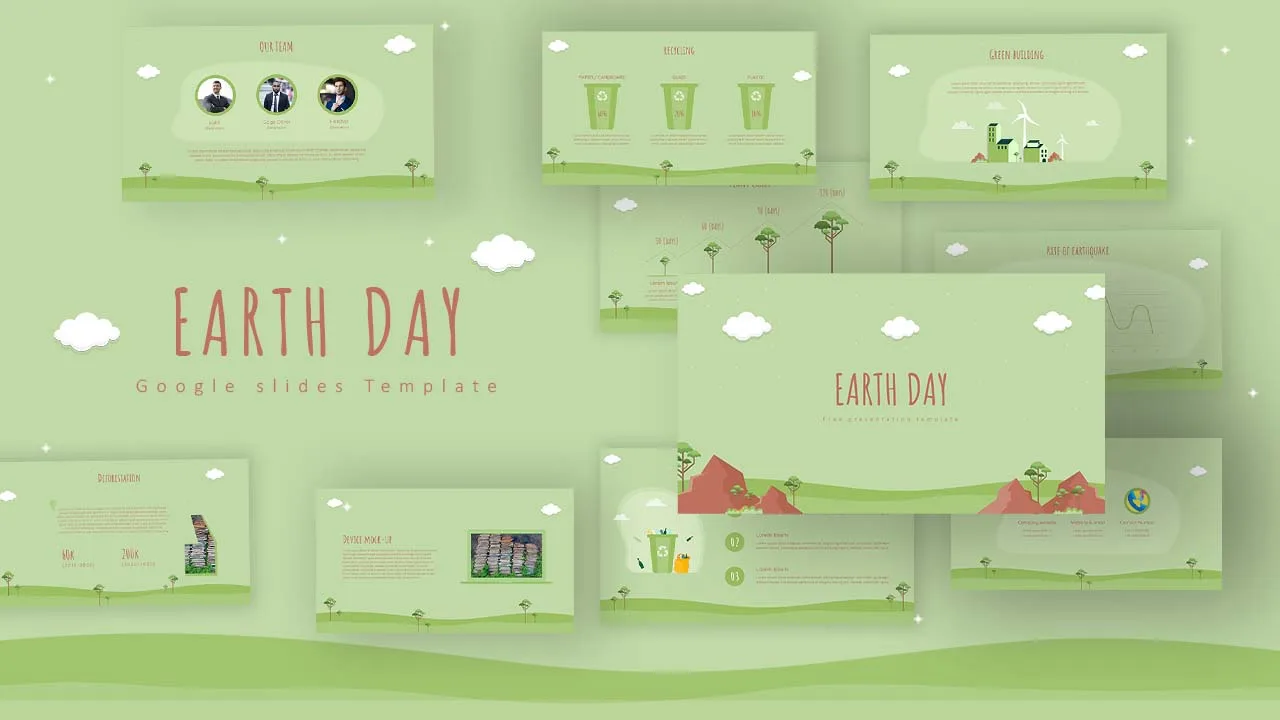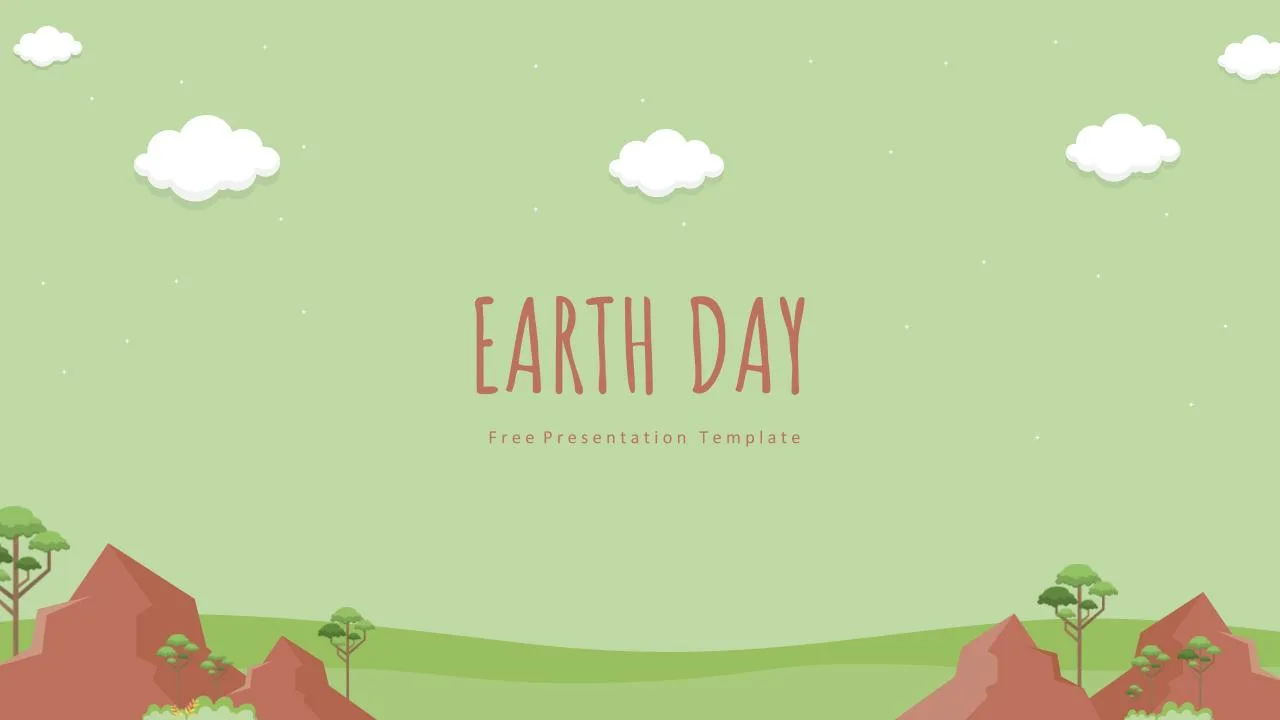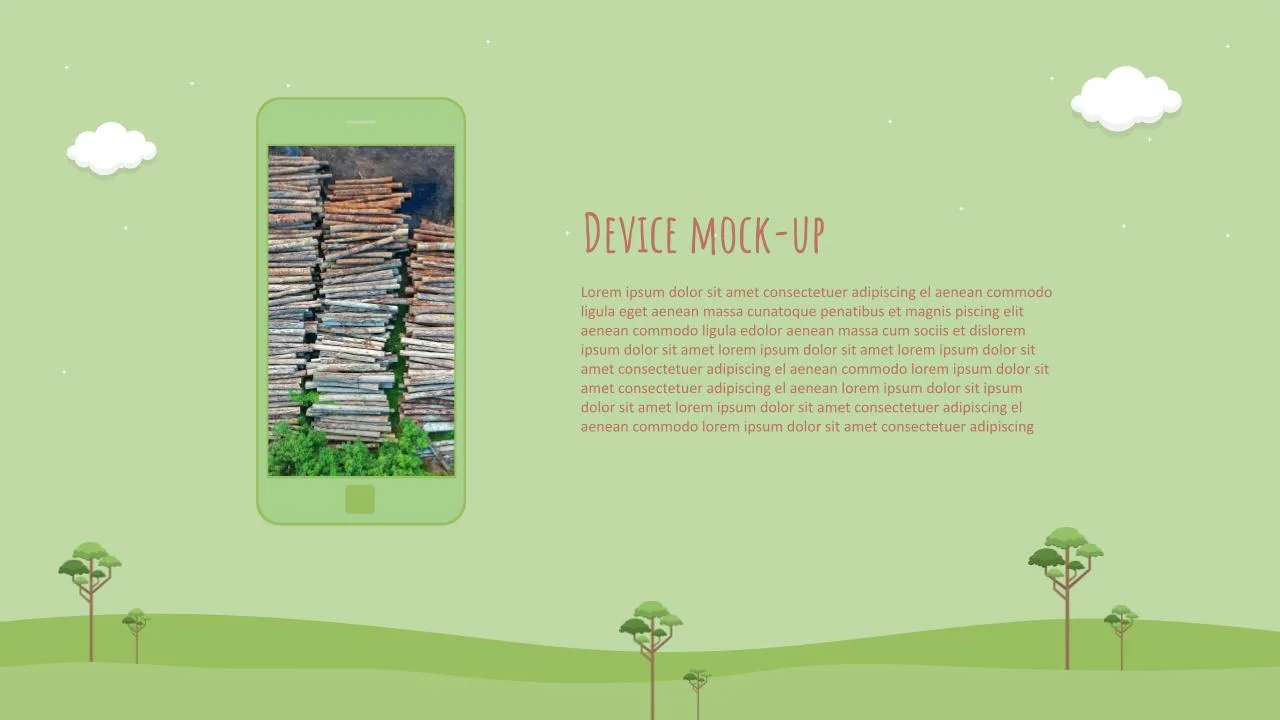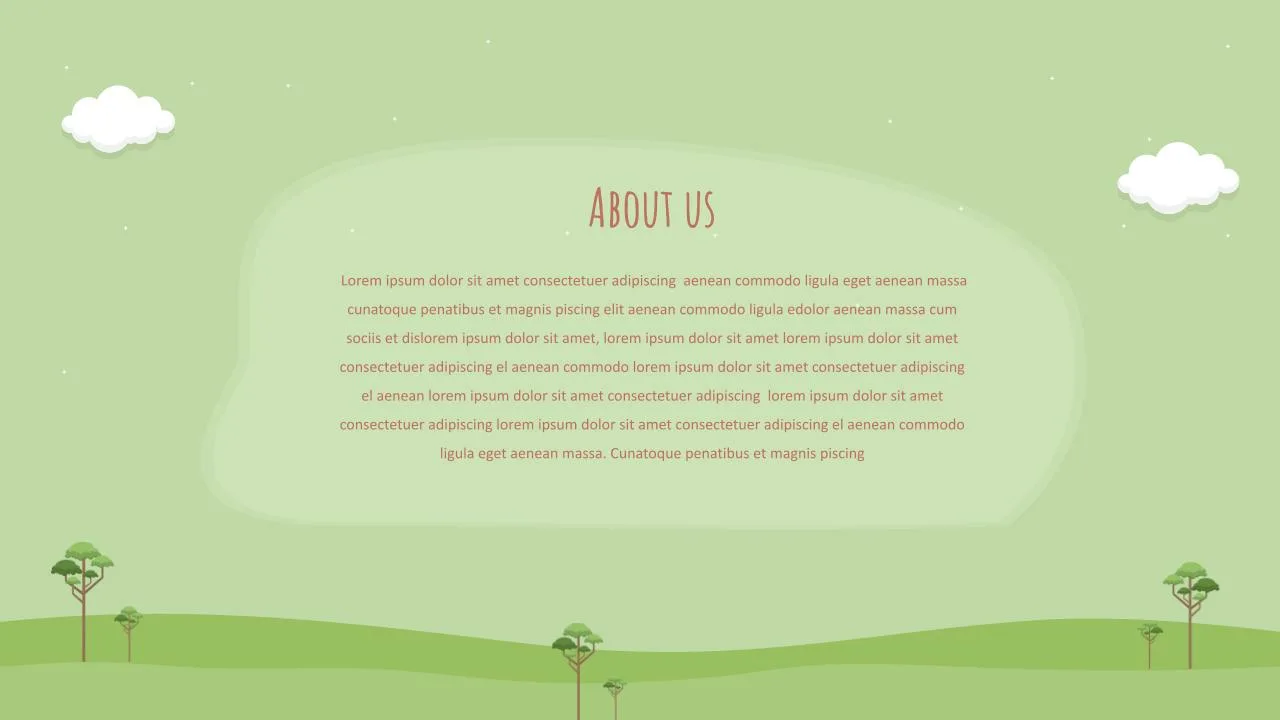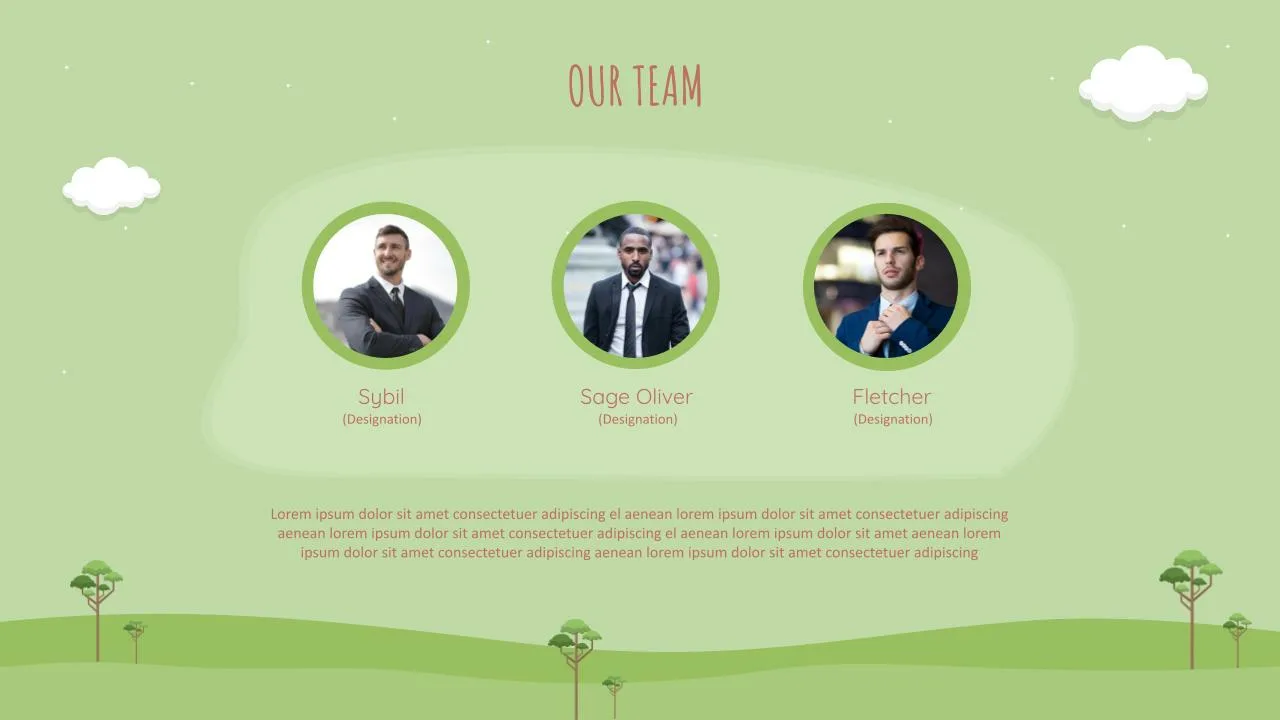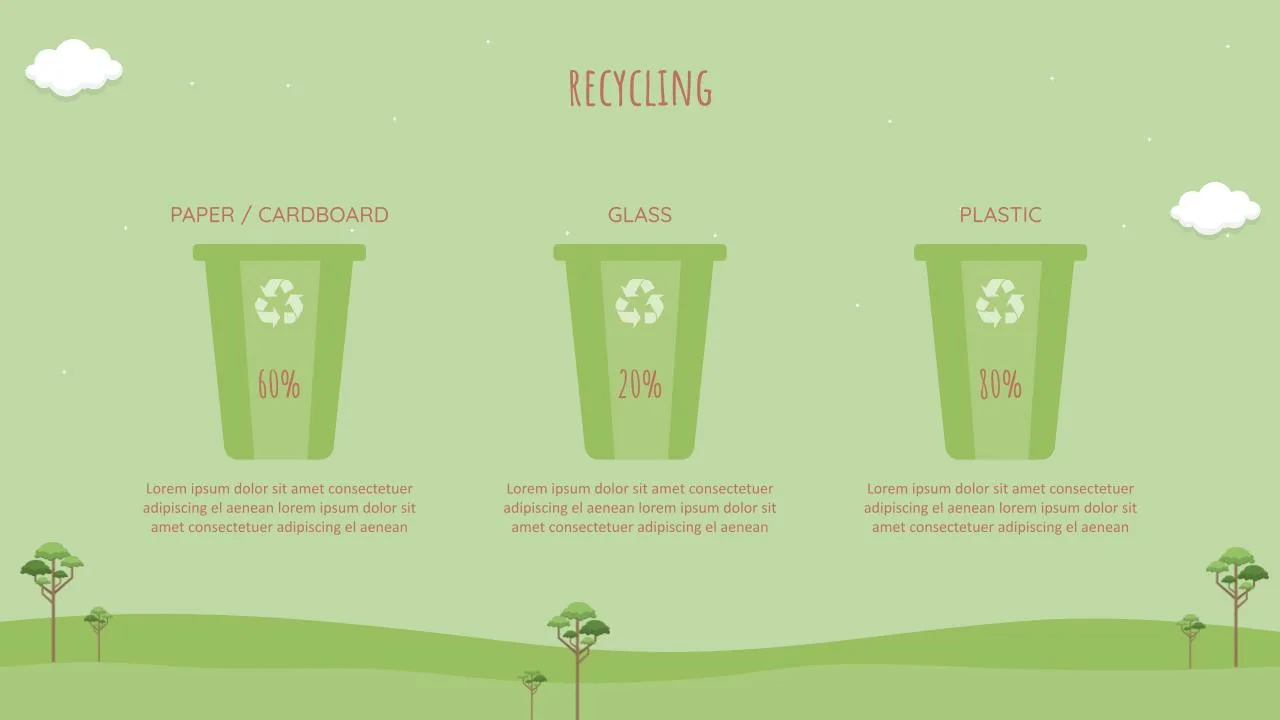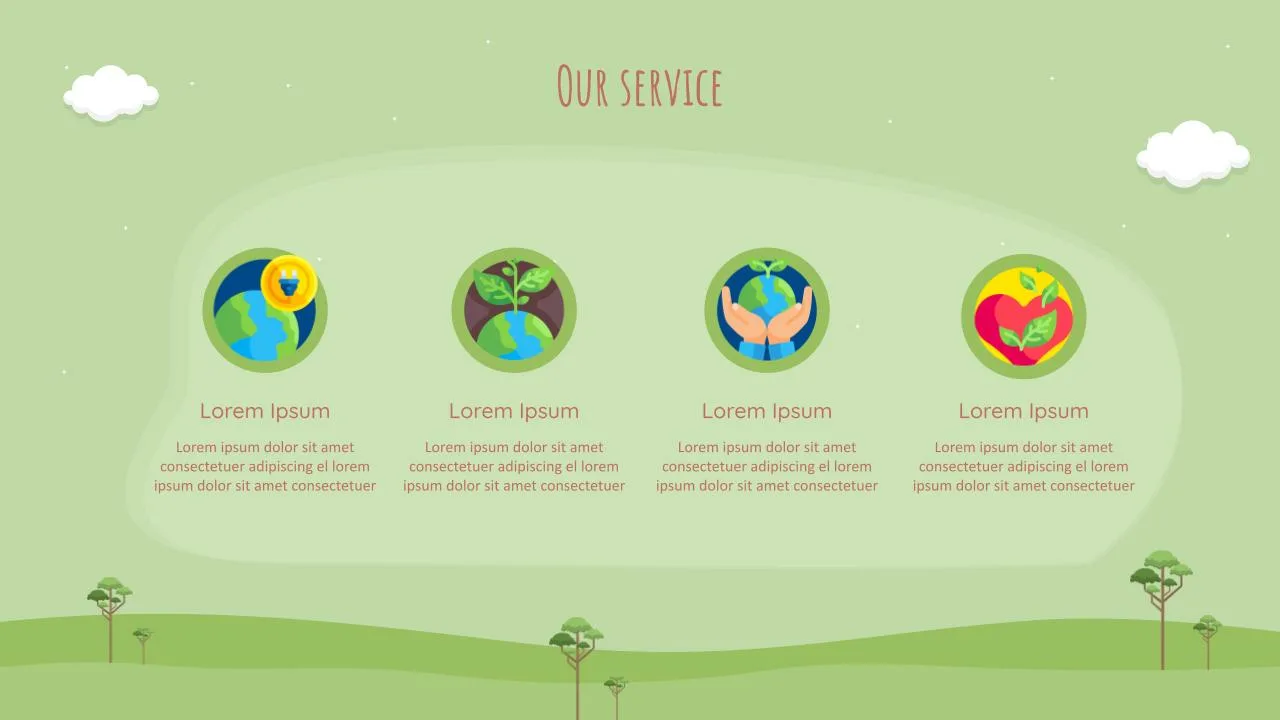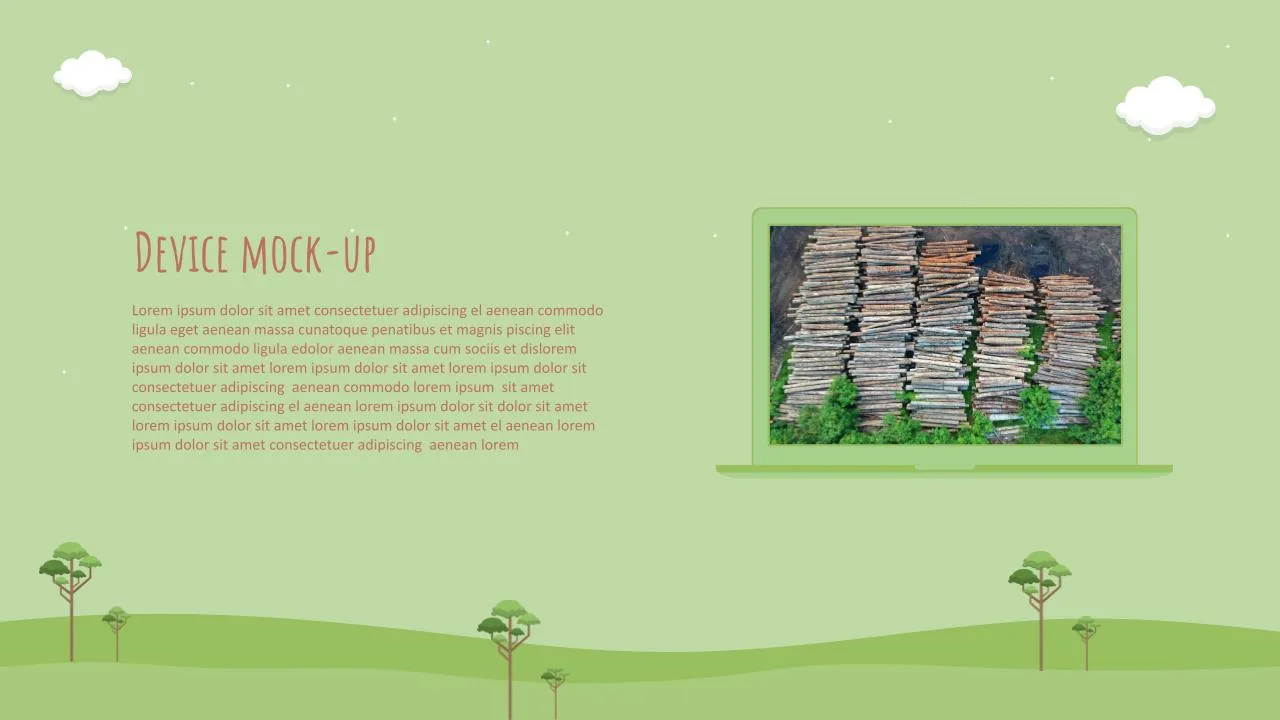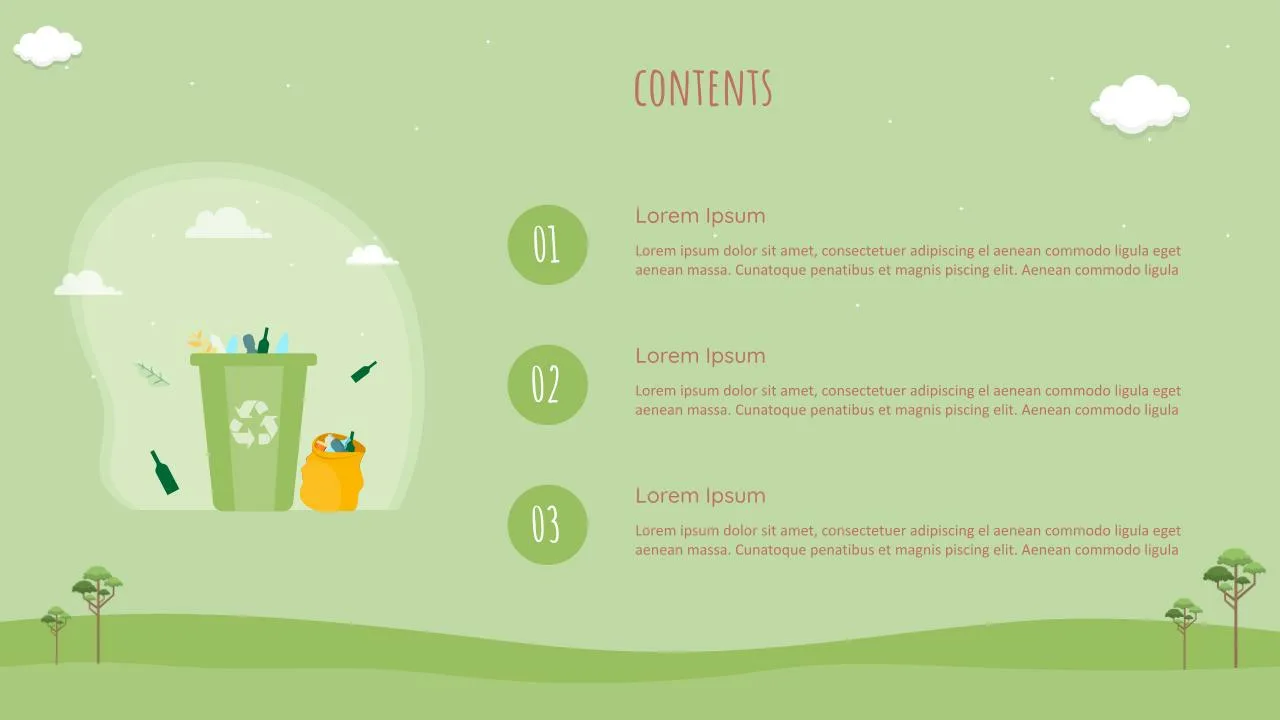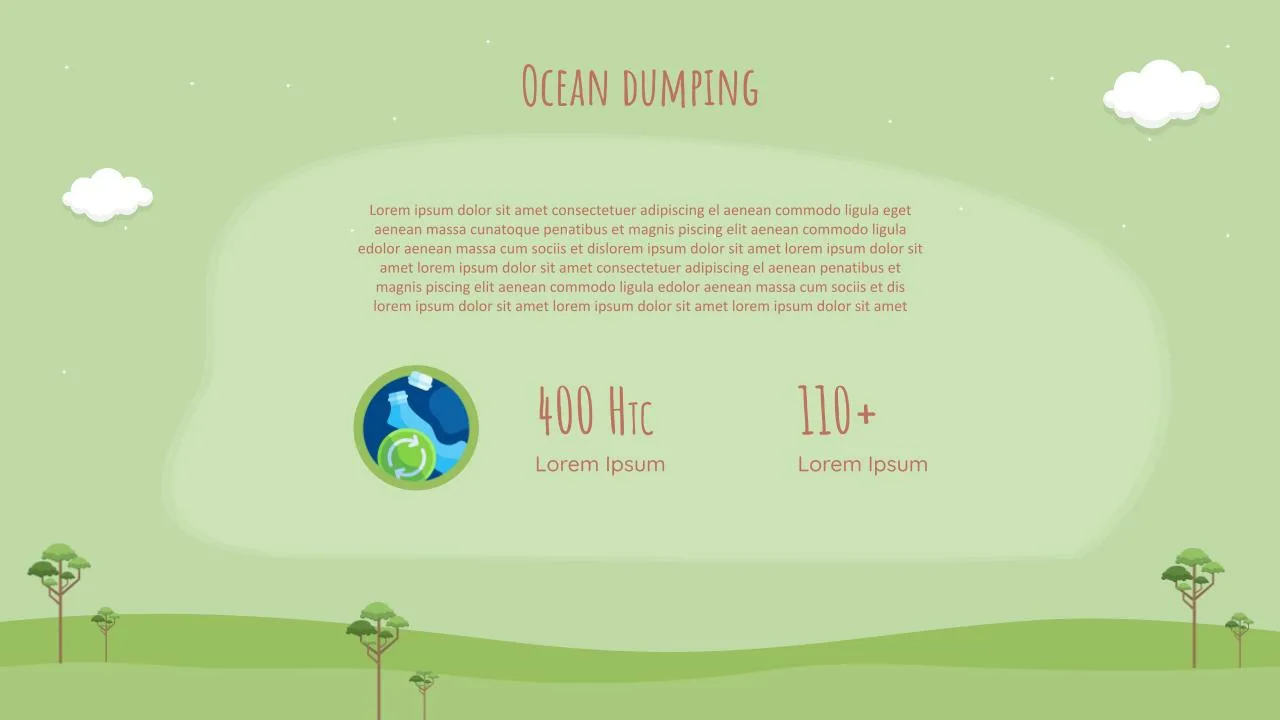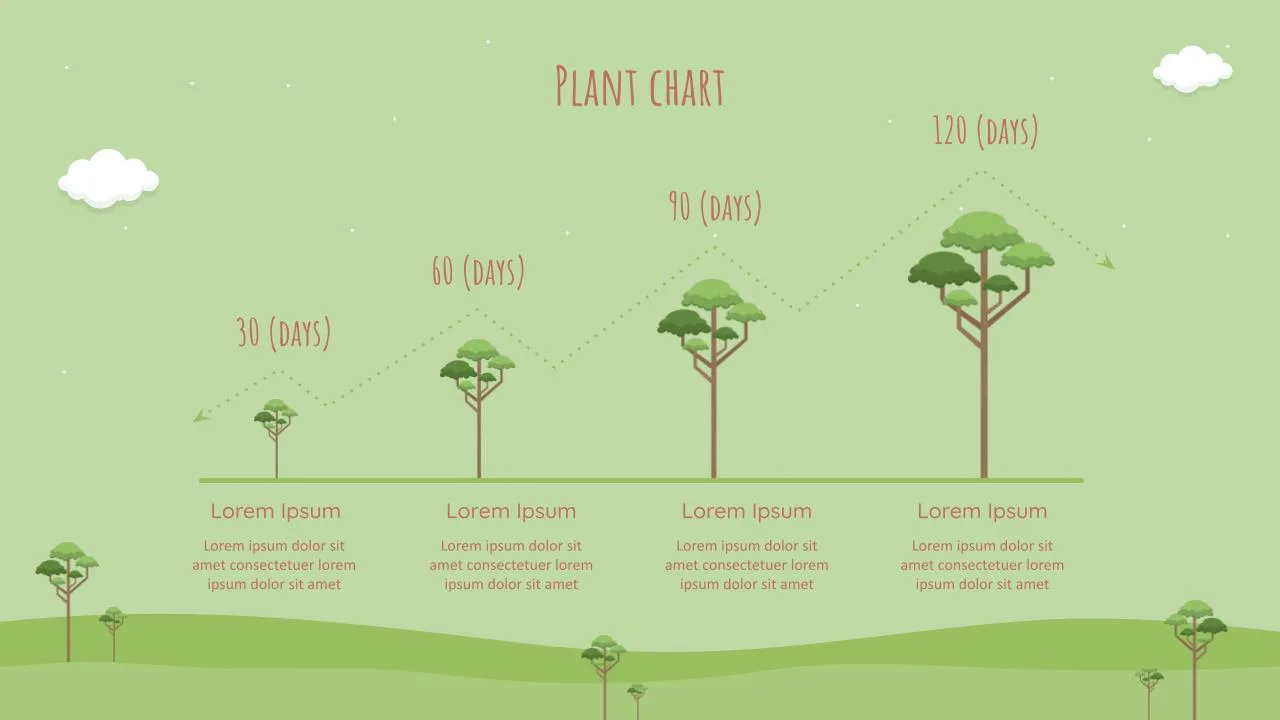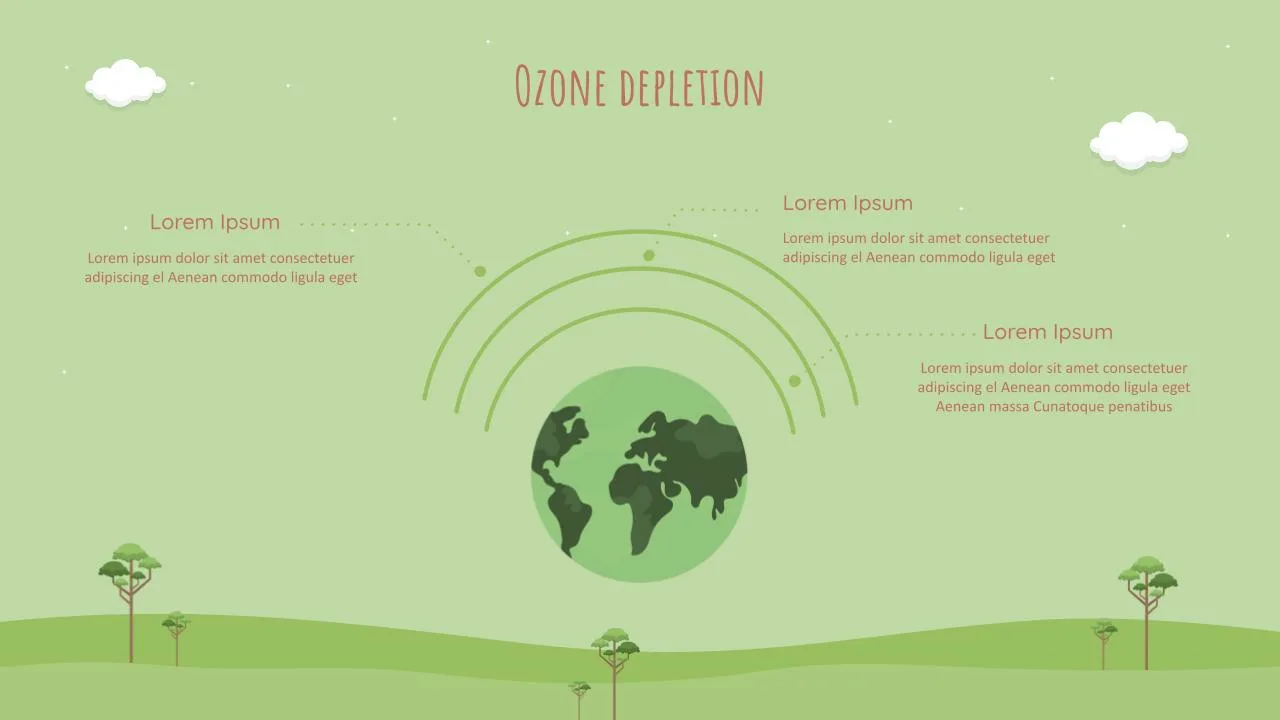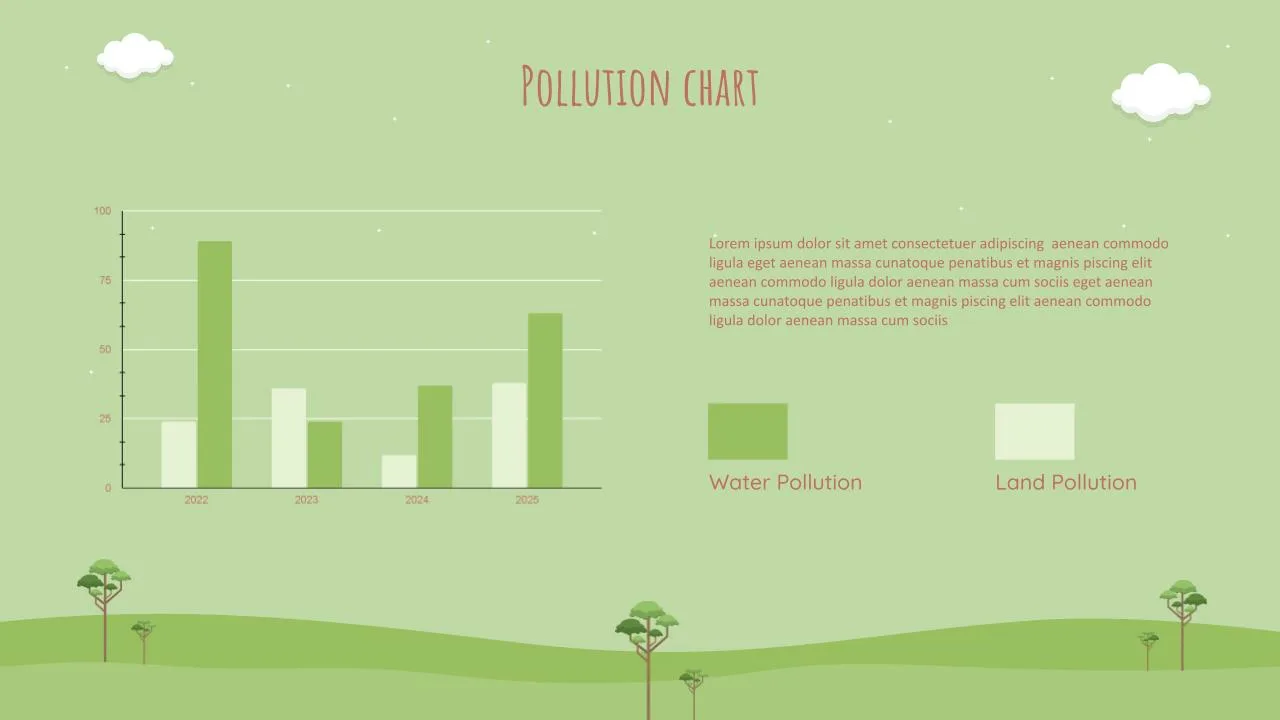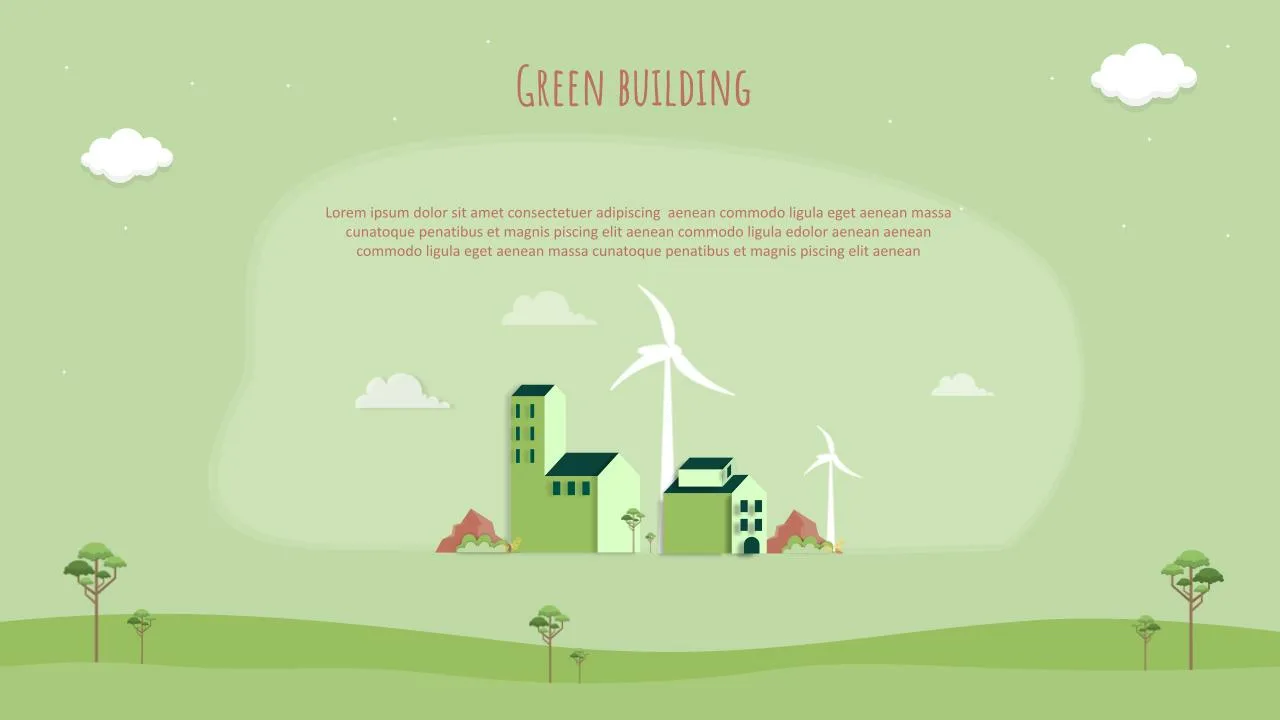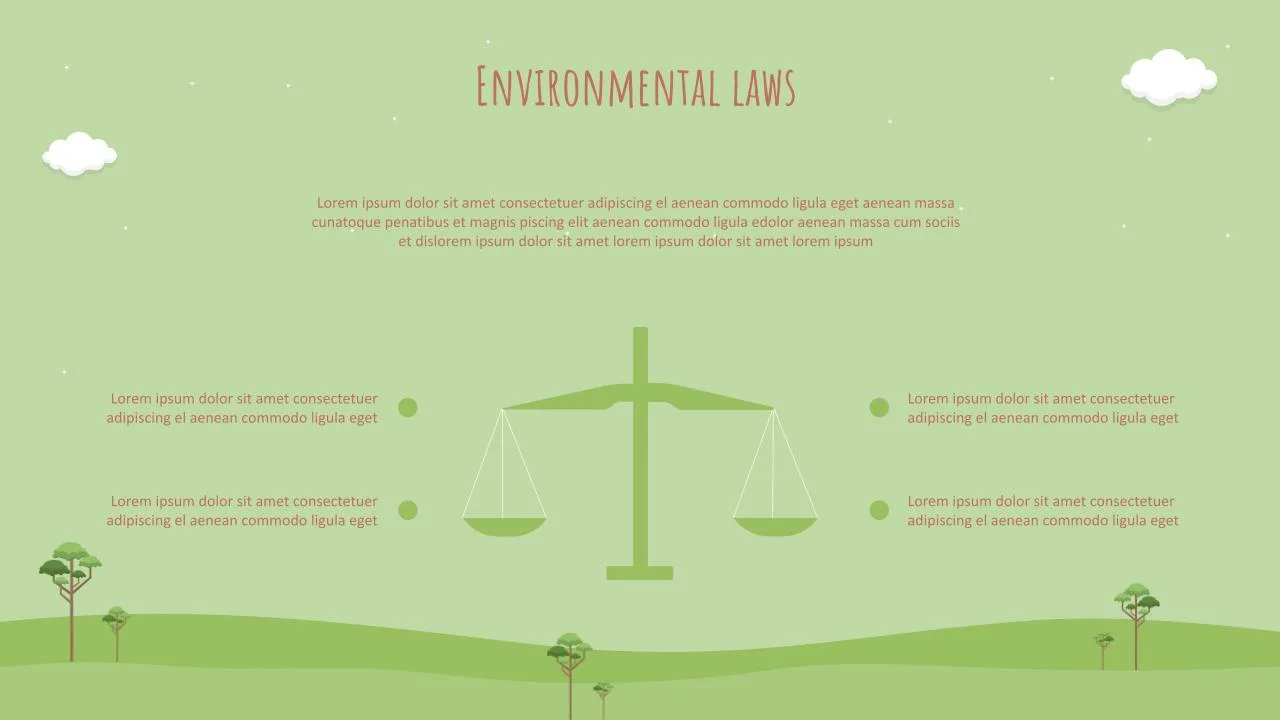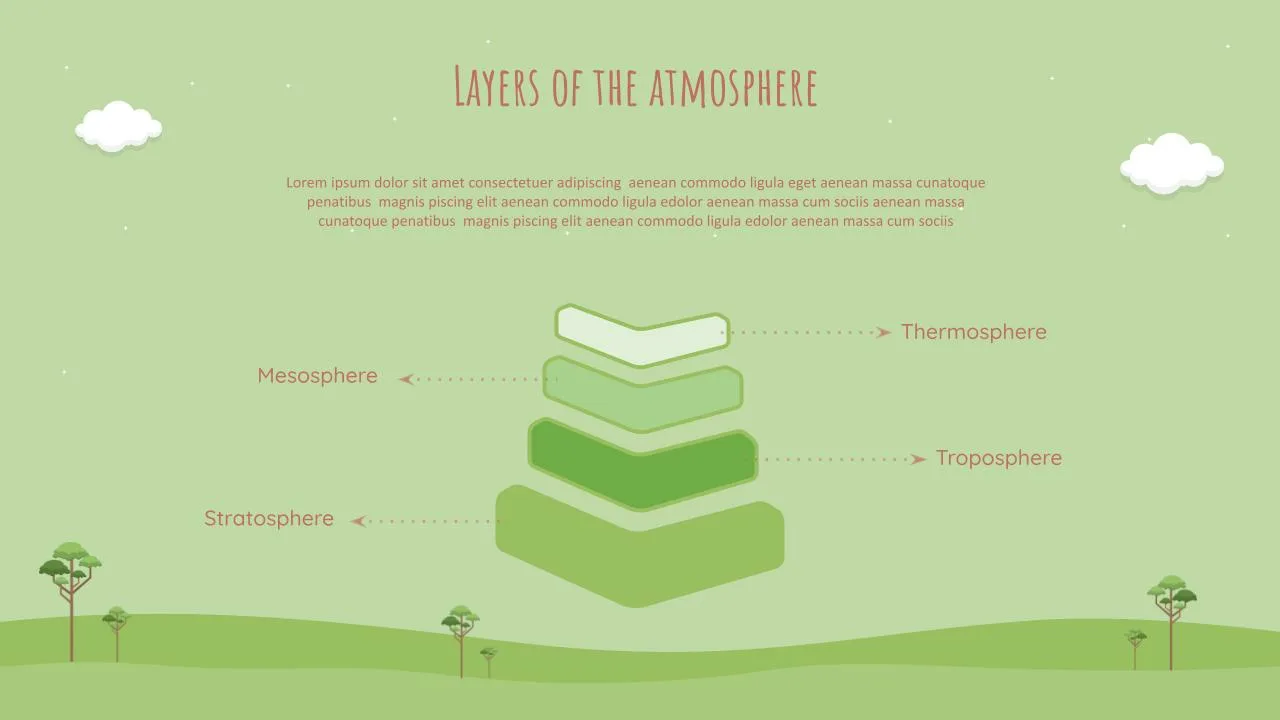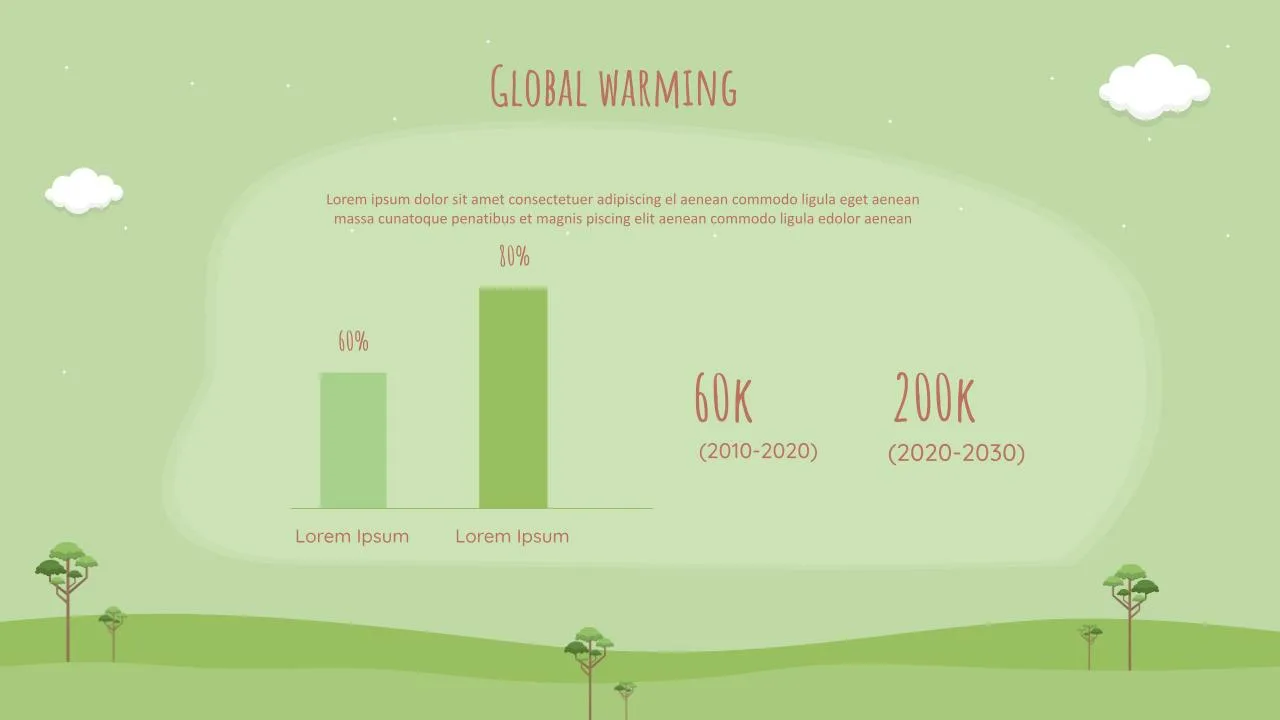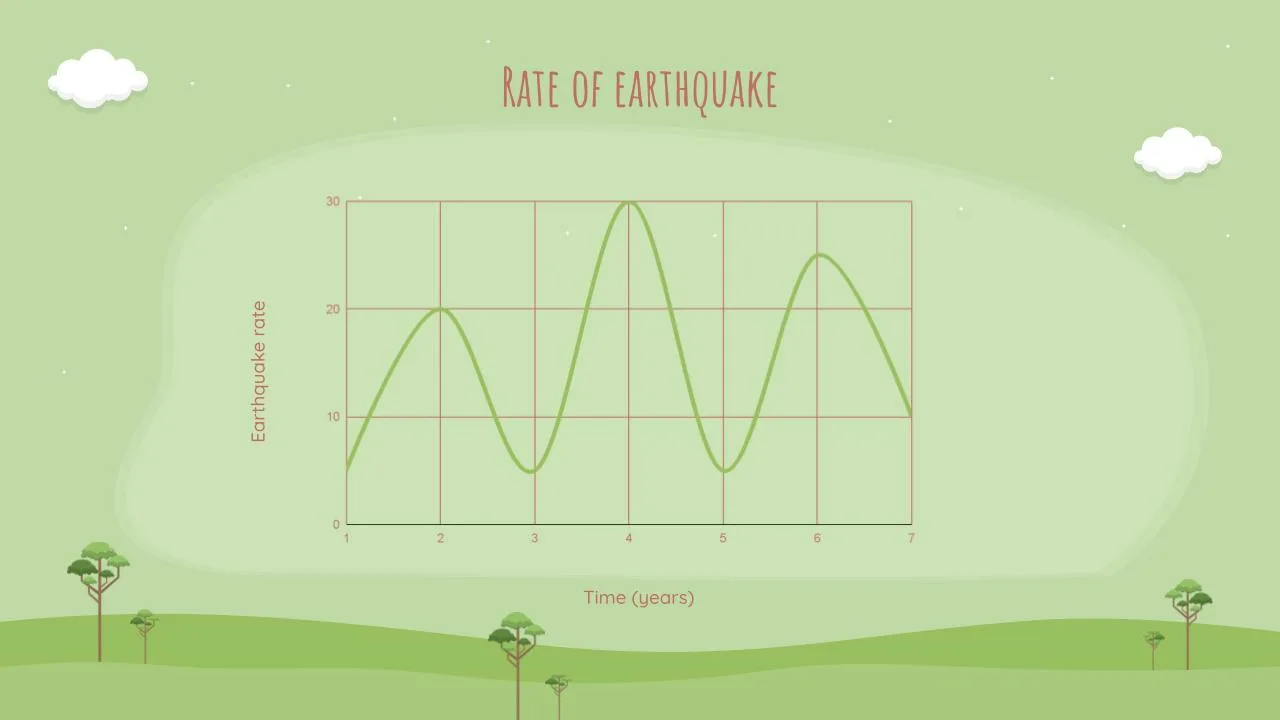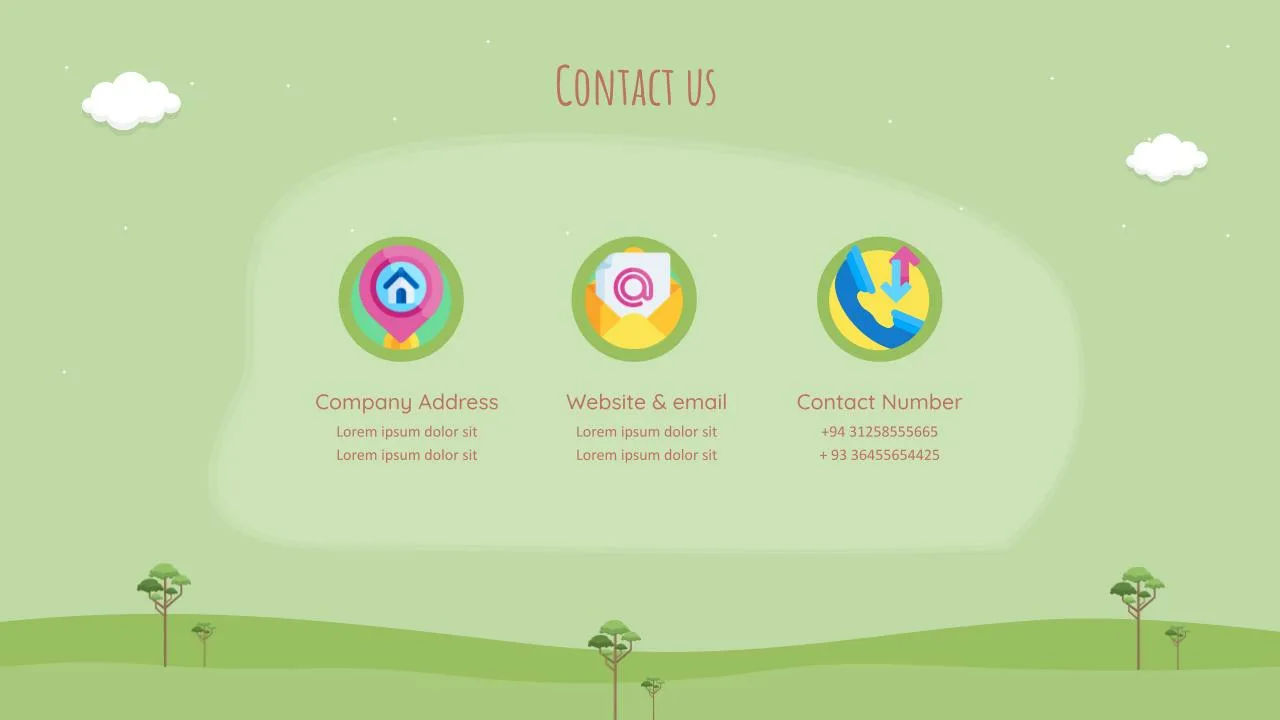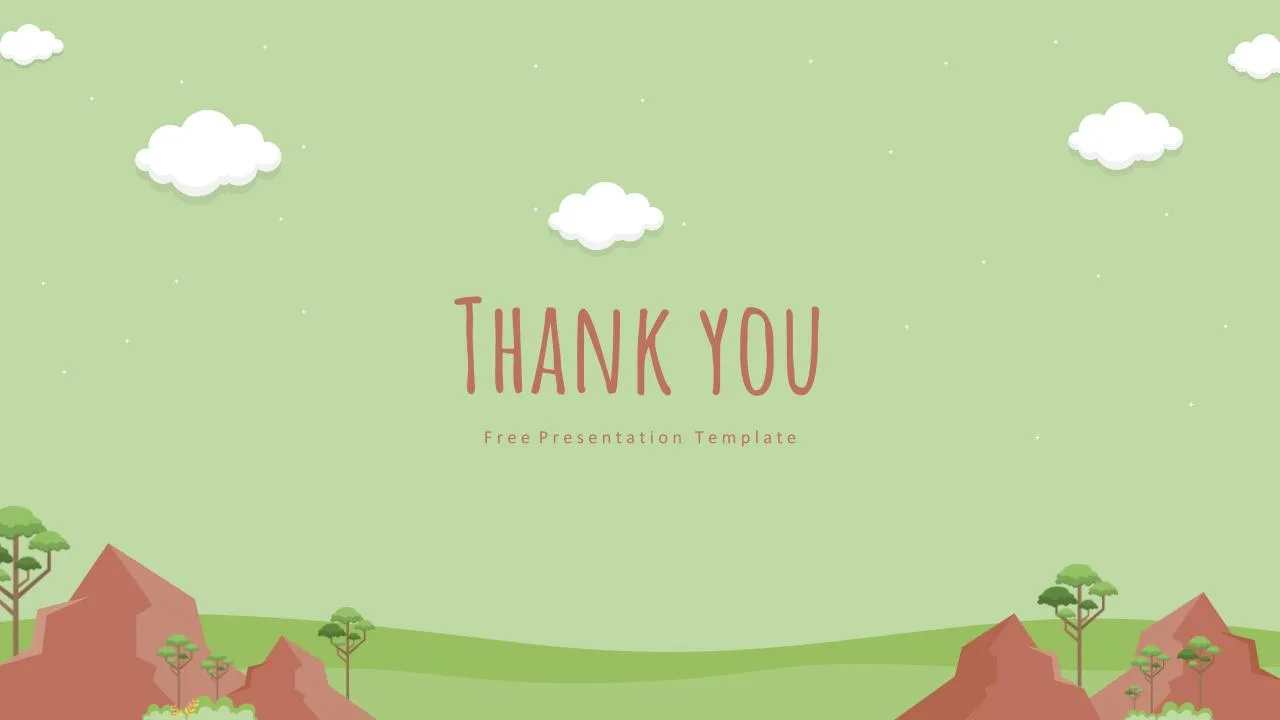 The free earth day slides template is an all-in-one presentation deck for environmental awareness workshops and tutorials. Business professionals, politicians, environmentalists, NGOs, administrators, and earth lovers can use the free google slides theme for the world's sustainable development initiatives. This symbolic presentation design never asks what topic you will present since it has the popular light olive-green background themes. The template contains visuals of trees, huts, and plants with olive green background. In addition, all the featured themes represent the judicious use of natural resources and the symbiotic relationship between the plant and animal kingdom.
The free earth day google slides template has many designs matching the presentation theme. It begins with a cover slide headlined earth day. The content slide next to the cover shows a picture of the dustbin. The 'about us' slide has a landscaping photo with trees, a team template, recycling template with in-organic waste disposal pictures. Our service template has four photo placeholders that show earth day pictures and, next to this, a slide displaying ocean dumping and environmental issues. After this, the tree diagram plant chart for growth presentation and ozone depletion template is next. The following two slides represent a pollution chart and a green building drawing with non-conventional energy devices such as windmills and bio-smokestack.
An environmental day template and layers of the atmosphere diagram are best for students' interest in protecting the earth. Next, there is a chart slideshow for global warming. Next to this, a seismograph shows the rate of the earthquake. The next template is saying about deforestation issues. Finally, a device mockup slide, contact slide, and thank you slide are at the end. Download the free earth day google slide presentation for the environmental day!
Tags