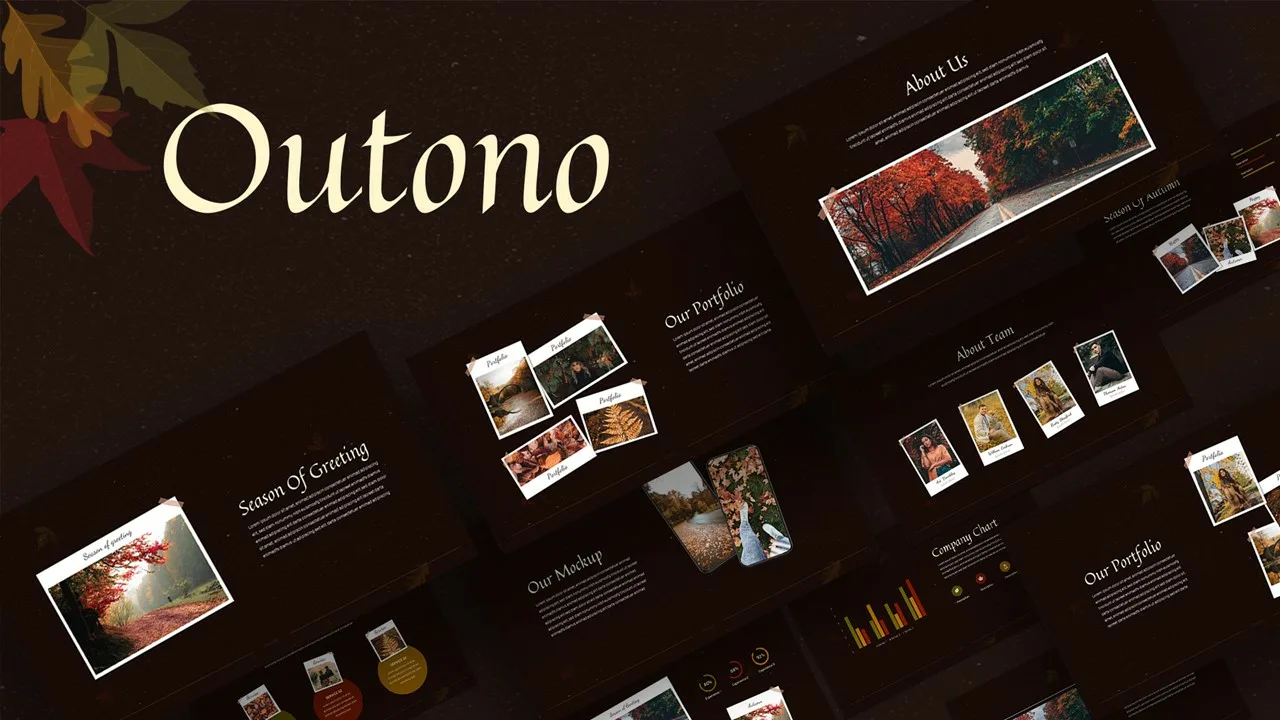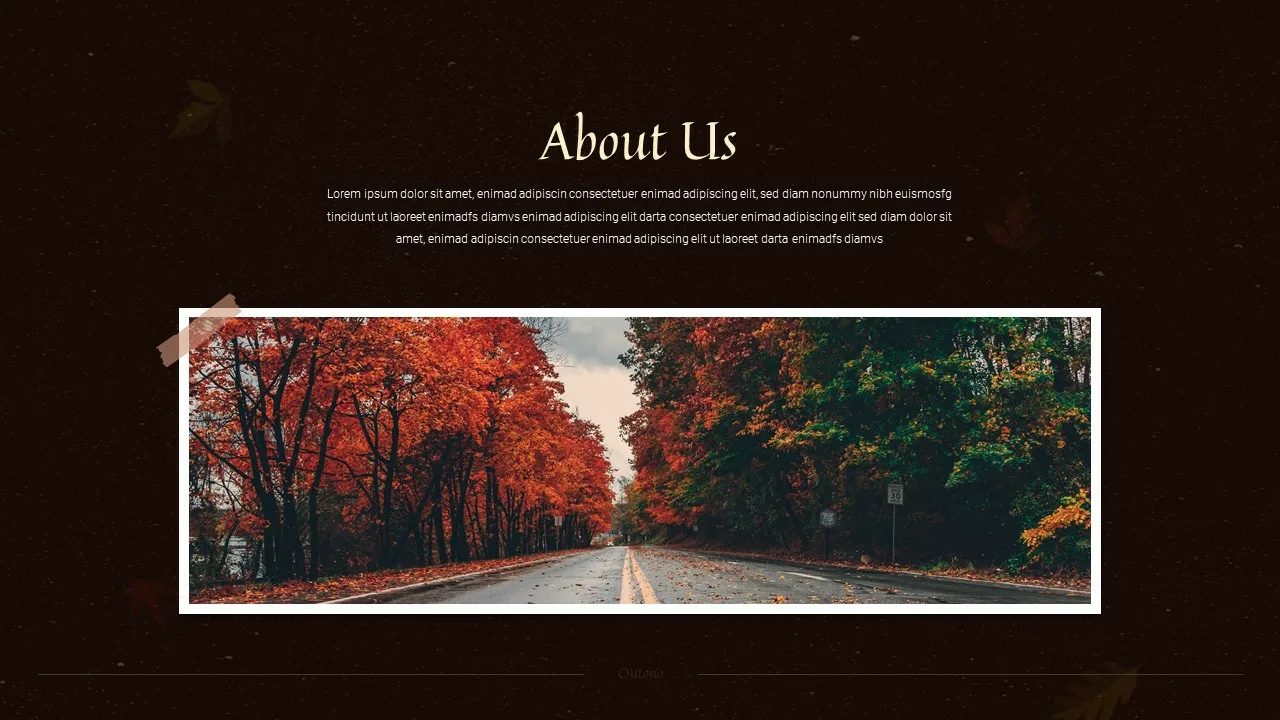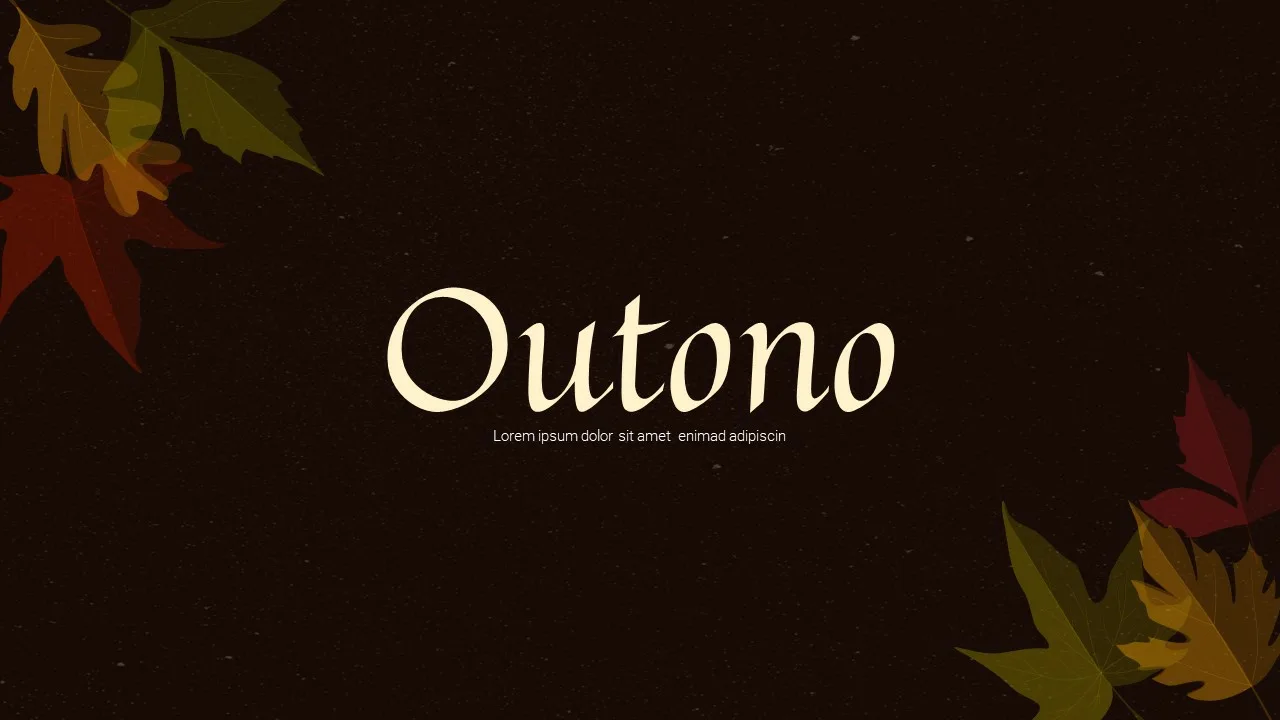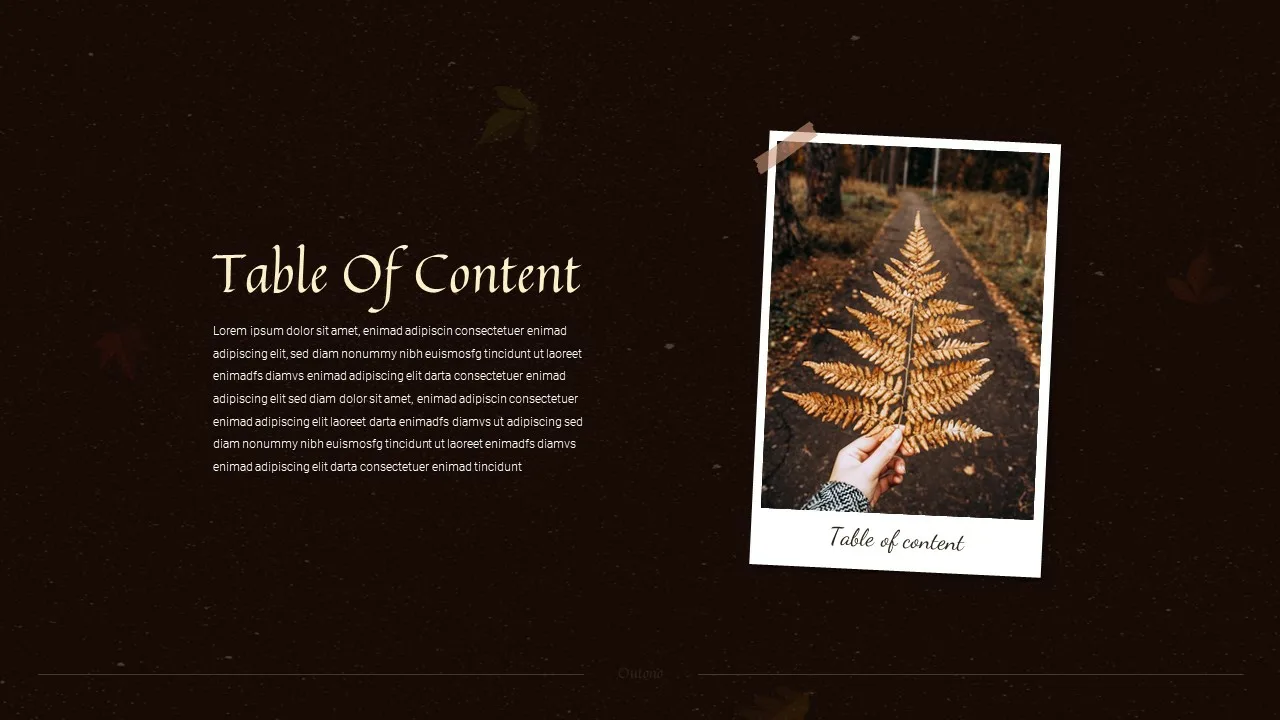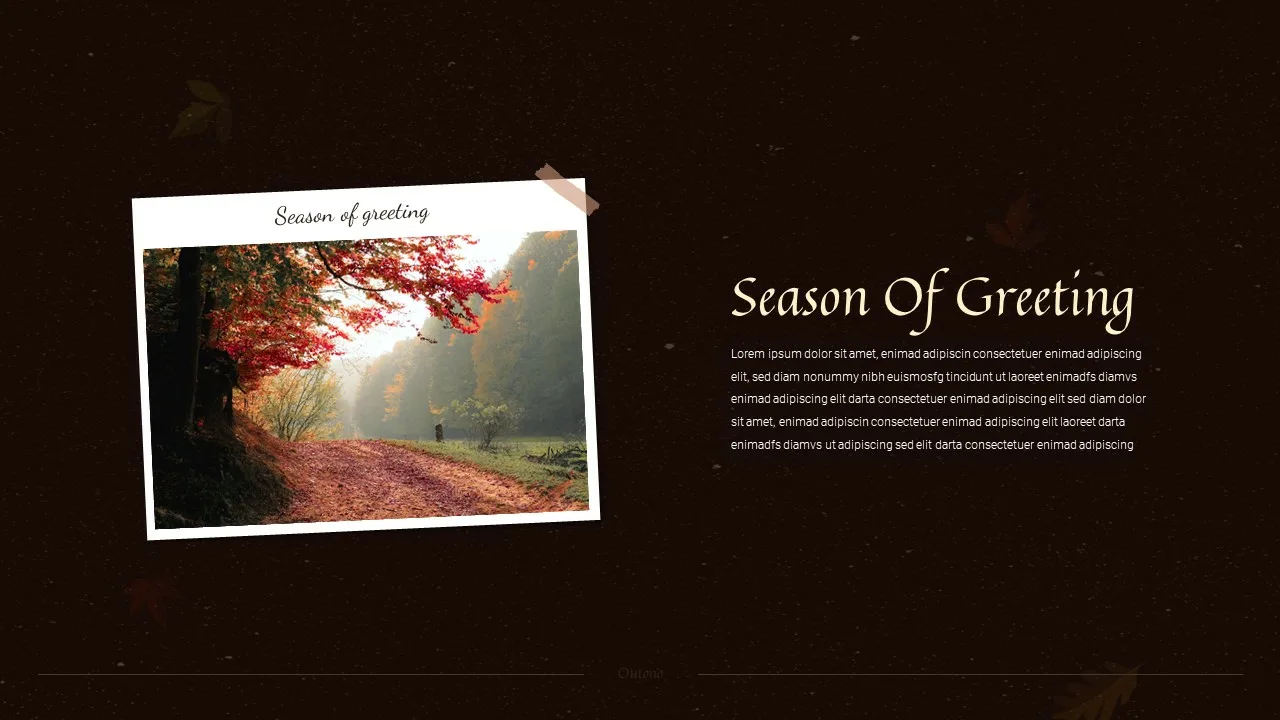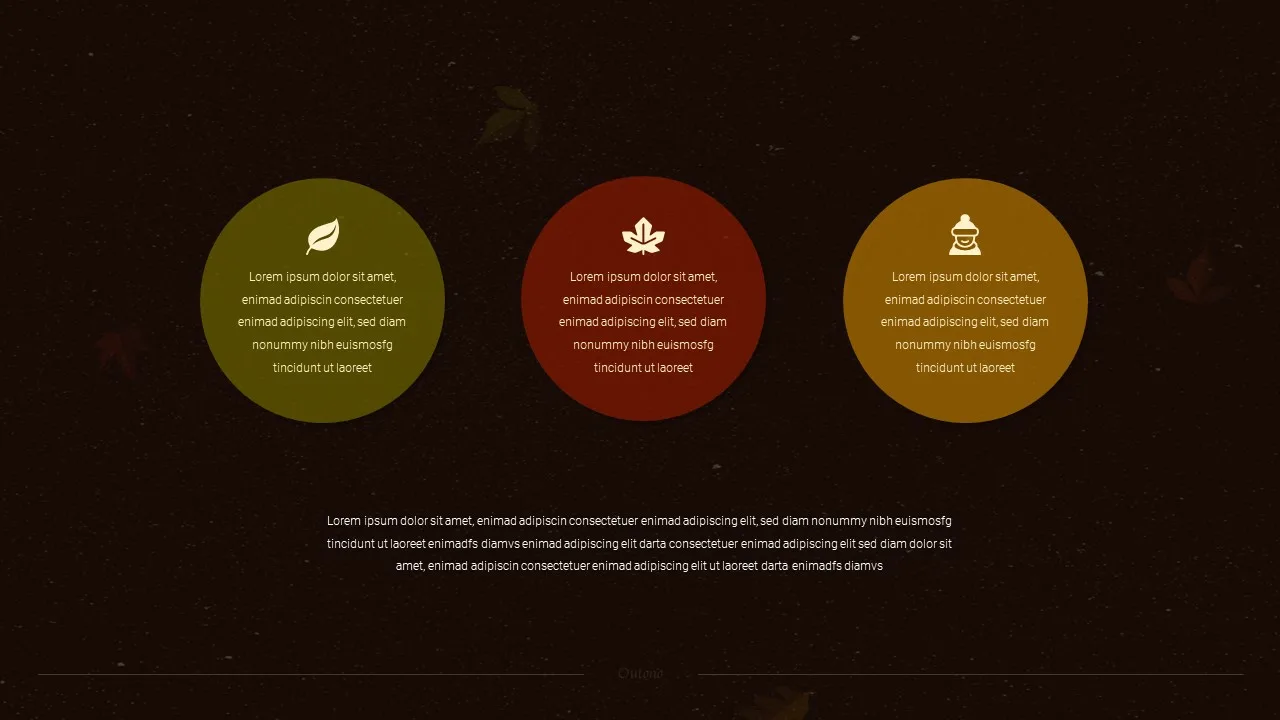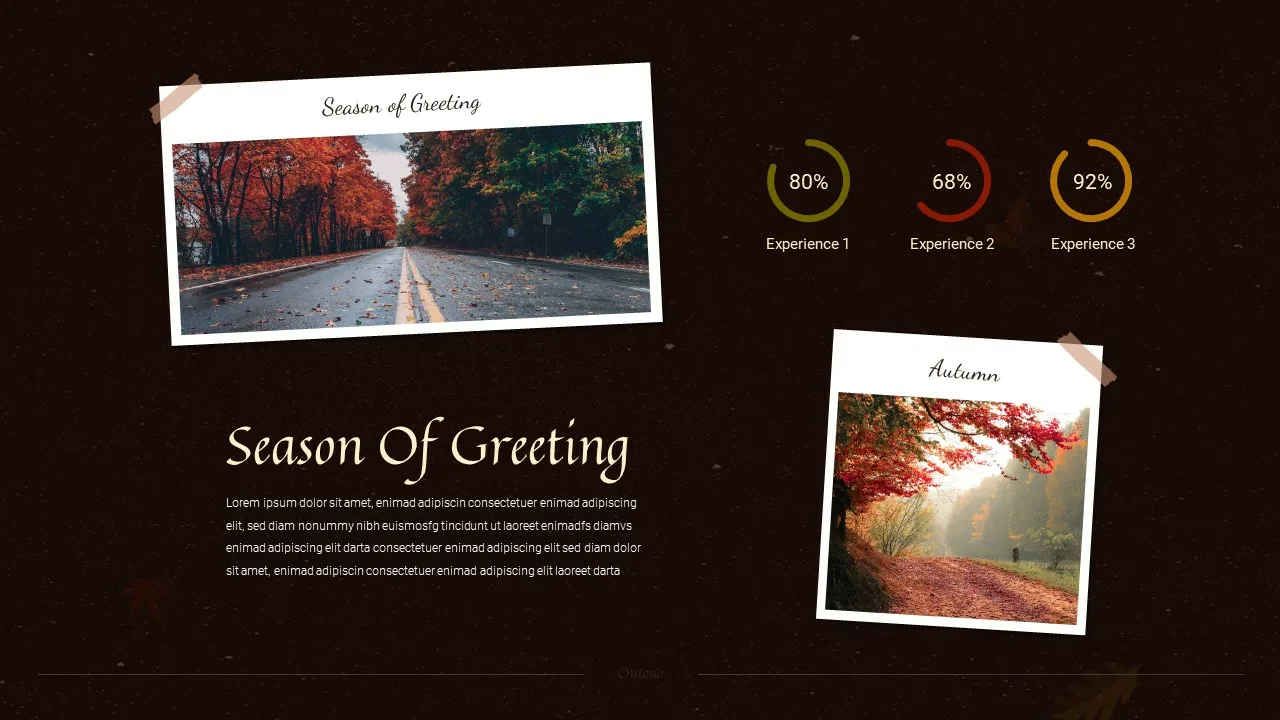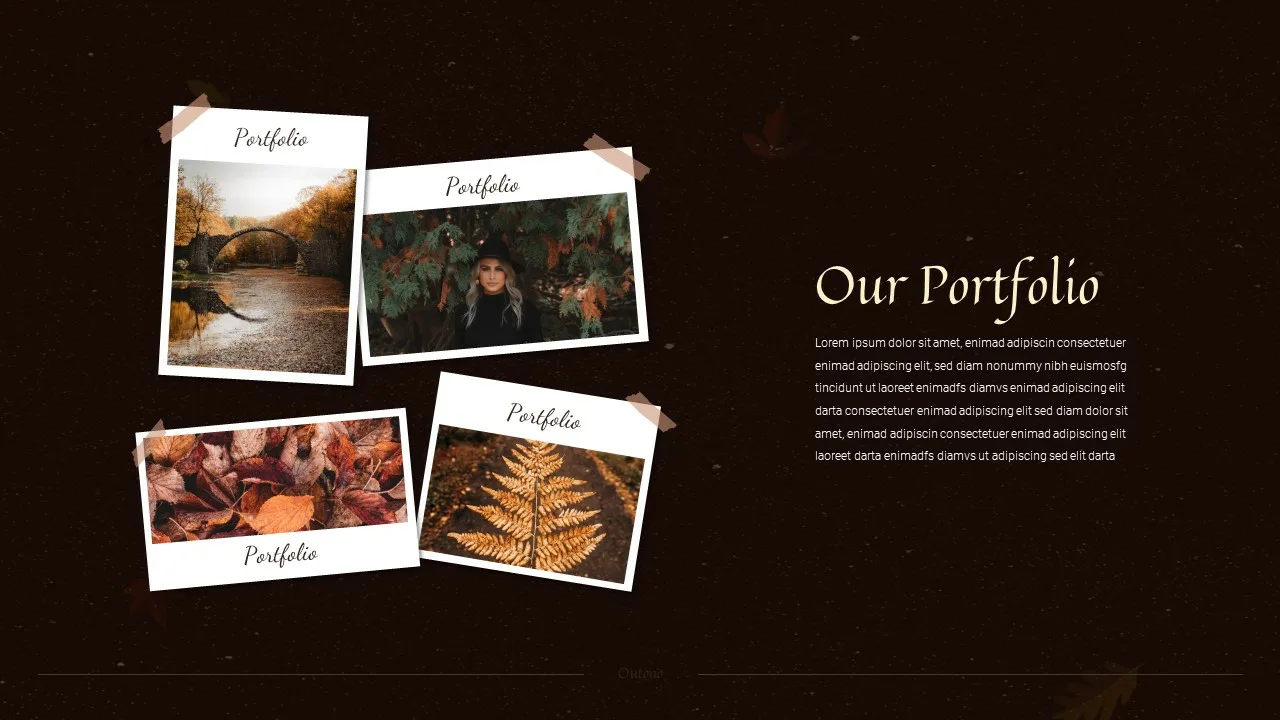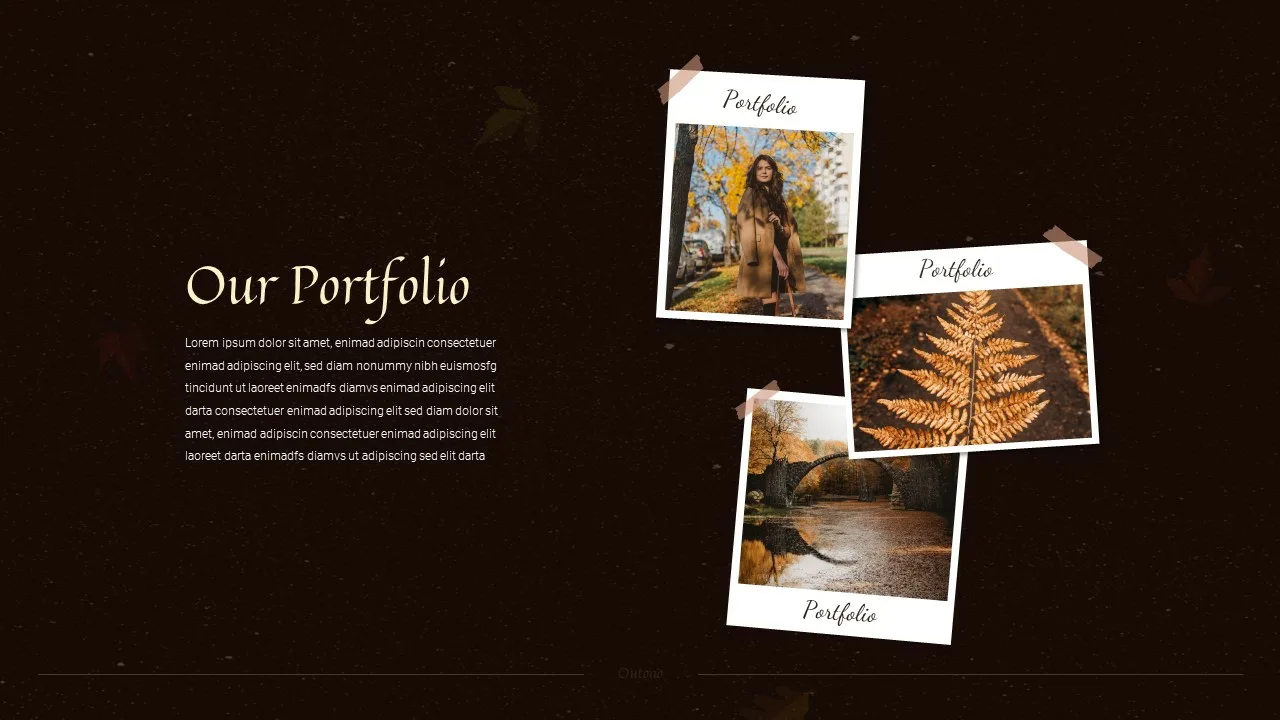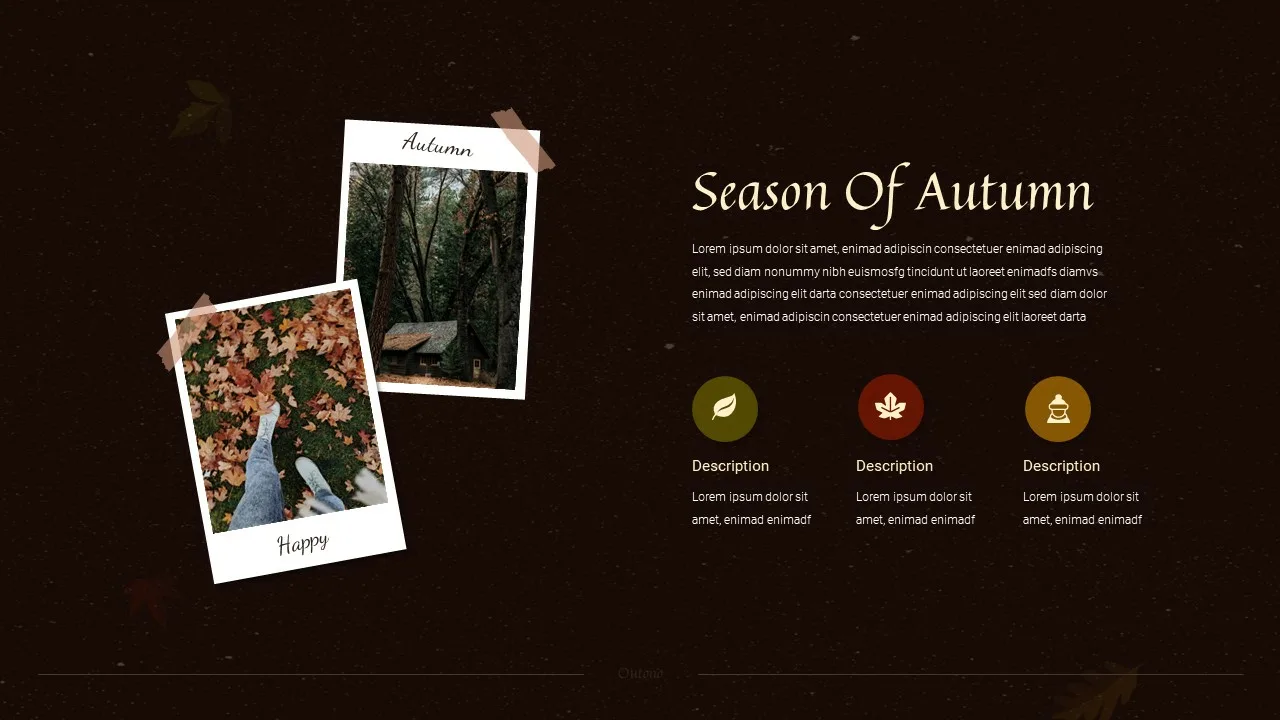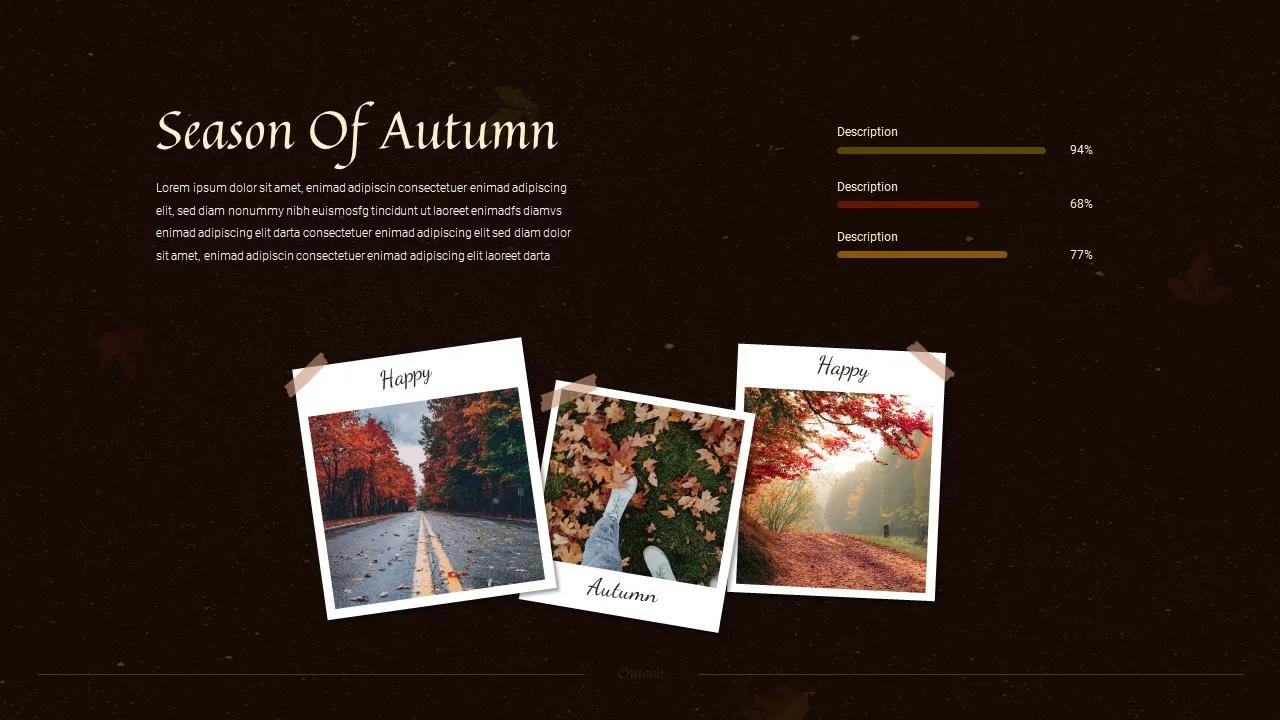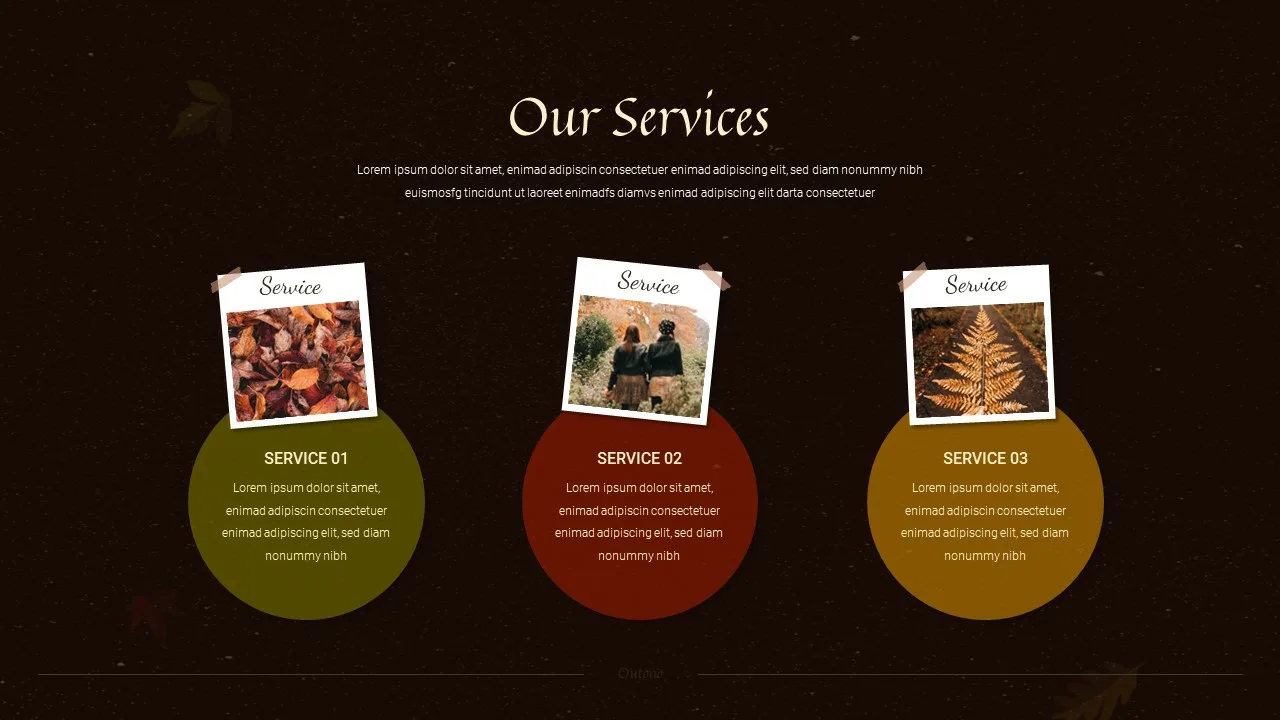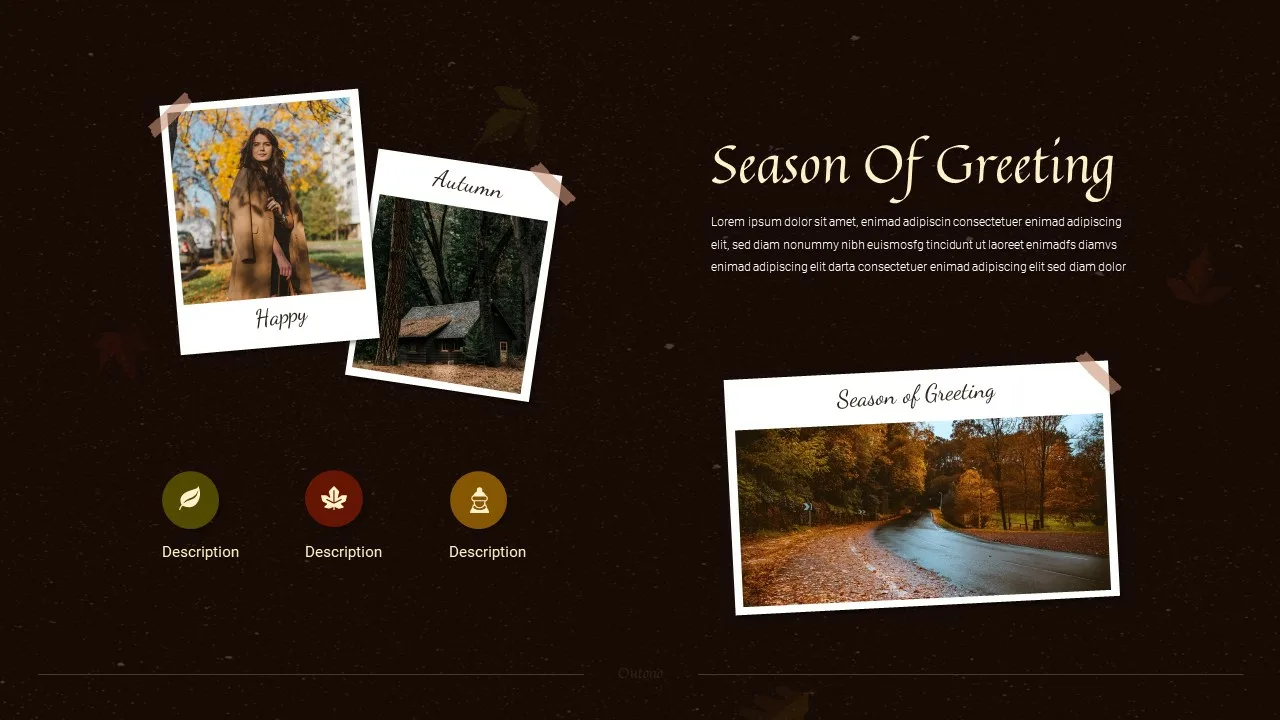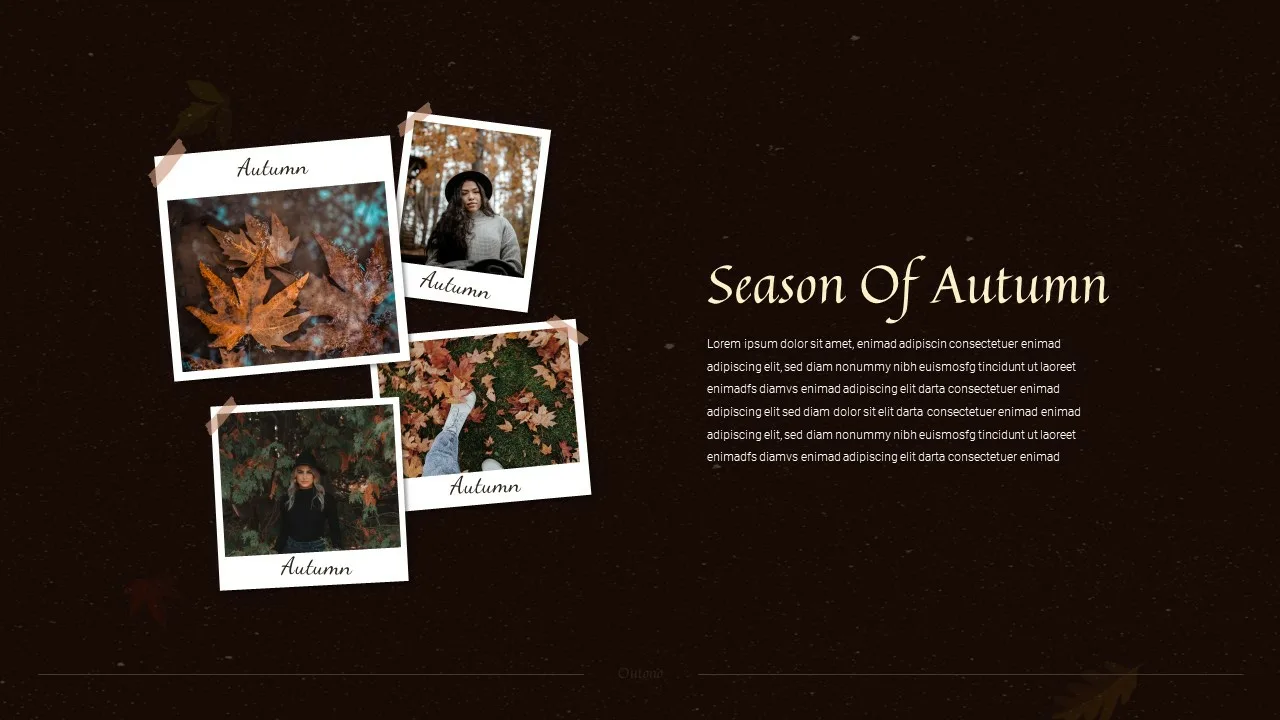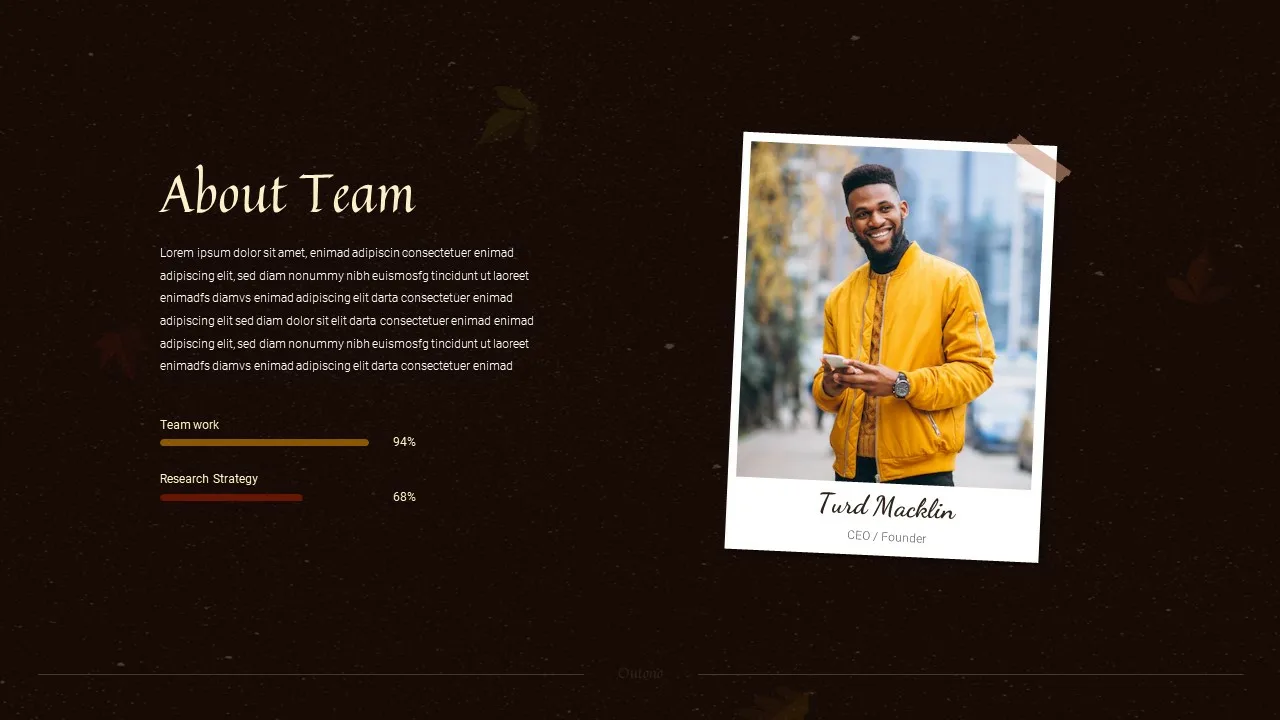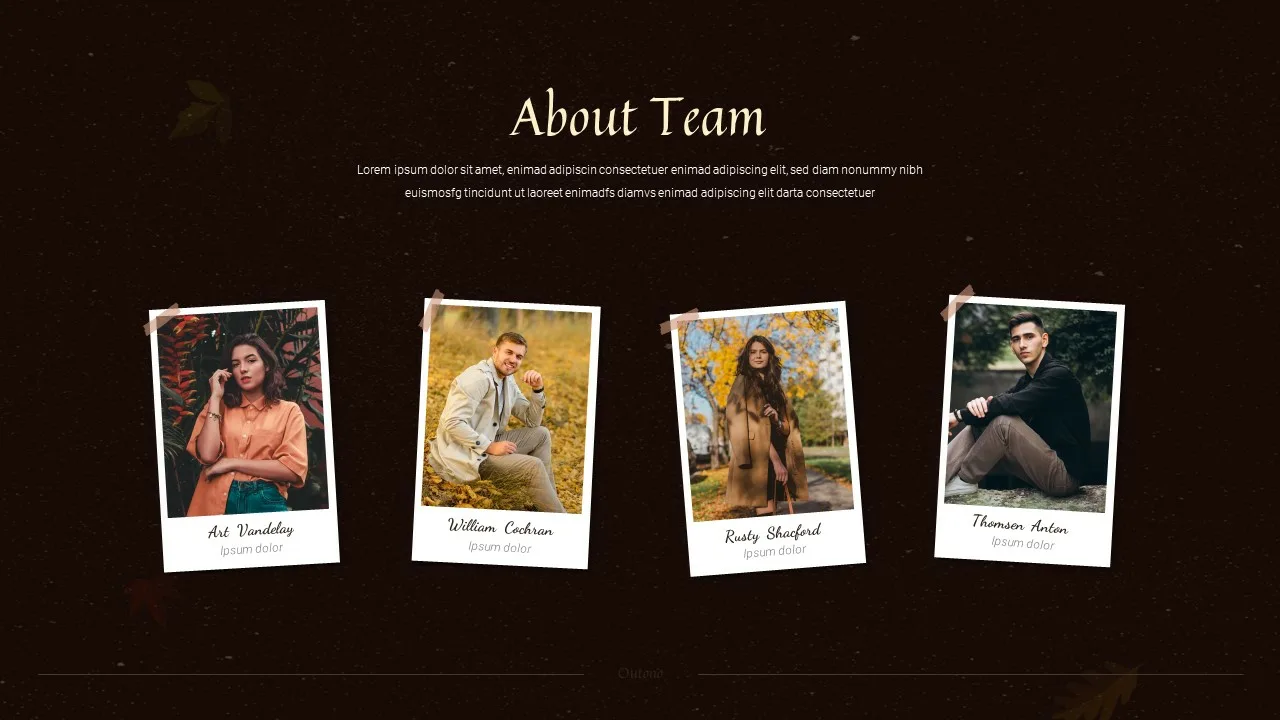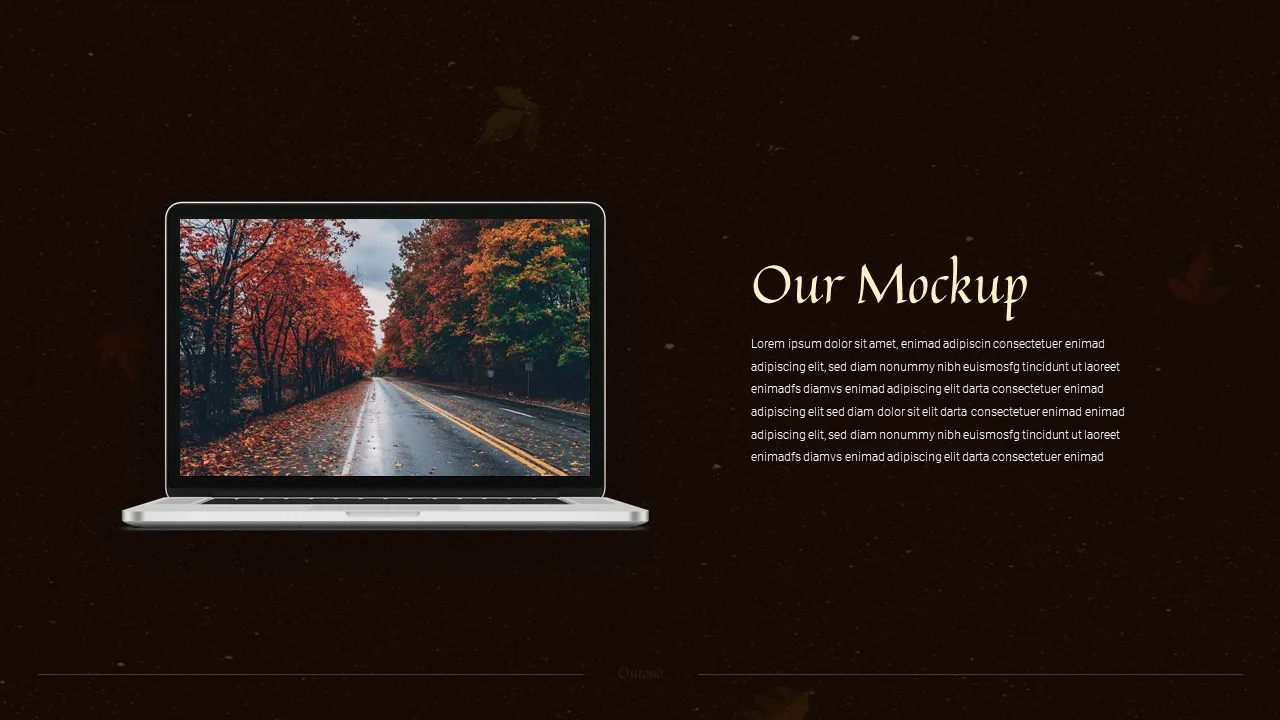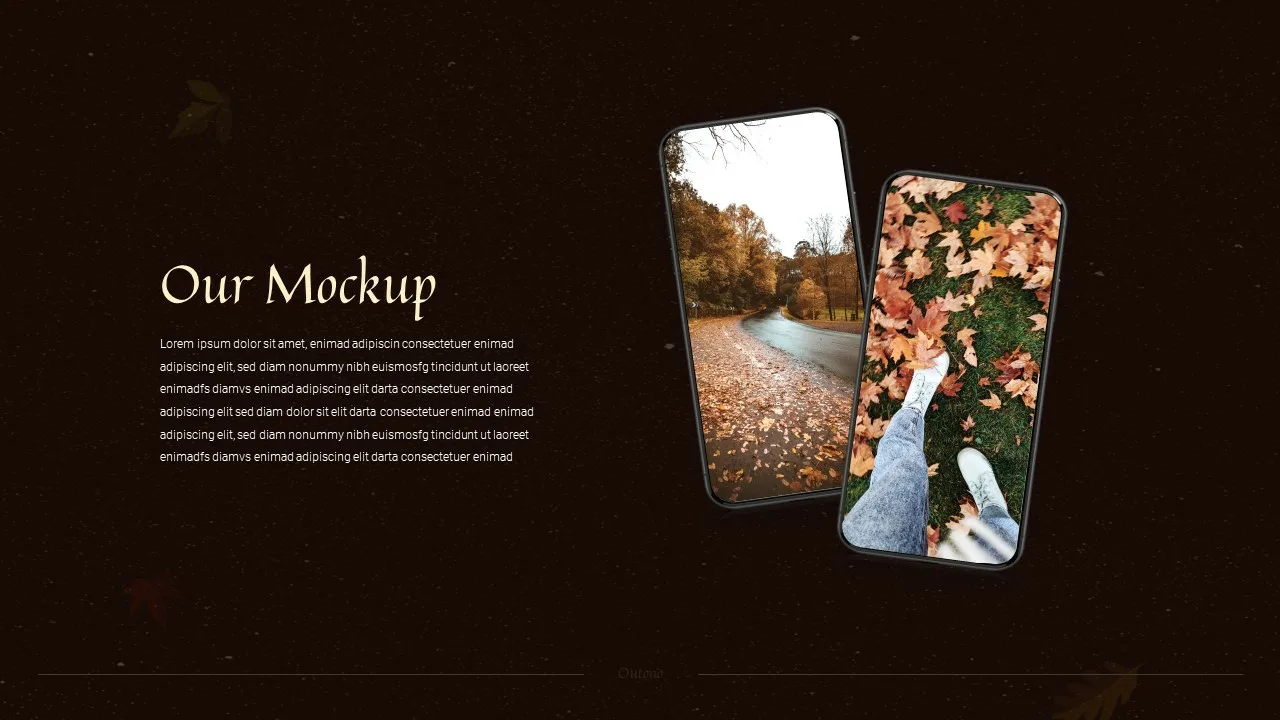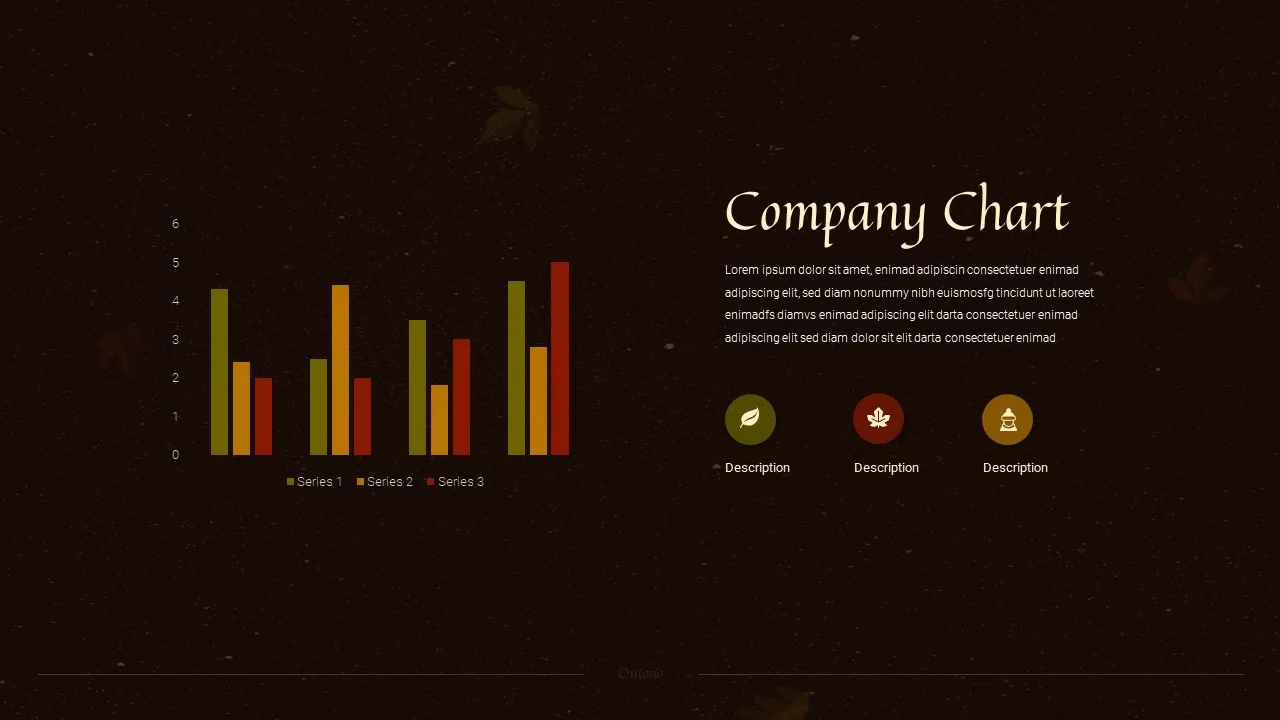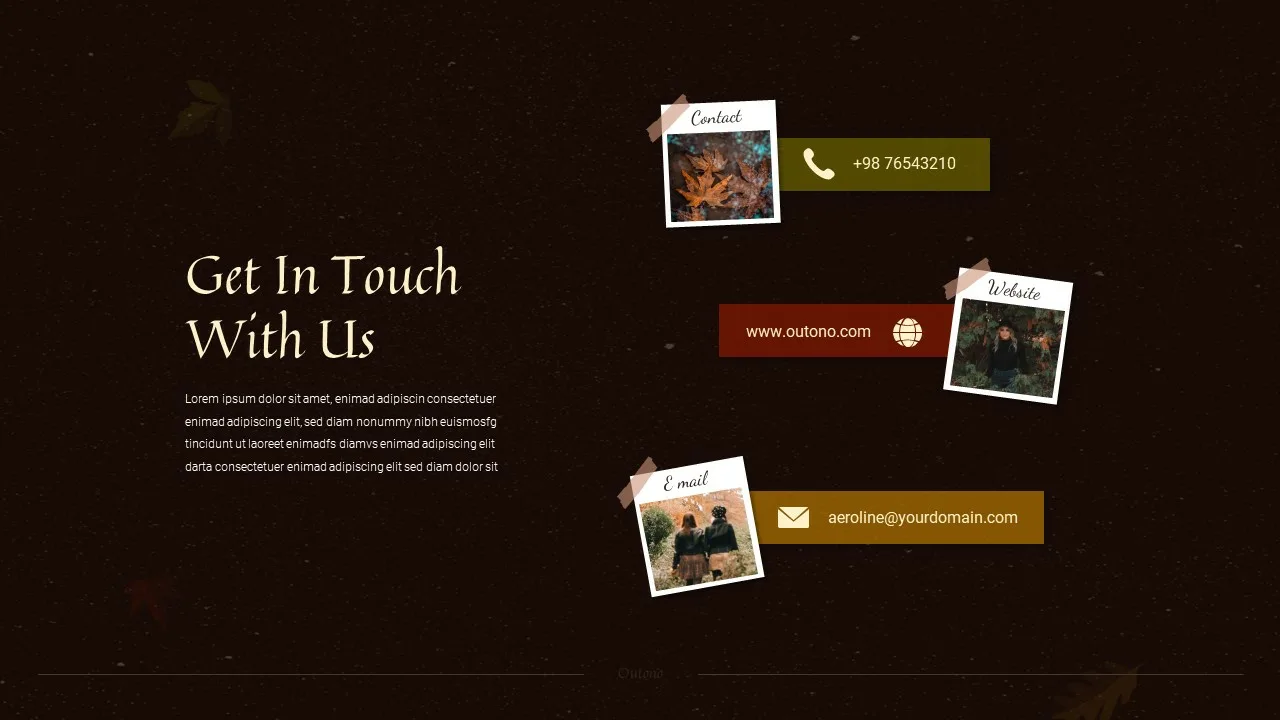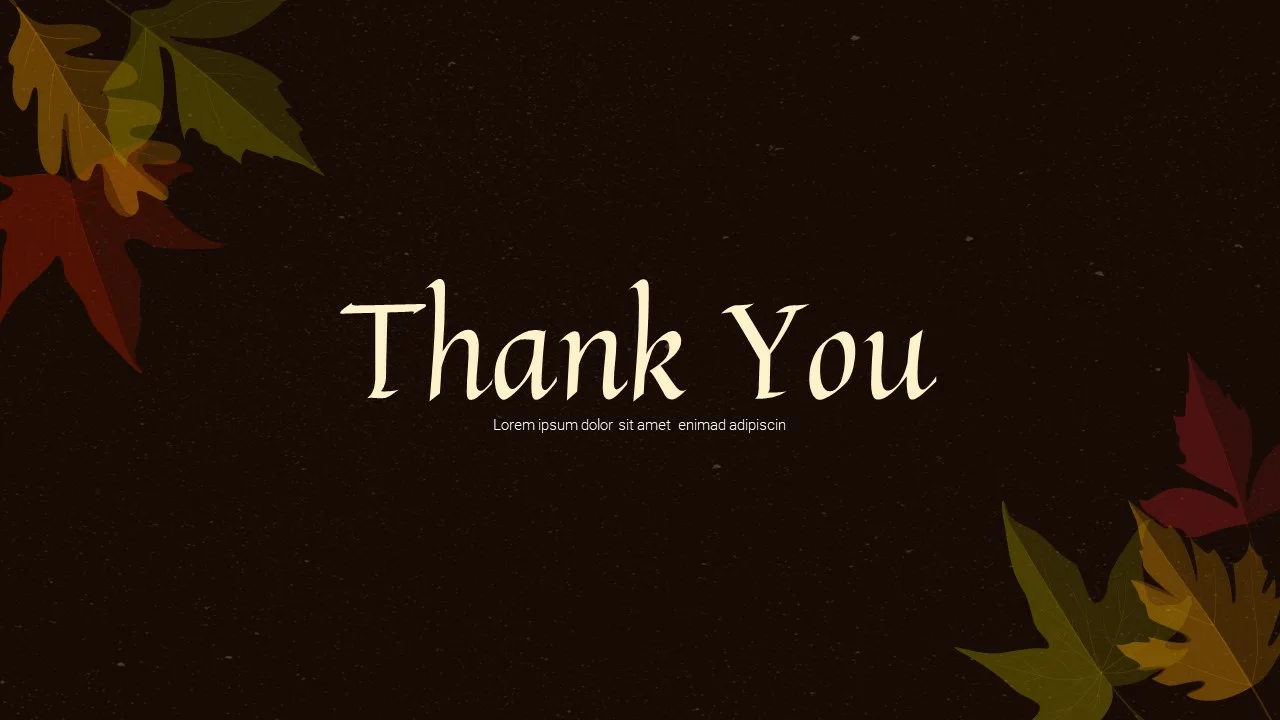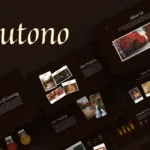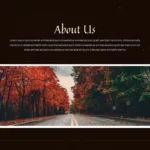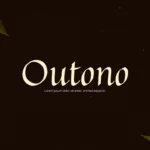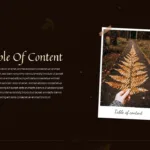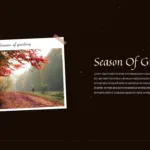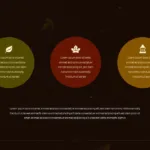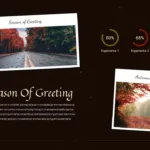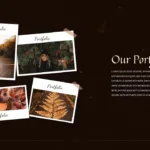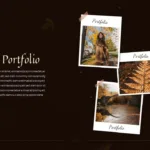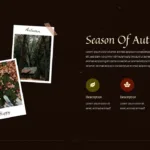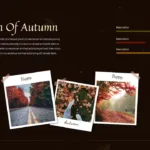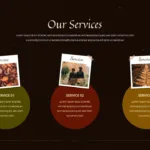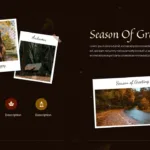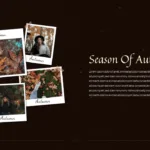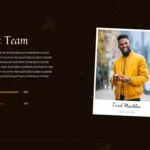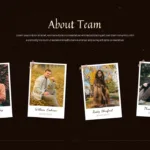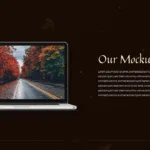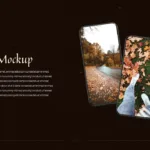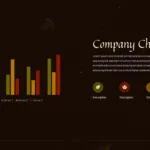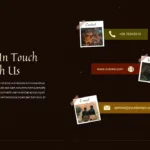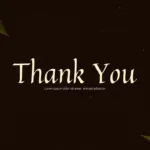 Autumn – the season of new beginnings and the best season of the year. The fallen orange leaves, the cool breeze, and the hot cocoa all make this season unique and lovely. We have put all this together and created an awesome autumn google slides template for your business presentation needs. The fall season is the season of harvest in many countries, and there are many festivals related to it. Also, some birds migrate from their land towards the equator to escape themselves from the falling temperatures. All these sceneries are pleasant to the eye and the mind, which is the major reason why this season is called the best season of the year. And so, we have created a template based on the autumn theme just for you.
This autumn slides template will help you to present any new introductions to your business, the services your company has to offer, a graphical representation of your data analysis, and much more. This new autumn theme offers a visually pleasing appearance to your presentations and catches the attention of your audience easily. The autumn season brings new leaves to plants, and hence you can use this theme to provide a seasonal marketing plan. This will bring new growth and strategy to your business, and you can easily achieve your targets.
Engage your audience through these autumn presentation deck consisting of 20 unique slides. Make use of these nice graphical images across your presentations and stand out as unique in the competition. There are slides in which you can include your company's contact details so that people can directly get in touch with you. Each image is unique and different so that your audience never gets boring. Start customizing and telling the story about your brand to the whole world without having much design knowledge. These templates will catch the audience's attention and convey the message easily.
Each slide is created with a black theme, unique font, and different images. So get rid of your regular black and white themes and bring a change in your presentations with these autumn slide templates suitable for business and multipurpose presentations. Download these google slides themes now and start customizing so that you never have to start from scratch. All your business presentations now look easy with the help of our specially designed autumn slide background template.
Tags