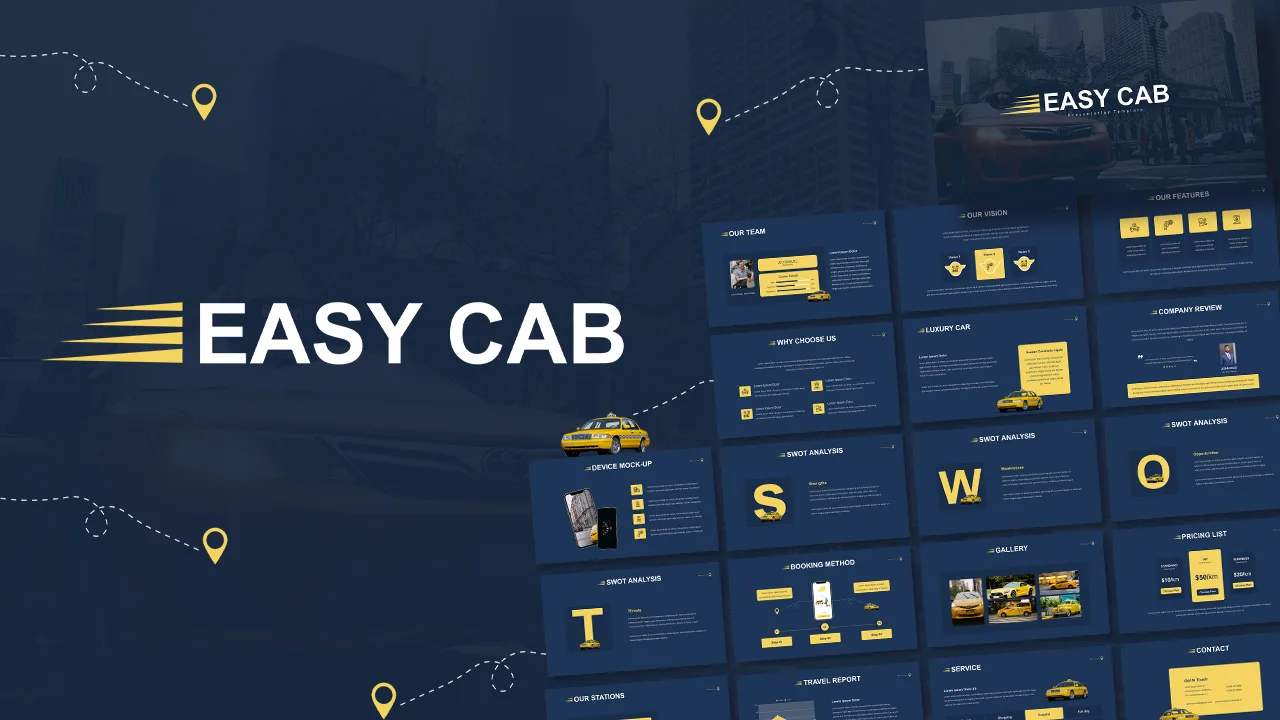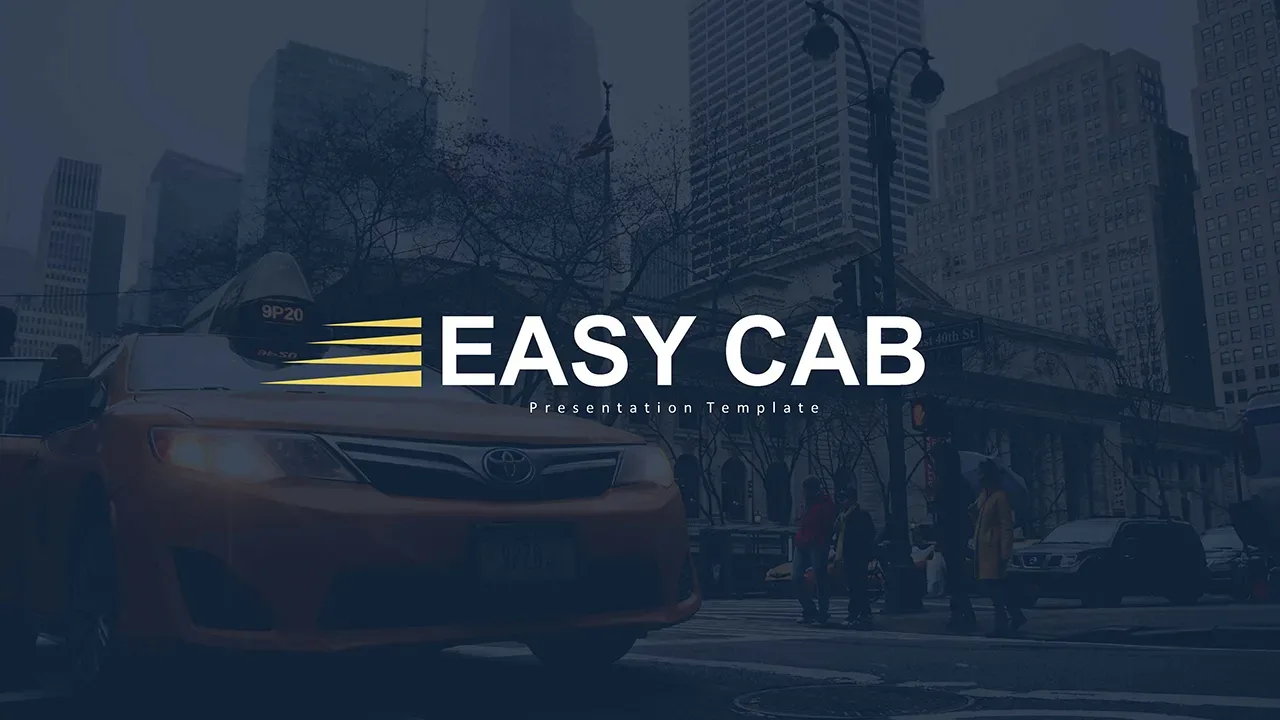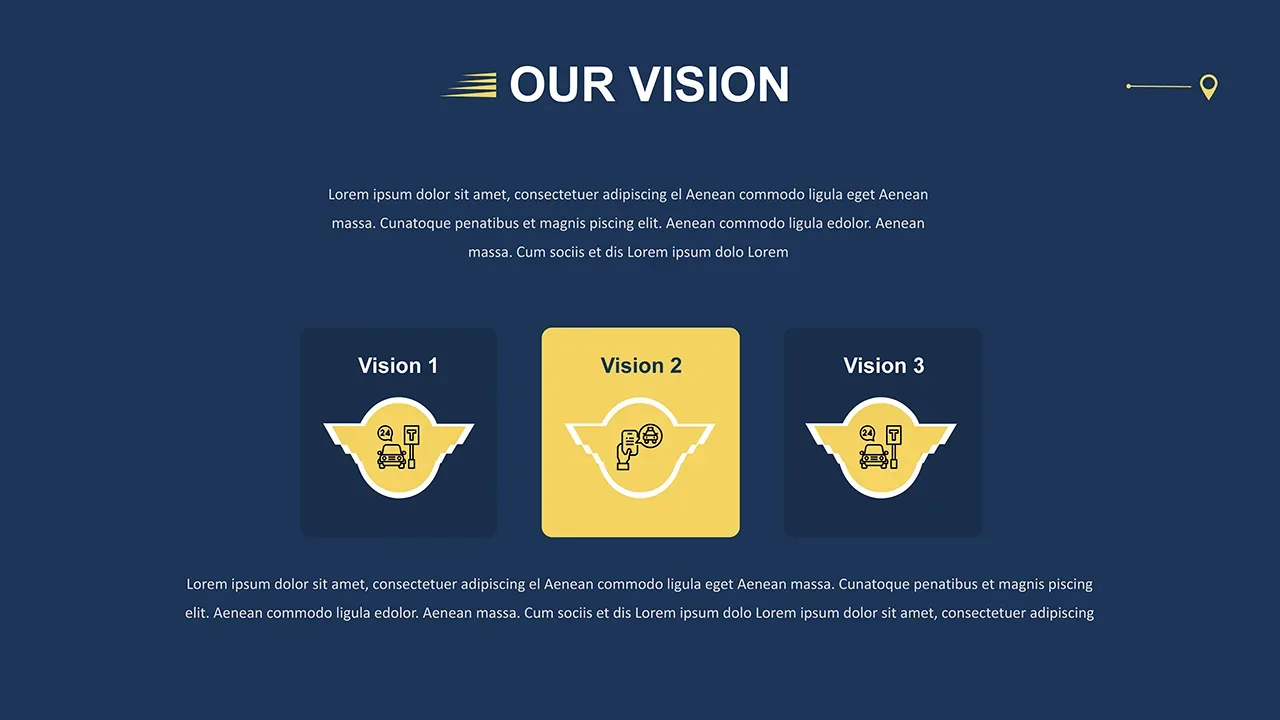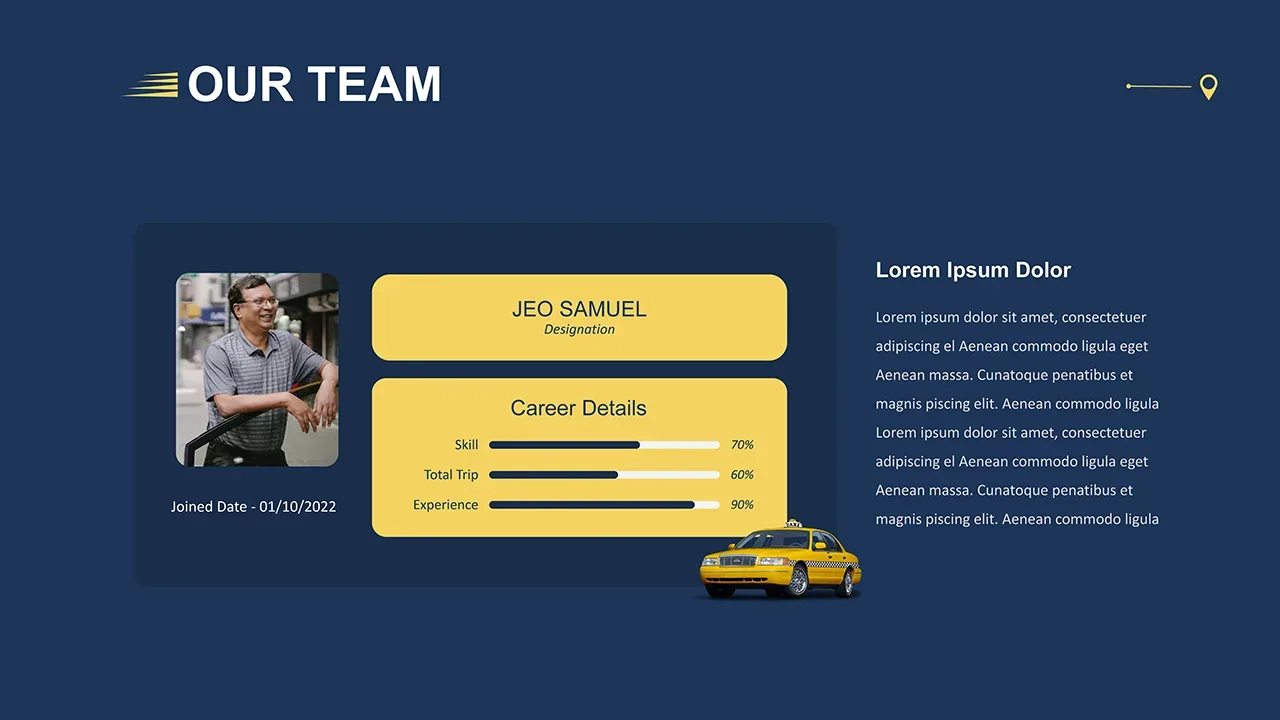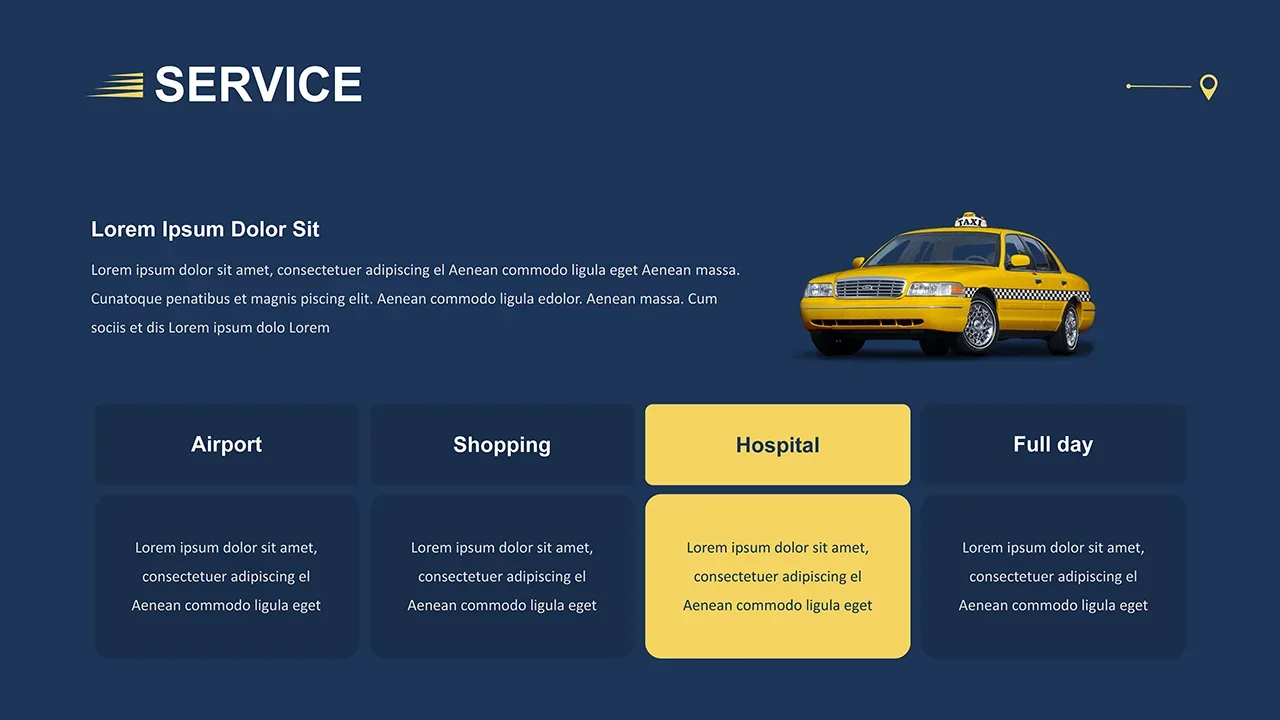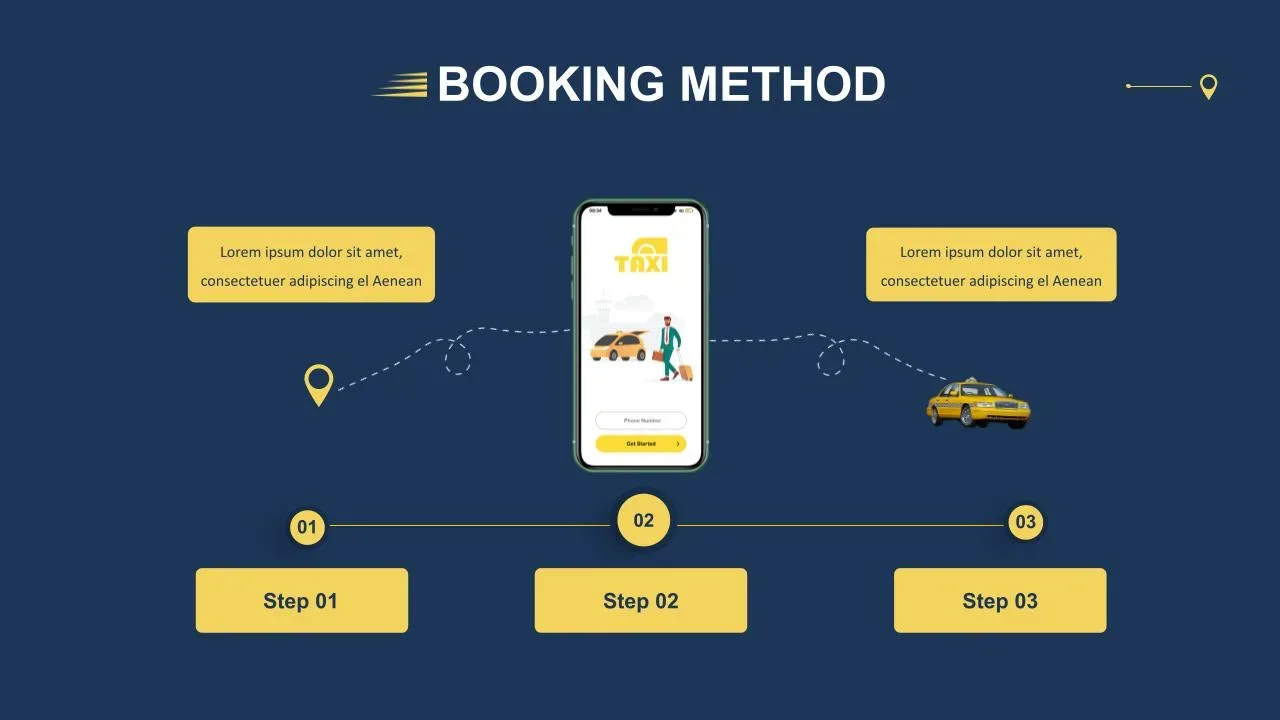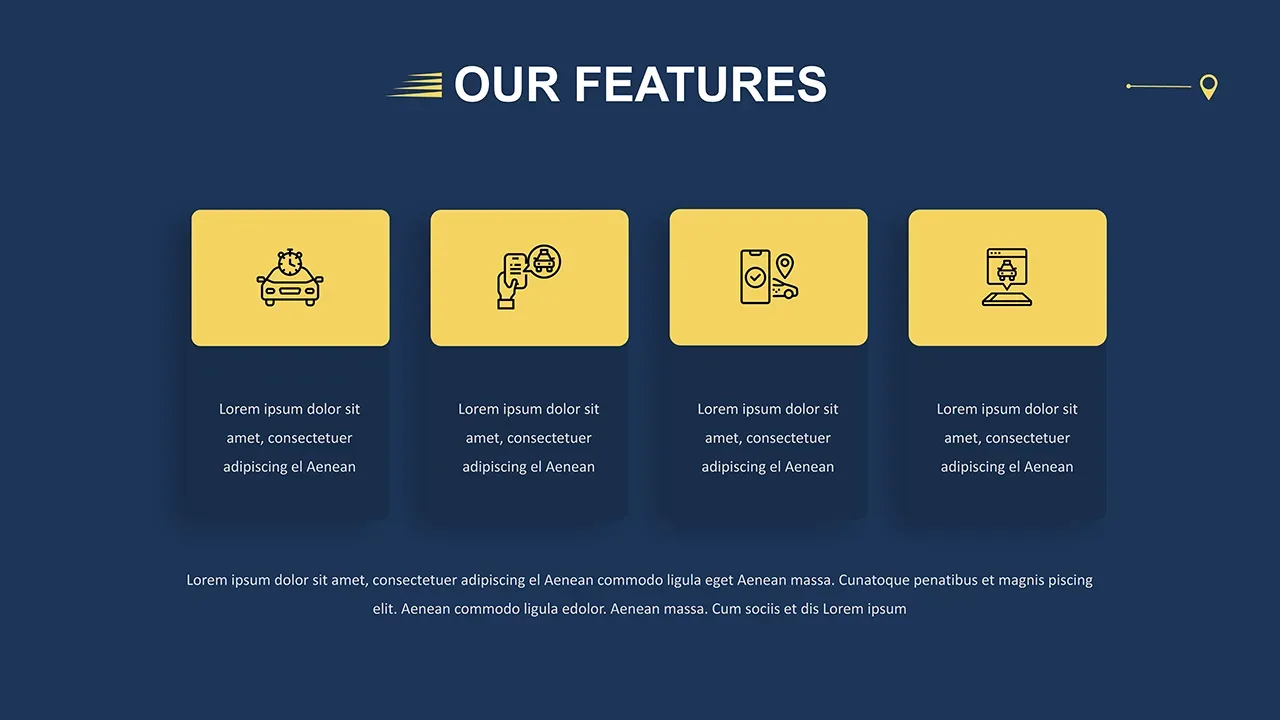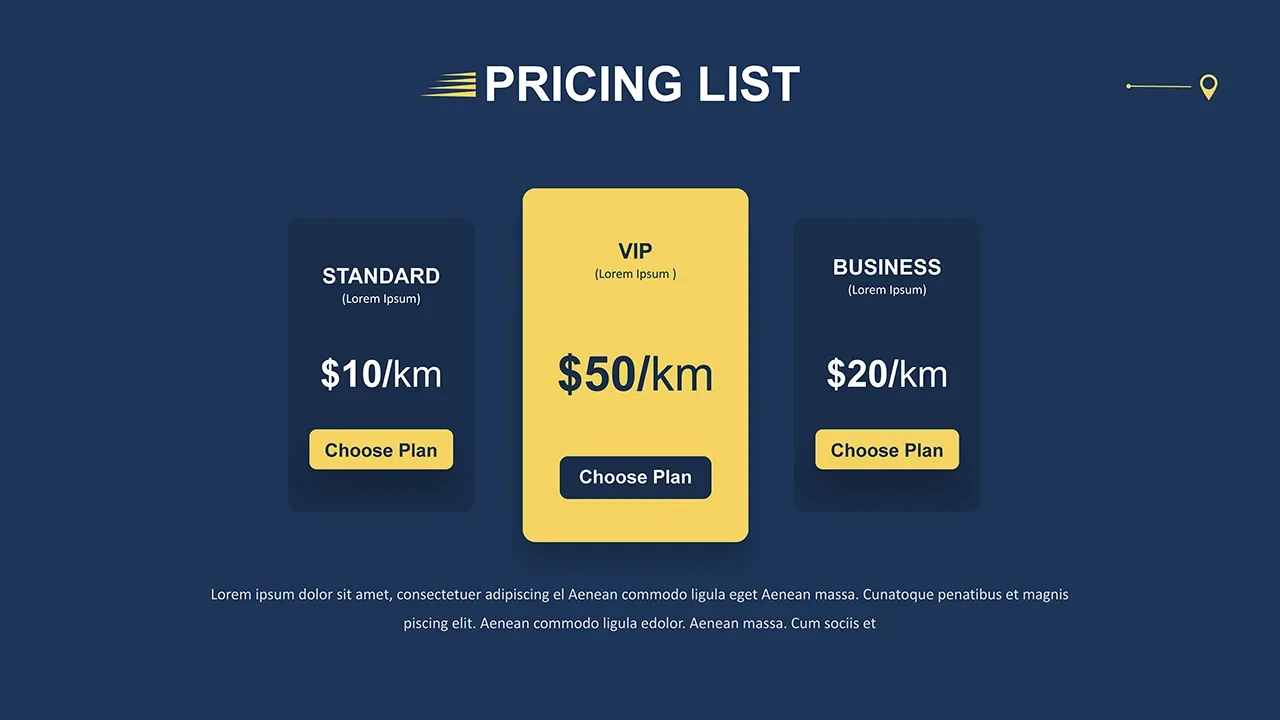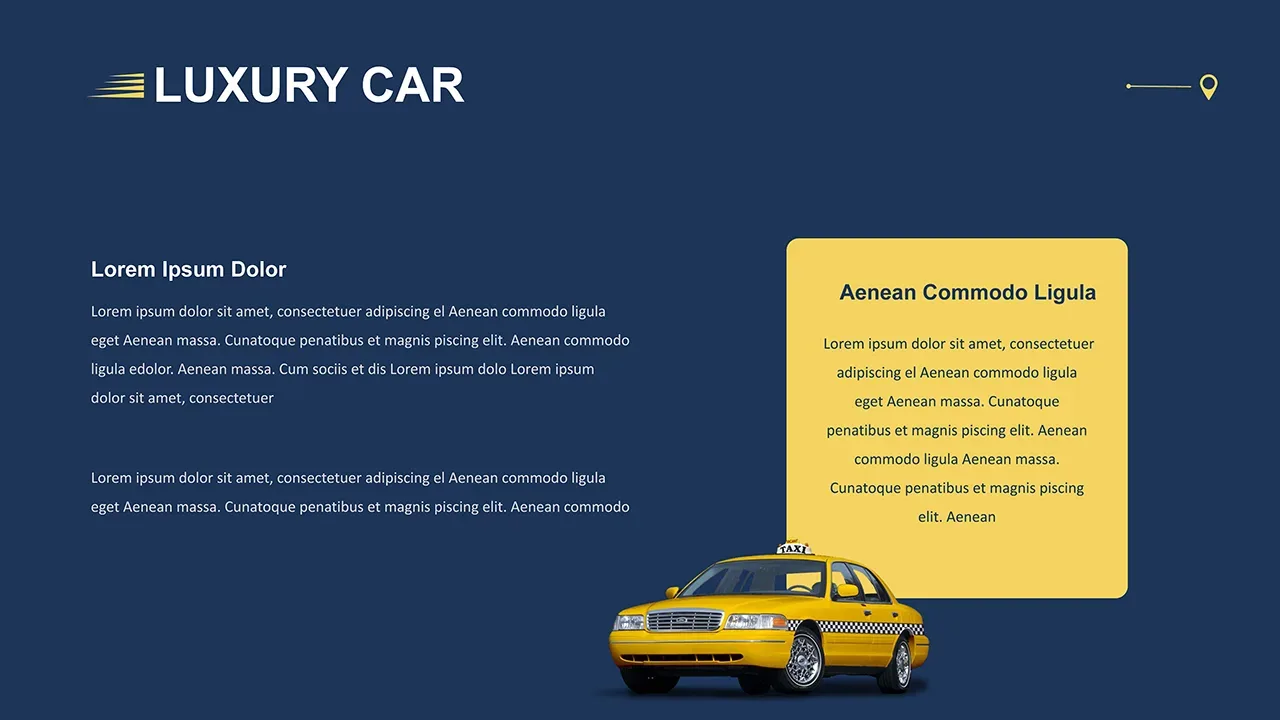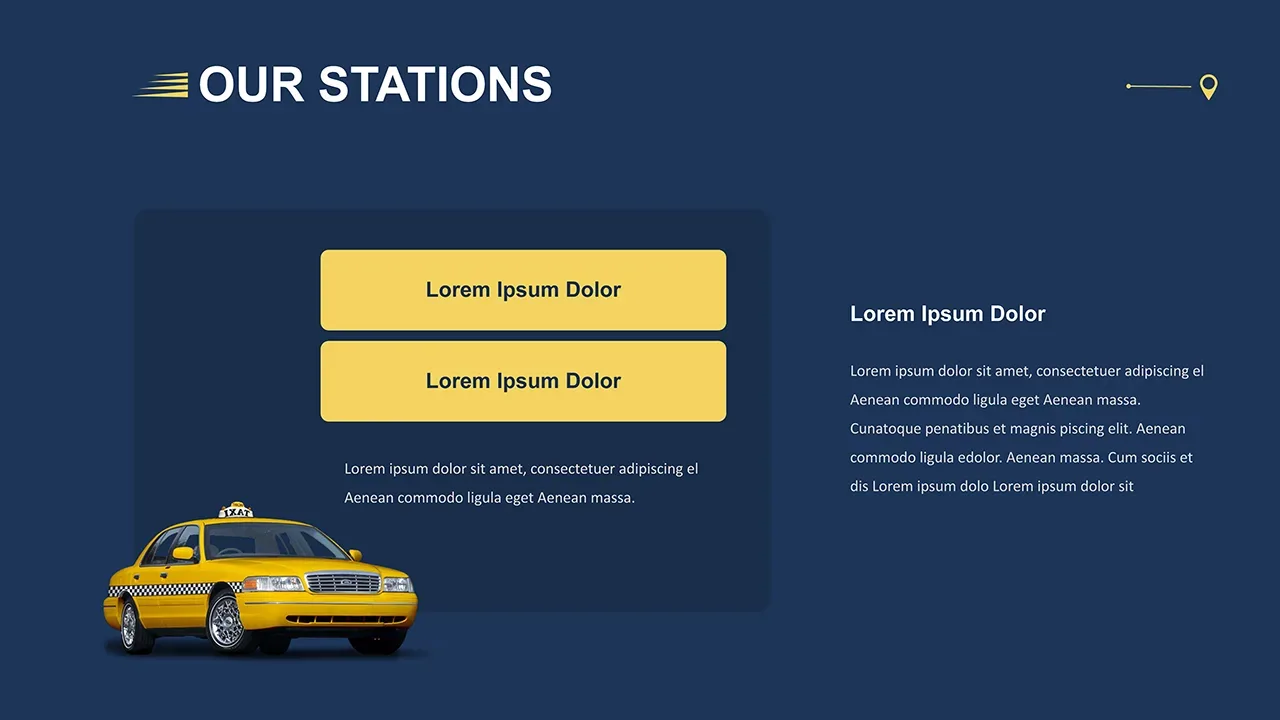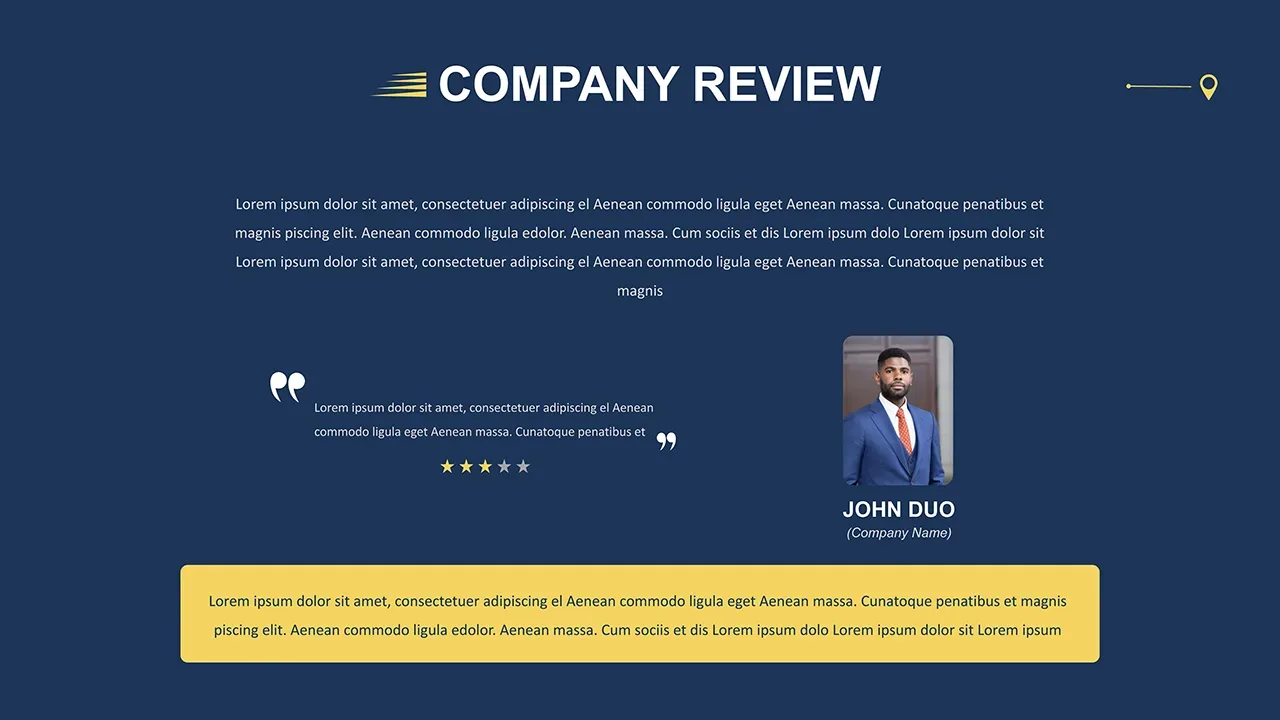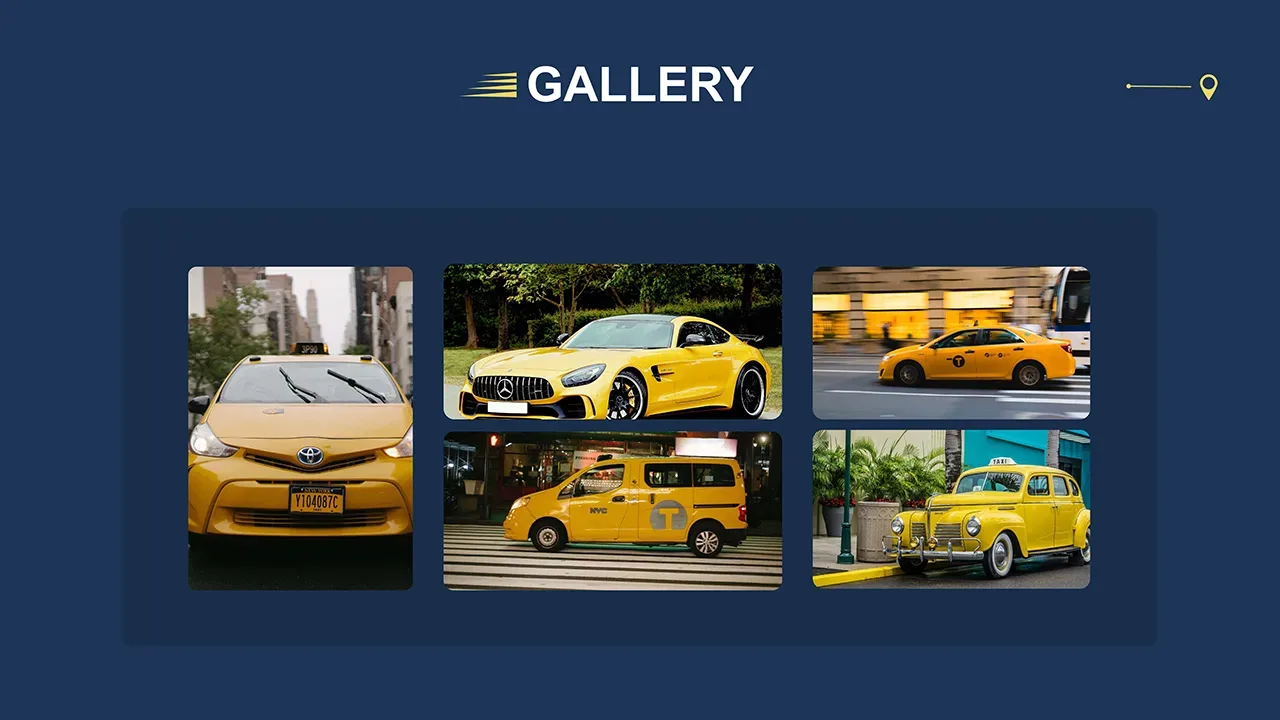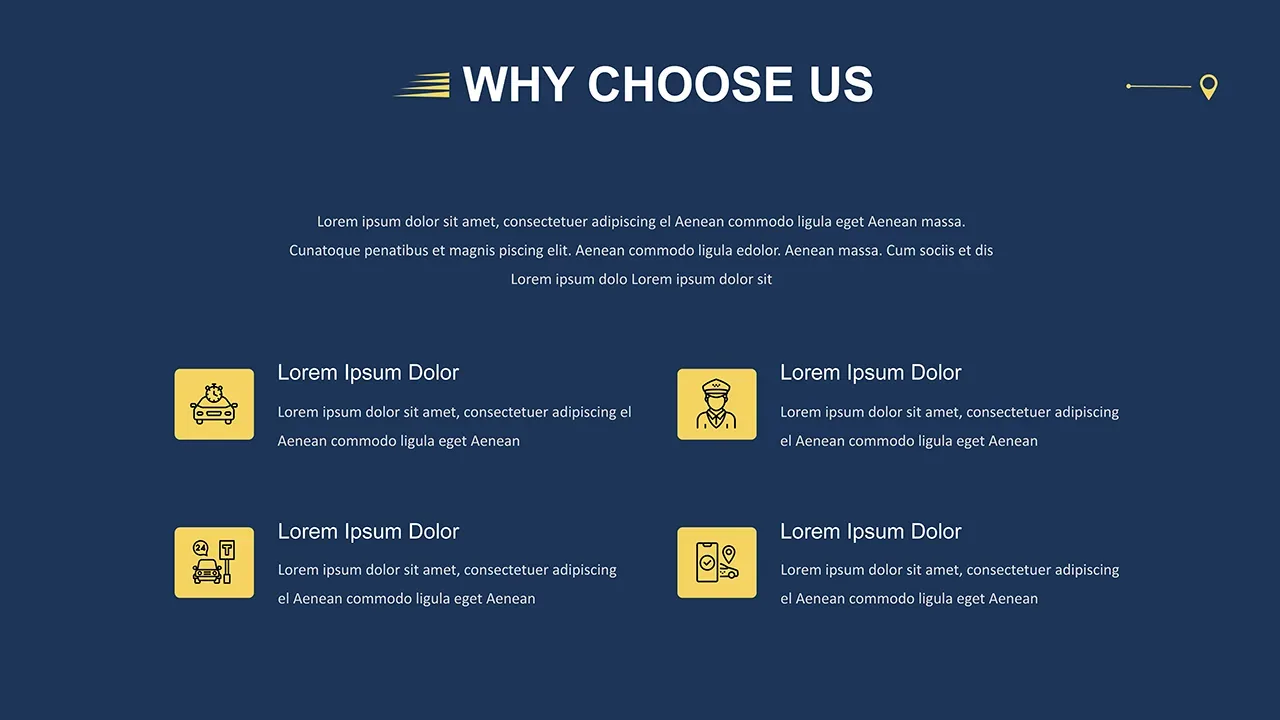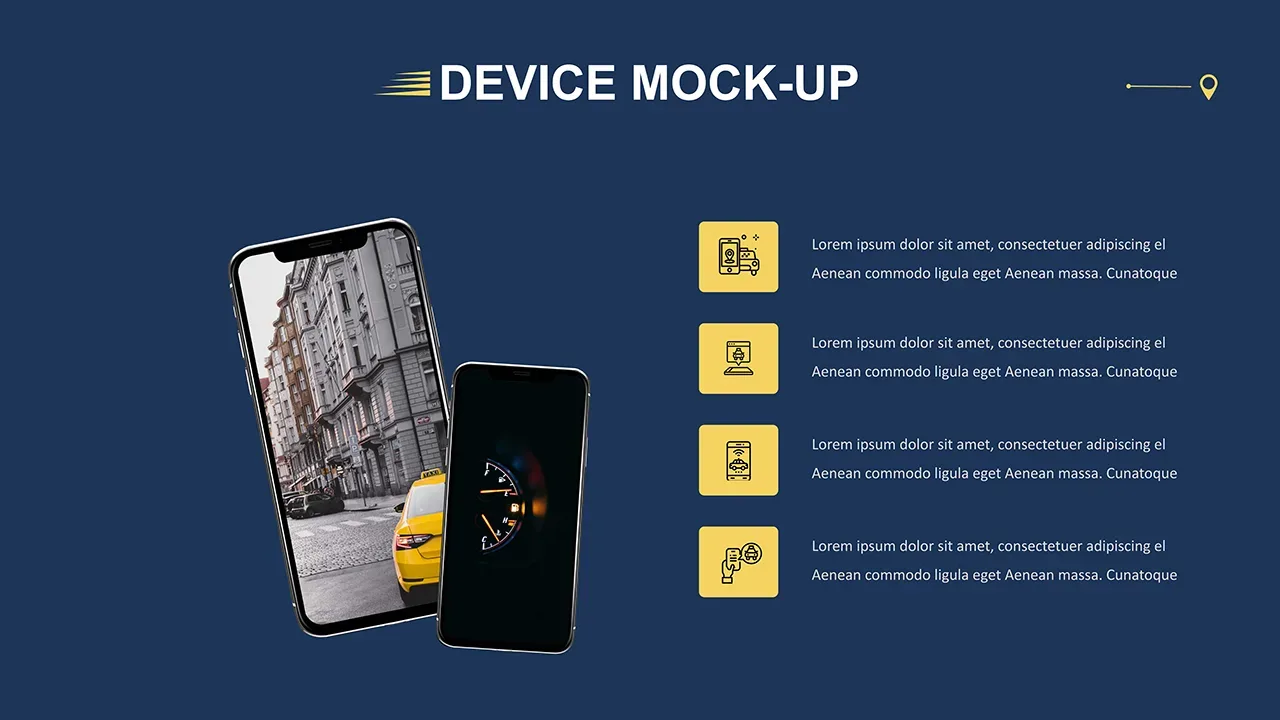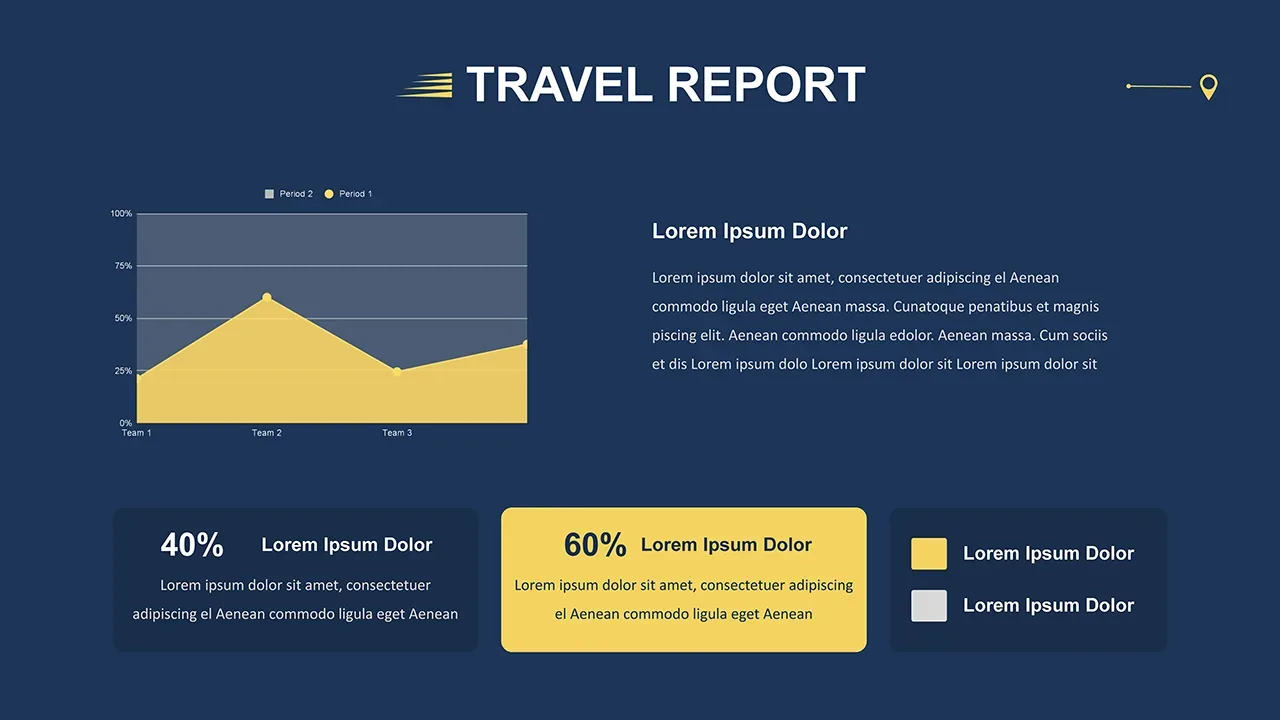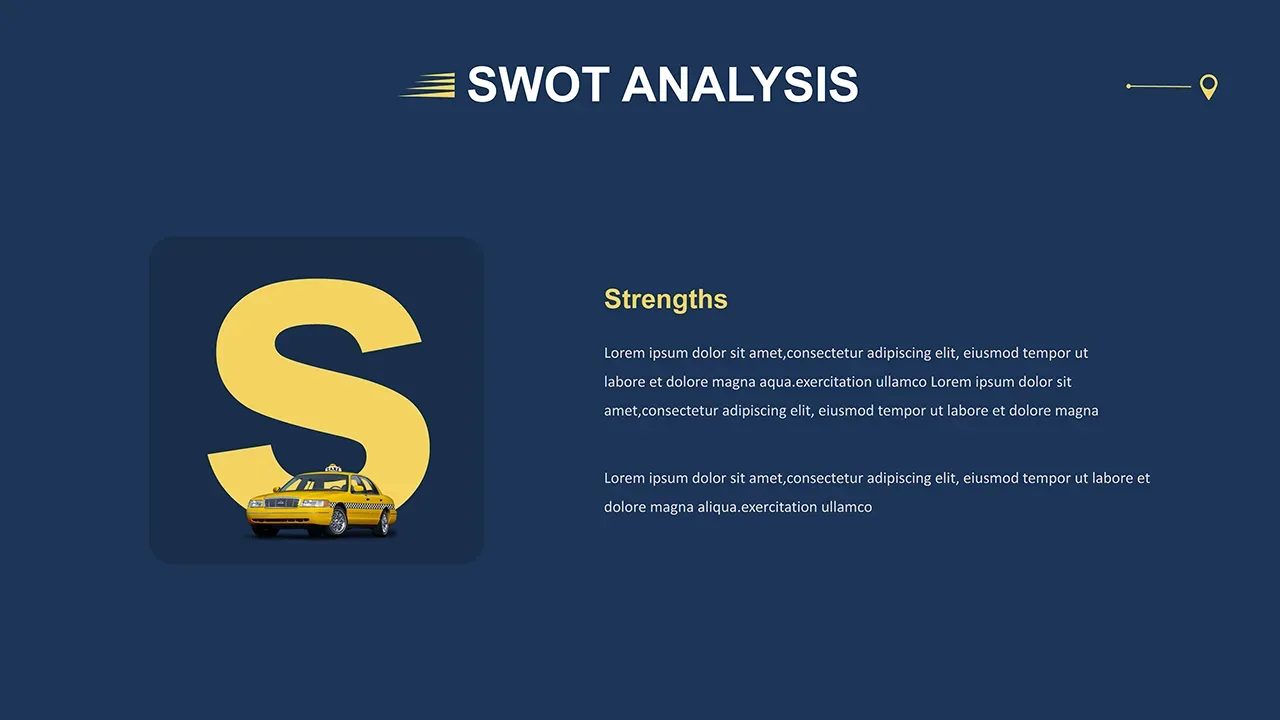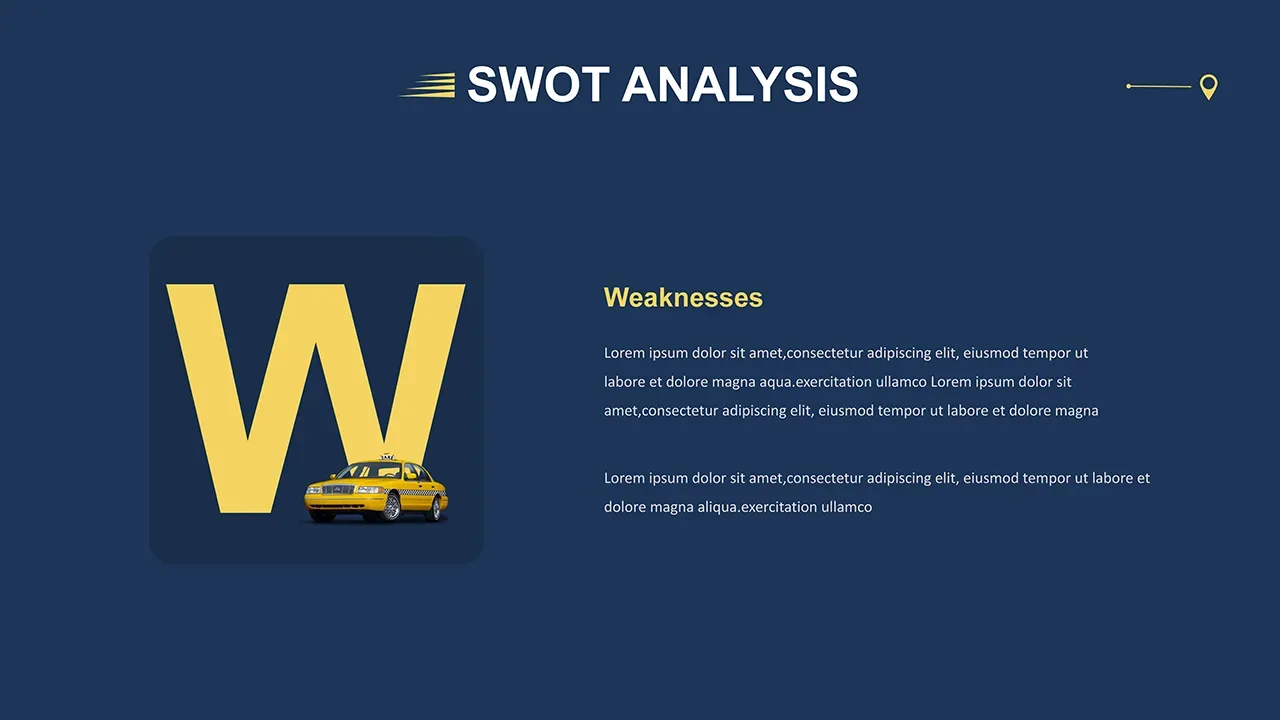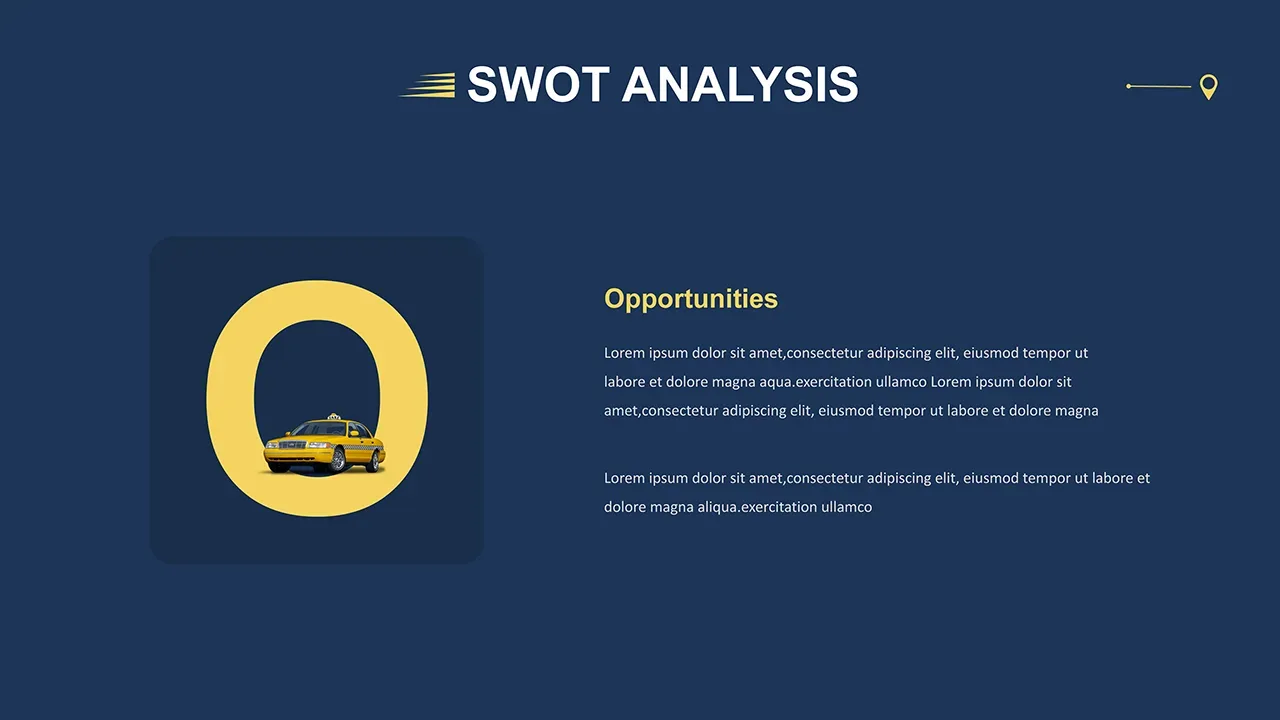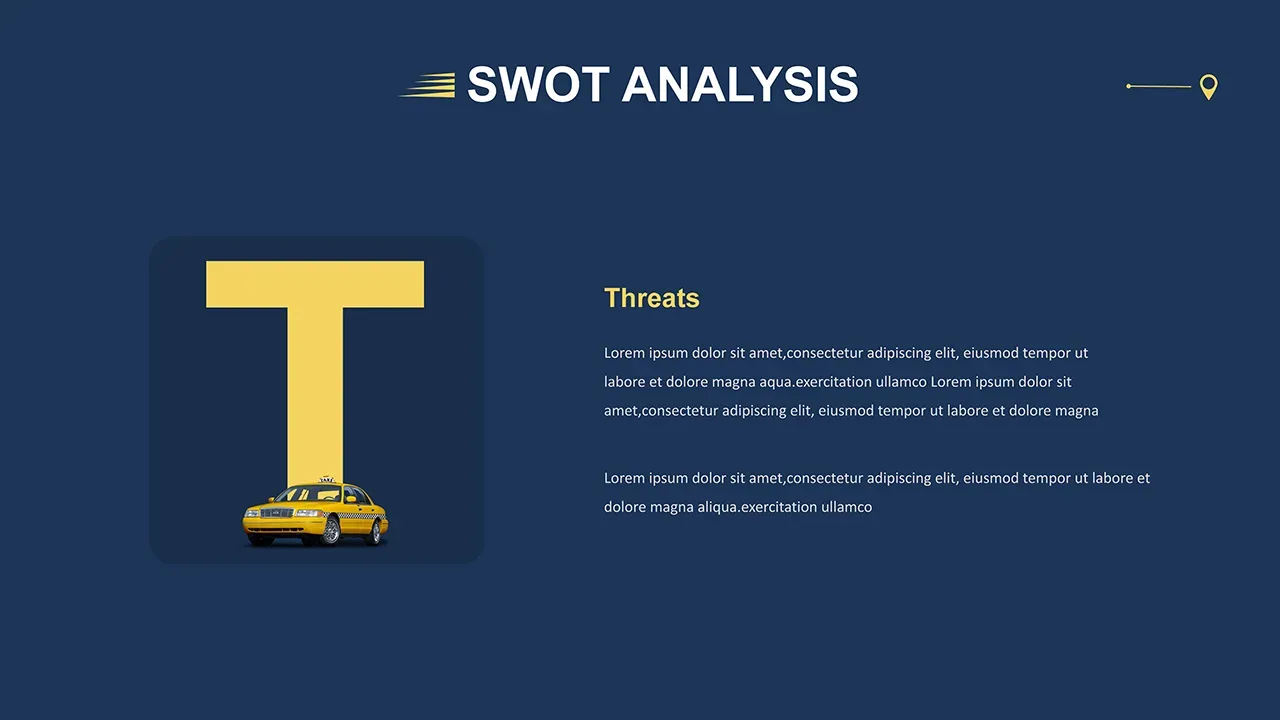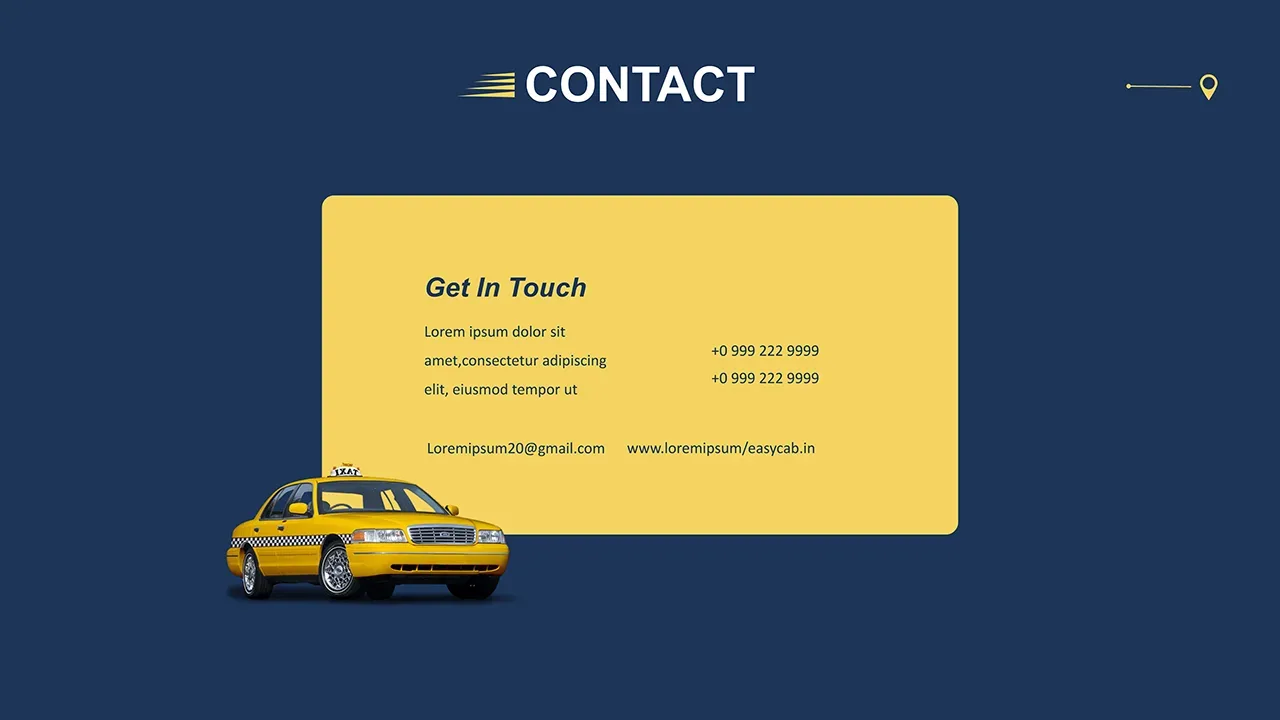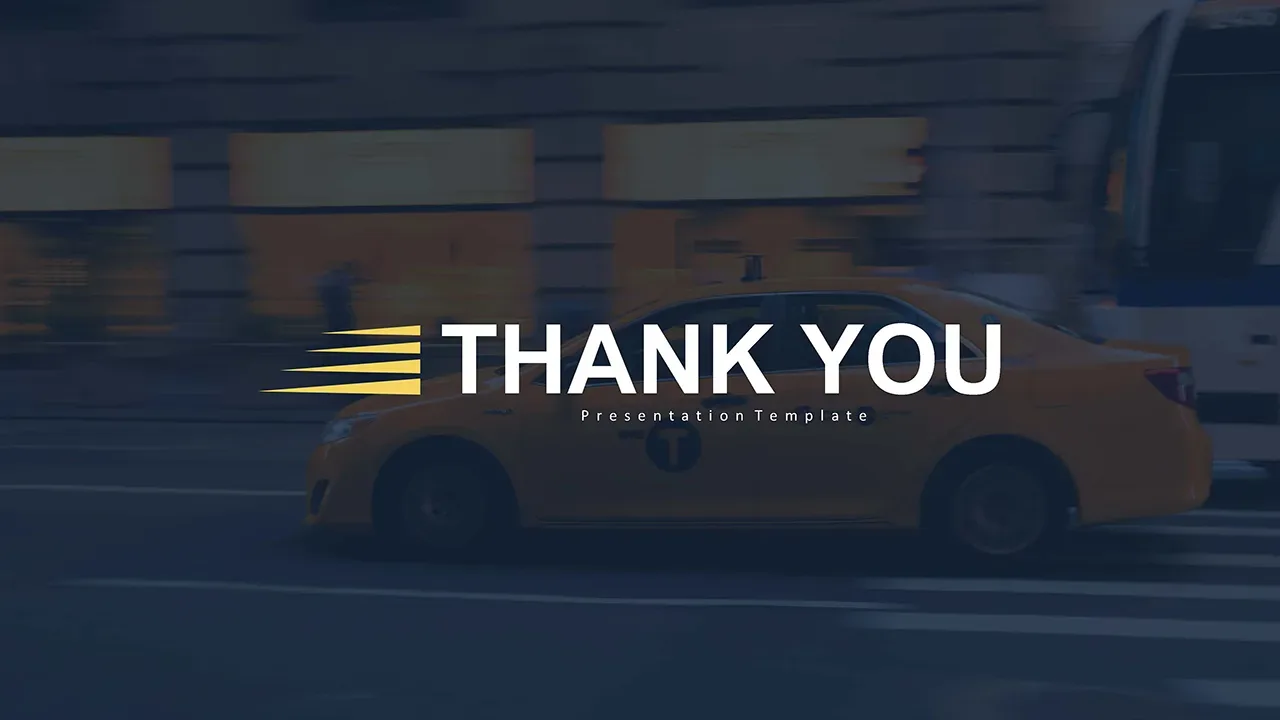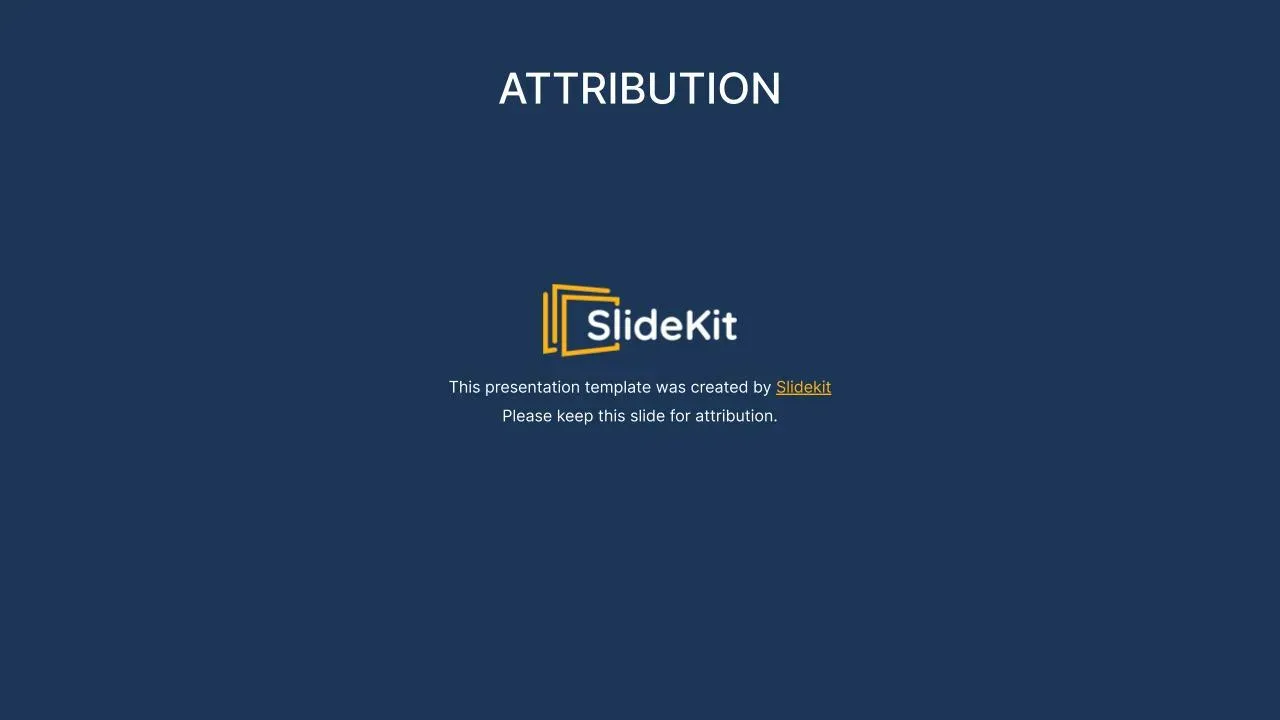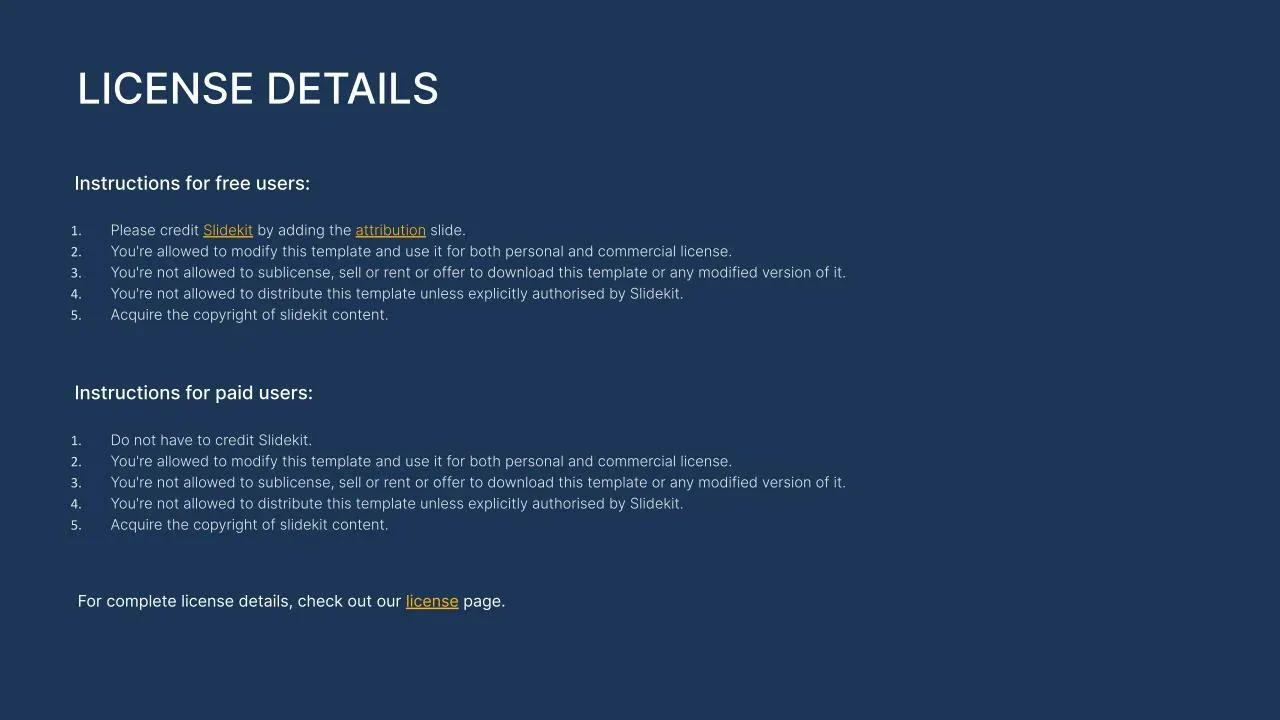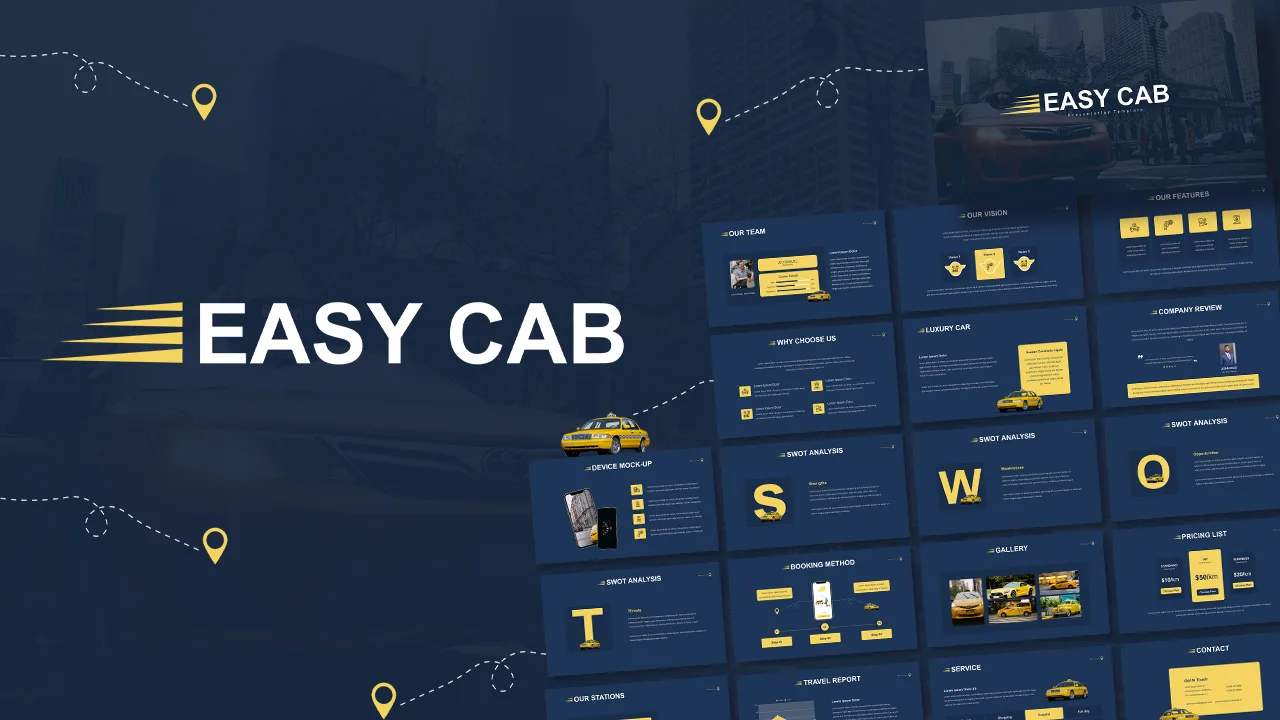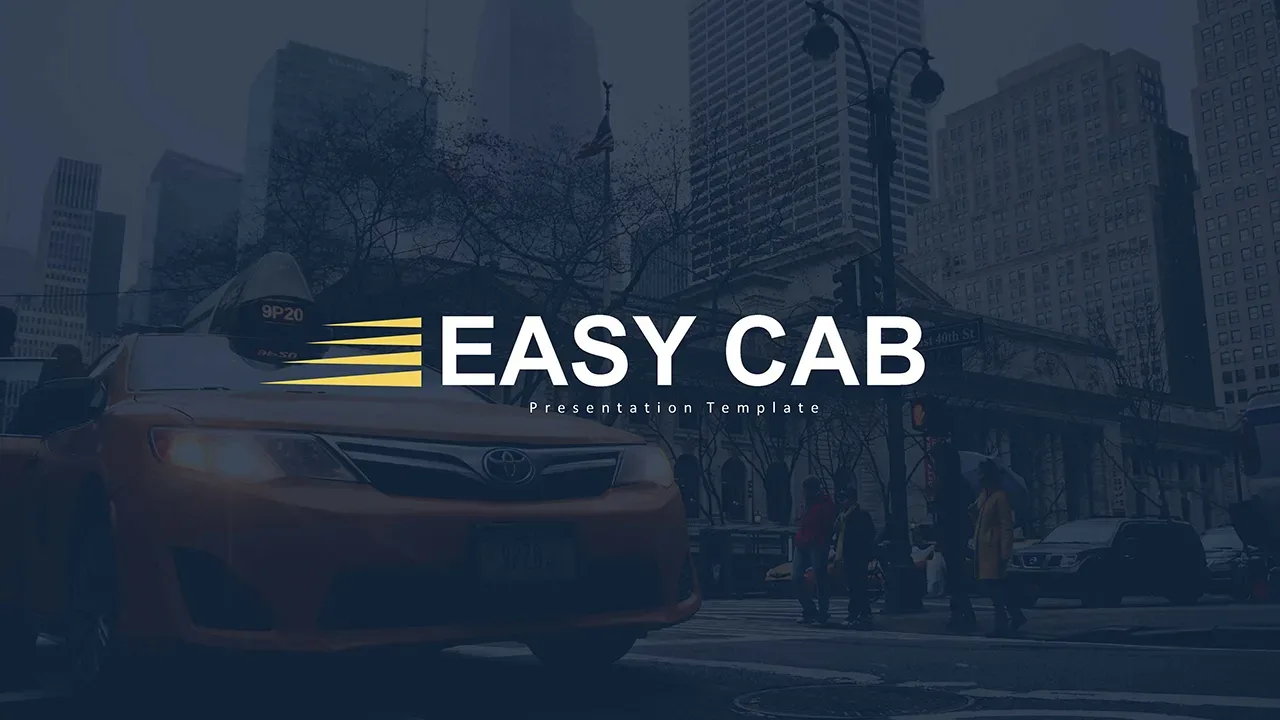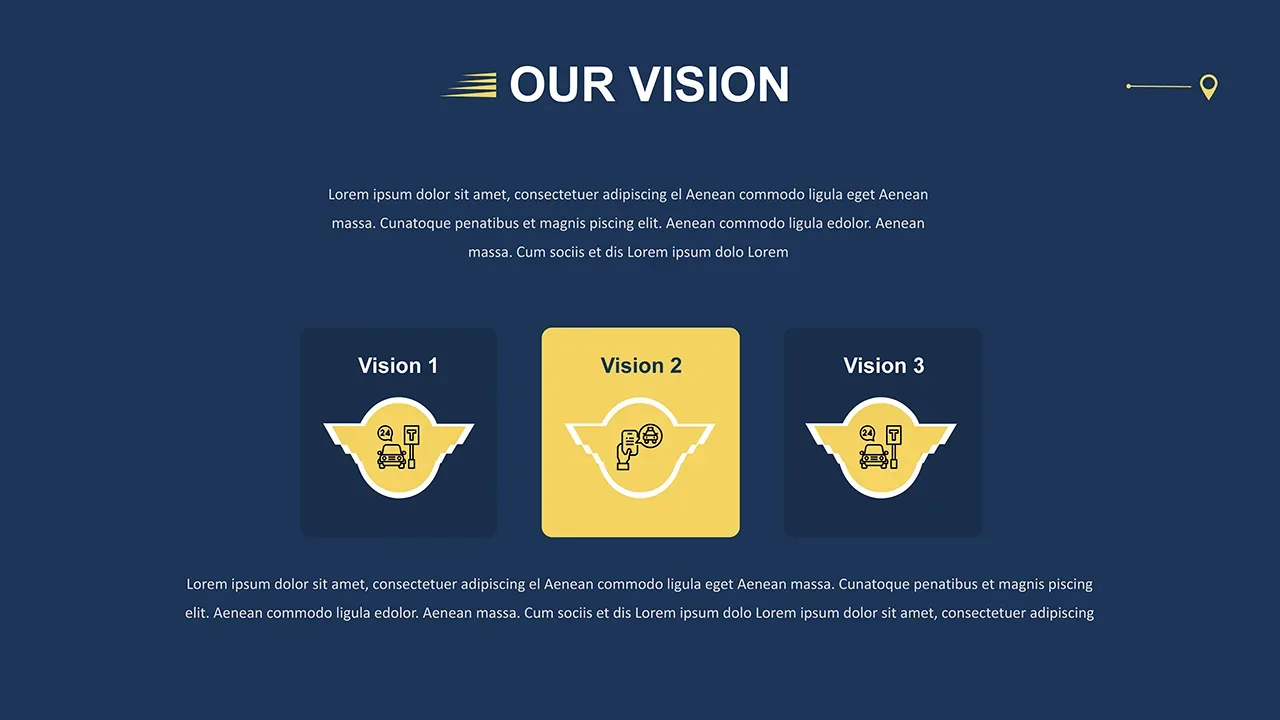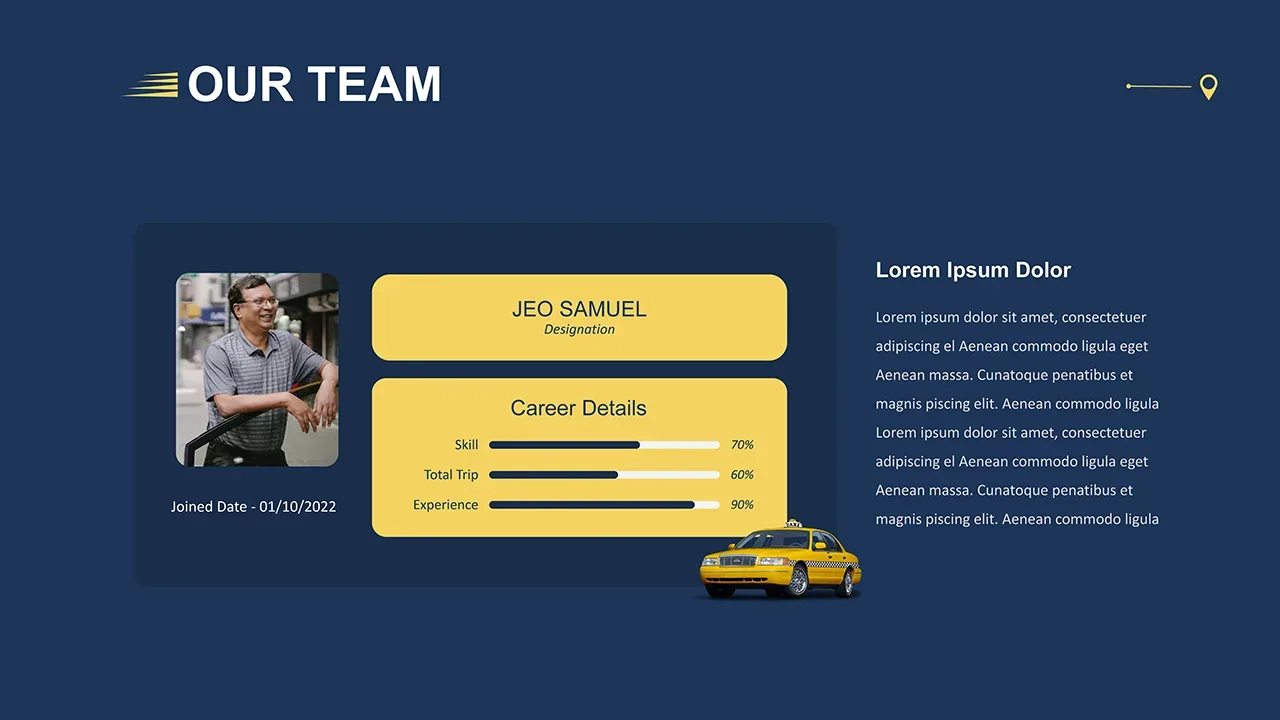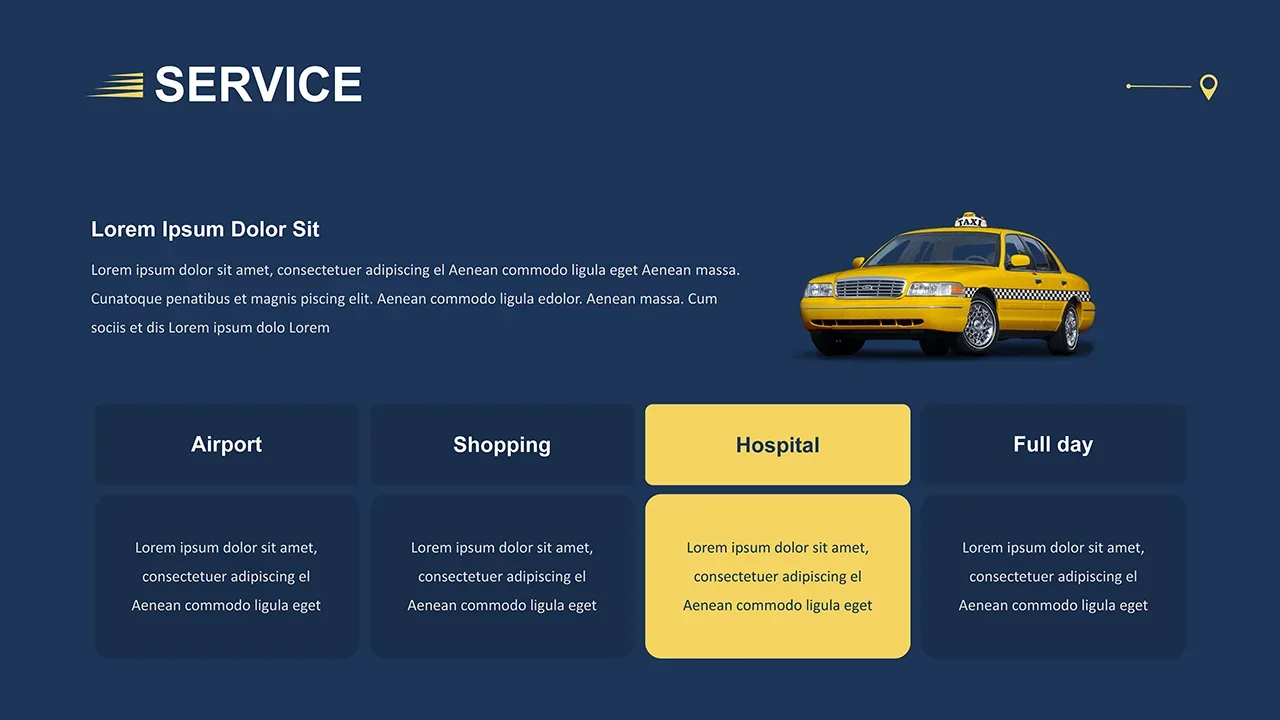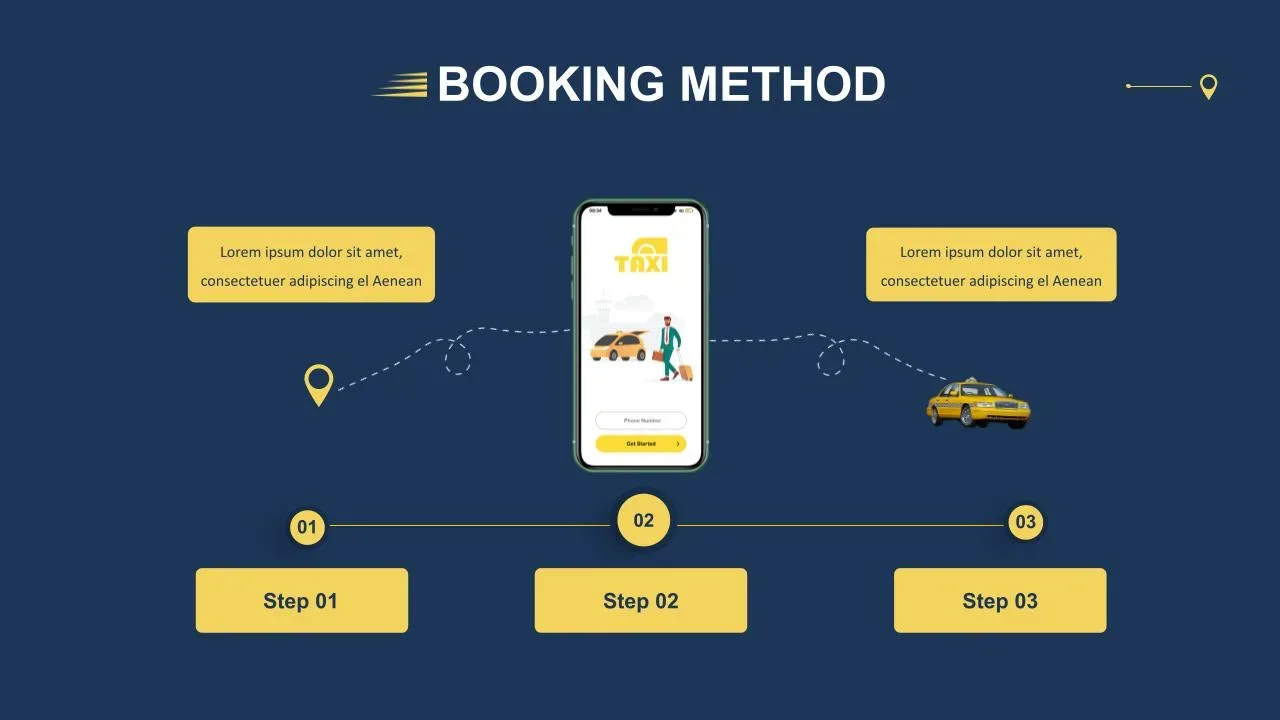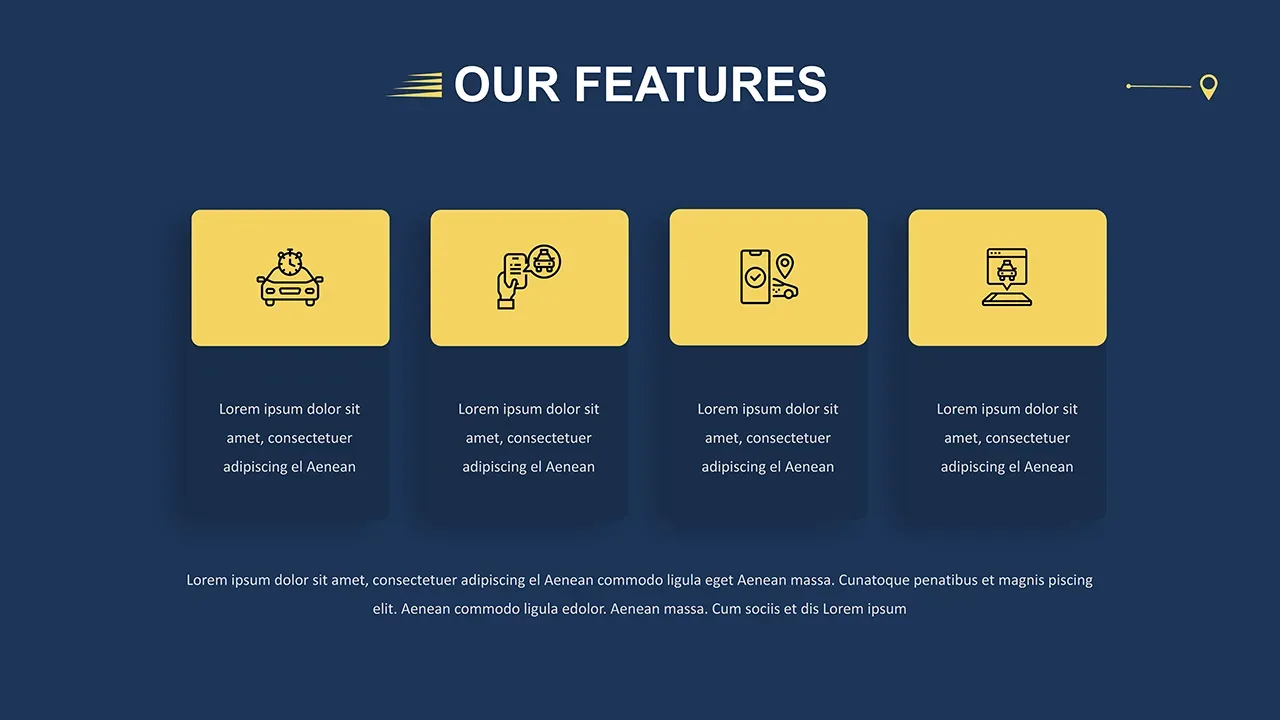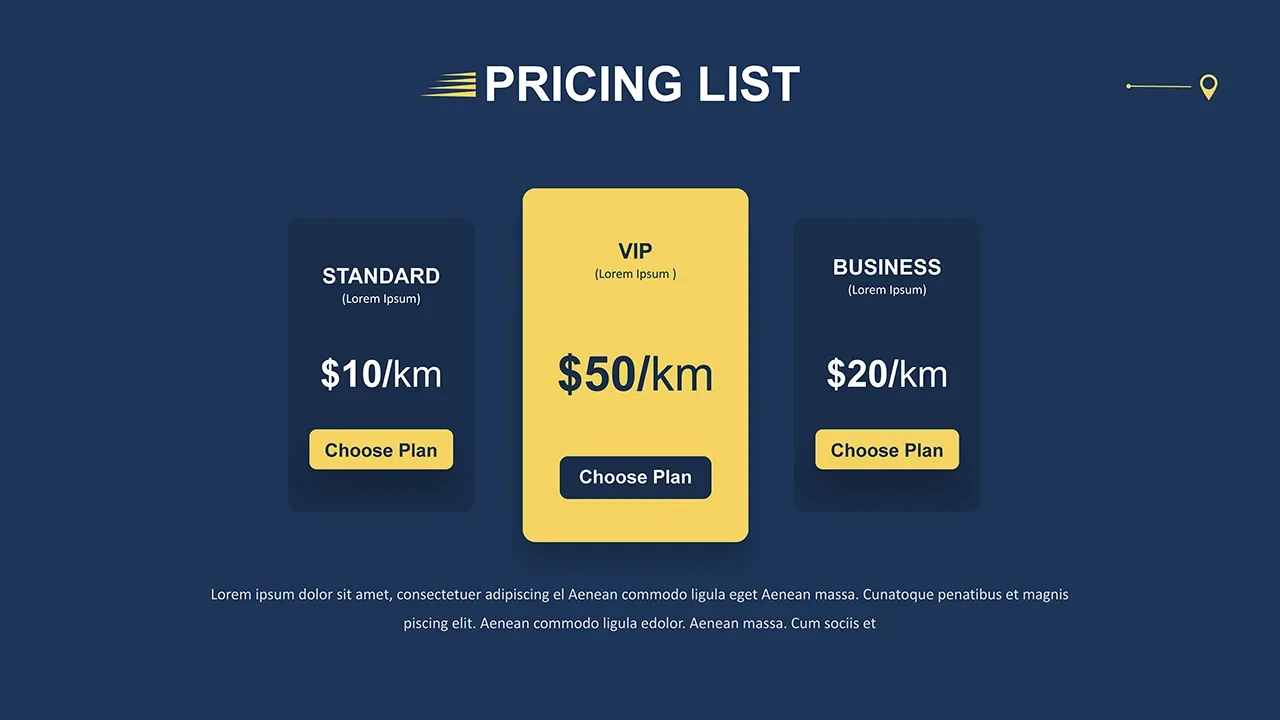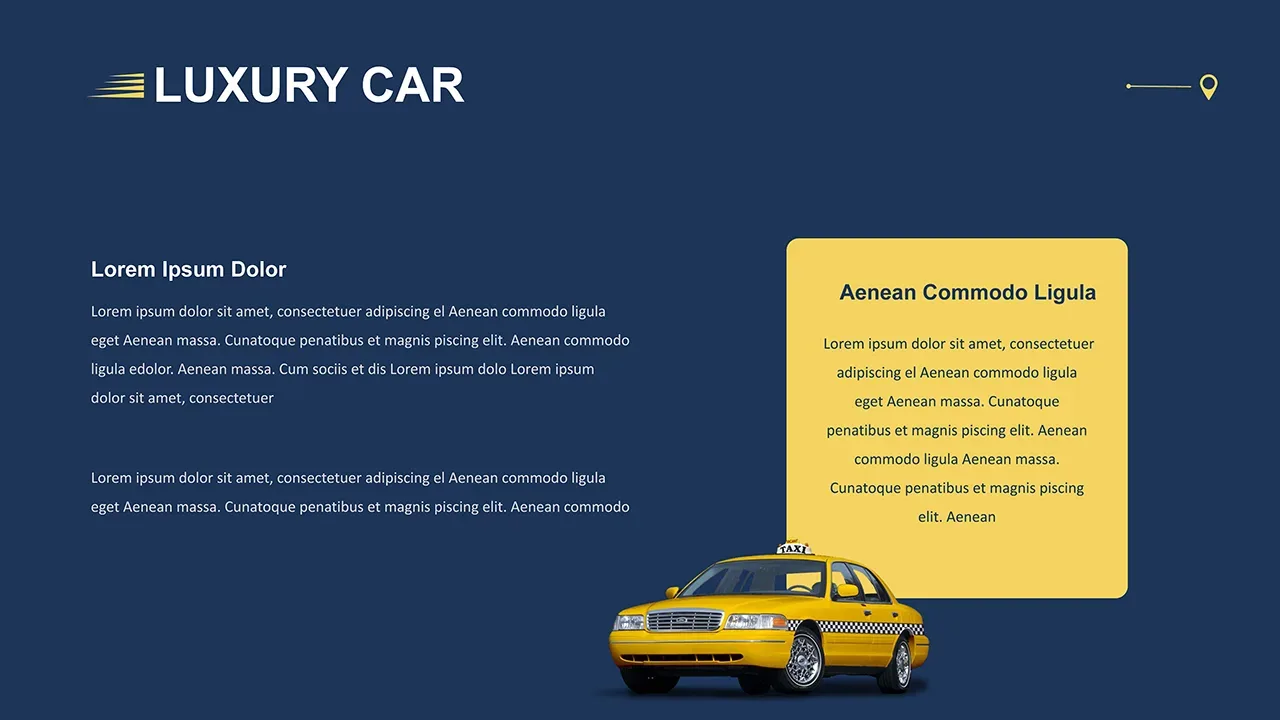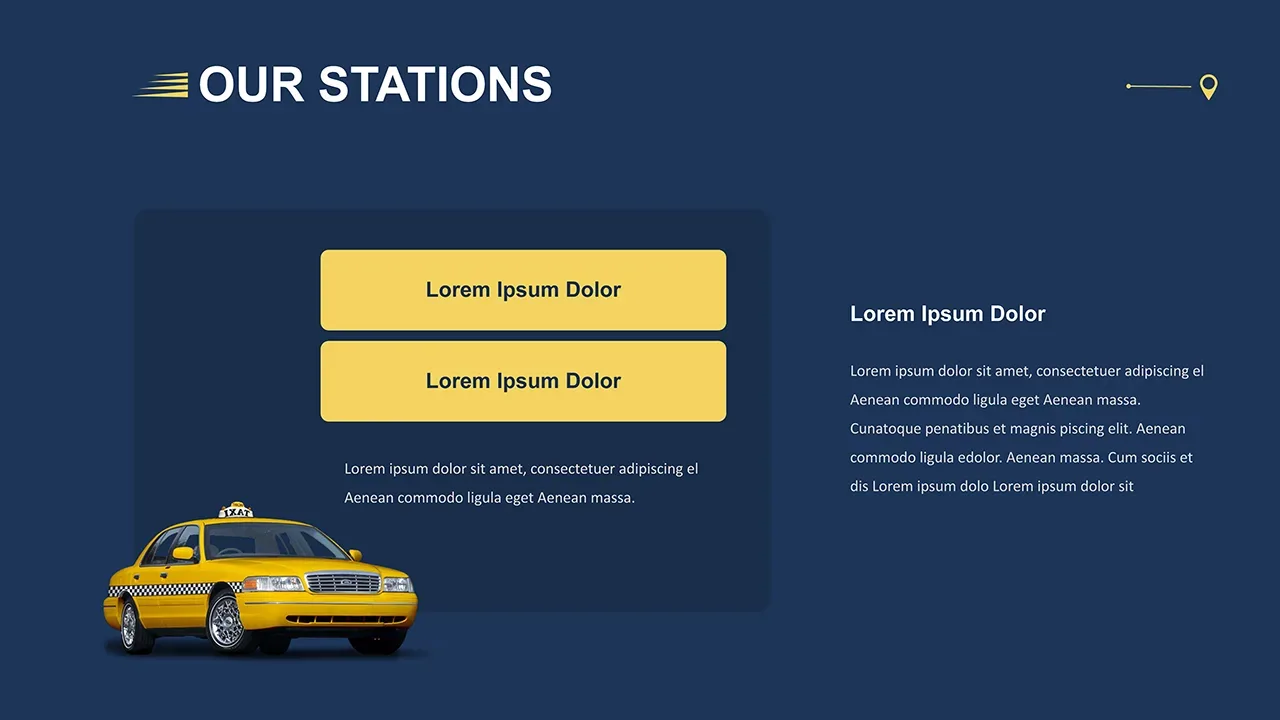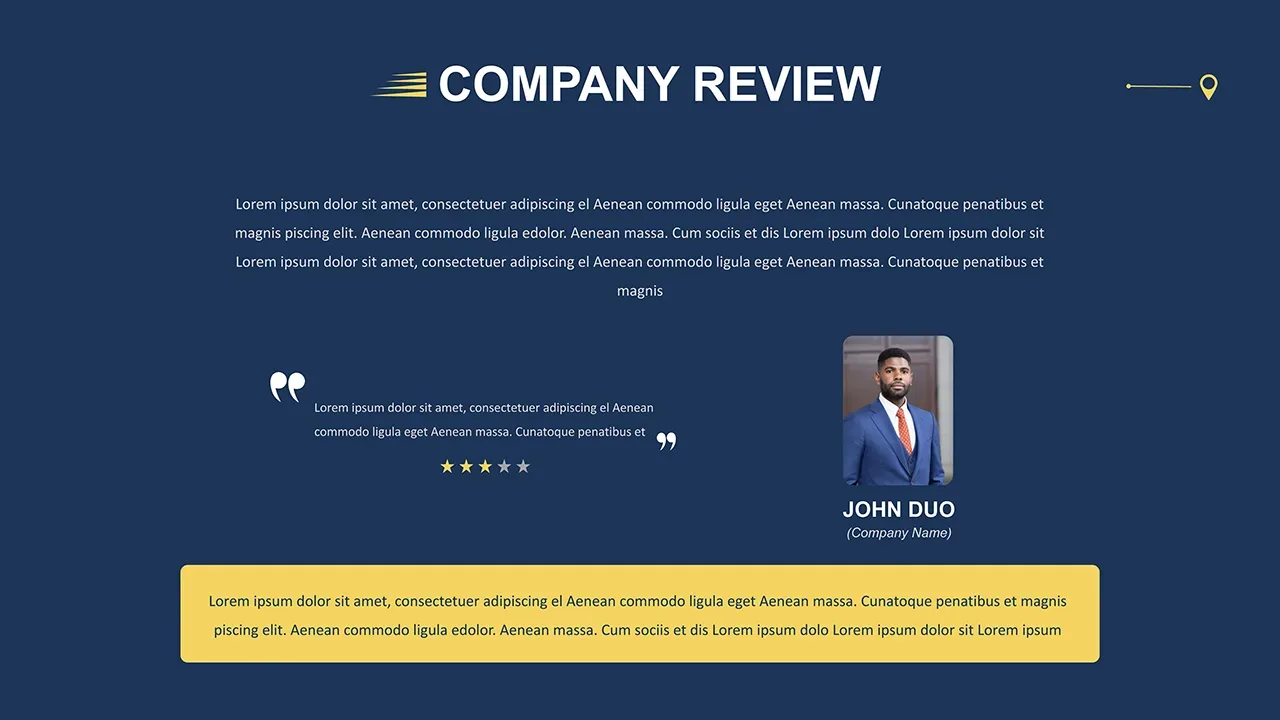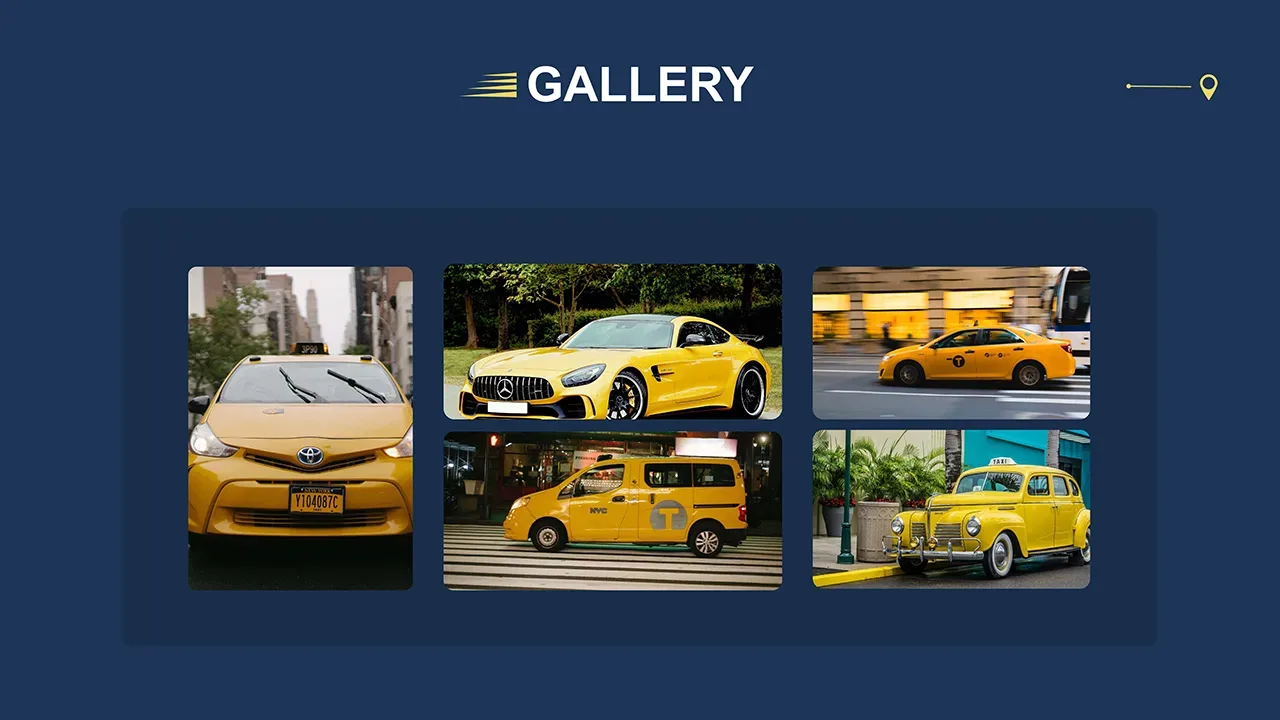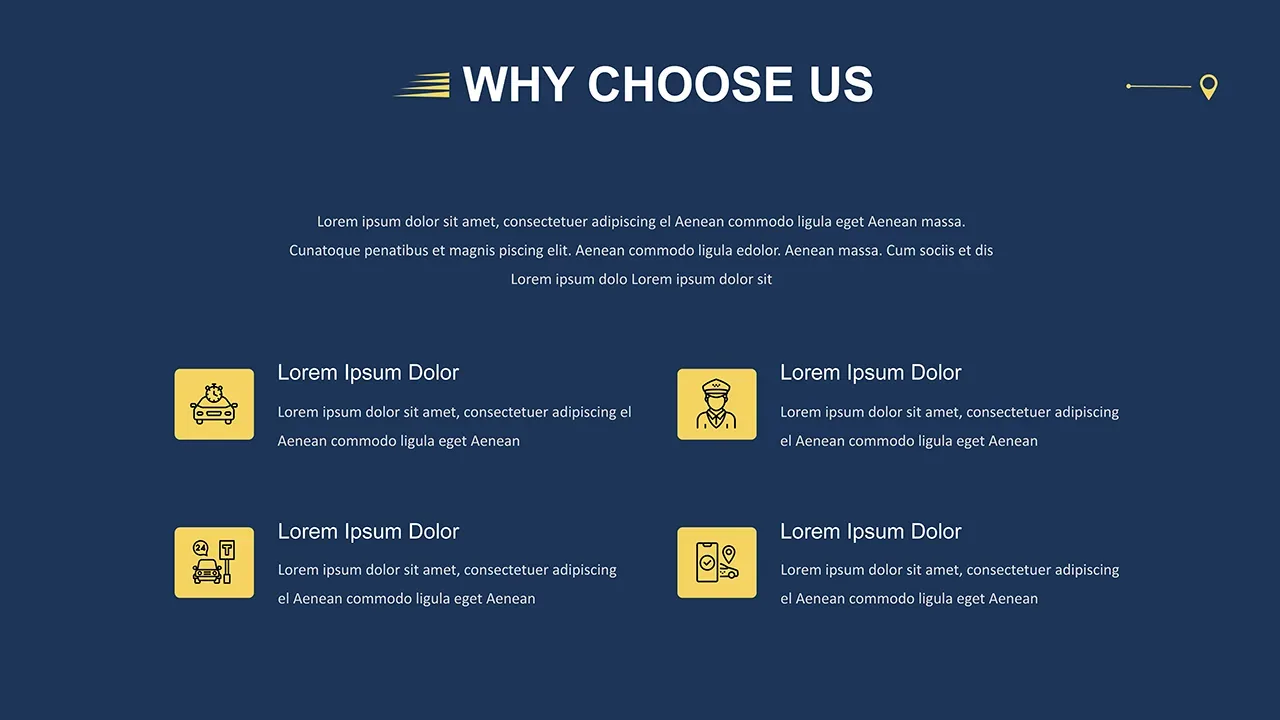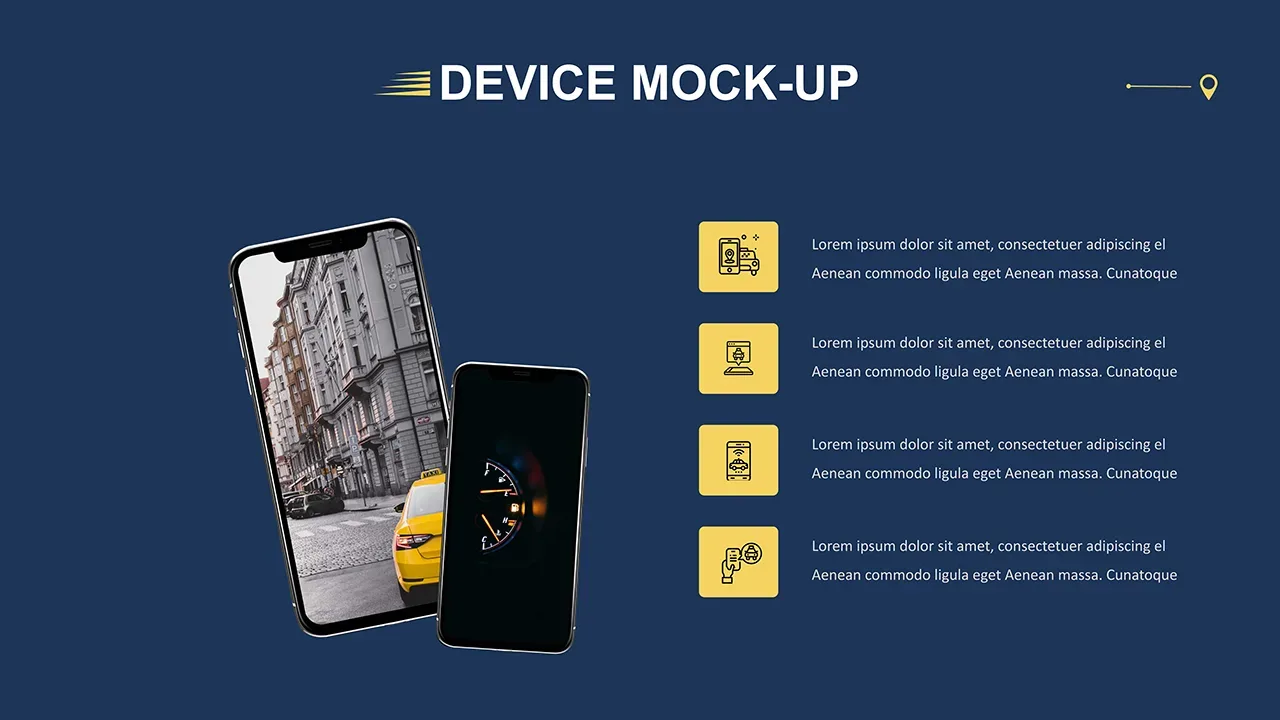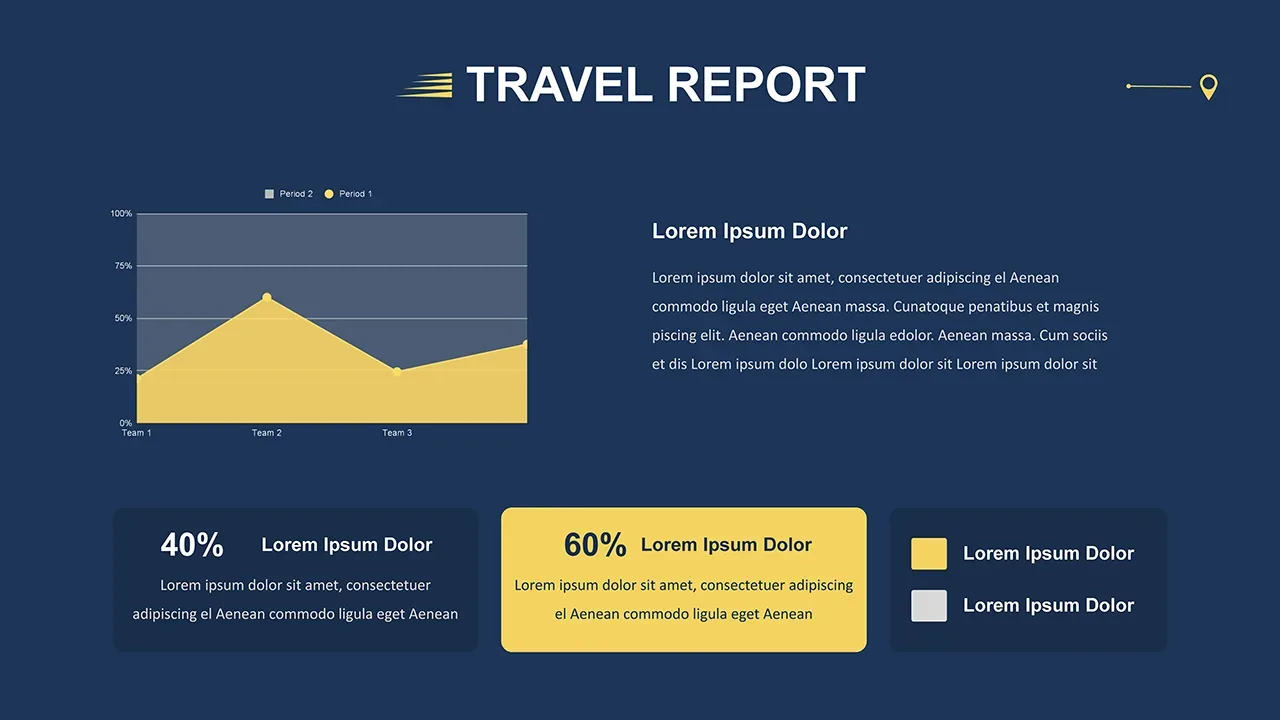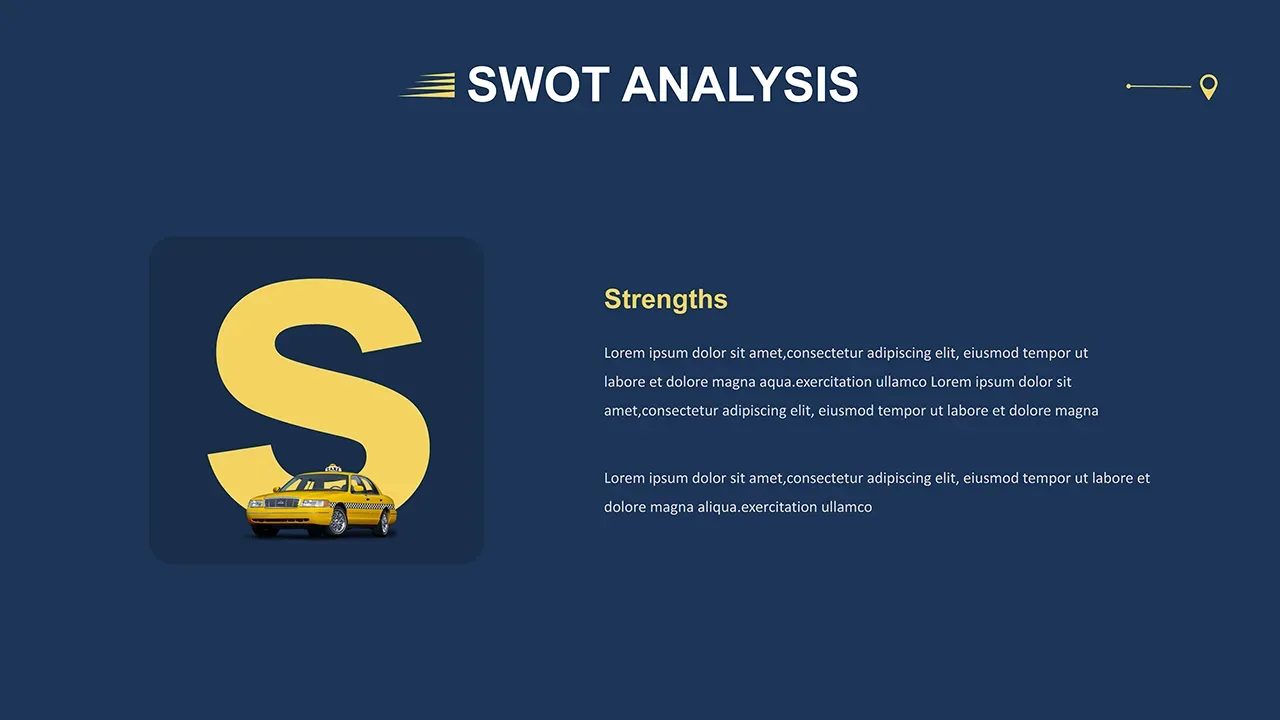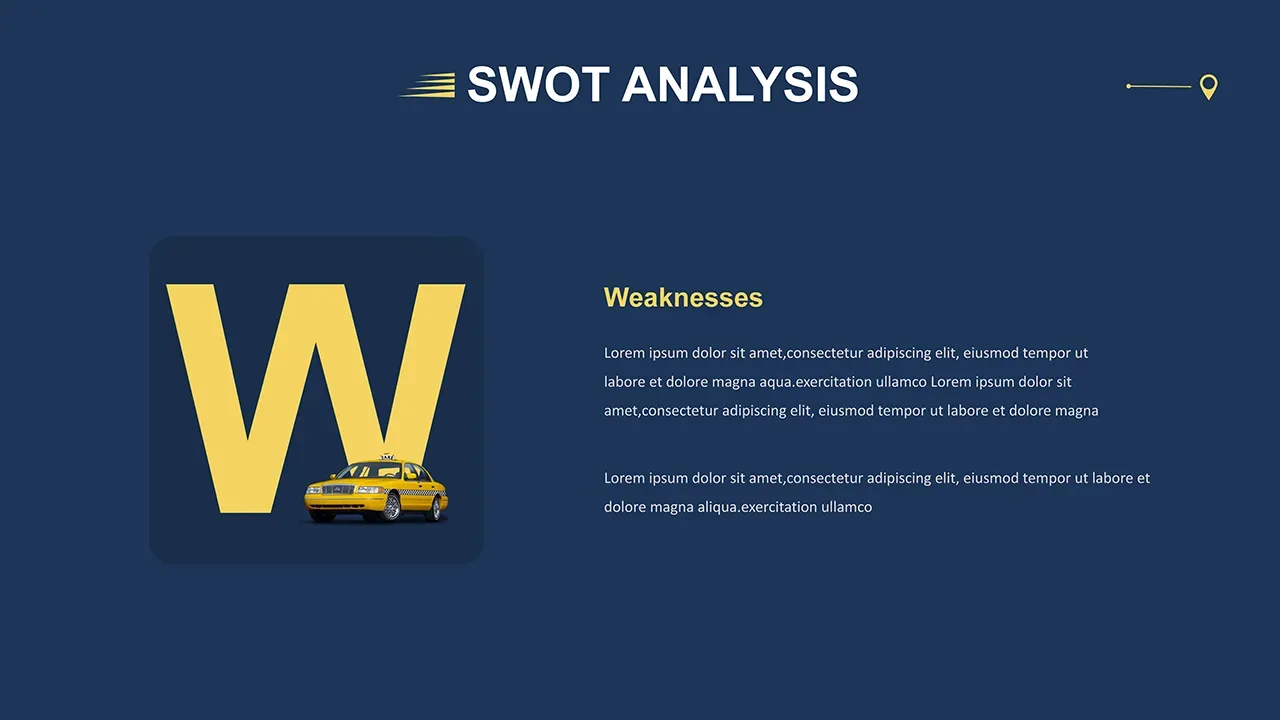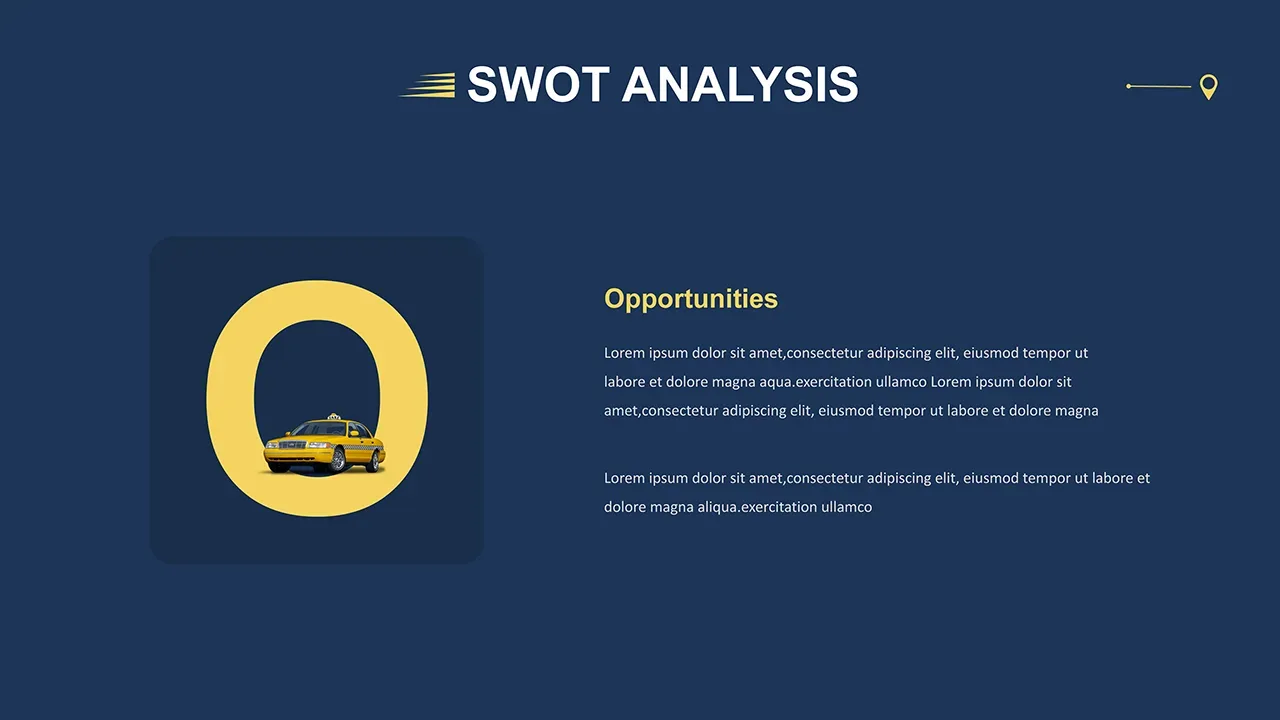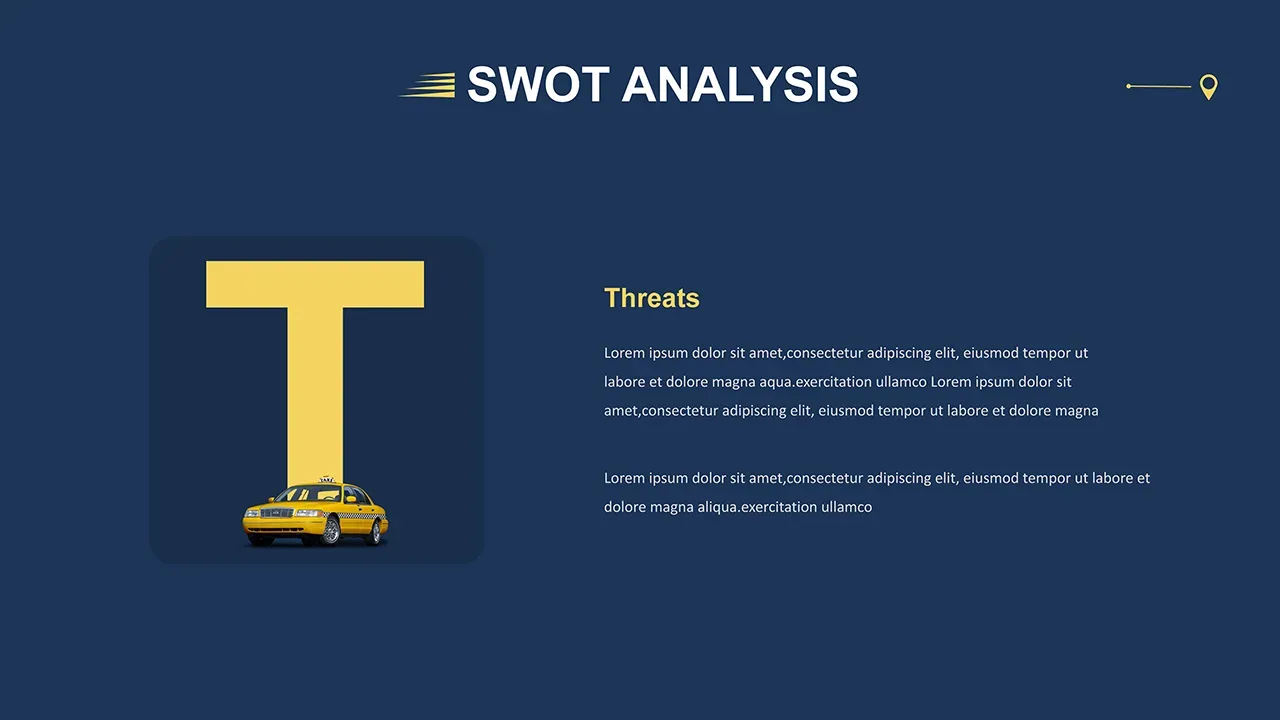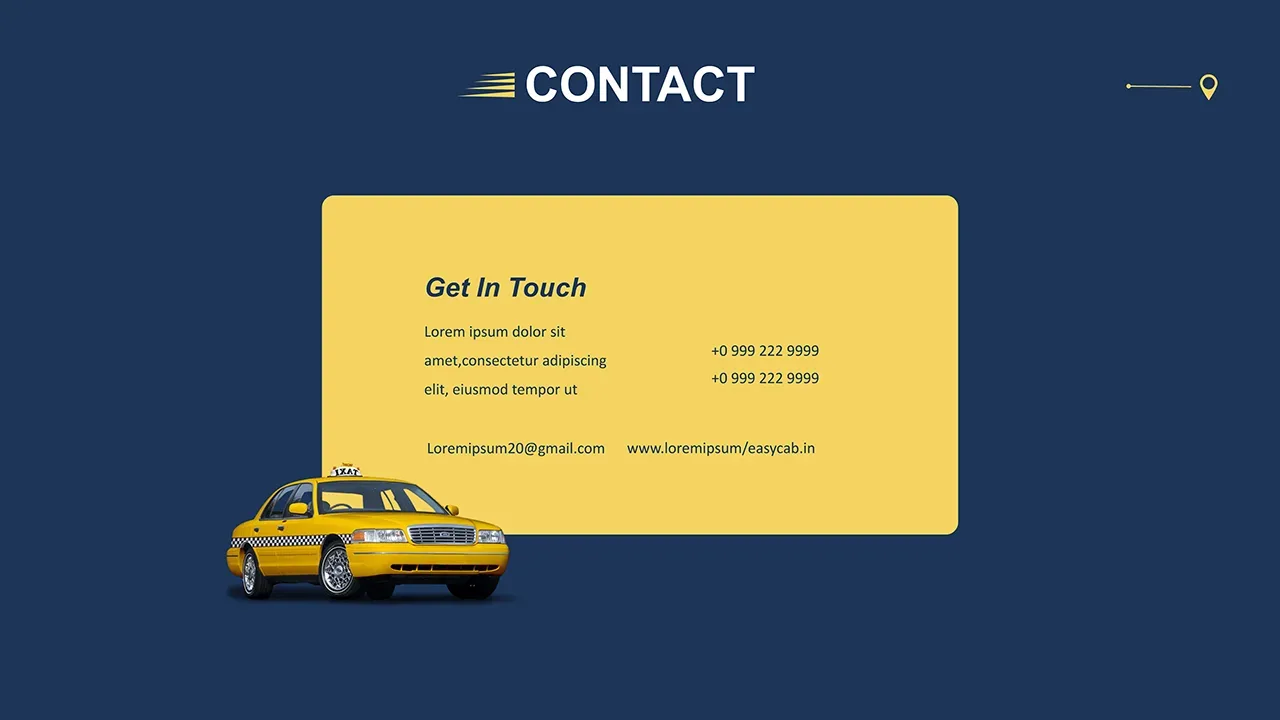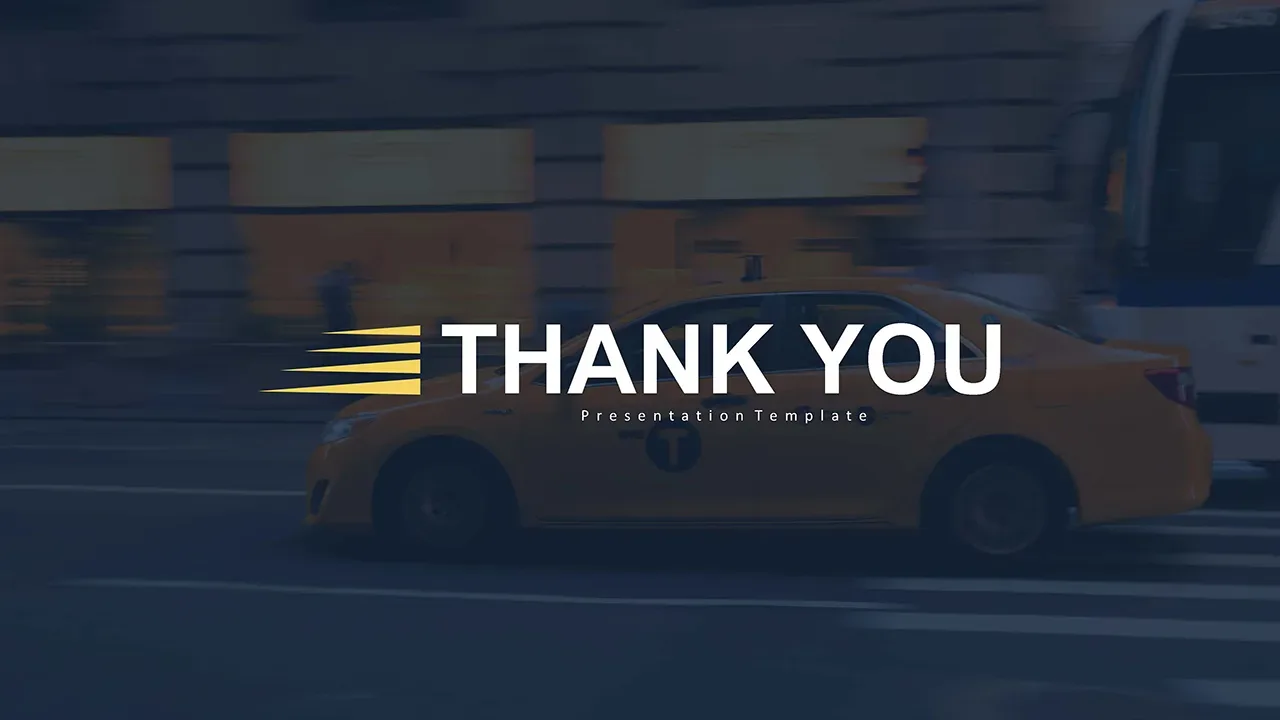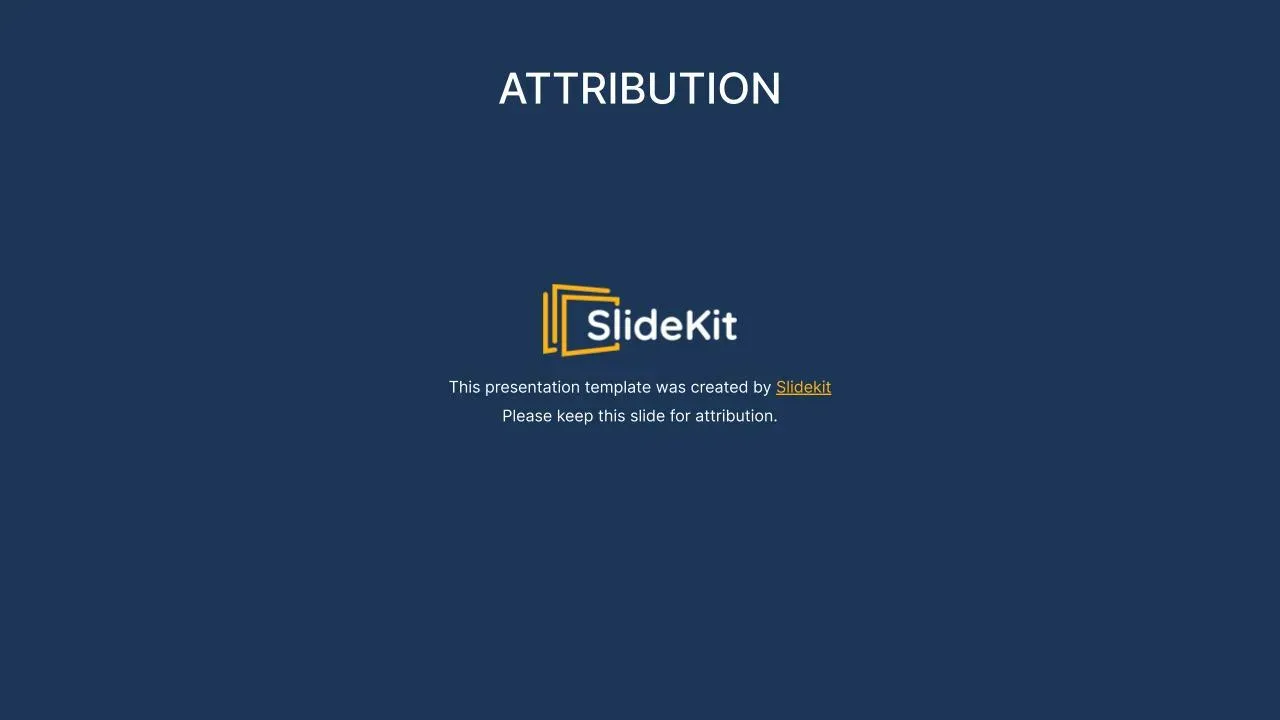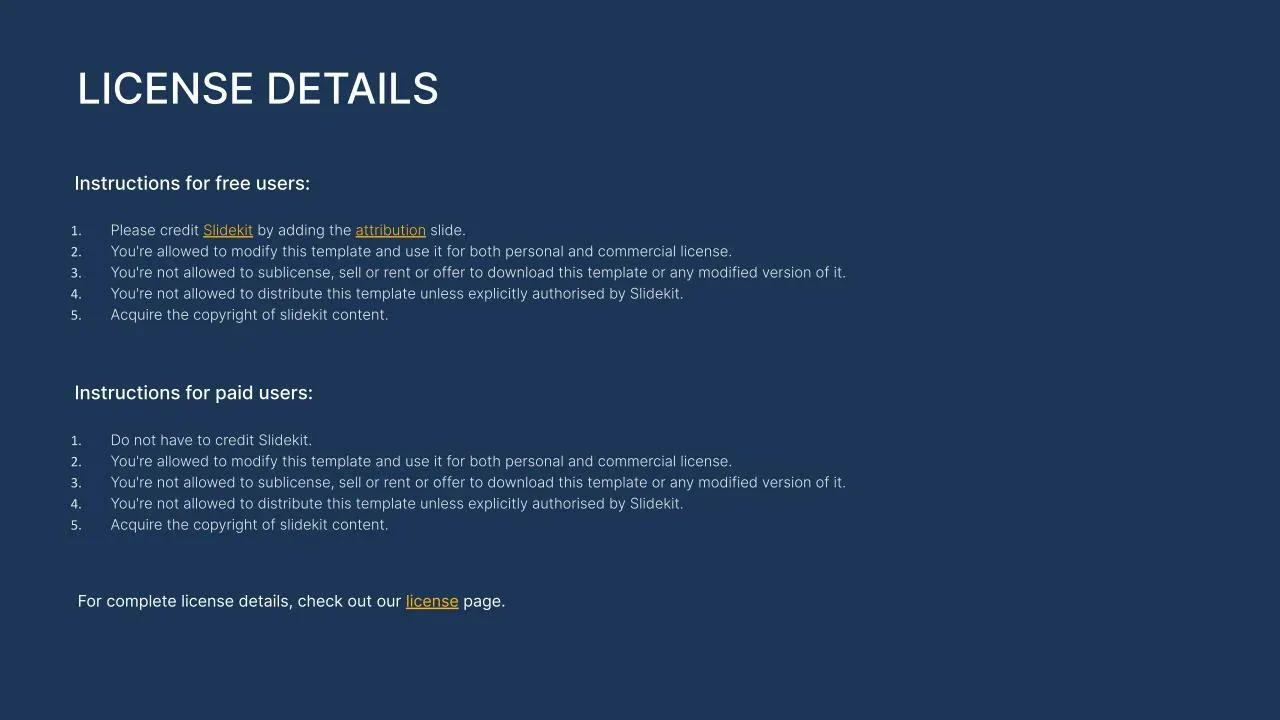 Looking to present your cab or taxi service in a more engaging and visually appealing way? With its unique colour palette and interesting infographics elements, this set of 20 free cab and taxi templates will help you do just that.
Each slide is solid blue, yellow and white, making your presentation stand out from the crowd. Plus, there are slides specifically designed for presenting your company's vision, service, team, and features.
Innovative graphical elements help you explain the booking method, pricing list, gallery, SWOT, review and more in yellow tints on a vibrant blue background. It comes with everything you need to begin, including customizable slides that easily adapt to your own needs so that you are free to change its font style, colour palette, photographs and all other elements.
In addition to cab or taxi services presentations, these slides are suitable to present any other auto-related content. The deck is flexible in delivering stories of your new car showroom, cab booking app, the preowned car business and more. So why wait? Grab these free cab templates today and give your presentation the boost it needs!