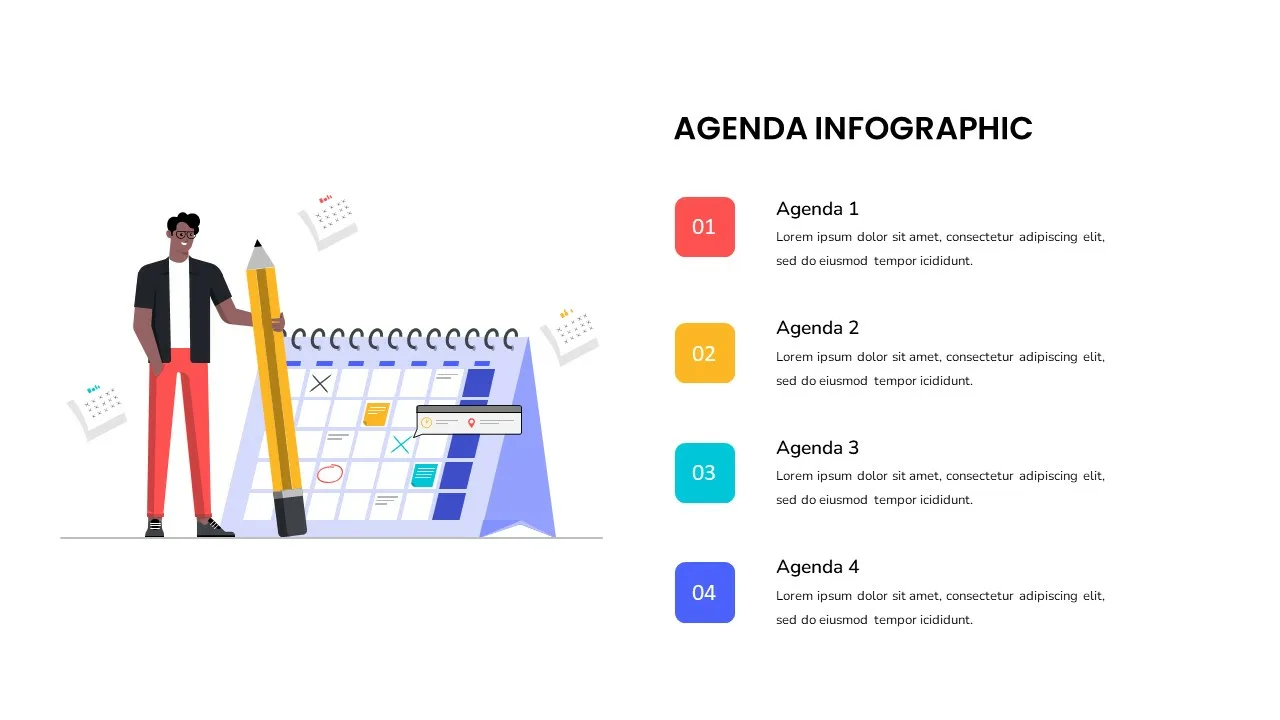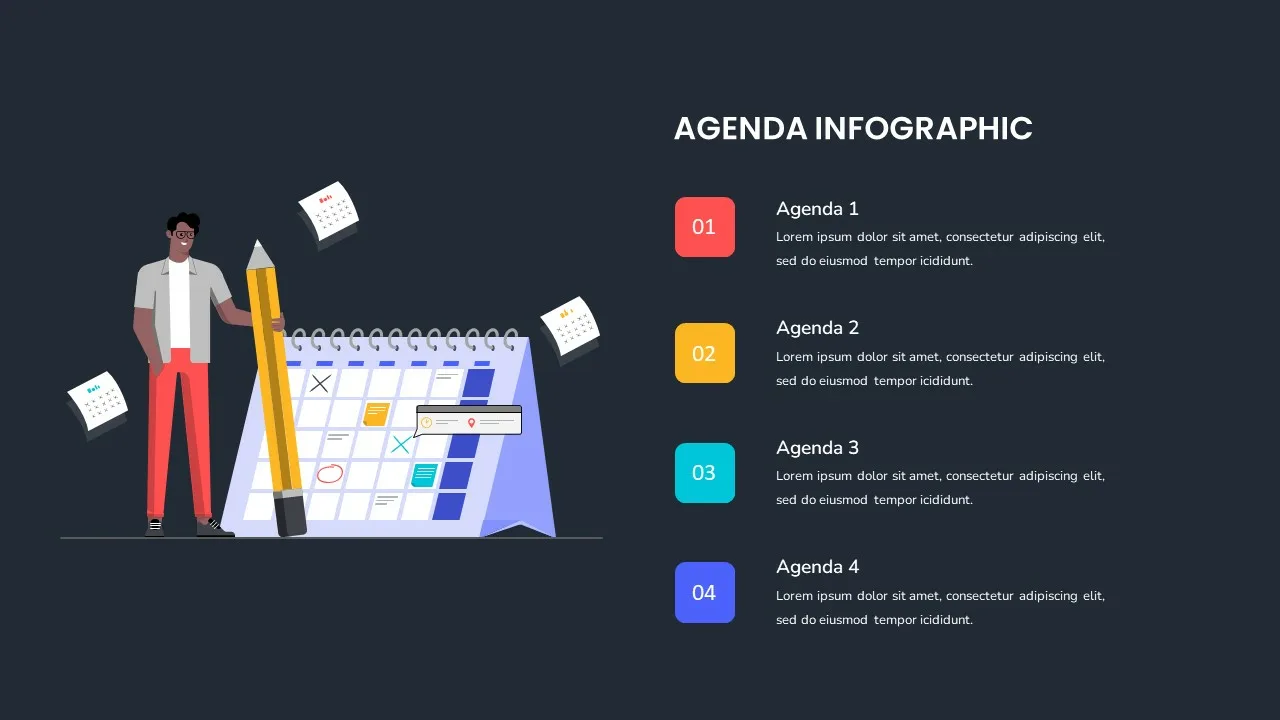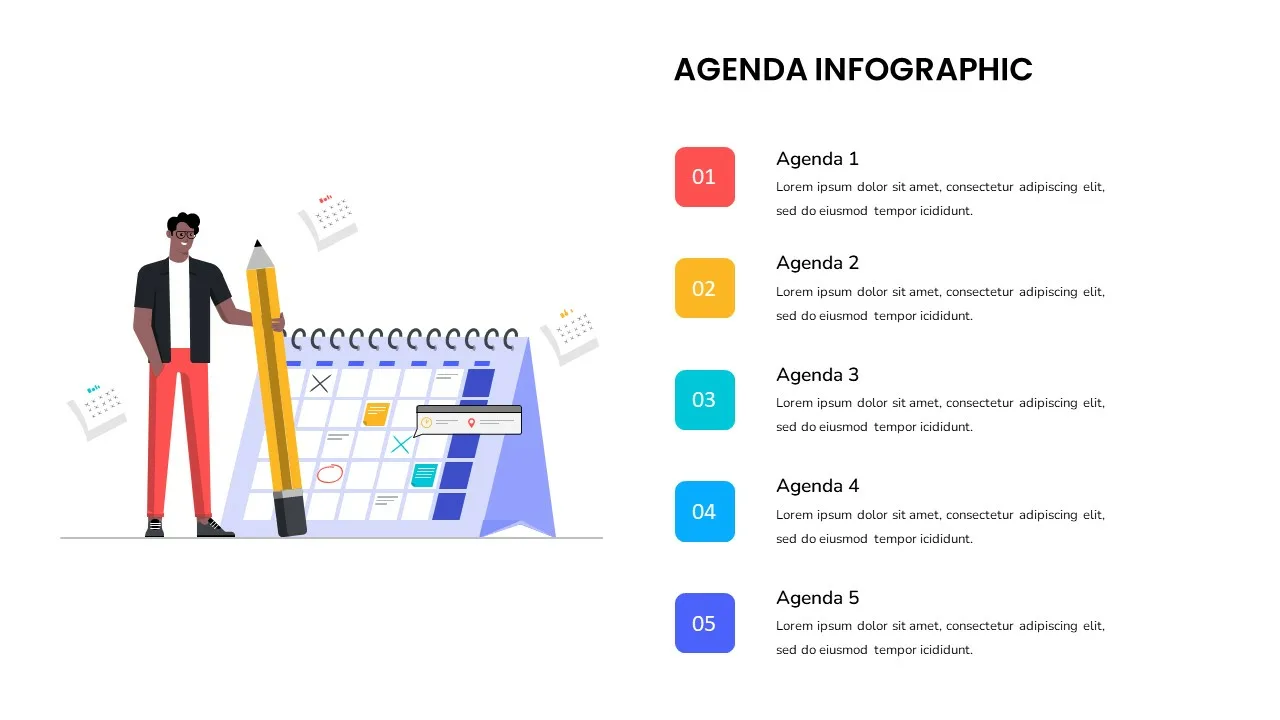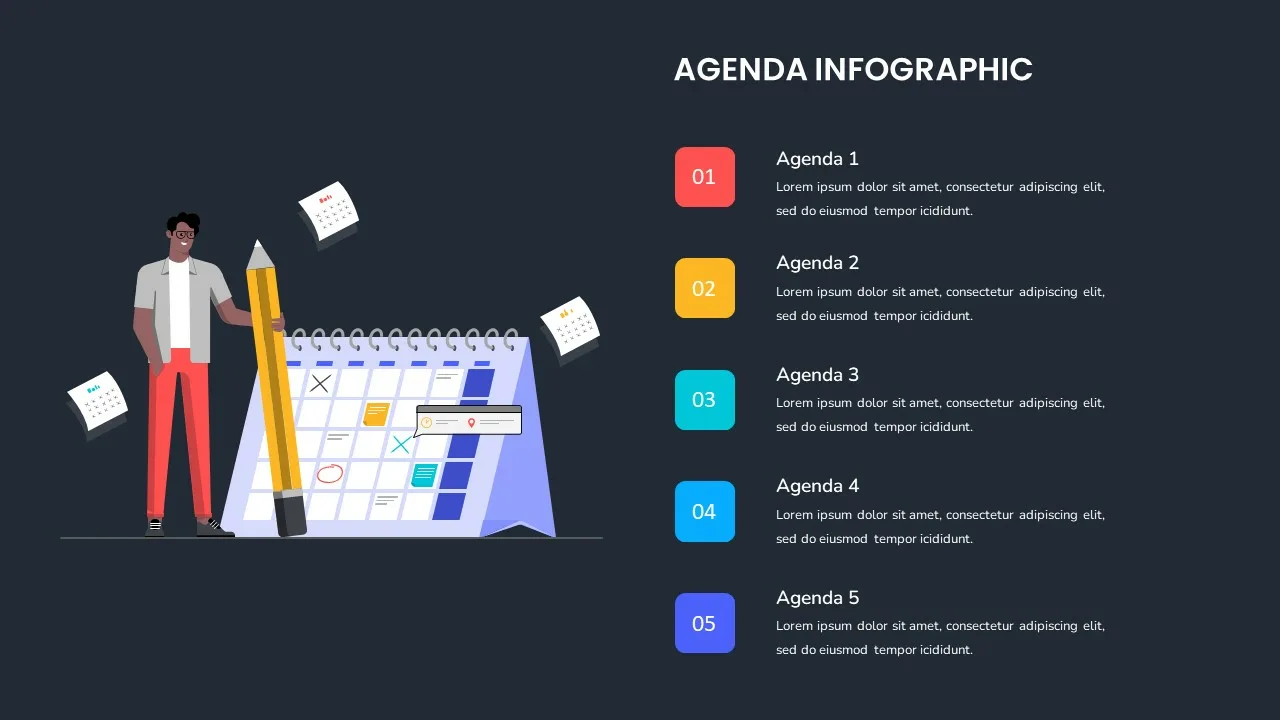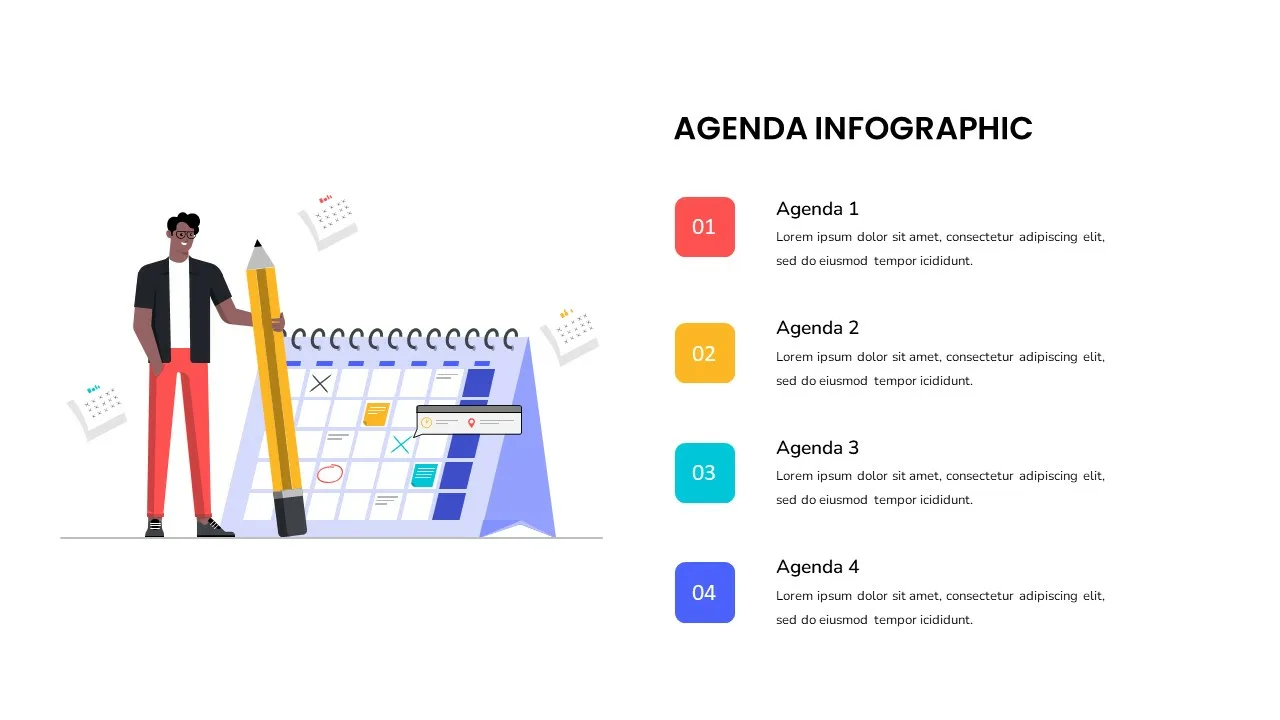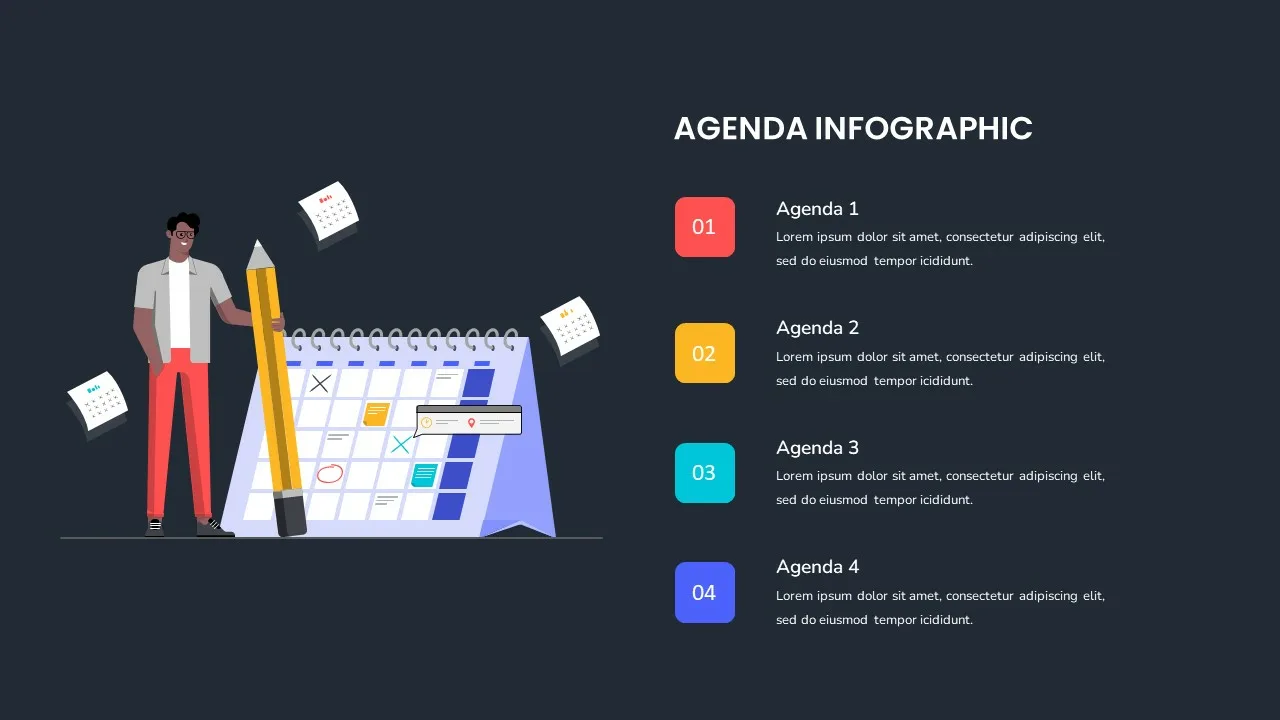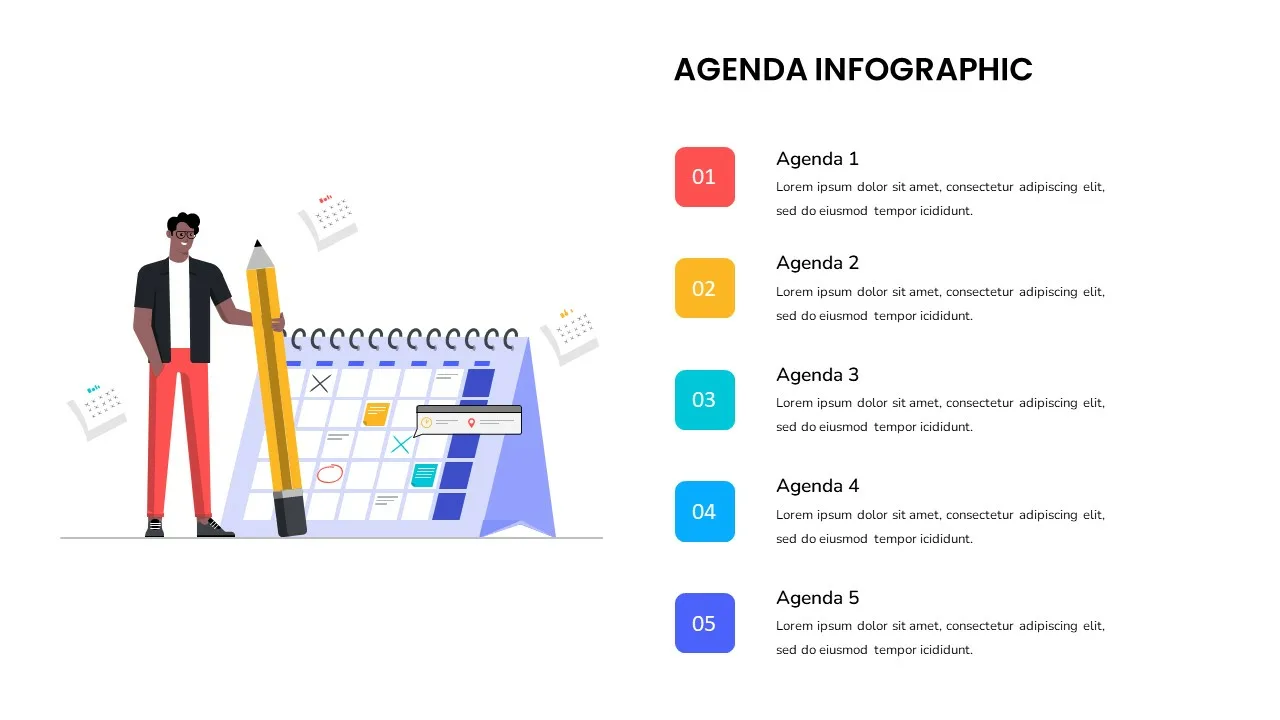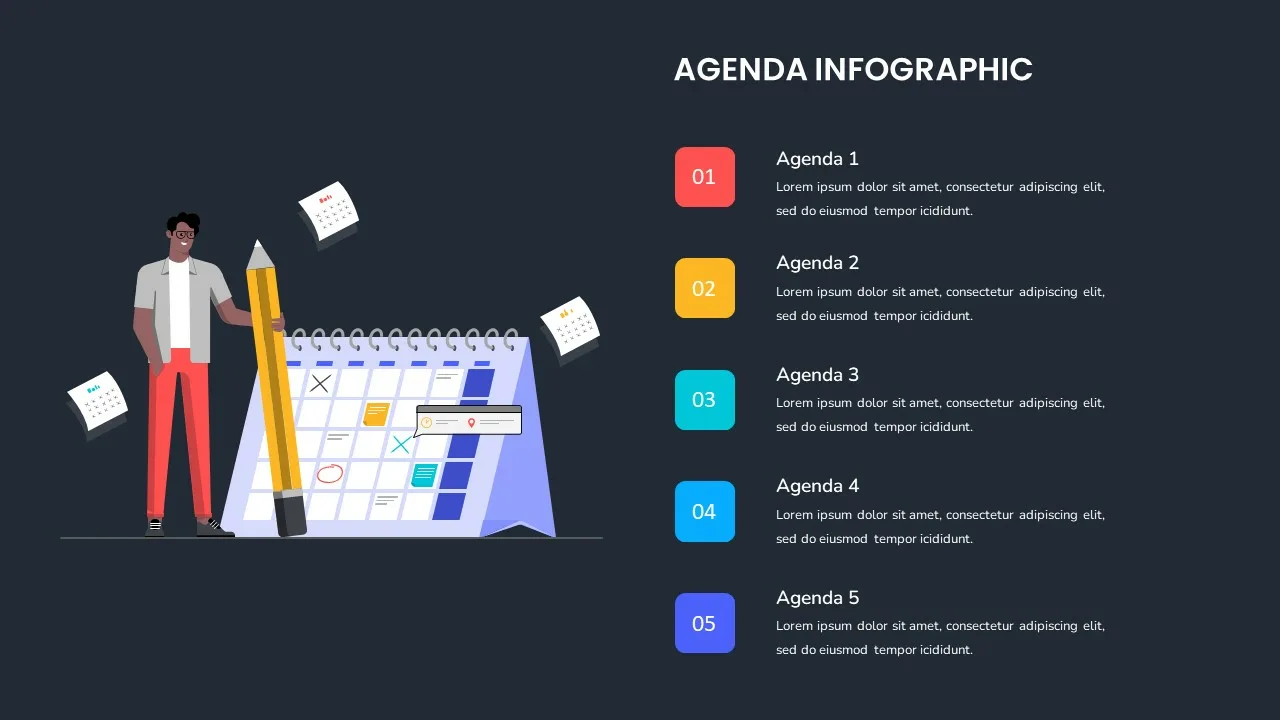 You need an agenda if you're looking for a way to organize your next meeting and keep things running smoothly. The agenda slide template is perfect for creating a meeting plan that outlines all the topics to be discussed and the order in which they'll be covered. In addition, this template makes it easy to produce a well-organized schedule that will make your business or team look professional and capable.
Enter the information for each topic, and the template will cover the rest. With its clean and concise design, the agenda slide design is an essential tool for any meeting planner. The agenda template is available in two backgrounds. The users can customize the template according to the need of the presentation.
Looking for other designs to present your agenda? Check out our various agenda presentation templates now.
Tags