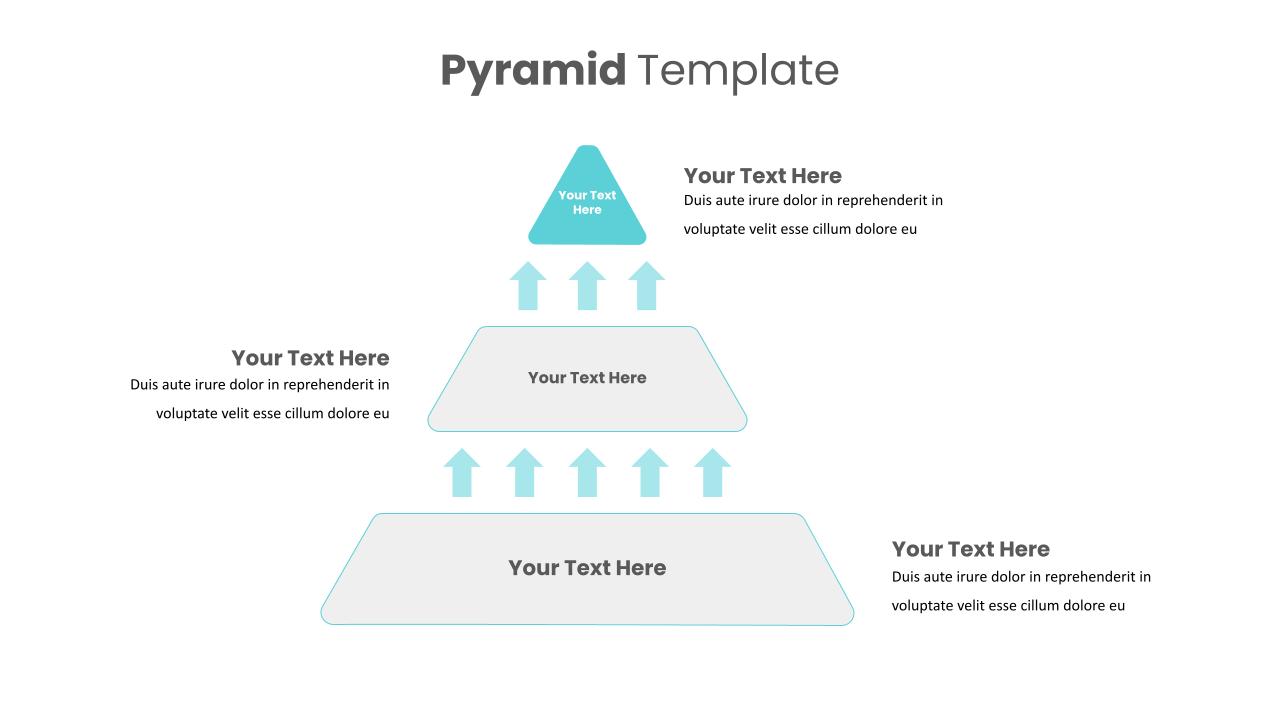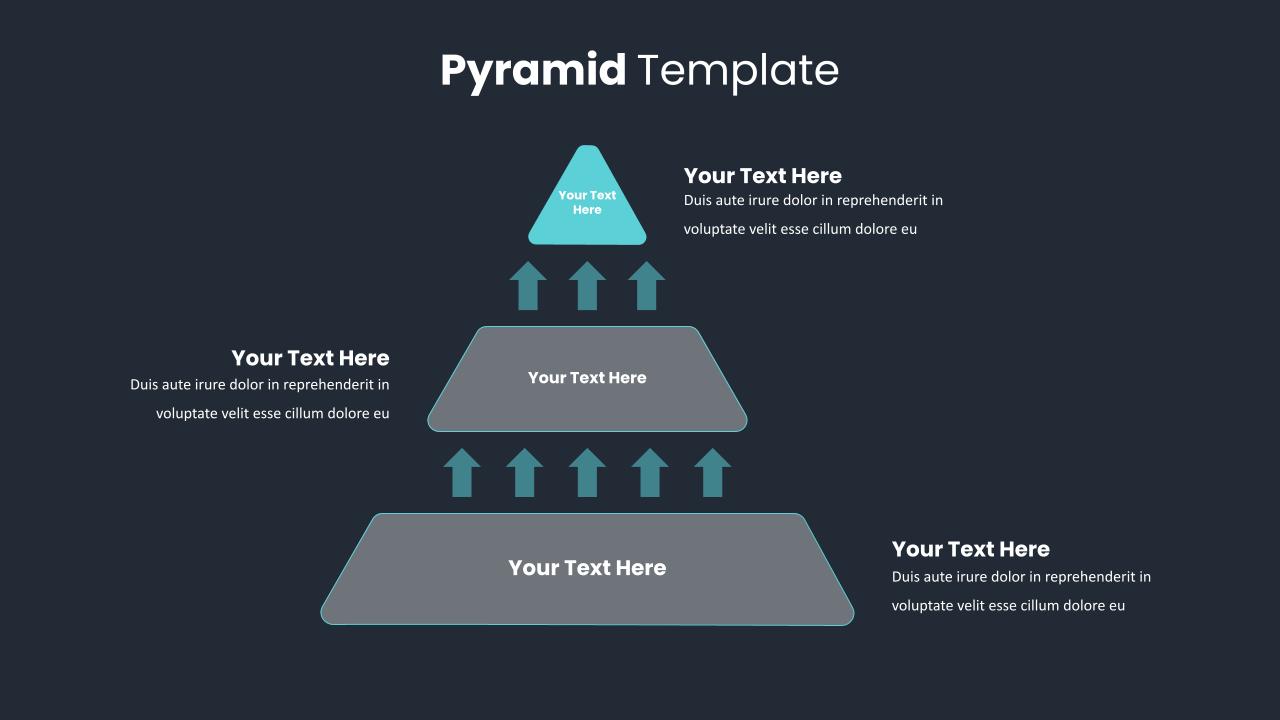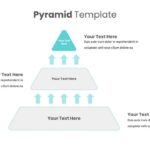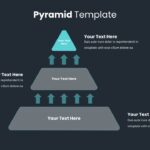 3 Level Pyramid Template offers a versatile design tailored to elevate your presentations, especially when showcasing hierarchical structures. It excels in delivering concepts, data, and messages with a blend of clarity and flair. Furthermore, this template aids in illustrating diverse trends, including demographics, hierarchical arrangements, and interconnected relationships. Regardless of your role as a business professional, educator, marketer, or student, this template promises to enhance the impact and quality of your presentations significantly.
The Pyramid Slide Template allows the presenters to create conceptual frameworks to illustrate levels, relationships, and hierarchies within their strategies, ideas, or processes. It's an ideal choice for business models, strategic planning, and organizational structures. Pyramid diagrams convey easy-to-understand data visualization because of its step by step by structure. So, the presenters can add statistics, market trends, and research findings with ease. You can engage students and learners by breaking down complex subjects into manageable segments. Apart from educational presentations, you can use it for marketing, sales, and project management presentations.
3 level pyramid diagram for PowerPoint and Google Slides shows the pyramid structure by distinct shapes. The vertical arrows provide a total structure of the pyramid design by its elegant interposition. Use this pyramid template for simple presentations!