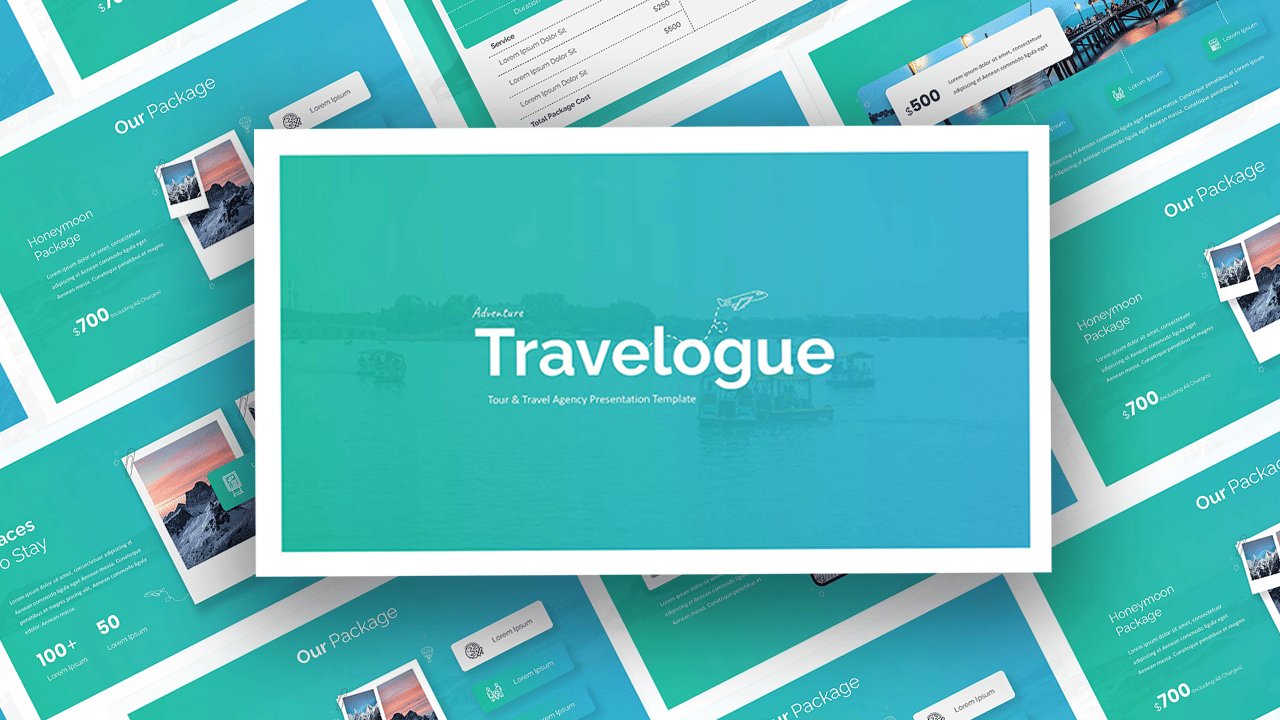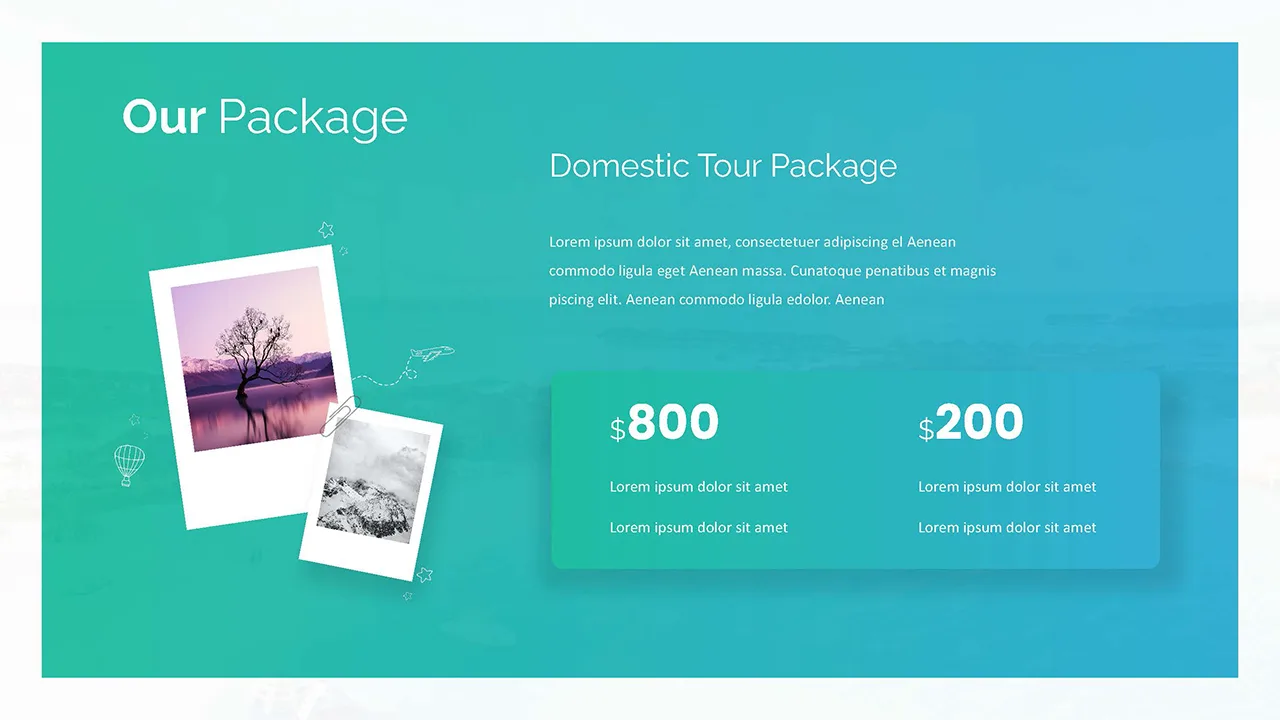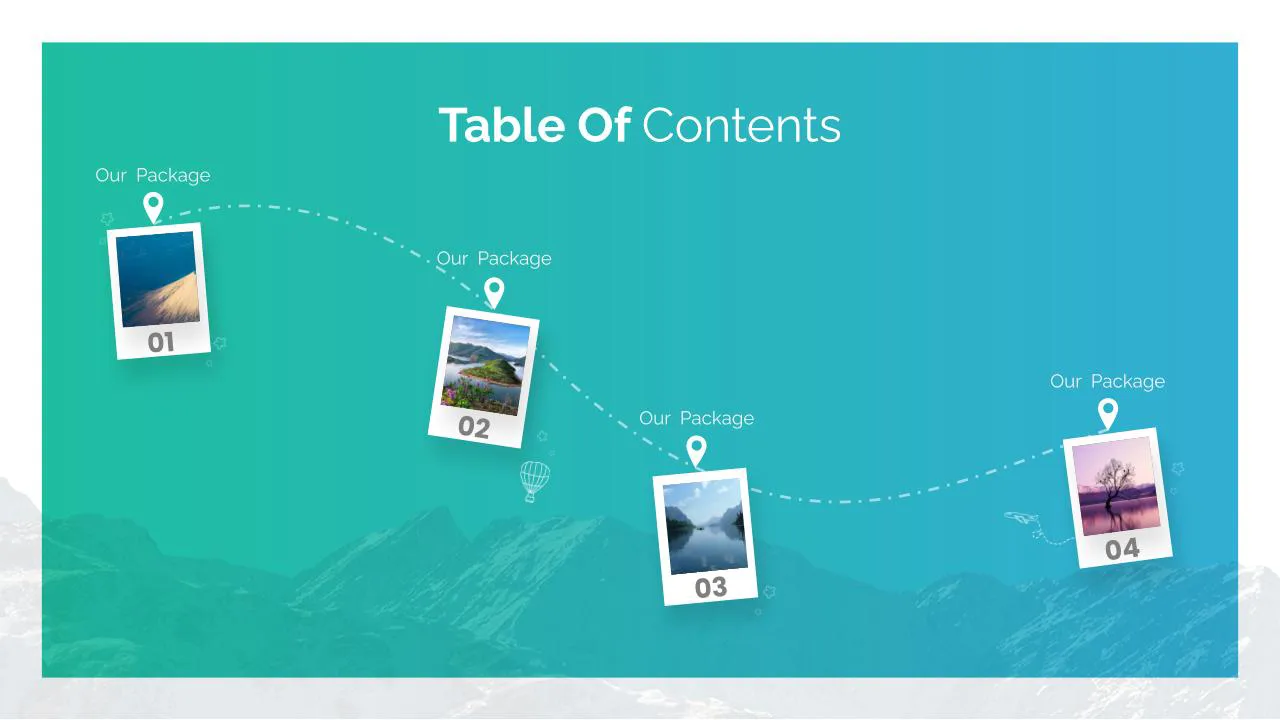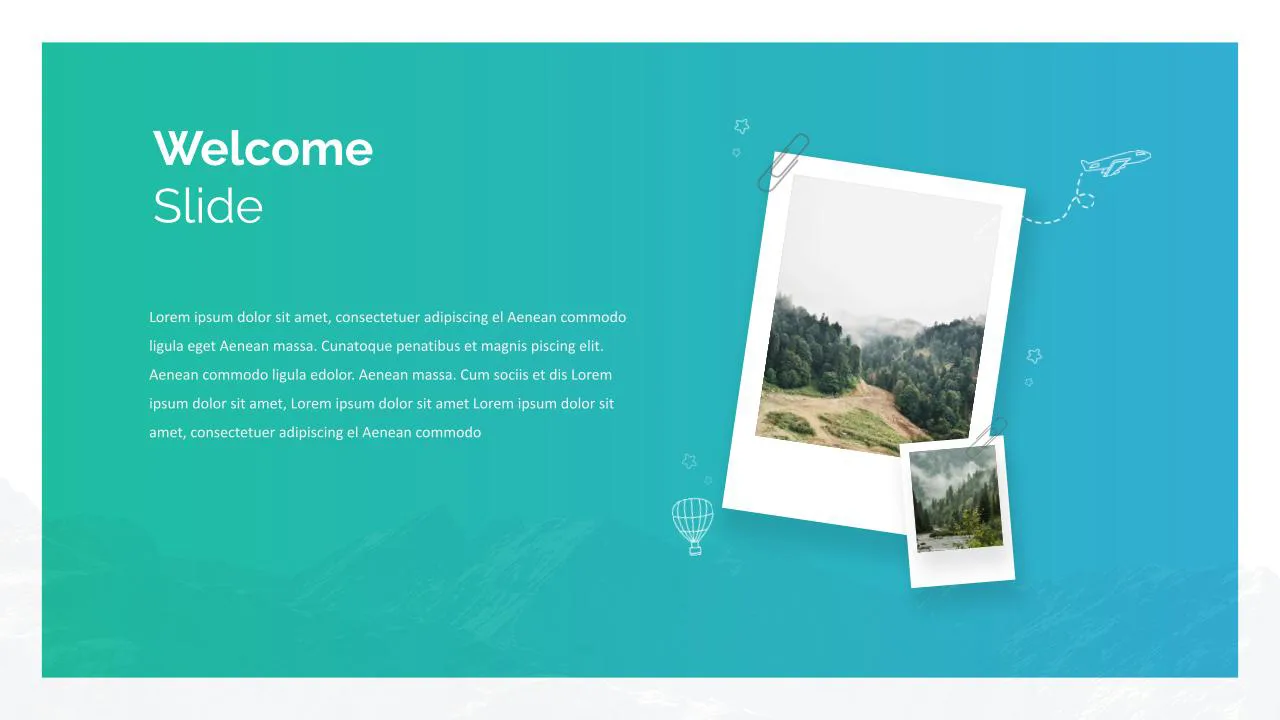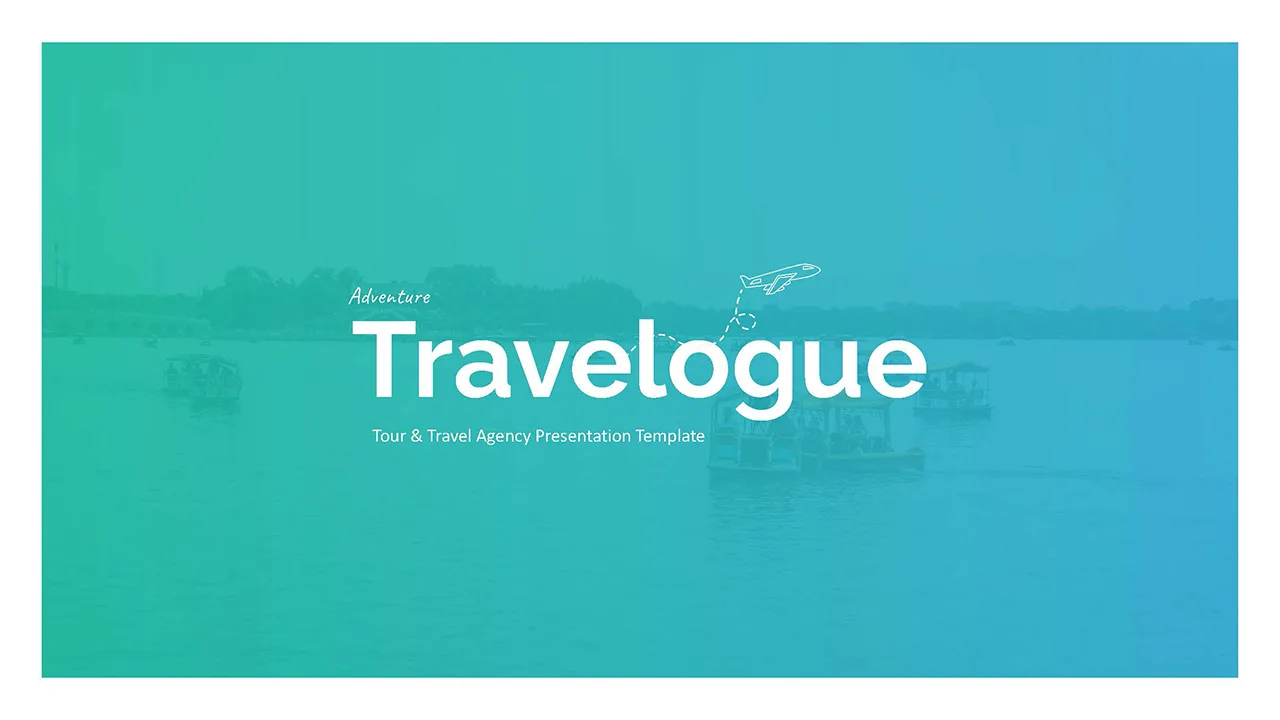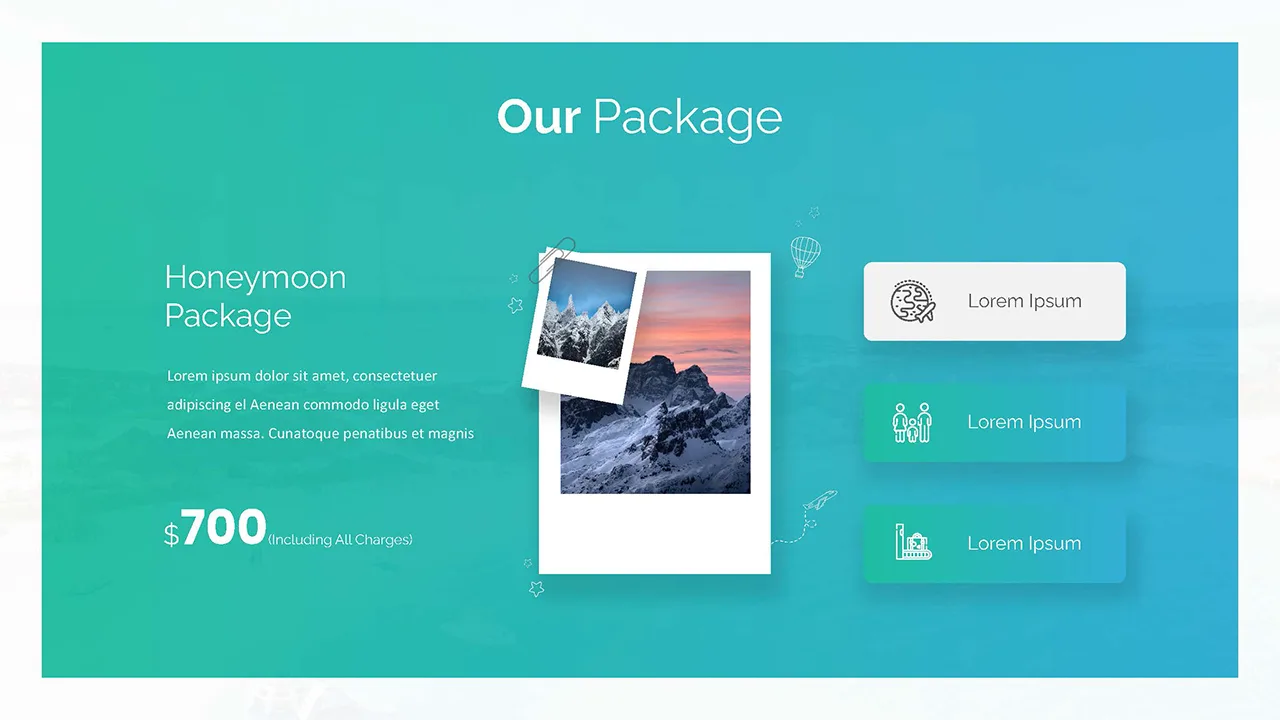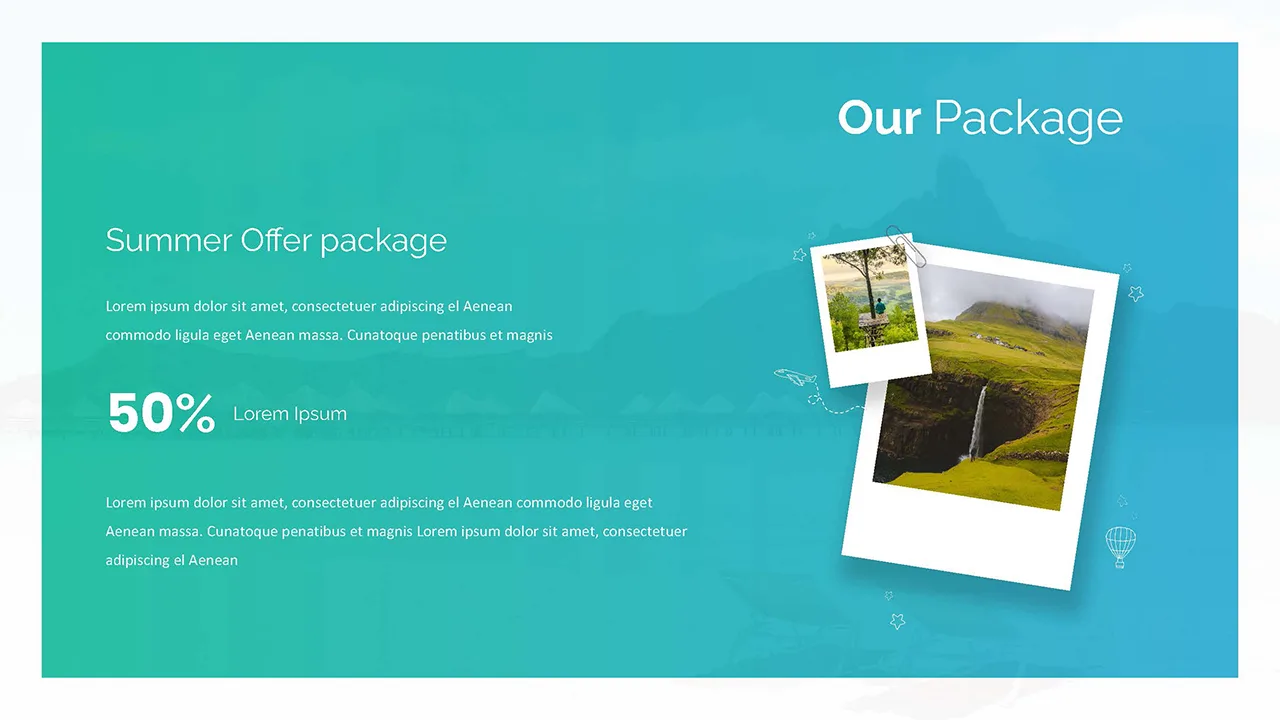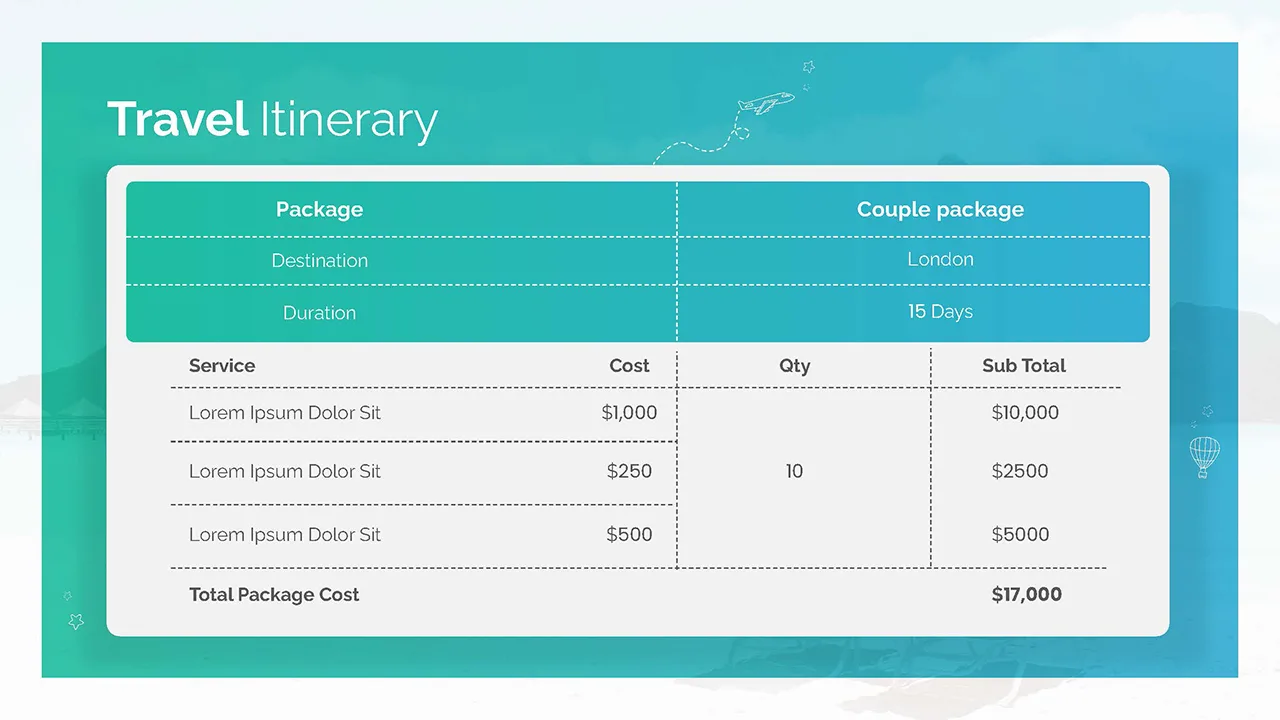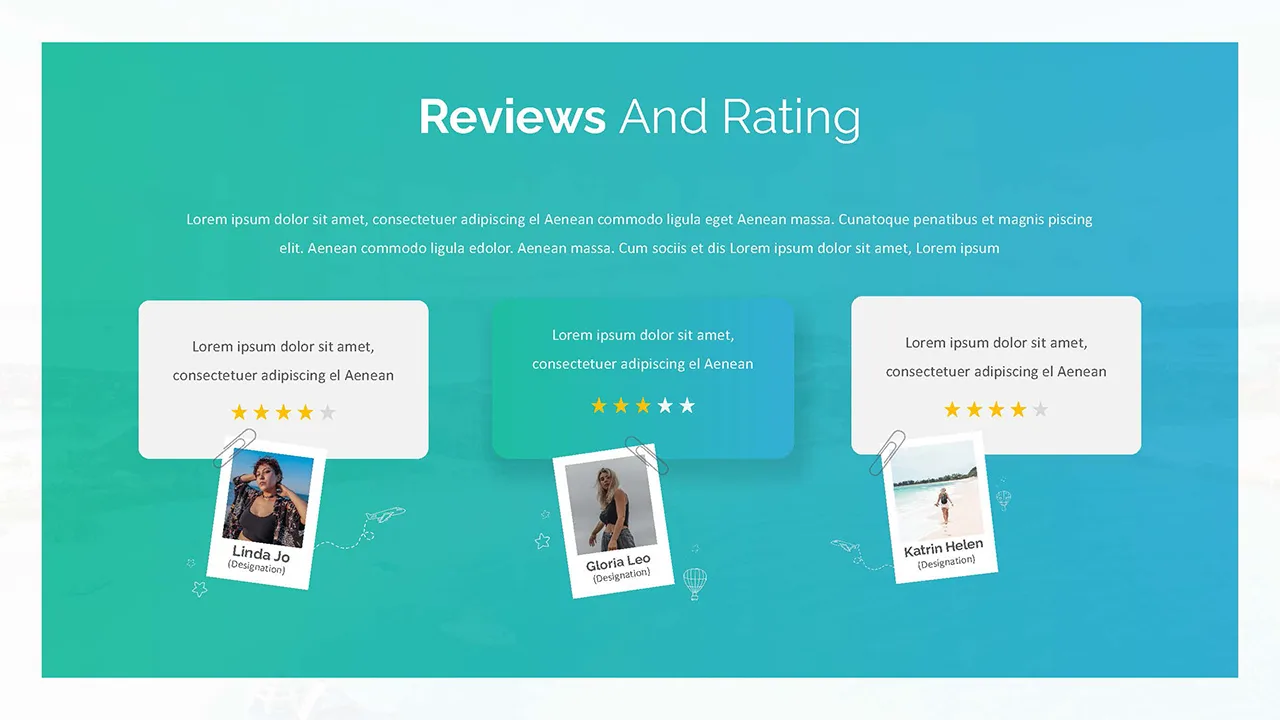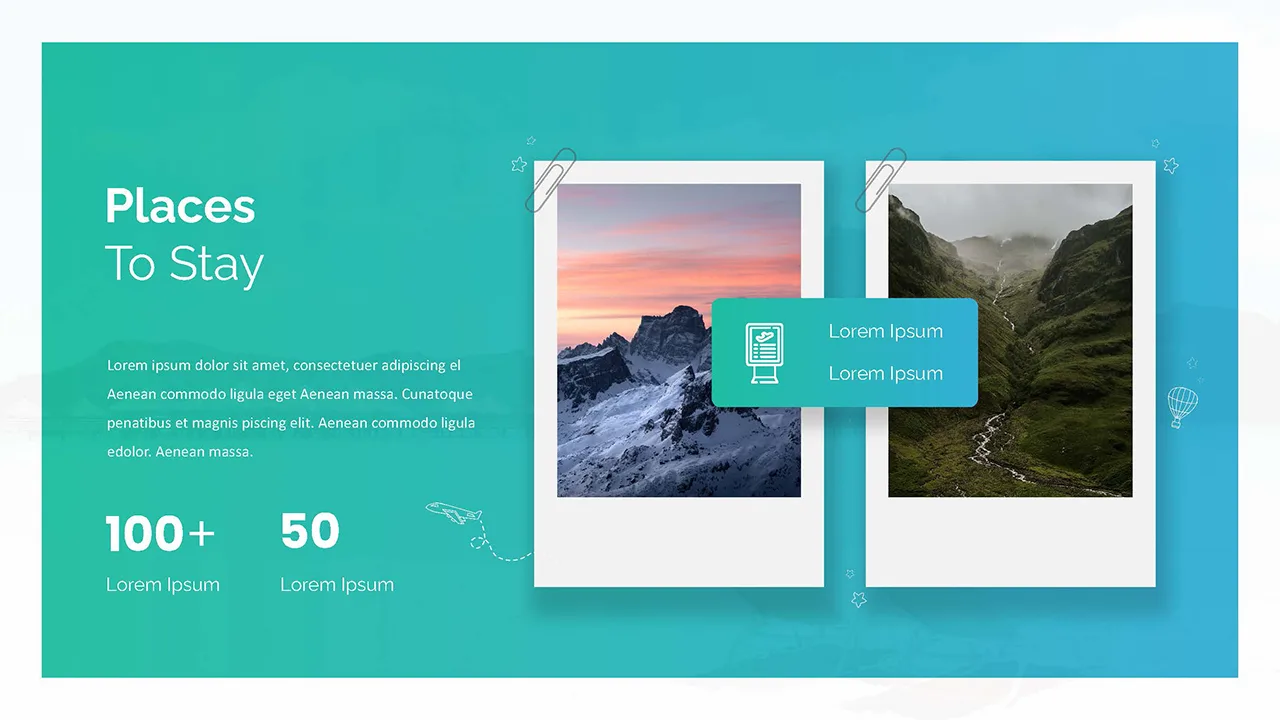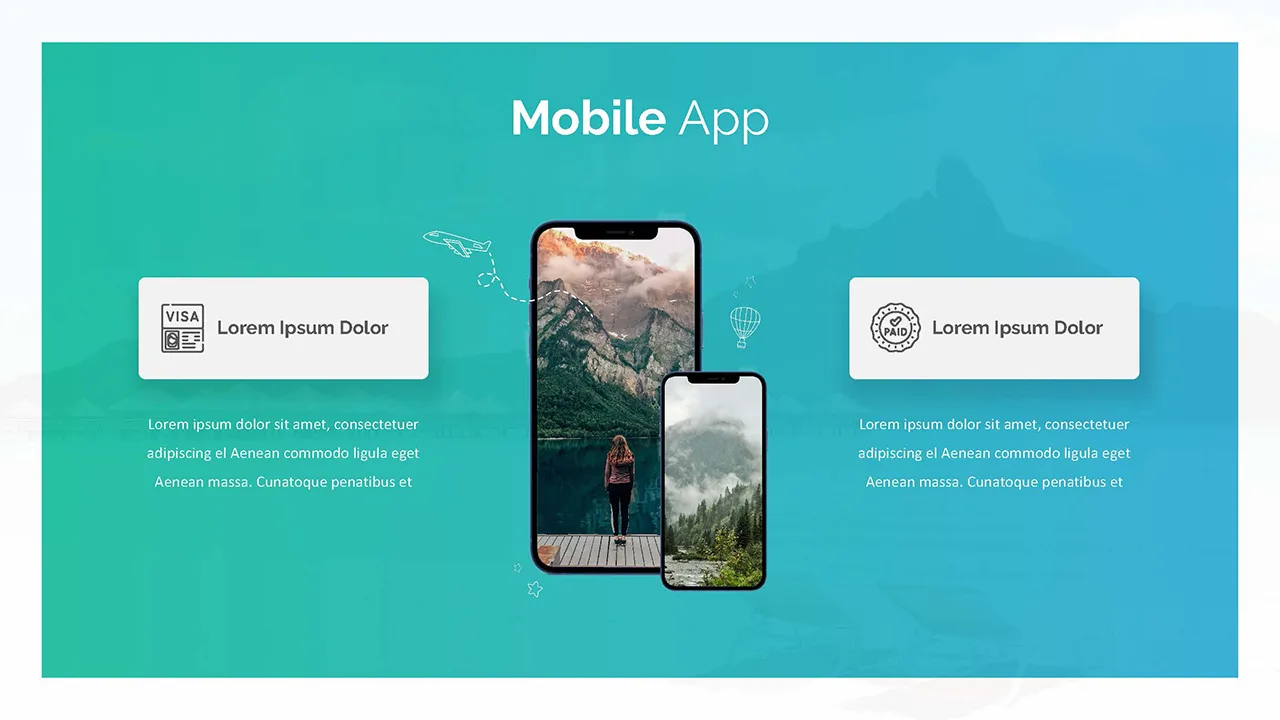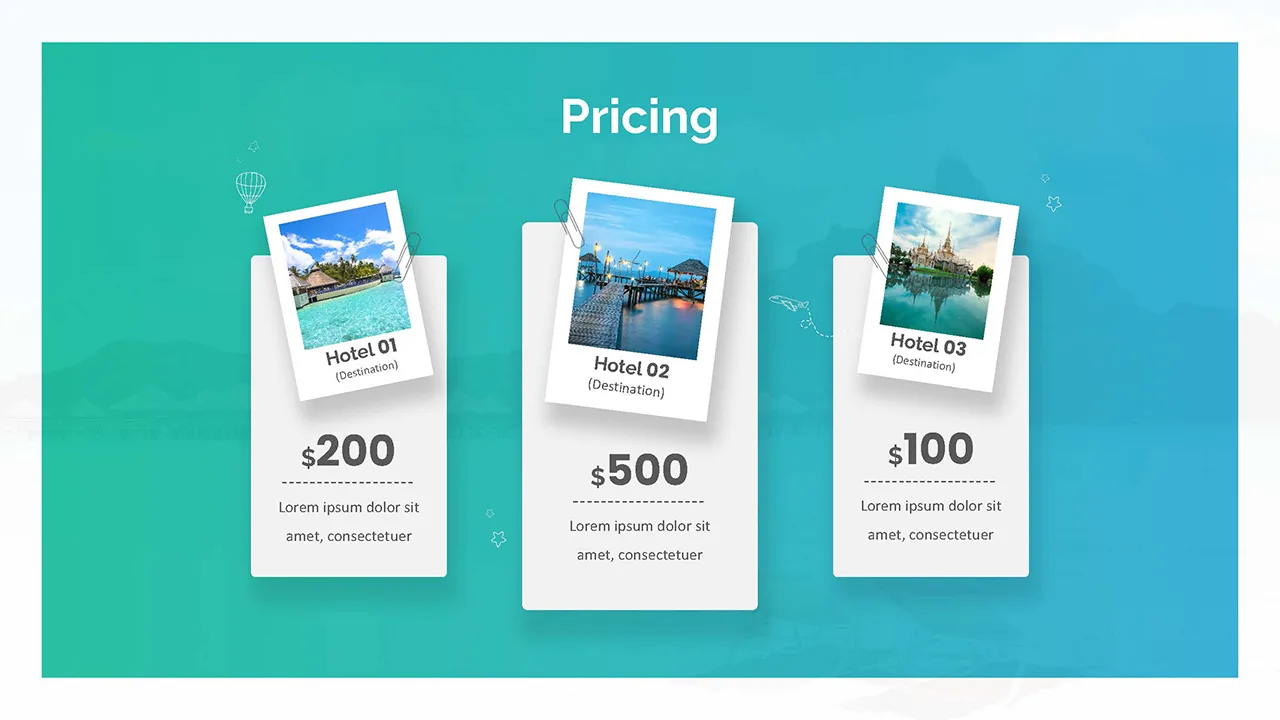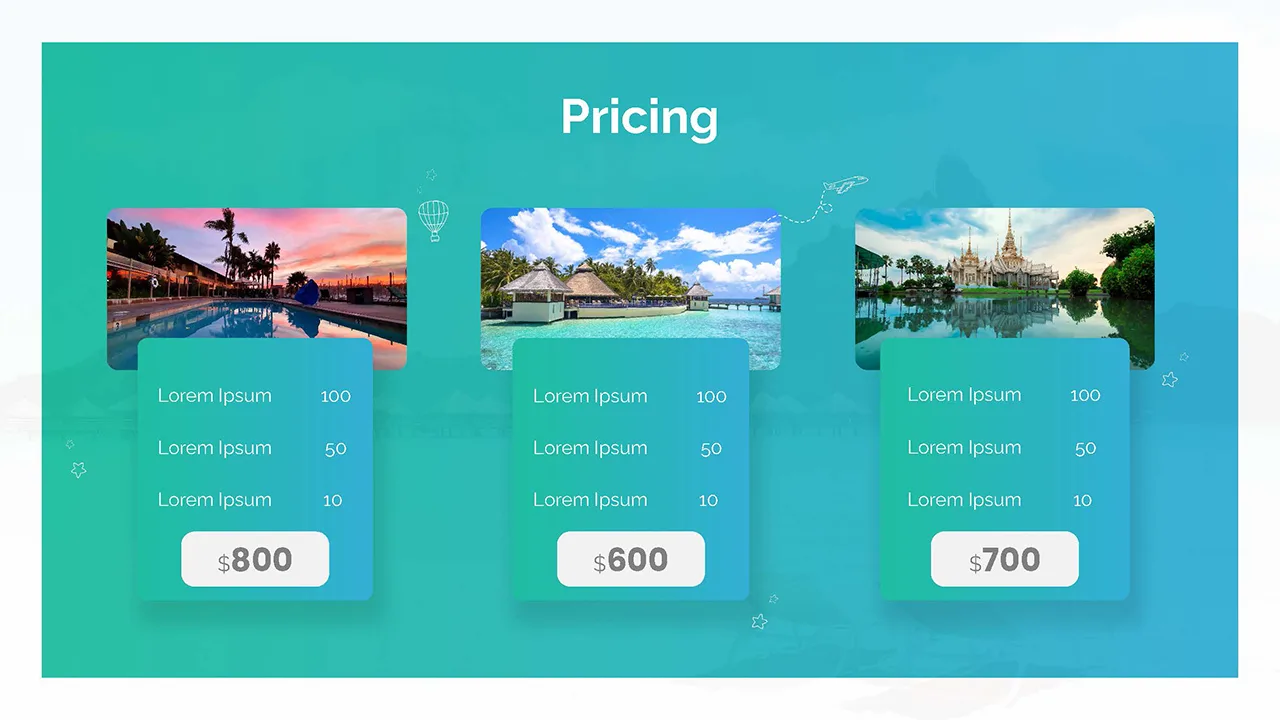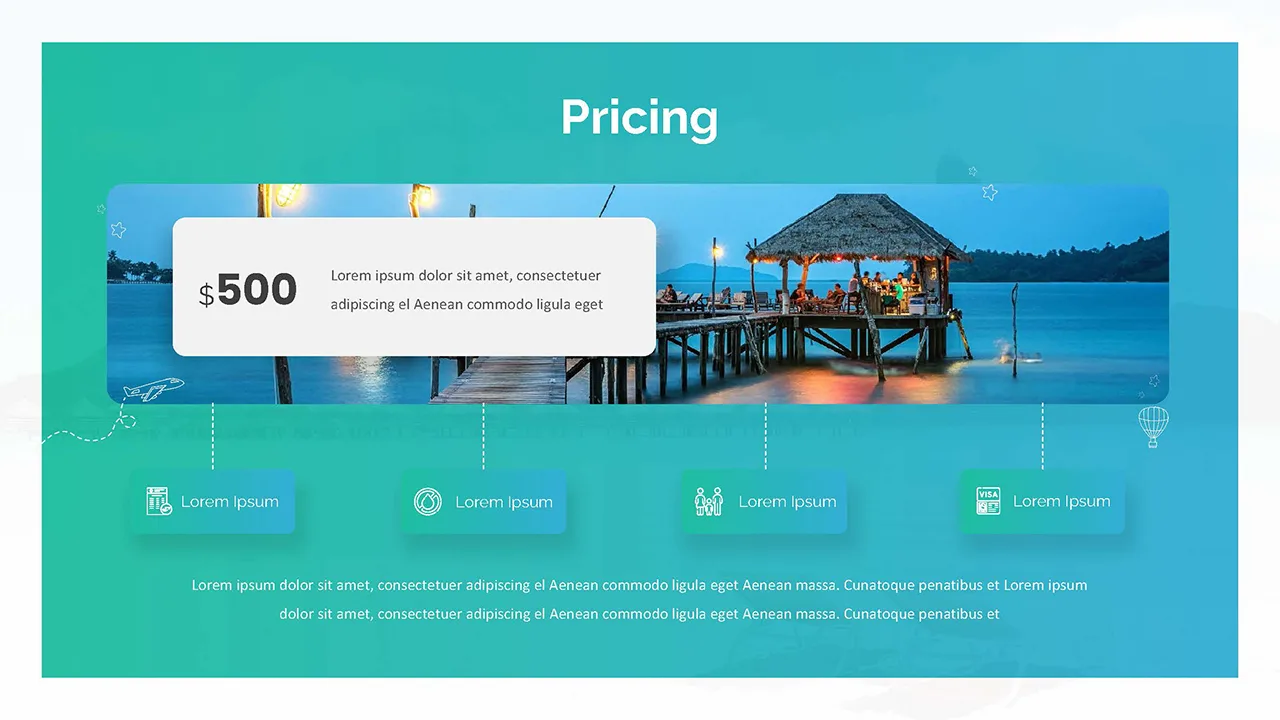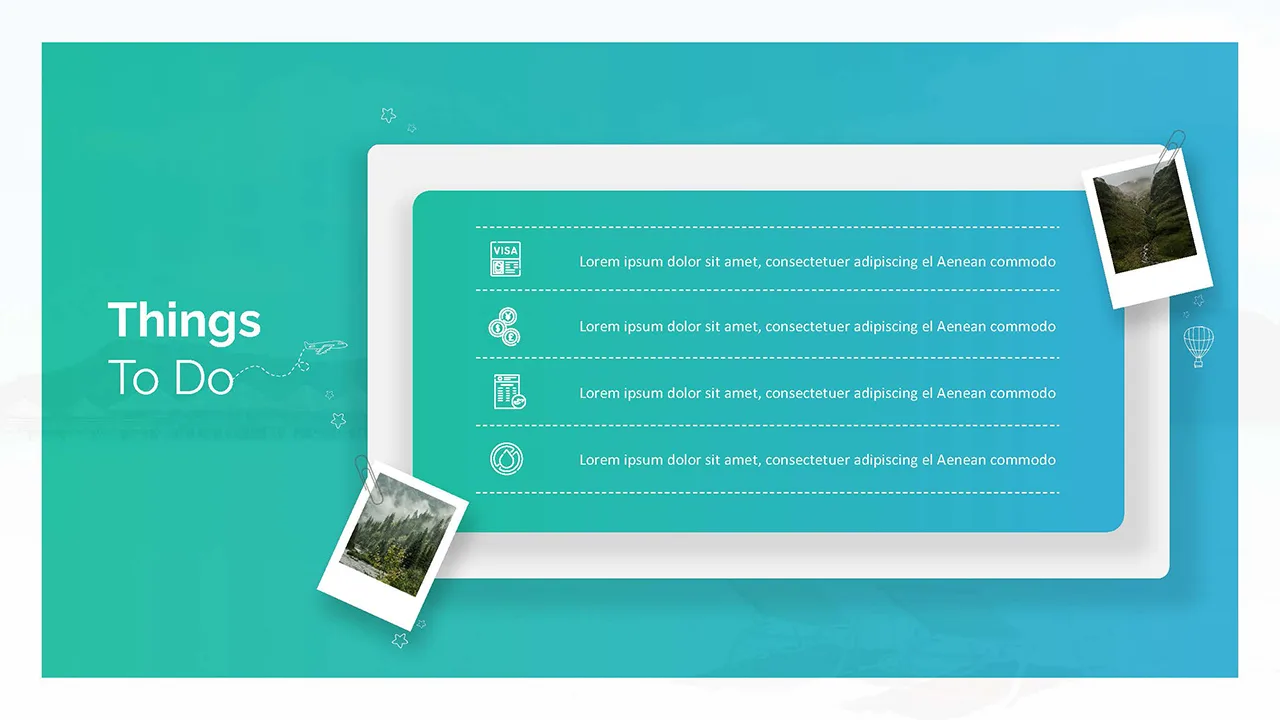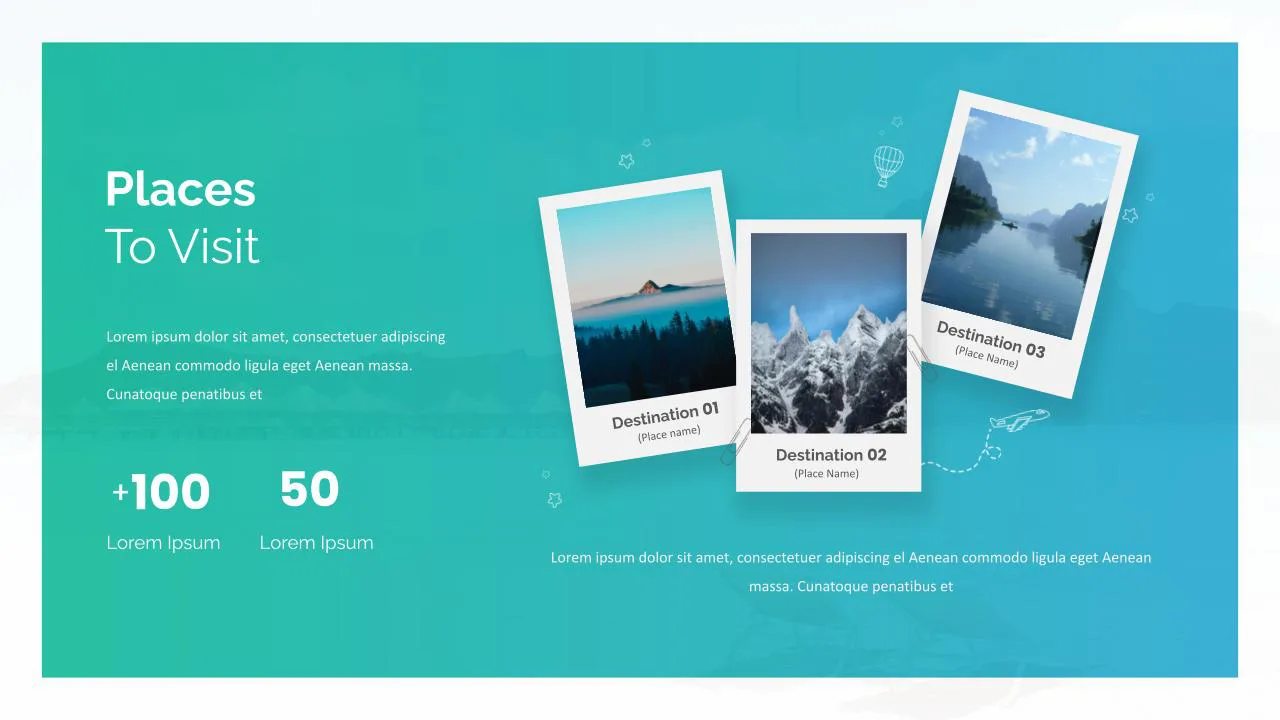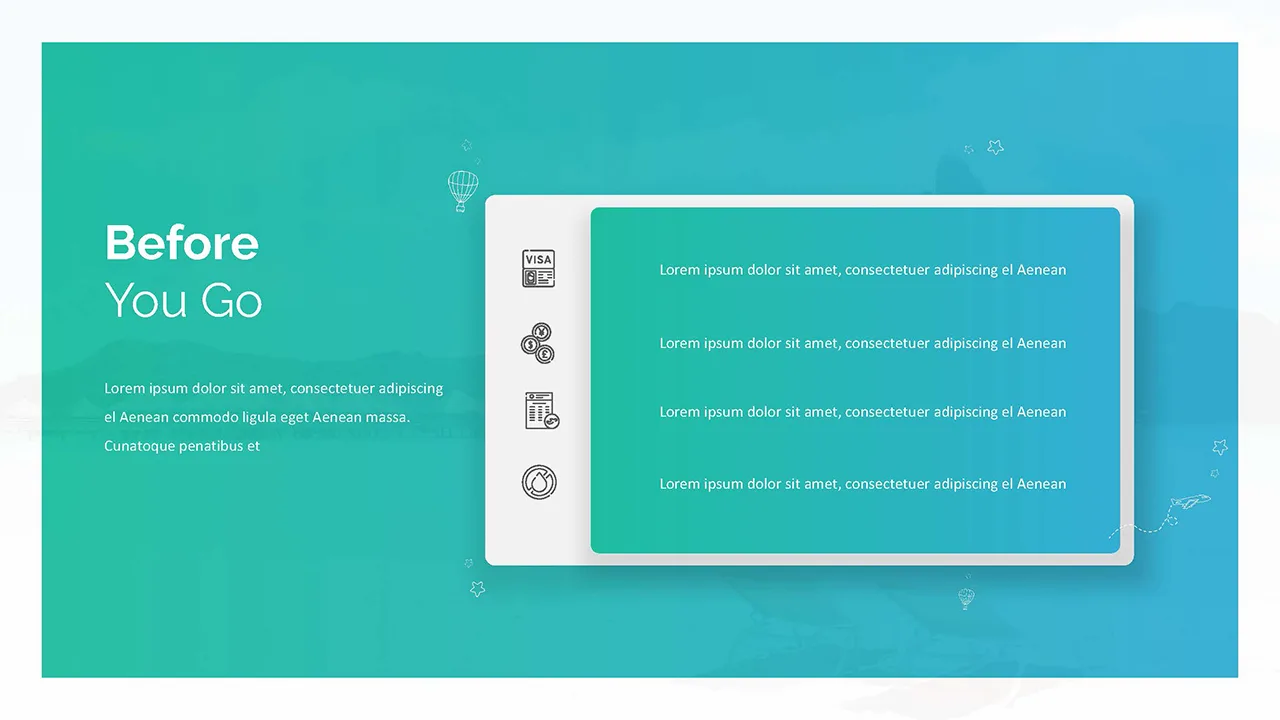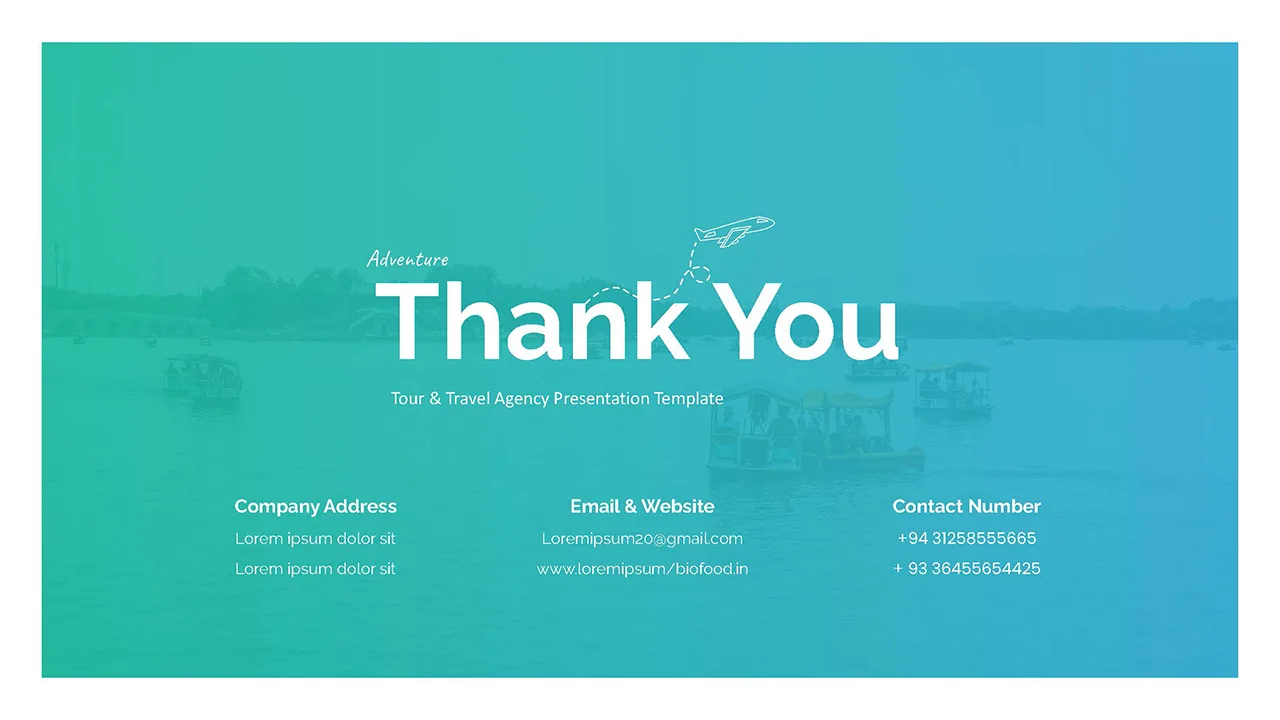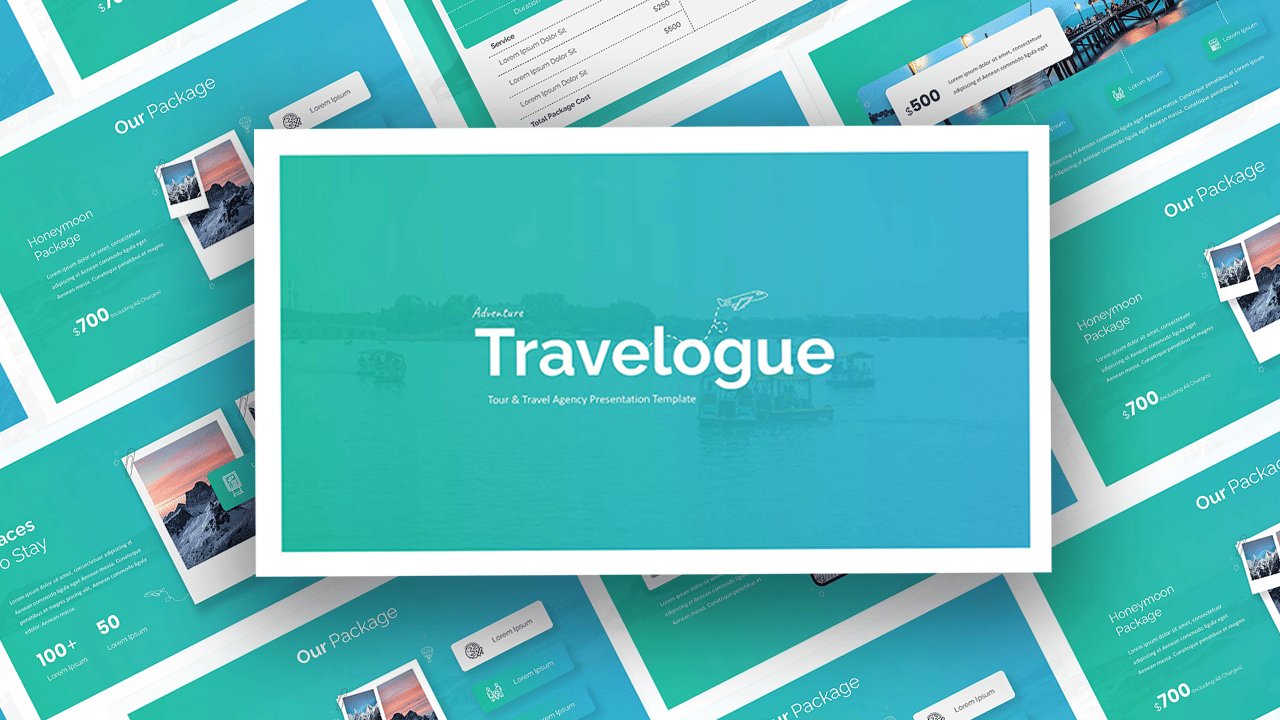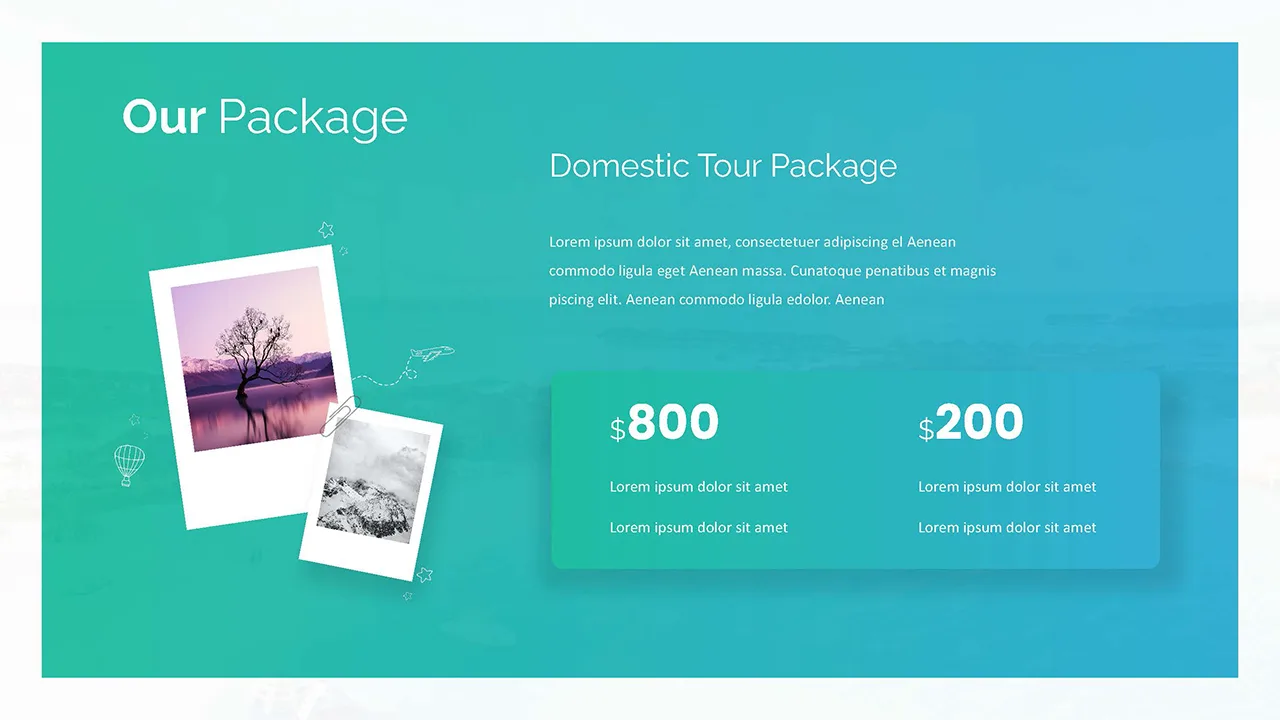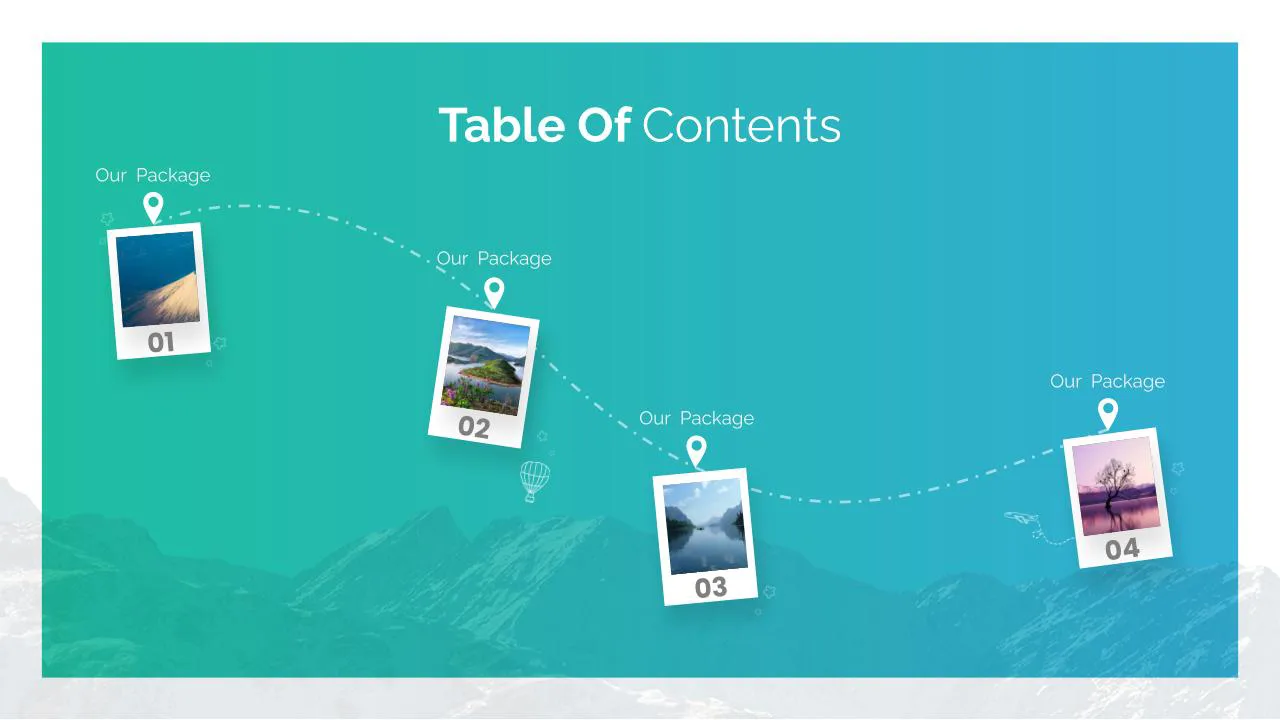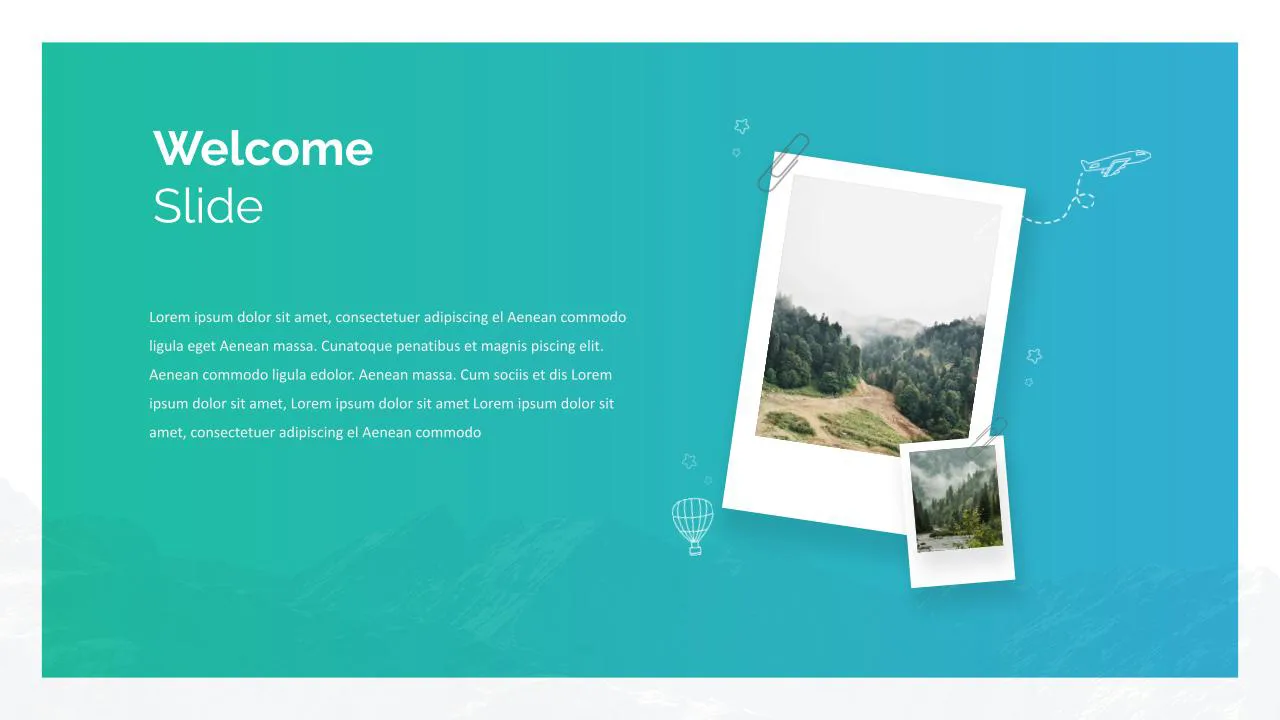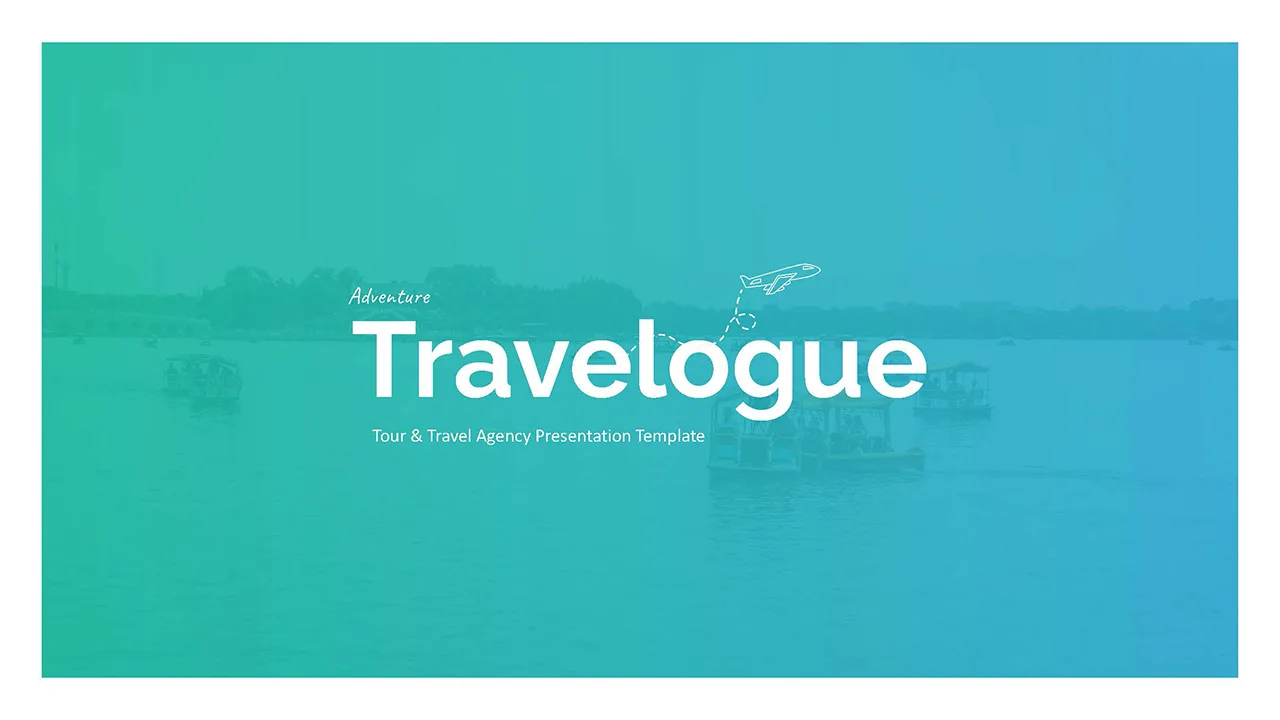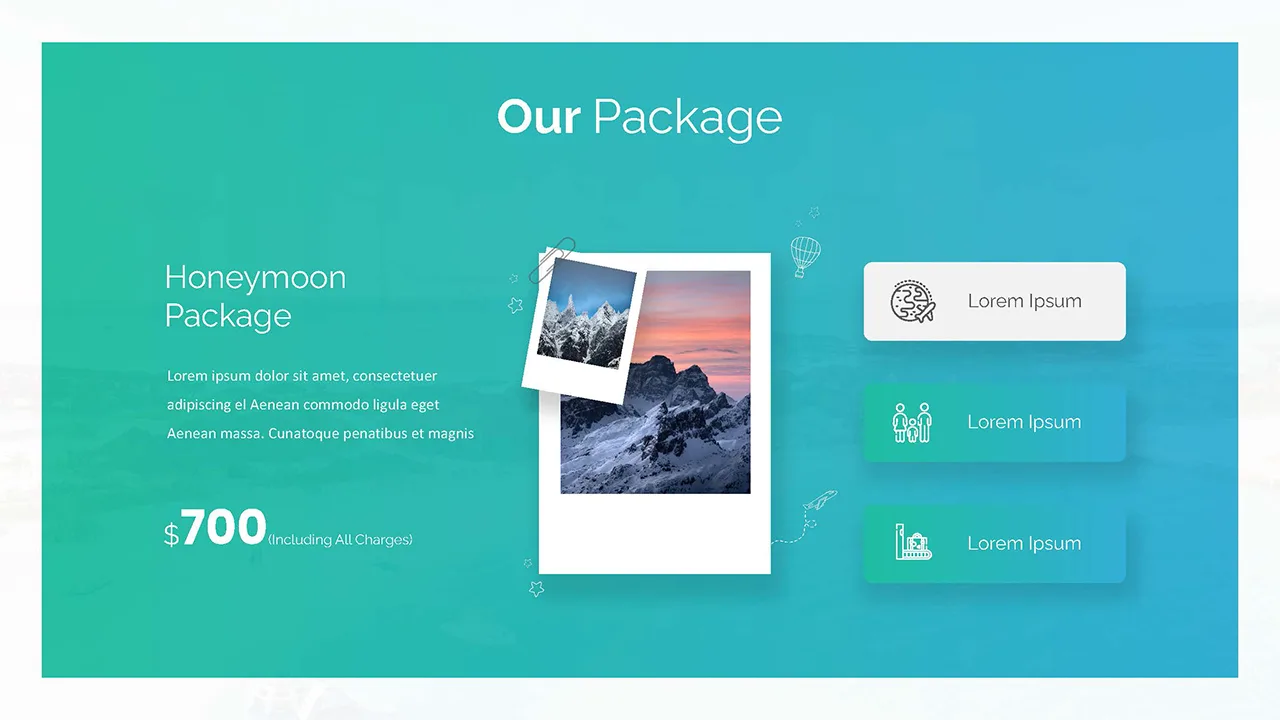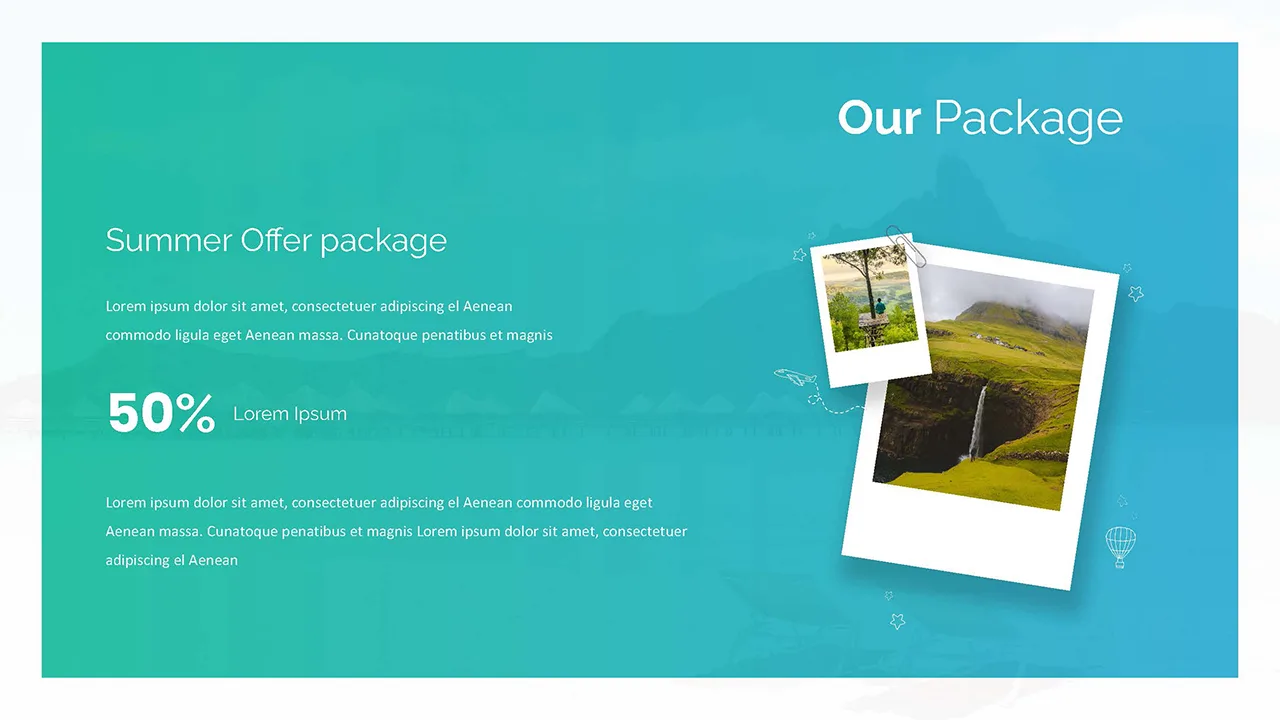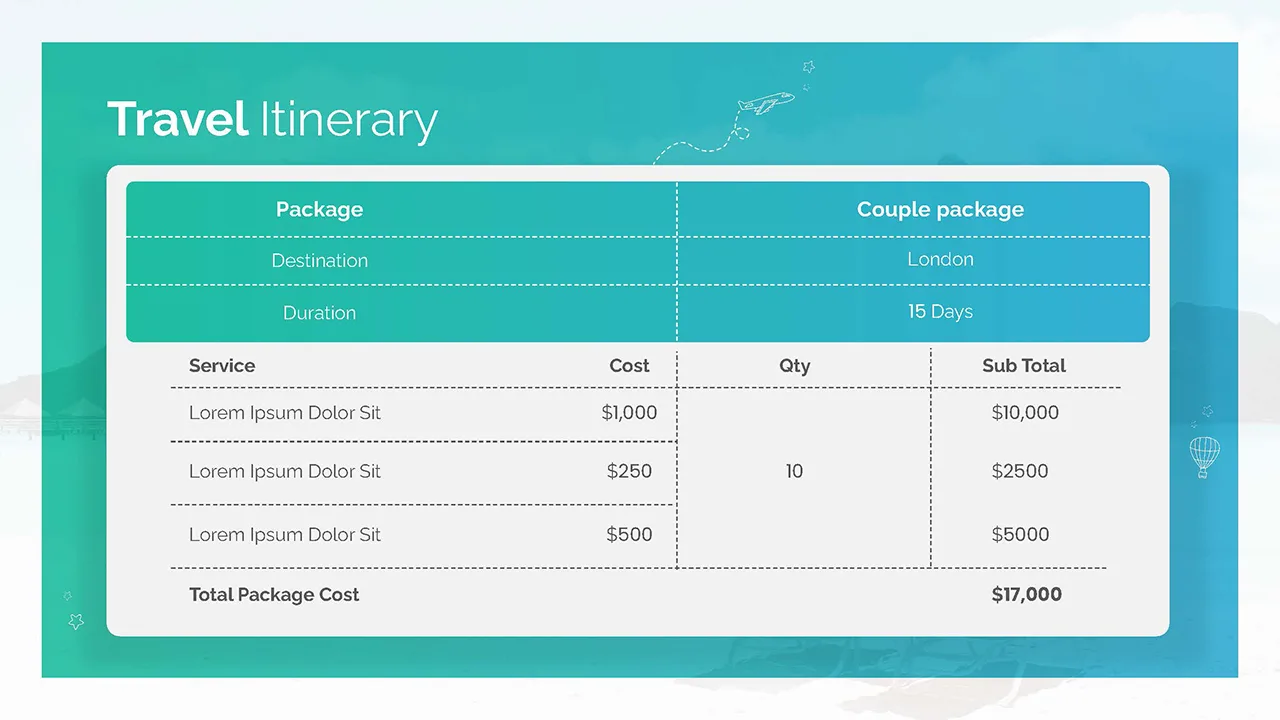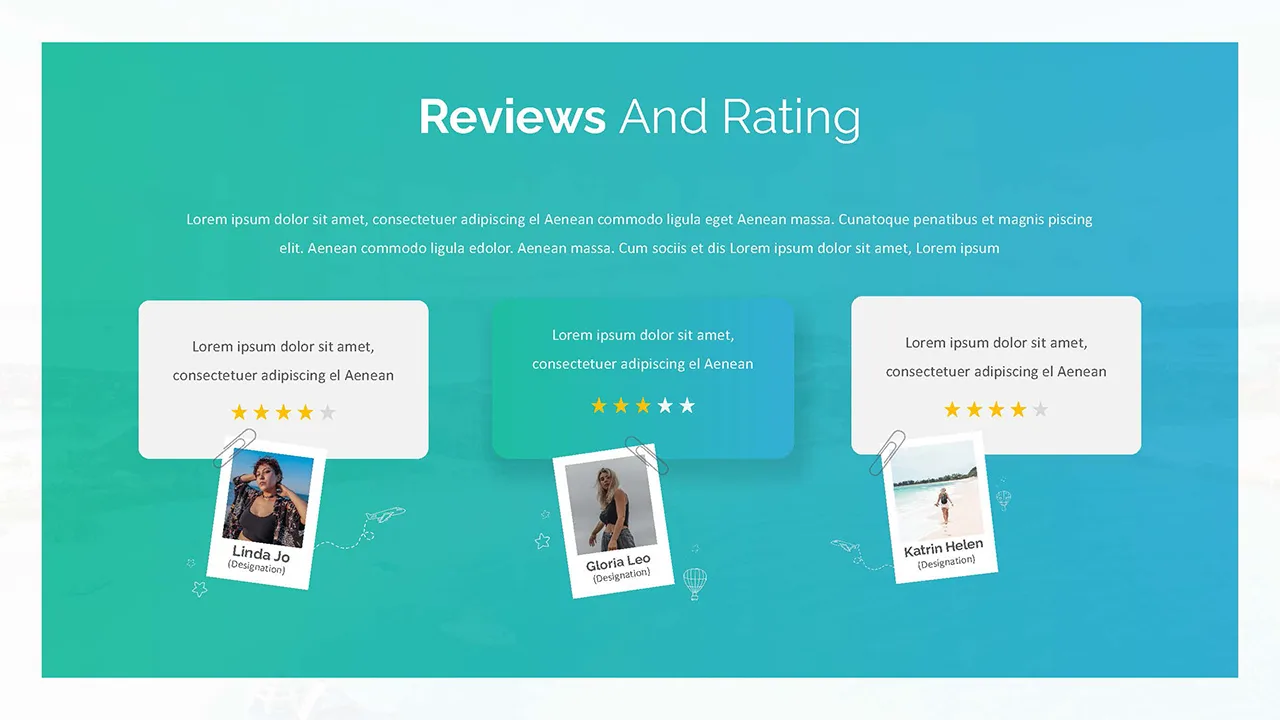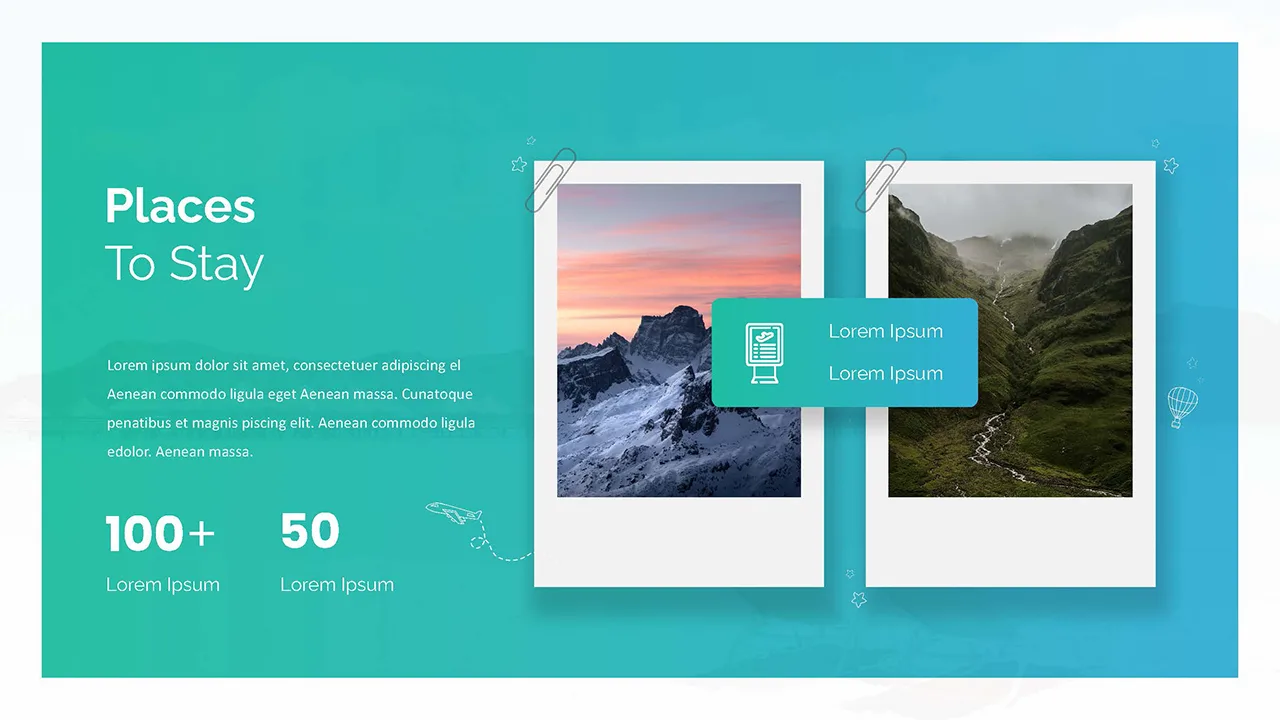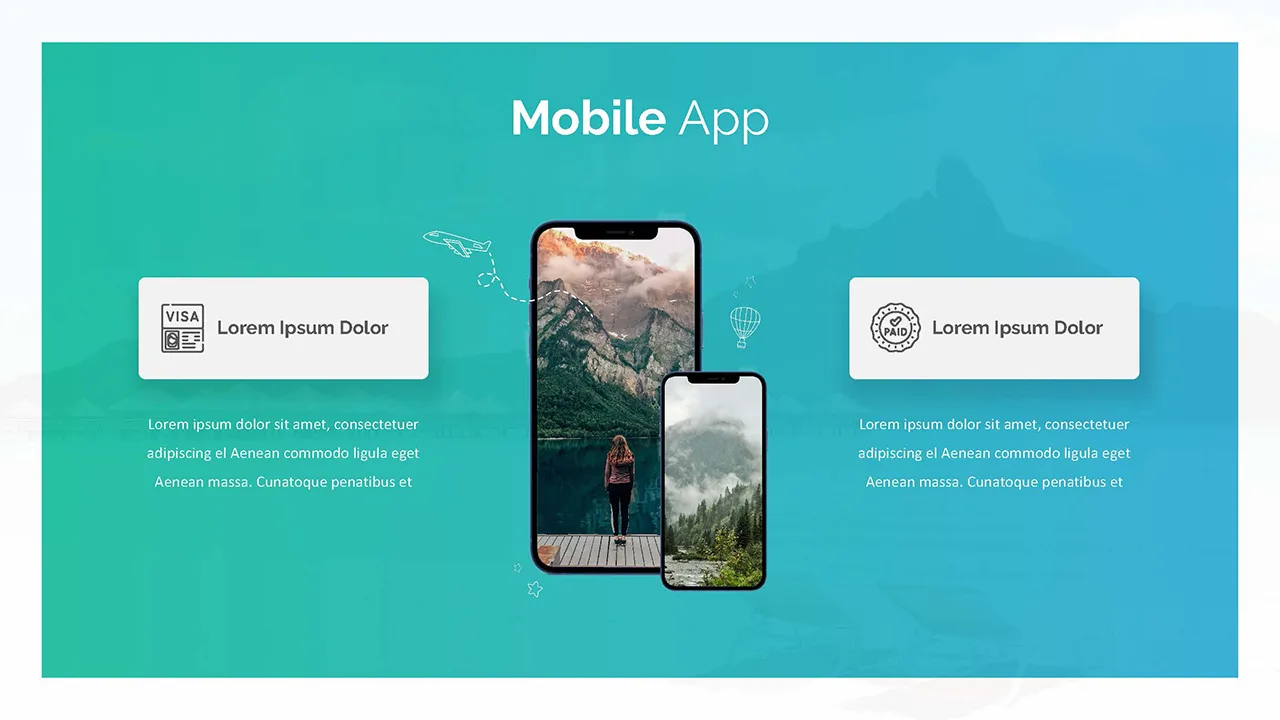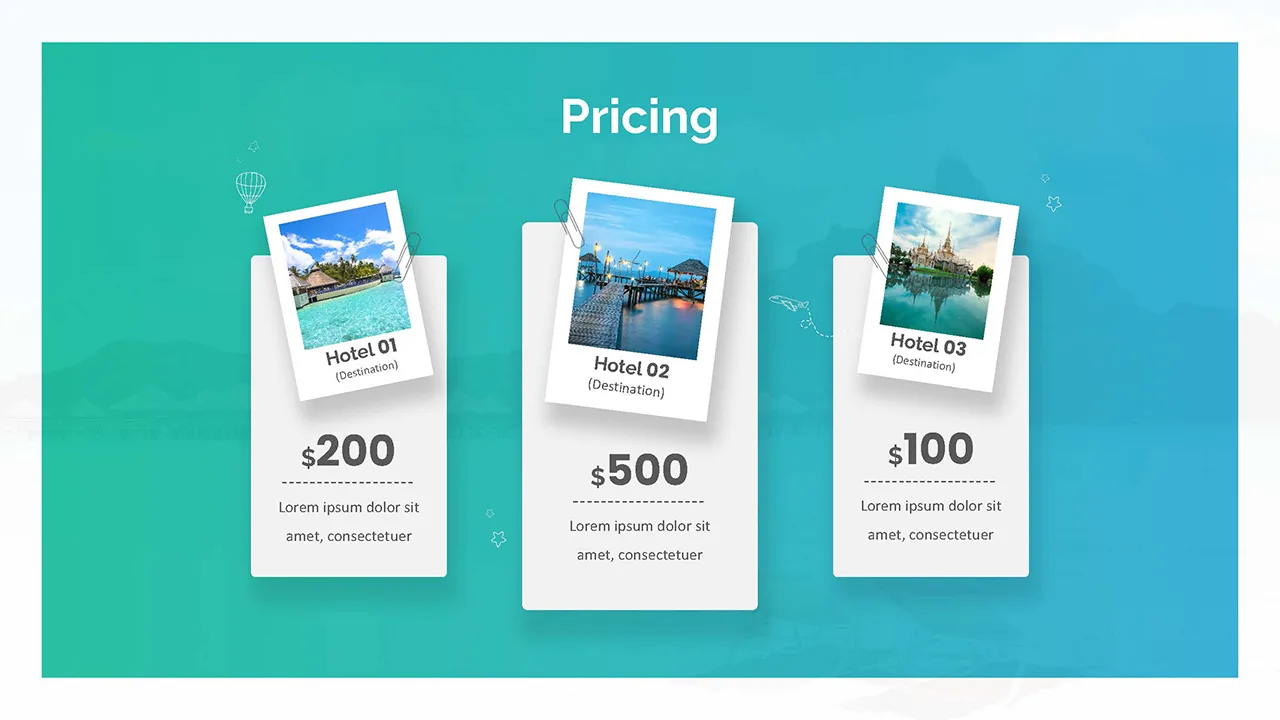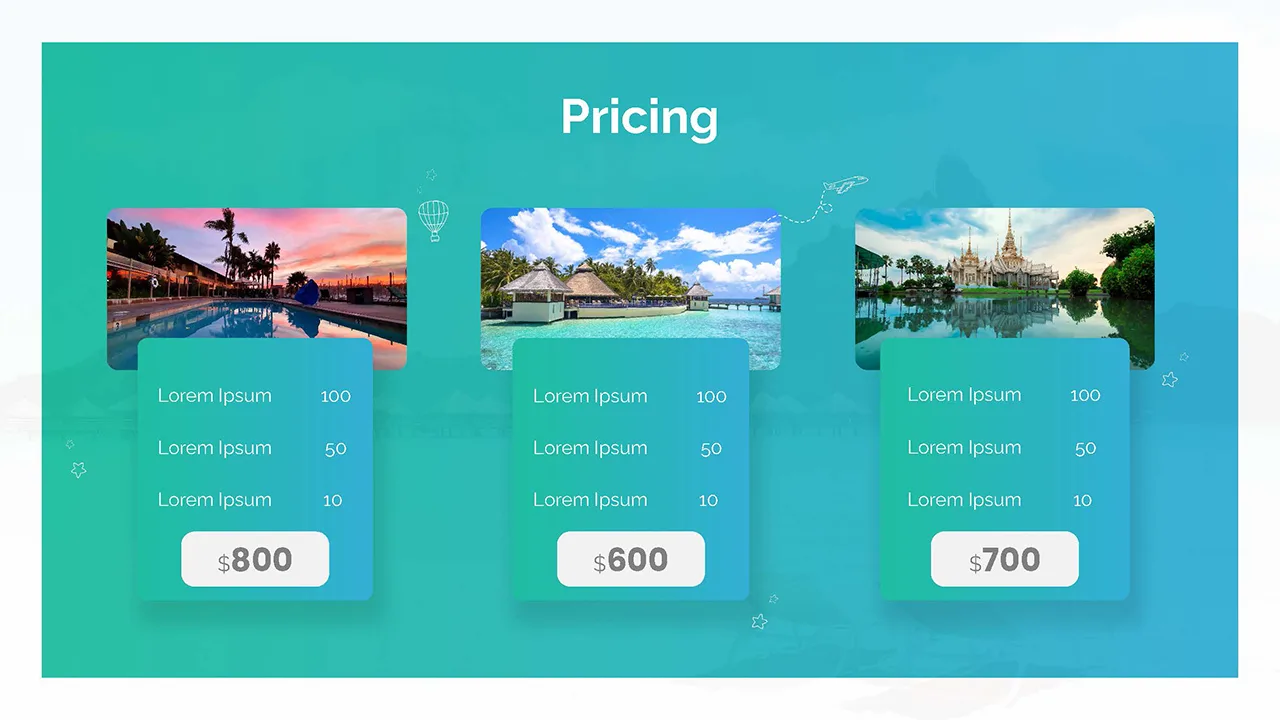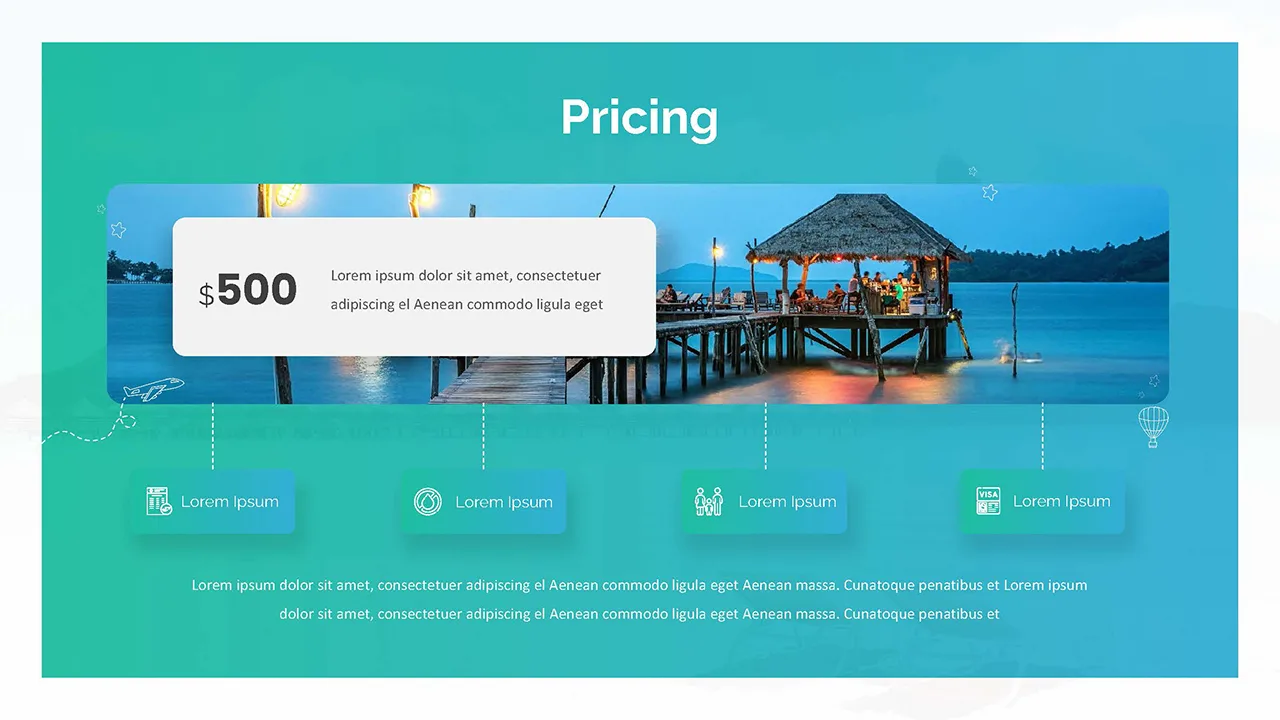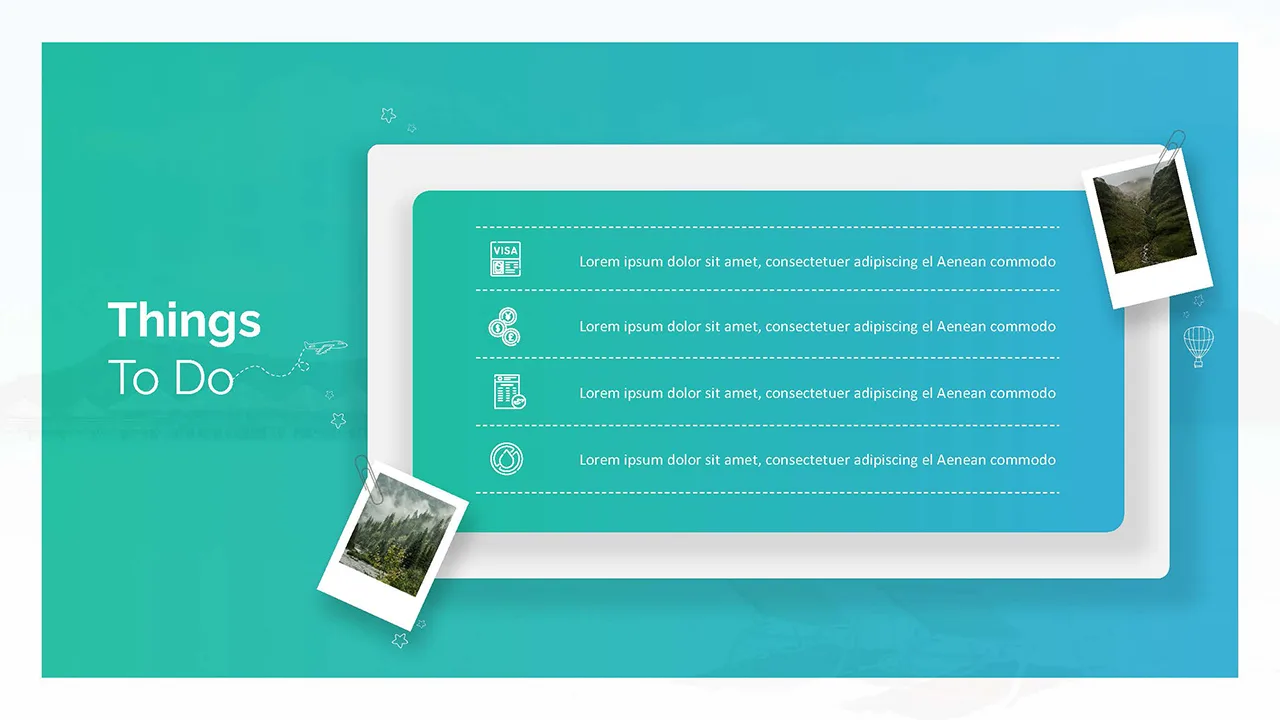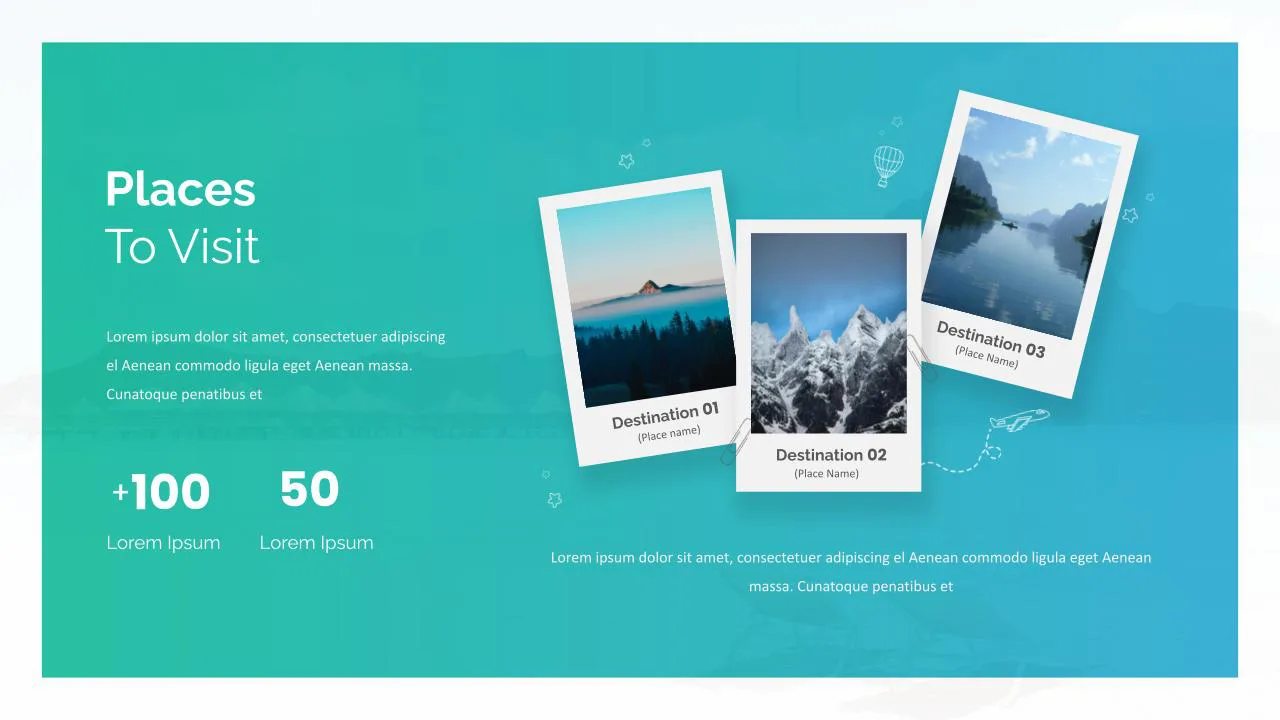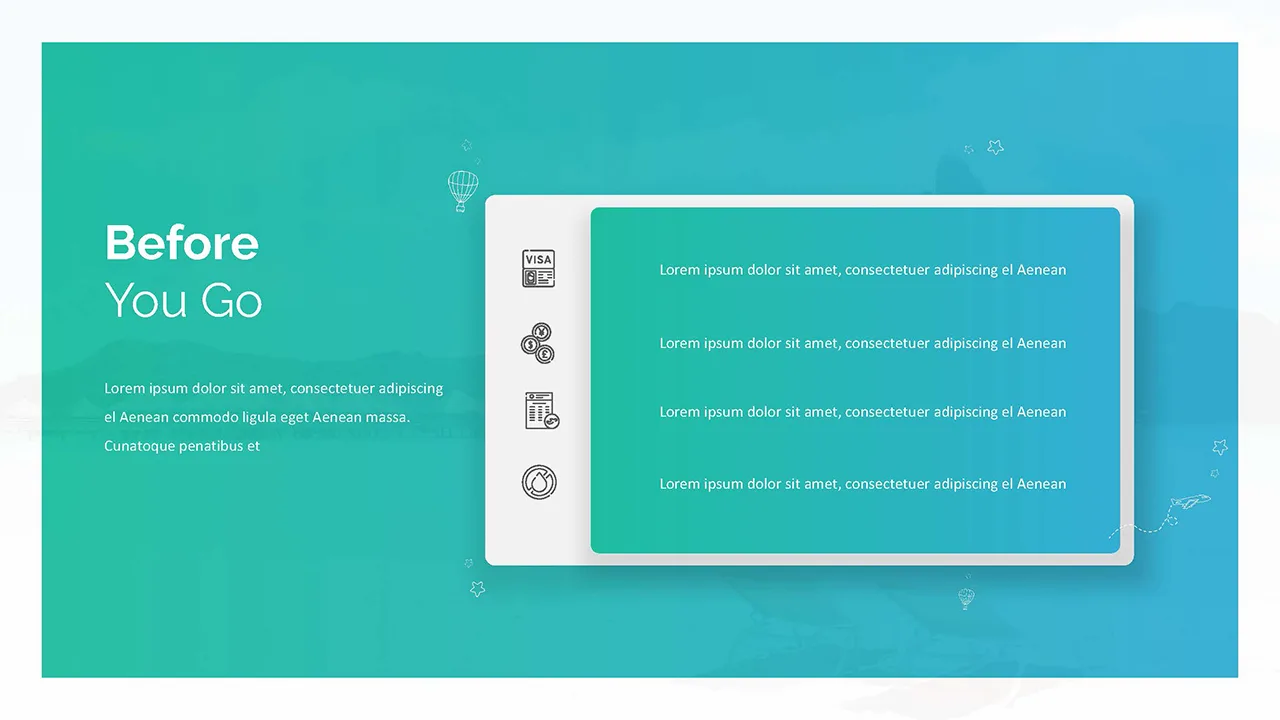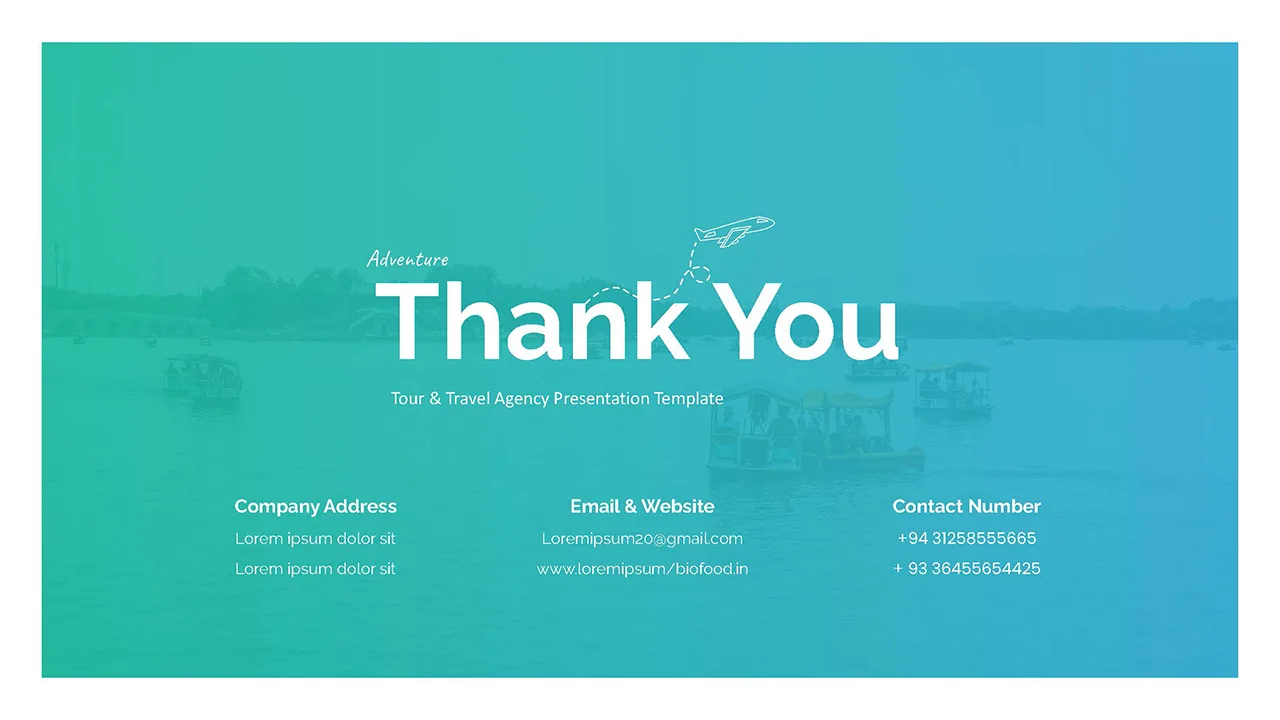 Attract your audience using the best free travel google slides theme and give them an experience that they will never forget. This free travelogue deck contains unique slides which include visually appealing images of nature and some of the most favorite places in the world. These images add life to your presentations, and the audience never gets distracted.
Whether you want to do a business presentation on one of your best tour packages or you want to present the most favorite tourist locations, this free google slides travel presentation template is suitable for all your requirements. You can include the details of your packages, like the details of the guides that assist in the journey, top places to stay during the trip and the pricing details of these places, reviews and ratings of different hotels and places, and the total pricing of your packages. You can also find different slides to include the details of different places to visit and the activities that are popular there, and also you can provide a detailed description of the important guidelines before the trip.
Make your audience clear about the message that you want to convey using these charming free travel theme google slides templates. We have used some nice infographics and serene images of nature throughout this template which makes it a wonder. You can see a mix of light sea green and summer sky blue colors in these templates, which makes them unique from similar templates. All the templates are fully customizable with easy-to-edit options, and thus, you don't need any design skills. And the most important thing is that this travel PowerPoint template is free…! So download these google slides templates now and start making awesome presentations.
Tags