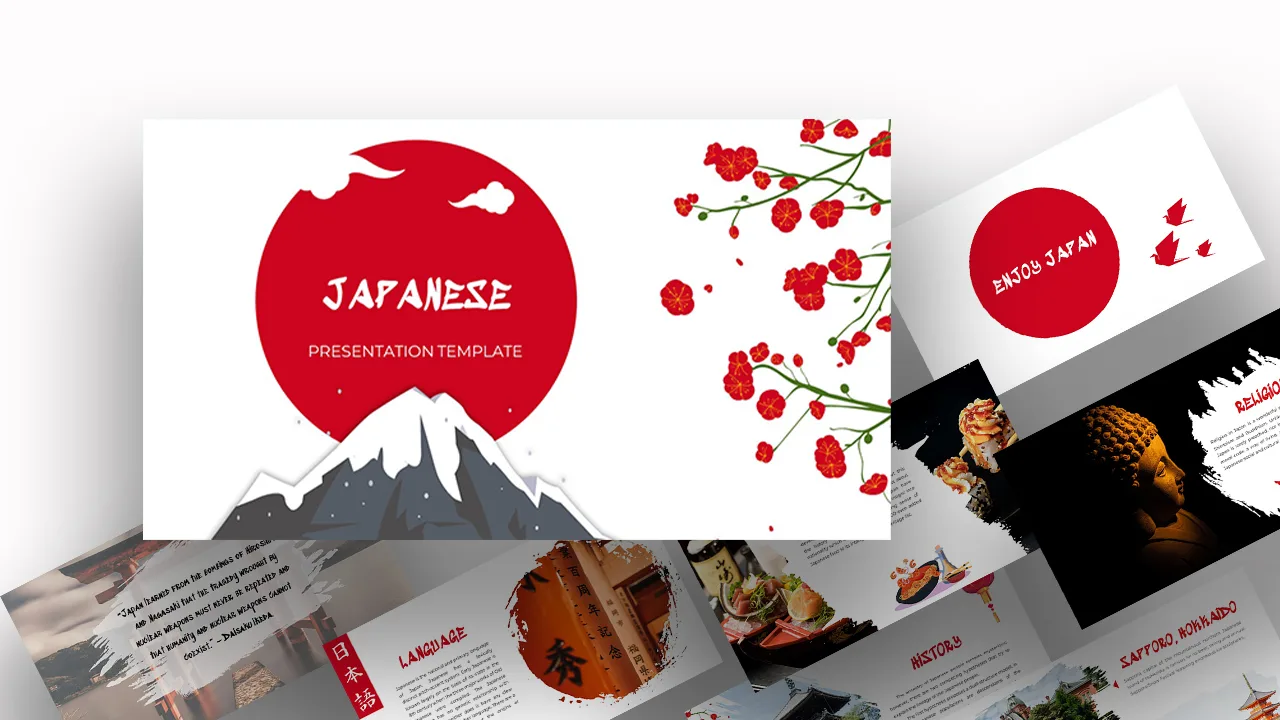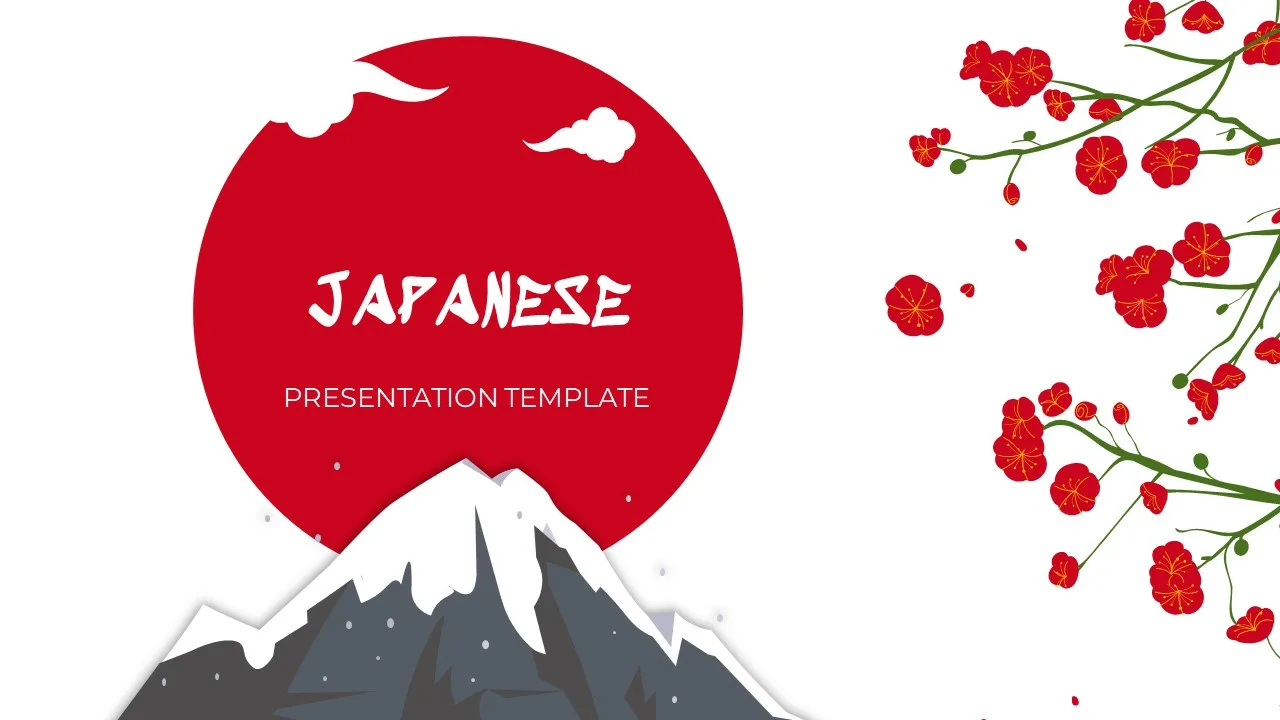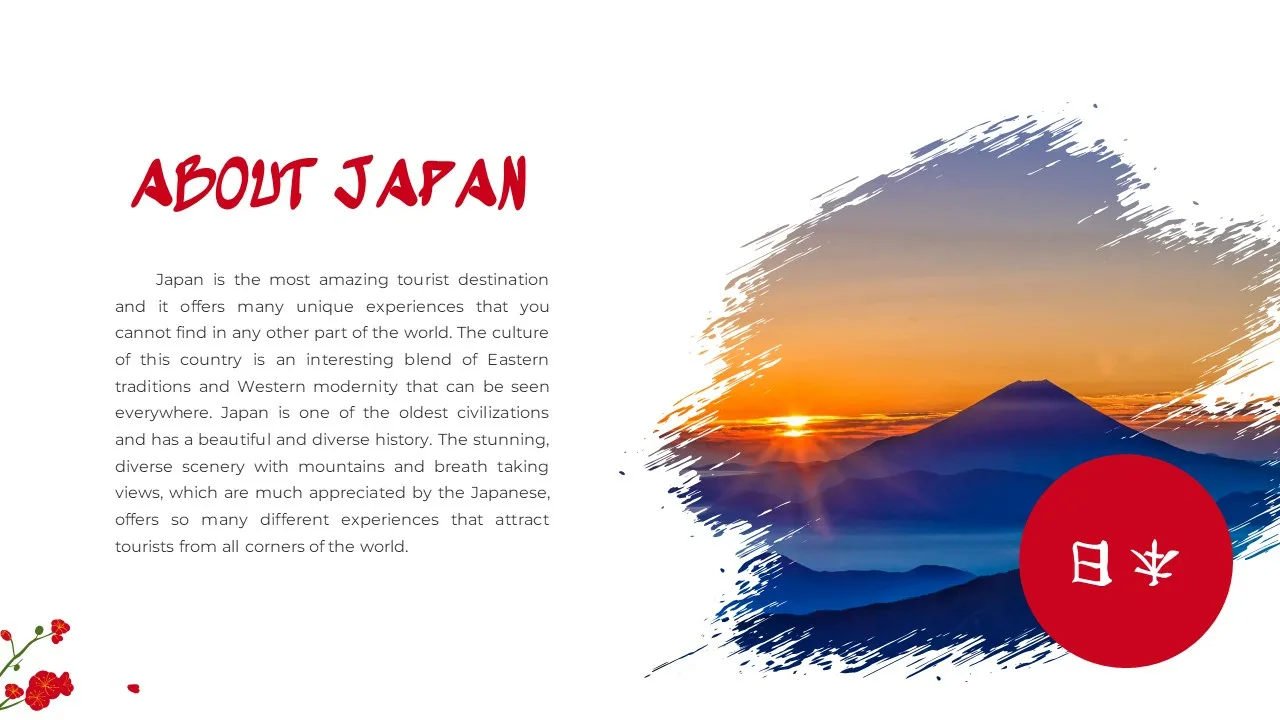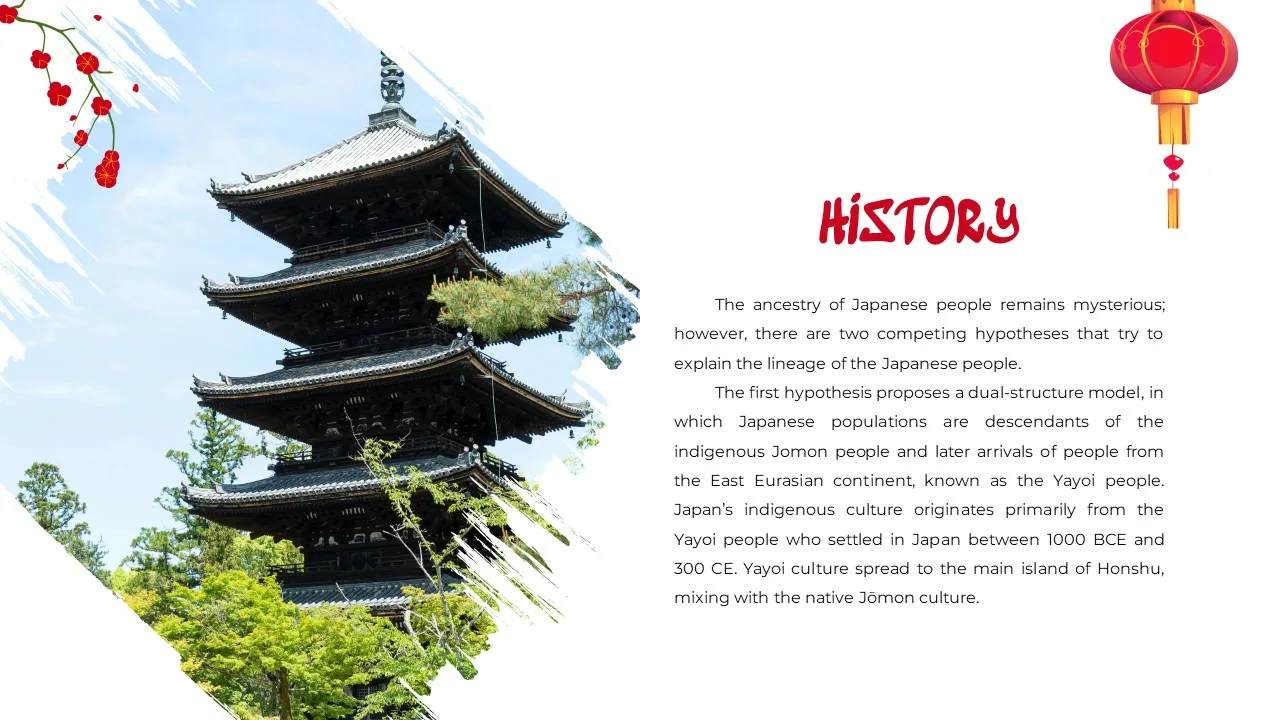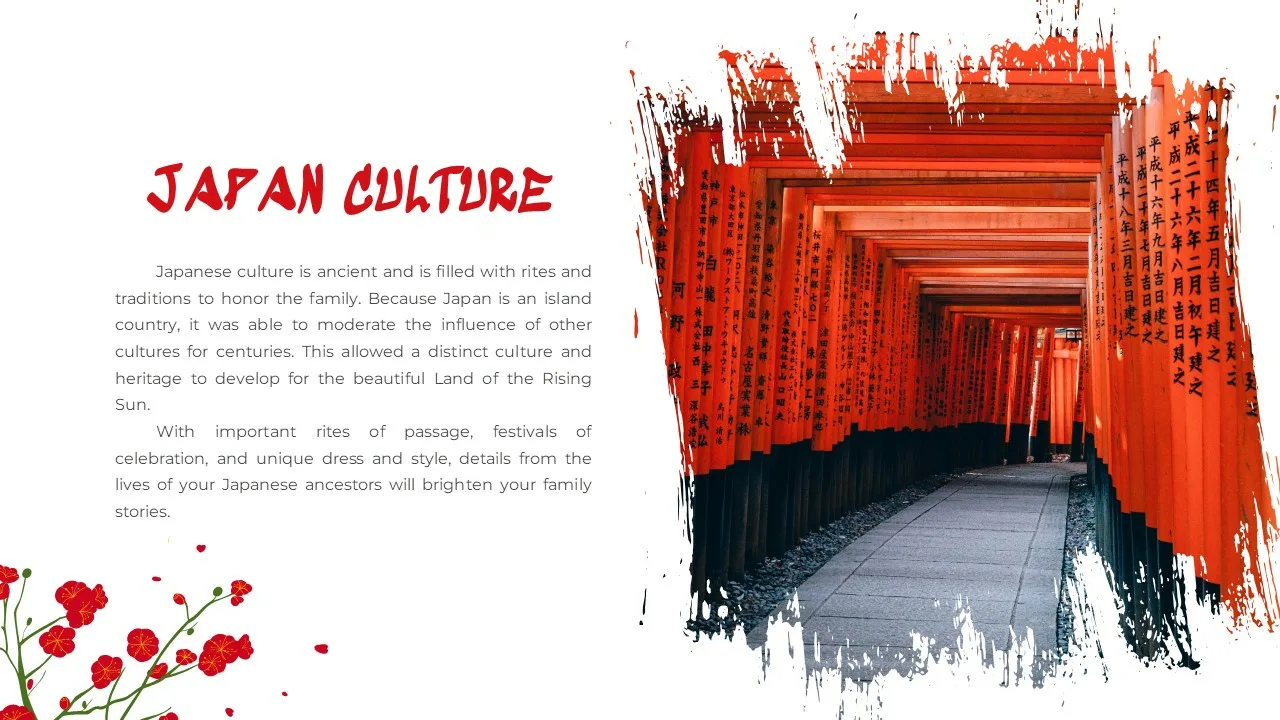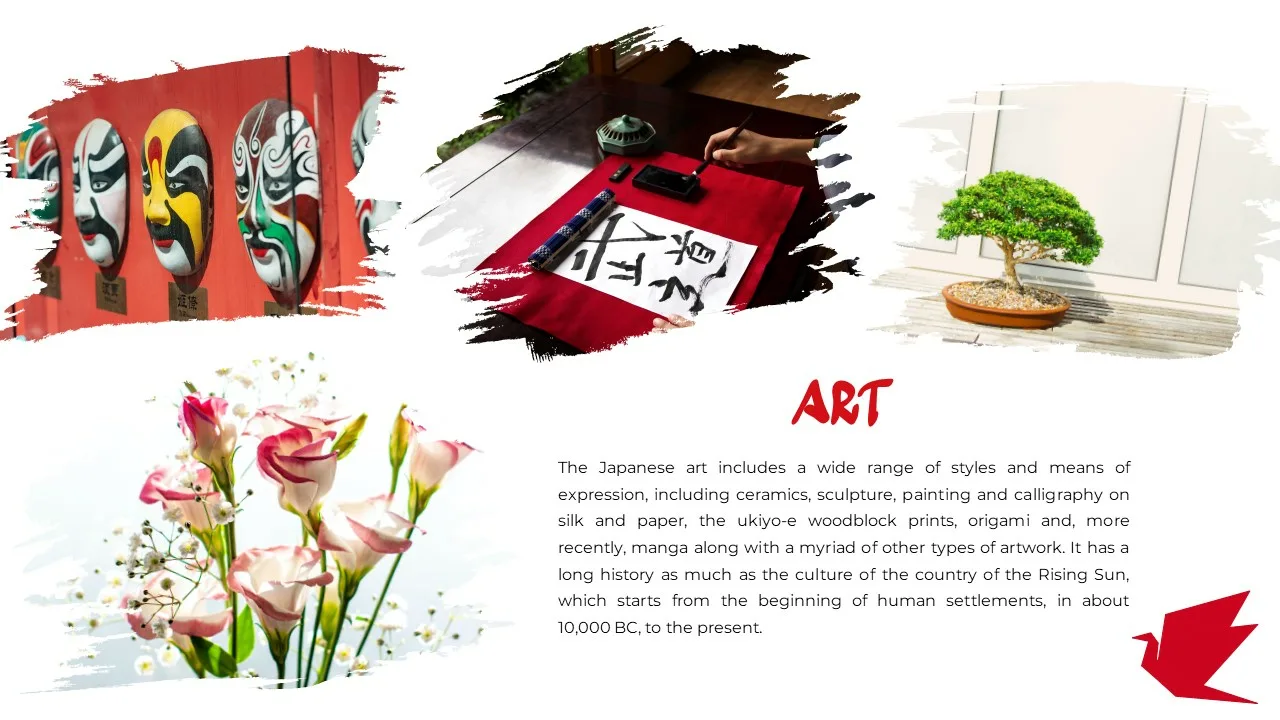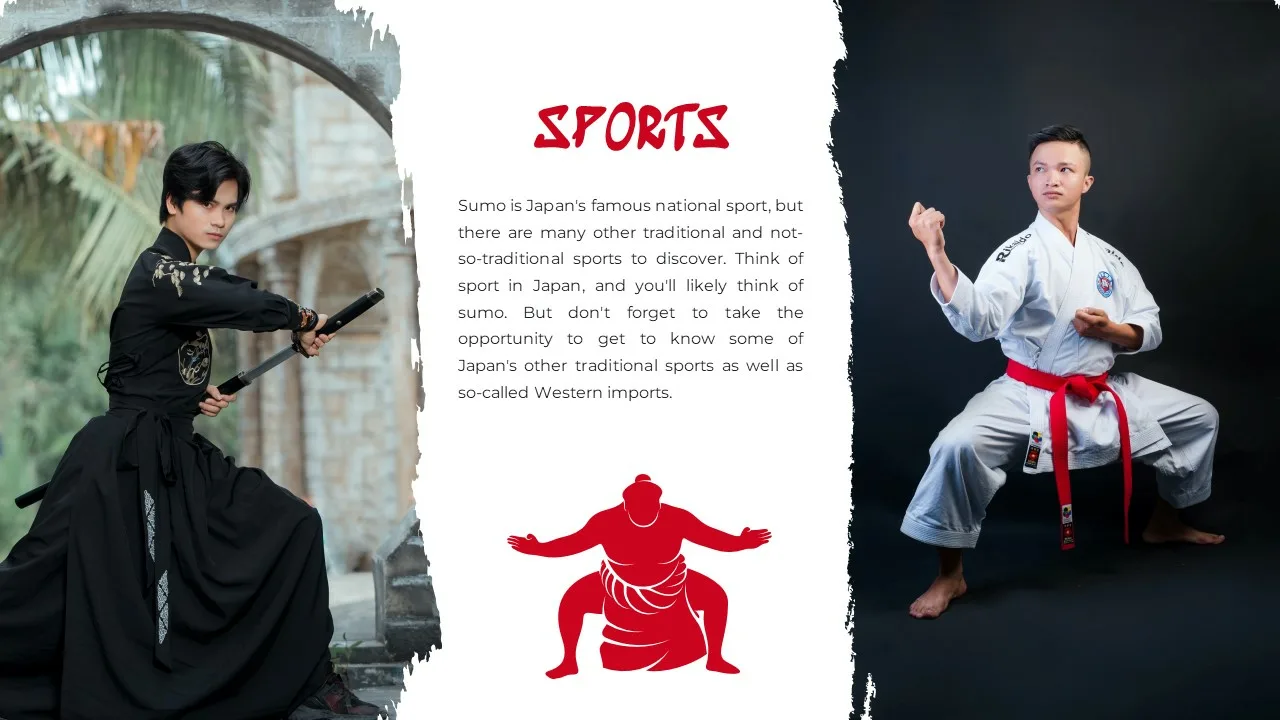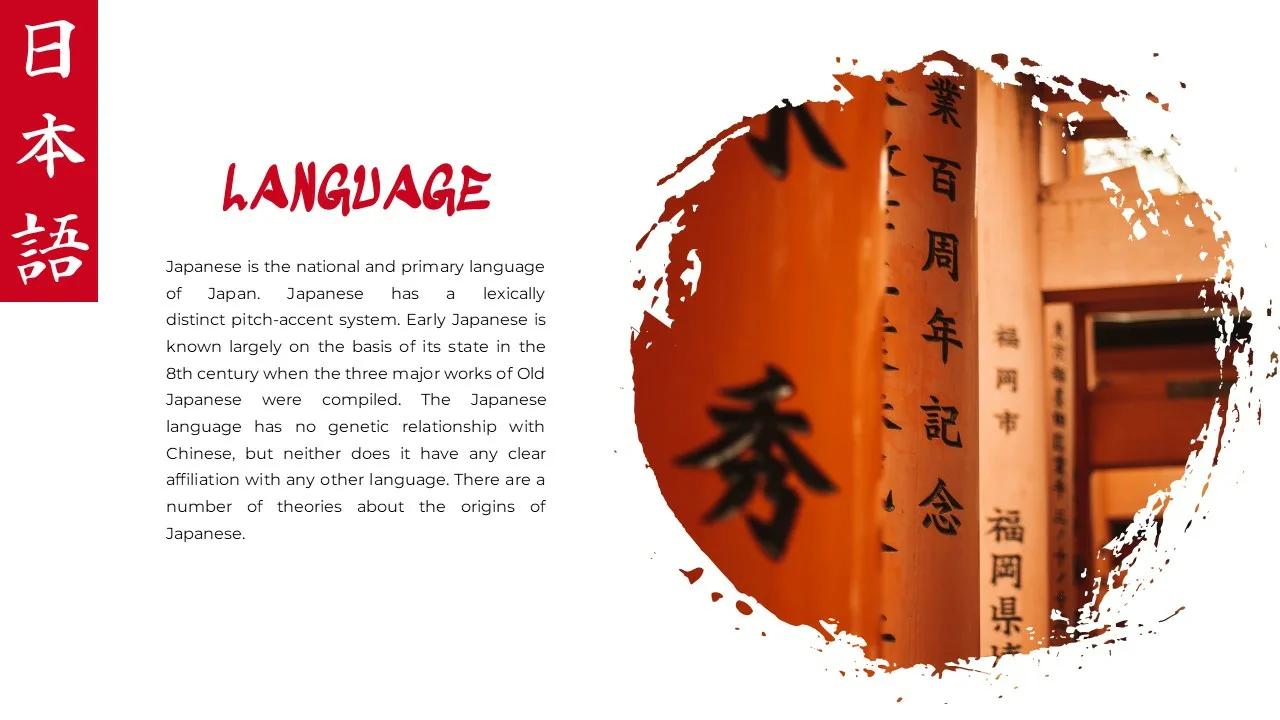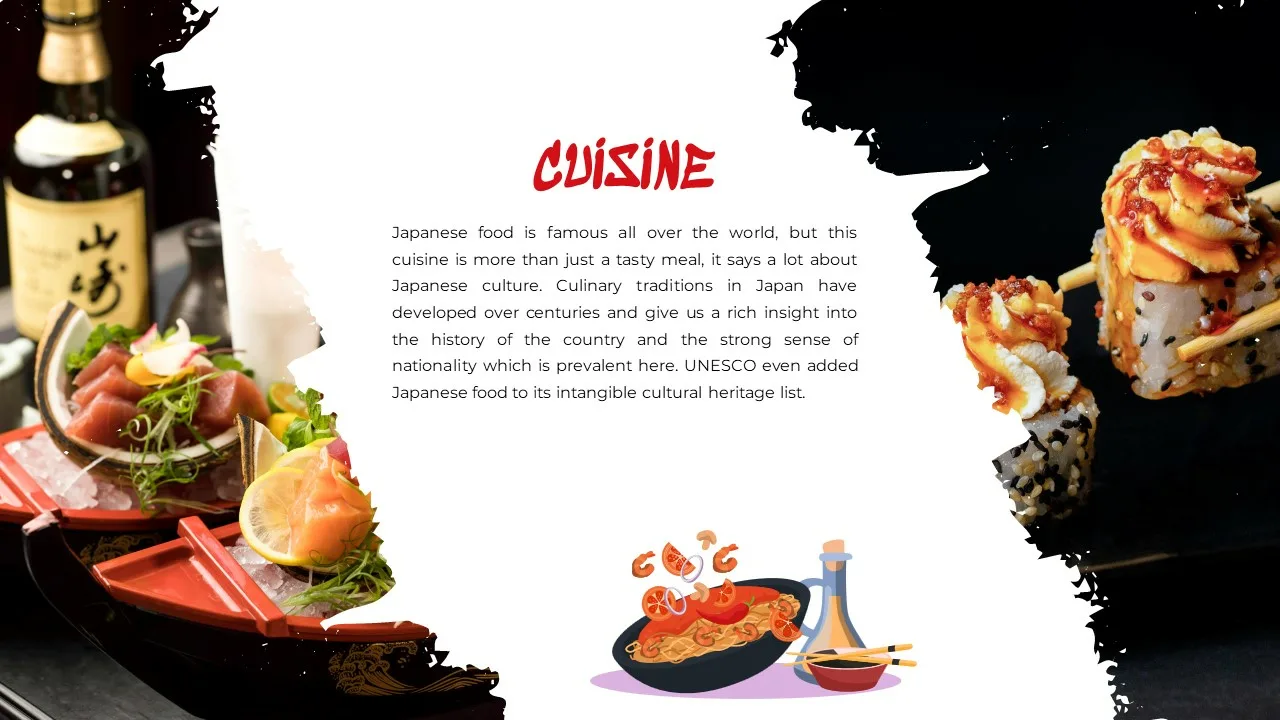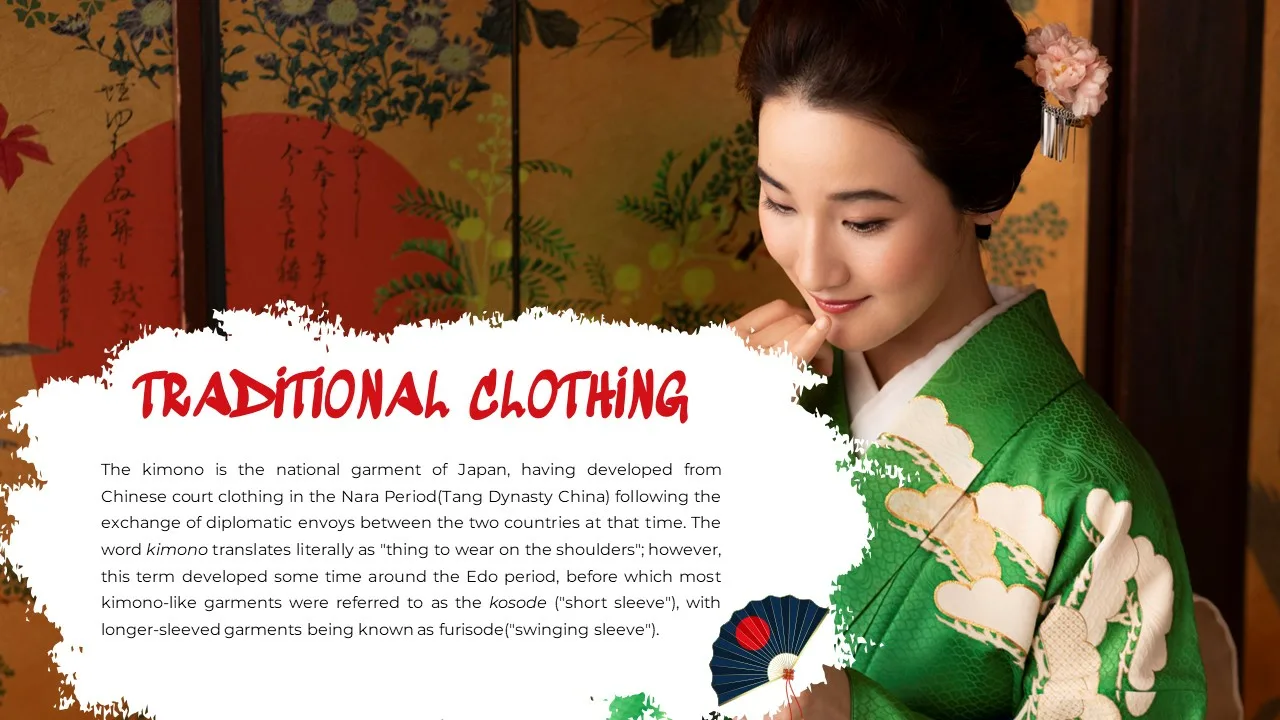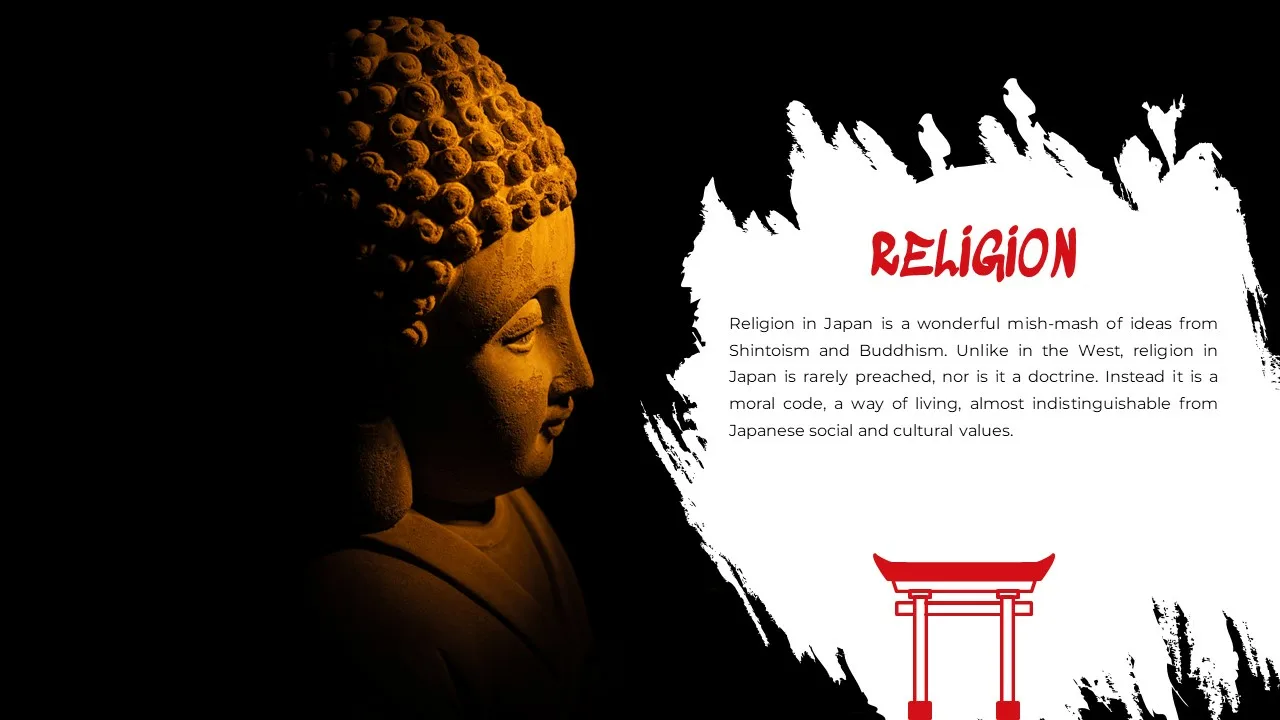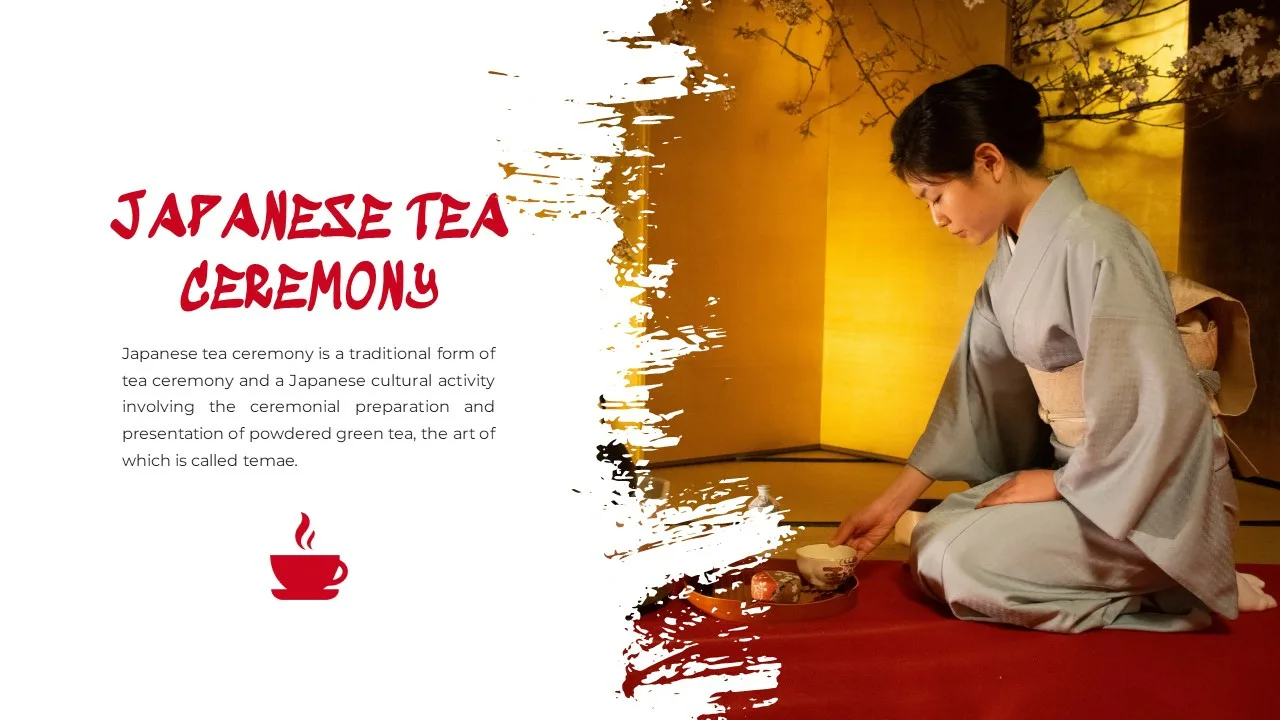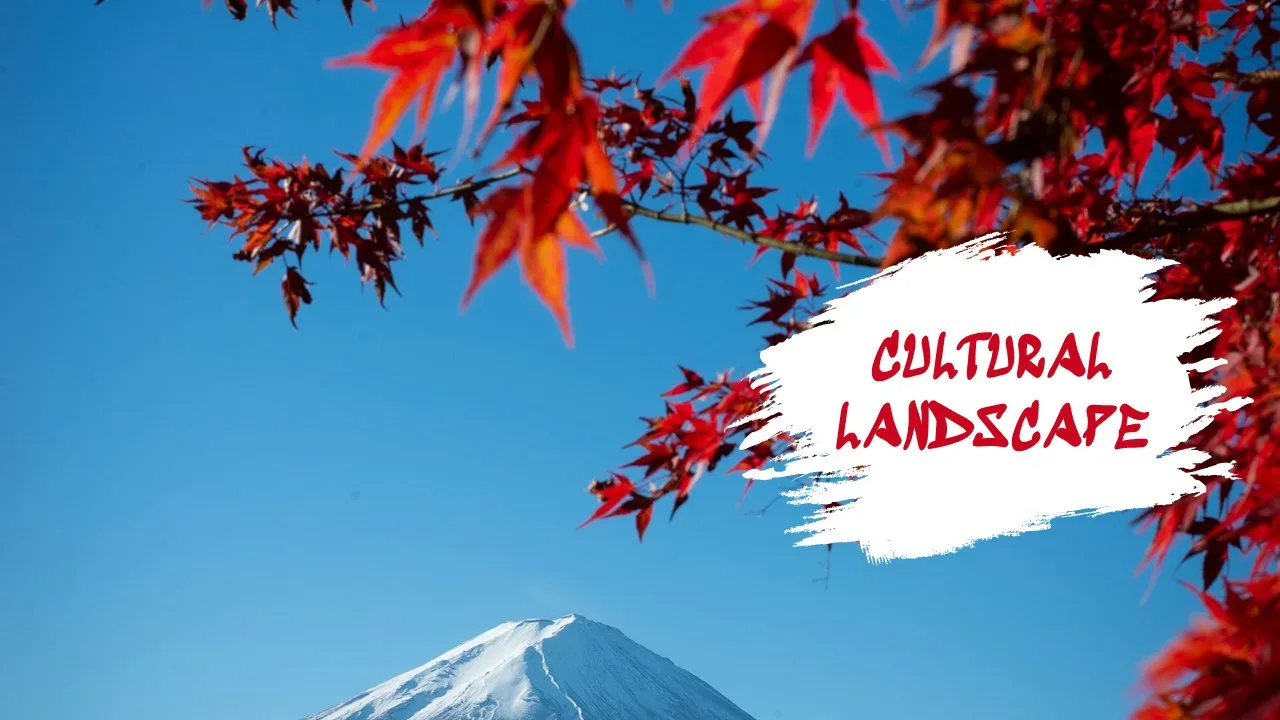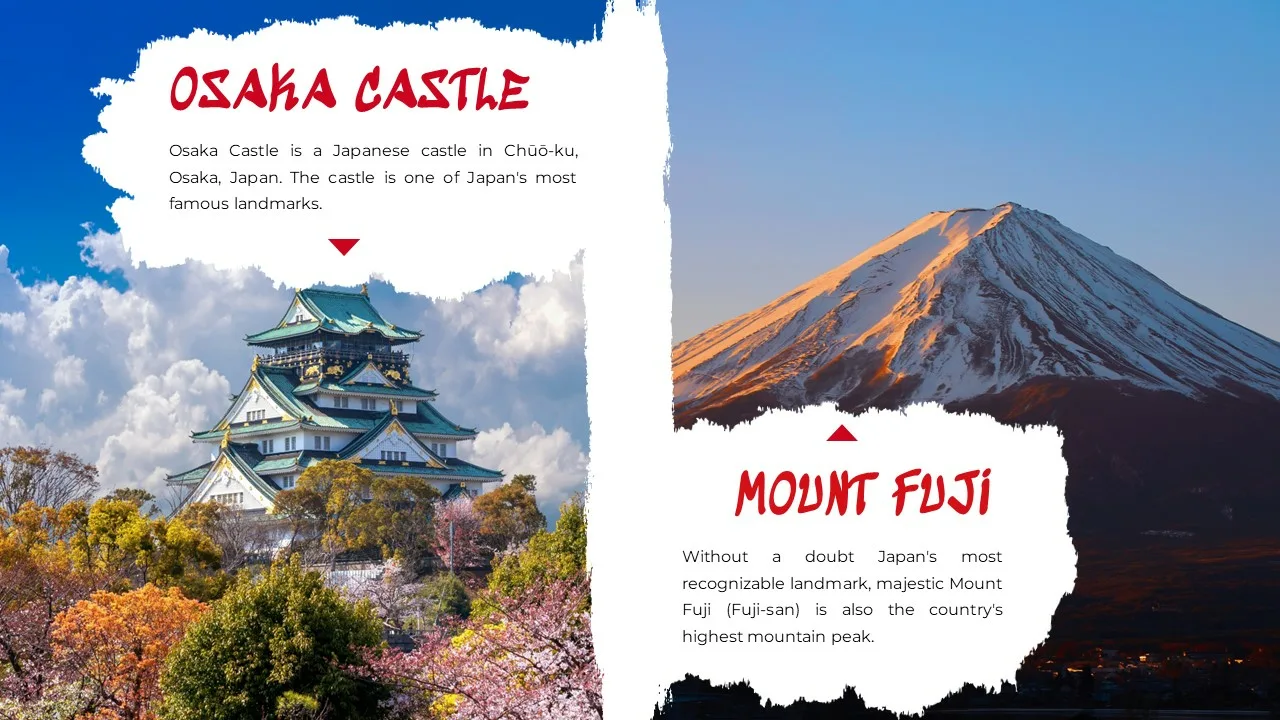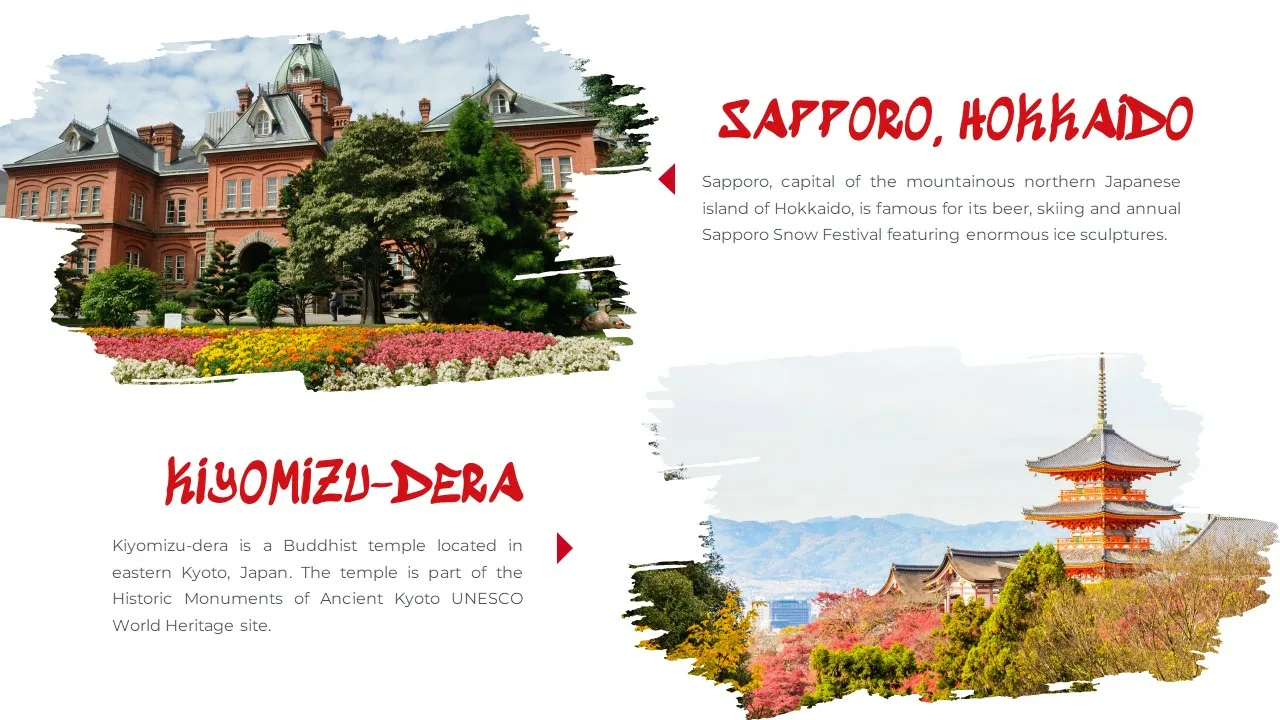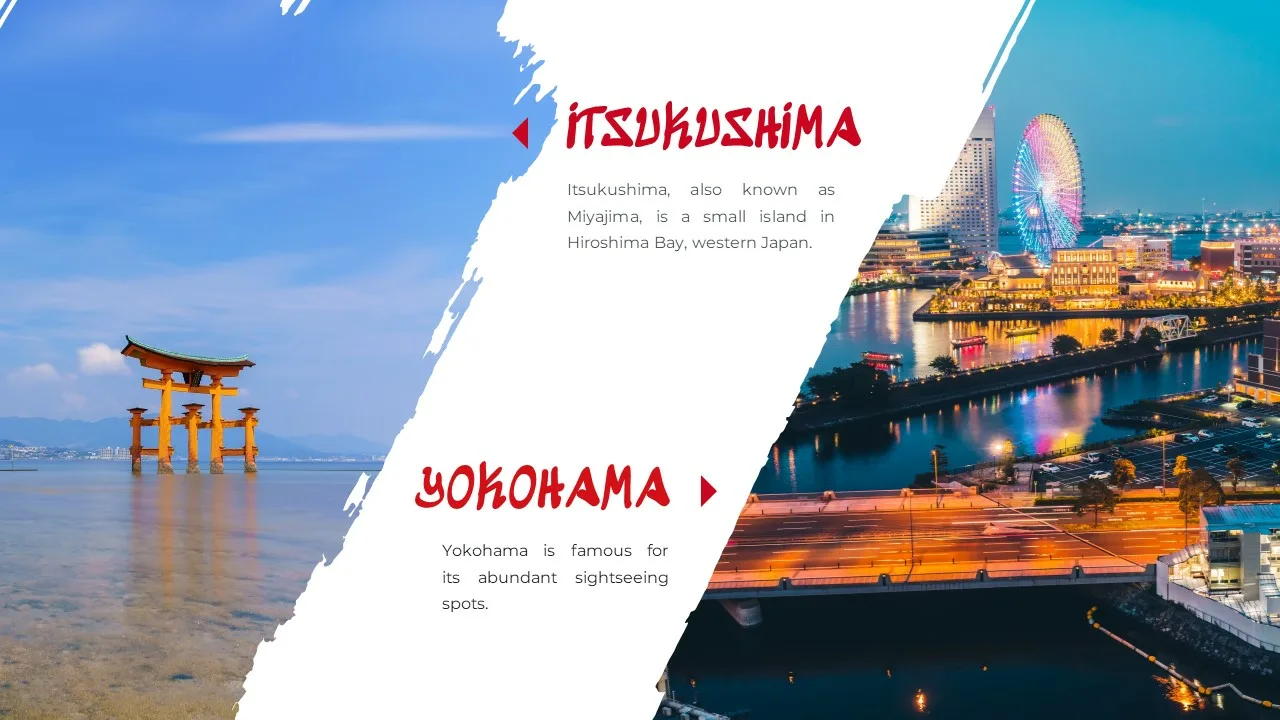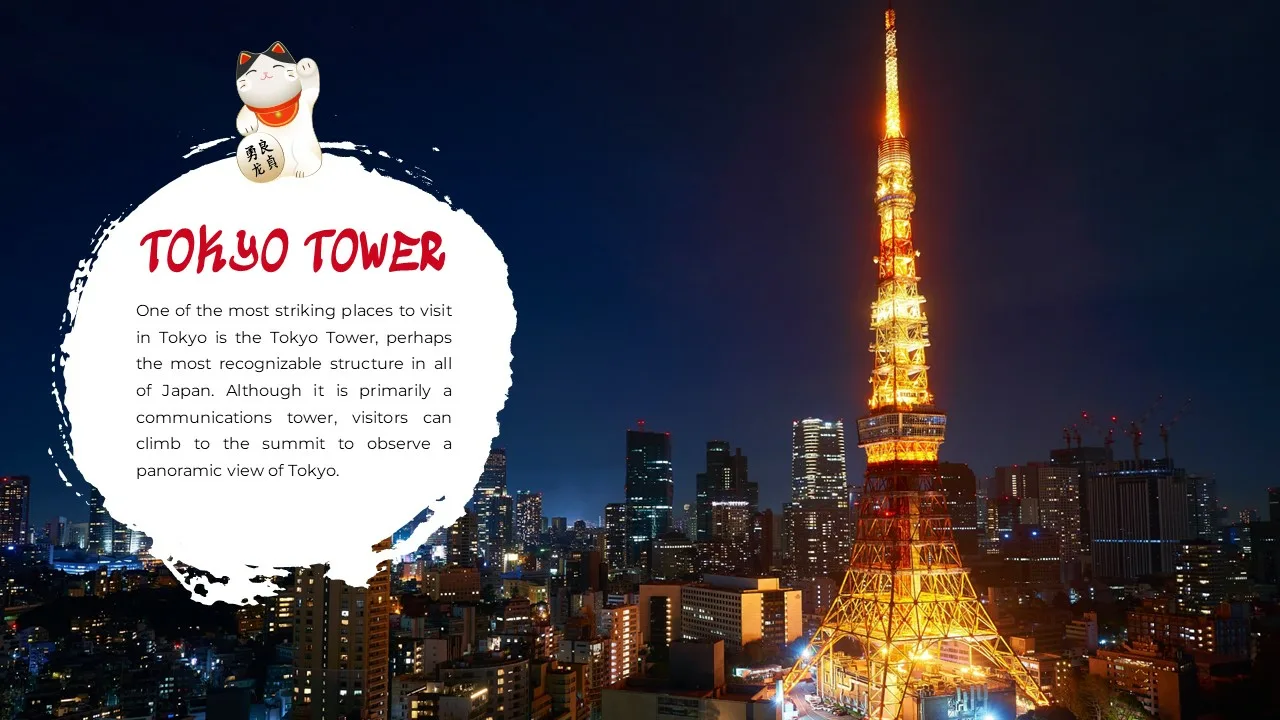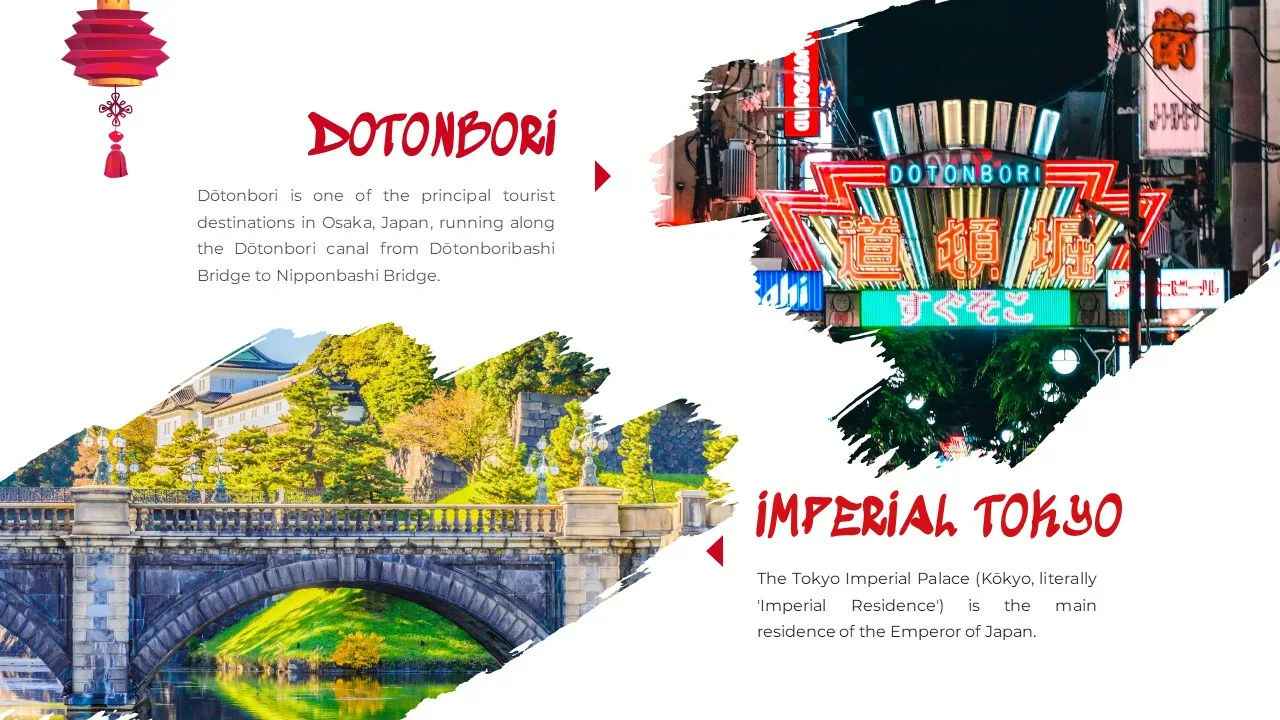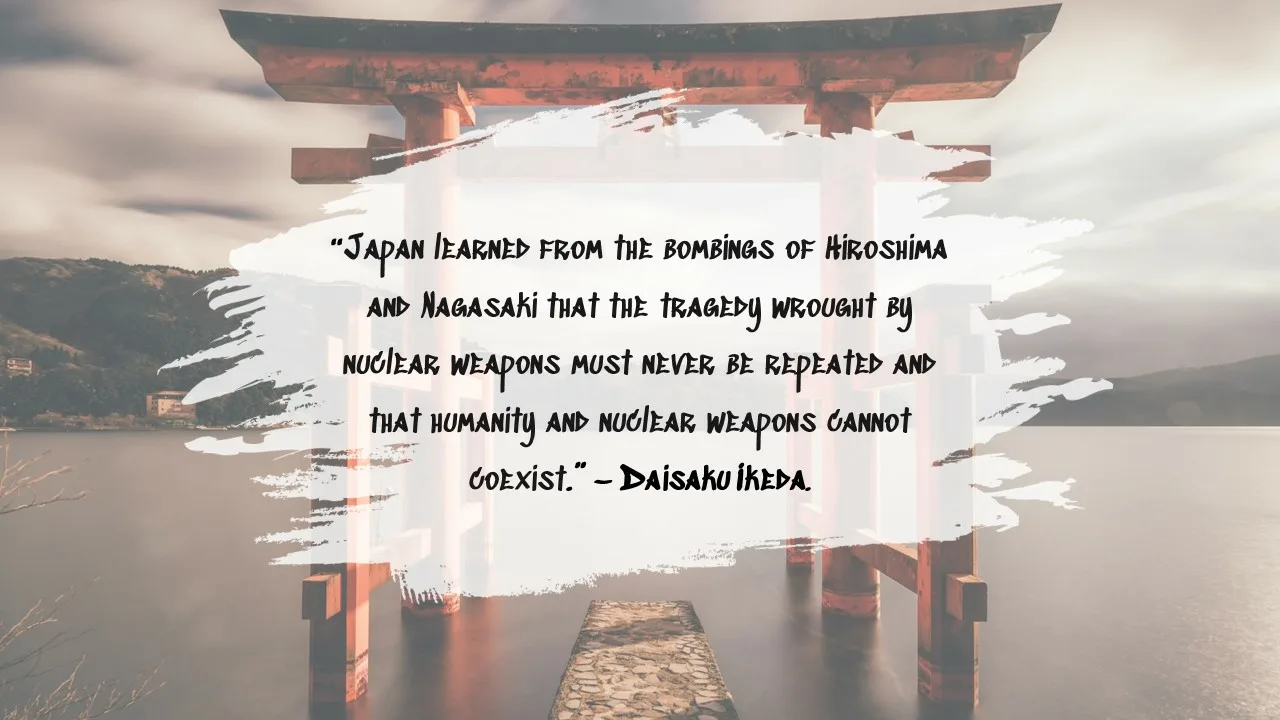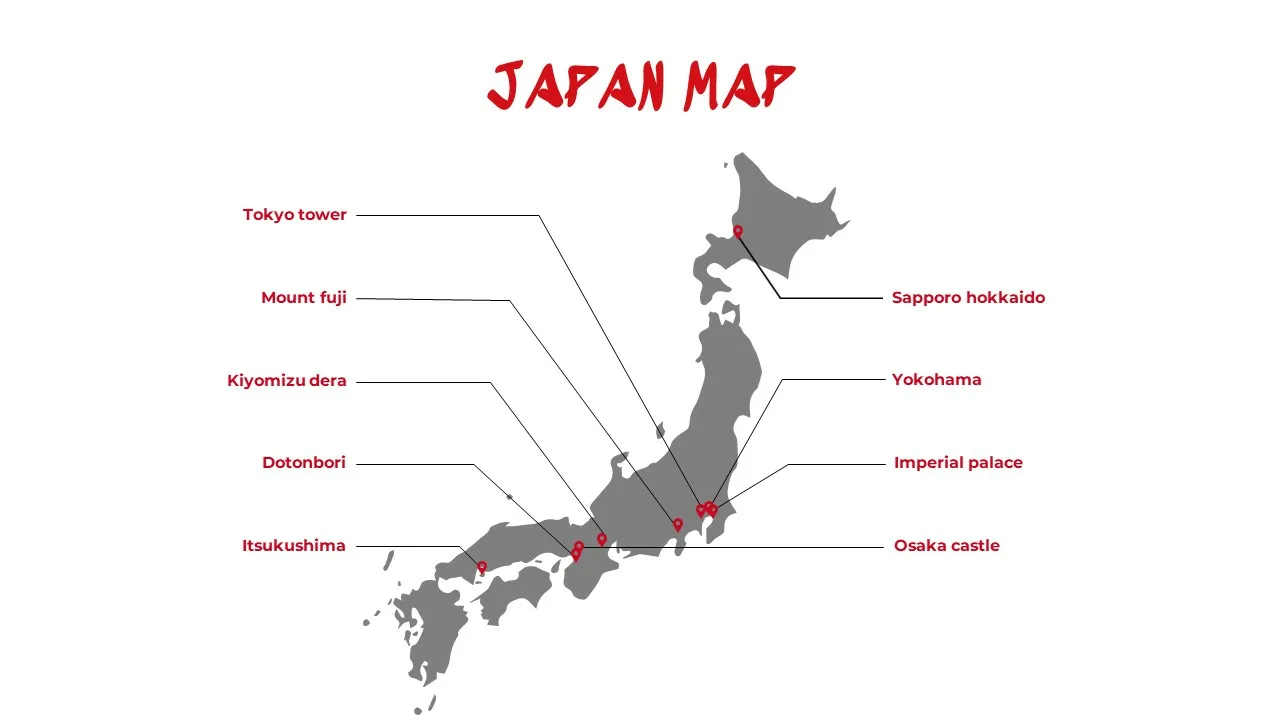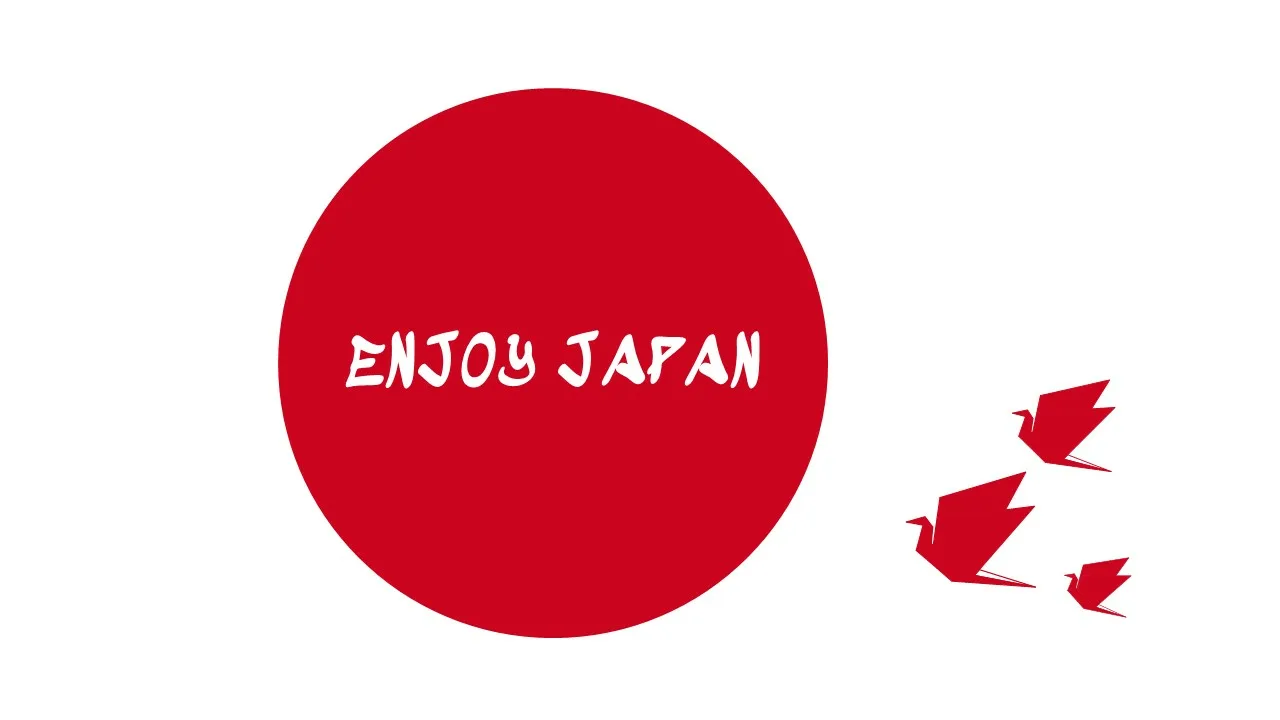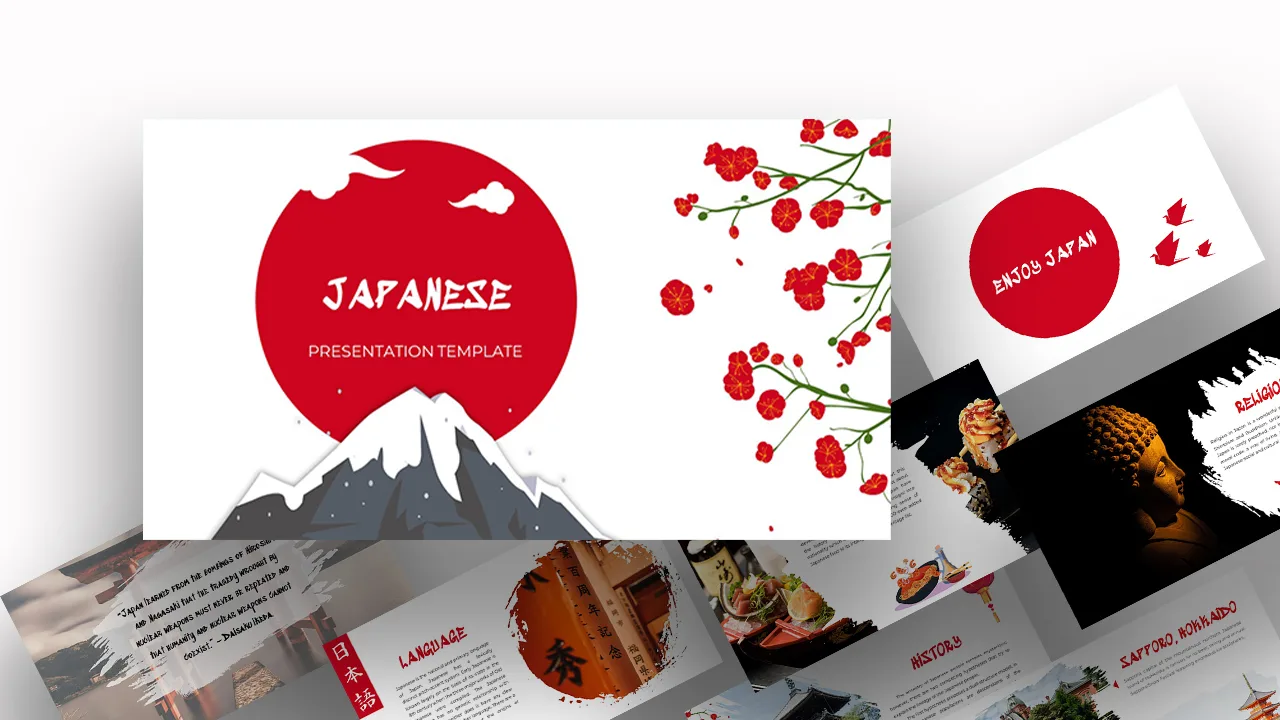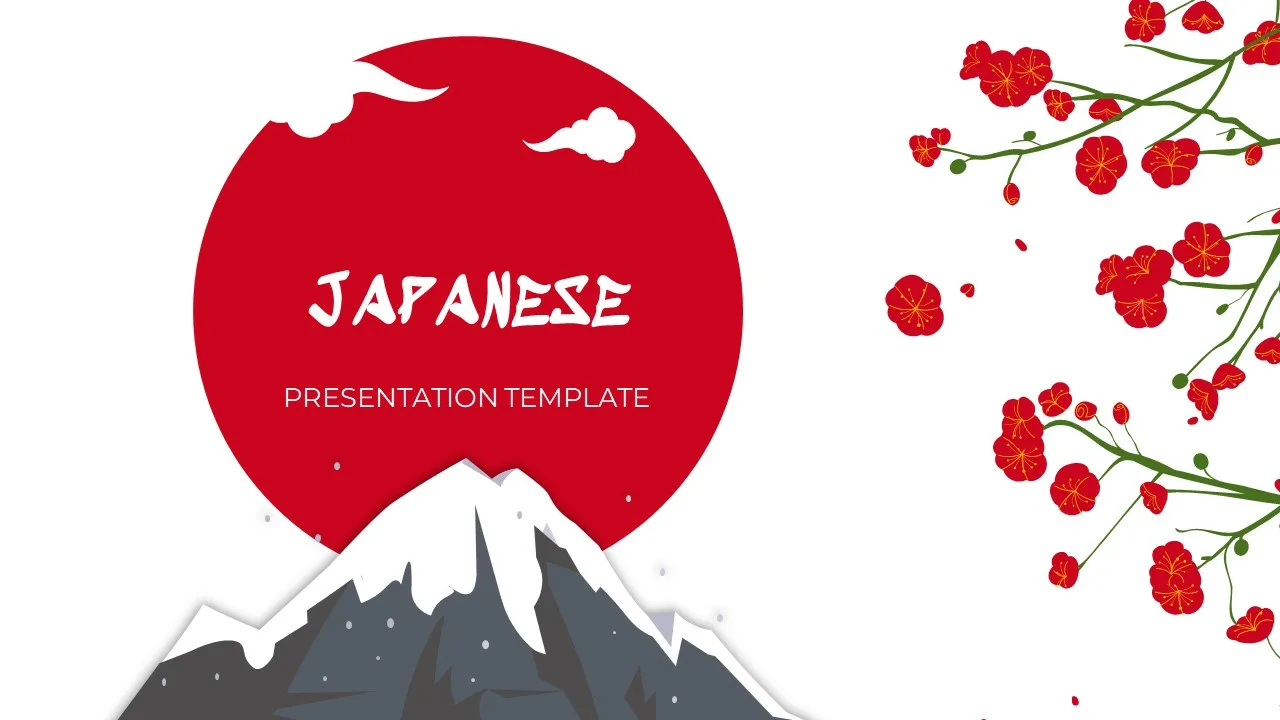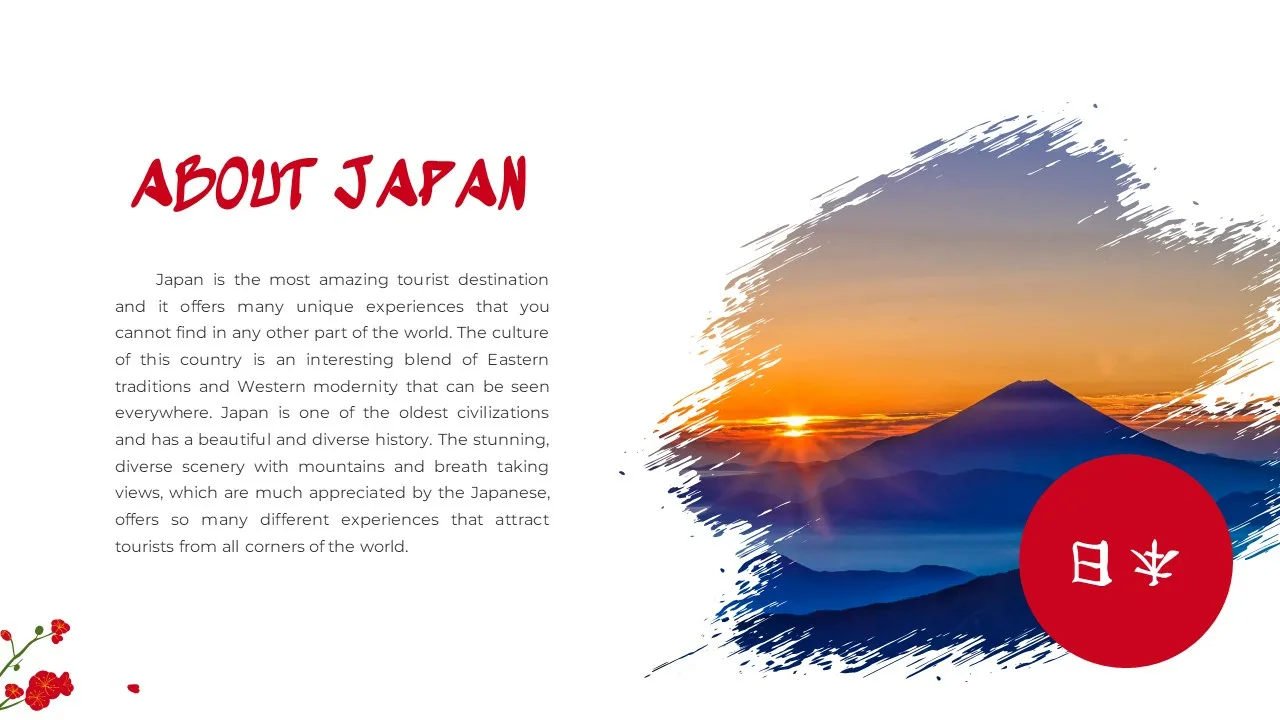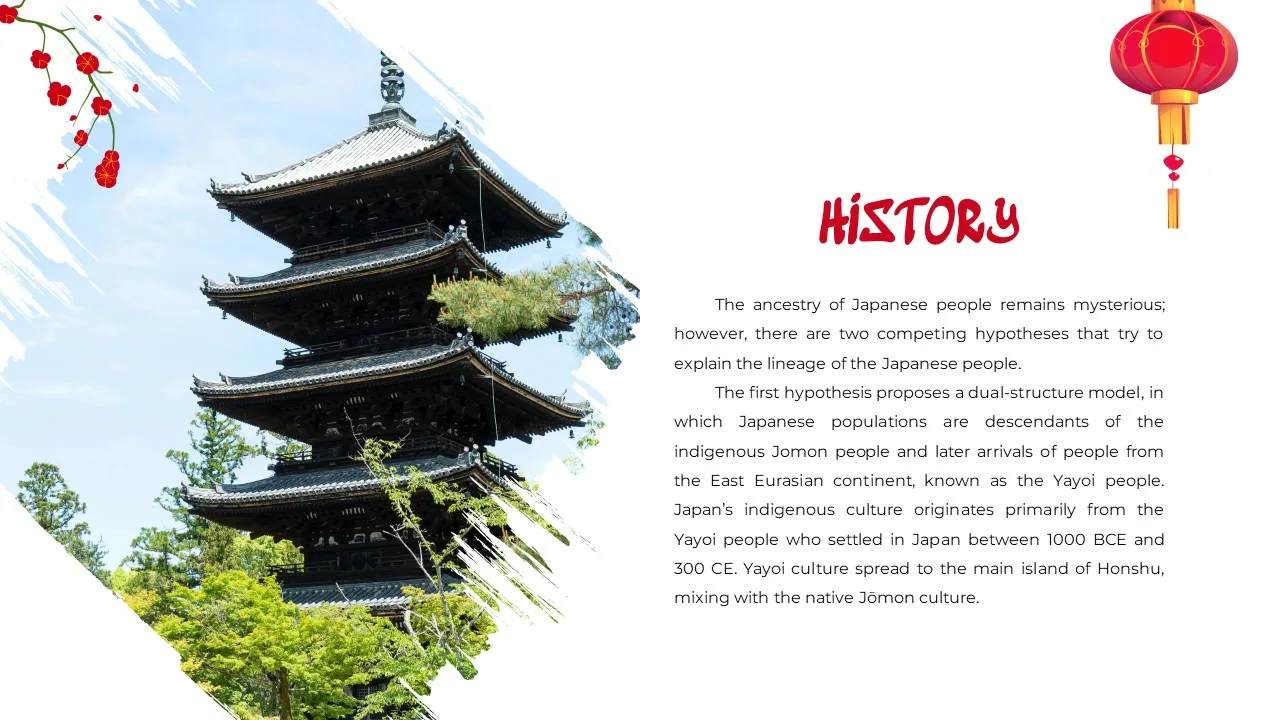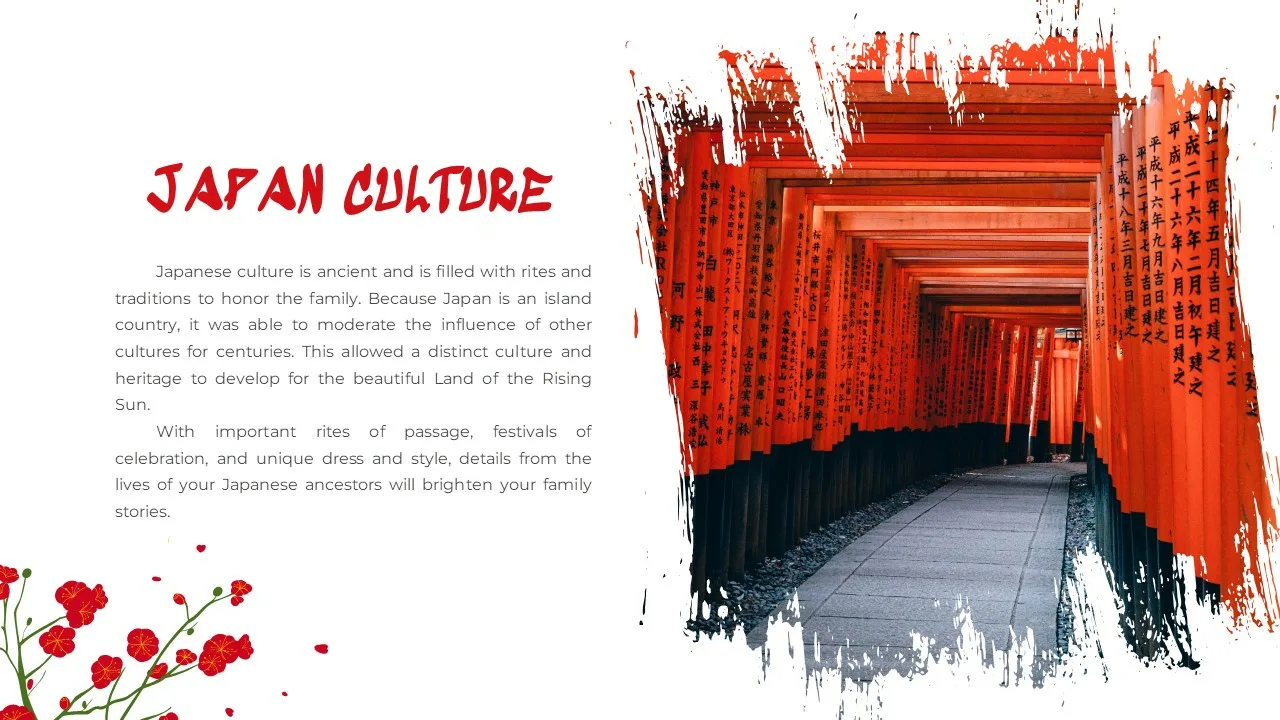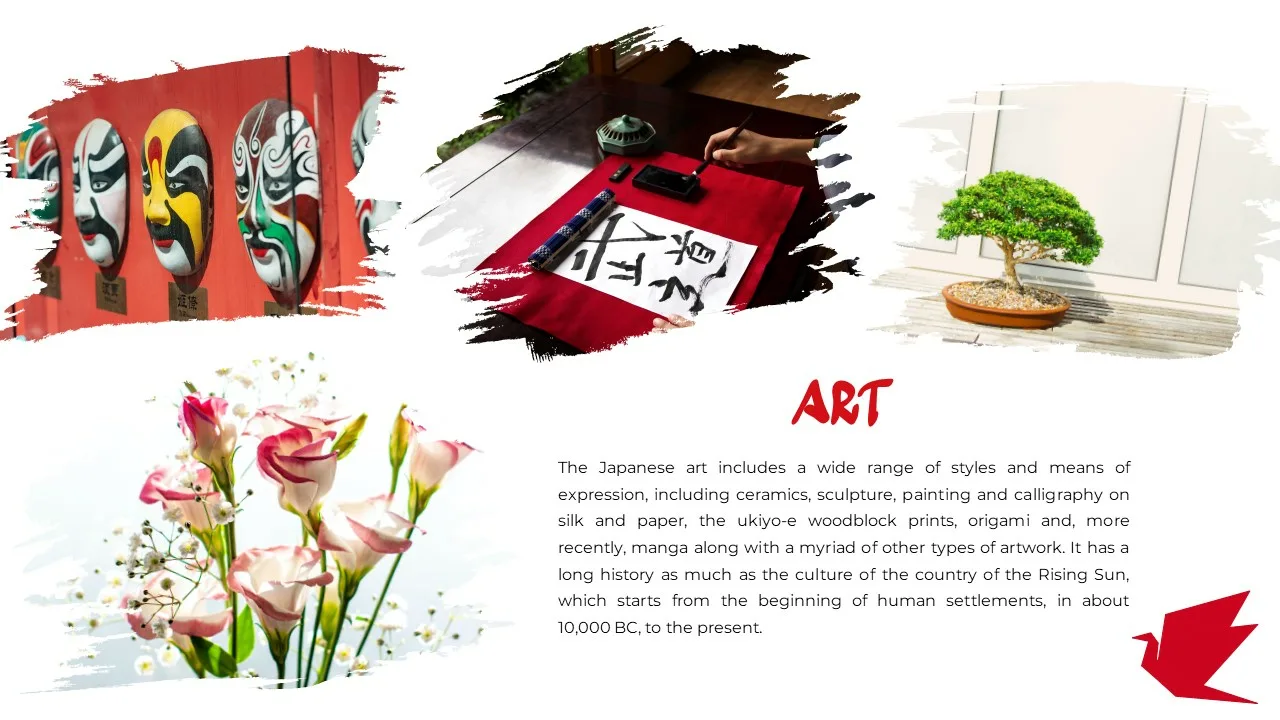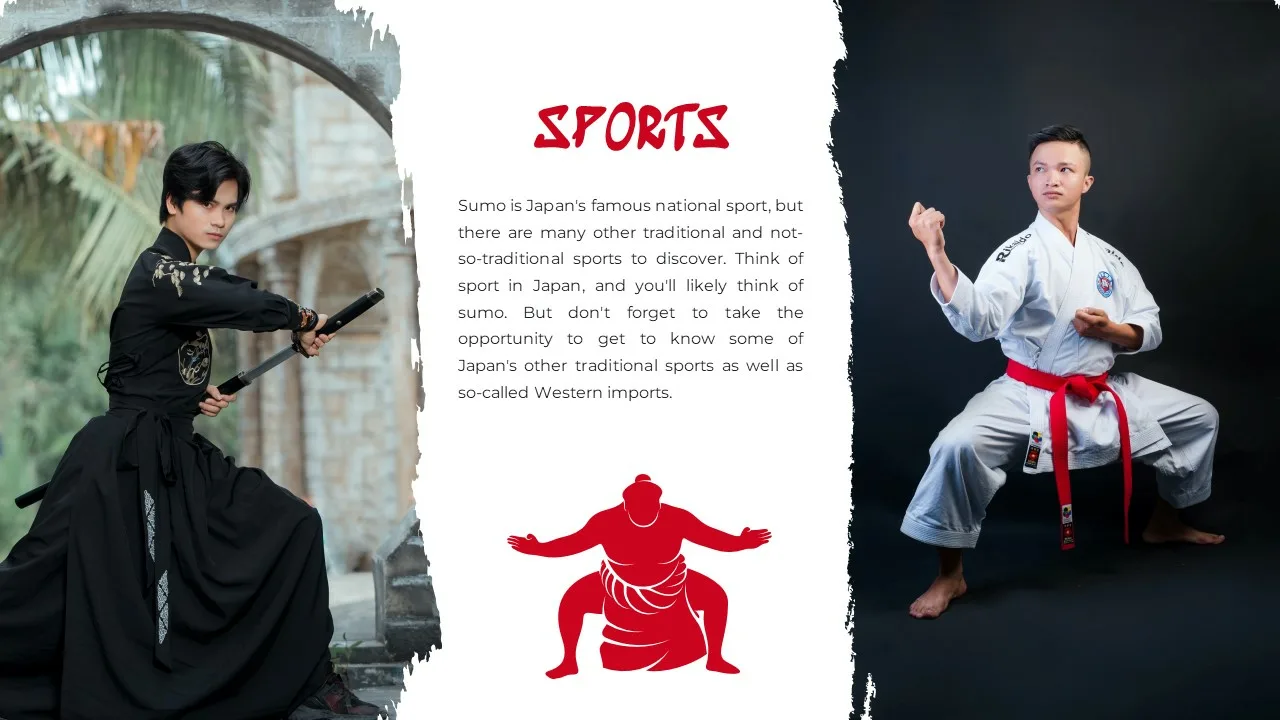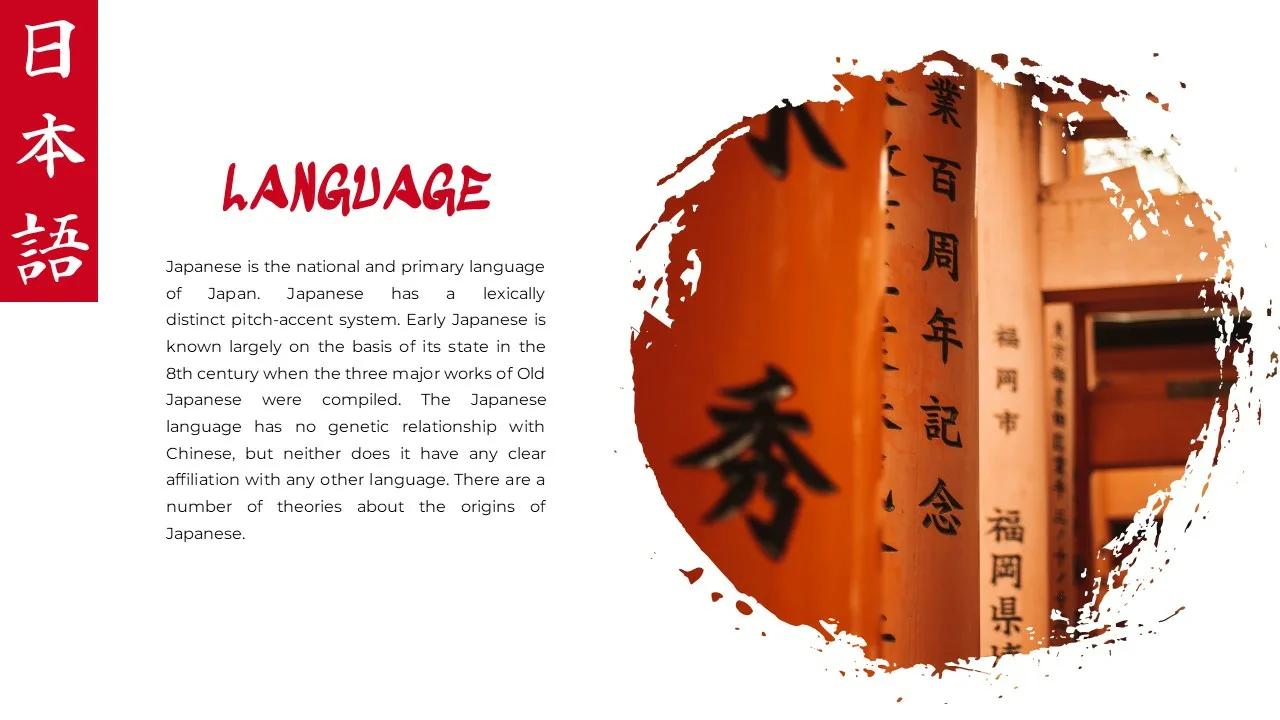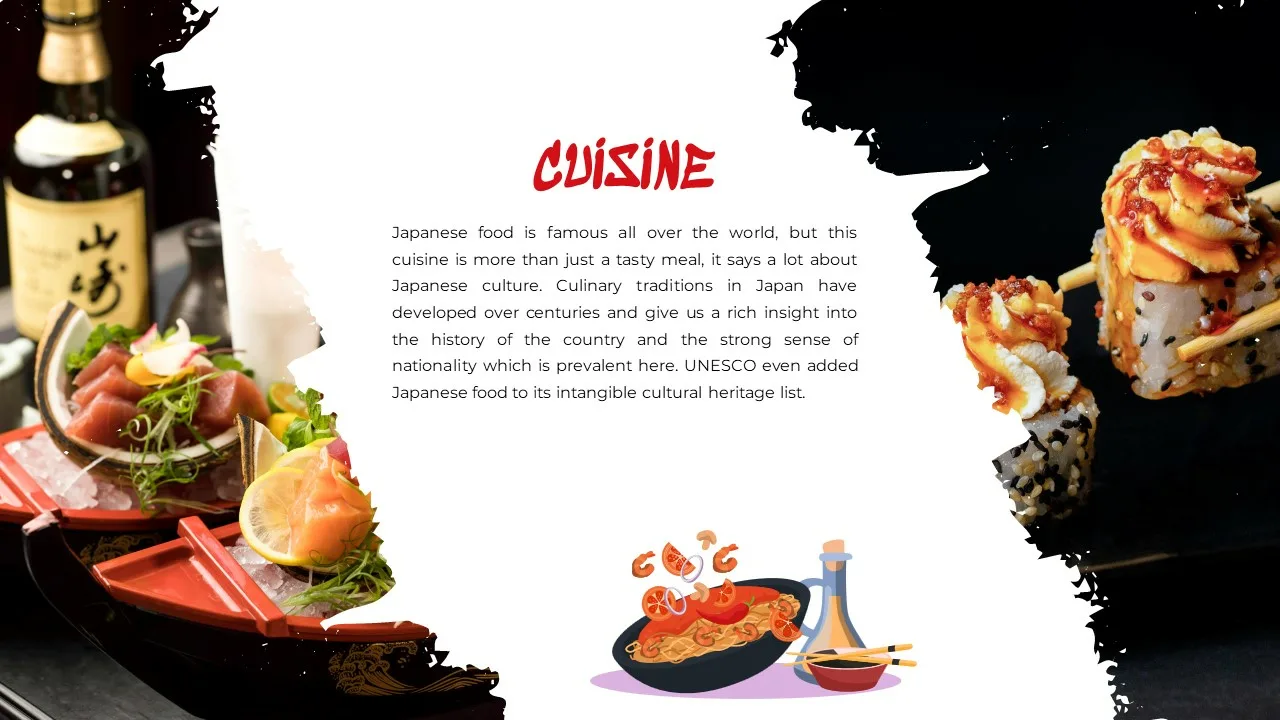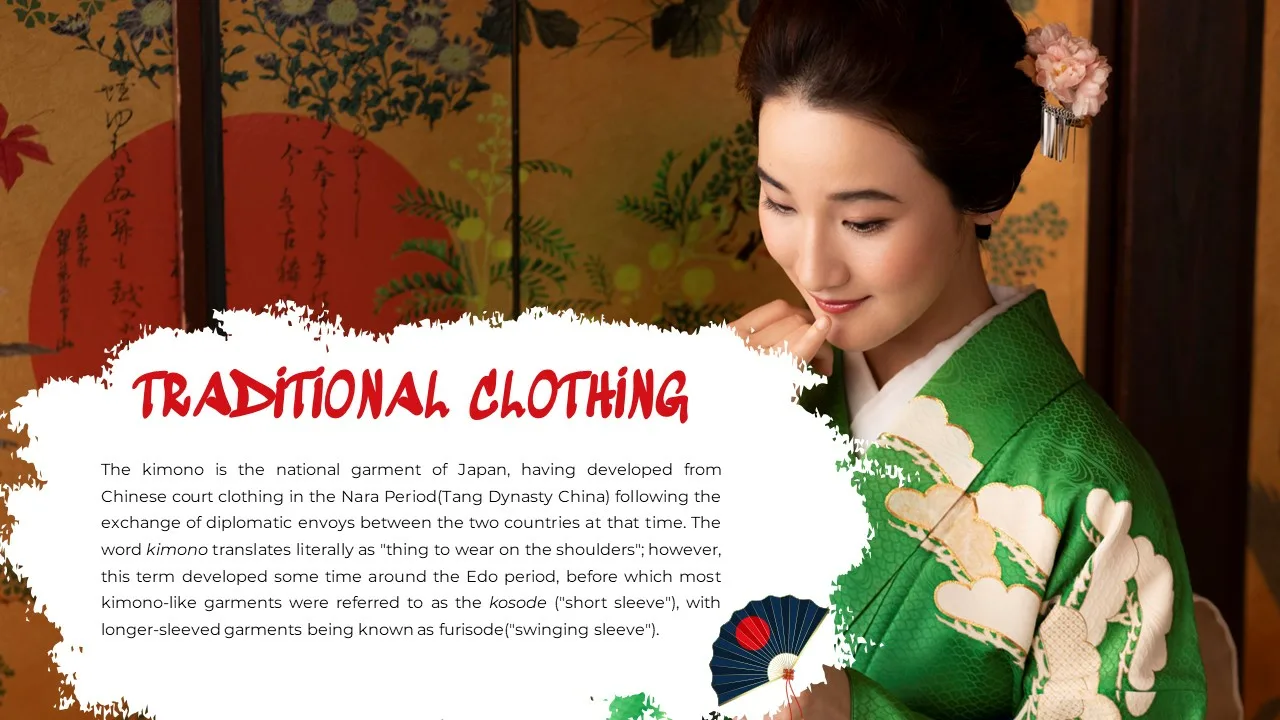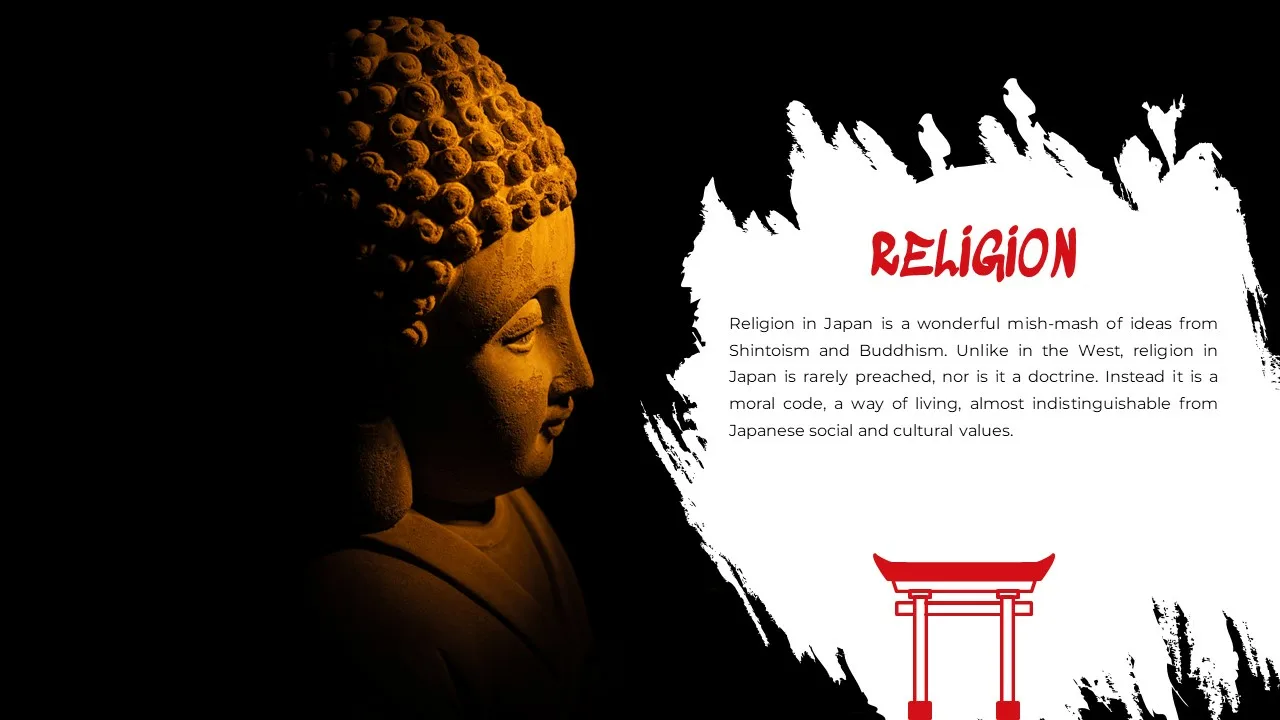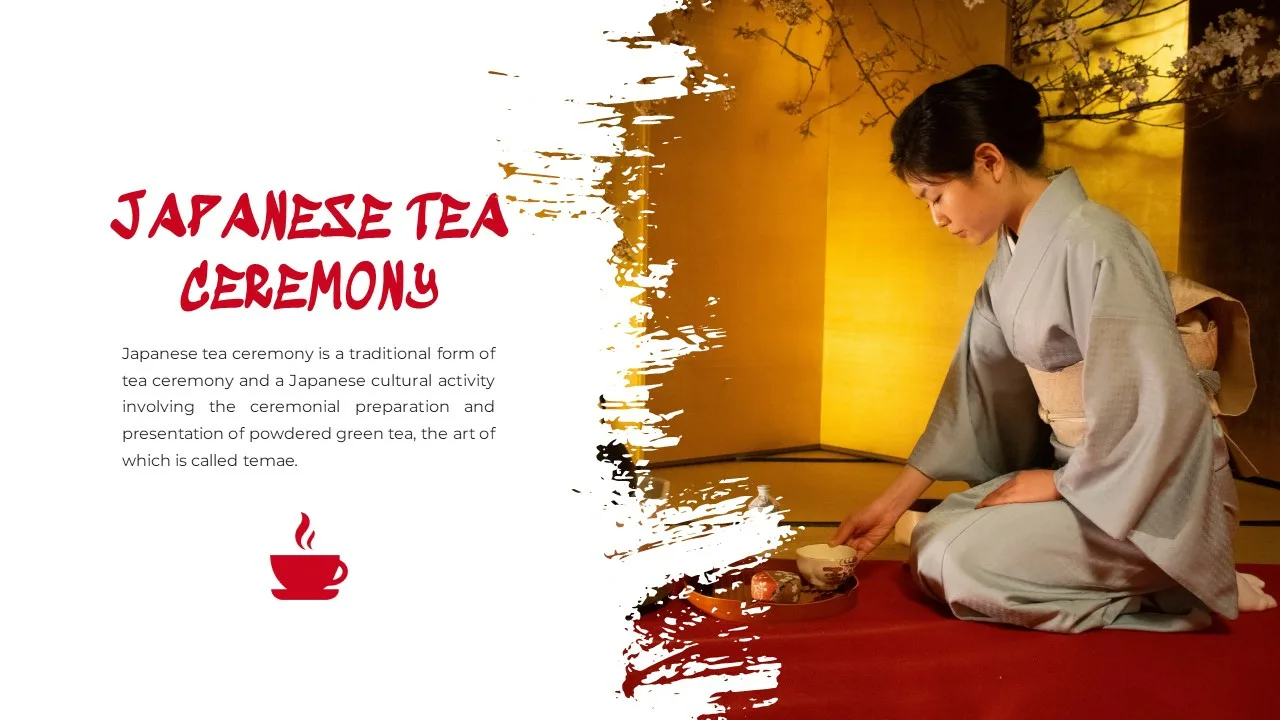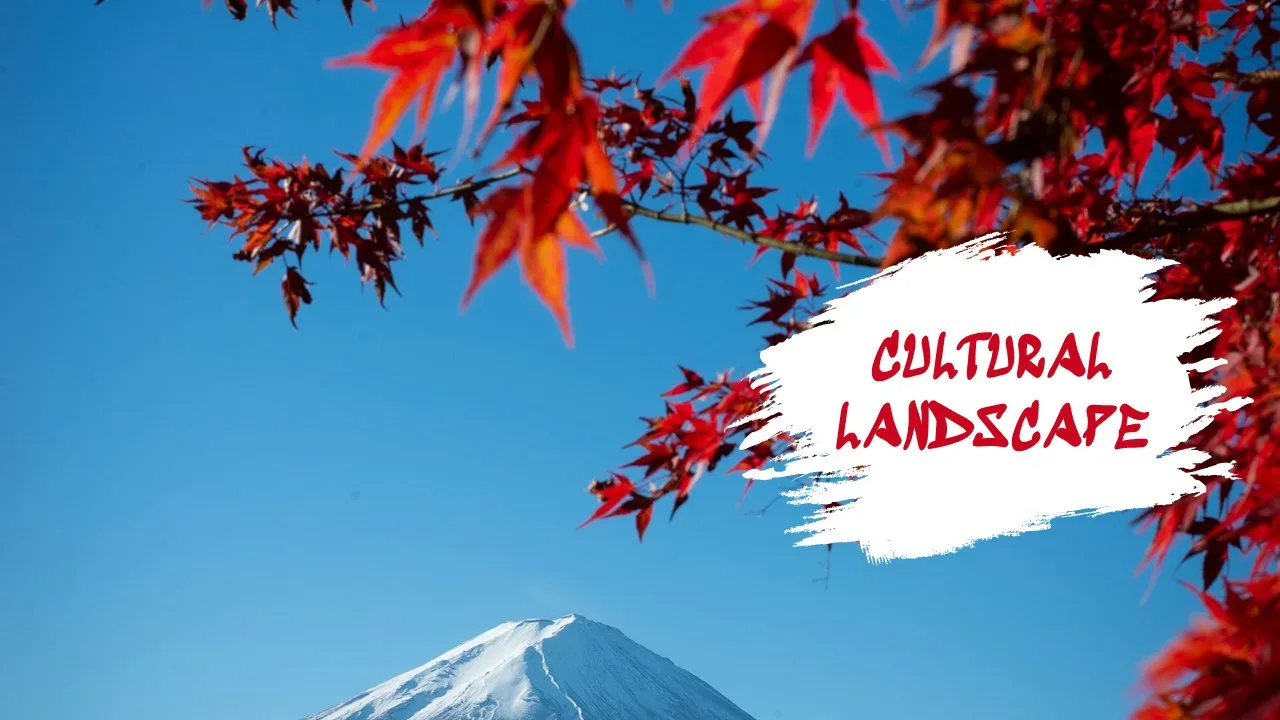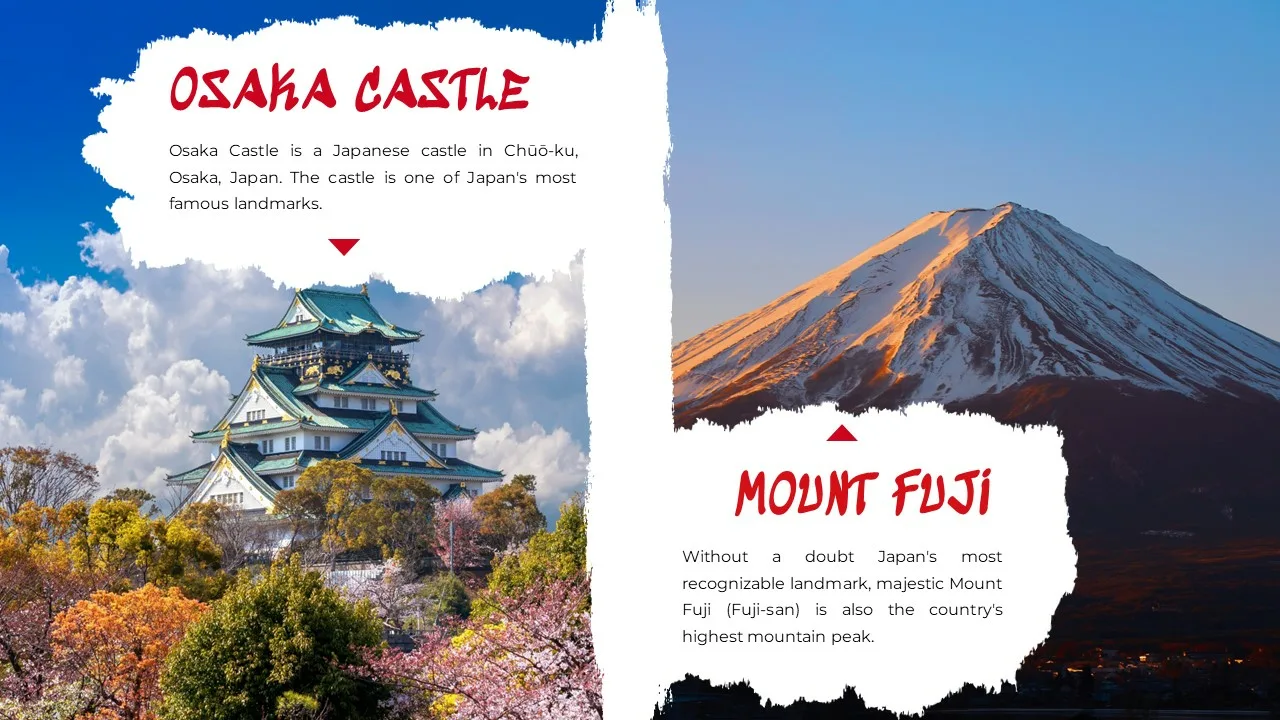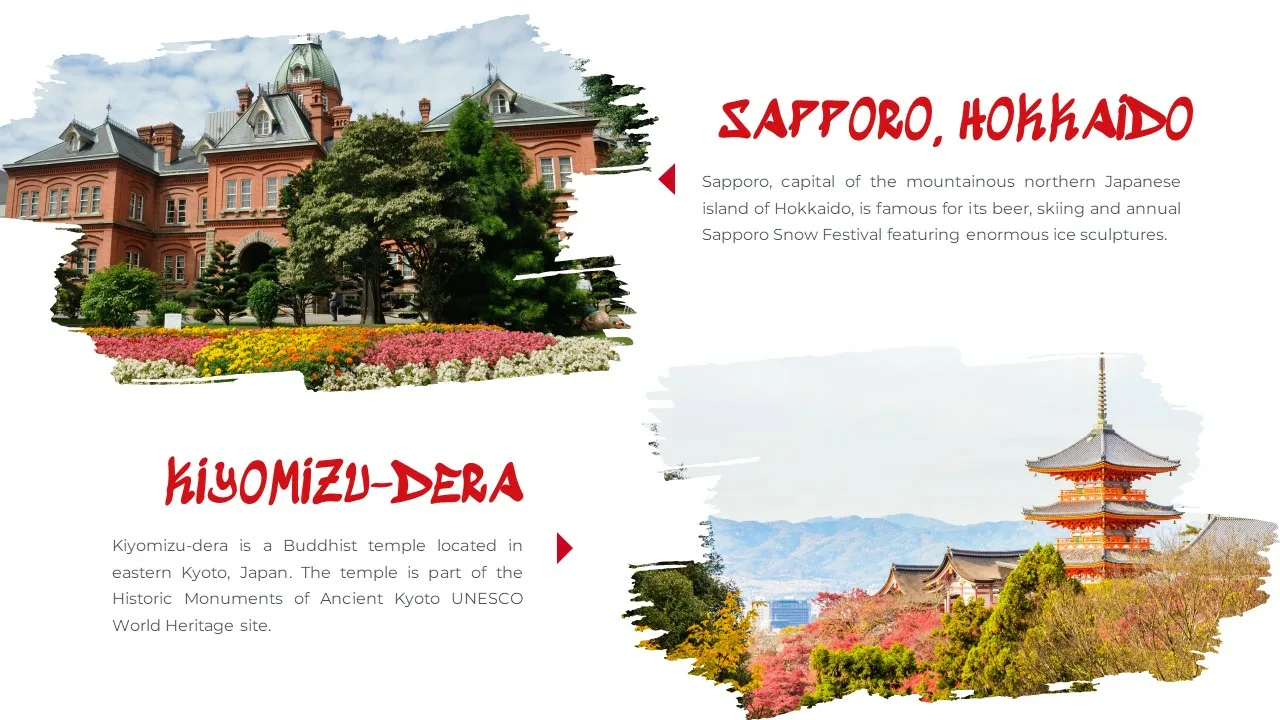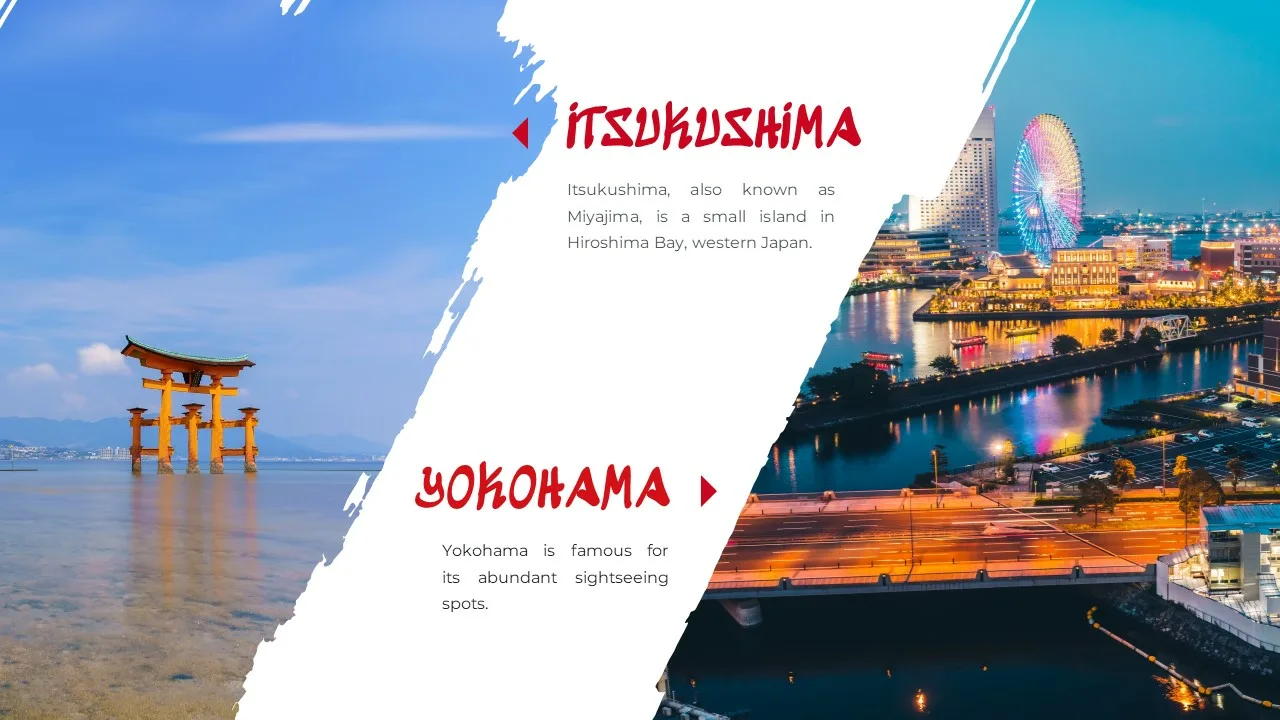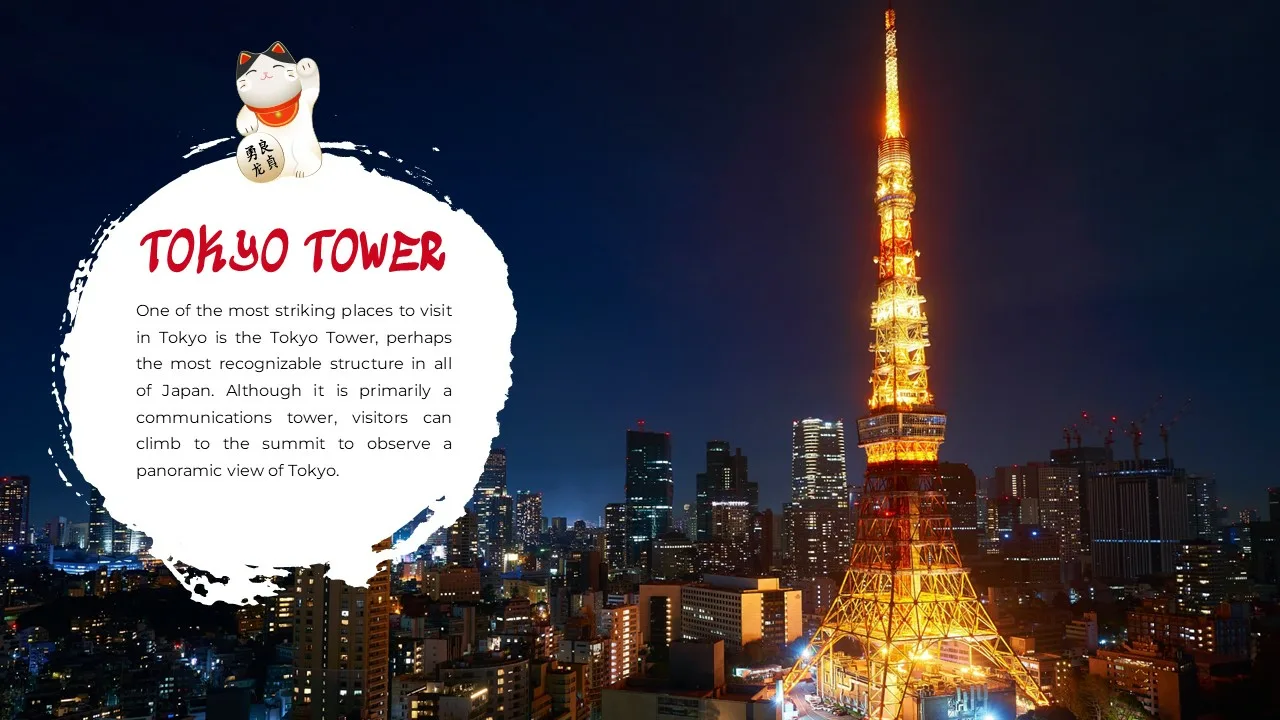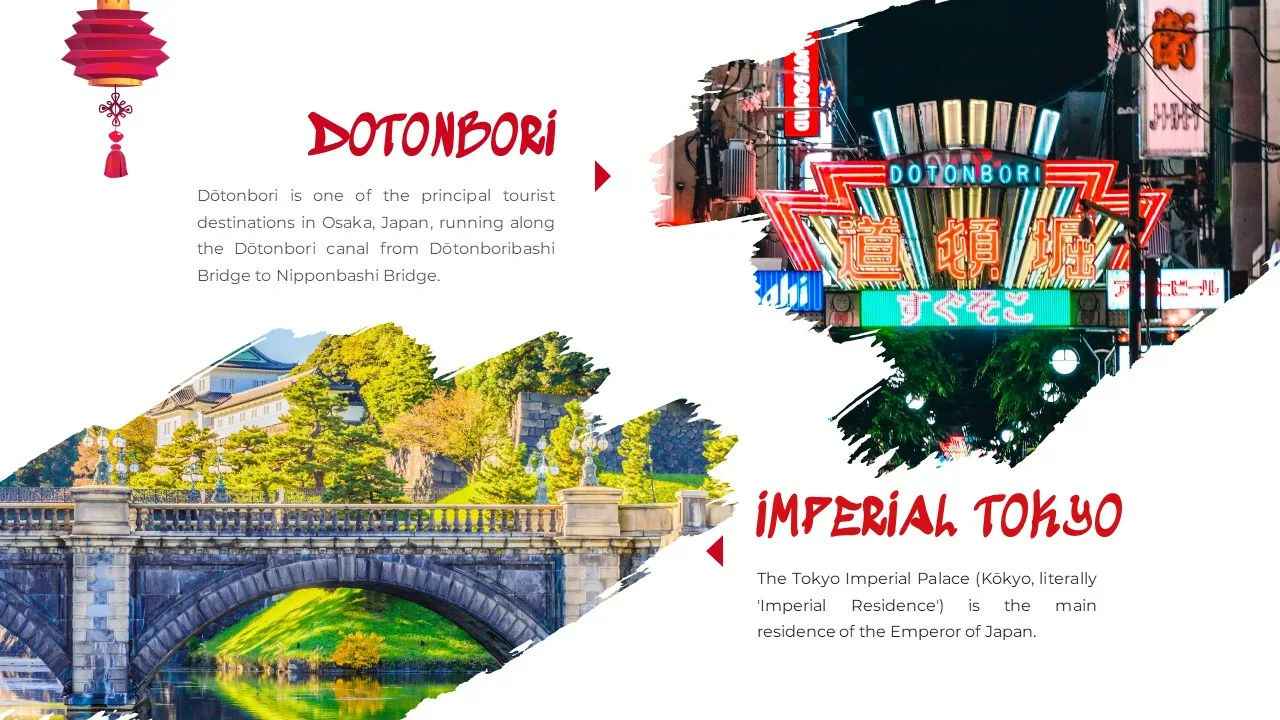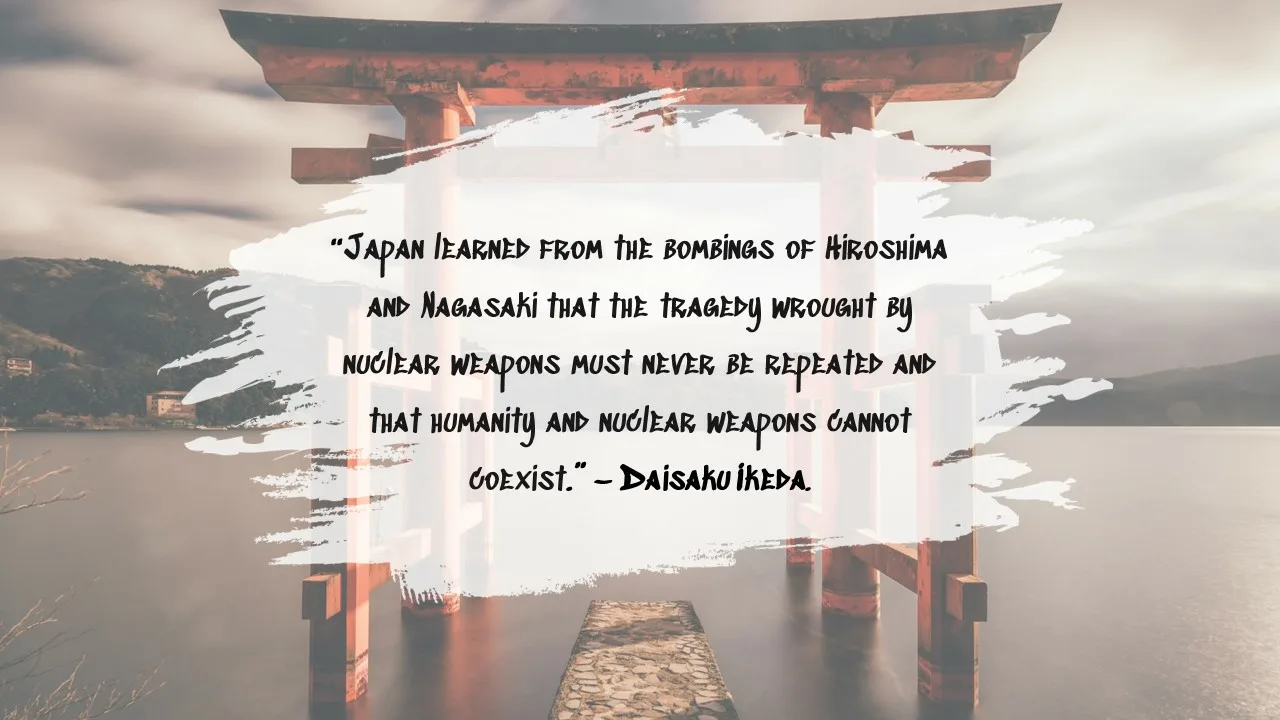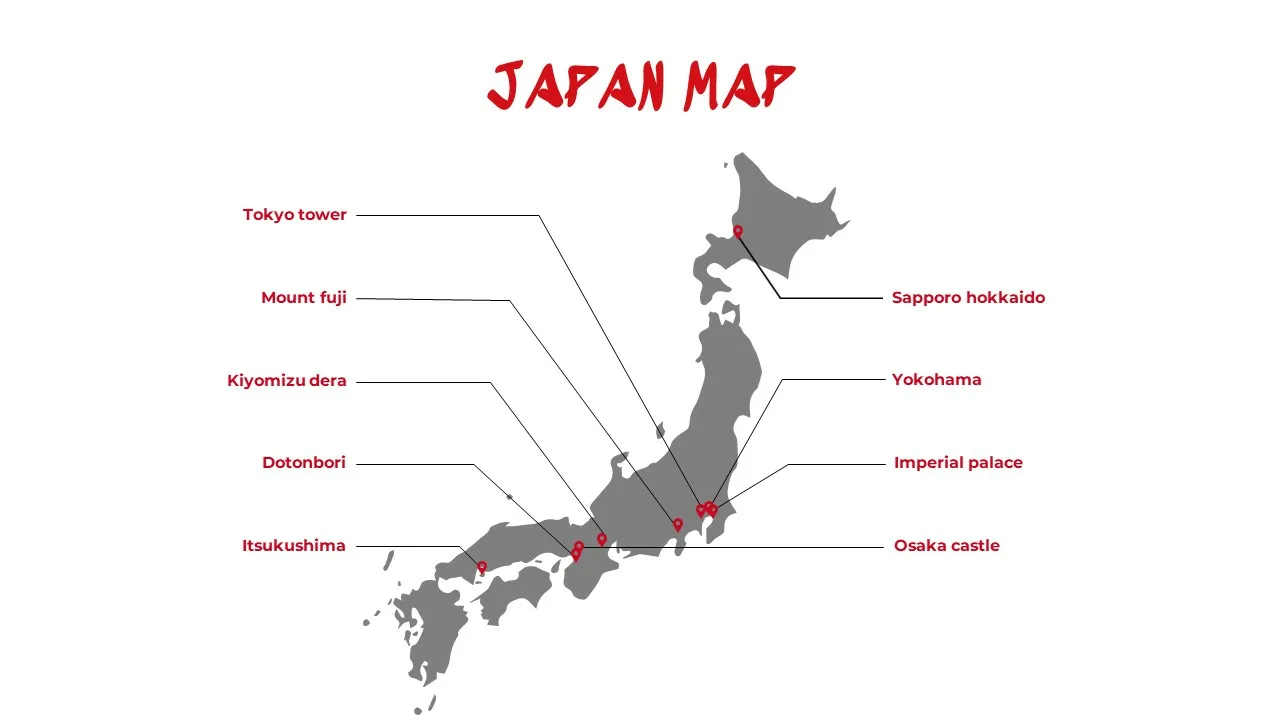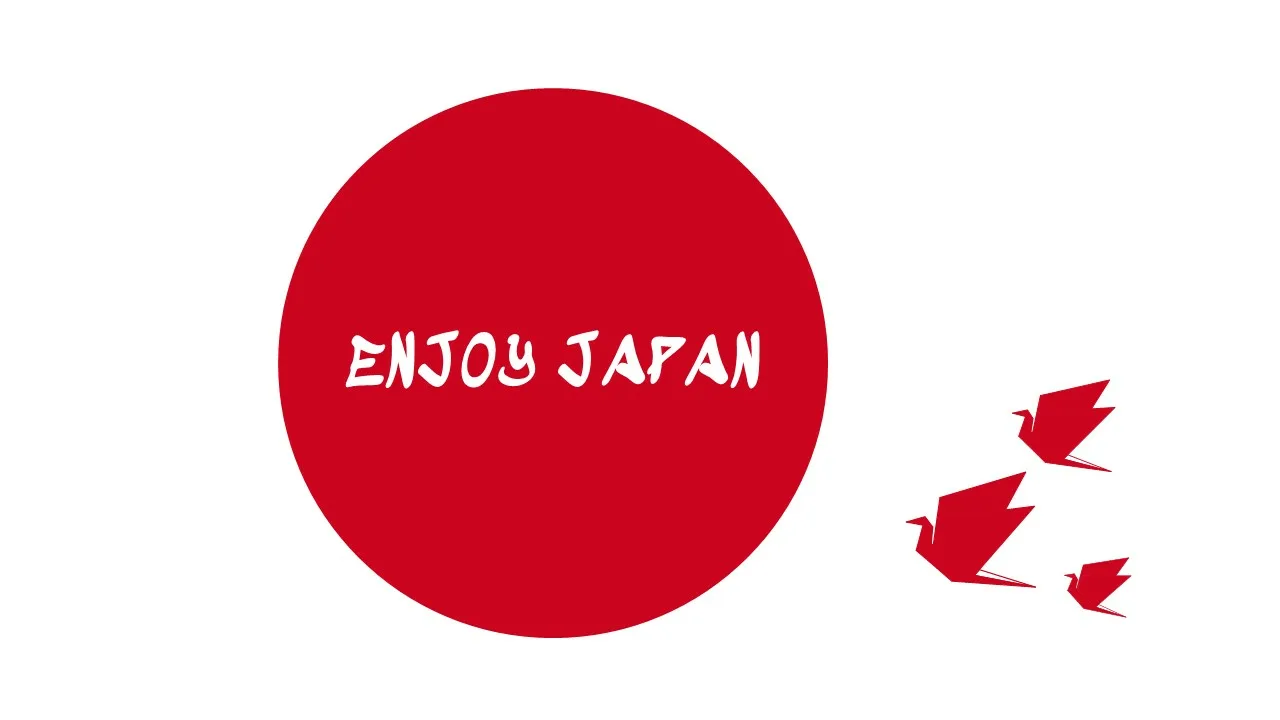 The Japanese google slides theme contains 20 slides displaying Japan's social, cultural, technological, and economic features. Japan, the land that seeds technology over the globe, has an admirable position in the minds of millions. This is an exclusive google slide theme comparison of special features of the Japanese way of life. The Japanese theme google slides have been created with features you recall when somebody says about Japan.
Each slide carries Japanese featured photos such as women in kimono, Japanese pagoda temples, Japanese art, Japanese martial arts such as Sumo and Karate, Japanese language, Japanese cuisine, like Sushi and Tofu, Japanese religion, Japanese tea ceremony, Japanese heritage places like Osaka castle and Mount fuji, Tokyo tower, Japan map slide, and many more presentation themes. All of these are best for creating a memorable picture of Japan. This is a retro google slide theme for Japanese, and for others, this is an introduction slide that familiarizes Japanese history and culture.
Japanese presentation slide highlights black and red combinations despite having other color tints. The size, texture, photographs, and color combinations let change according to your requirements. You can use the slide as a substitute for your travel and tourism google slides theme. Use an amazing Japanese theme template and create memorable presentations.
Tags