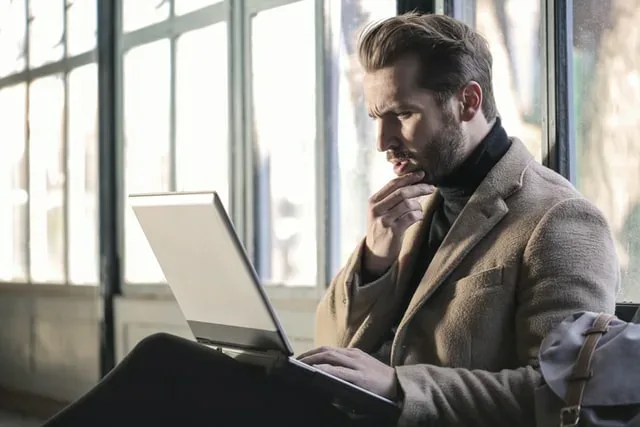 Goals are an integral part of an entrepreneur's journey. They motivate the entrepreneurs to progress forward in their business as well as in their personal journey. It is important for every entrepreneur to set some goals in place so that they have a meter to gauge themselves against them. However, one thing that they should keep in mind when setting goals is that the goals should be realistic and attainable. They should not be too far-fetched that it becomes next to impossible to achieve them. Goals can be changed with time, but their purpose remains the same, to help your business and turn you into a better version of yourself. Below are a few ideas of personal and entrepreneurial goals that entrepreneurs can set for themselves to move ahead:
#1. Drafting A Strong Business Plan
Business plans form the foundation of any business. So, having a strong business plan is crucial for a business to thrive. A business plan details all the objectives of a company, along with ways to maximize output, and strategies to take in case the business falls on hard times. Planning with an apt business plan provides a backup plan for the business to fall back on if things do not go as planned.
#2. Financial Security
Running a financially sound and stable business is the dream of every entrepreneur and it is one goal that every entrepreneur must include in their list of goals. There are many liabilities on a business, to pay their employees, buy raw material for the business, and even business loans. So, to meet all these requirements, it is necessary that the business makes a good turnover and profit. Achieving financial stability is a dream for many businesses and one that requires a lot of hard work and effort. When a business has attained financial security, only then can it think about scaling up profits.
#3. Growth
For many businesses, growth is included among the goals of entrepreneurship that they wish to achieve. Growth for a business can mean a lot of things. It can either be grown in the form of revenue or growth in the form of expansion of a business. It can even mean growth in the form of expanding the target audience or attaining more knowledge. So, growth can mean different things for different businesses. However, achieving the goal of growth can be extremely satisfactory for the business as well as the business owner.
#4. Hiring An Adept Workforce
The presence of skilled employees in a company makes the company as successful as it is. Therefore, one of the main goals of a business organization is to find people who are worth being employed and who can contribute towards the success of your business. However, the goal just does not end here. It is also important for businesses to find a way to retain their top-notch employees so that their business can continue to flourish in the same way. It is also important to keep the employees trained with the latest trends so that with the growth of the business, the employees can match up to its pace.
#5. Avoiding Repeating the Mistakes
Another goal that is worth mentioning here is to avoid the previously made mistakes again in the future. This ensures that the company does not go under by repeating the same mistakes repeatedly. A good business will learn from its past mistakes and aim for betterment. This can be done by carefully assessing what went wrong the first time and ways to close any loopholes so that the same mistakes can be avoided in the future.
#6. Producing Greater Return on Investment (ROI)
Generating a larger ROI is one of the main goals of entrepreneurship for every entrepreneur. However, the same as growth, ROI could mean different things for different businesses. Some businesses wish to achieve this goal by converting their prospects into clients while others strive to use new technology to generate a higher ROI.
#6. Get Rid of Troubling Clients
It may be that you are wasting your precious time and resources on some clients who are high maintenance. This can prevent you from putting your energy on people who matter and will give promising results. High maintenance clients may be able to provide you with top dollars, but they are not worth your efforts and time. Therefore, it is best that you cut them loose and redirect your energy and valuable resources towards clients who respect your boundaries and time.
#7. Online Presence
In this era of digital marketing, it is important that businesses maintain their presence online to attract new customers and potential buyers. The more effort that businesses put in maintaining their online presence, the higher their chances of attracting a larger audience.
#8. Decrease Stress Levels
Stress comes together with running a business. Therefore, every entrepreneur includes destressing in their list of personal goals that they wish to achieve. By doing so, they can work more efficiently and contribute more towards helping their business grow. Therefore, it is important that business owners set aside some time and money for themselves. A small weekend getaway or some time alone with a relaxing book can do wonders for your stress levels, and in return, for your business.
#9. Prioritizing Your Health
If you are a new entrepreneur, then making your health a priority might be the last thing on your mind now. However, it is not wrong to say that if you are in good health, only then will you be able to drive your business towards success. Therefore, you should set a goal to keep yourself in good shape and in good health. Take breaks to go see the doctor if you must so that you can focus more on accomplishing greater things for your business.
#10. Keeping Up with Your Personal Relationships
Maintaining healthy relationships with your loved ones can do wonders for your business. Your ability to function actively and with a clear mind can make your work more efficient. Besides this, having the support of friends and family can make you more confident in your decisions. So, every entrepreneur must include maintaining ties with their friends and family as an important goal.
Authors Bio:
Waqar Hussain is the CEO of "The Business Goals". He is an MBA from the Australian Institute of Business and a digital marketer by profession.