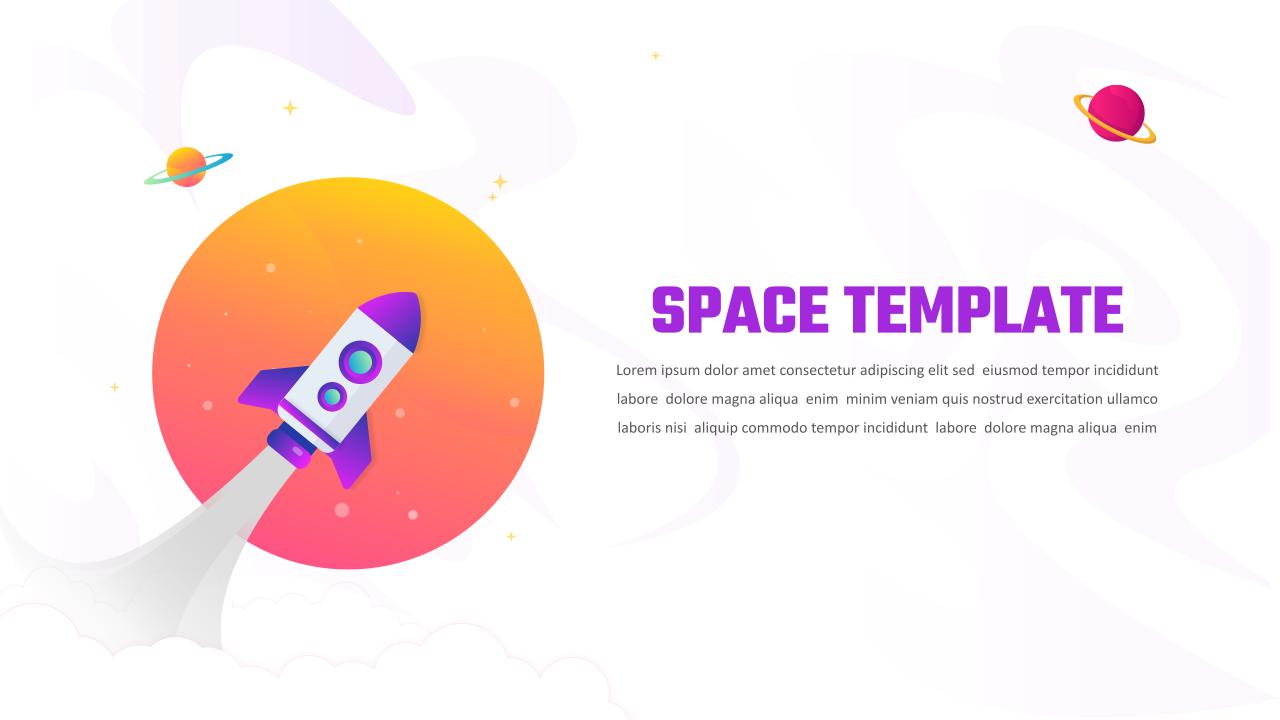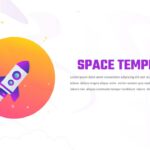 Space Slides Template offers a thematic design for science presentations. This single slide is your gateway to the cosmos, allowing you to captivate your audience with awe-inspiring visuals and a futuristic design. Whether you're an astronomer, science enthusiast, educator, or business professional, our astronomy presentation design will elevate your presentations to new heights.
The Space Presentation Template is best for educational presentations to engage students and learners by taking them on an educational journey through the universe. Perfect for science classes, astronomy lectures, and planetarium presentations. Besides, the rocket design is exemplary for business launches. So, the design can be used to impress clients, investors, or colleagues with space-themed business proposals, marketing campaigns, or product launches. Explore new horizons in your corporate presentations.
The space-themed presentation showcases your scientific findings and research data in a visually captivating manner, making complex concepts easy to understand. It is ideal for organizations involved in space exploration, space agencies, or aerospace companies. Highlight your missions, discoveries, and future endeavors.
Teachers, professors, business executives, marketers, researchers, and space enthusiasts can use the template to display their specific topics related to science, education, and business. Moreover, it can be used as a title slide for science and technology presentations. Get it now!