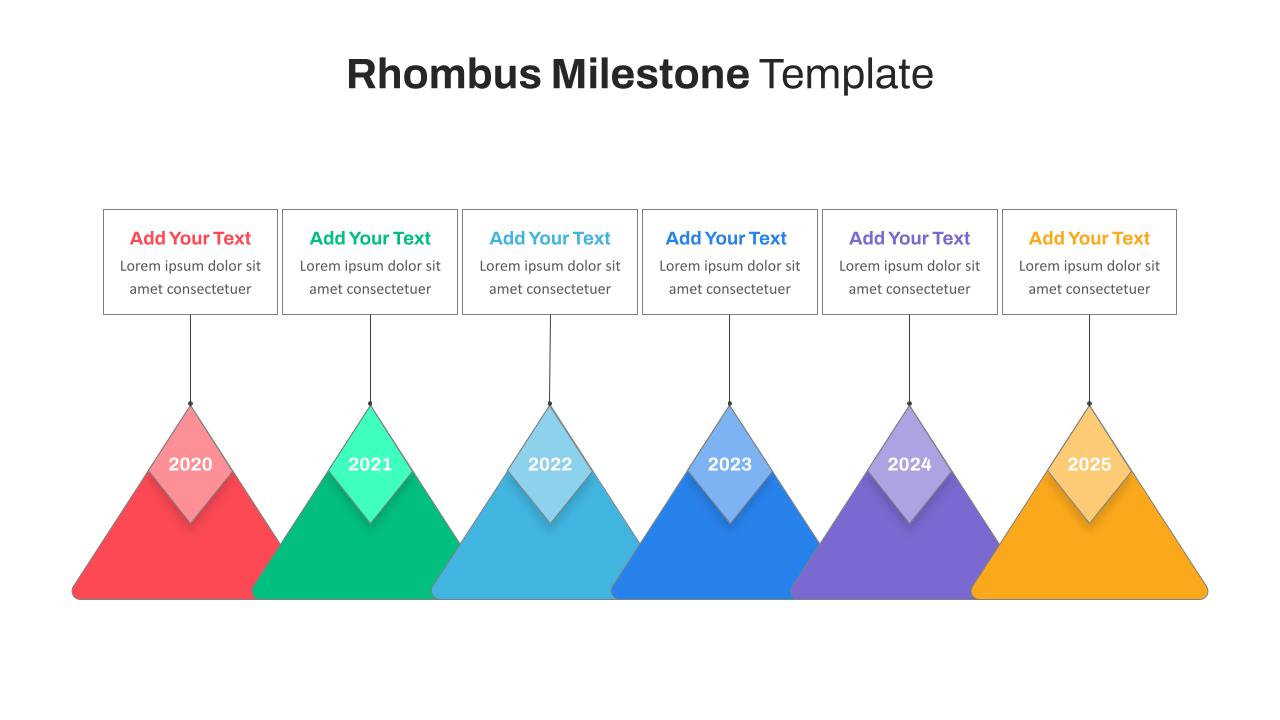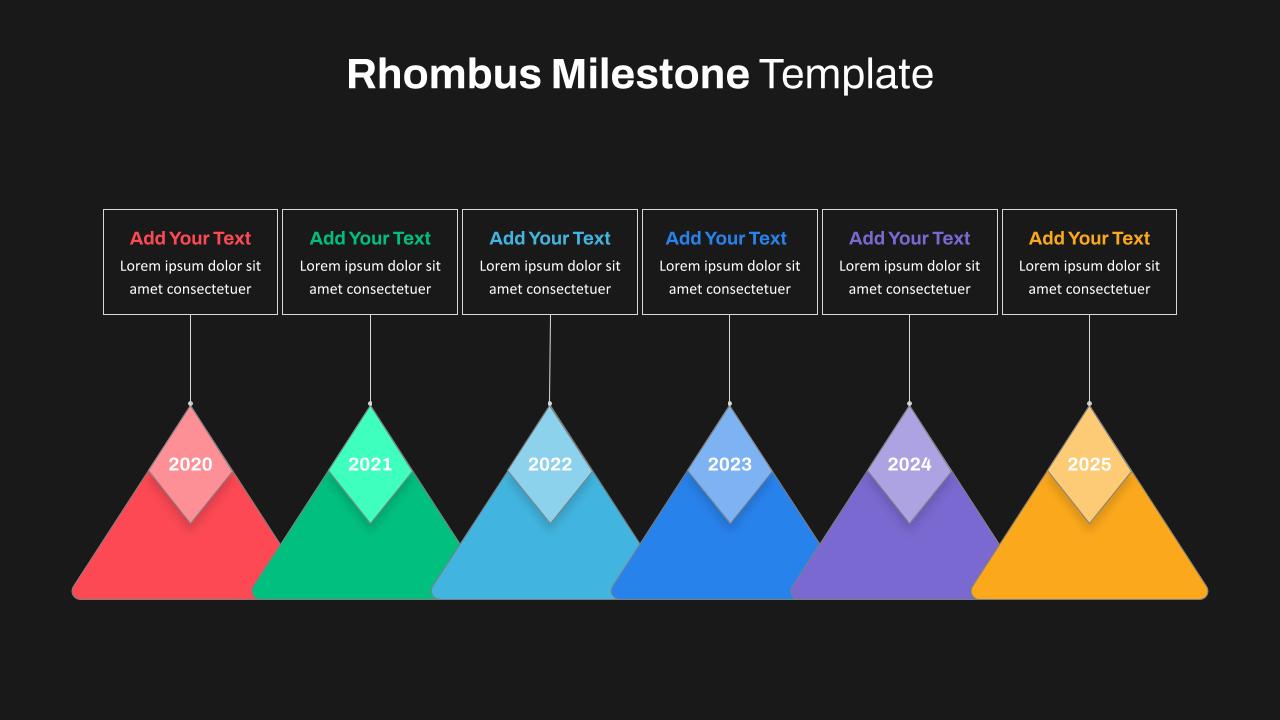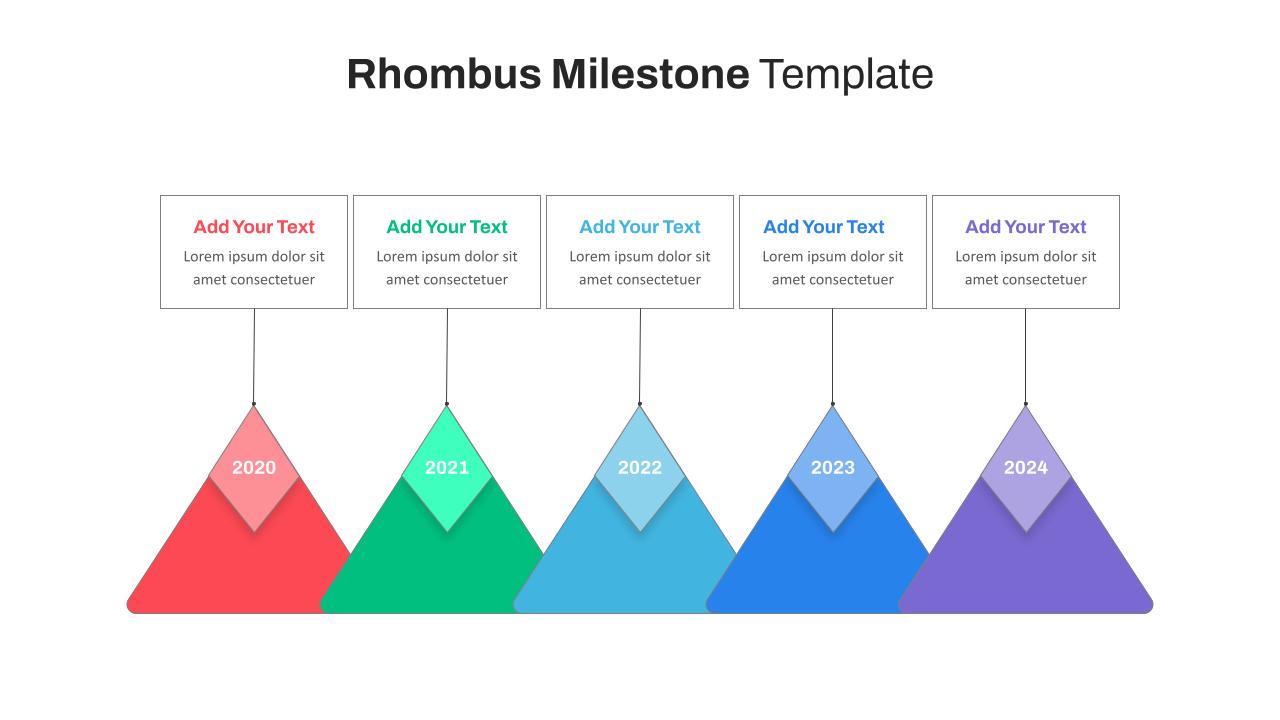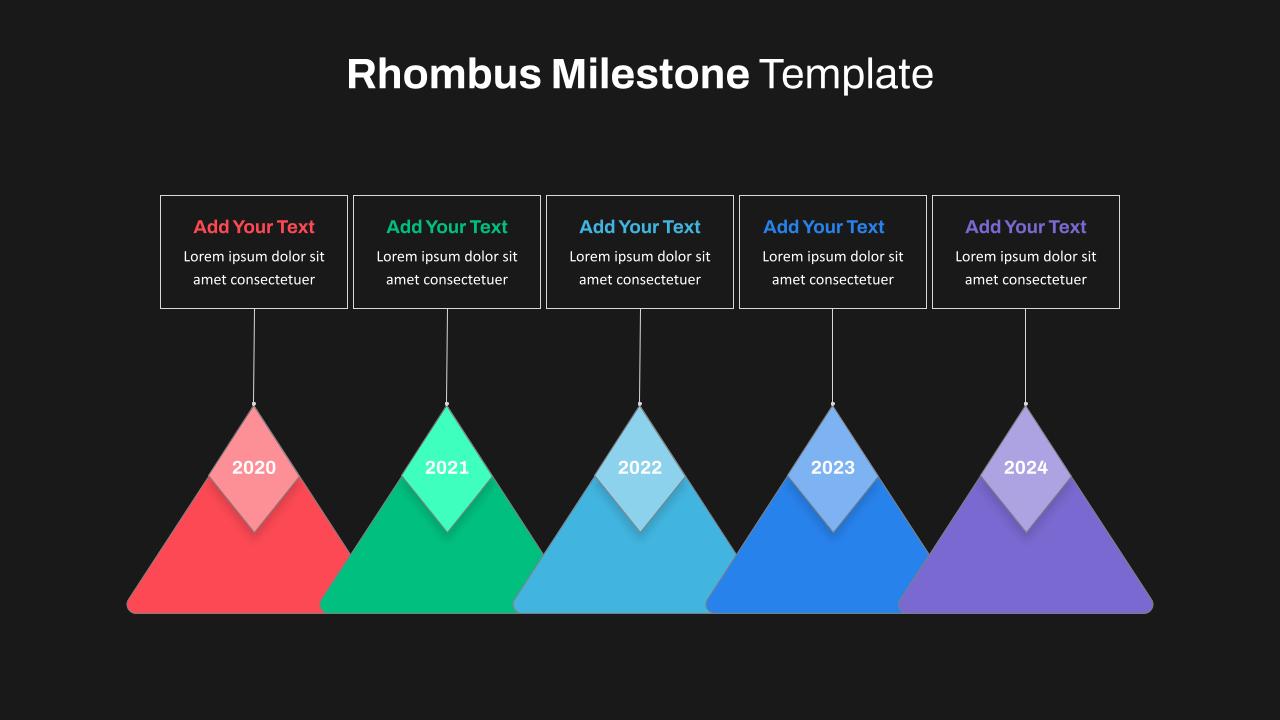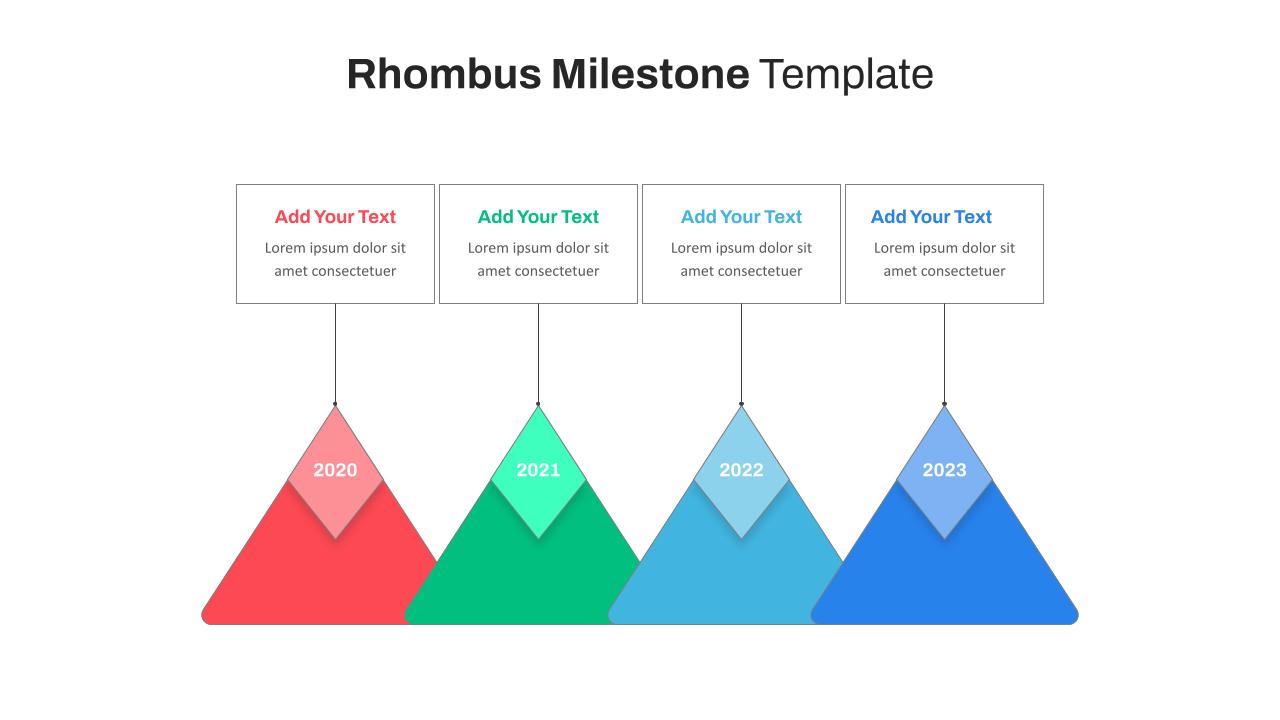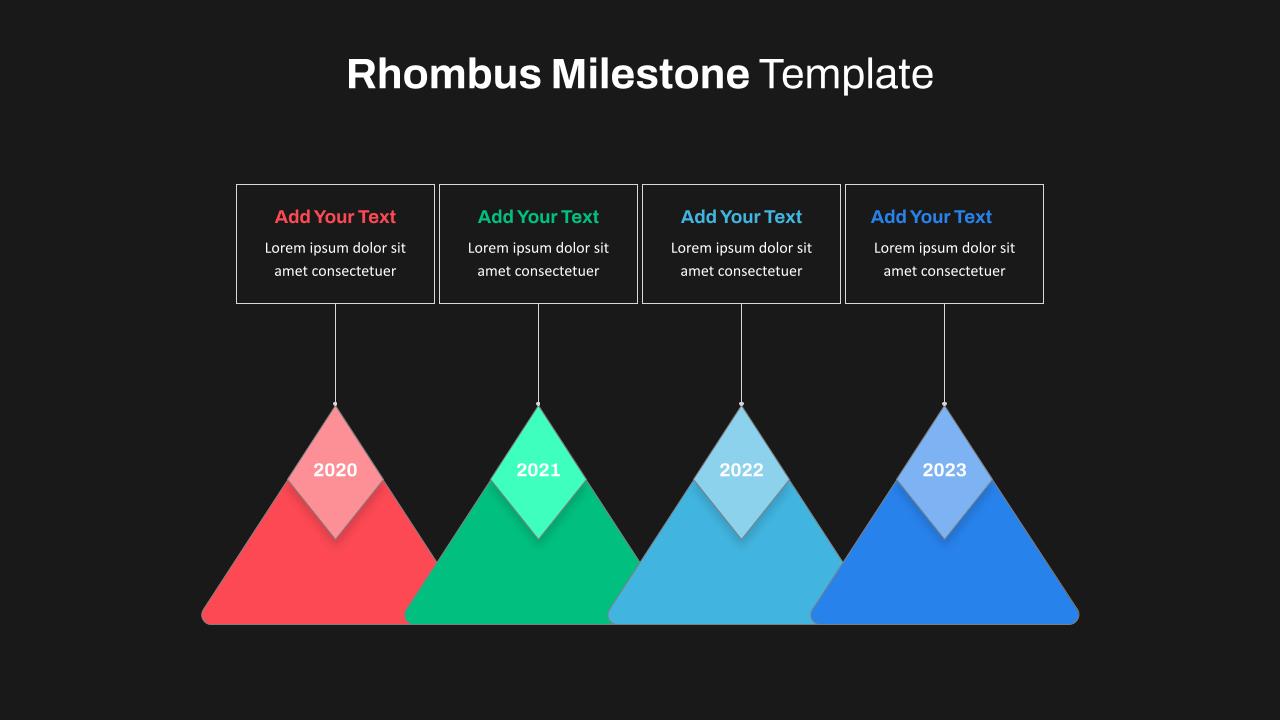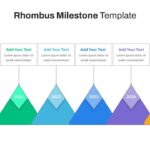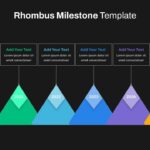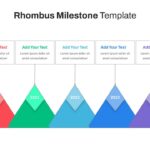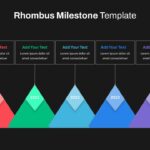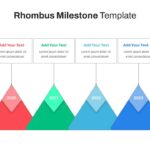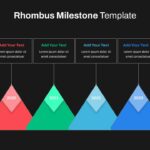 Geometric shapes wield a profound impact on our sensory perceptions, captivating our minds with their inherent structure. Our Slide Milestone, crafted with rhombus shapes, helps as a geometric slideshow, drawing attention to the process flow.
The special design features rhombuses filled within triangular frameworks, providing a unique visualization of the progression between milestones. To elaborate further, envision each triangular shape as a project milestone, while the rhombus design illustrates the nuanced processes unfolding between these significant points.
This horizontal pyramid chart in Milestone Slide proves to be an optimal tool for delineating sequences and process flows in continuous improvement scenarios. Its versatility extends to presenting key milestones, business timelines, project advancements,
personal achievements, and more, making it a dynamic asset for a myriad of purposes. This is not only an achievement presentation slide, but it also serves as a process flow diagram to showcase events, elements, and evolutionary timelines that contribute to creating a whole. Business timeline line graphics are best for sequential slideshows, so it has a variety of applications including milestones, project progress, personal achievement, and team accomplishments.
Business professionals, project managers, and educators can use the template to visualize whatever they want to convey. It looks awesome in black and white backdrops with the arranged text placeholders on the top of the timeline. The presenters can show 4 to 6 steps using the Milestone Slide Template. Each shape has a different color combination so the audience can easily recall the concept that going to be presented. Download, edit and use the rhombus milestone template.