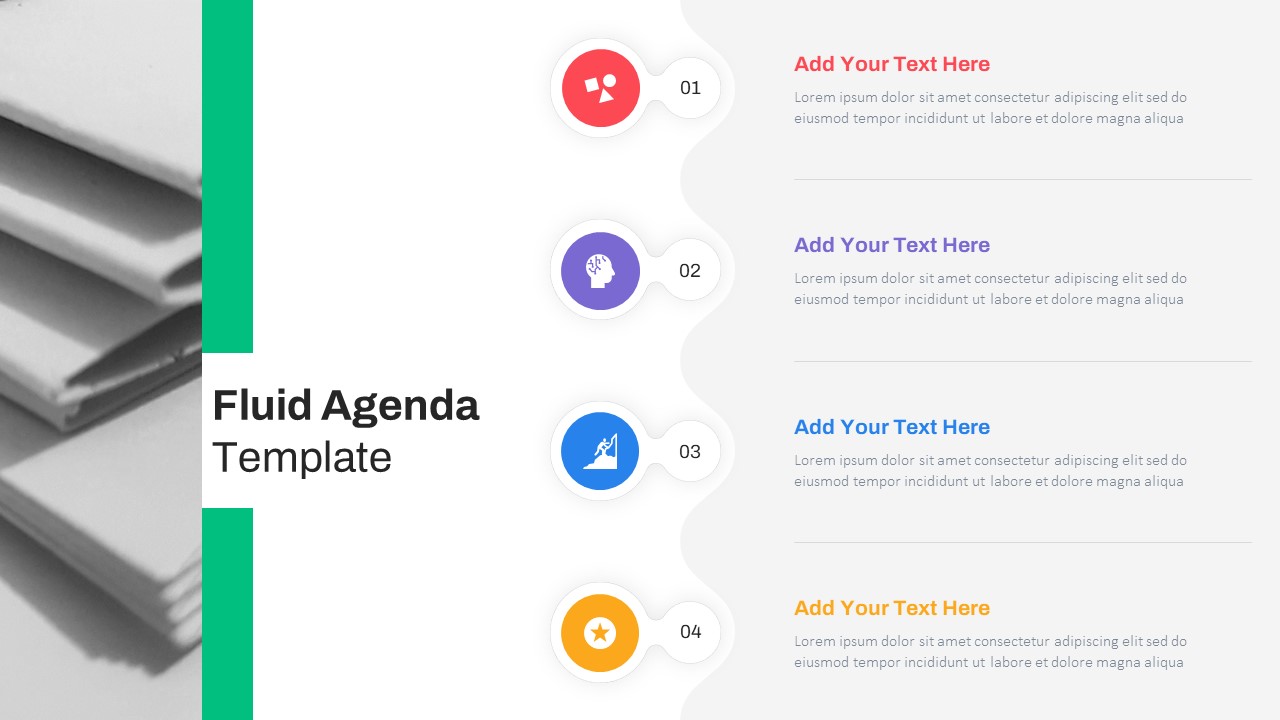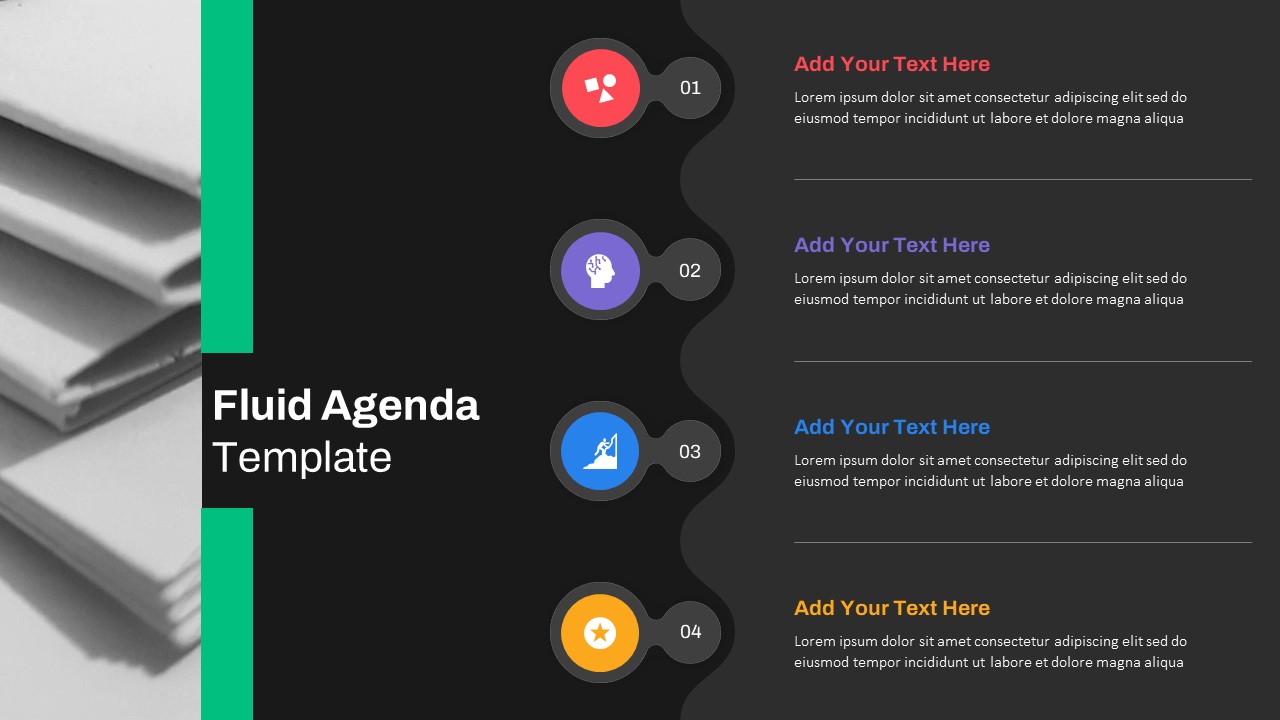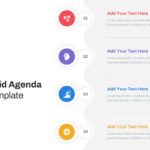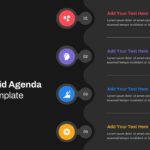 Agenda Slide is a useful tool for your business meetings. This 4-step agenda presentation is designed to make creating and presenting agendas a breeze, ensuring that your audience stays engaged and informed. Presenters can effectively share upcoming topics, providing the audience with a preview of the discussion before the actual session begins. This generic slide ensures that the purpose of the meeting is easily understood, fostering engagement and comprehension among attendees. Elevate your presentations with this simple agenda presentation template.
Agenda slide template has a variety of uses because it has a common design structure for Google Slides and PowerPoint. A common design is fit for both general subjects and specific subjects. So, any organization can download the agenda template for an overall comprehension of the meeting. For example, Business professionals can use the template to communicate their ideas clearly in meetings. When comes to teachers' point of view, it is fit for lesson plans or workshops. Besides, event speakers can use it at conferences, seminars, or workshops to convey their topic with style and elegance. Moreover, you can outline project plans, strategies, and educational content.
This agenda template for the Google Slides presentation has two background options to choose from. You can prefer a black or white background to imprint your content. However, these two backgrounds look entirely different when switching from white to black. The design elements are the same, but the appearance seems different. Our designers crafted this template in a fluid fashion that why we are calling it a fluid agenda slide.
The fluidity in its design allows you to tailor the features to your liking. Explore the edit menu options to effortlessly tweak colors, sizes, fonts, and backgrounds, ensuring a personalized touch that aligns with your preferences. It is filled with infographic icons that may or may not be compatible with your presentation idea. You can change these features using the options in the edit menu. The color, size, fonts and backgrounds can be changed according to your preferences. Download agenda slide template for your next office meeting. Get it now!