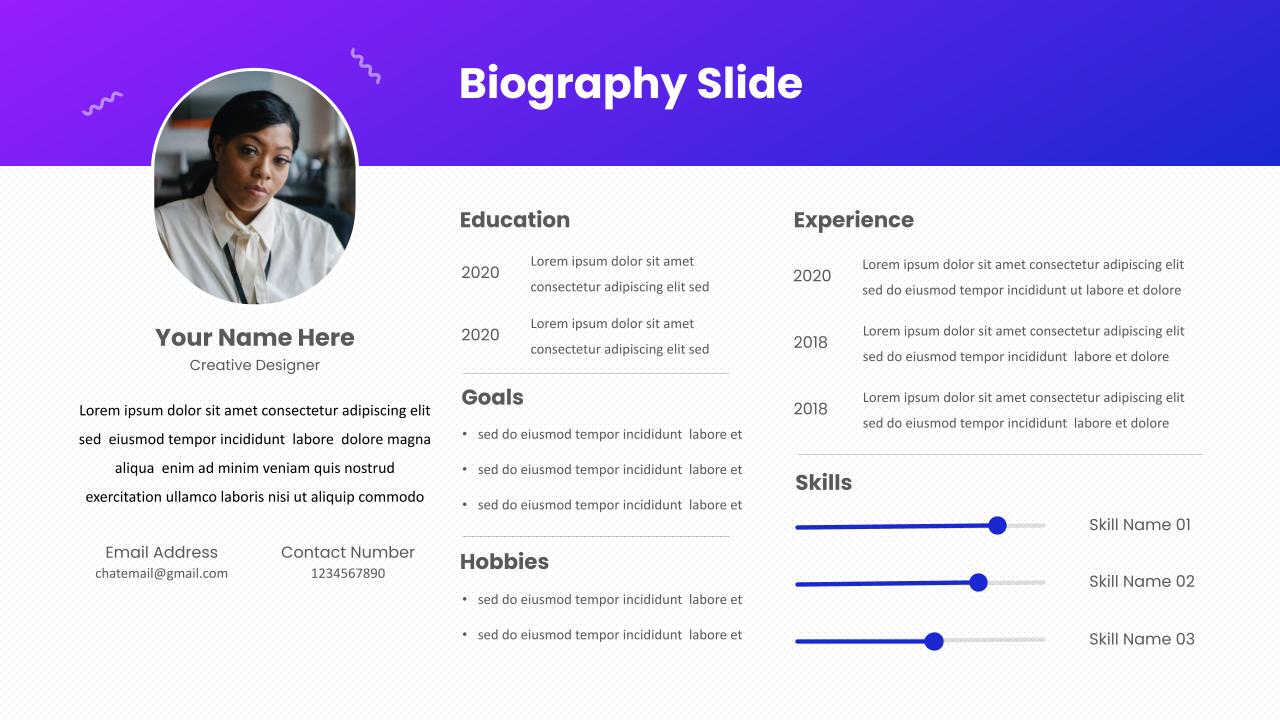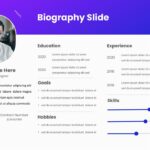 Are you looking to create a biography presentation that engages your audience and tells a compelling story? Look no further! Our Biography Presentation Slide Template is the perfect solution for individuals and professionals seeking to showcase their life journey, achievements, or the biography of someone they admire. With this creative template, you'll have all the elements you need to create an informative biography presentation. Furthermore, it resembles a CV, Resume or self-introductory slide that will be helpful during your job interviews.
This Biography Slide Template can be used to share your life story, experiences, and milestones with family and members. Whether you are an entrepreneur, author, public speaker, or politician you can use the template to showcase career achievements, expertise, and your endeavours as a social activist. Teachers can use the slideshows for history classes or science classes to introduce well-known figures with their biographies. It can be used for inspirational profiles in motivational classes to share stories of individuals who have overcome challenges and inspire others with their journeys.
This is a single slide designed to showcase your experience, education, goals, hobbies, skills, and contact information, all within a visually captivating layout. Should you wish to replicate the distinctive text zones and deep, rich background color, rest assured, full customization is at your fingertips. Unleash the art of visual storytelling with our Professional biography slides.