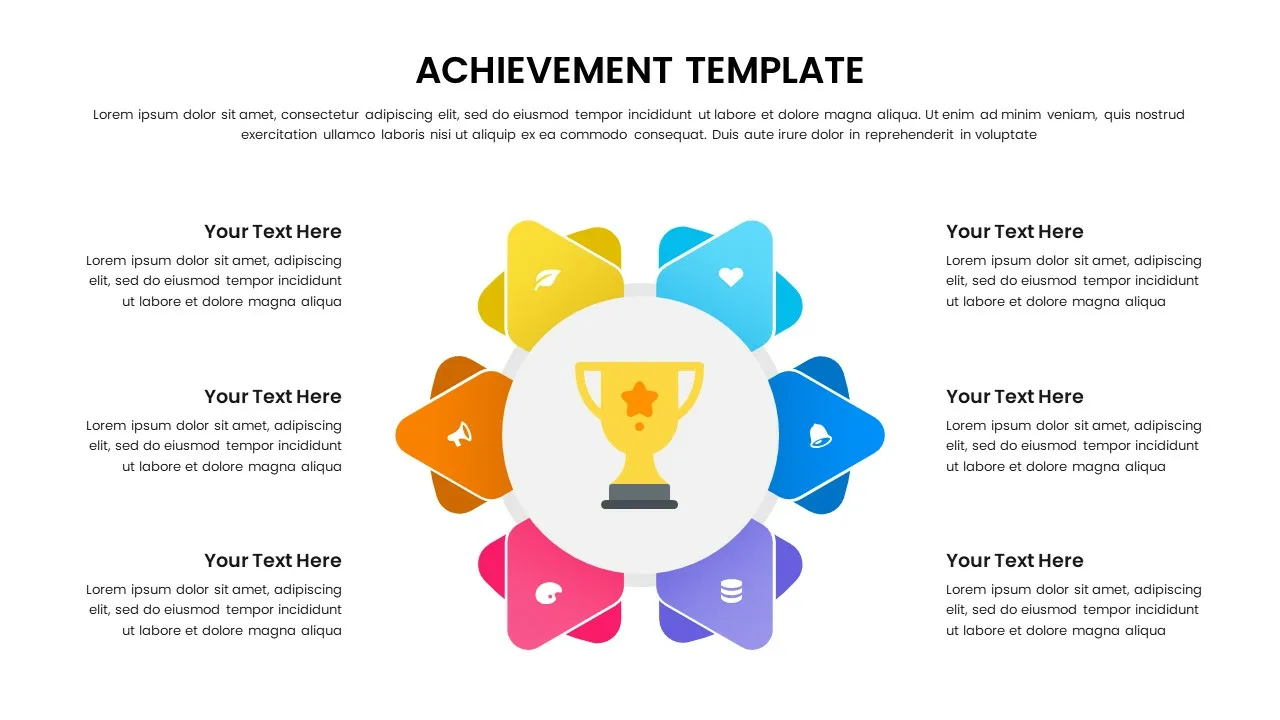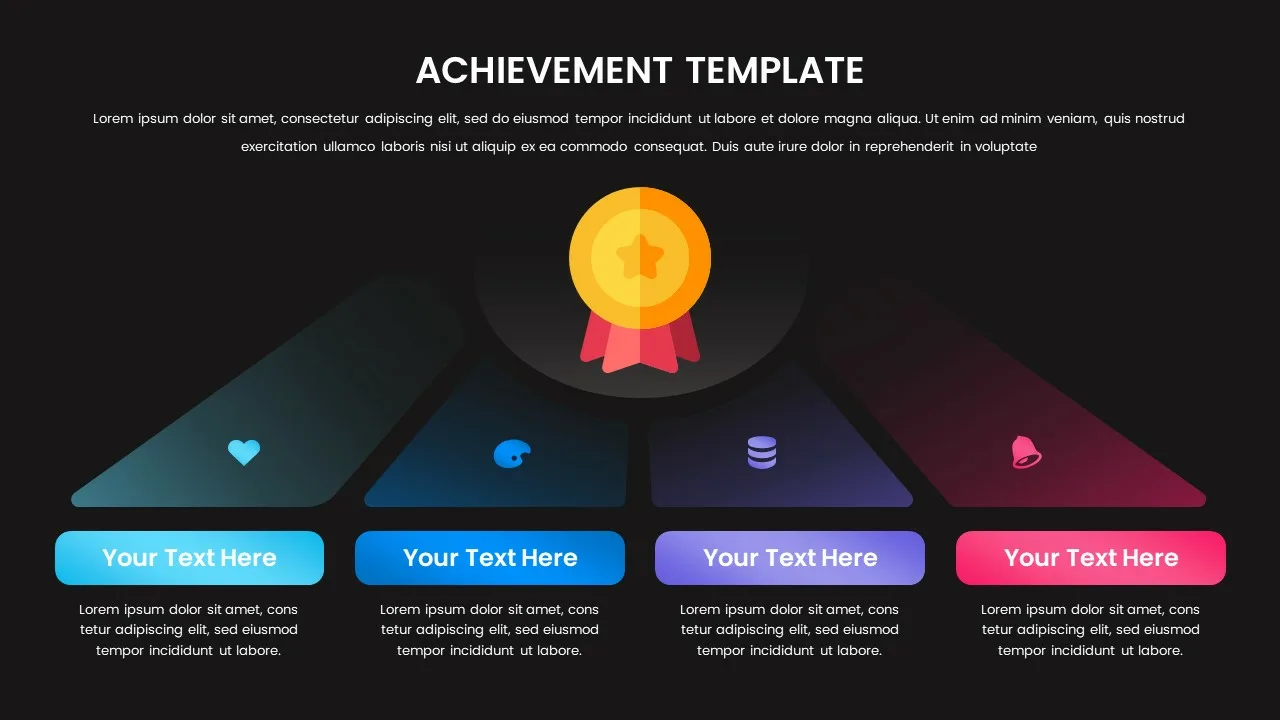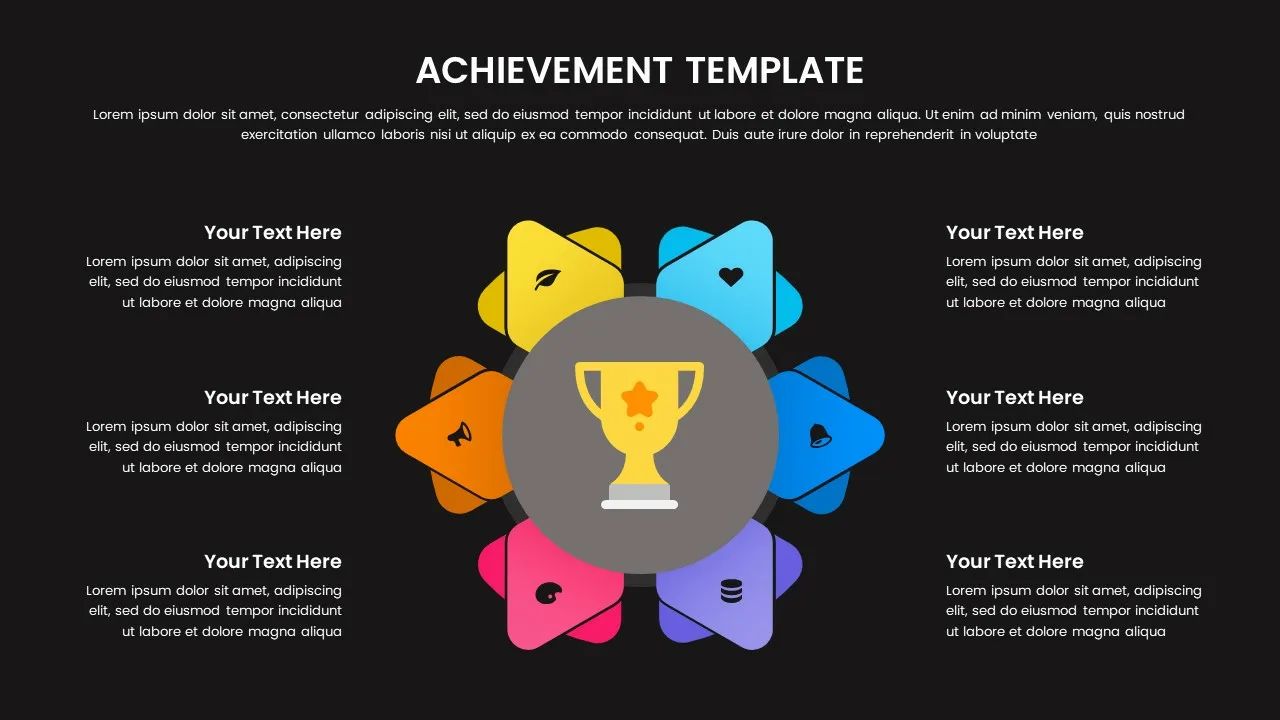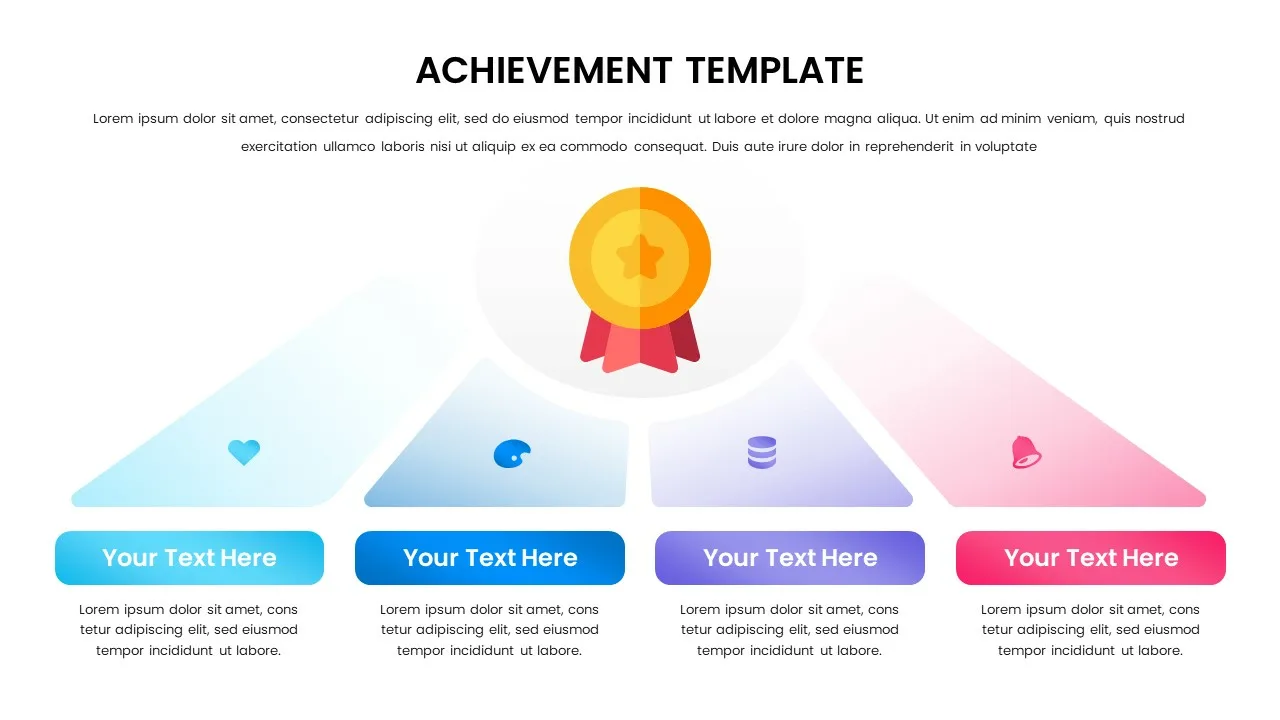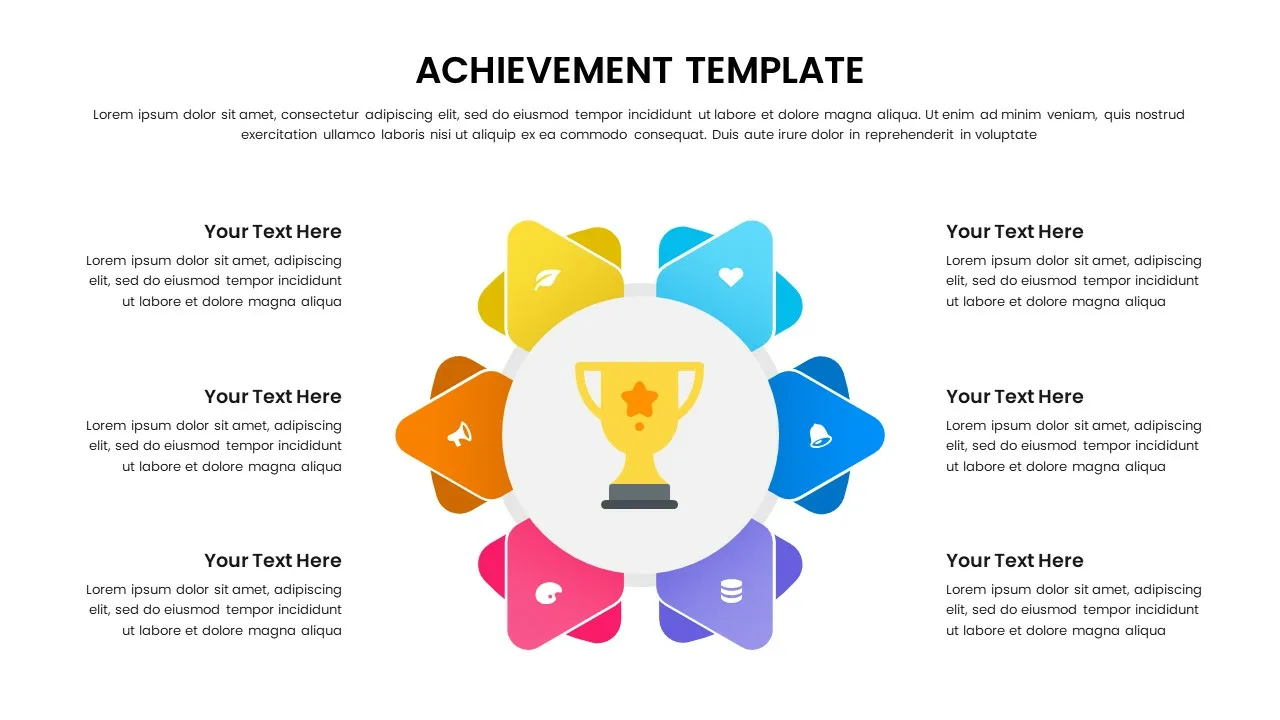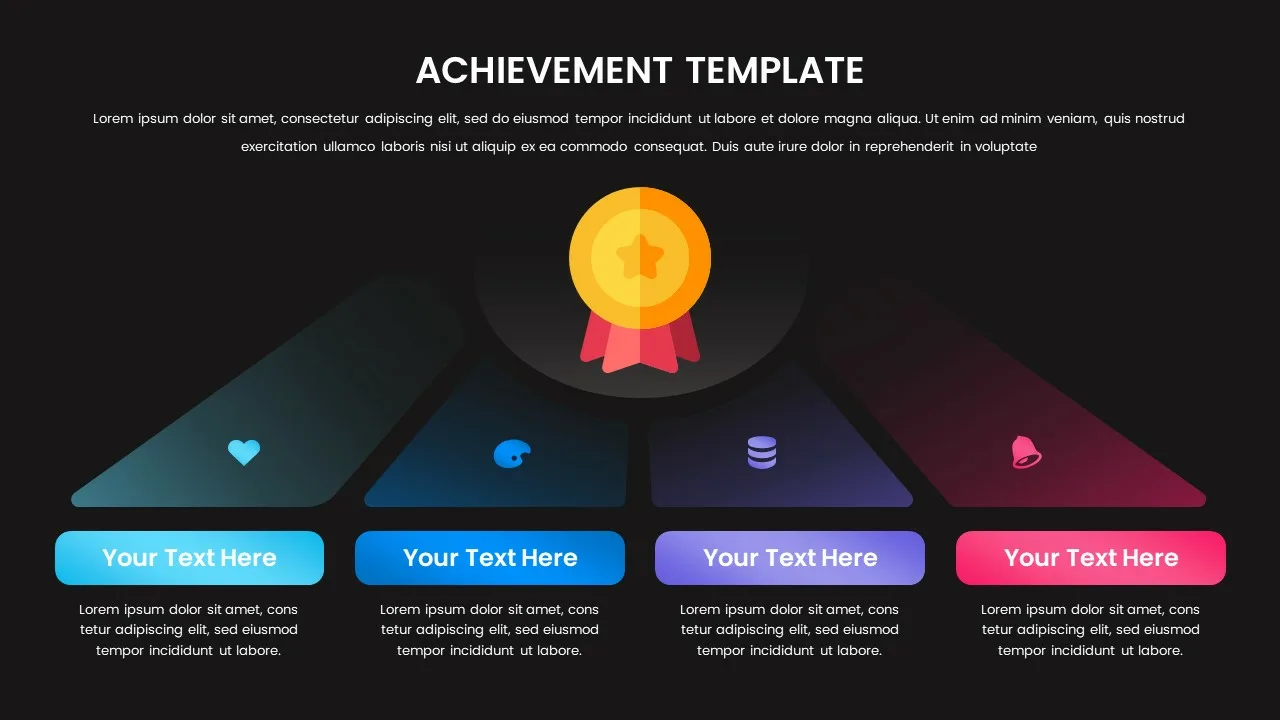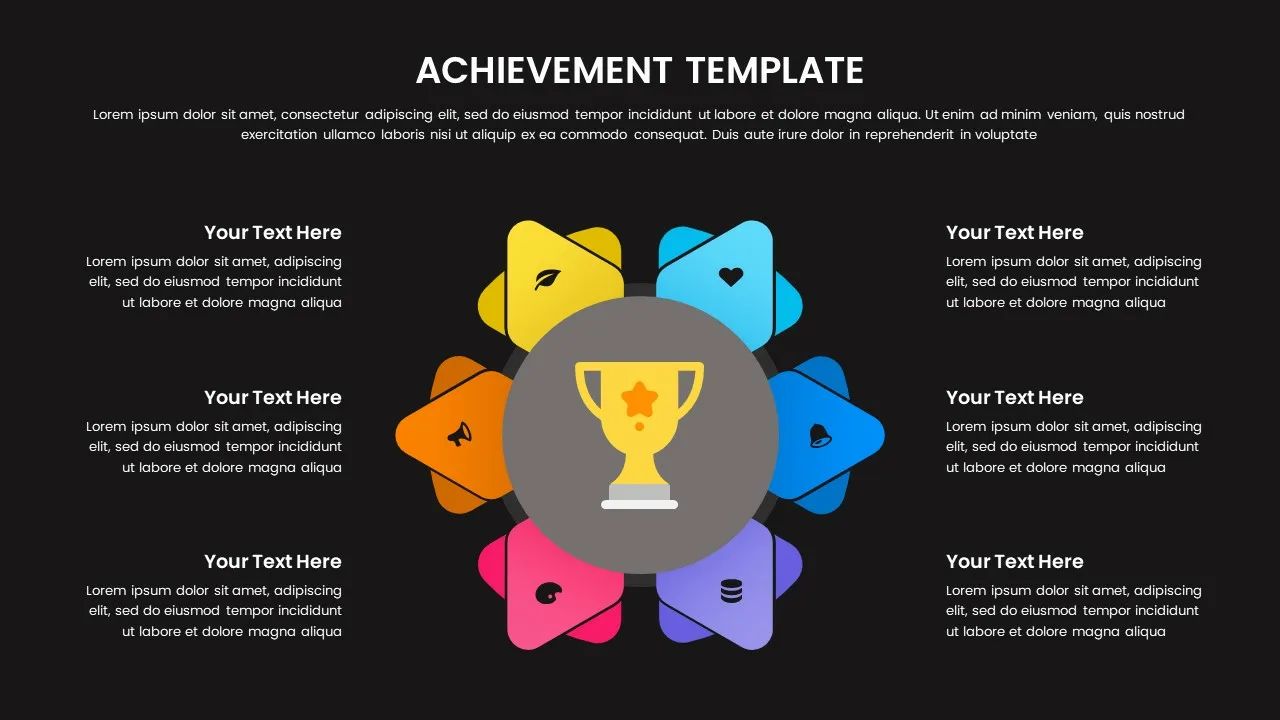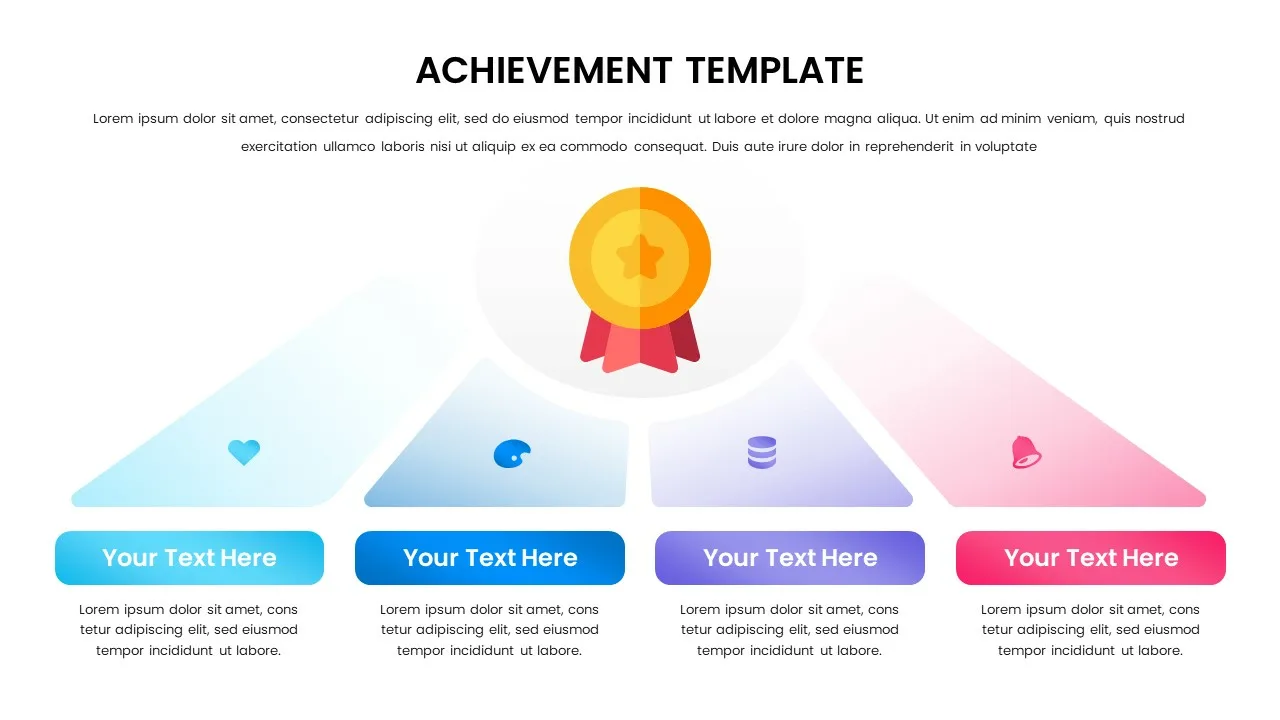 When you achieve something great, you want to share your story with the world. And what better way to do that than with our achievement slides? You can present the achievement of your team or employees and congratulate them on their success. This helps to increase their overall performance.
With our achievement slide templates, you can effectively and appropriately portray your accomplishments and successes. This will help you communicate your story more effectively and appeal to your audience. These slides are designed professionally and are perfect for any formal presentation.
So if you want to share your success story more engagingly and persuasively, look no further than our achievement slides. Download them now!