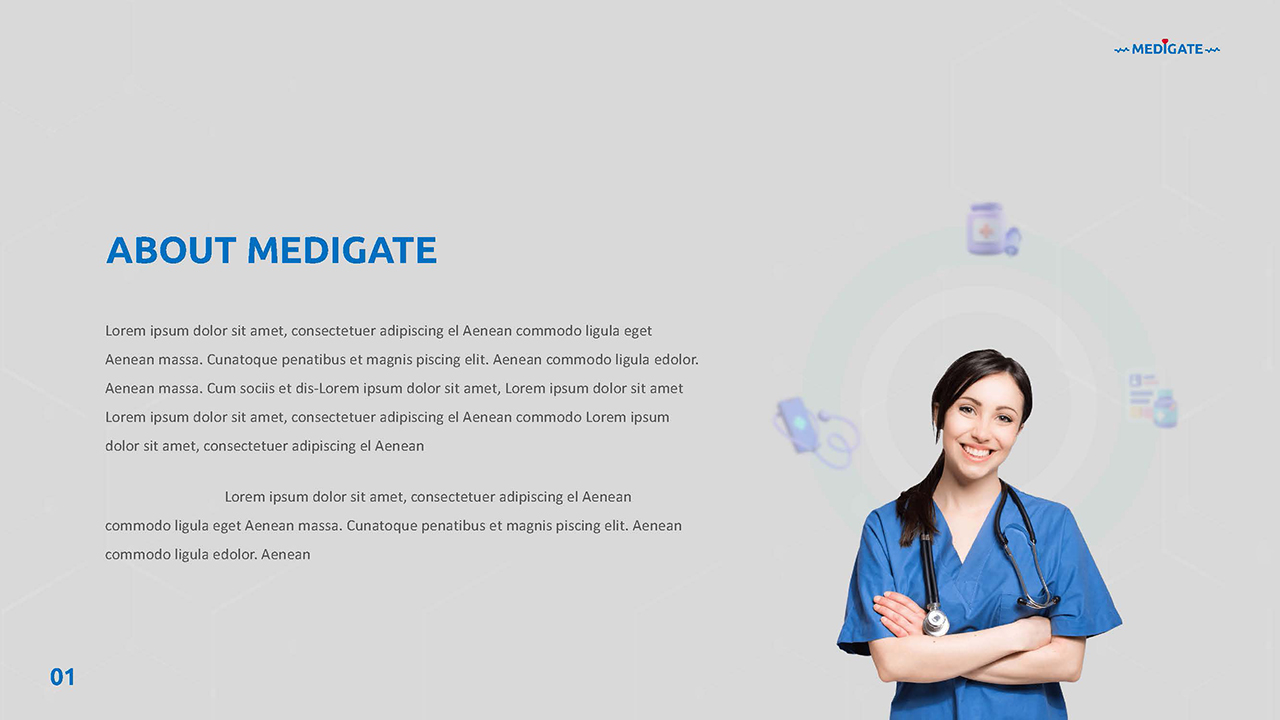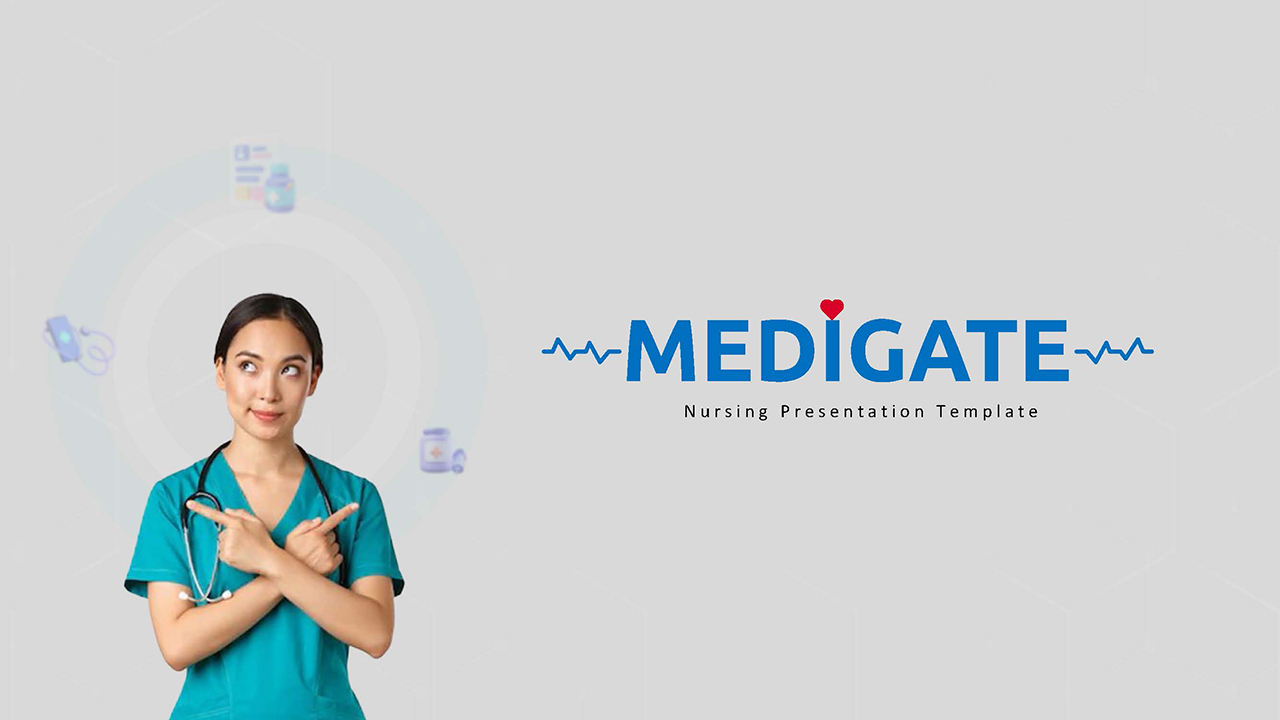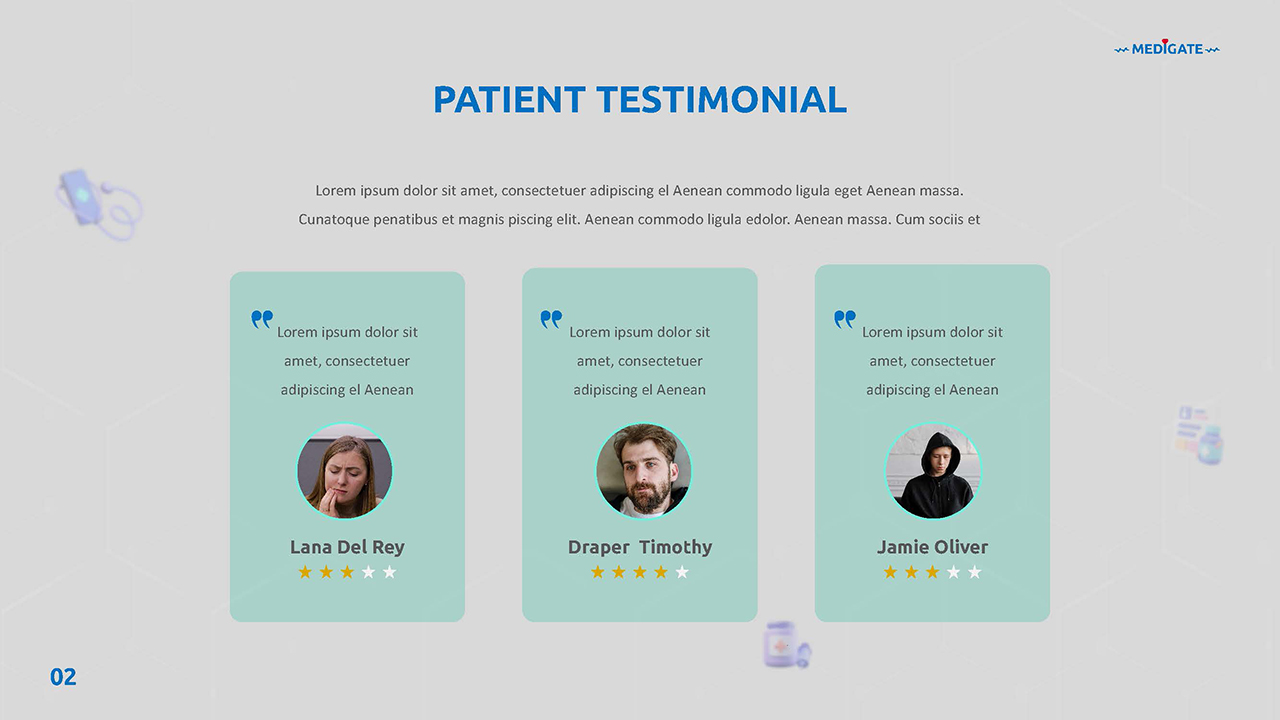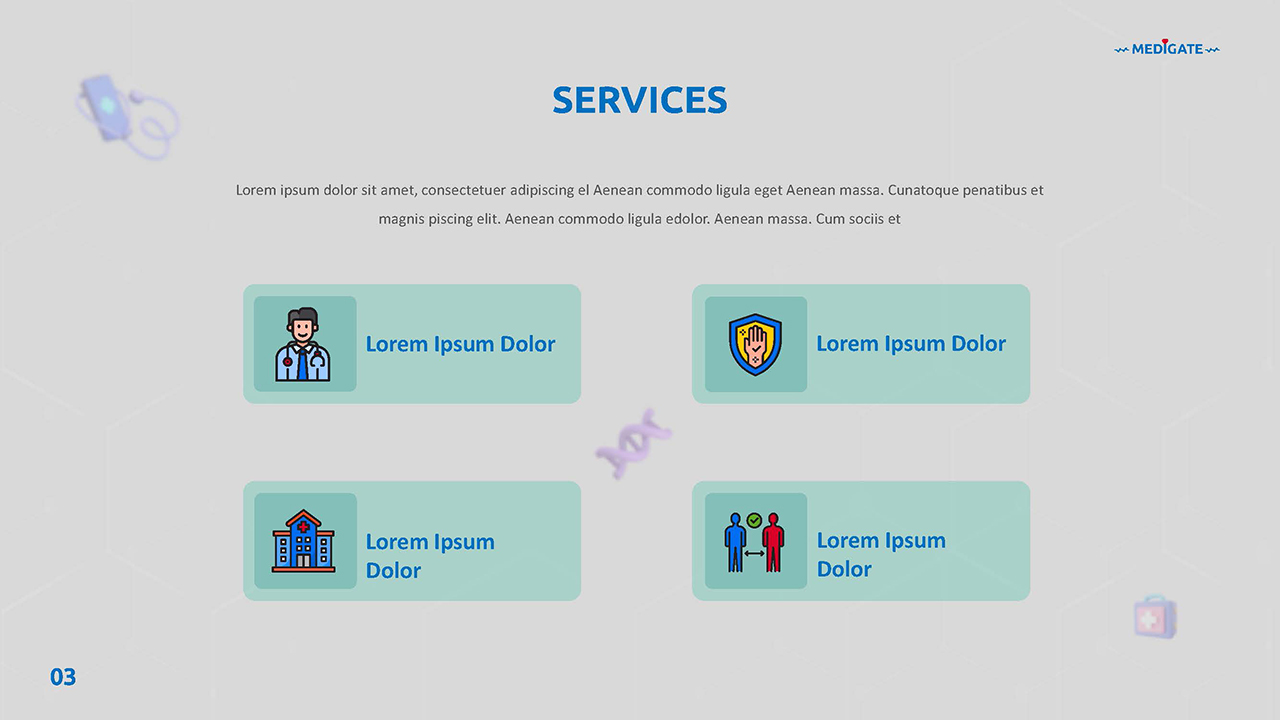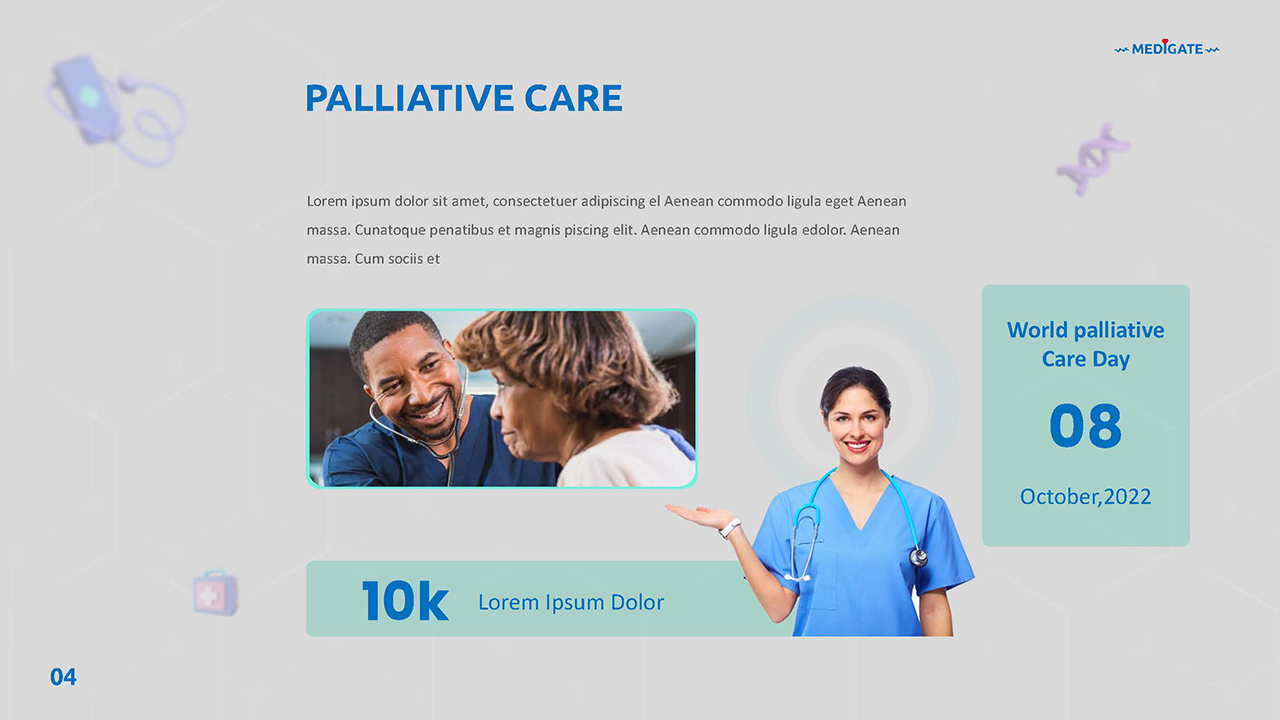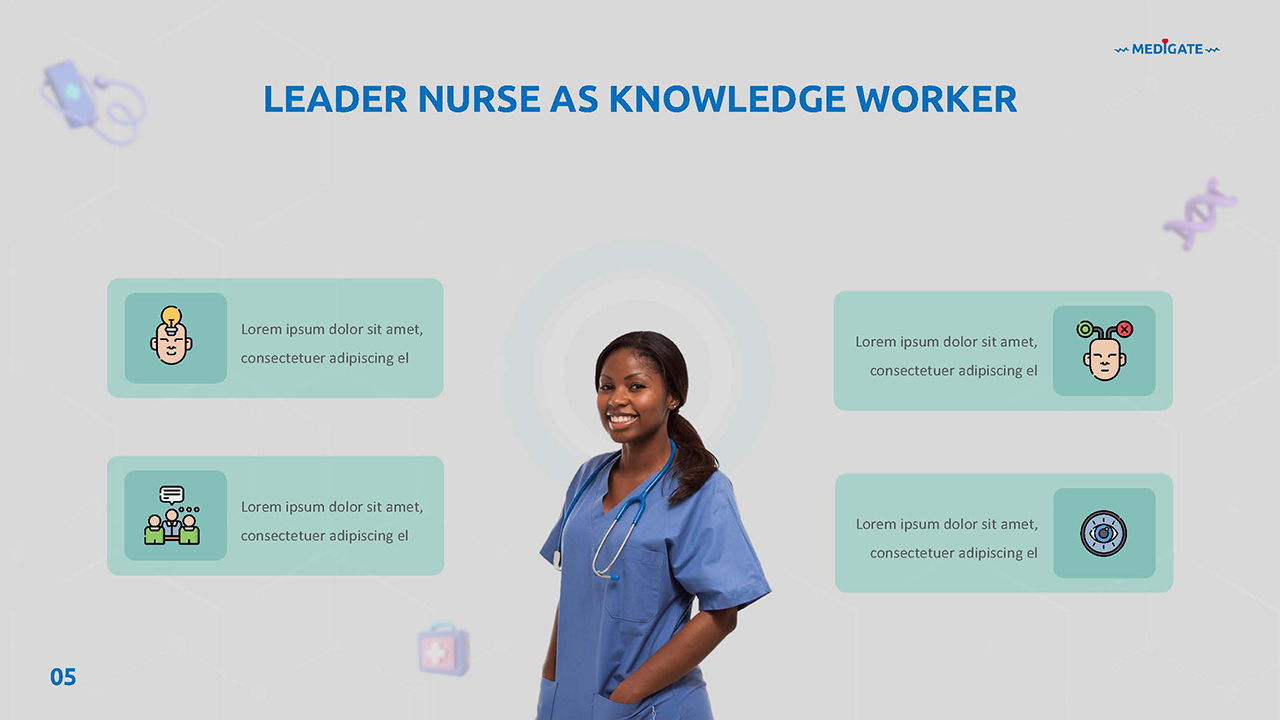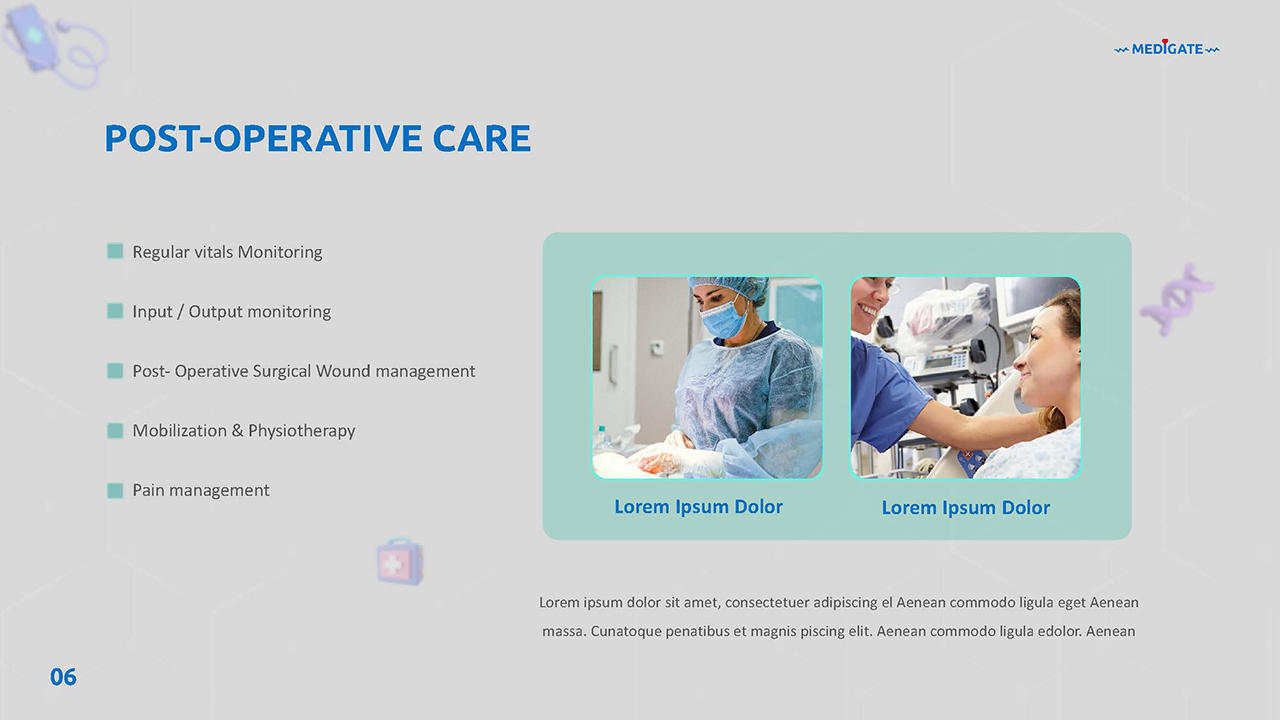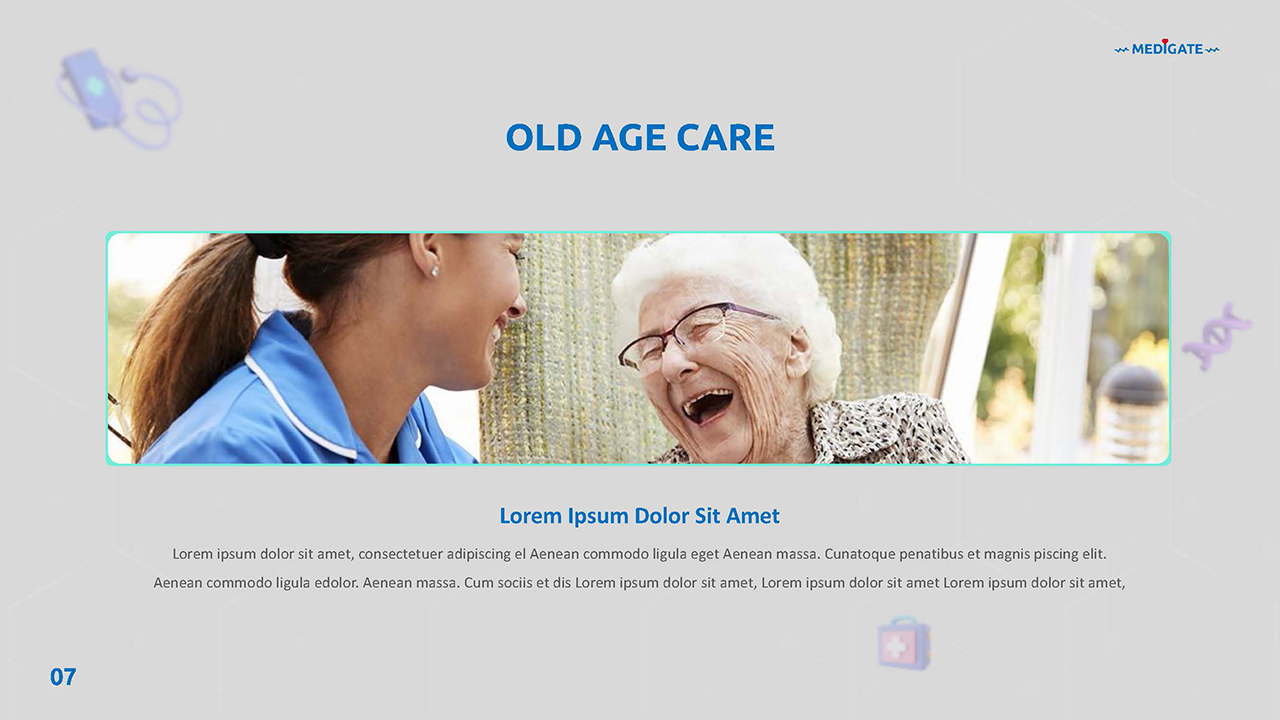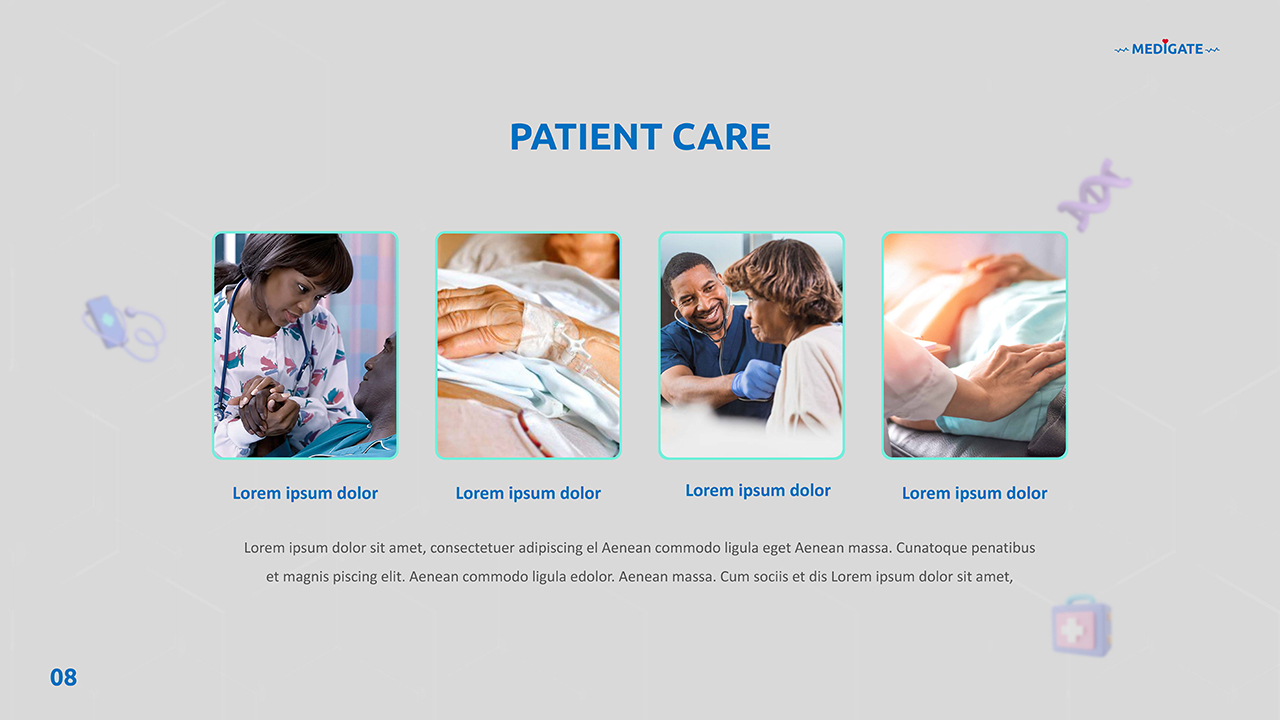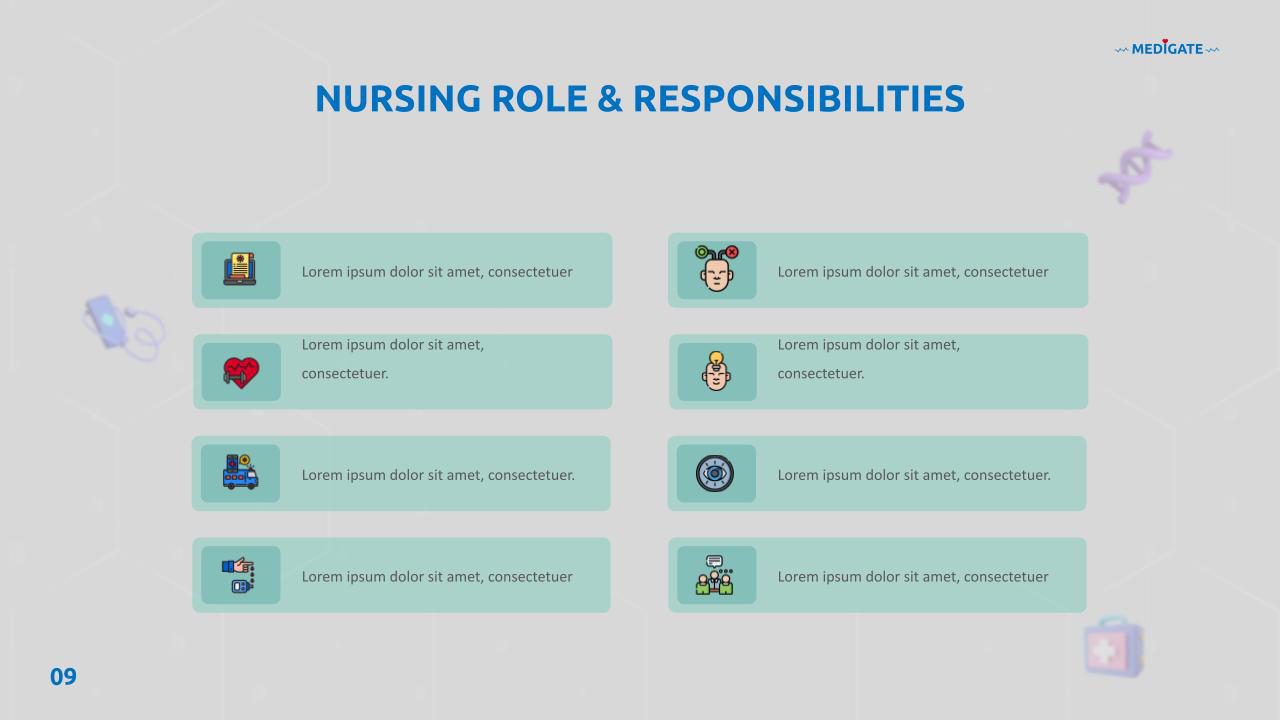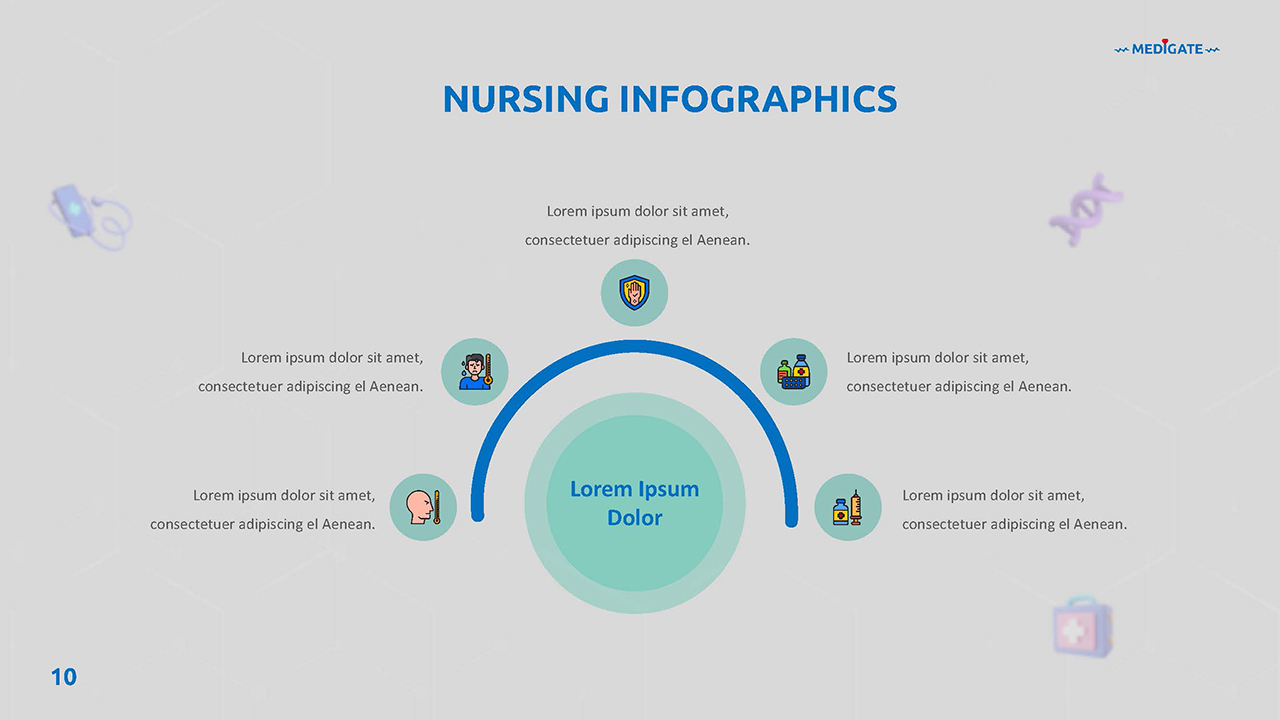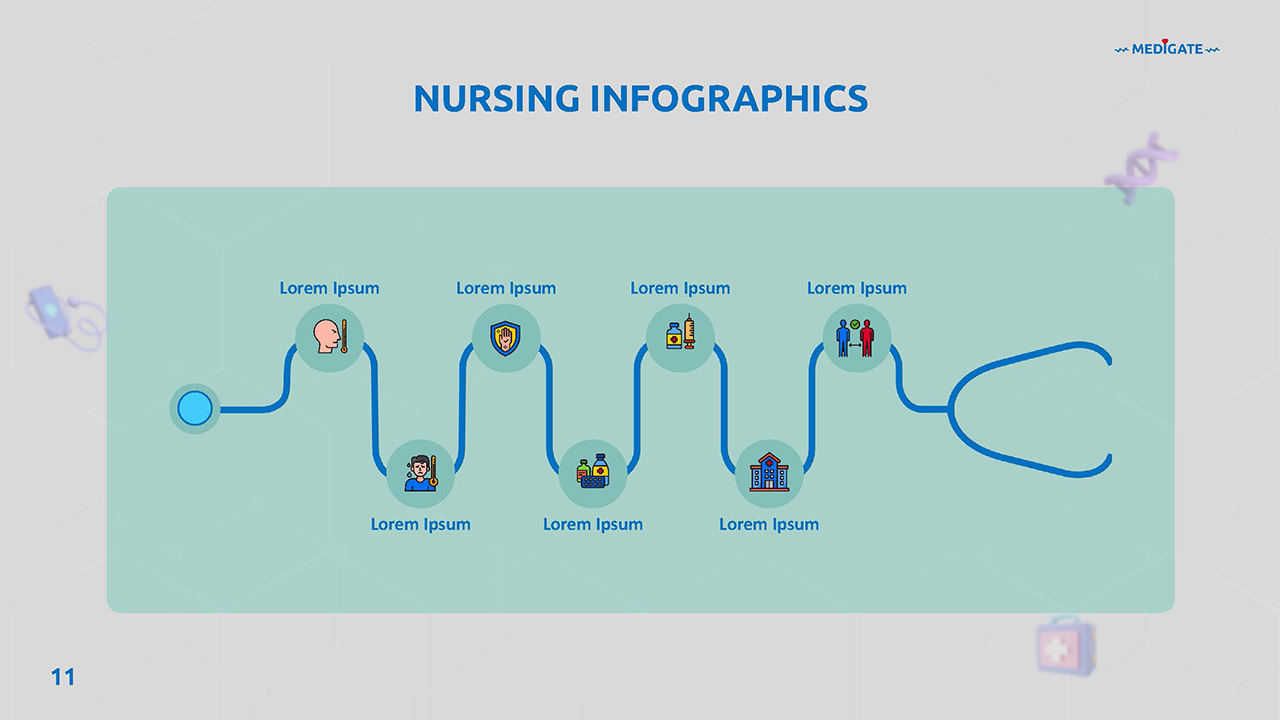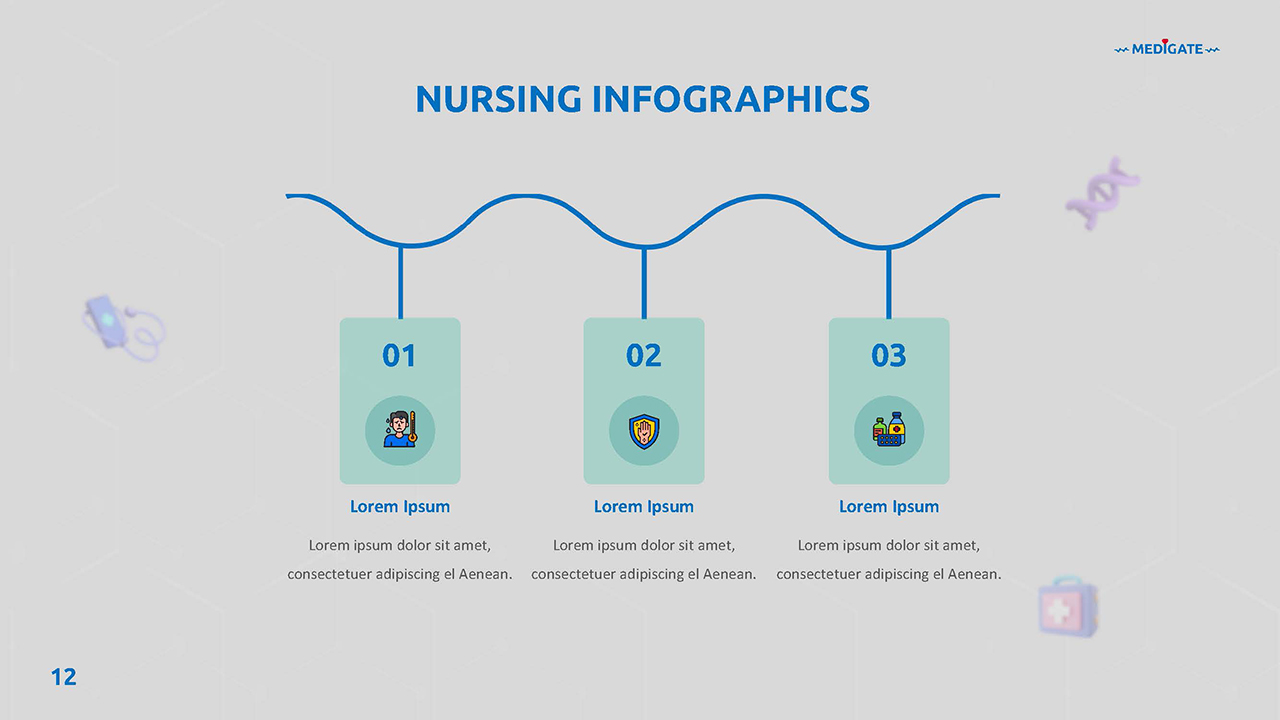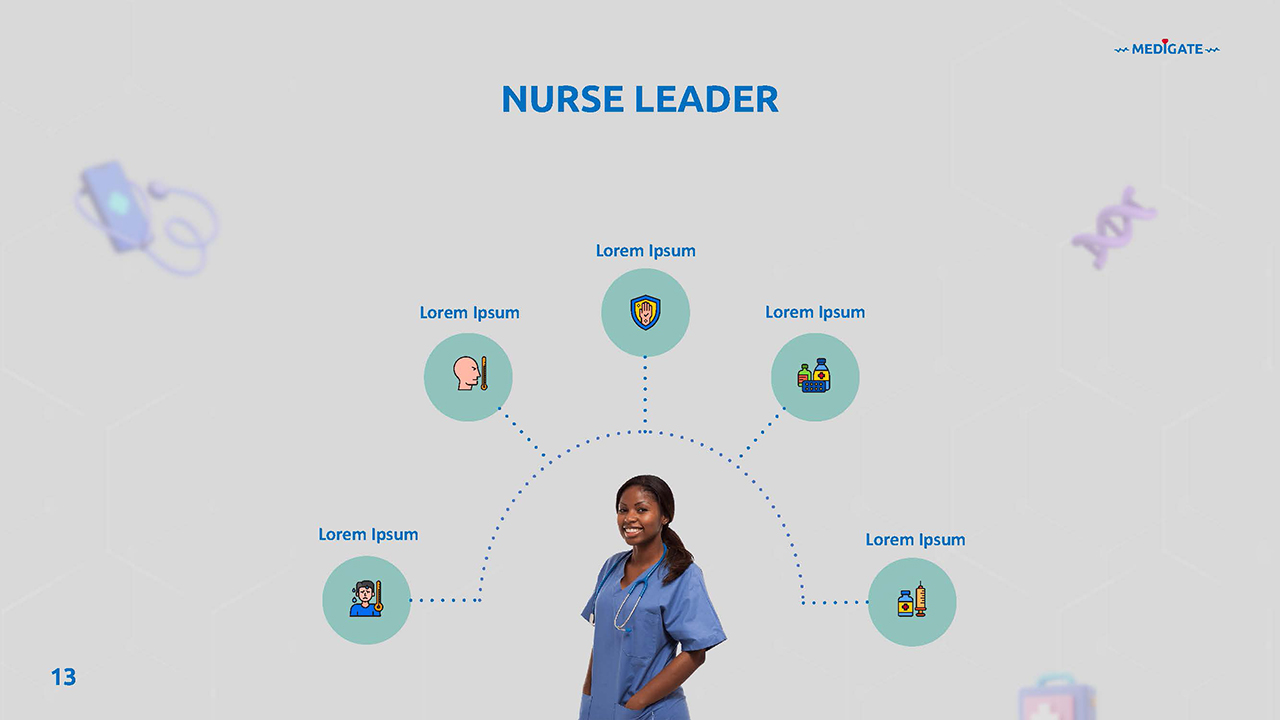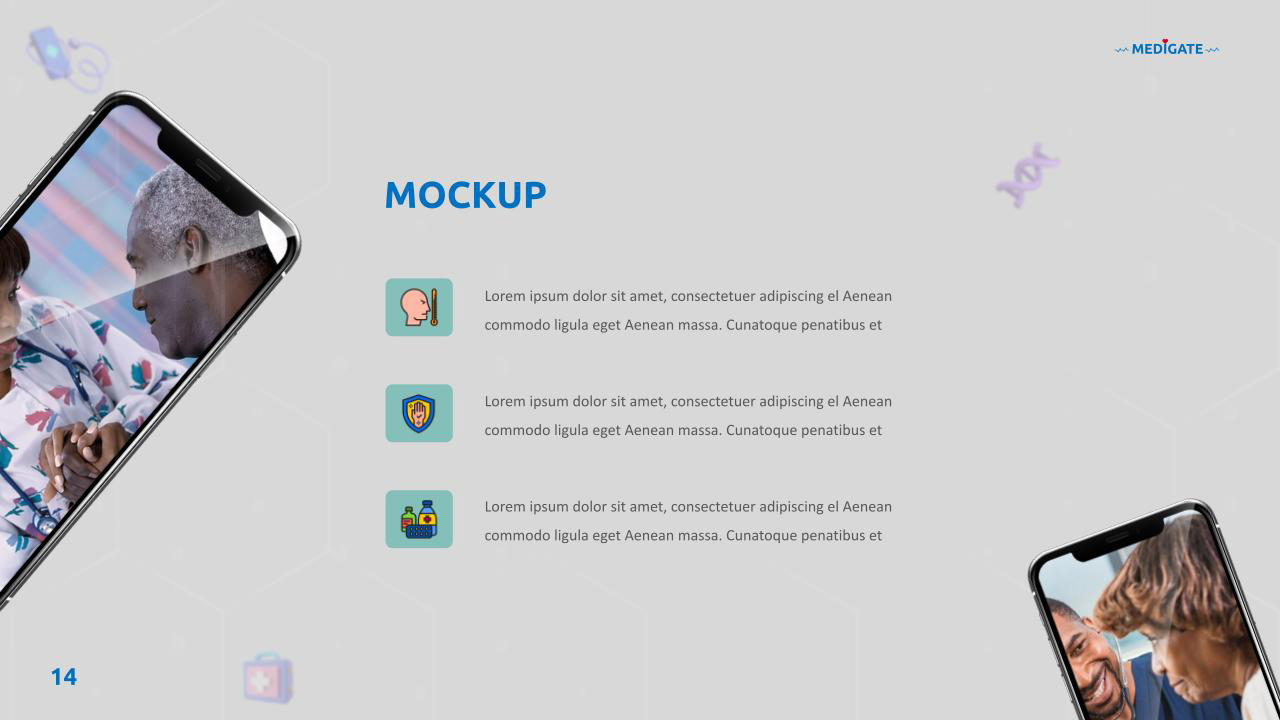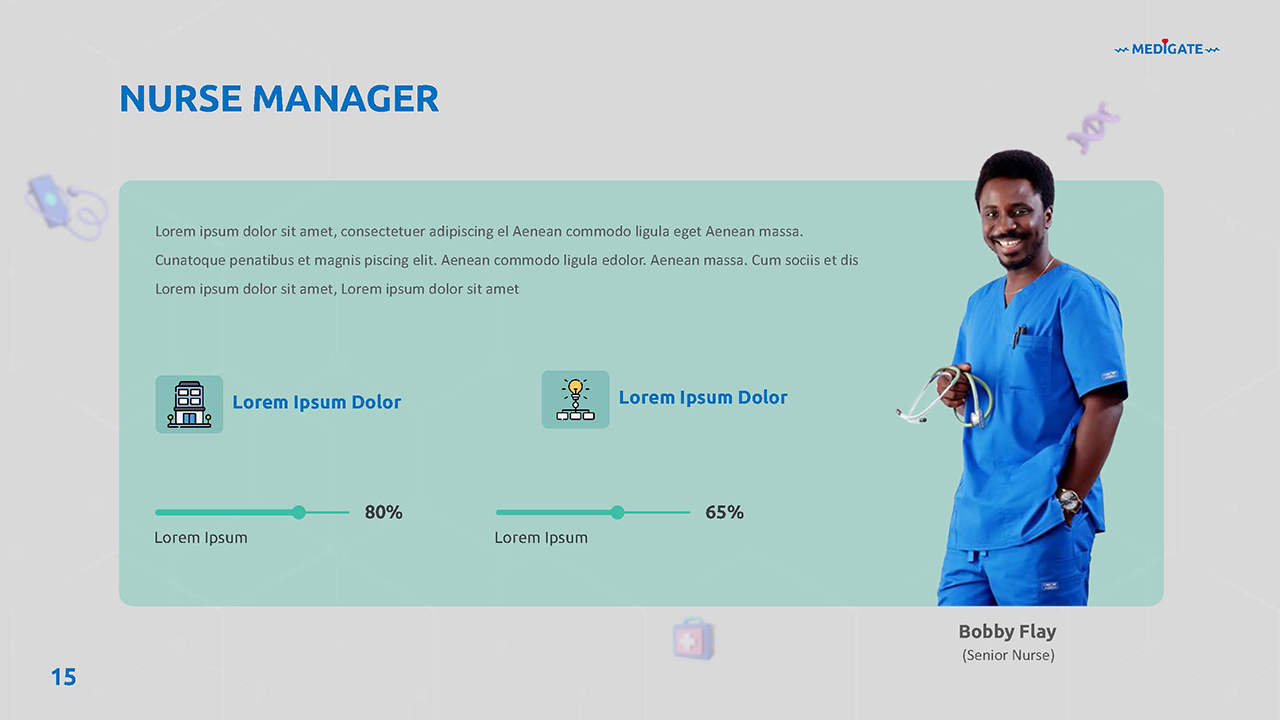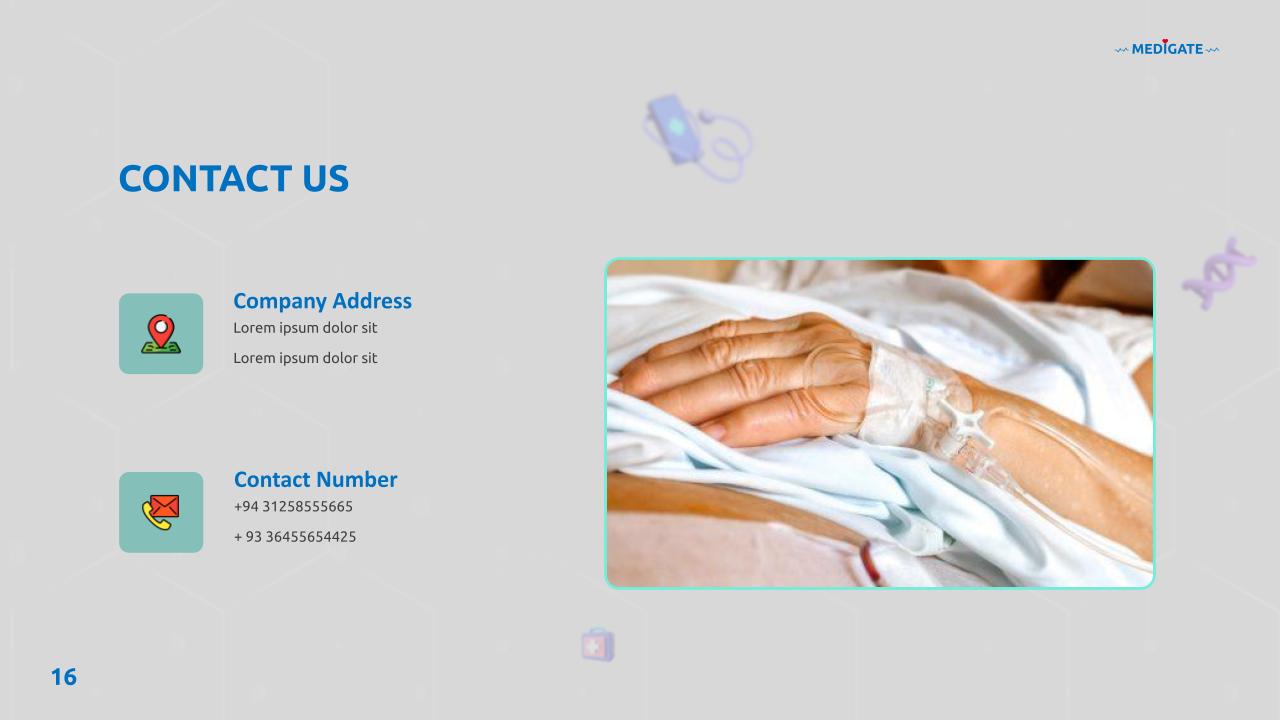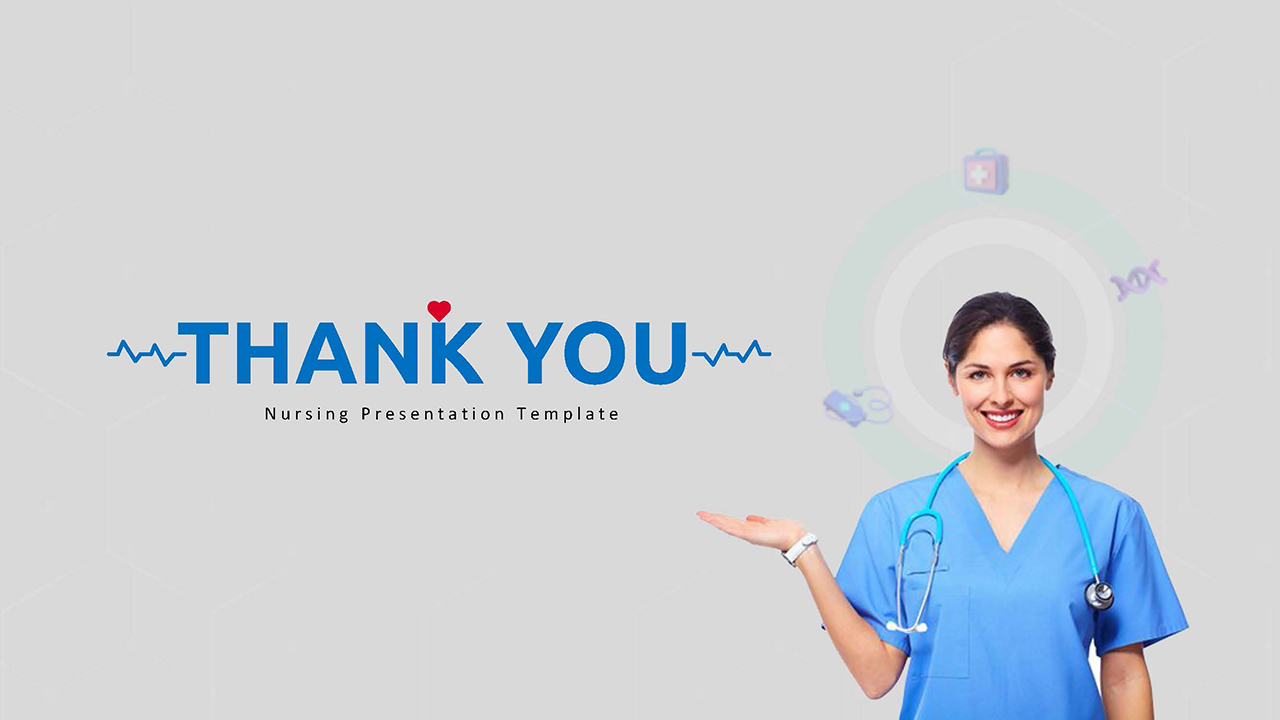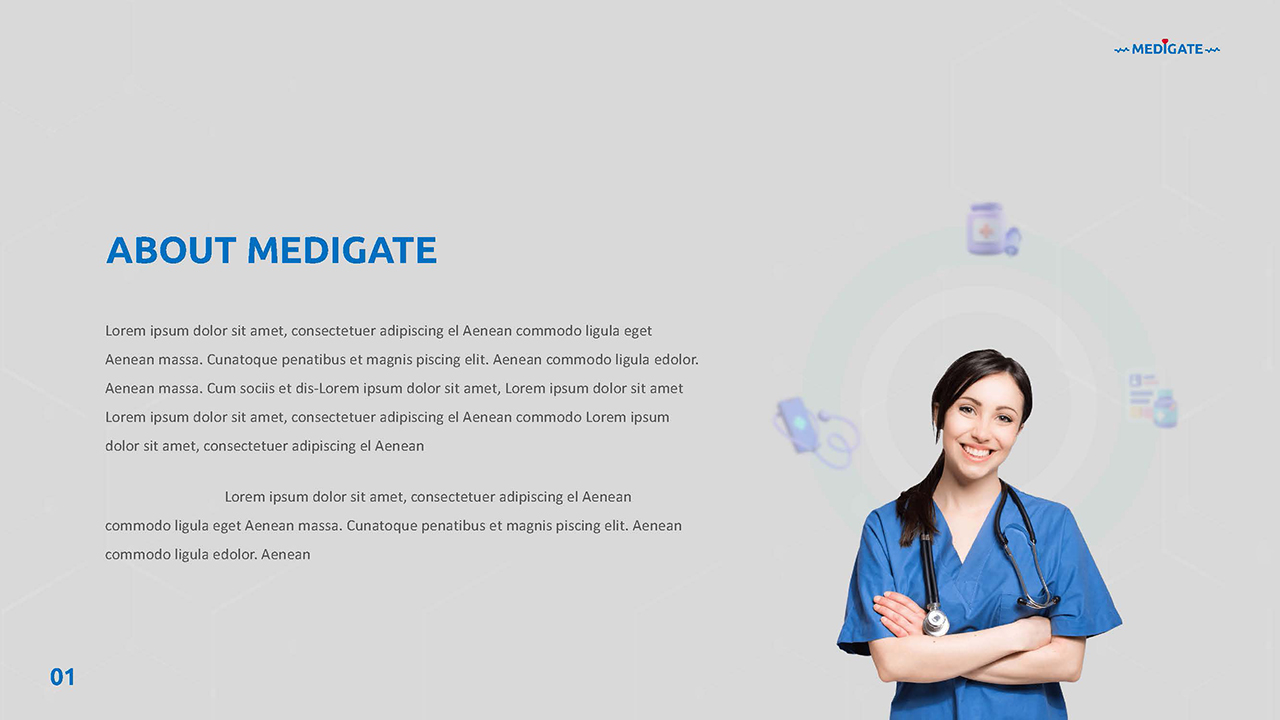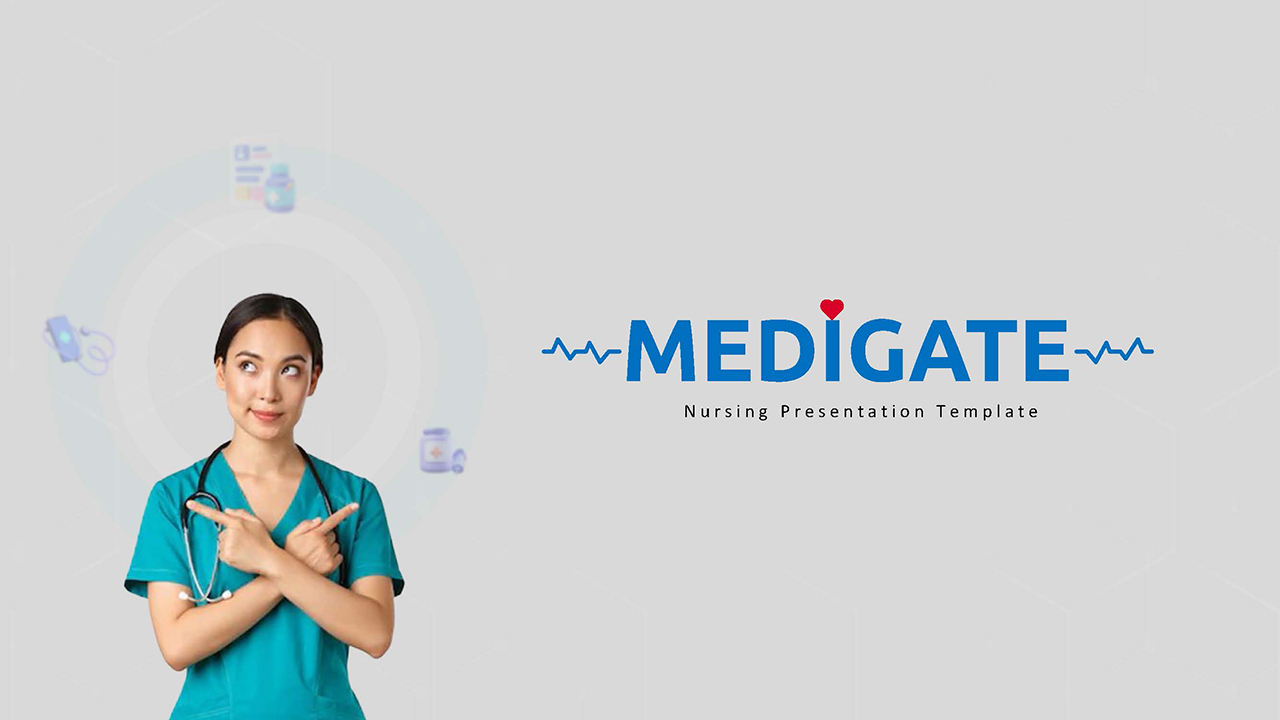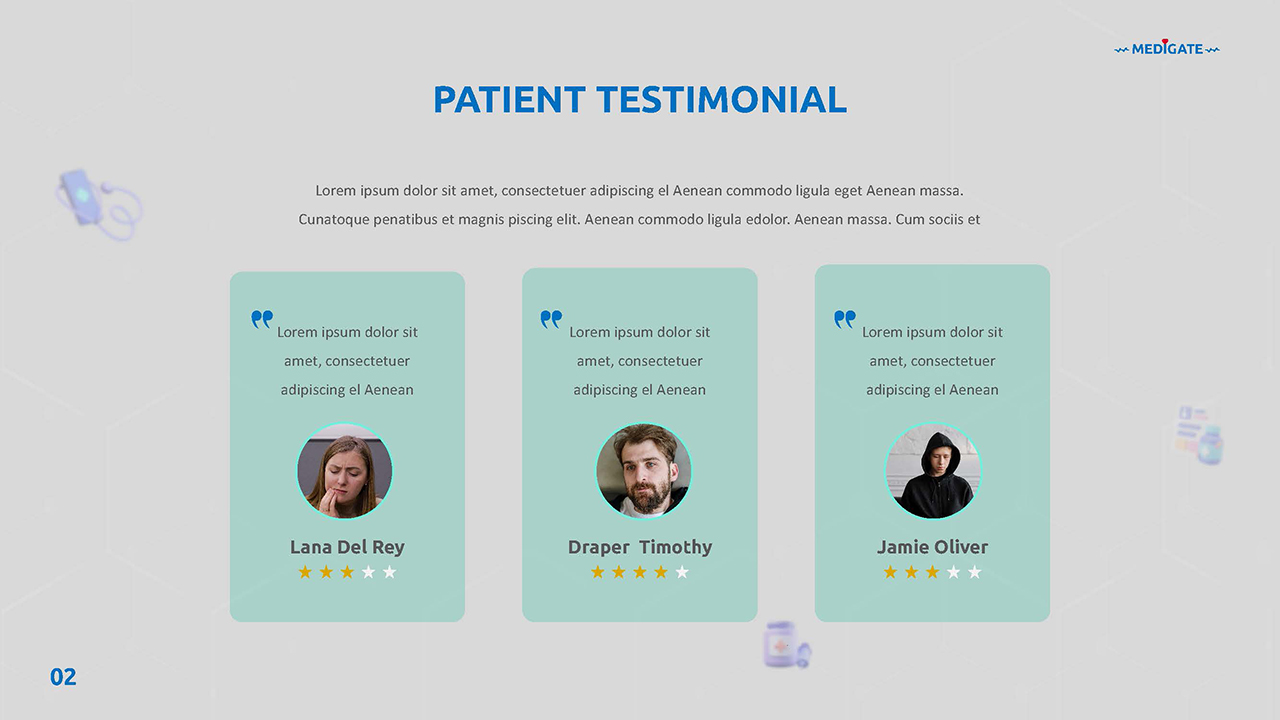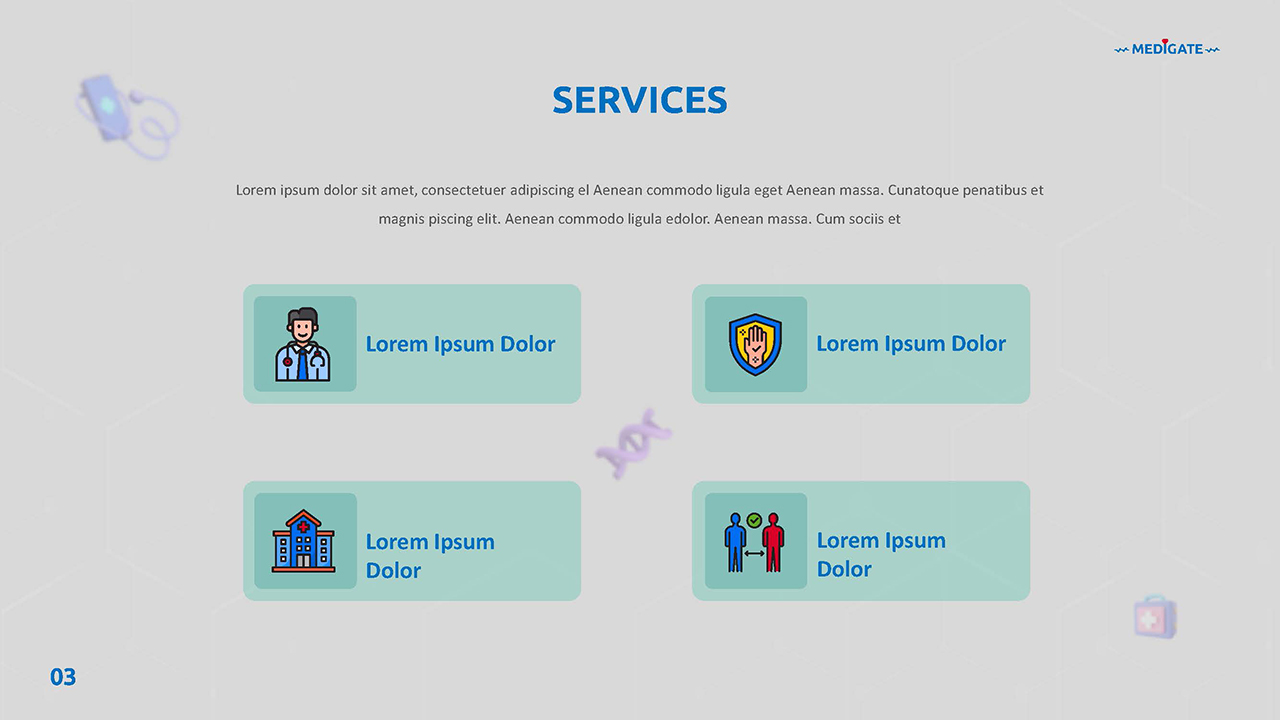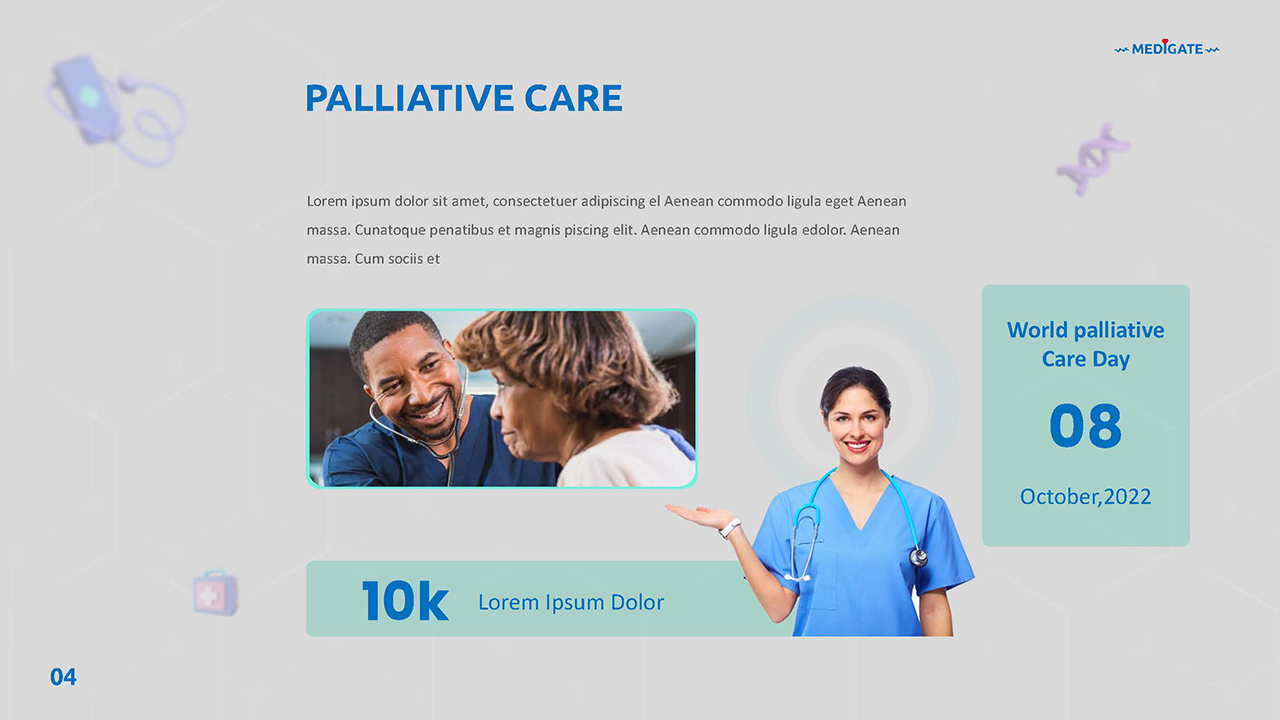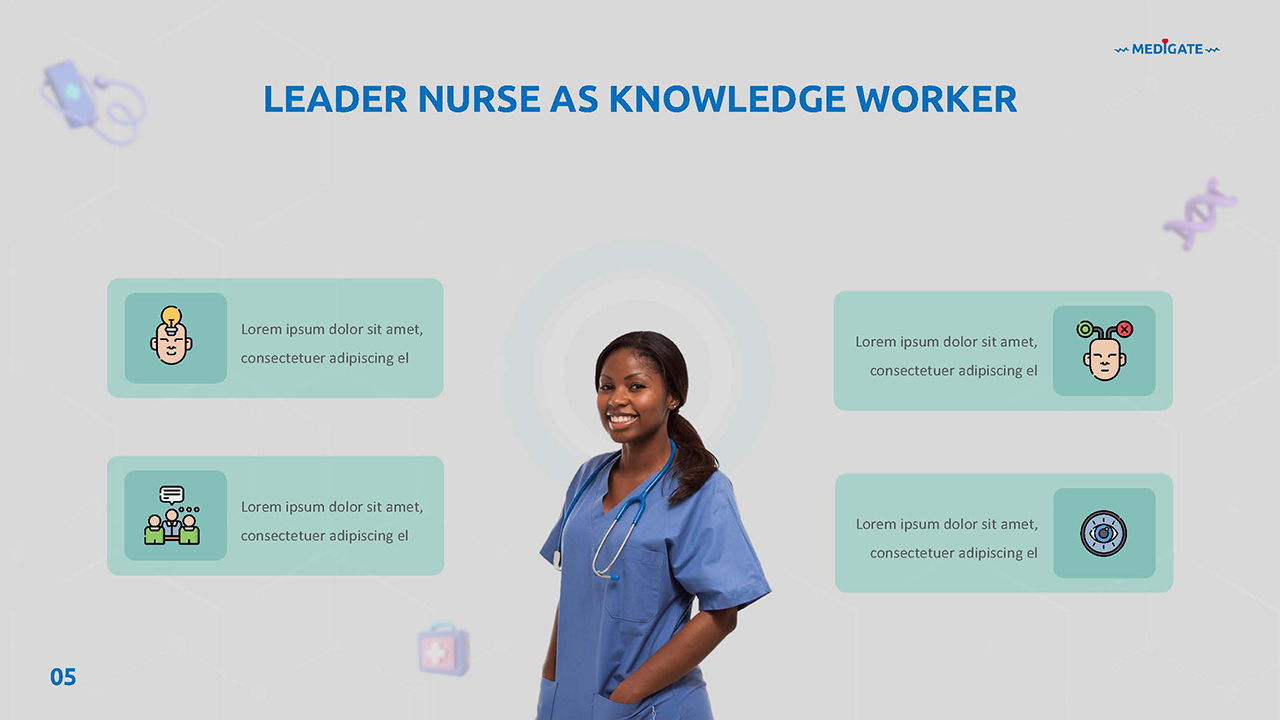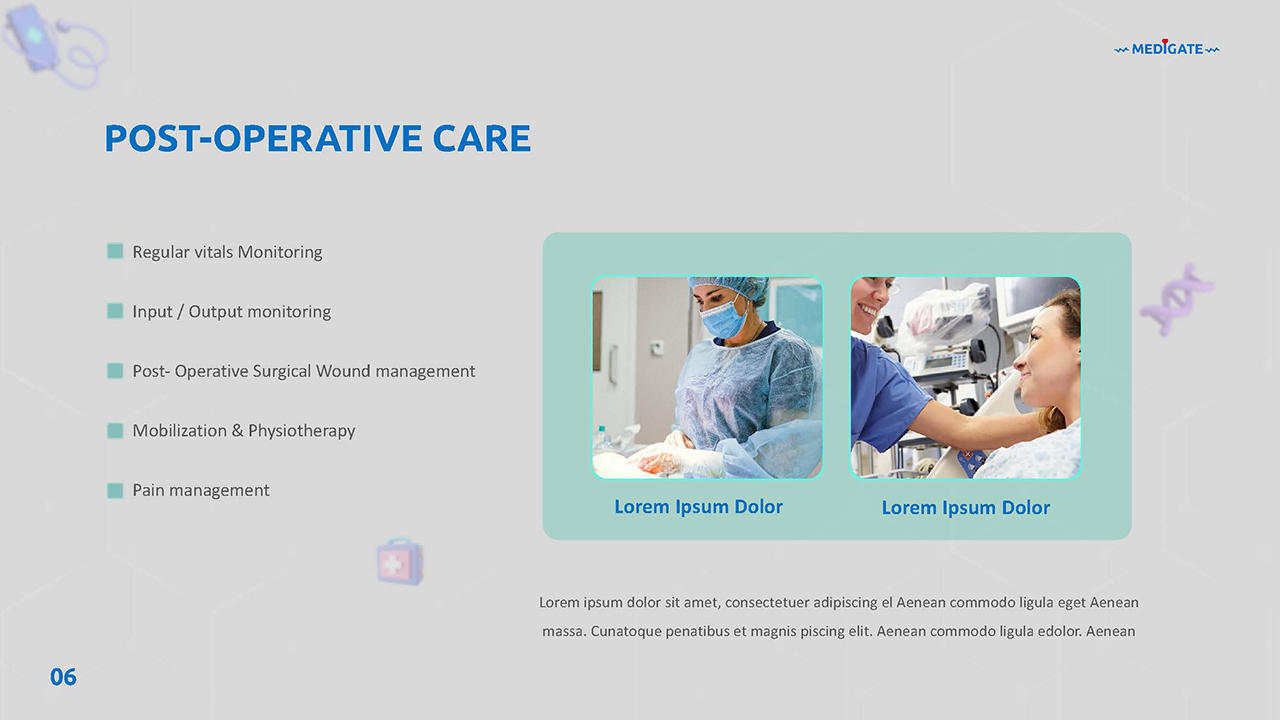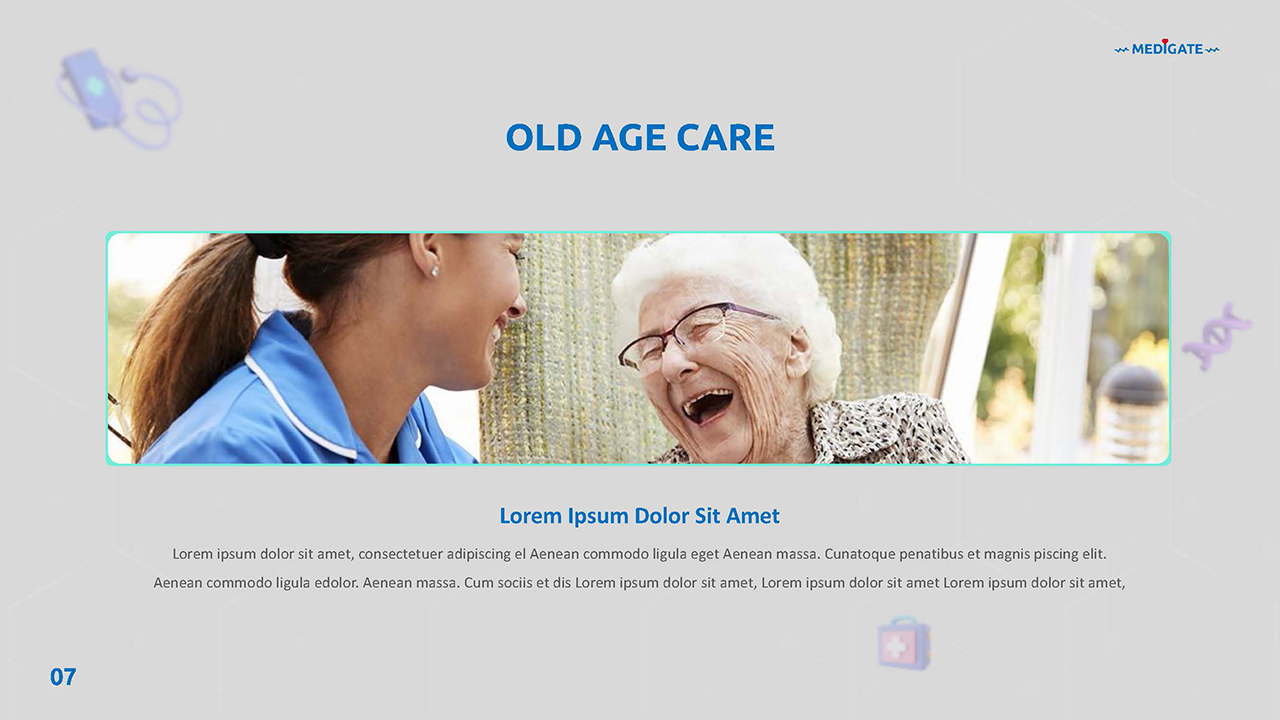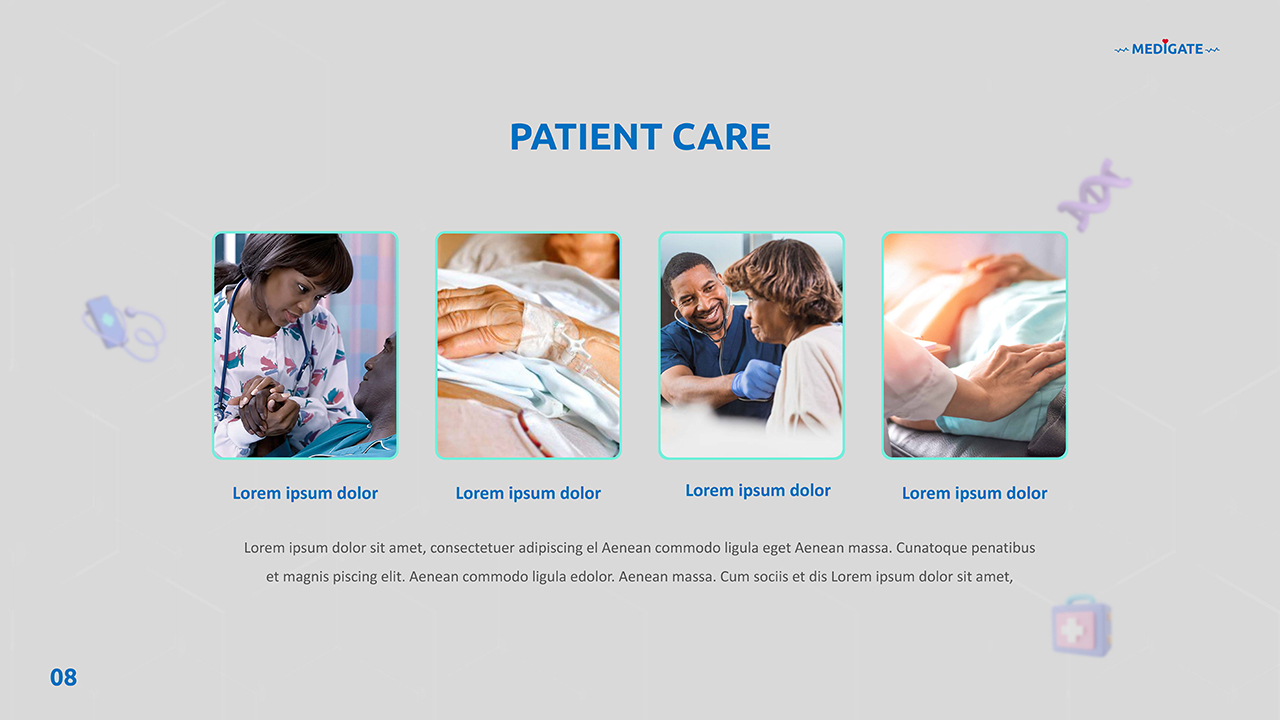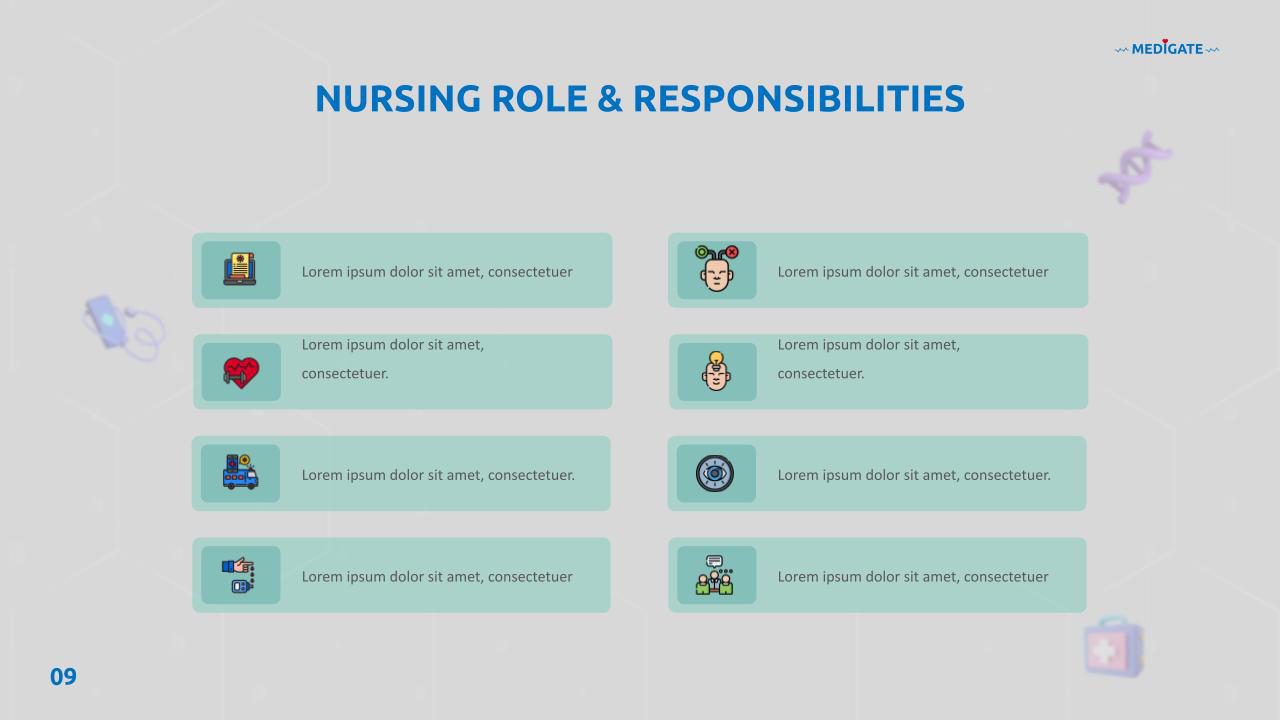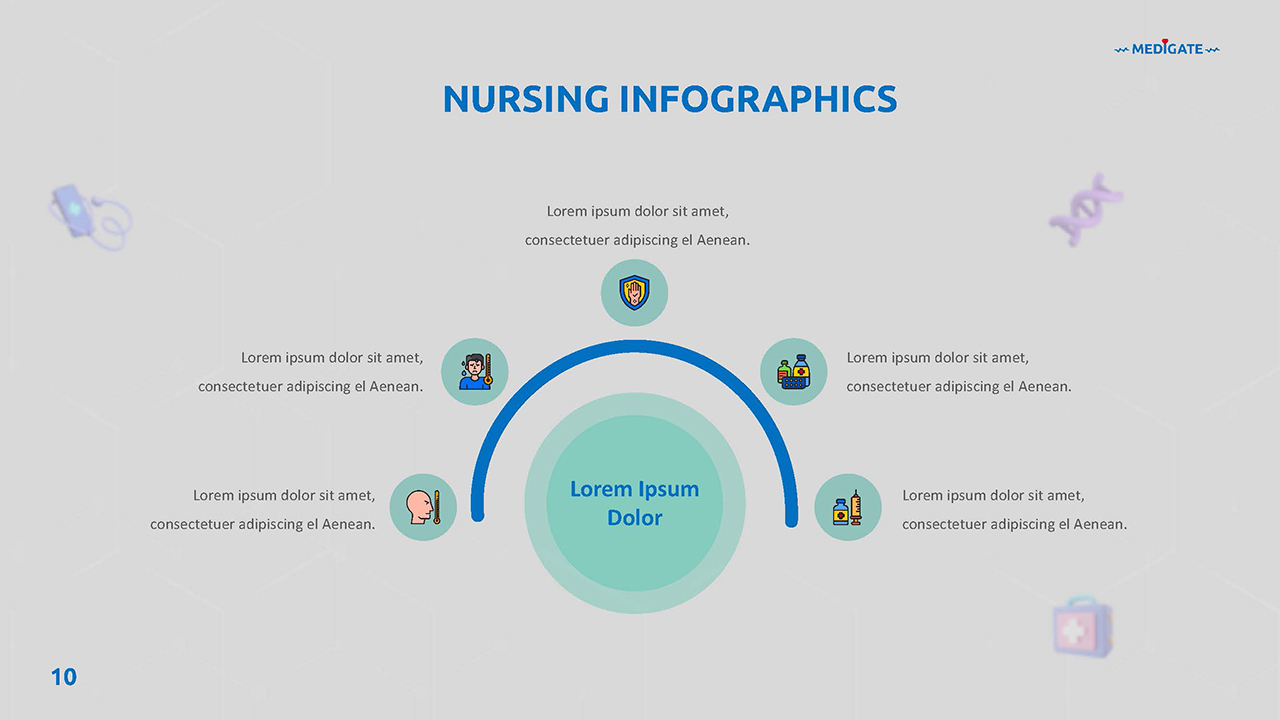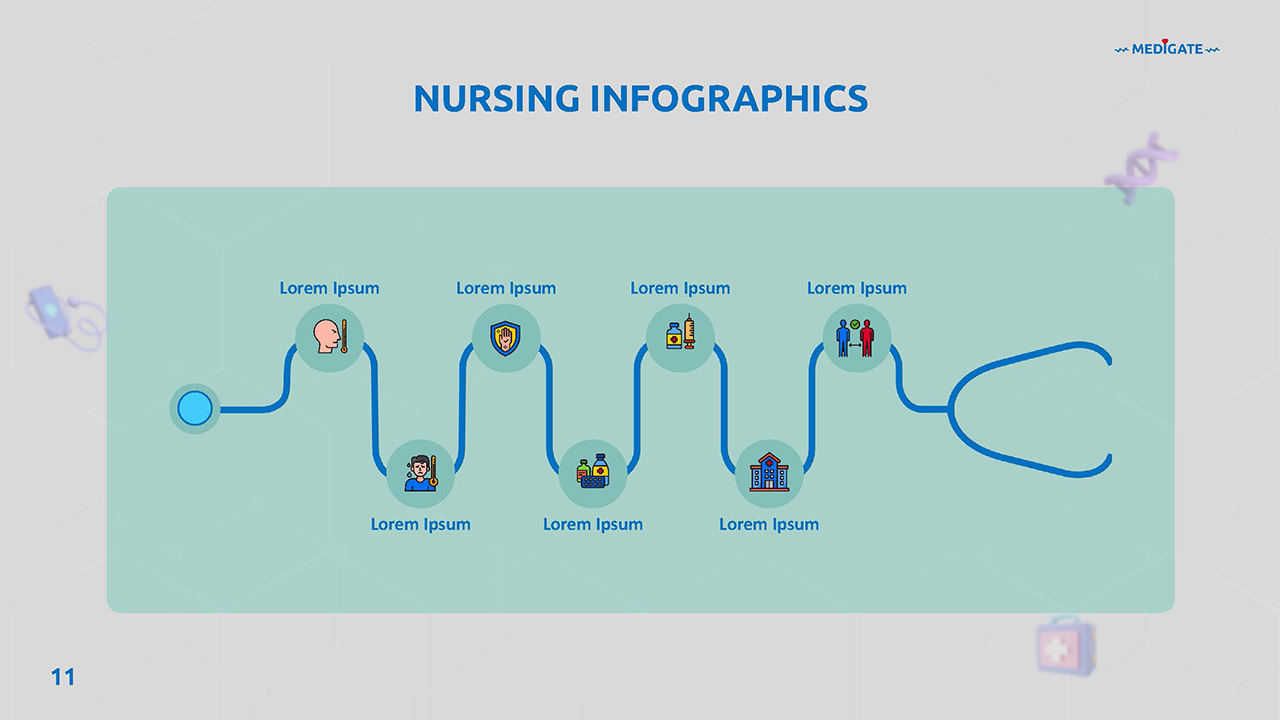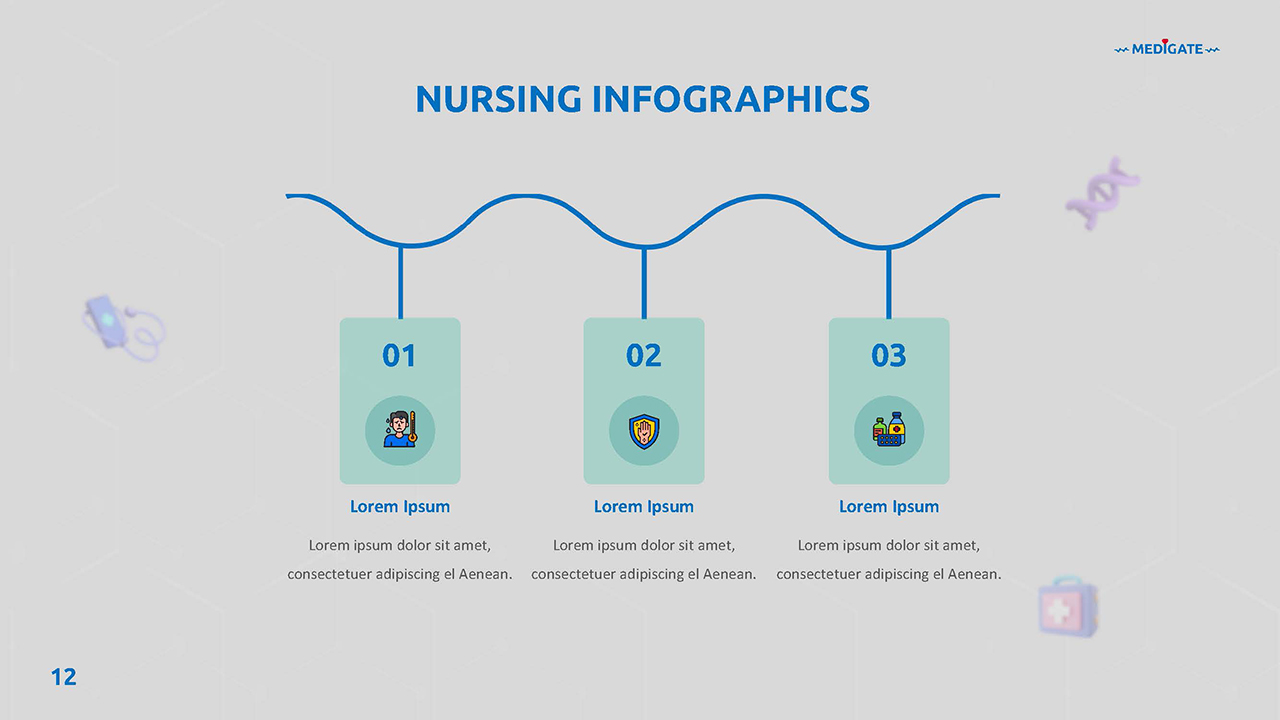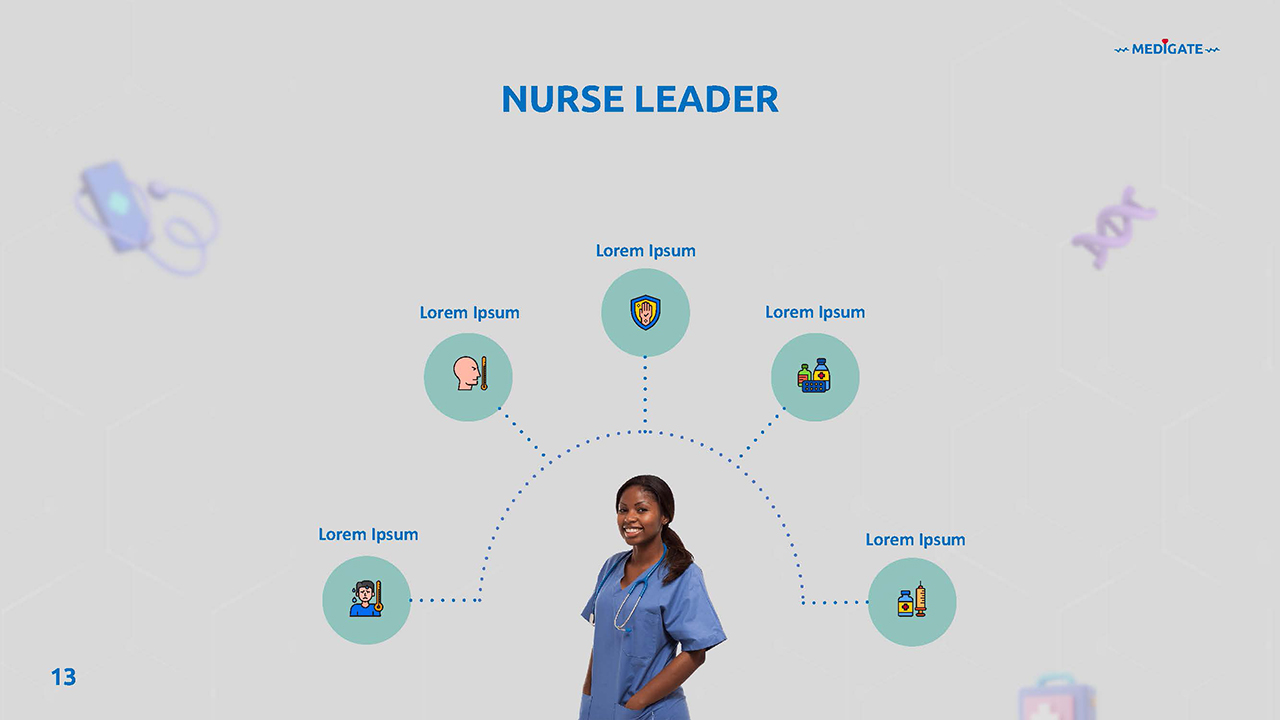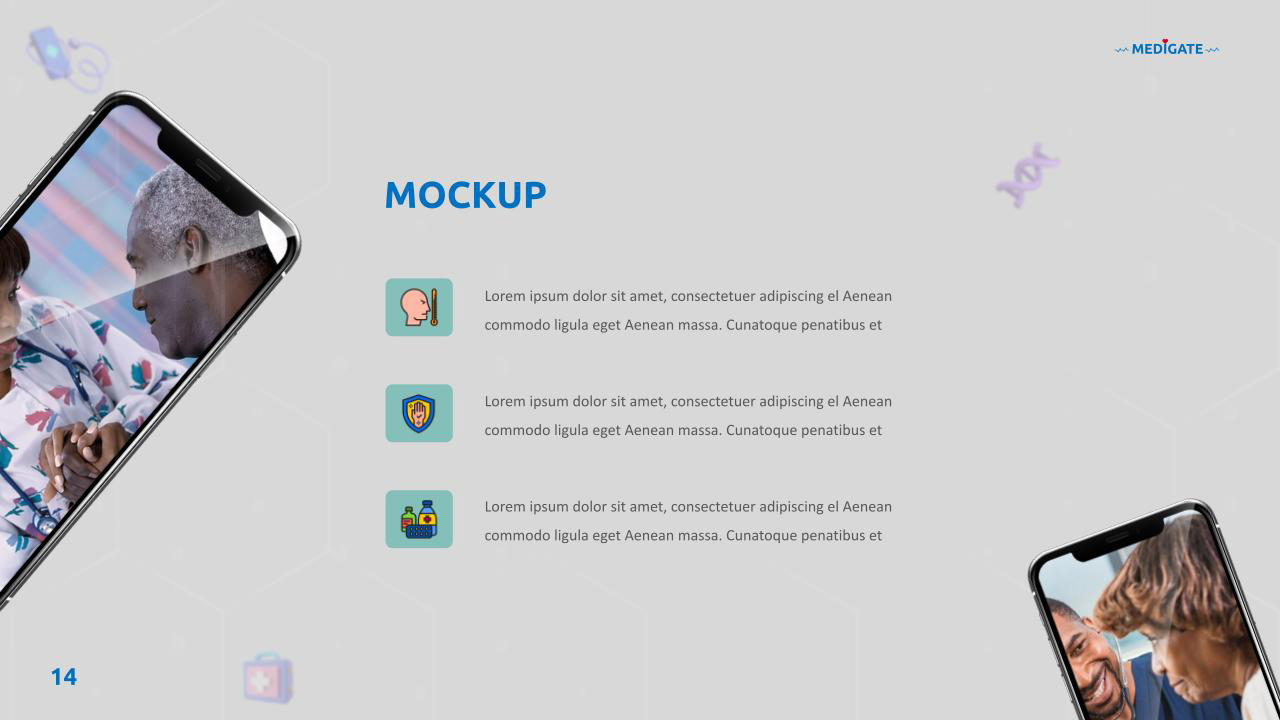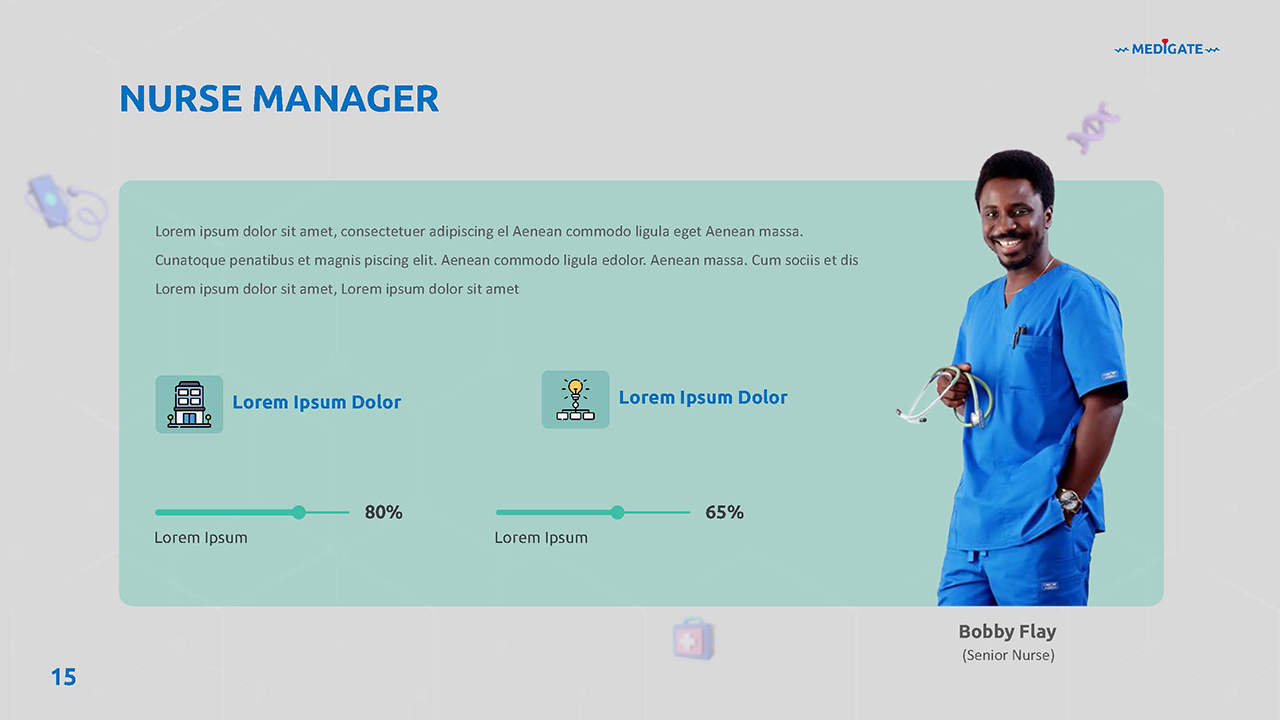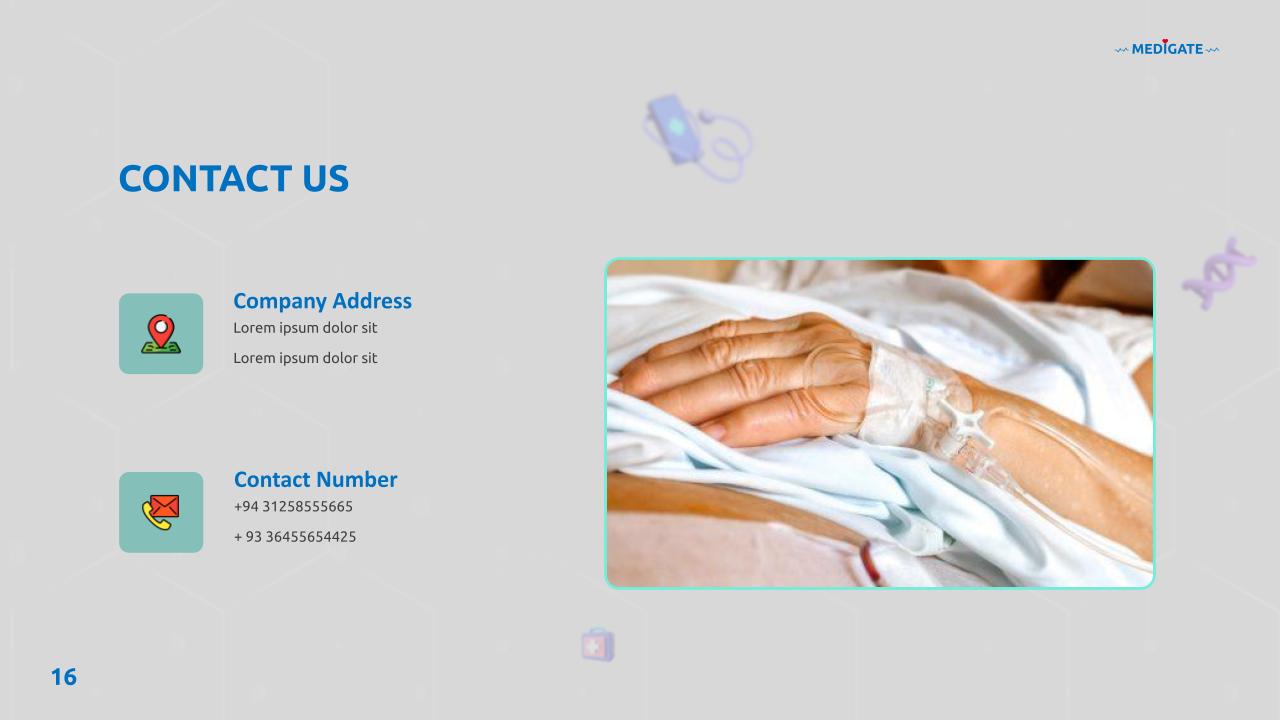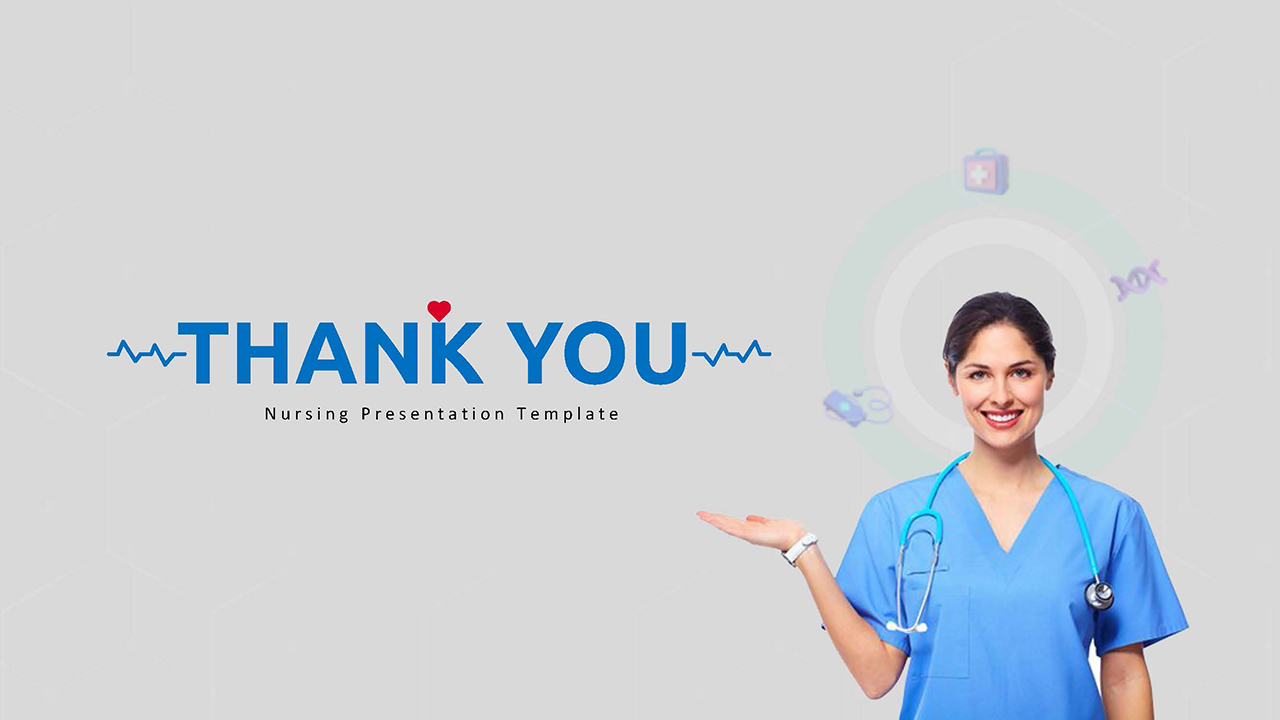 Nurses are considered to be God's own angels. Nursing is one of the most important job roles in the medical field. And it requires knowledge of medical practices, patient care, and management. They look after patients with utmost care and give everything that they can, maybe it will be unconditional love or respectful faith. They treat each individual like their family and you can never know what kind-hearted angel will come into your life when you're most needed…!
Nursing care is one that everyone couldn't do because it requires patience and kind heartiness. SlideKit had designed some exclusive nursing care google slides templates for nursing agencies, nursing care, and nursing homes. You can also use these templates as nursing presentation templates for your businesses.
A good nurse not only cures a patient's physical illness, but also reduces and cures their mental illness too, and this is one of the reasons for the fast recovery of a patient. So you need a special one with positive thinking and knowledge when it comes to the matters that relate to your health. Taking care of your health should be your primary focus more than any other thing. You should always remember the fact that 'your health is your wealth'. This unique deck of nursing slides contains 18 different slides with high-quality images that tell a different story.
Highlight the services and importance of your nursing care agency or business with this special nursing google slides template and catch the attention of your audience or customers easily. You can find different slides in these templates that help to include your services, patient testimonials, and your contact details. Also, there are slides with images of different nurses which can include the nursing role and responsibilities, details about Palliative care, old-age care, and post-operative care. You can also include the details of the nurse manager or his/her qualities and responsibilities and there are some nurse infographics too…
All the templates are easy to edit and fully customizable which gives you the option to choose any design you want and the final design is in your mind. You can find minimalist images of doctors, nurses, and treatment-related photos which further helps to connect the audience with the theme. All the slides contain some infographics and a solid off-white background which looks visually appealing to the audience. Download these nursing google slides themes now so that you don't want to waste your time by starting from scratch.