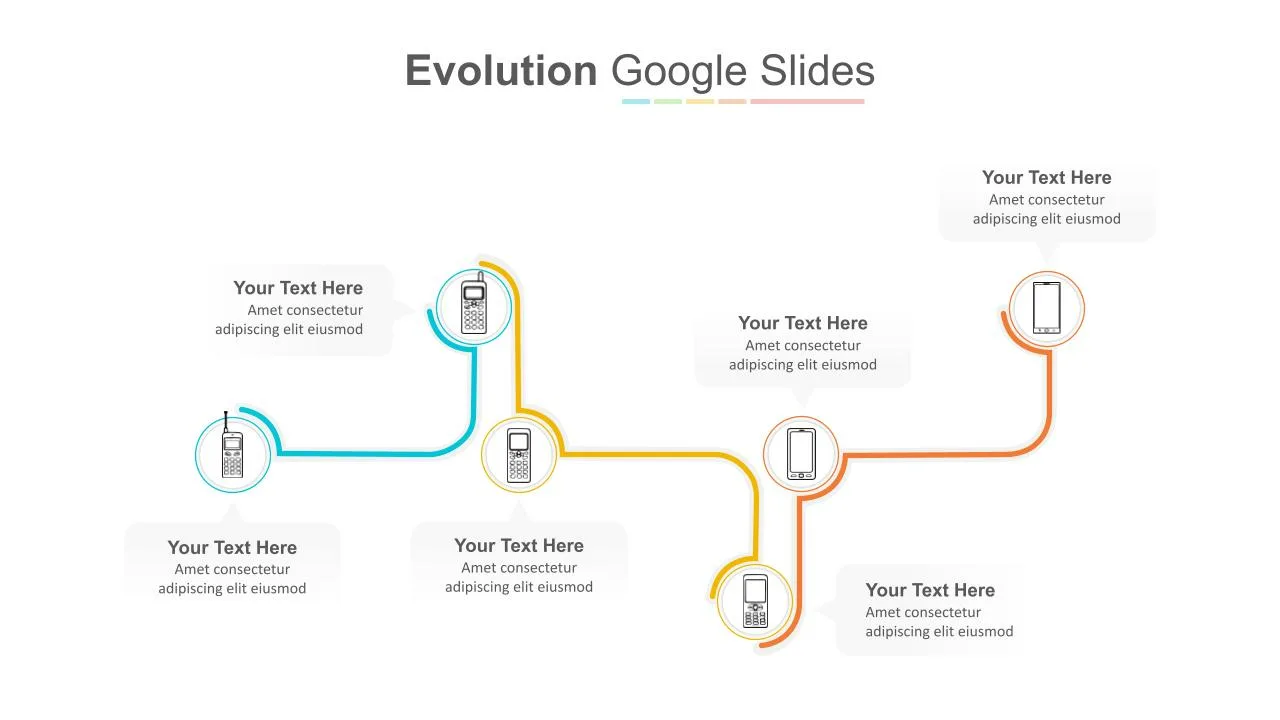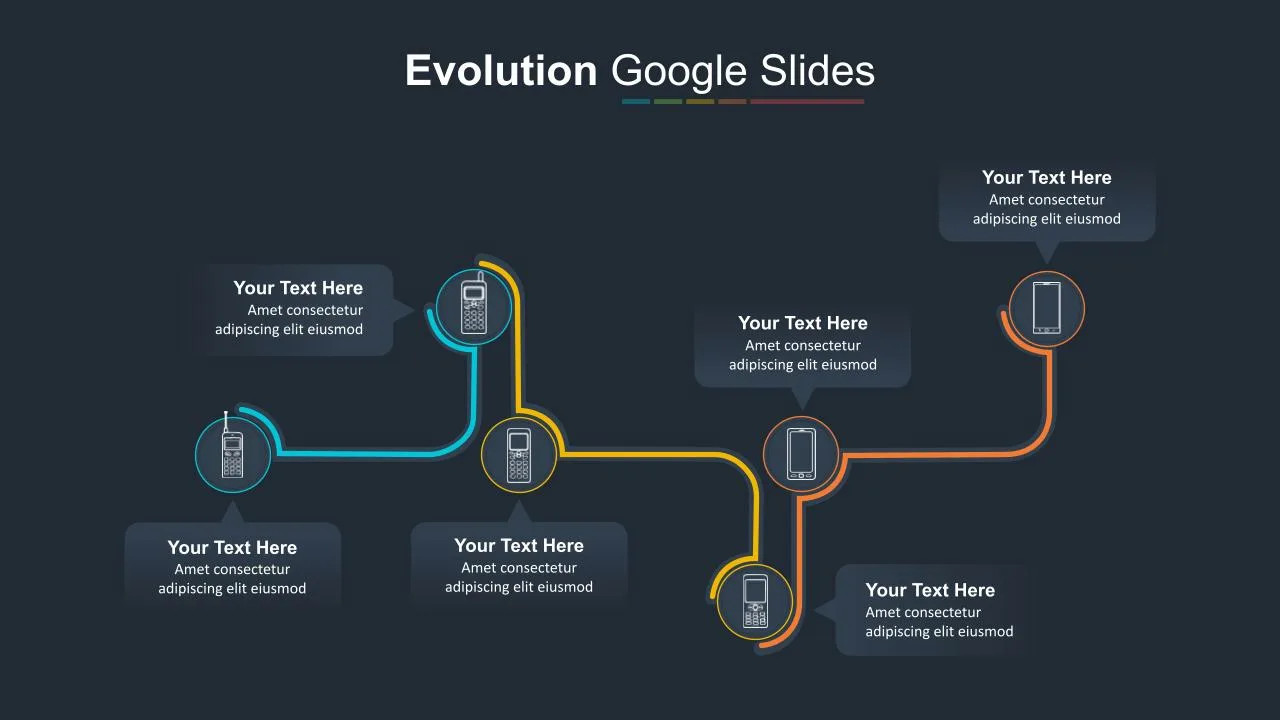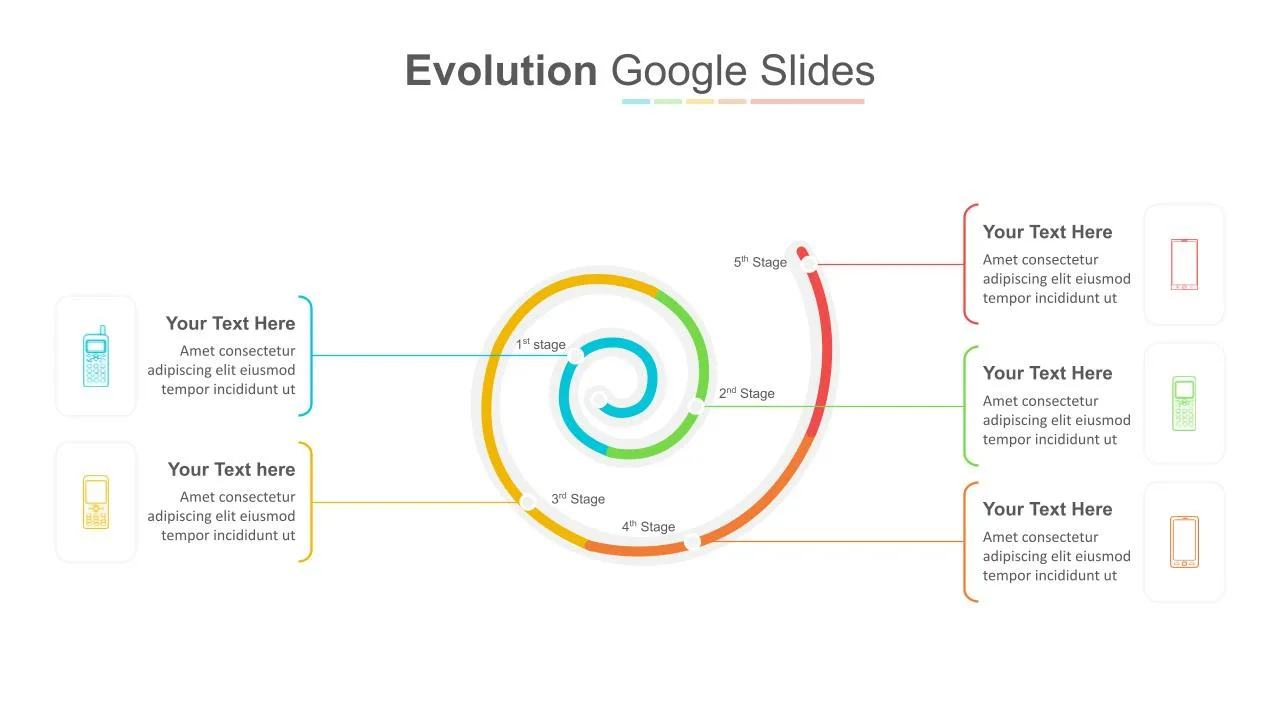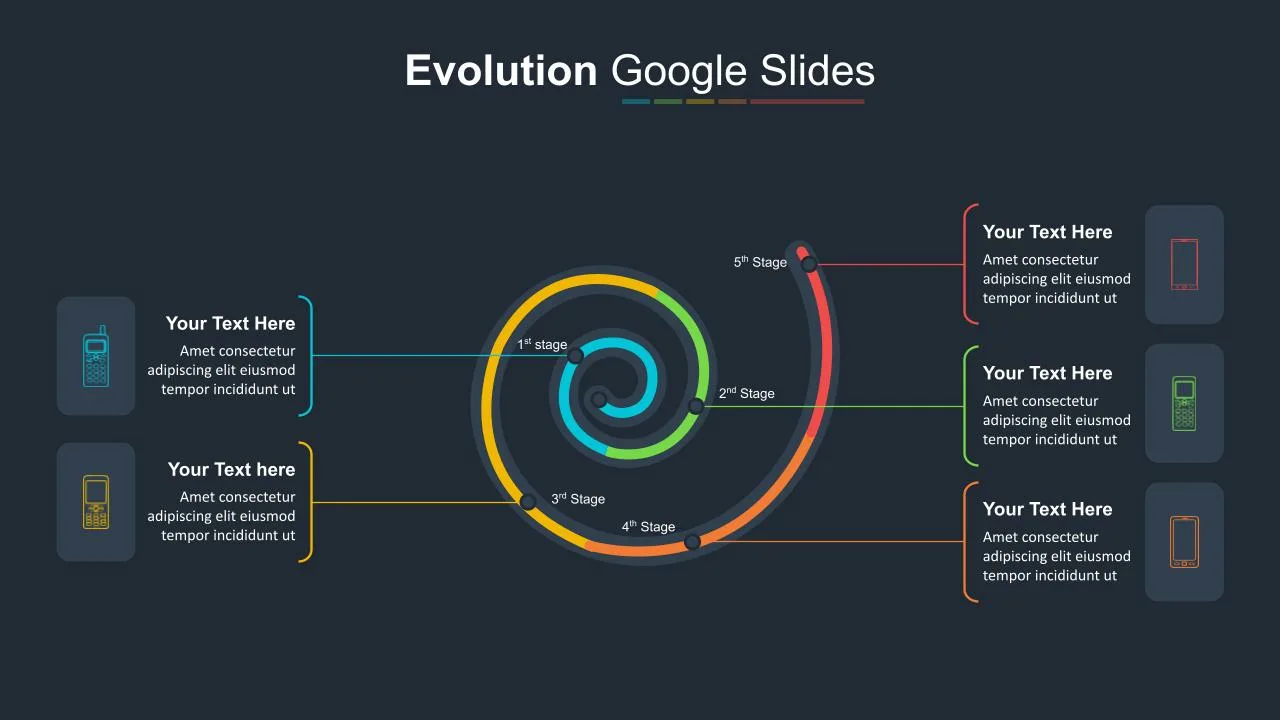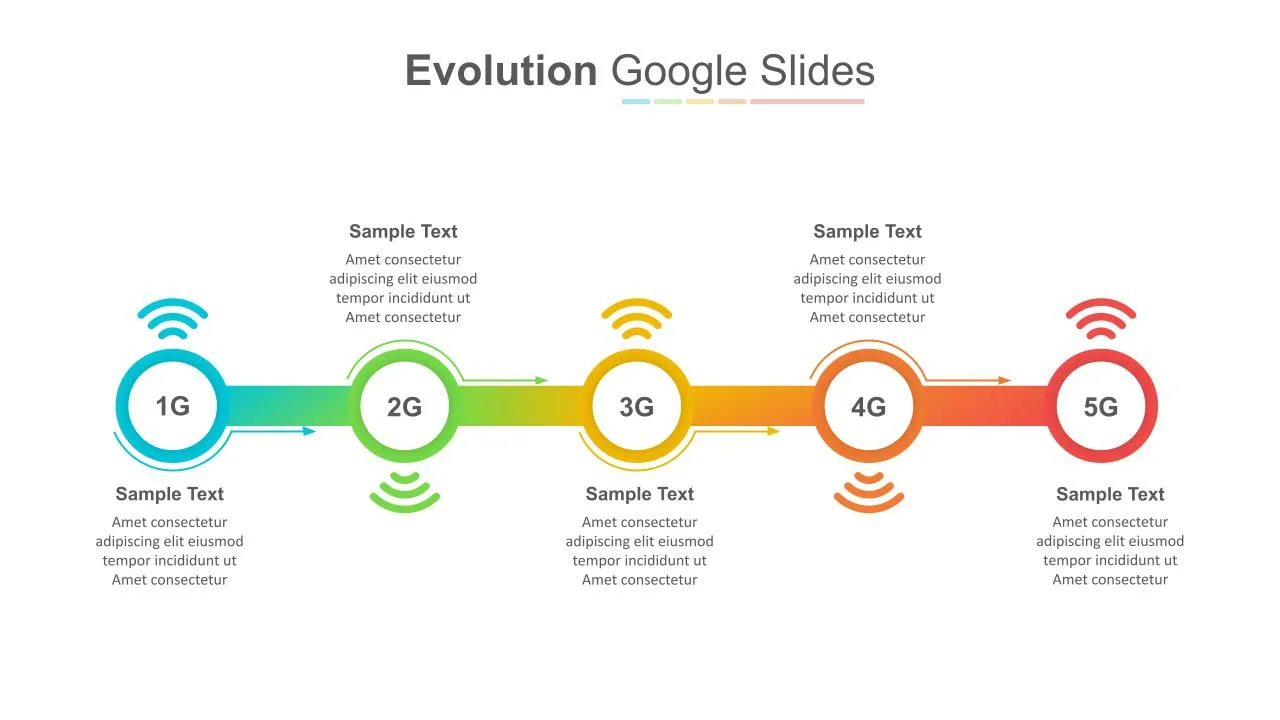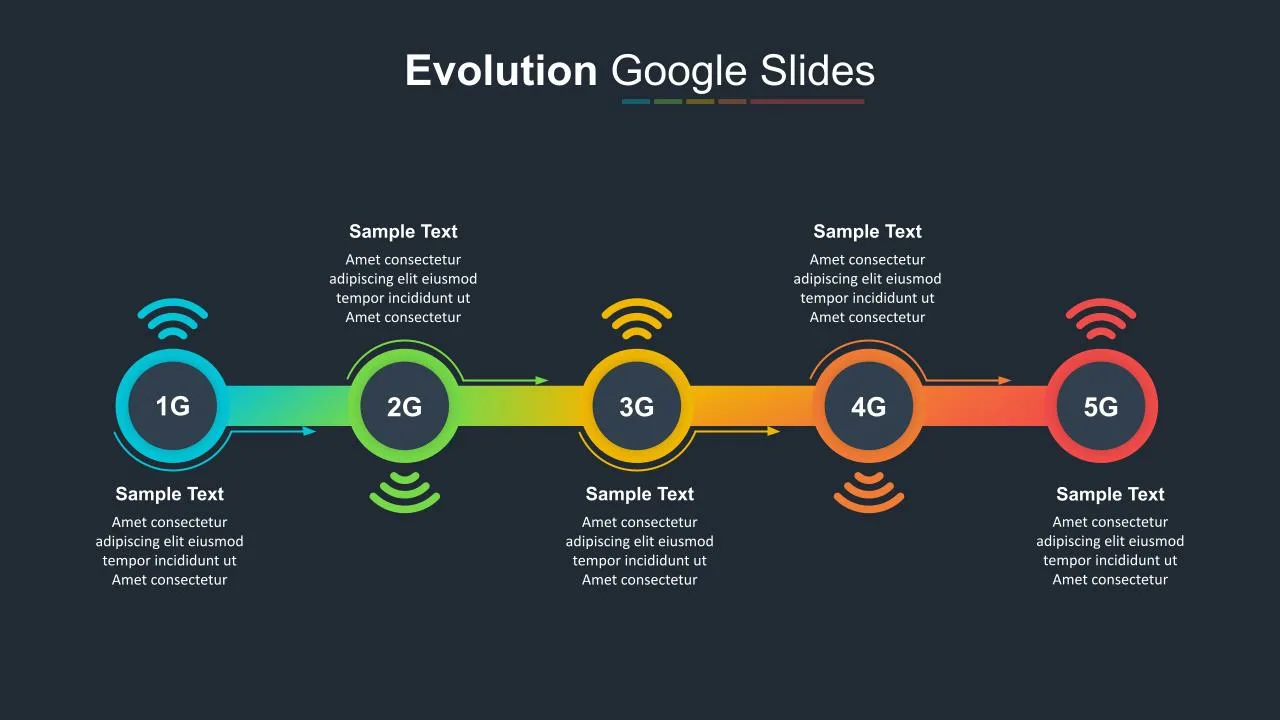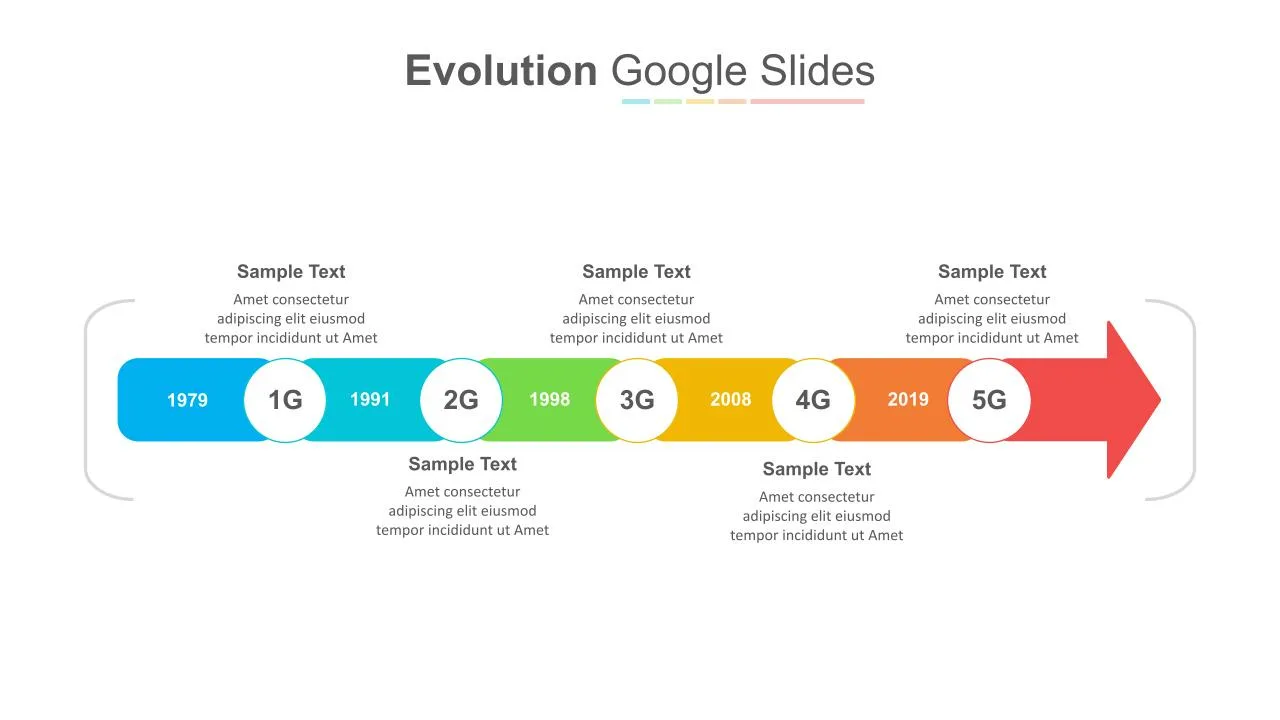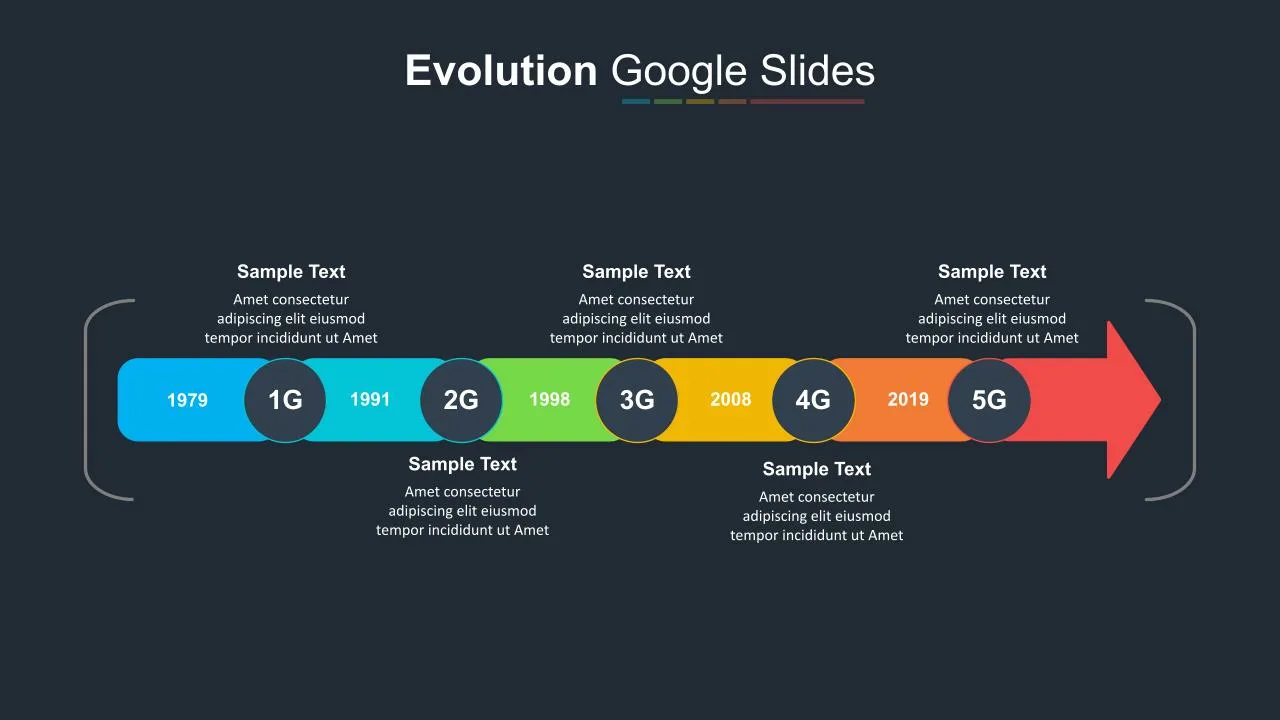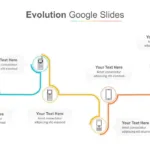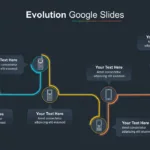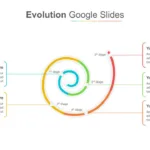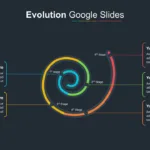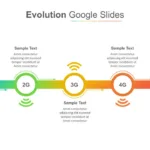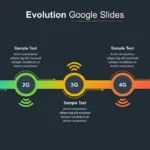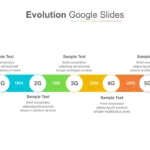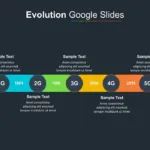 Evolution Template is a creative SmartArt design in google slides that focuses on linear business movements that occurred over time. Evolution infographics contain sophisticated diagrams in a timeline sequence. Business professionals require company timeline templates to show progress and milestones achieved by a company in its development. Hence, the multiple presentation slides for business would be a handy tool for presenting preceding and subsequent stages.
These evolution slides have been created in different designs. The first design is a creepy linear diagram having connections with the divisions. You can insert a google slide icon on the circle junctions. Next, a wired circle template shows concentric zones of evolution and its developments. Very next to these wired diagrams, you can see two types of timeline templates in linear movement. one is a circle design timeline, and another is an arrow timeline template.
Each design in the evolution diagram contains a beautiful color combination that helps the audience distinguish the topic easily. Make use of these templates to present the evolution of your business, company, educational, and similar presentations.