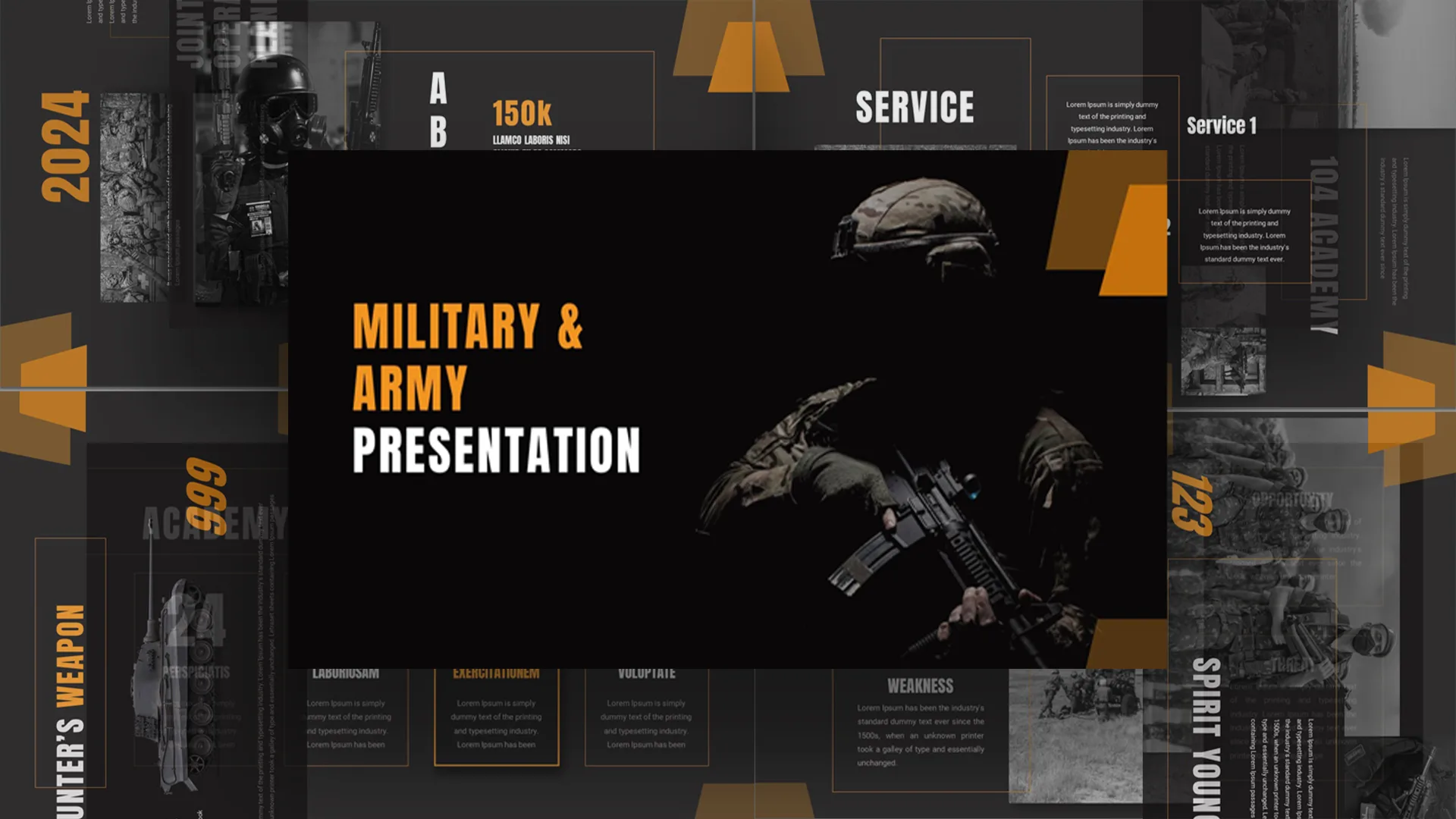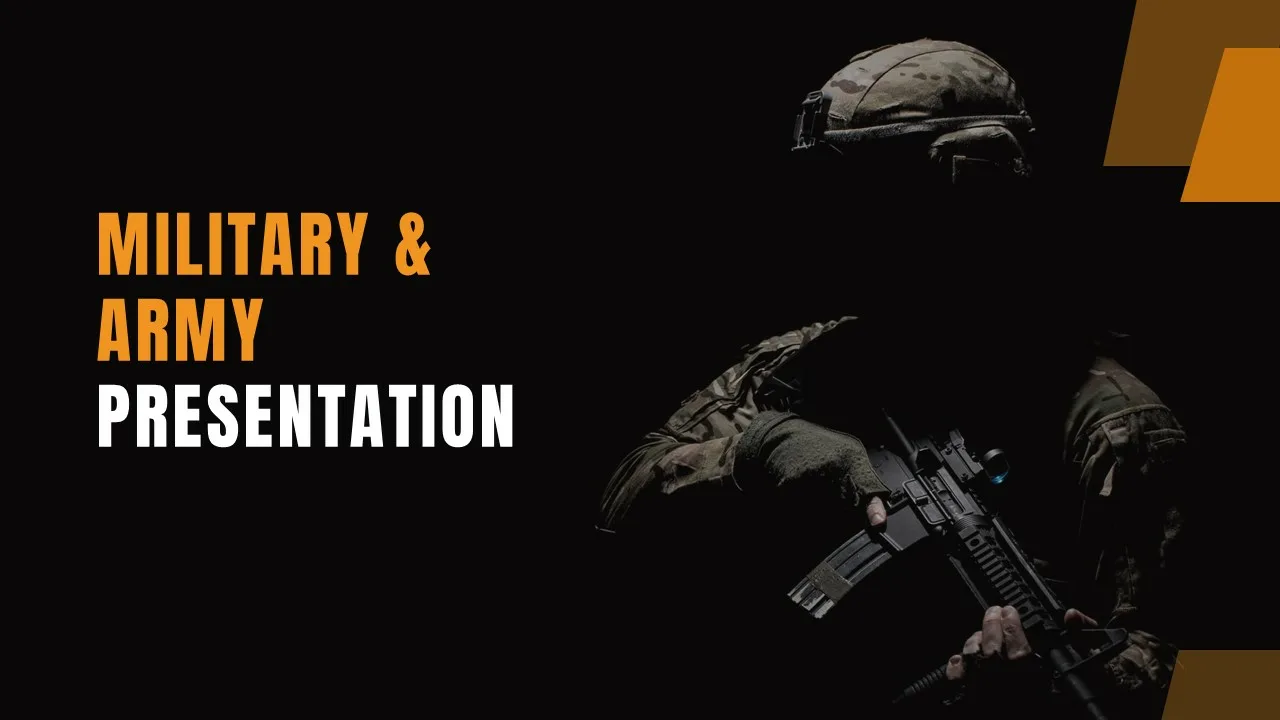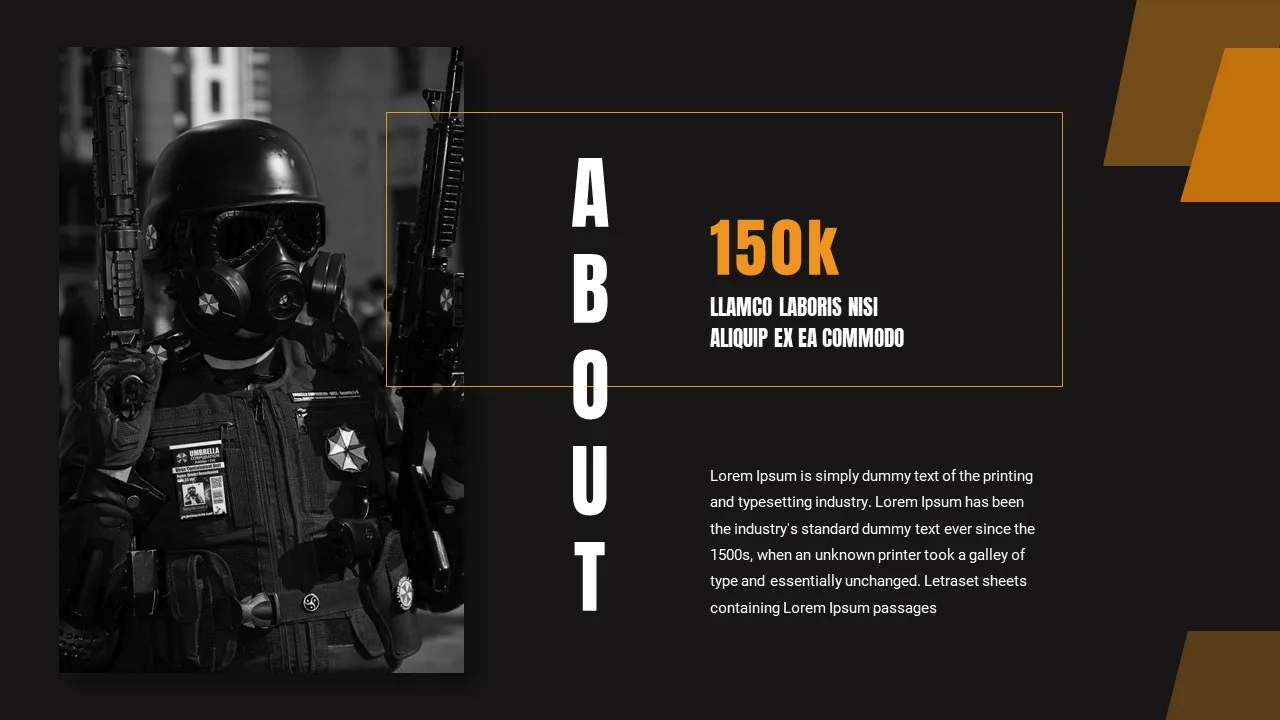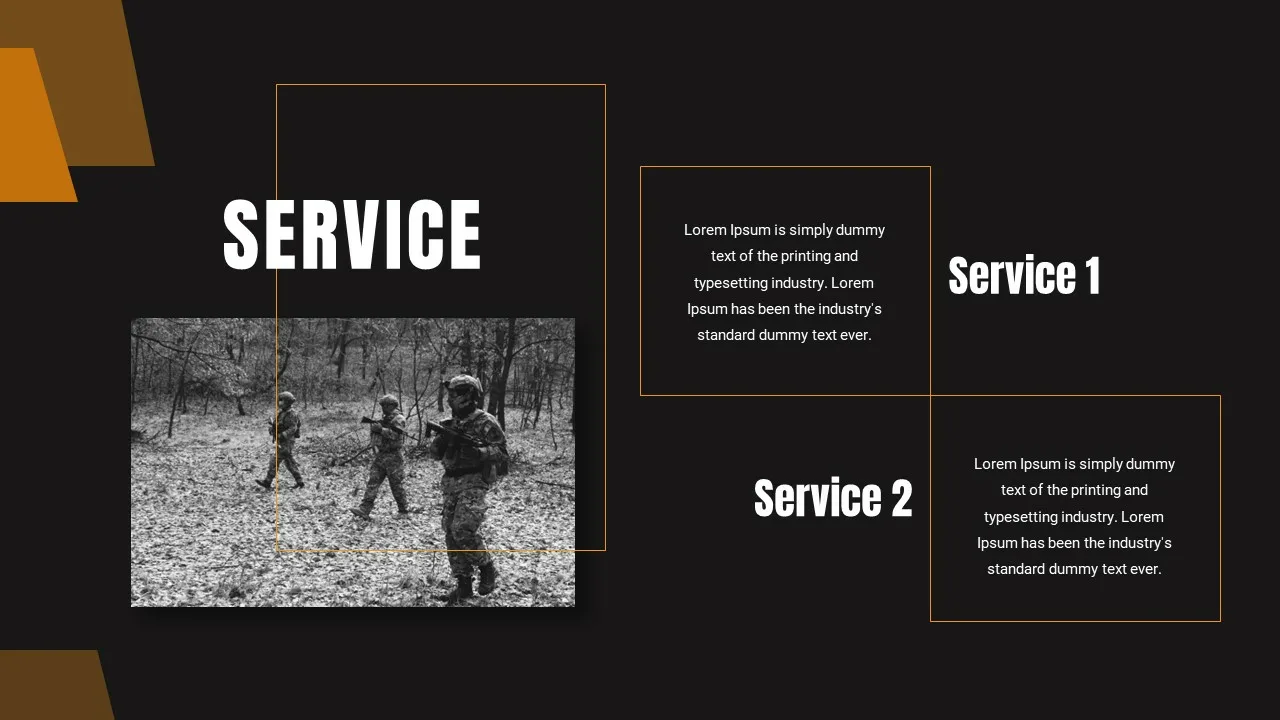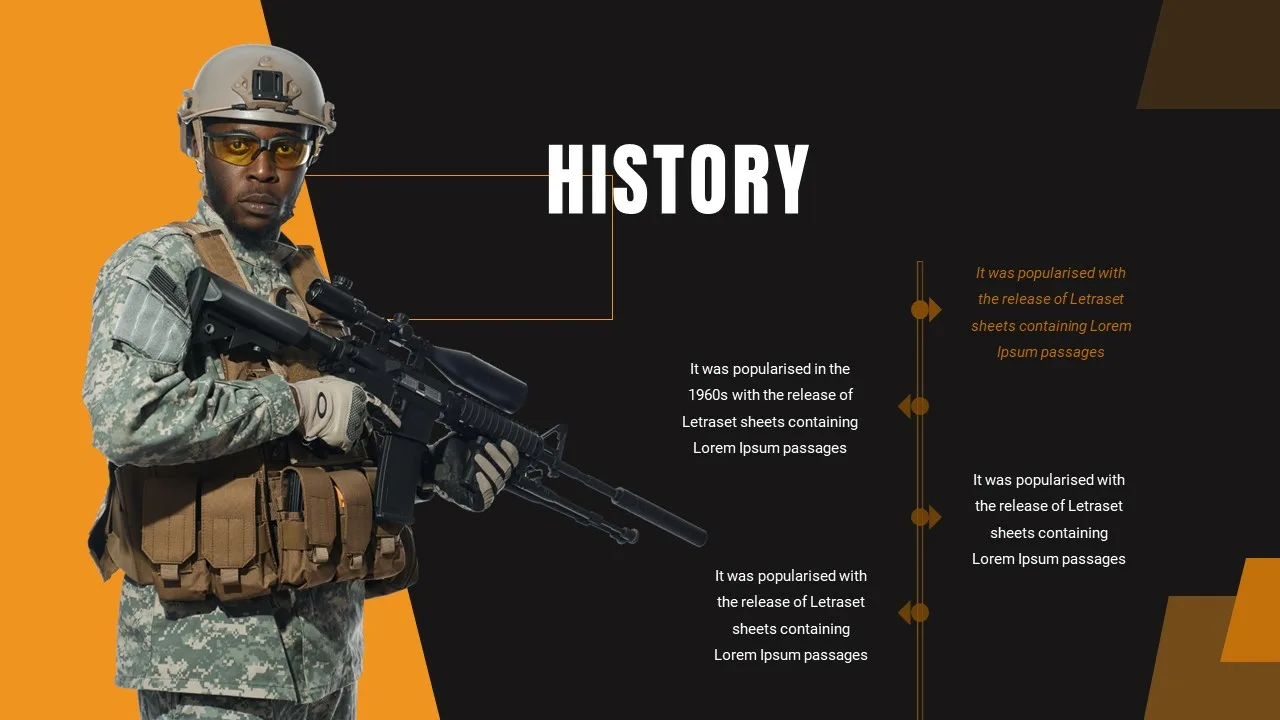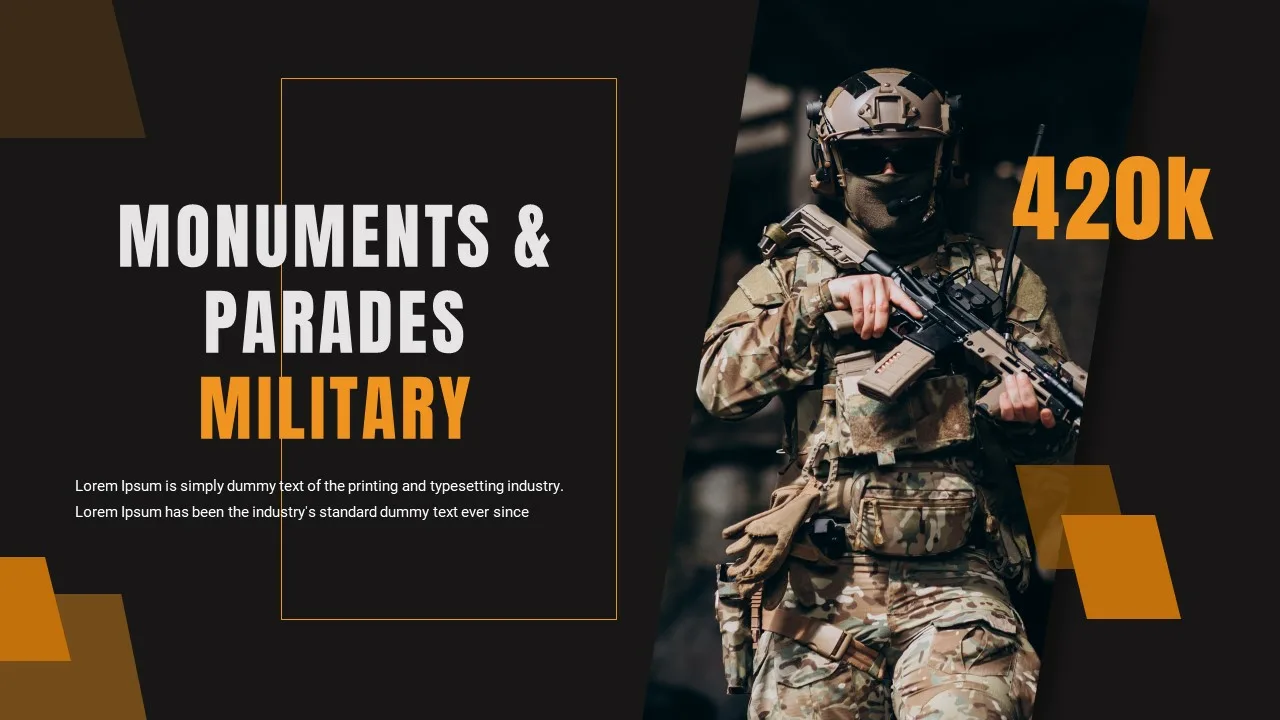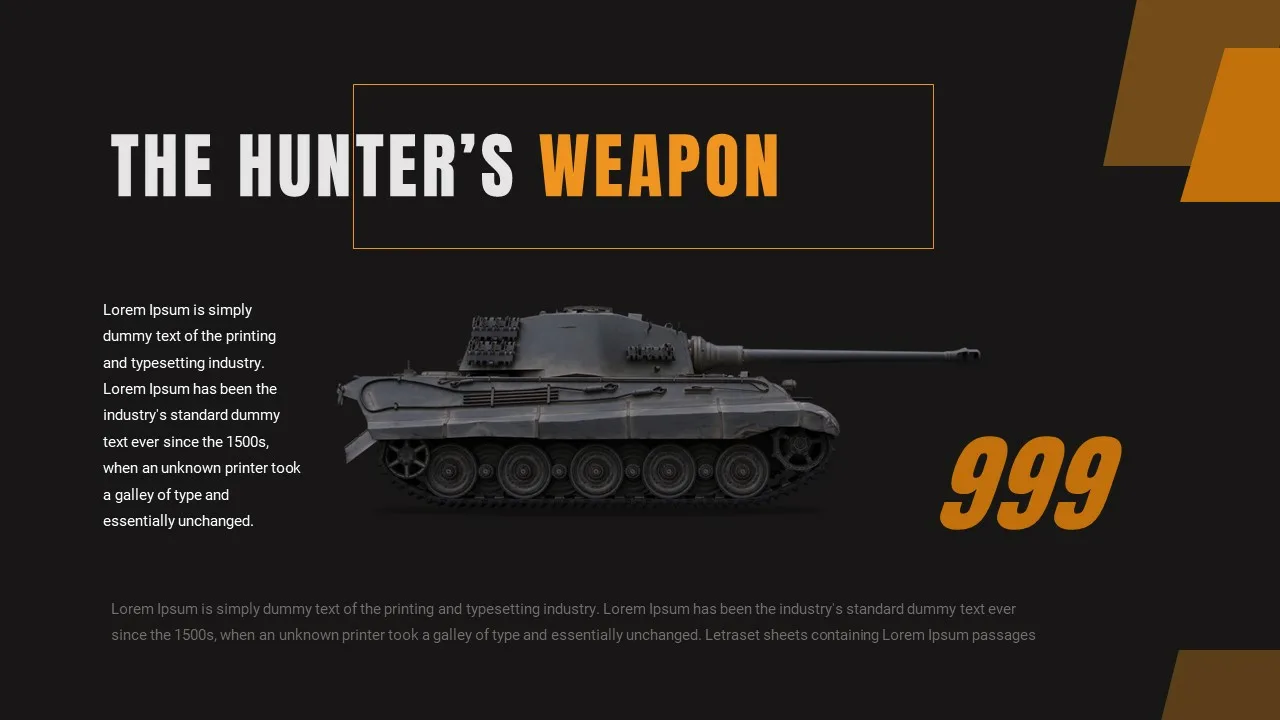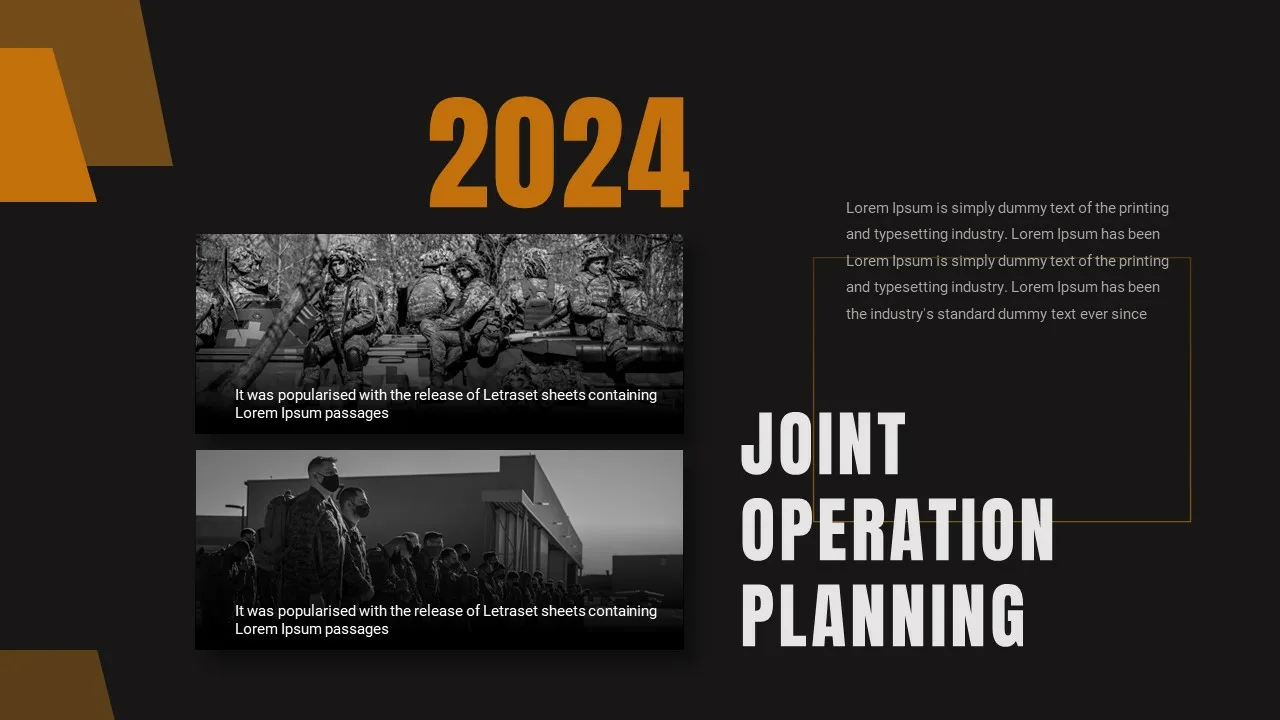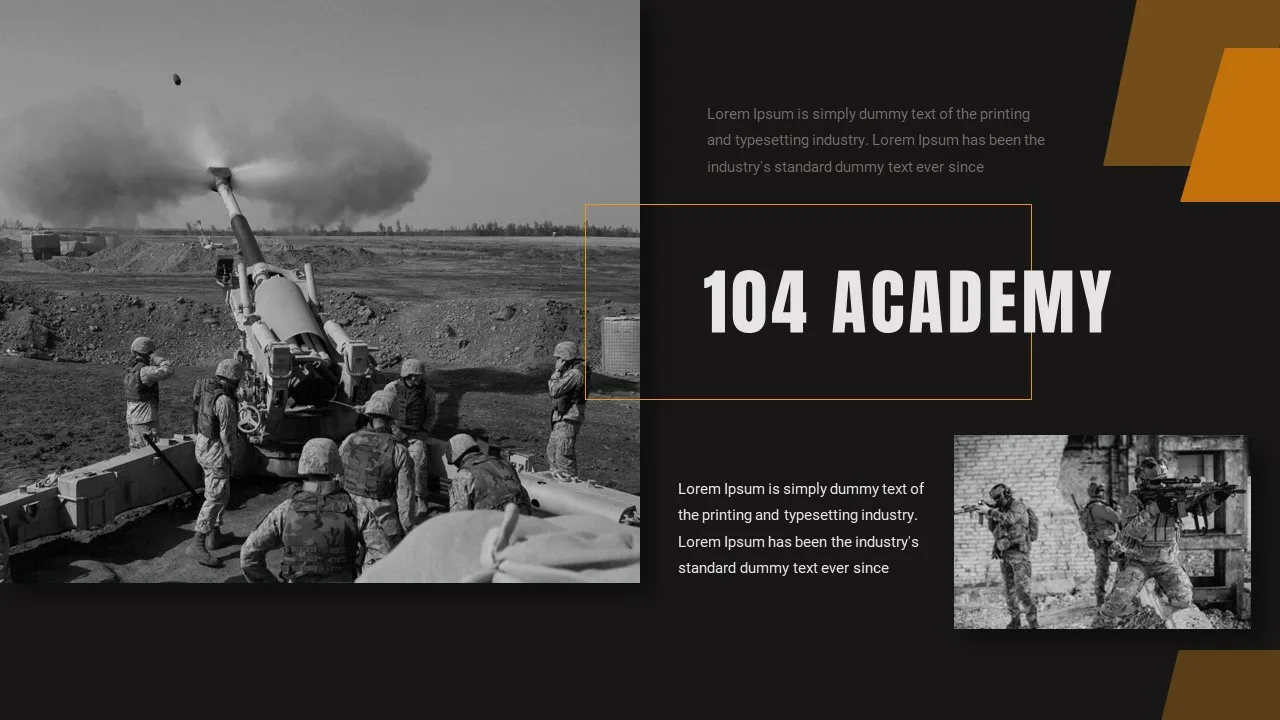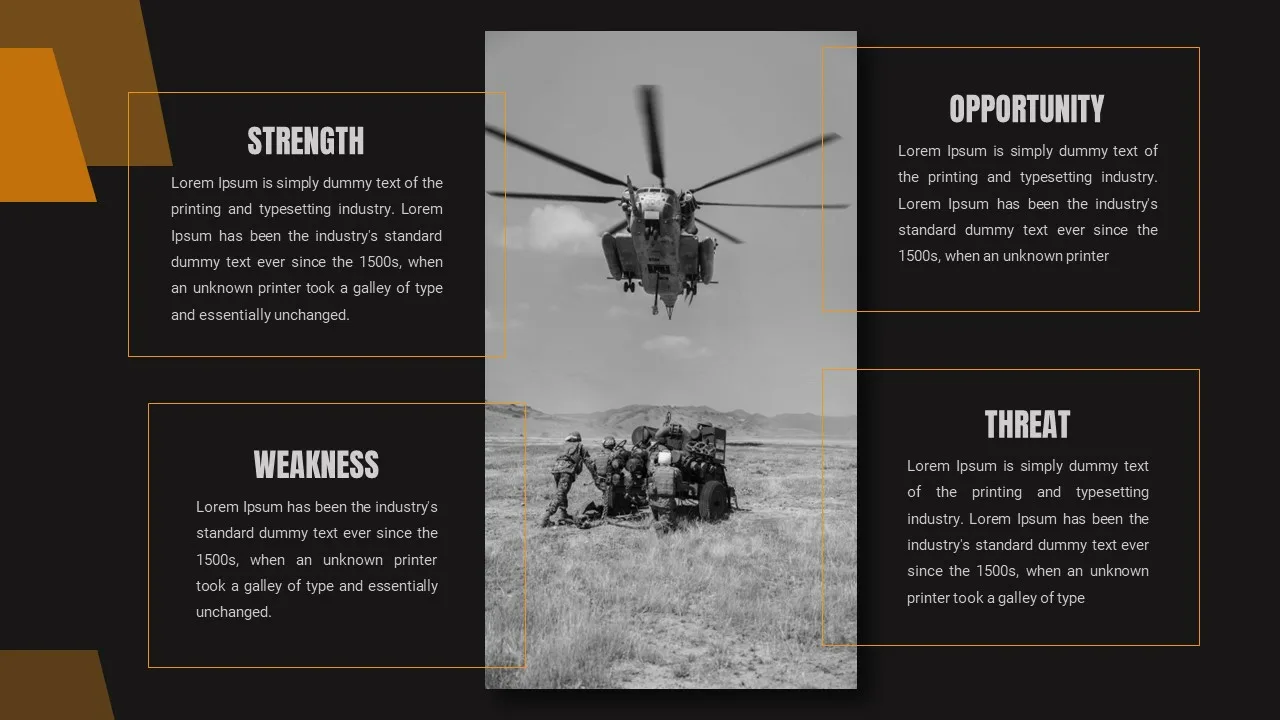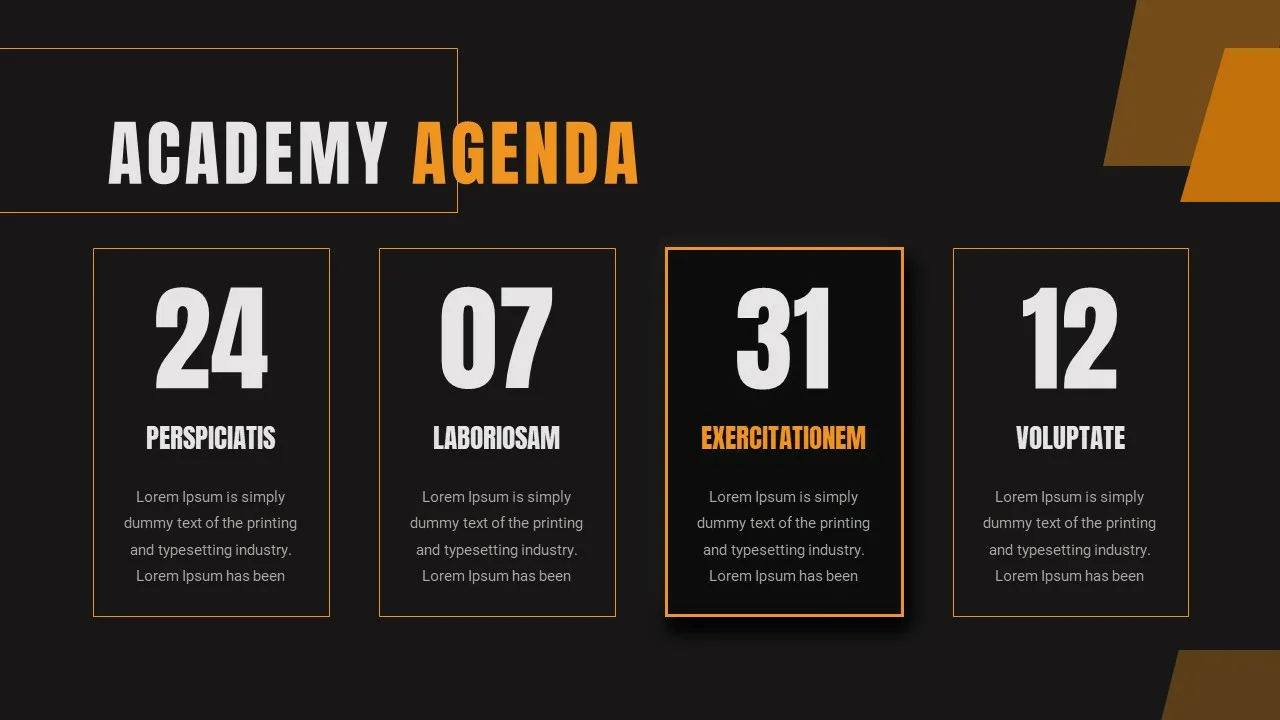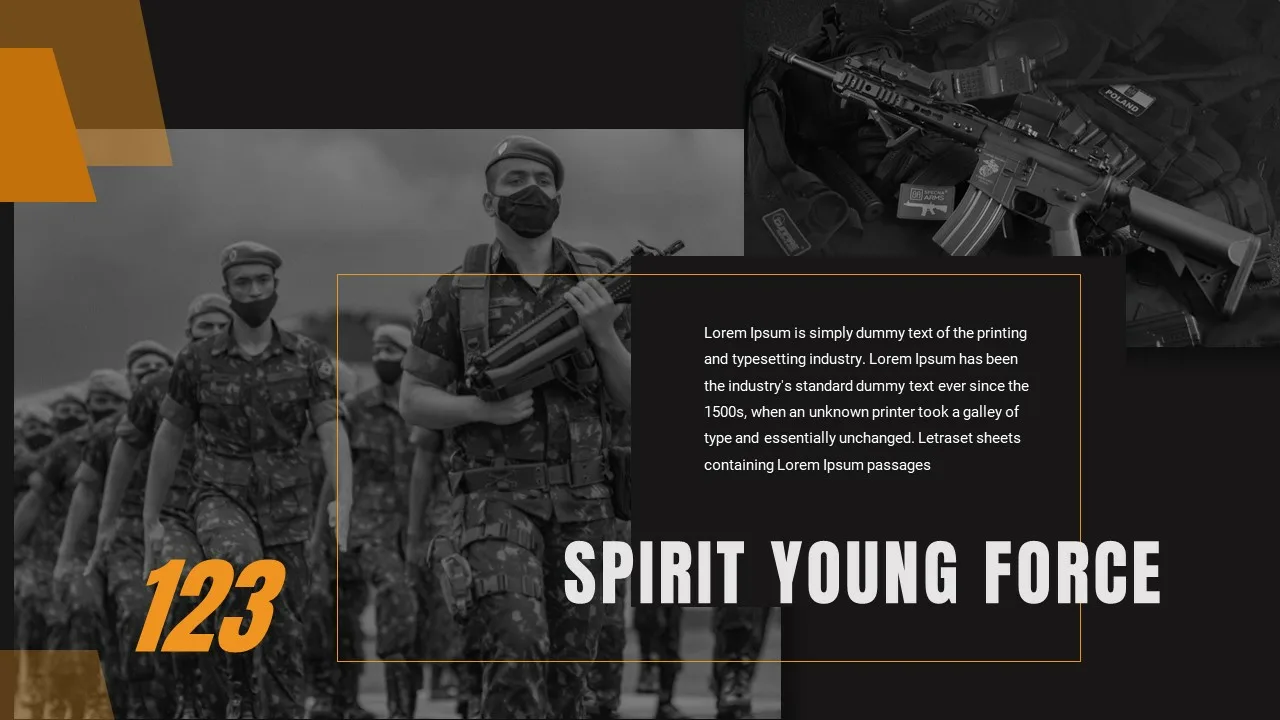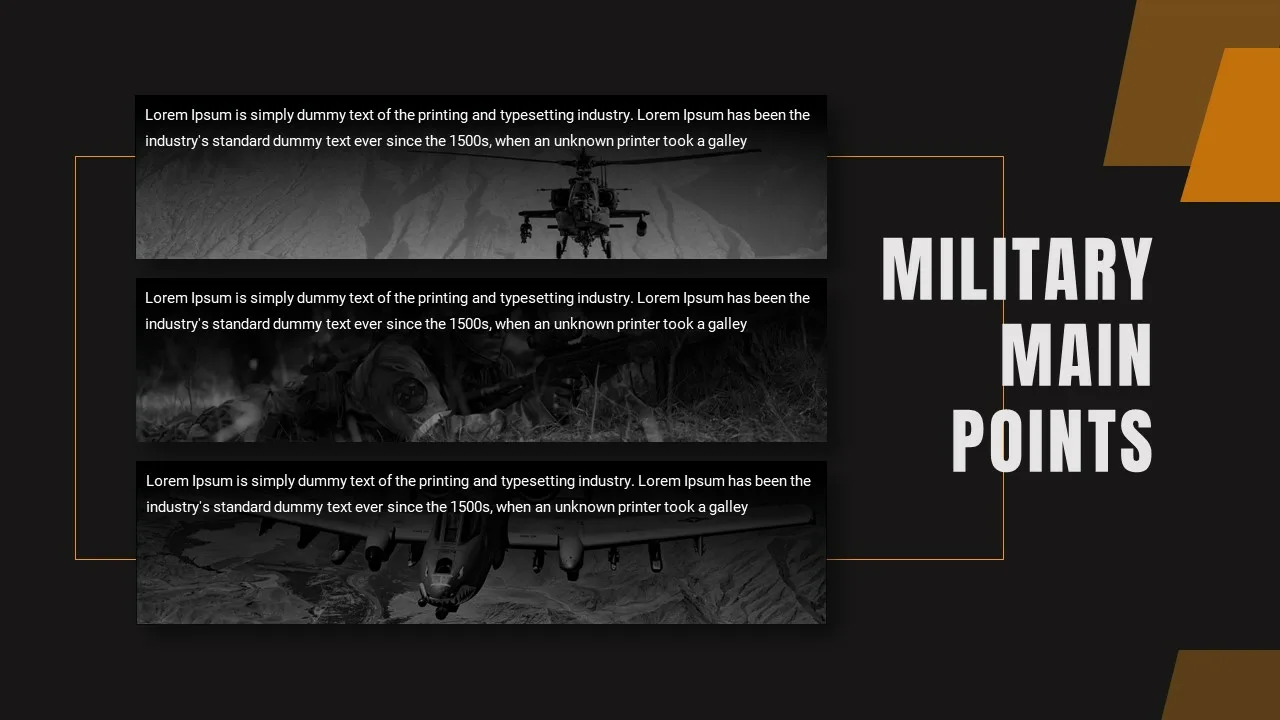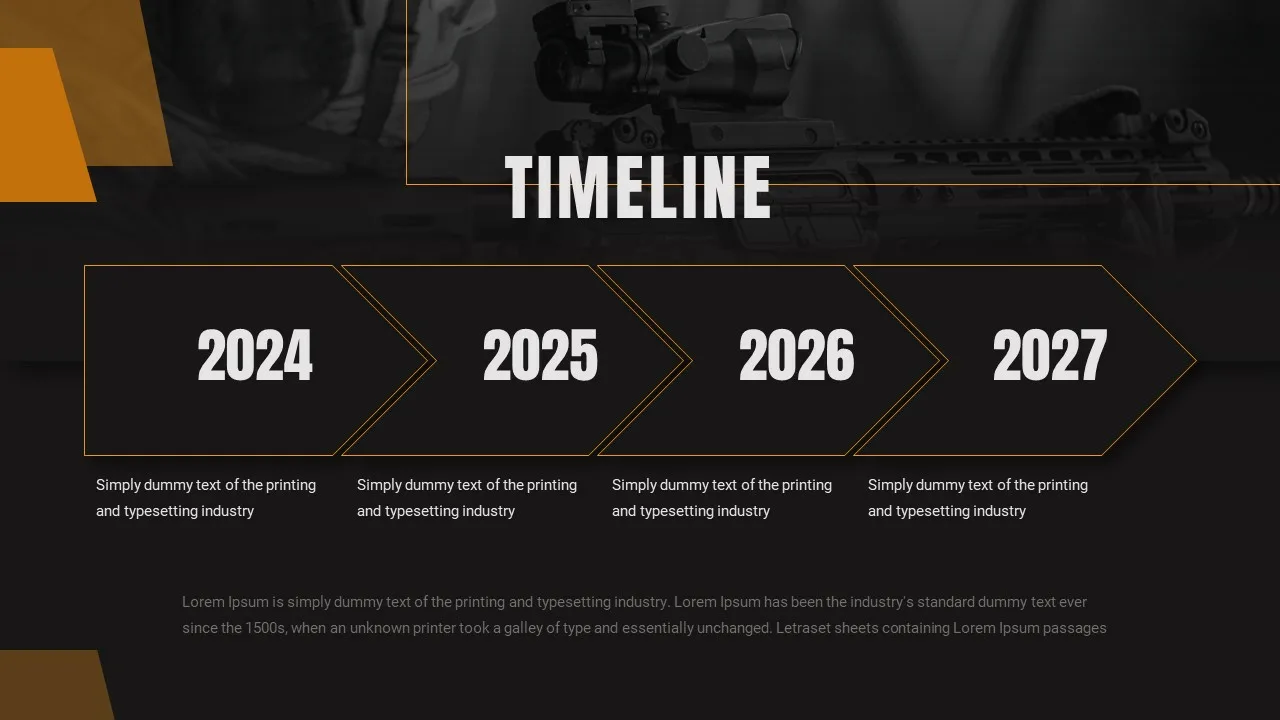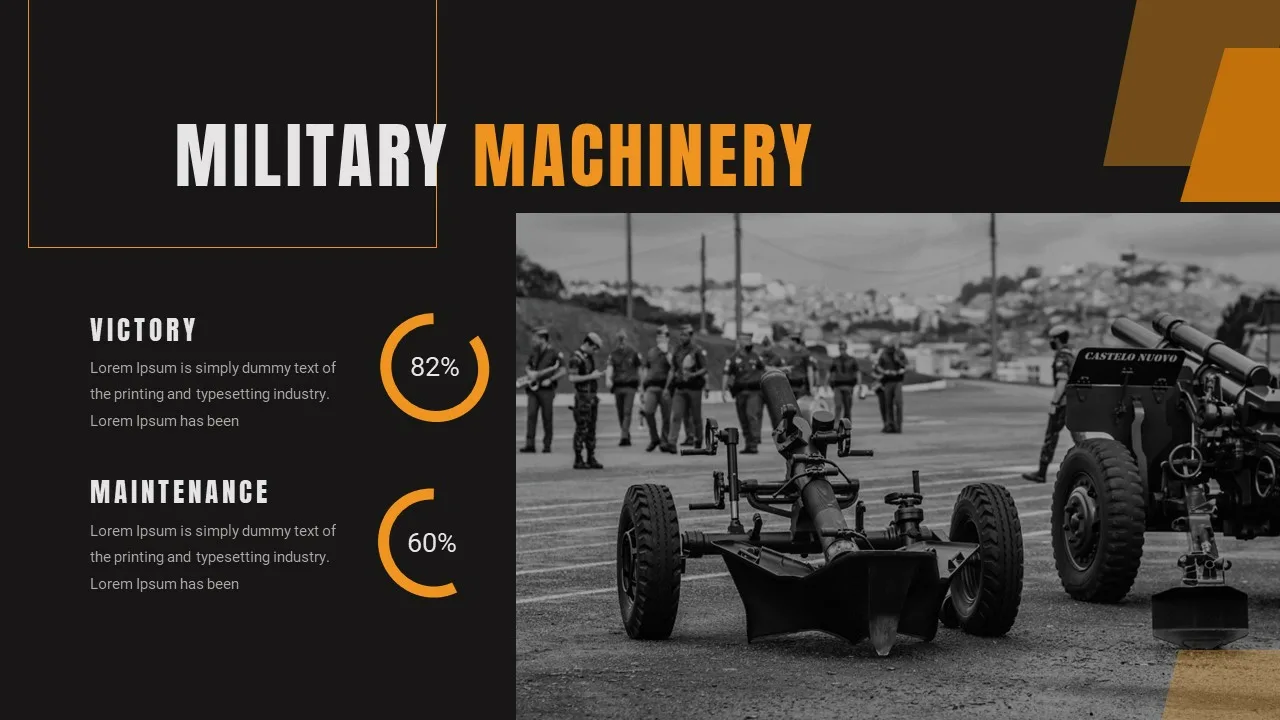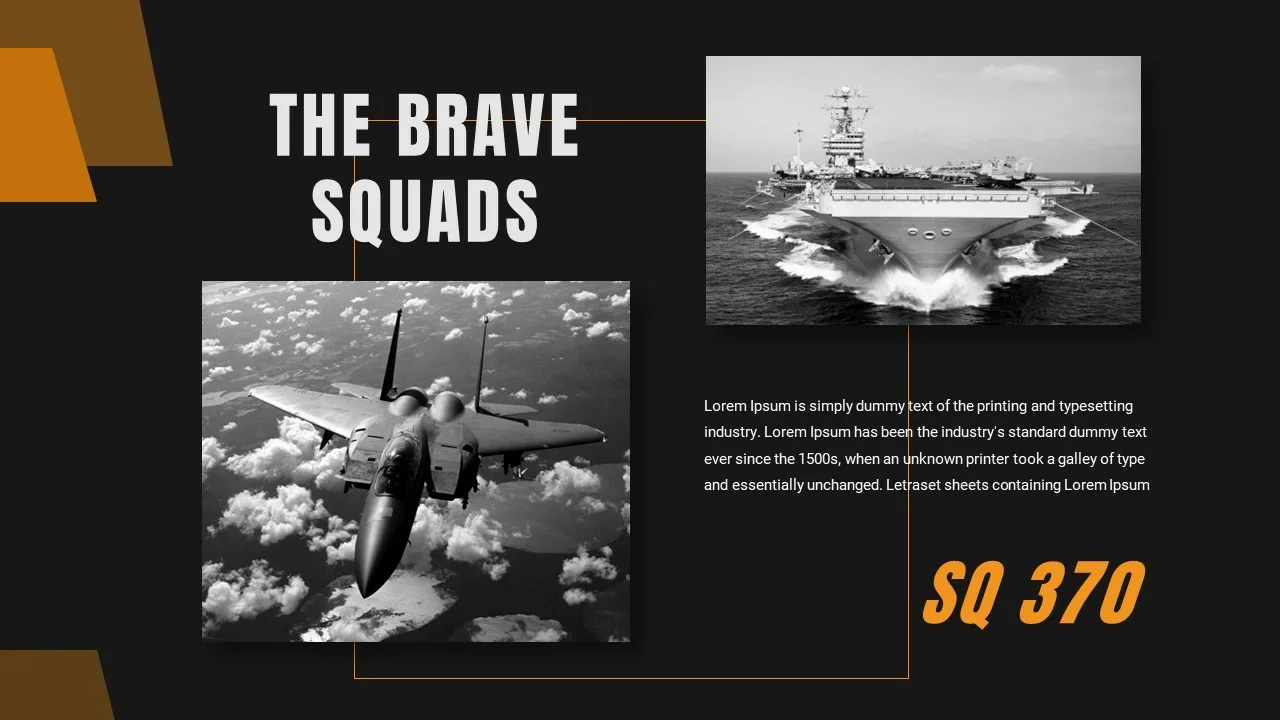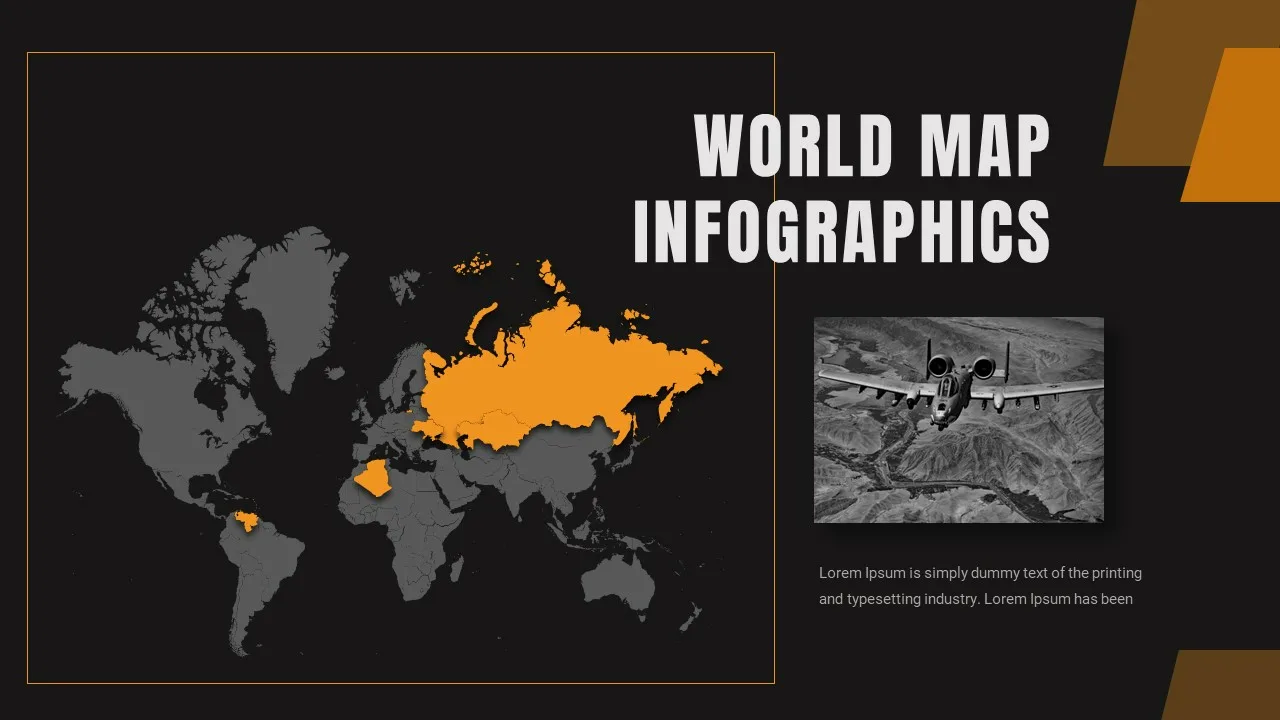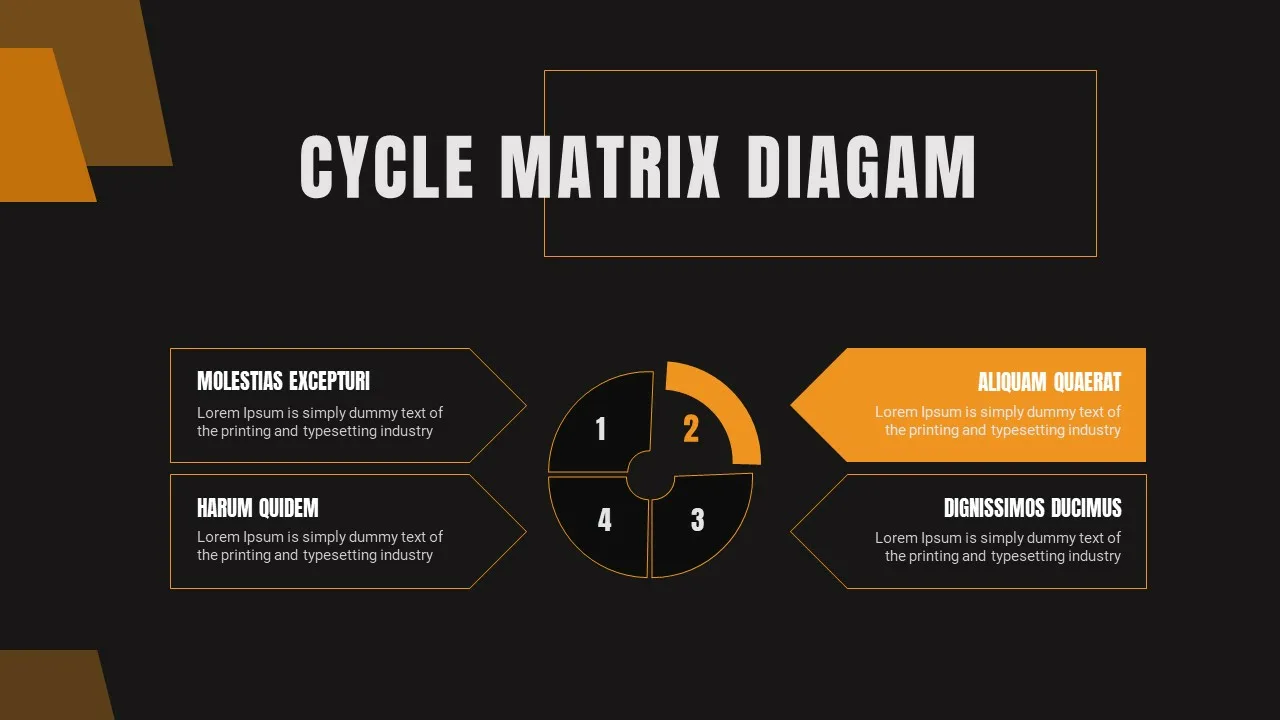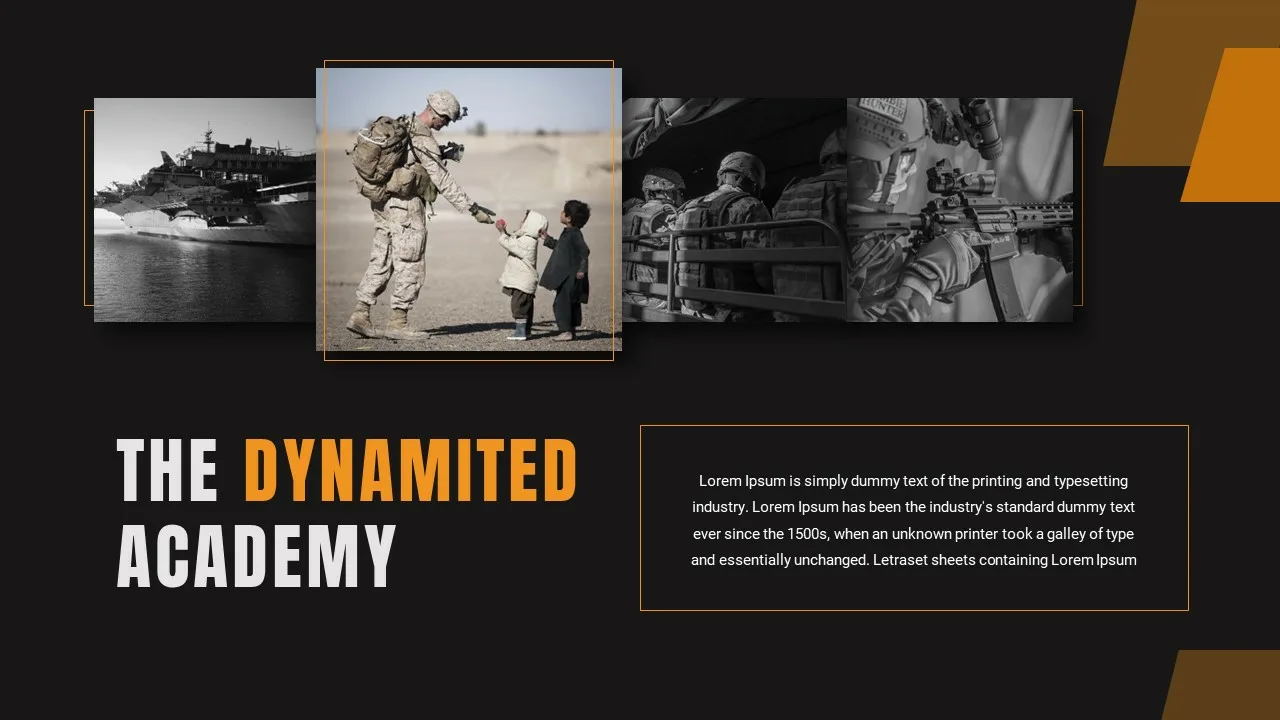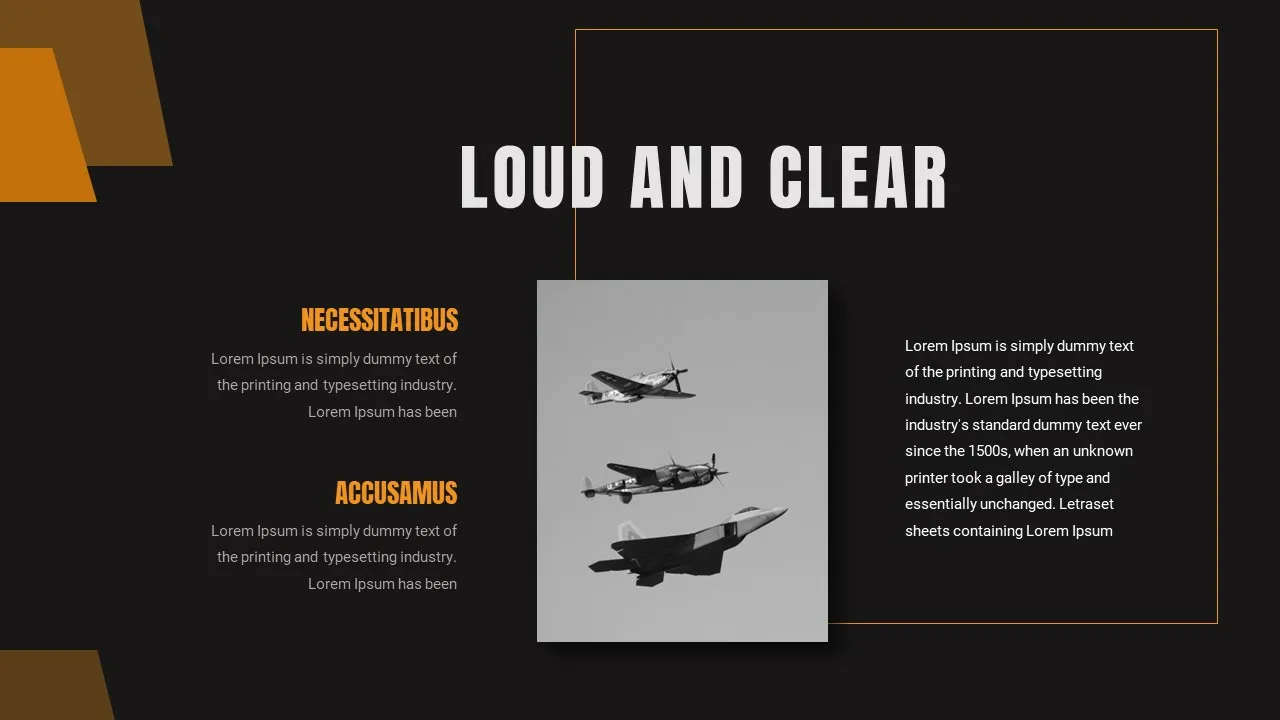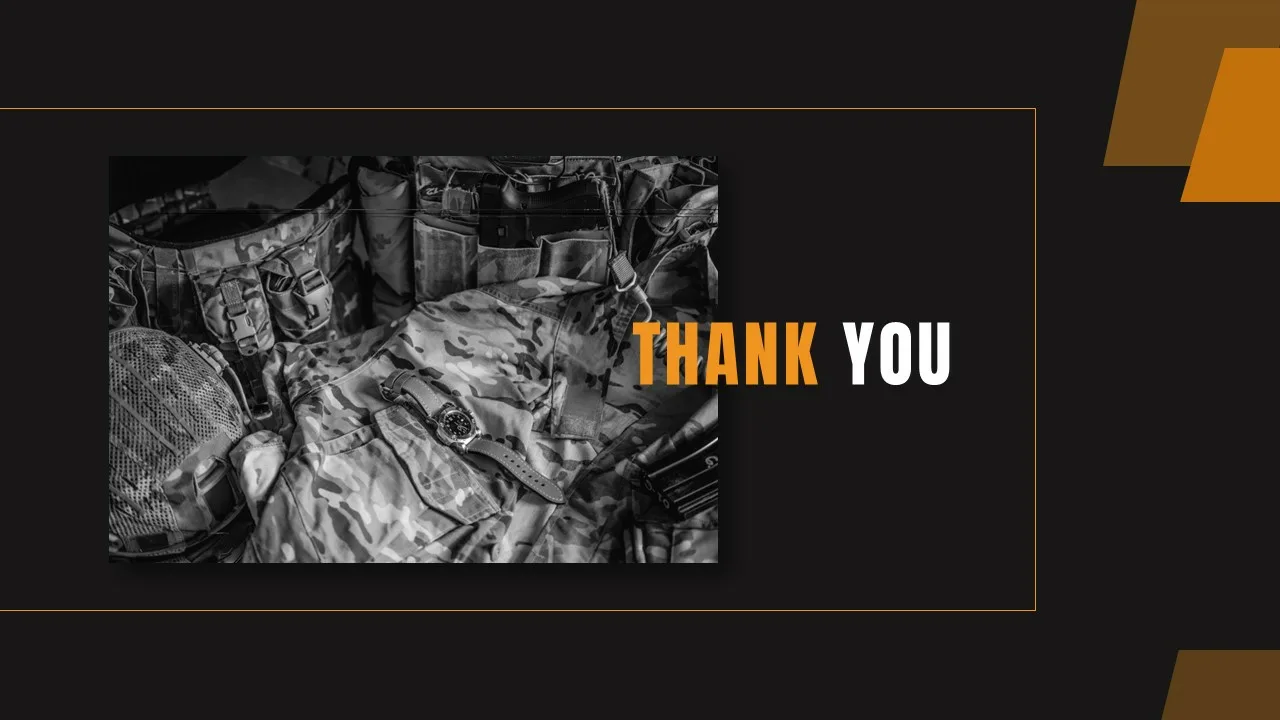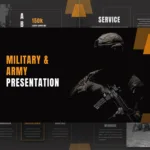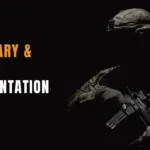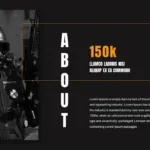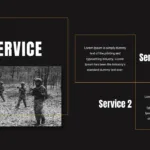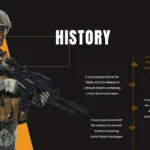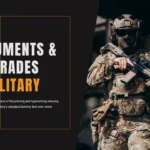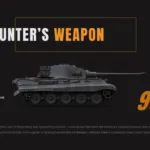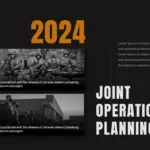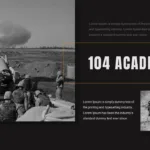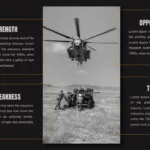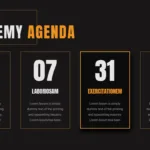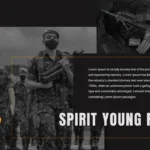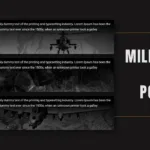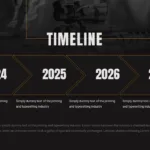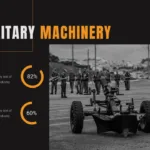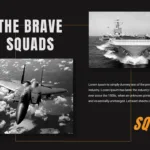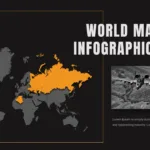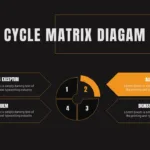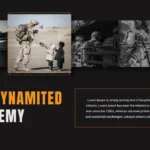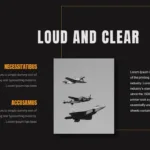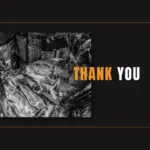 The military presentation slide has used a military color theme and an army color palette to give a unique appearance for your presentation. Our military theme template will be the best choice if you want to transmit messages without words. It is a professional google slide template featuring stock army images. Every country has its defense policy to protect its land and people. So, military forces required vibrant youngsters to serve for nation and people. This military slide aids as a recruitment template for governments, private agencies, and those who provide military training for the young chaps. So, use the army presentation template to motivate your audience to join the military and strengthen troops.
Google slide military theme has a dark presentation background with white and yellow text fonts and tints. The amazing olive-green background military theme with the yellow and white tints ideally inspires your audience. The original photographs of military professionals are created carrying weapons in their hands. Similarly, to produce a peerless military presentation, military slides contain images of fighter planes, helicopters, ammunition, military tanks, shielded vehicles, and historical war field pictures.
Besides, the template has many shapes, such as a timeline, cycle matrix diagram, world map slide, etc. As an editable google slide theme background, you can easily replace the photos and placeholders according to your subject. Download these templates now and impress your audience with military color theme background slides!