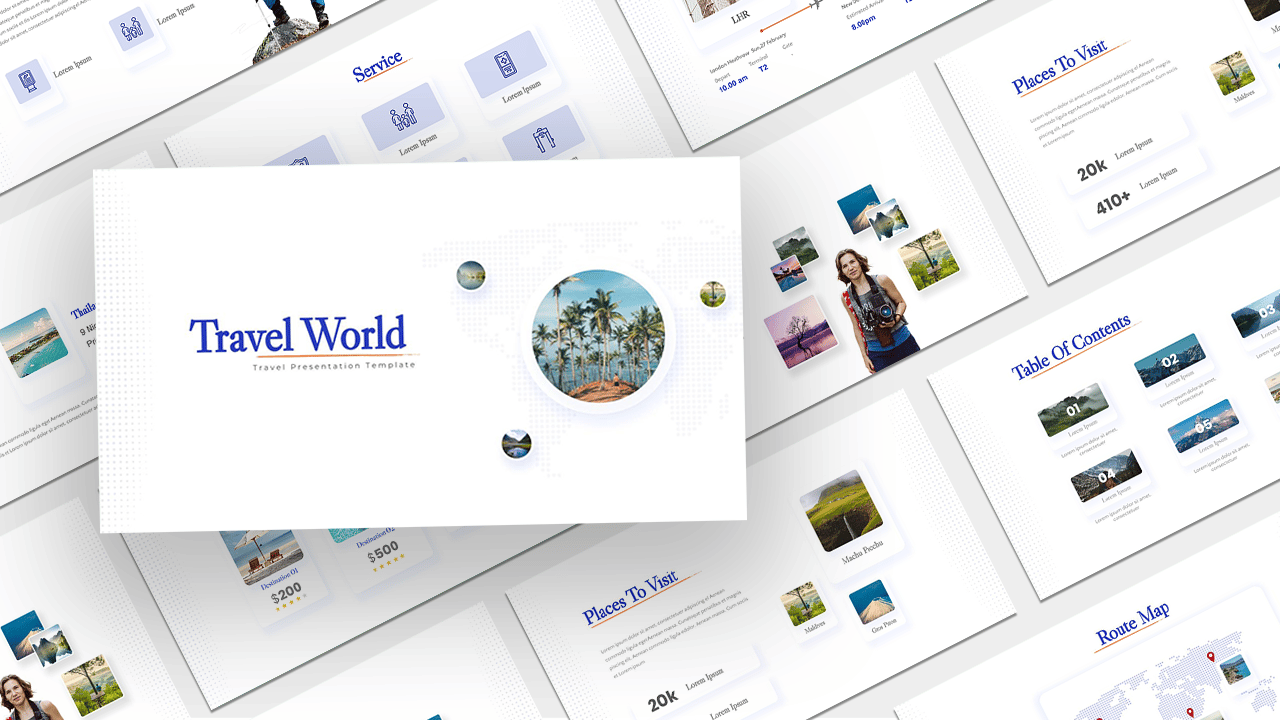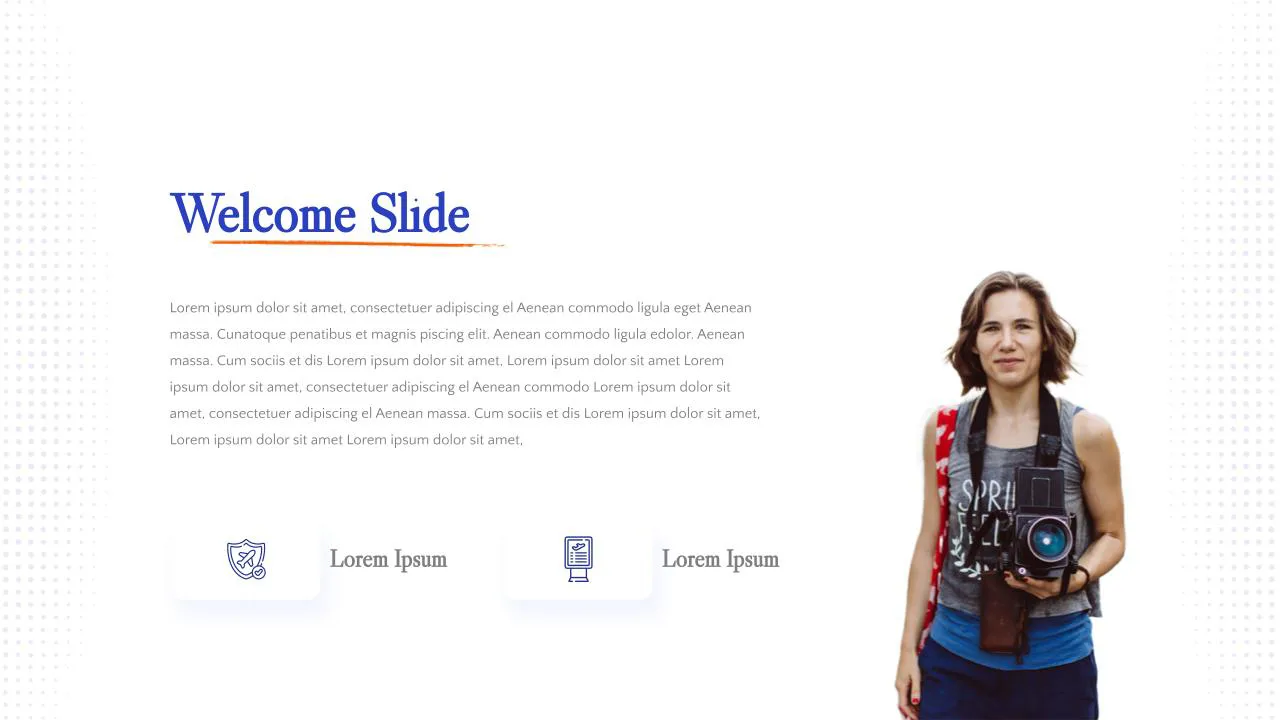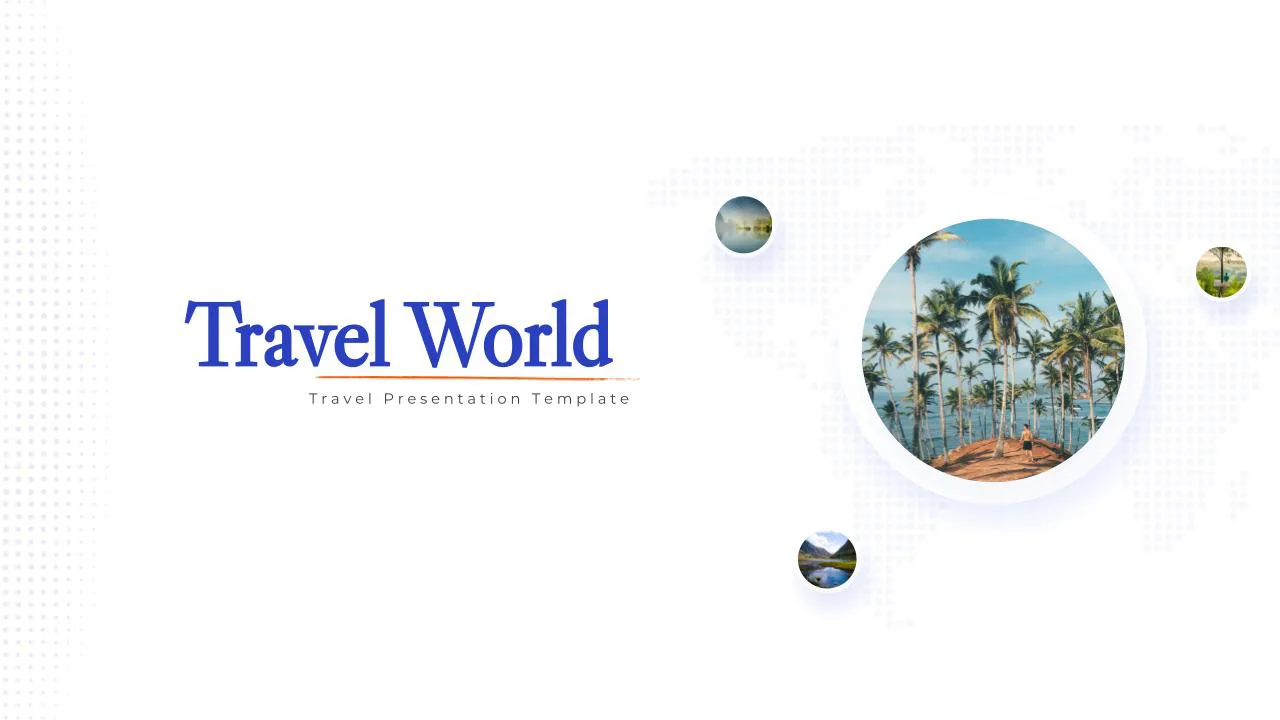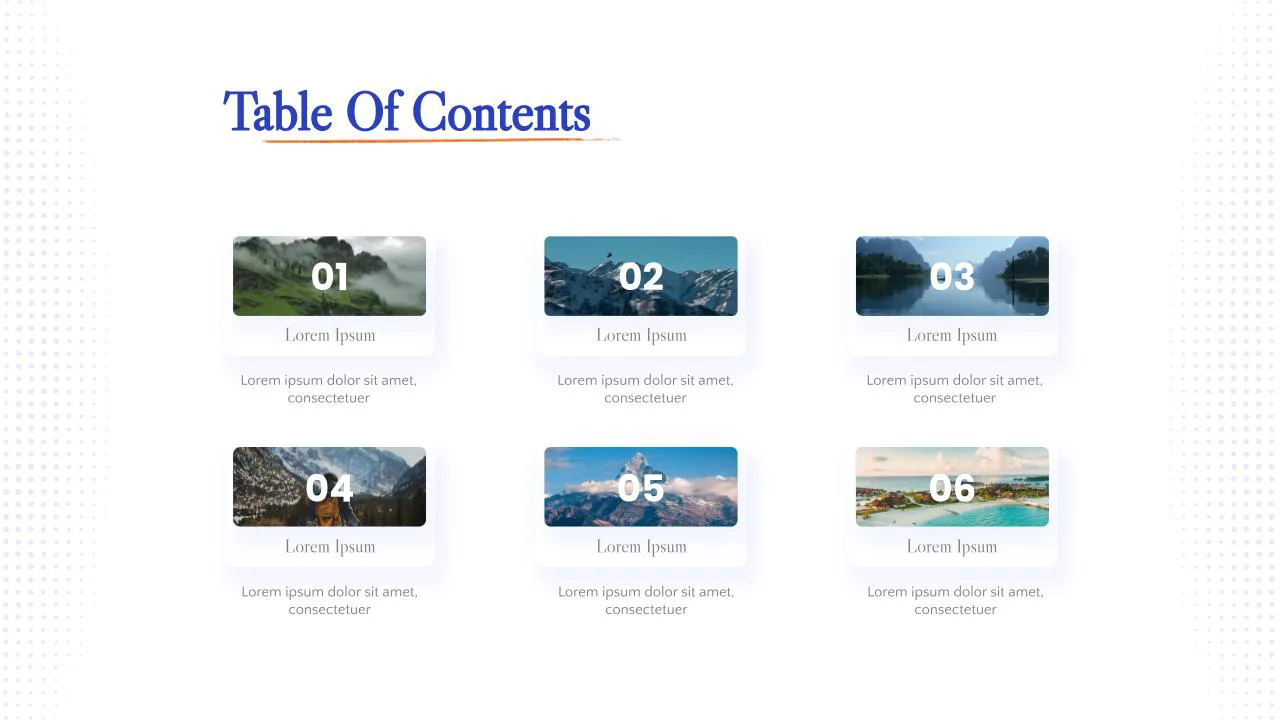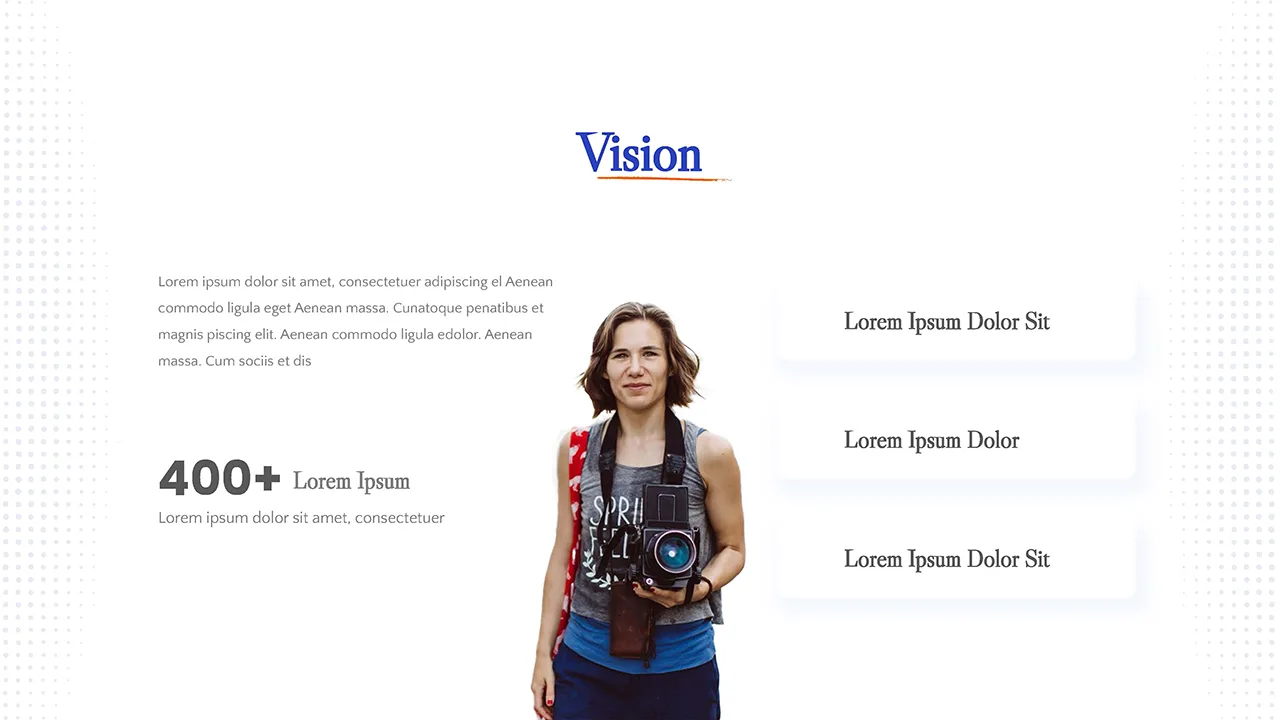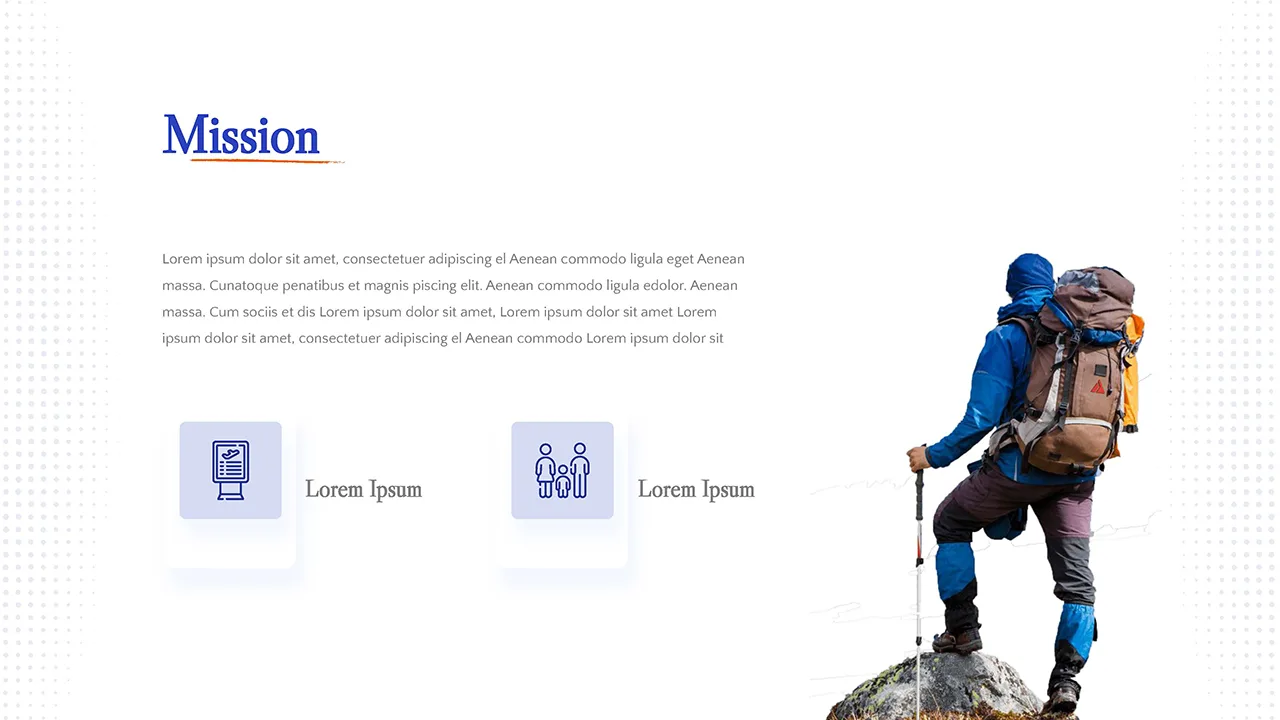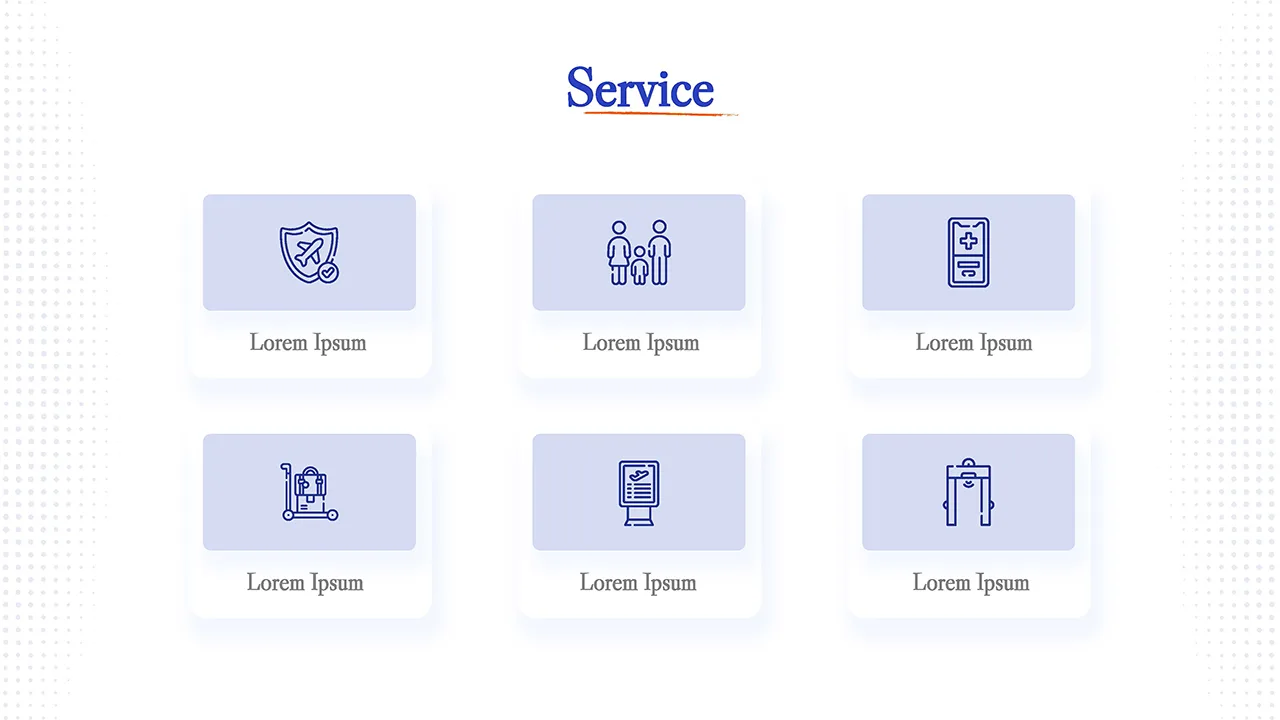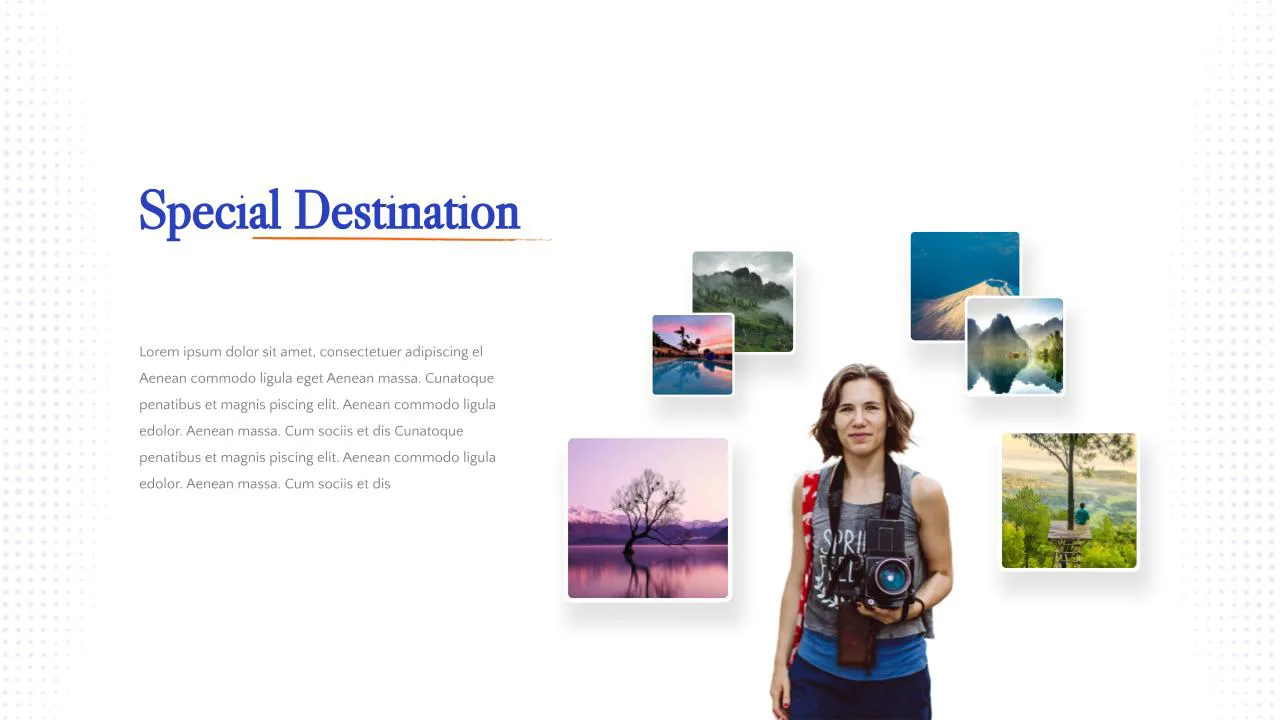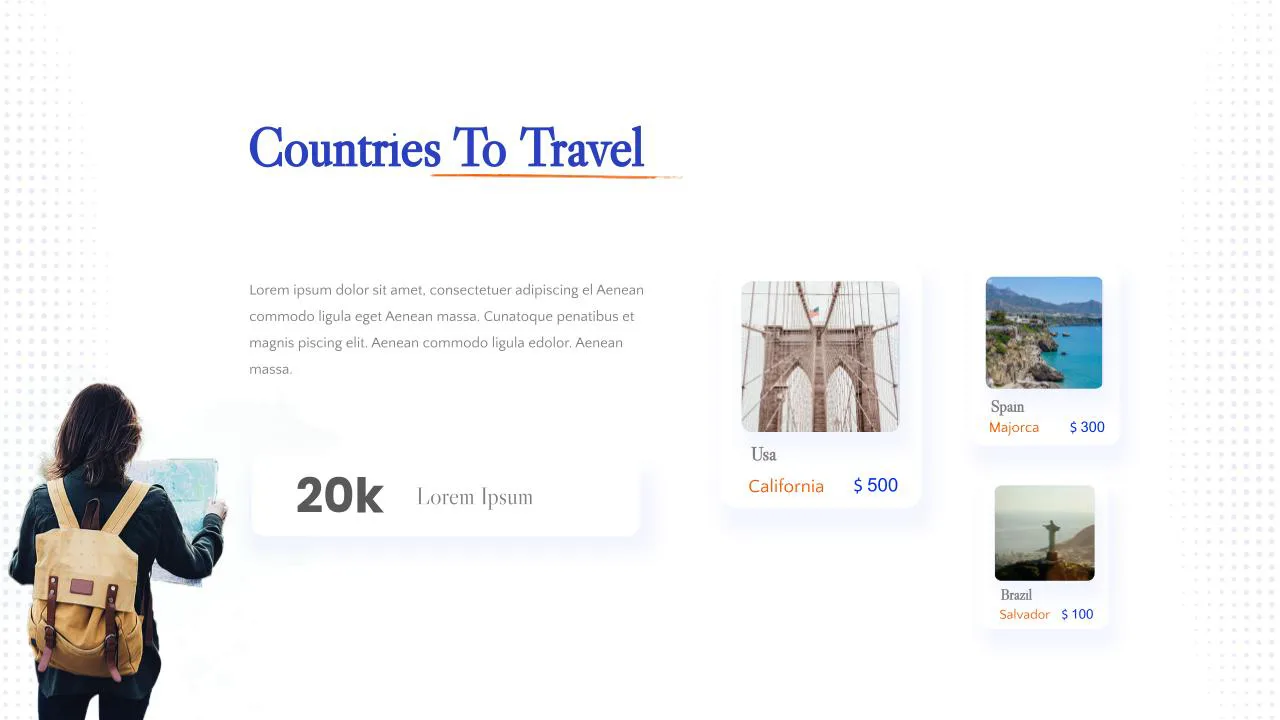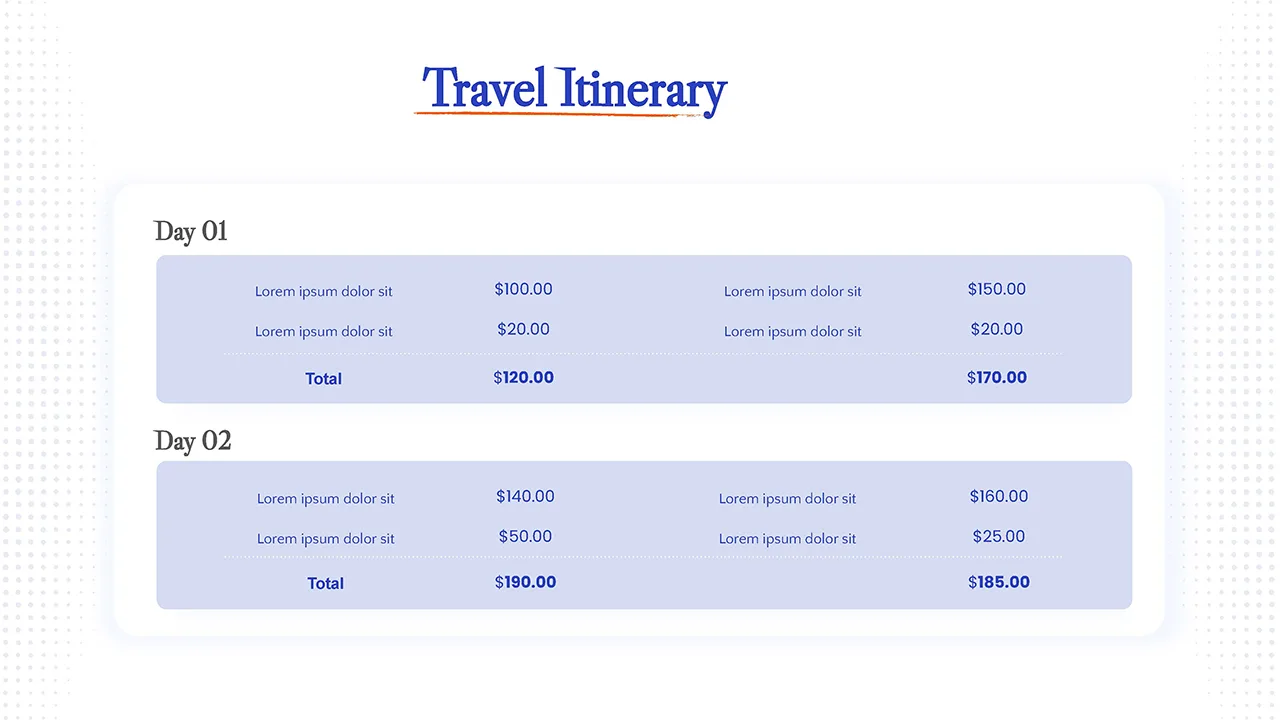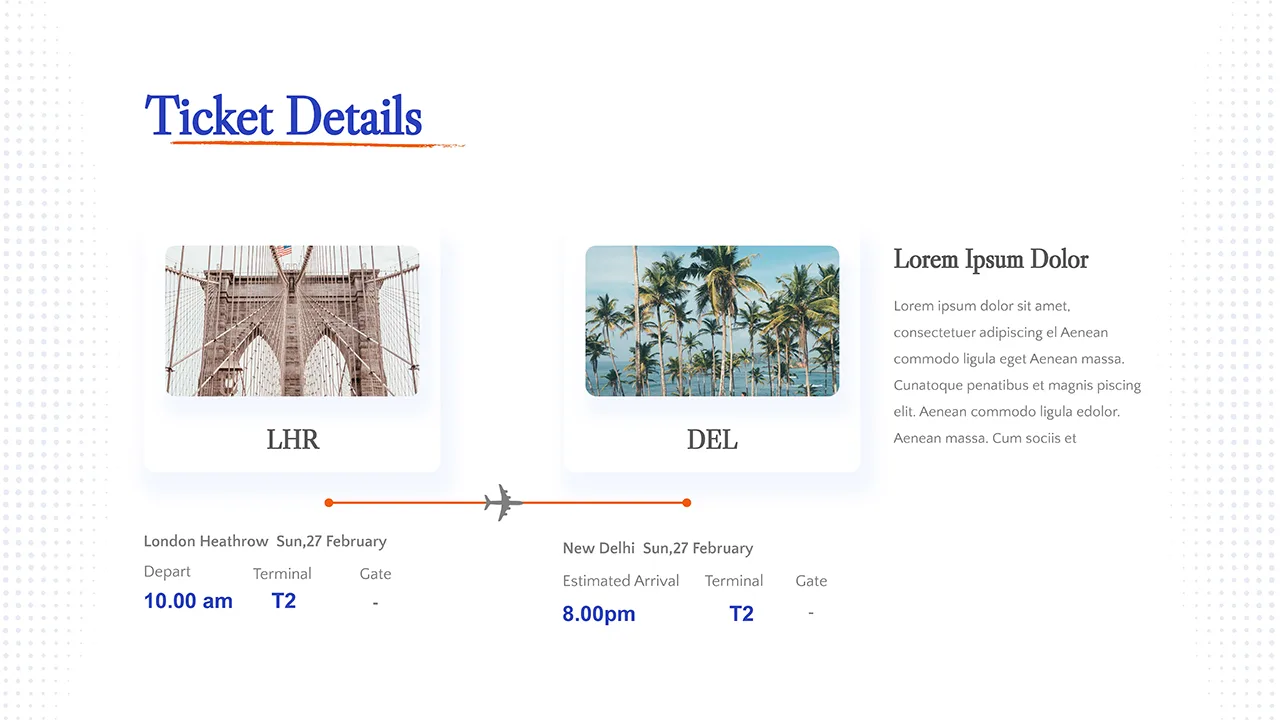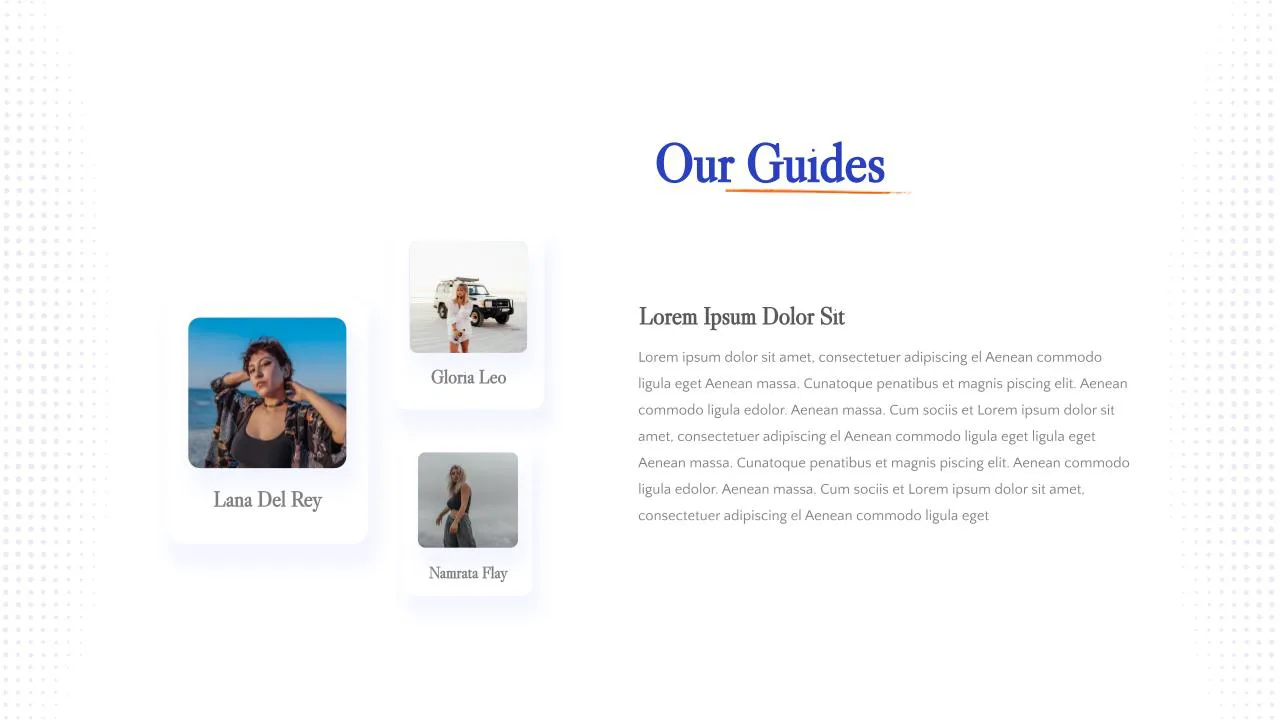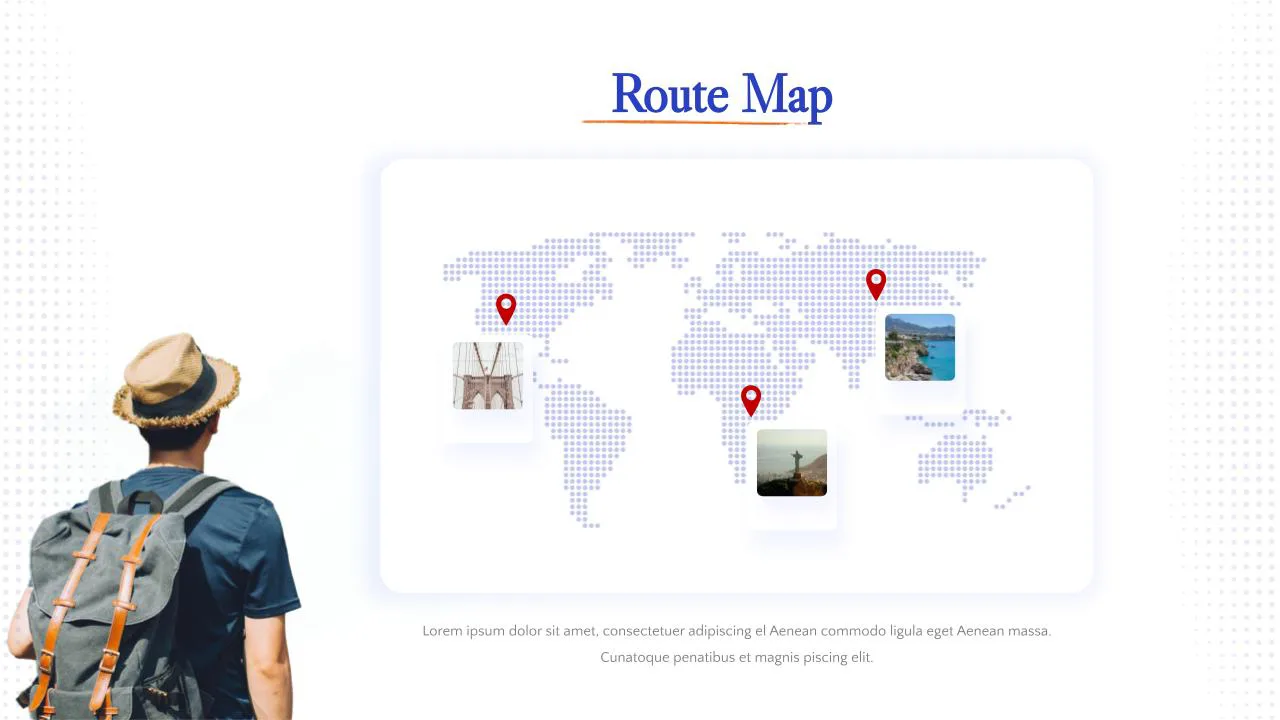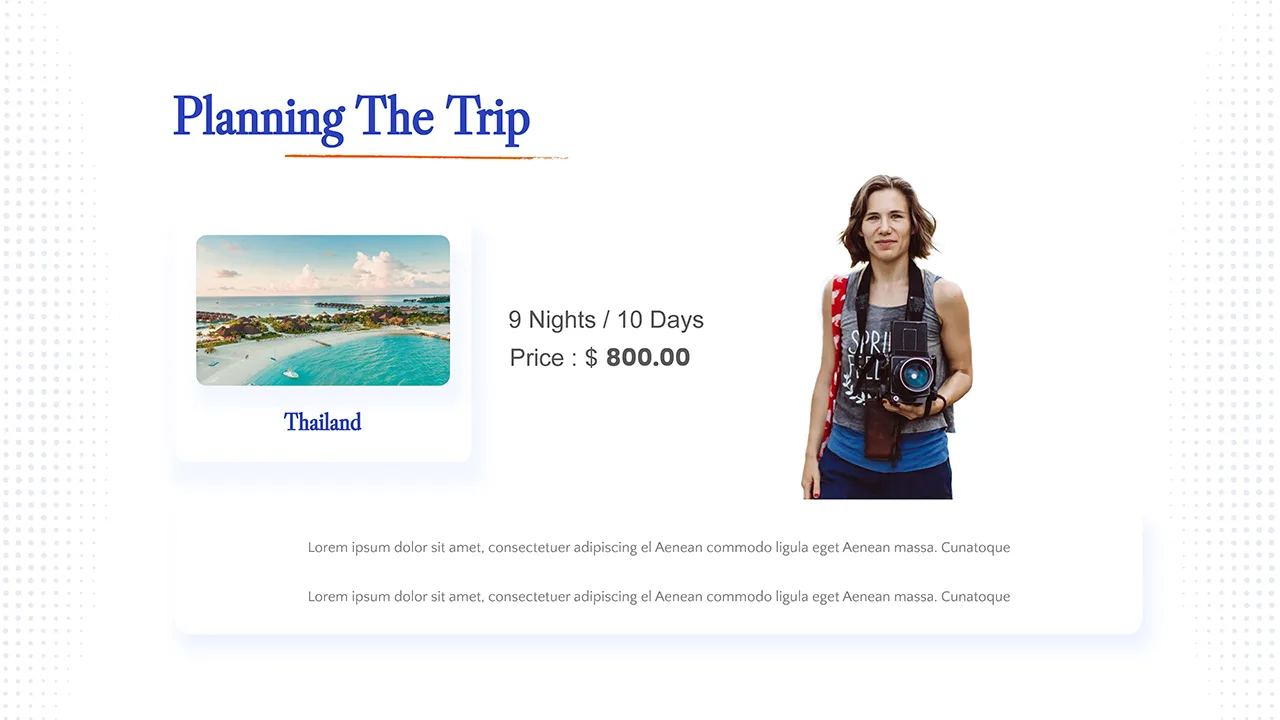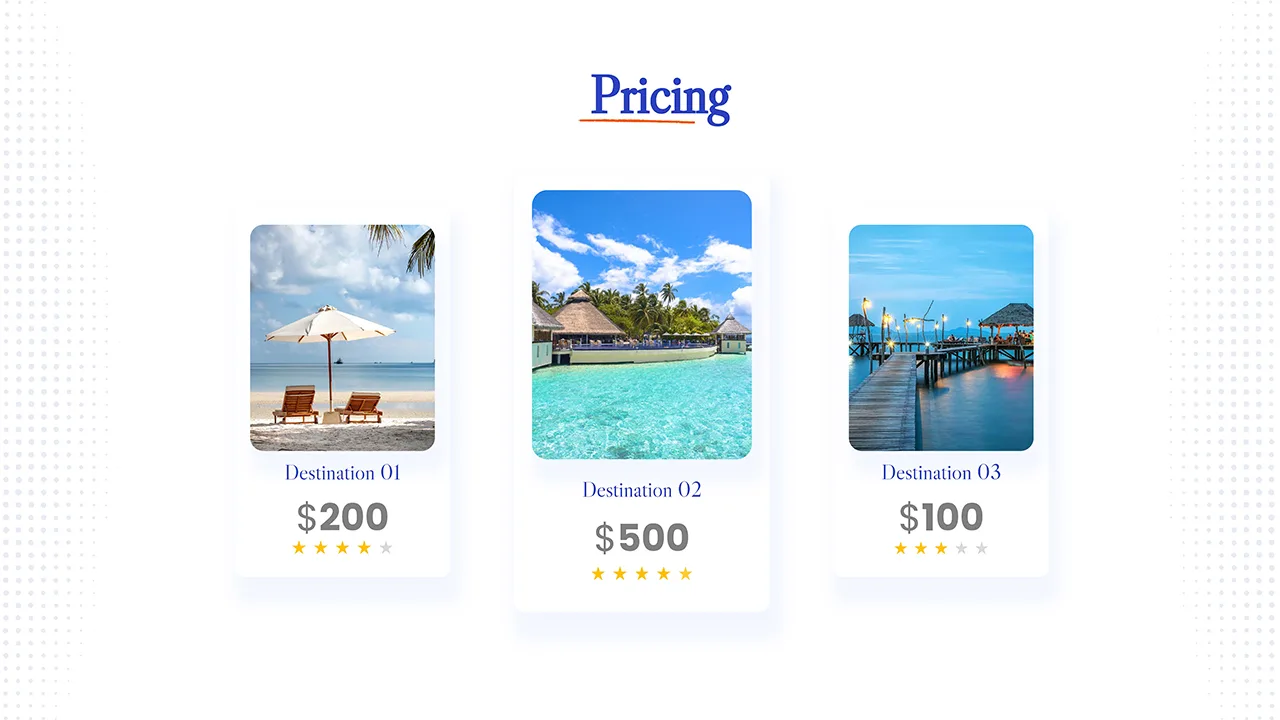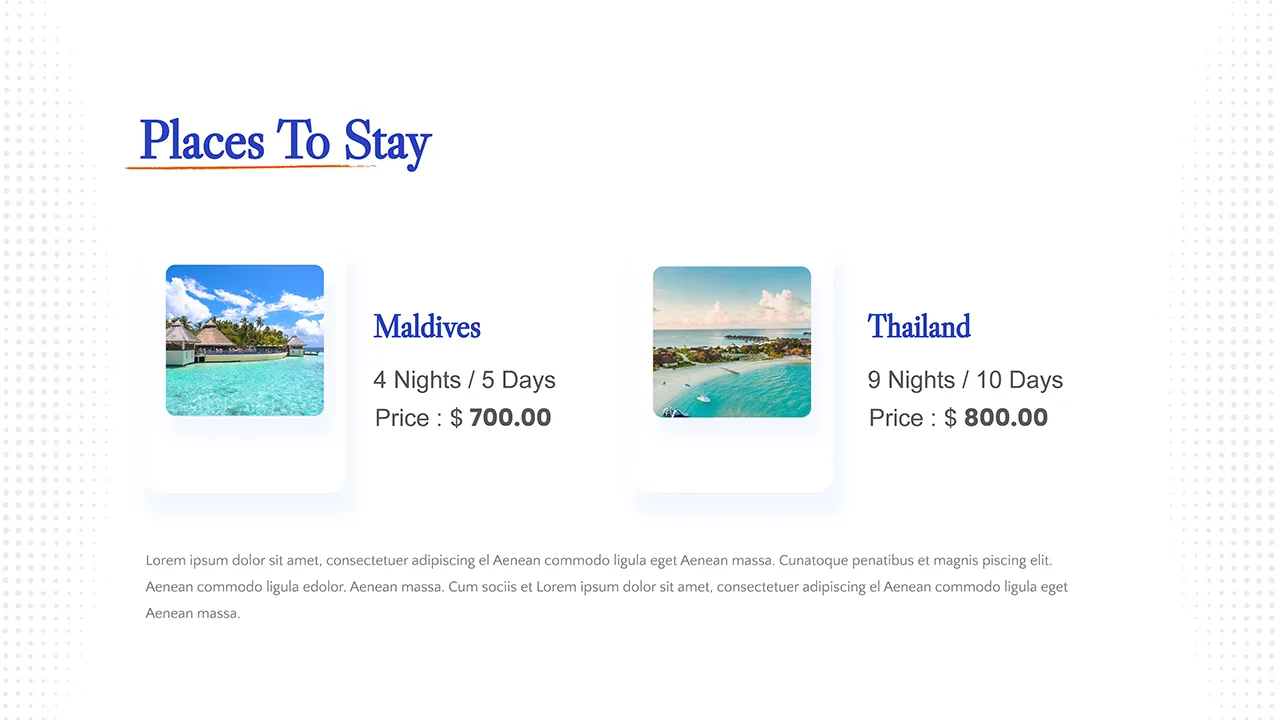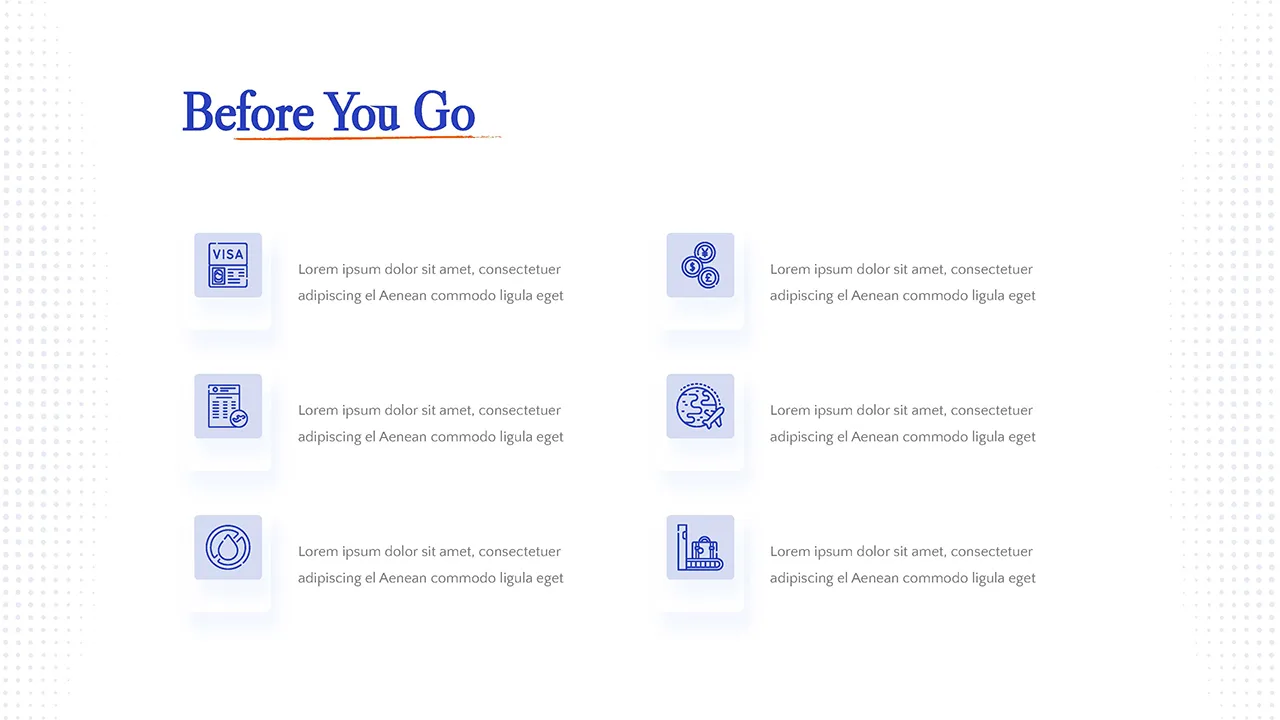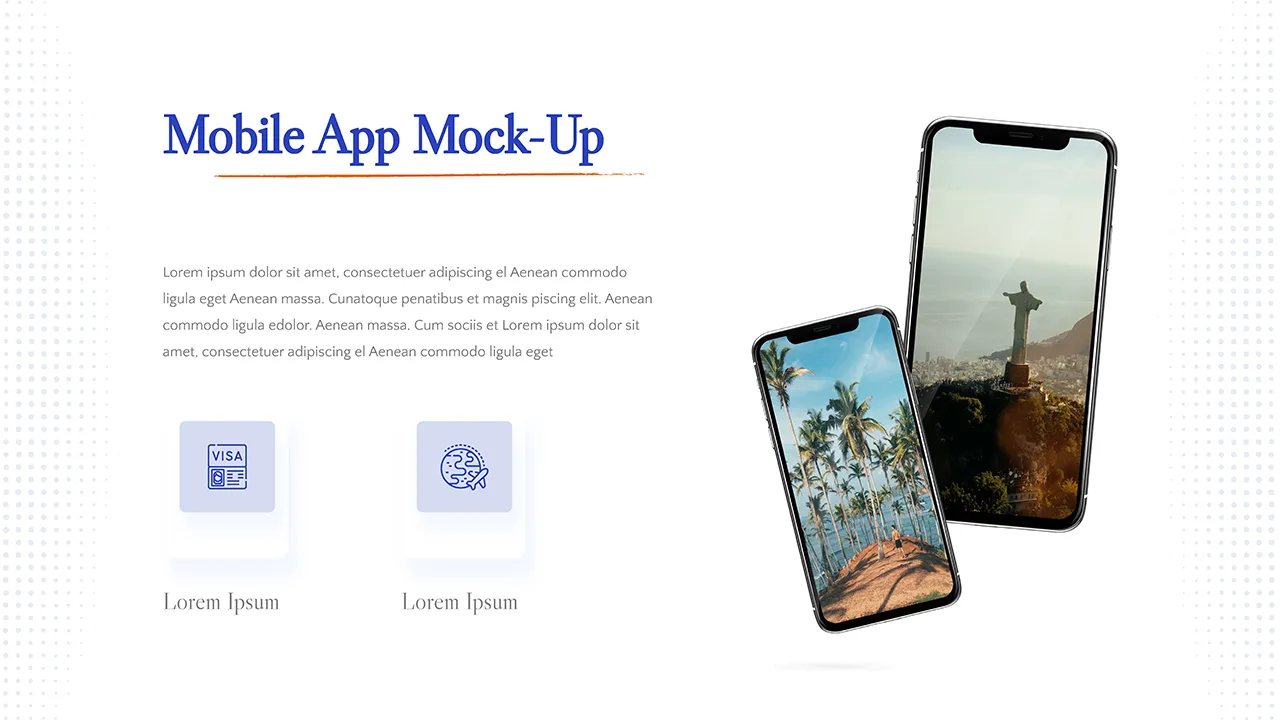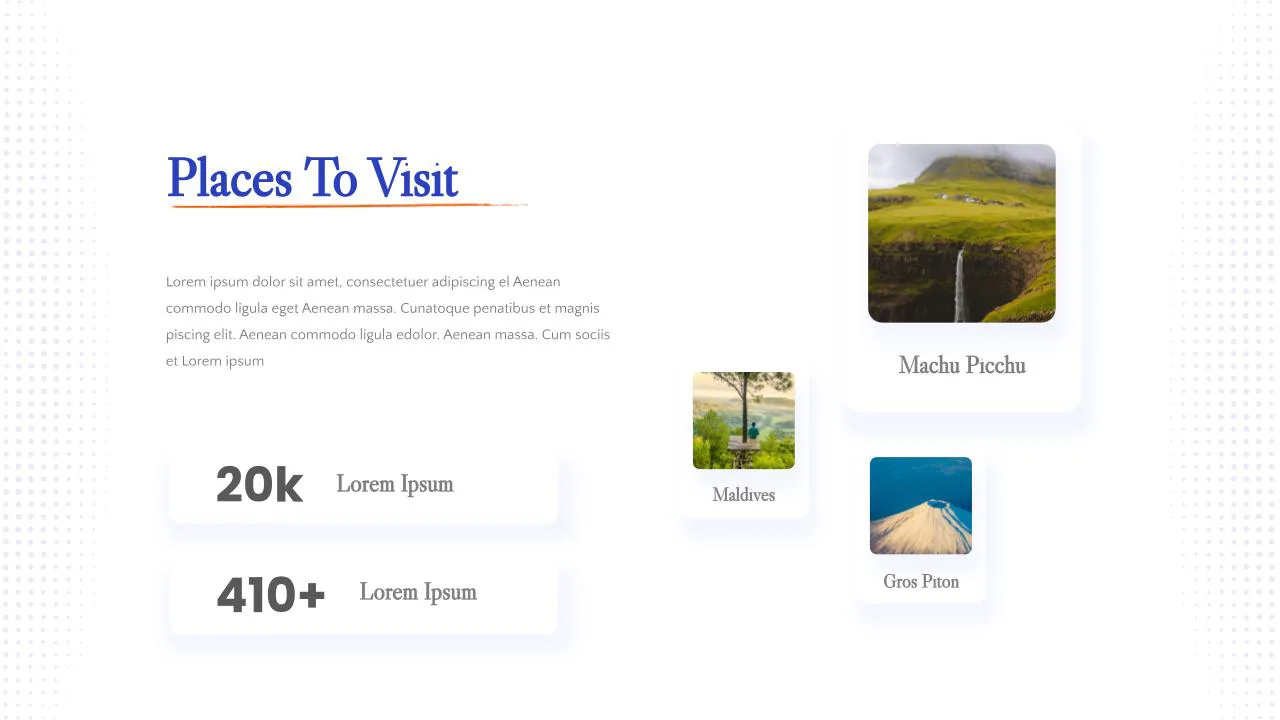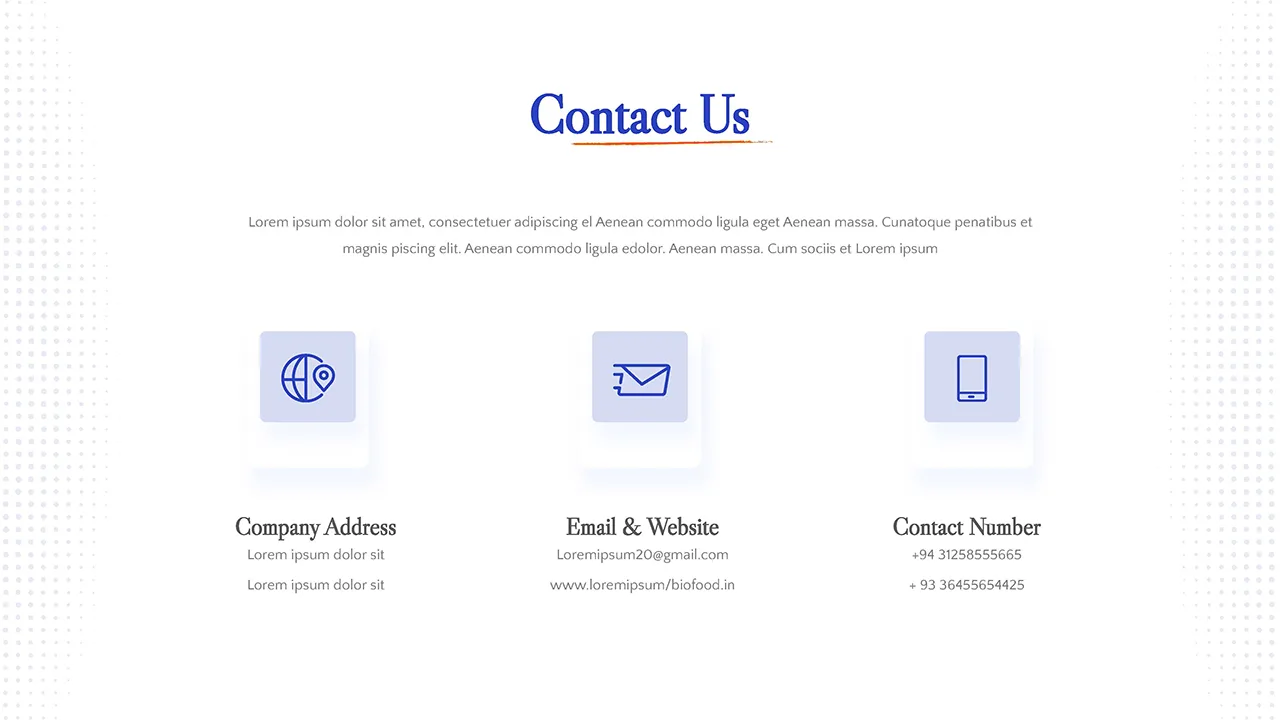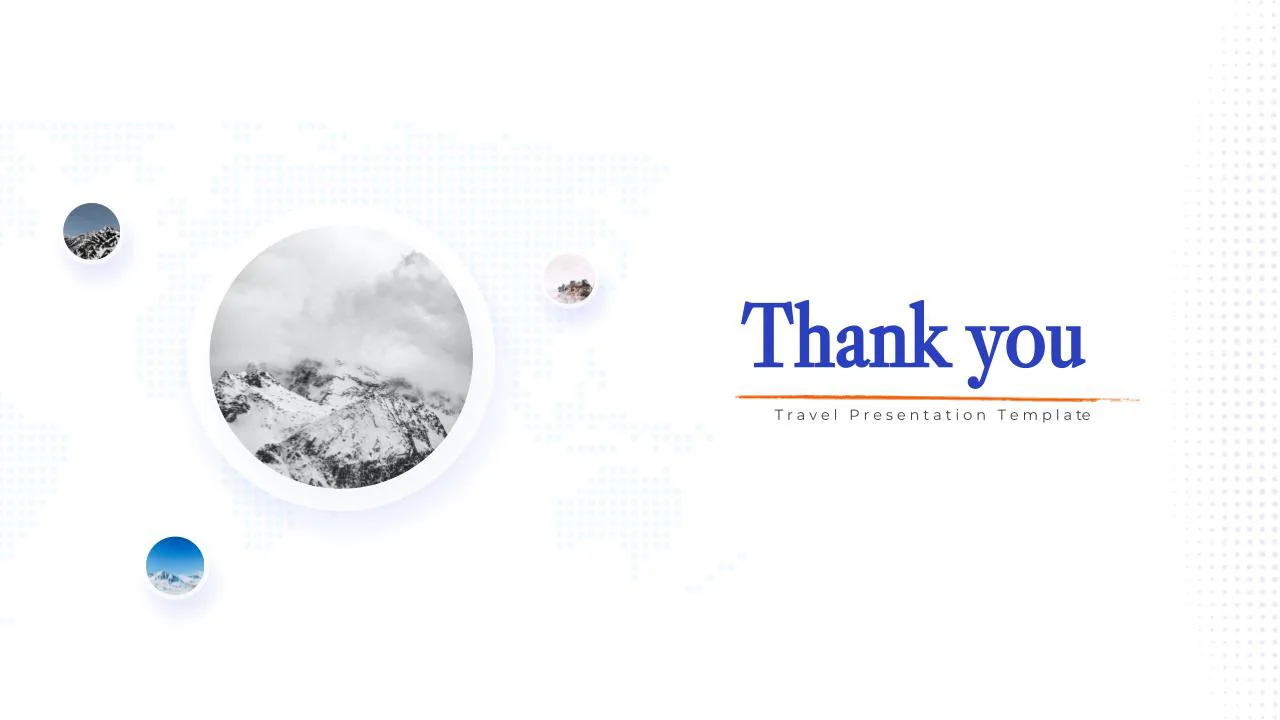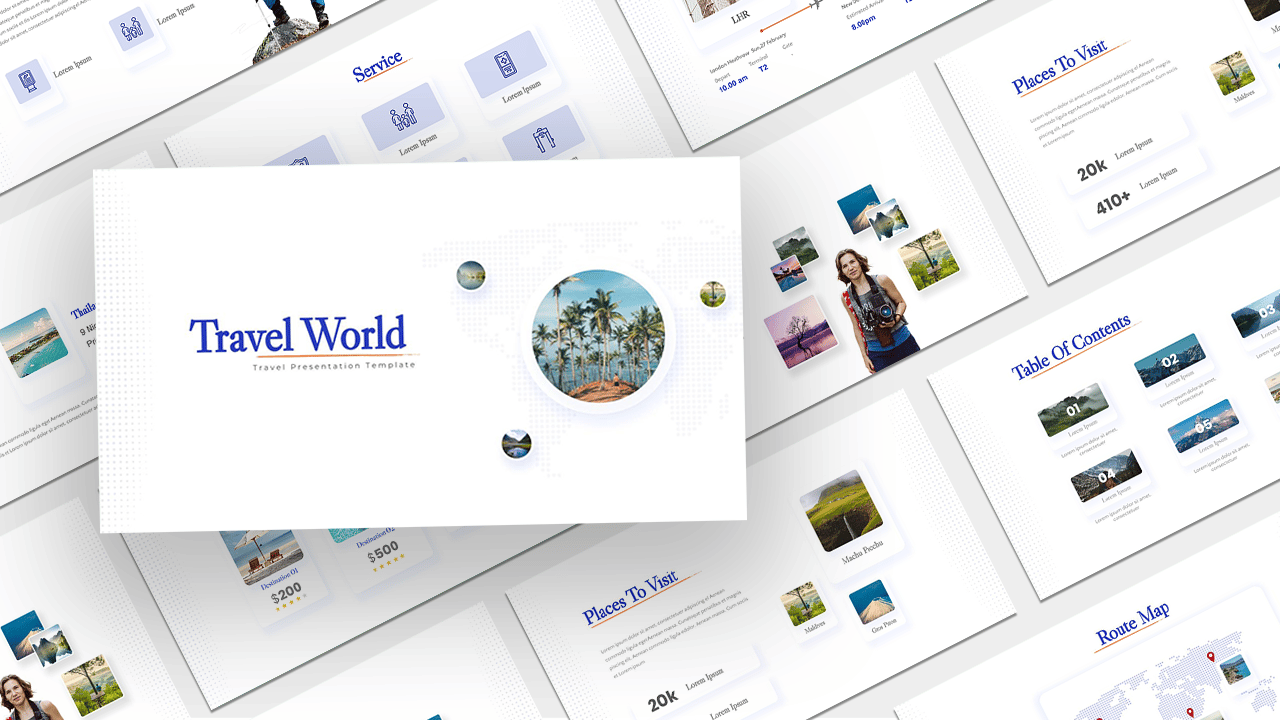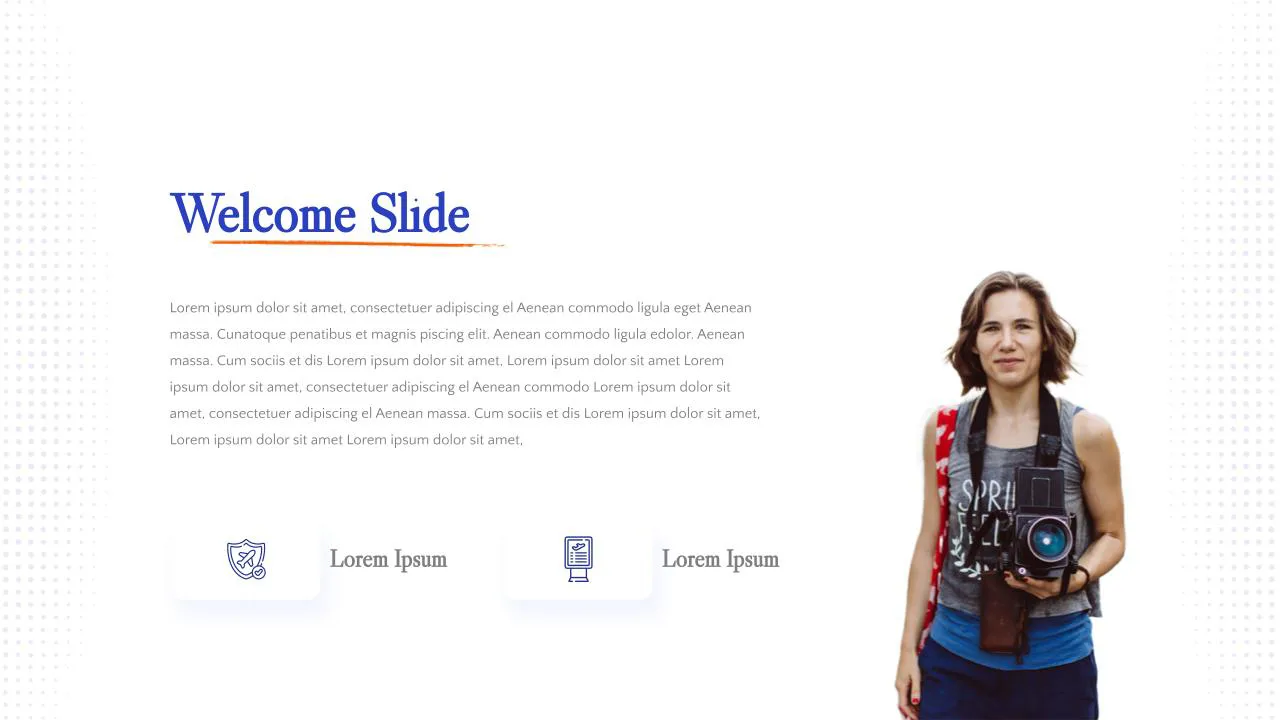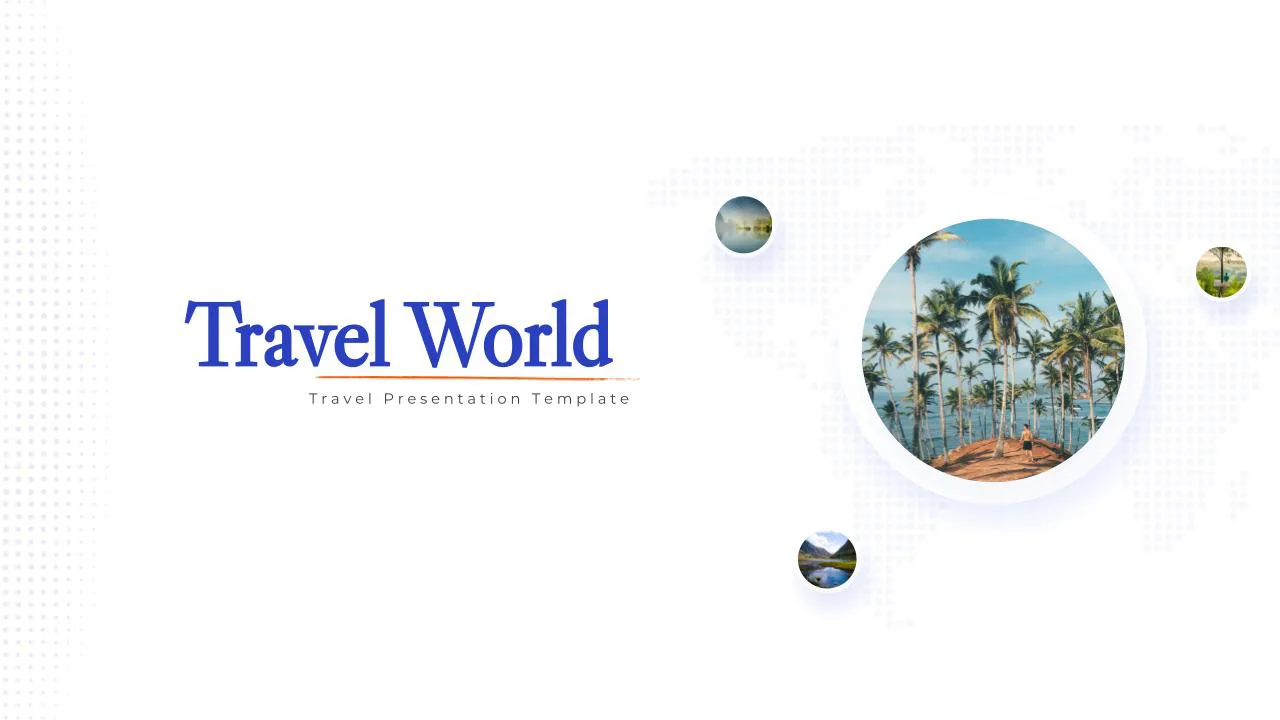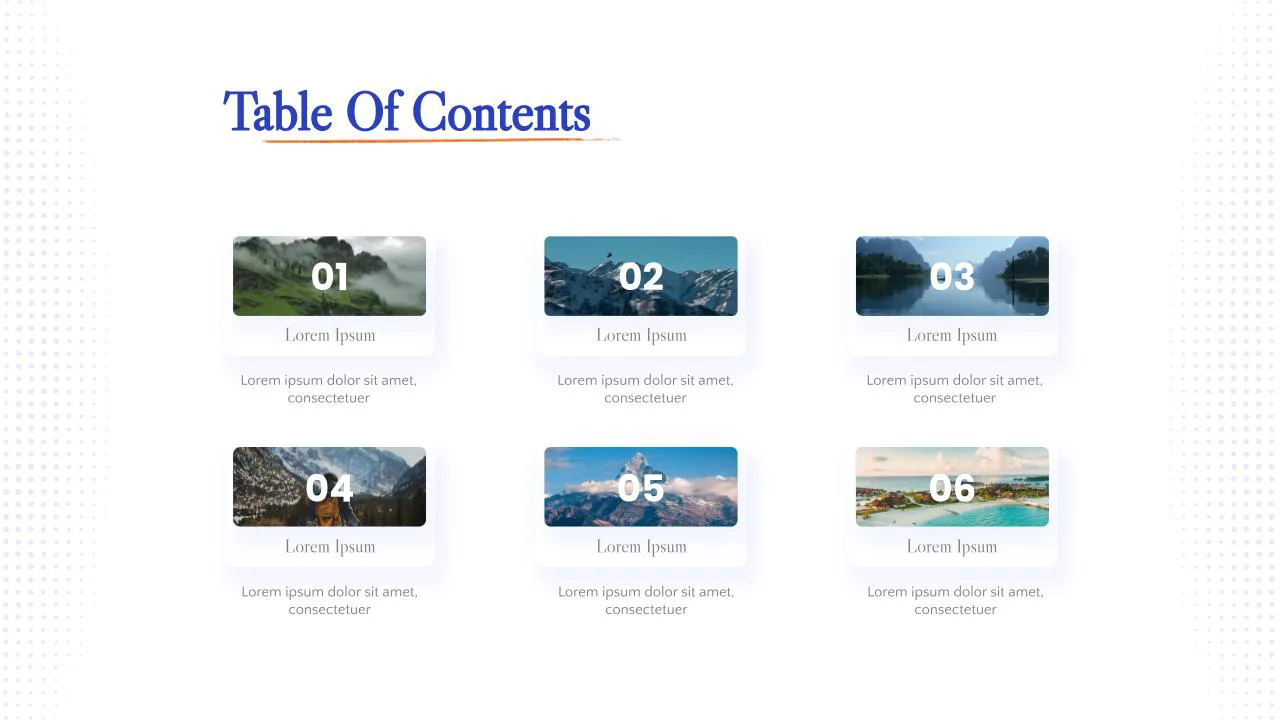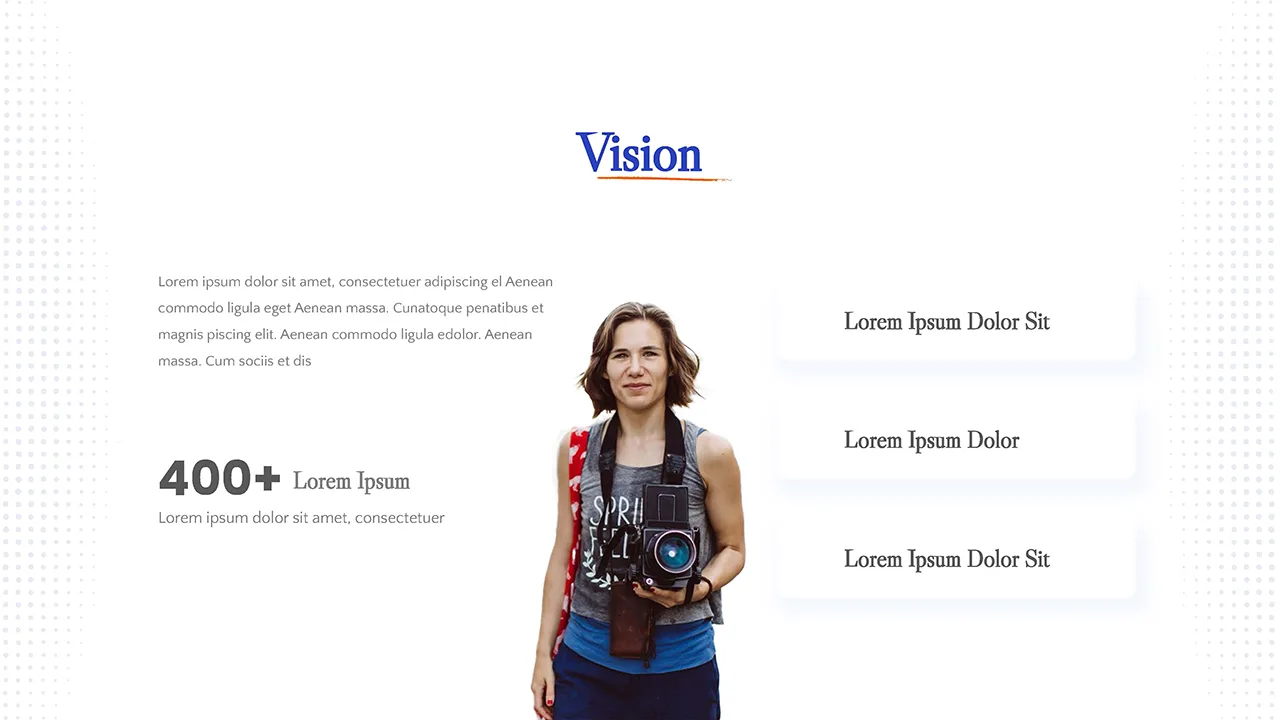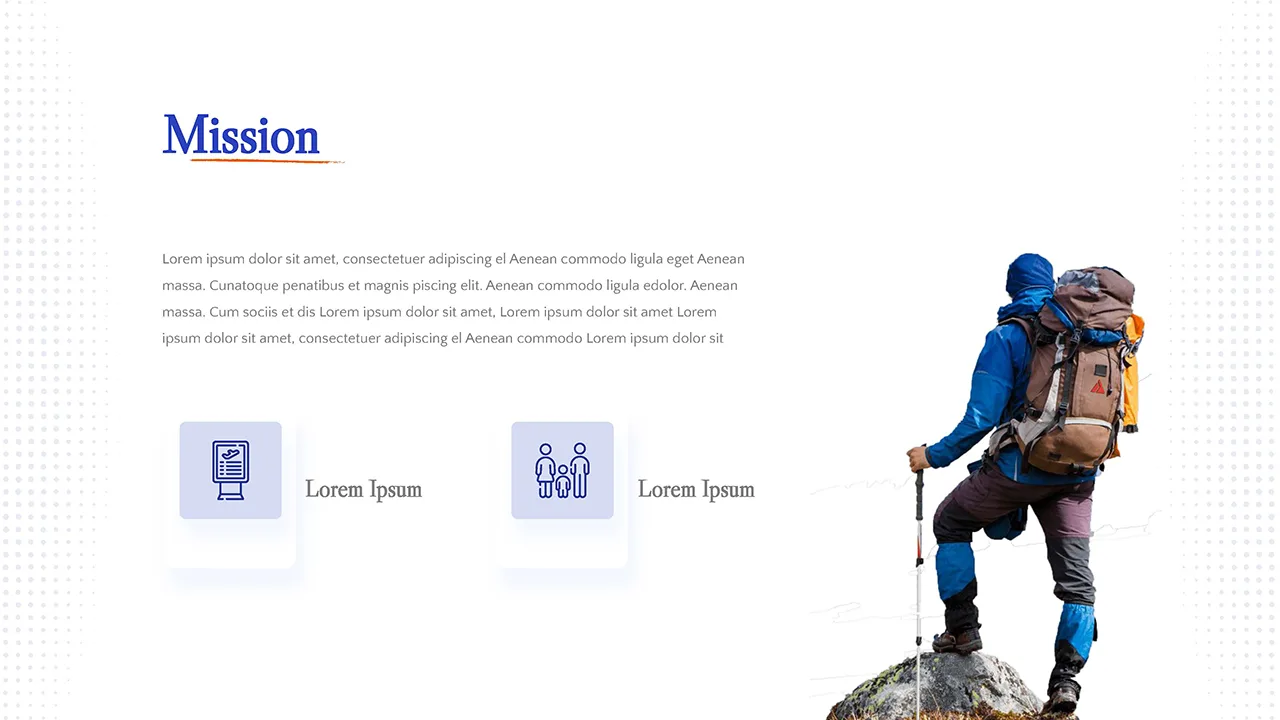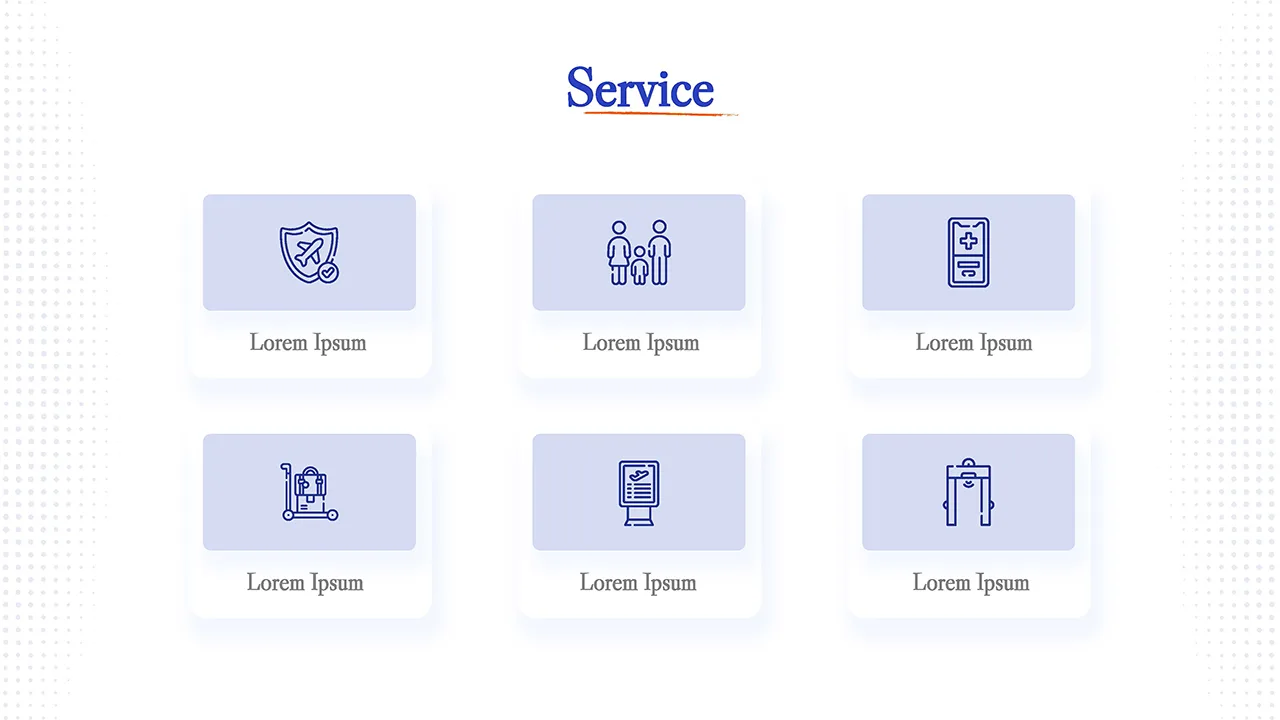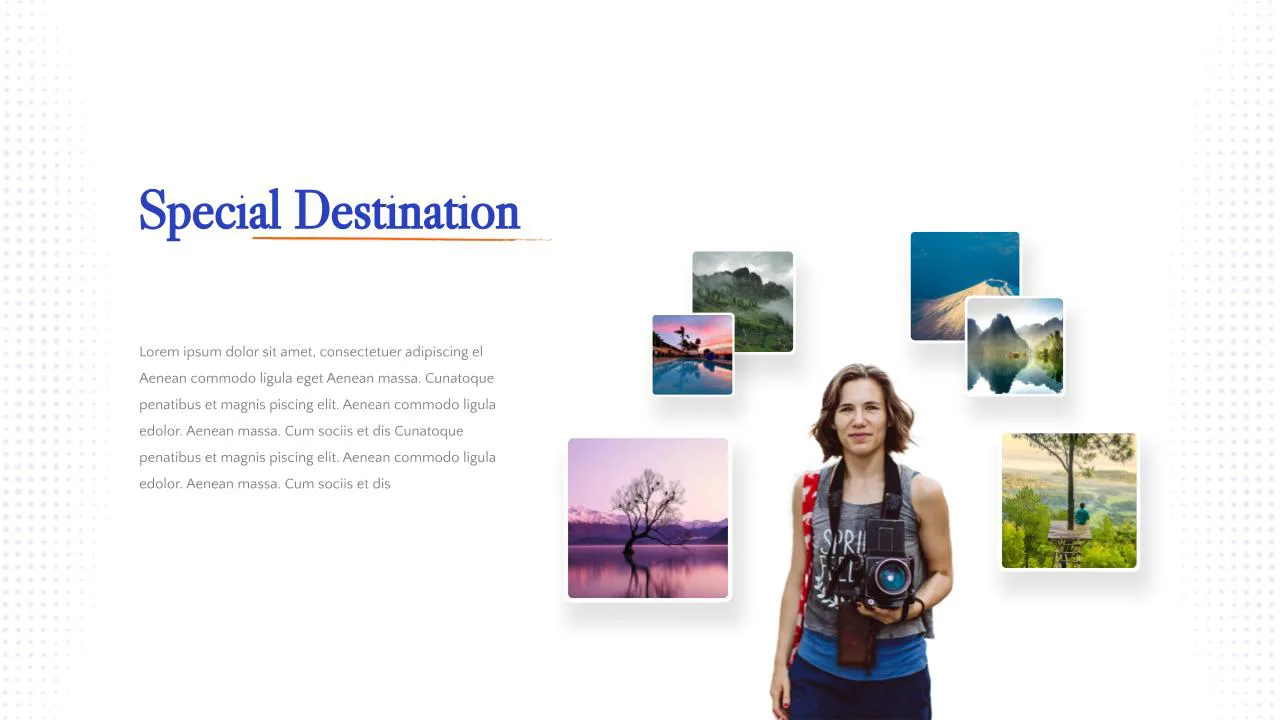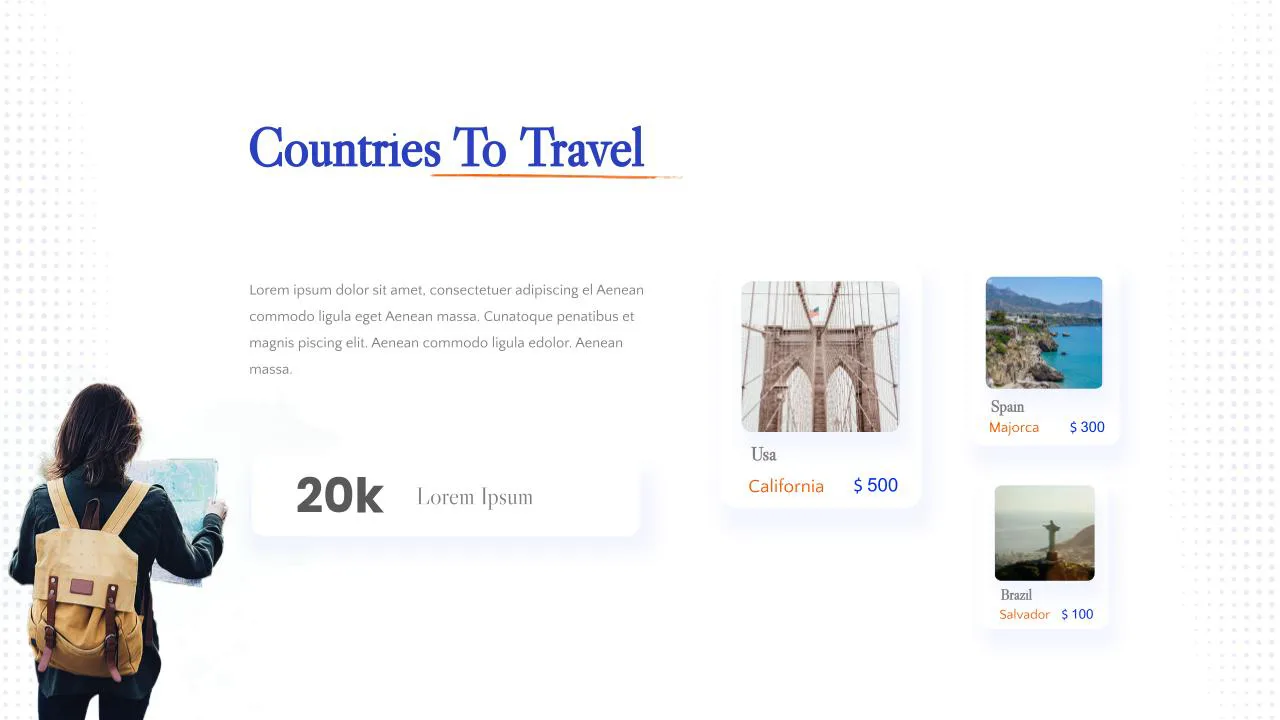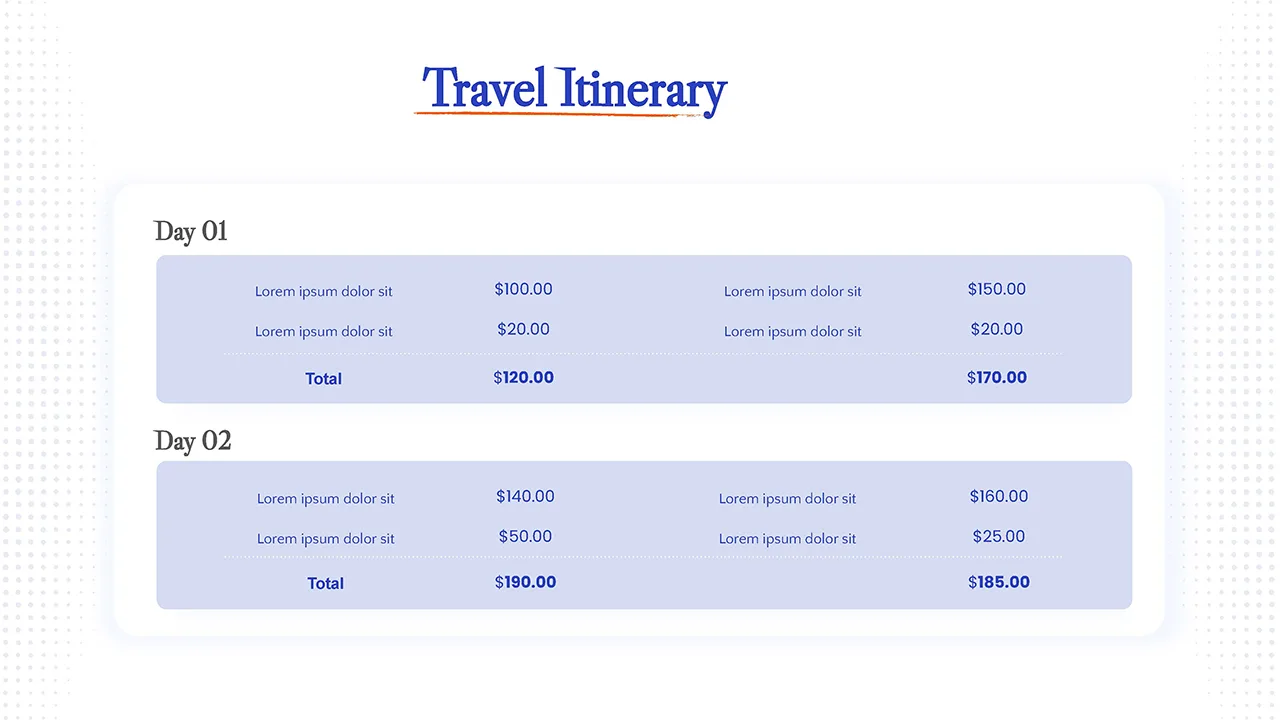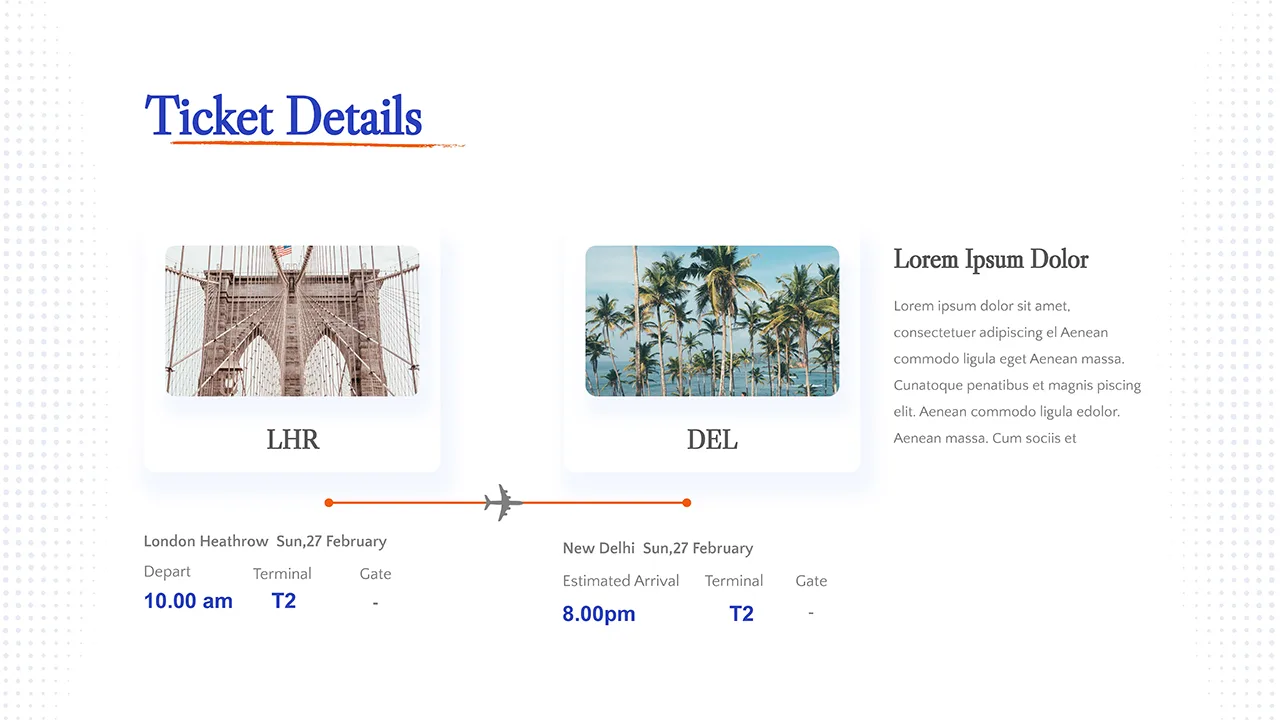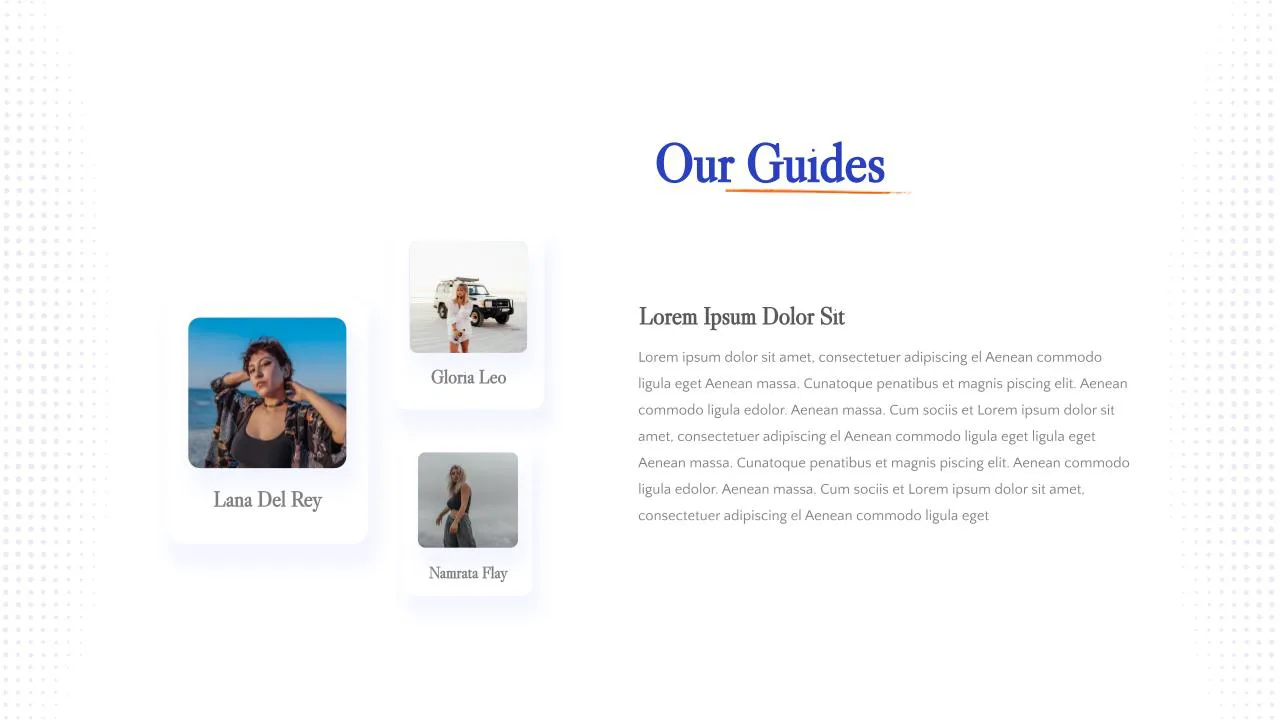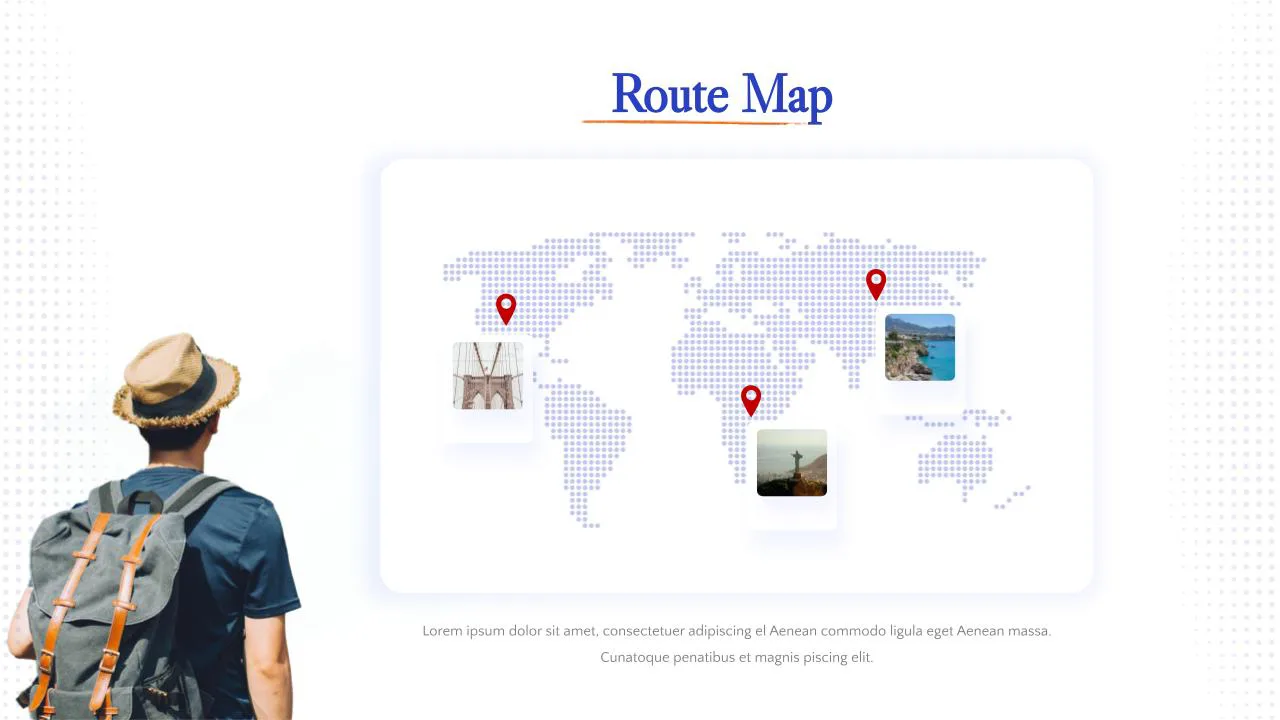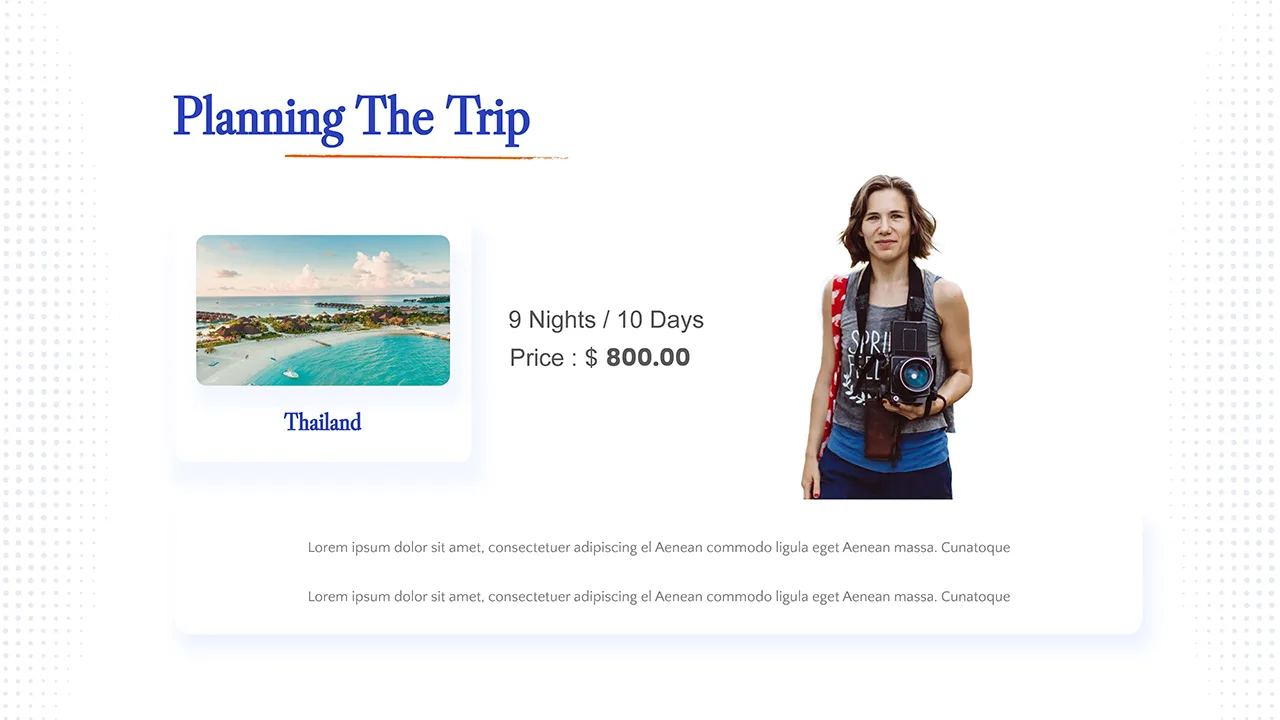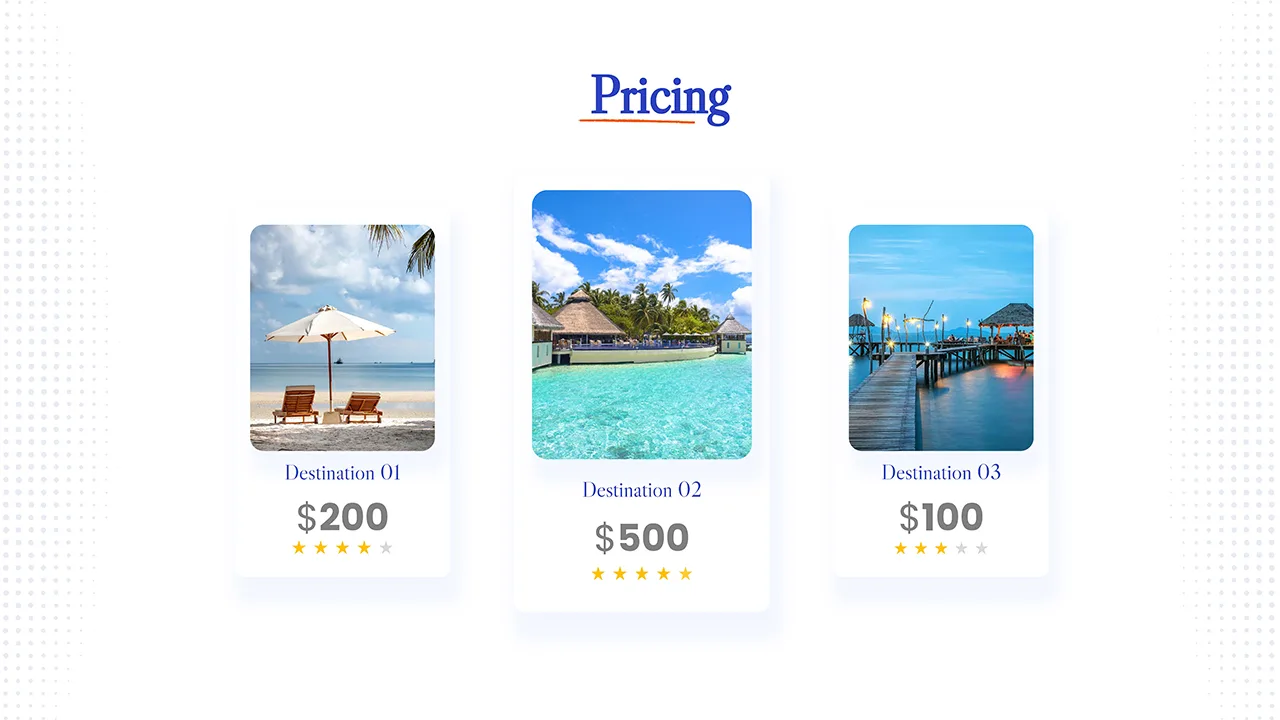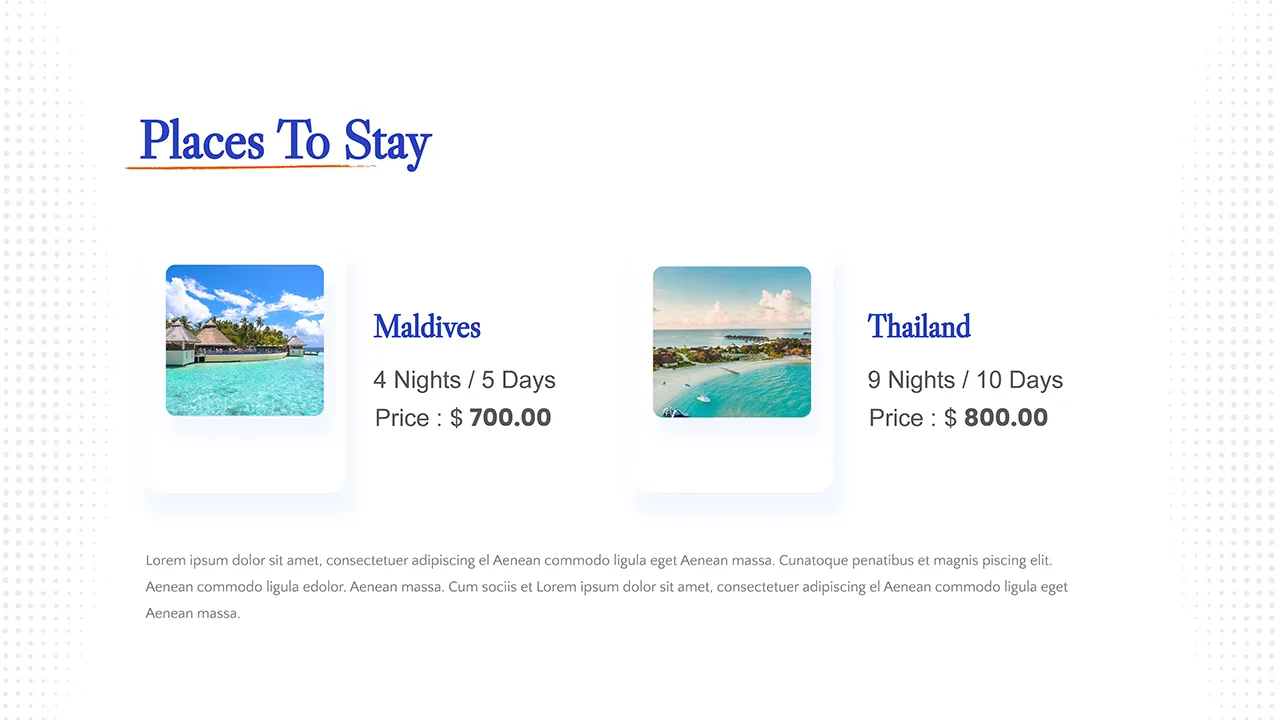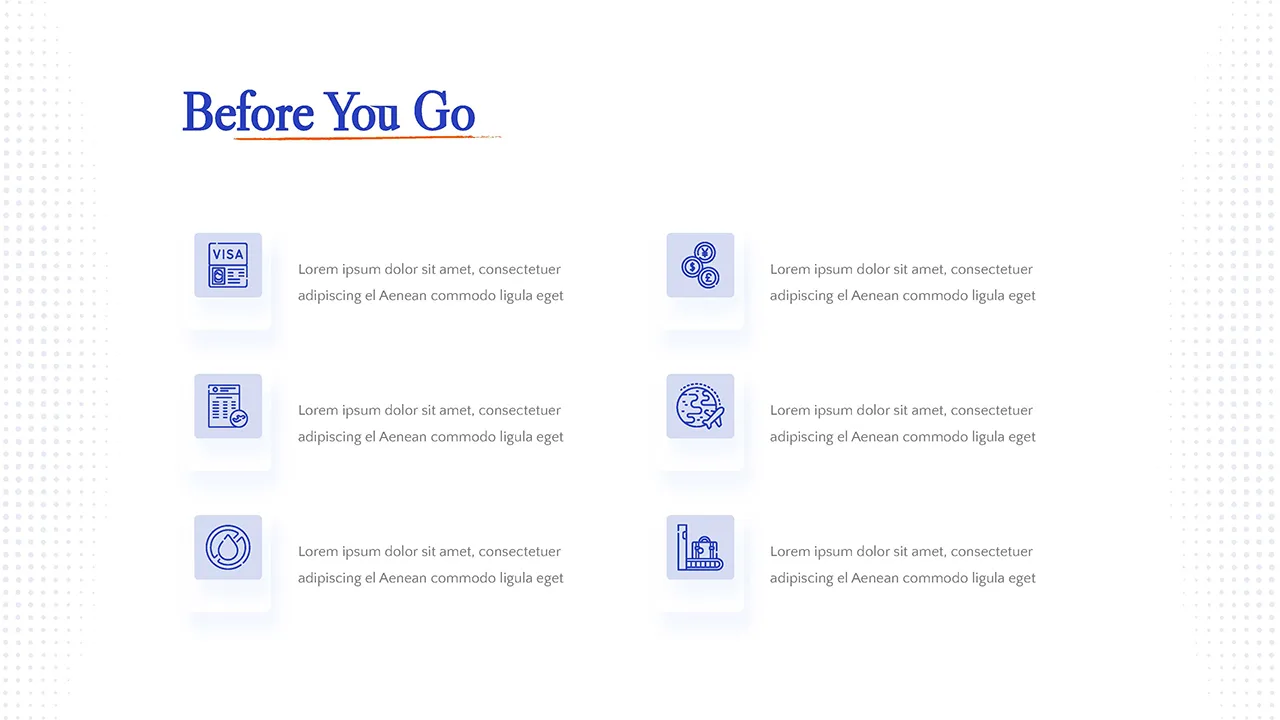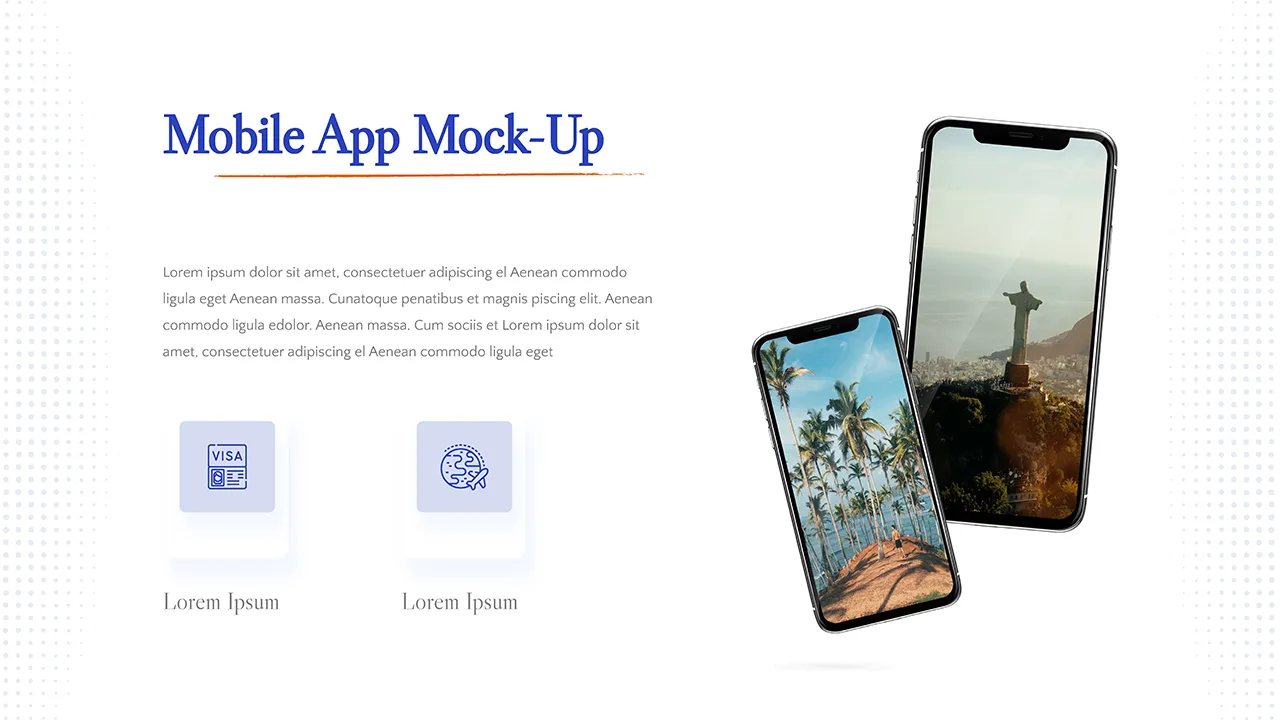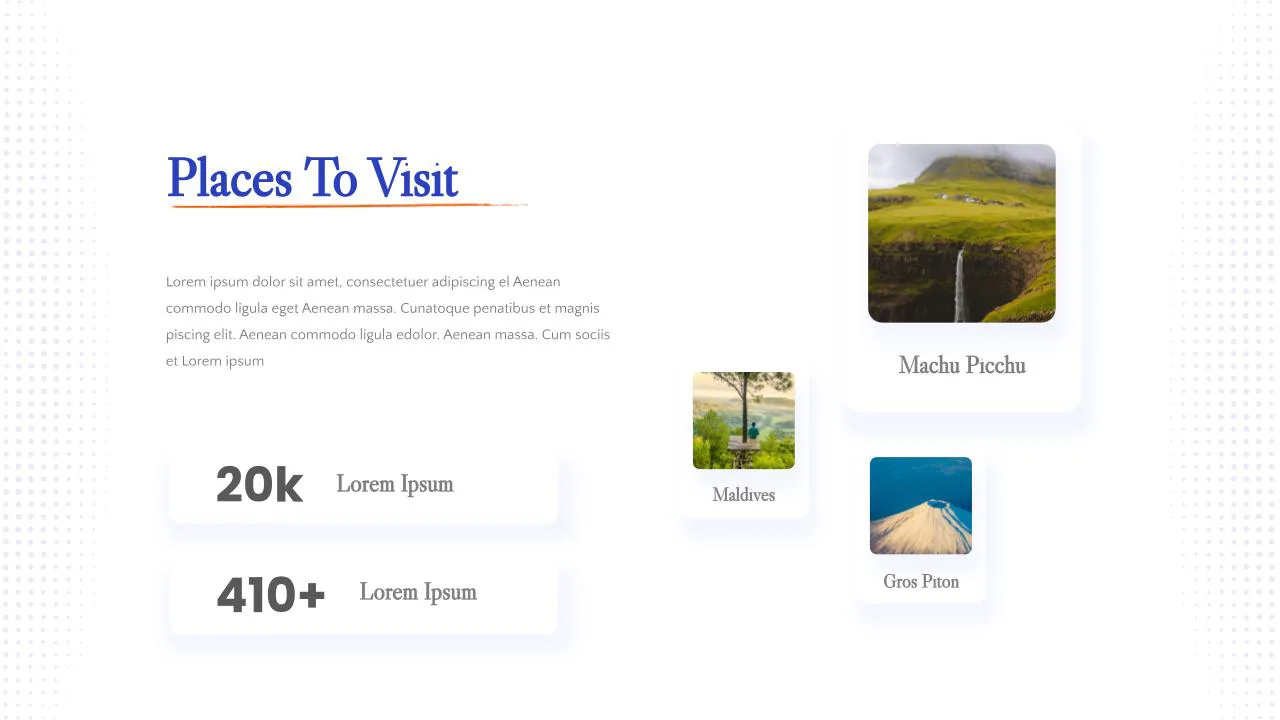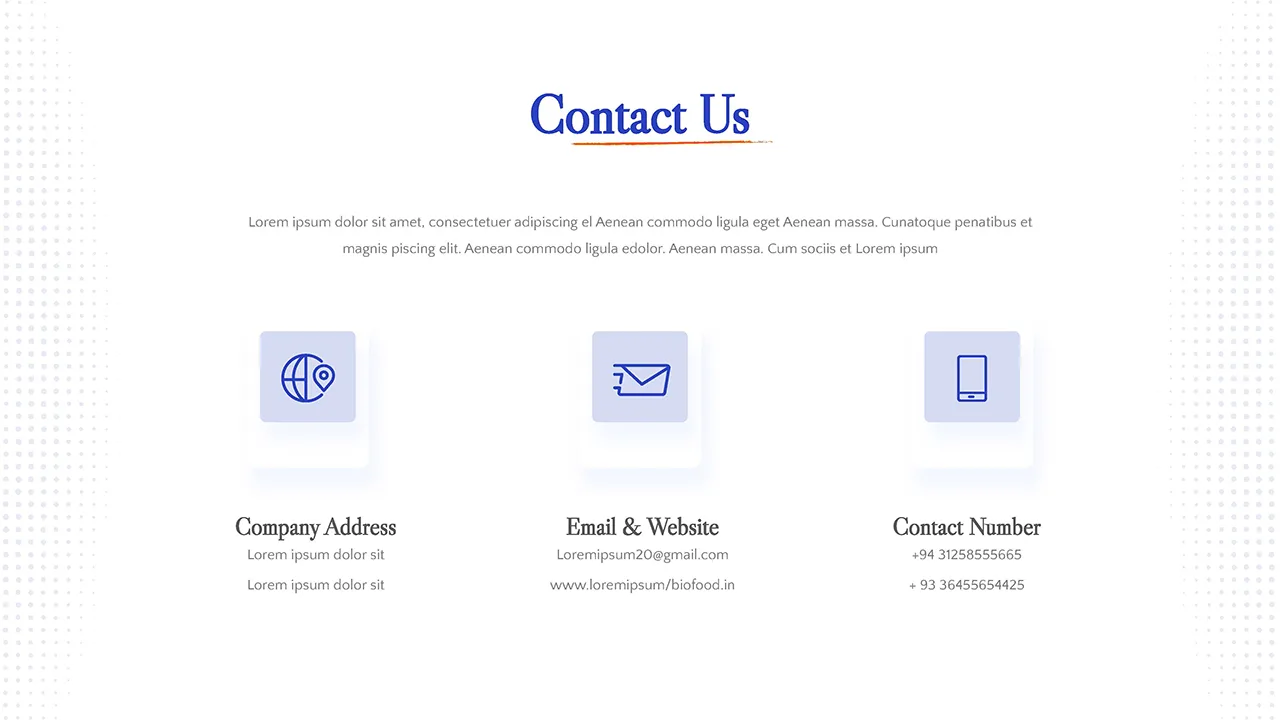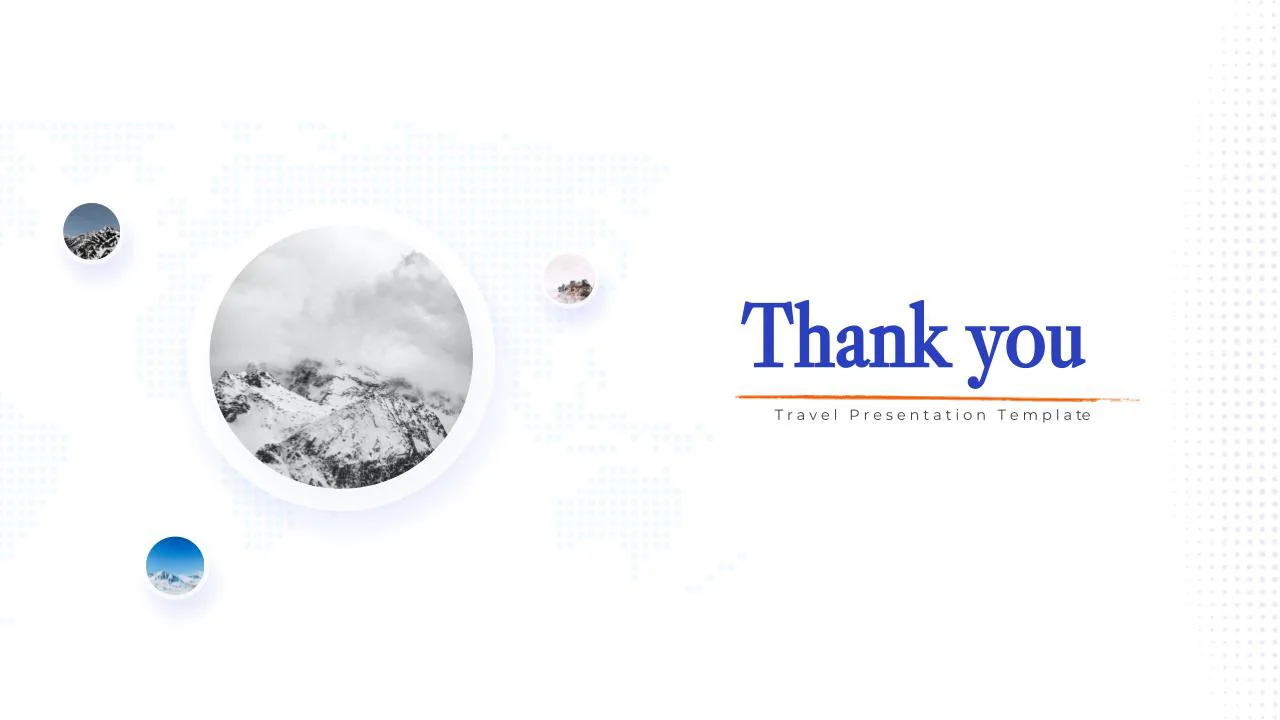 Explore the serene beauty of nature, hear the amazing stories of historical places and monuments, and wander in the valleys and forests. The world is just like an open book; there are many things to explore, study, and share. Increase your business opportunities with ready-to-present templates from SlideKit. Attract your customers and tell them great travel stories with these google slides travel templates. All these are specially designed for travel agencies and tourism and travel businesses.
Show your customers the right places to explore, and fill their minds with the excitement of choosing the right decision. This google slides travel presentation template can be used as a travel guide or brochure for your next tour package. Or as a business presentation for your next business partner.
Most people travel to get a fresh mind and to get relief from their busy schedules. In contrast, some may travel to bring new life experiences, some to study and understand the culture and lifestyle of different people. And some to experience the diverse biodiversity, flora and fauna, and climate. This unique travel theme deck of 20 slides will serve their purpose whatever their travel goal.
Everyone loves exploring, so we have built these google slides travel themes to meet the expectations of every individual. You can include the details of your company's vision, mission, and the services you are offering. Also, you can find options to add details such as the countries to travel to and ticket details. In addition, you can see a route map, details of your tour guide, places to stay, pricing of different packages, and more information.
Your customer will not have any further doubts since we have included all the details they need in these slides. In addition, you can provide the options to contact your business and the details of your special destinations, which will help your business become unique and stand in the competition, further increasing your bookings.
We have included some travel infographics and high-quality images in these slides that help to catch the viewer's attention easily. All the slides are easy to edit and fully customizable so that you have the freedom to choose your styles. The vibrant and attractive images of different travel destinations and the solid white background in each slide keep the audience engaging. So why keeps waiting? Download this travel theme google slides now and make your presentations more attractive.