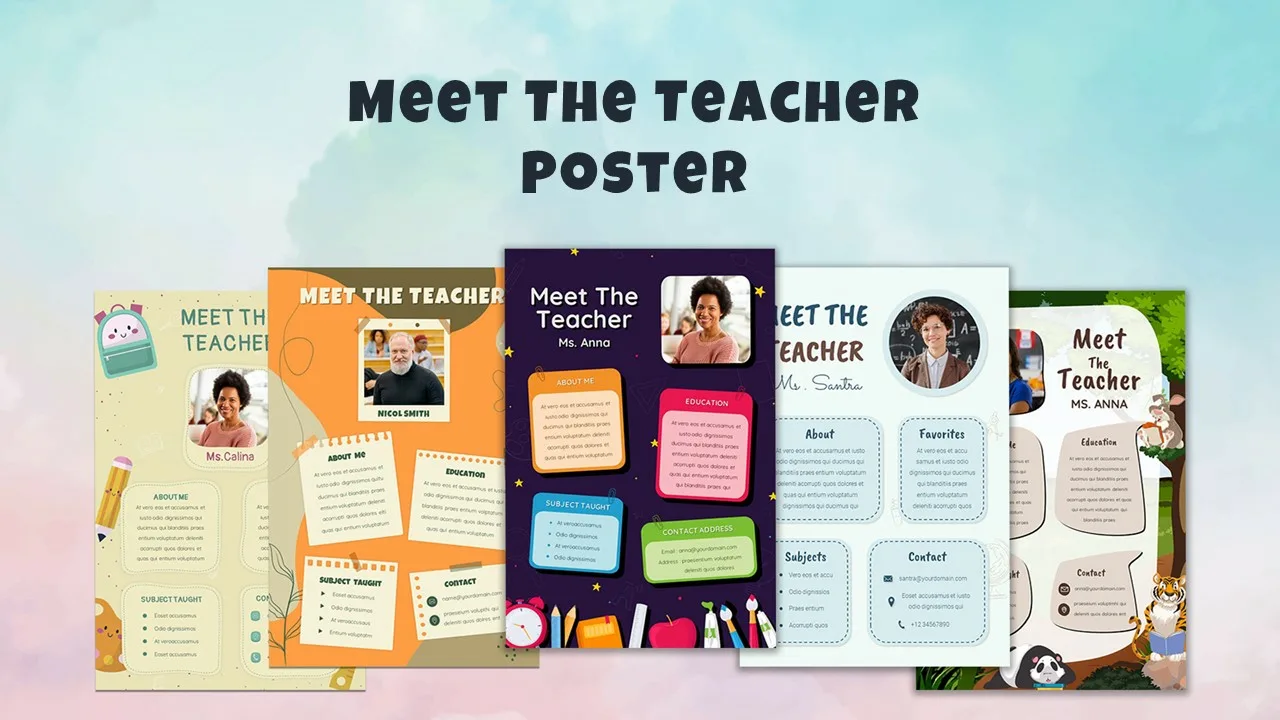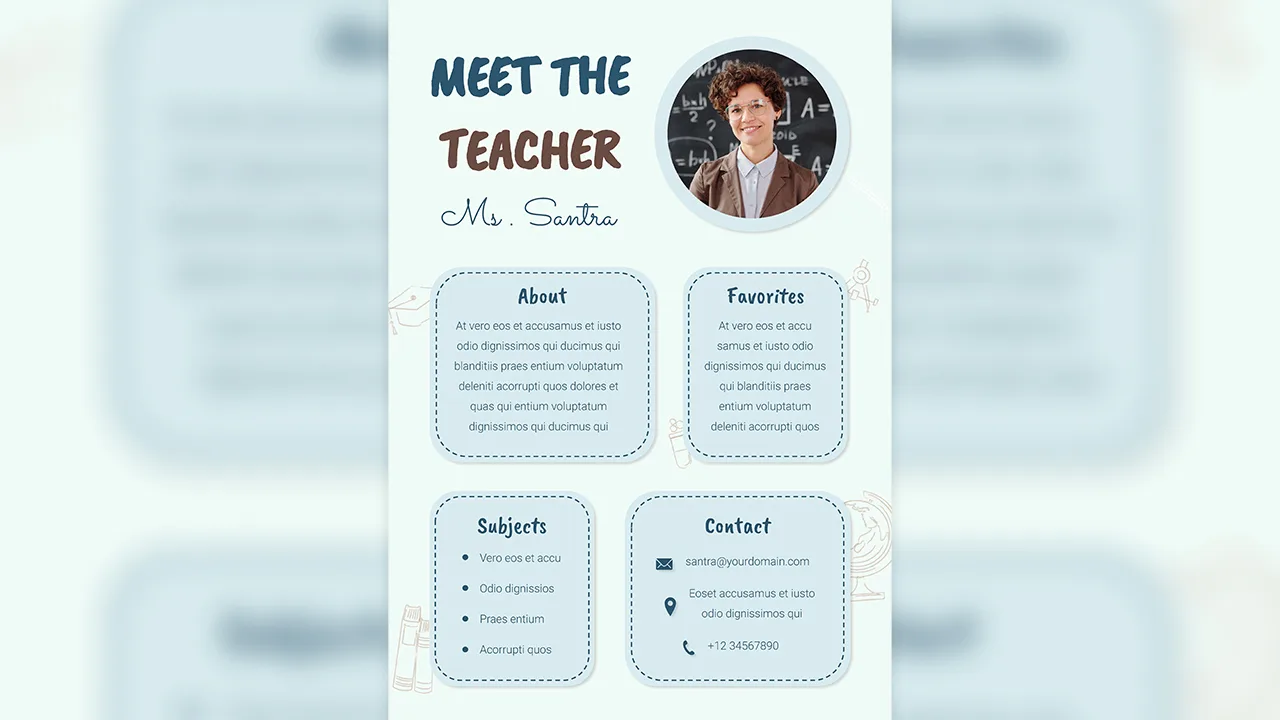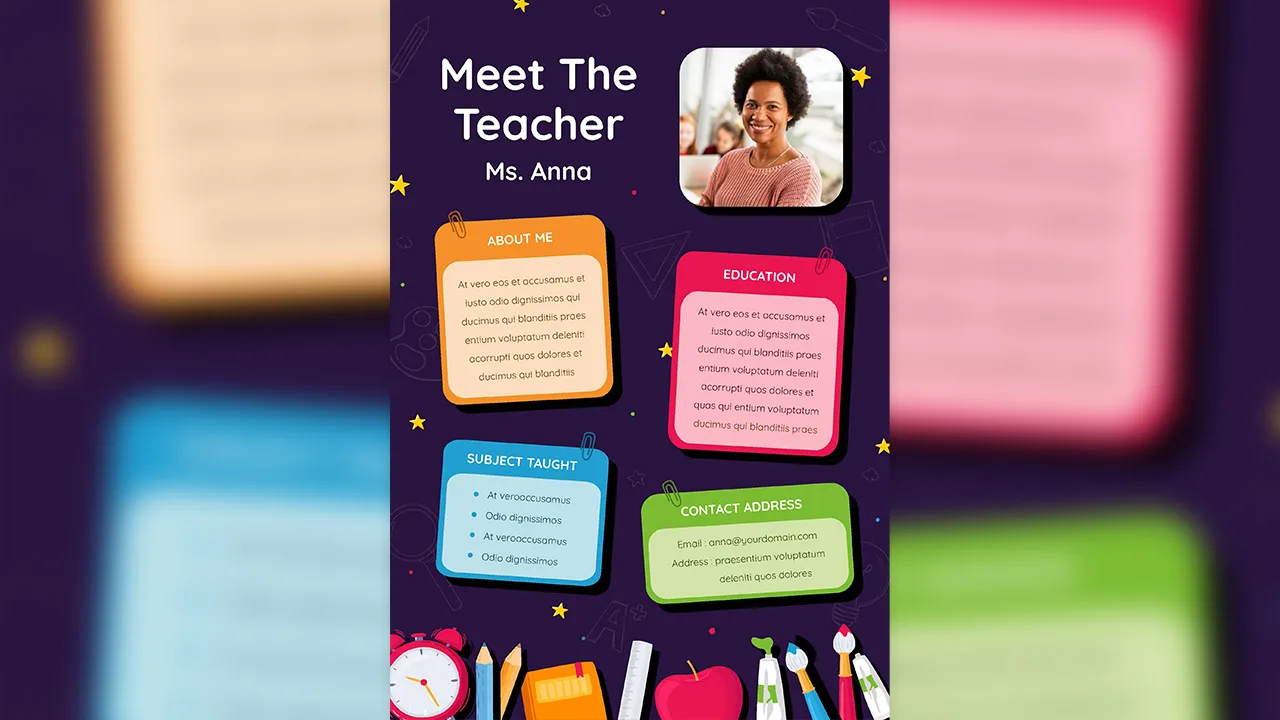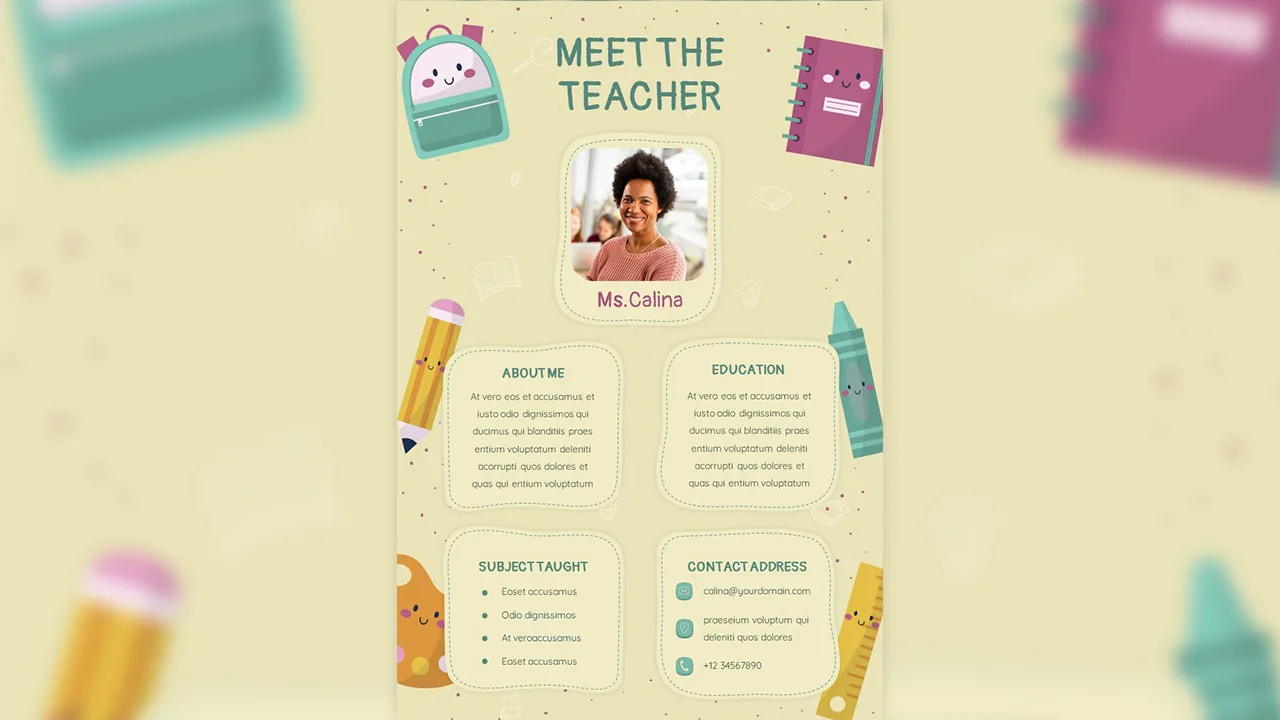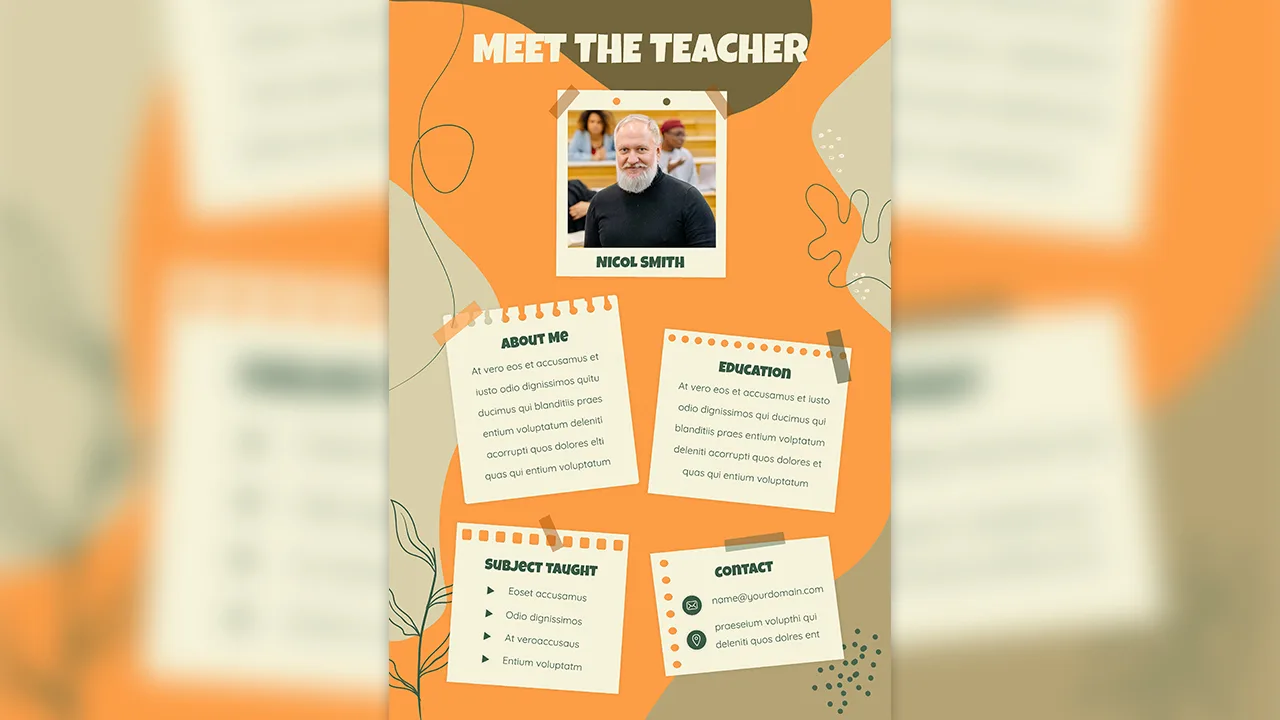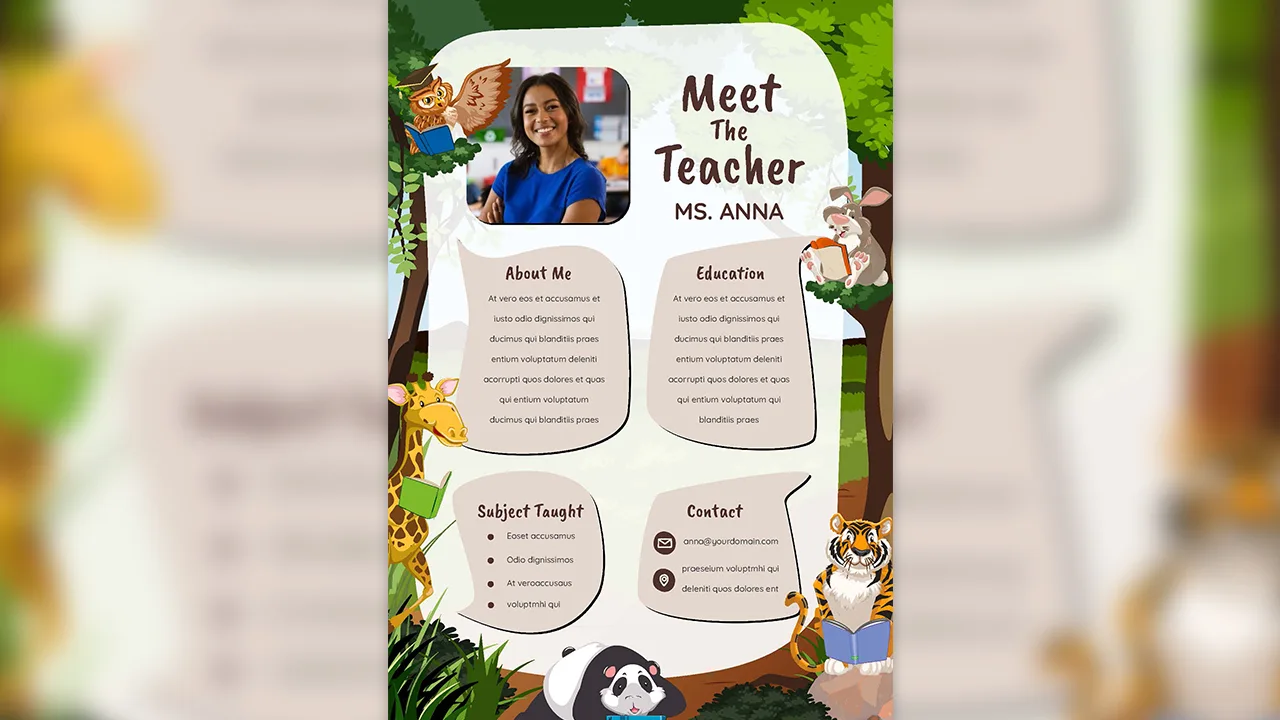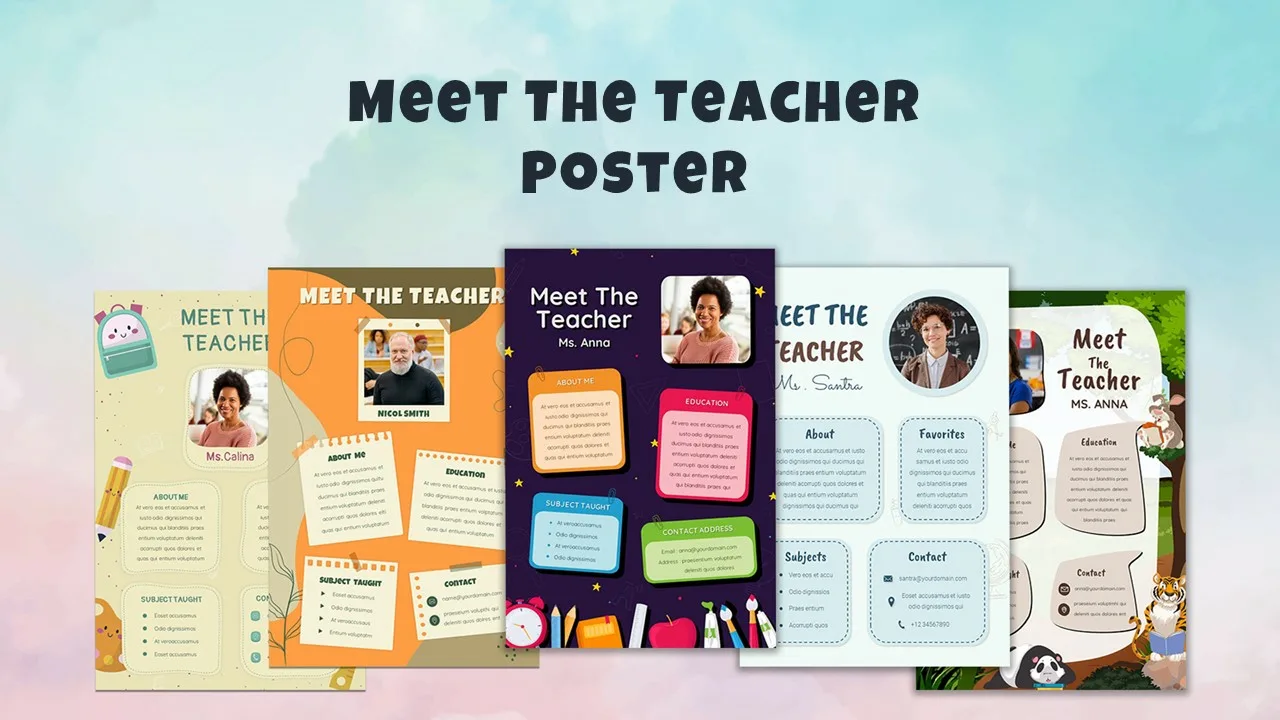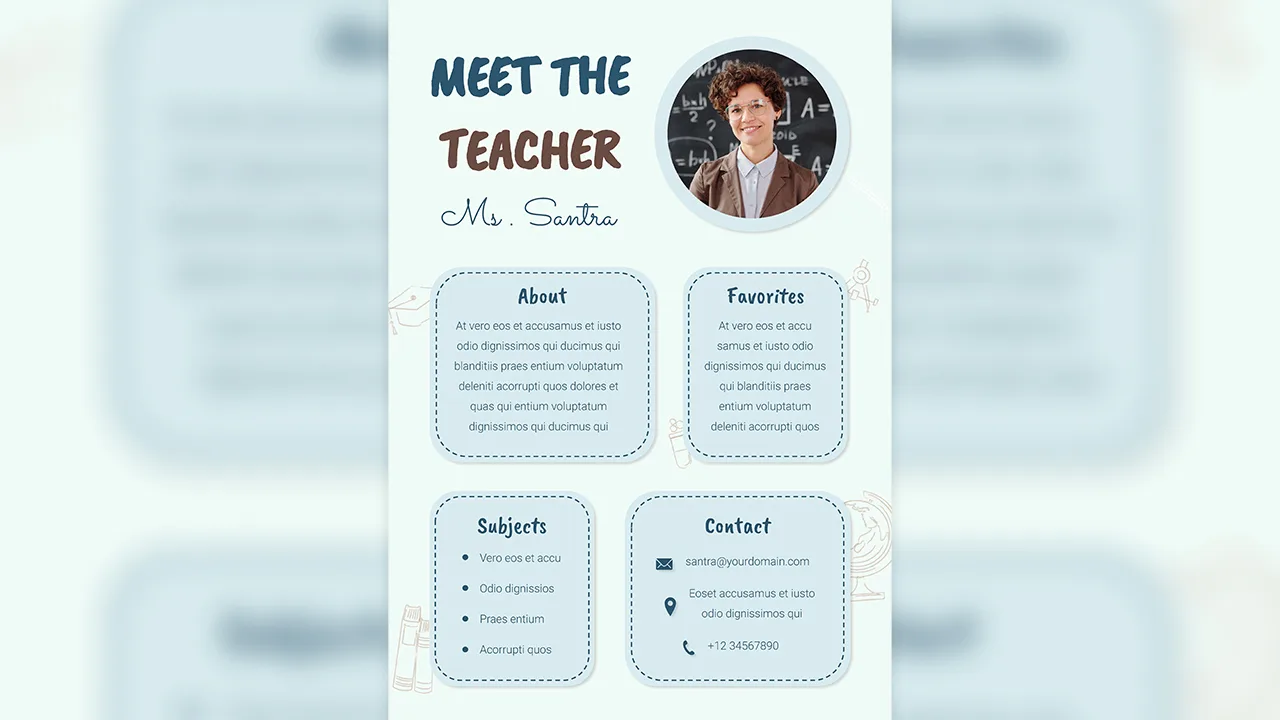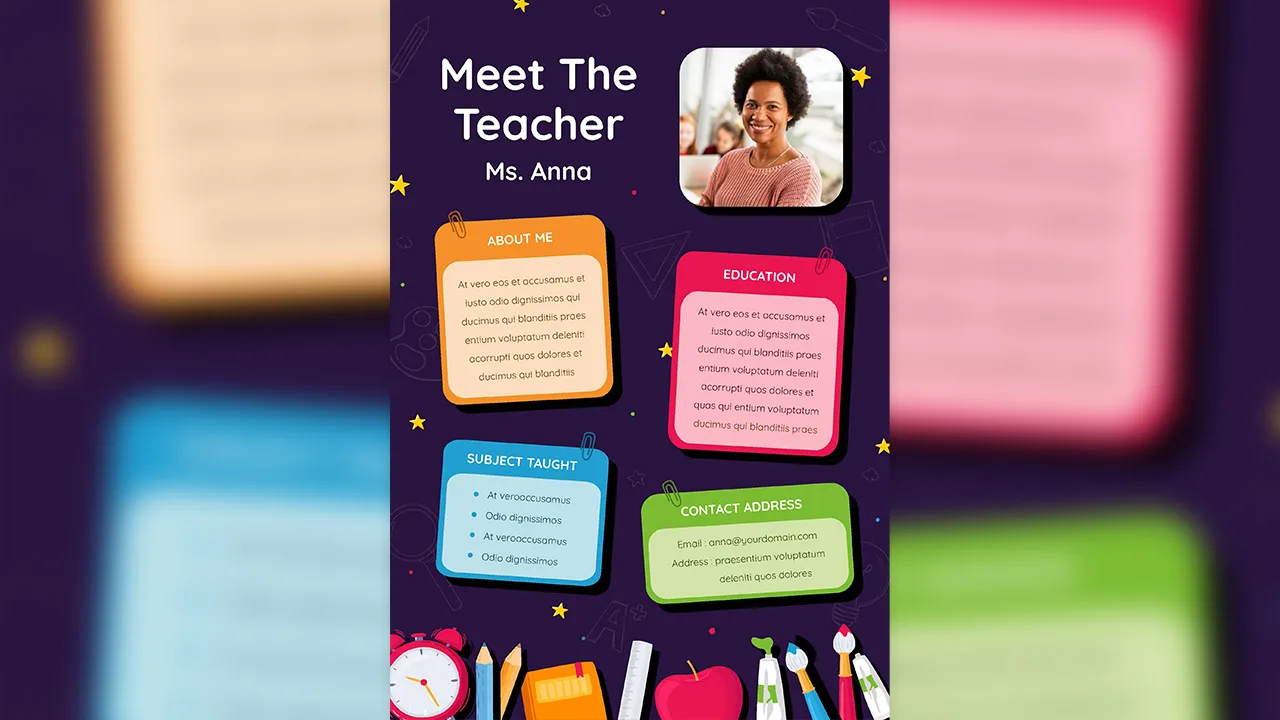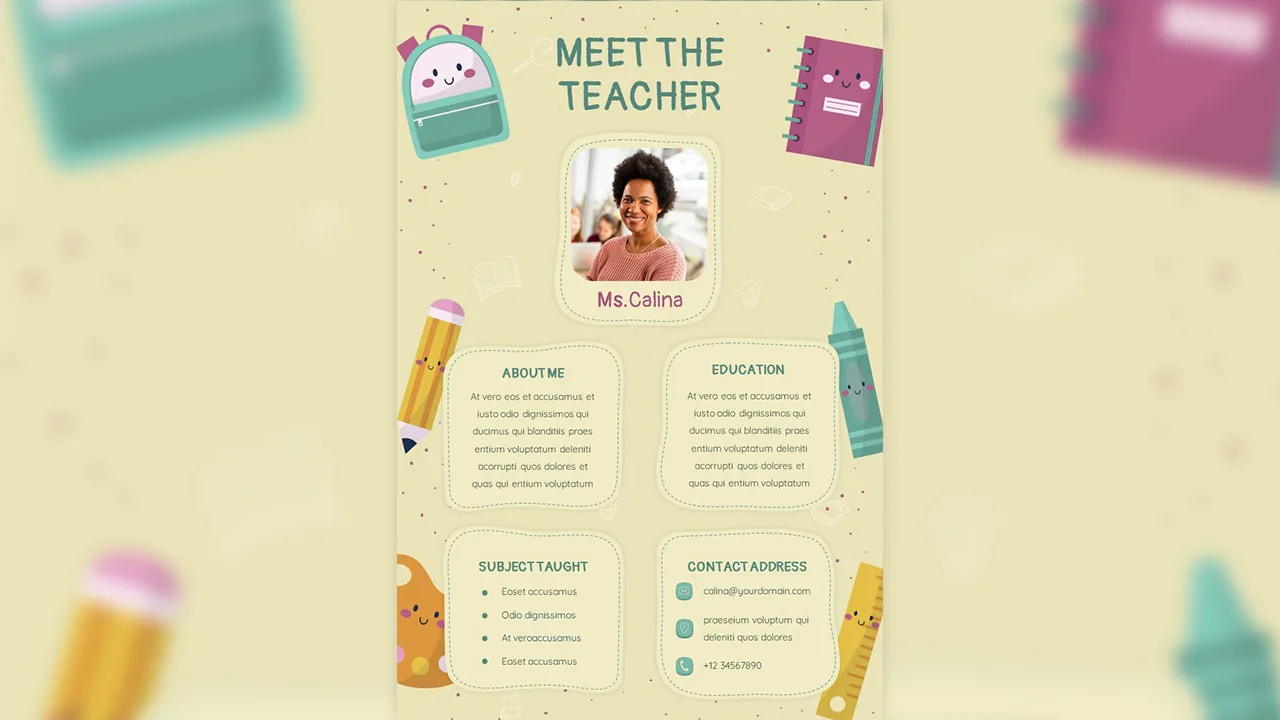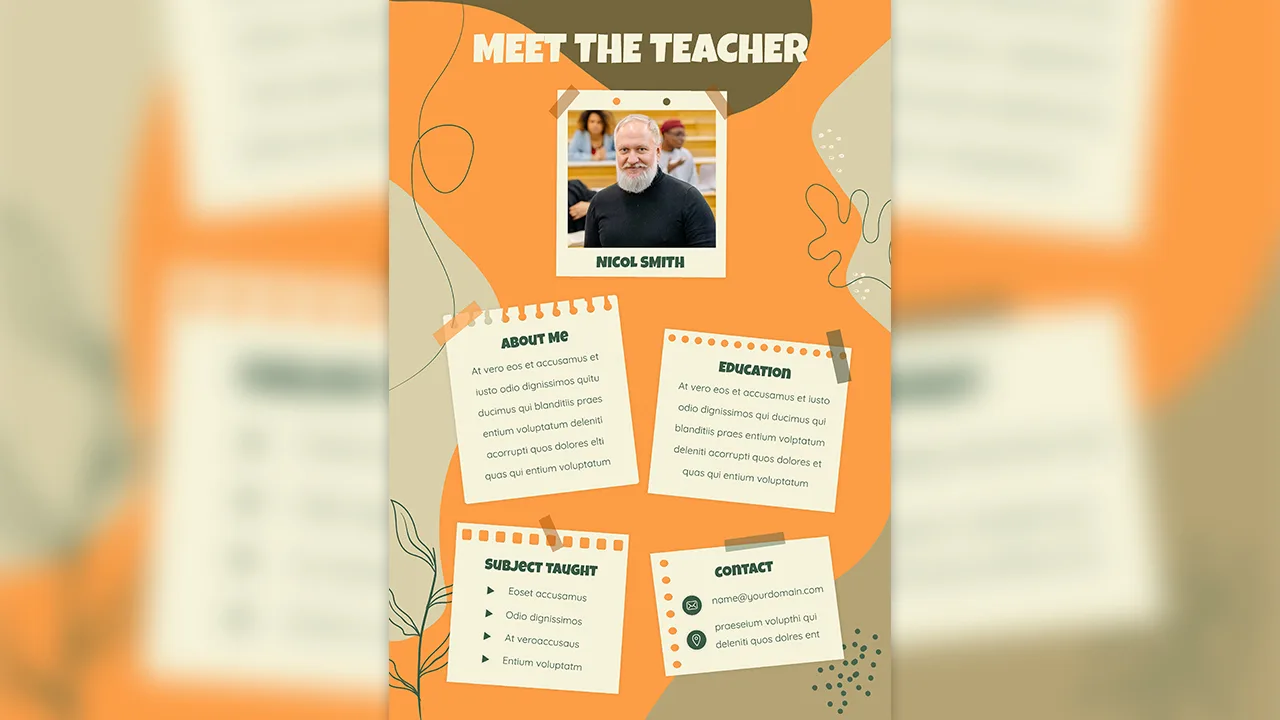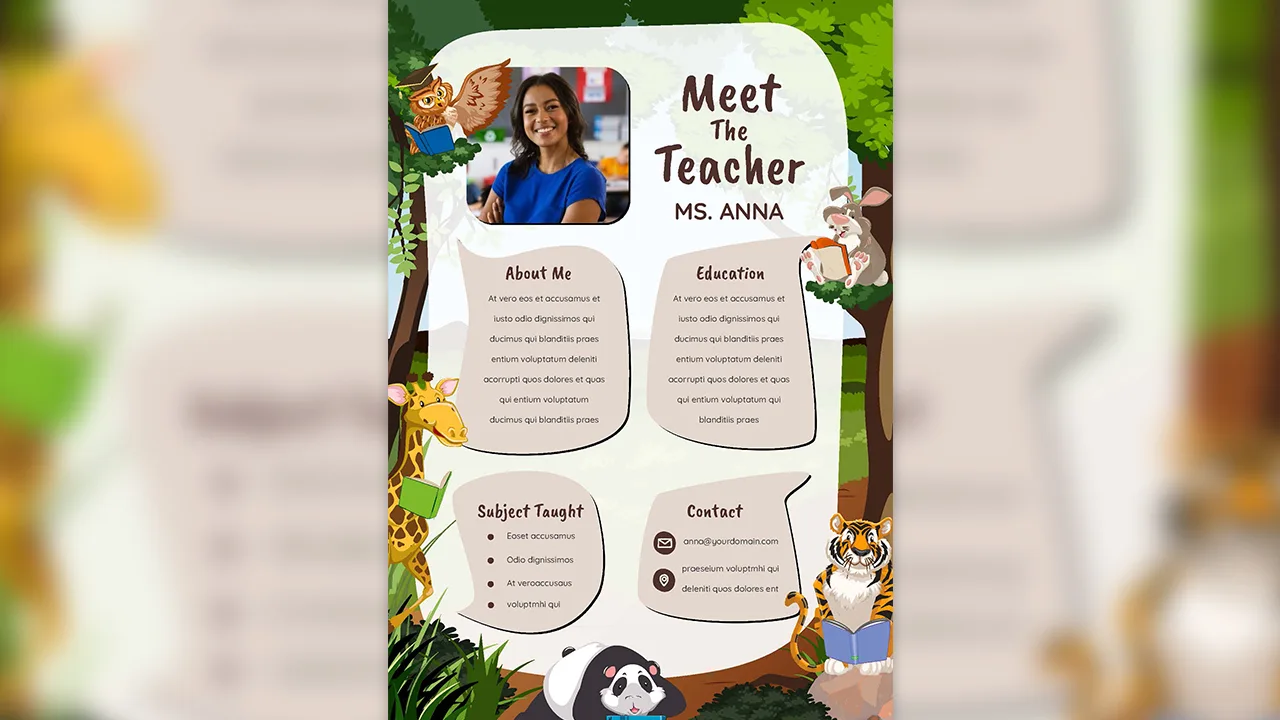 The responsibility of being a teacher is immense. One responsibility is shaping the future by molding the hands of young students. This makes them responsible for society as well as their families when they grow up. The teacher is a role model and teaches values that will last throughout your student's lifetime. Everyone can recall at least one of their best teacher's names. Present your teachers using this free meet your teacher presentation template designed by SlideKit. A teacher is always a good friend and a guide in a student's life.
This is your chance to make a good first impression on parents! Introduce yourself, talk about what motivates you, and share values with them. Show your skills, qualifications, and your interests to your audience and make a unique impression. This will also give a great idea about a teacher's passion for educating their students. This free meet the teacher template is specially designed for schools, teachers, and educational institutions.
Make use of the different themes, styles, and designs and introduce your teacher to your audience. This free meet the staff template deck consists of 5 different slides. Each slide is designed with a different theme and design and so you can choose one among them. You can find all the details needed for your presentation in these slides. There is an option to include your contact details and the subjects you have taught or teaching. You can include your photo along with your name, your educational qualifications, and your favorites.
These google slides come in A4 size, which is different from the regular 16:9 size. The slides mixed with colors, infographics, and icons will make the presentation interesting for the students or parents. There is a mix of colors like blue, orange, and white which highlight the presentation. All these things add value to your presentation and everyone will be able to connect with it easily. The simple infographics of books and pencils, animals, etc… will introduce curiosity among students and grabs their attention.
All these free meet your teacher templates are easily editable and fully customizable. So, you don't need to waste your time by starting from scratch. You have the freedom to edit these templates according to your choice. So, choose from one of the templates, download it now, and start your editing. Make your presentations stand out using this free all about me teacher template and be unique.